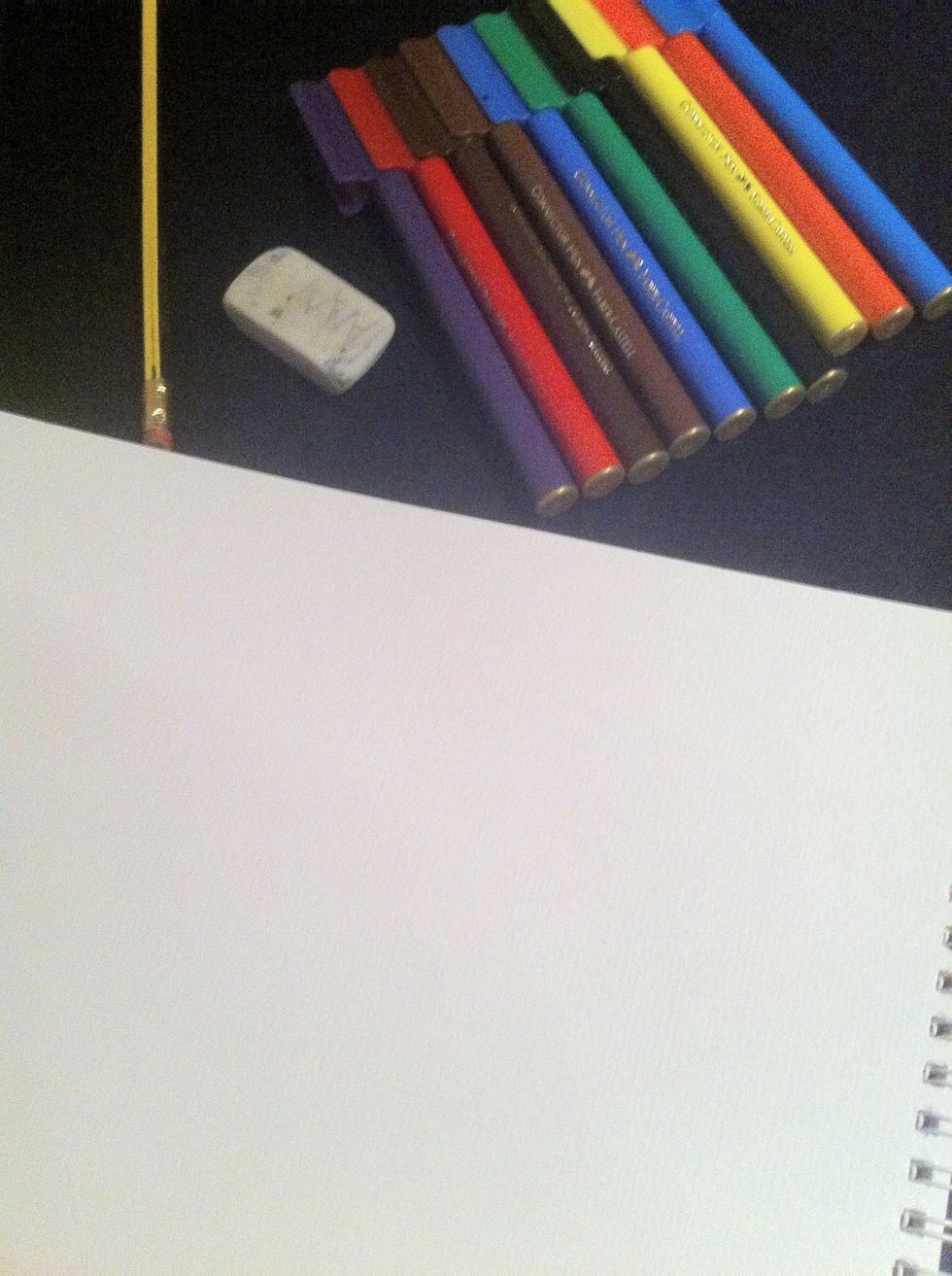 Gather your supplies
Start drawing the body in this way .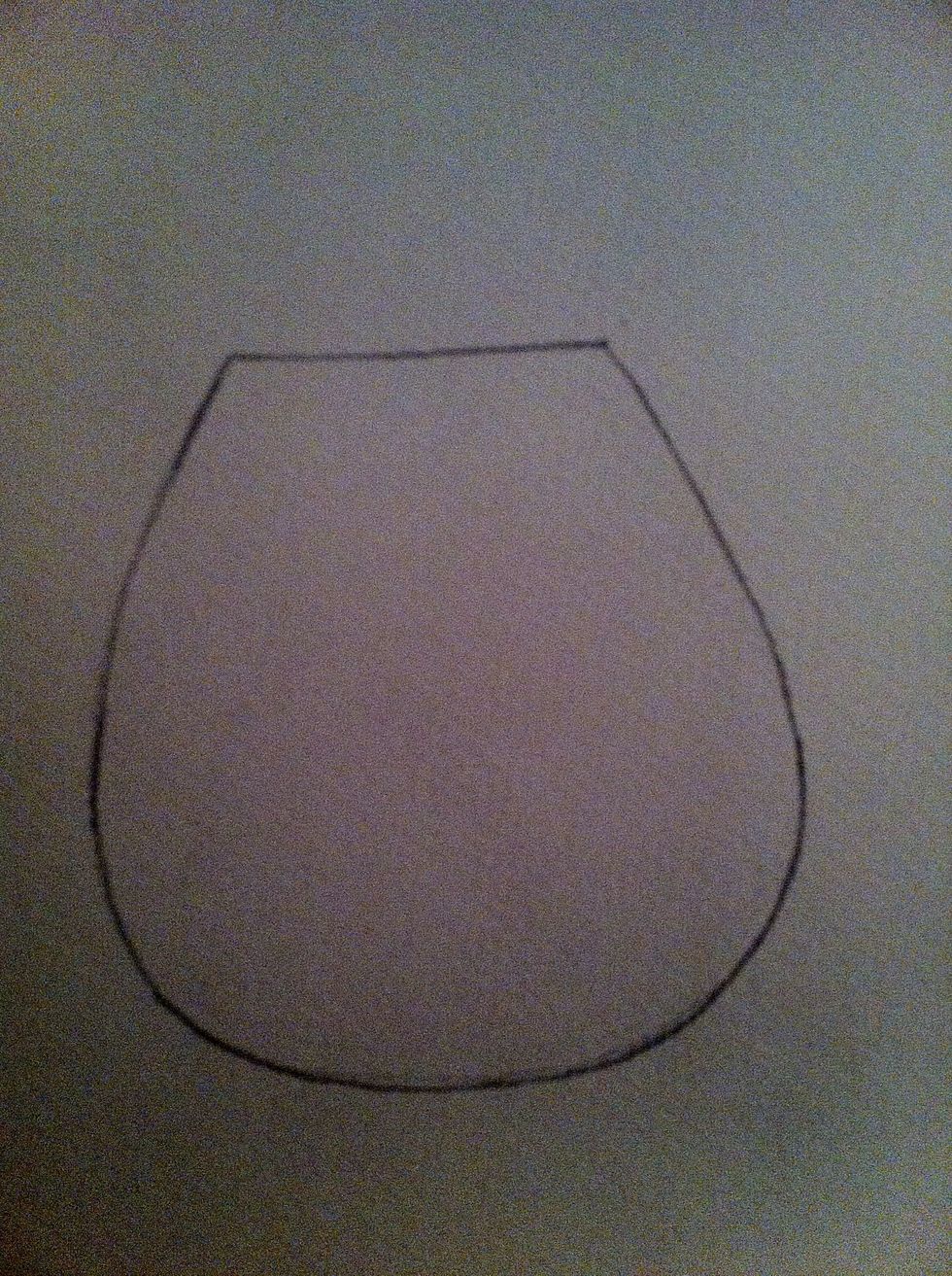 Almost like a form of rose petal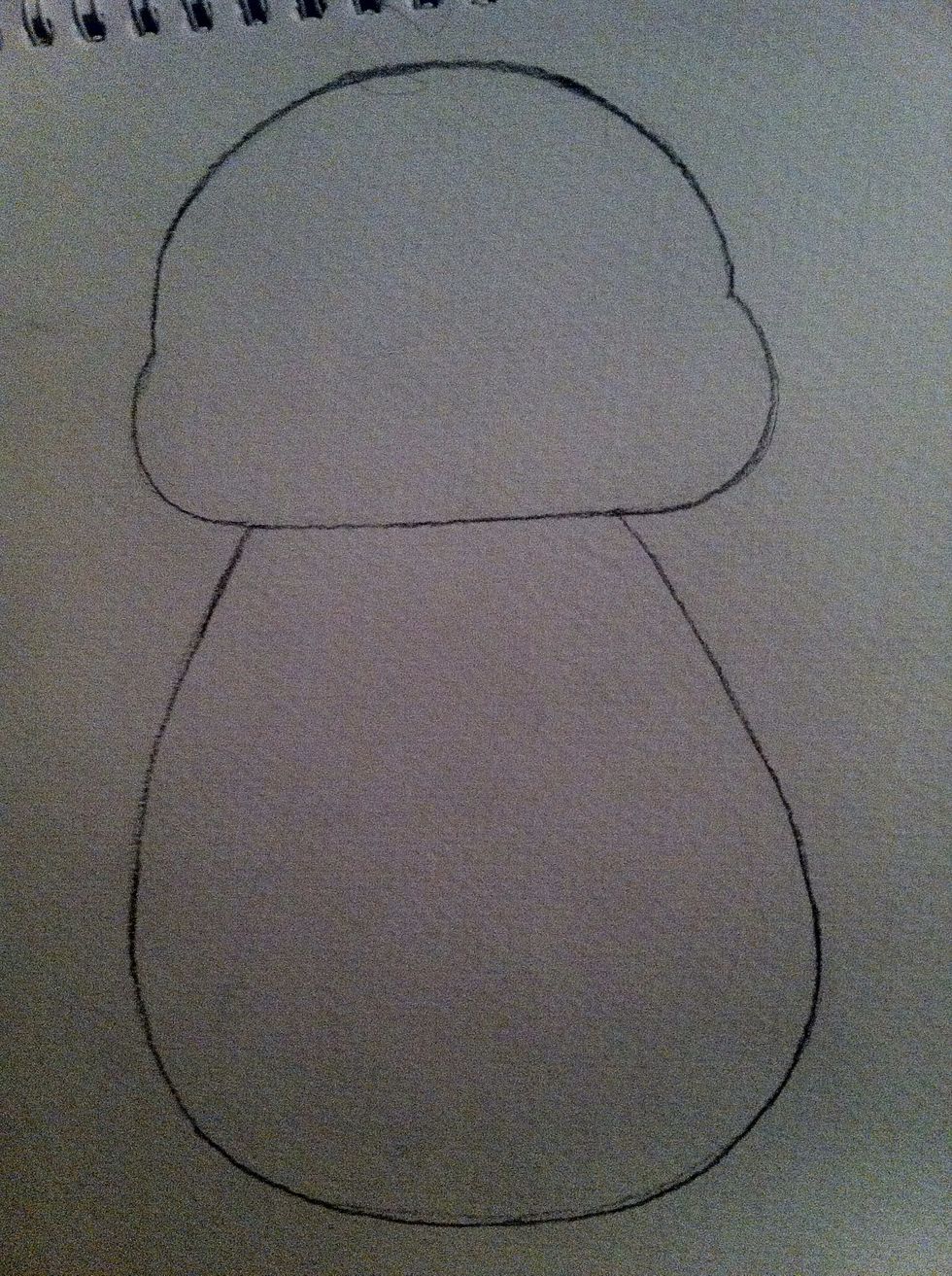 Then draw the head in this shape ,semi circle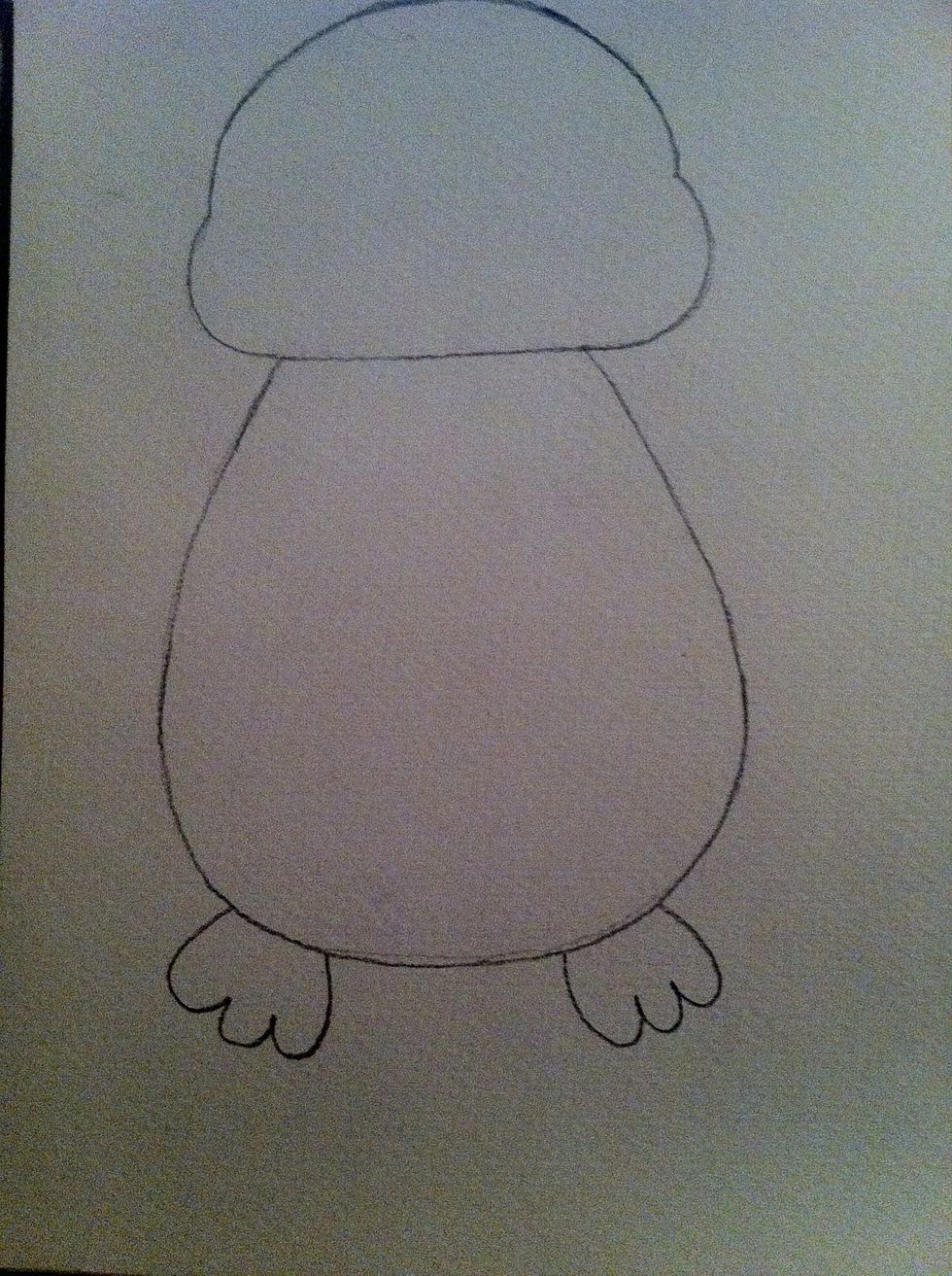 Then draw his little feet like this shape.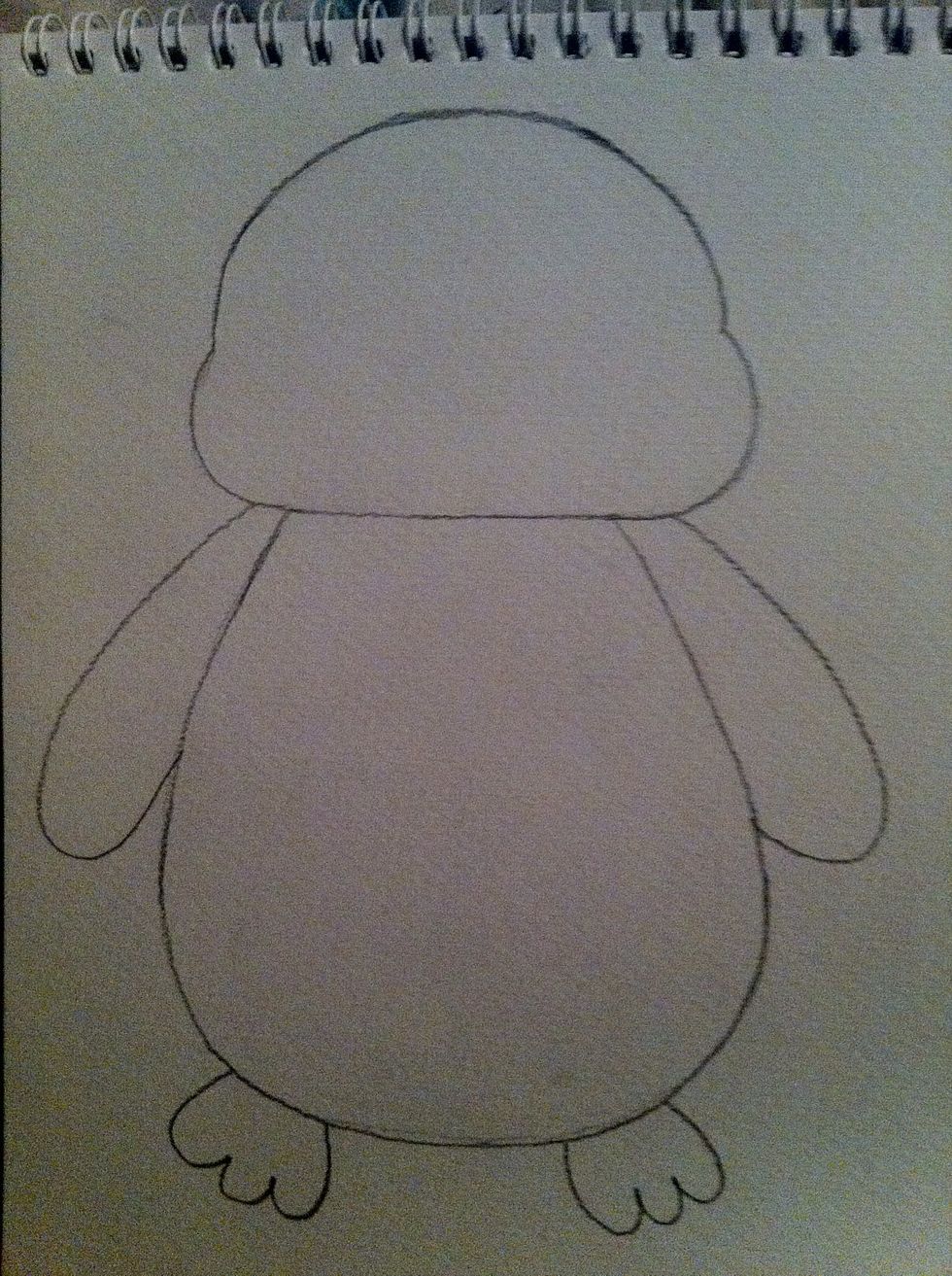 Drwa his both hands.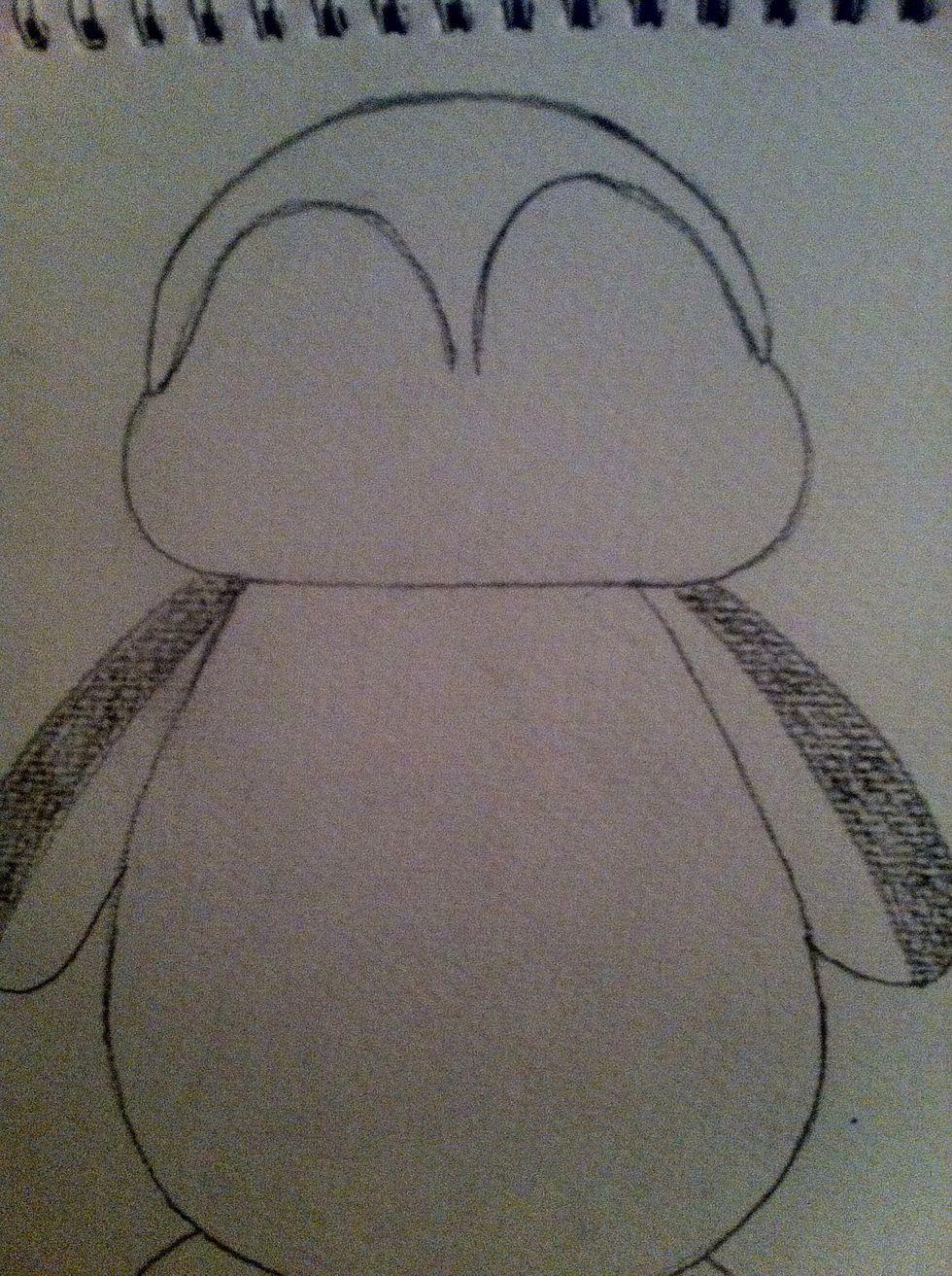 Then draw his eye brows or what ever you want to call them 😄😄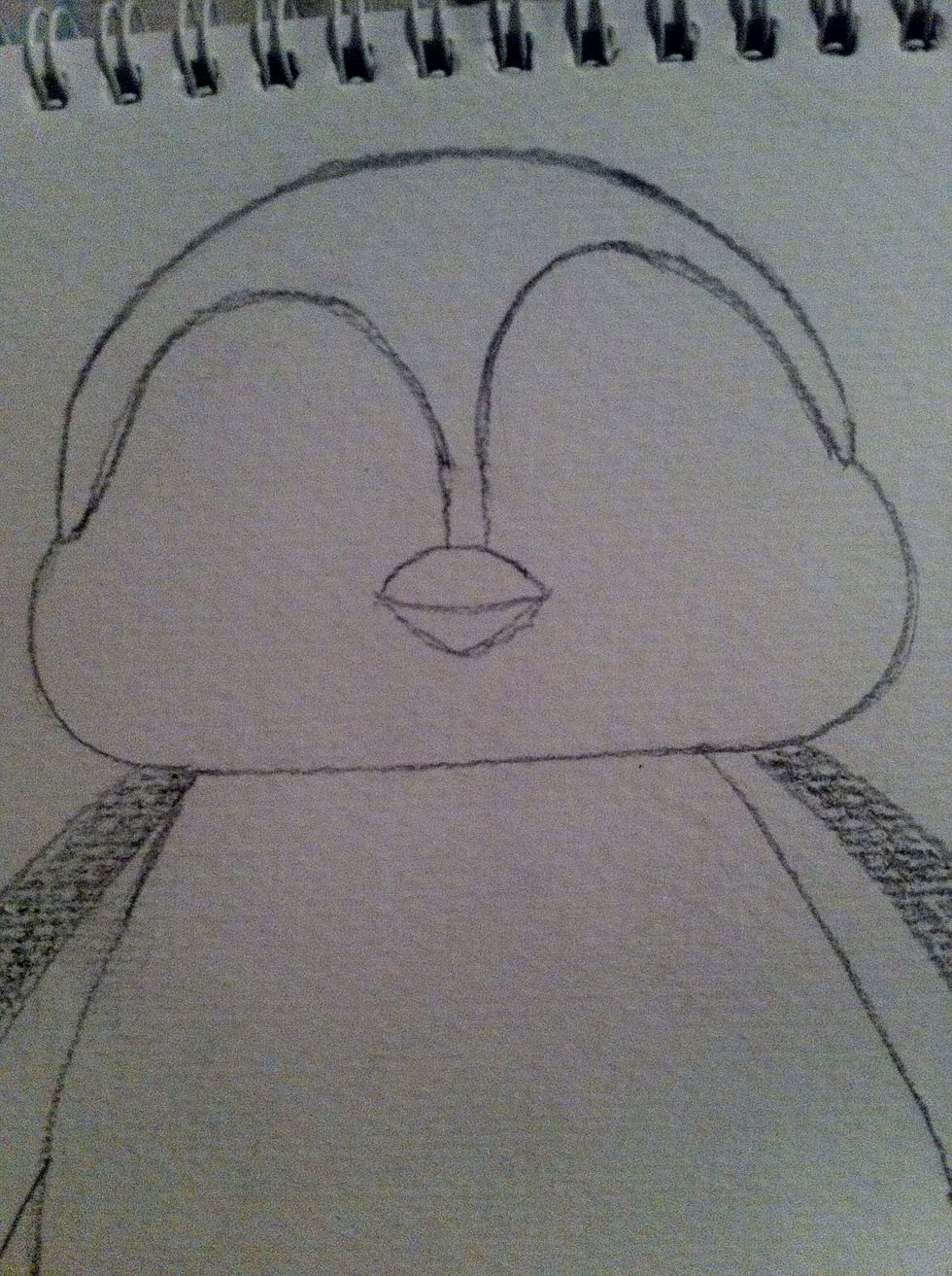 Then draw his little cute mouth in this shape.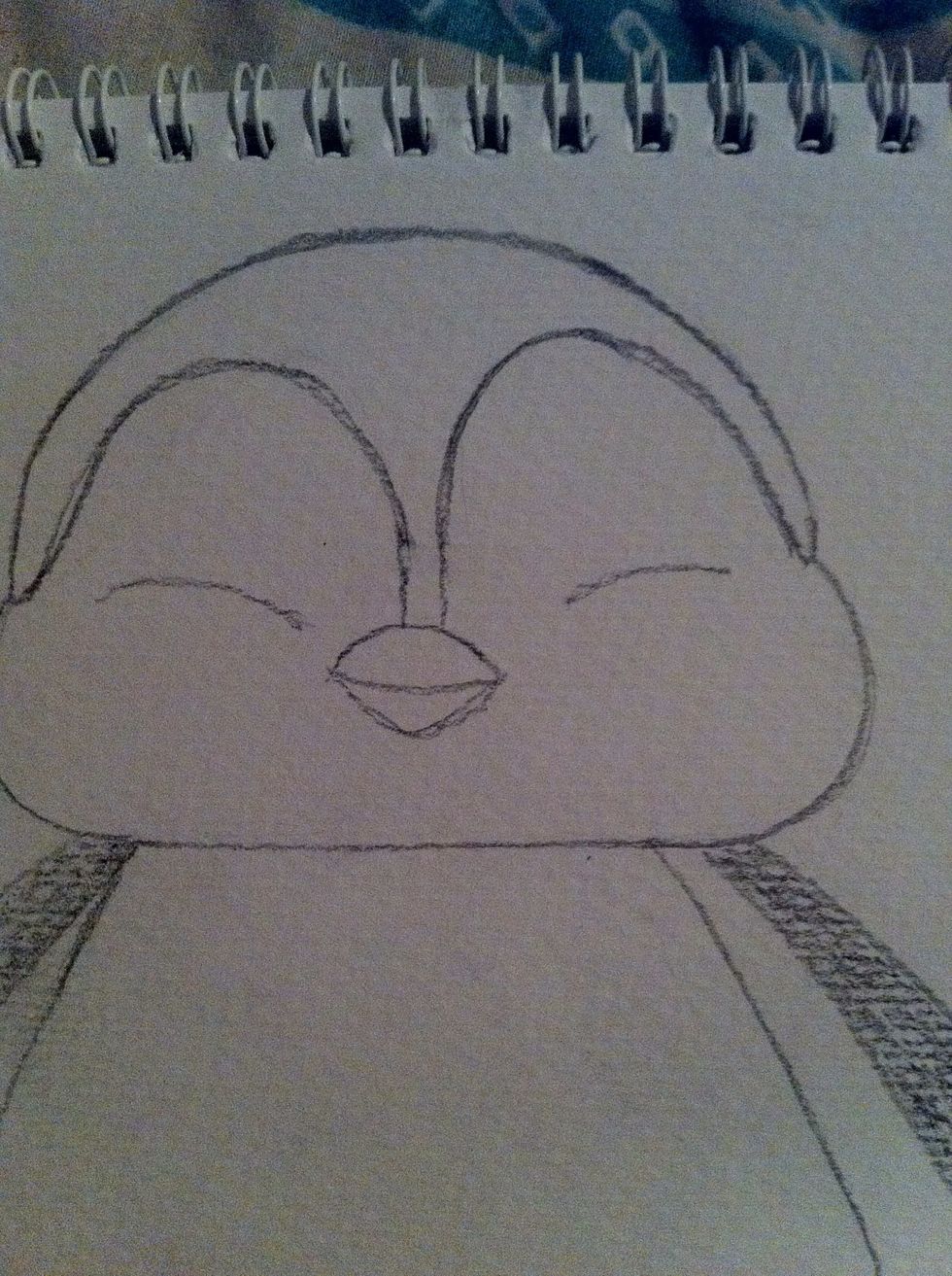 Then draw tow lines like this as the lower border for his eyes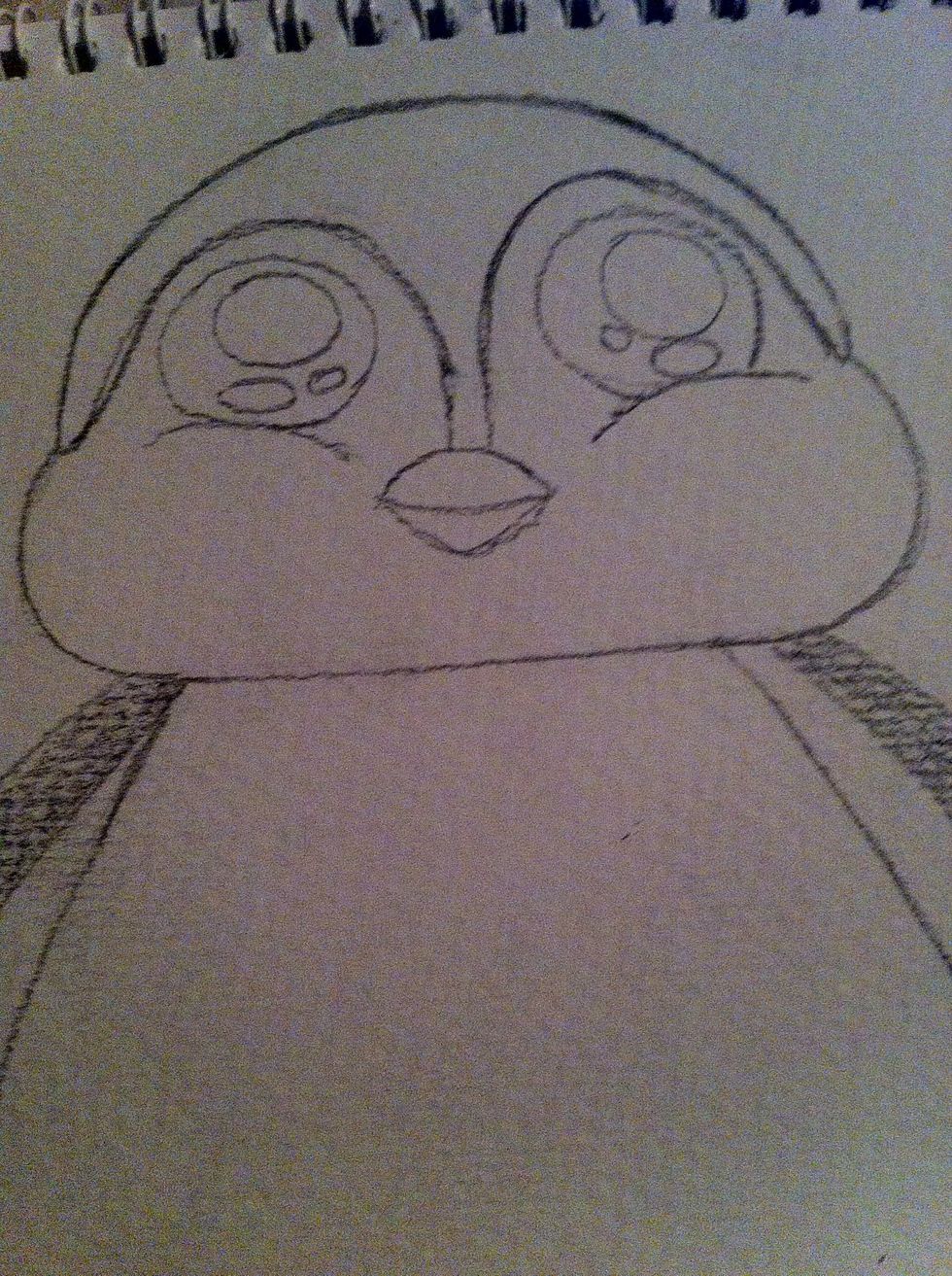 Then draw his eyes .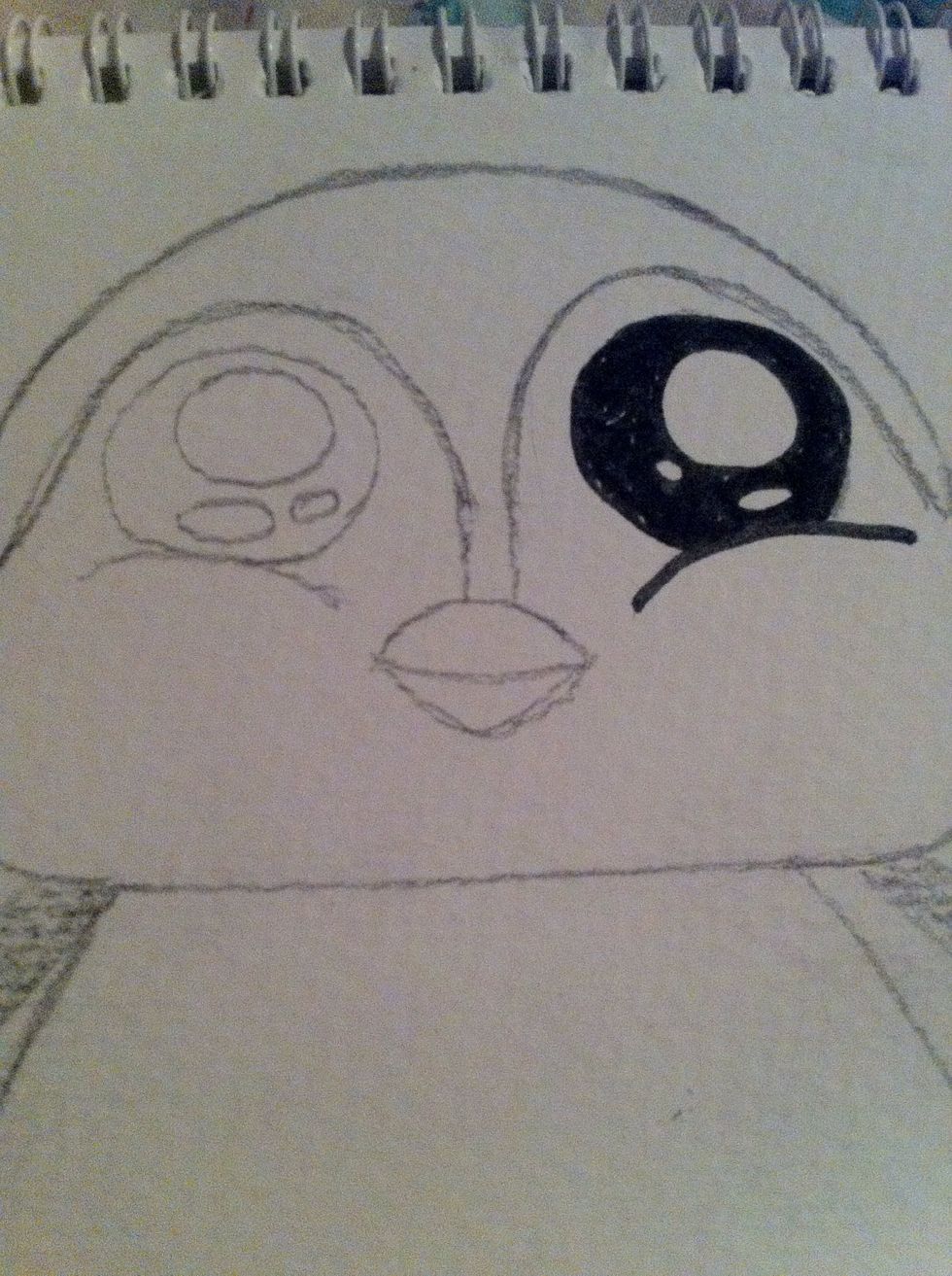 Start coloring them in black leaving the small circls inside as white to give the impression of light reflection.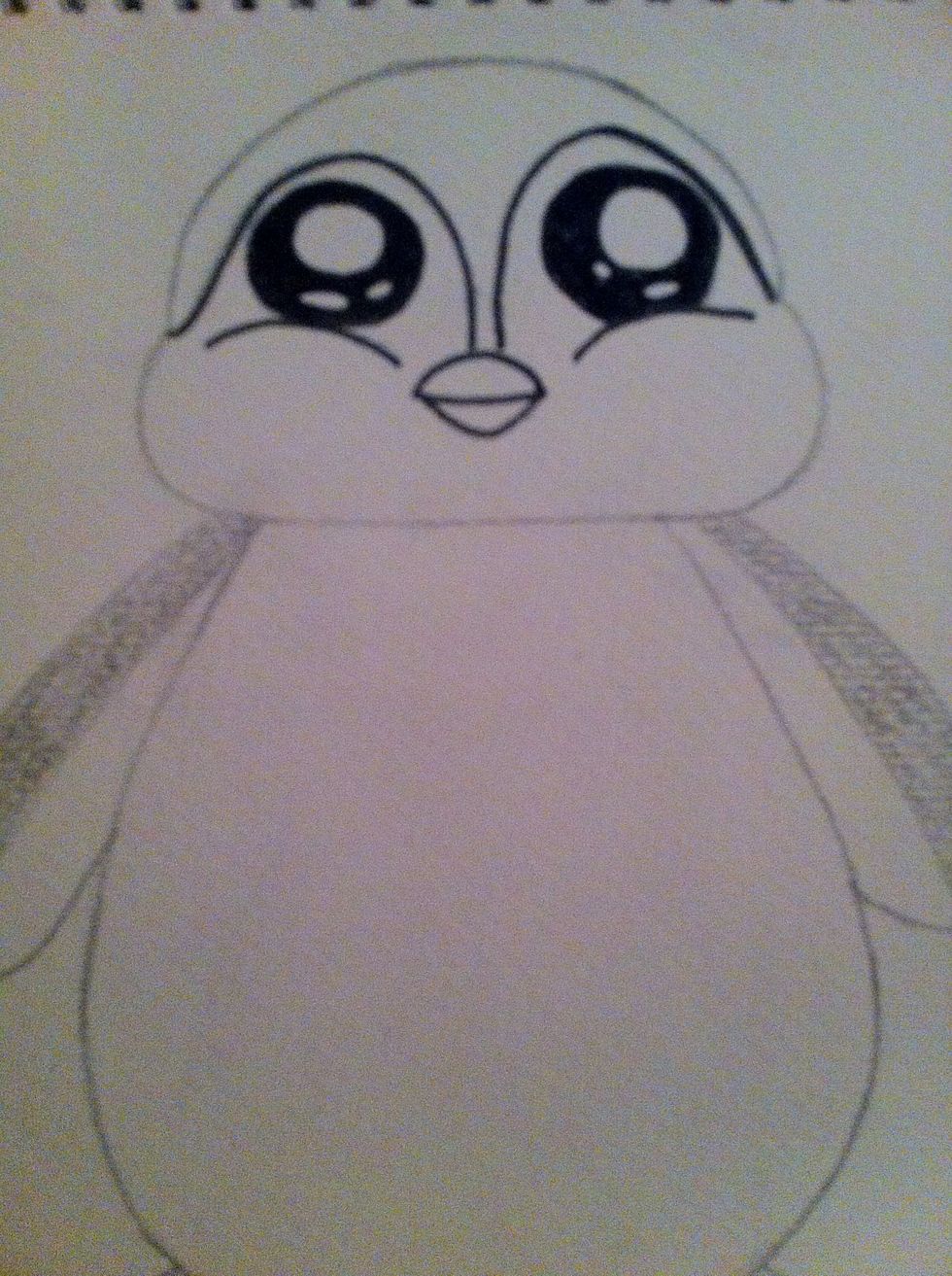 Done coloring the eyes.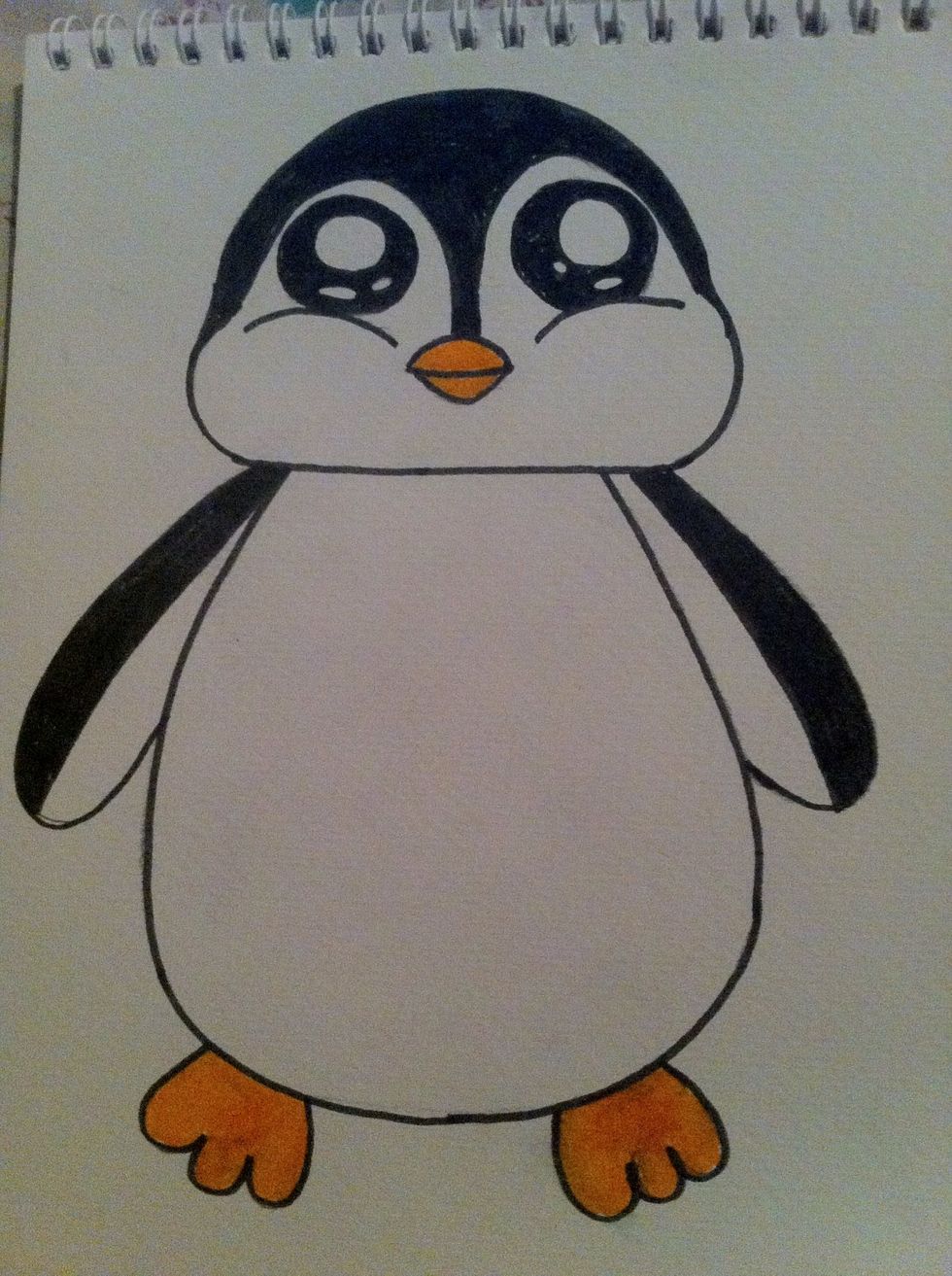 Finished painting feet , mouth , hands and upper part of his head in this way.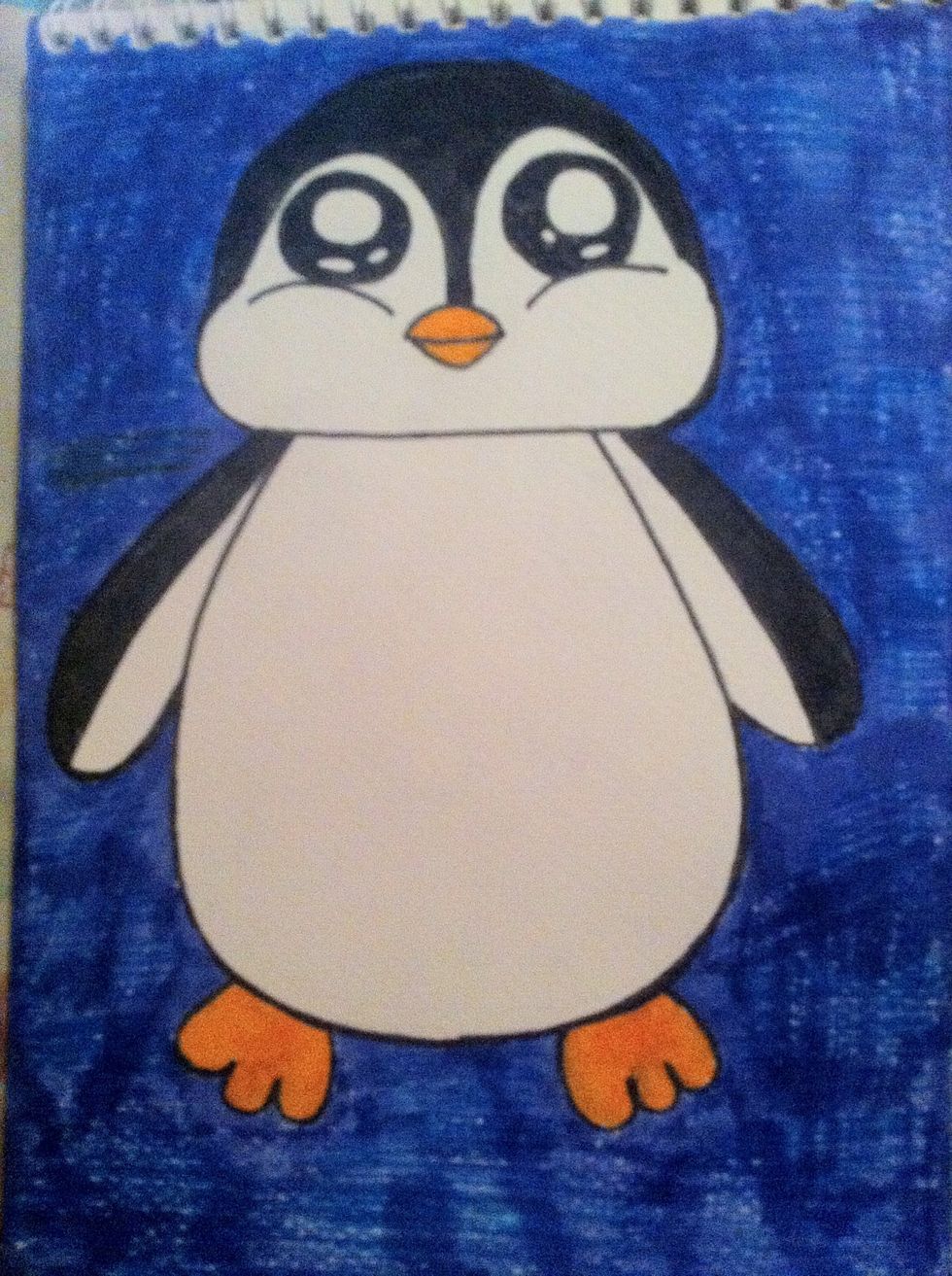 And Voila!!!!! You are done , now you have cute lovely penguin.
Drawing Sketch Book
Eraser
Pencil
Color Pens