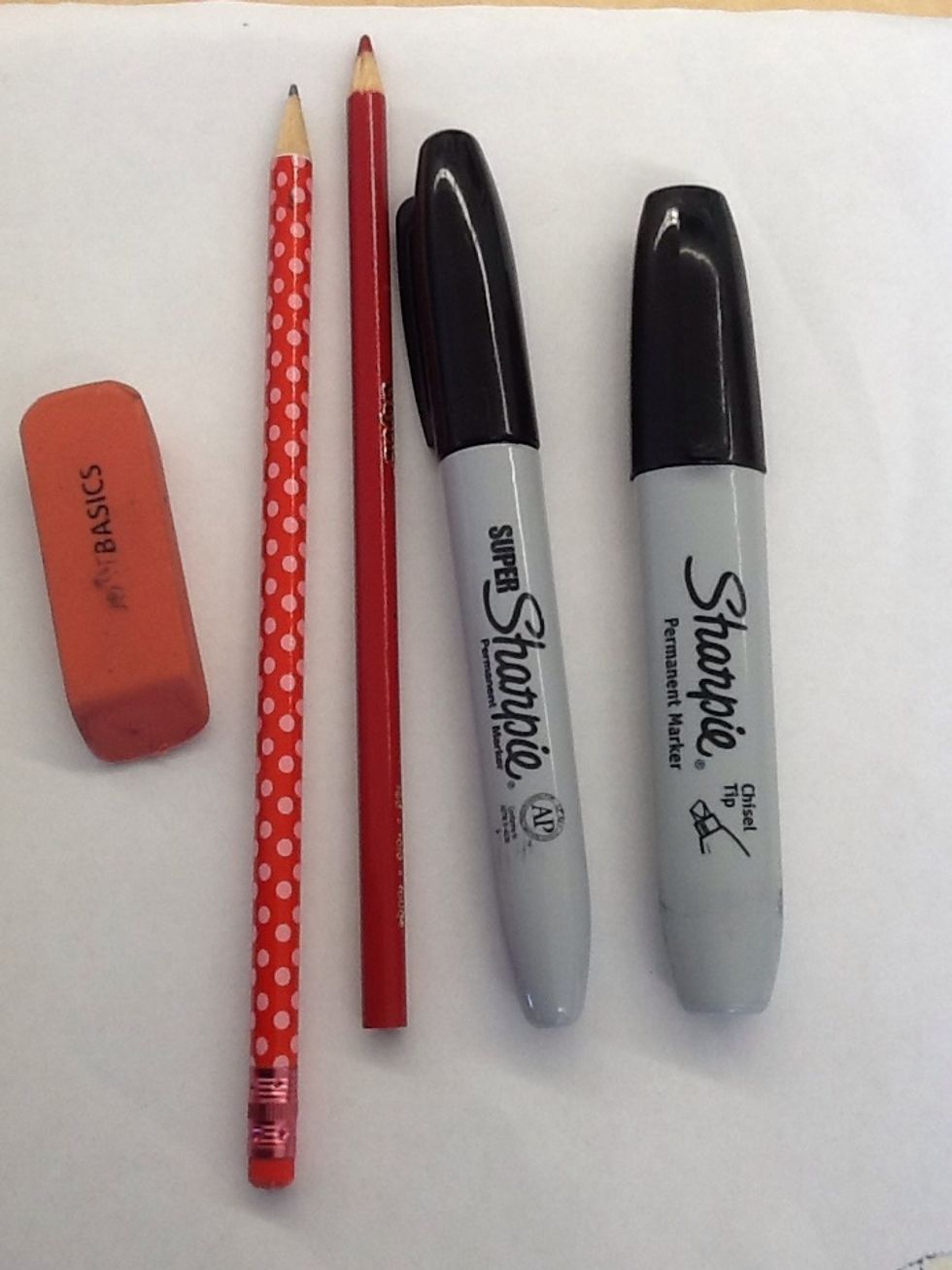 These are the materials needed
Draw a circle (this being his head) and don't worry about it being perfect you can always go over it later.
To the right of the circle draw an oval and shade it in, this being his nose. When your done draw two more ovals parallel to each other in place of the eyes.
Adding to the eyes, you have to draw two little triangle on the left side of each eye.
For the smile start a little under the the left eye and draw a small curve kinda like a rainbow. Connecting to the rainbow type curve draw the line for the smile, stopping at the nose.
When finished with the lip line add the bottom lip and if you want in the middle of the mouth add the tounge.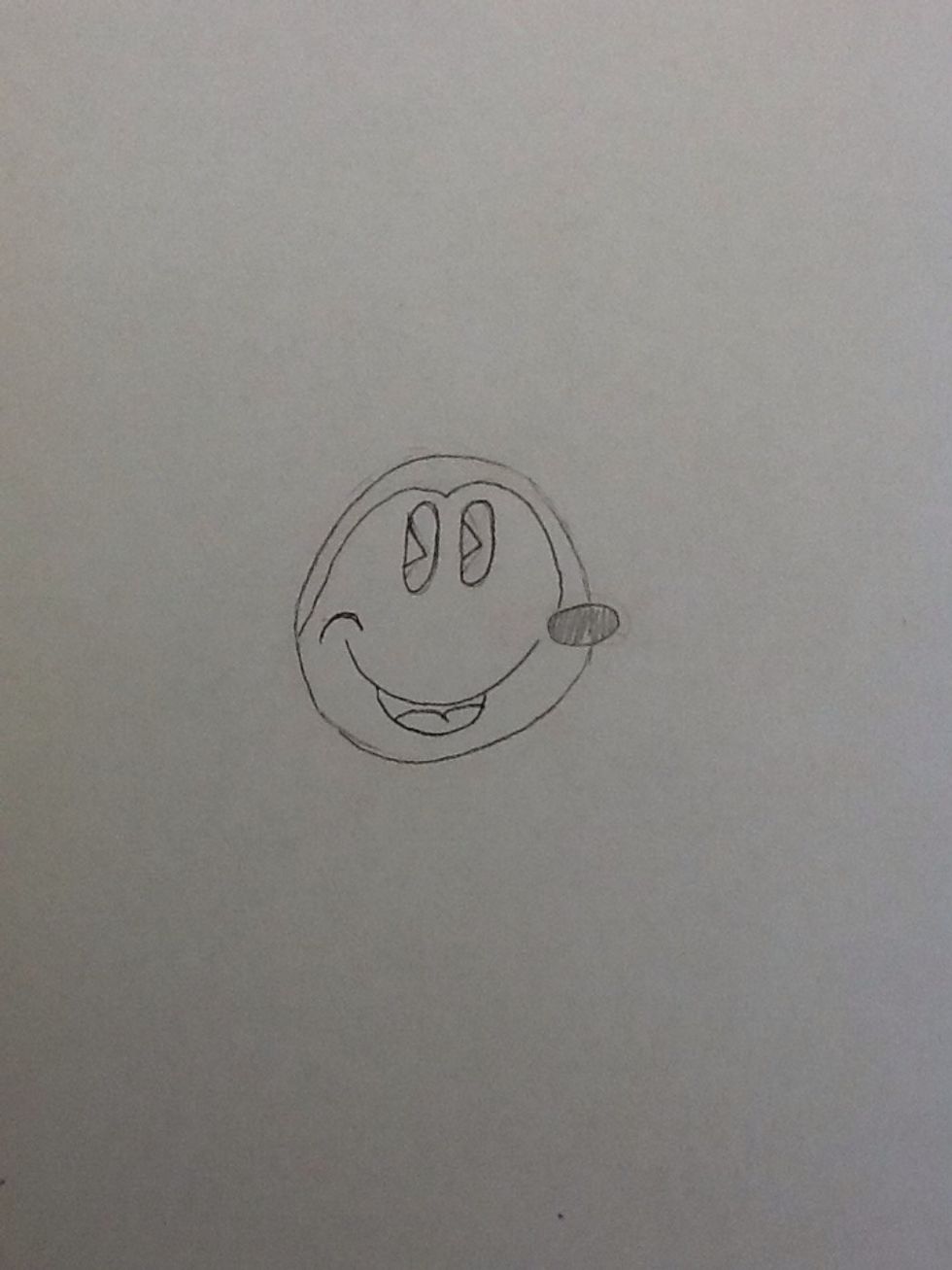 To add Oswald's hair, draw a line from the middle line of the left side of his head to his nose. Make the top of the curved line look like a heart.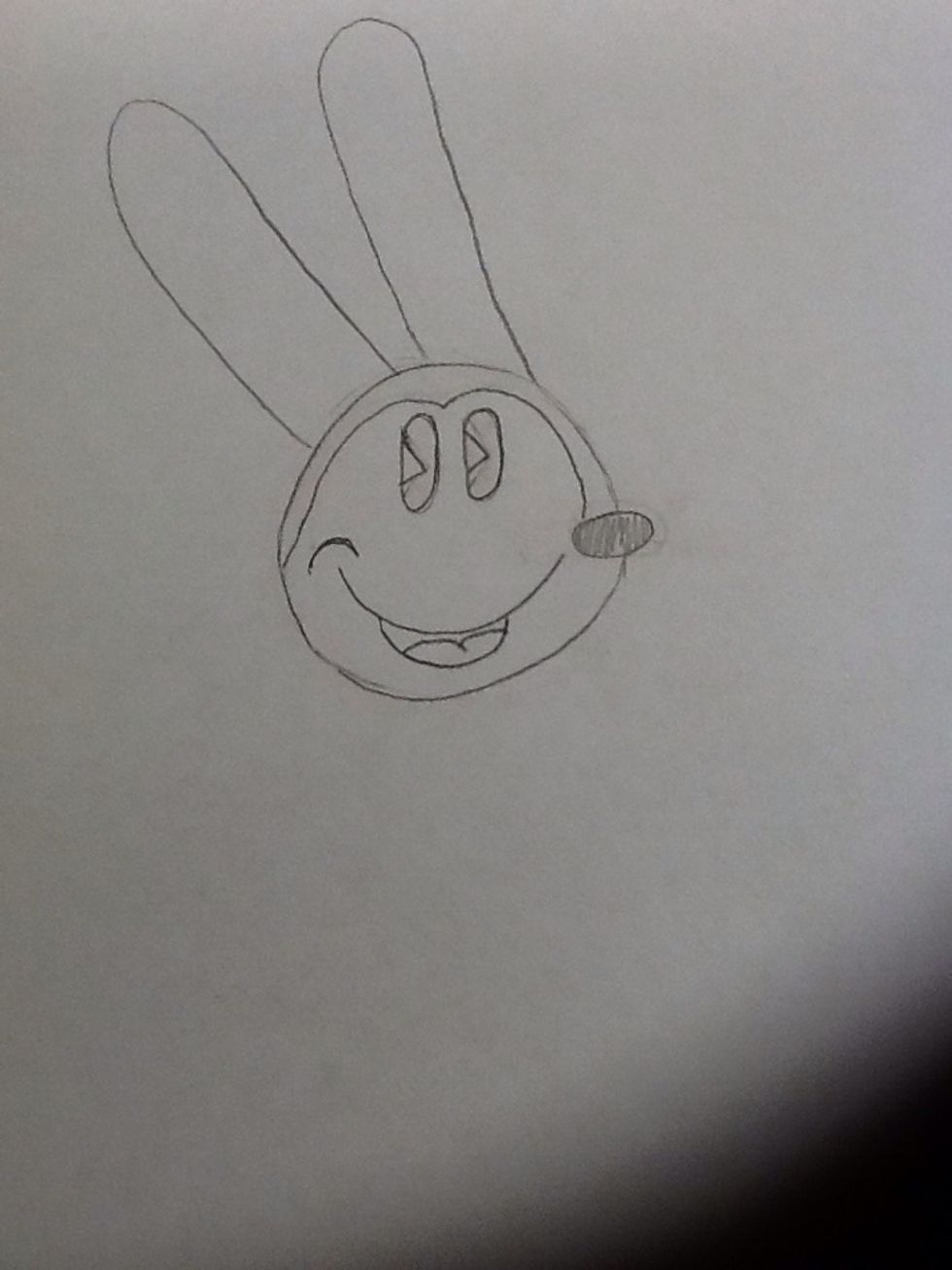 Now for the ears. Because he is a bunny Oswald needs long ears that stick out of the top of his head. Like the picture above.
Now Oswald is almost complete! All you have to do is trace him, and shade in his ears and hair with the sharpie.
The creator of this guide has not included tools