This an in depth tutorial on how to illustrate legendary MC, Nas. Please note the key concepts in this tutorial can be used to draw anyone.
14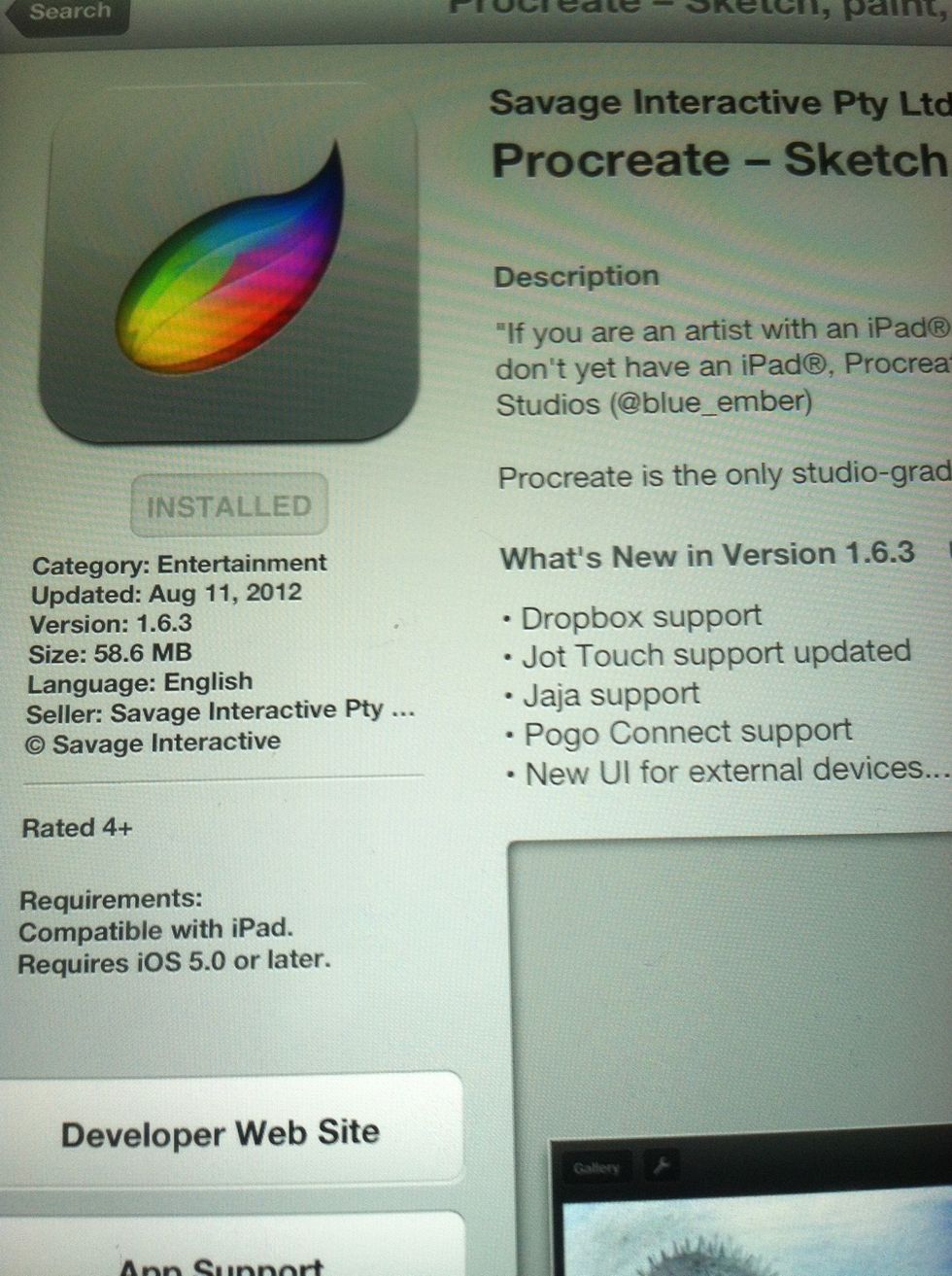 First you want to get Procreate for iPad. It's $4.99 on the app store.
Make sure you have a good stylus. I highly recommend a Nomad Compose from nomadbrush.com.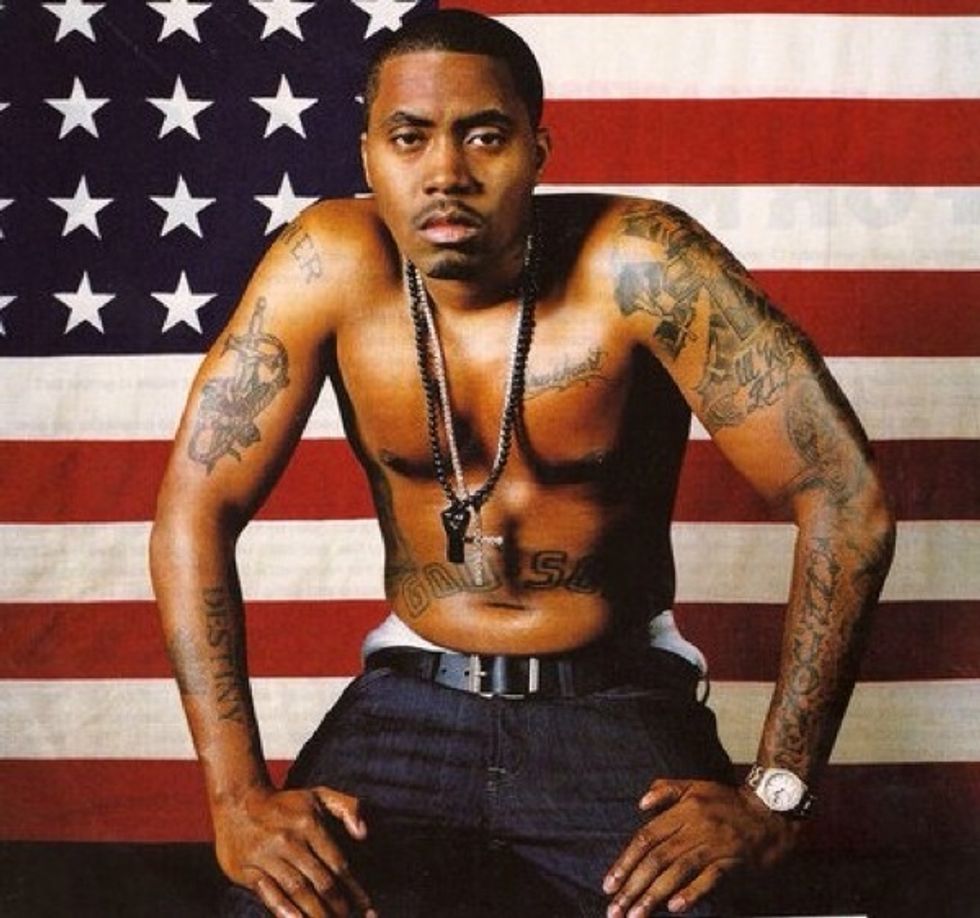 Here's the reference photo. I keep this on my iPhone and iPad as I work. I'm a stickler for details so I often use the eyedropper to get all of the individual colors.
I lay down a rough sketch in blue and another graphite layer for more detail. As I draw I'm measuring all the little details. How many tattoos can I see, how is his head shaped? It's all important.
Next a new layer is created for the ink. I go over my rough sketch with black. I usually use the flat marker and flat brush options. The first two sketch layers are no longer needed.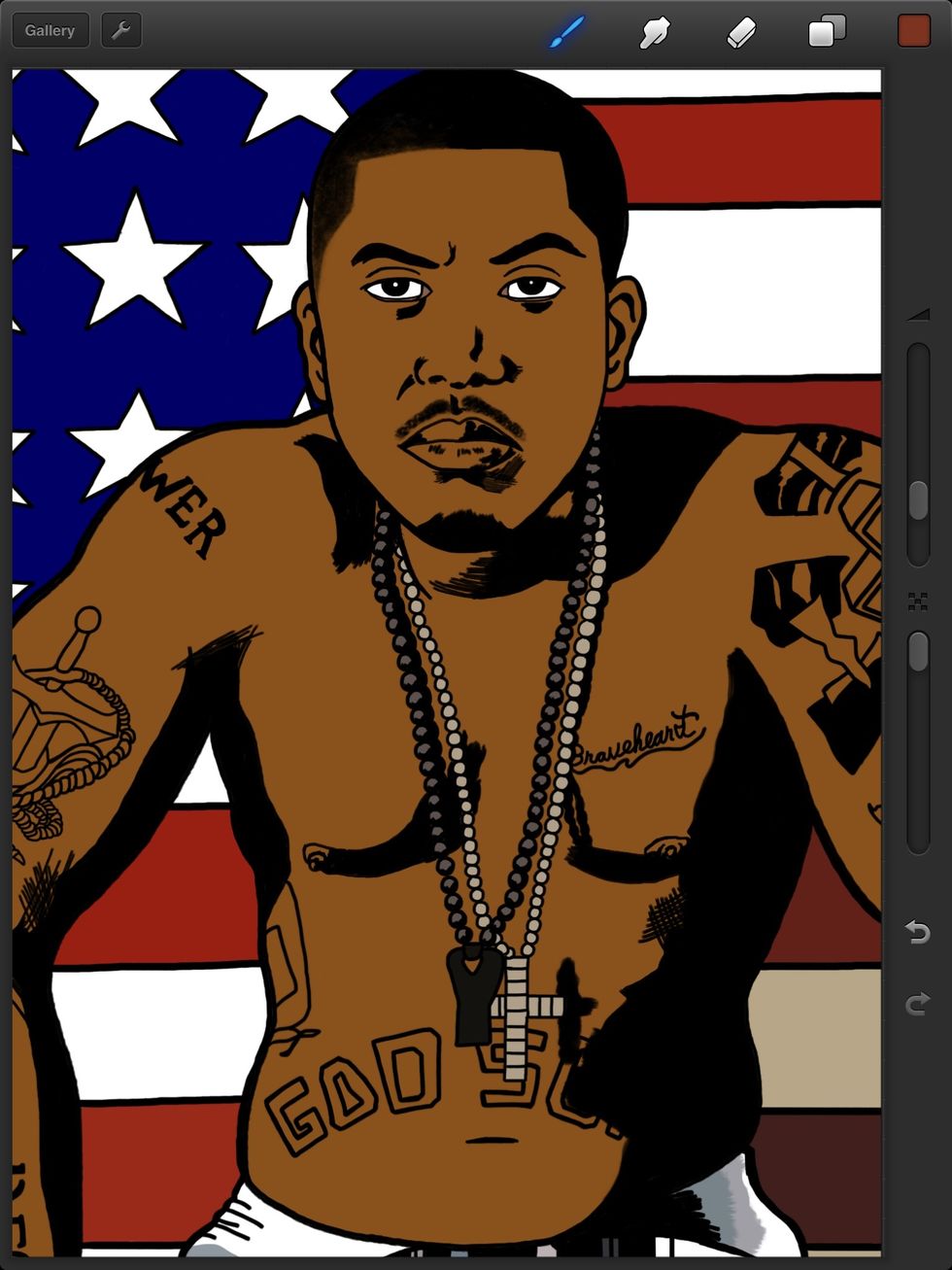 A new layer is made and tucked under the ink. The flat colors go here. My photo is used for colors. I keep it on top but turned off and out of the way.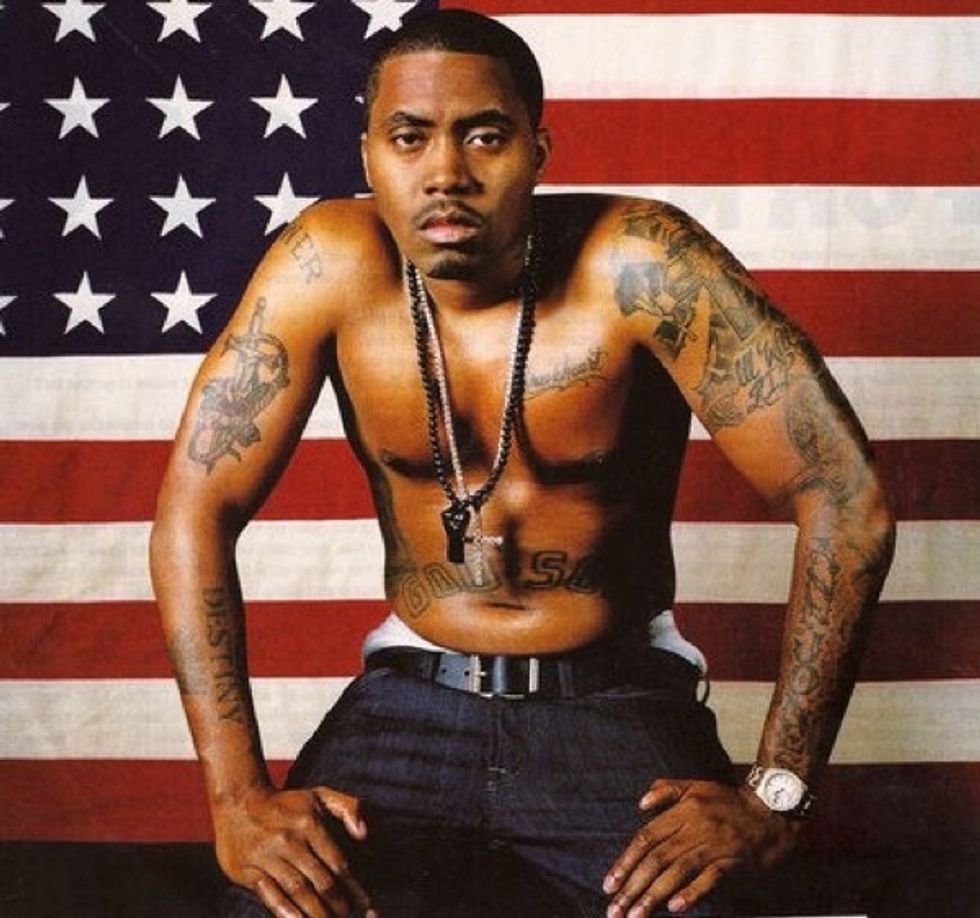 I turn on this layer and grab all of the colors I need with the eyedropper. Just press a finger down on the photo to get colors. Only the basics for now.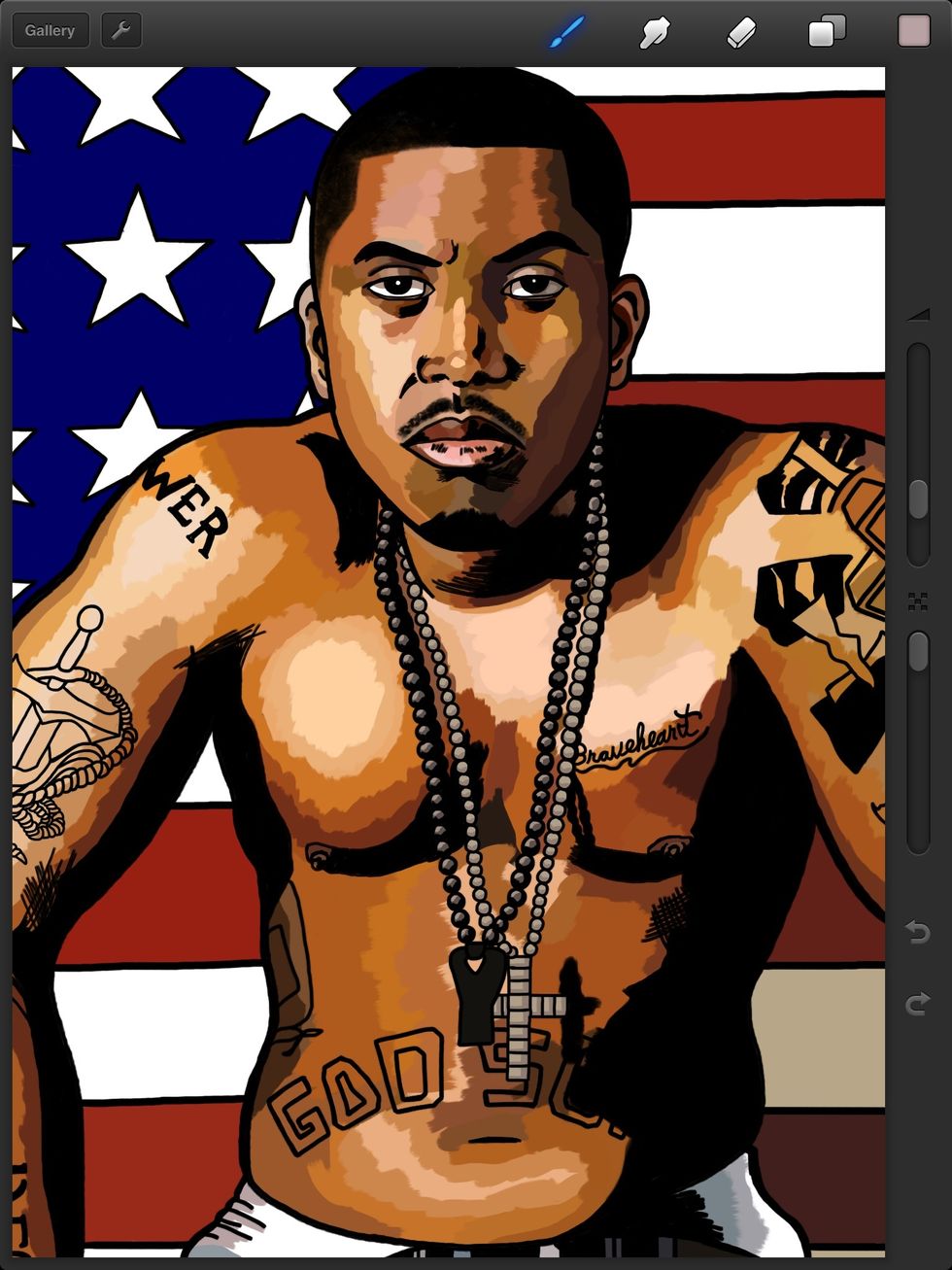 After the basics are down I create another layer. This is for the render. I use the flat brush tool to quickly lay down light and shadow. It's important to pay attention to what's in the photo.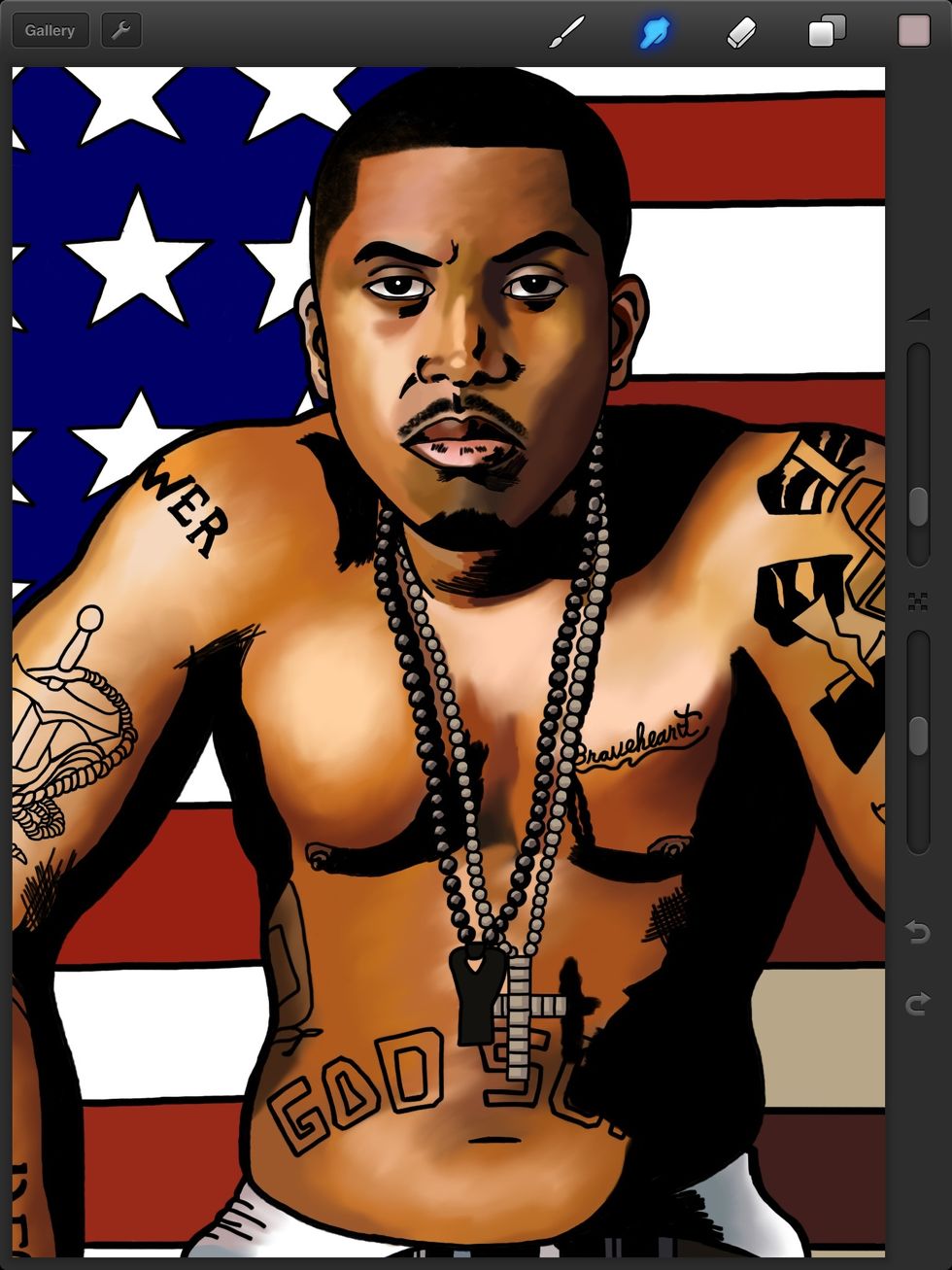 I save another copy of the art and I begin to blend using the smudge tool. The airbrush options are perfect for skin.
Finally I add some texture with a brush called "rough skin." It's a paid add on called touch ups. Btw this is done on a new layer. After I dial down the opacity to get the desired results. Done!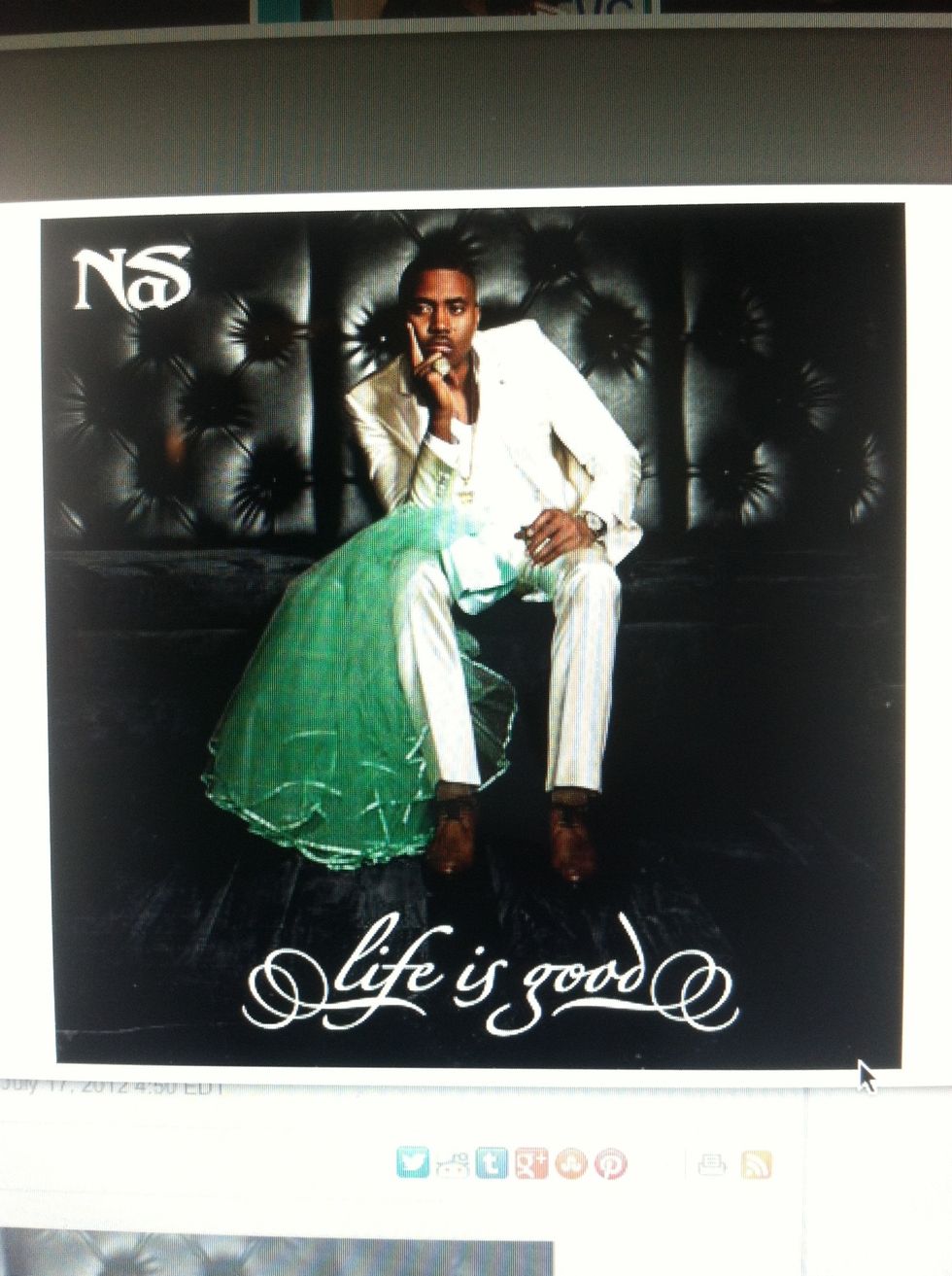 Hope you enjoyed the tutorial. Nas' new studio album, Life is Good is available now. Check me out on about.me/raheemnelson.
iPad
Photo reference
Stylus
Procreate App