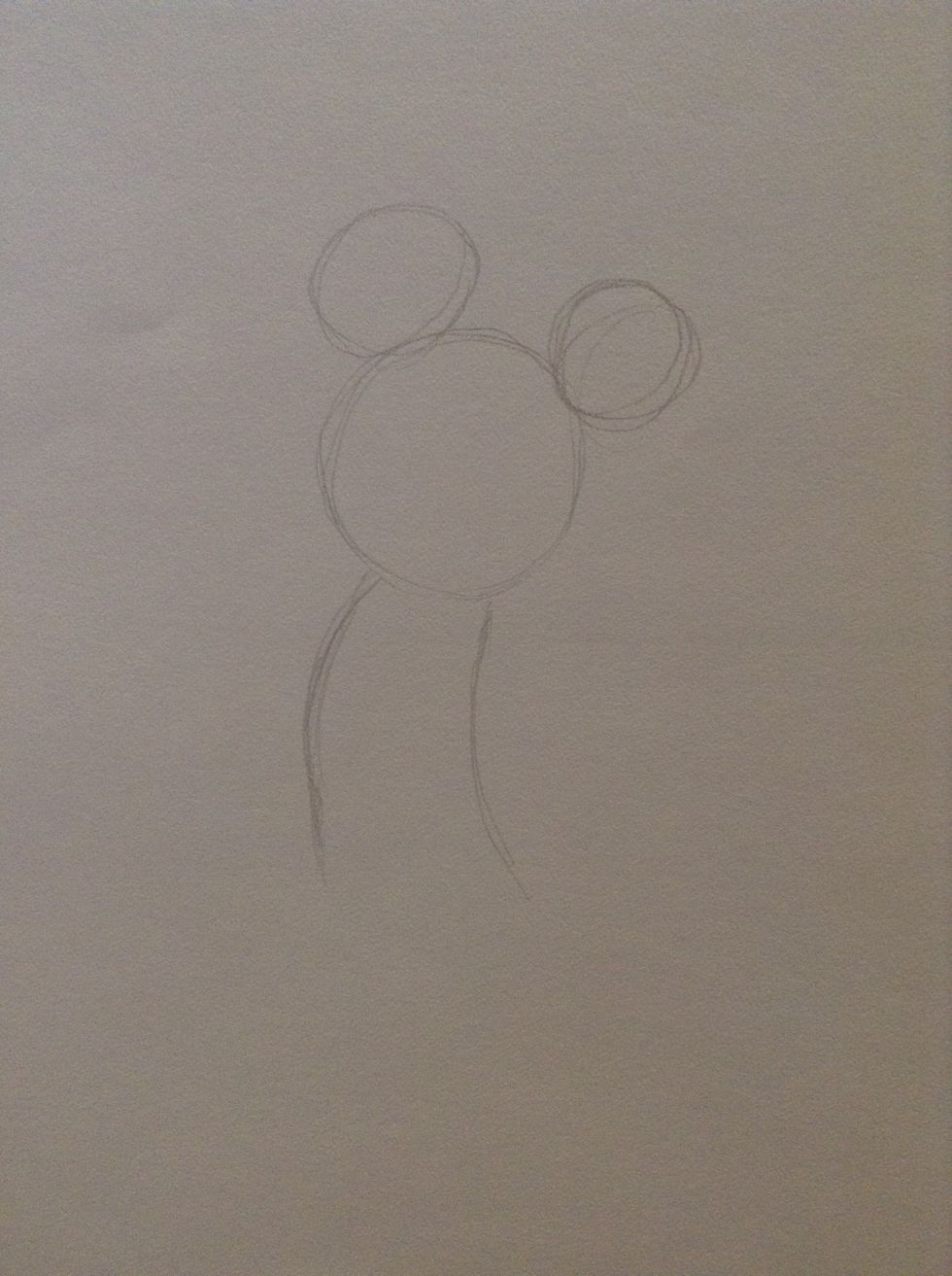 Let's start by drawing three circles and then two curved lines. Remember to draw lightly. This makes it easy to fix any mistakes.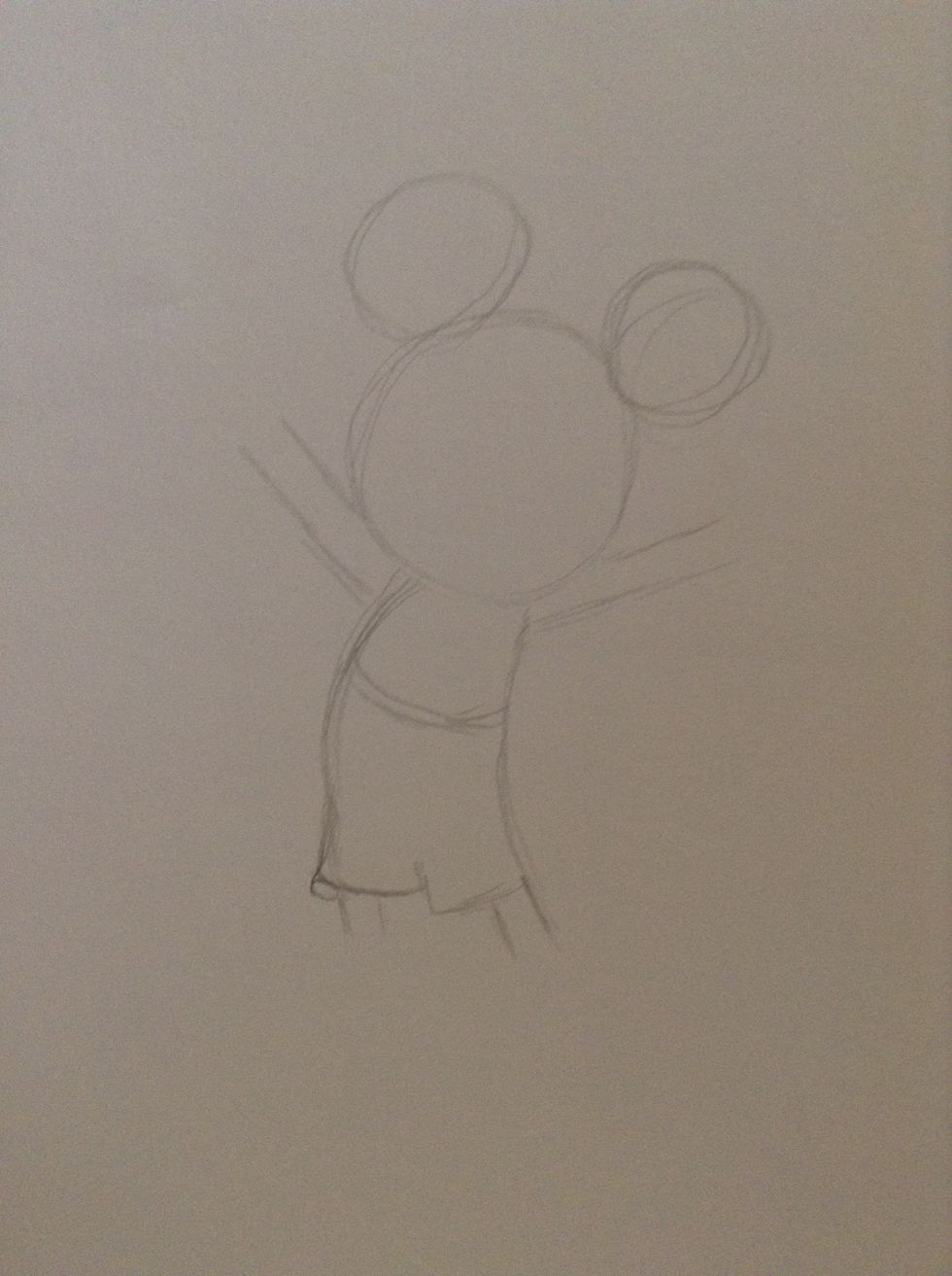 Now draw the arms, legs, and shorts. Don't forget the curved line around the waist.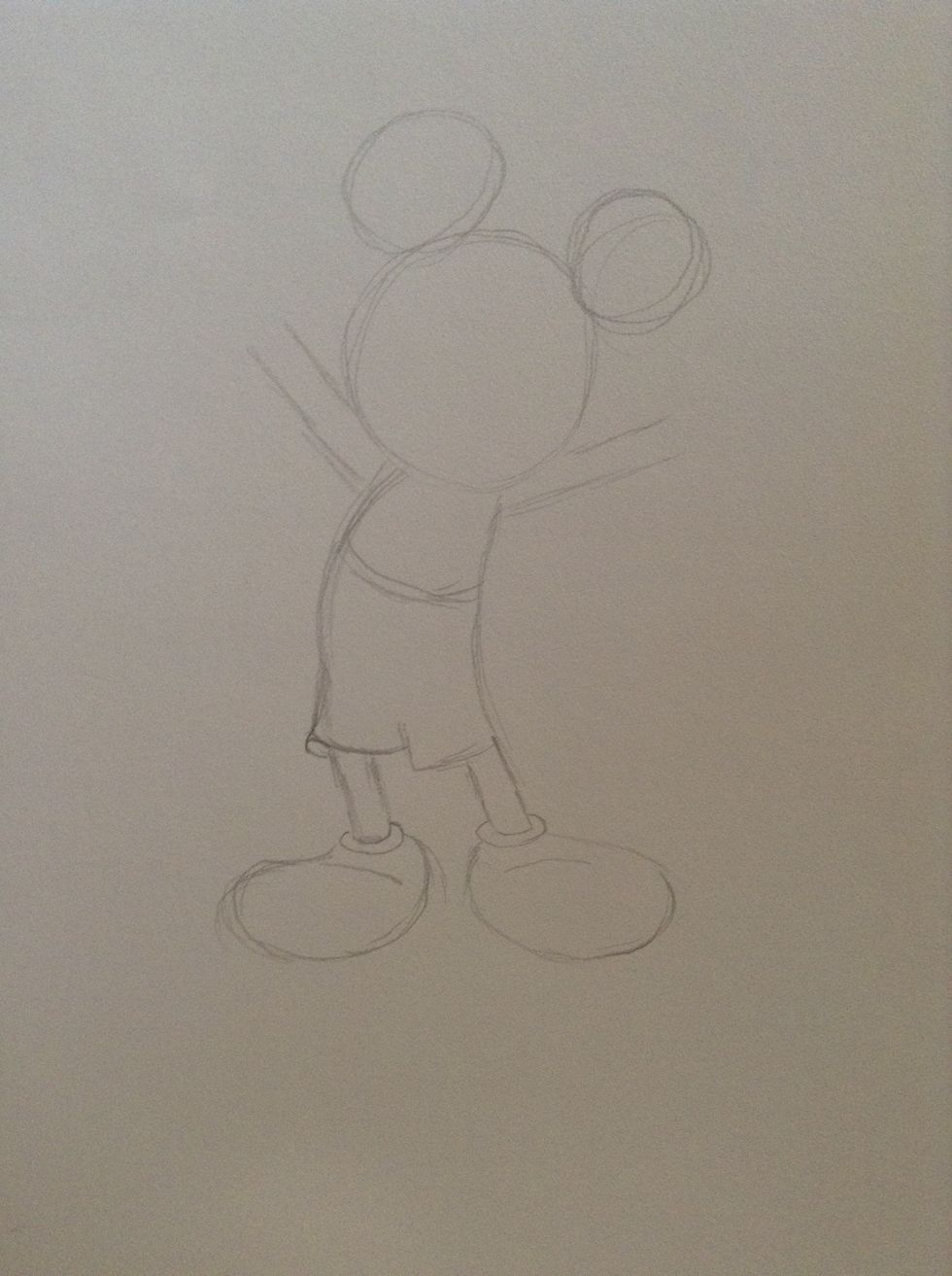 Now it's time to draw the feet. The shape of the feet are basically squashed ovals. The might look a little big right now but they won't later.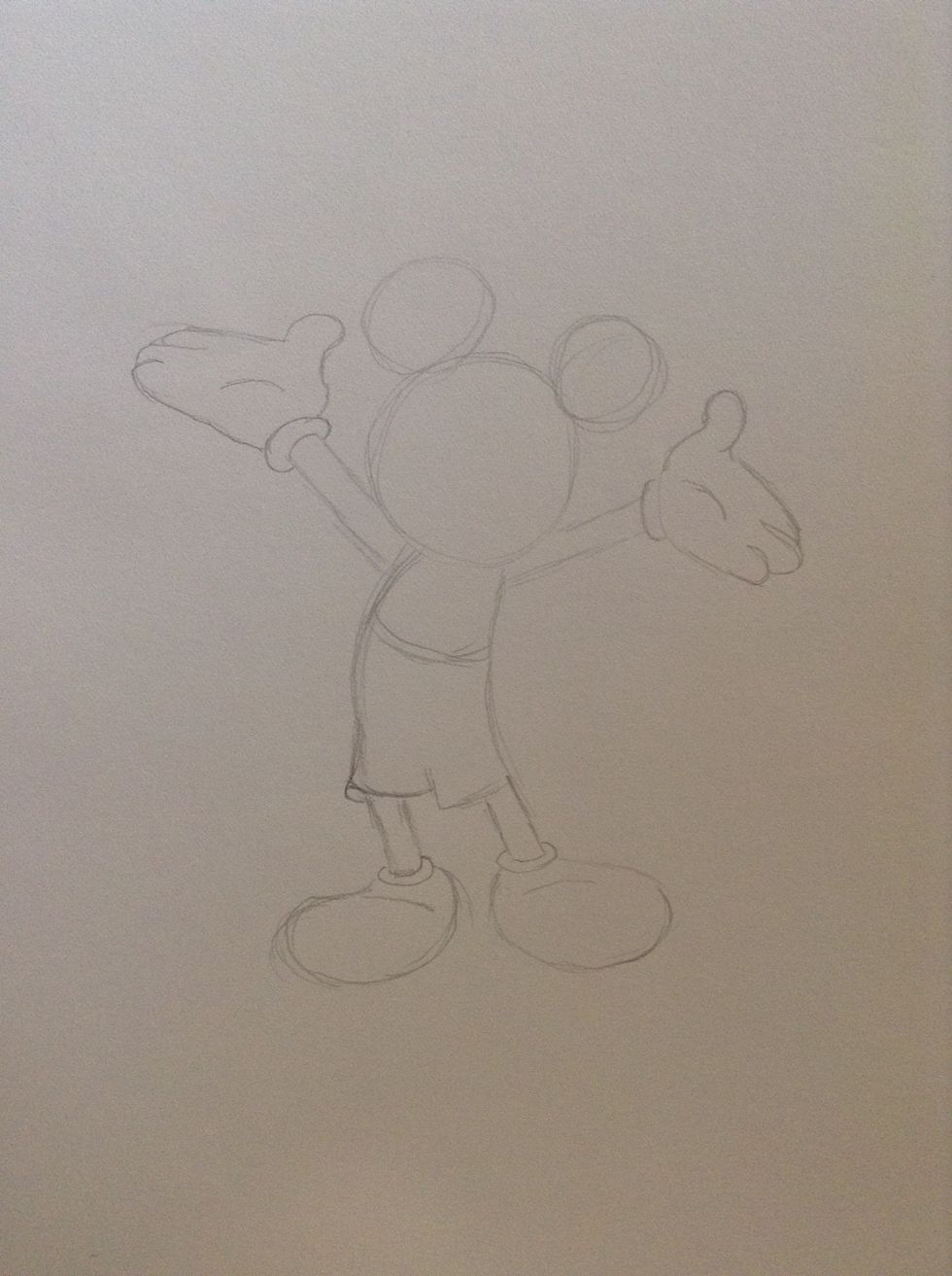 Next draw the hands. Notice that they are about the same size as the feet. The main thing you want to focus on is the curve of the thumb. Also, don't forget the curved line on the palm of the hand.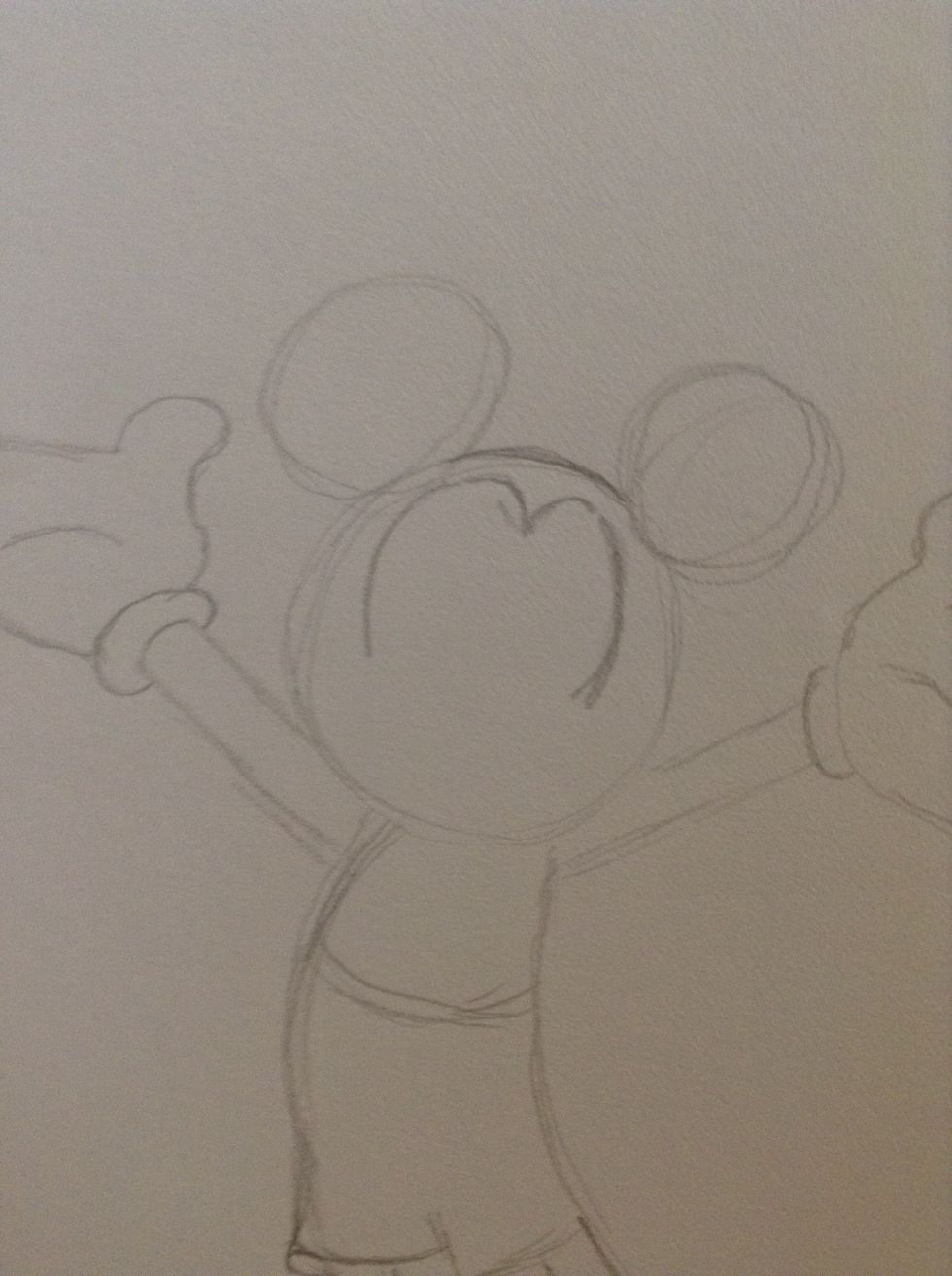 Now for the hard part. To start the face you want to draw a kind of "m" on the head. You wand the sides of the "m" to a little over halfway down the face.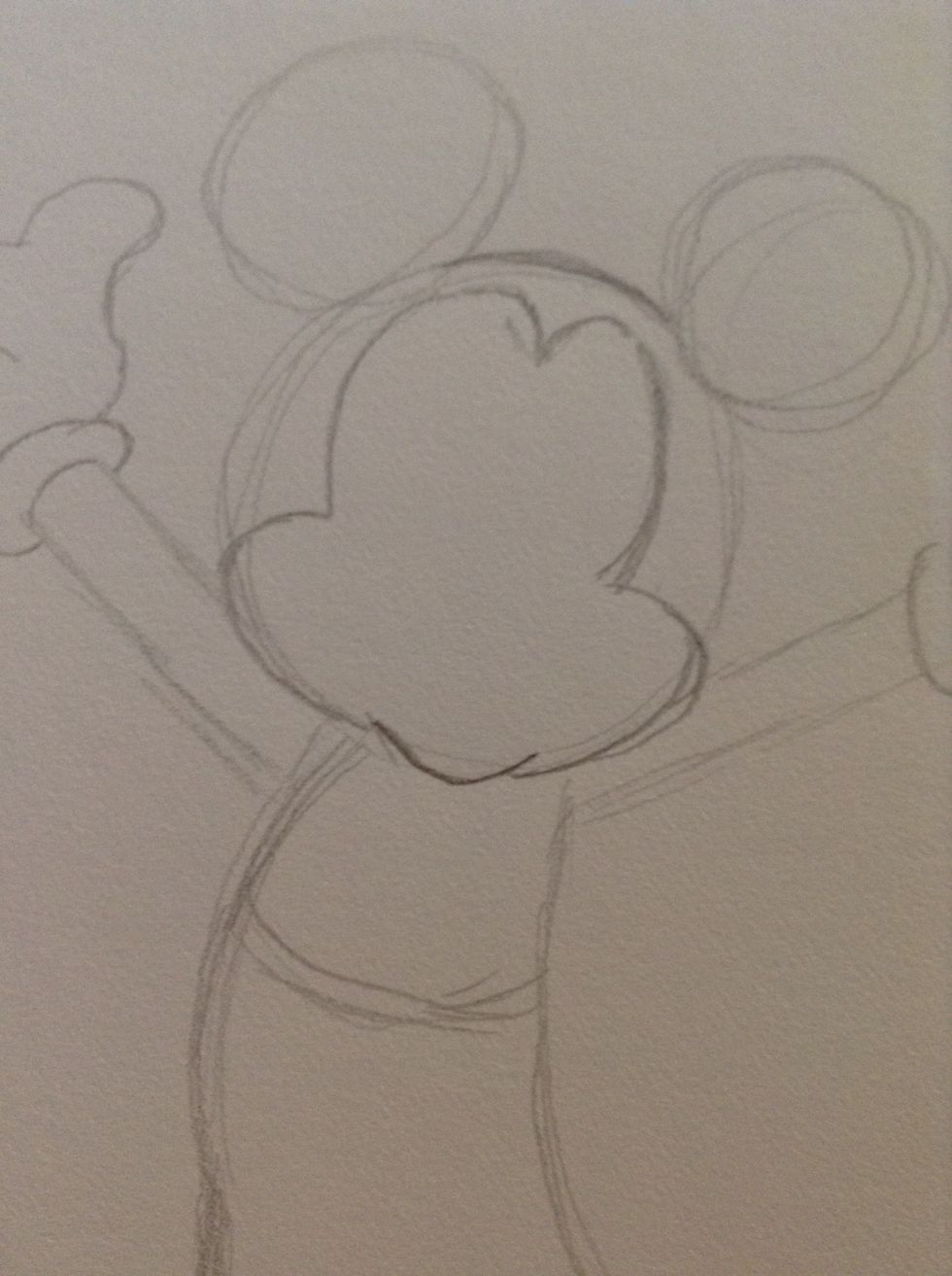 Now for the cheeks and chin. You want the edges of the cheeks to extend slightly beyond head.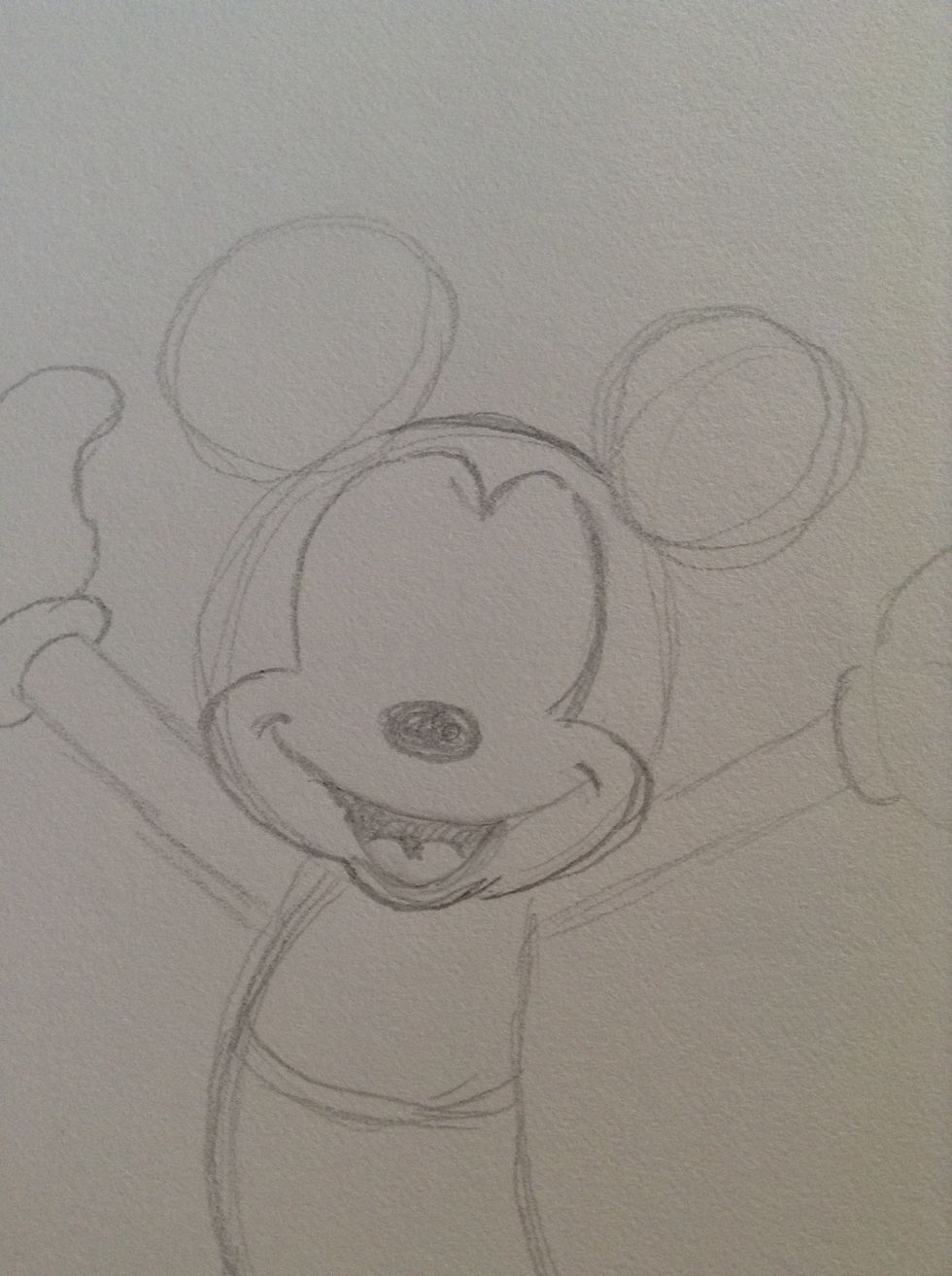 Next, draw the nose. It is almost in the middle of the face. For the smile, draw a curve from cheek to cheek first. Then add the rest of the mouth. Make sure it lines up with the chin we drew earlier.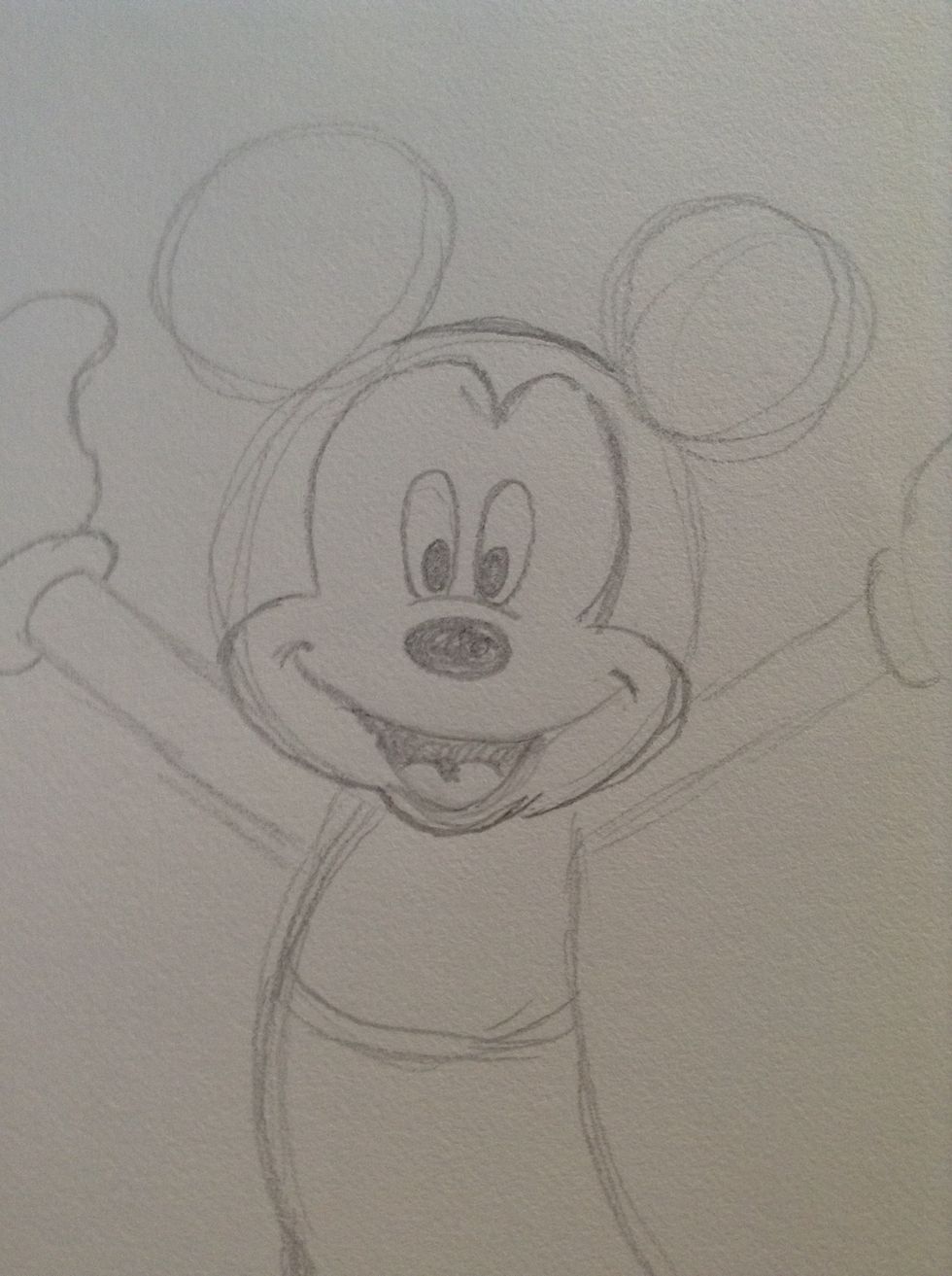 Now draw a curved line just above the nose. Then draw two tall and skinny ovals with smaller ovals inside. That's it for the face!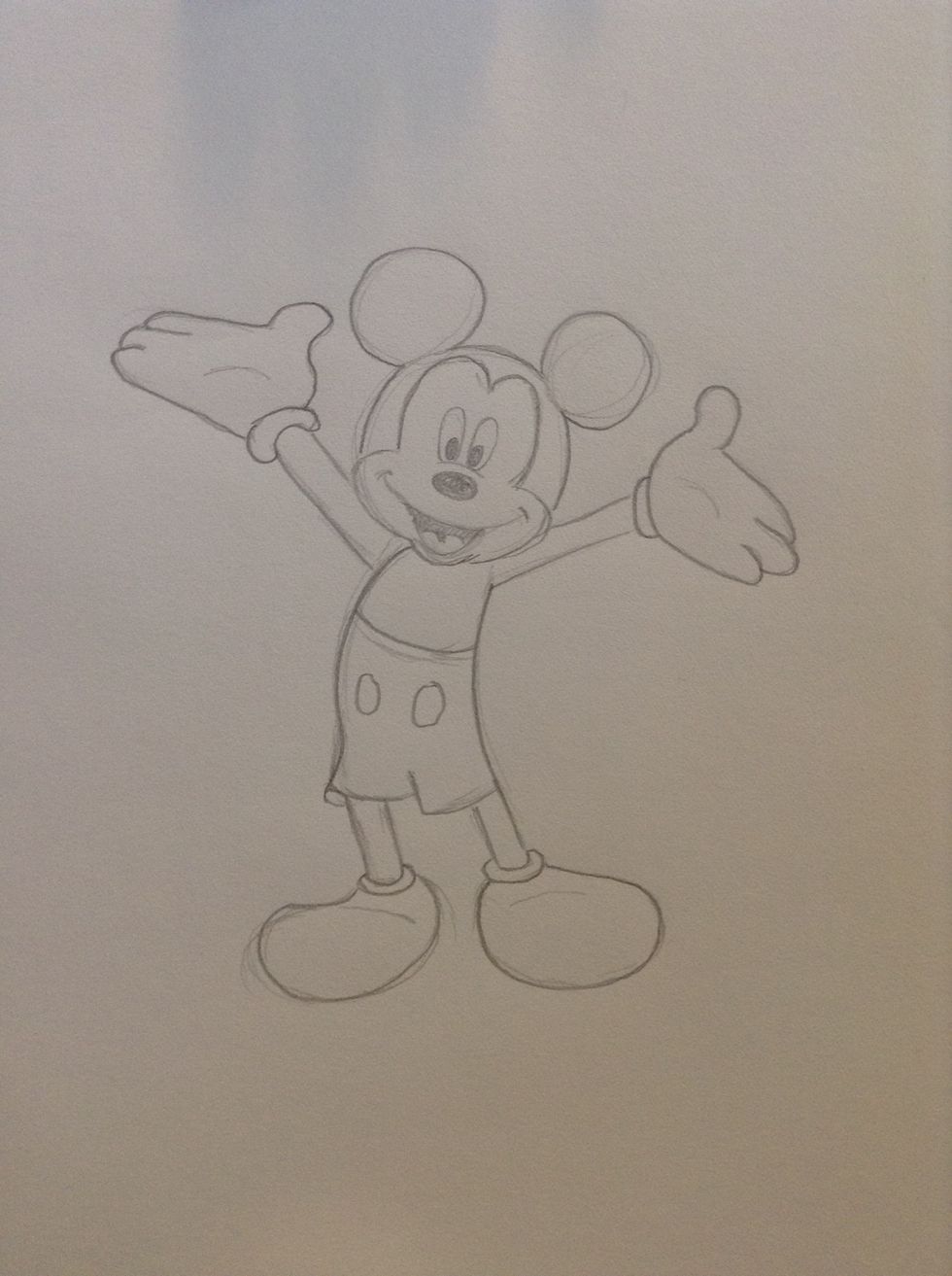 Now go back and darken your lines. Also, don't forget to add the buttons on Mickey's shorts.
Now, with your pen, trace your lines and fill in the places that need it. Congratulations! You just drew Mickey Mouse!
Be sure to check out my other guides, and leave a comment about what you think my next guide should be. Thanks!
Pencil
Paper
Eraser
Pen for inking your drawing
Pencil And Pen
I am an aspiring artist here to help others learn to draw. Follow me on Instagram @_pencilandpen_