Now we are gonna learn how to draw hair with motion, with this it gonna get more alive..
99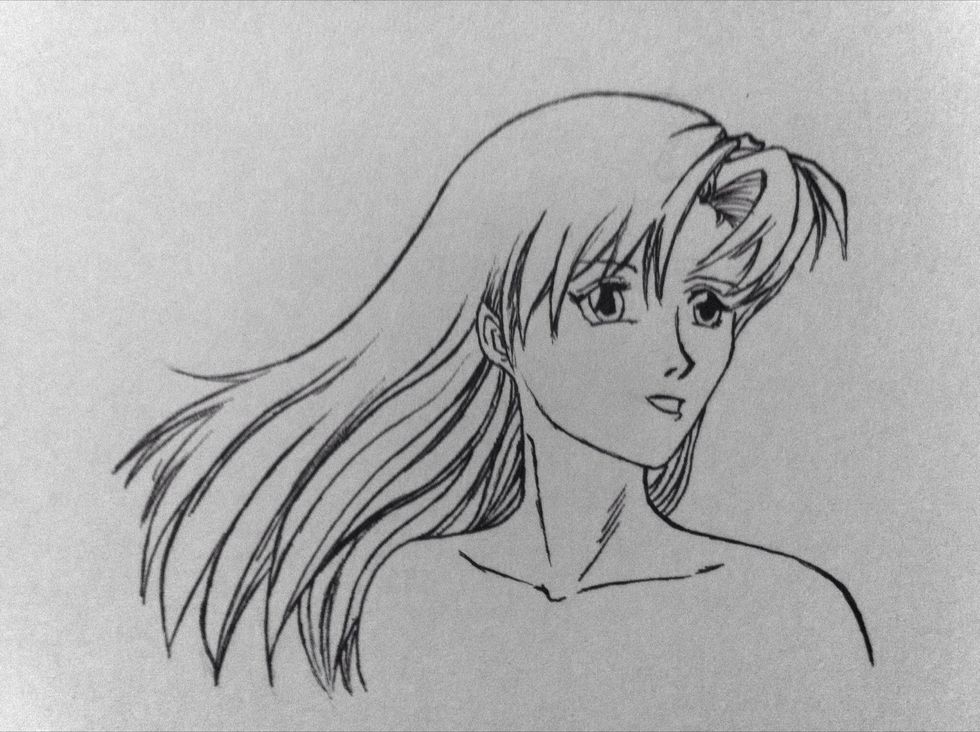 Here is a great example of hair with motion, now we are gonna evaluate the motion..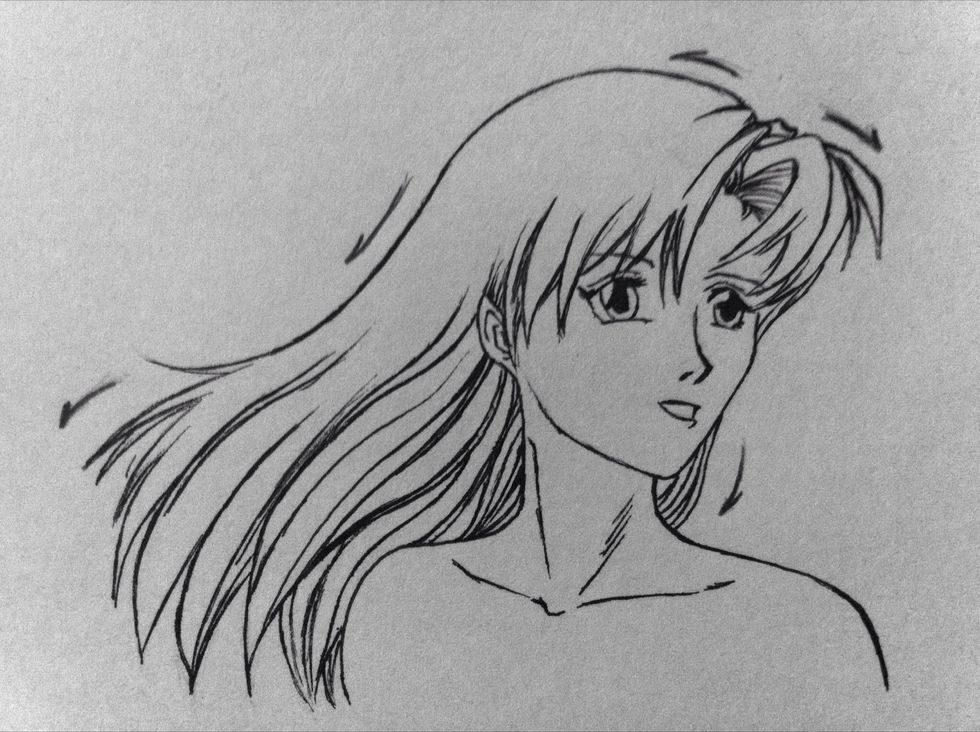 Drawing the motion lines you can understand it better for the next's draws, so you should do the same with other draws in mangas..
This is a more complete draw of the hair motion, so you can use it as sketch to draw the hair..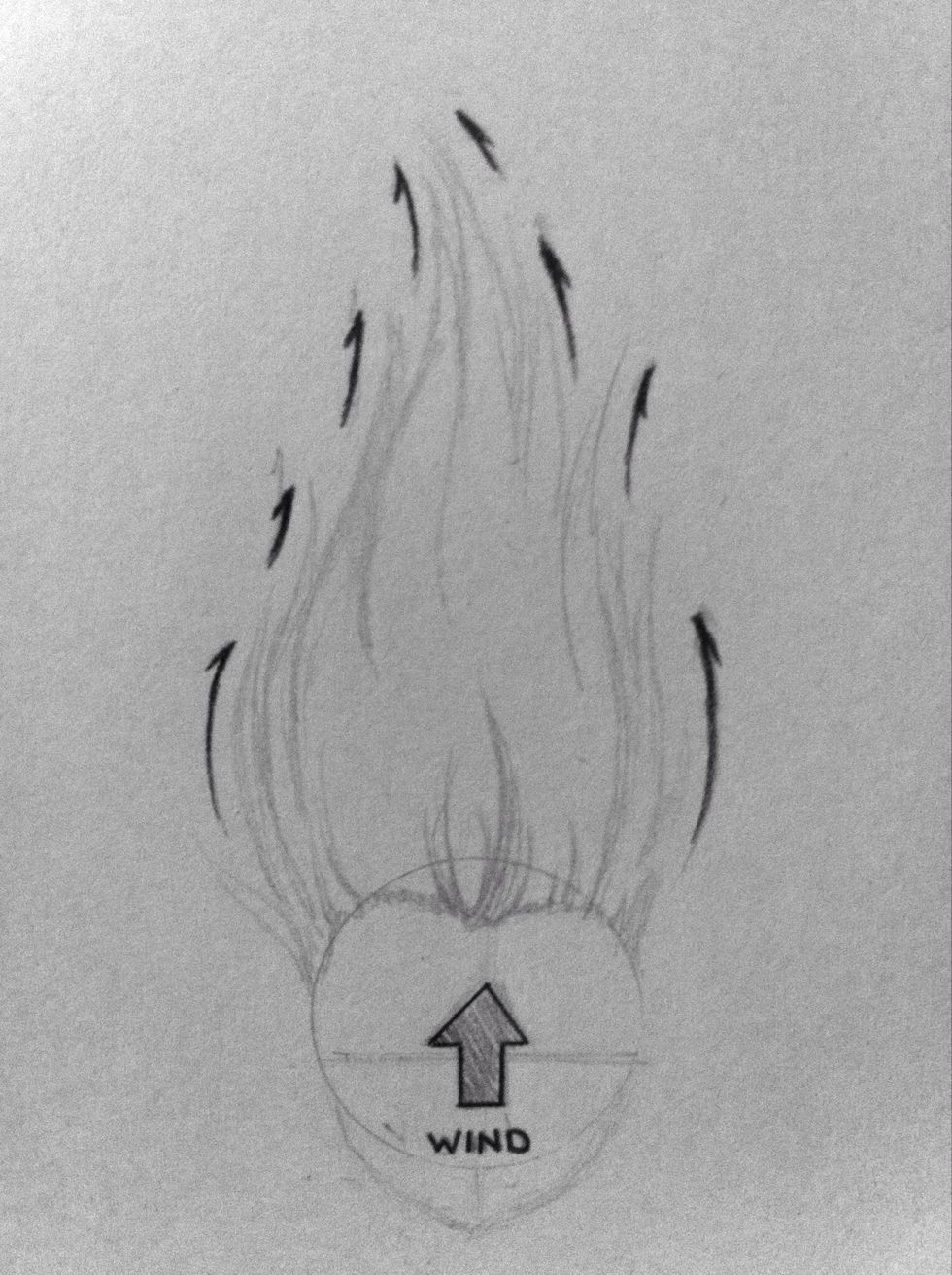 First knowing where the wind goes, then you draw the motion lines so you can know how the hair will go..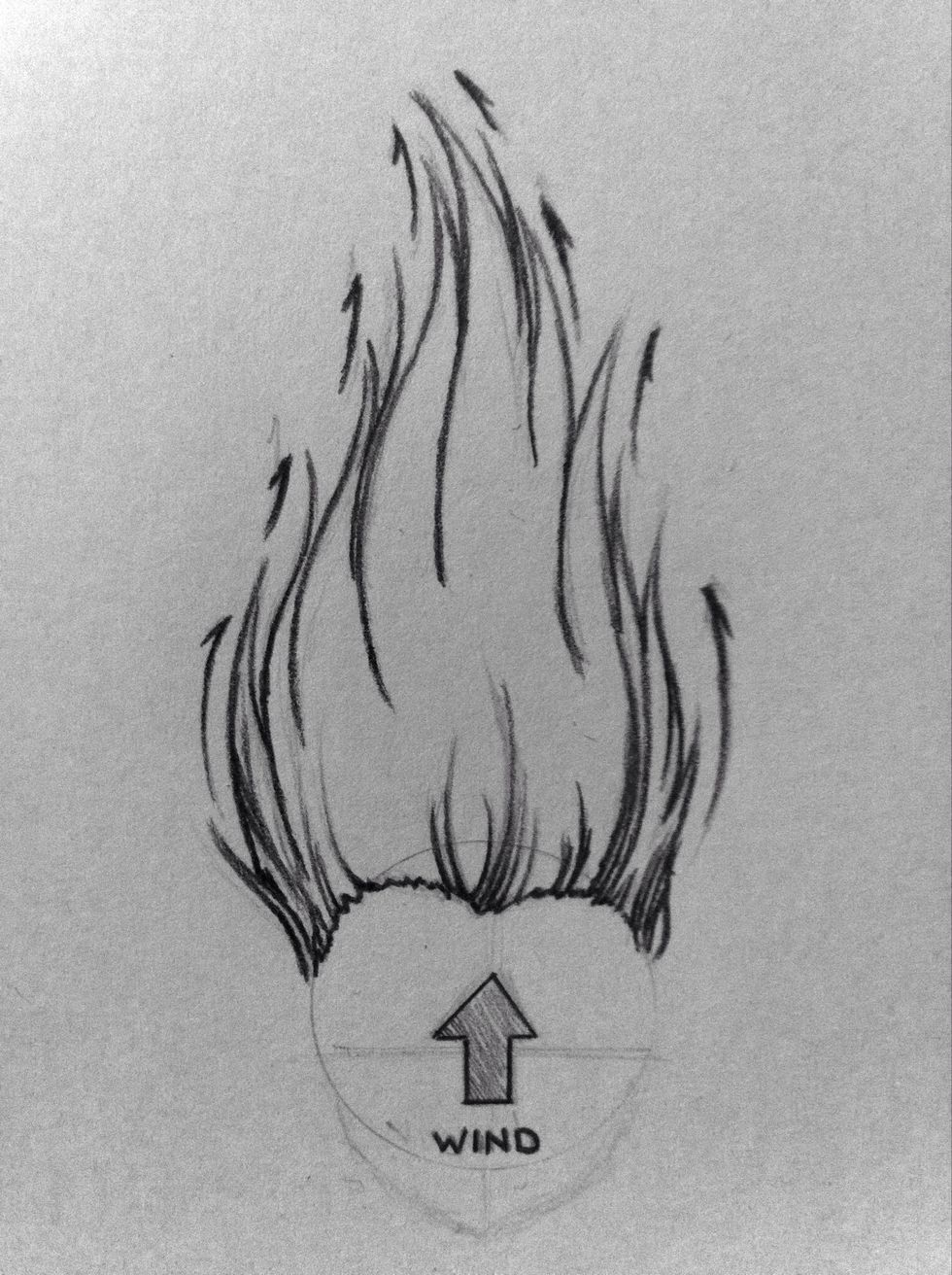 And then you do it,..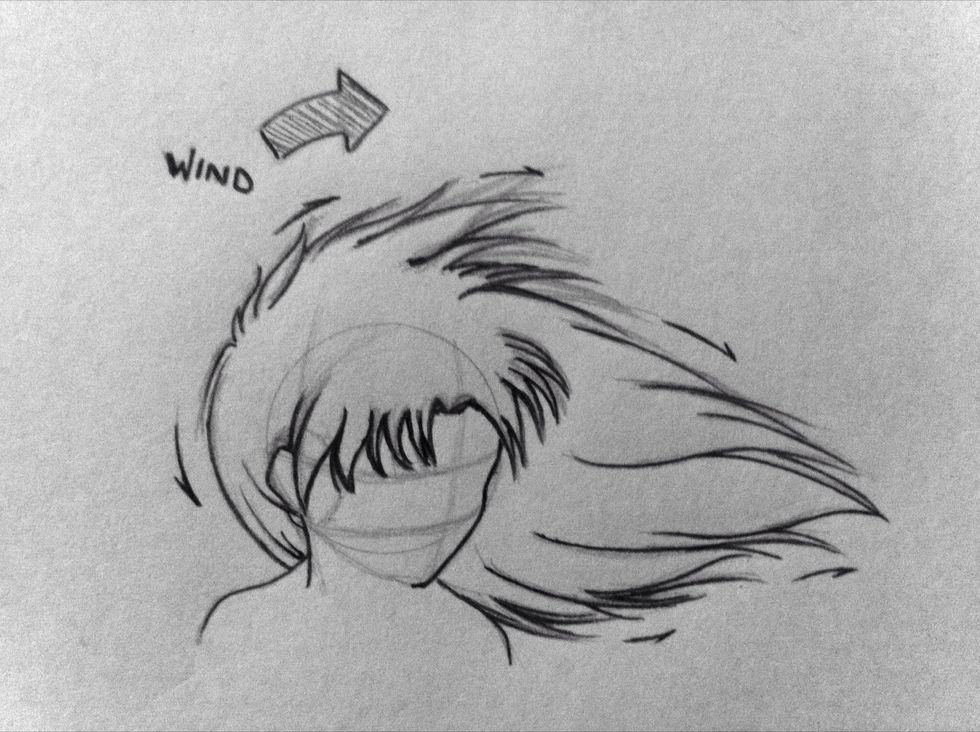 Now the wind direction is different and that can be because the motion of the person,..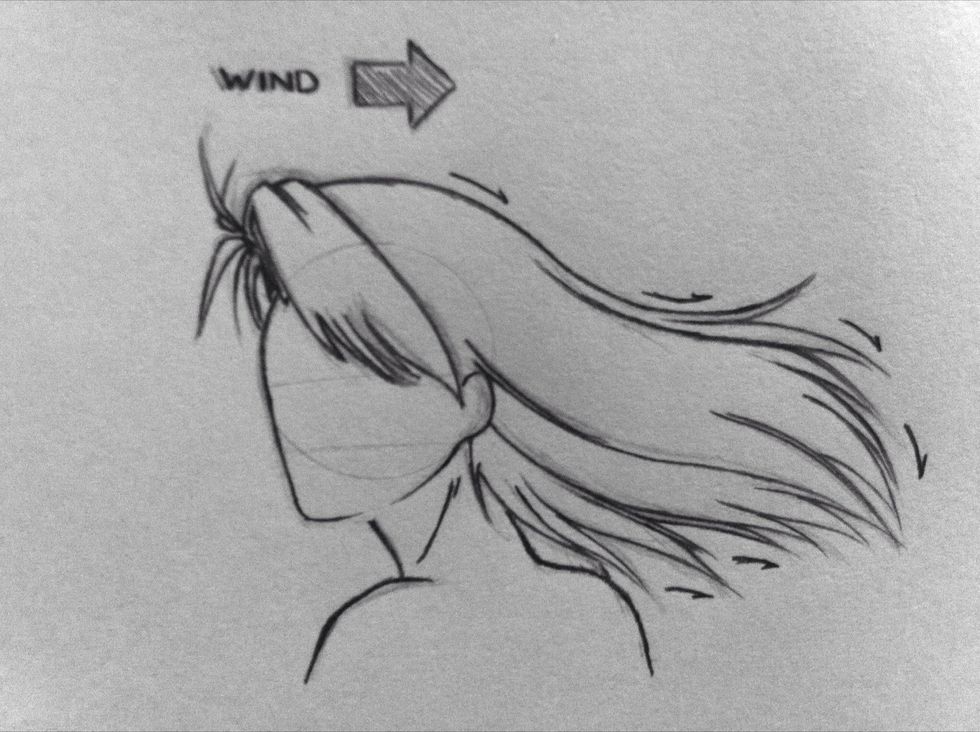 This is similar as the last one, but in this case the wind direction is straight..
As you can see there are always the basics sketchs as the circle and cross lines.. Another thing you can try is to draw the hair of the people you can see..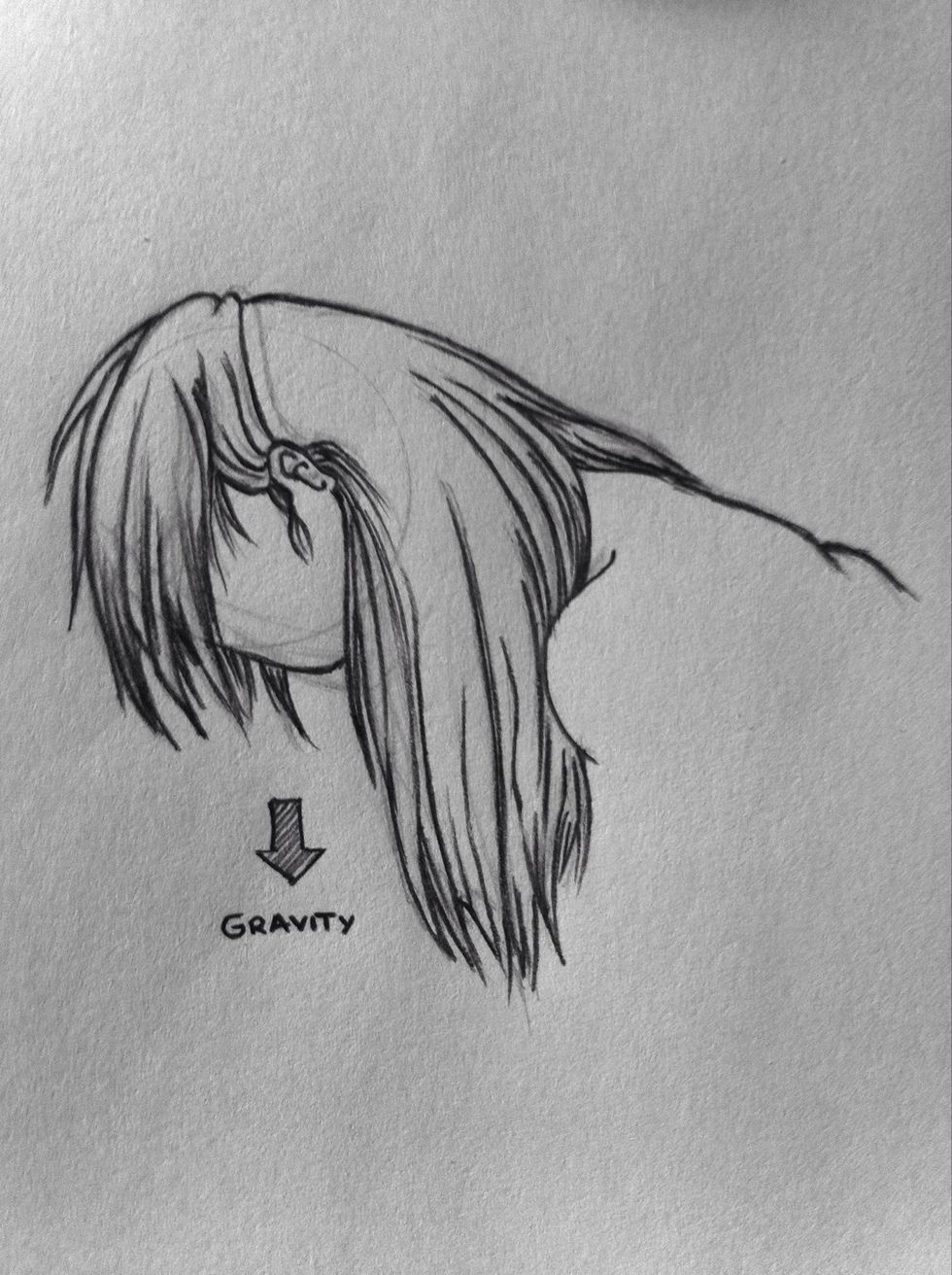 This is the hair just with gravity, no special motion..
Yet another excellent exercise is to draw the hair up. As this you can try several types of hair..
1.0 Paper
1.0 Pencil
1.0 Mechanical pencil
1.0 Pigment liner