This guide is about hair. I'll only explain the basics. When you try it on your own you will realise that drawing and inventing hair is most fun.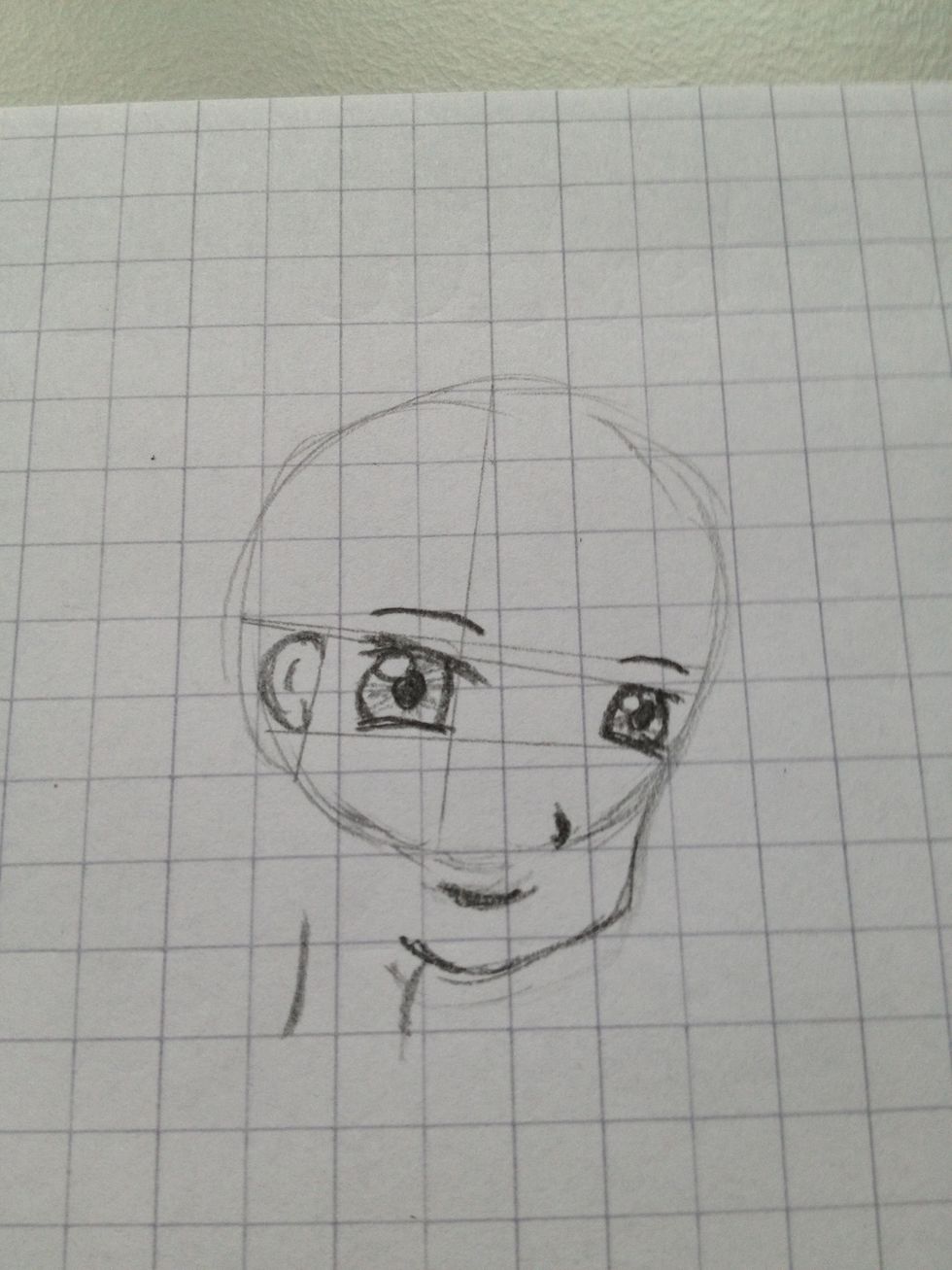 Let's start. This is from my last guide.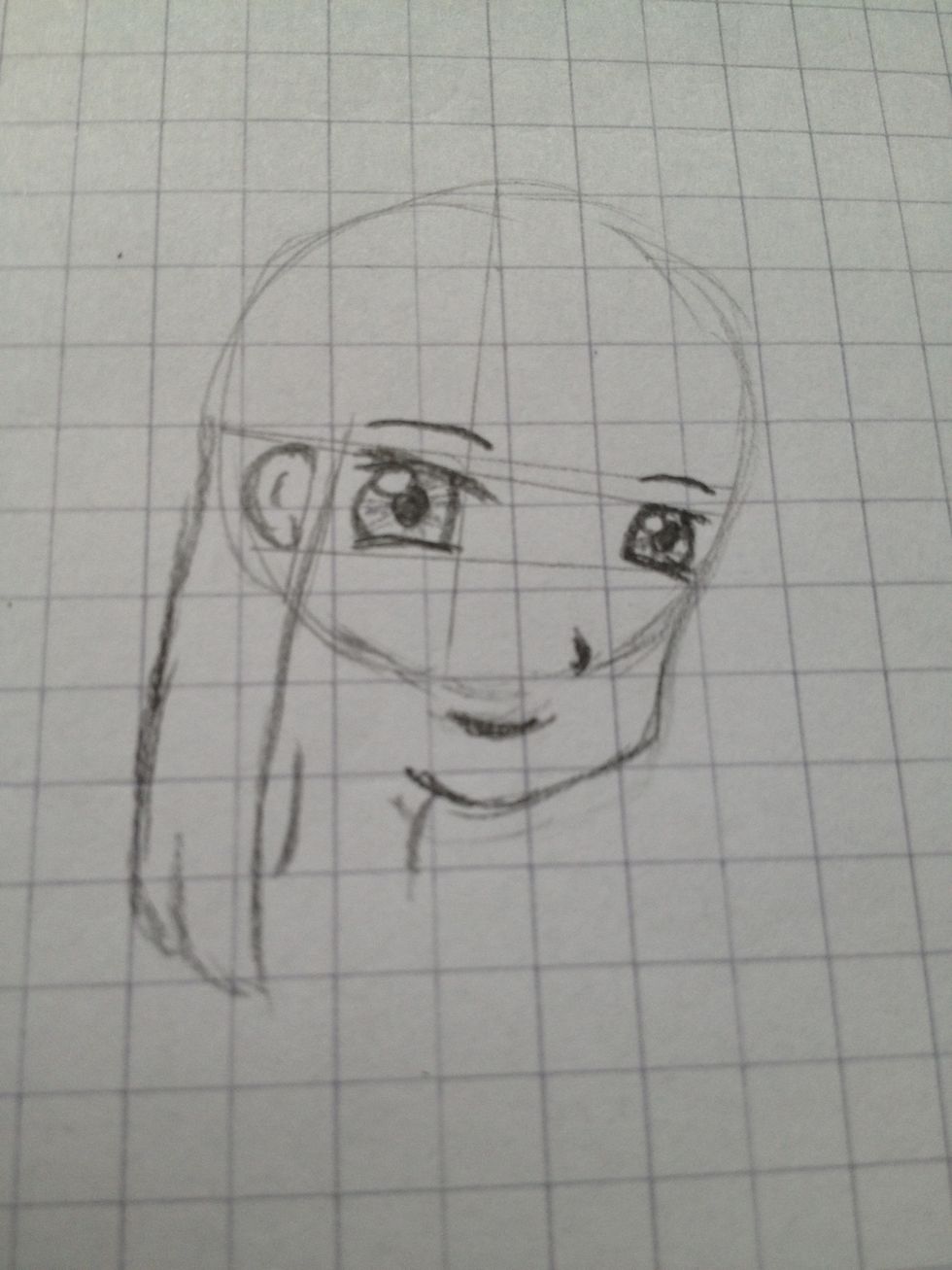 I'll now draw a girl with long, open hair.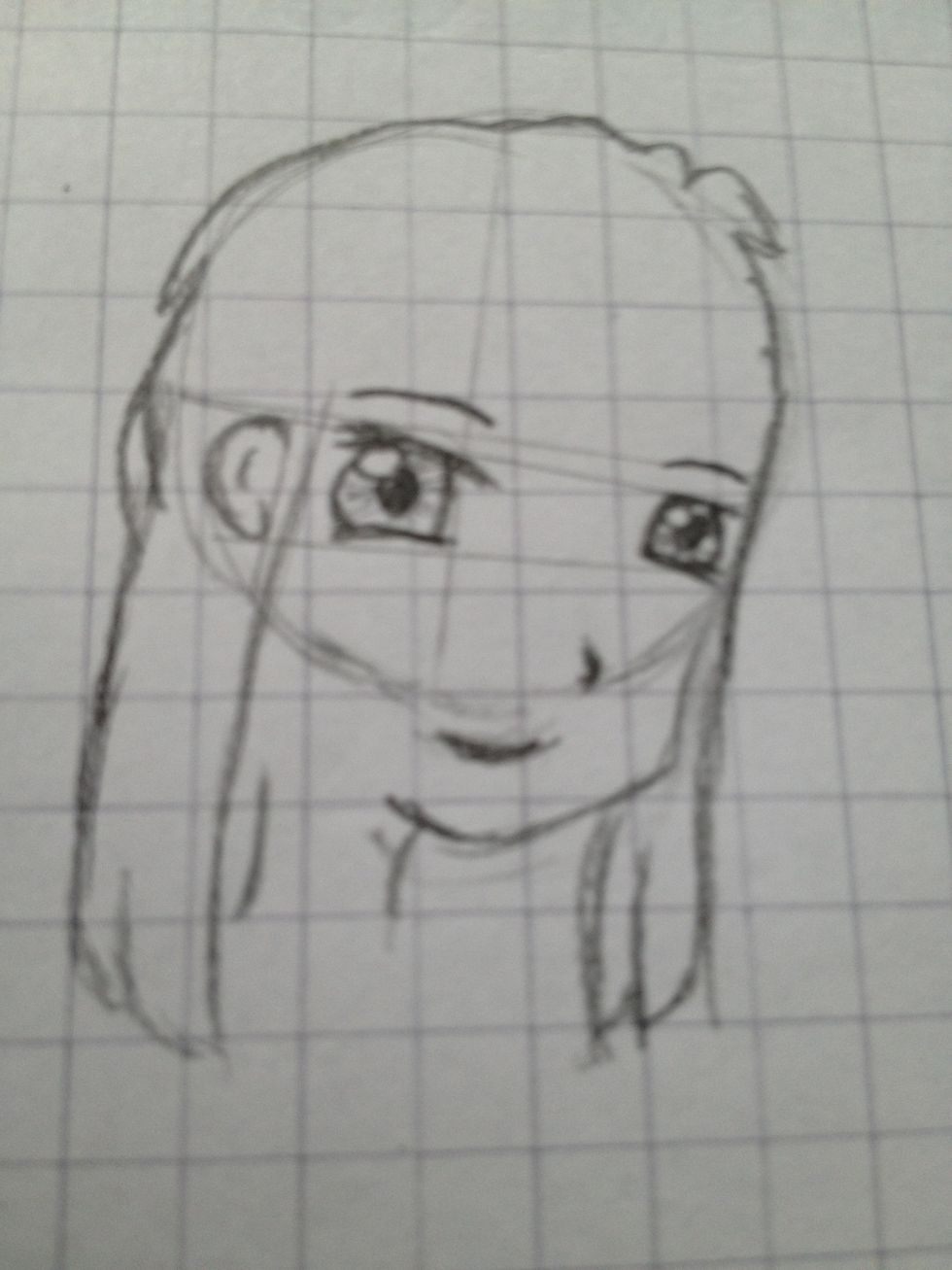 Manga hair in most cases is not straight. It has little ... Yeah I don't know how to explain. You can see it in the picture.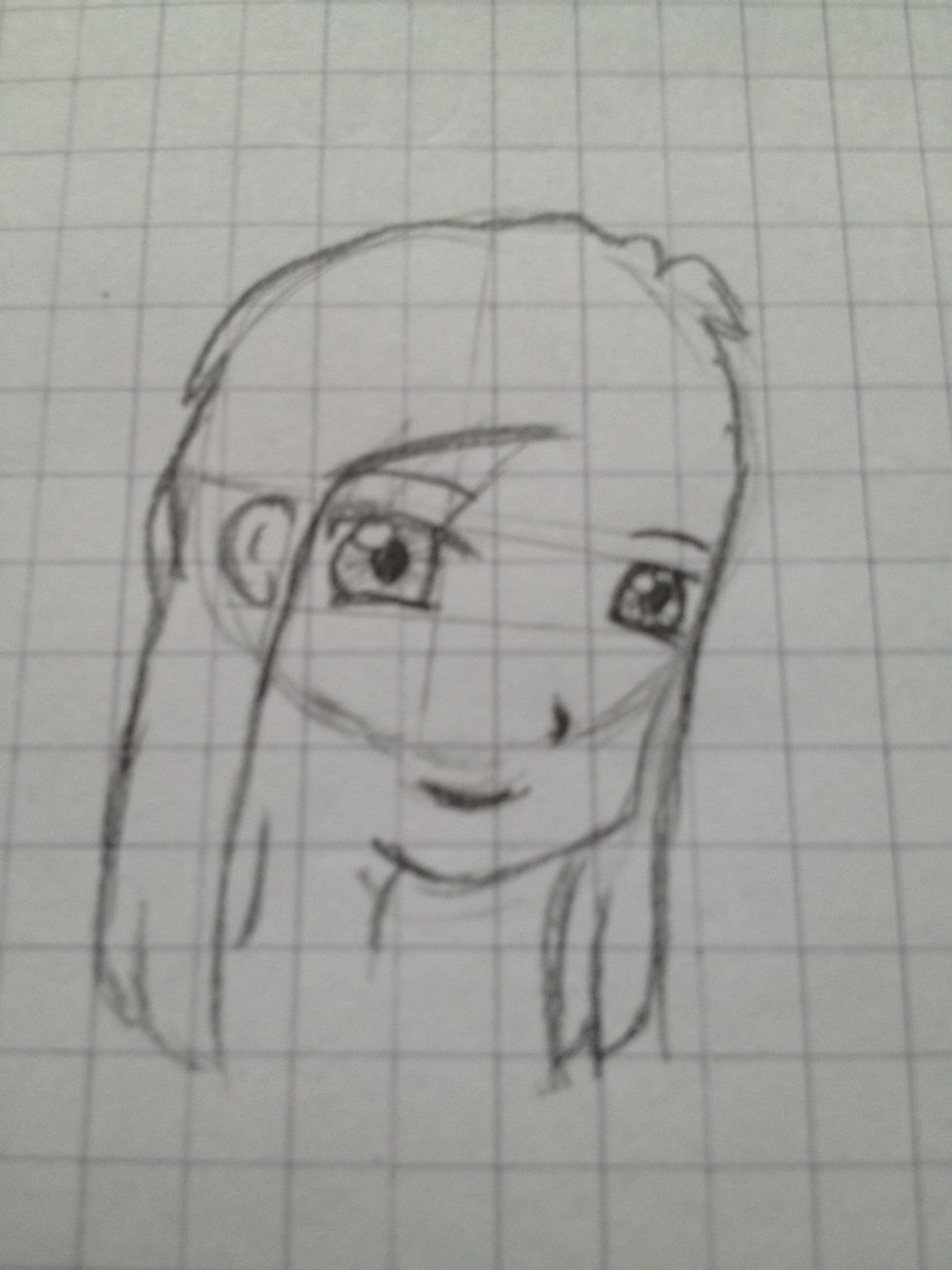 If the hair is long and open, it goes like this.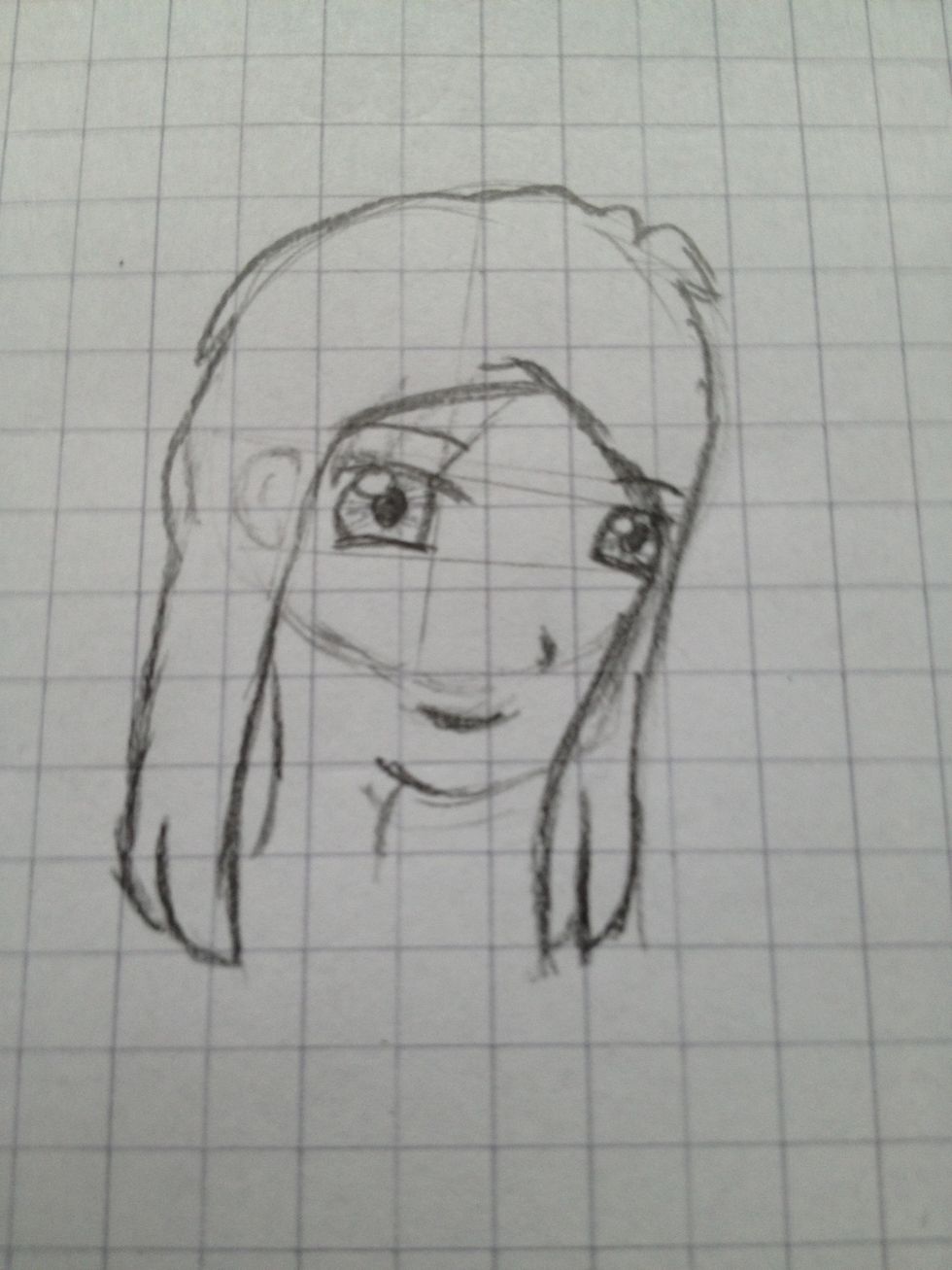 Up and then down.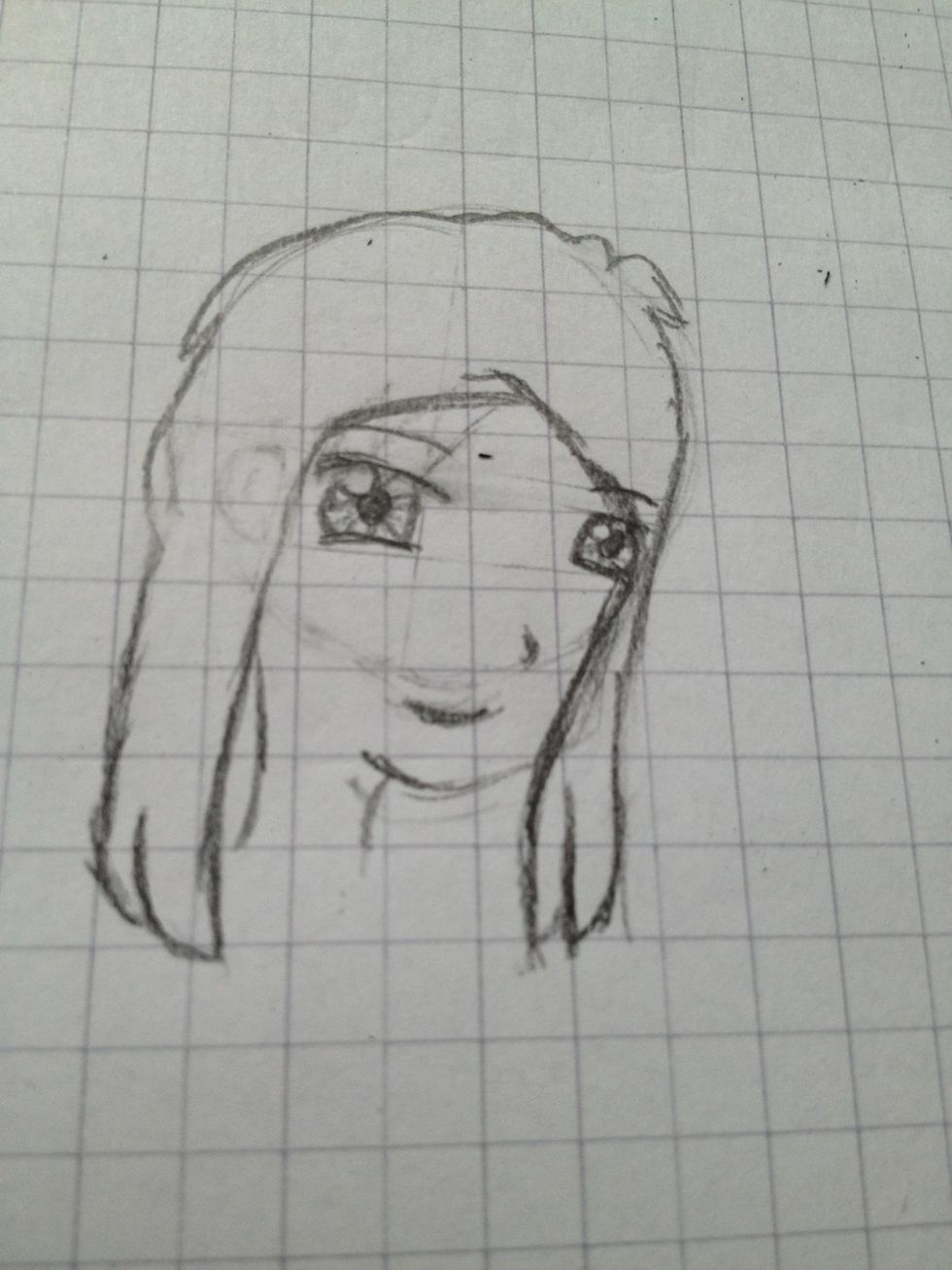 Now look what's behind the hair and erase it. Here it's the ear and a part of the chin.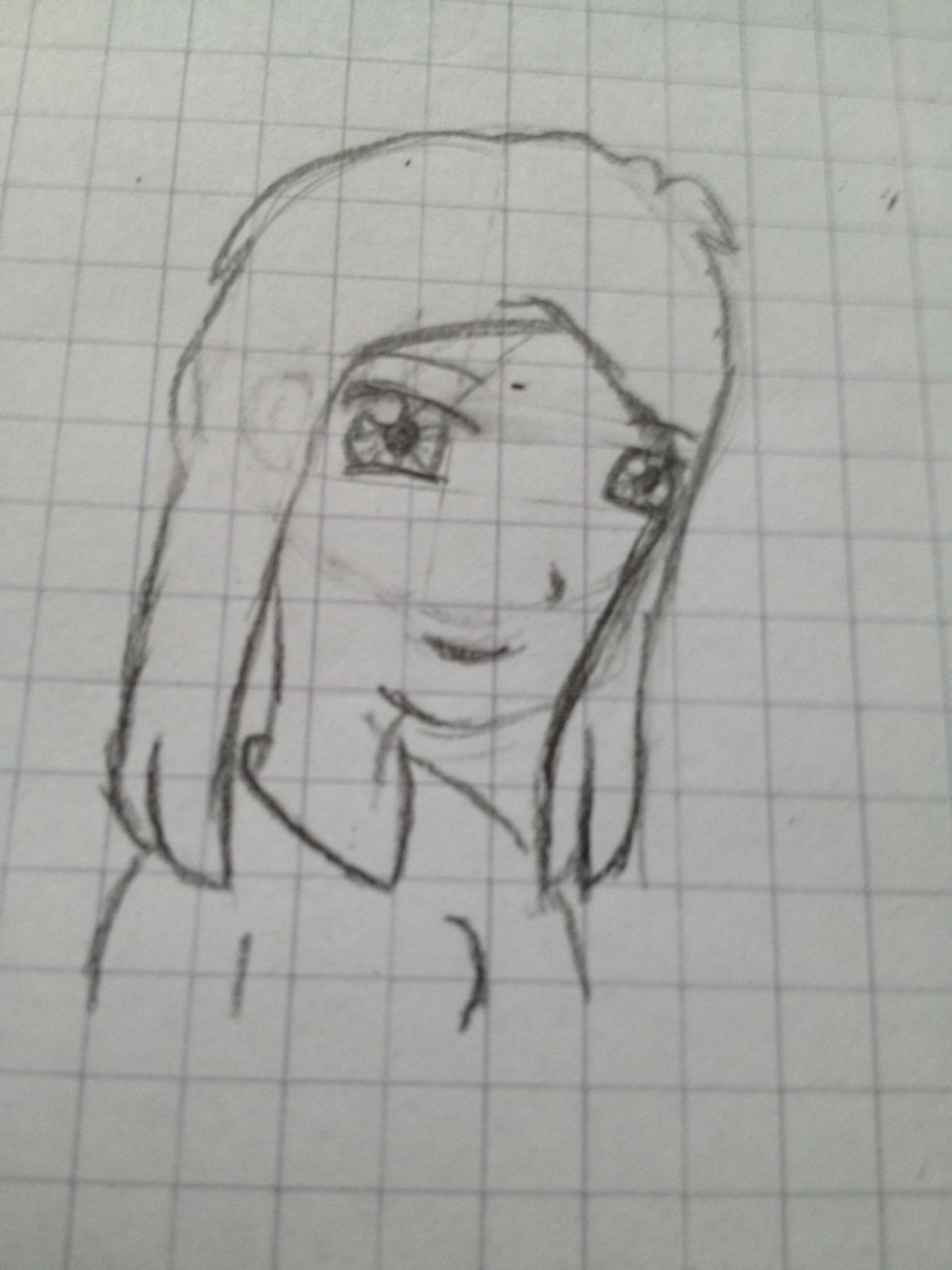 I add a bit of the upper body.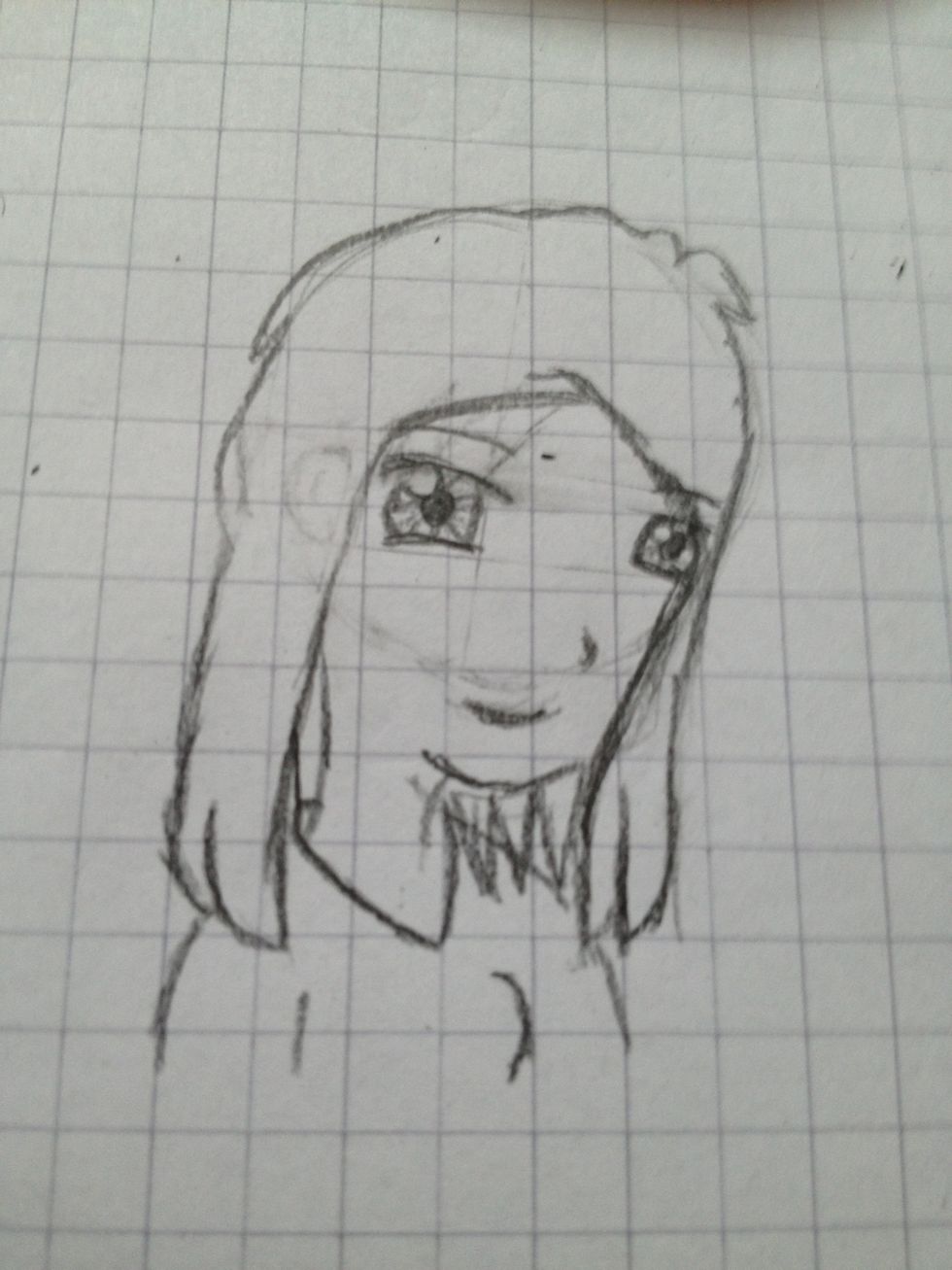 In the last pictures it looked like she hasn't got any hair behind her. Do it like here to show she has.
Now I just quickly add "colors" with my pencil.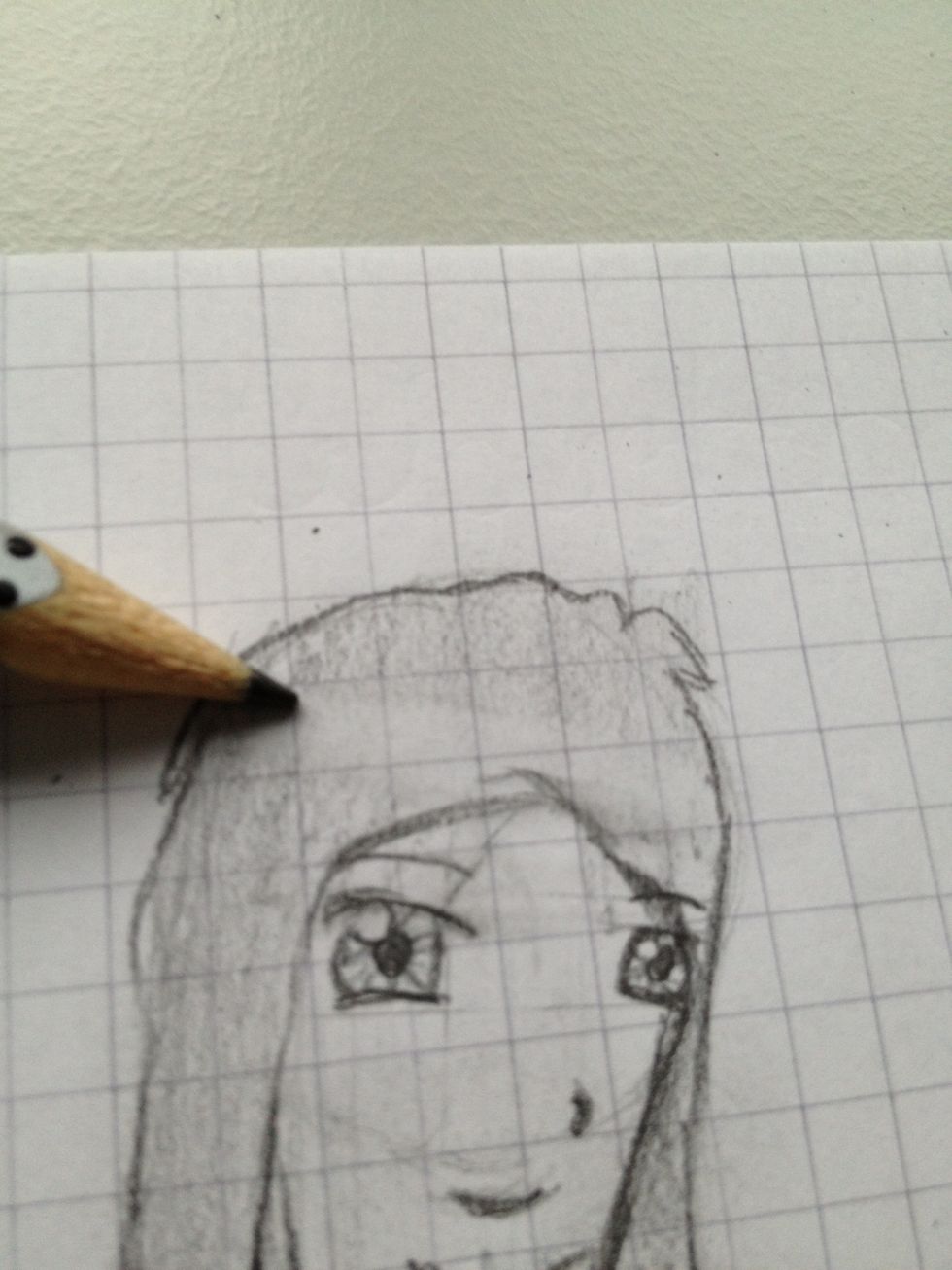 I don't know if you can see but there is a line which is much lighter than the rest. It's a reflection.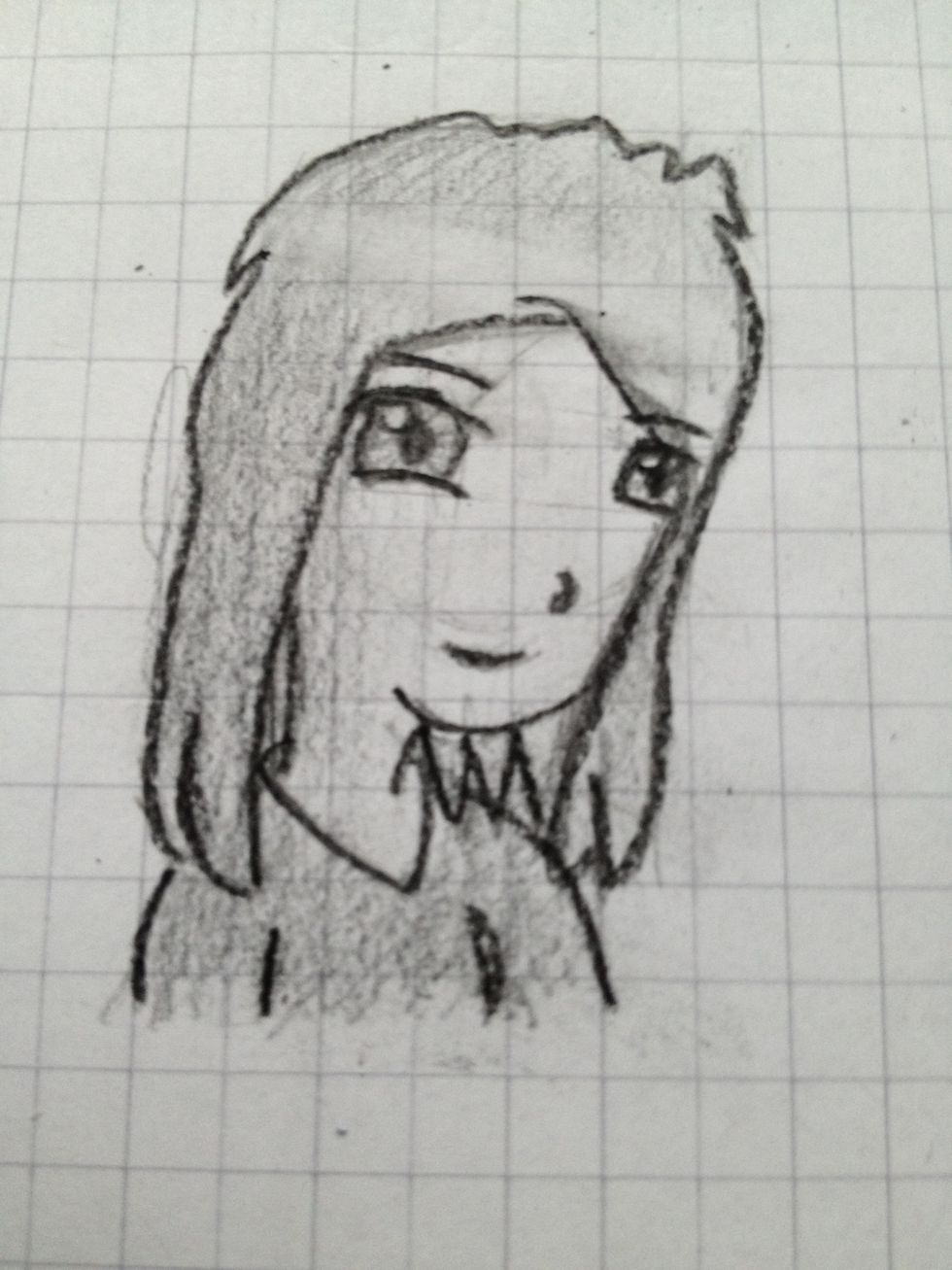 This is the finished face. I'm sorry for it but I had to draw it on my table without any "base" so it looks strange and the lines aren't straight.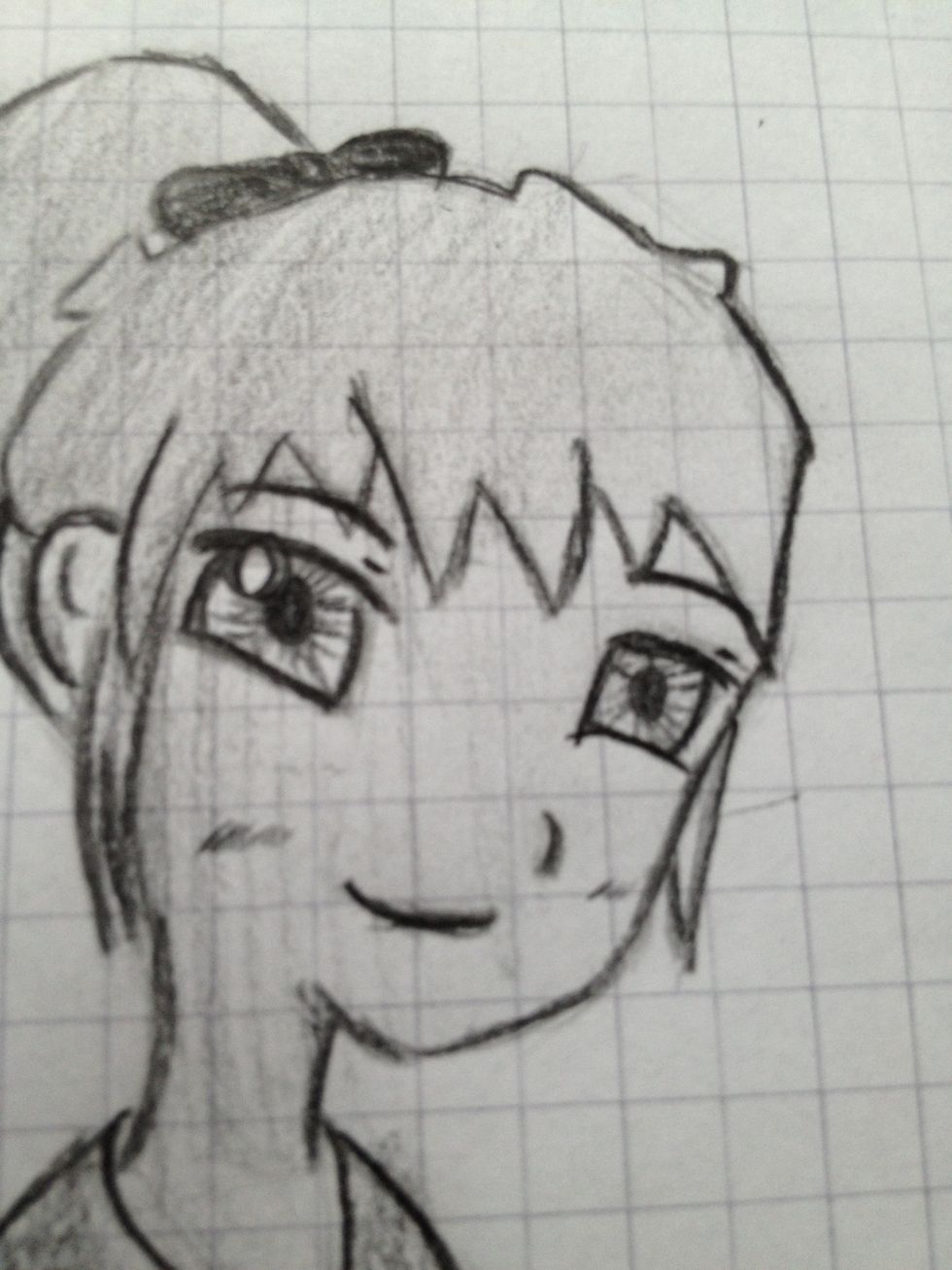 This is another hair style. There are many of these ... Argh! You can see it. There is not one line but many little ... Above the eyes. You know what I mean.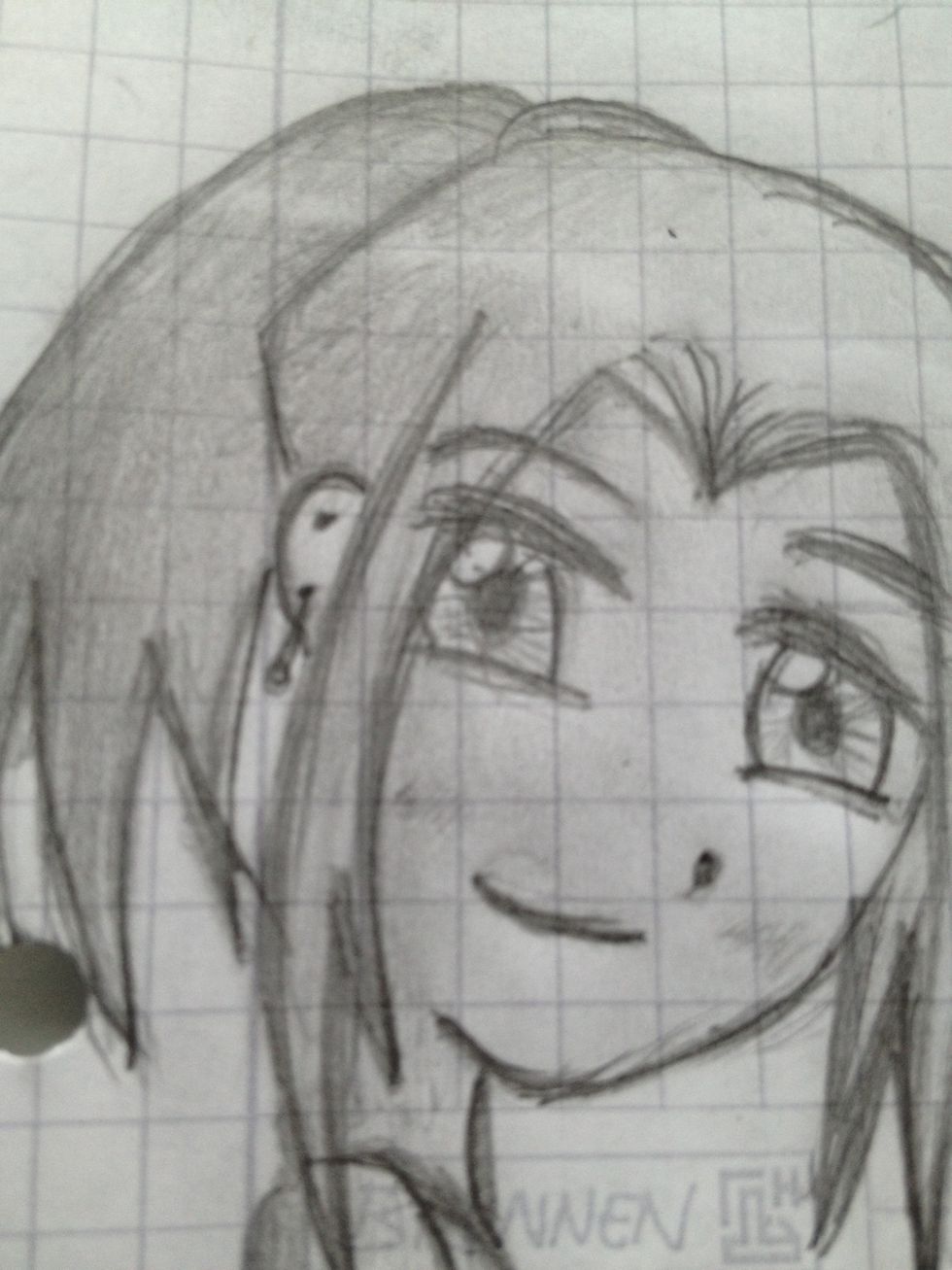 Another hair style. Just inspiration.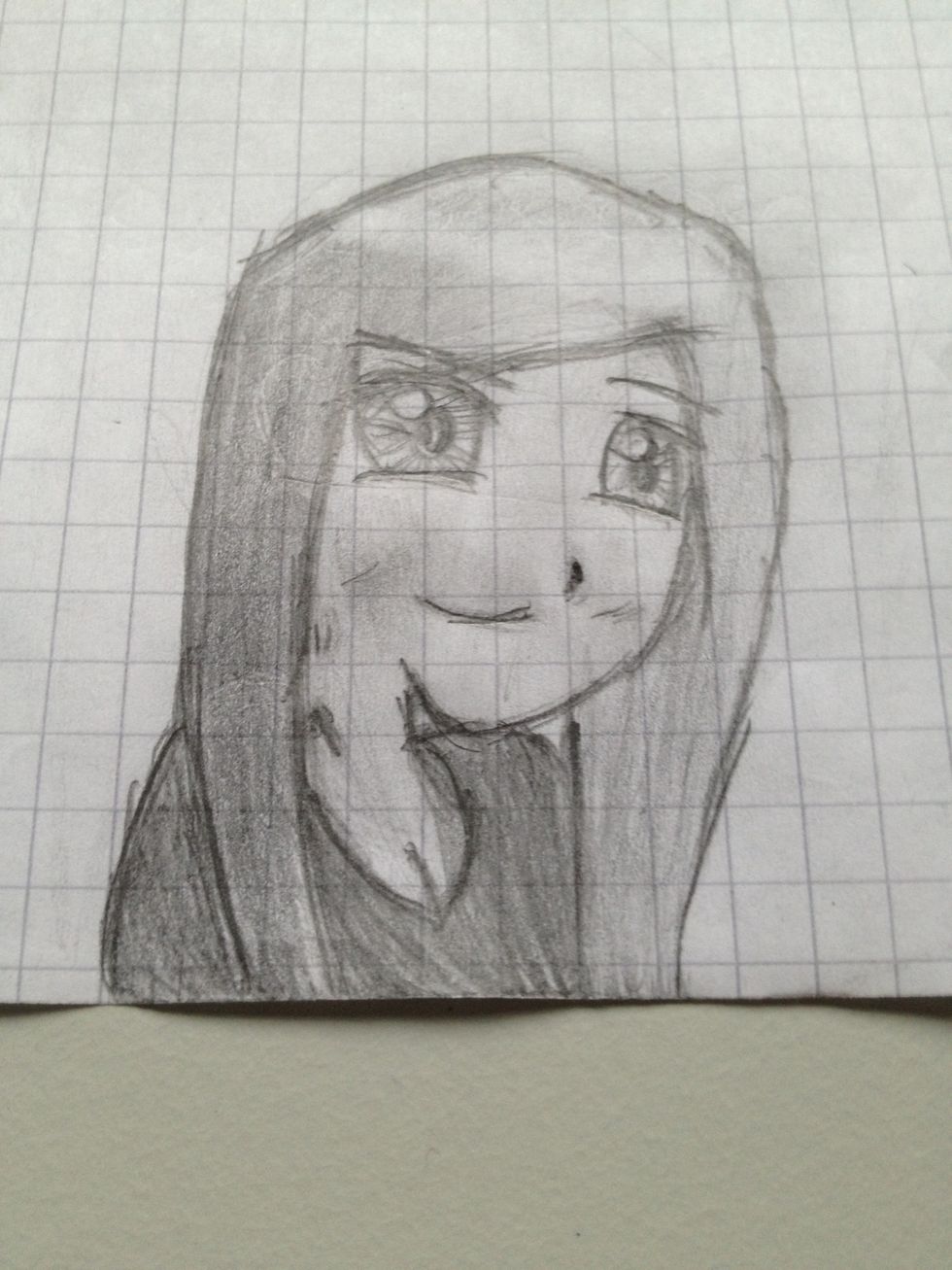 And these are my two quickly finished manga heads. Hope you liked it!
This is how you draw a manga head. Find your own style, practise and in no time you can draw this. It's not very difficult. Thank you and have fun!
Piece of squared paper
Thin pencil
Triangle
Fantasy
Kristian :)
I'm Kriss, 15, and like drawing mangas, making music on piano, guitar and trumpet and being creative. Check out my guides! :)