These r a few manga eyes I drew up, there is one normal eye to compare up on the left.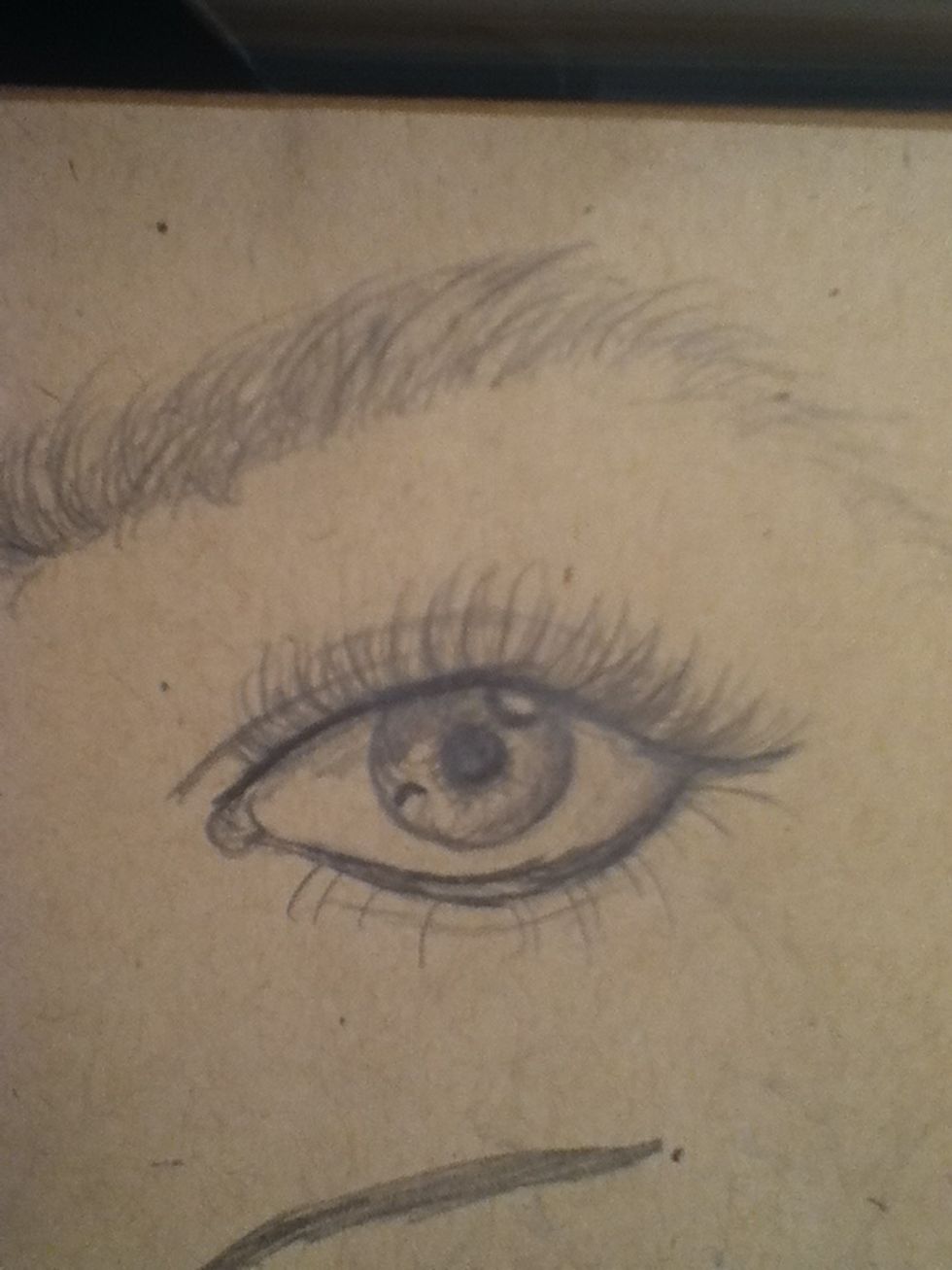 This is the eye from the picture just for a close-up...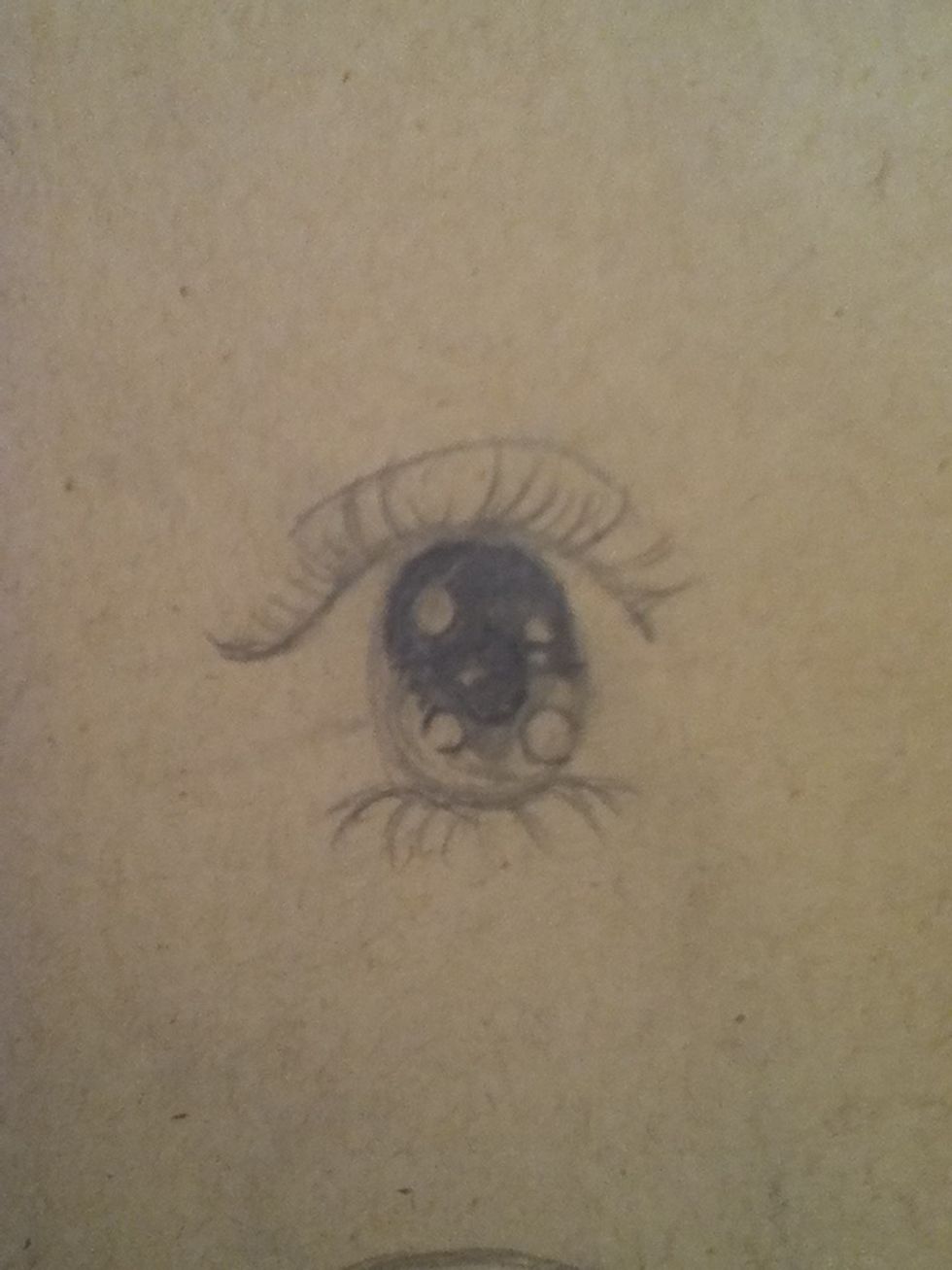 Here's an eye that is commonly used for little girls in anime.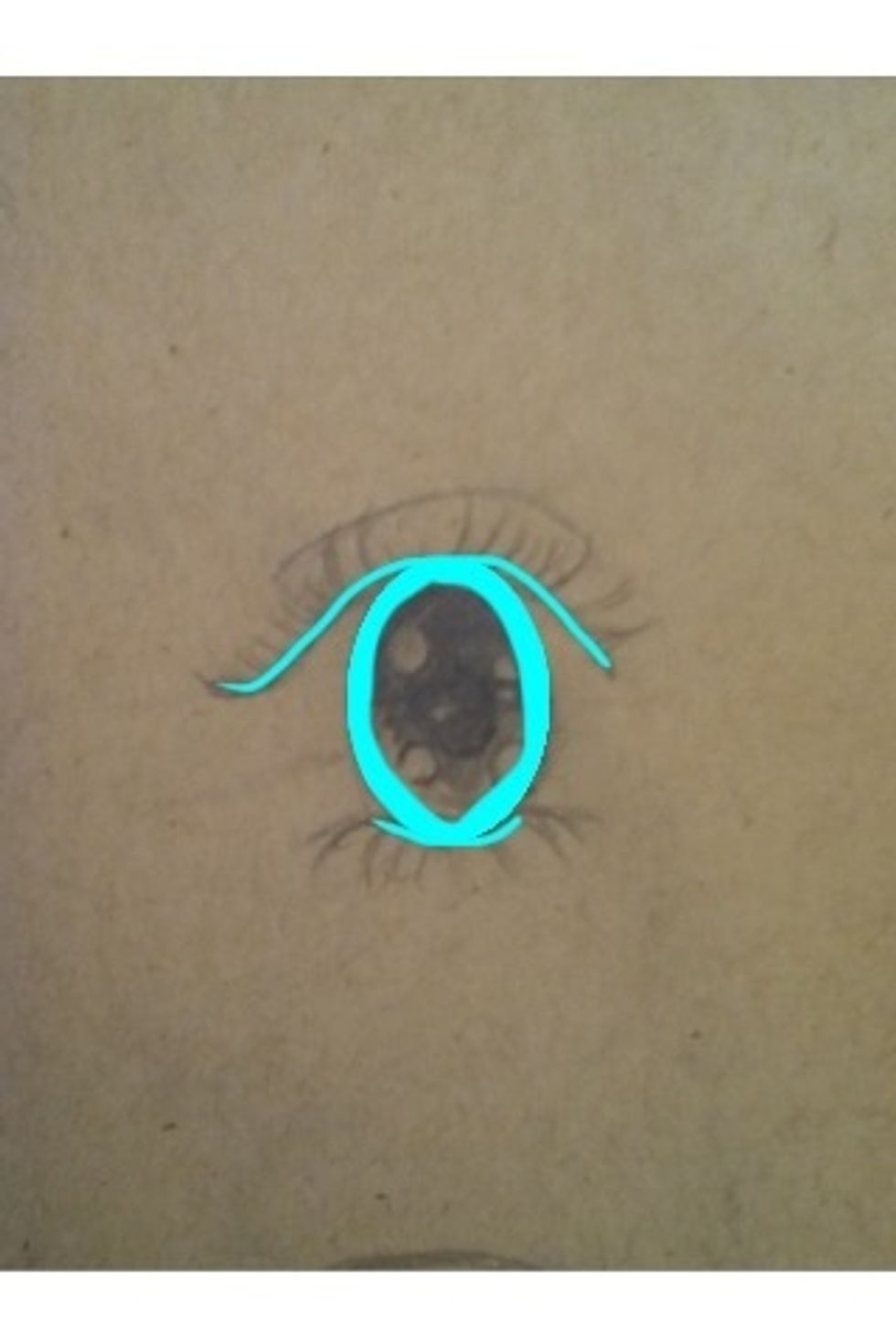 First make the outline...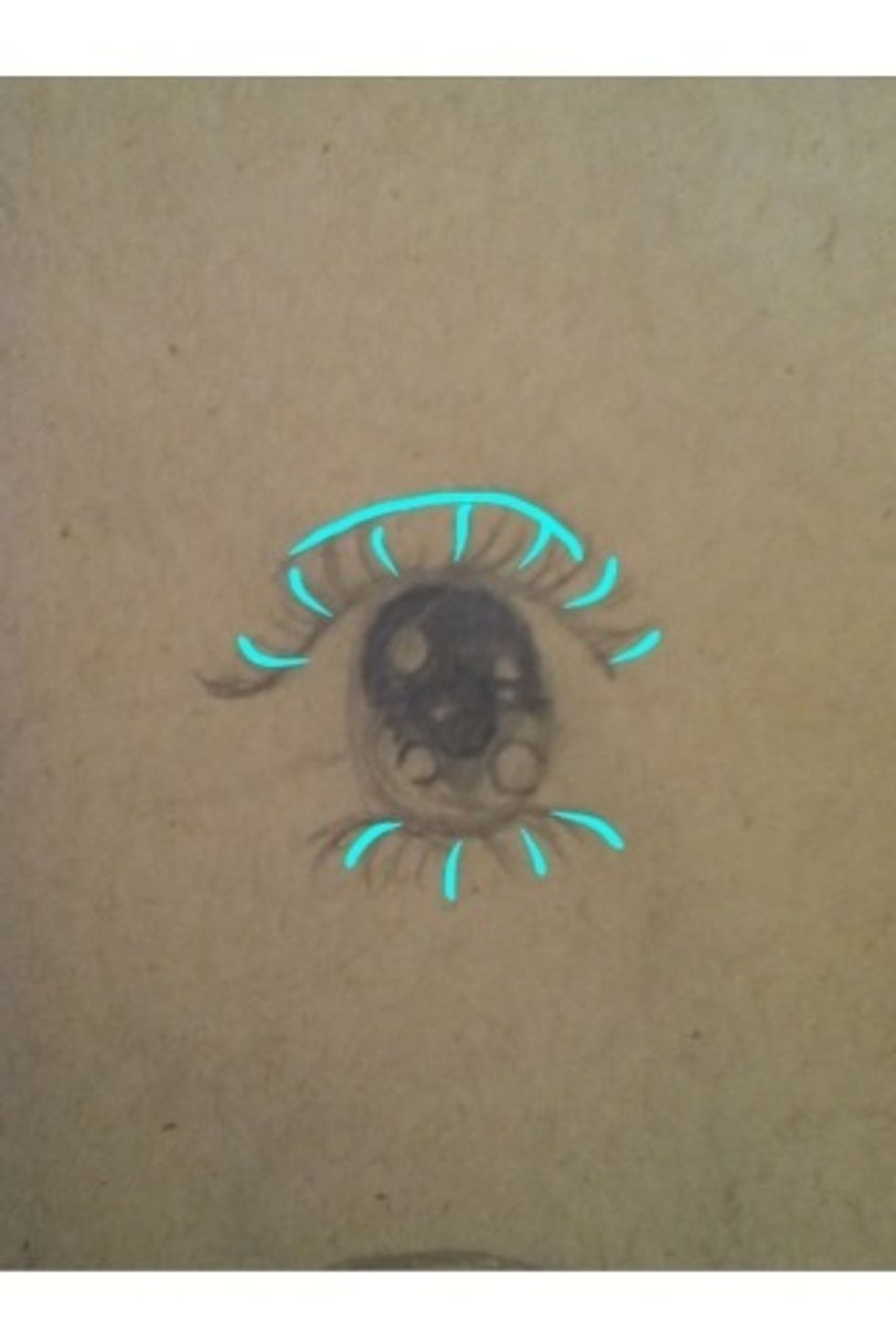 Then add the eyelashes, reference my guide on eyes for eyelashes. Also add the upper lid.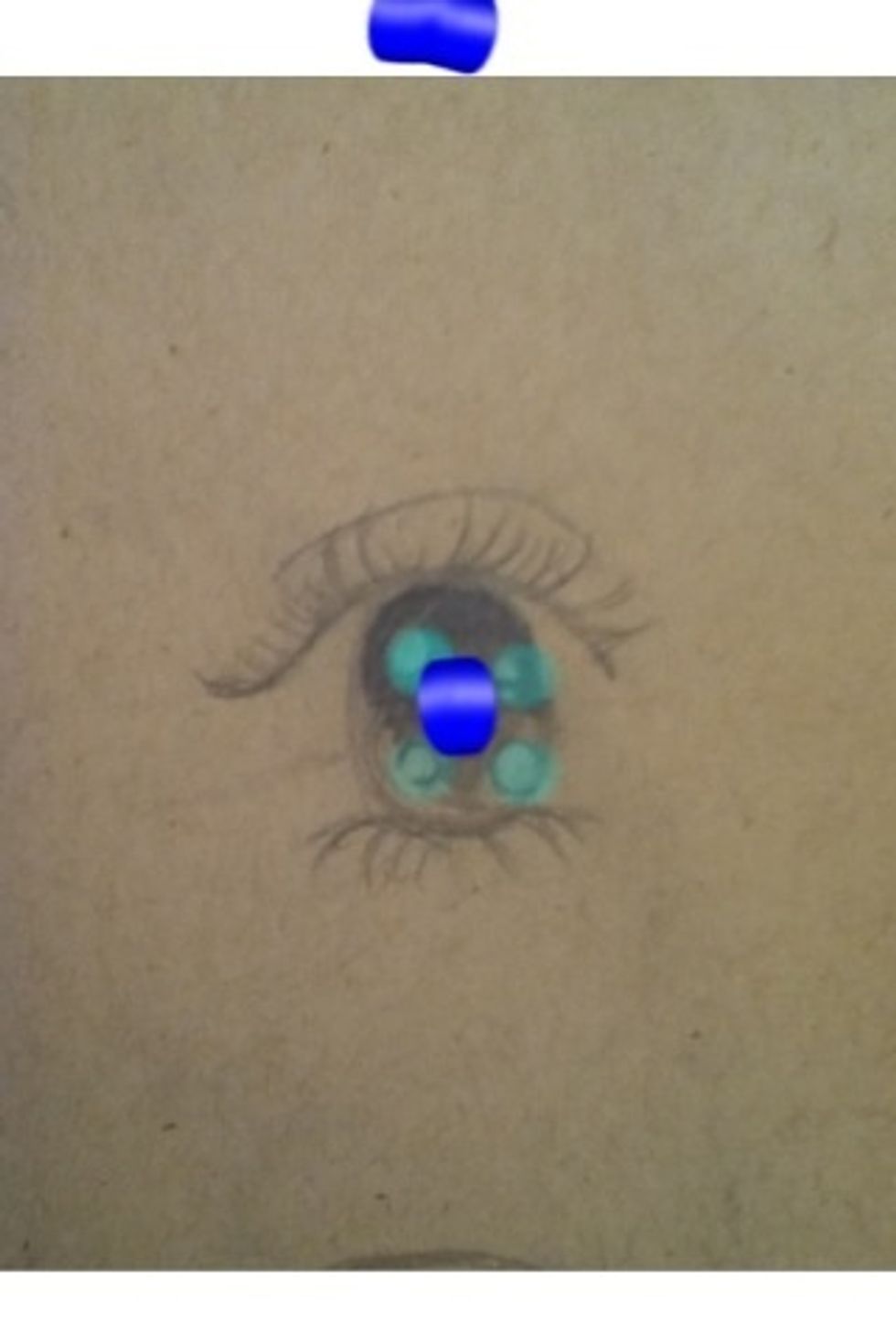 The dark blue shows the dark pupil and the light blue dots are highlights.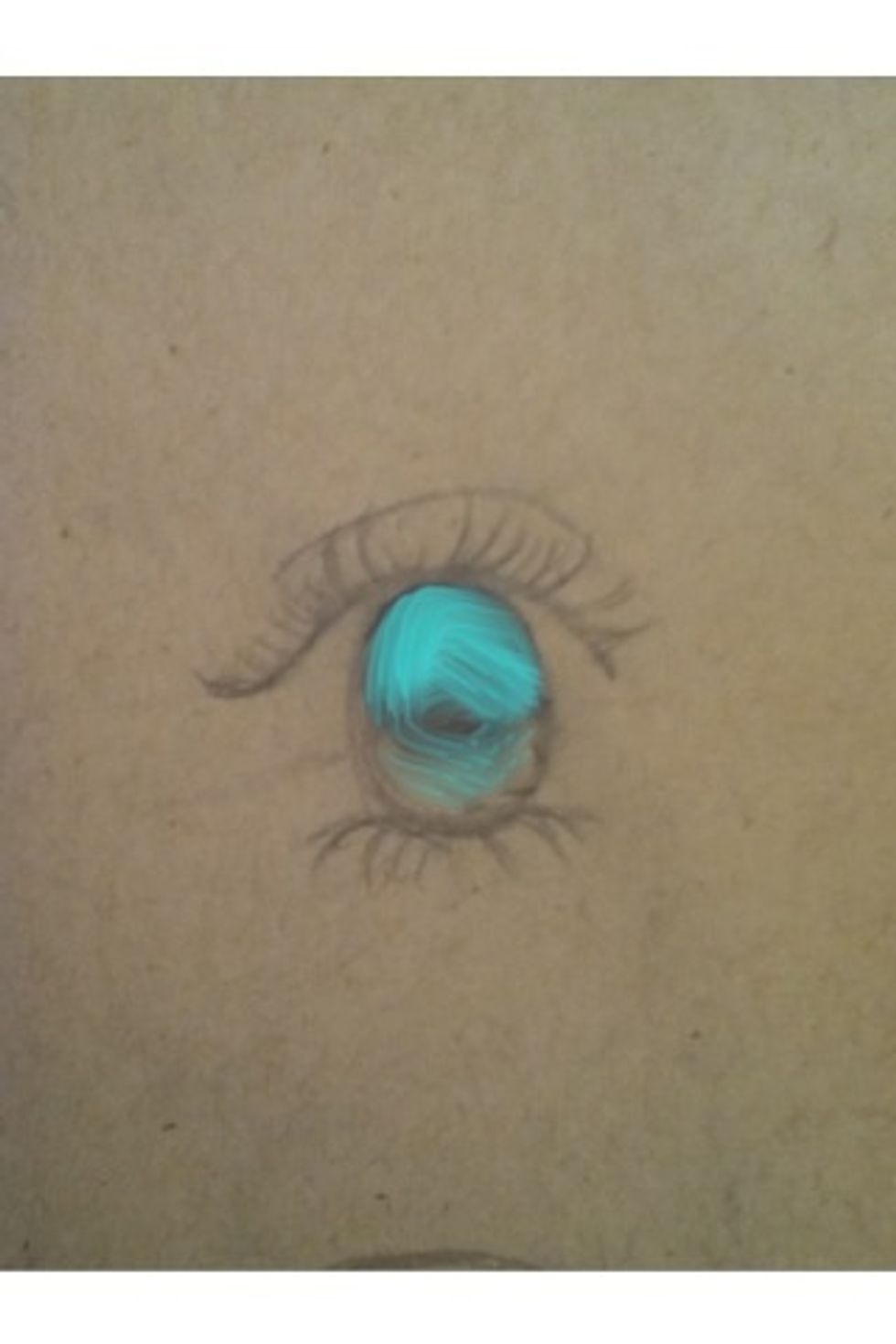 Now for this eye, I shaded darker on the top and was lighter towards the bottom. The brighter blue on the eye shows the darker area and the lighter is the lighter area :P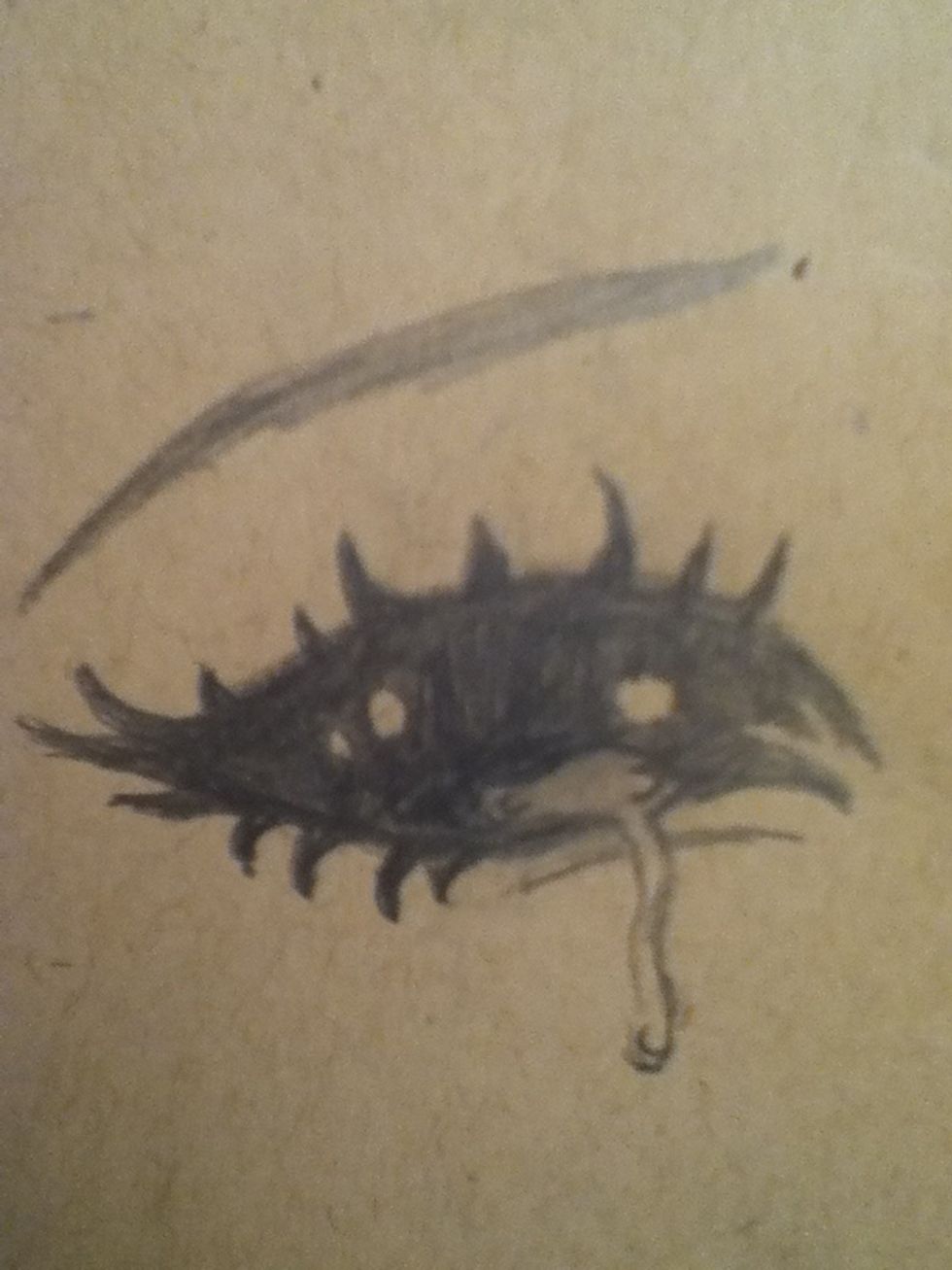 This is a crying eye that can be adapted to a man by leaving the eyelashes off of it.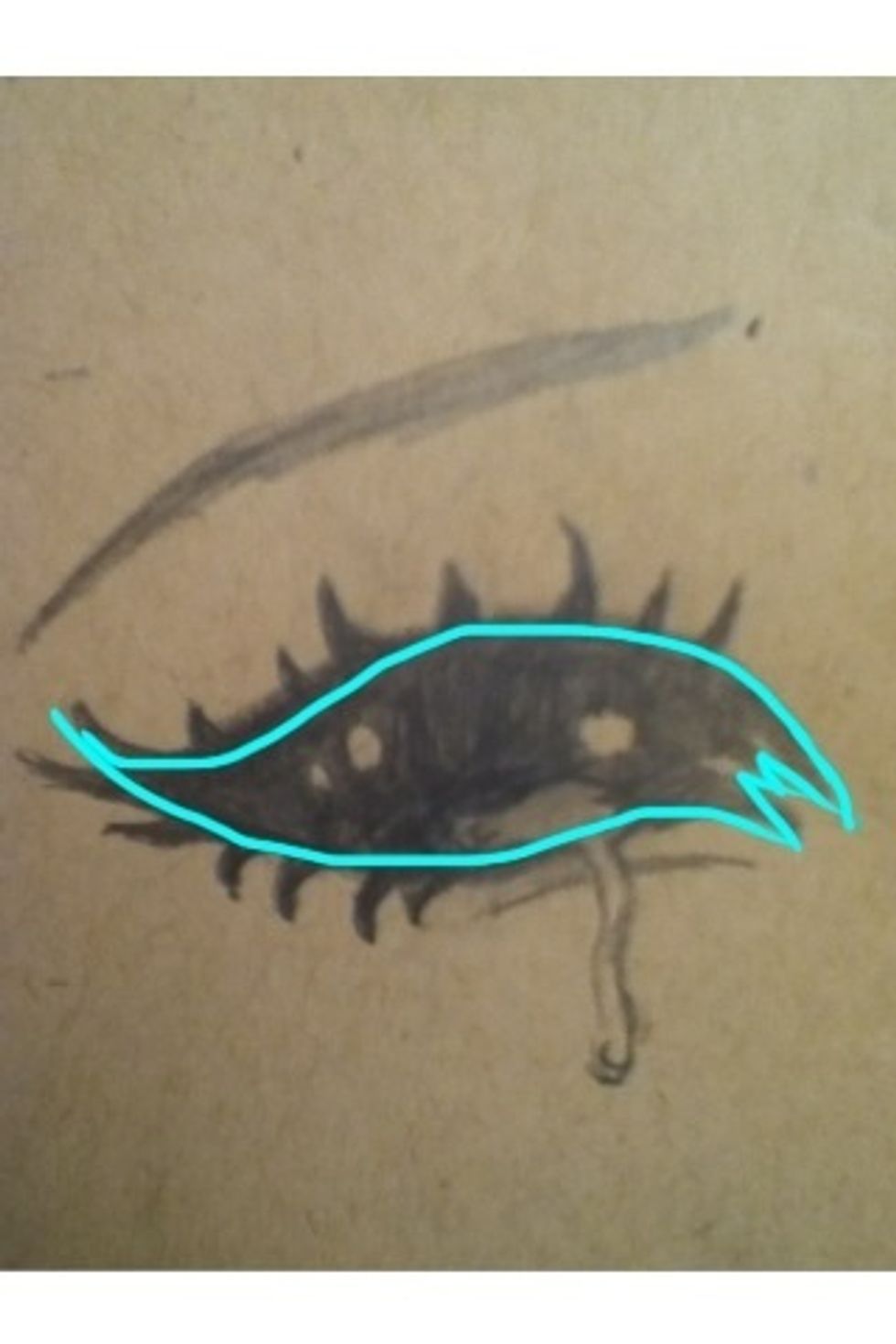 Now for the crying eye, start with the outline..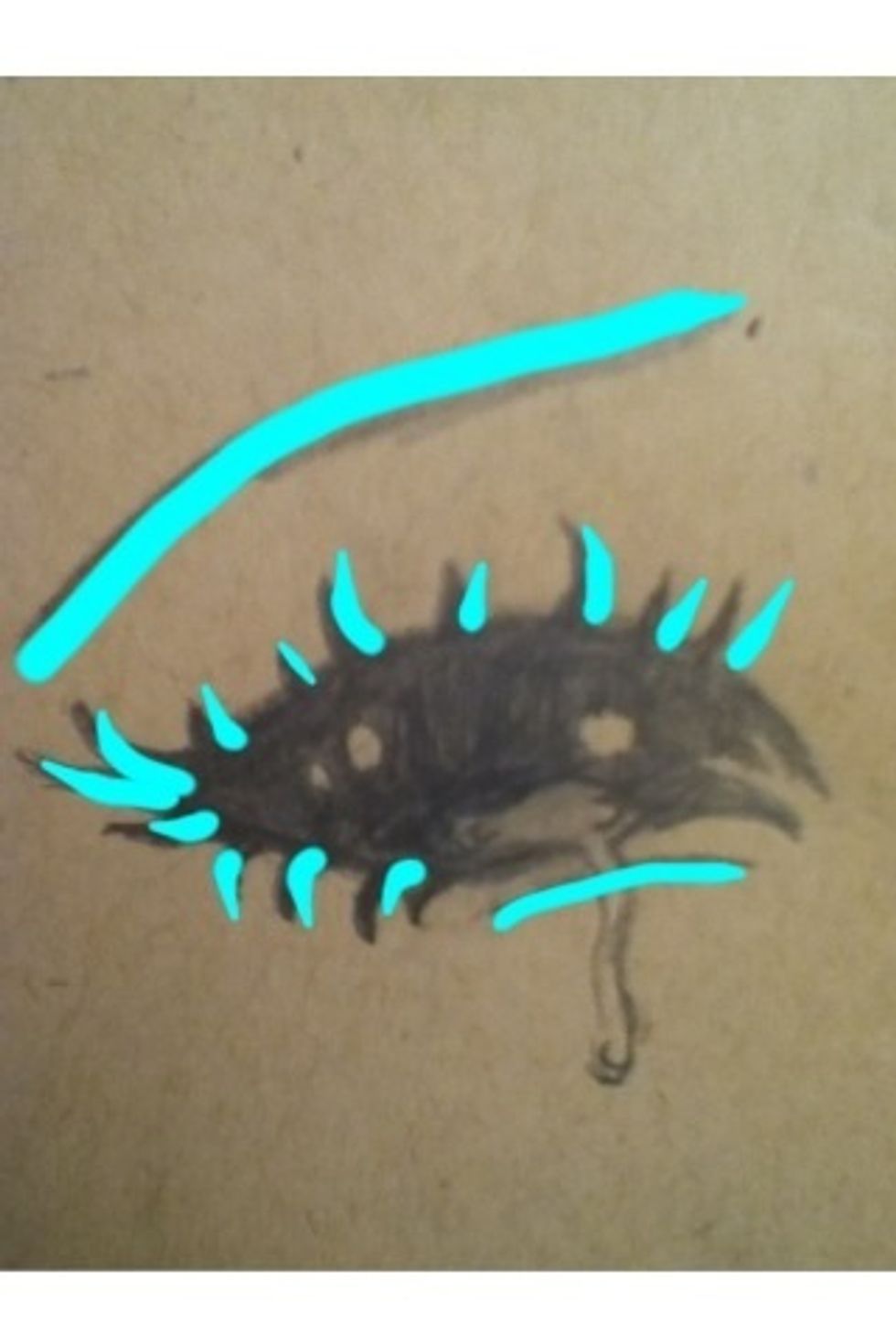 Next add the eyebrow, eyelashes, and lower lid crease.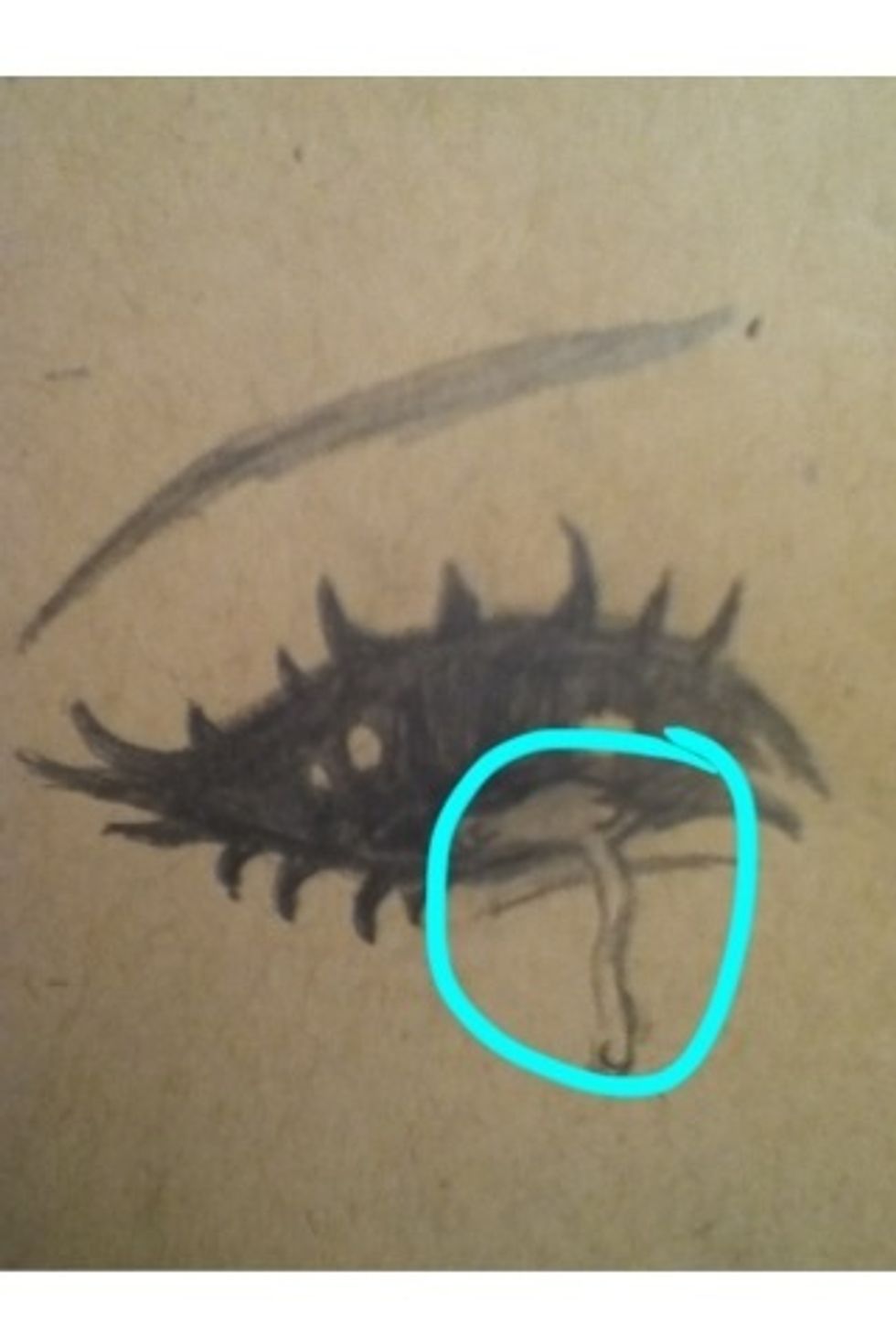 Add a tear coming from the eye...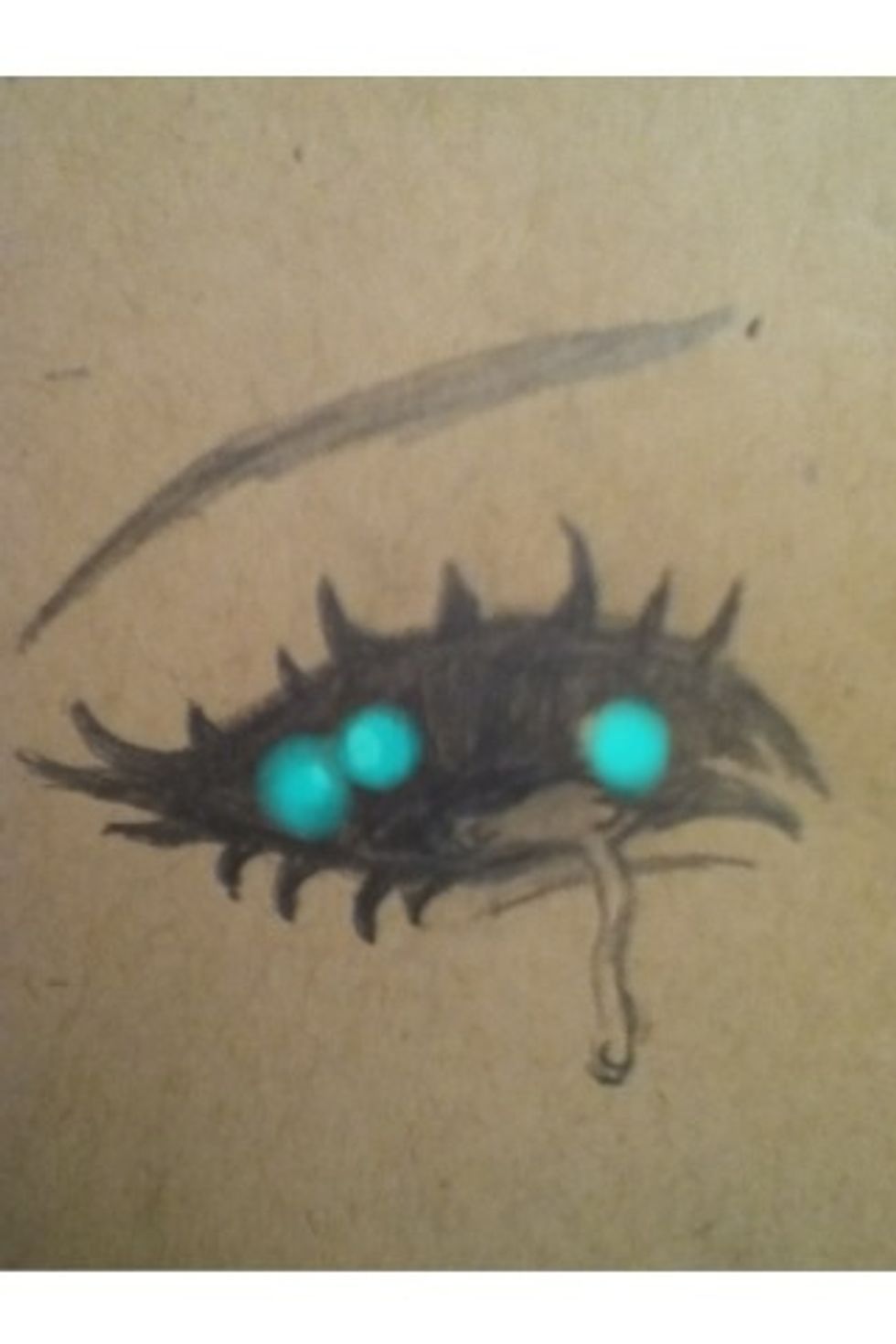 And shade, the blue spots are the highlights, keep those untouched and shade the entire eye in the same dark shade.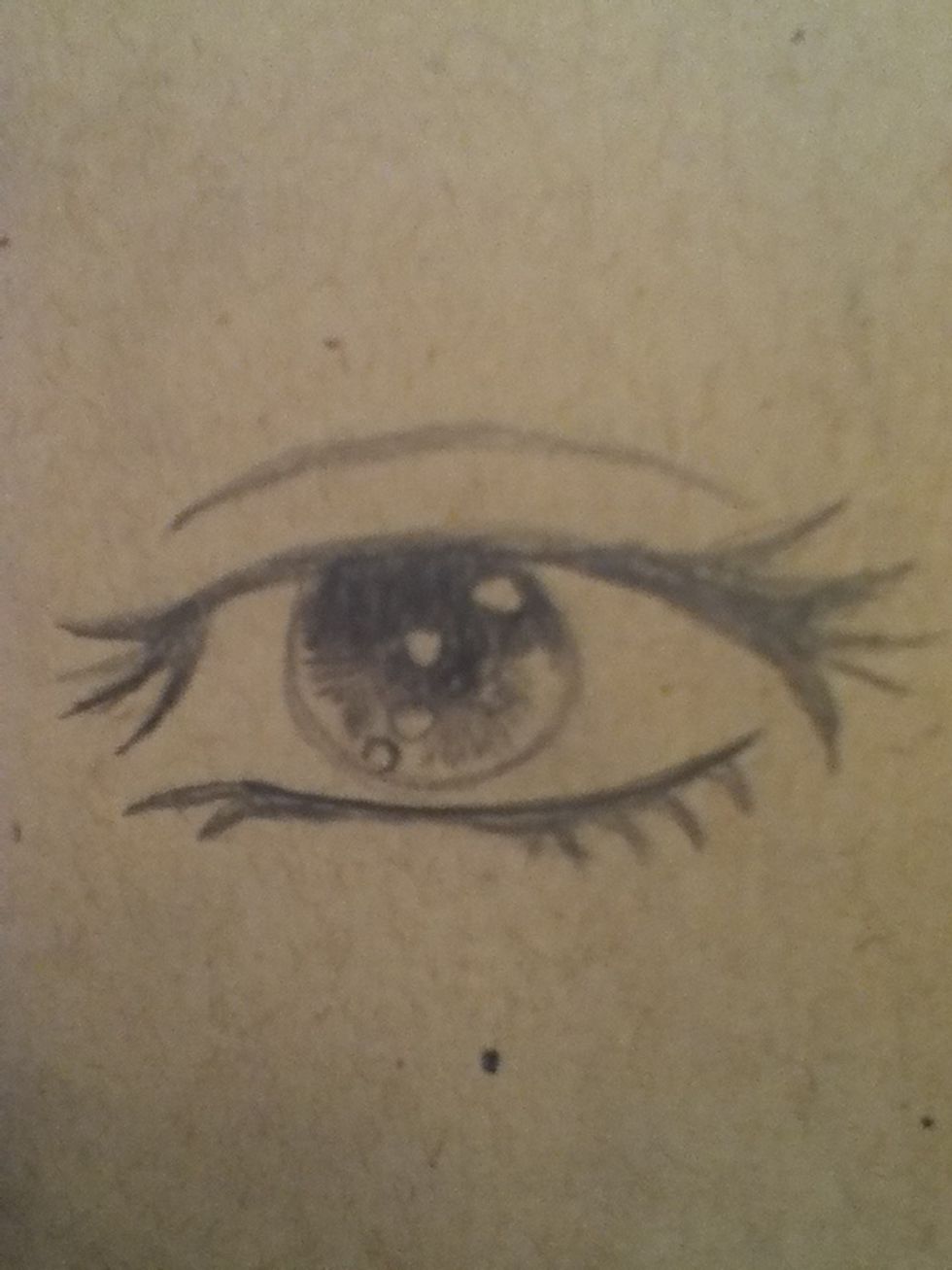 This eye can be adapted too to a man by erasing the eyelashes on the ends.
Outline the eye and add the eyebrow...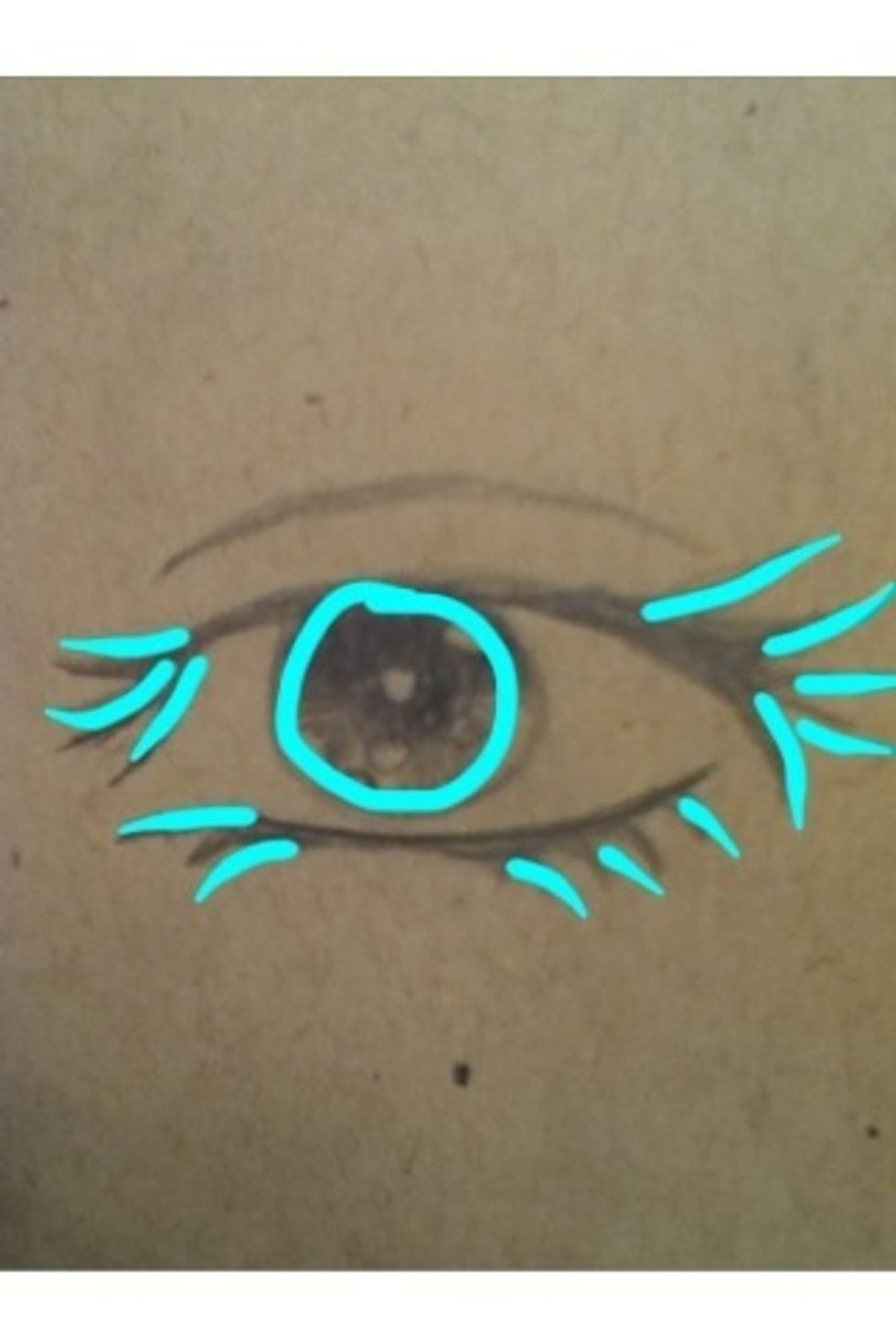 make the outline of the eyeball and add eyelashes...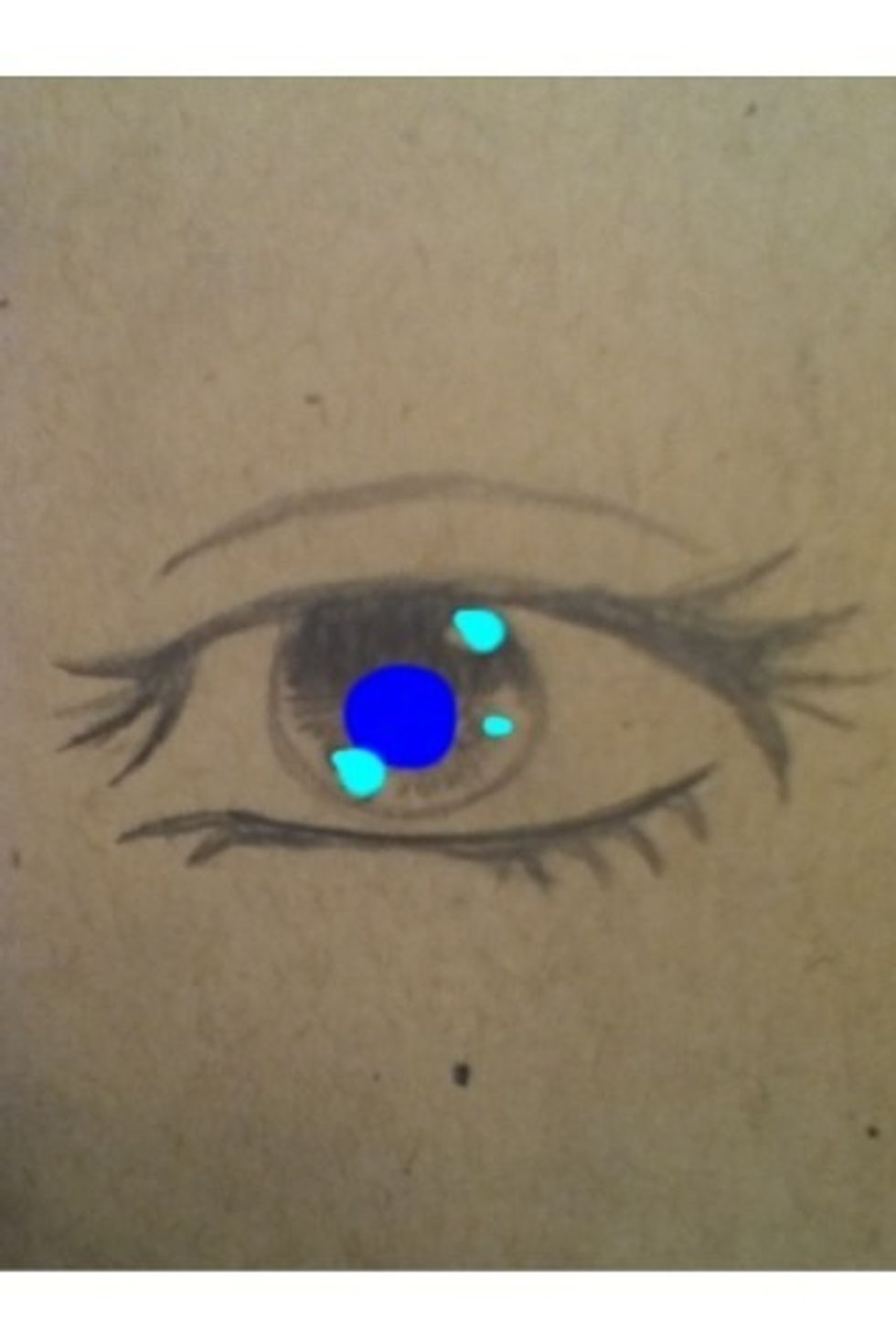 The dark blue is the pupil and the light blue is the highlight bubbles, then shade the eye like the first one, dark on top and decreases in intensity as you go down, light shade around the pupil.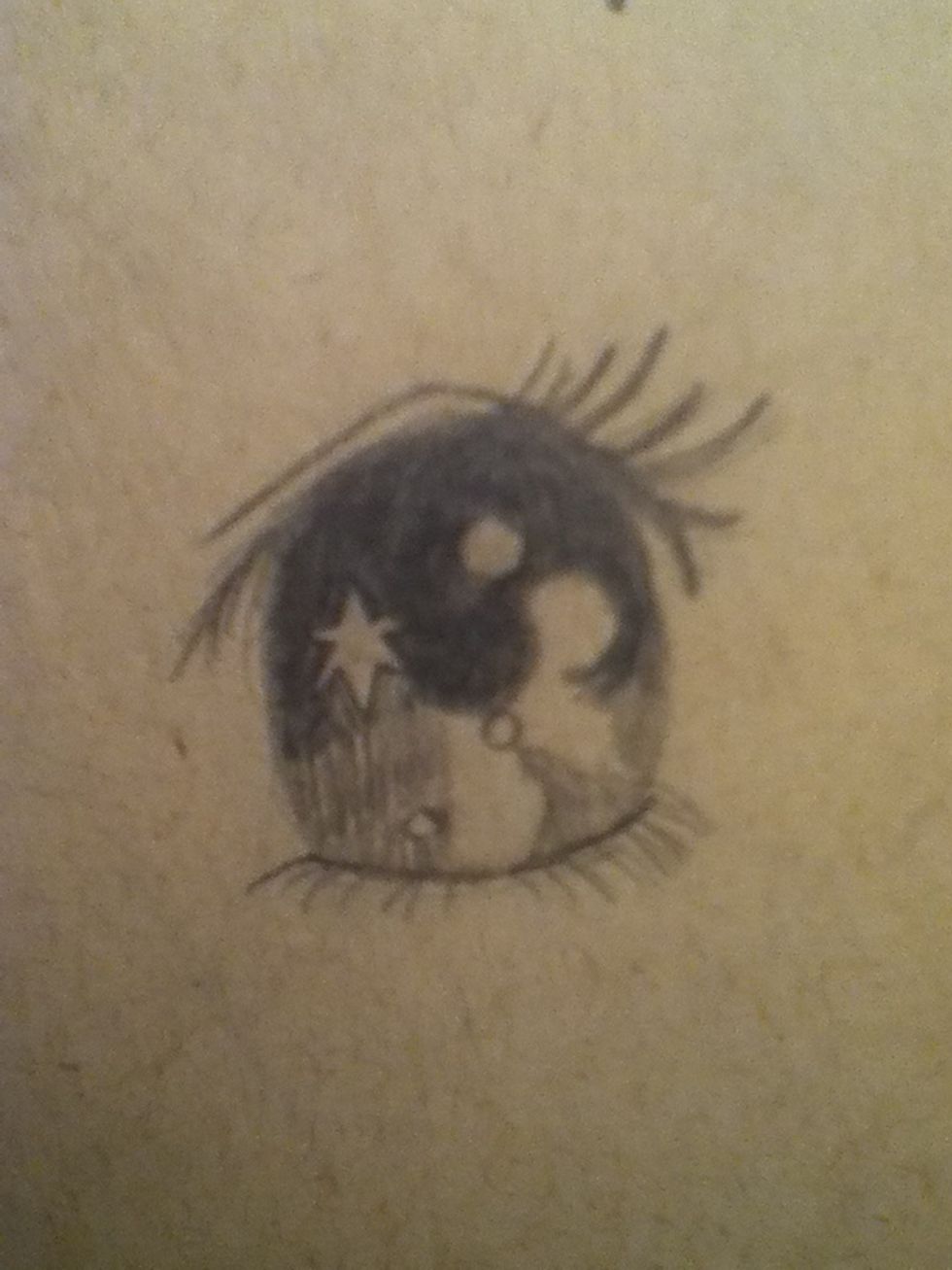 This eye is a cute one for girls mostly.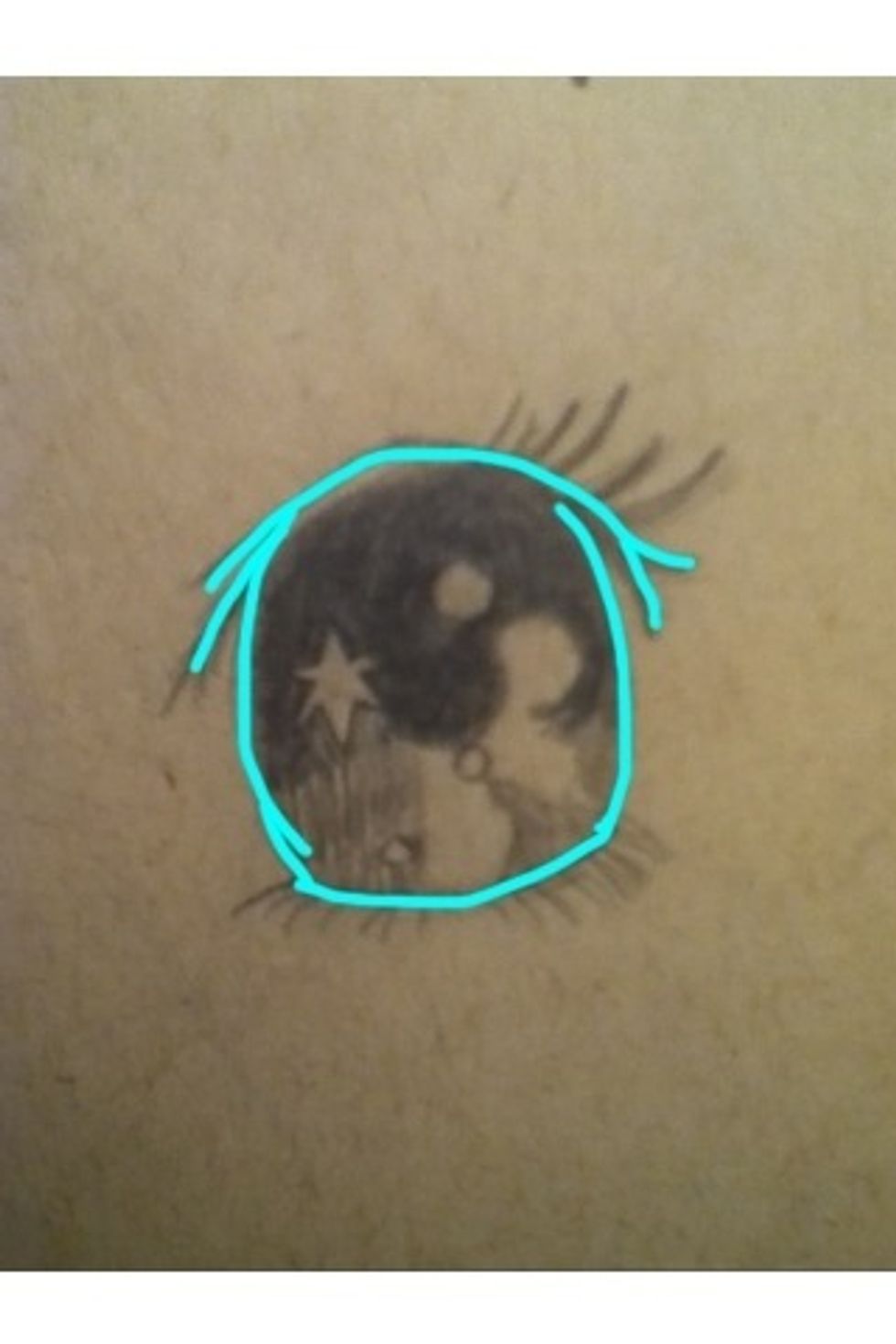 First do the outline, arch the top lid a little more than I drew...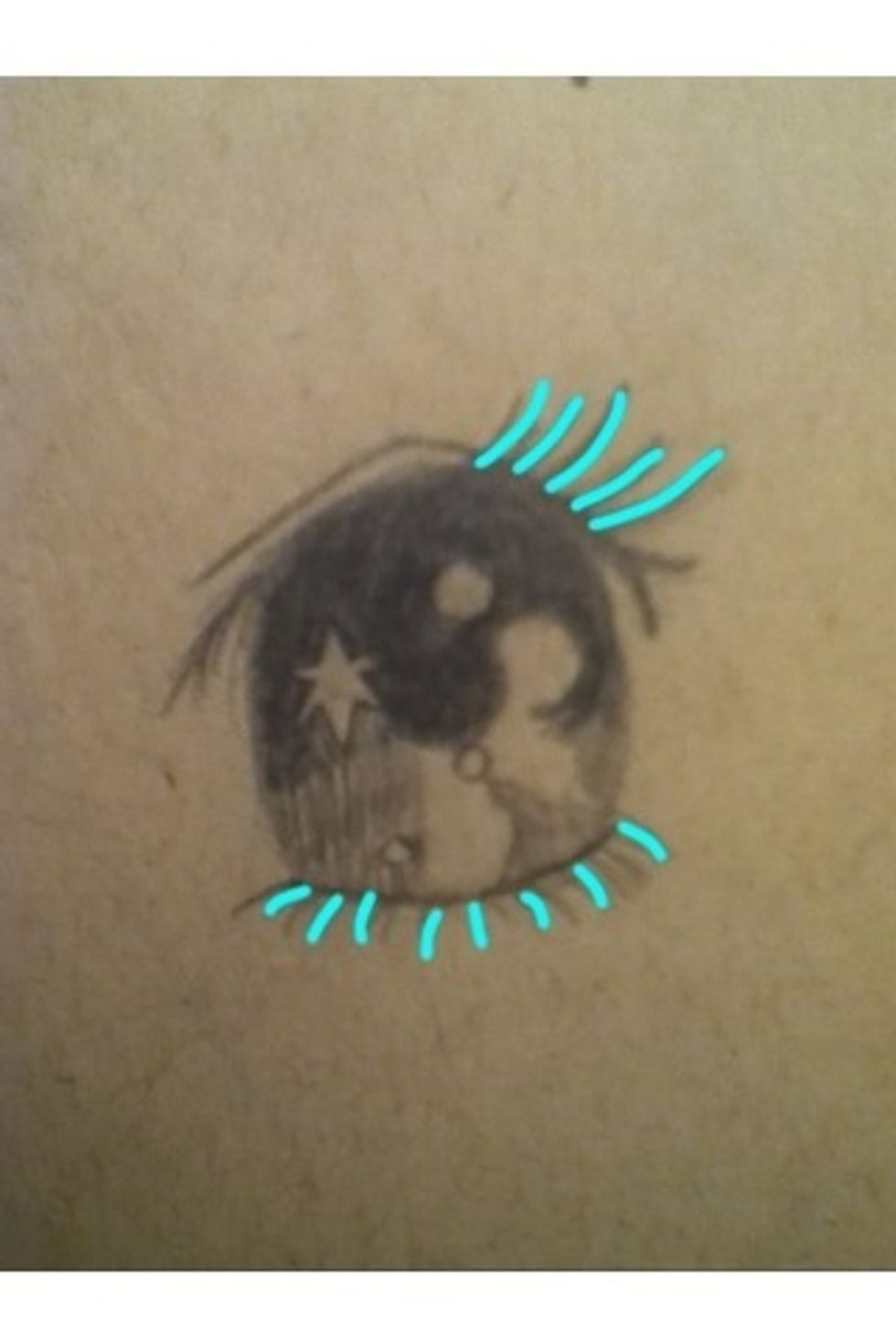 Then add eyelashes, a lot on the bottom and a few on the top right.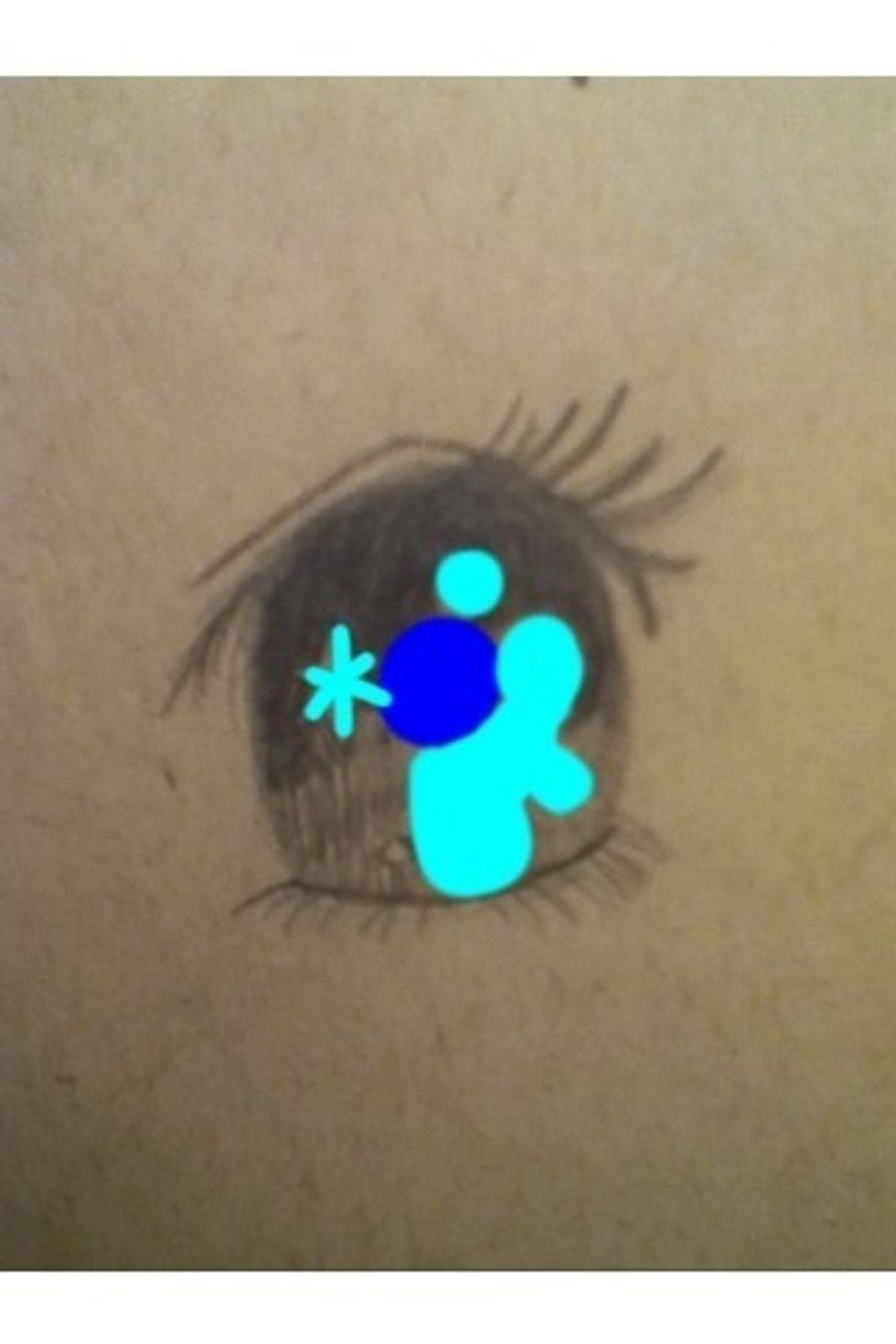 The dark blue is the pupil and light is the highlight. Shade from dark in top to semi-dark on bottom.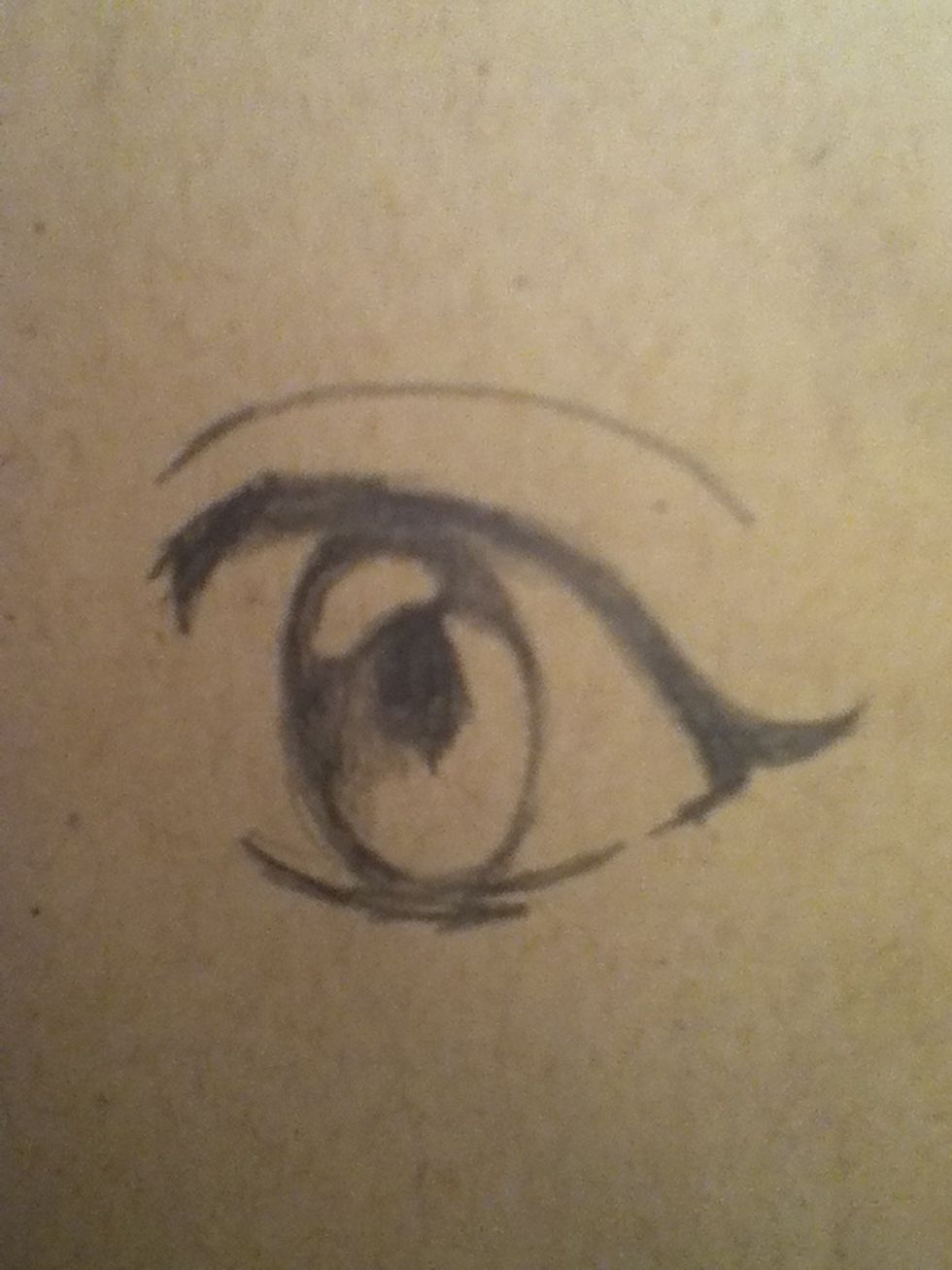 Standard manga eye, lose the curve in back for a more masculine touch..,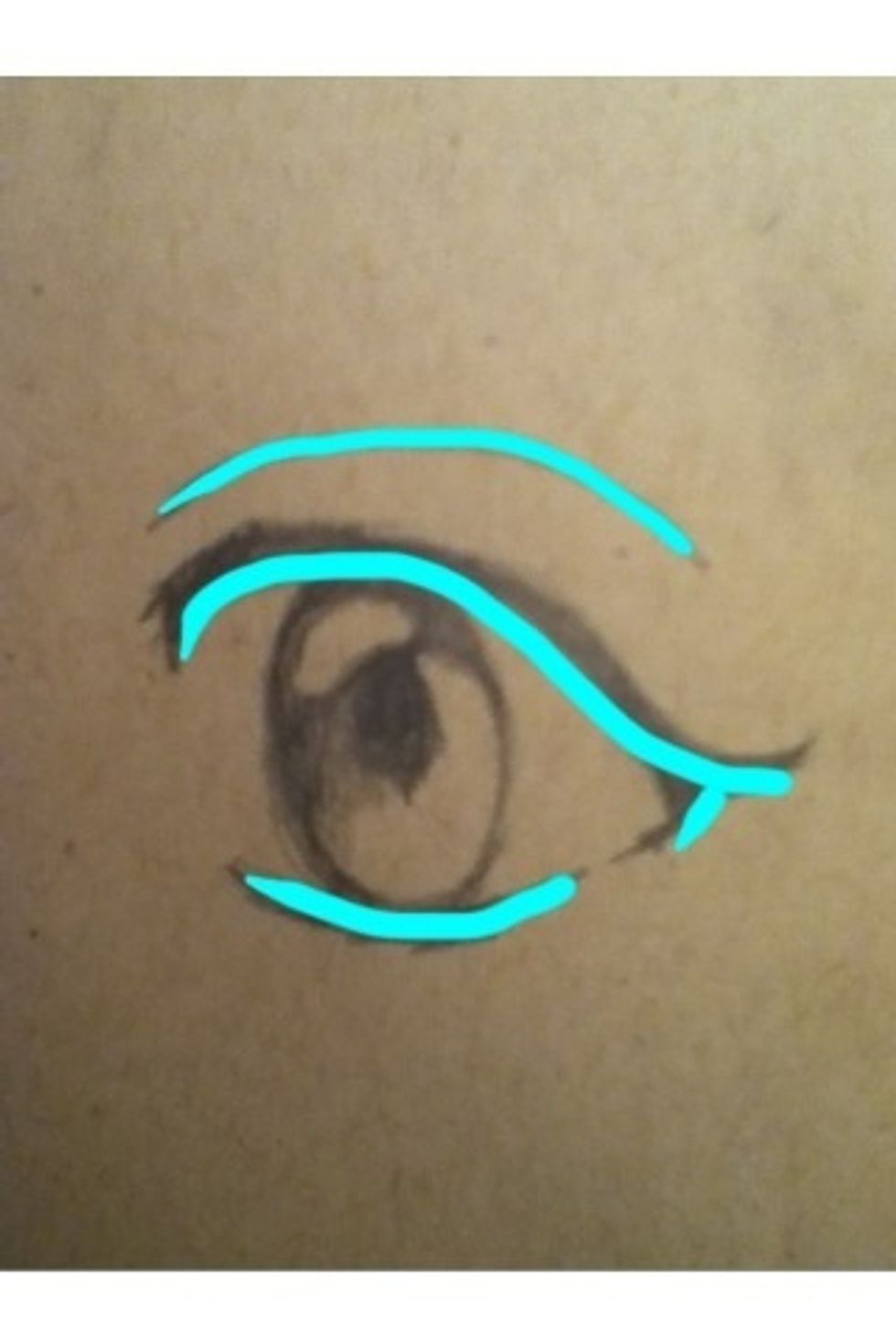 Outline the main frame, the bottom thins out then gets thick again as it attaches to the corner of the eye.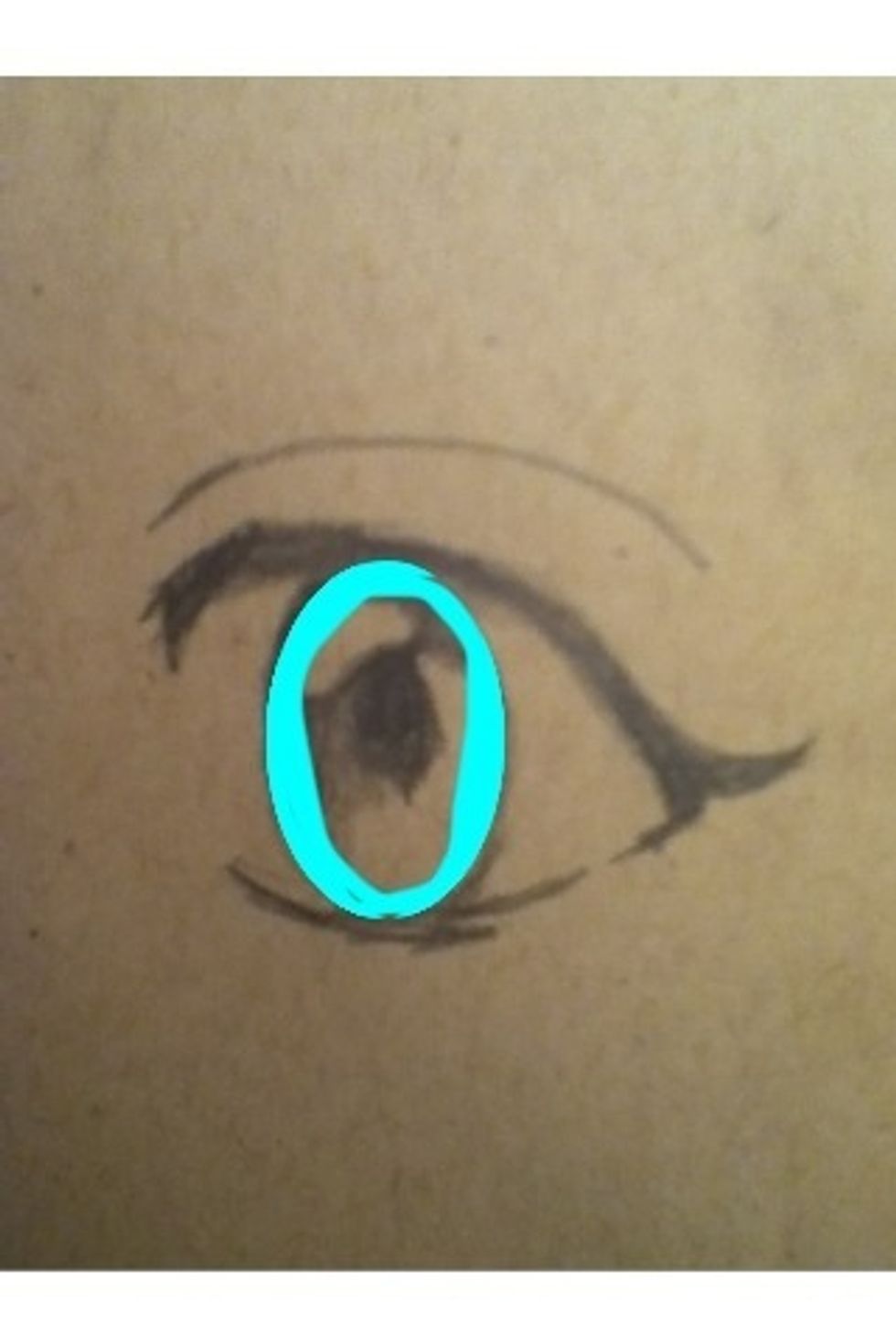 Draw the eyeball...
Dark blue - pupil, light blue - highlight, white line - point where the shading ends in the eye.
I used the fourth eye in this drawing I did, first anime, pretty good if I do say so myself :P
Thank you!! If you have any suggestions let me know and check out my 22 other drawing guides!!!! Please comment!!!!
The creator of this guide has not included tools
Allie Bauer
Omg, Over 1k followers!! Please follow/comment!! I am an artist, singer, dancer, actor who specializes in ceramics and pencil drawings.