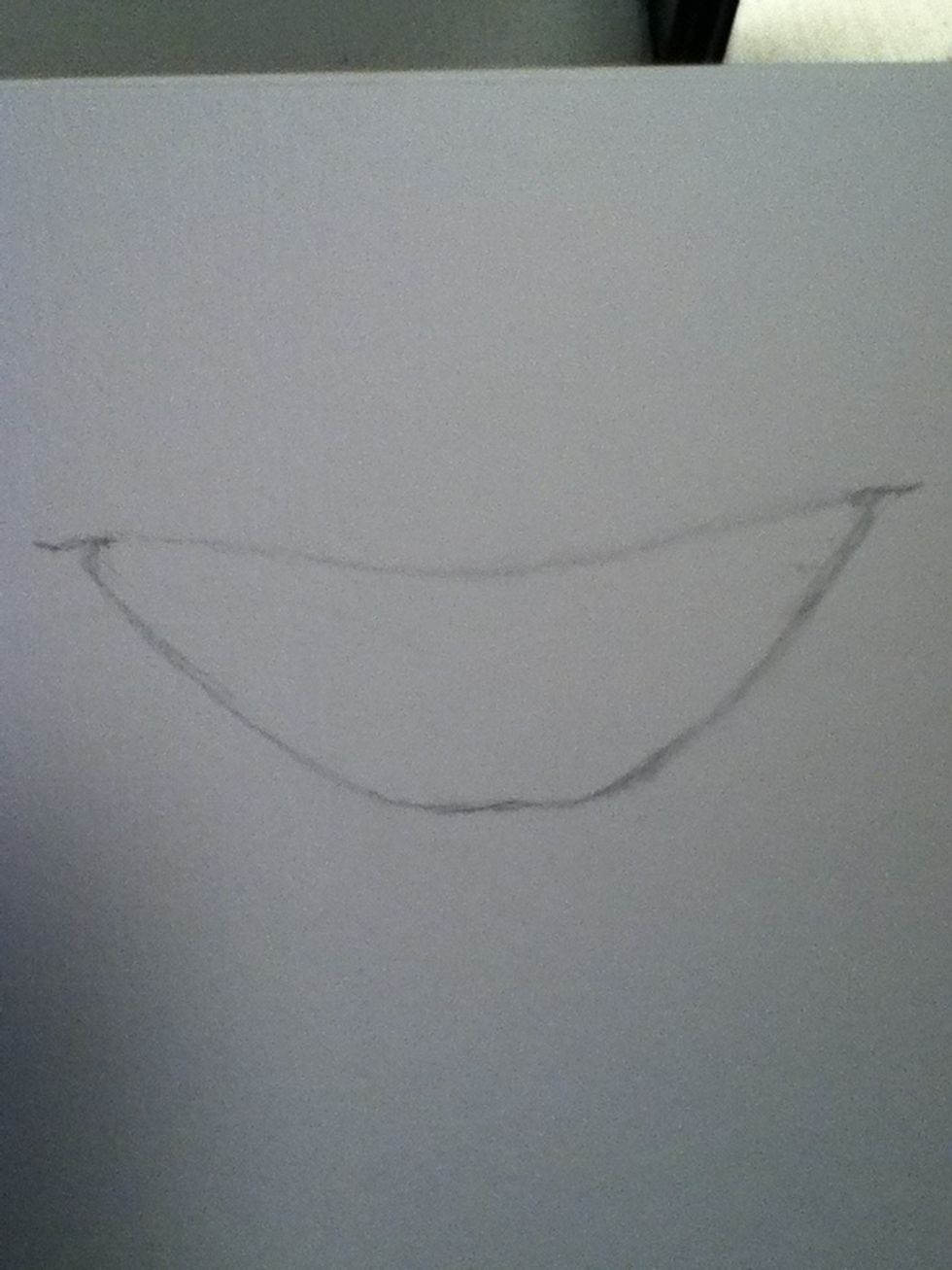 Start with the basic inner lines, the lips lines will go around these lines and the teeth will go under these lines.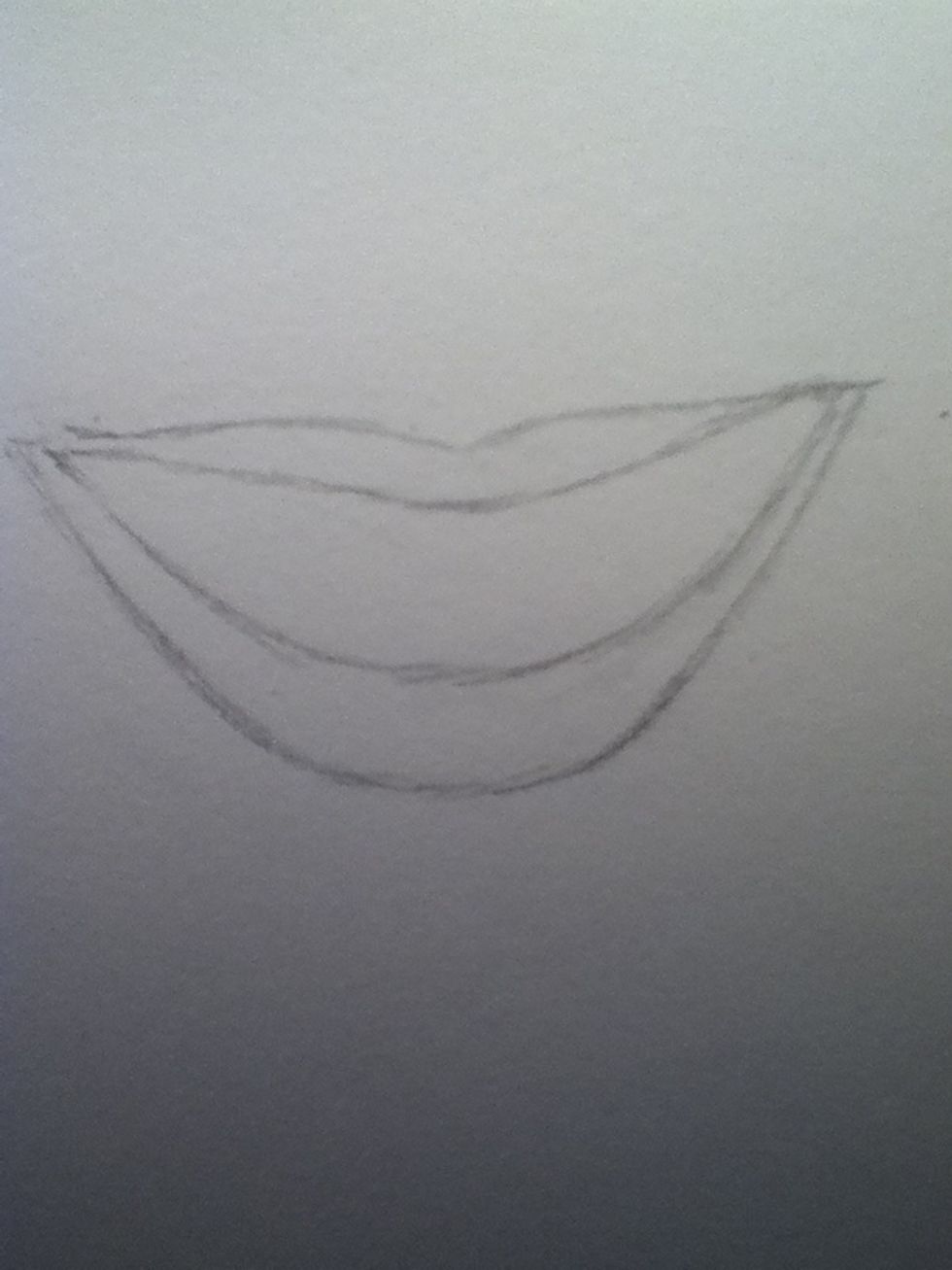 Now add the lips, for men they would be thinner or maybe thicker depending. These lips are smiling :D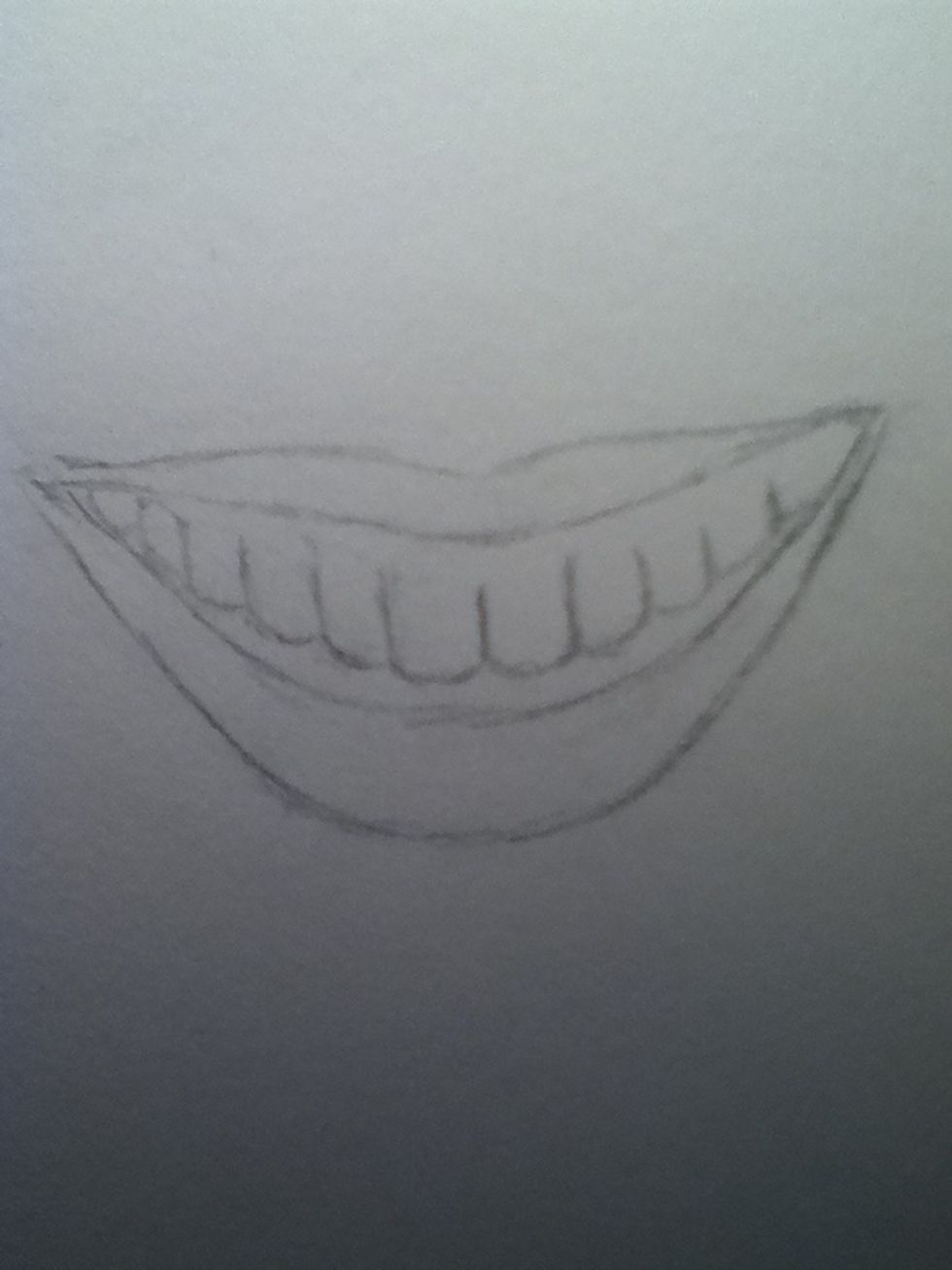 Now add teeth, in order to do that, make triangular shapes without 2 sides connected. The only teeth with 3 full sides are the two front teeth. The big mistake people make us to make the lines connec
ted too dark. These create a fake look. You could make the teeth only connect at the bottom and make a very light line in between them. To make them real. Don't make the lines dark at all. The shading
around will do the work of defining the teeth's shape. So don't make the lines dark :).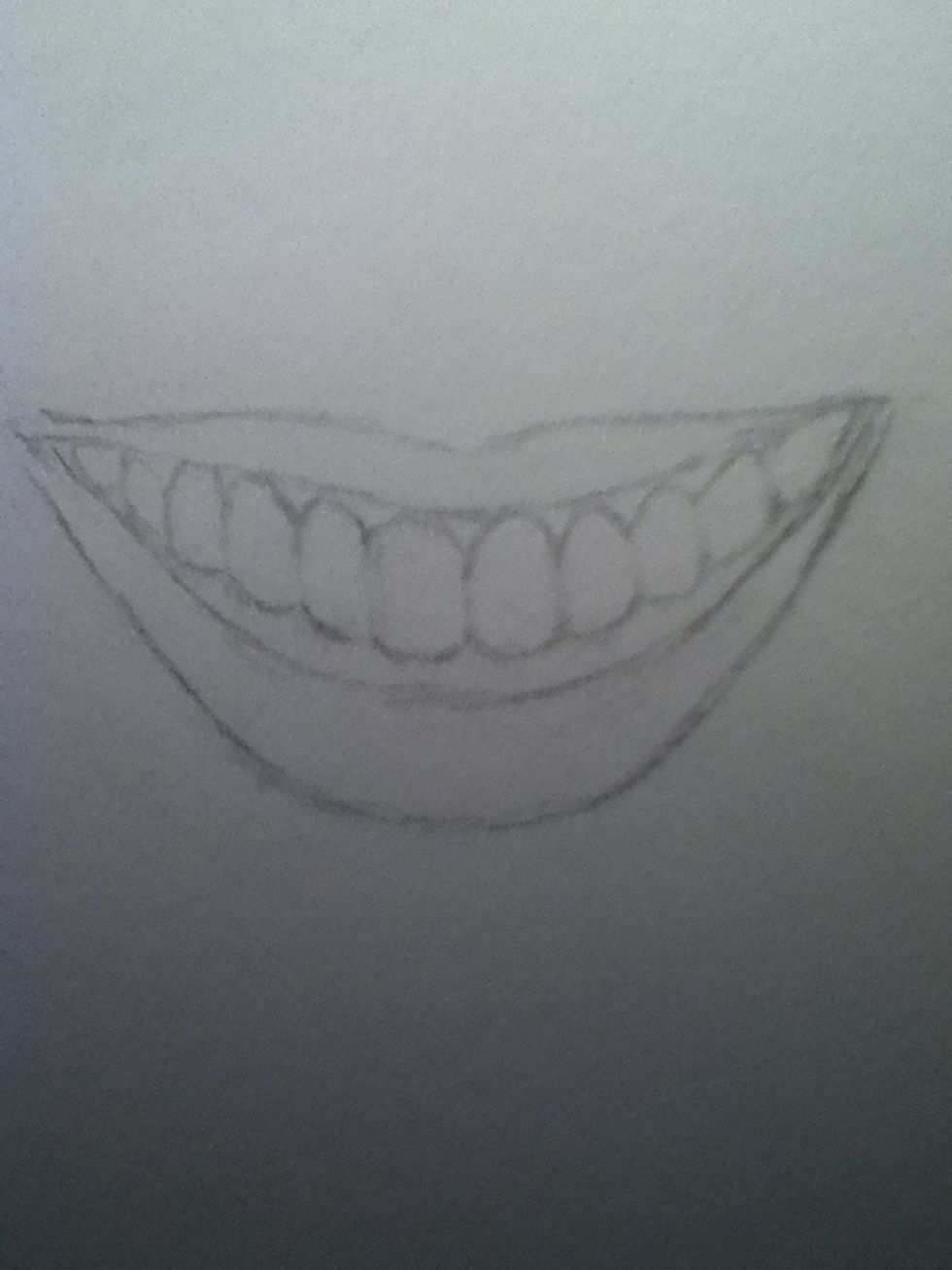 Now the gums. Makes connected arches all over the teeth. The back teeth's gums touch the lips and gums are hidden under the lips.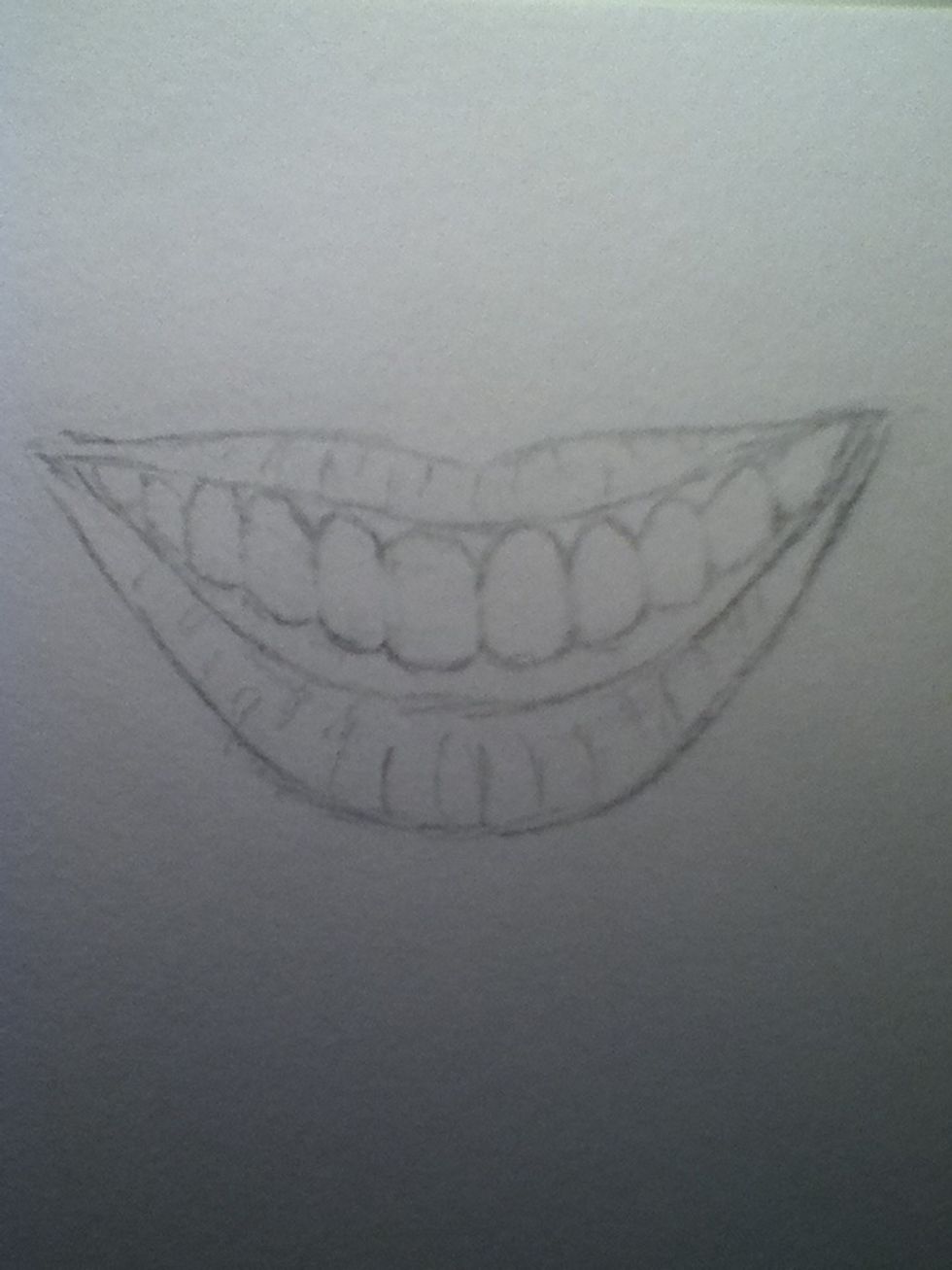 Now add the lip lines that go all over the lips ( shading will come next, these can be medium light with an H pencil so they show through shading.)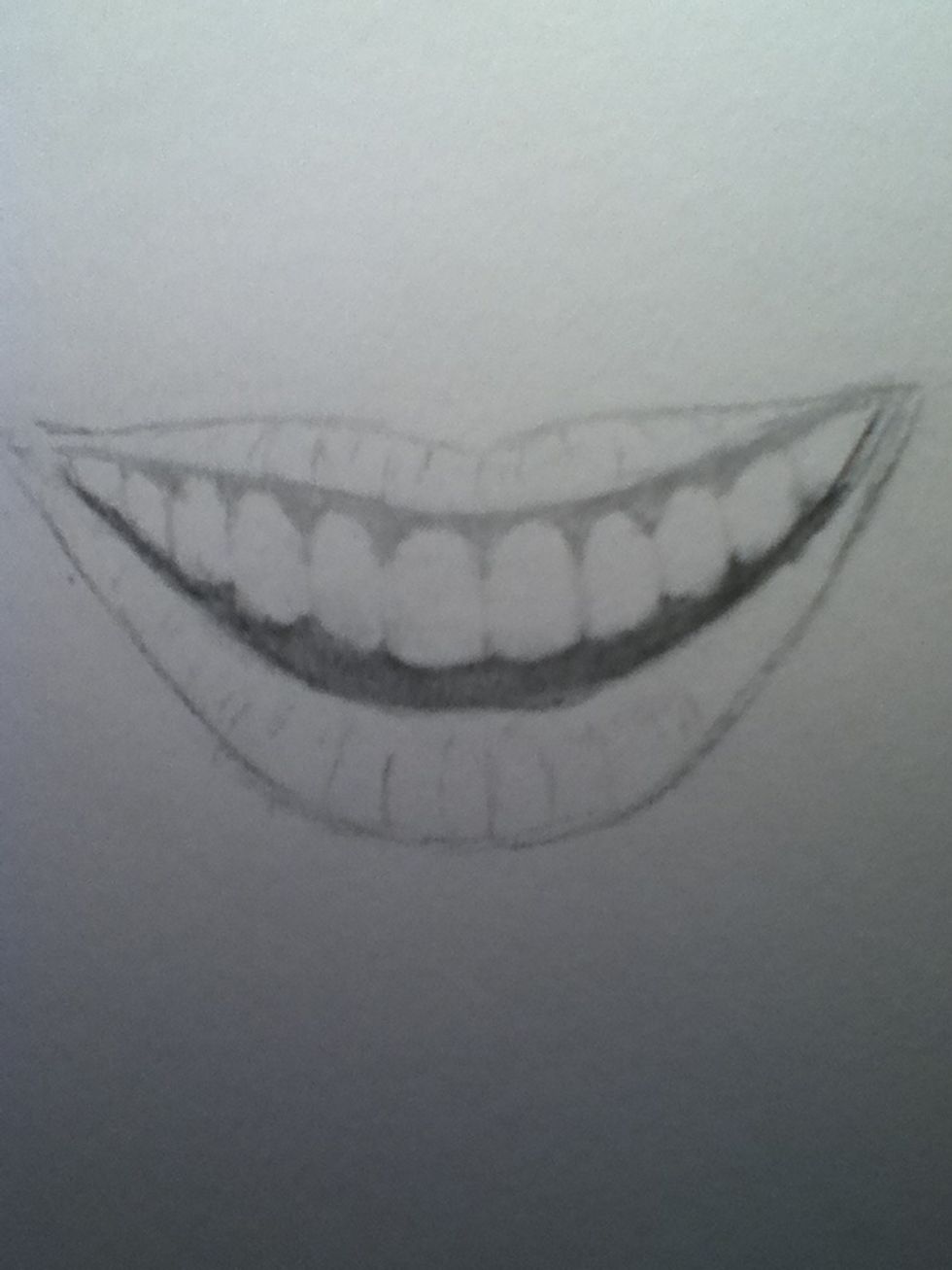 Now shade the inside of the mouth, medium dark, not black. Then the gums, which are pretty light depending on skin tone.
Now shade the lips. Lips curve. So shade where the lips curve inside the mouth and further towards the bottom of the lips. The top lip doesn't curve as much so shade mostly at the bottom. Ta da! Lips!
Please comment, like, follow, and look at my other drawing guides!!!!!
The creator of this guide has not included tools
Allie Bauer
Omg, Over 1k followers!! Please follow/comment!! I am an artist, singer, dancer, actor who specializes in ceramics and pencil drawings.