Draw the boundary of the upper lip like this, making it a little heart-shaped.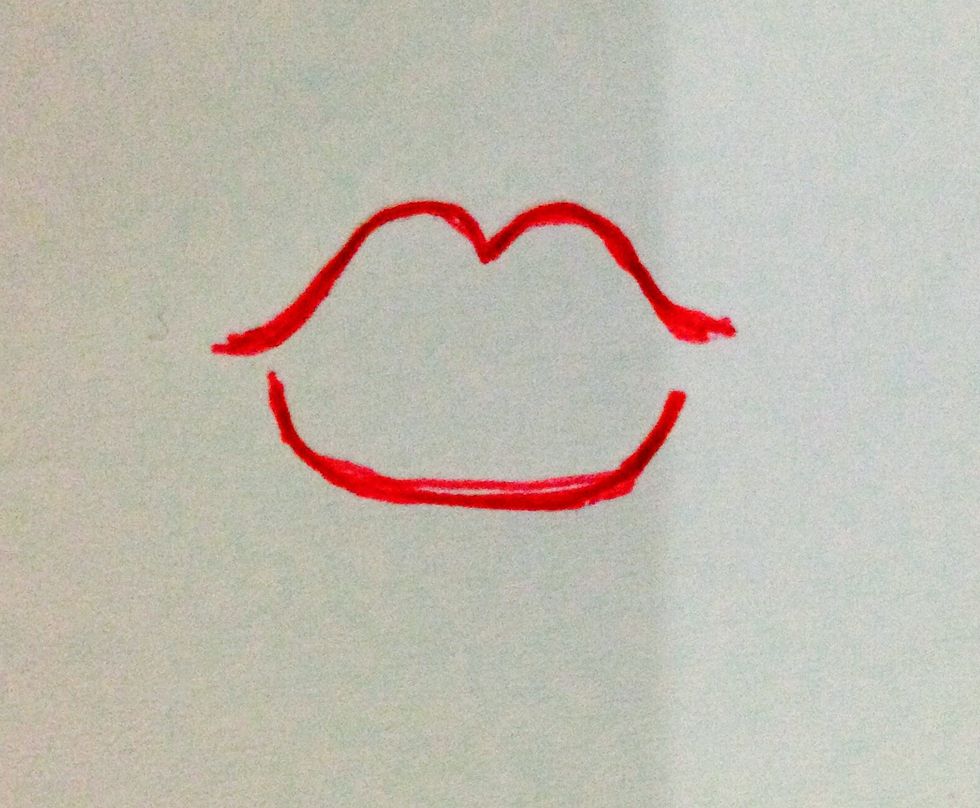 Draw a curved line for the bottom lip.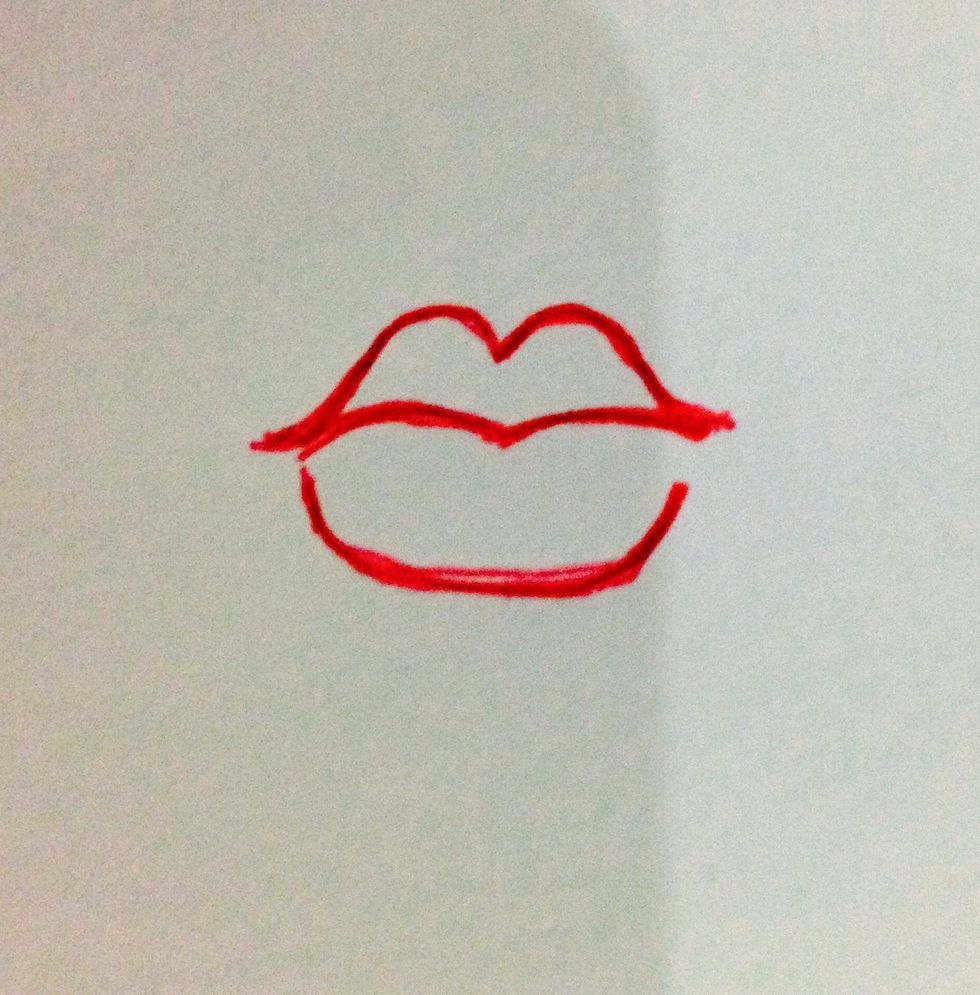 Separate them with a line curved downward at the centre.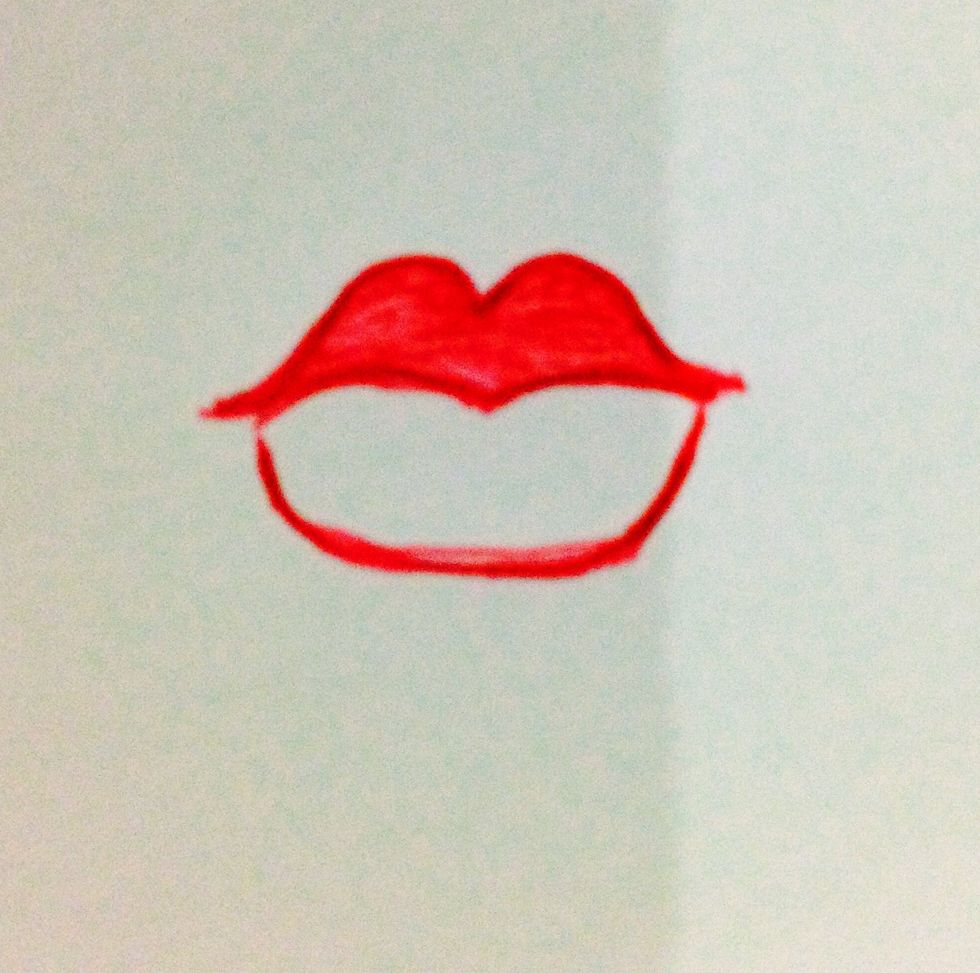 Fill in the upper one with a red pen.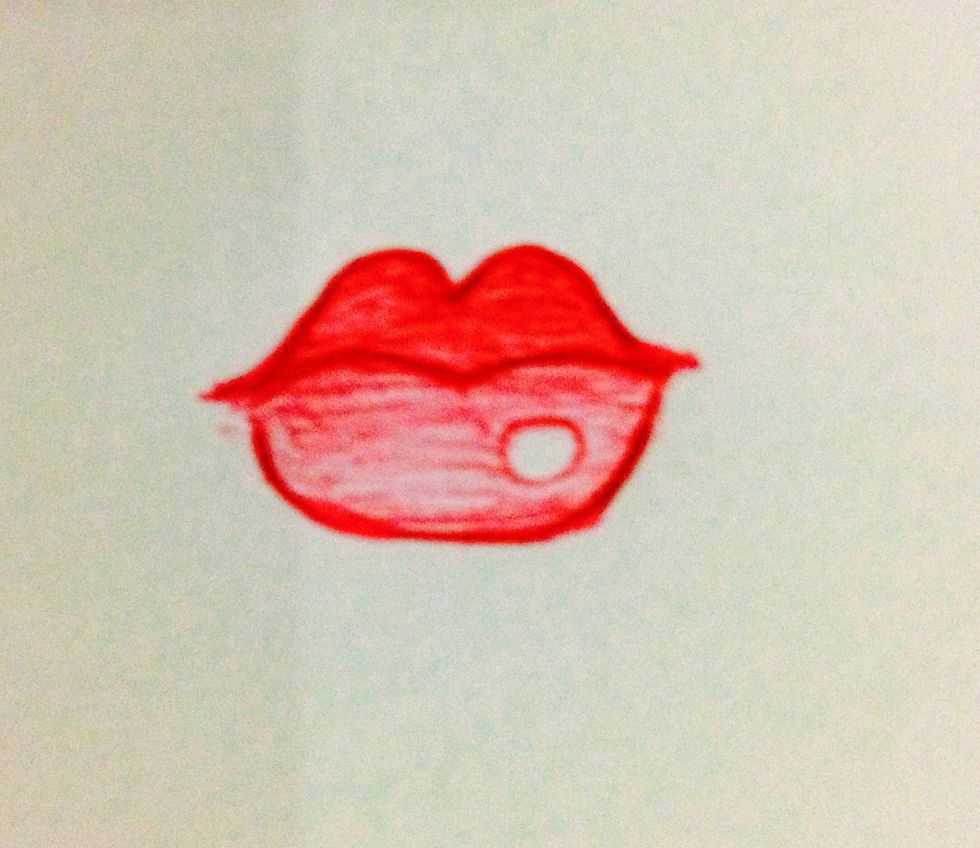 Fill in the lower lip lightly except for the bubble. This will give a glossy look.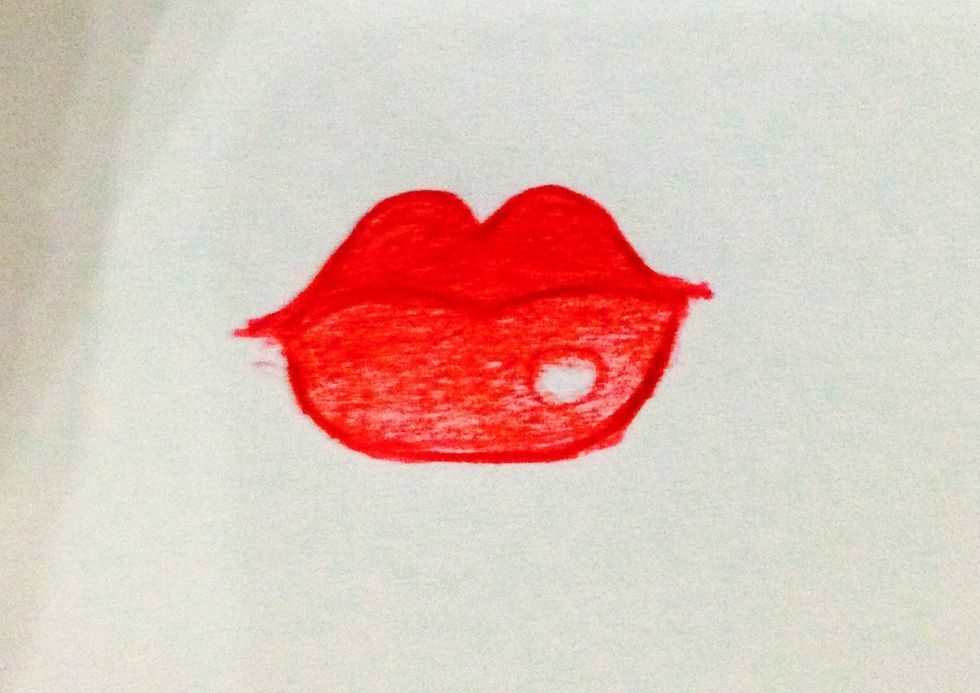 Shade with a red colour pencil. Aaaand, you're done!
Red pen
Red colour pencil