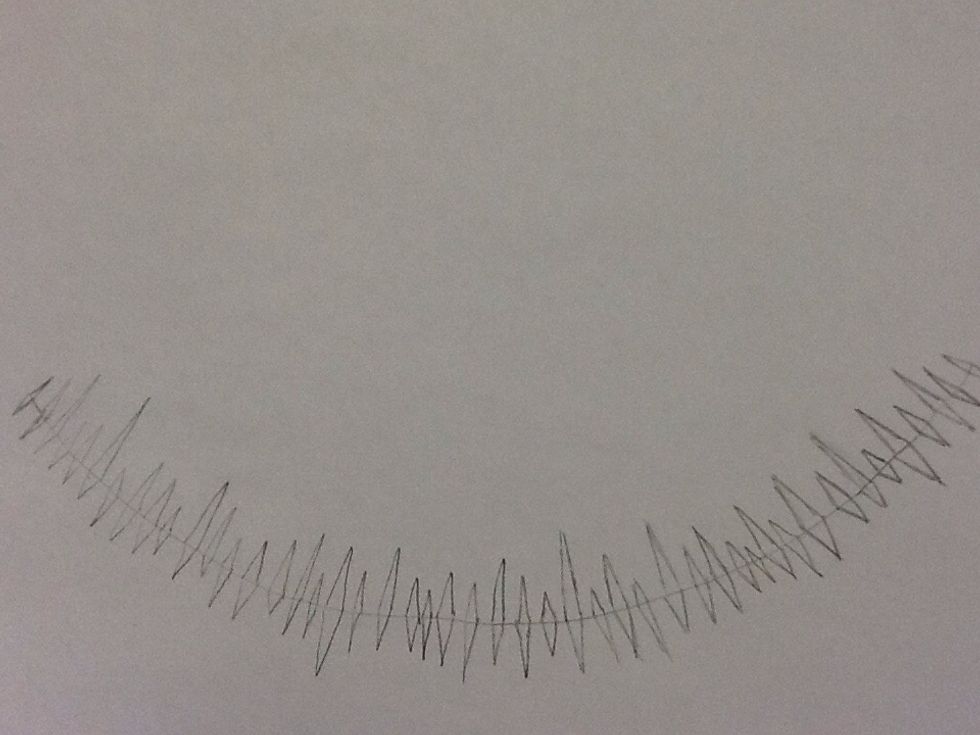 The Mouth Start by drawing a half oval then add different sized rhombus's from one side to the other top and bottom of the line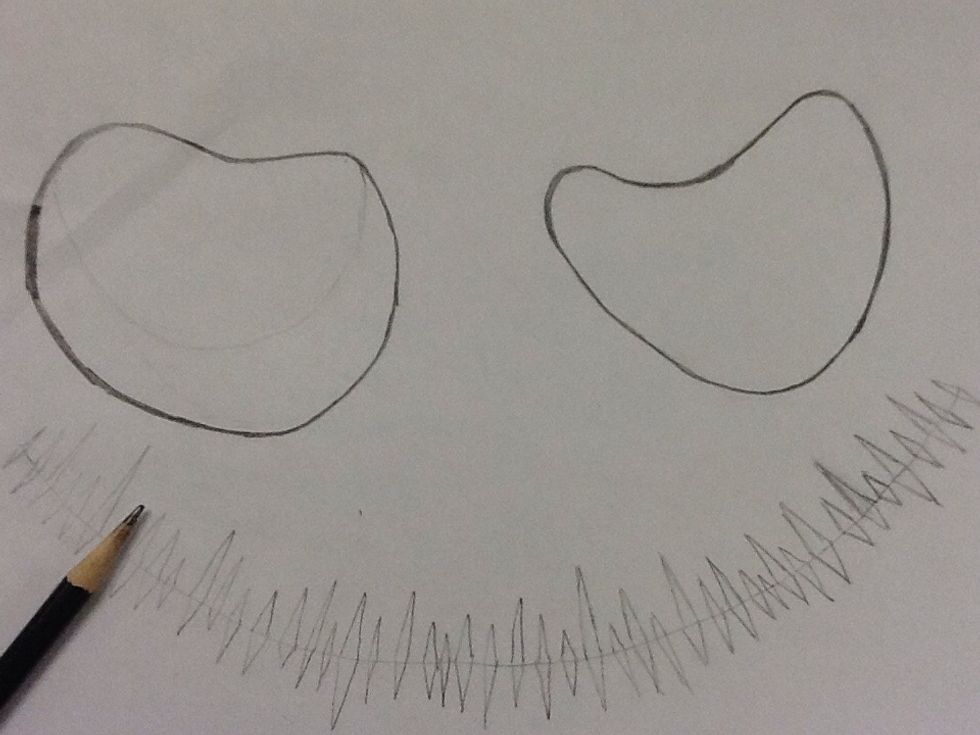 The Eyes Start by drawing two circles with the right one kind of angled a little and have the tops curve in torward the bottom of the eyes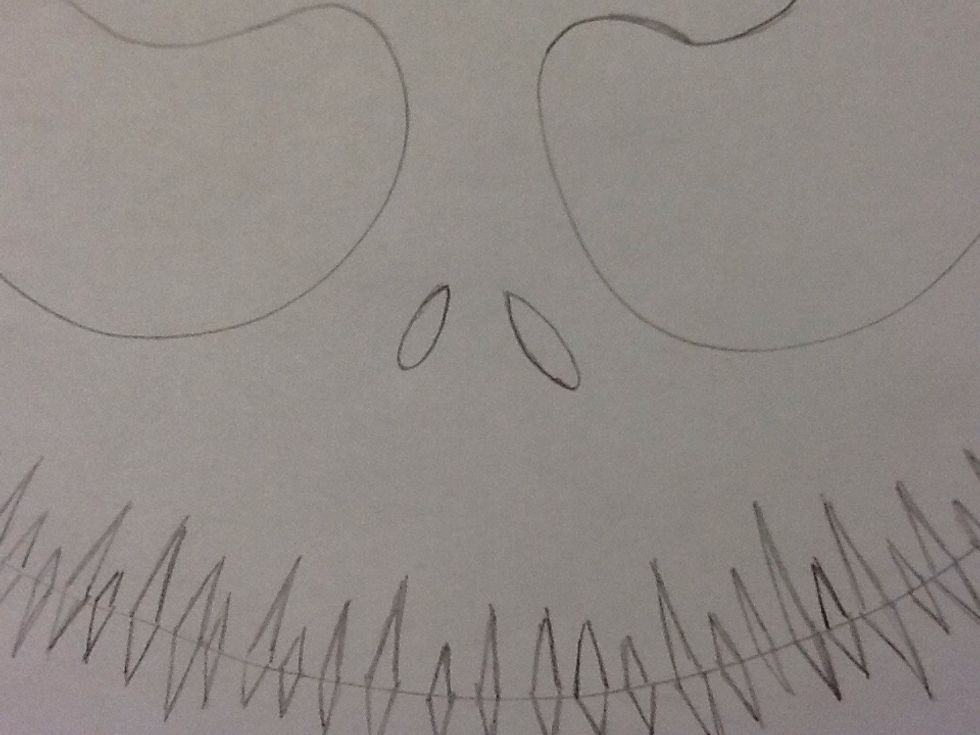 The Nose Start by drawing two tear/rain drop shapes down a little from the eyes and about two inches up from the mouth.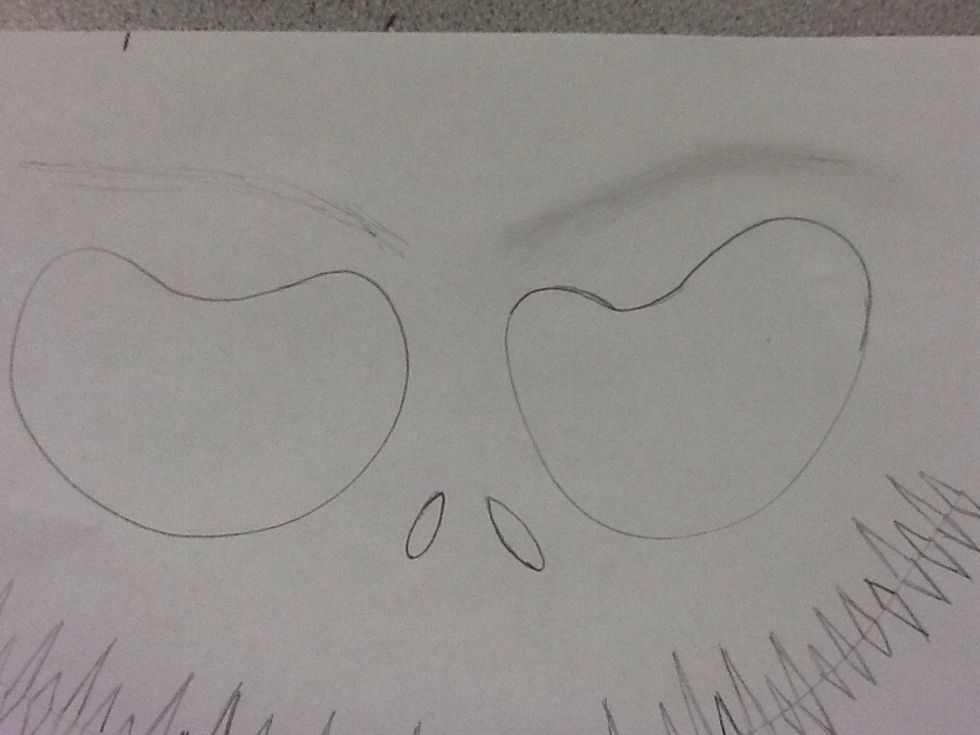 The eyebrows really give emotion to the Whole picture . What i did was draw little marks (very lightly) and then smudged it. To show i left the left eyebrow un smudged.
Finally color in every thing in black eccept the eyebrows.
1.0 Pencil
1.0 Blank peice of paper
1.0 Black marker,pencil or crayon