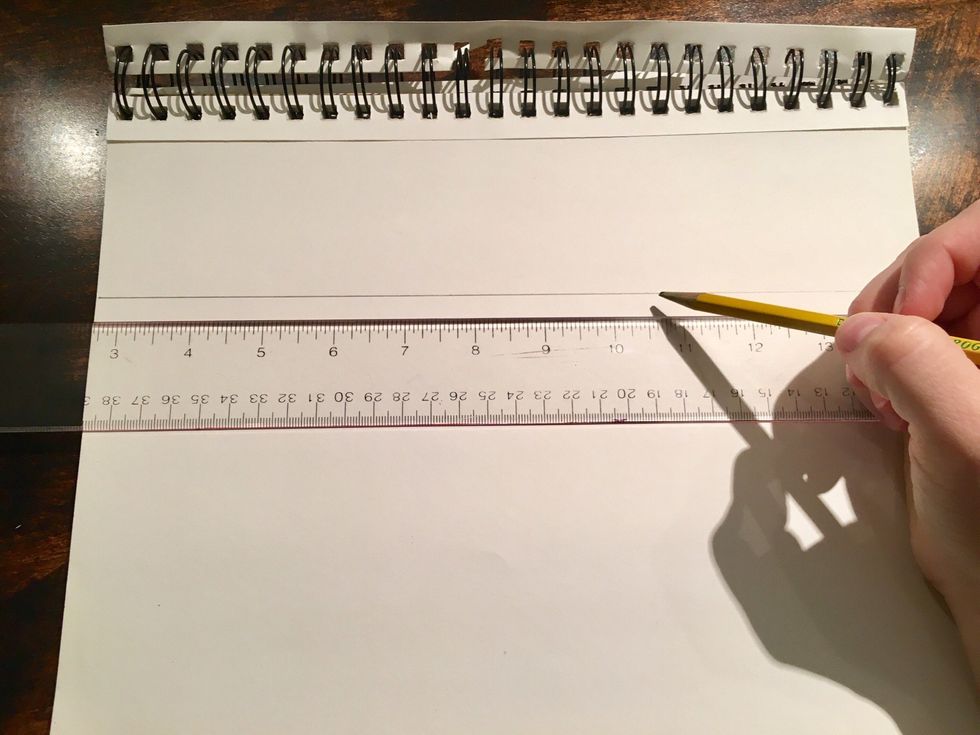 Place your paper in landscape position. On the upper half on your paper, draw a horizontal line. This will serve as your horizon line.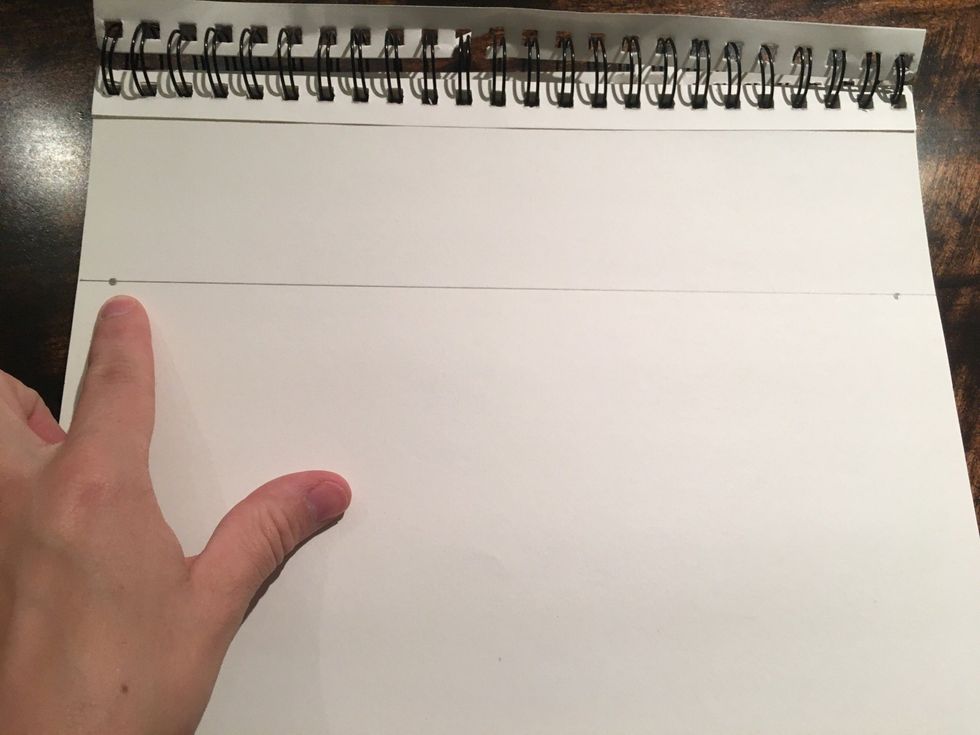 Mark two dots on opposite ends of the horizontal ON the horizontal lines. This is why it is two- point perspective. Keep those points, they never move !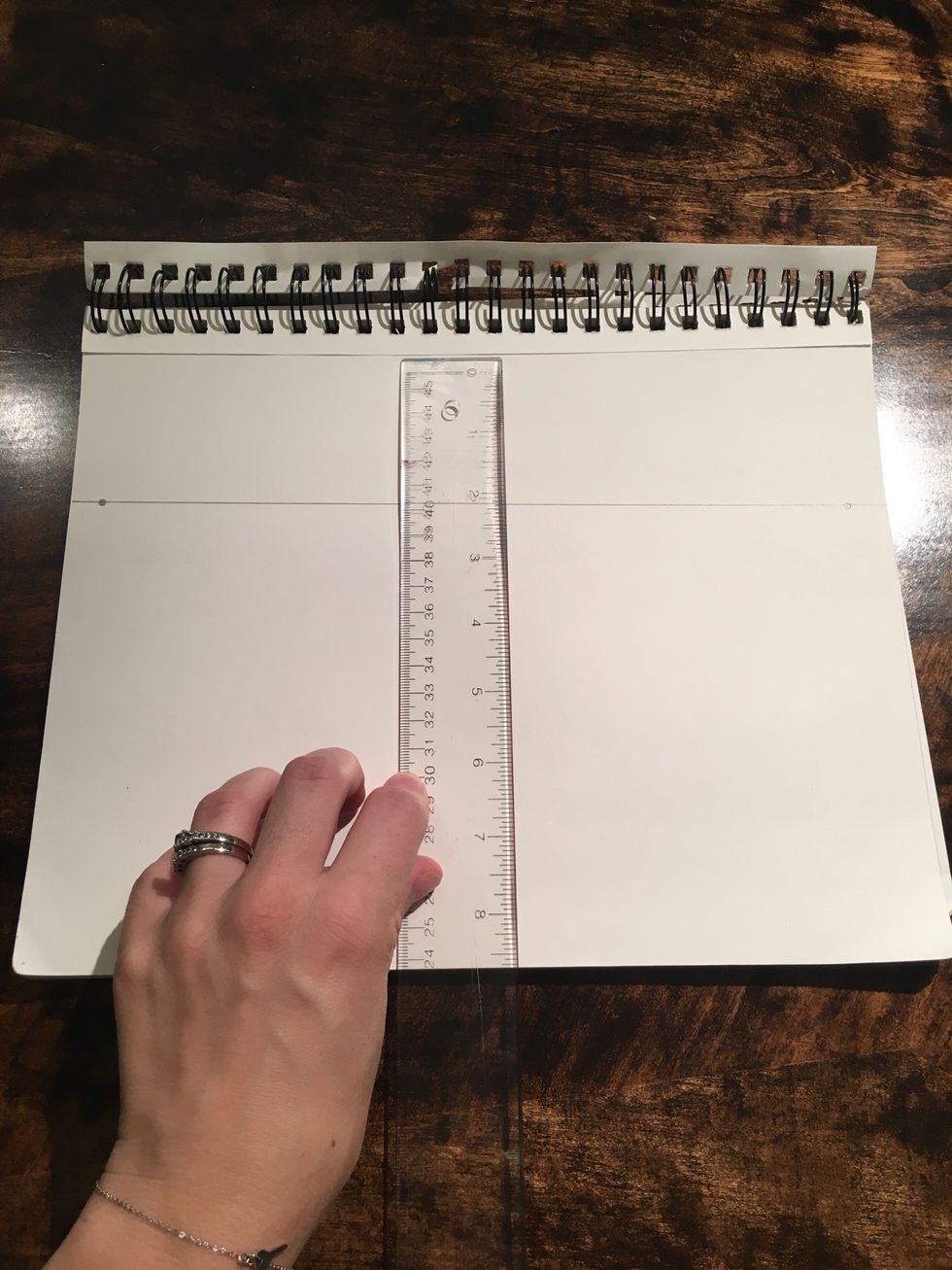 You start your building by drawing the corner. This is done by drawing a vertical line that is parallel to the edge of your paper. All vertical lines MUST be parallel with each other& the paper edge.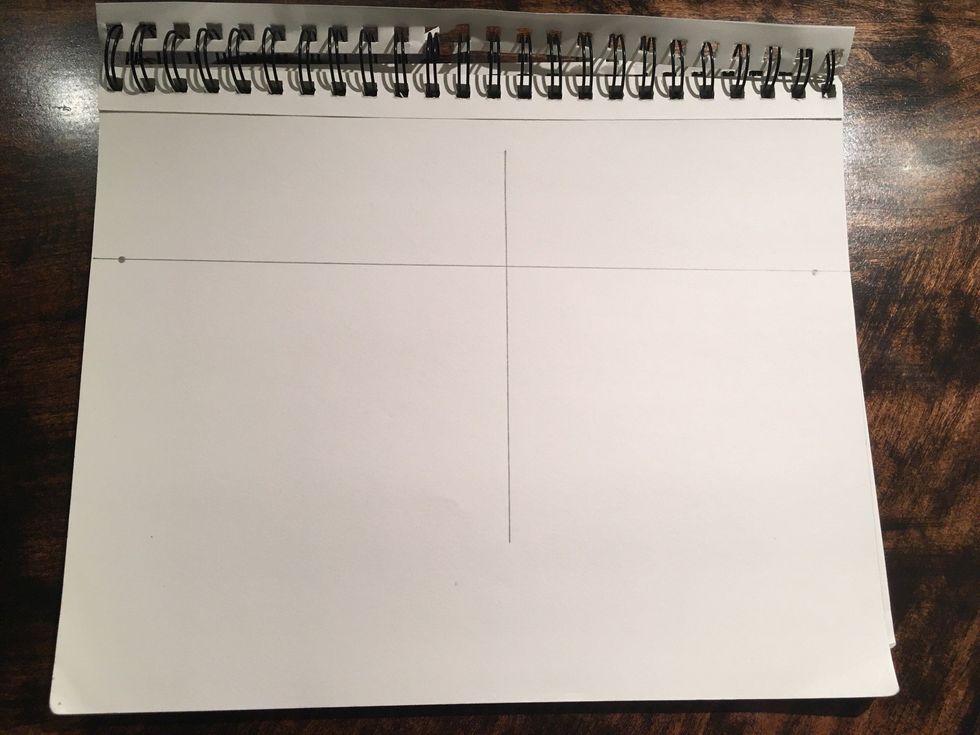 Make sure your line goes beyond the horizon line. This will keep it simple..for now!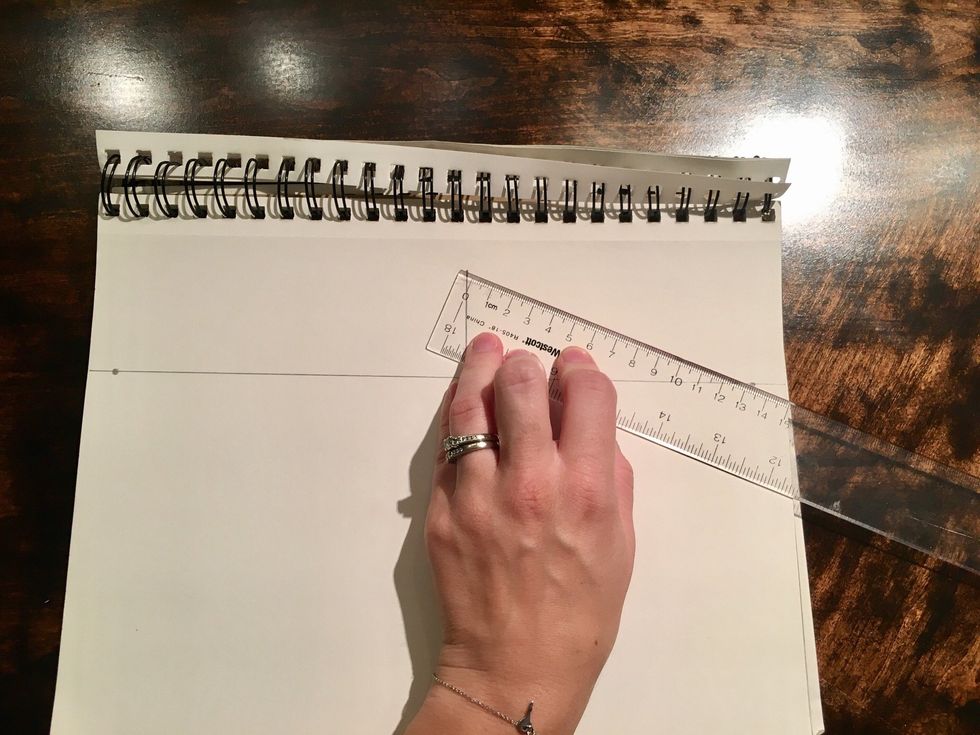 Using your ruler, connect the top of your vertical line to the dot on the horizon line. ALL horizontal lines go back to the same two points!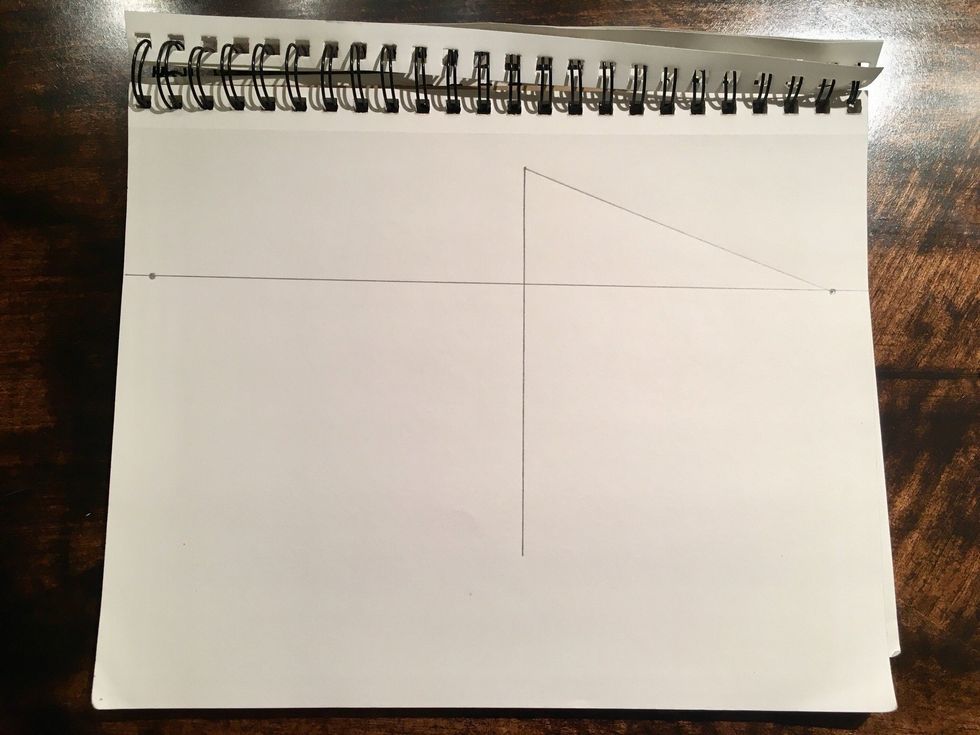 This now shows the top of your building on one side.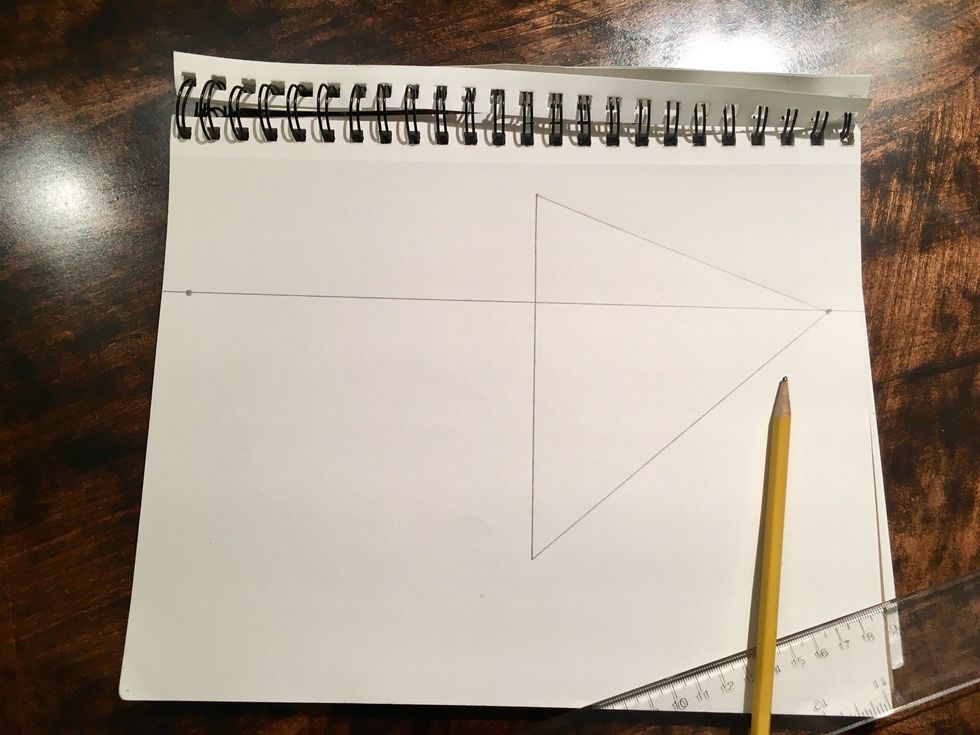 Now it is time to make the bottom of your building. Notice how I am only going to one point, in order to make ONE side of the building.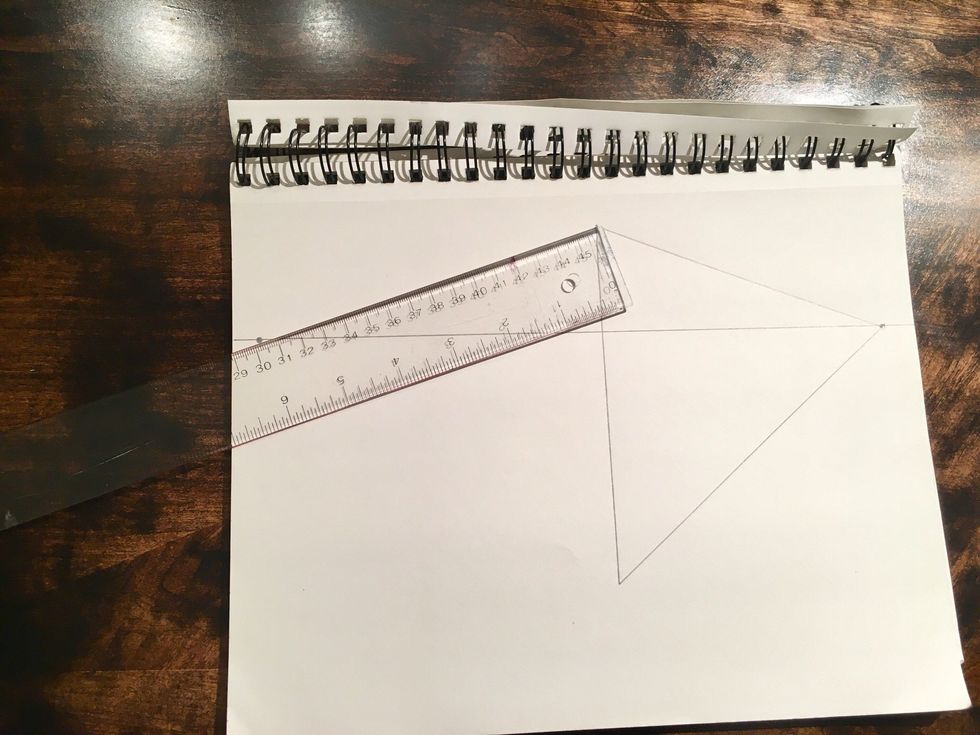 Now you can repeat 5-7 on the other side! Make sure you use your ruler!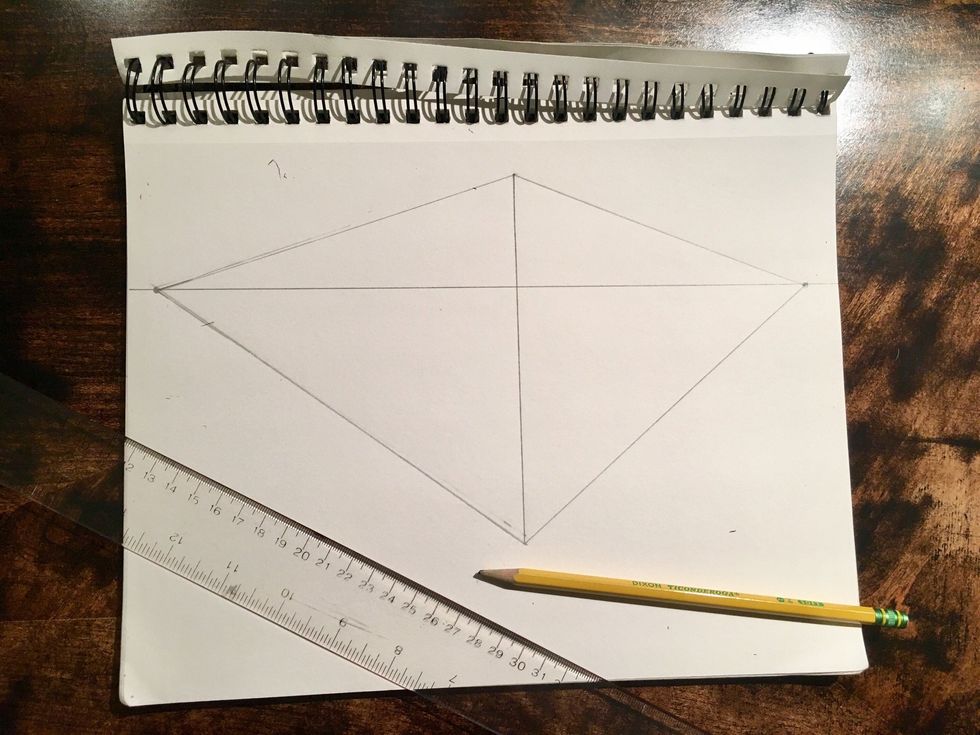 All horizontal lines go back to the same two points on the horizon line!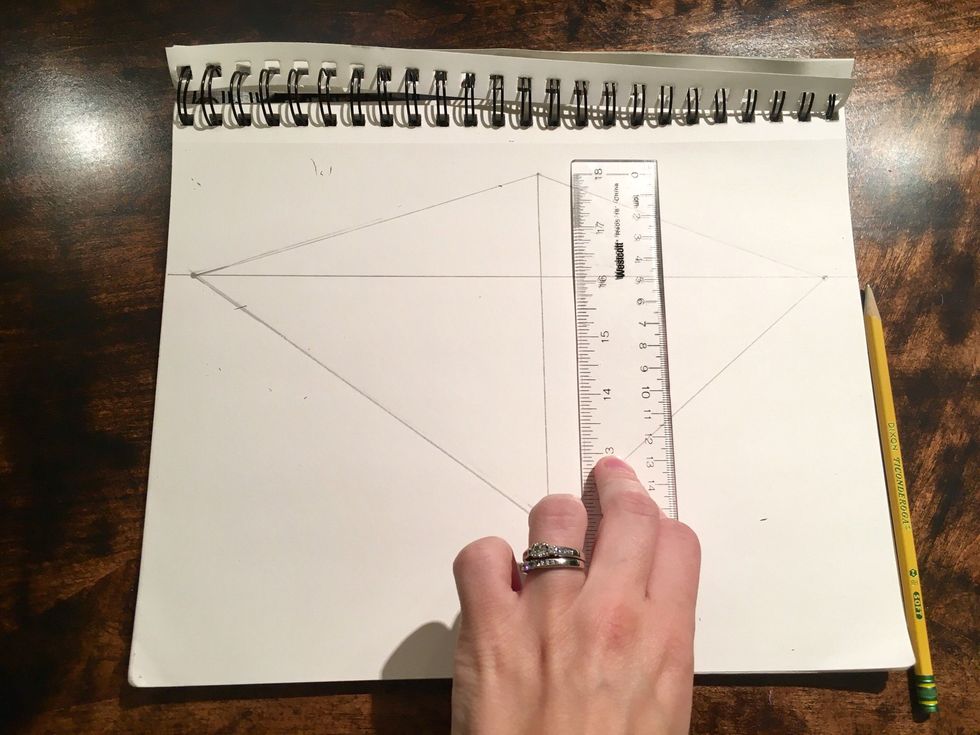 Now we will add vertical lines for a finished building shape that does not go on forever into space. Remember the rule of vertical lines ?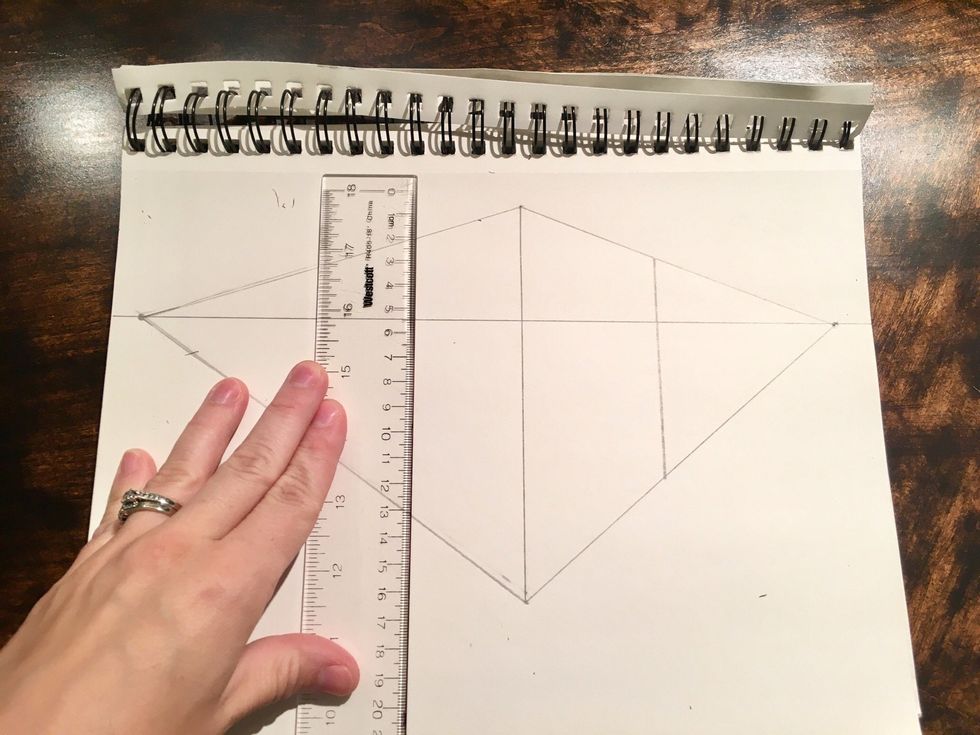 Now to the other side.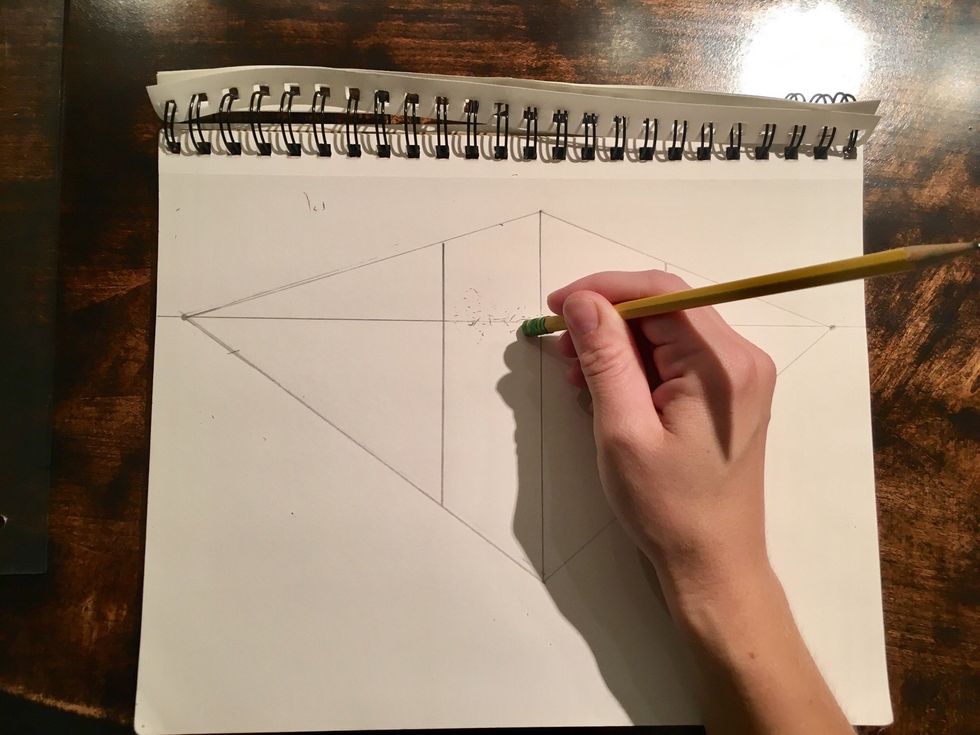 Now you start erasing extra lines.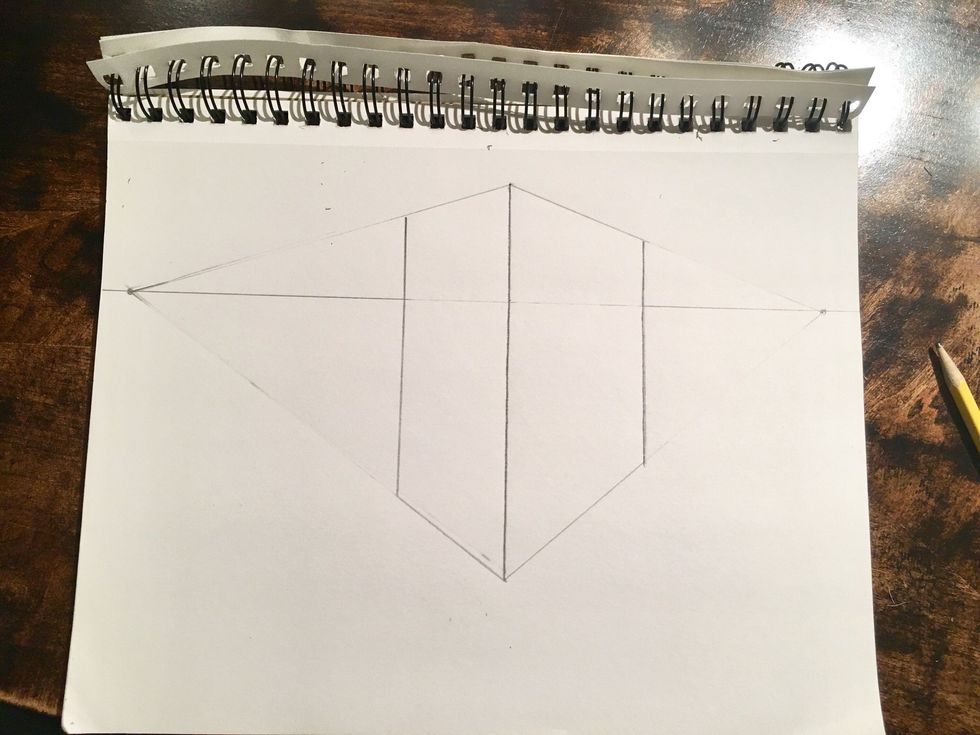 A building ! ... but how would someone get it ?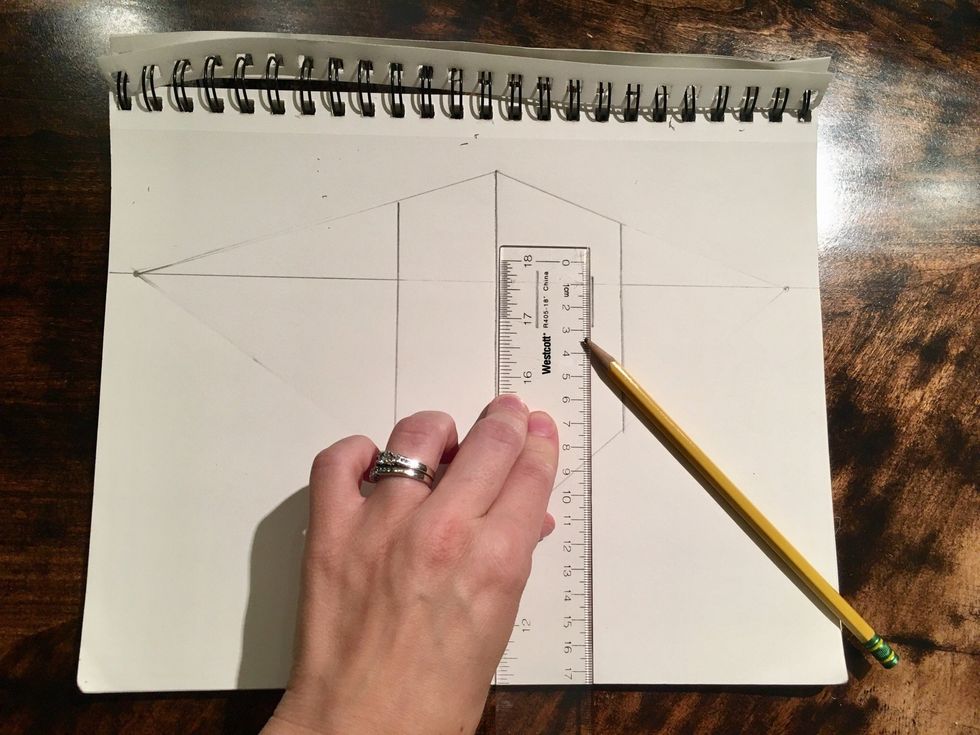 If you know the three major rules of two point perspective, you can easily make doors and windows !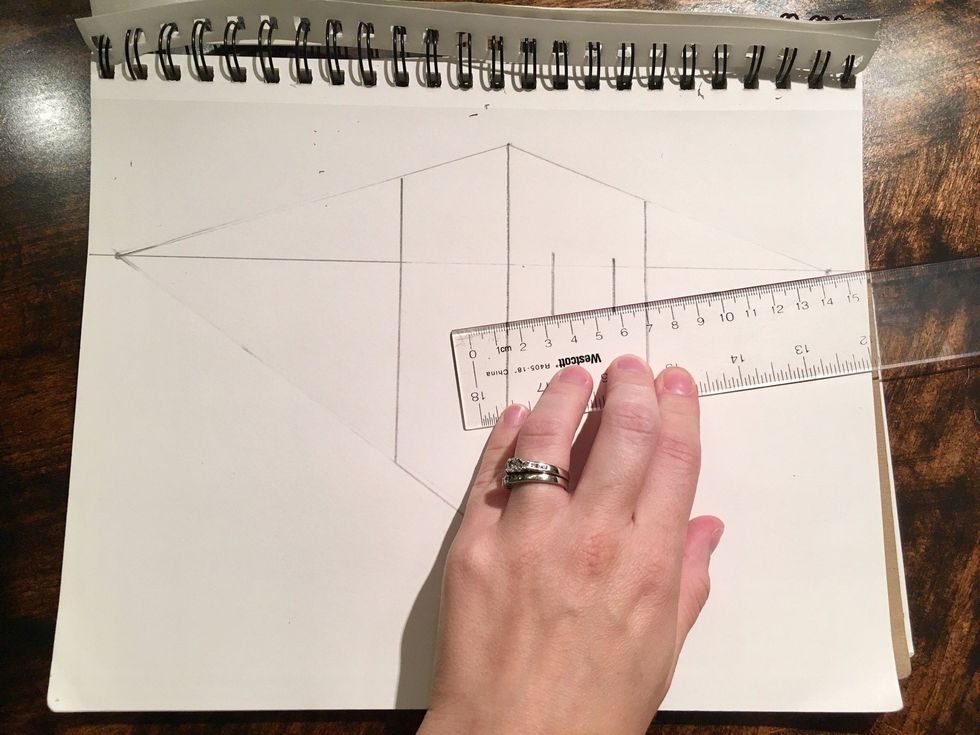 Keep using your ruler as a guide, but you only need to draw a line where it is needed once you start grasping this drawing technique.
•one permanent horizon line • two permanent points • all vertical lines are parallel • all horizontal lines go back to the points And there you have a simple building in two point perspective!