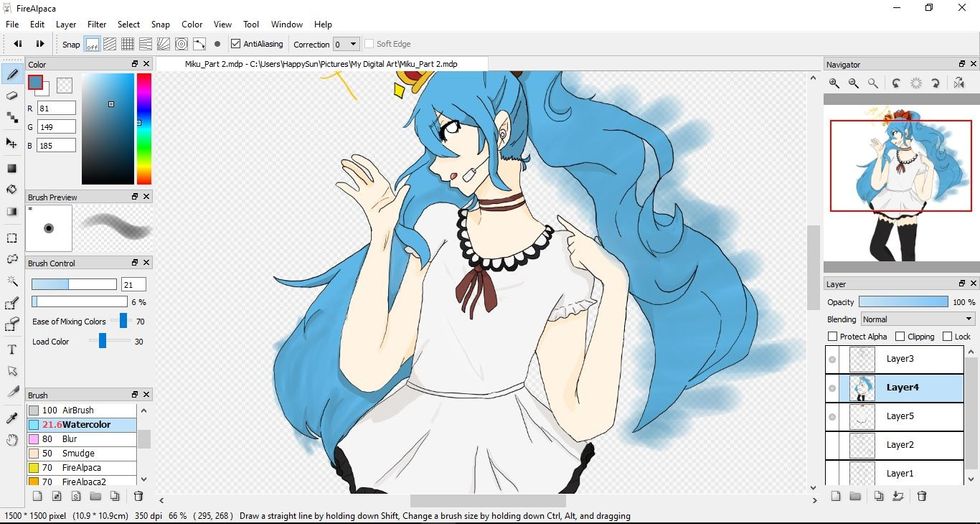 Due to your preferences, make it as light or dark as you'd like.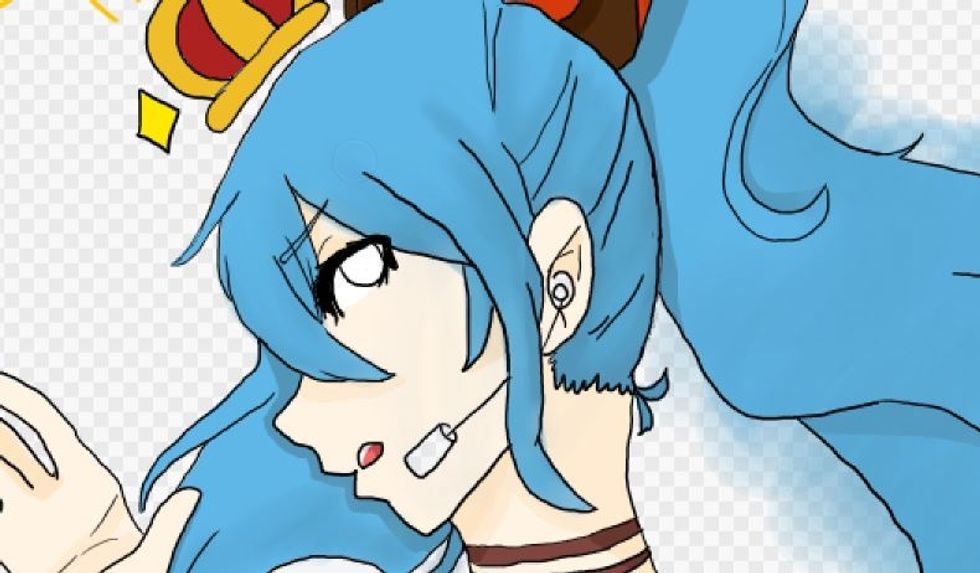 Do the same with her head. I personally, lightened the back of her head to make it more interesting.
Chose a much lighter color and lighten the parts of her that would be 100% hit by the light source.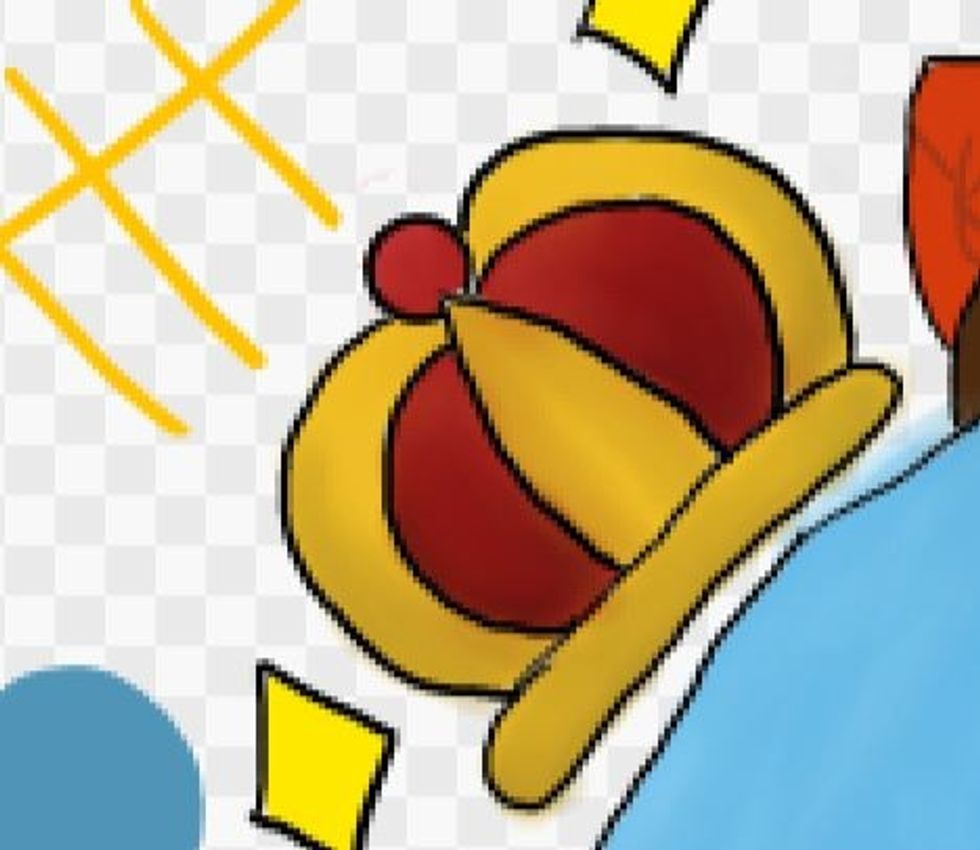 Repeat the same process with the crown atop her head but do not touch the sparkles surrounding it.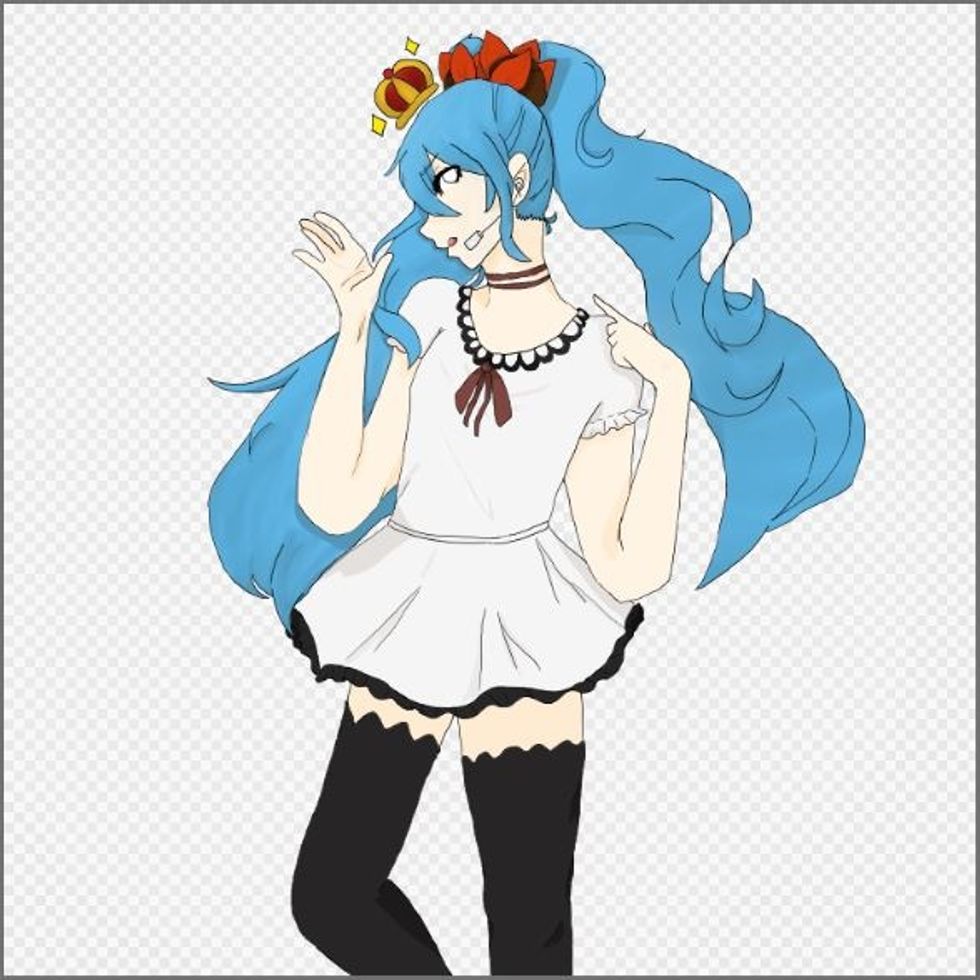 Erase any unnecessary, lines, outlines or any sort of mistake. Then touch up on anything you might have messed up.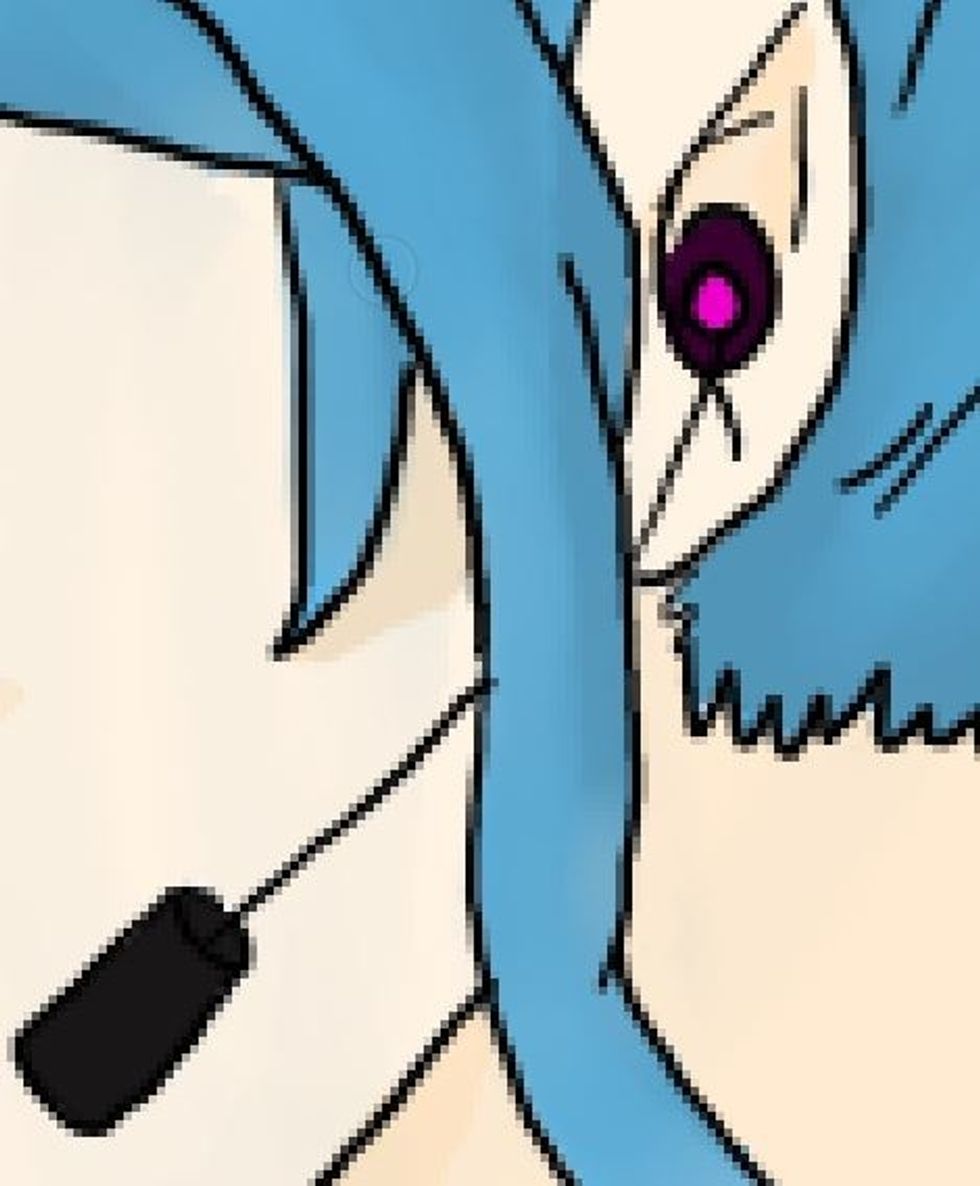 If you have an earpiece or headphones I only have 2 rules. Either choose to have the same colors in your earpiece as in your clothes. OR, choose something that corresponds to the same color combo.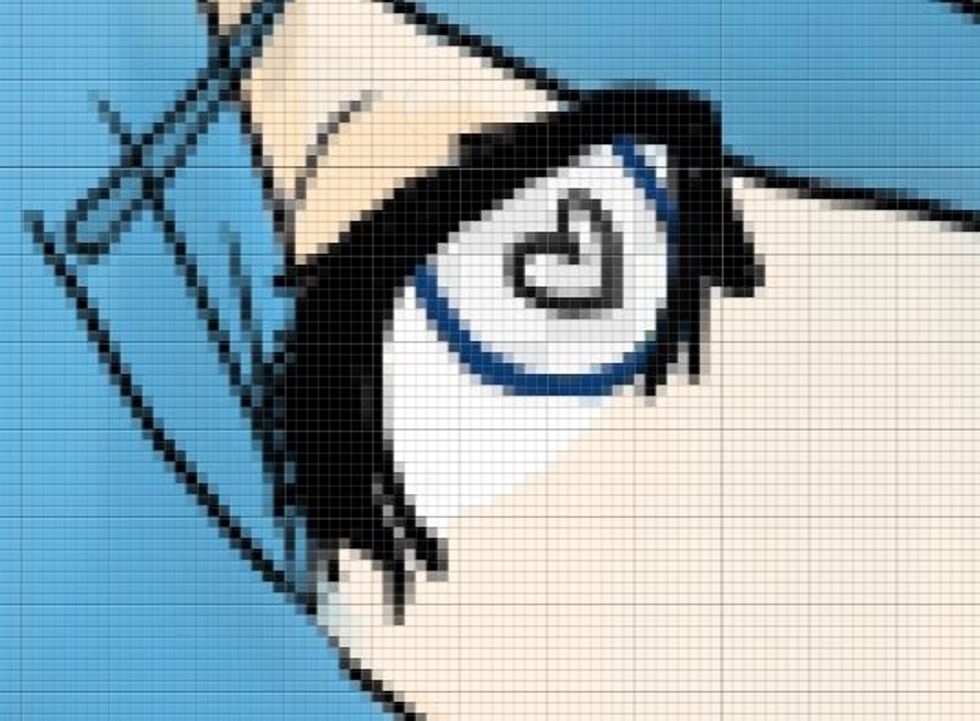 outline the eyeball with any color and draw a heart in the center.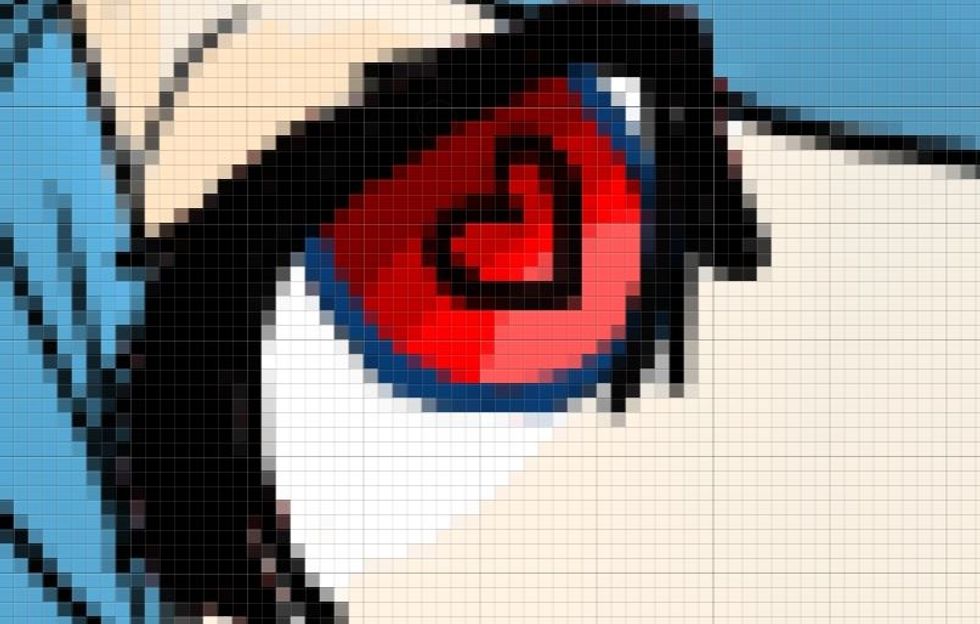 Colors from Darkest to lightest: R=125 G=0 B=0 | R=189 G=0 B=0 | R=255 G=0 B=0 | R=255 G=89 B=89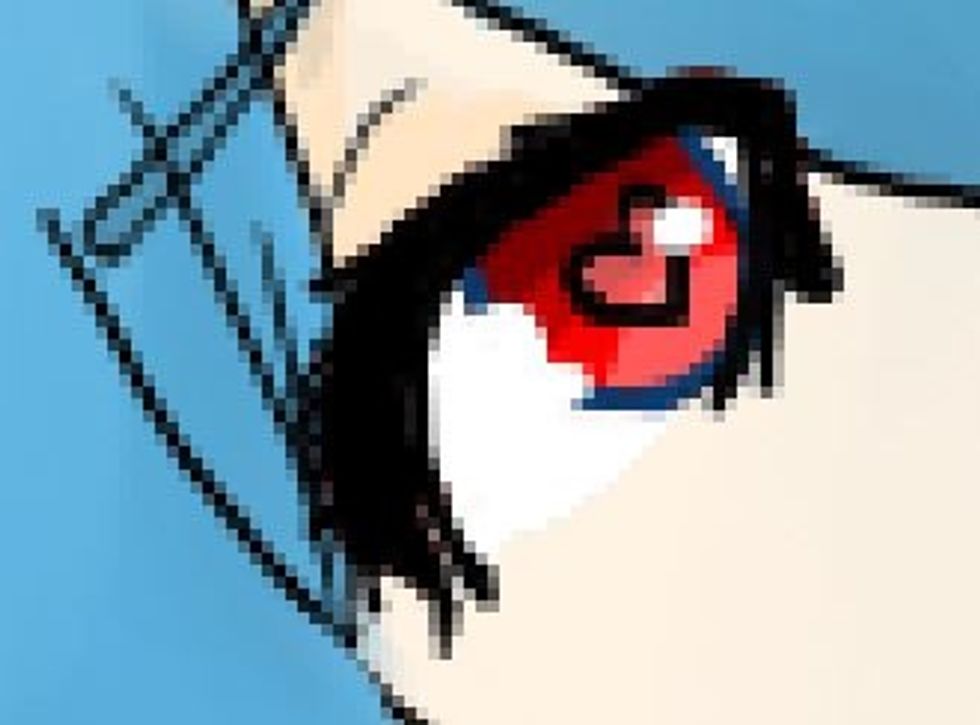 make the center of the heart lighter and add 3 dots of pure white.
add a little bit of gray to the top of the white area in the eye.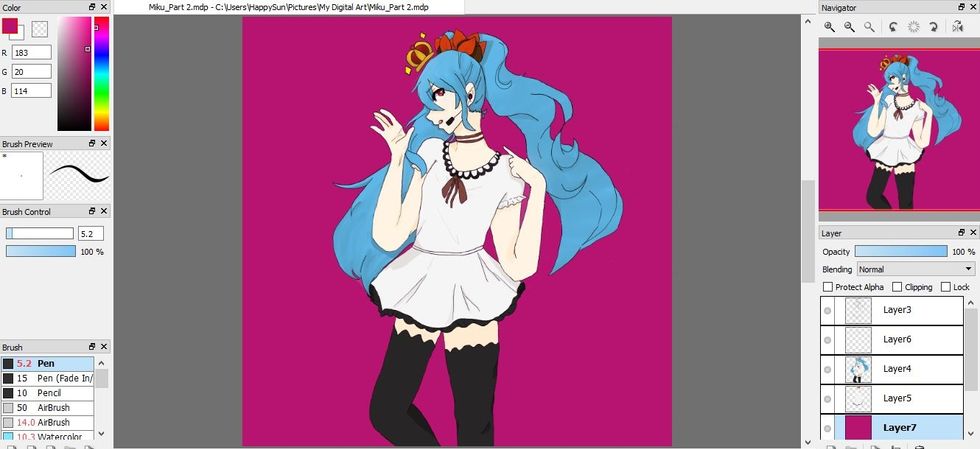 Finally, the background. You can do anything you find fit, but this is how i'm going to do mine.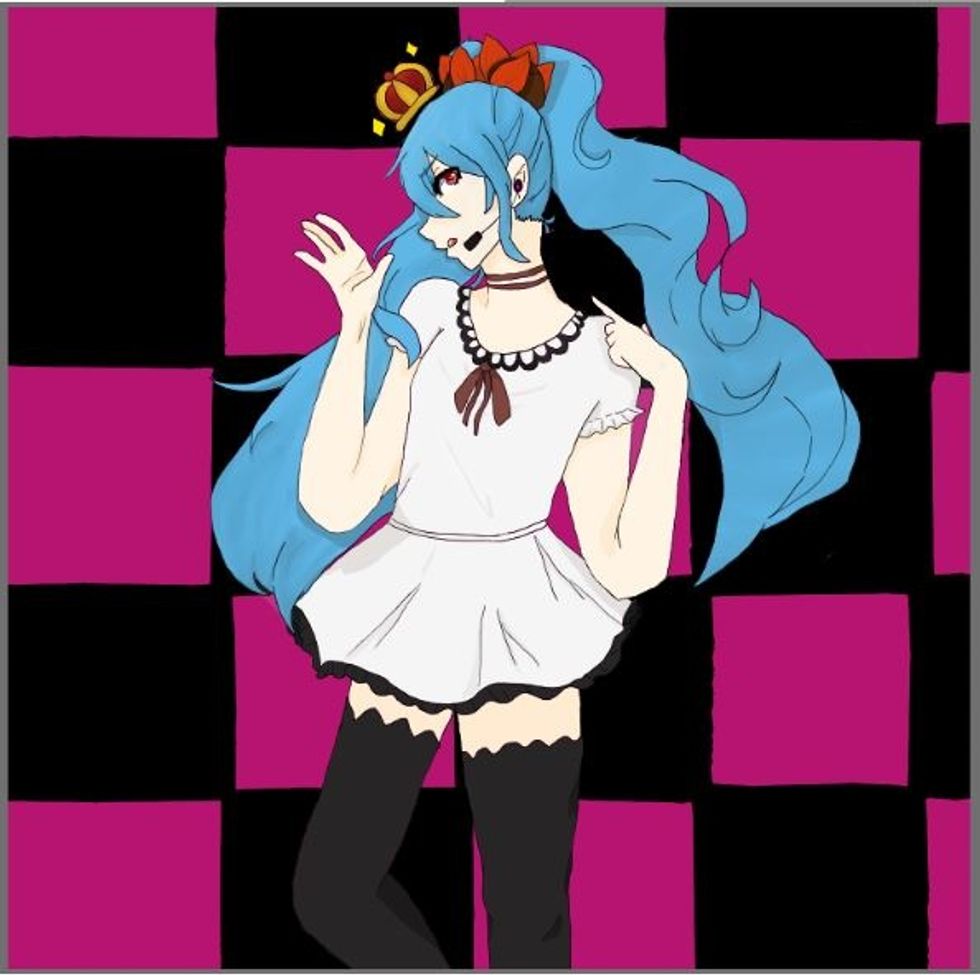 I made the classic background.
Then I added a heart.
And Finally I added the tittle written about 8 times.
"How to Draw Hatsune Miku (Part 1)"
A Drawing program