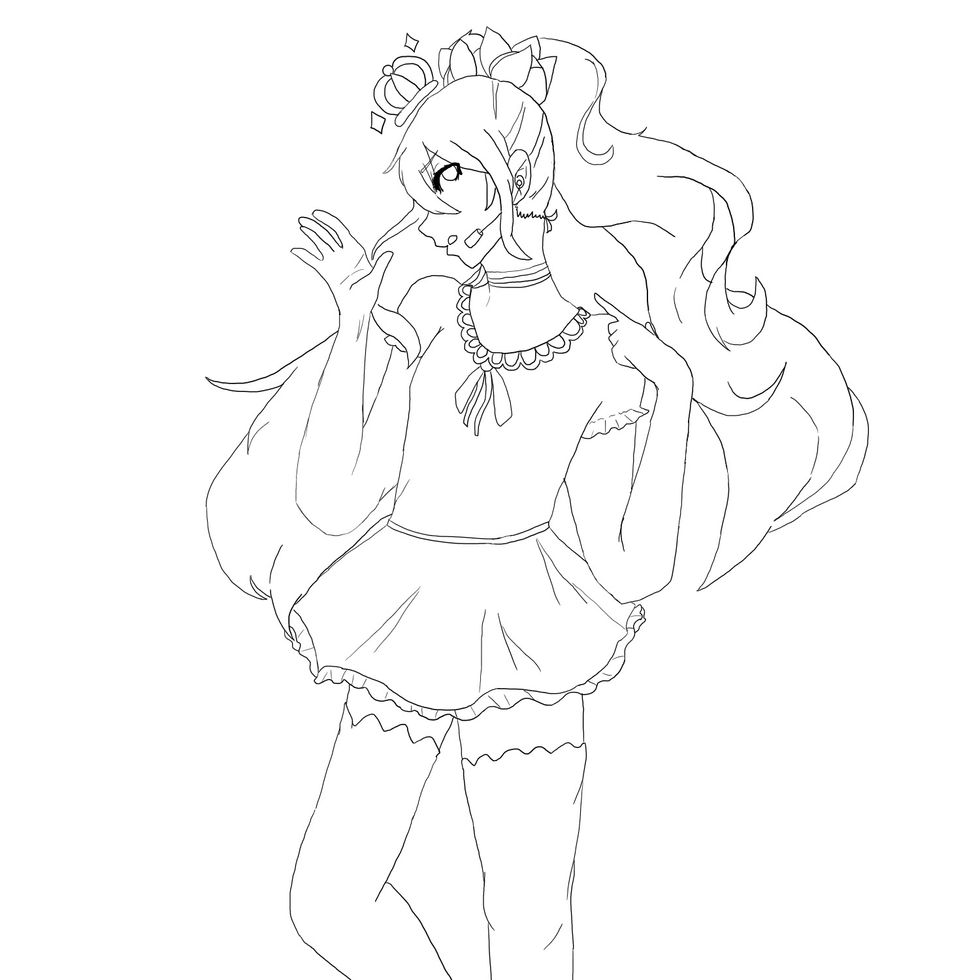 Make sure you have all the line art done! -This is my example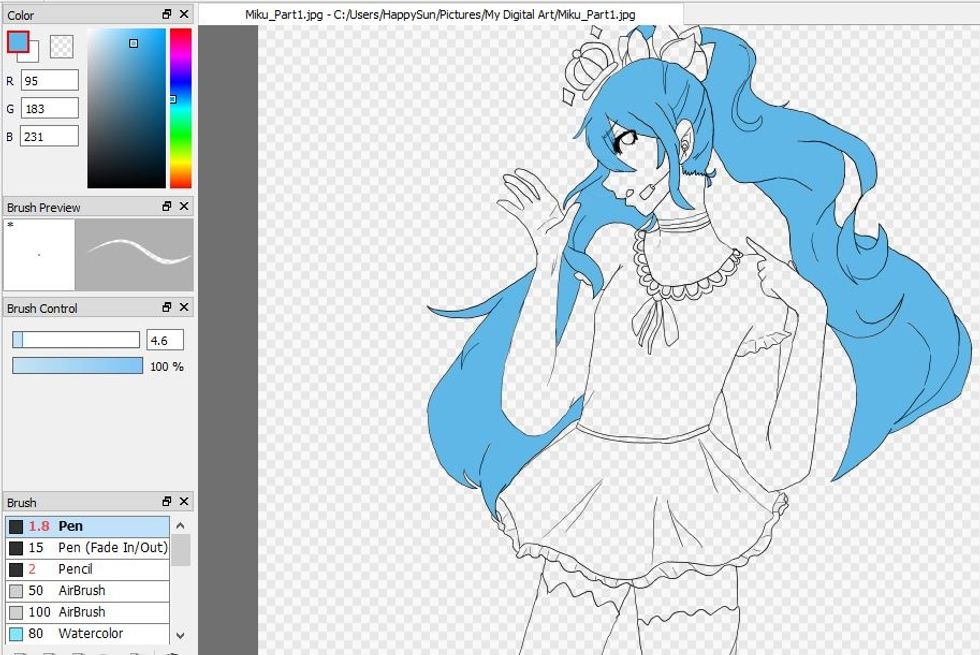 Color the hair all one color as the base. The color I used was B:231 G:183 R:95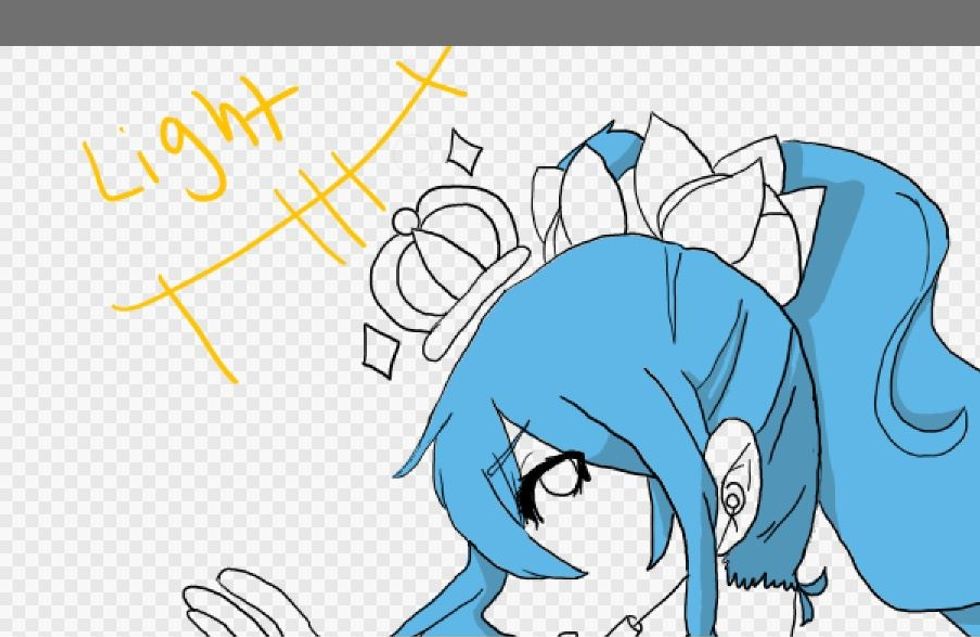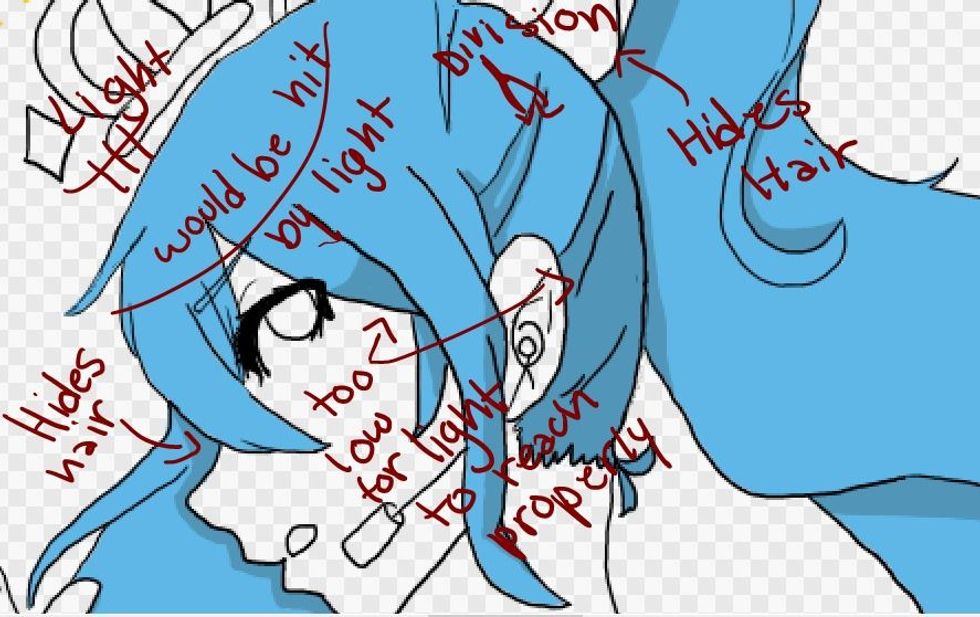 The color I used for the darker tones is; B=185 G=149 R=81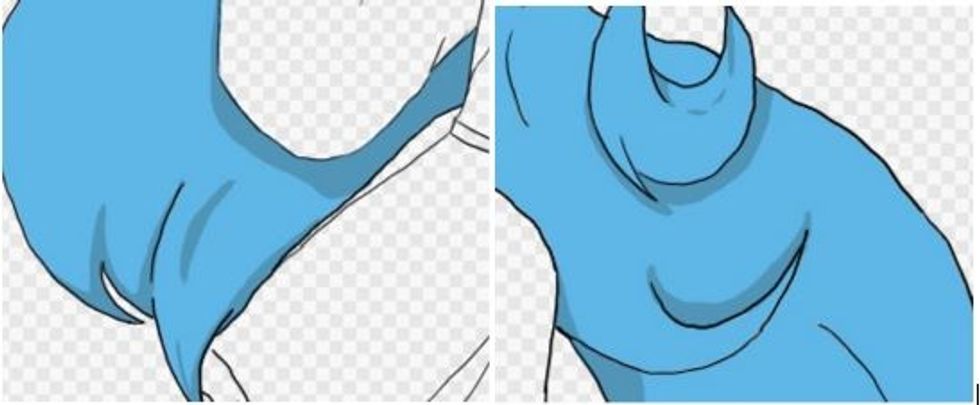 As I explained, you should color the parts of the hair that are out of the light's reach, darker. However, DO NOT a direct dark color. Later, we will fix that to be more realistic, but not now.
For skin the same exact rules will not always apply. For example, your cheekbone may sometimes appear to be out of range, however, your cheekbone is always elevated off your face, reflecting light.
I made Miku to be quite pale for this drawing: R=255 G=243 B=228 For her darker skin tones I chose: R=255 G=229 B=196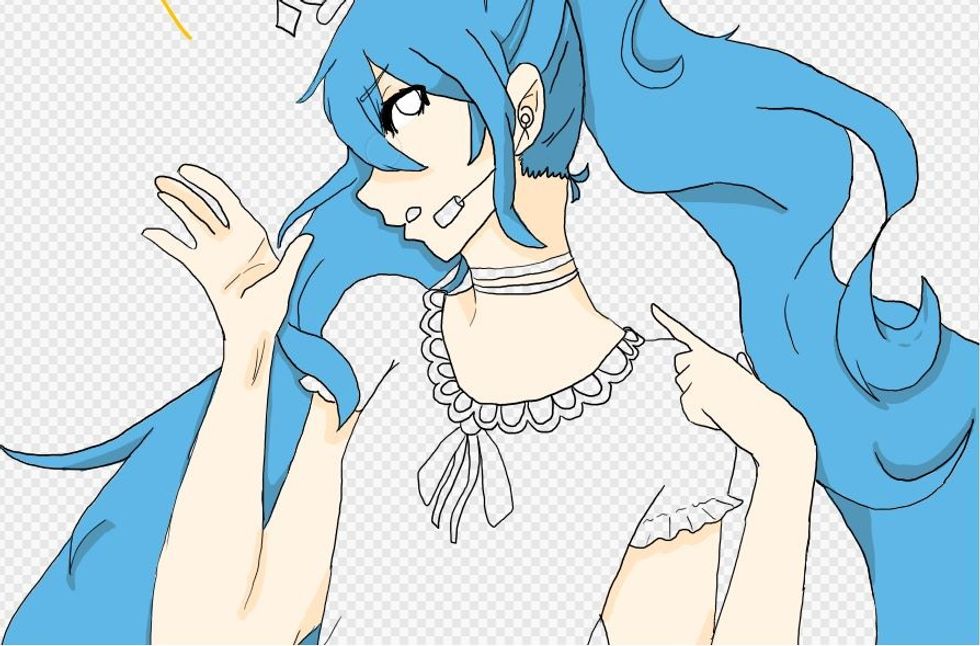 As I said, the cheekbone should not be dark at all. Also, I used A dark color to be able to show you the difference but be free to use these two other options, R=255 G=235 B=210 | R=255 G=238 B=217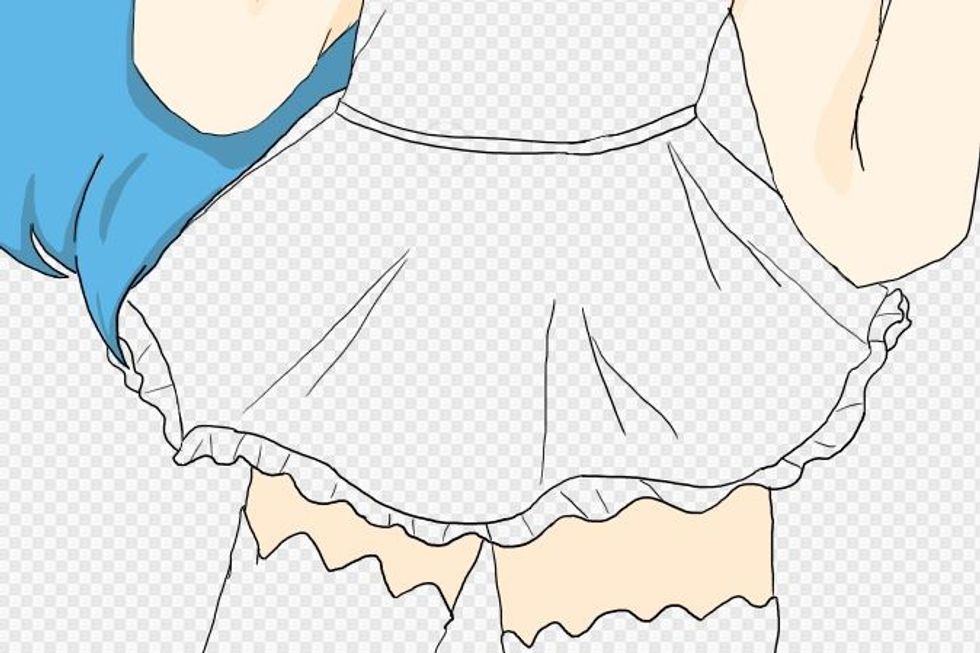 I have chosen to use the 3rd option I gave for most of the shading. For example, underneath the skirt and in other areas the light can't reach.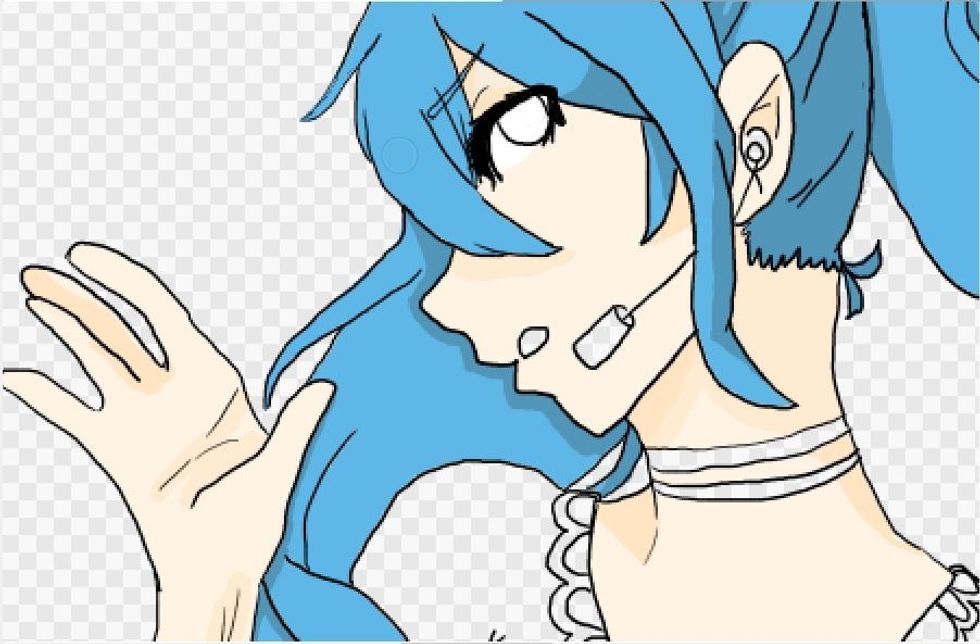 However, after everything I've said there is still much more to take note of. For example, as you can tell, I've left certain parts of her skin to be much darker.
The're two reasons why I left two different shade tones on her body. #1:This gives more texture and detail to her skin. #2: Some parts of her body will not be touched by light AT ALL (left shoulder).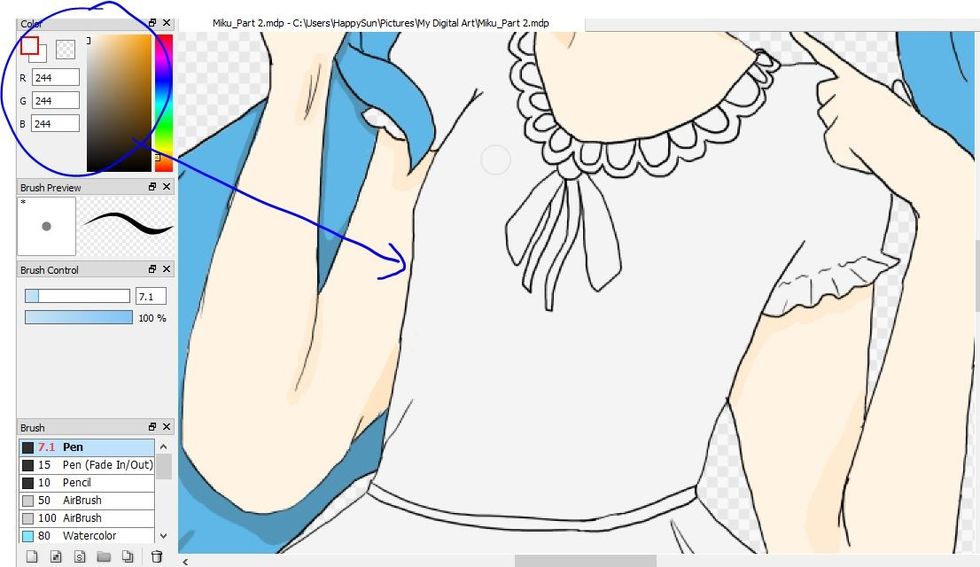 In a new layer below hair and skin color the dress one color only. (The next steps will apply mostly to this specific outfit.

If you're like me, and feel the need to lighten your dress a little bit, adjust your settings like mine and just brush over your dress.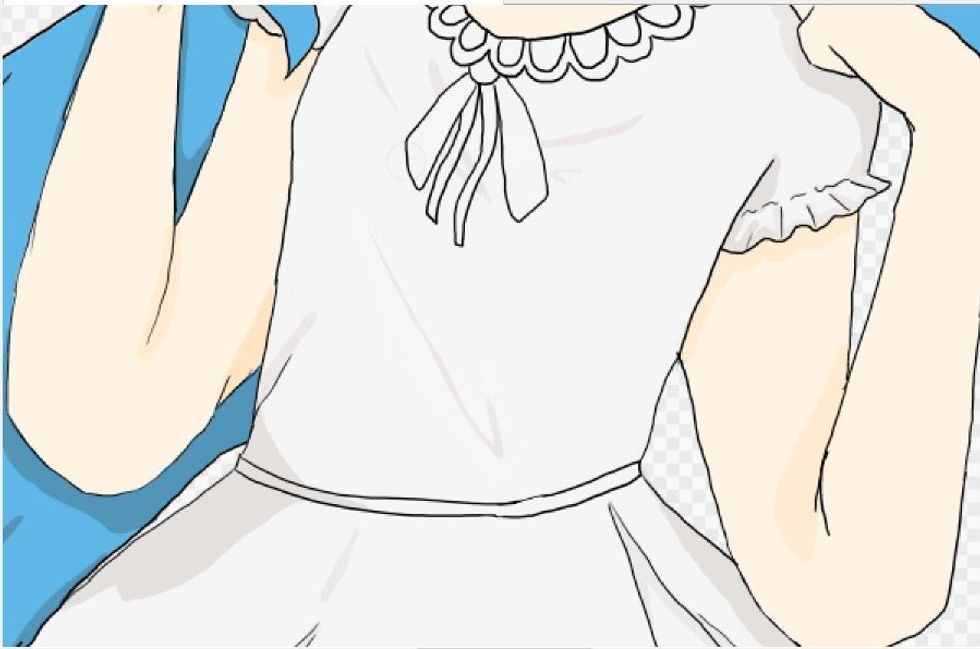 Similar to the rule on hair, add wrinkles with a slightly darker tone, but DO NOT draw them in with black lines. I advise to add some across the chest and in the middle face downwards.

For the second layer of ruffles, the're 3 tones of black. The first one is the natural color on top, the color that shows how the skirt is curling and finally the one that shows actual shading.
Natural: R=39 G=38 B=38 Curling Effect: R=26 G=26 B=26 Shading: R=20 G=19 B=19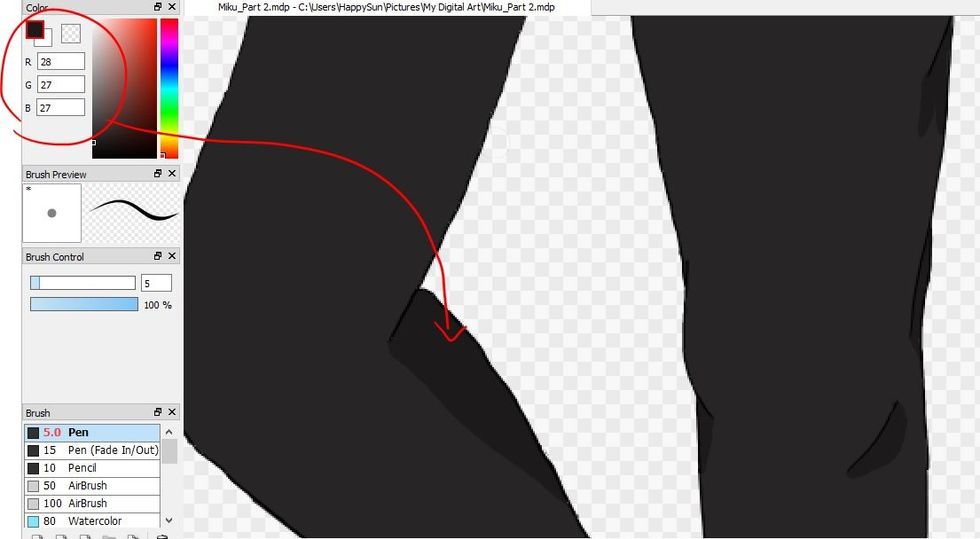 For her stocking's regular color use the same one as the one you used for her ruffles.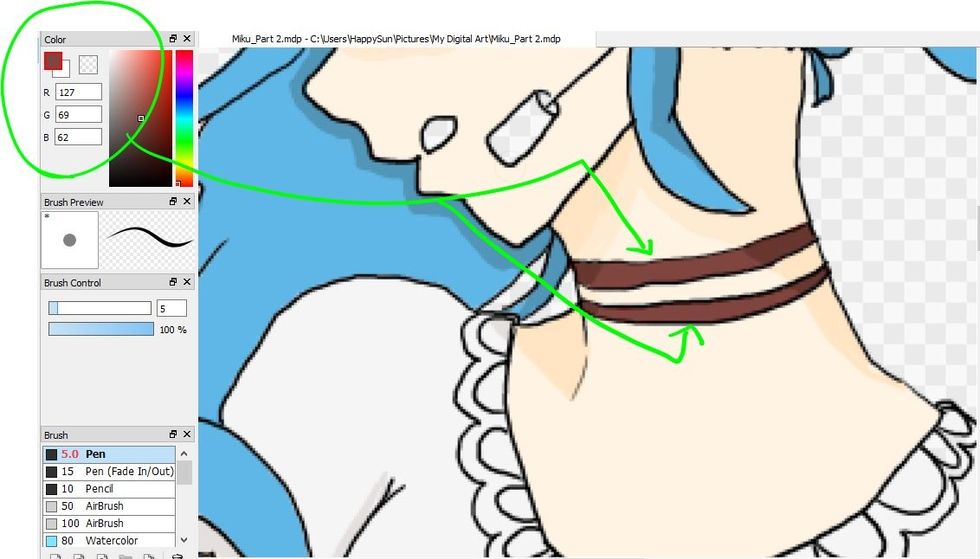 The darker tone I used on her necklace is: R=104 G=53 B=47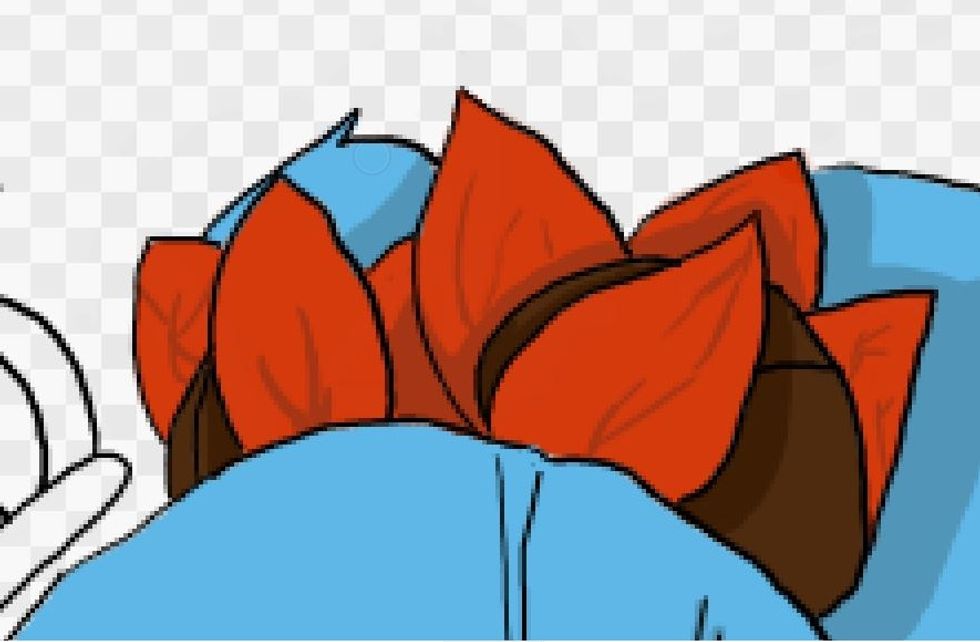 Here, I added leaf-like veins to the petals and applied the rules for clothing to it.
Petals Natural: R=215 G=58 B=13 | Petal Veins and Shading: R=165 G=53 B=20 | Bun Wrap: R=78 G=42 B=14 | Bun Wrap Shading: R=61 G=29 B=4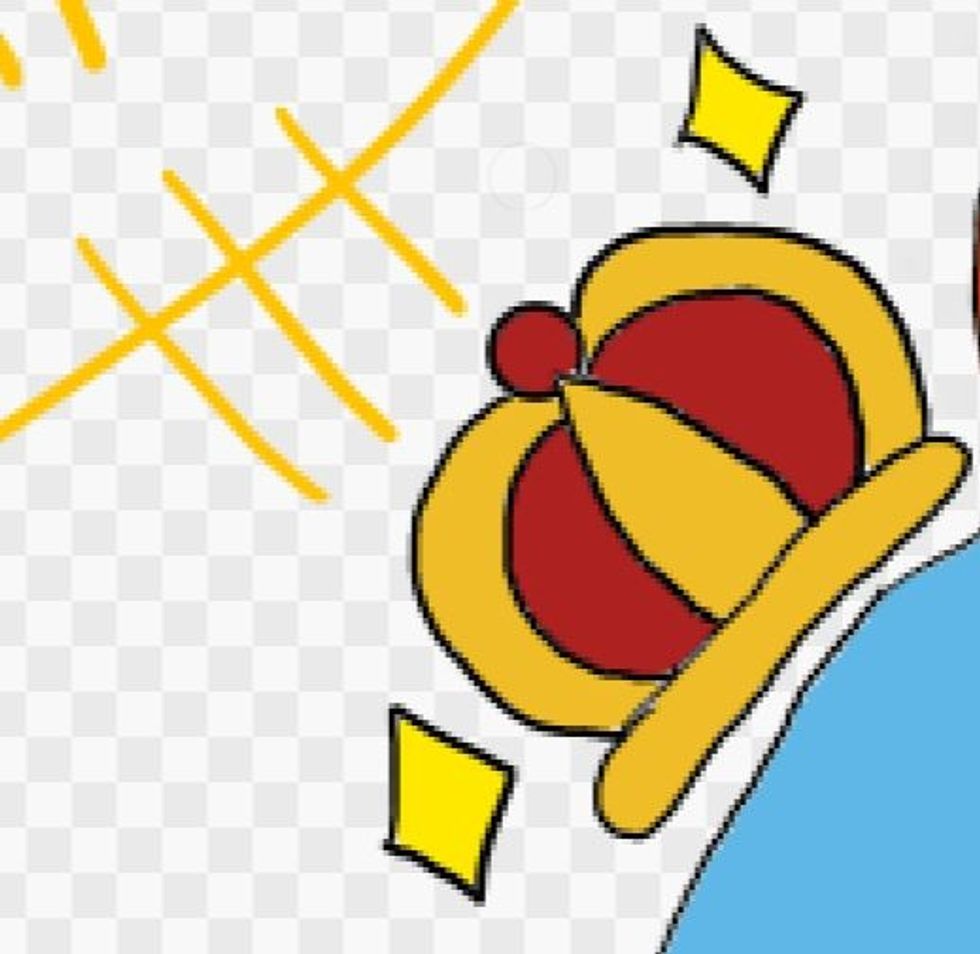 Yeah, The crown is most likely the EASIEST part of all of this. Gold: R=238 G=189 B=39 | Velvet: R=173 G=33 B=33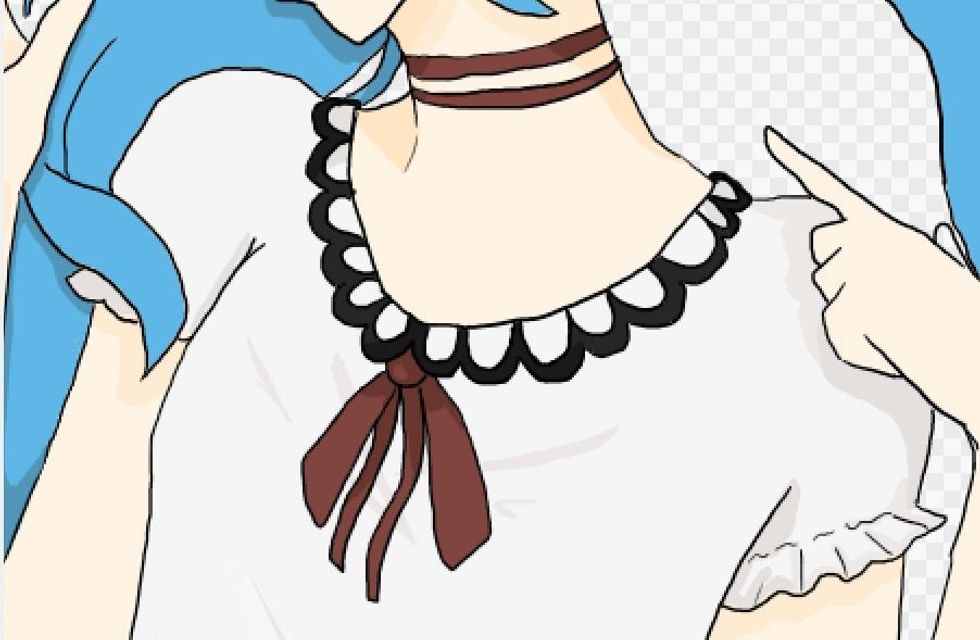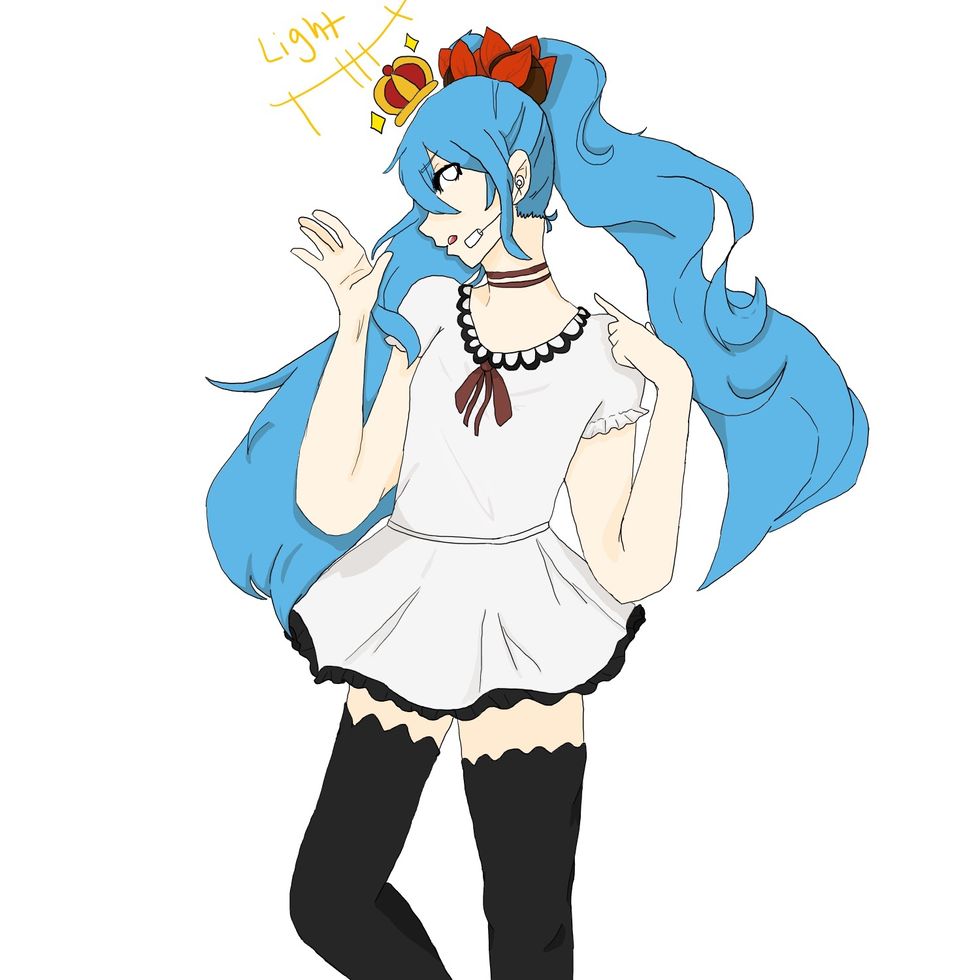 Be ready for Part 3!