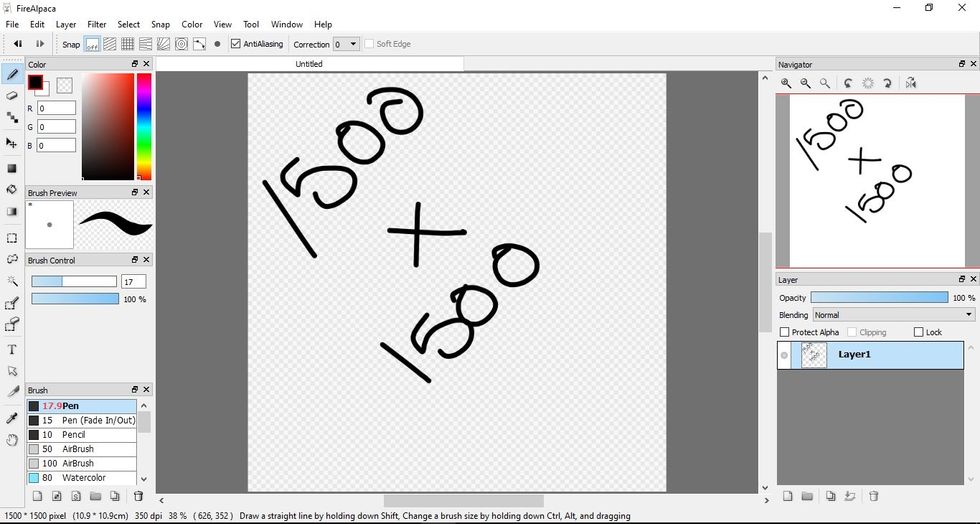 In this tutorial I'm using Firealpaca, a free program that isn't all that shabby! I'm also working on a 1500x1500 canvas.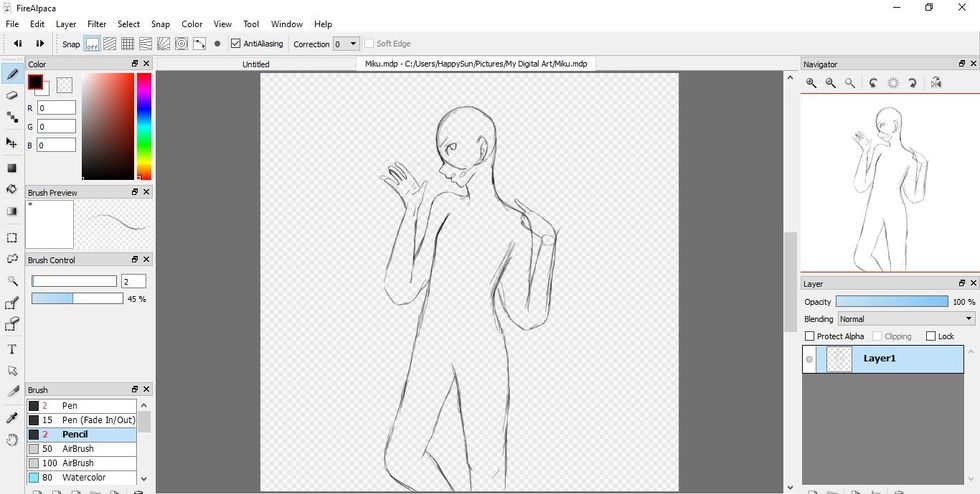 Start your base off simple, to visualize better I made a simple base face and hands-however, I suggest you first finish your entire body base with no detail before starting with the face.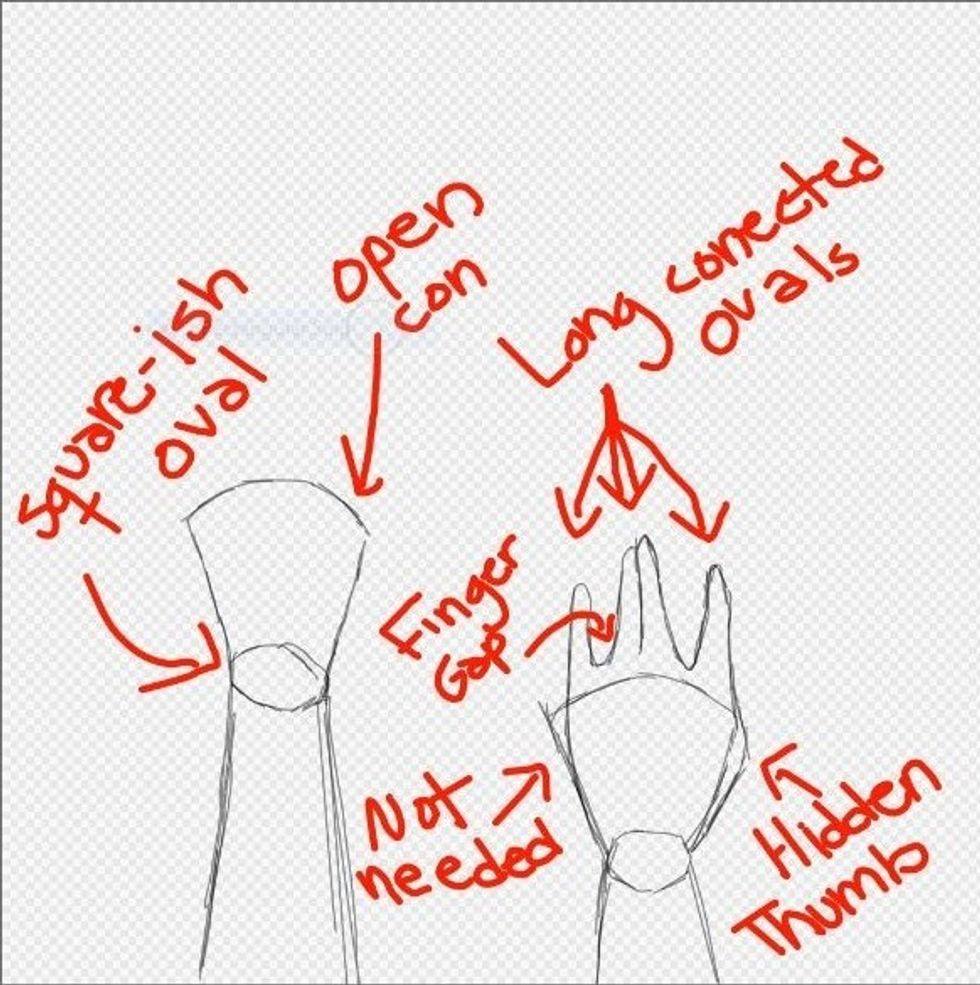 A mini-lesson for hands. In case you're struggling, this in how I usually draw my hands!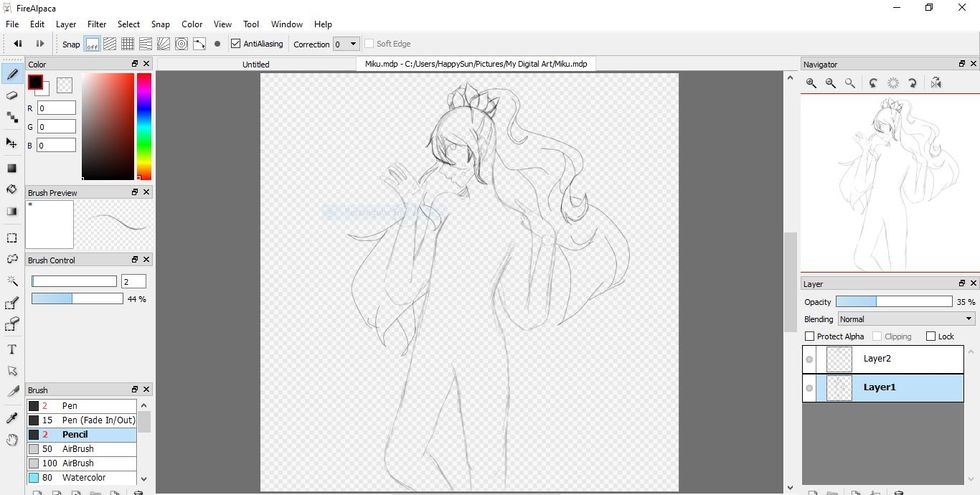 To make it simpler, make a new layer and fade the first one so you can draw the hair on the second layer with no distractions.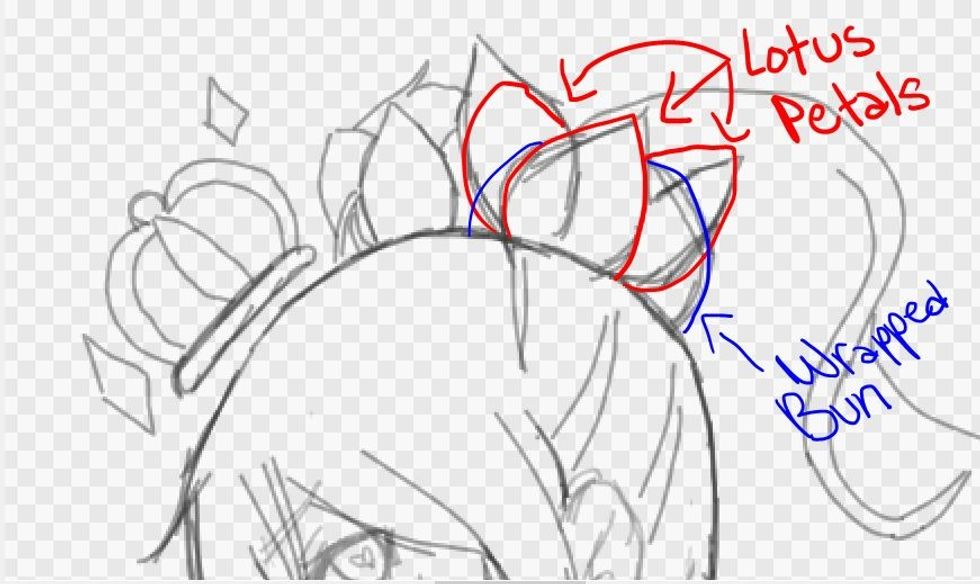 In the "world is mine" outfit Miku has 2 small wrapped buns with orange tiger-lily-like petals coming from the wrap. As well as 2 high placed pigtails.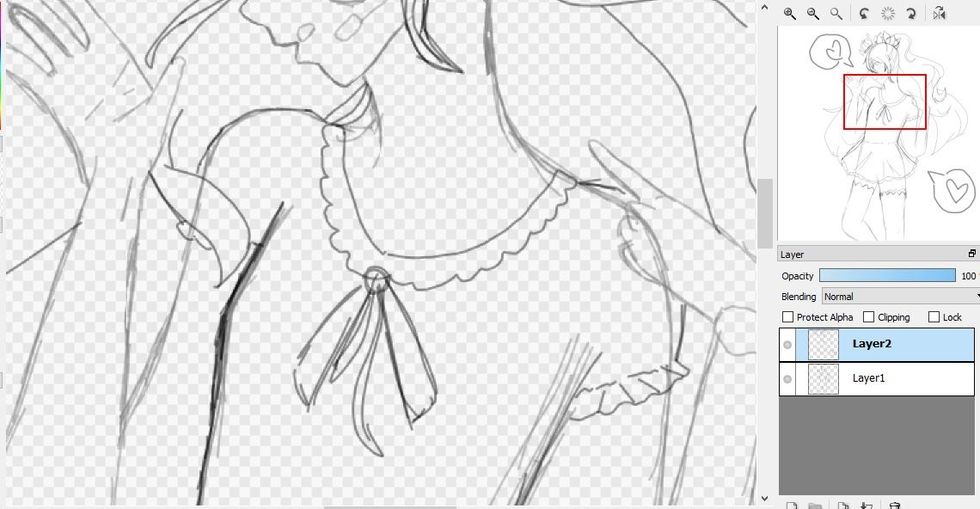 Since this is the classic "World is Mine" outfit, draw a ring around her neck and make bumps over lap it. Add a circle in the middle and 2 triangles, and 2 wavy flat lines out from it.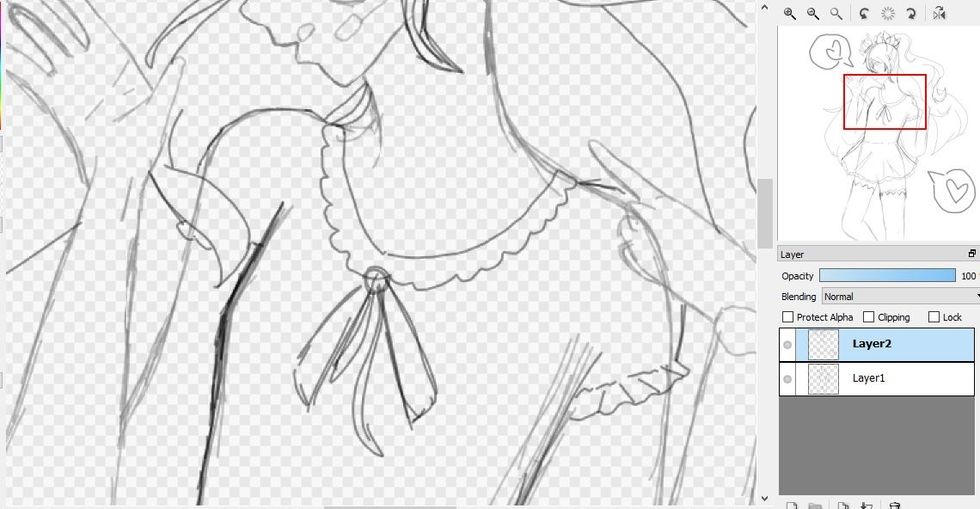 For the sleeves, make a line surrounding the shoulder, making sure to leave a small space between the 2 lines. Add any type of ruffle you prefer. For this example, I used the most basic style.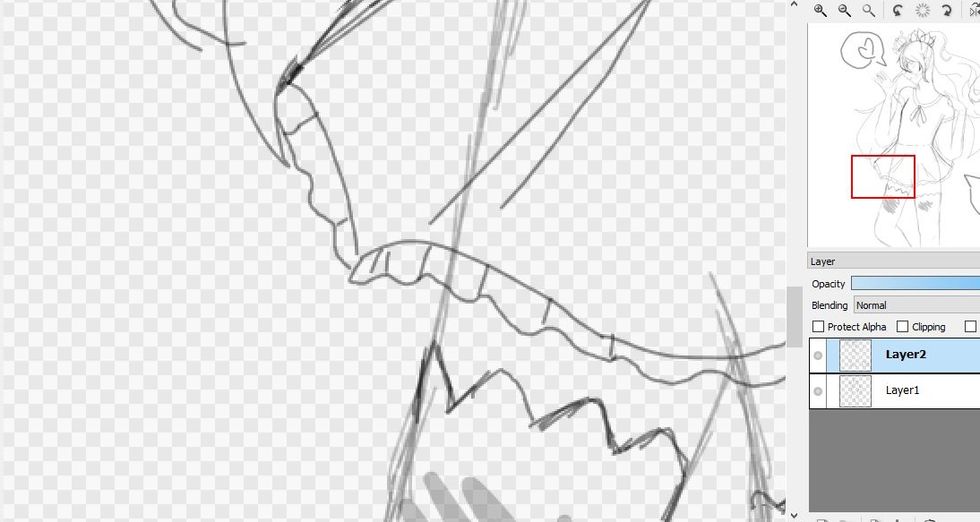 Here, I used the Basic Ruffle Style twice. The top layer of Miku's skirt is very wide and exaggerated. I used less lines of definition and made normal clothing wrinkles. The bottom one has small waves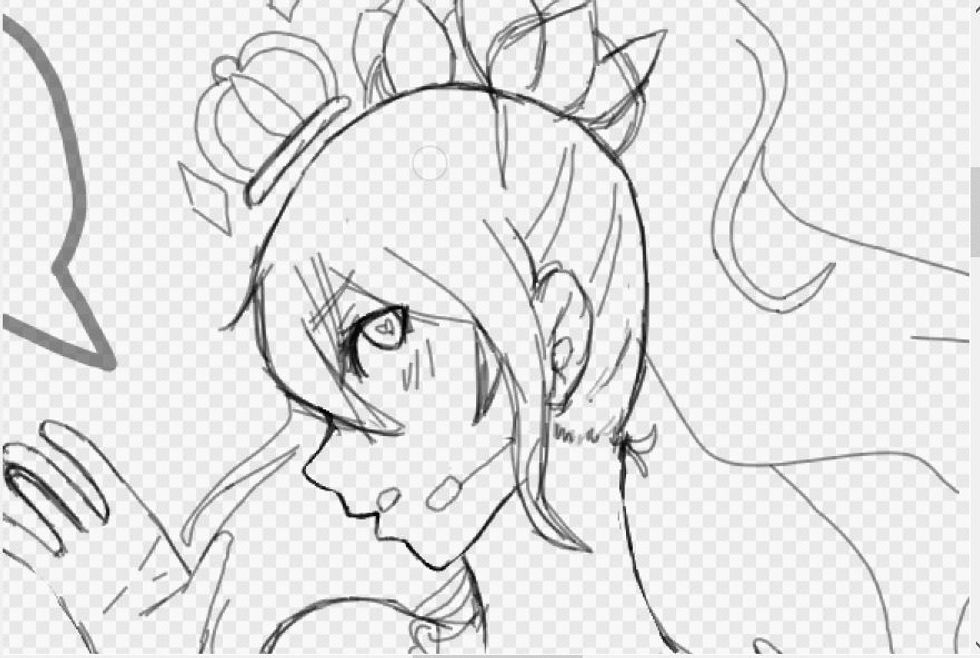 Start cleaning up! Erase any unnecessary lines from layer one. Add small details like the crown and eye details.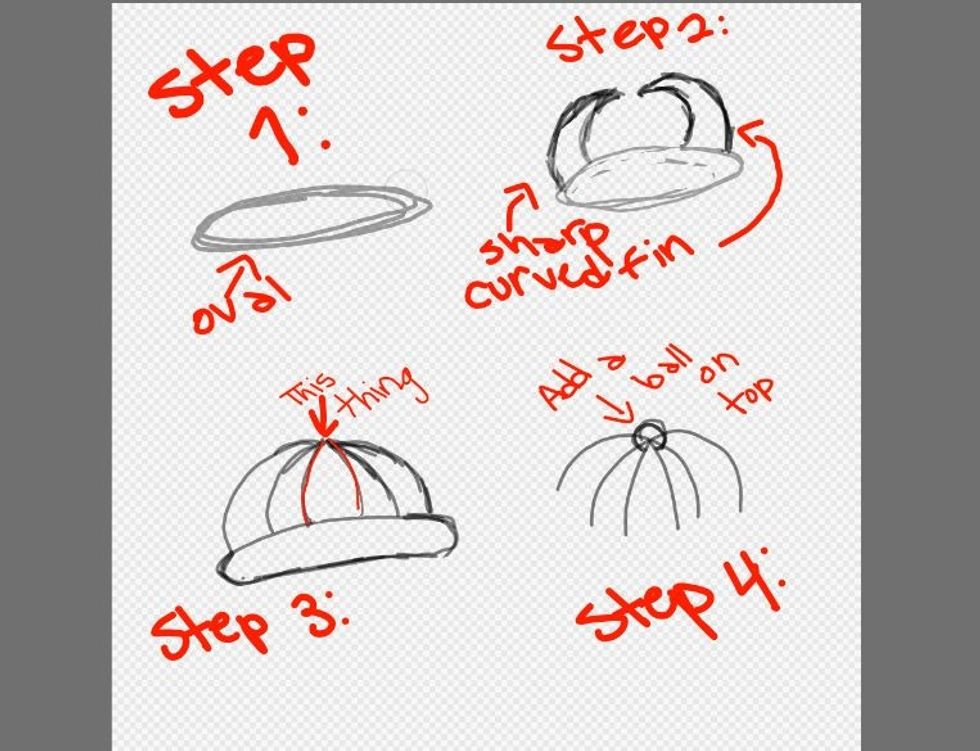 How to draw Miku's crown.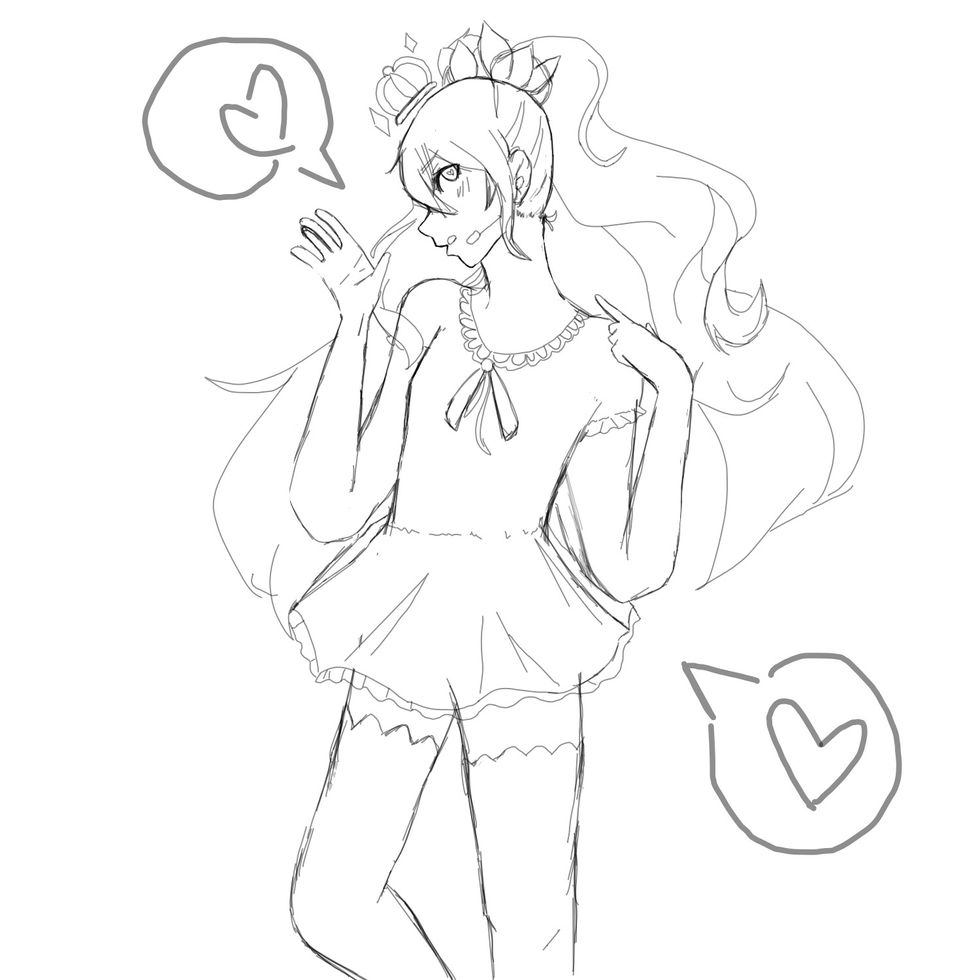 Darken the lines you plan to keep.
Finally, in another layer, retrace all of Miku's hair and body ONLY. Then make the first 2 layers invisible to have you final Line Art result.
Drawing Program
Drawing tablet or mouse
2000.0lb Determination and imagination!