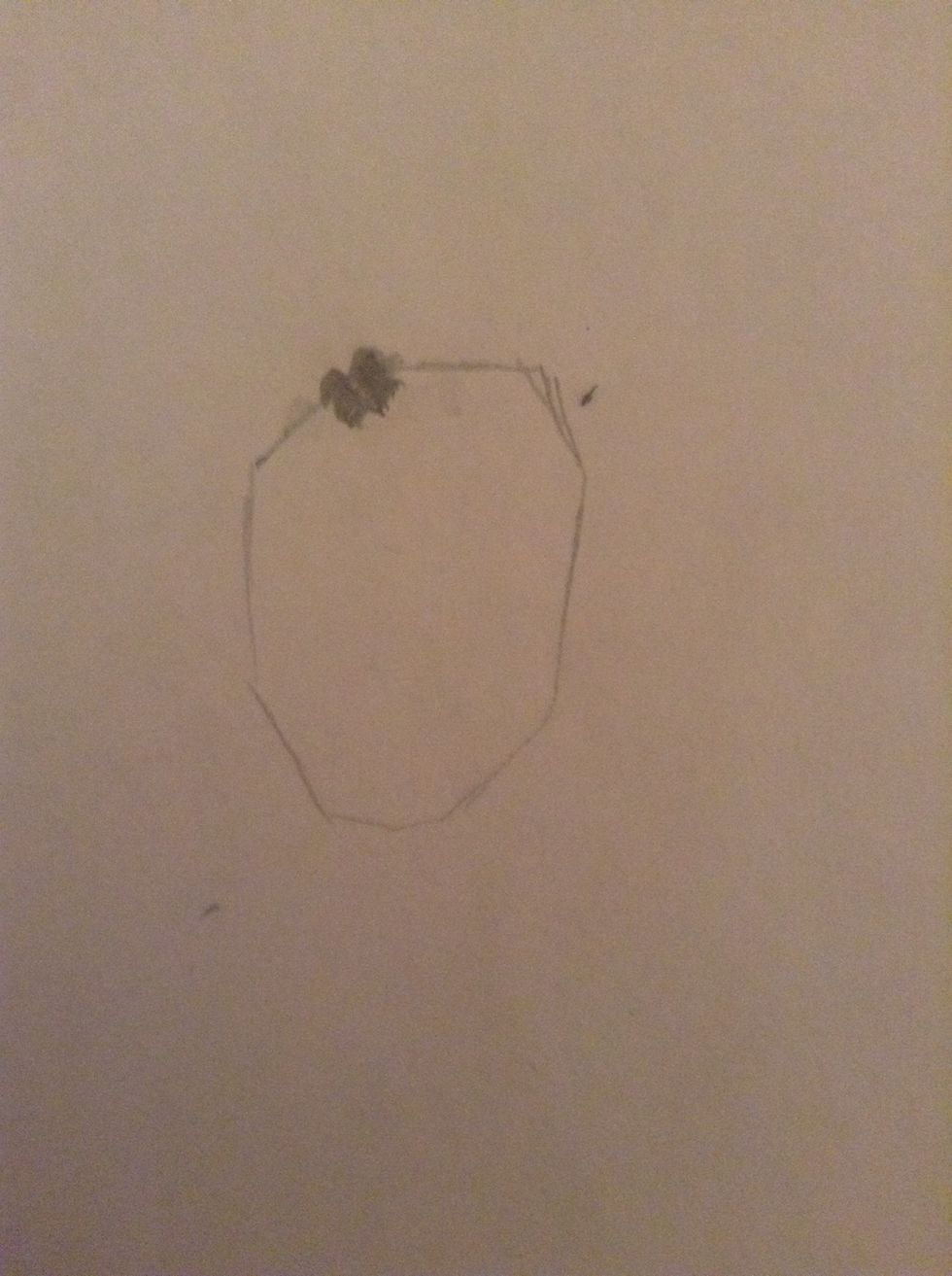 First draw a very dark section that curves up slightly. Draw two side by side where you want the part.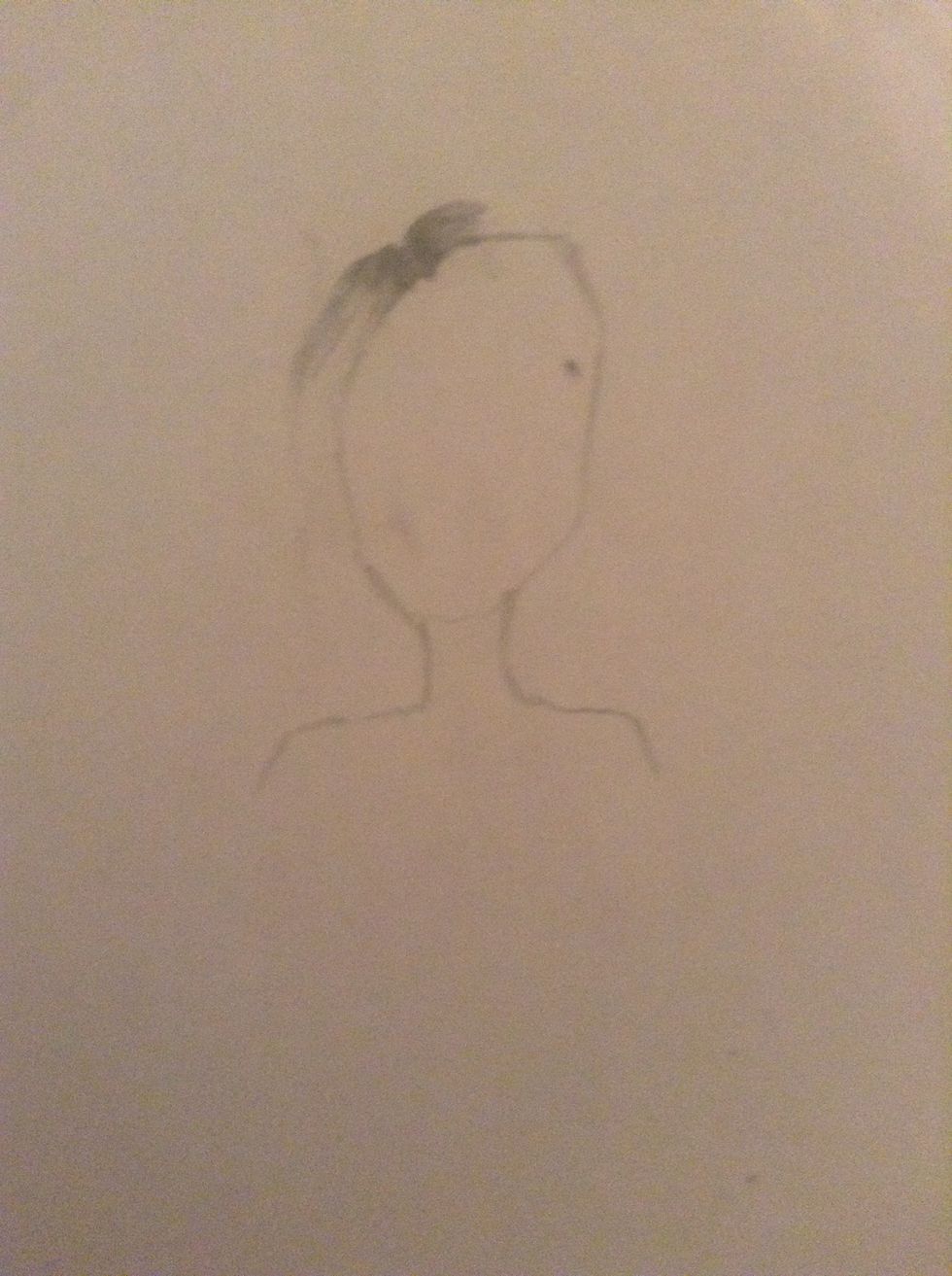 Shade the area your light source is coming from very light. My light source is coming from the left.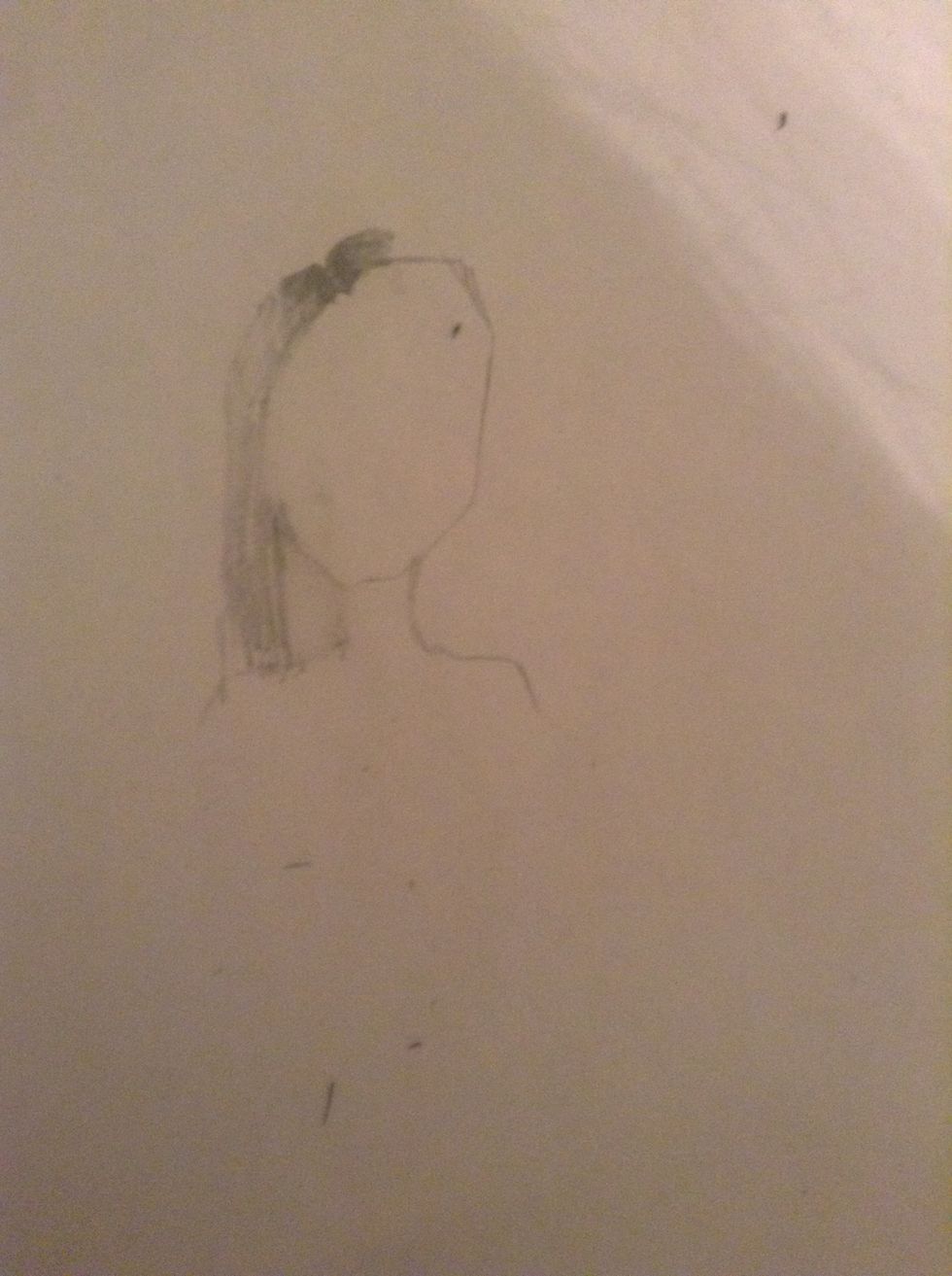 Shade a tiny bit darker on the same side under your area with the light source.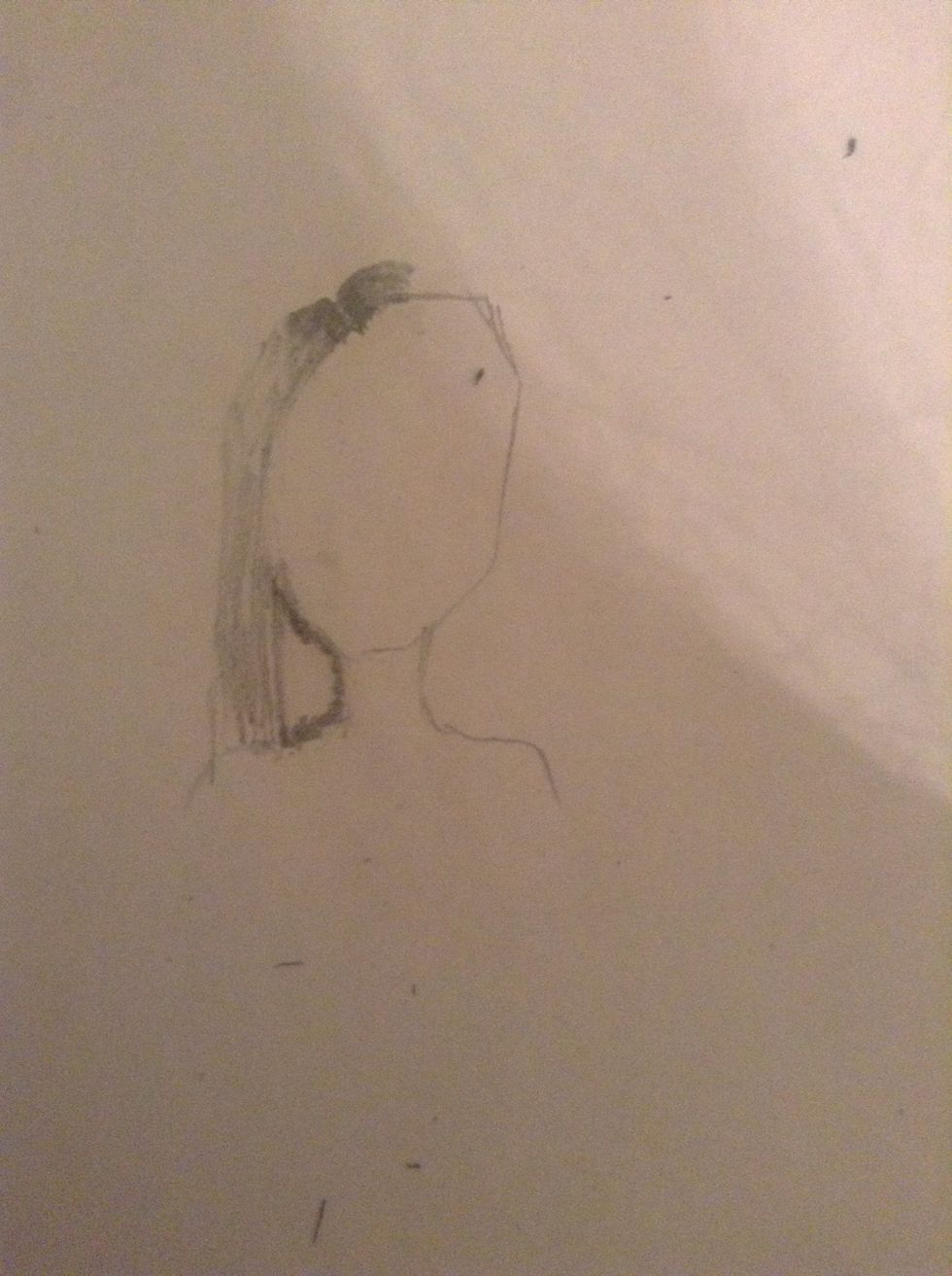 Around the neck area darken it slightly.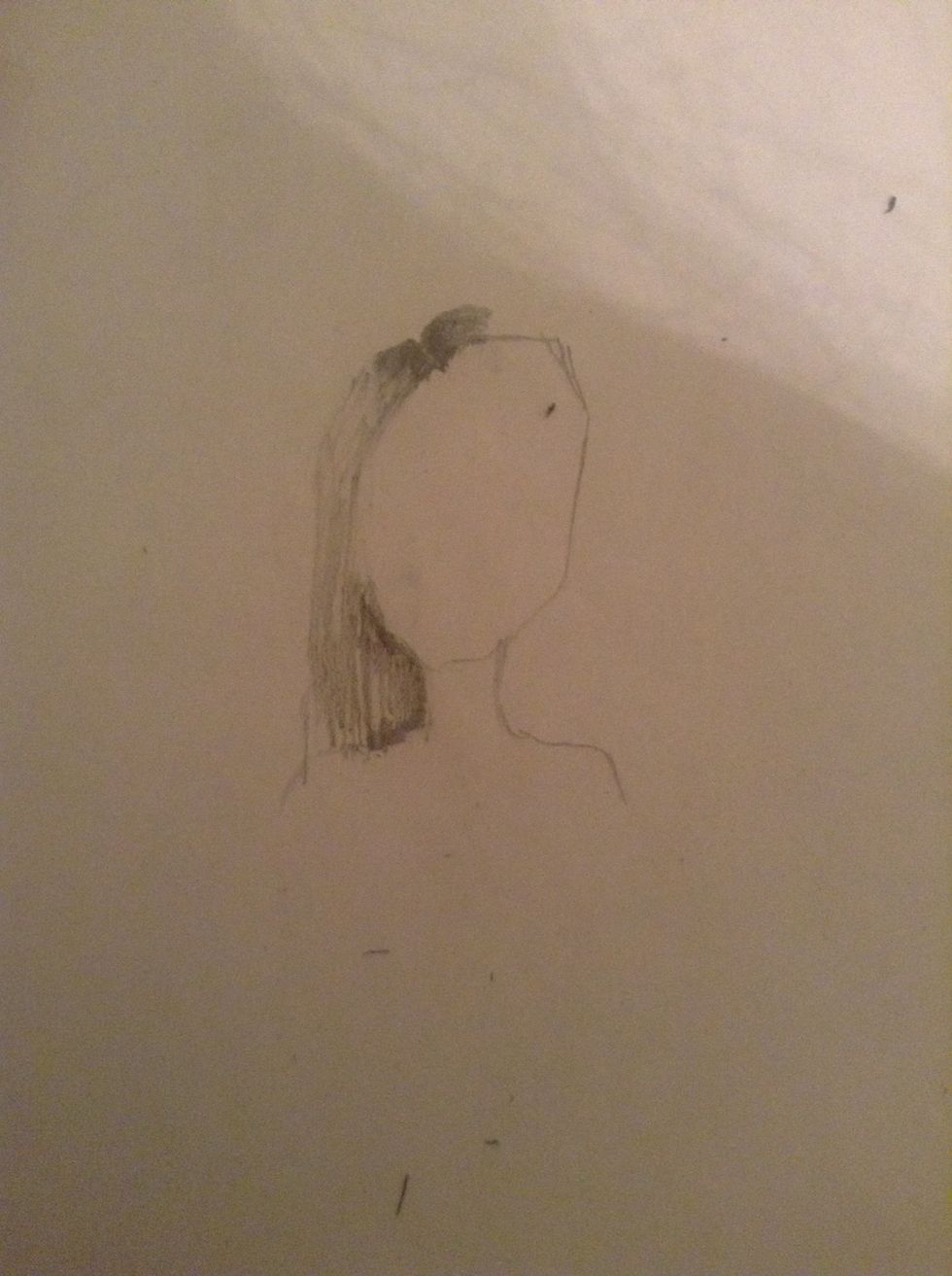 Shade in the area that is beside that dark strip.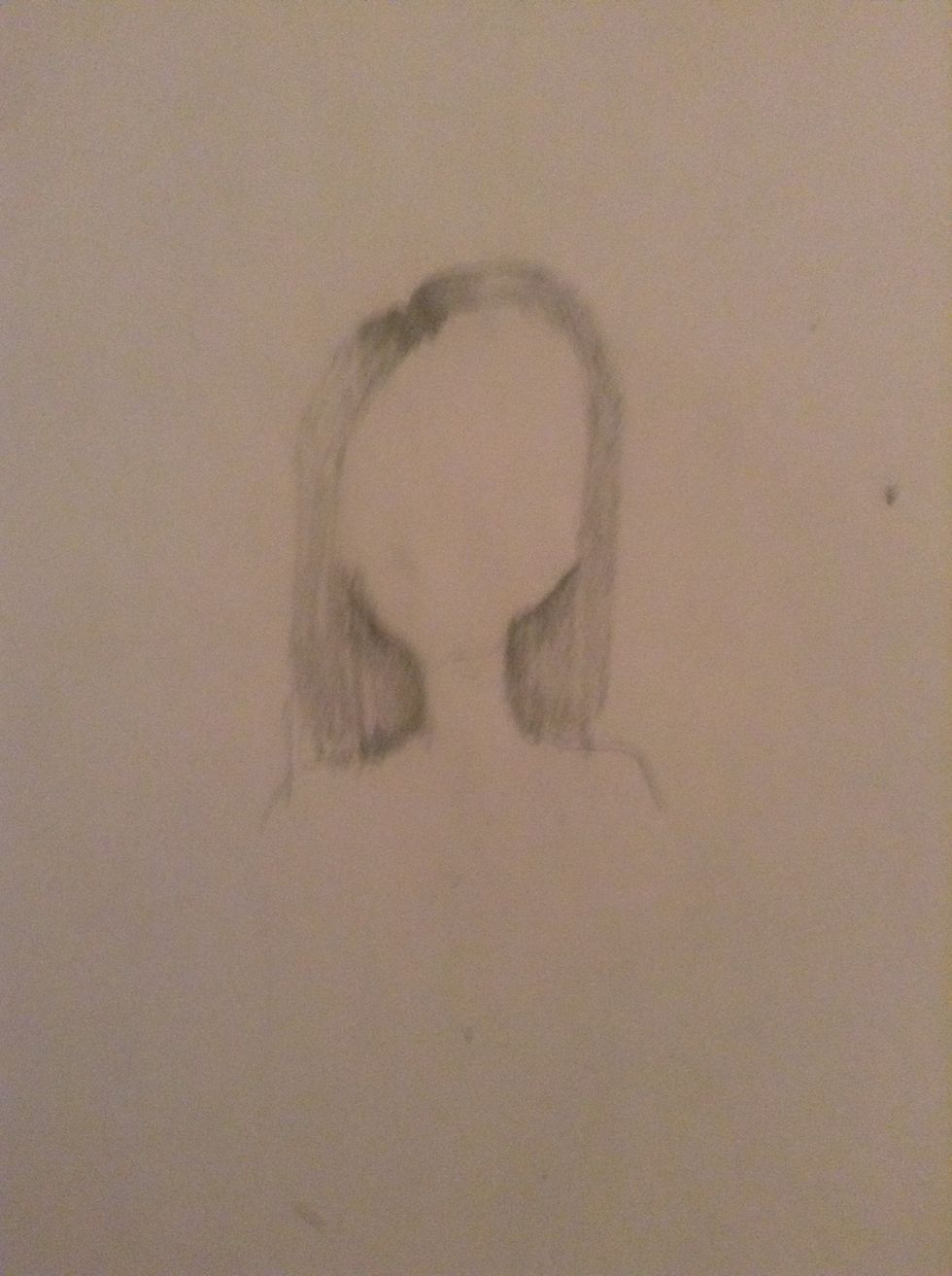 Repeat that step on the other side of the part without the highlight this time. There's the straight hair.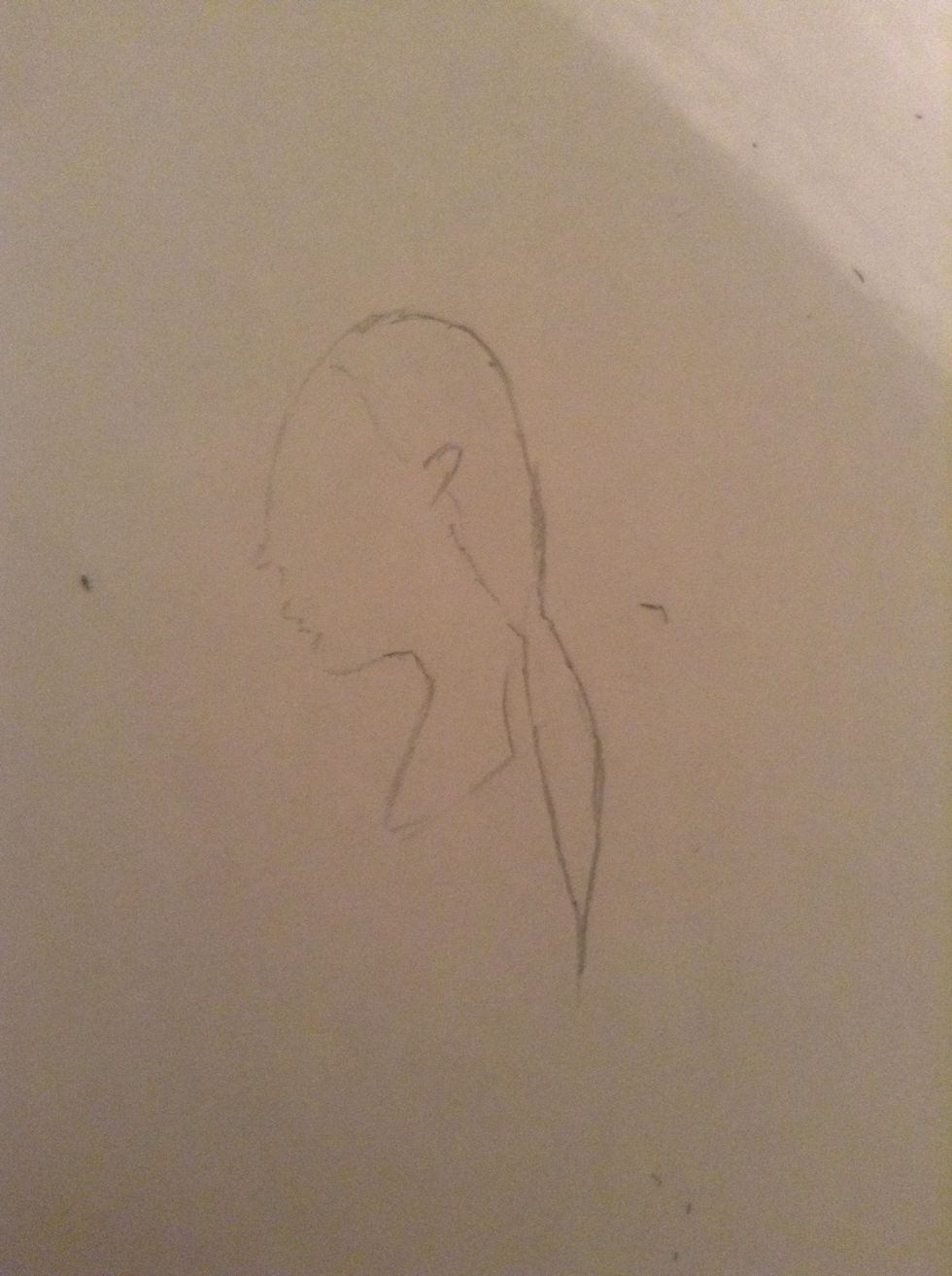 Start off by drawing the outline of your ponytail.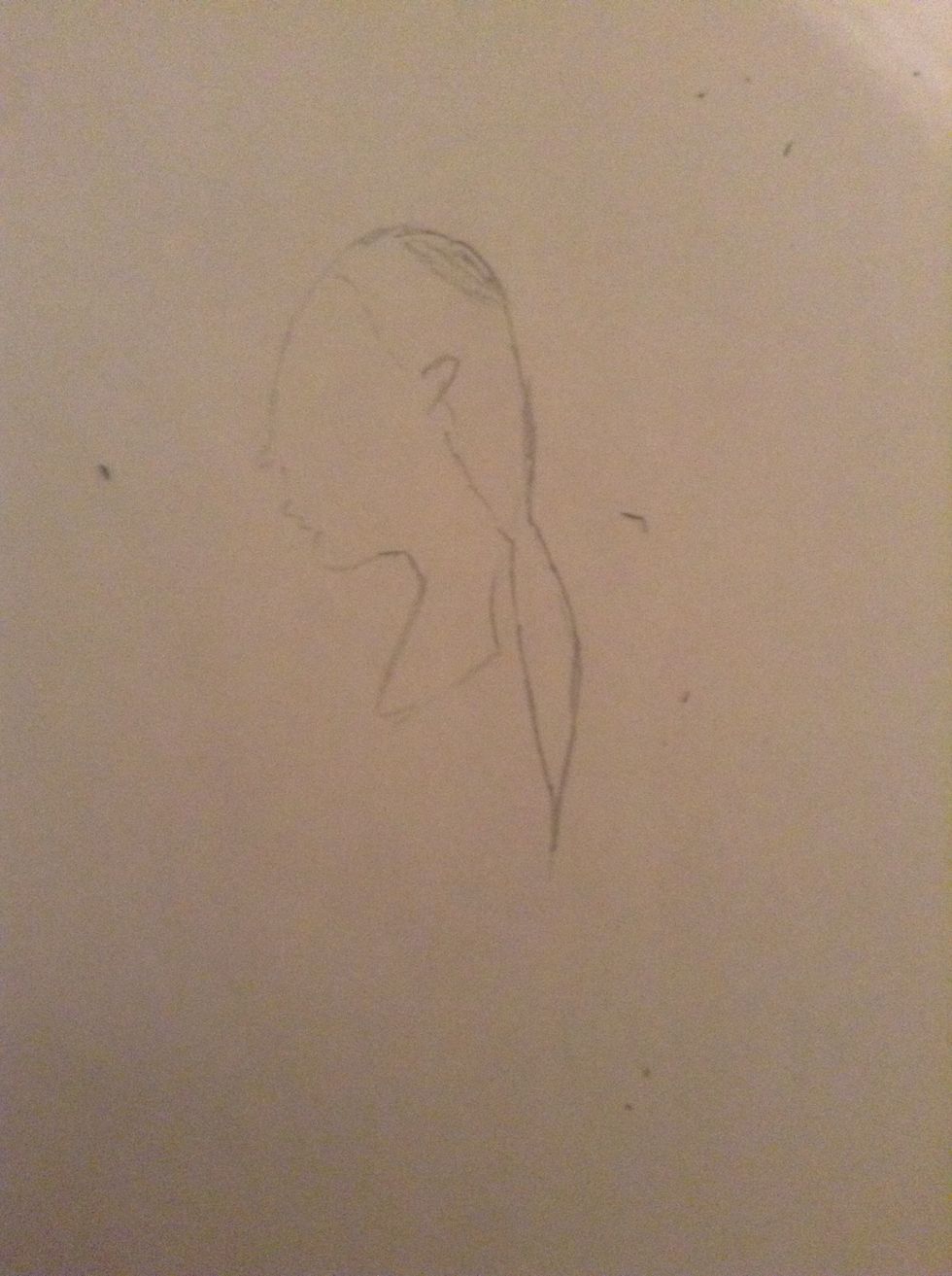 Next shade the area that's being hit by the light source. For me it's the upper right corner.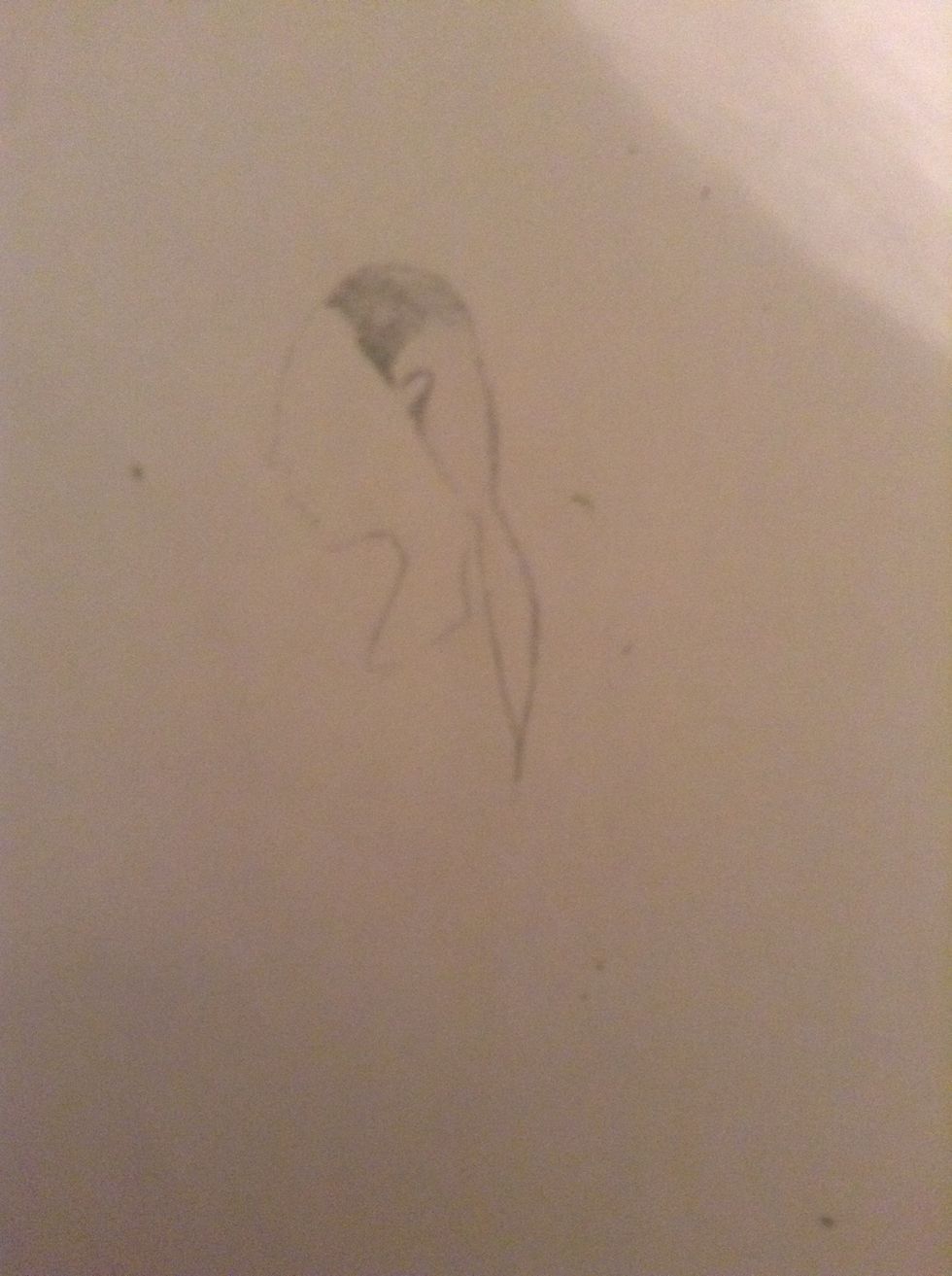 Start to shade darker when you shade away from the ponytail.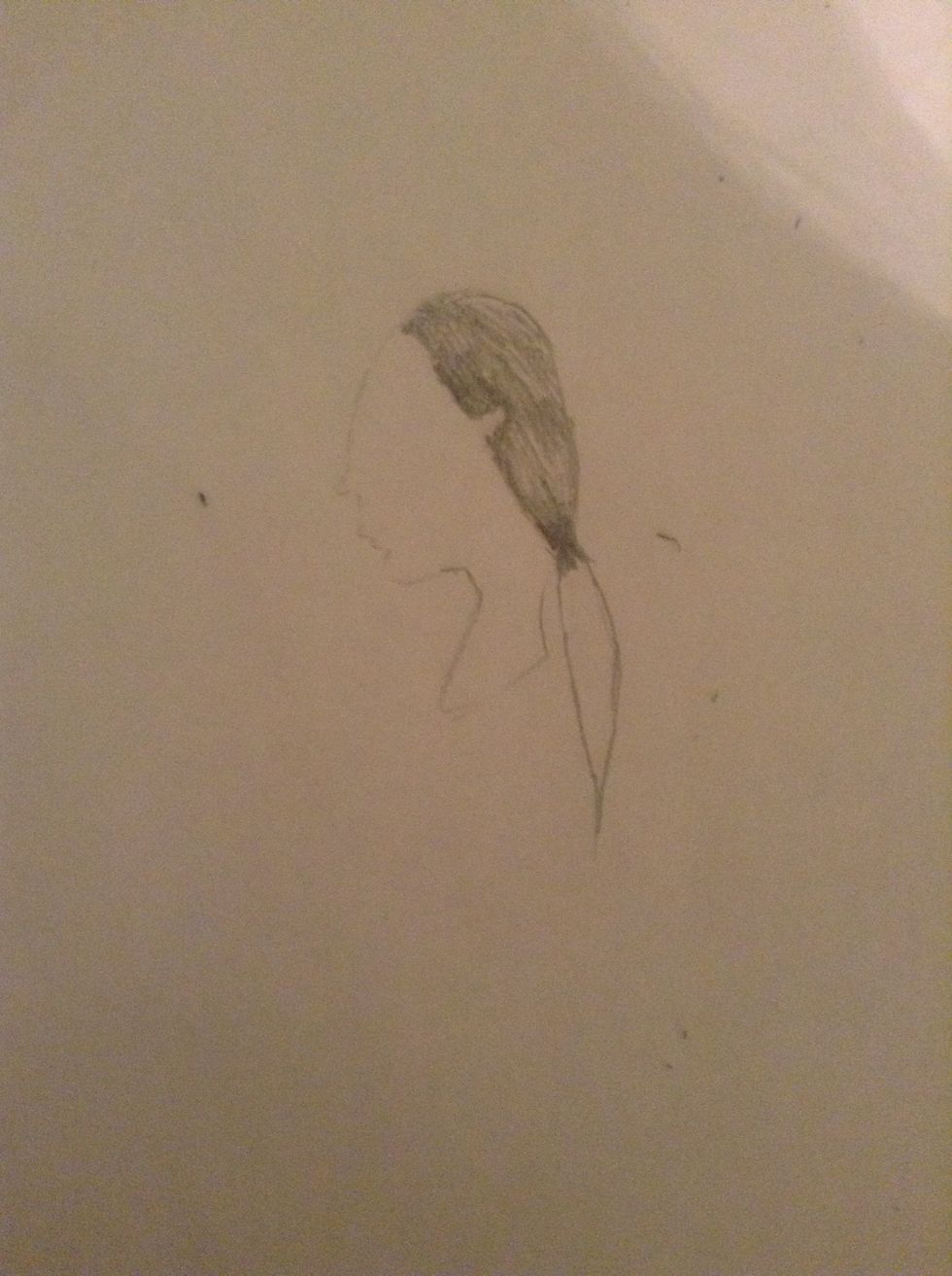 Around the hair tie area shade darker.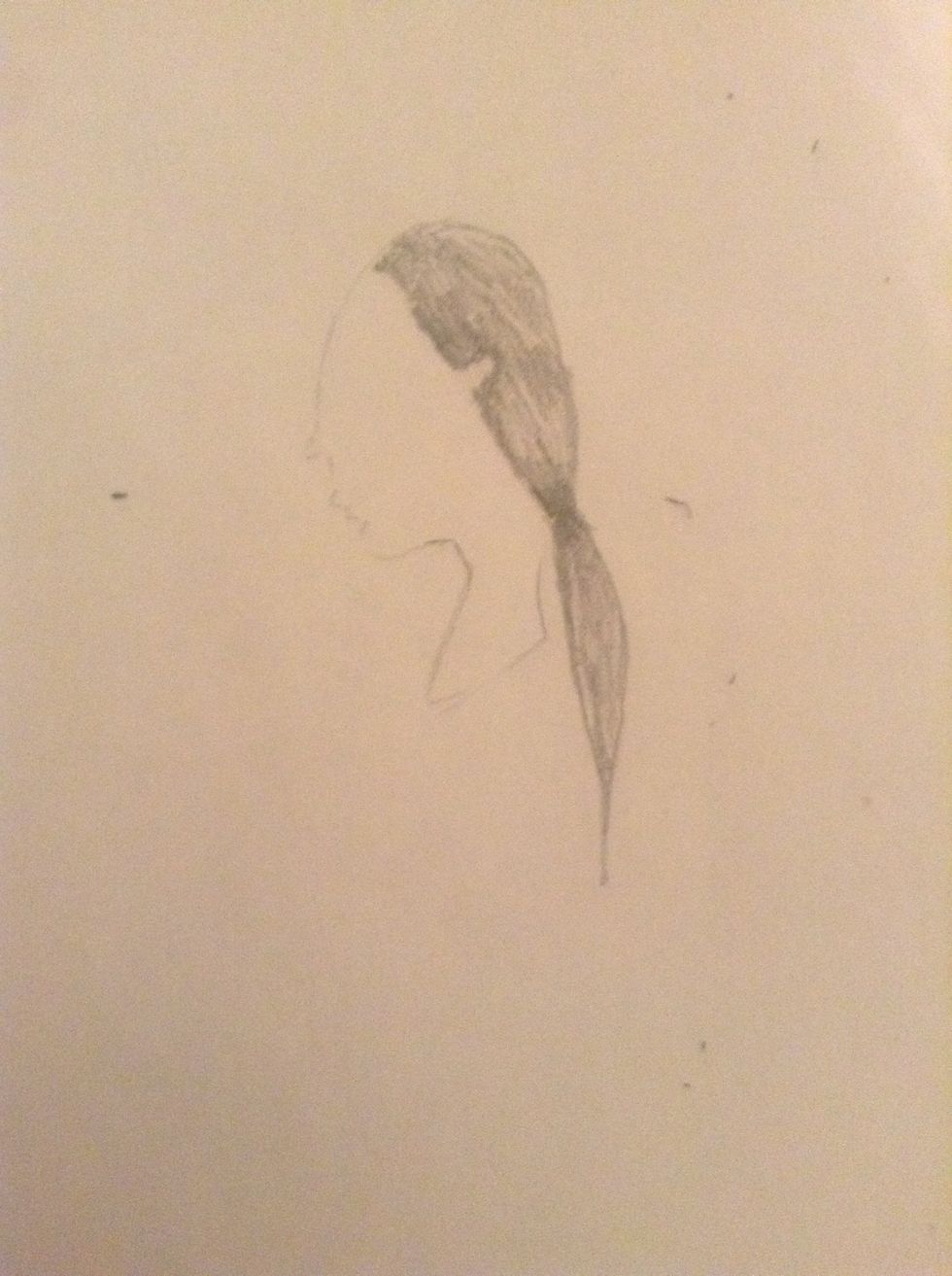 Finish your shading.
Draw stray ends of the hair that fell out of the pony tail. Don't forget to add the hair tie then your done!
Pencil
Shapener
Eraser
Paper