Lightly draw a plus sign, then surround it with a circle for the head
Lightly copy this onto your paper using circles to represent joints and lines for limbs.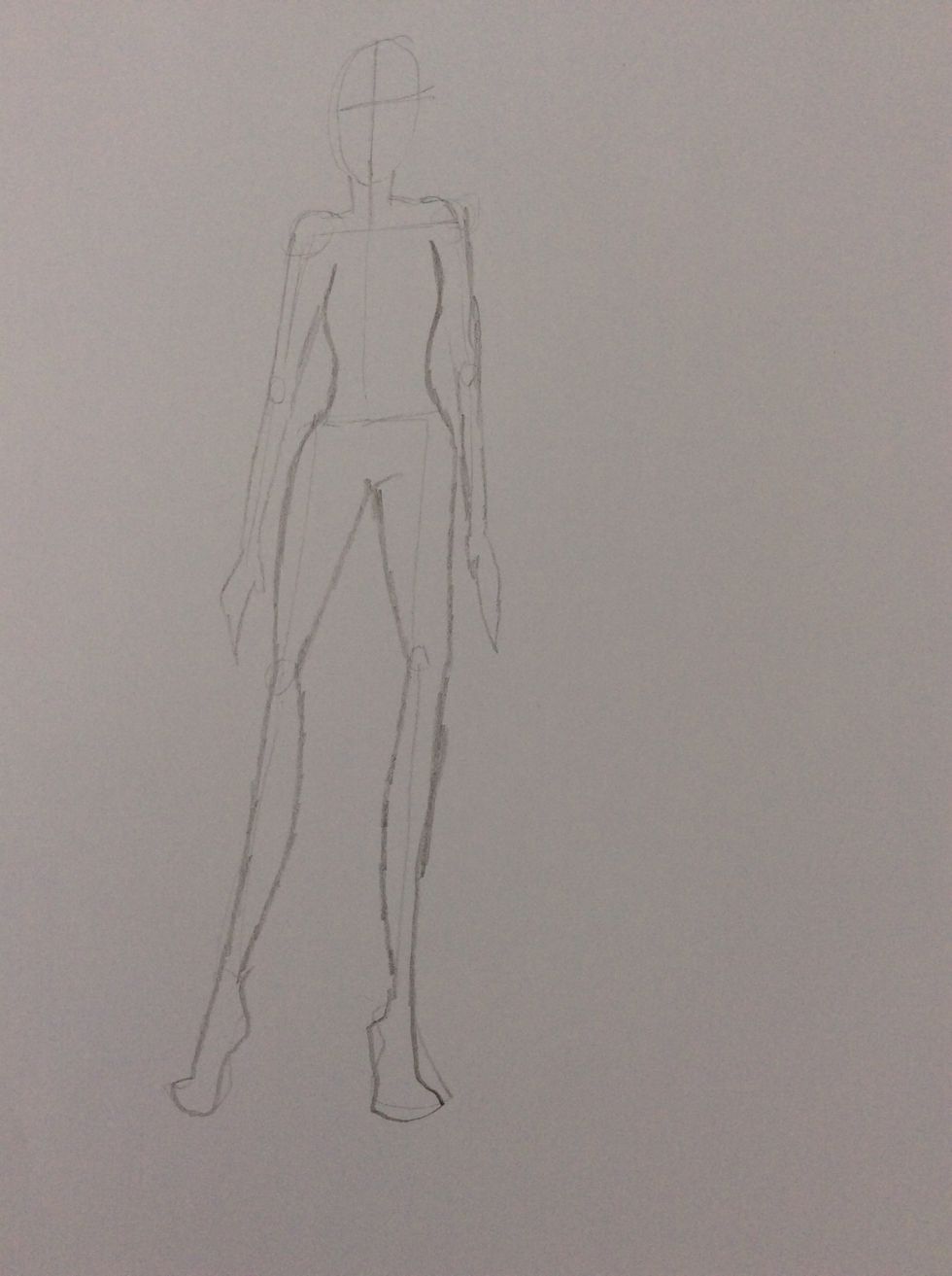 Draw your model onto the form we started with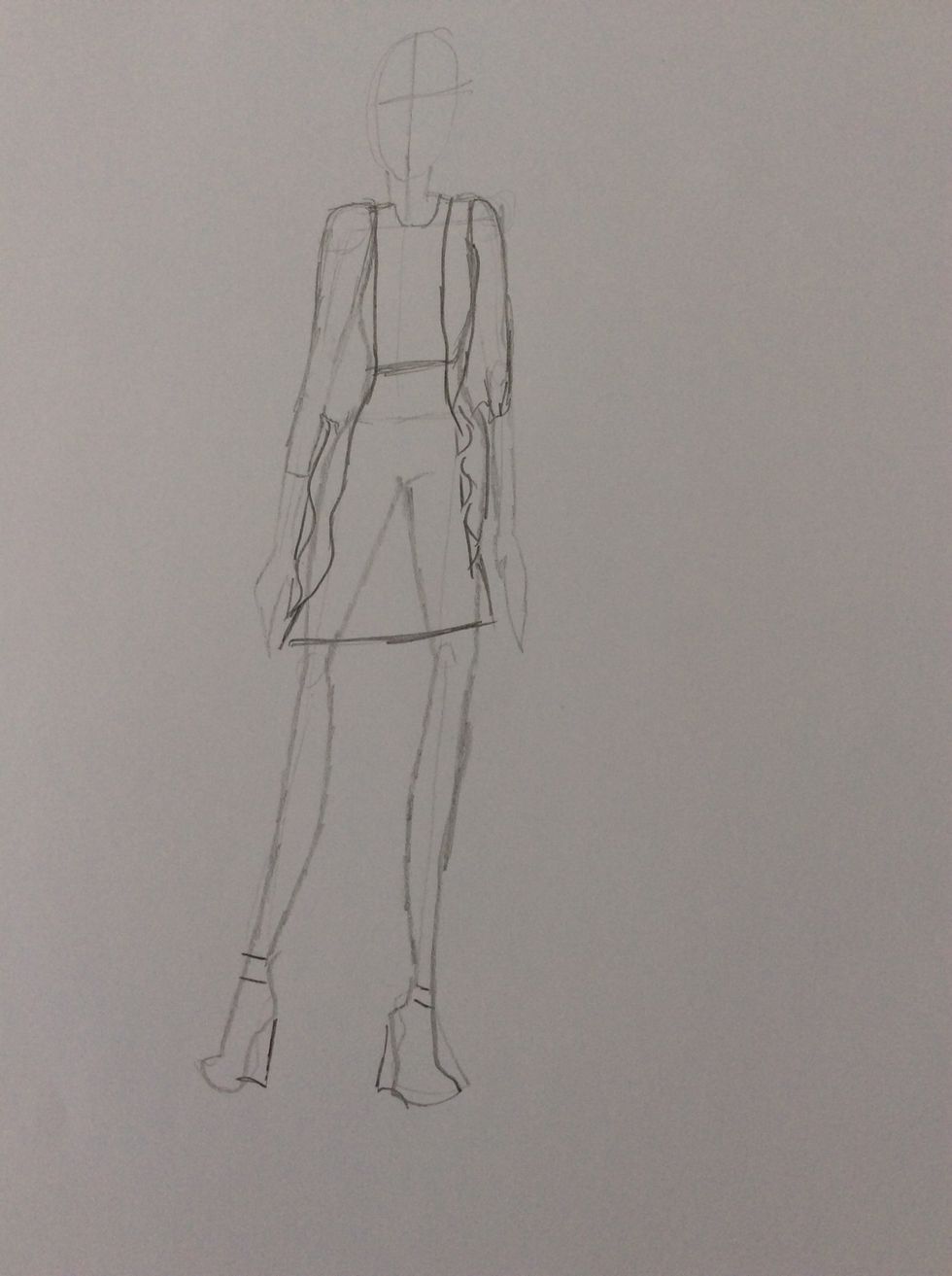 Draw the basic form of your outfit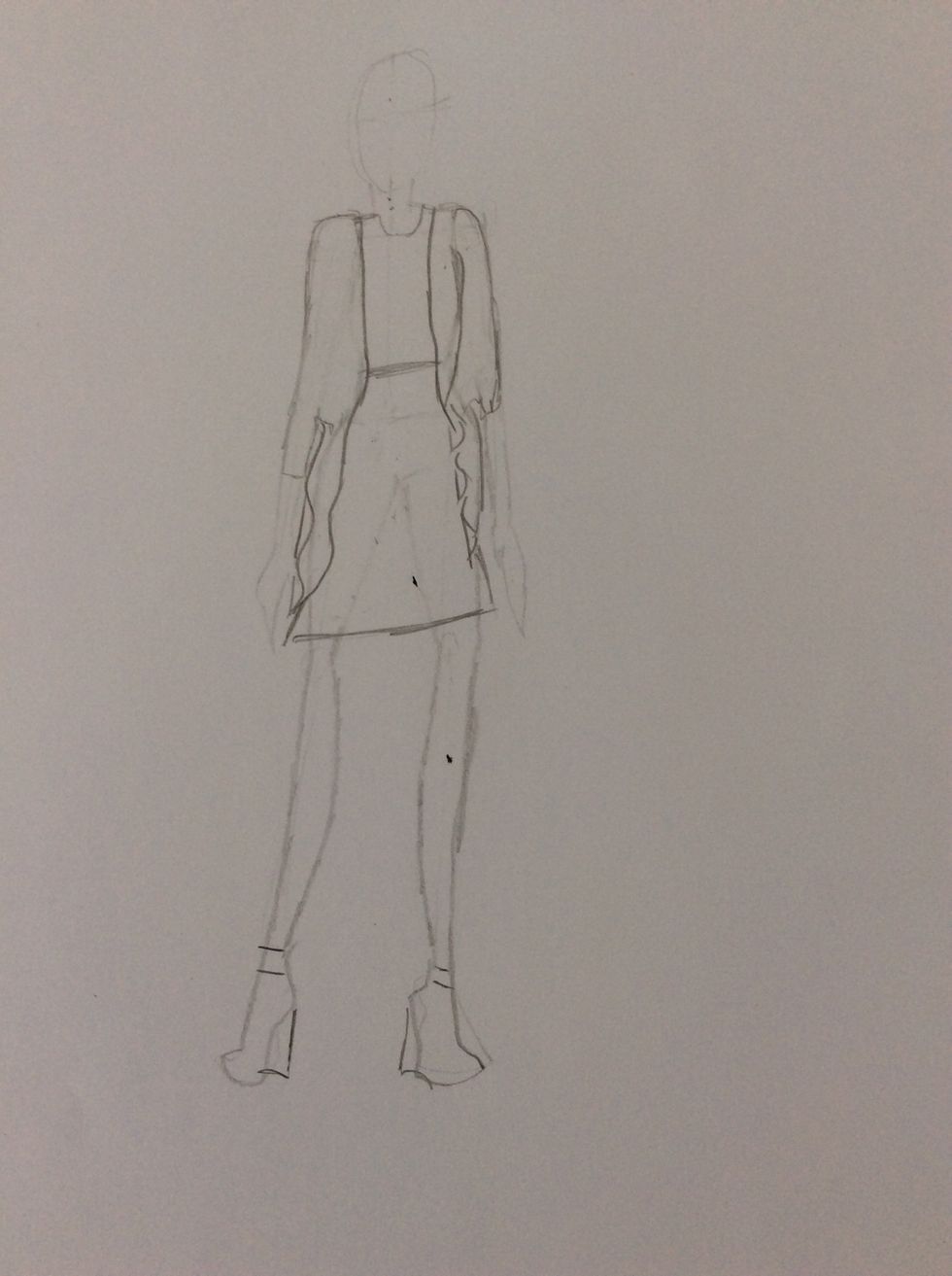 Erase all lines and any other lines standing in your way
Bring out those colored pencils (sorry my brothers legs are in the backround😁)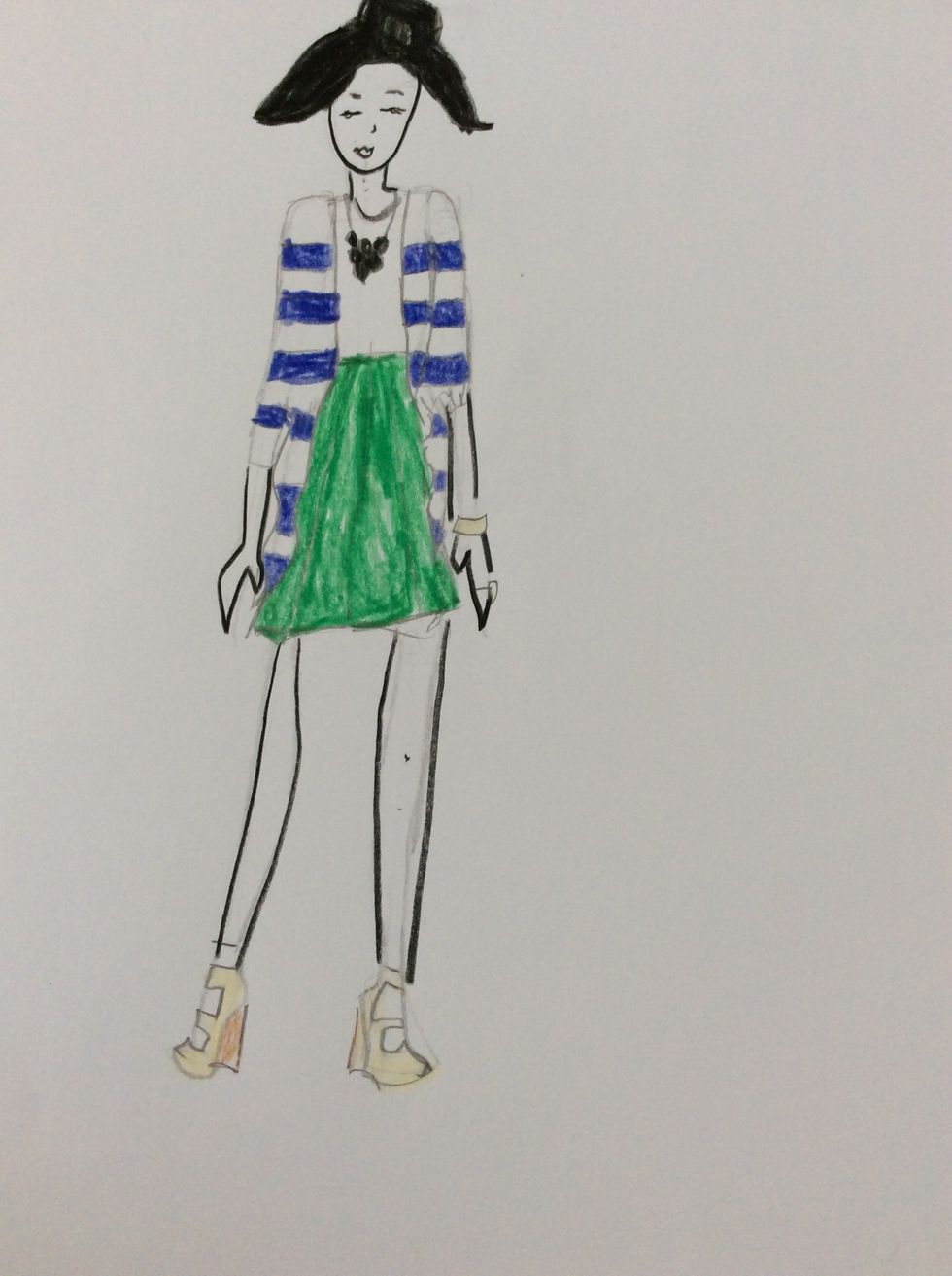 Finish coloring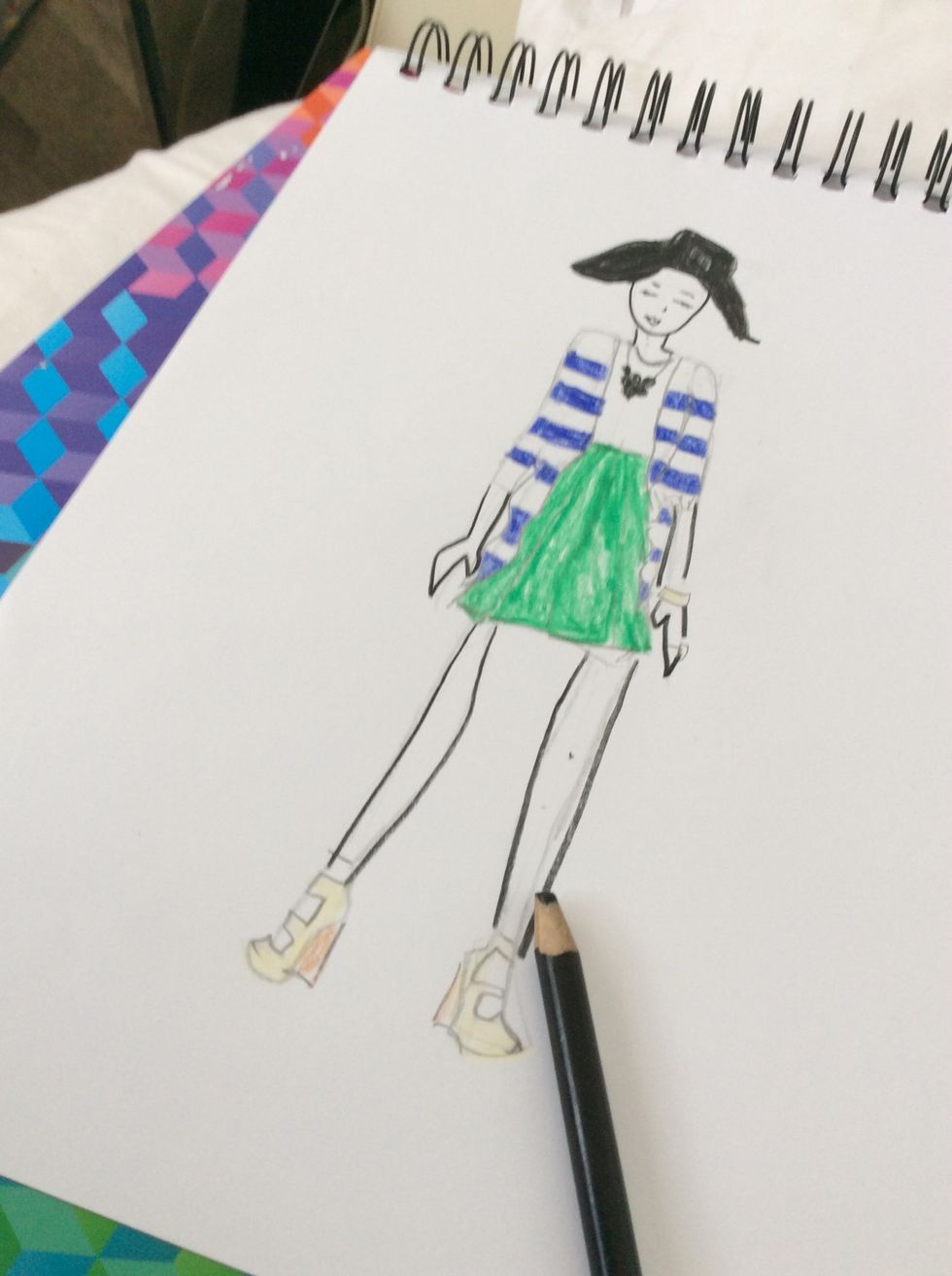 Outline your model (optional)
Your done!
Pencil
Sketchbook
Colored pencils
Fashion Designer
Hi! My name is Jackie I want to be a fashion designer, I sew and sketch a lot. I have a dog named Puffy, she's my profile pic.