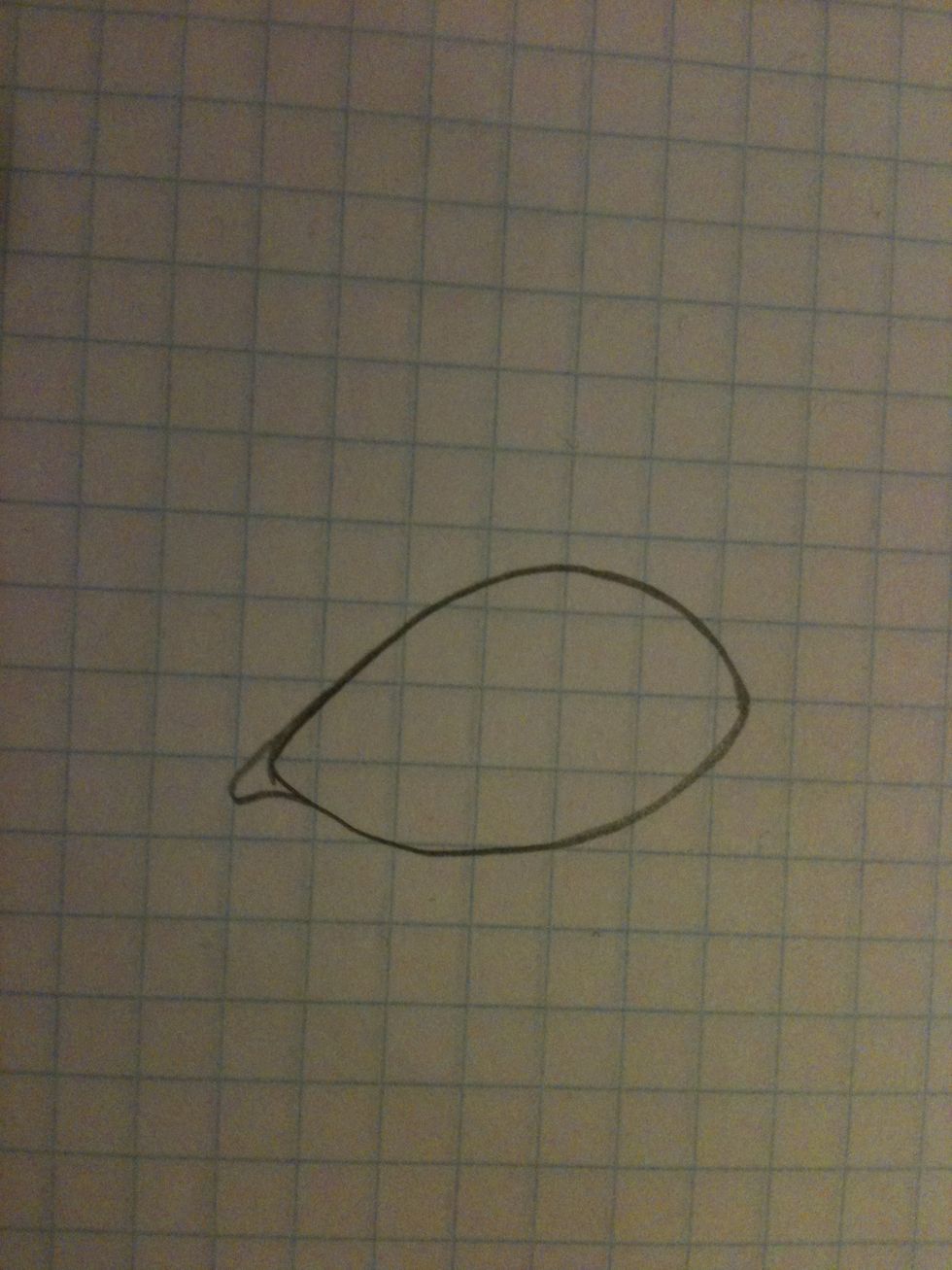 First you need the basic shape of the eye.
Time to draw the iris. Here you need to think about what emotions you want the eyes to show. If you have a lot of space between the iris and the eyelids you can get a scared look etc.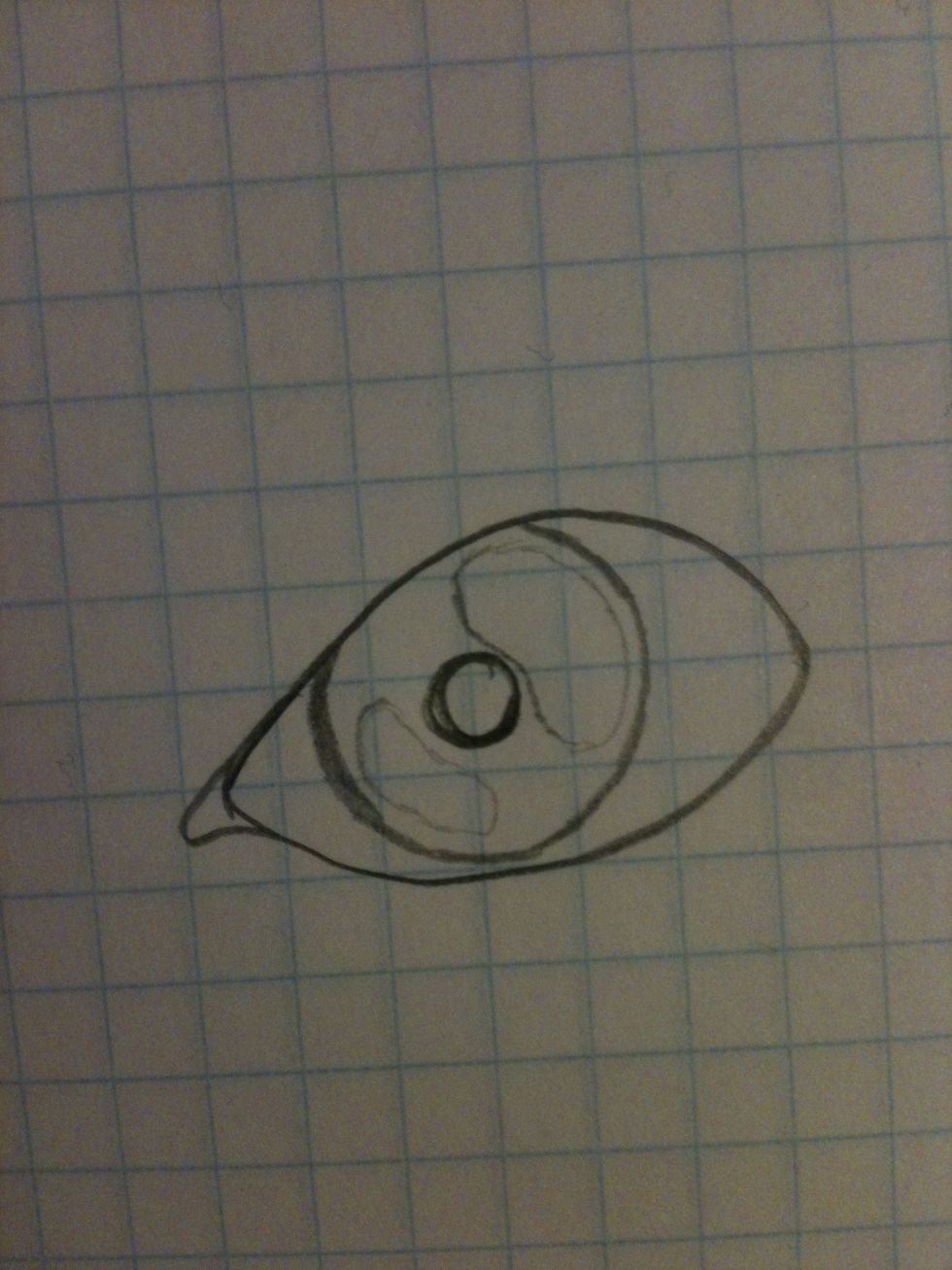 Now you draw the pupil. Again, think of what emotion you want to show. I also marked the area where im going to create shine.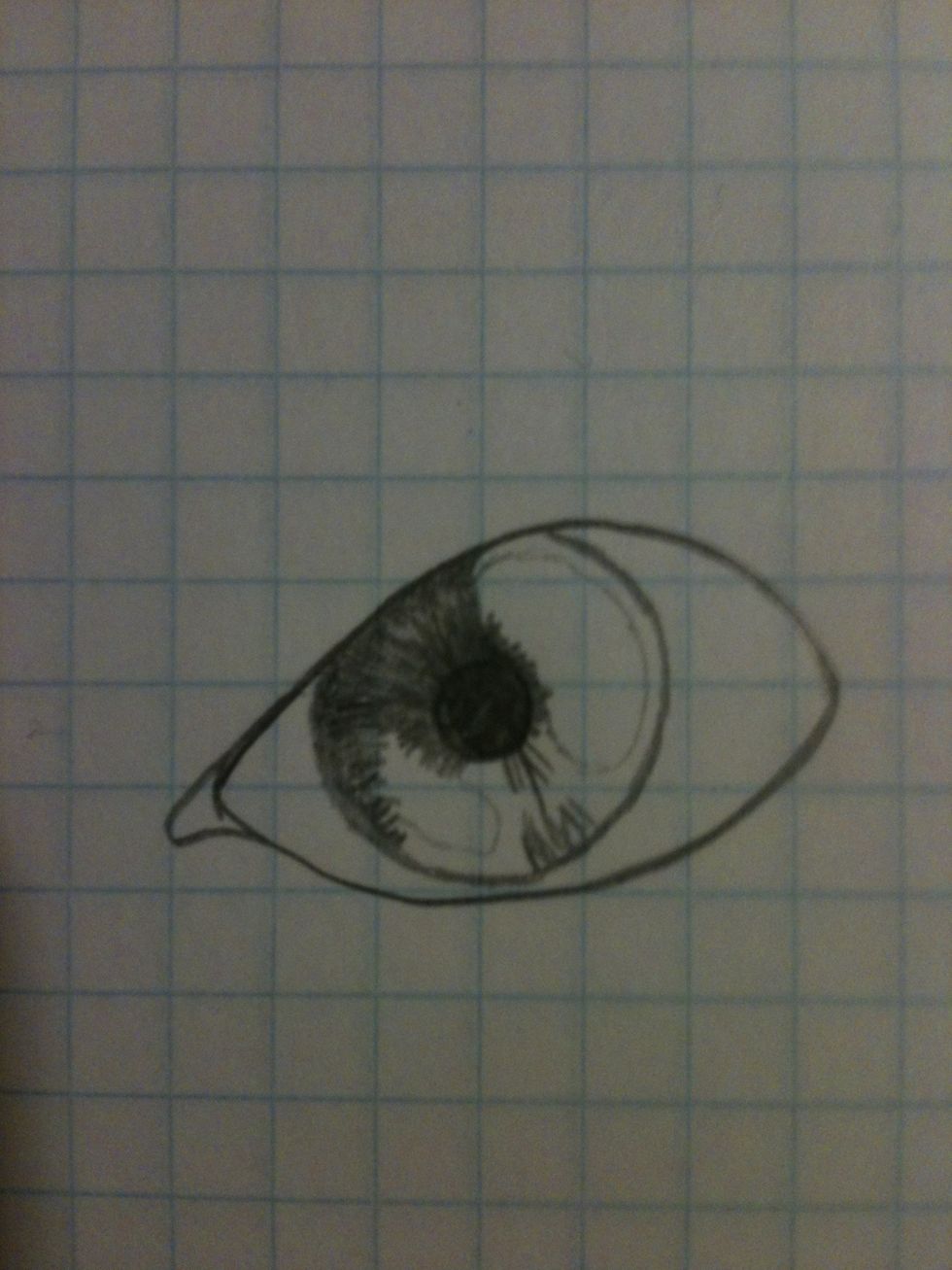 Time to color! First of all color the pupil black. When you color the iris you need to make small lines that goes from the pupil out towards the eyelids, and from the edge of iris towards the pupil.
There is no need to make the lines identical. Make some long and some shorter. When you finished the lines, color the space between them, with your pen. Make the color lighter then your lines
The edge of the iris is often darker the the rest if the iris. Draw this line.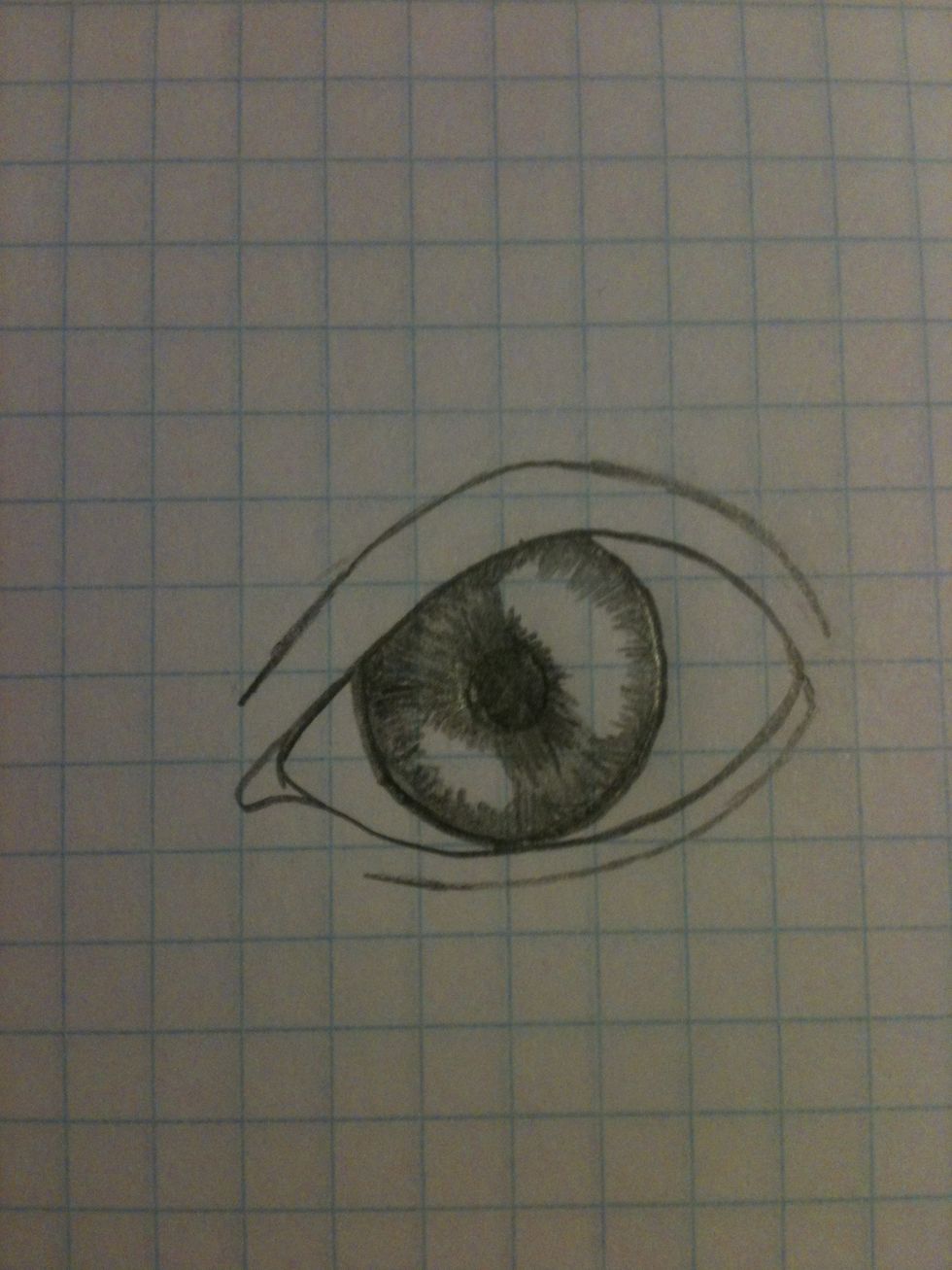 Time for the eyelids. Draw two lines that follows the shape of your eye.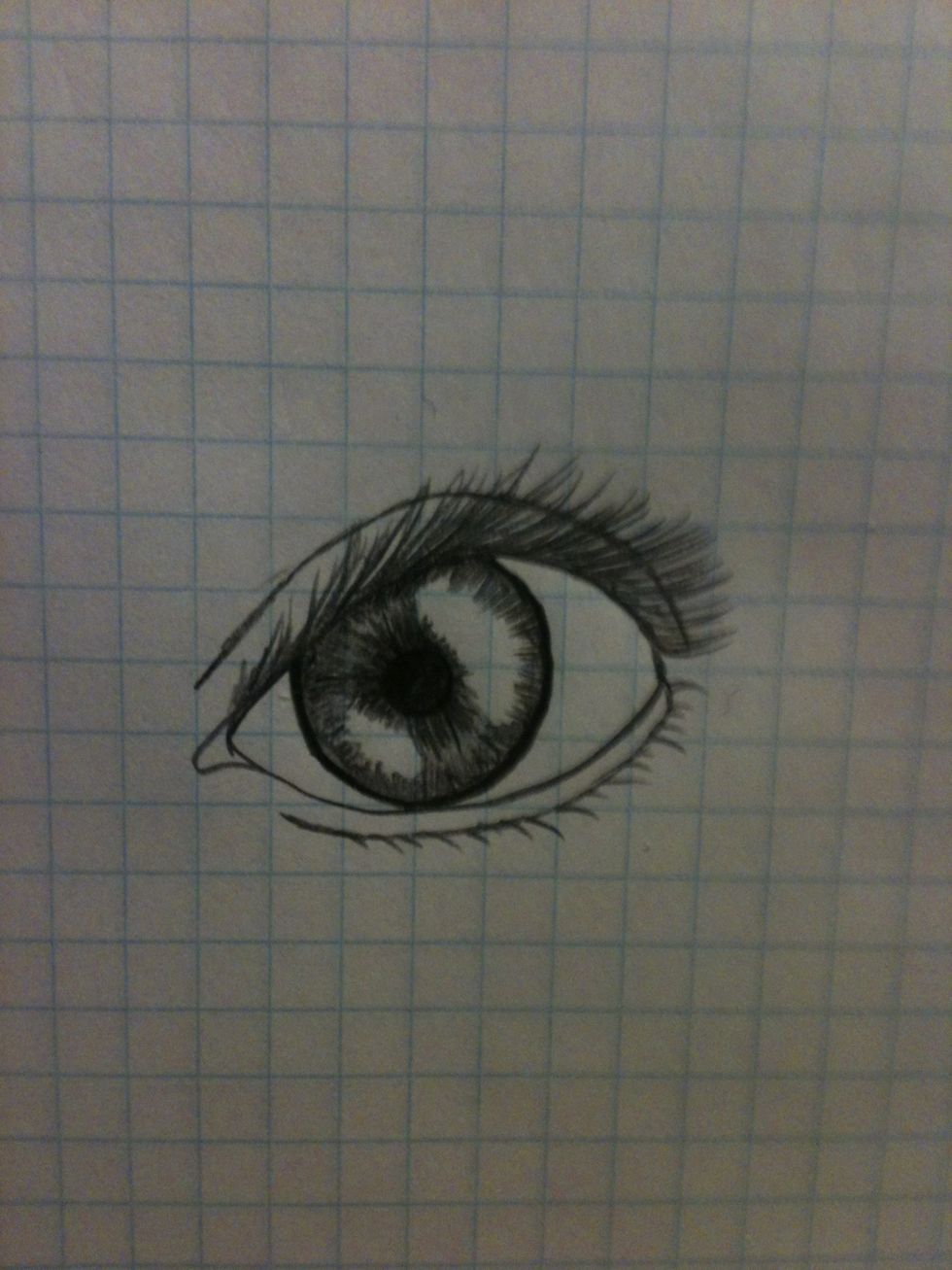 Draw the eyelashes on both higher and lower eyelid. Notice that the eyelashes on the lower eyelid lies on the line of the eyelid, while the lashes on the higher eyelid rests on the line of the eye.
Time to add the last details. Draw the corner of the eye, eyebrows and shading both inside and outside the eye. And your done
Thank you for watching :) i hope you like it and wants to give it a try. Good luck!