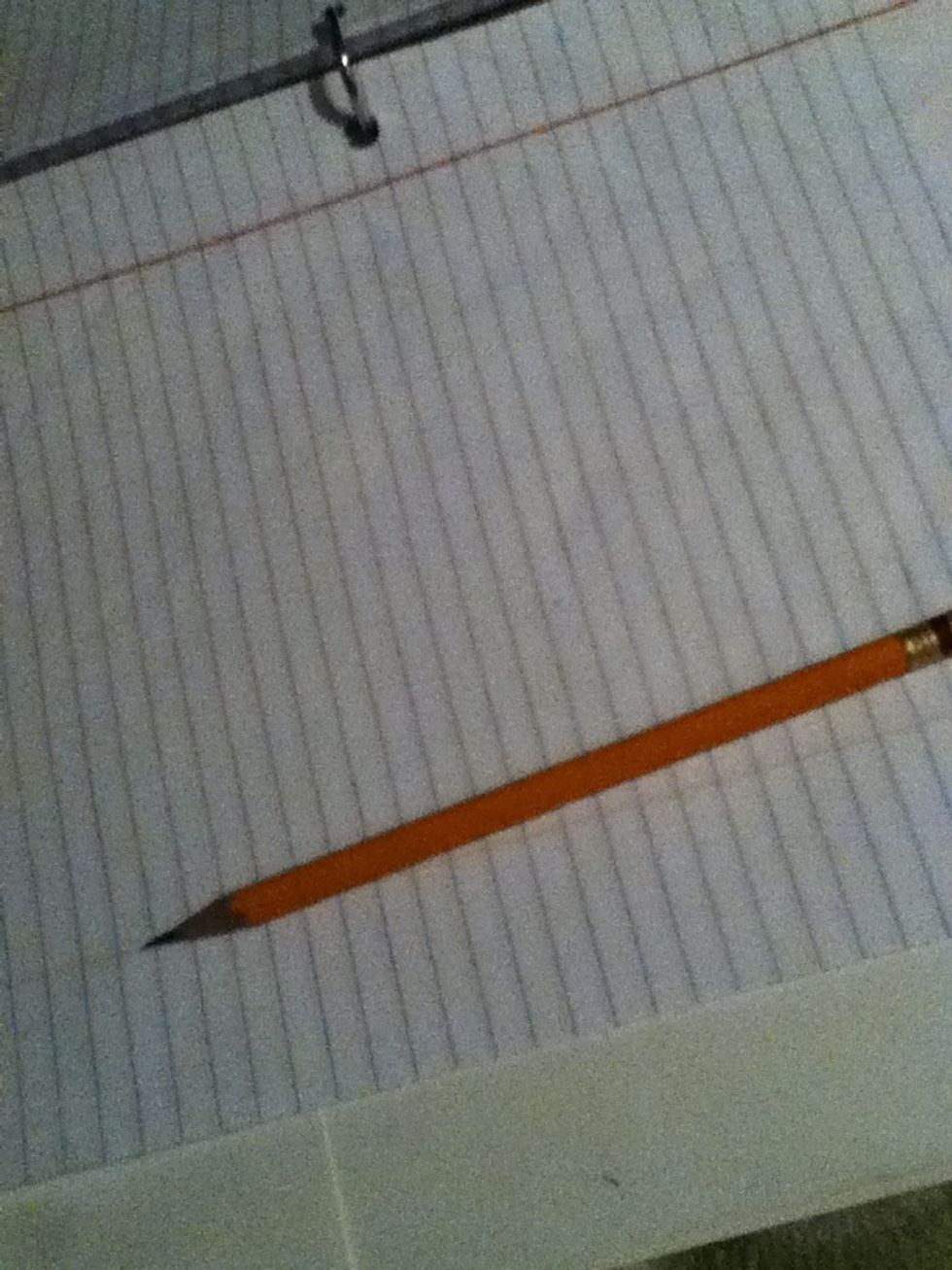 i used lined paper and a #2 pencil but u can use watever u want!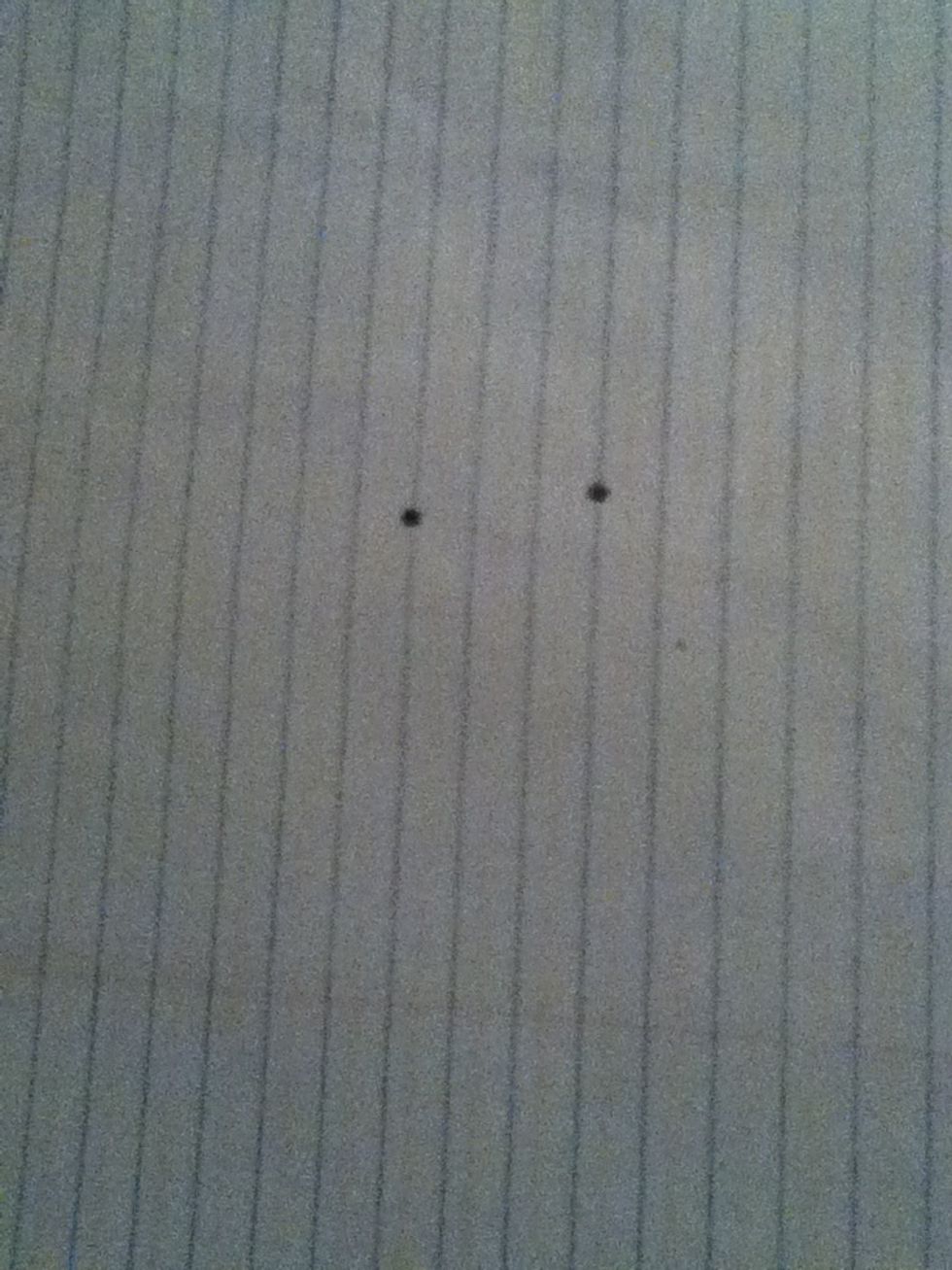 draw 2 dots to show where ur eyes r gonna go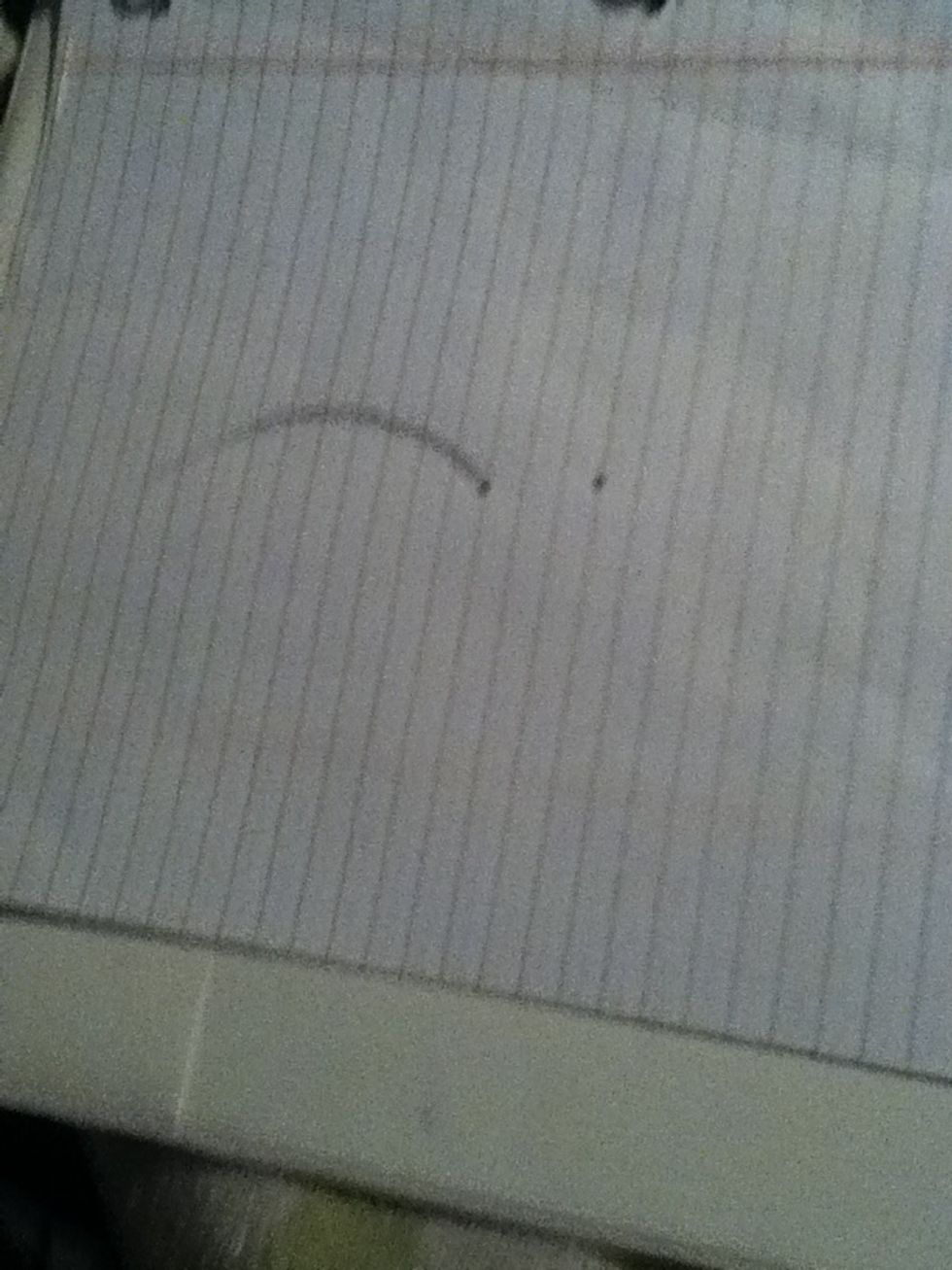 draw a curve line that starts on the dot u draw drew
do the same 2 the other side!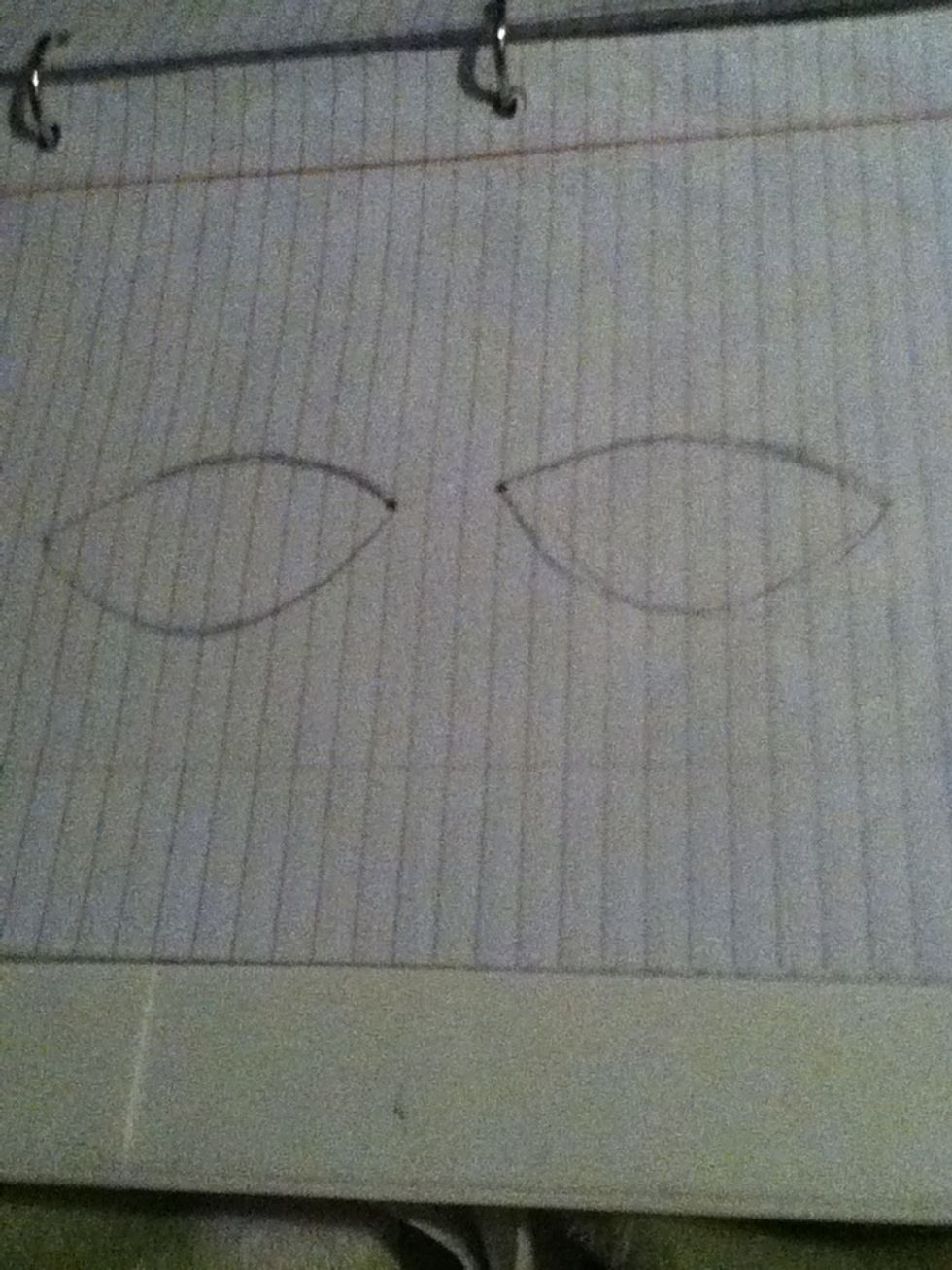 now make curved lines under the lines u just drew
sketch circles in the leaf shapes that u just drew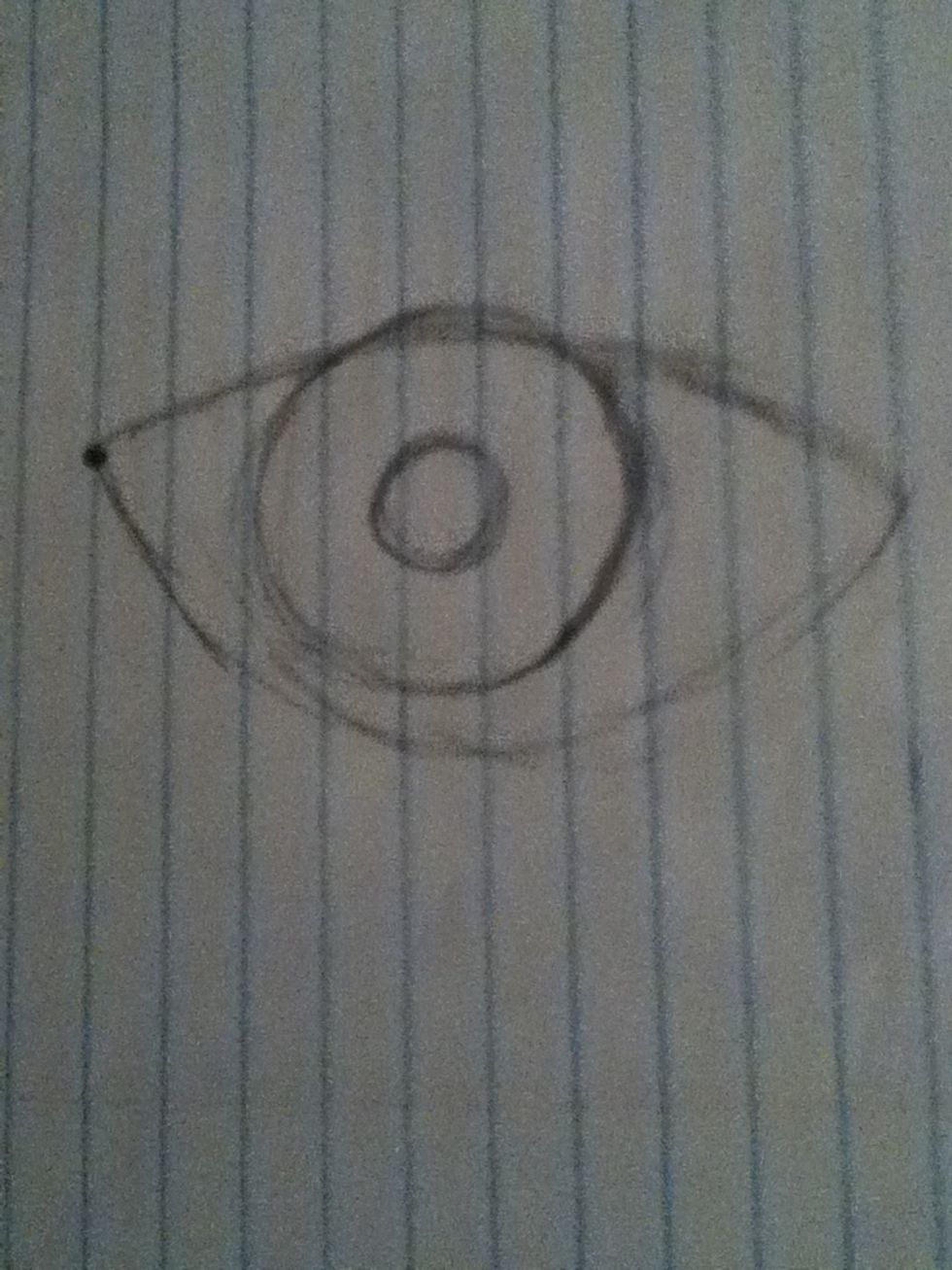 now draw another circle in about one third of the 1st circle u drew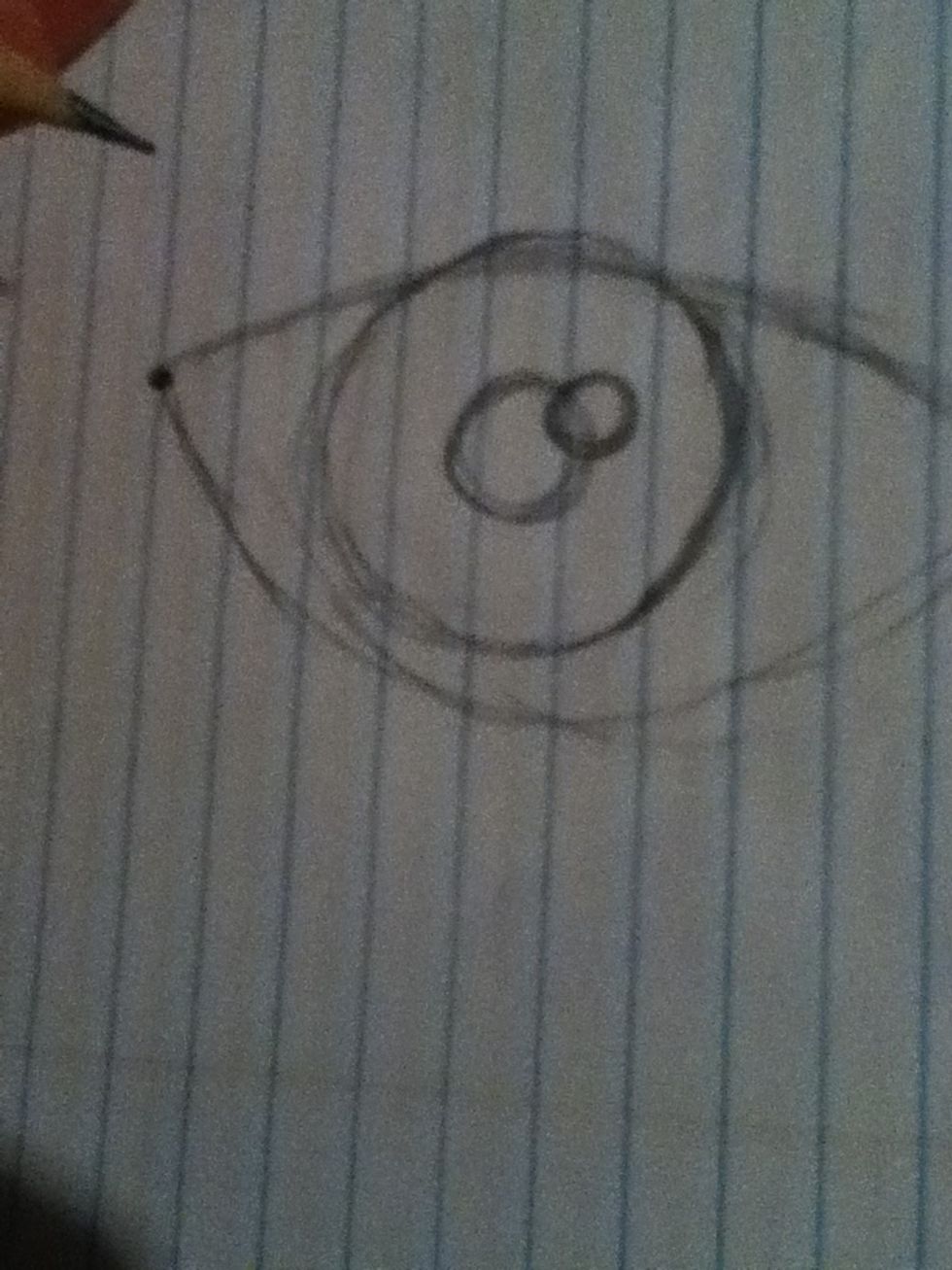 draw a reflection!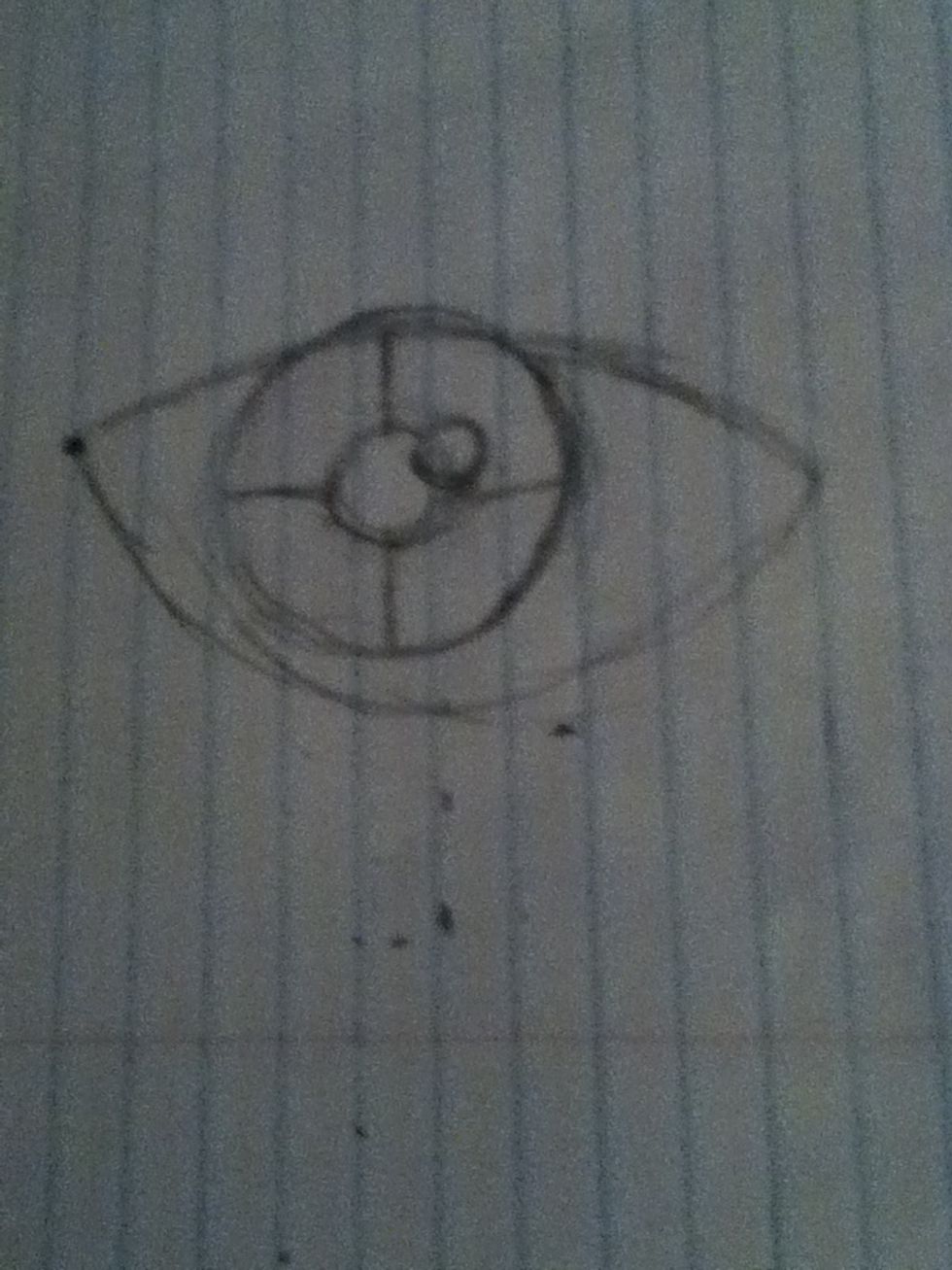 divide the iris into fourths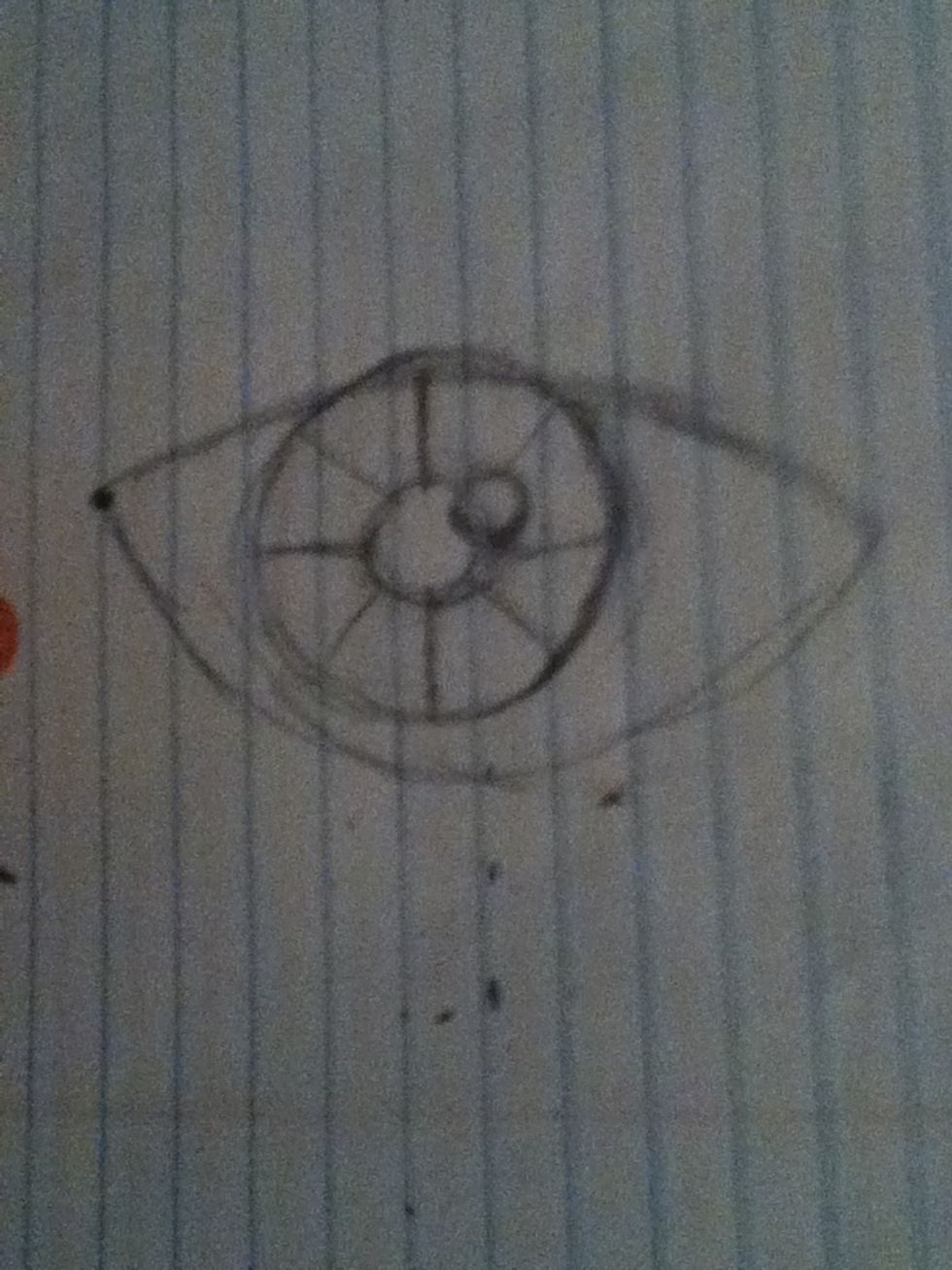 draw a line between each fourth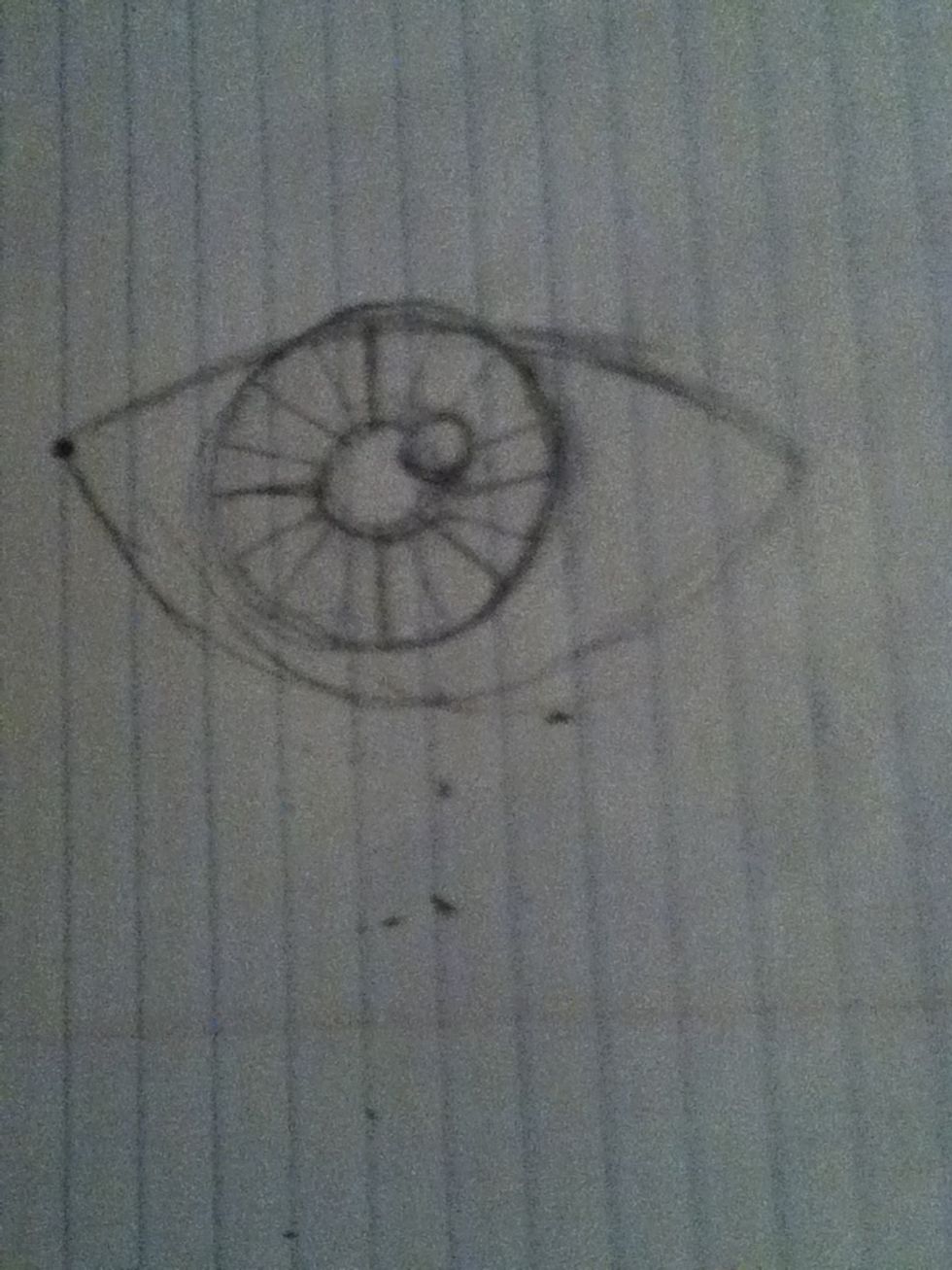 continue untill u hav something like.......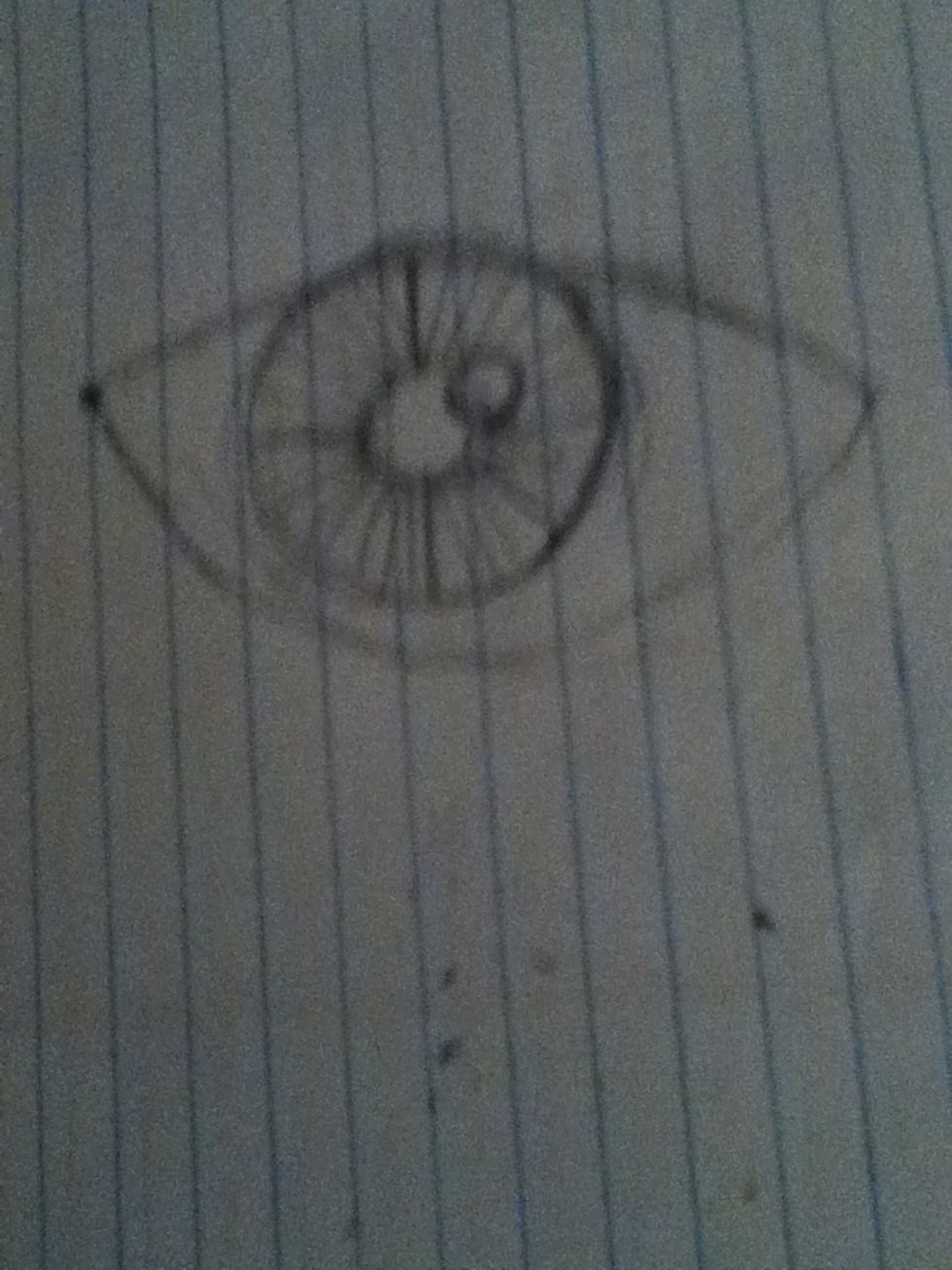 this!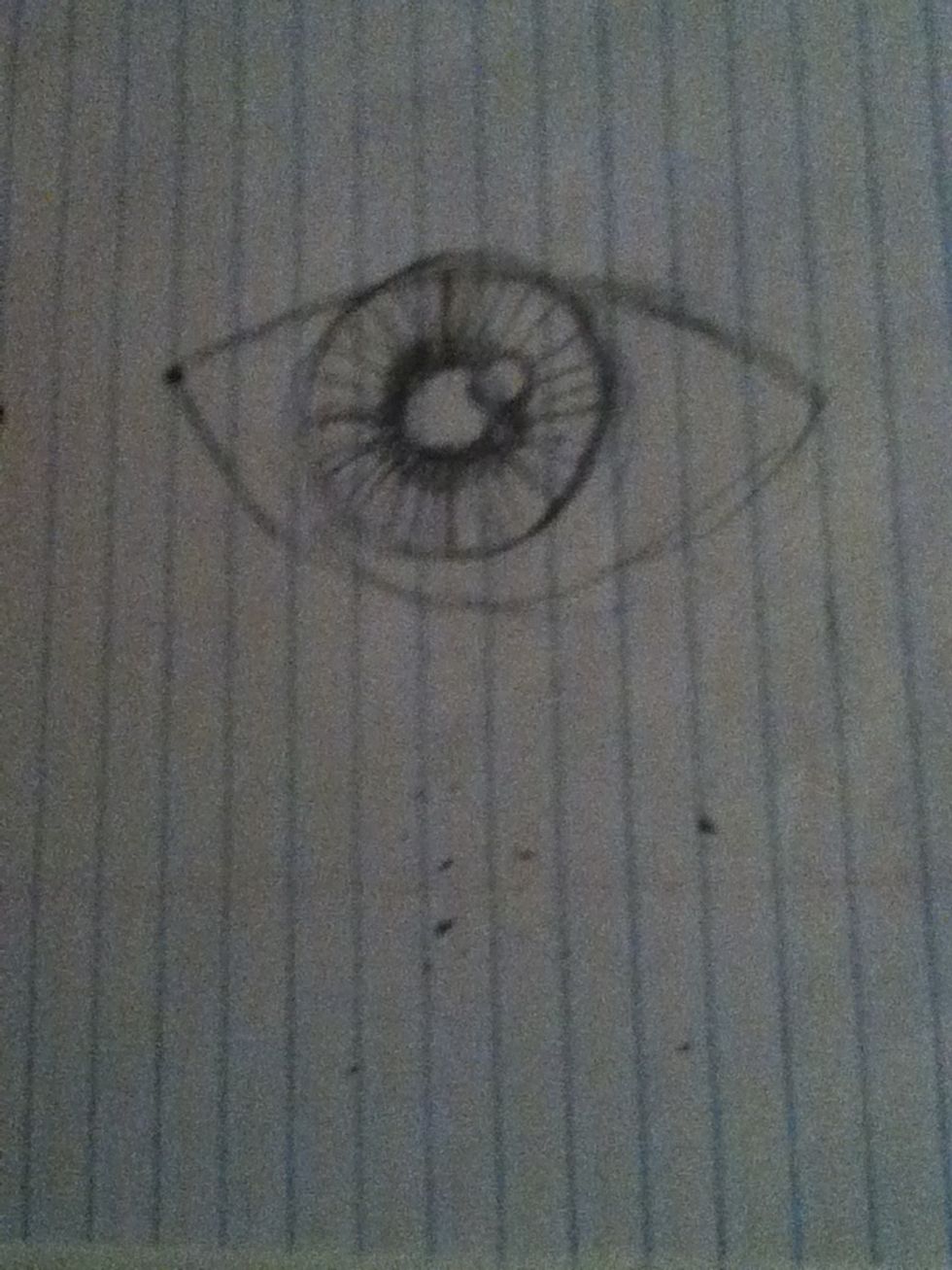 shade in the part of the iris that is the closest to the pupil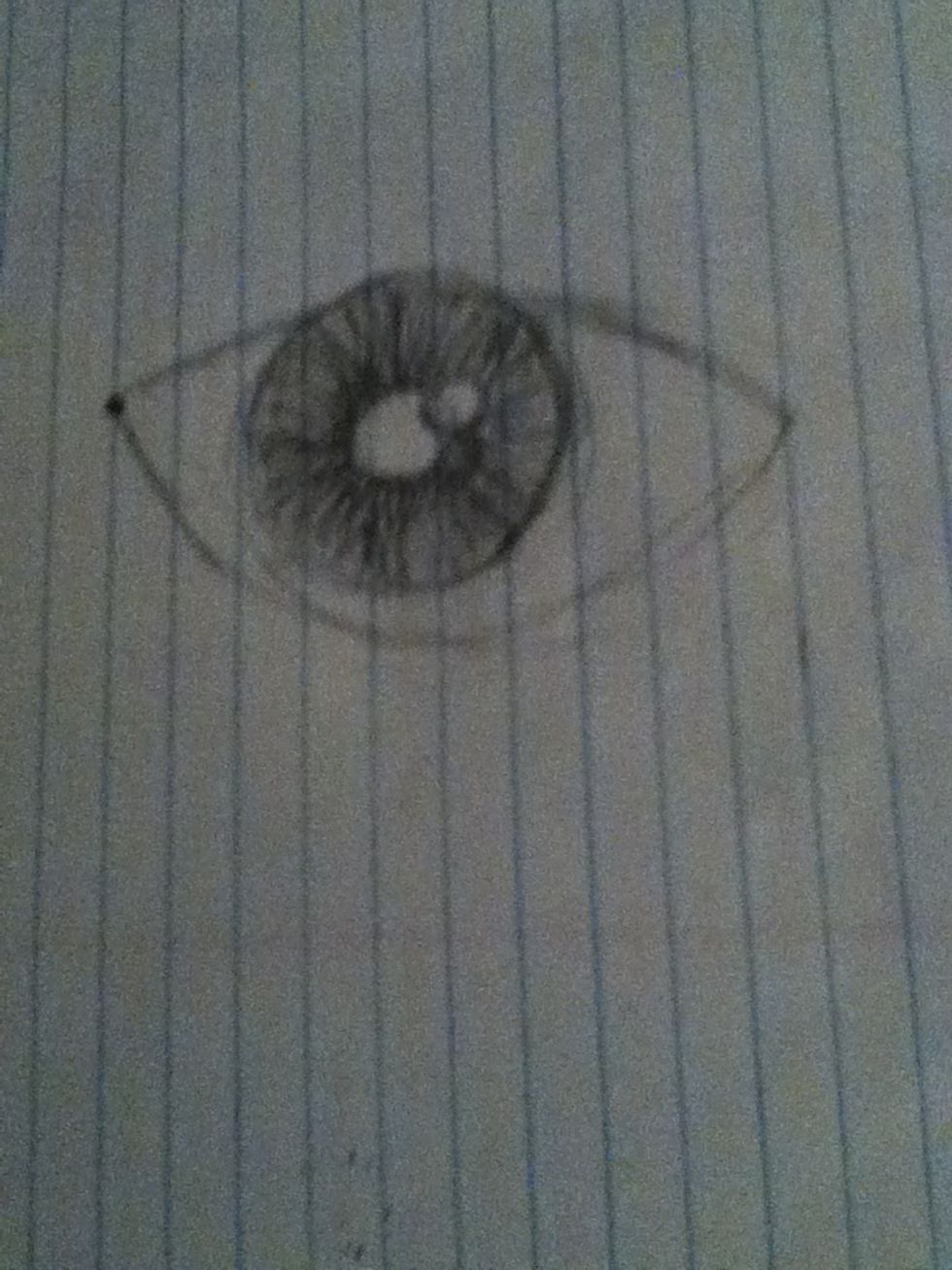 shade in the rest if the iris lightly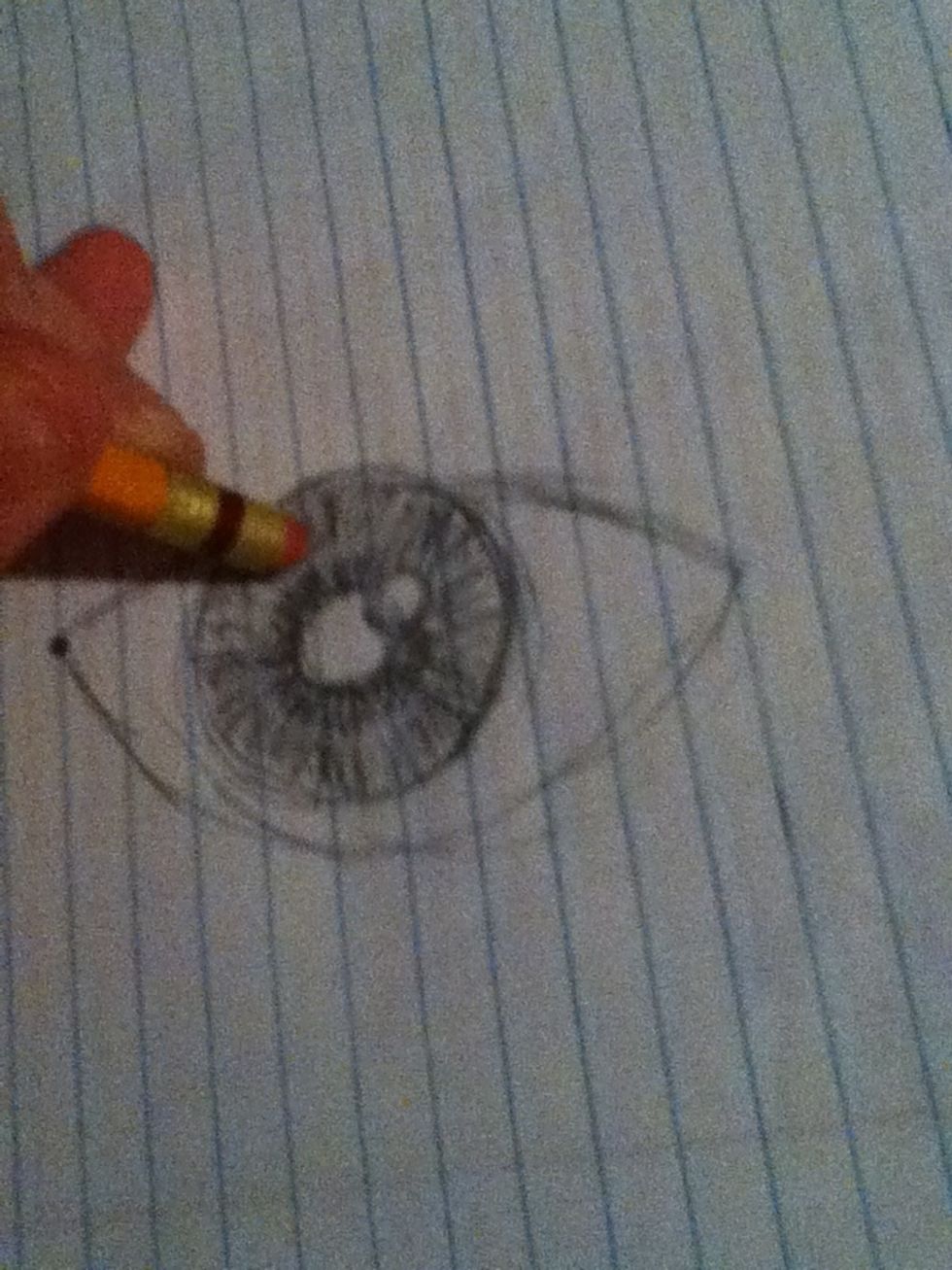 gently erase some of the iris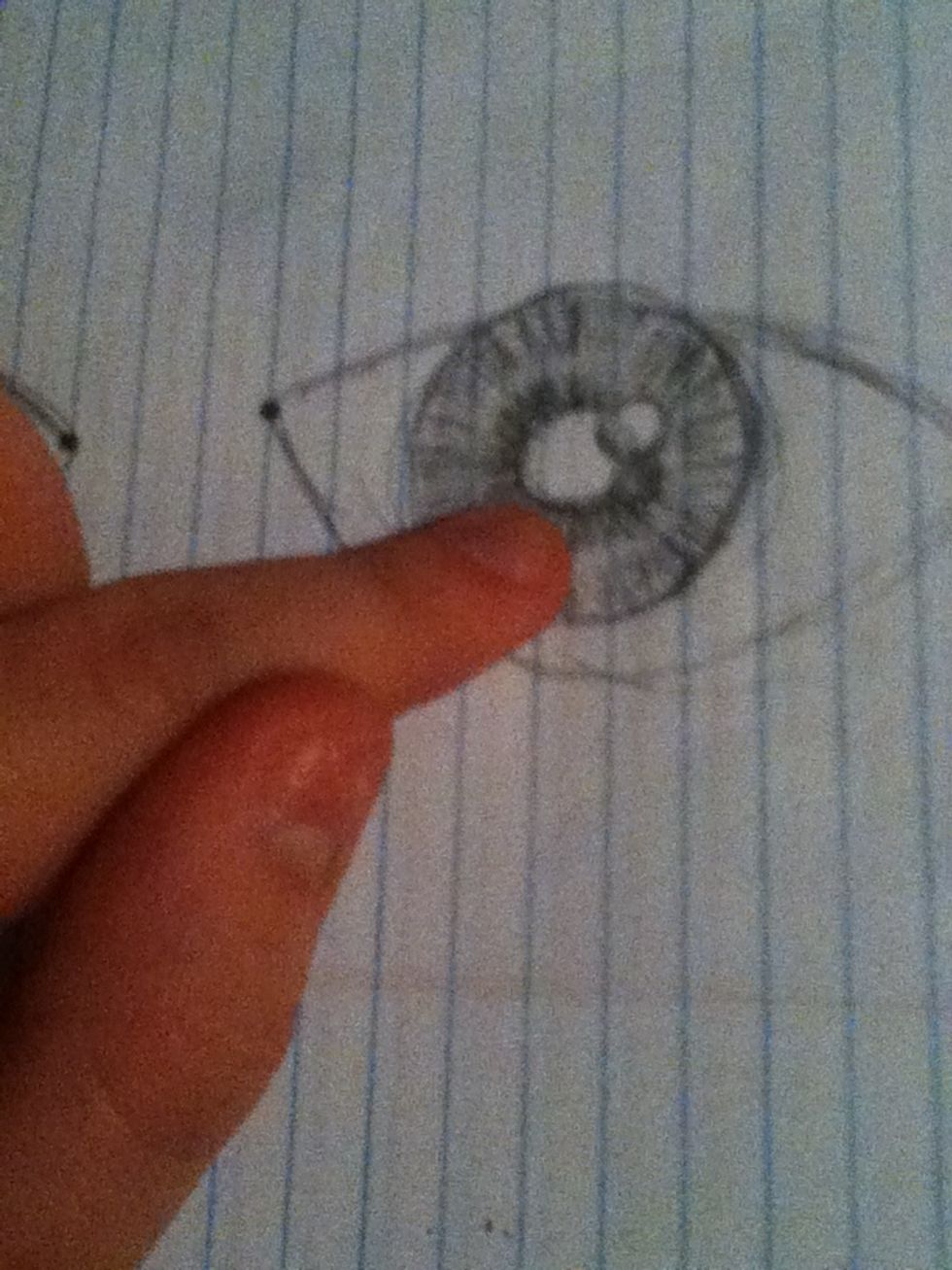 smudge it. i just used my finger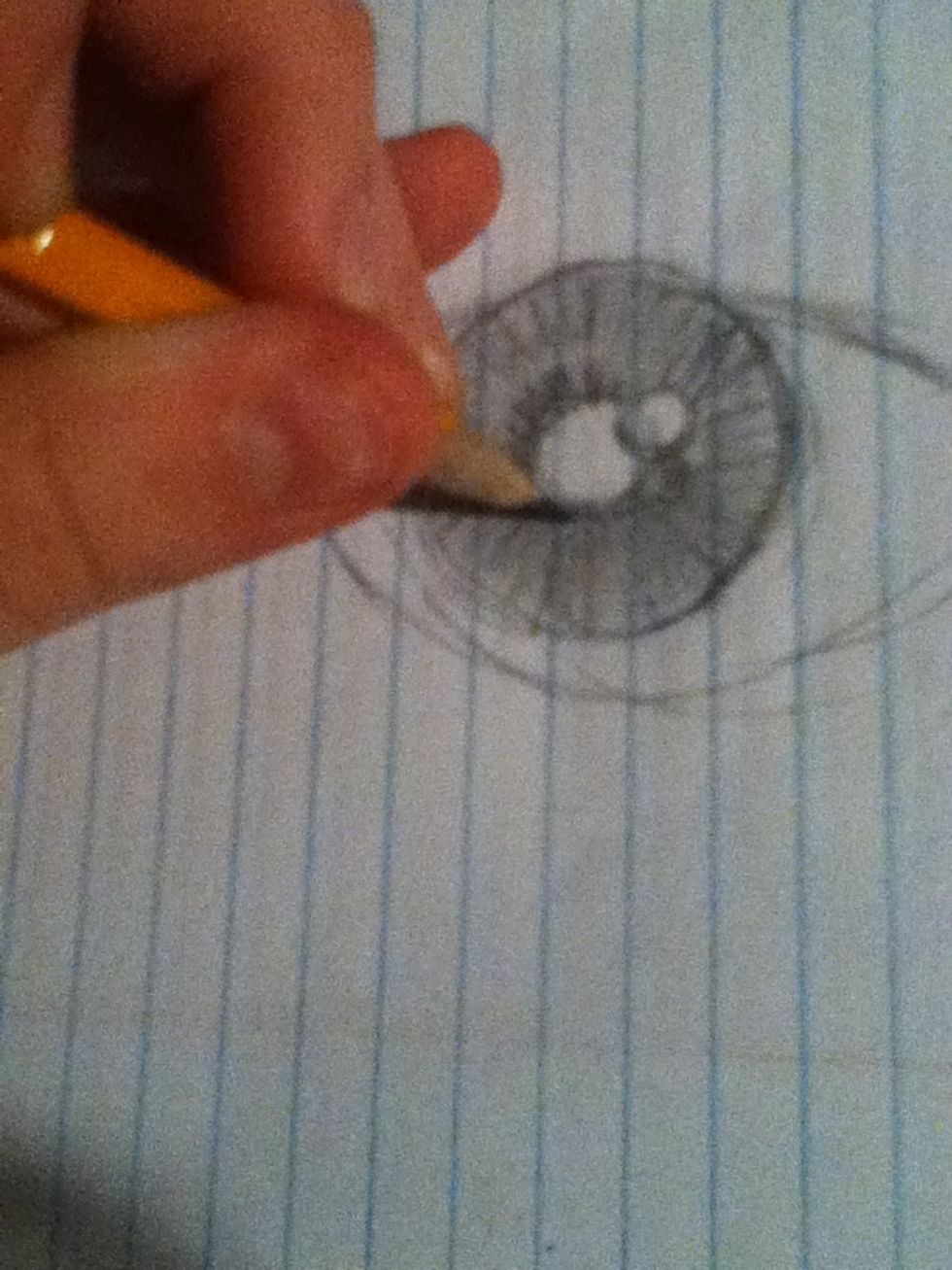 shade it back in a little to giv back the "iris" look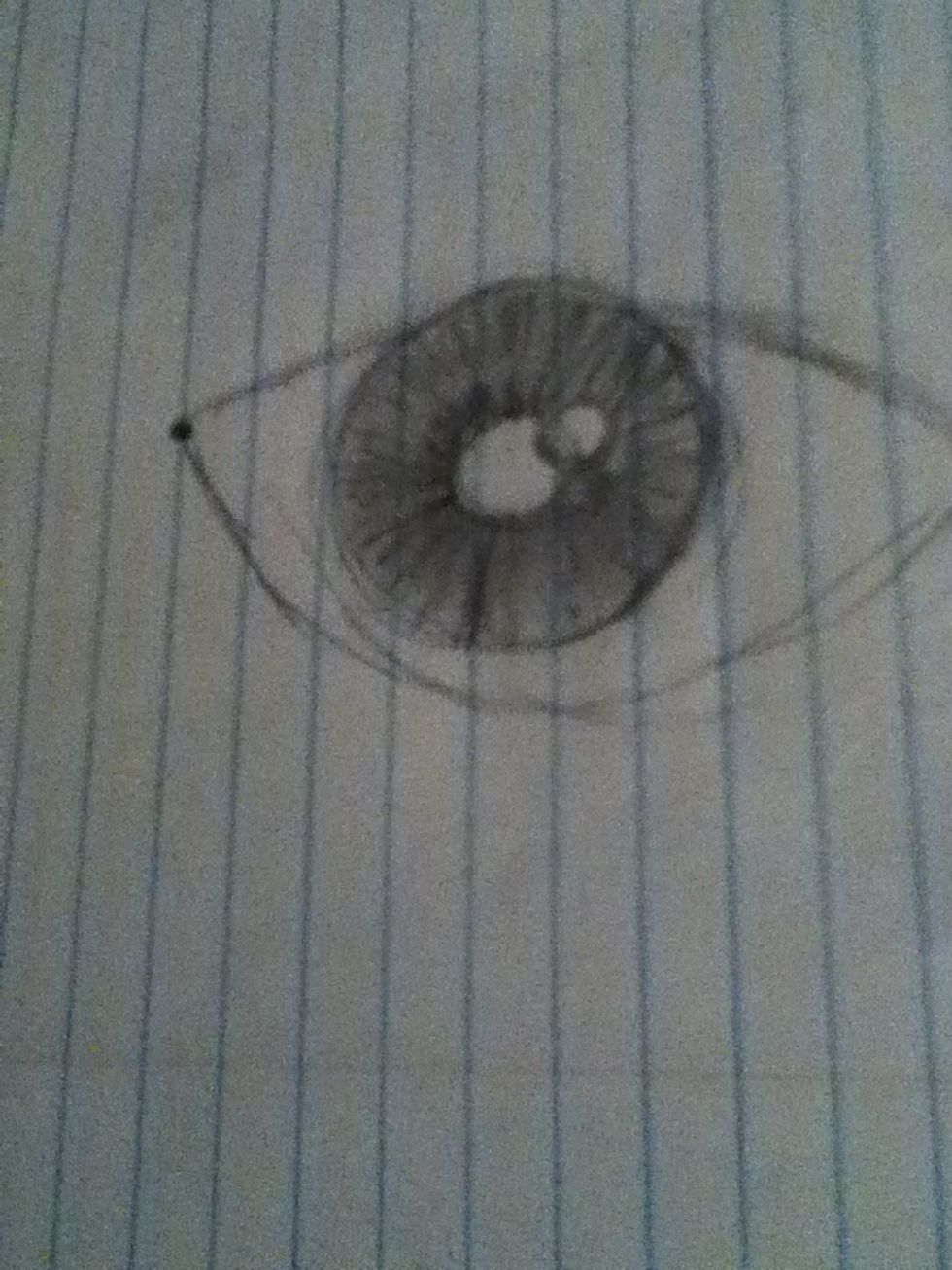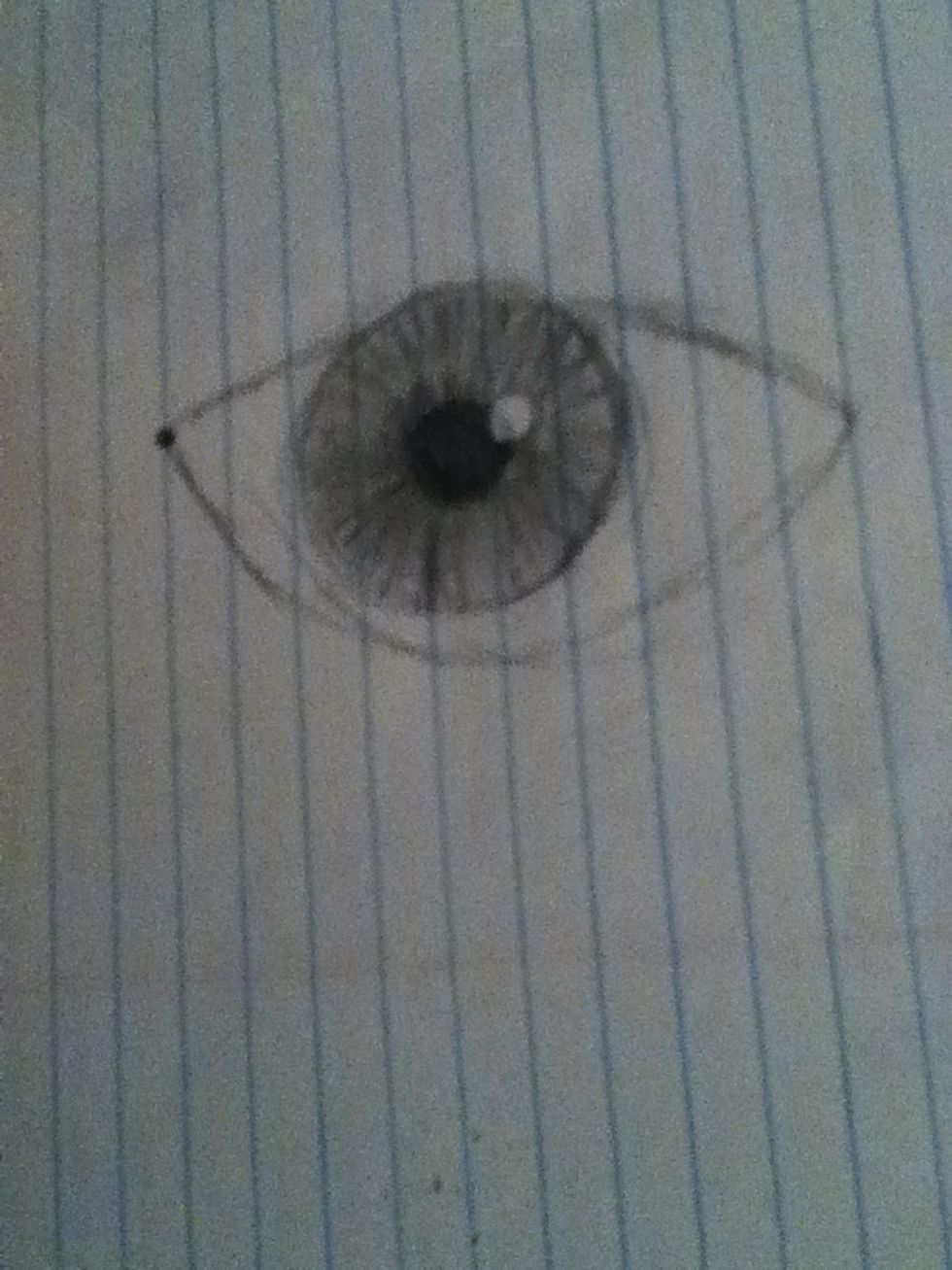 color in the pupil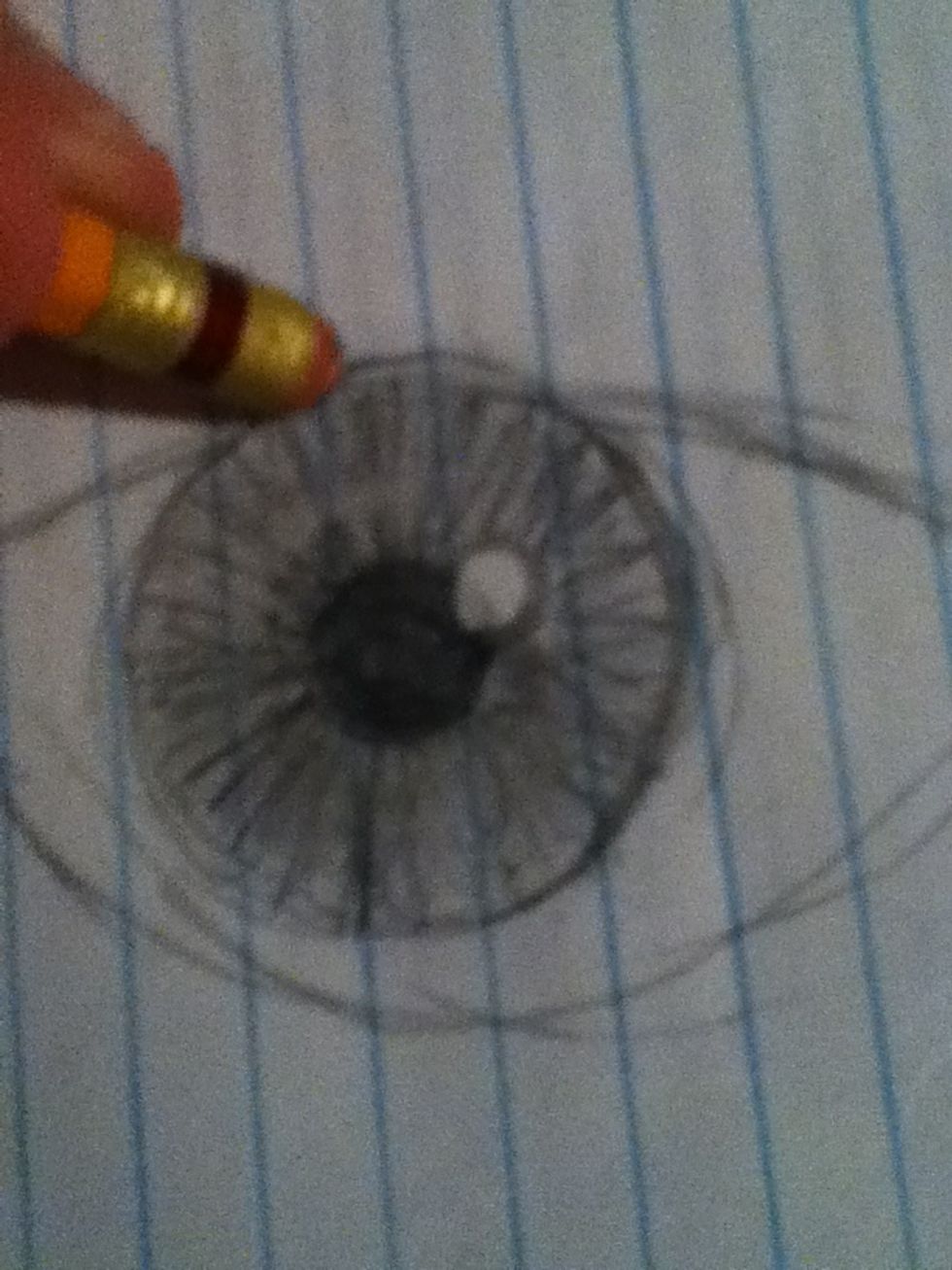 erase any extra lines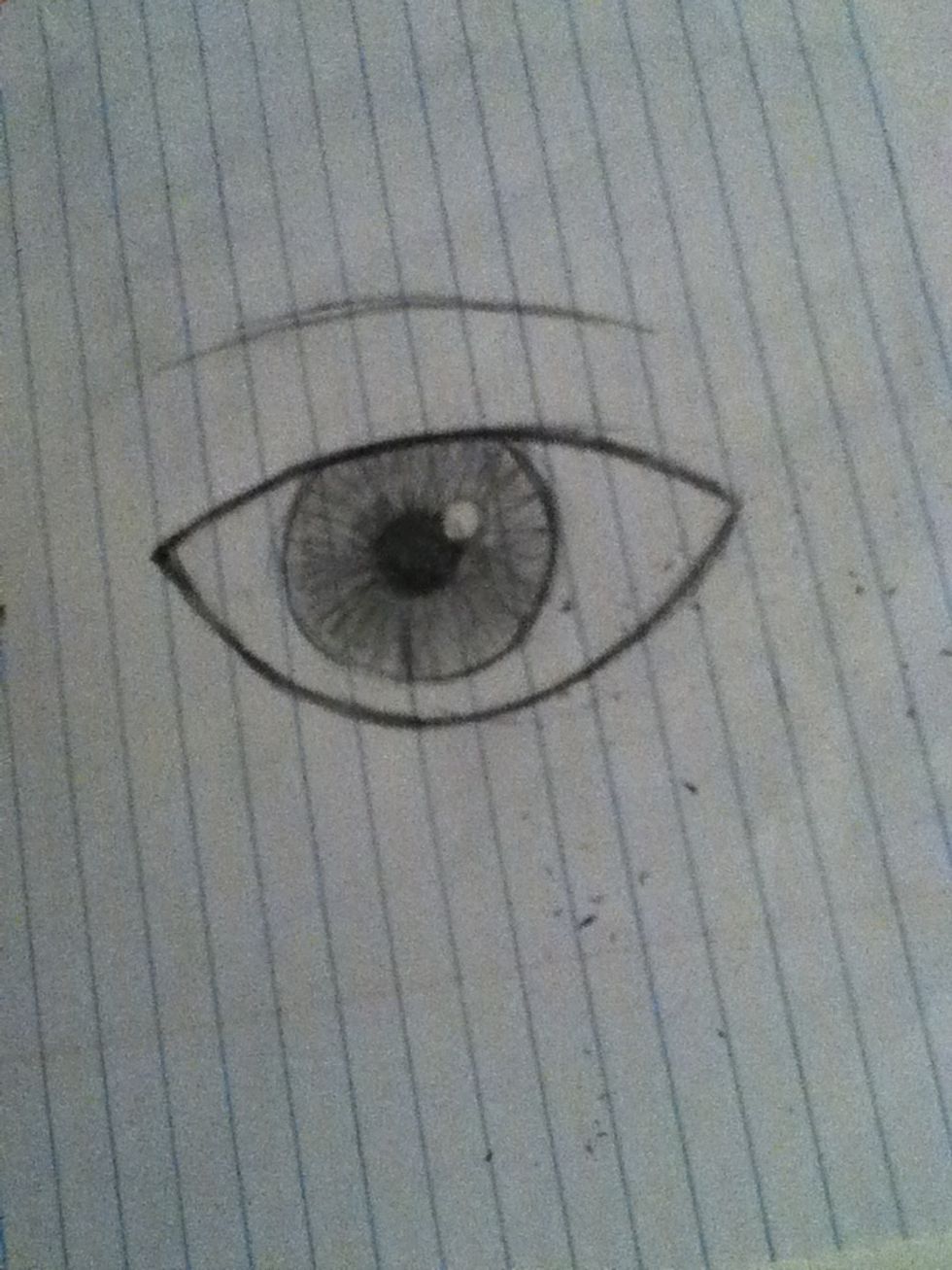 fix up the eye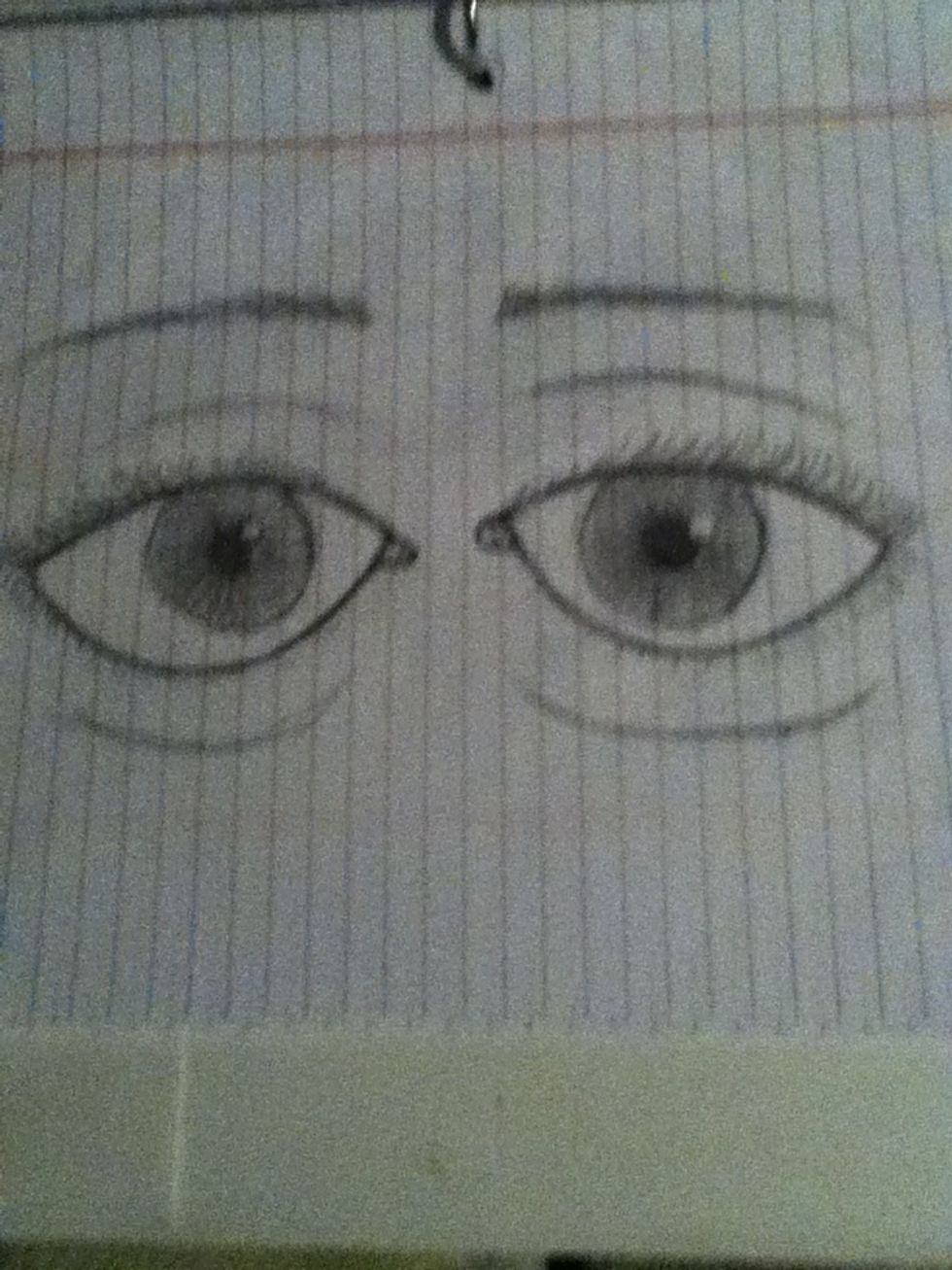 do the same 4 both eyes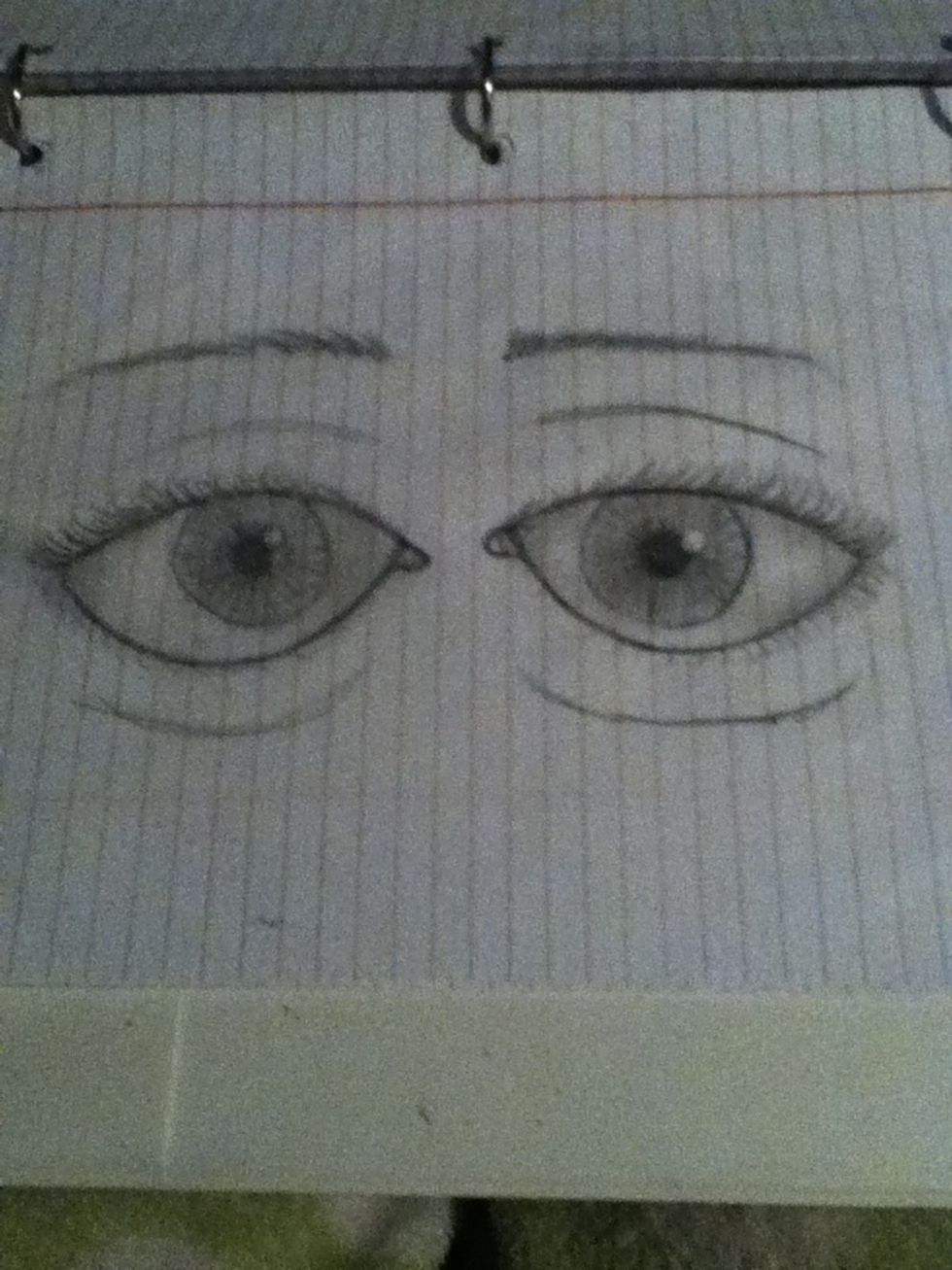 tada!
Pencil
Pencil sharpener
eraser
paper