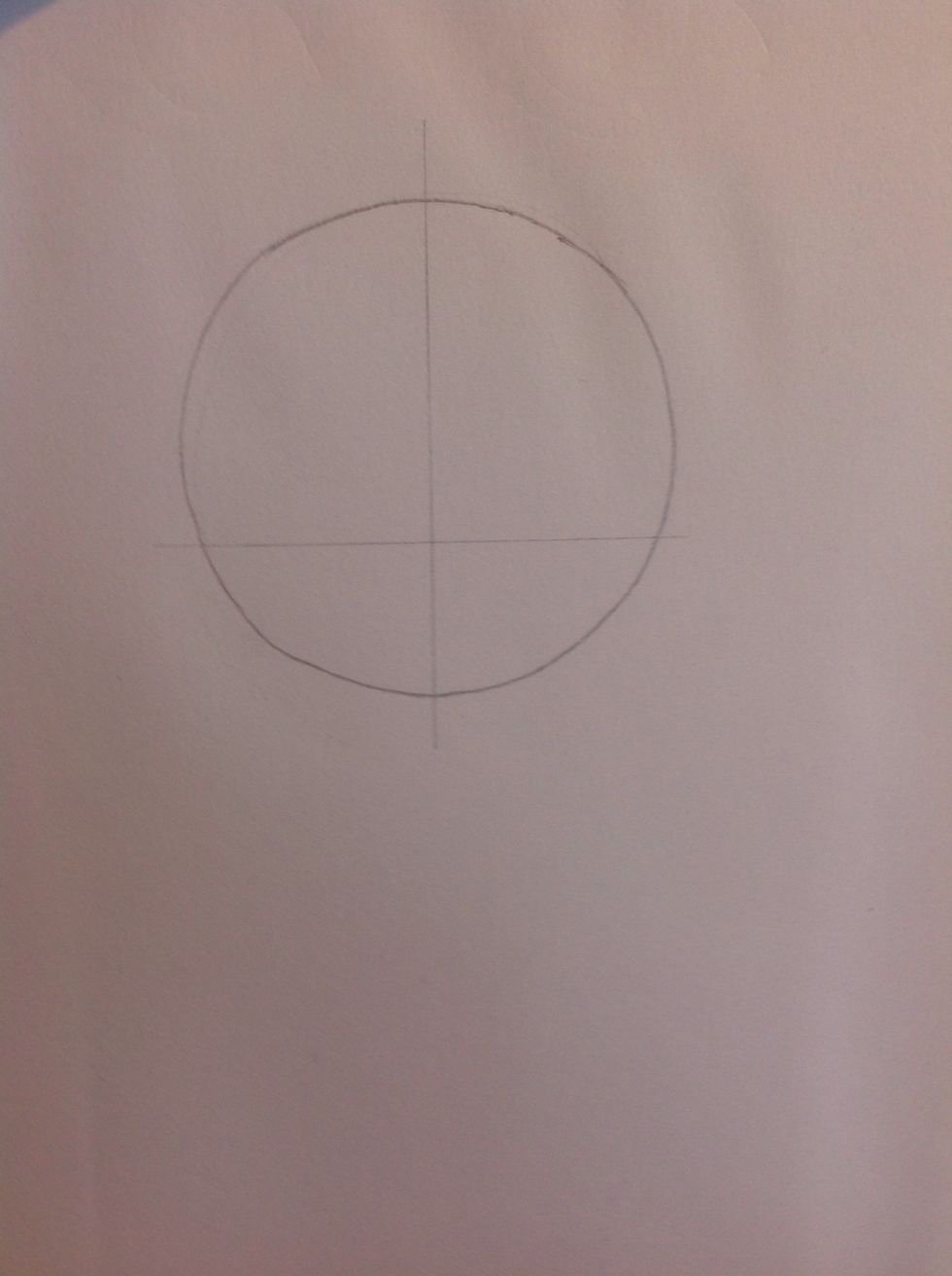 First, draw a circle with reference lines like these- one straight down the middle and one 2/3 of the way down.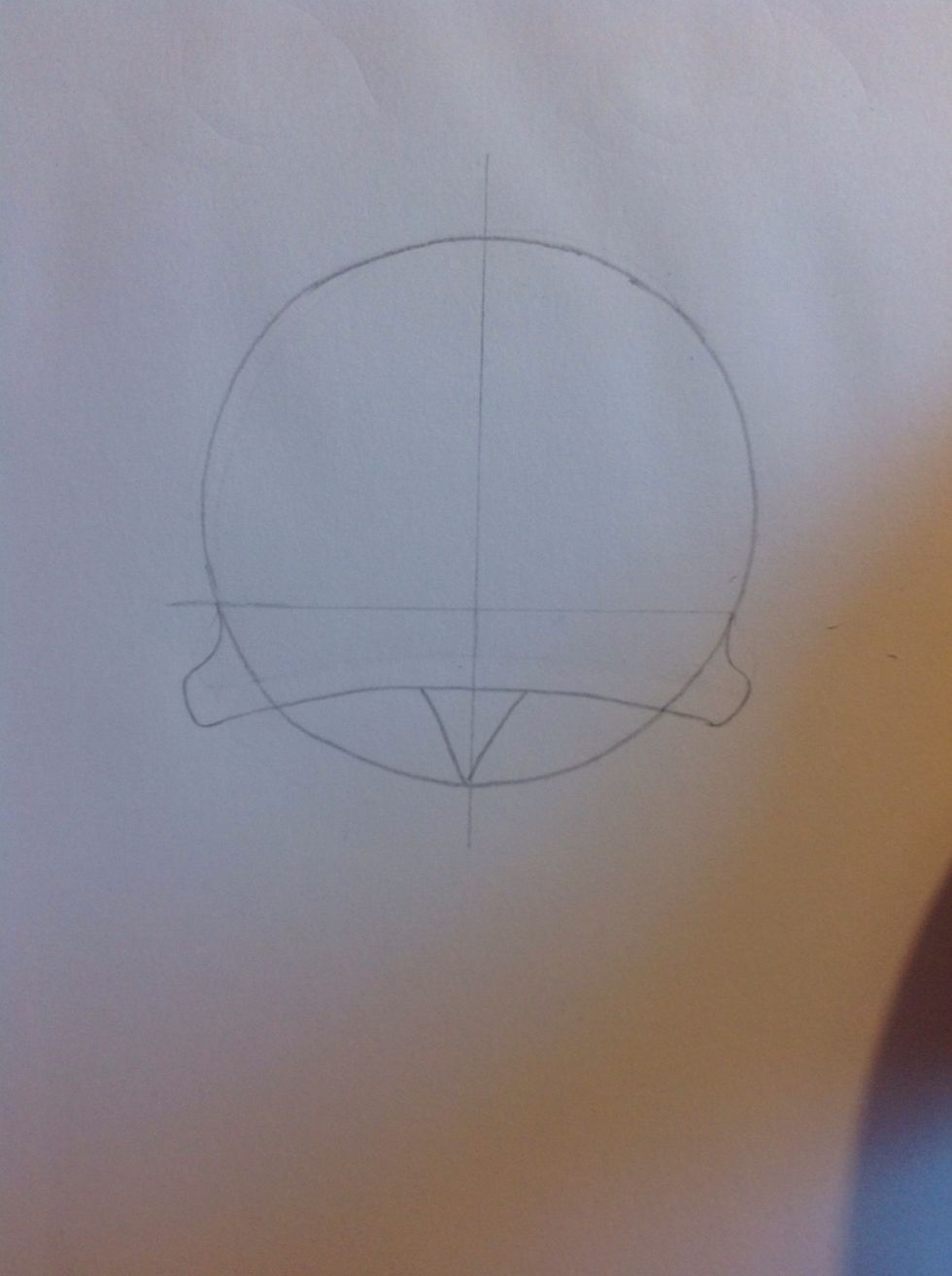 Draw these curves and a triangle in the bottom section of the circle.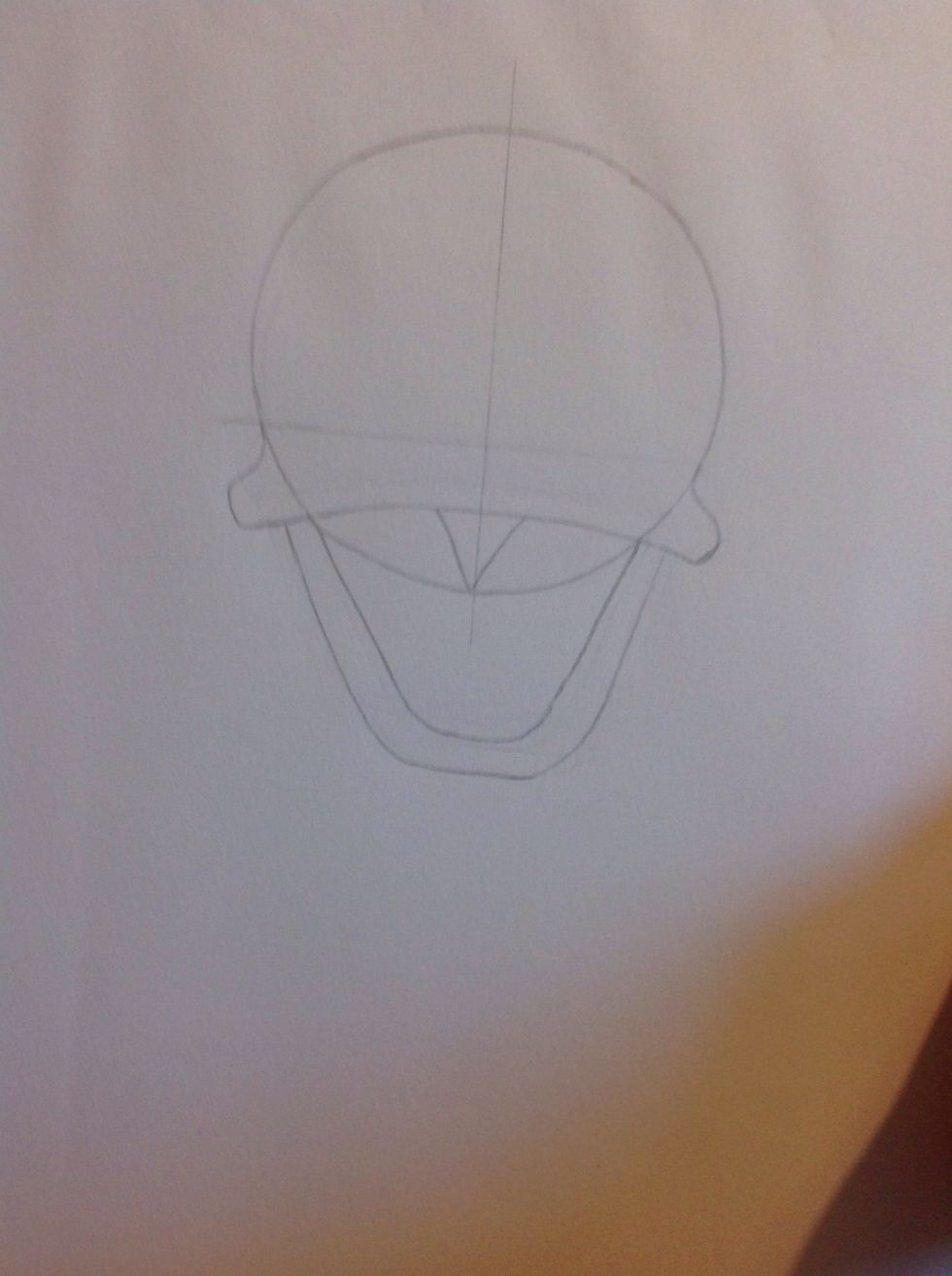 Add two curves for a mouth.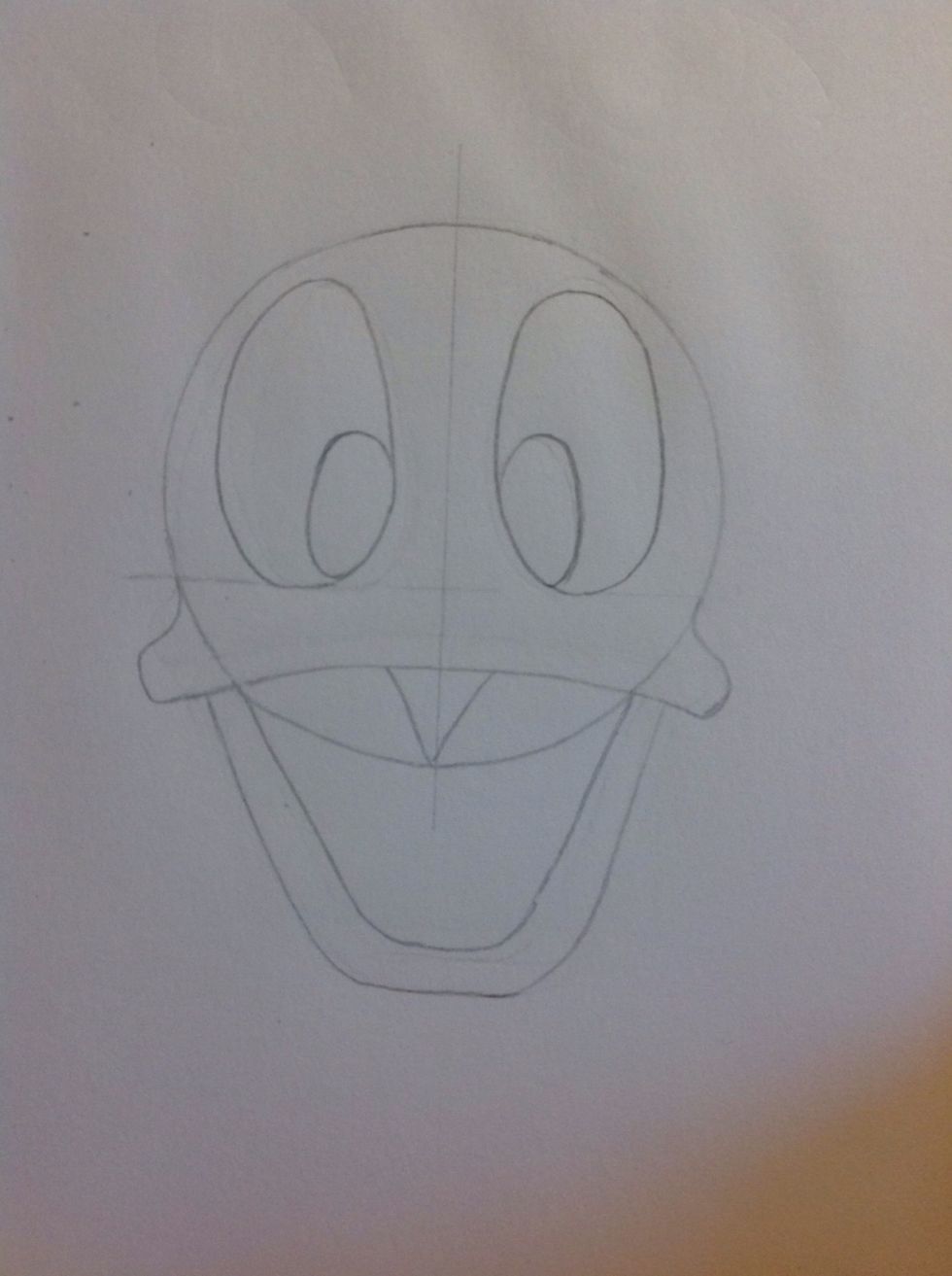 Draw two large ovals in the top half of the circle, each side of the reference line. Make sure they are equal sizes.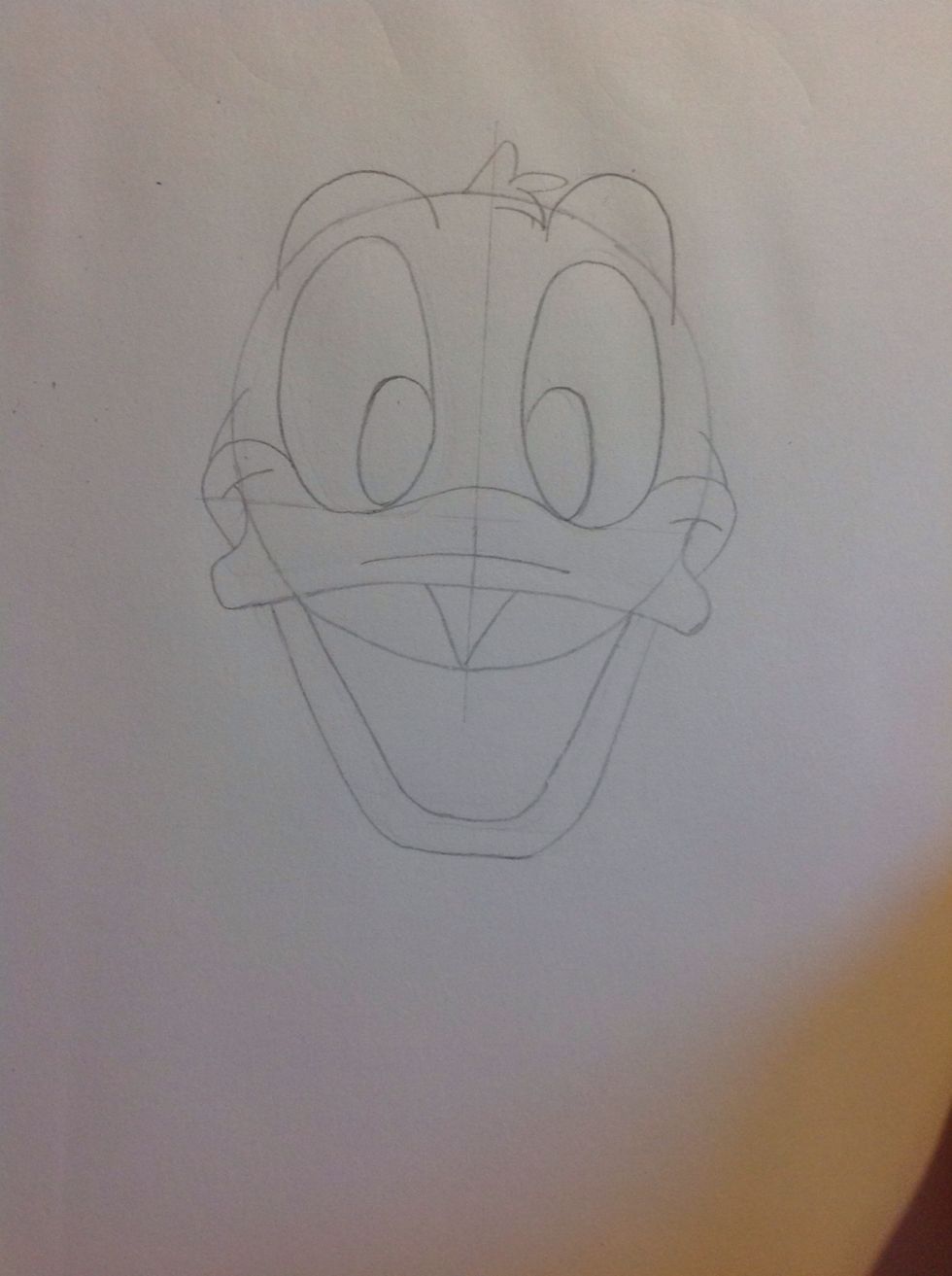 Add in small details (cheeks and tuft of hair)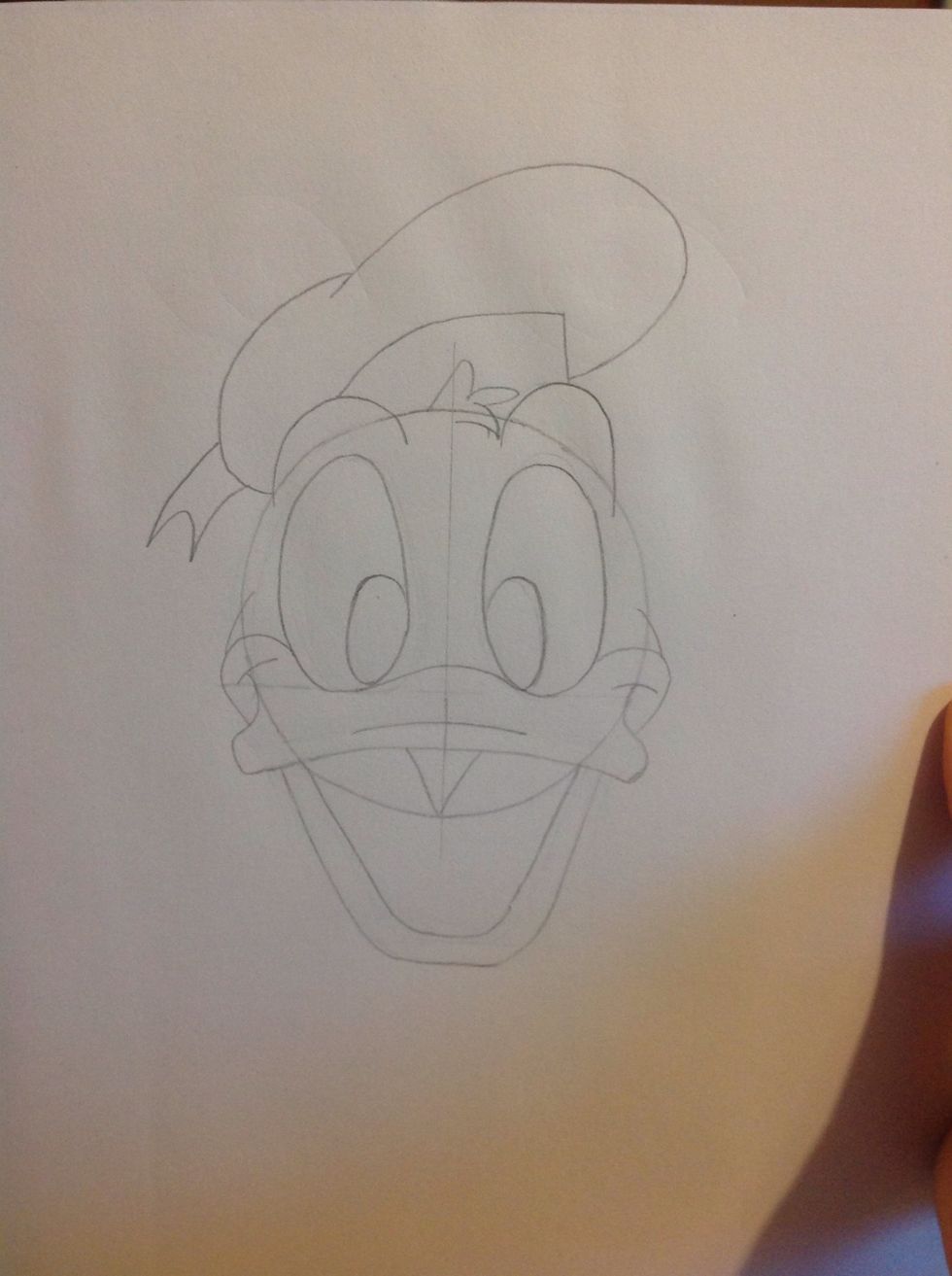 Draw Donald's hat.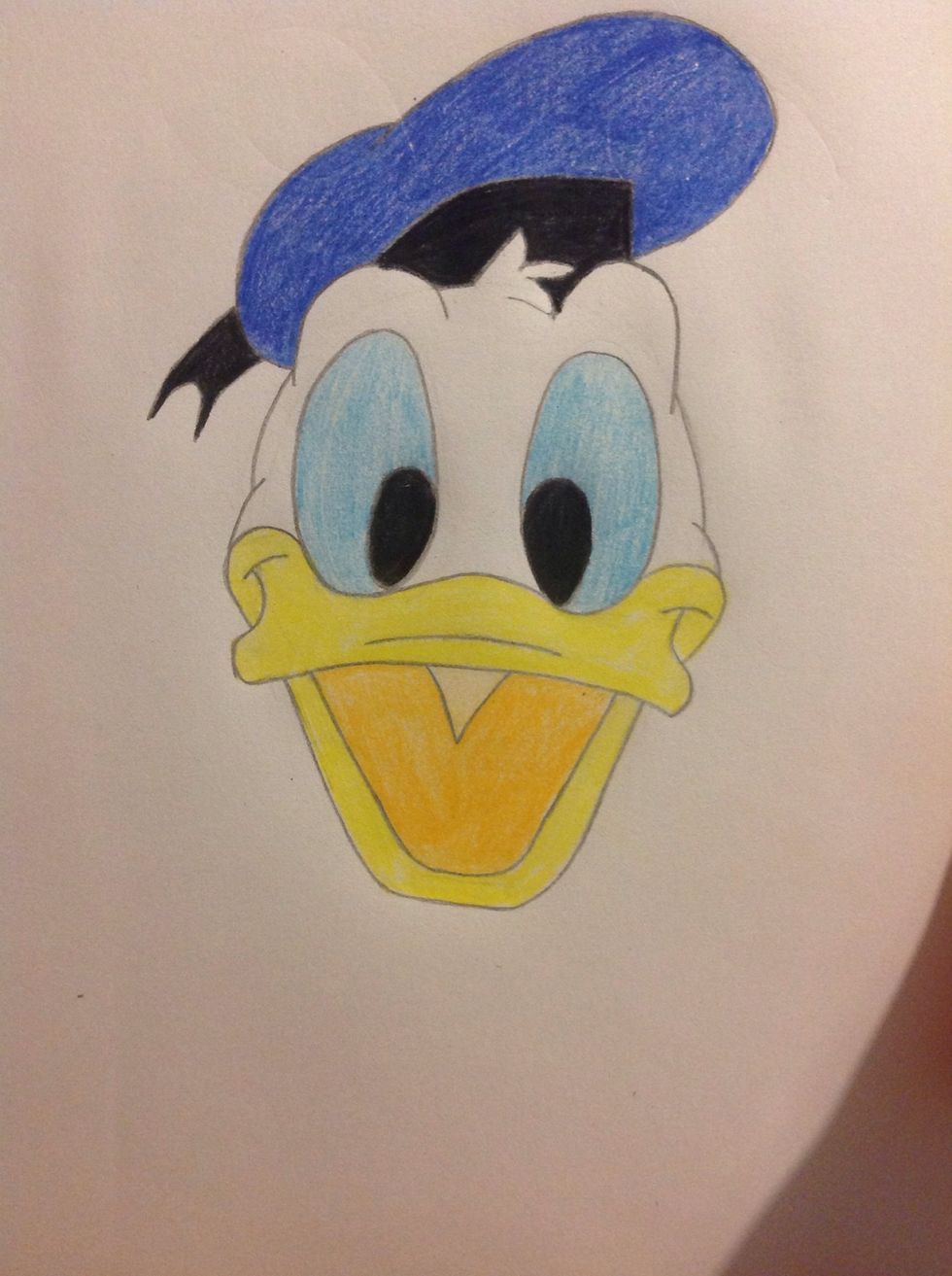 Erase the reference lines and colour your drawing in. It is finished!! 😃
Pencil
Rubber
Paper
Ruler