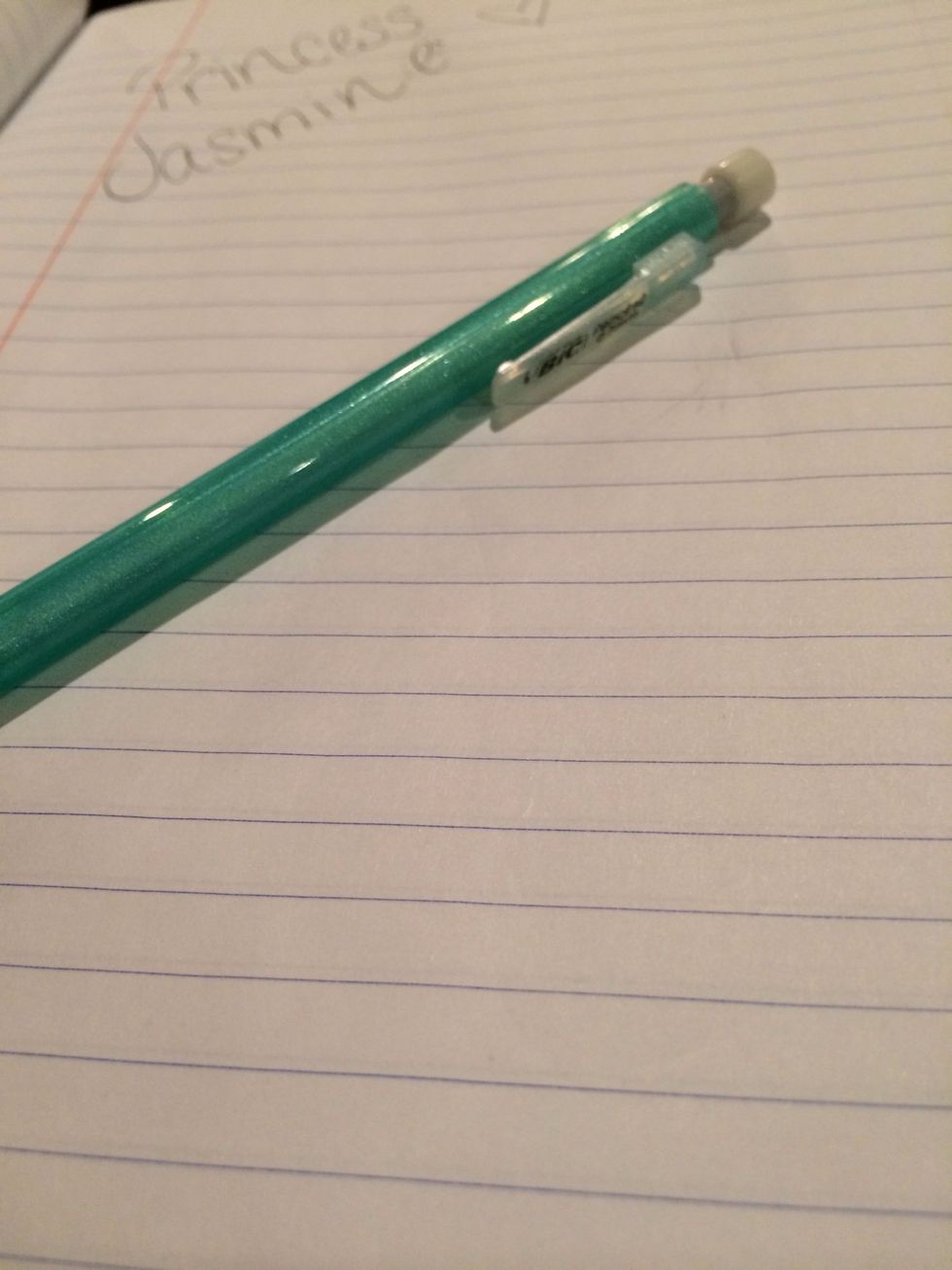 Get ready!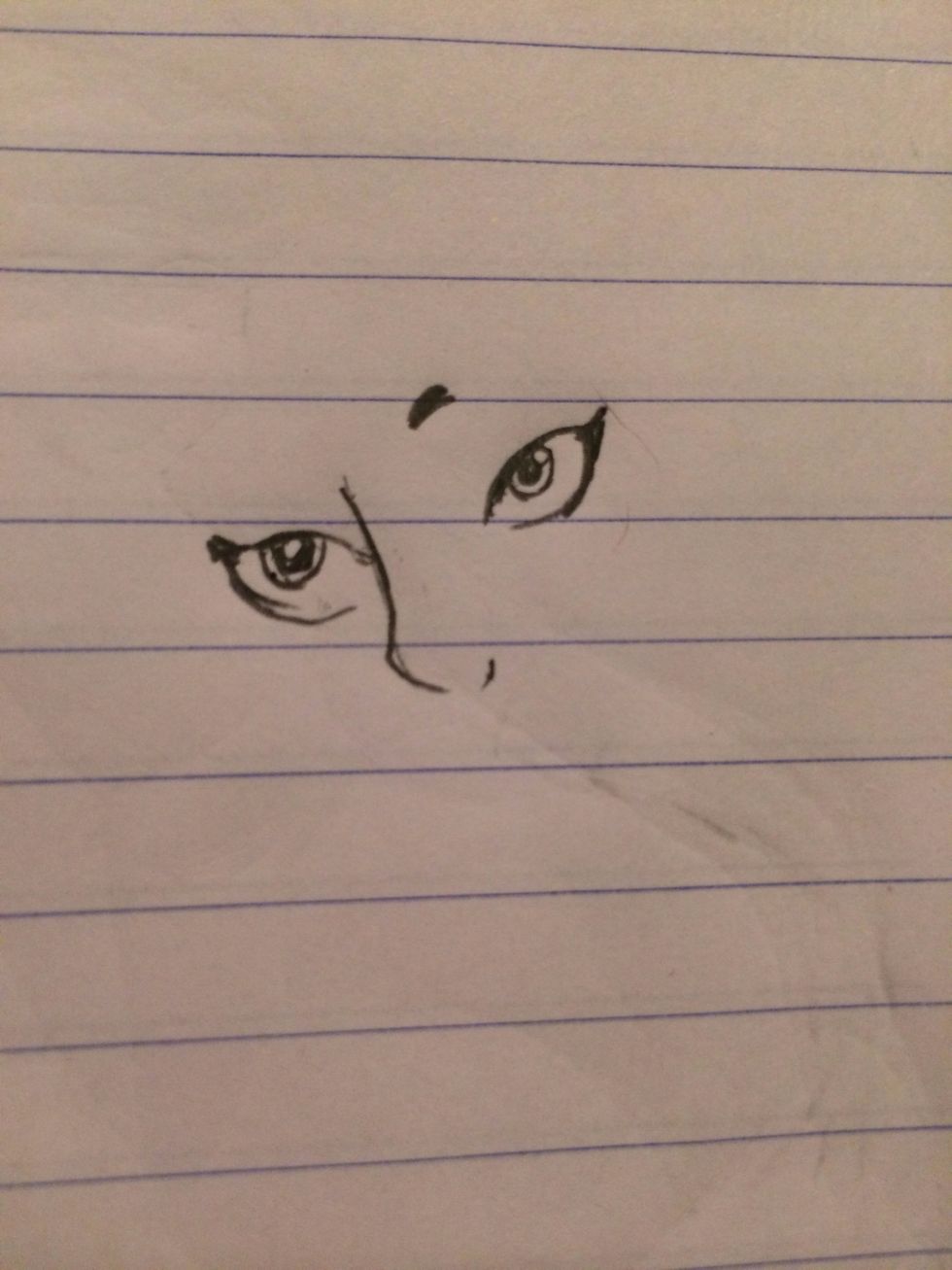 Draw her eyes and nose first, it makes everything else easier. (: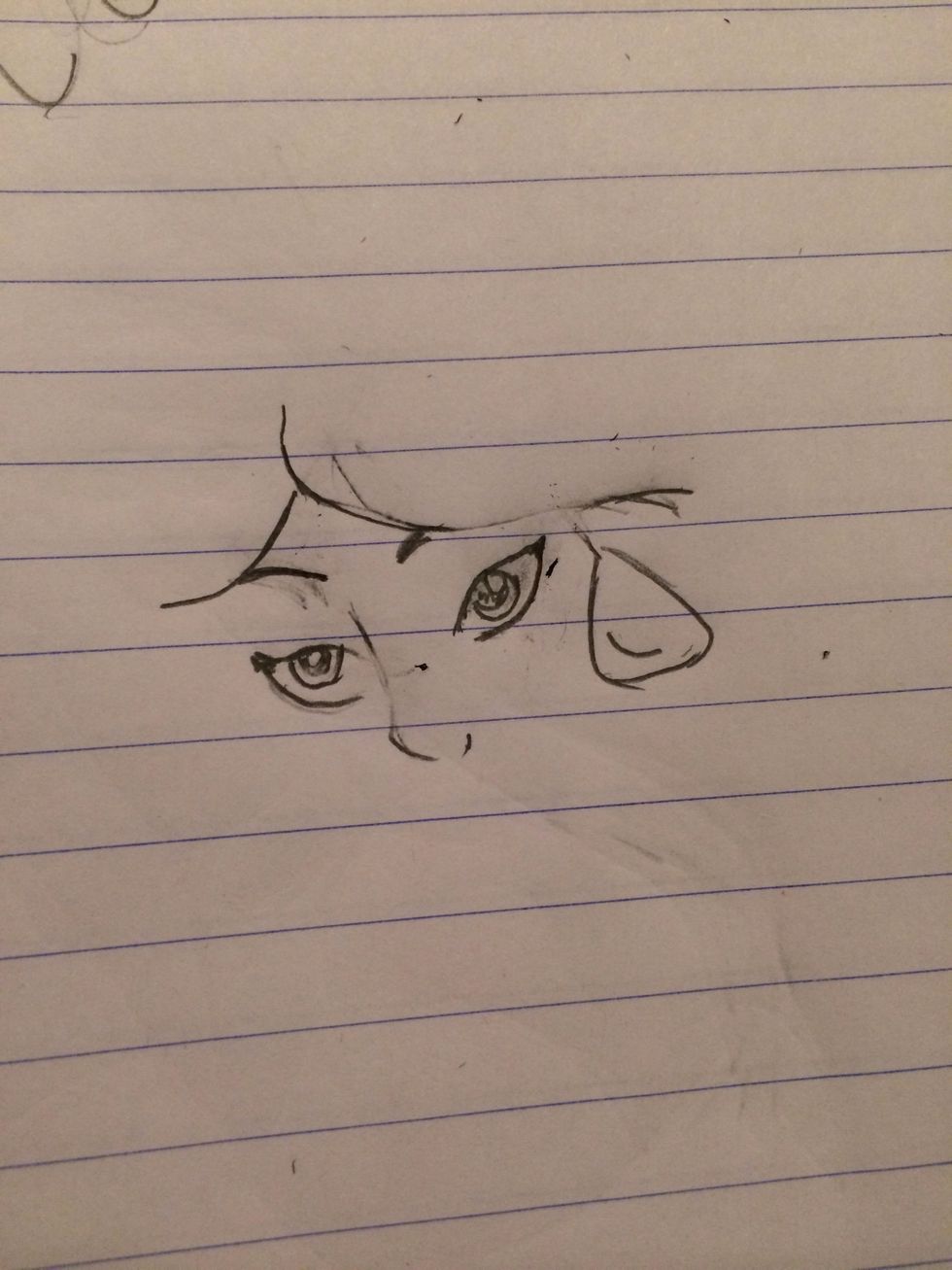 Add her earring and hair line.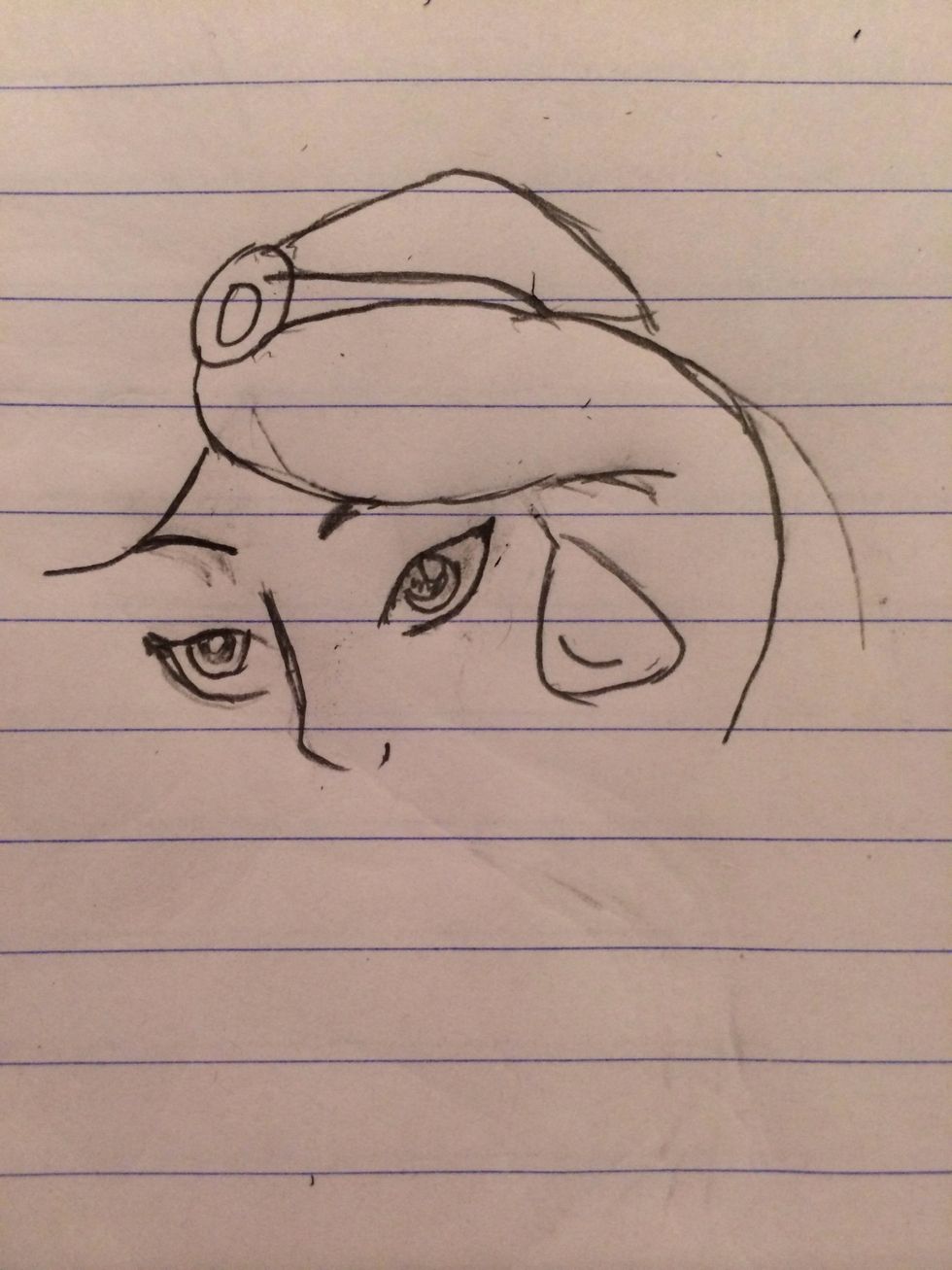 Add her headband and the rest of her hair.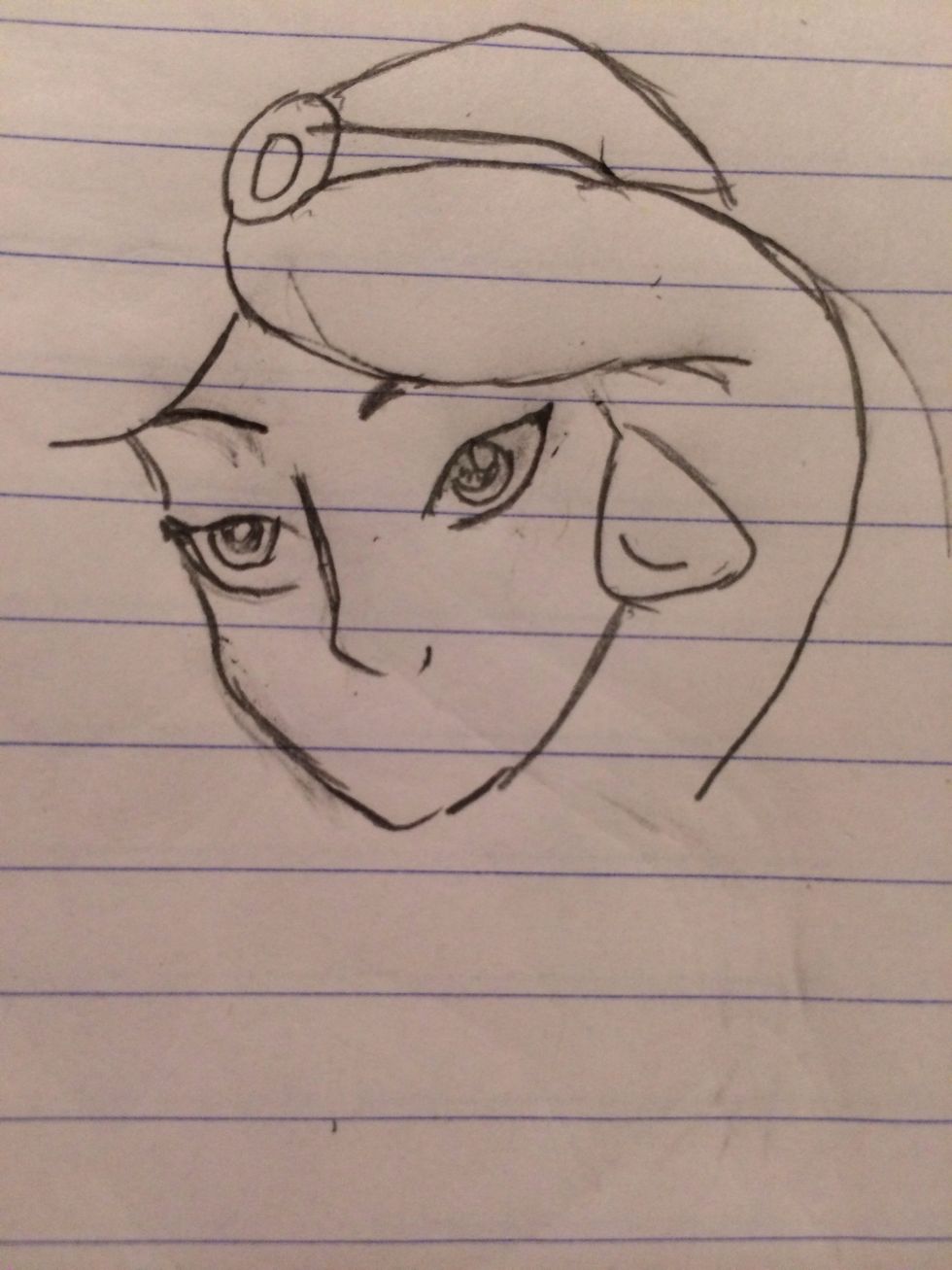 Add her head shape and her other eyebrow.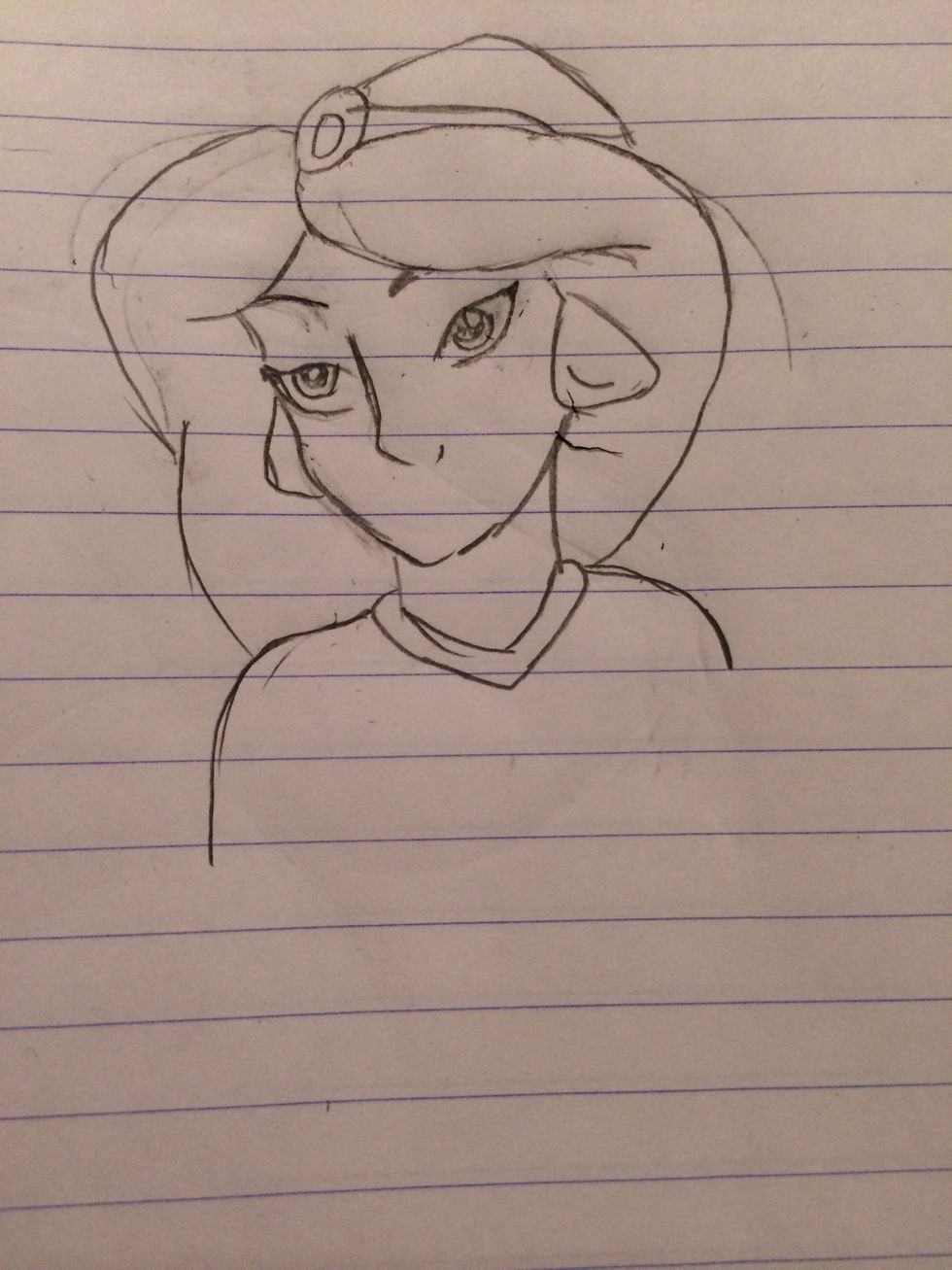 Draw the rest of her hair and start her body.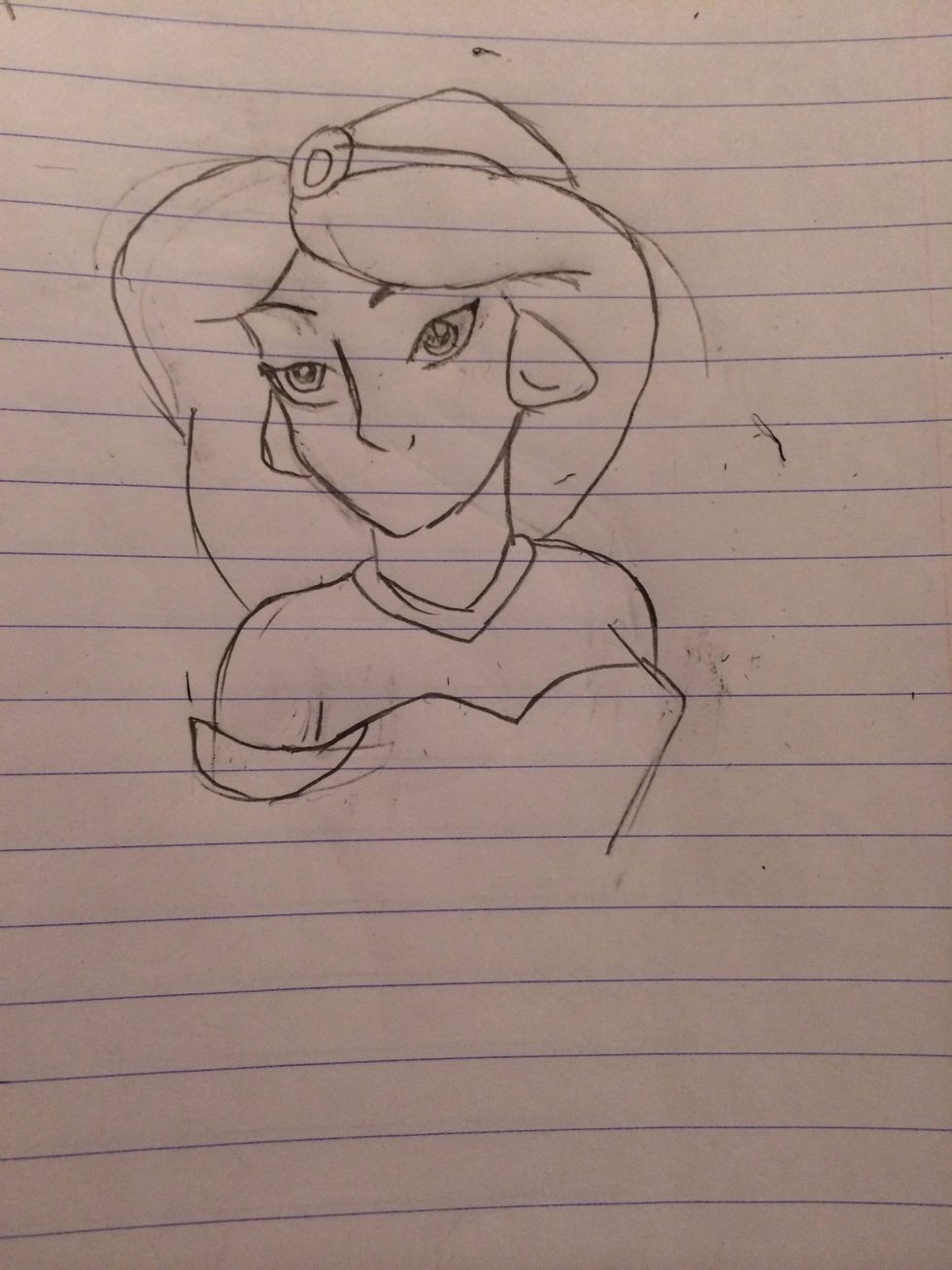 Draw her top and necklace.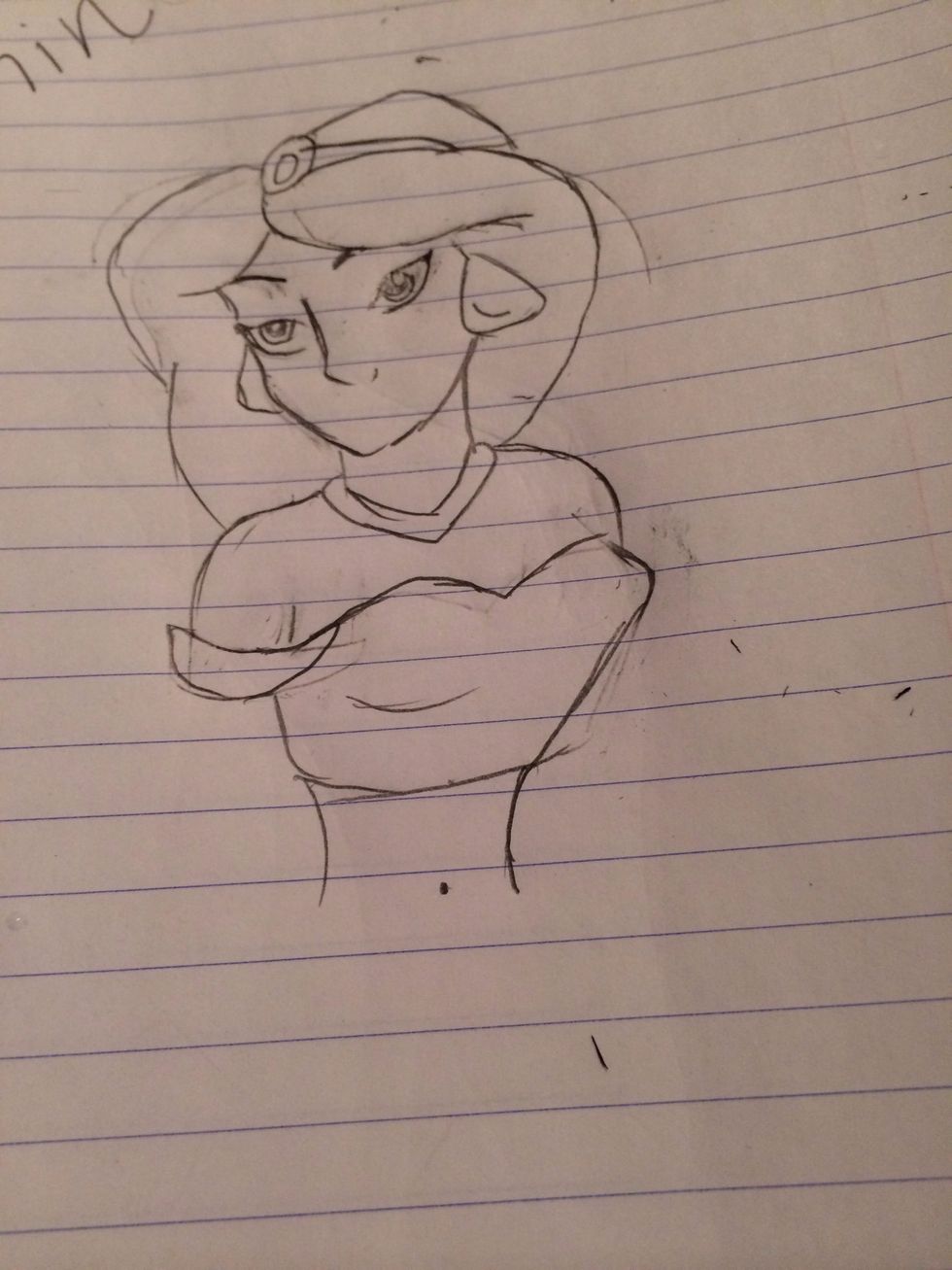 Draw her waste.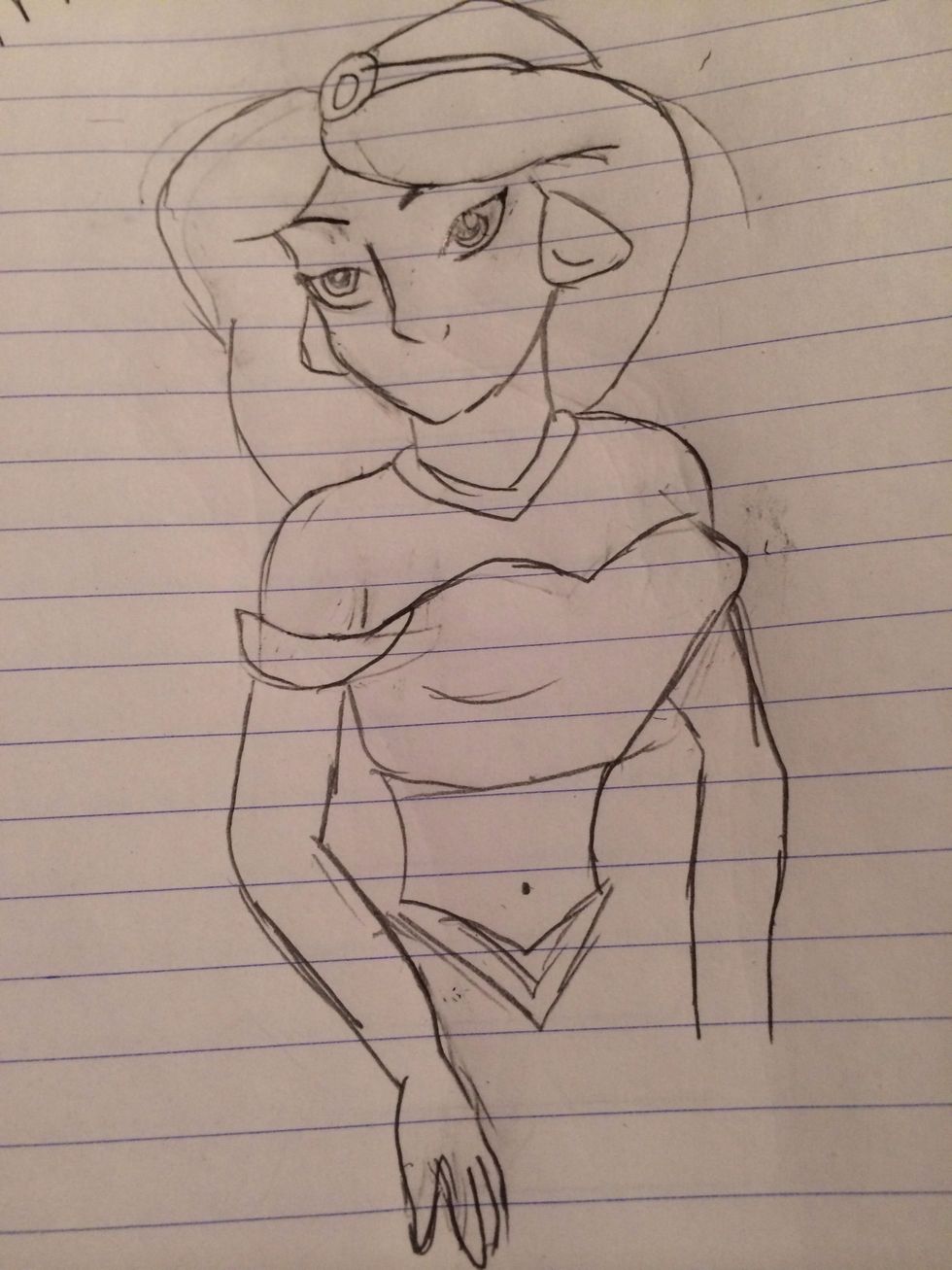 Draw her arms.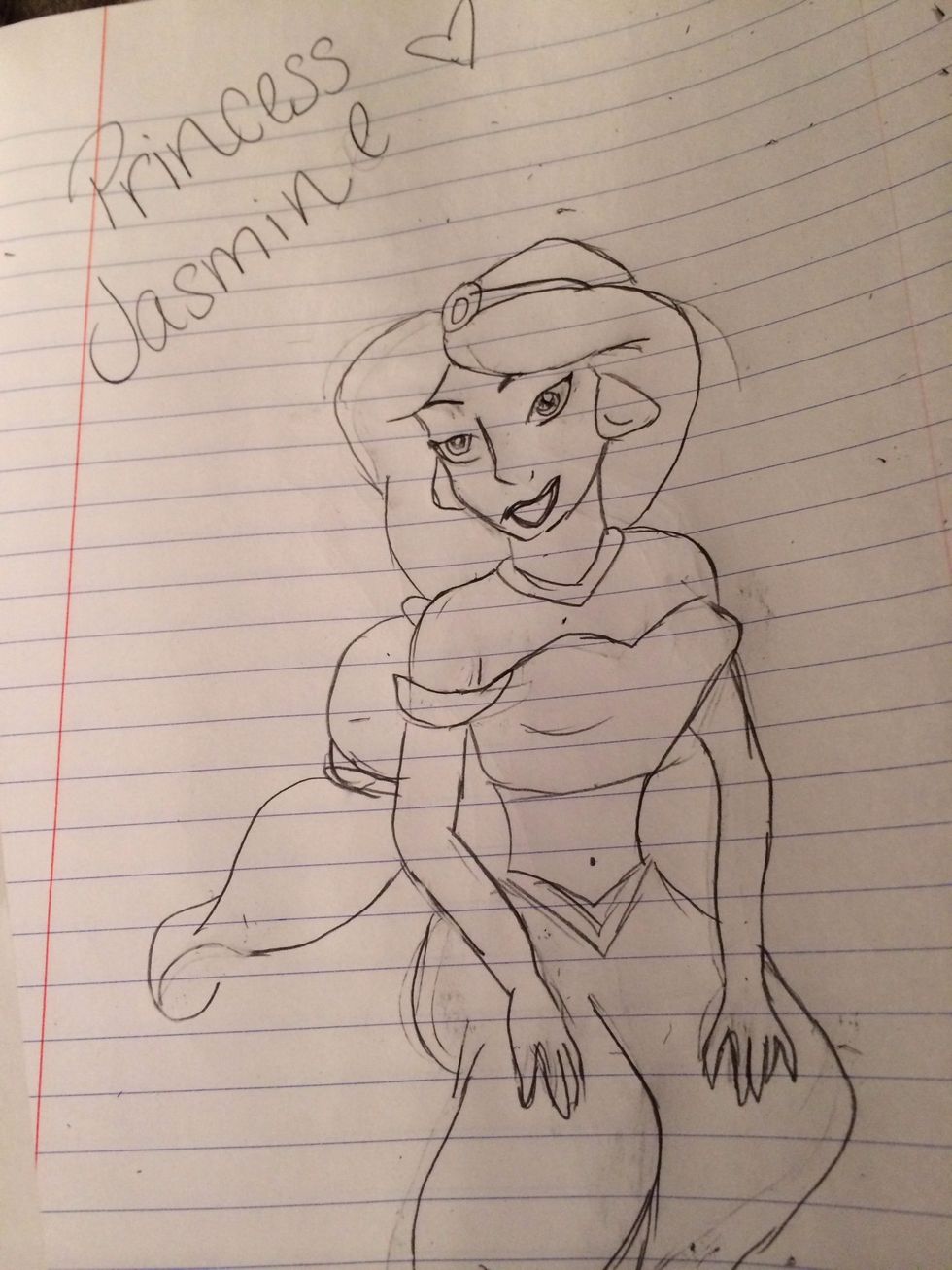 Add her legs and ponytail and BAM! You've got Disney's Princess Jasmine!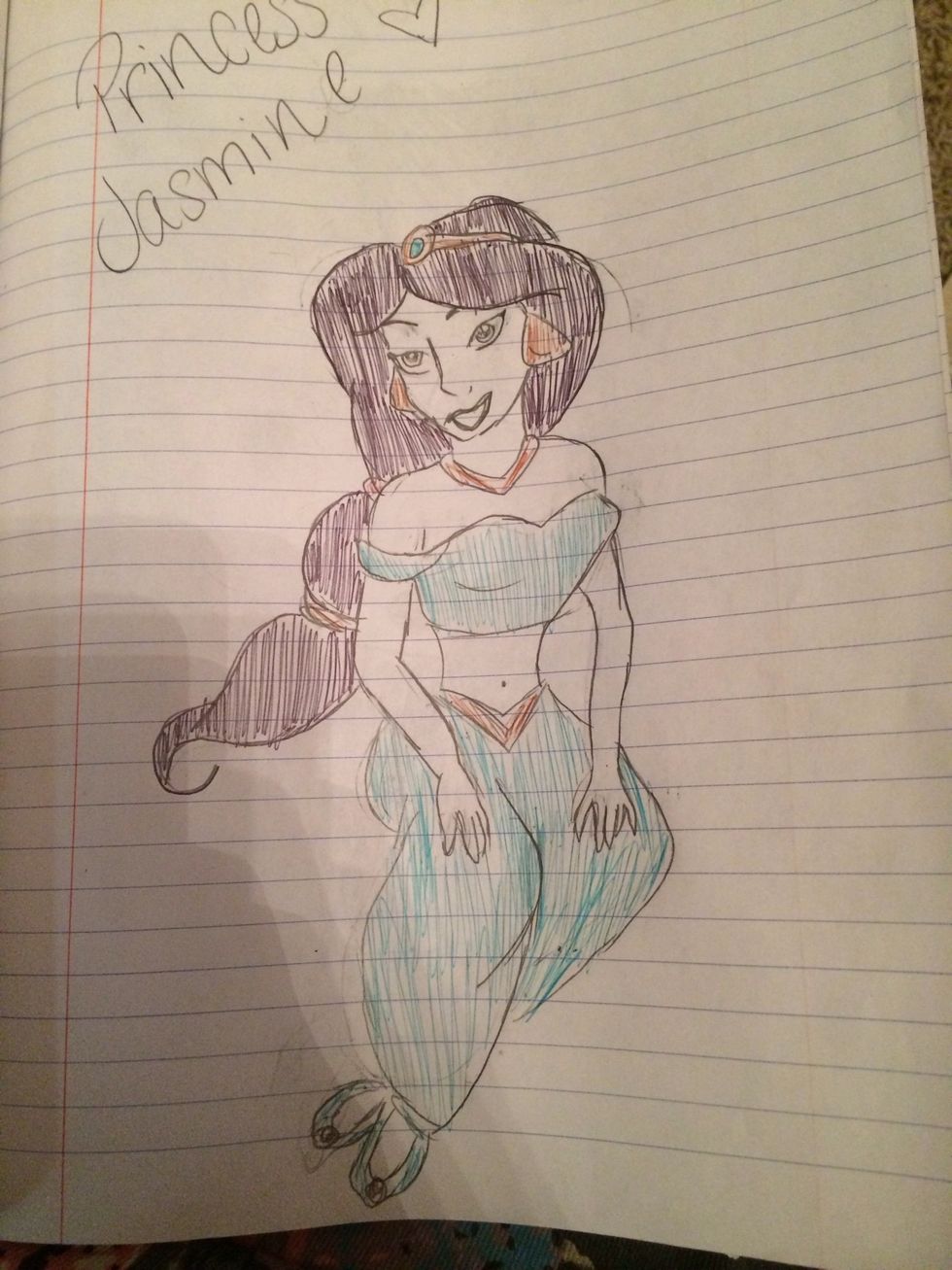 Disney Drawings .
I draw, create, and give a few tips here and there. (: Every drawing posted is drawn by me.