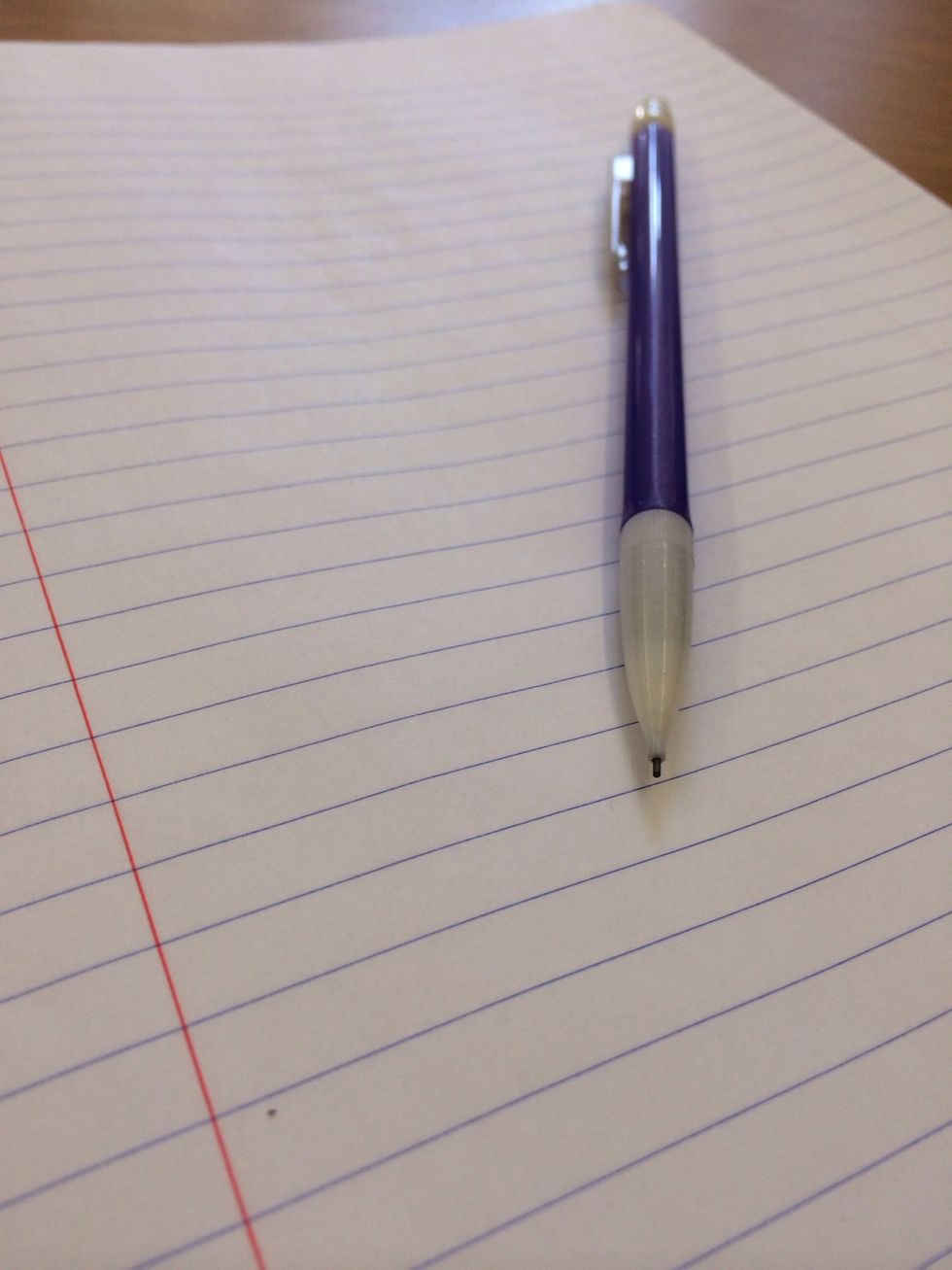 Got your pencil and paper ready?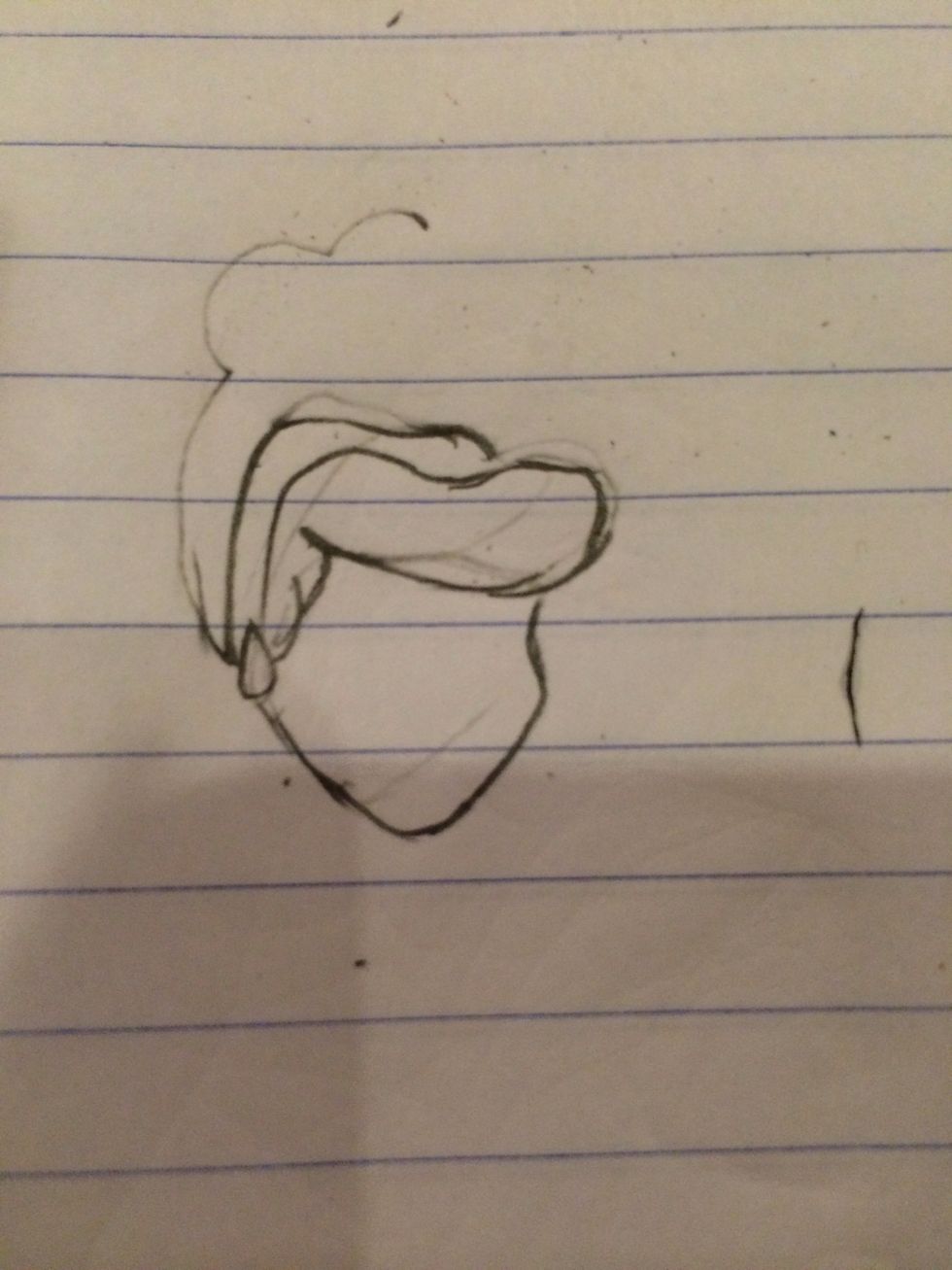 Start her face shape.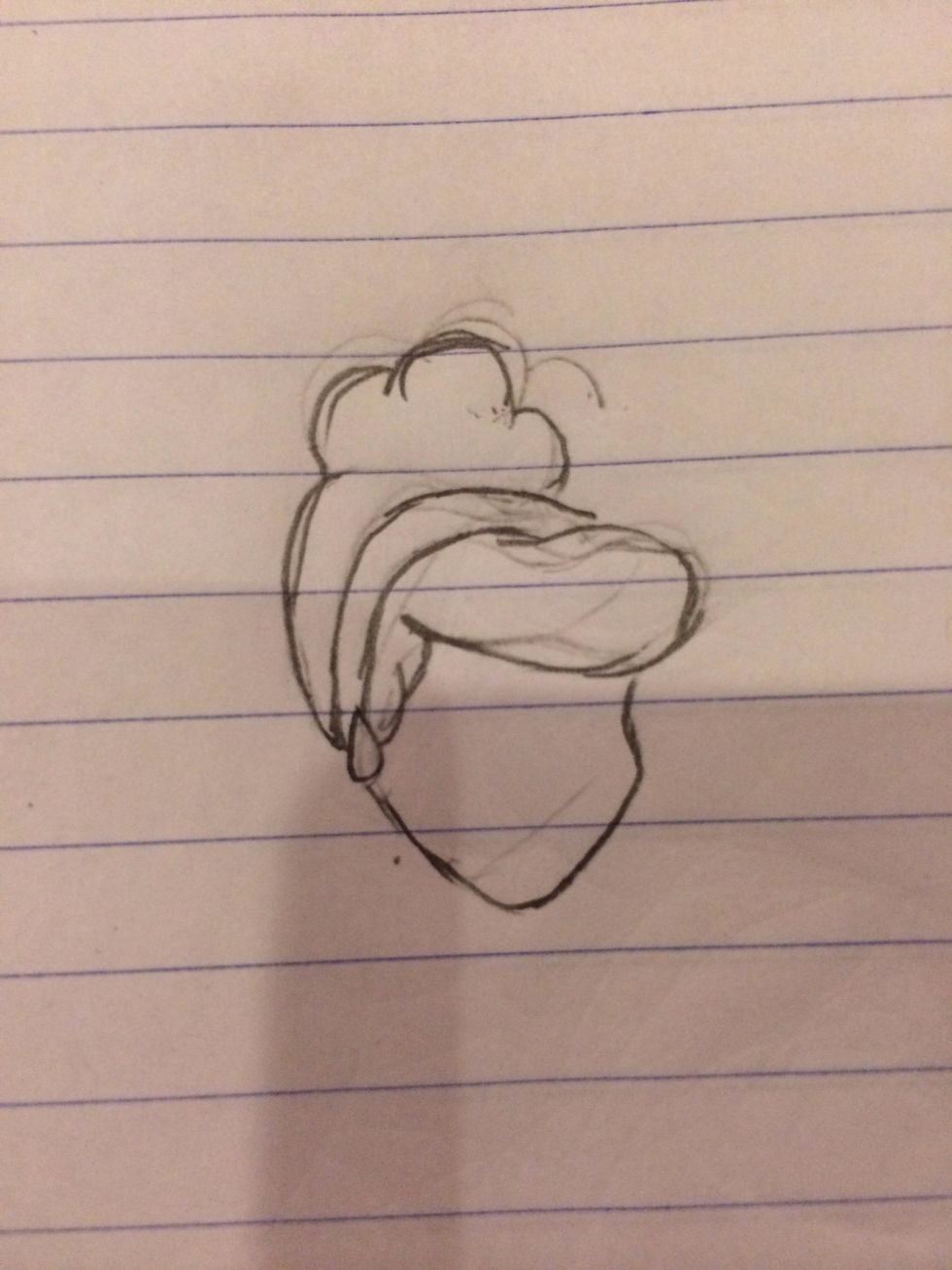 Add her hair.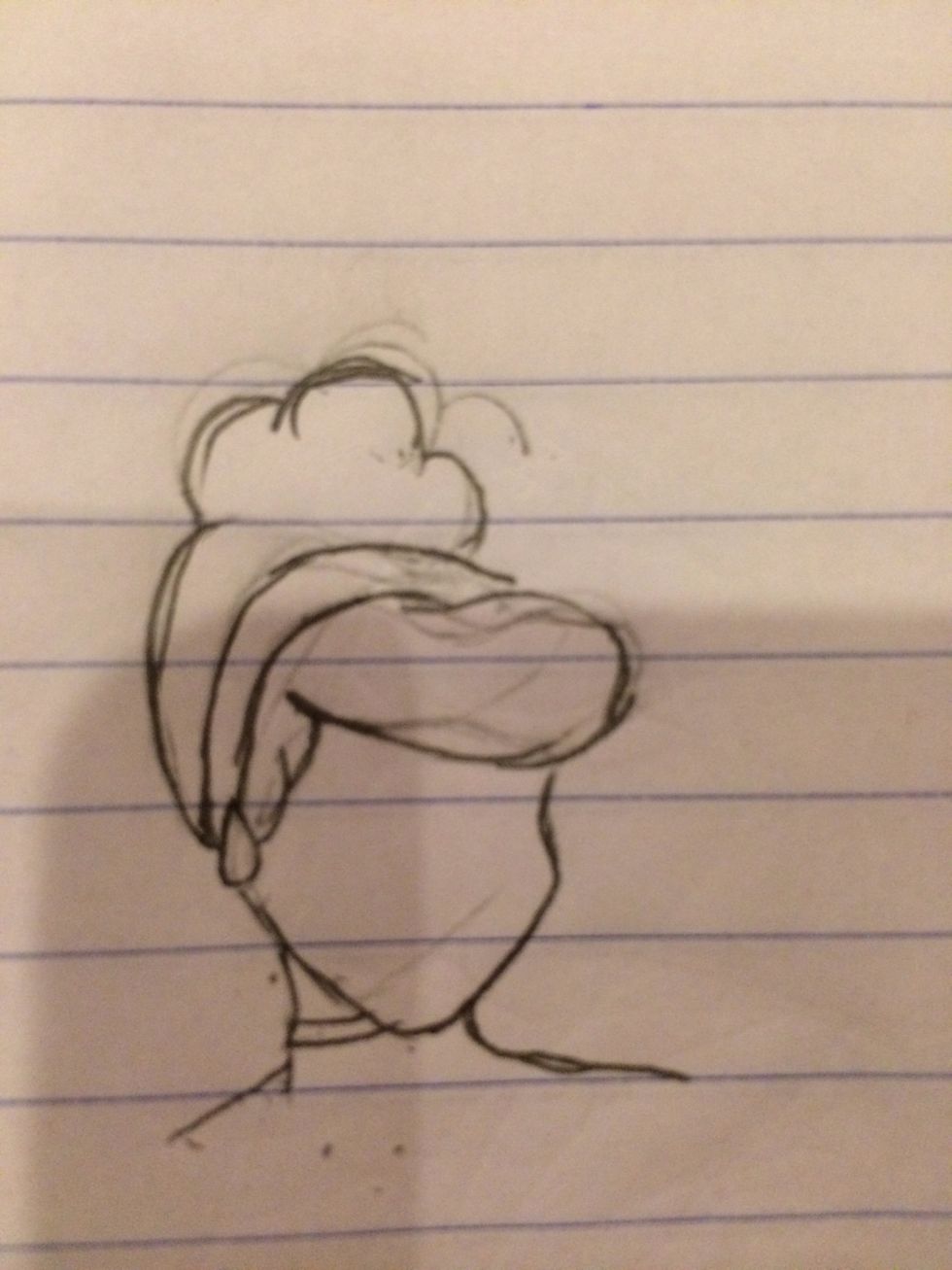 Add her neck and jewelry.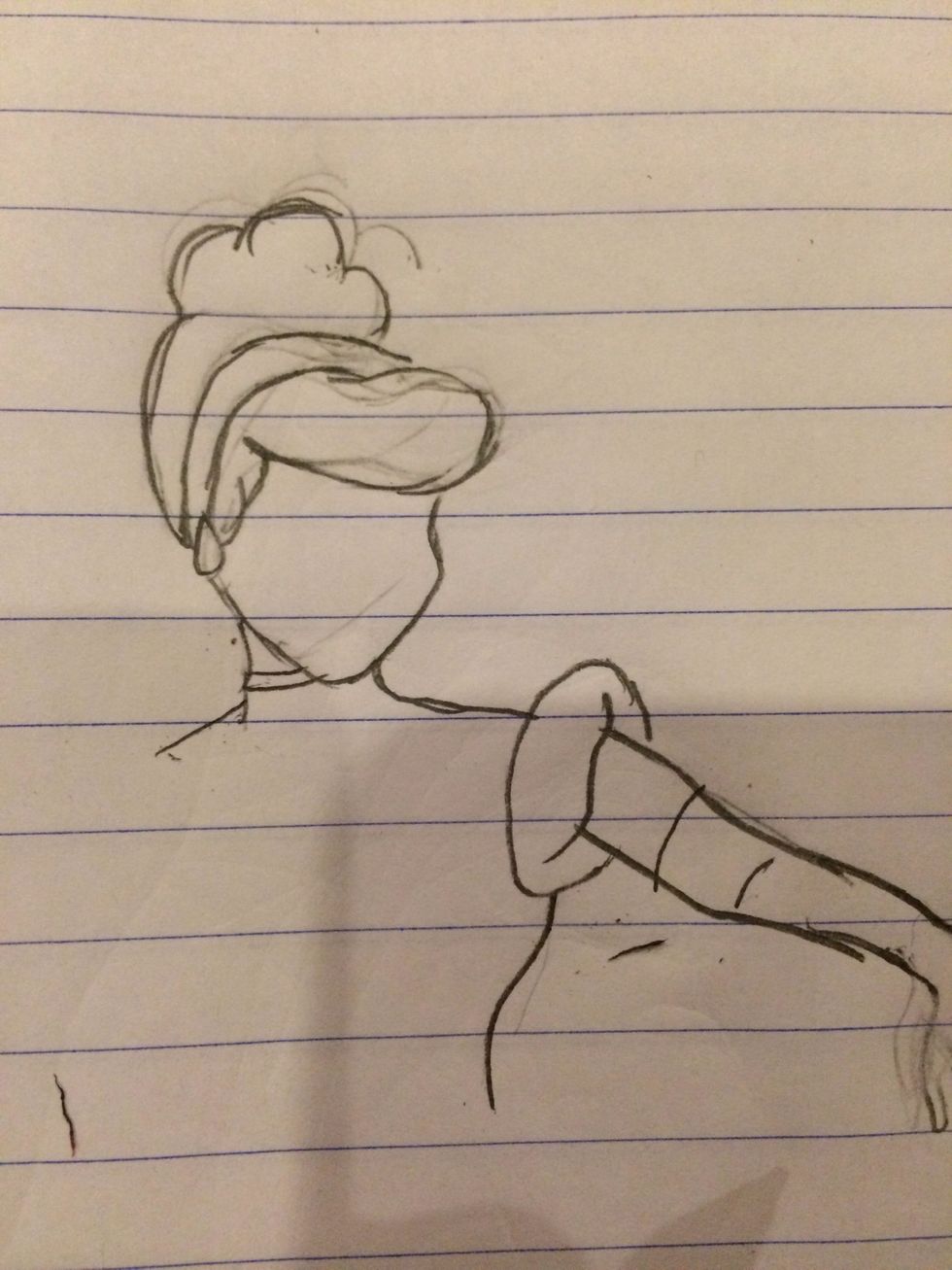 Start her arms.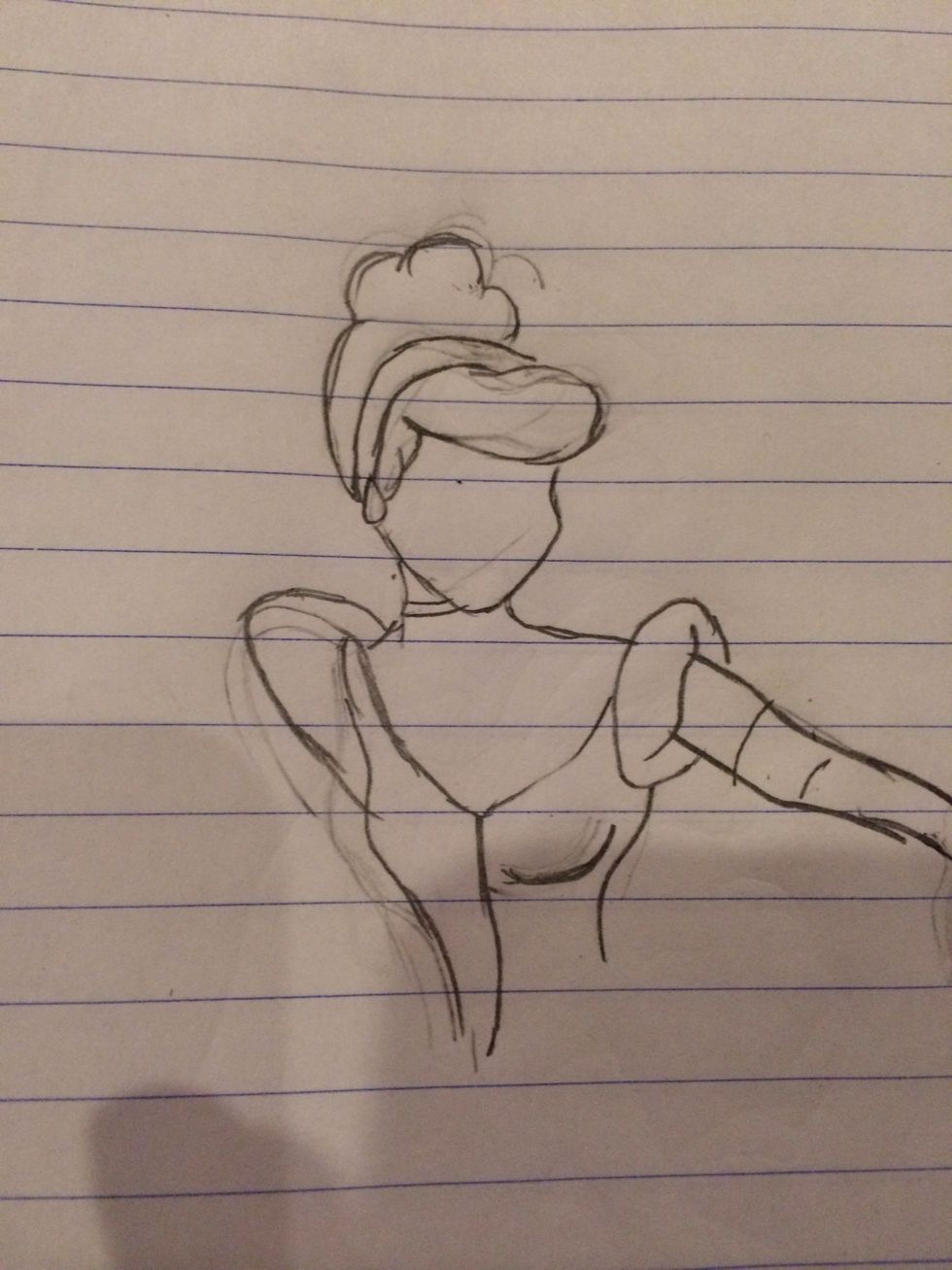 Start her body so you know where to draw her dress.
Add both arms now, prepared to hold her dress. (: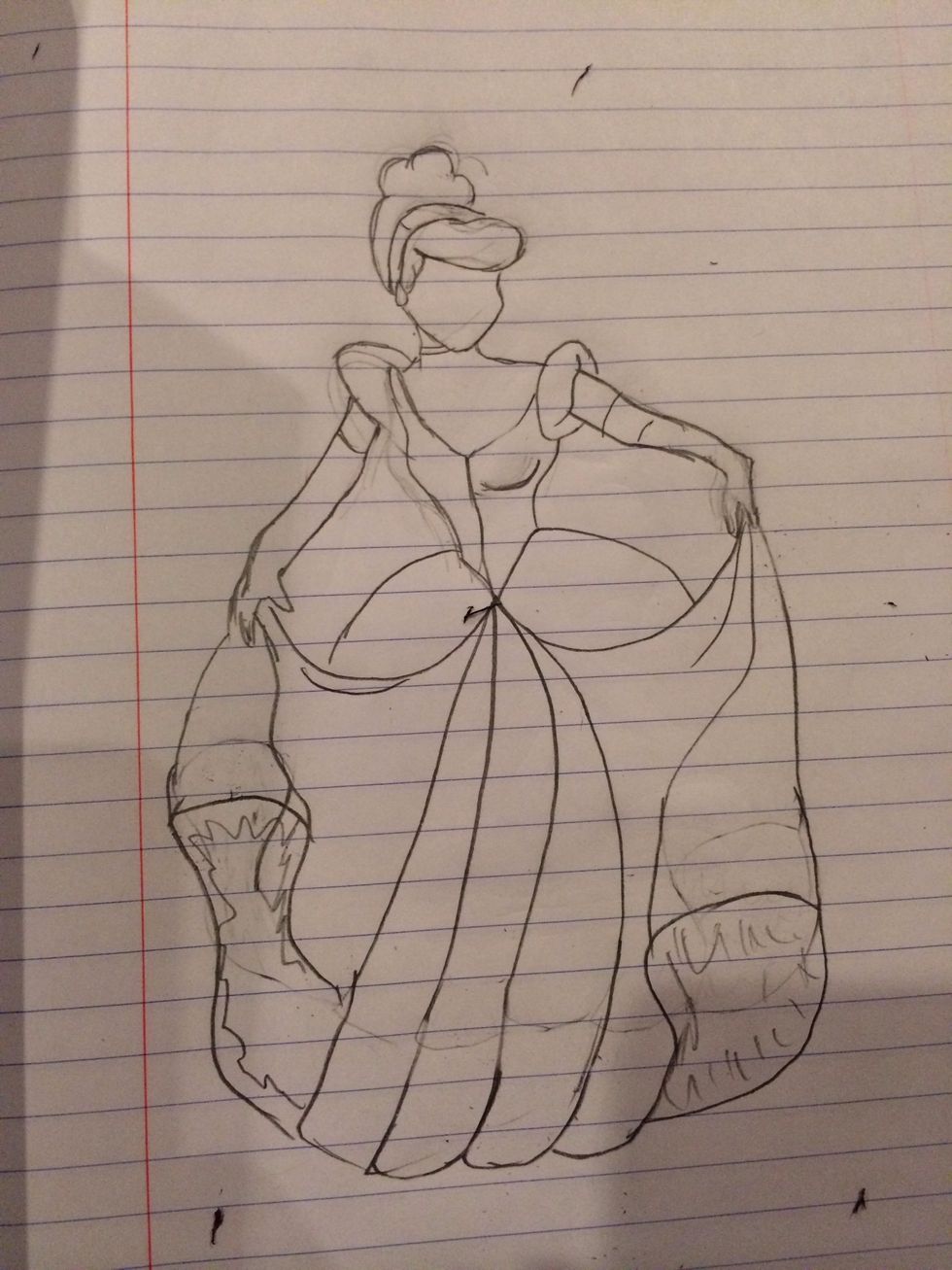 Draw her dress and you're done! I'm not very good at eyes and lips so I decided to leave it like this. (: any requests or questions? Please comment!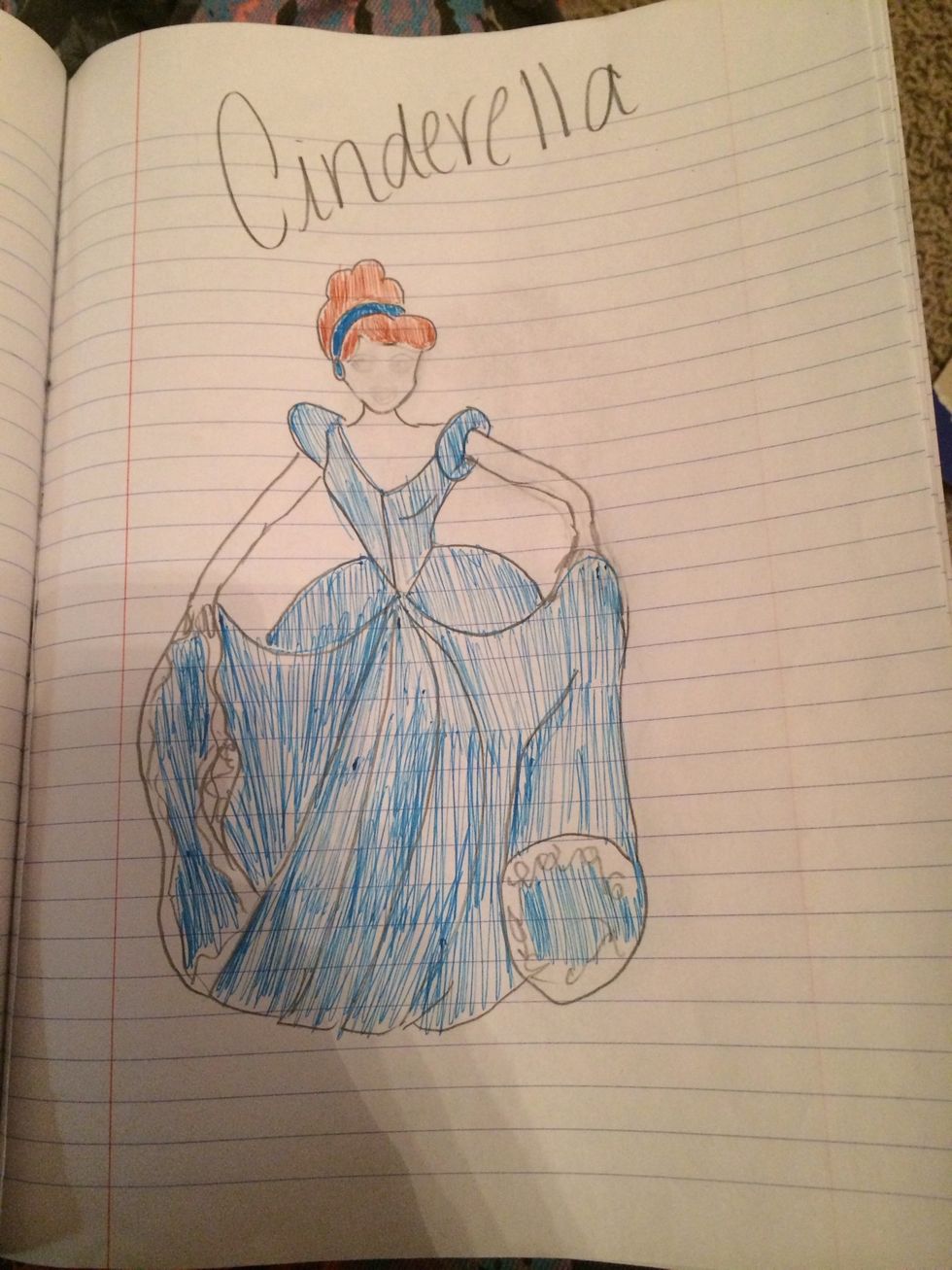 Disney Drawings .
I draw, create, and give a few tips here and there. (: Every drawing posted is drawn by me.