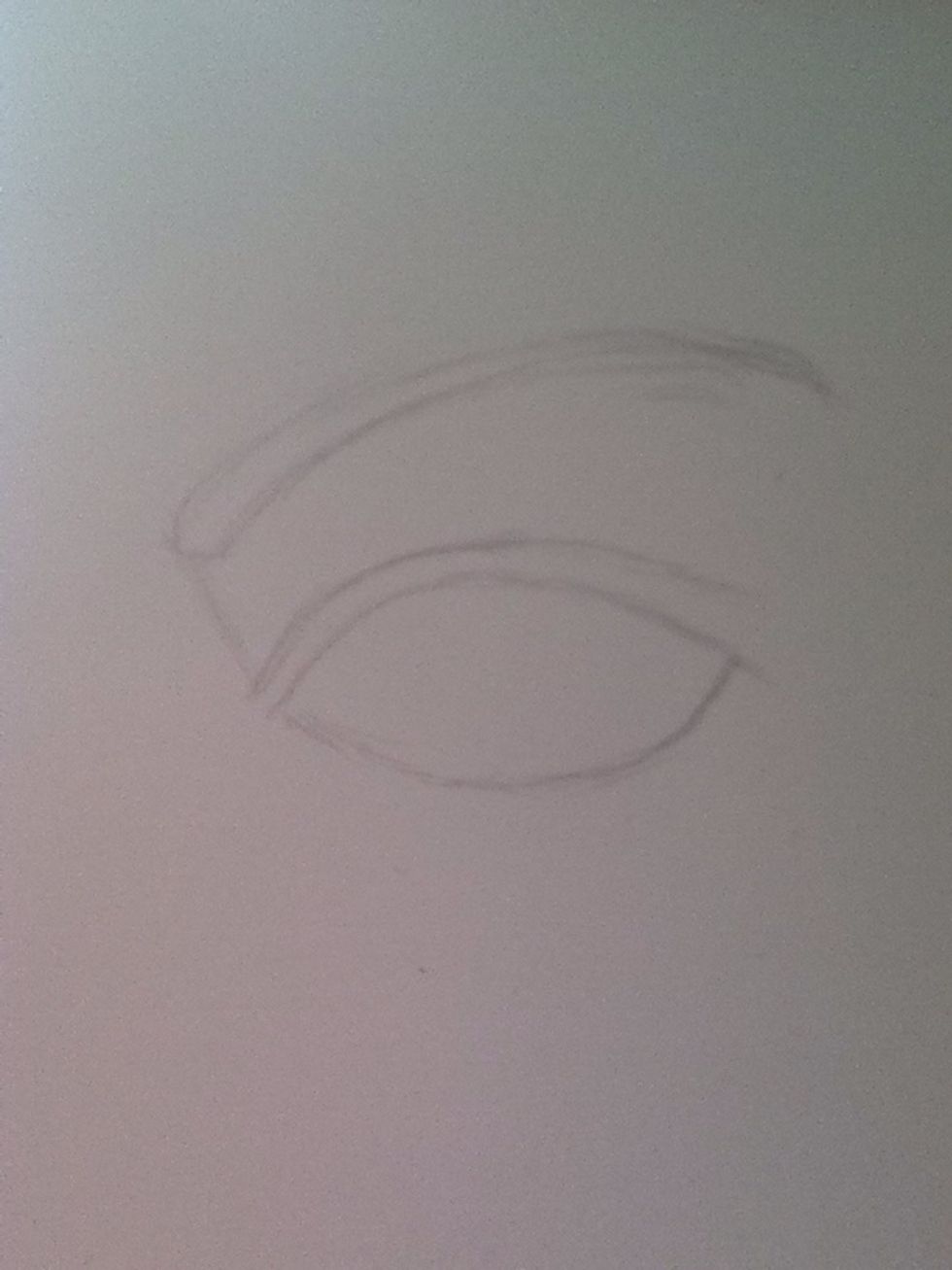 Start with a teardrop-ish shape and then an outline for the eyelid and eyebrow.. The extra line is a guide I use to exactly align the eyebrow with the eye.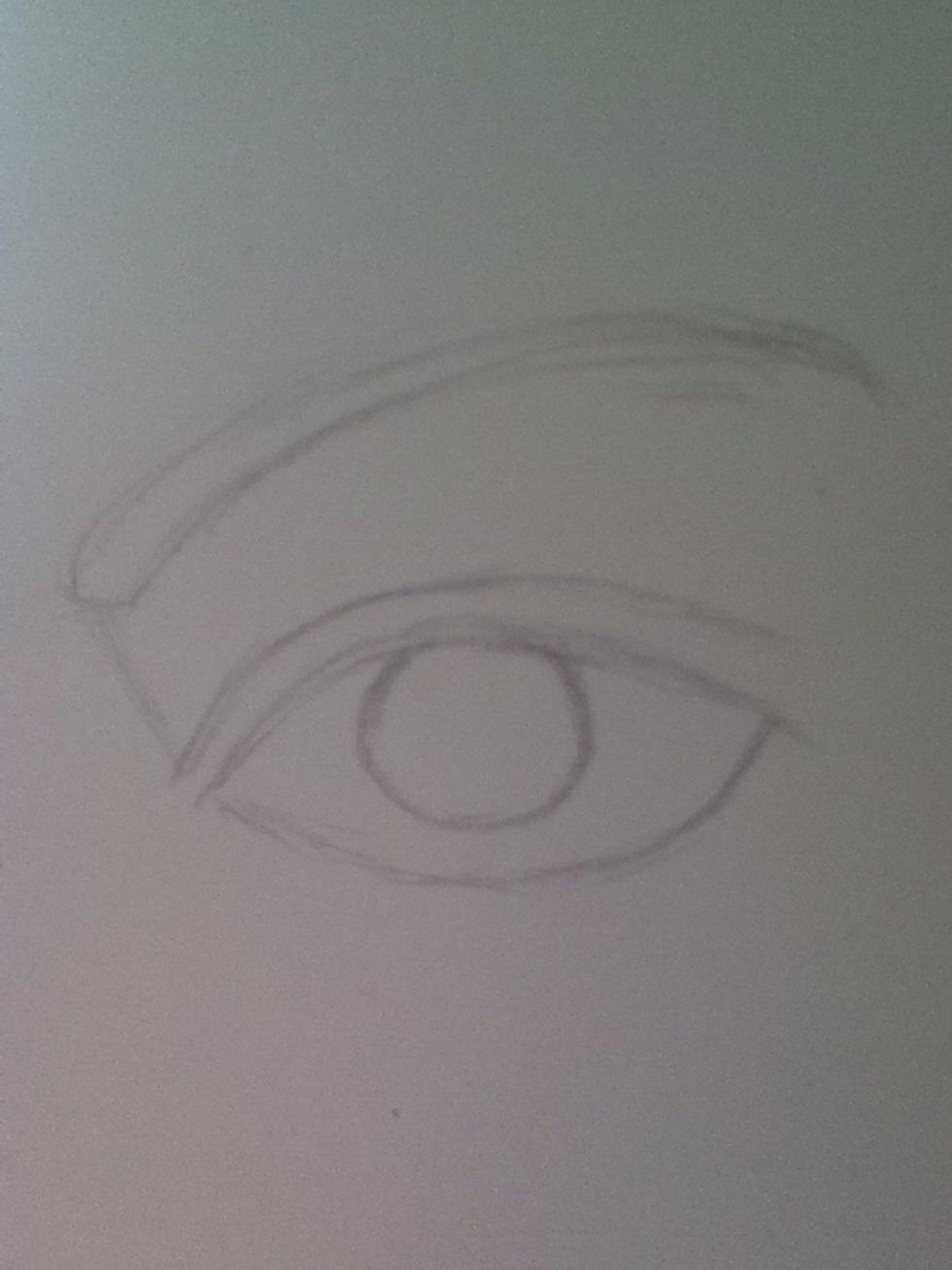 Add the cornea...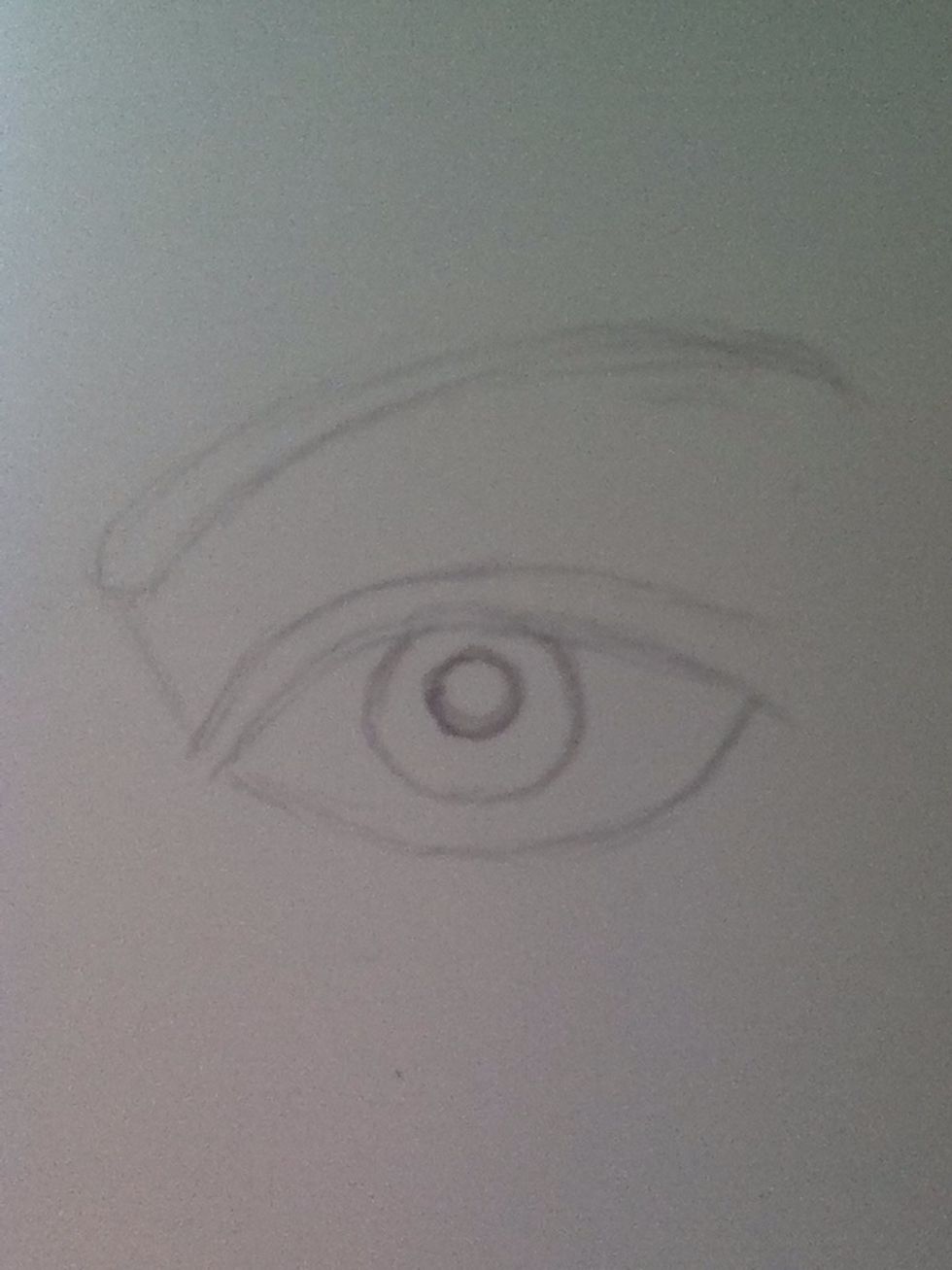 Then the pupil...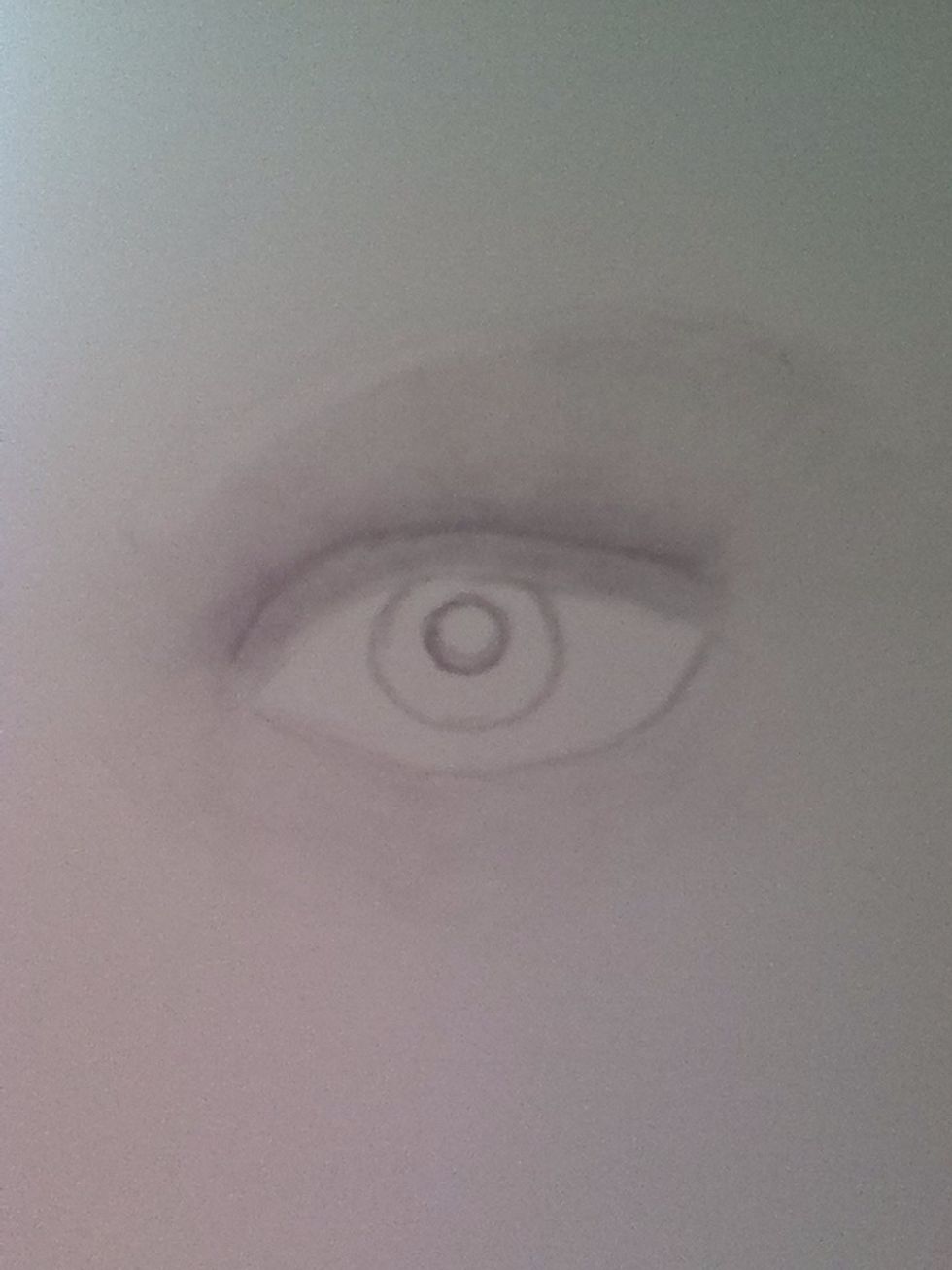 Now make an even shade around the eye. Then, draw the eyelid line darker and shade the line upward.
Now do the eyebrow. Every eyebrow is different in shape but start by smudging some color and then adding individual lines over the eyebrow smudge. By first adding a smudge it looks more realistic.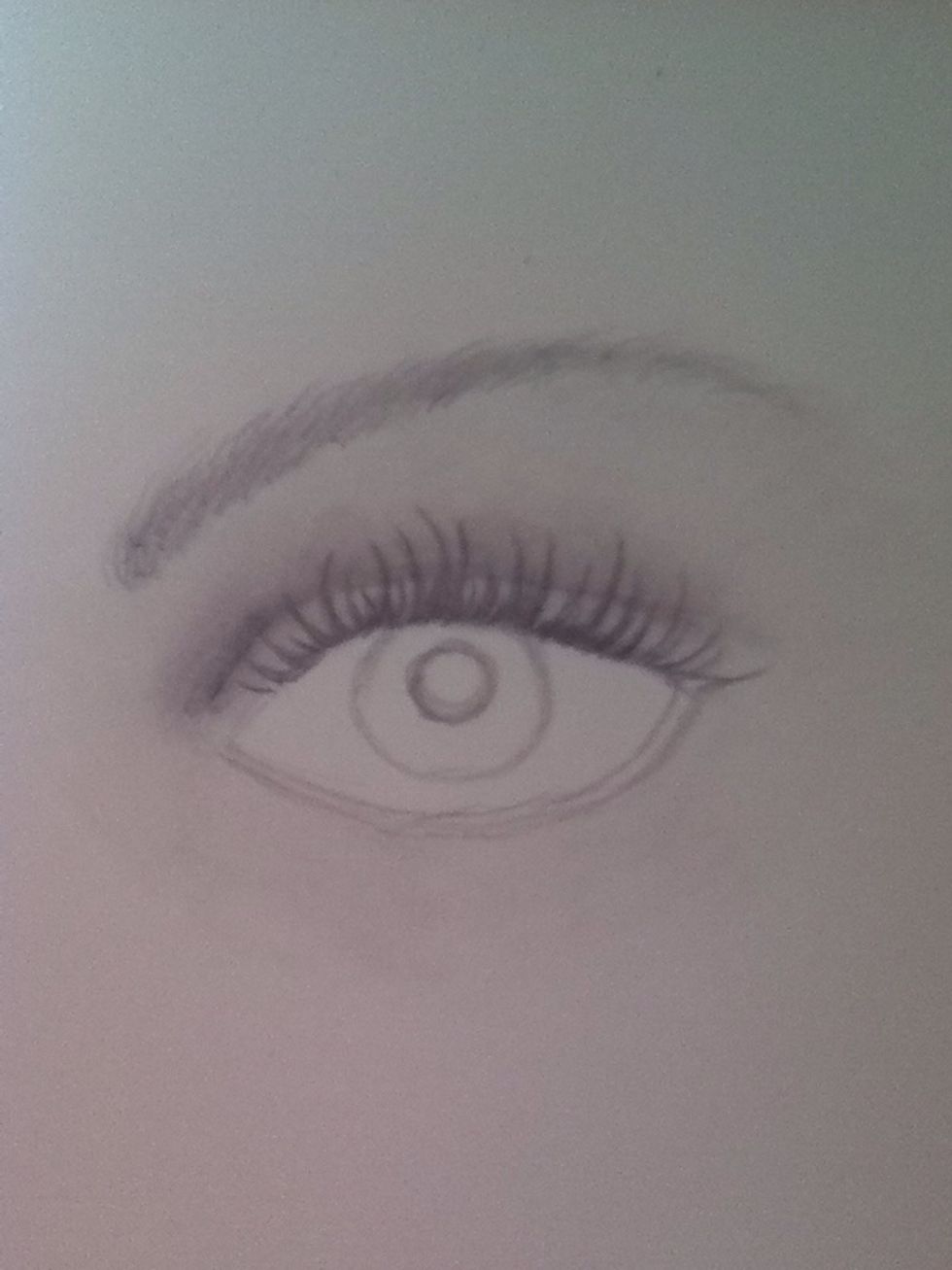 Now add eyelashes. I made mine thicker with little scalene triangles for each lash but make sure the tip of each lash is as thin as possible!
Now add the bottom, eyelashes are very irregular so the positioning and length is up to you!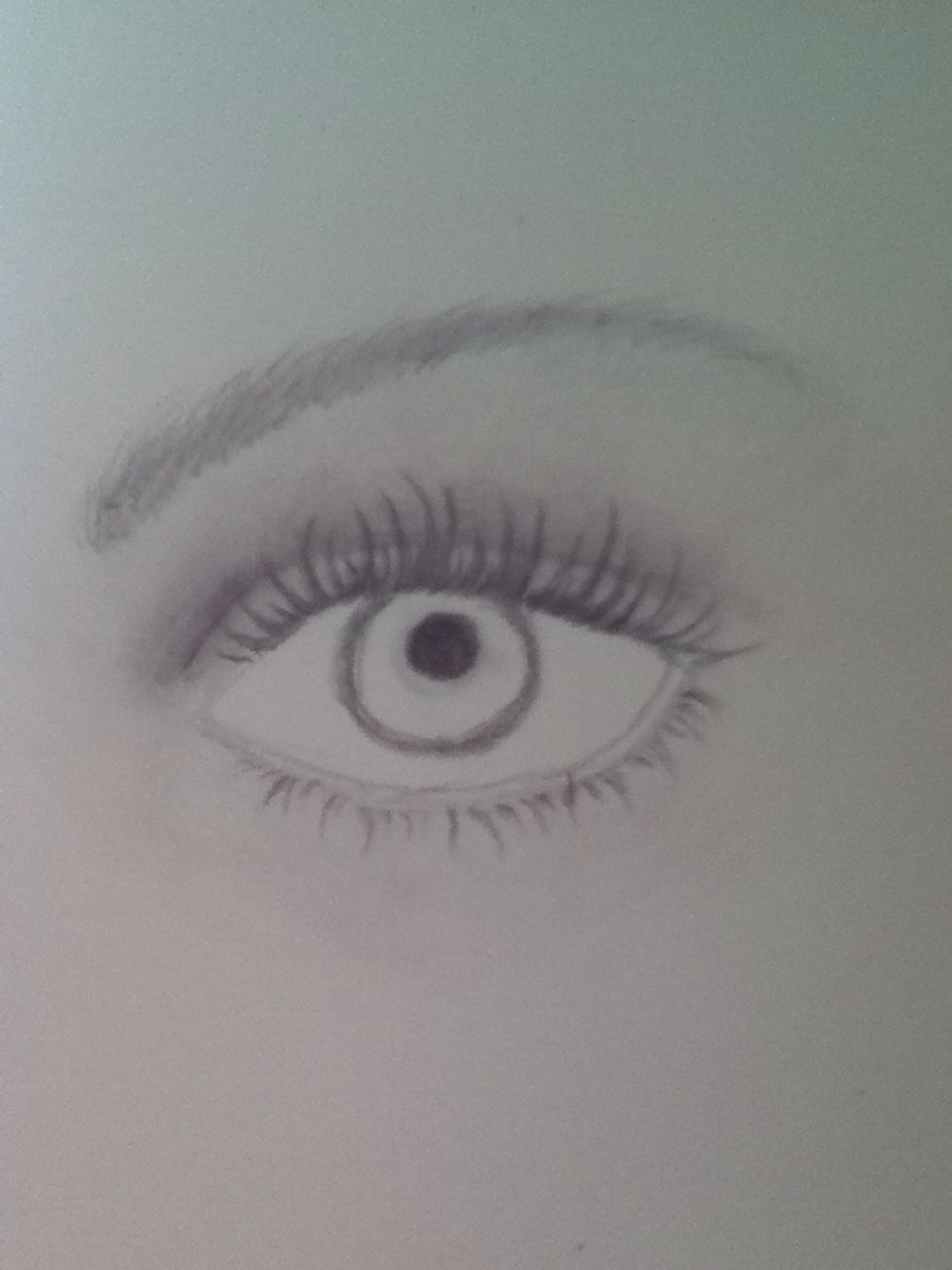 Now darken the cornea, and shade in the pupil very dark!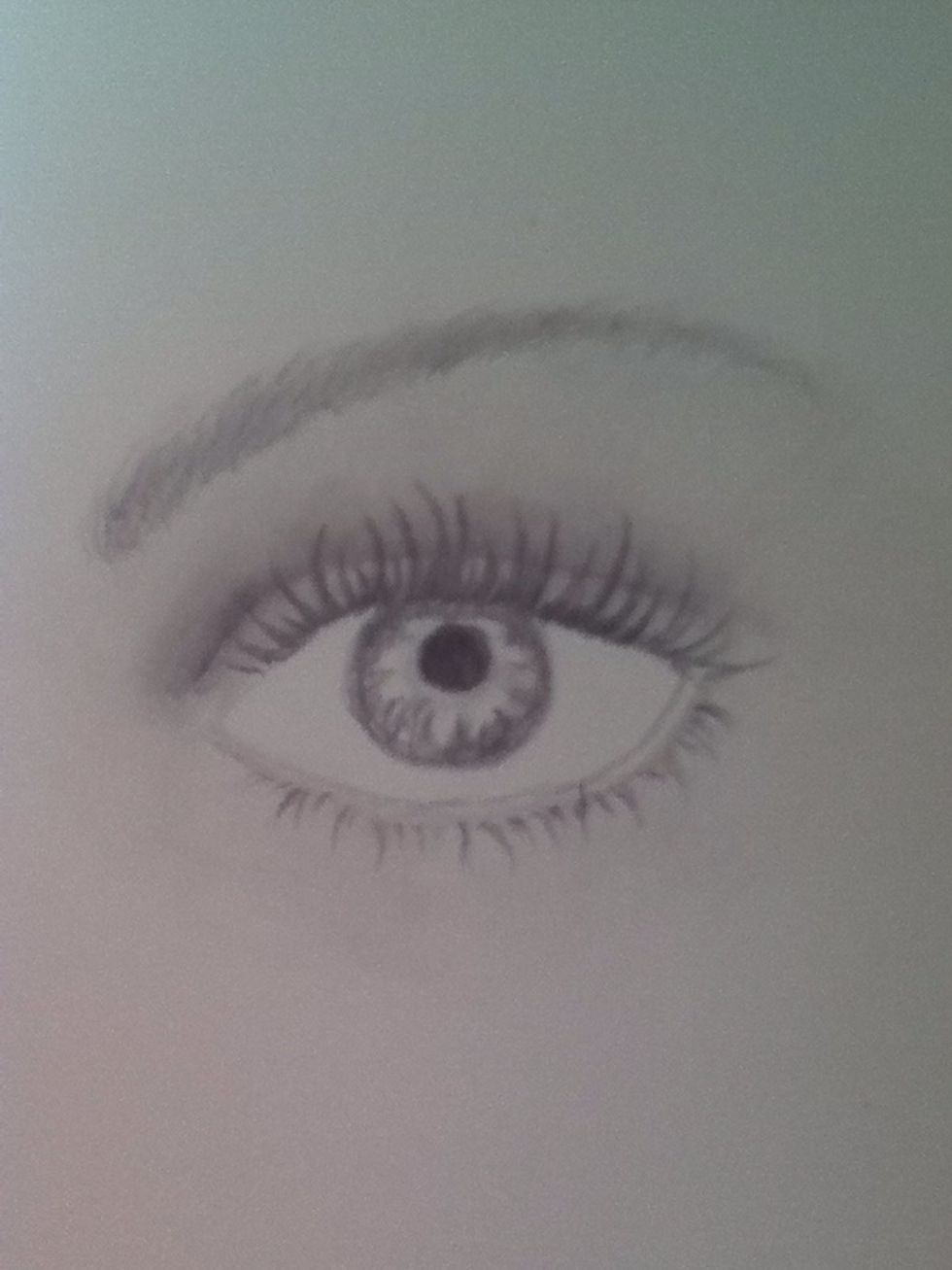 Now add triangular shade stretching inward from the cornea to the pupil.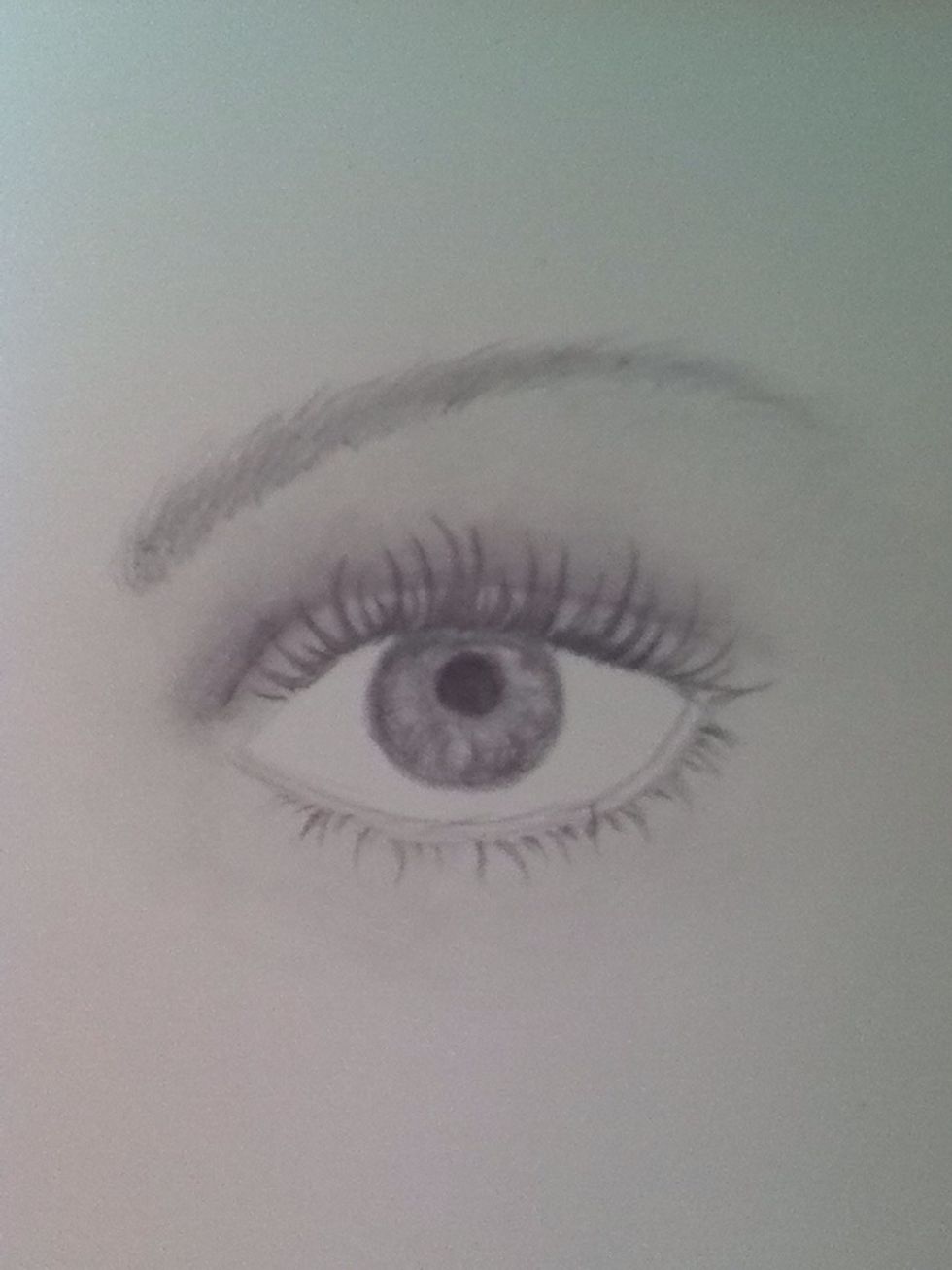 Now shade in the iris evenly...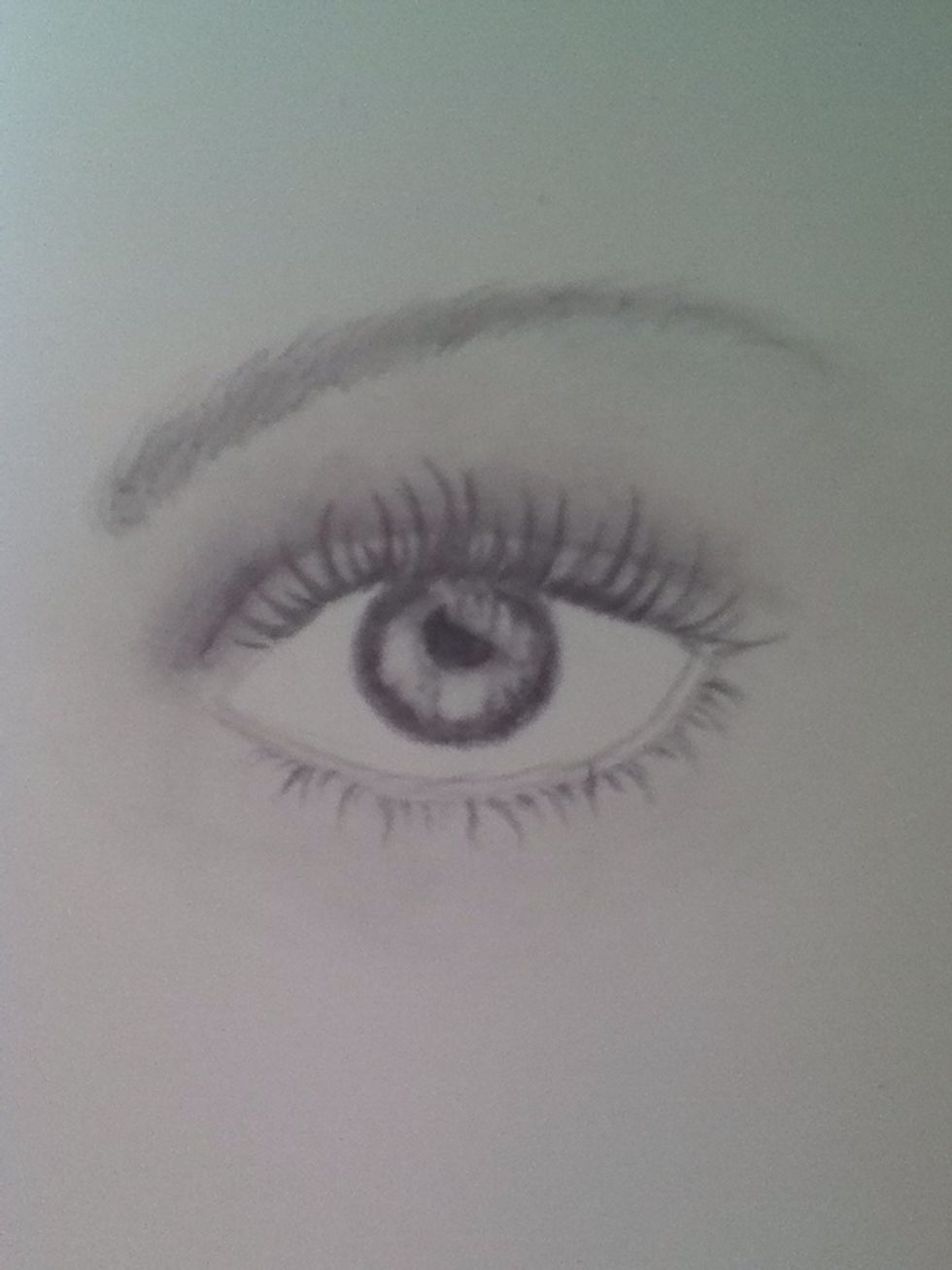 And add a highlight. Add white parts in the iris with your eraser and then a highlight streaking across the pupil. Fill the highlight with light shadows of the lashes above.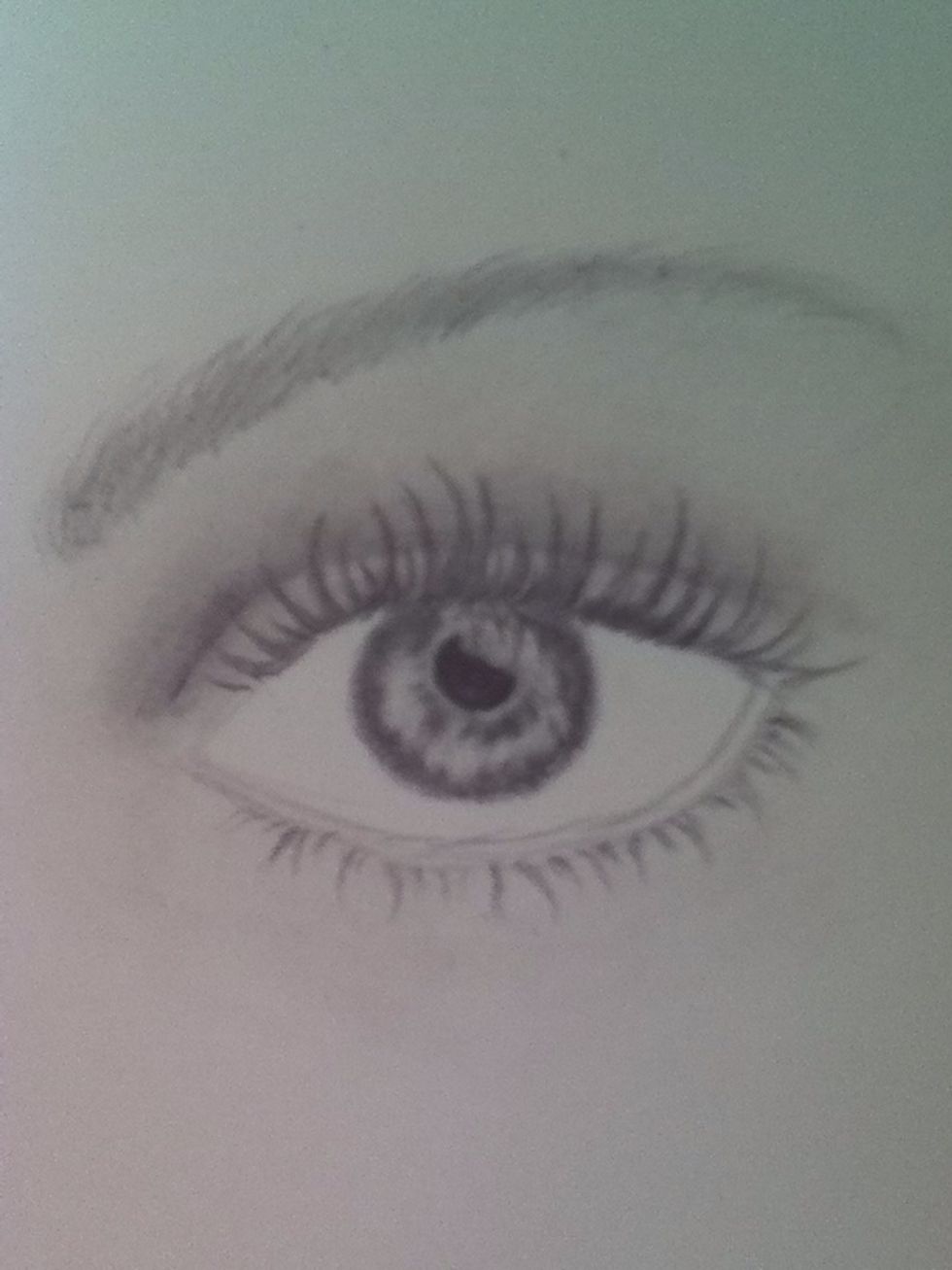 I added a thin highlight around the pupil and more highlight in the iris.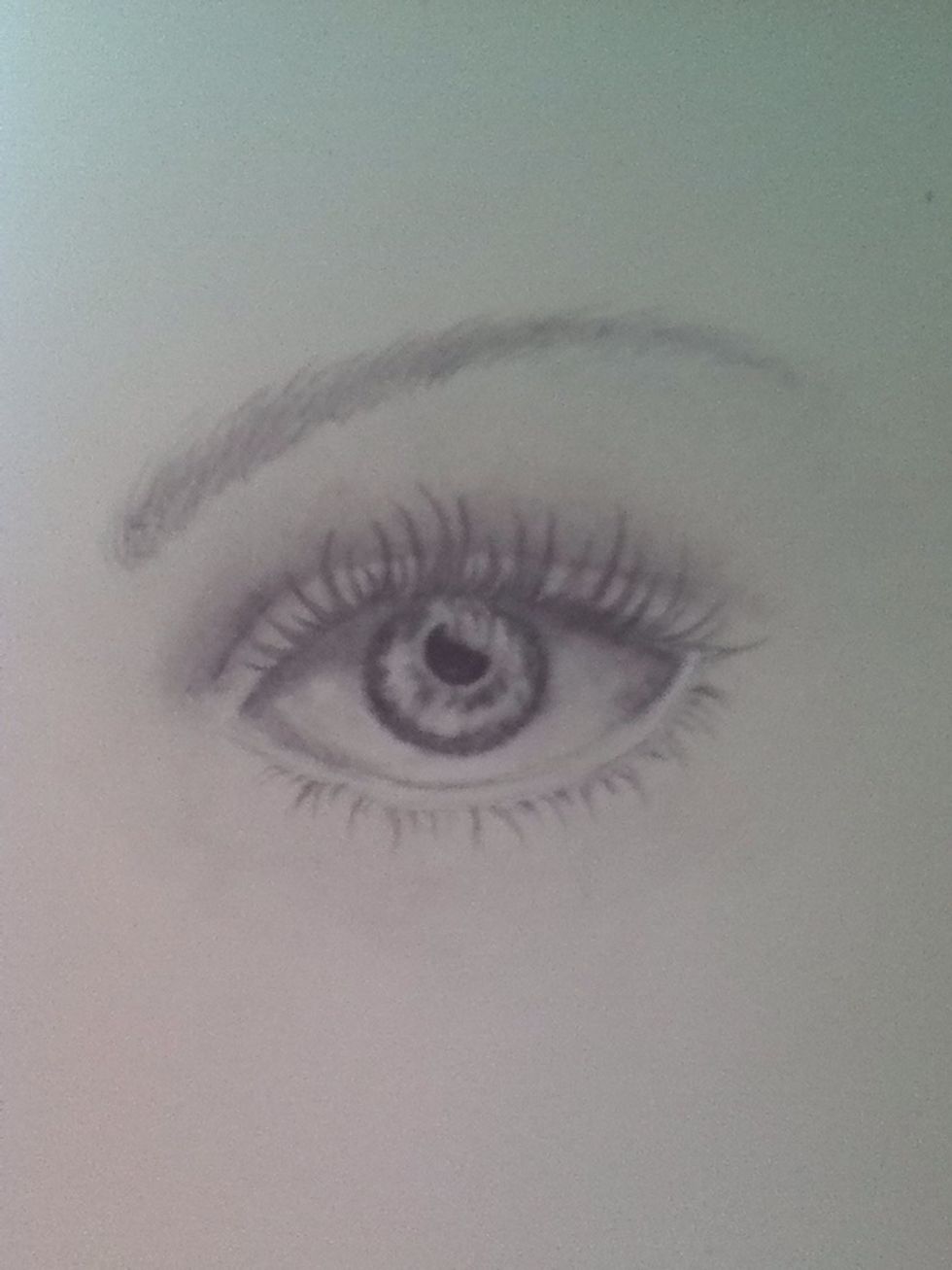 Now shade inside the eye in the corners and top darker and lighter towards the bottom if the eye to make it look round. This is crucial to make it look realistic.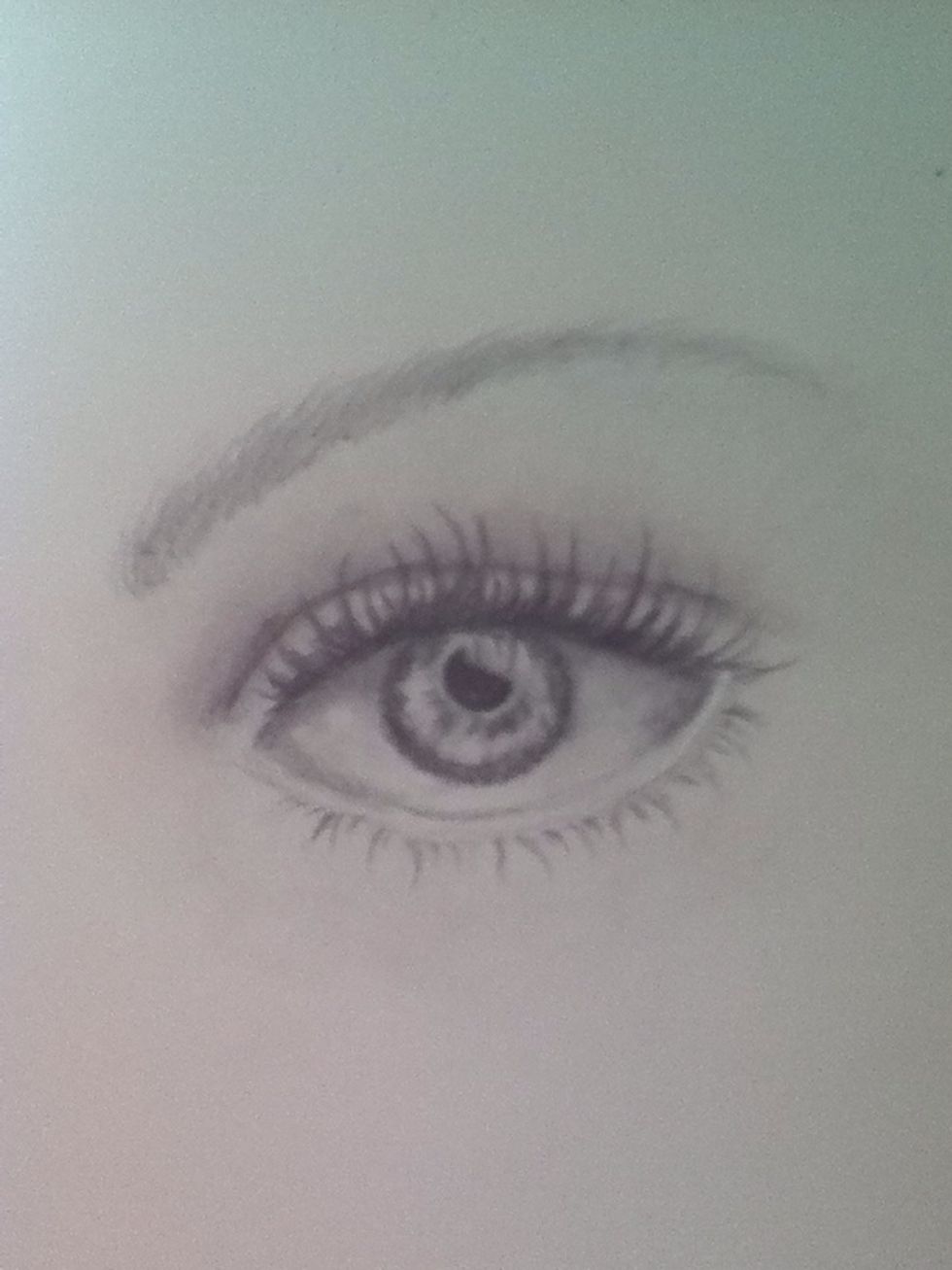 Now in this pic I darkened the dark shading and adjusted the shading inside the eye.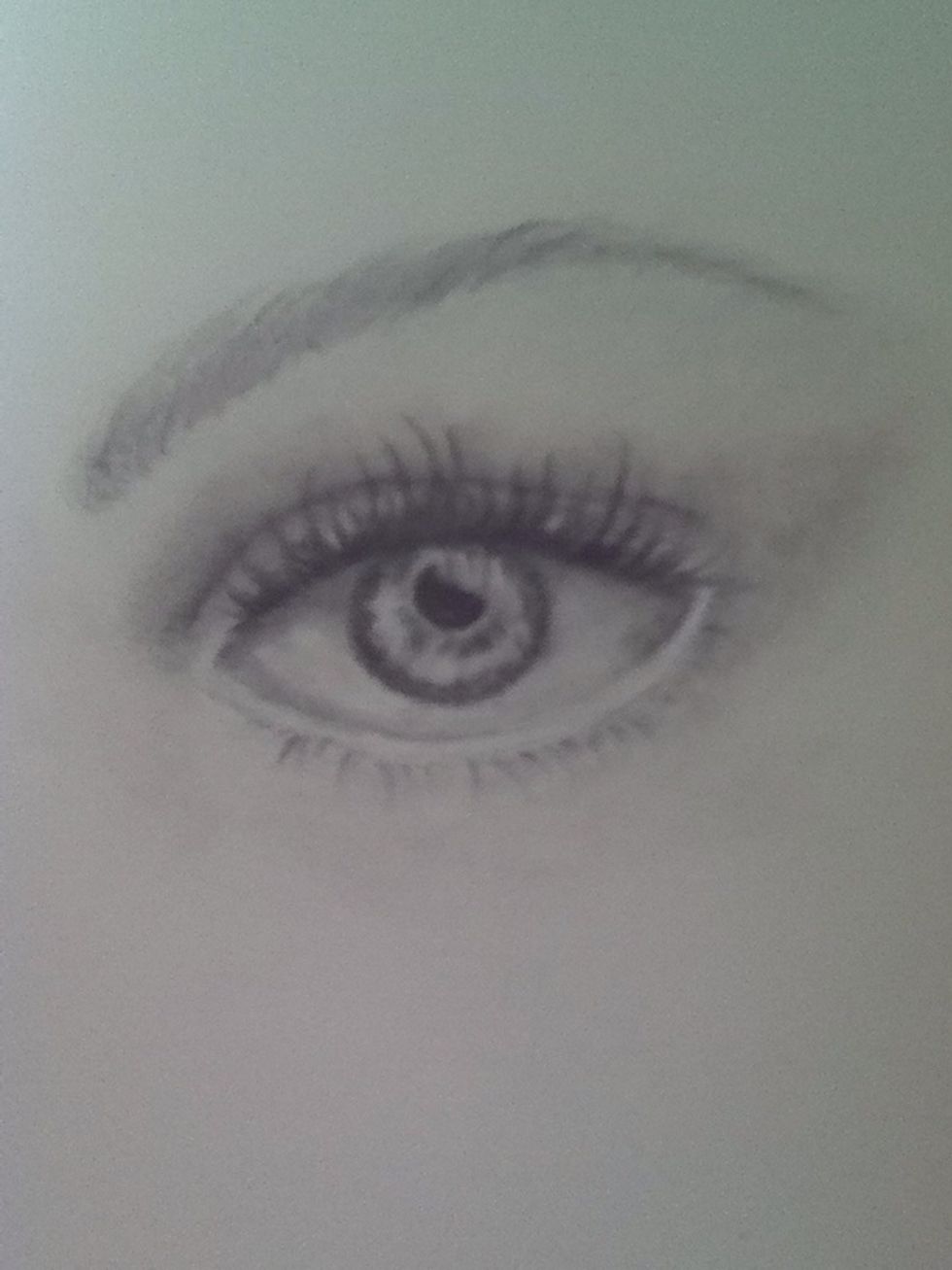 Now shade around the eye and a little more on the left side if the eye to add depth..
Now to add effect, I added a tear and tears along the inside of the eye using highlights.
Ta Da!!! A detailed eye!
Please comment and ask questions for a Q&A video I'm making!!!!
The creator of this guide has not included tools
Allie Bauer
Omg, Over 1k followers!! Please follow/comment!! I am an artist, singer, dancer, actor who specializes in ceramics and pencil drawings.