Okay, I have used a particular notebook that let's you trace the body shape of the girls. This isn't cheating, as I'm using it for 'teaching' purposes. At the moment I'm just too lazy to draw my own:)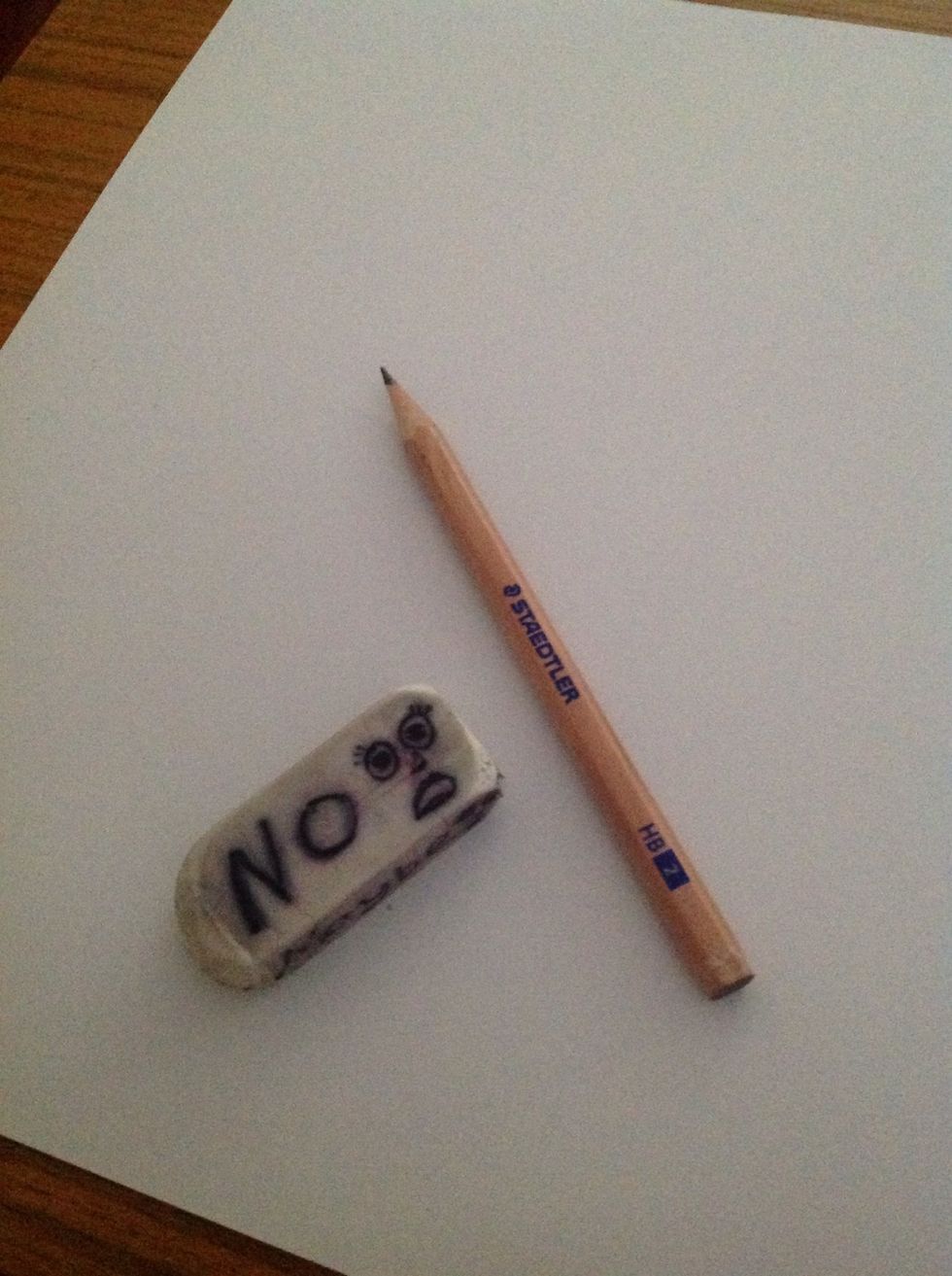 Gather supplies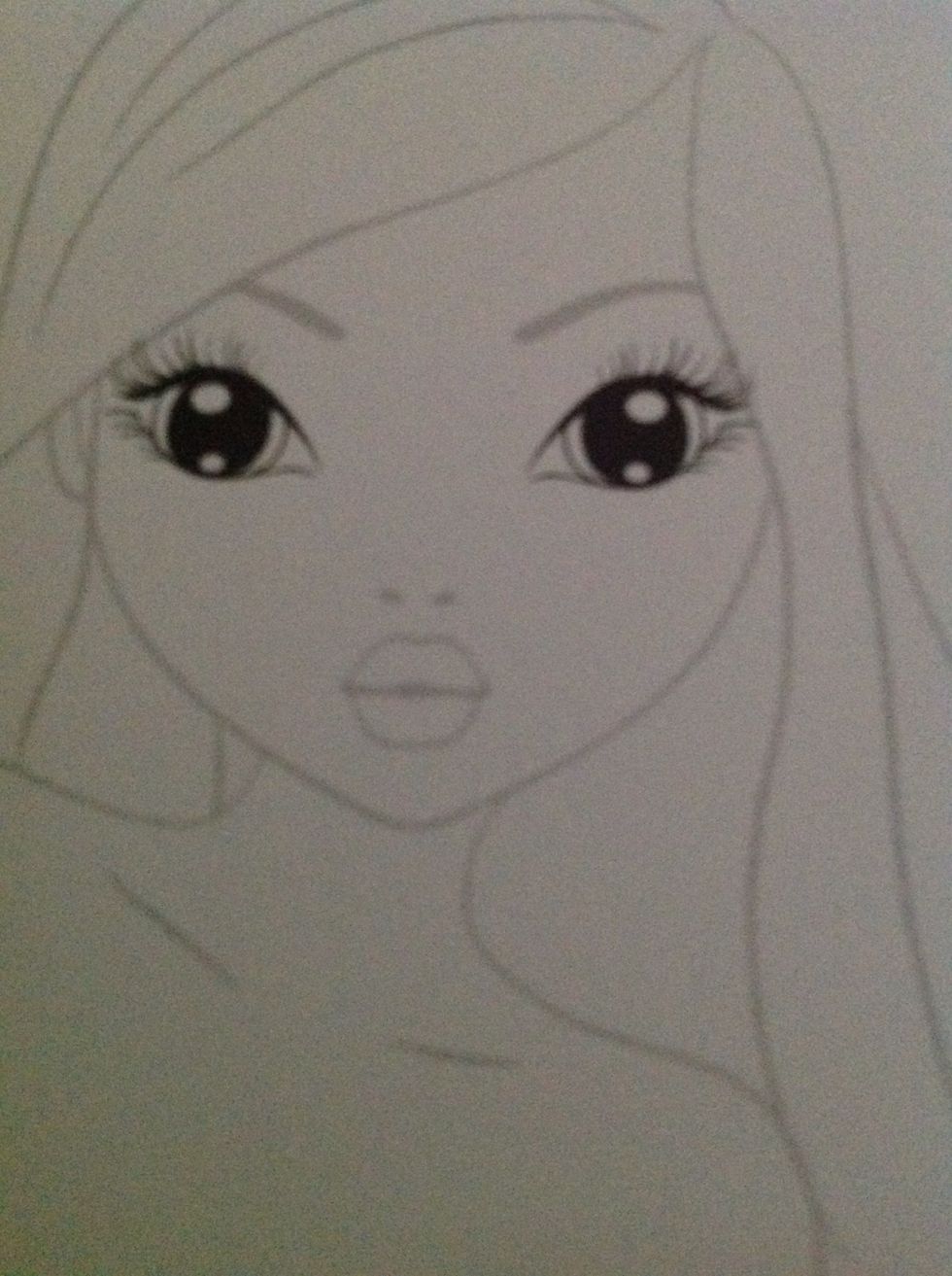 Start by drawing the eyes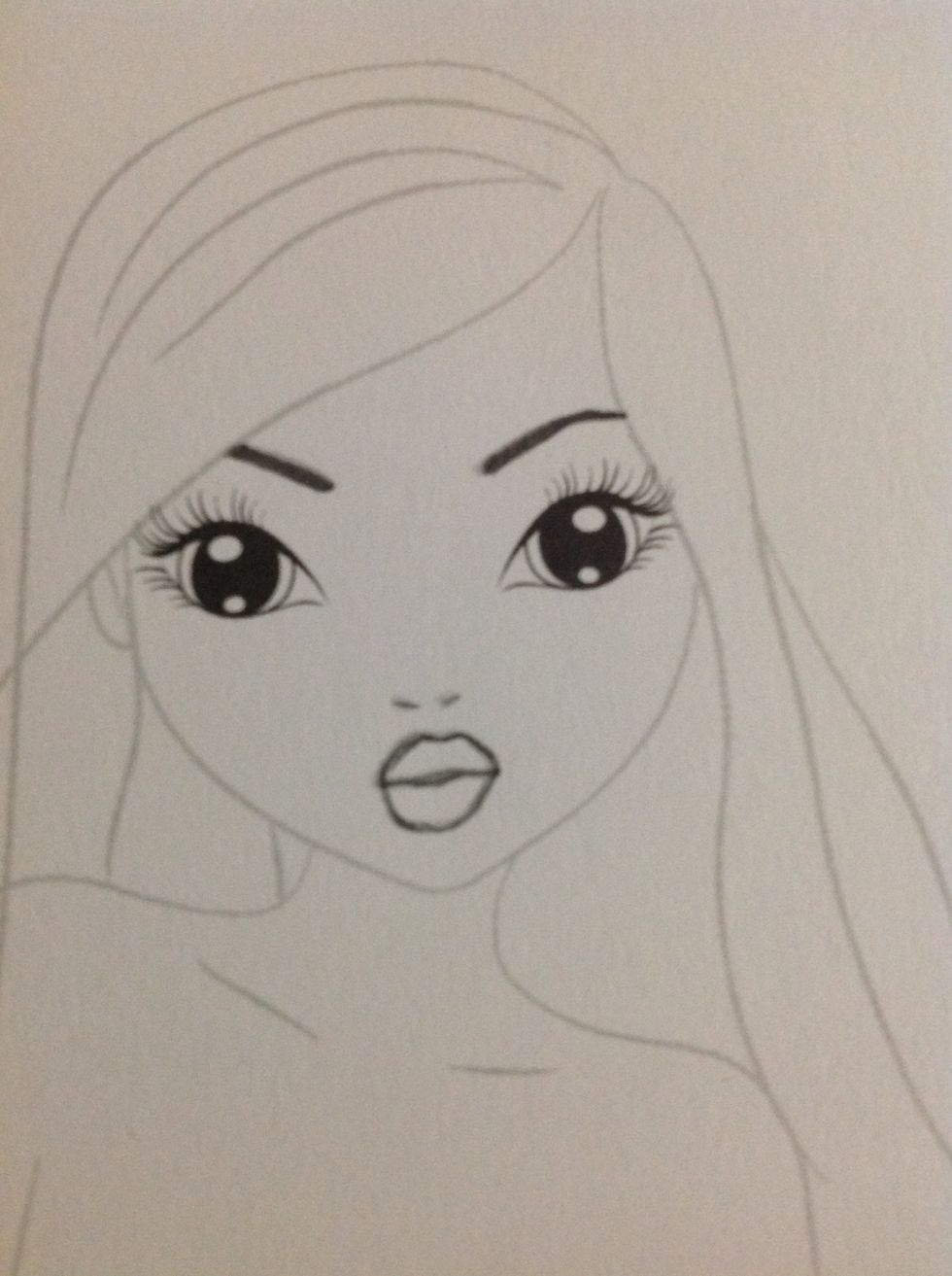 Draw the nostrils and the lips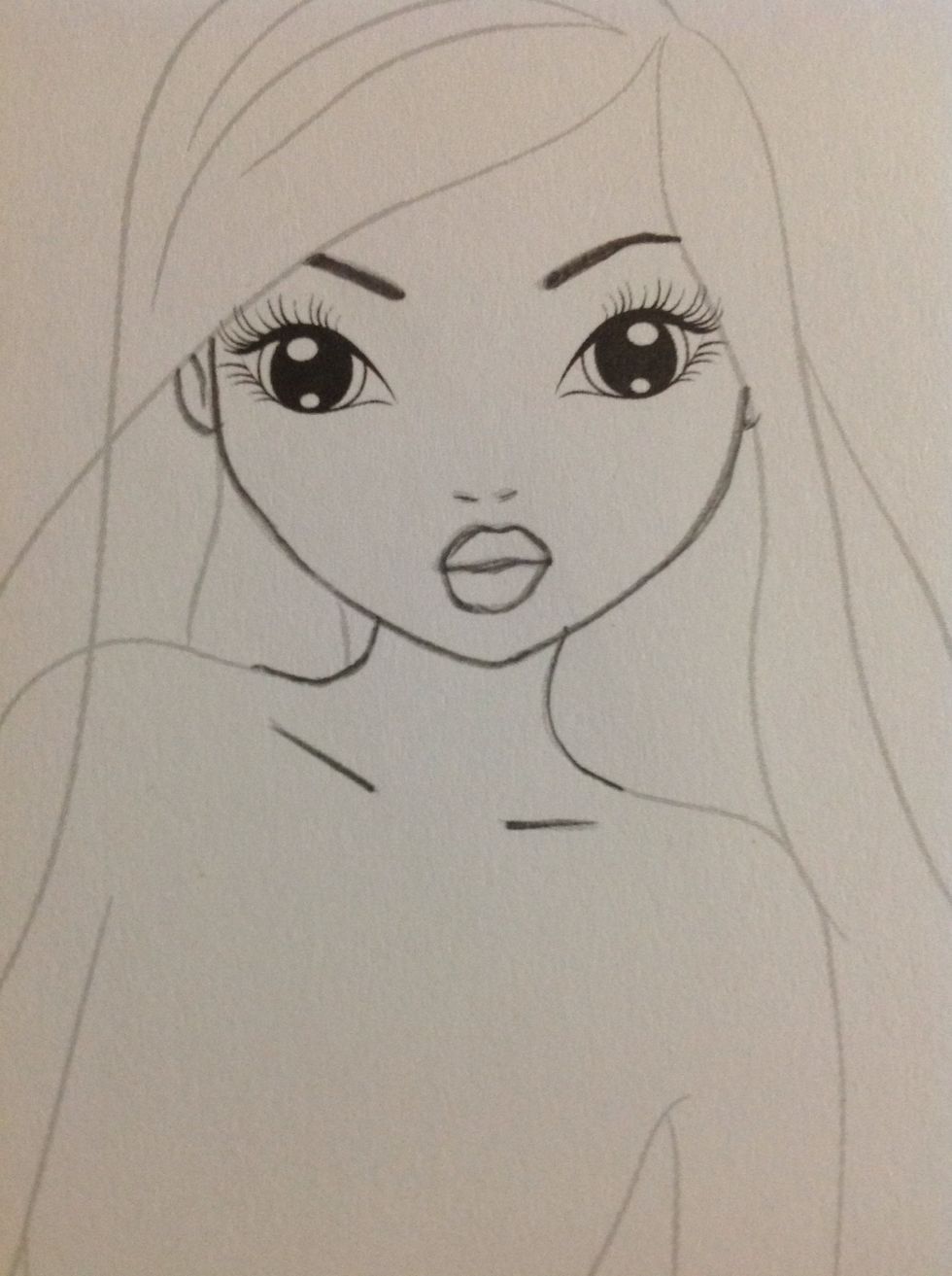 Draw the neck and collarbone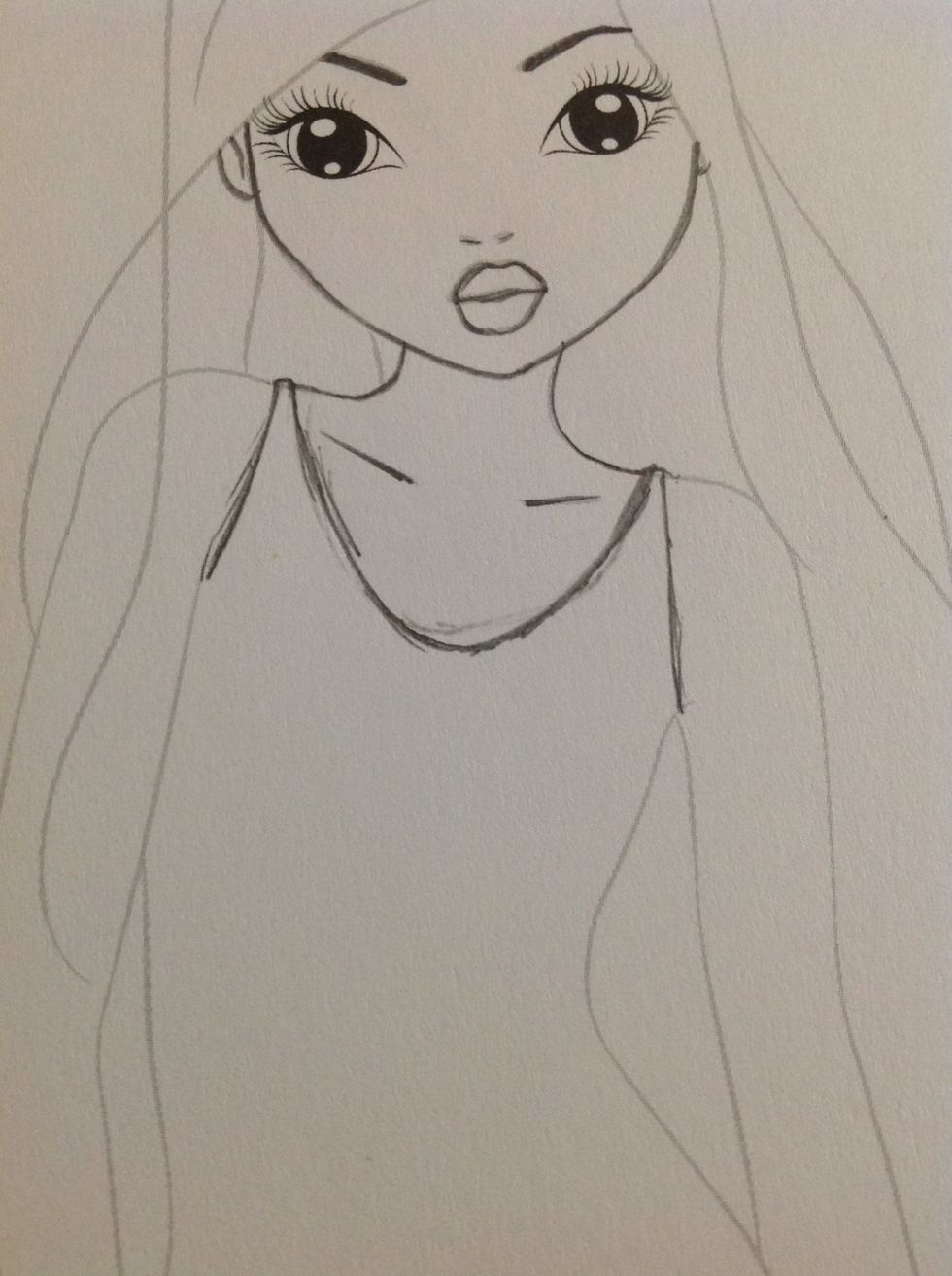 Sketch a few curved lines for the singlet (or shirt, whatever u want to do)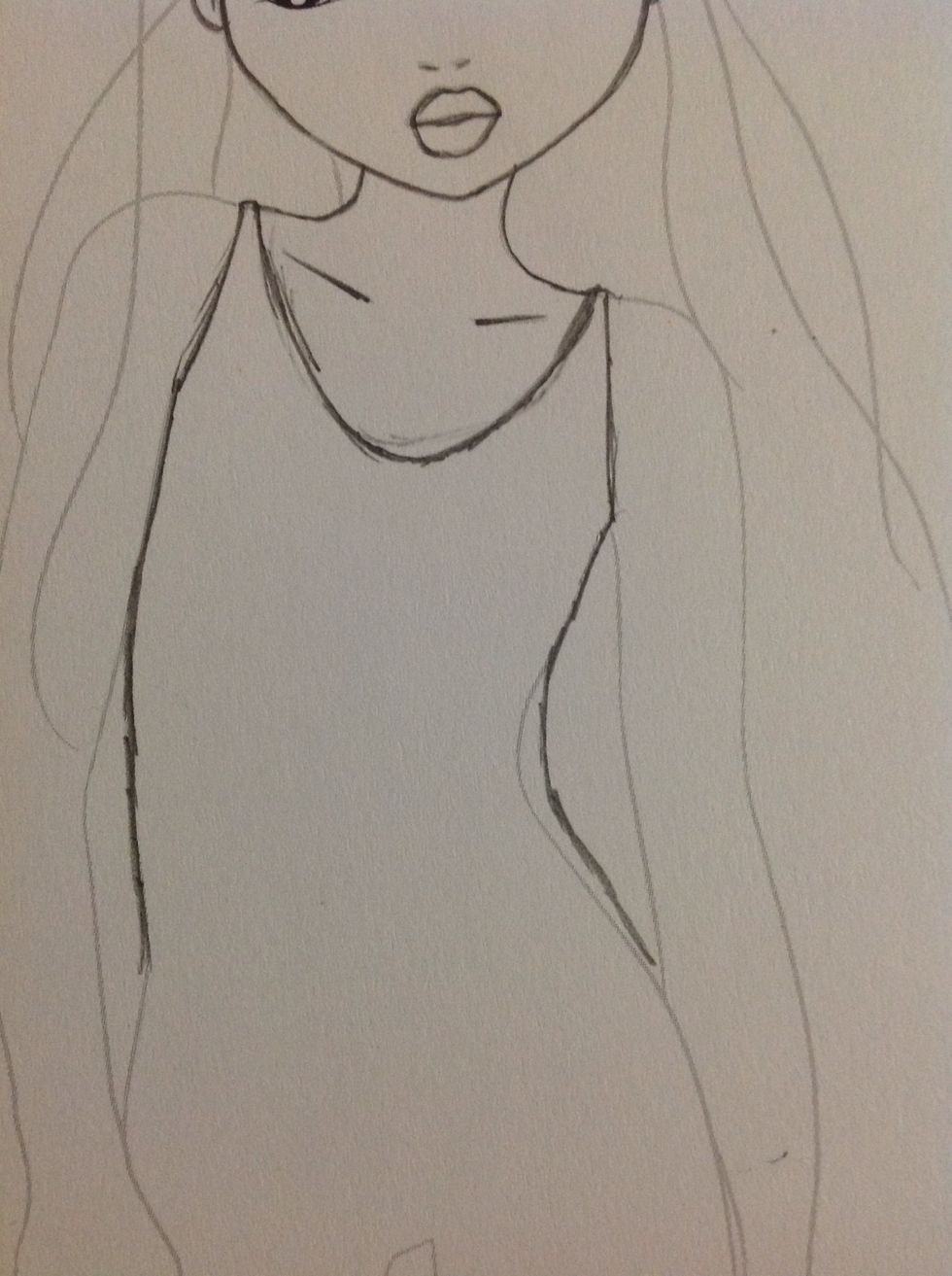 Draw the lines down to the waist or hips.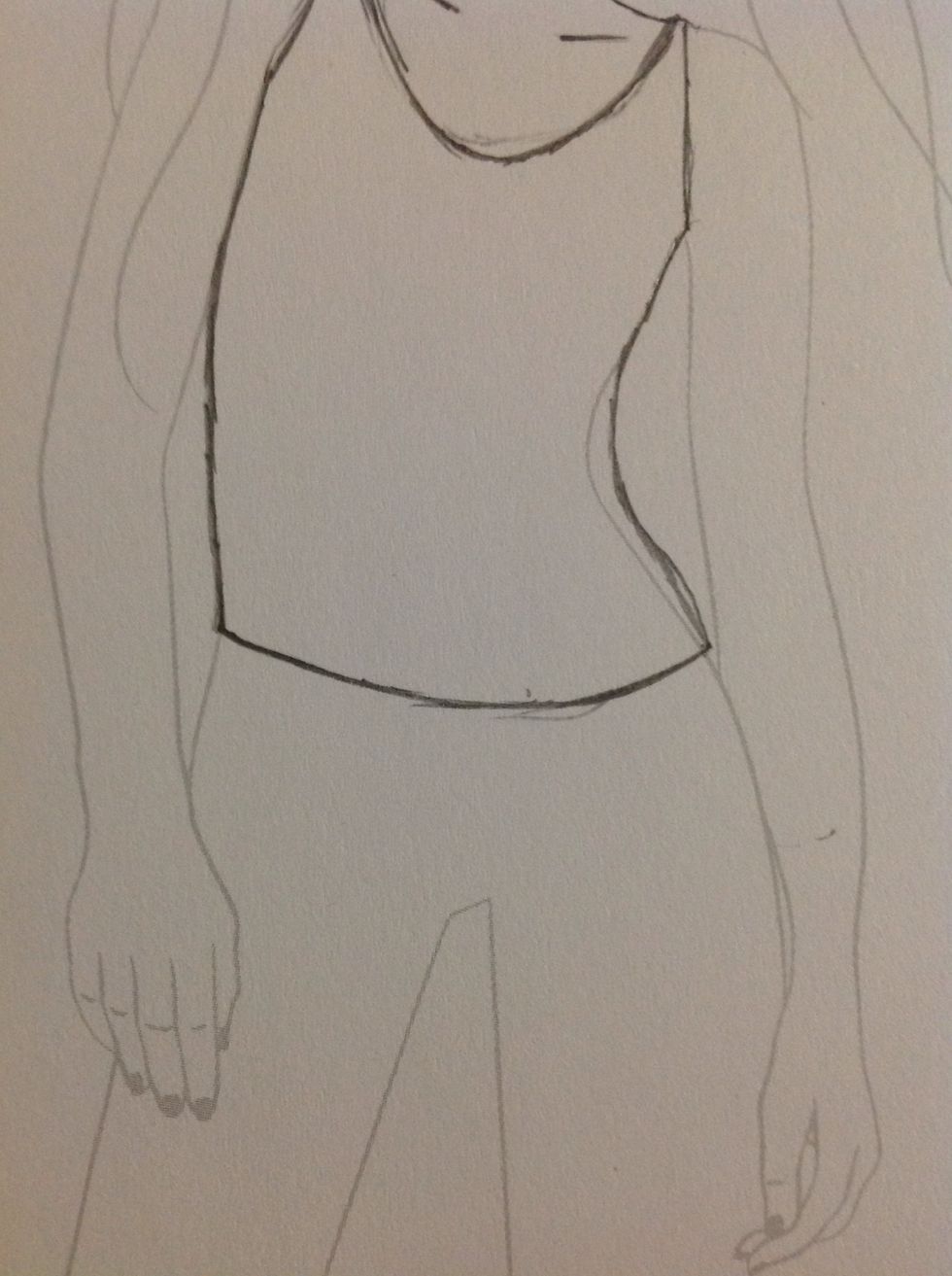 Draw a curvy line to join the 2 vertical lines. You've done the singlet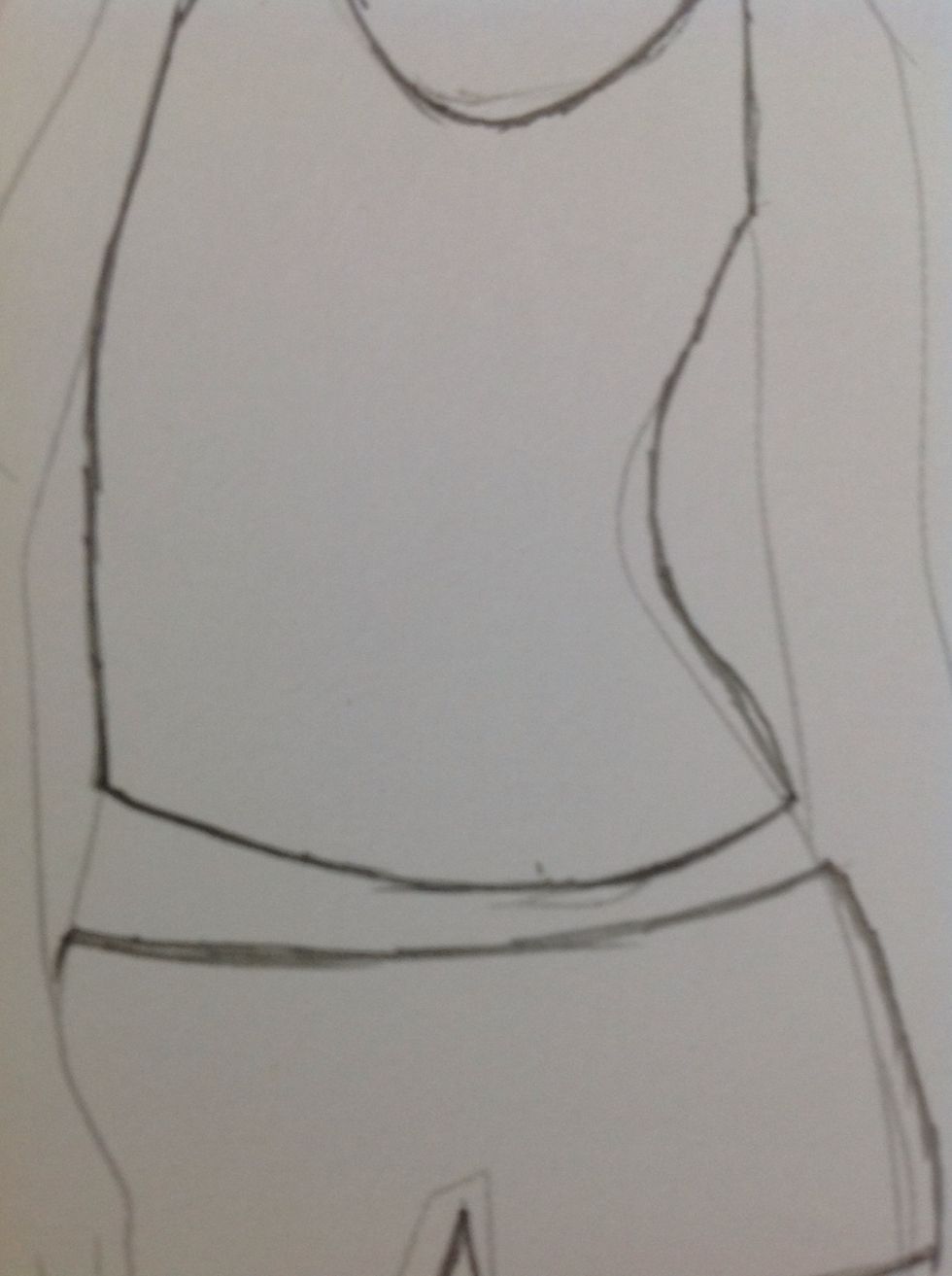 Just a bit below the shirt, draw another curved line, this will be the shorts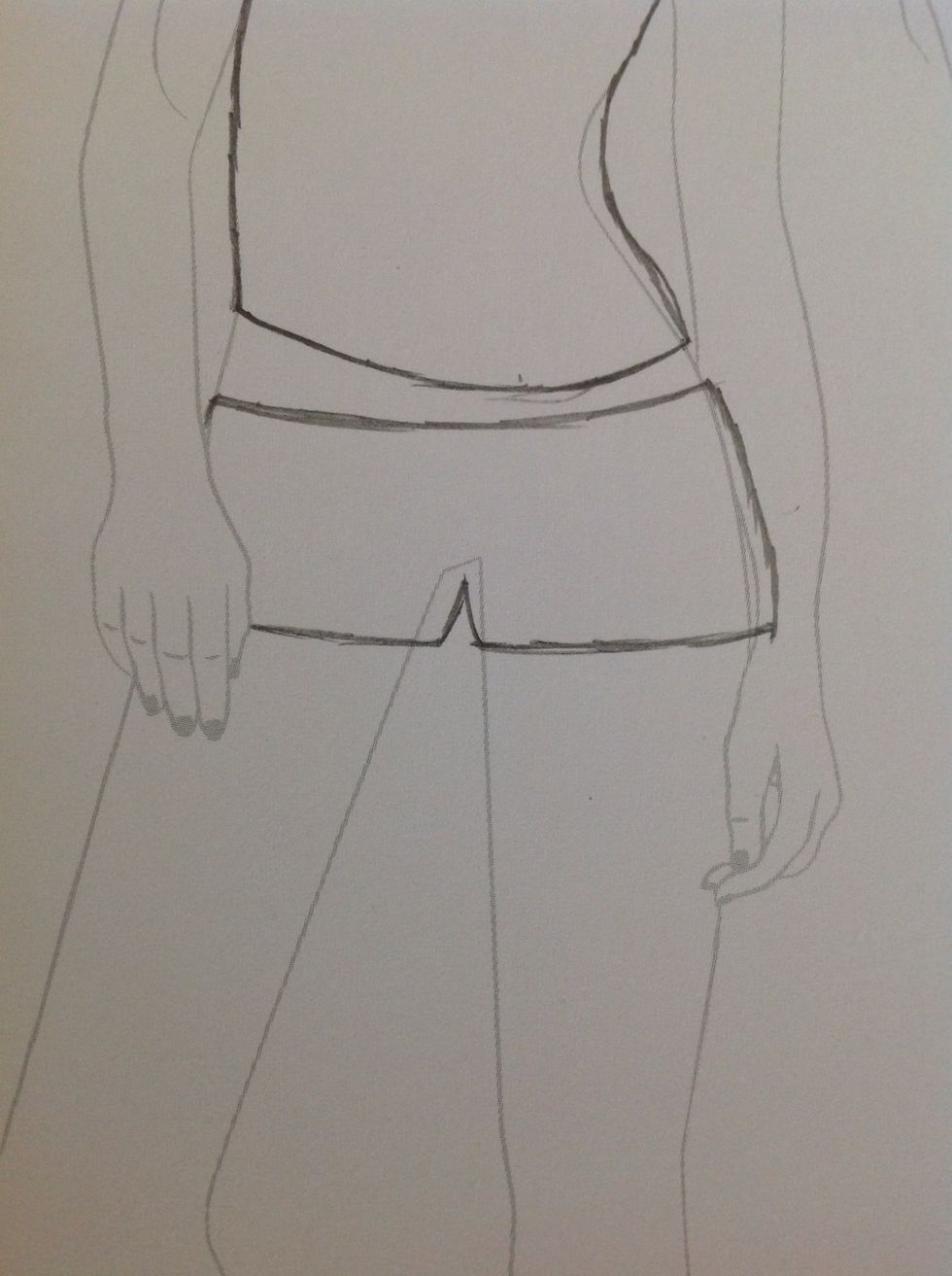 Finish the shorts off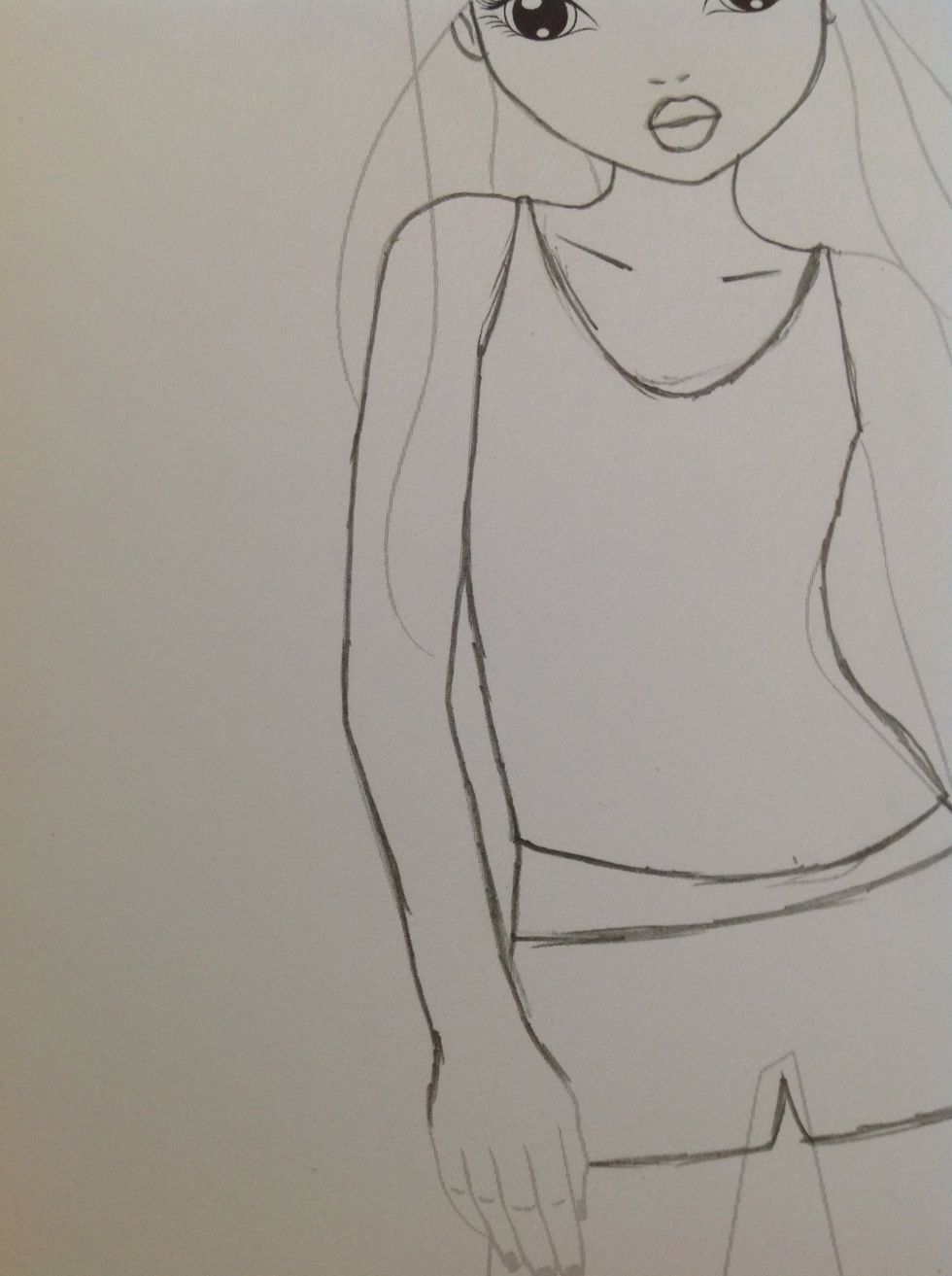 Now draw the arms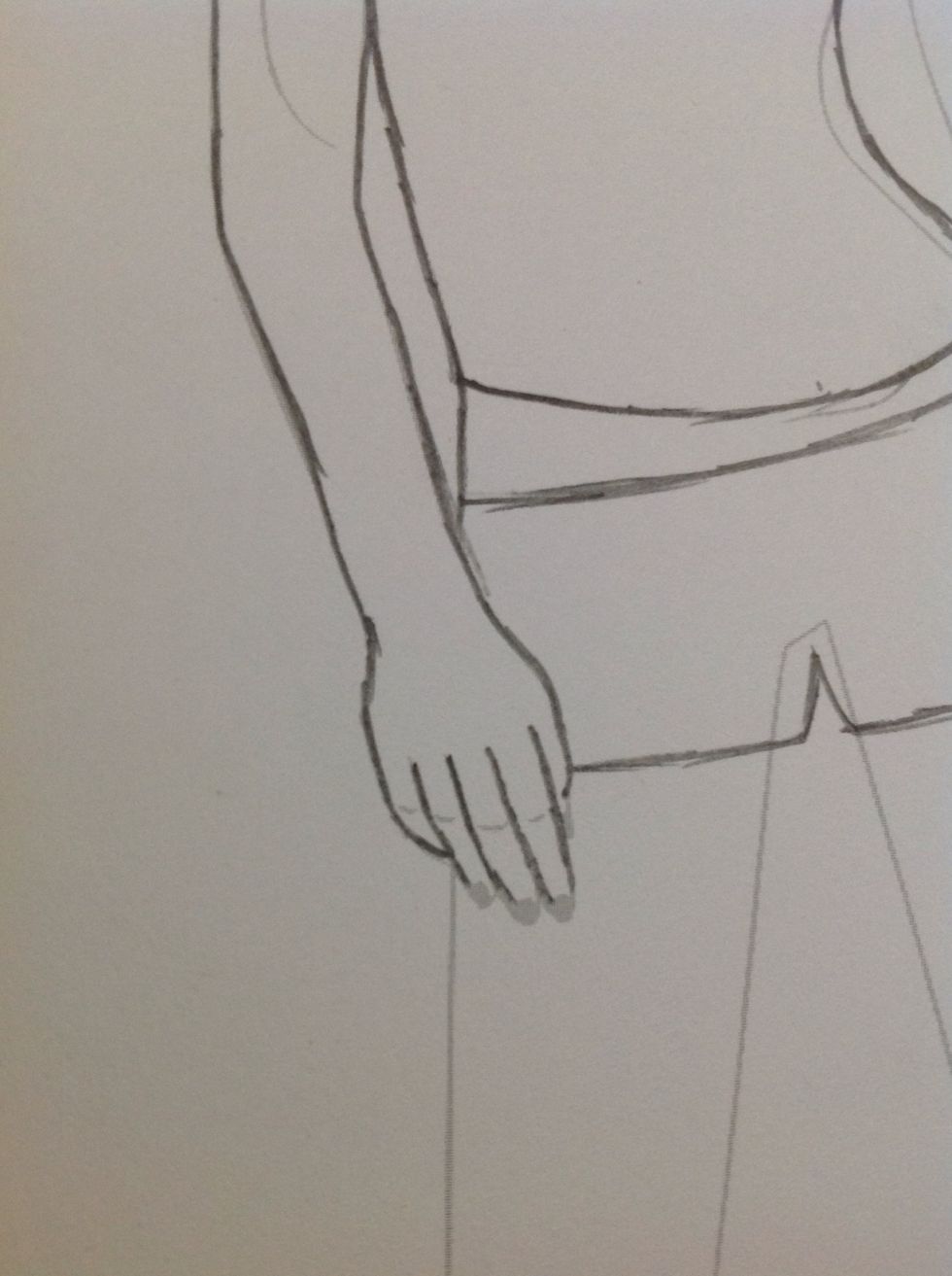 Nod the fingers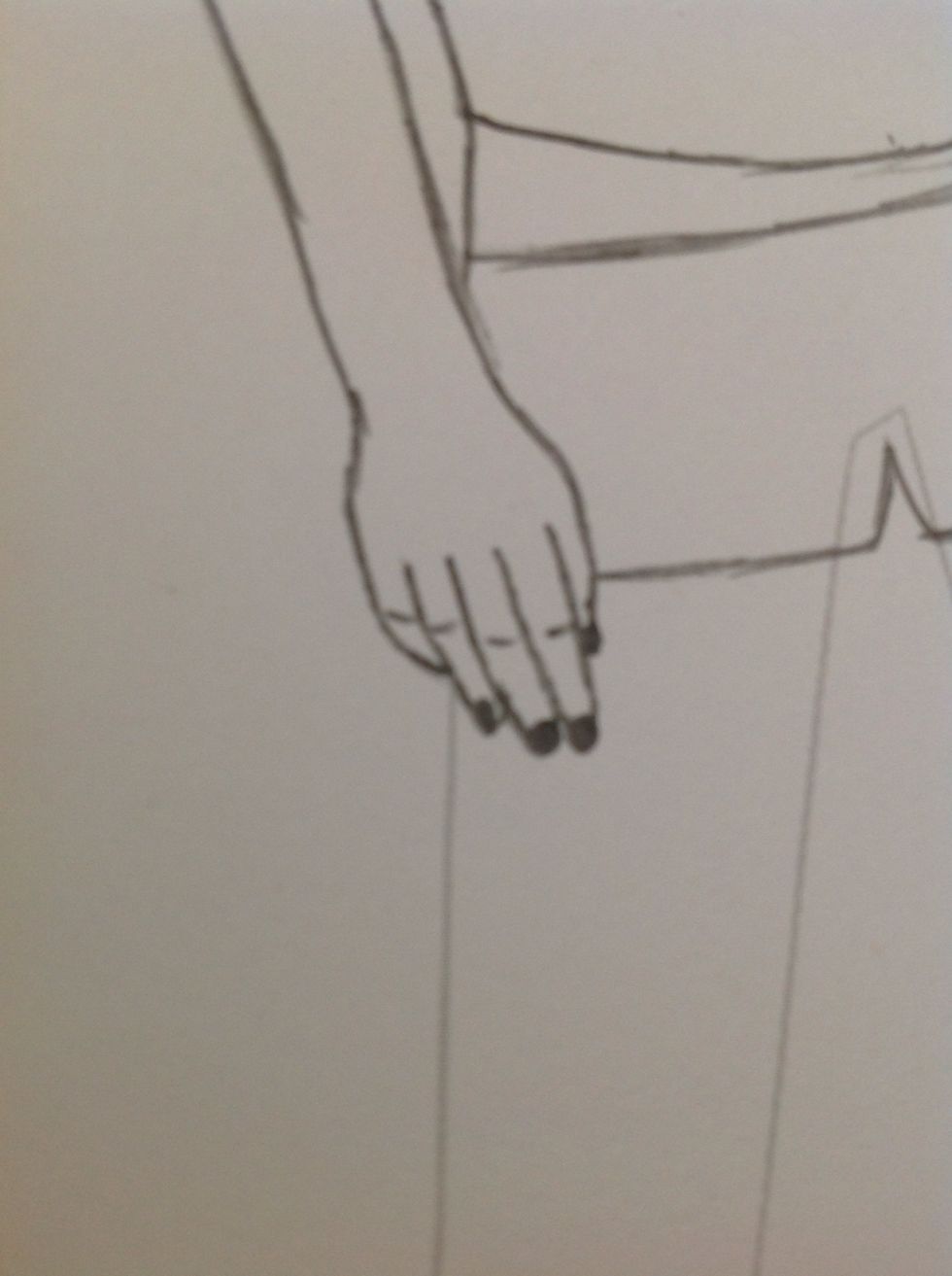 Now draw the nails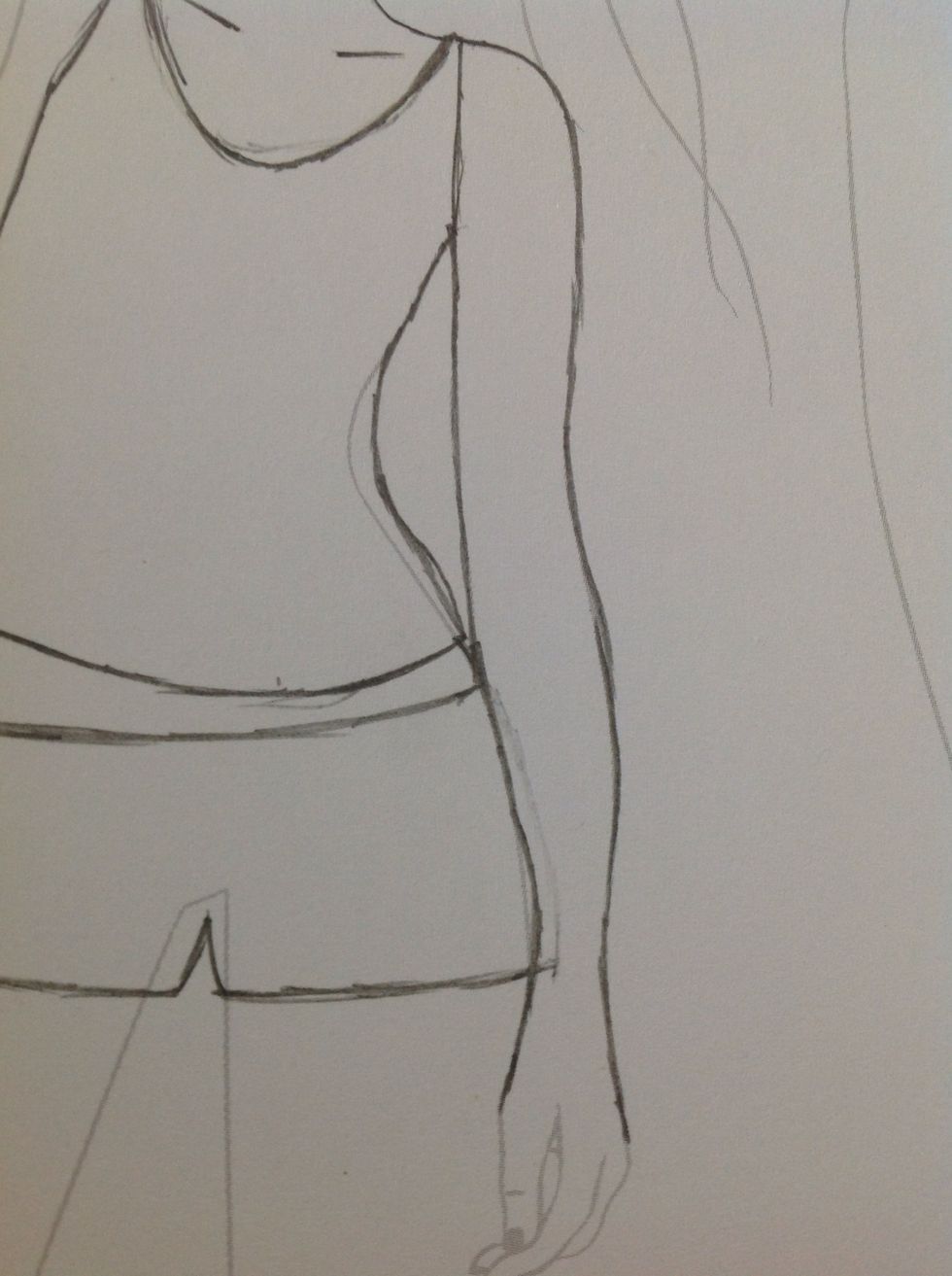 Draw the other arm
And the fingers and nails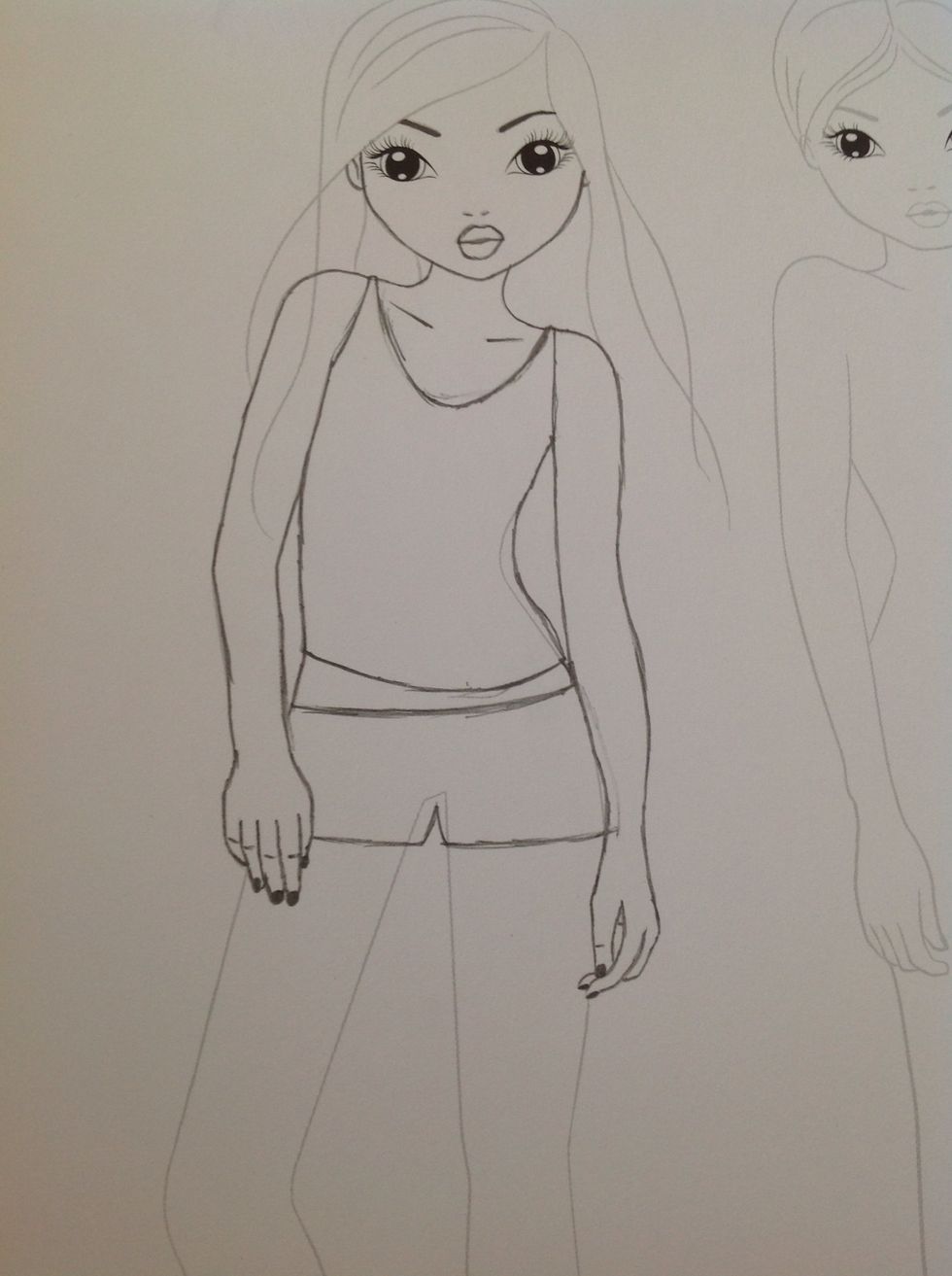 So far....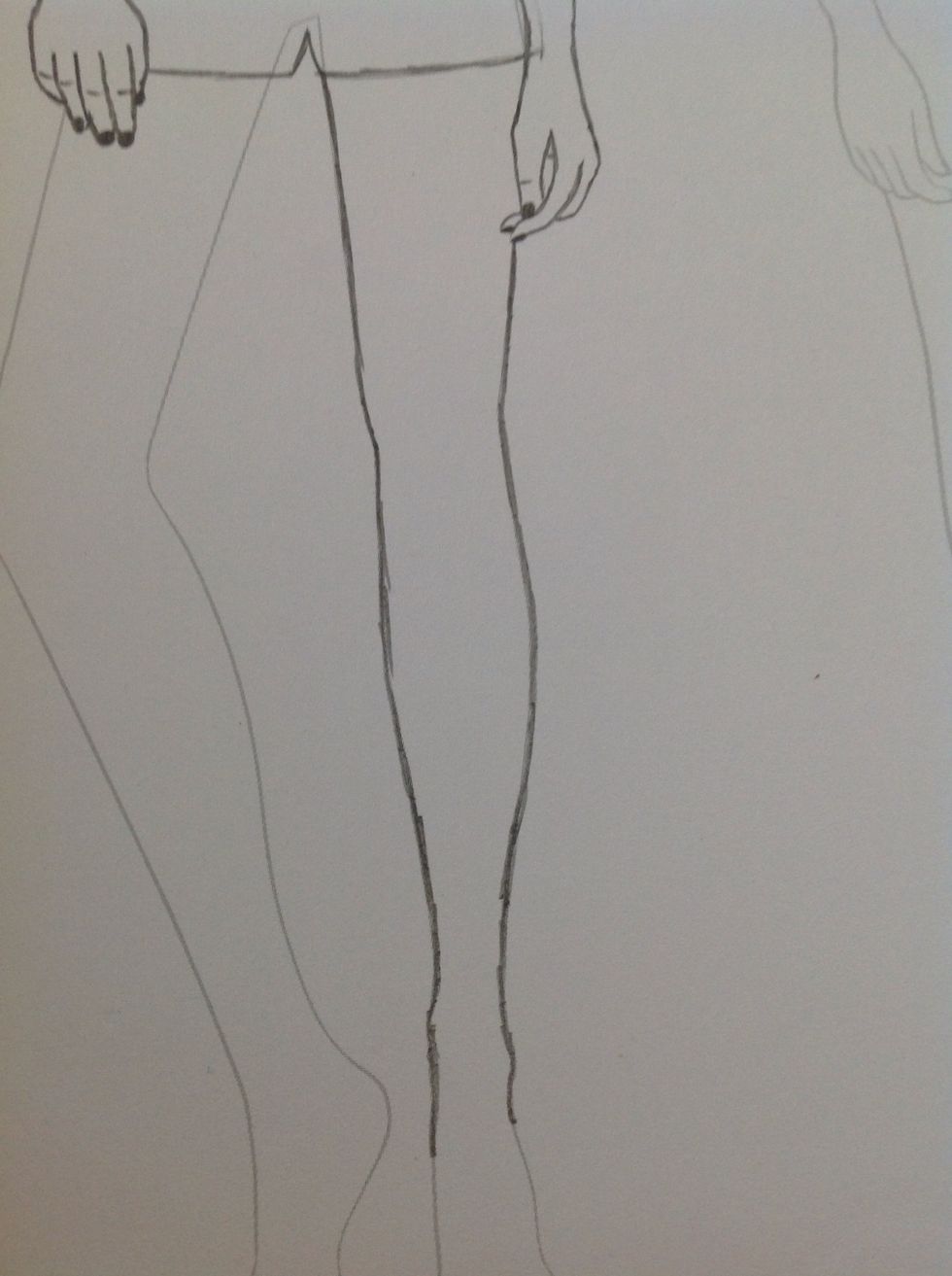 Draw one leg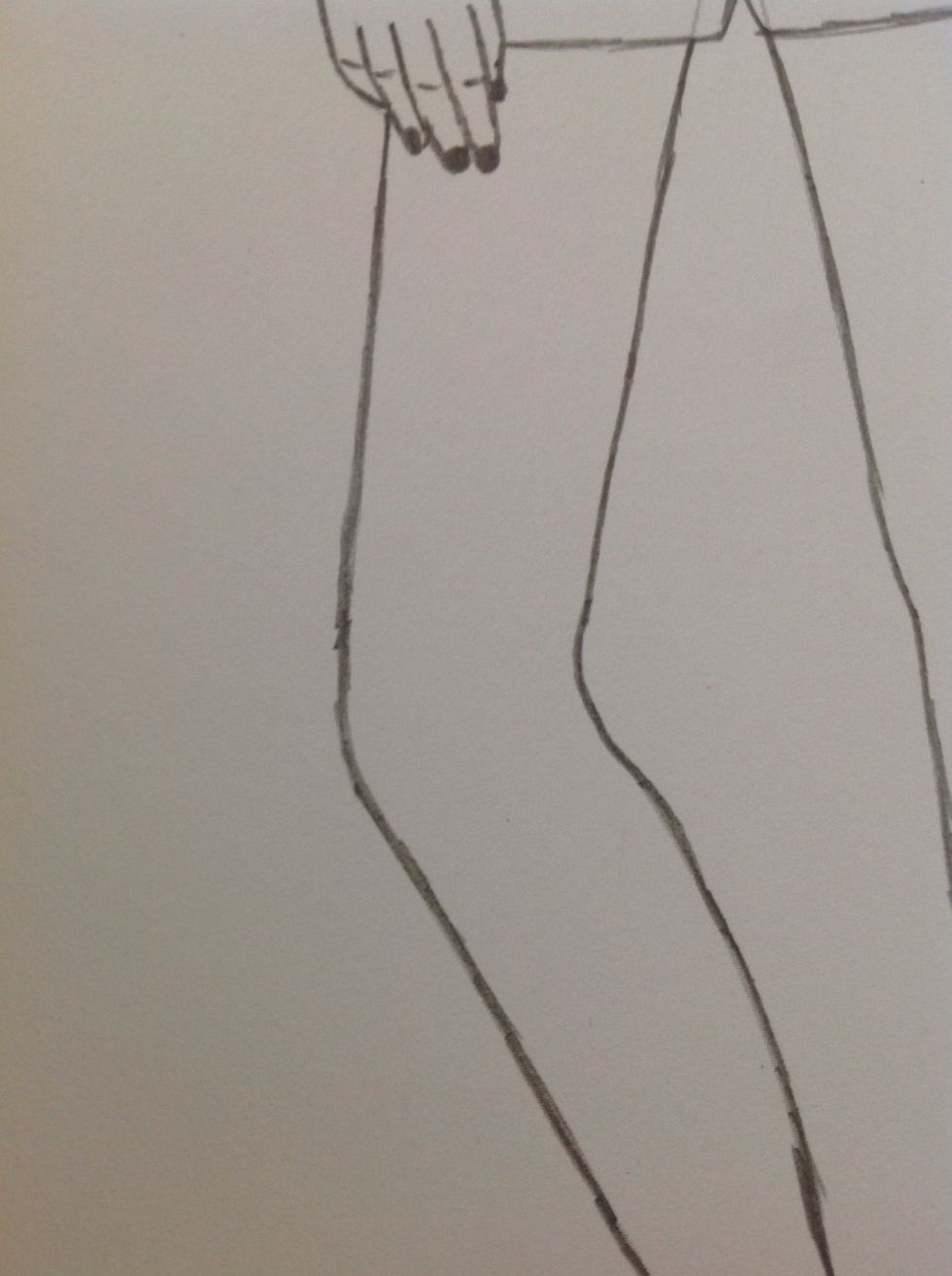 And draw the other one, make this one bent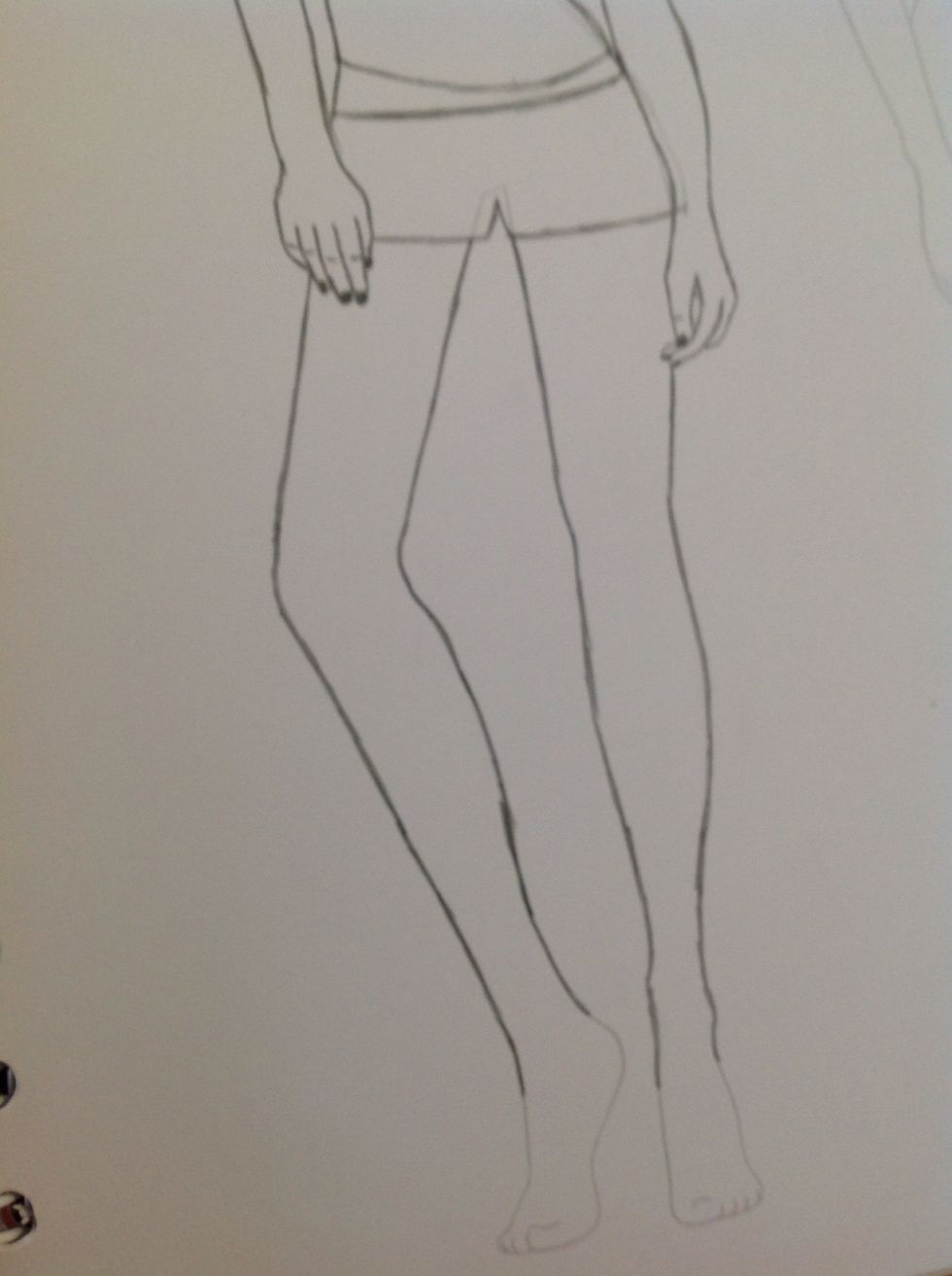 There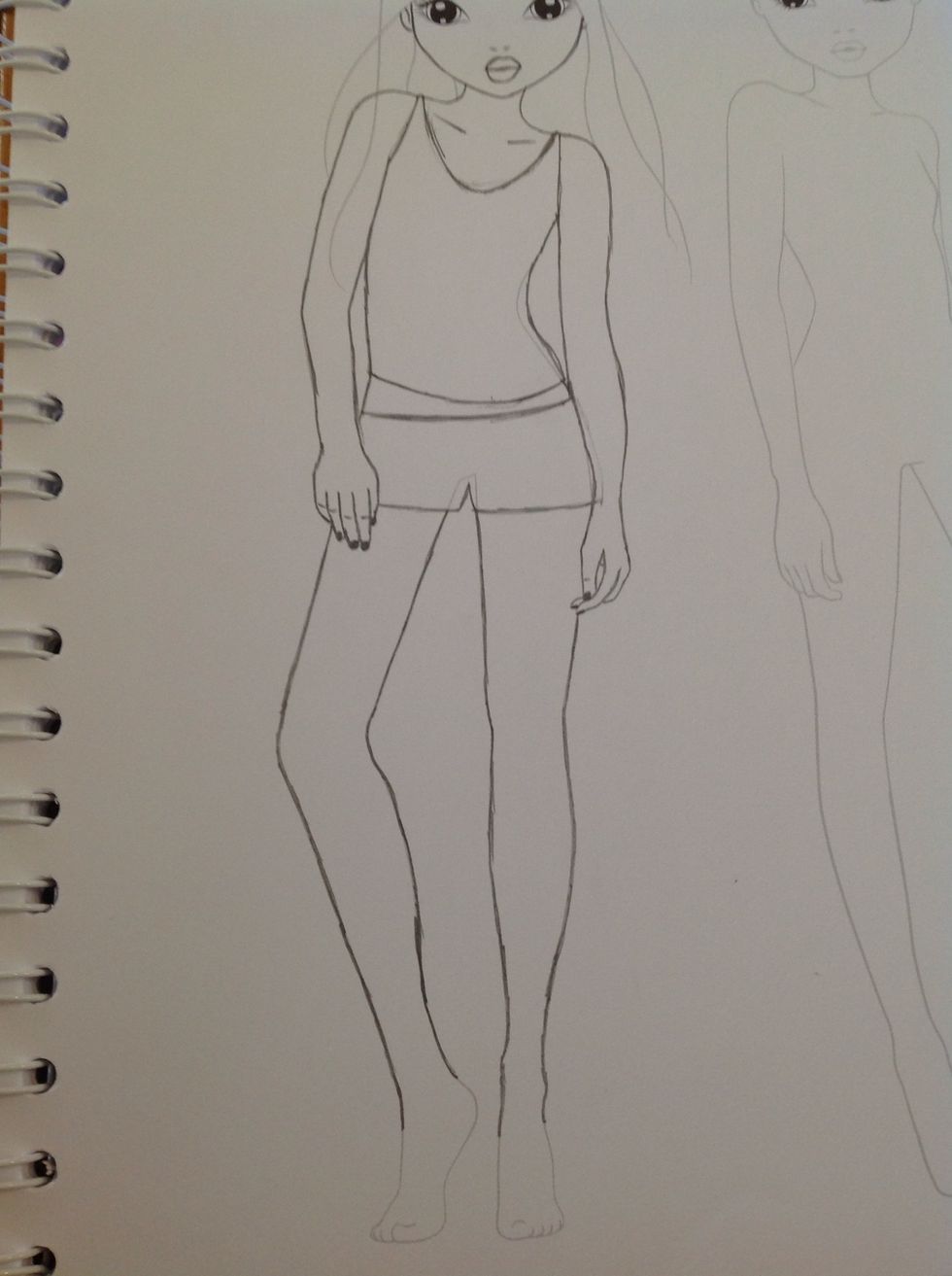 The body so far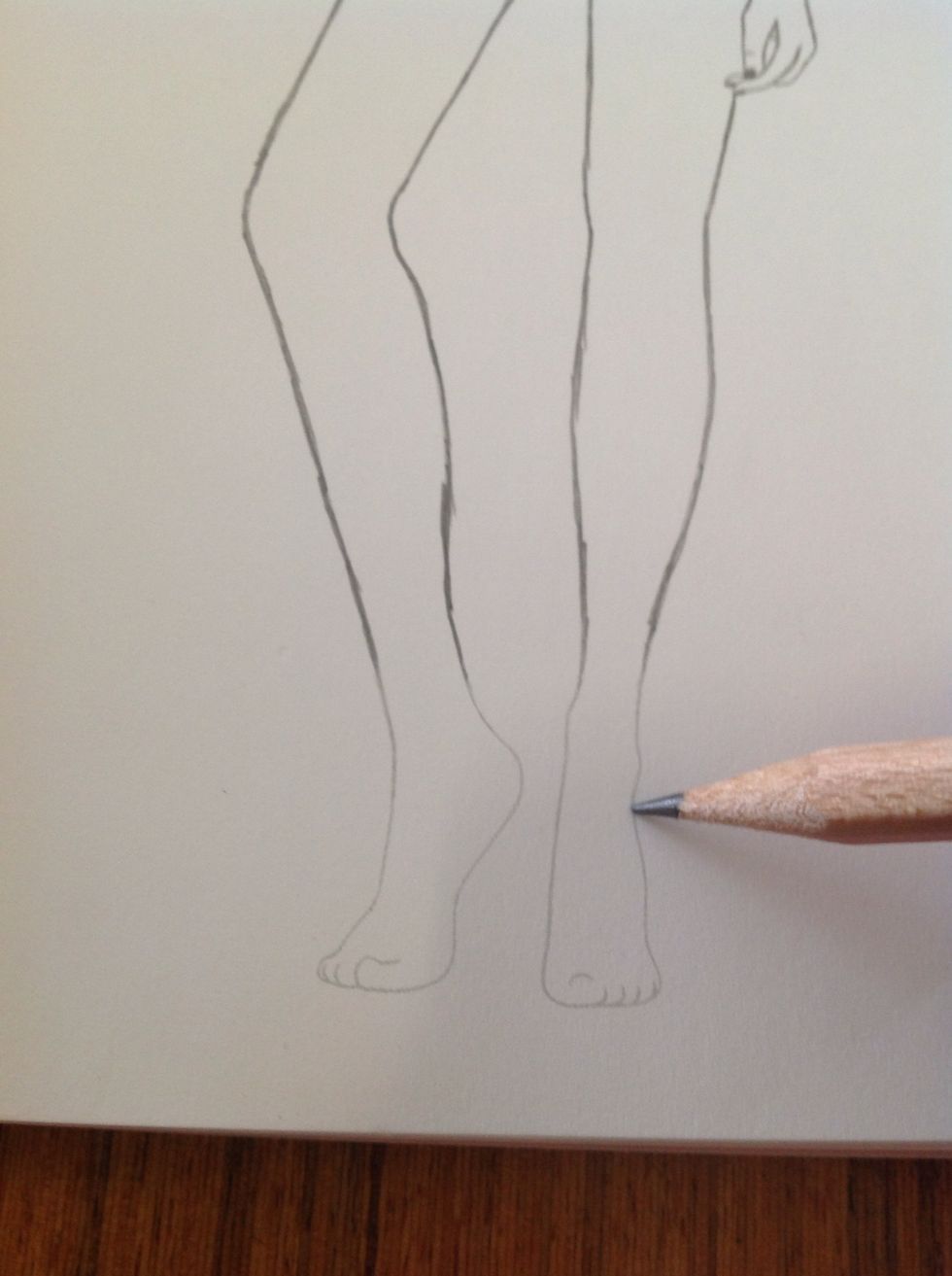 Begin to draw the shoes.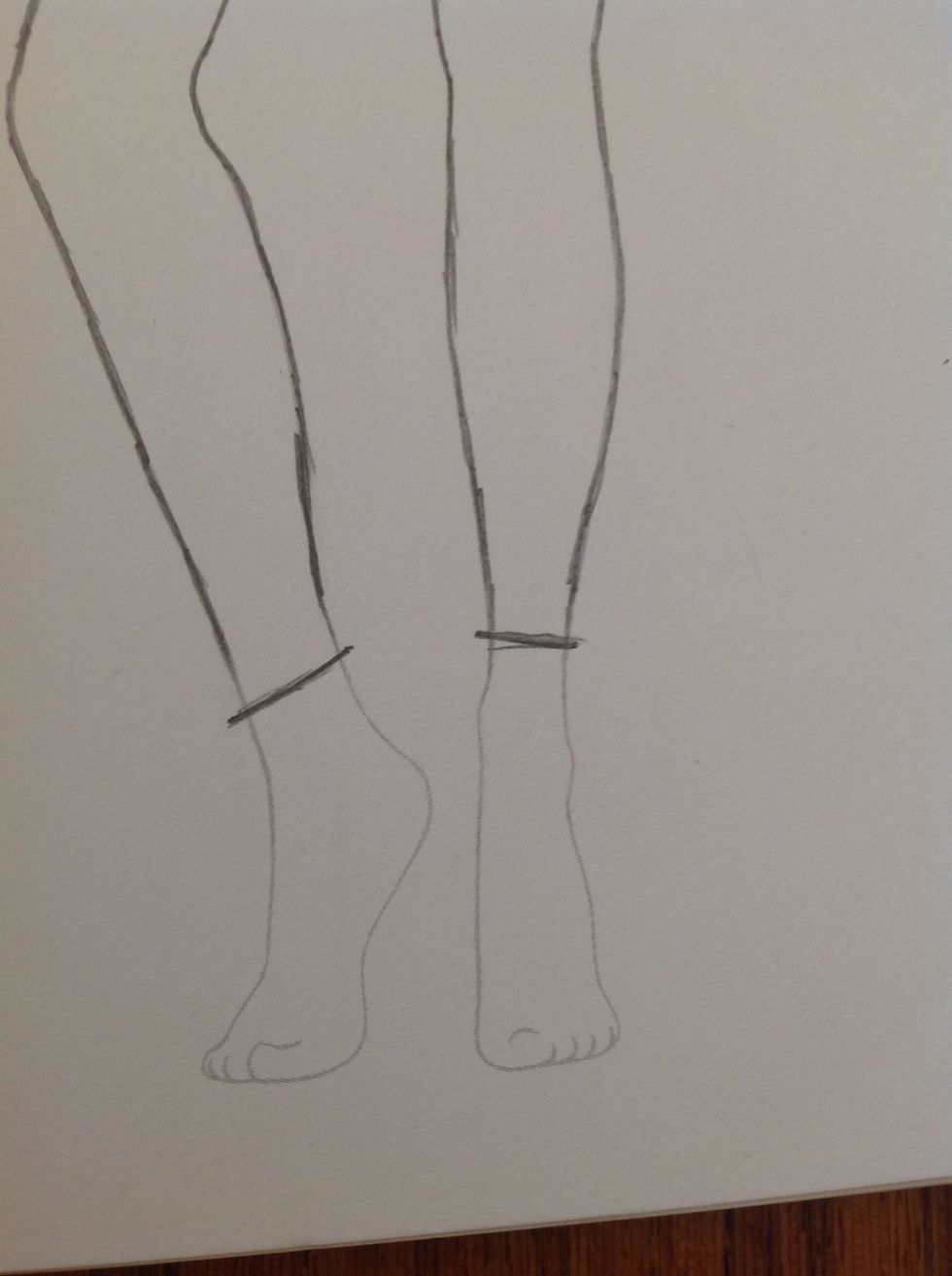 Draw some lines here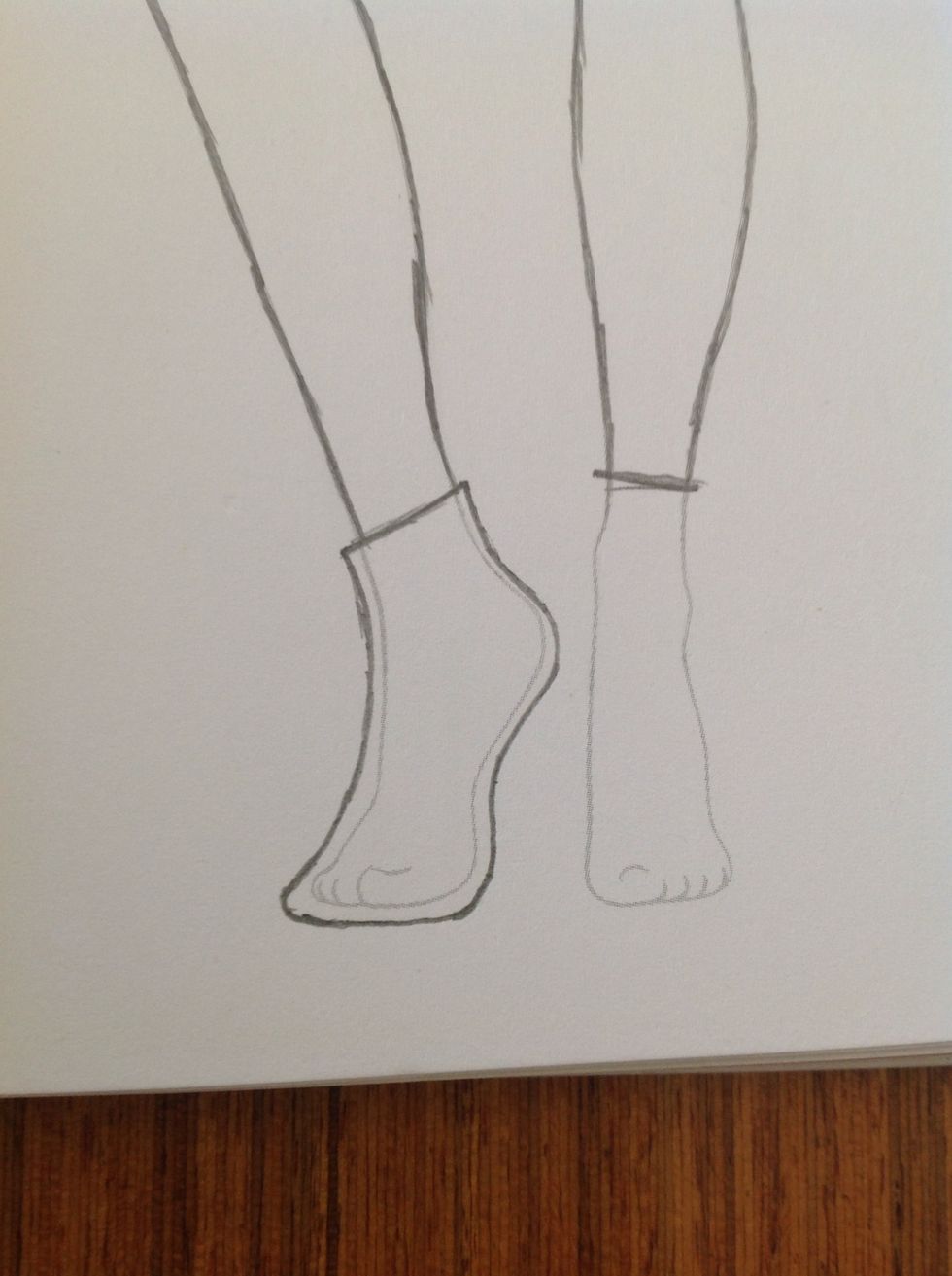 And draw a fat sock shape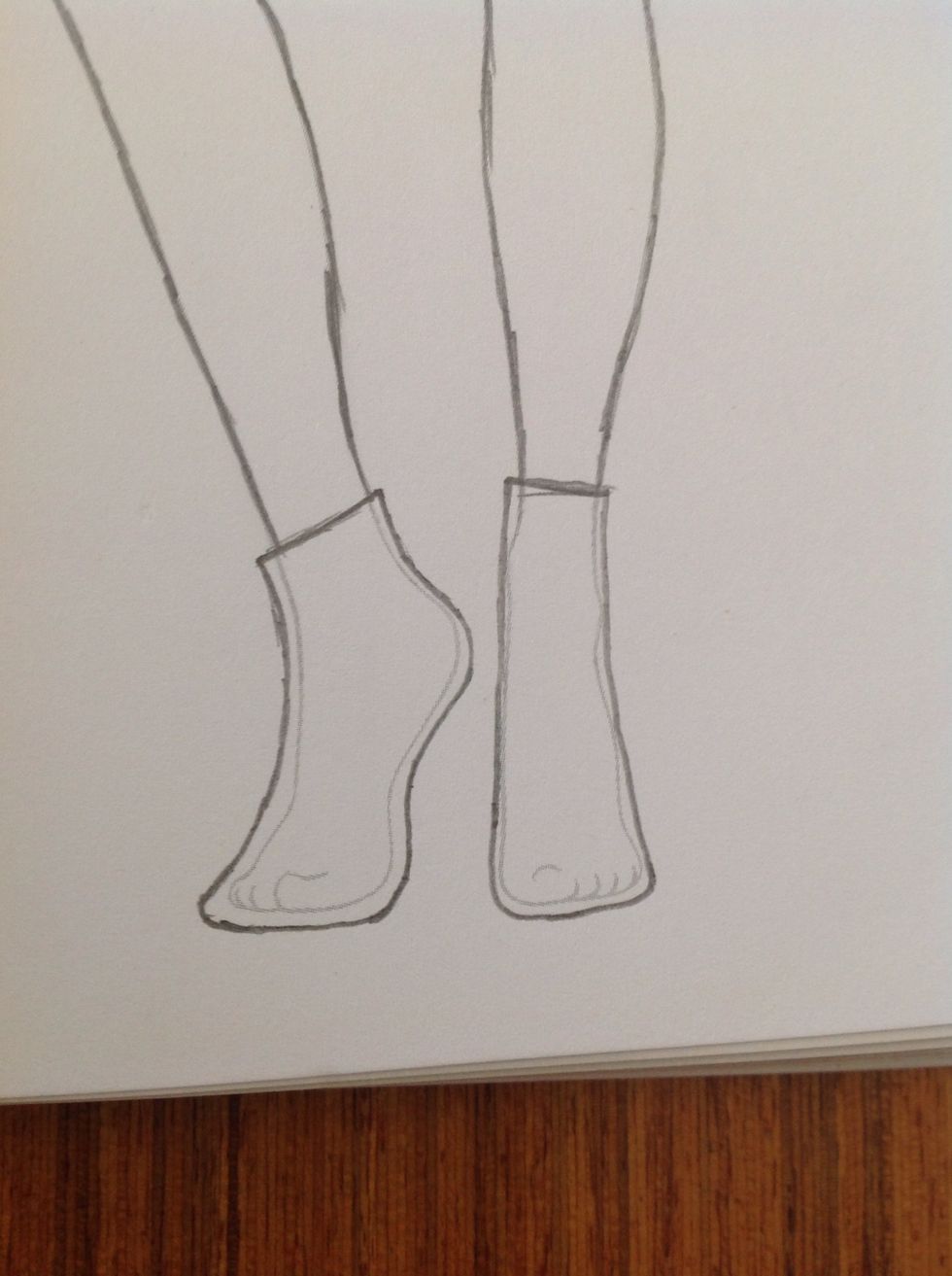 And on the other foot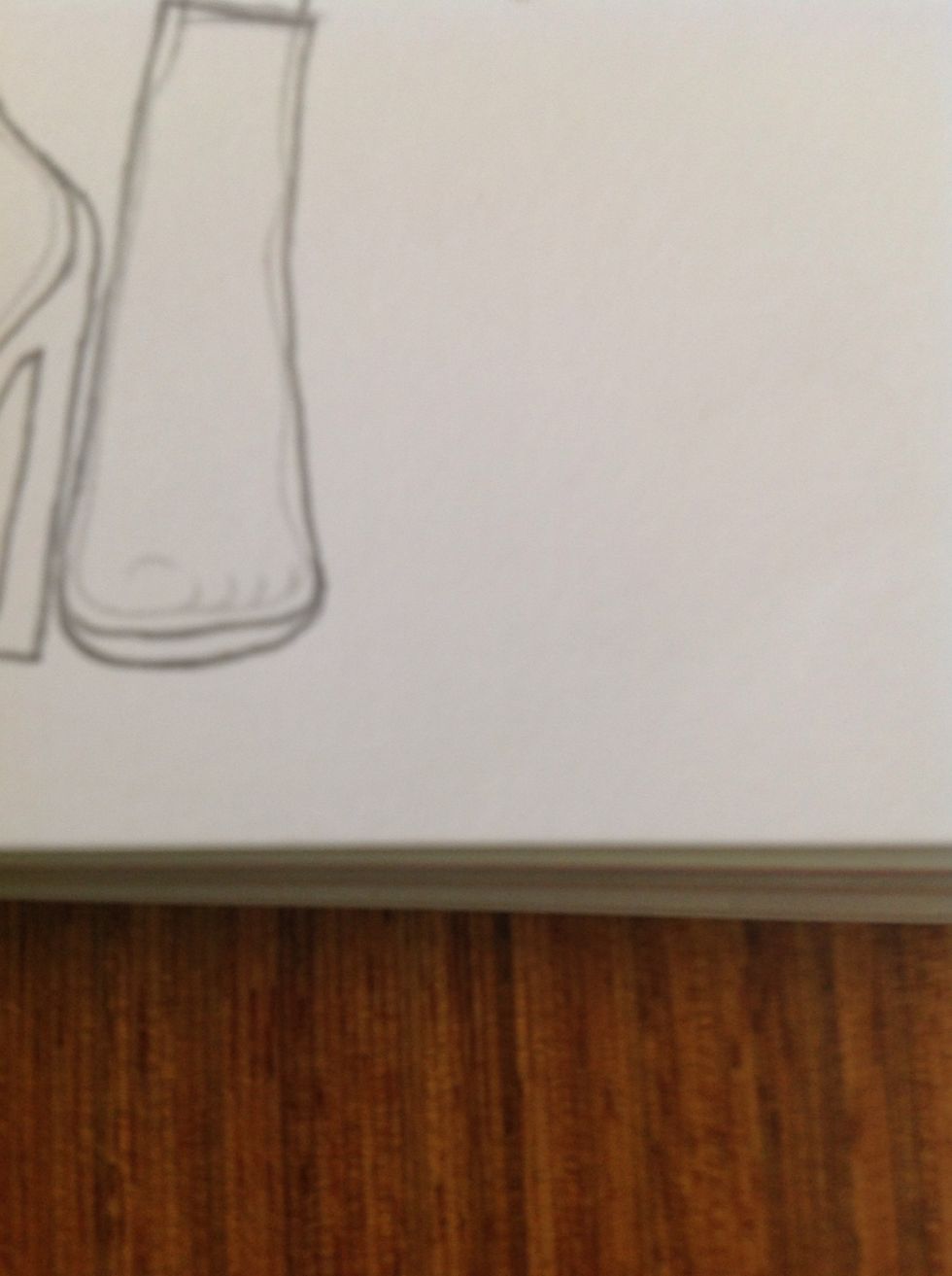 Draw a line underneath the fat sock. This is the shoe sole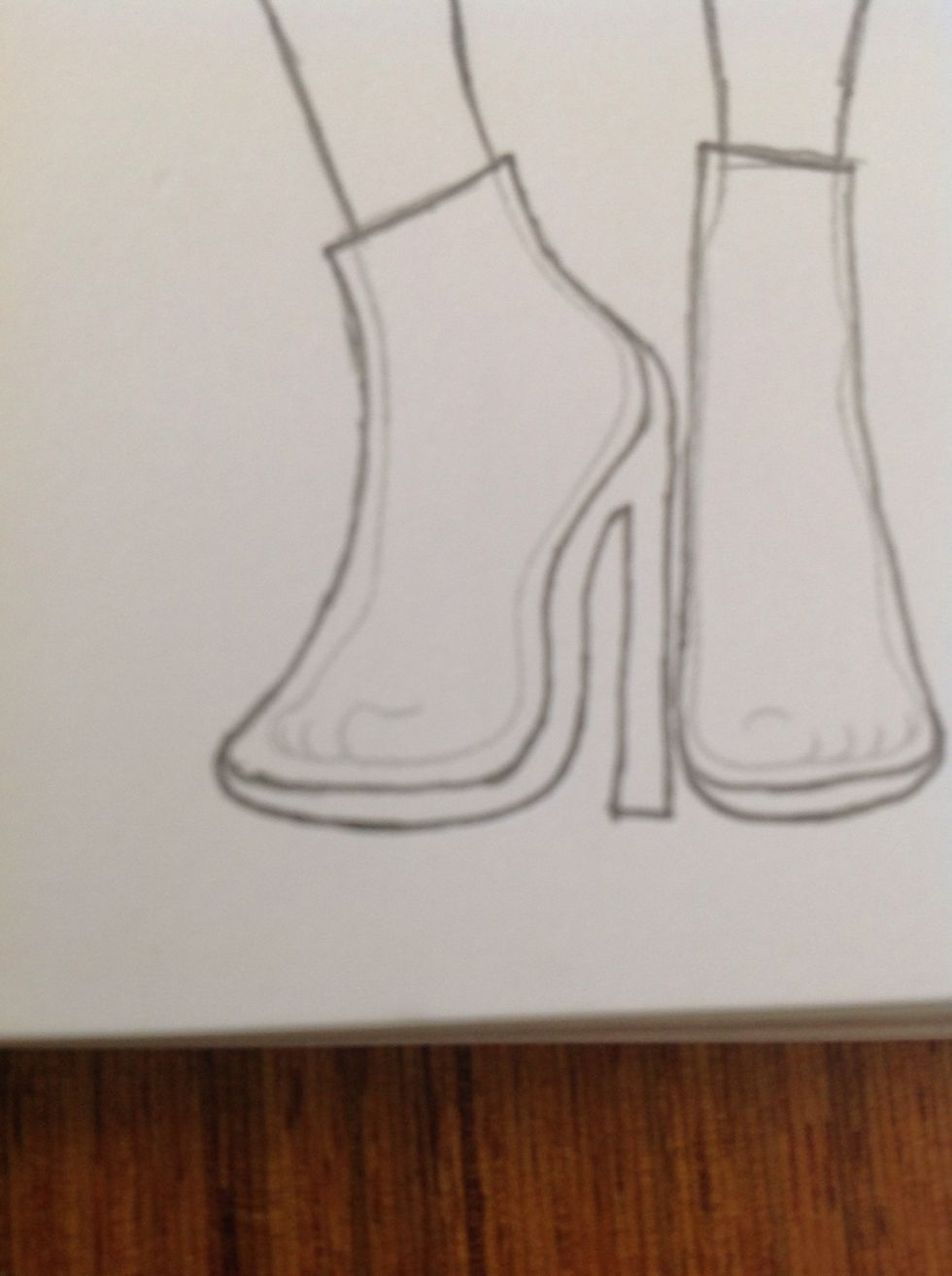 And draw the sole and heel on the other foot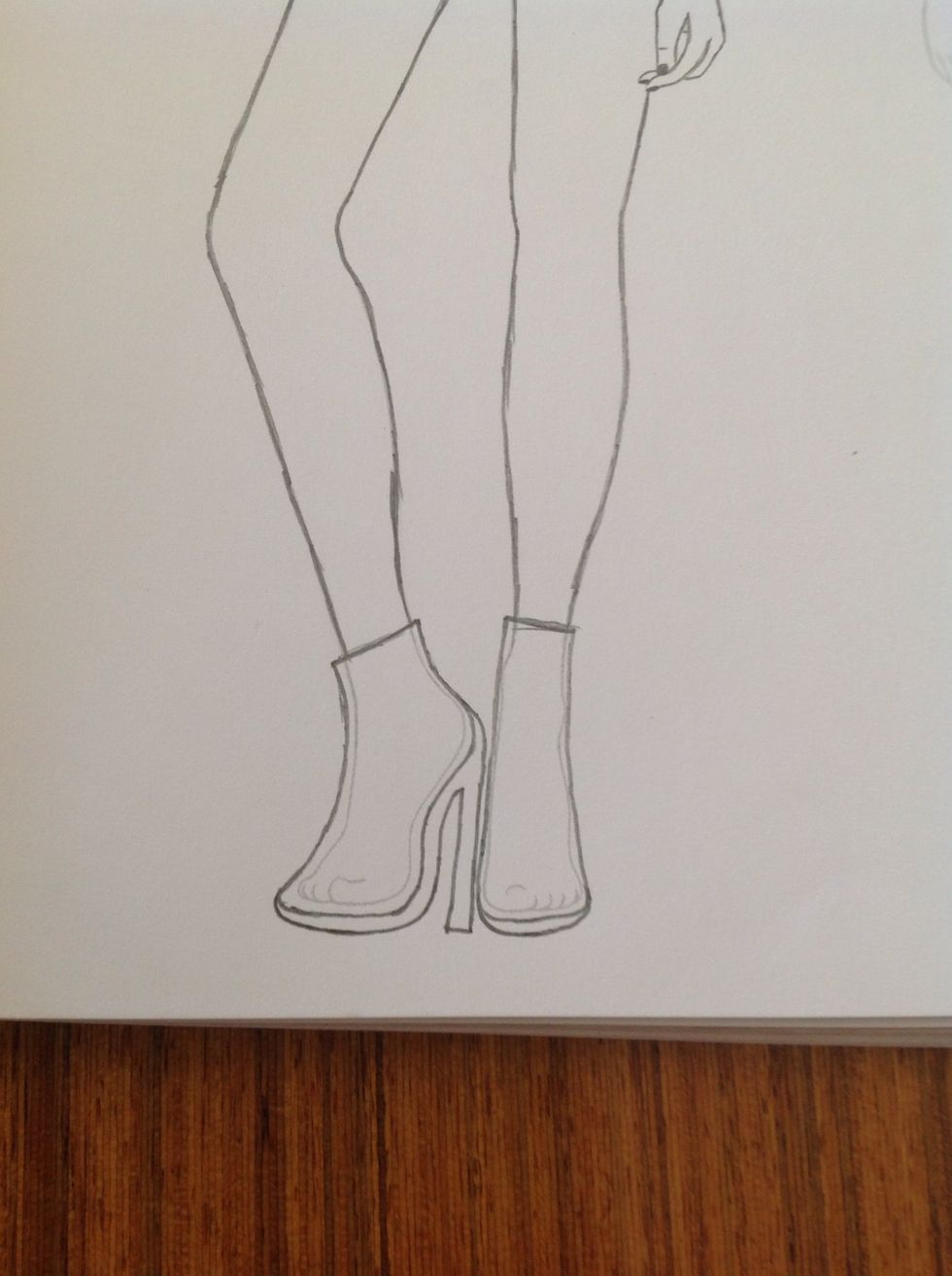 Ta daa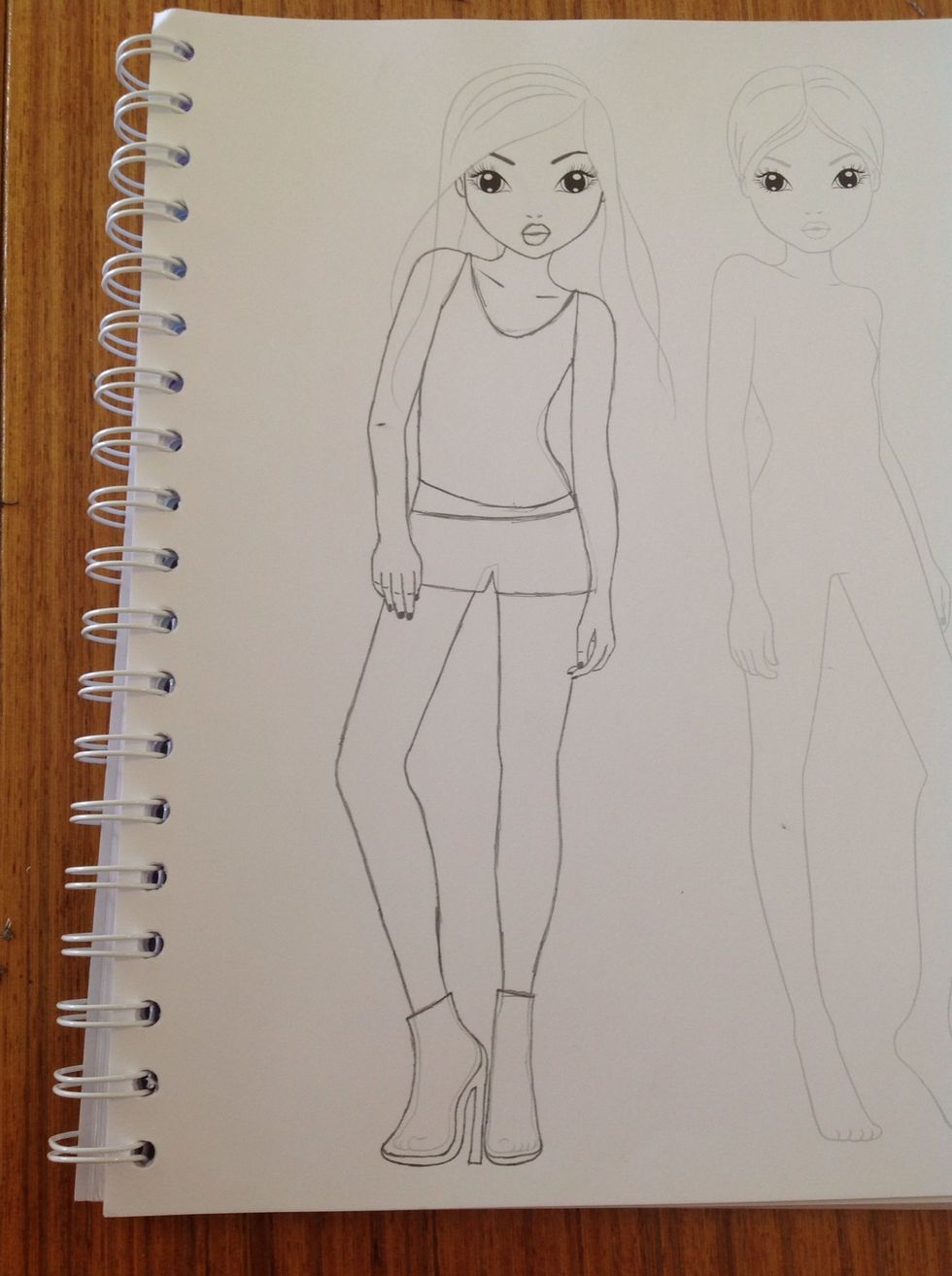 This is what it looks like so far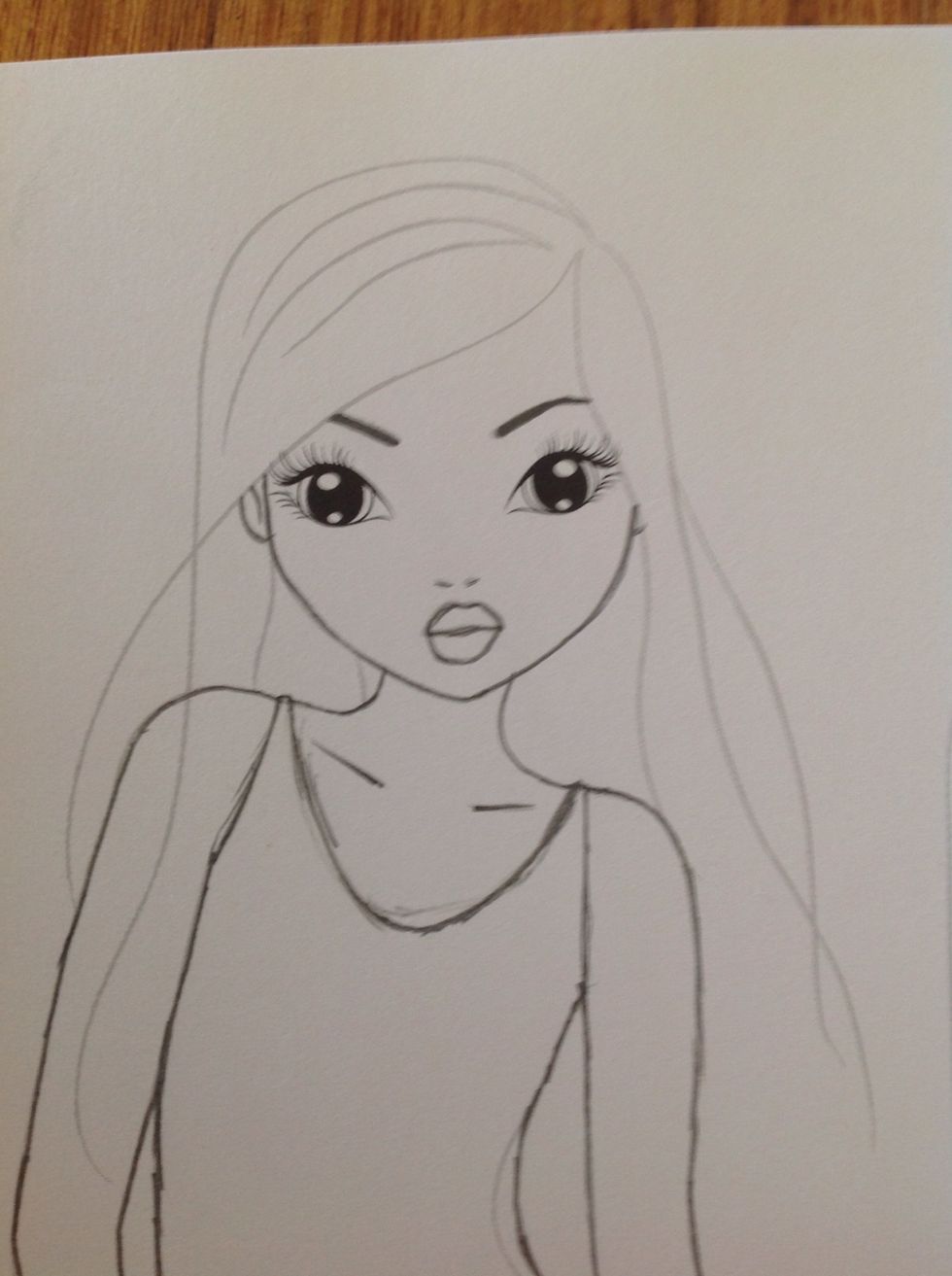 Now we're going do the hair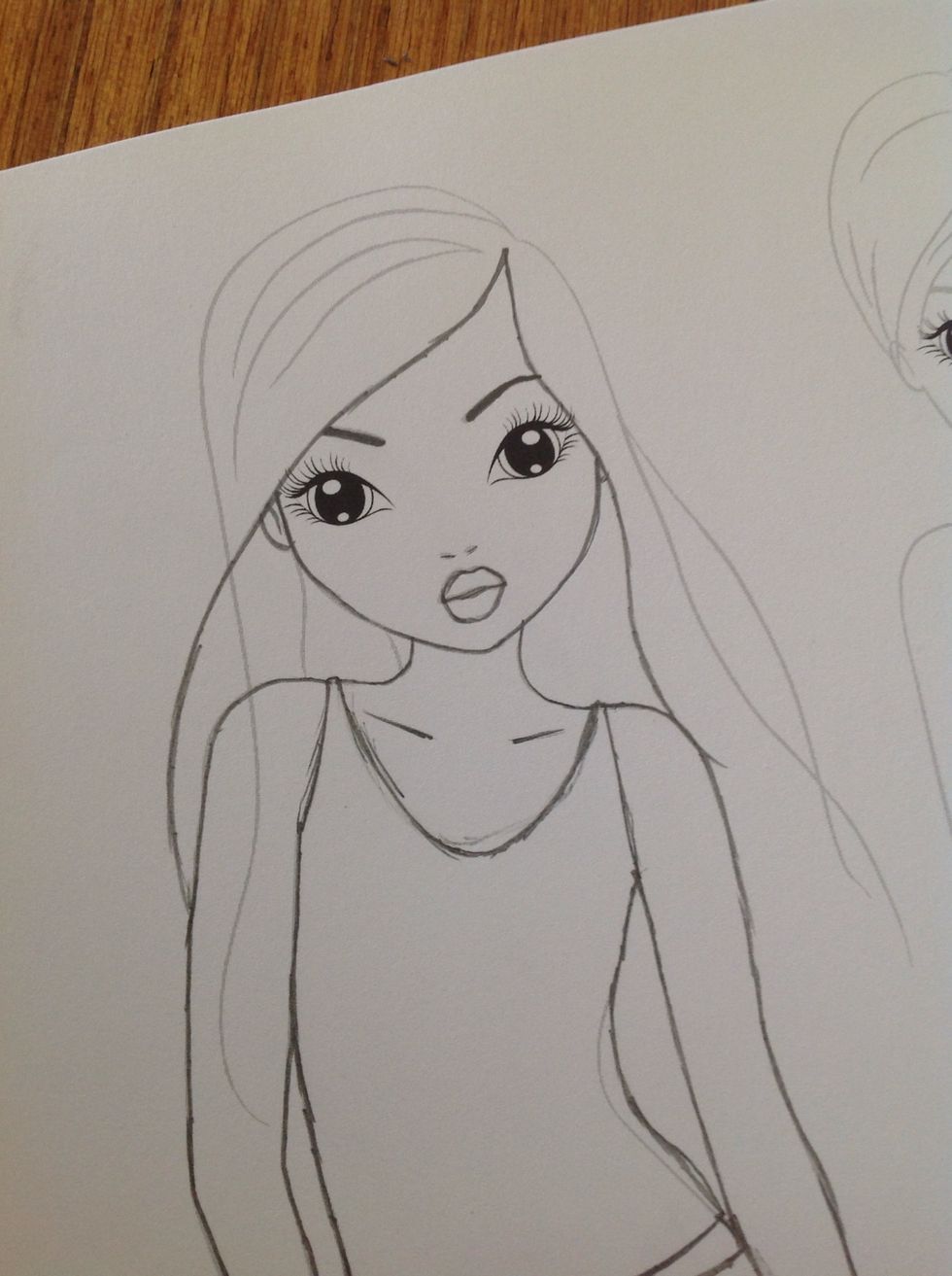 Draw two curving lines. Sweep your pencil across her face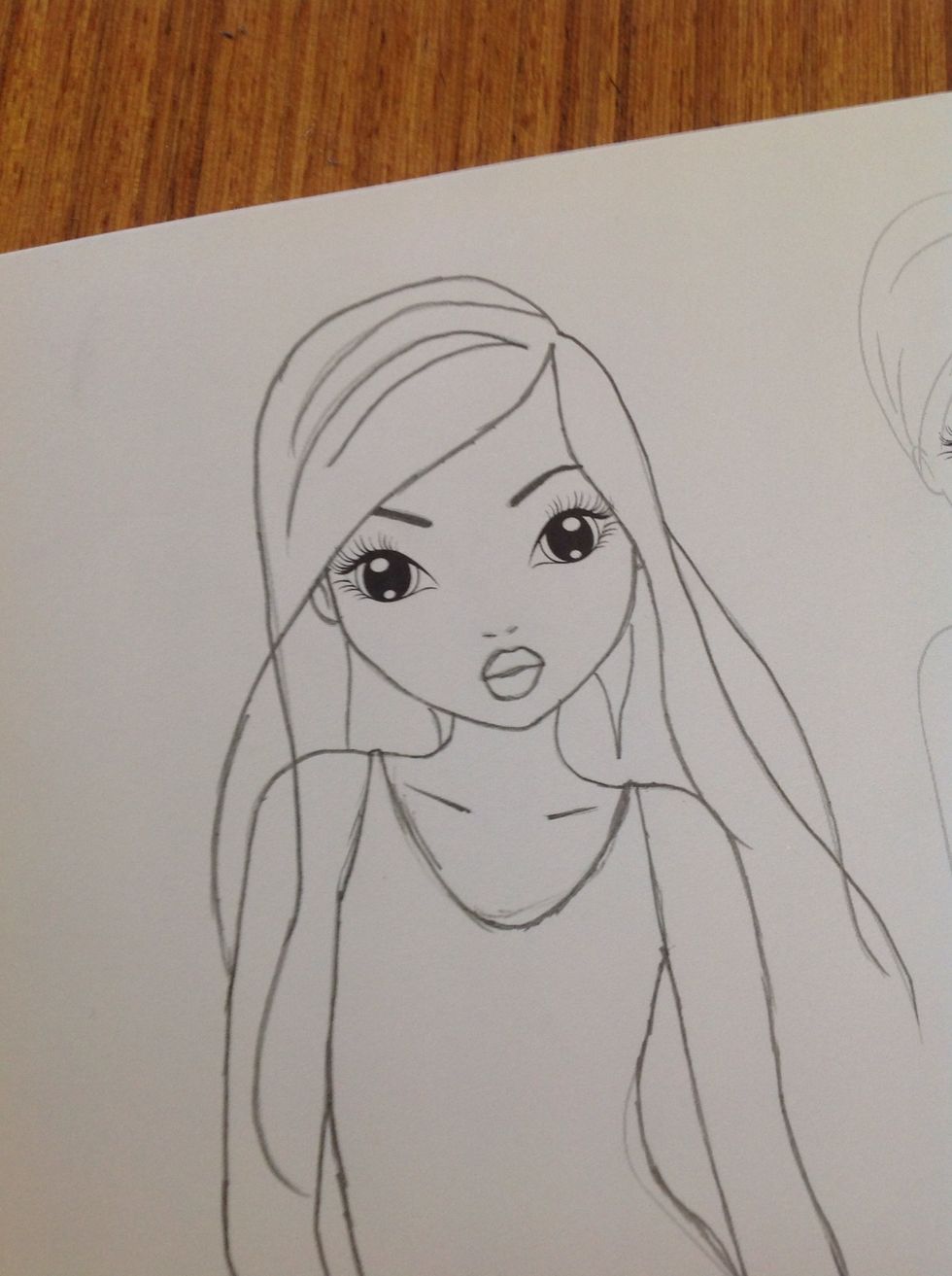 And now draw the rest if the hair and the detail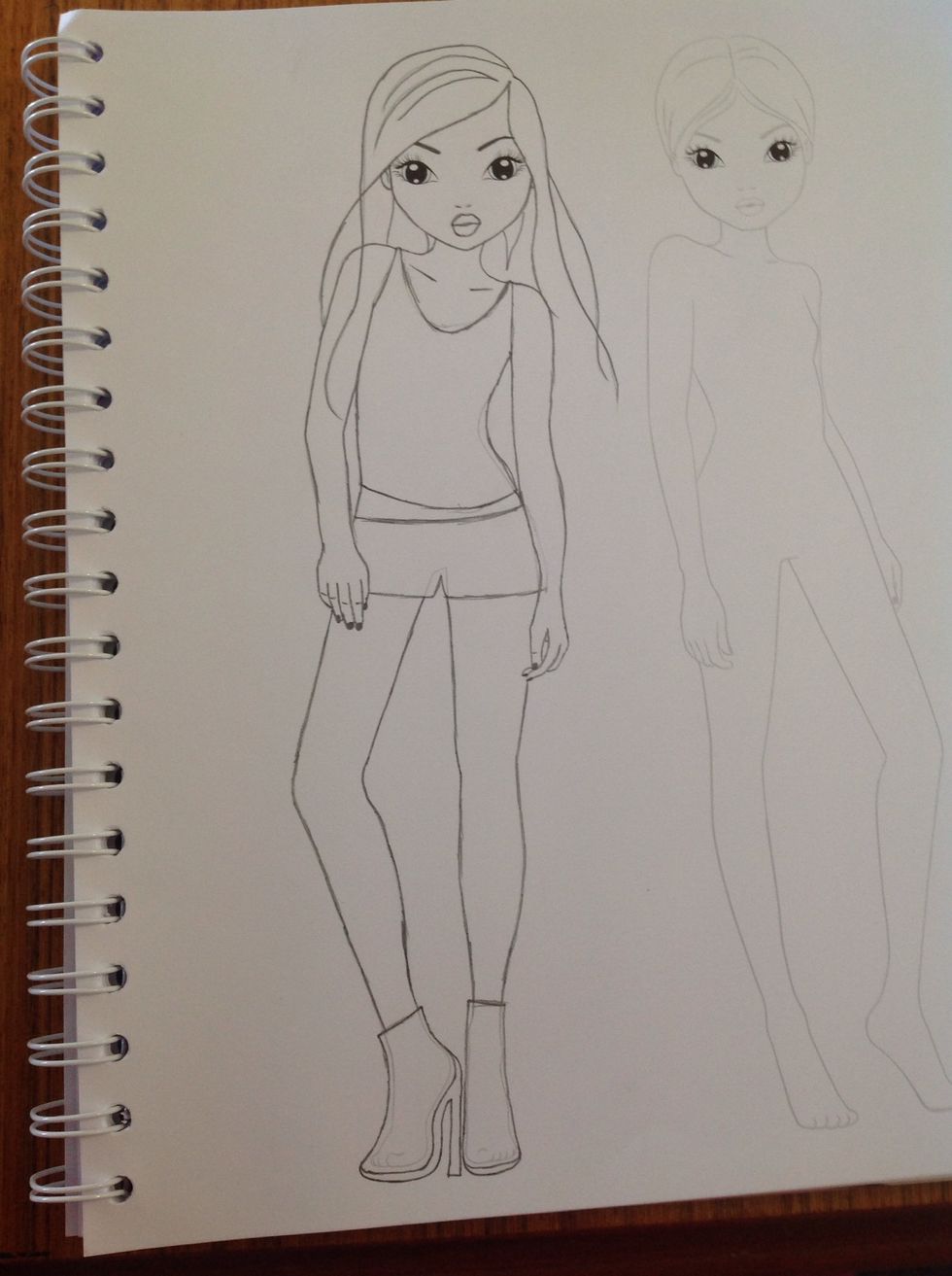 So this is the basic outfit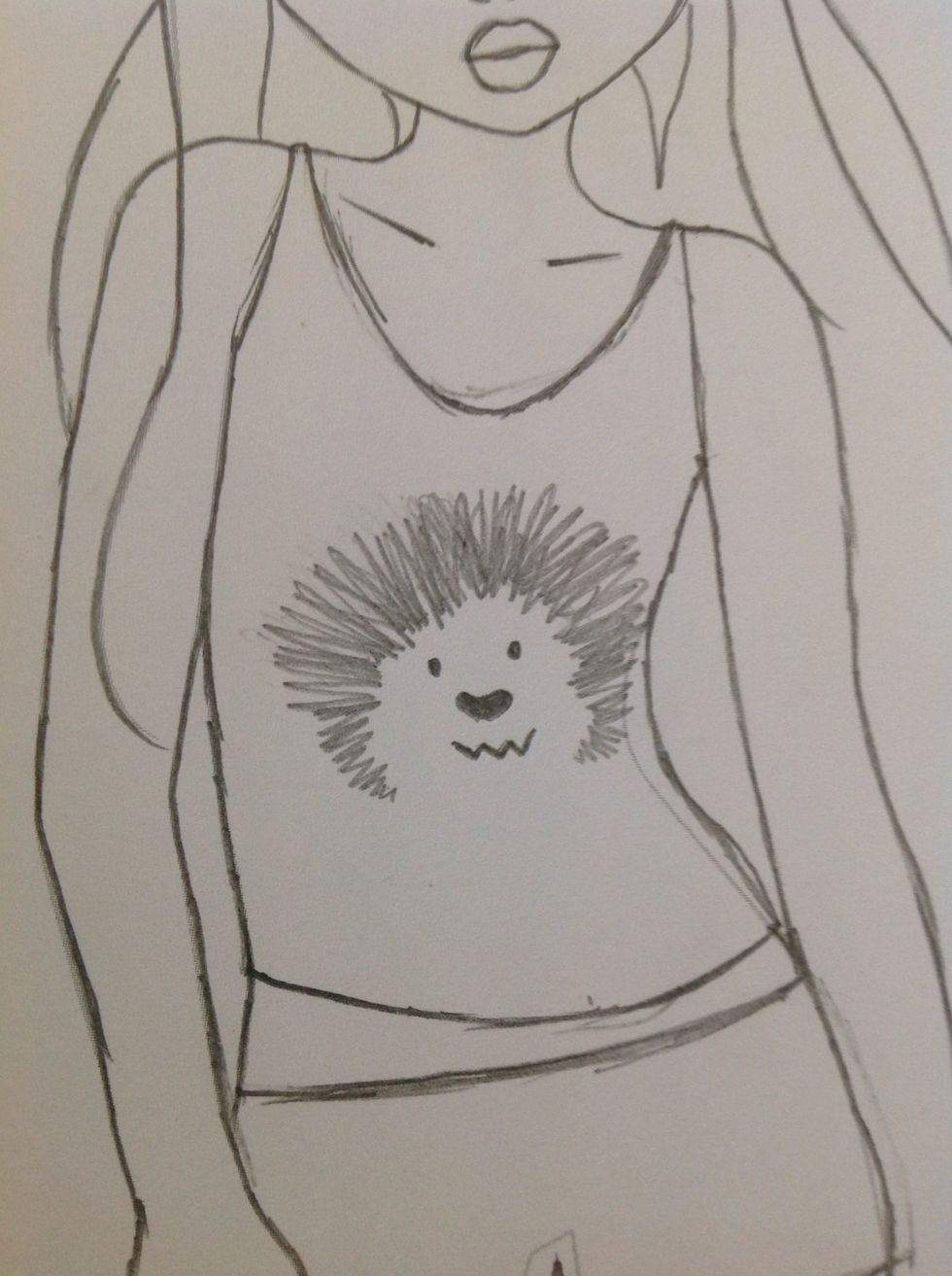 On the shirt draw a little animal face print. I did a lion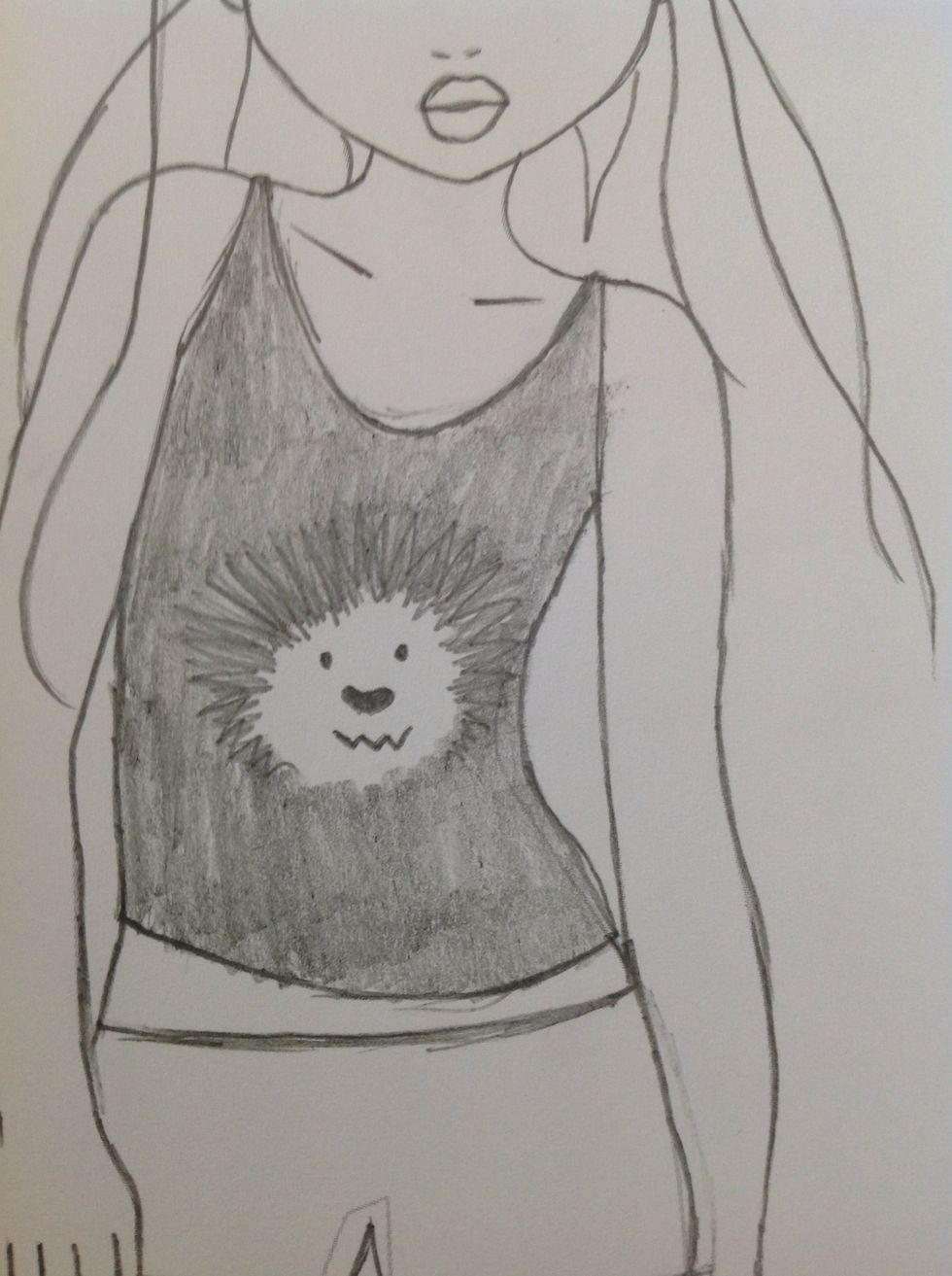 Shade the shirt in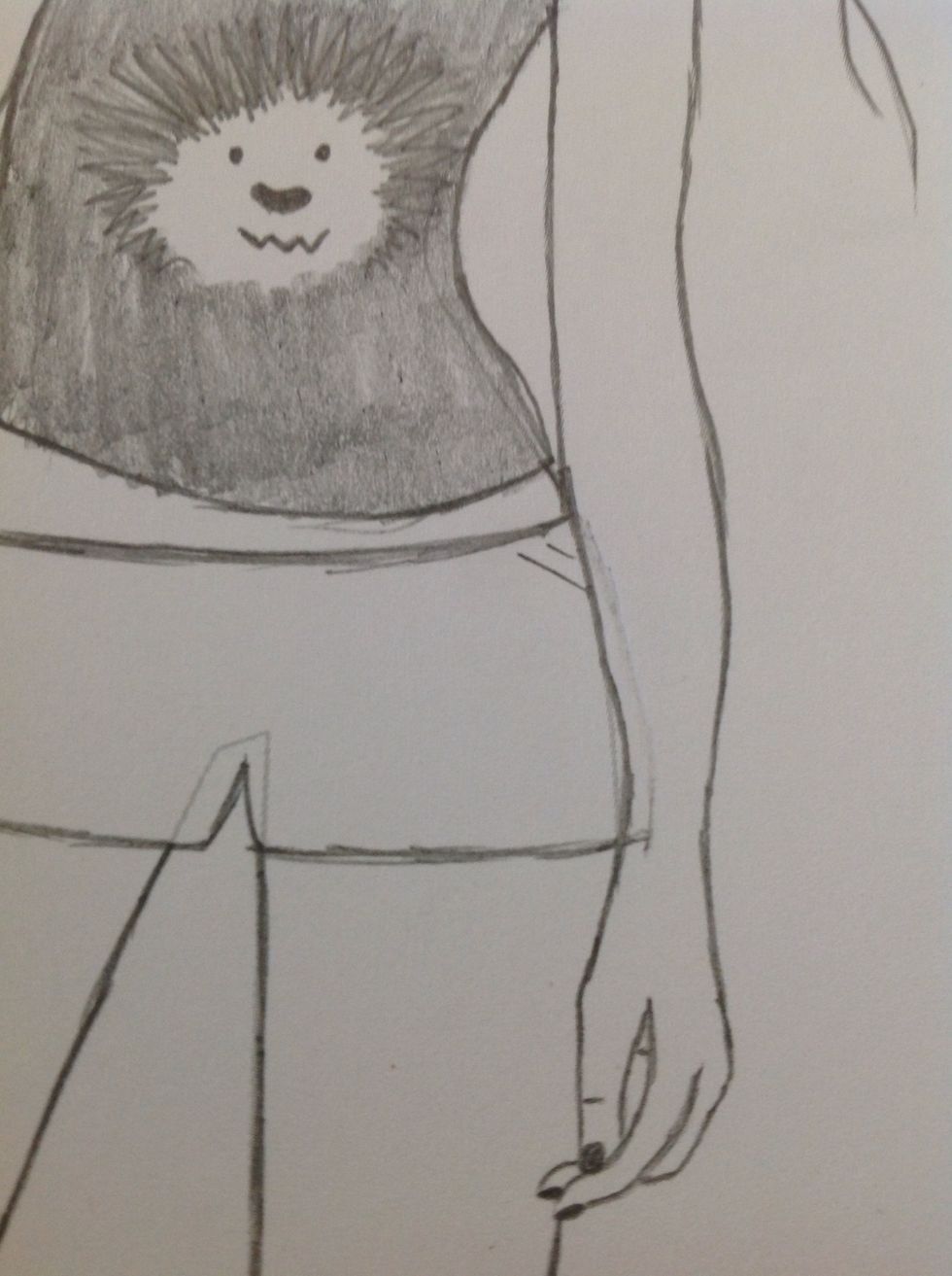 Draw 2 small lines in the corner if the shorts, these are the pockets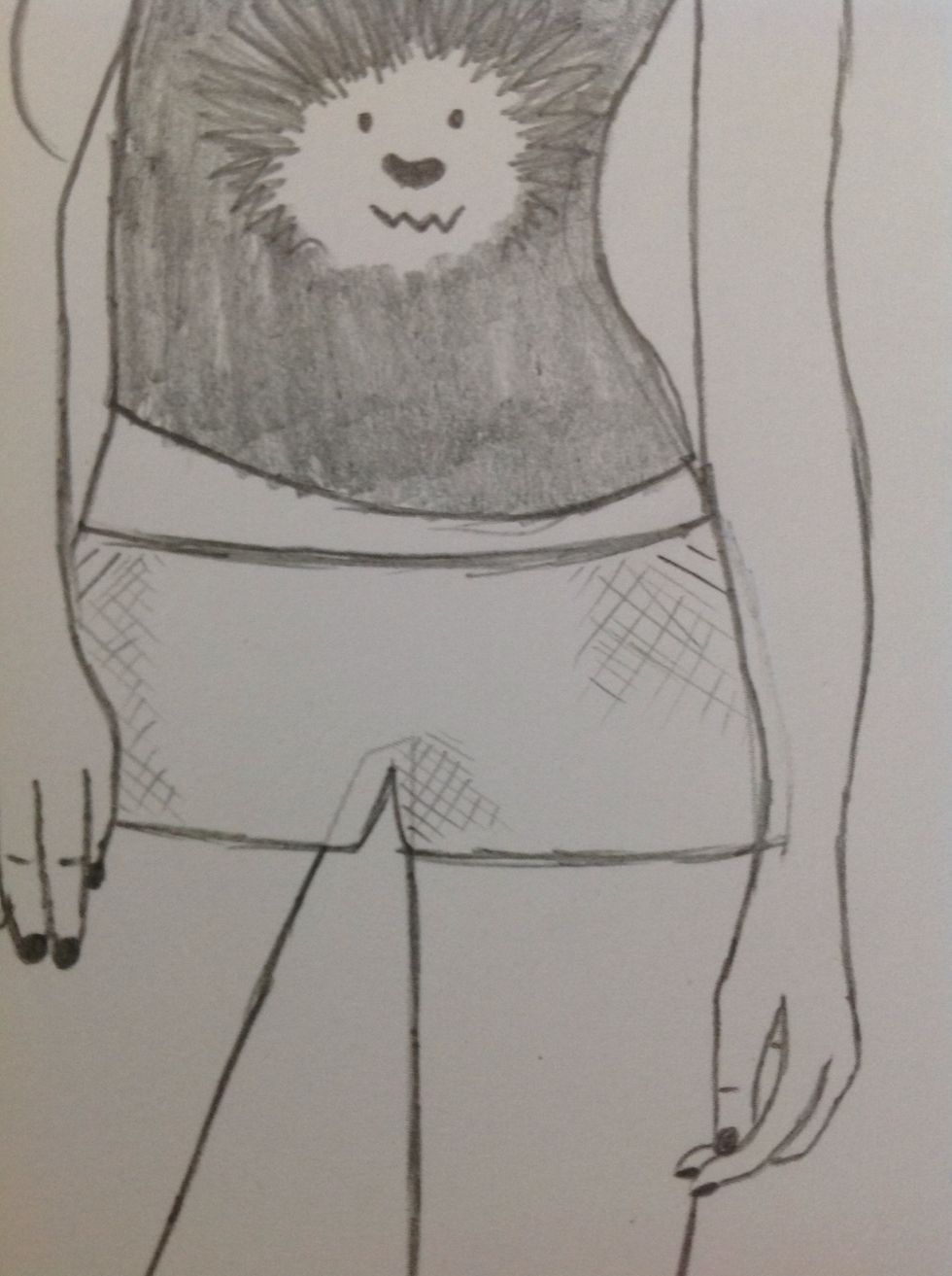 Crosshatch randomly on the shorts. This gives them a 'worn' look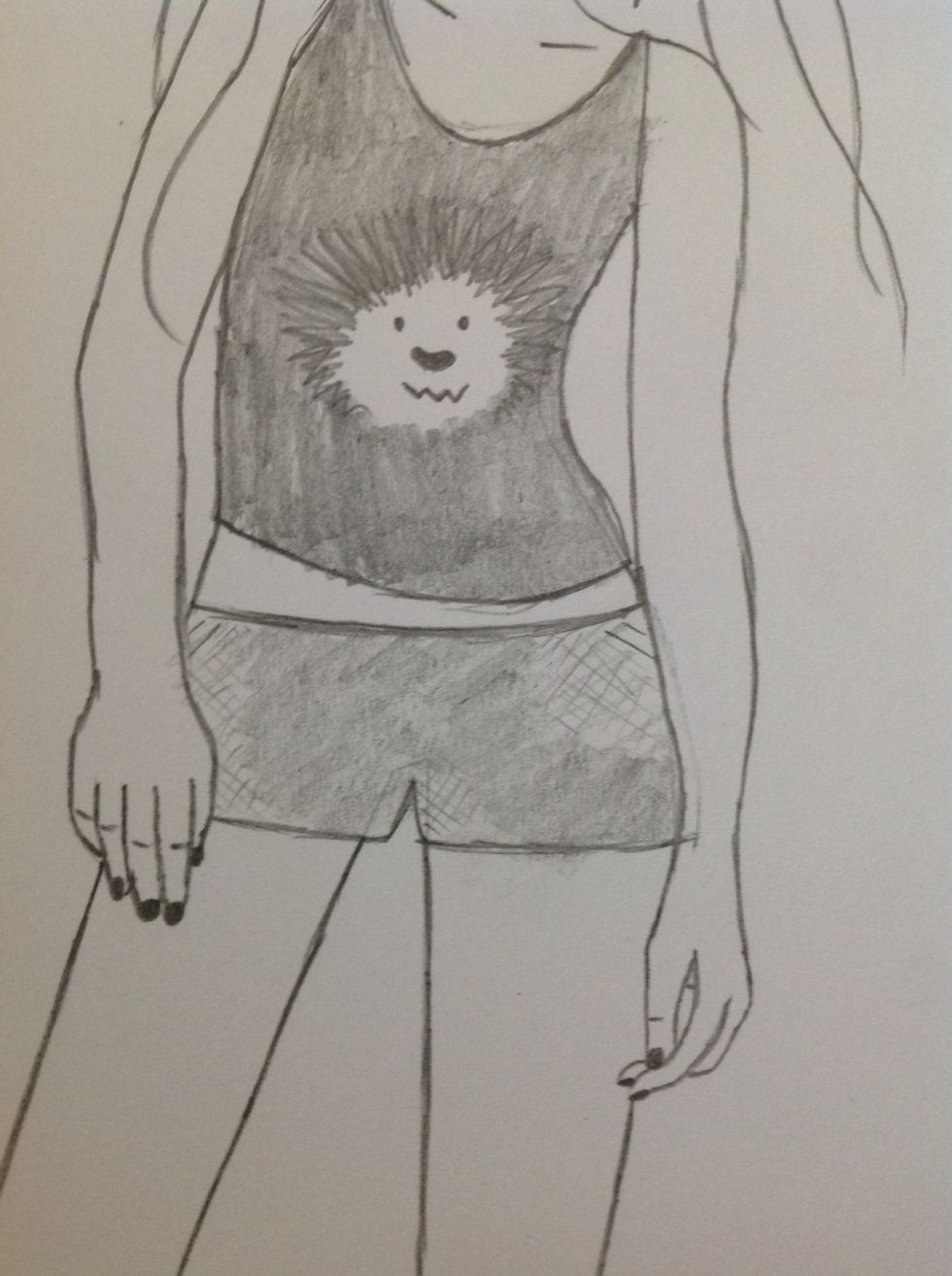 Shade lightly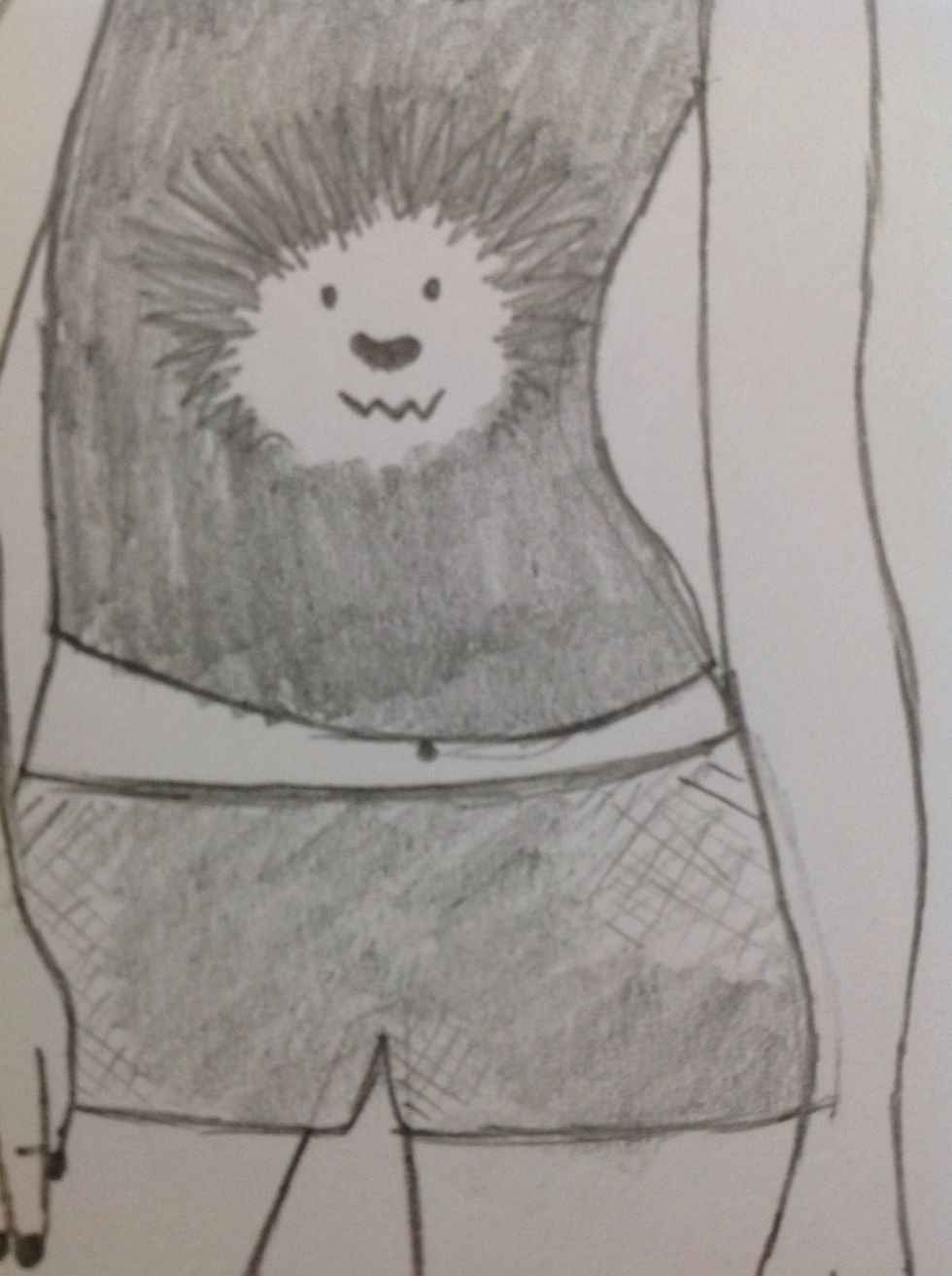 Draw a bellybutton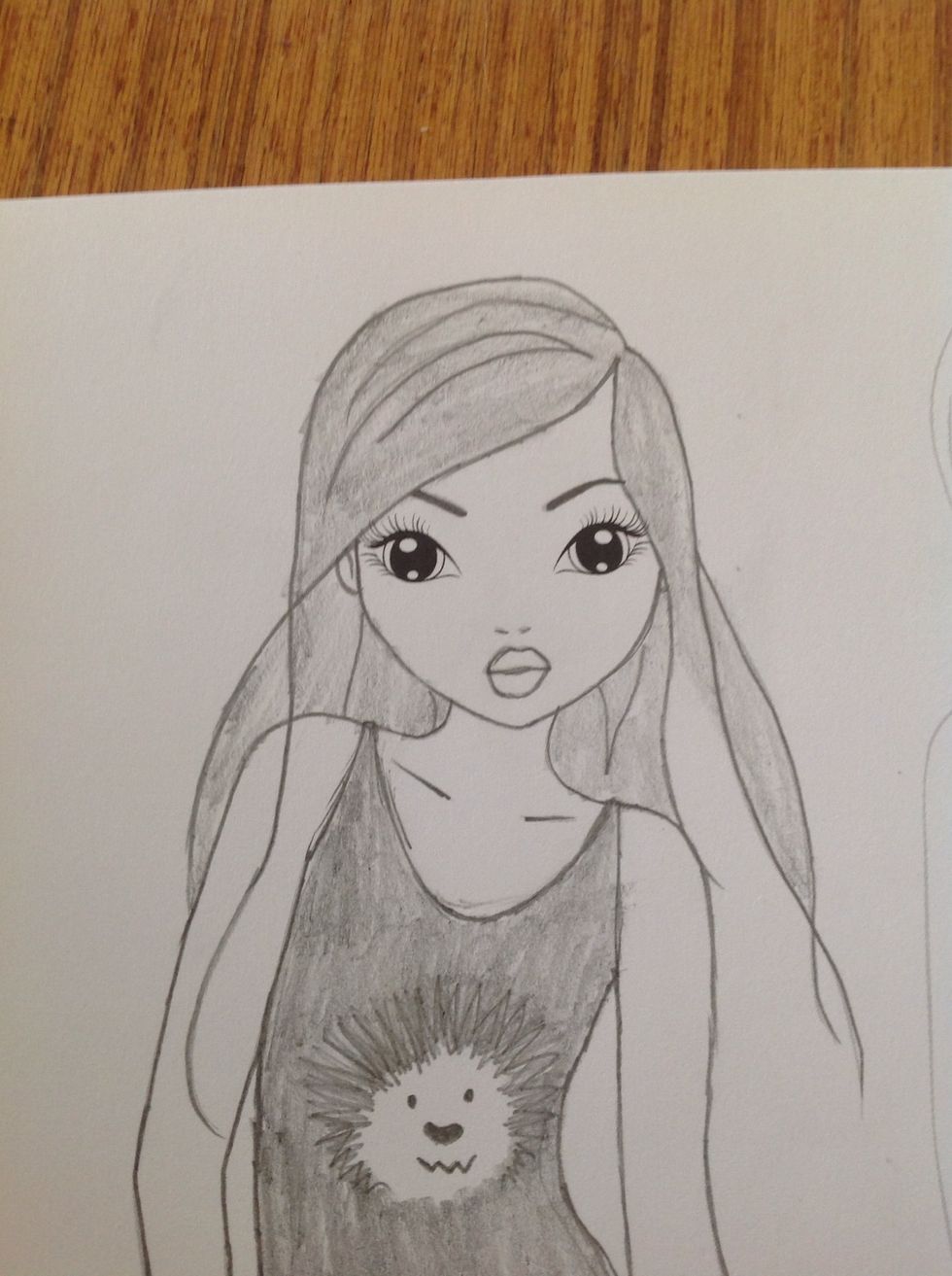 Shade the hair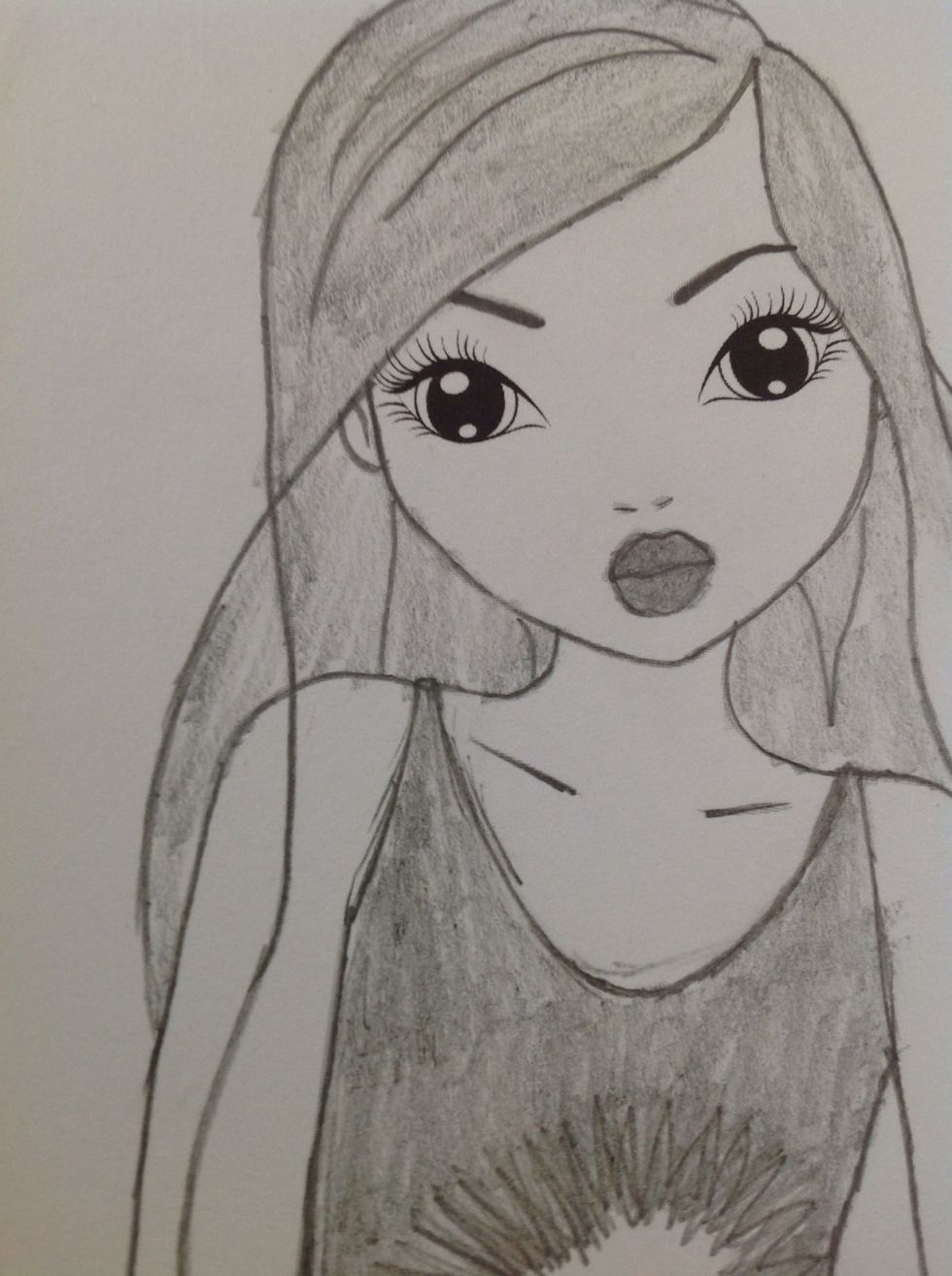 And the lips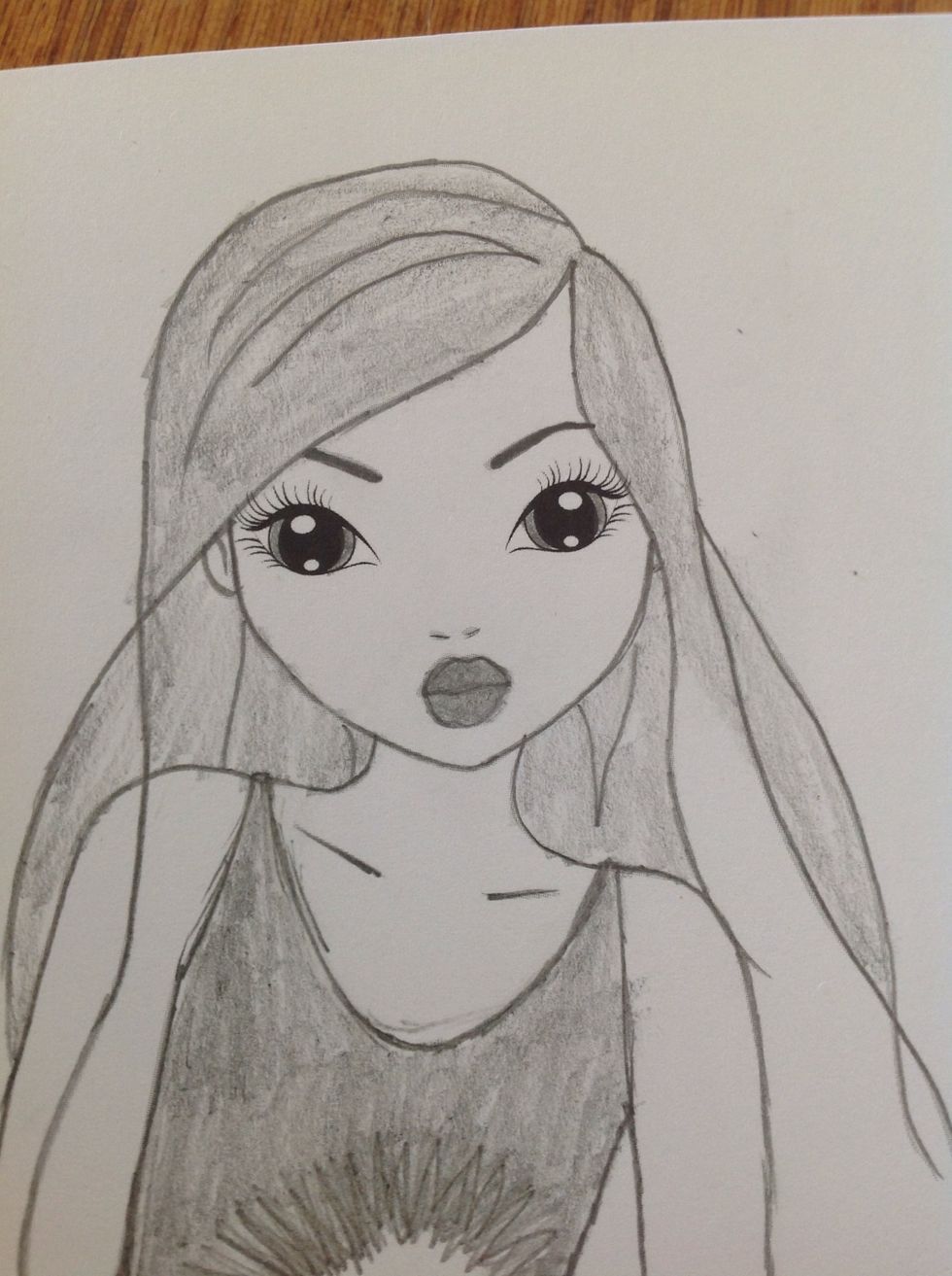 Shading tip: the lighter you shade, the lighter the colour is, the darker you shade, the darker the colour is in real life/colour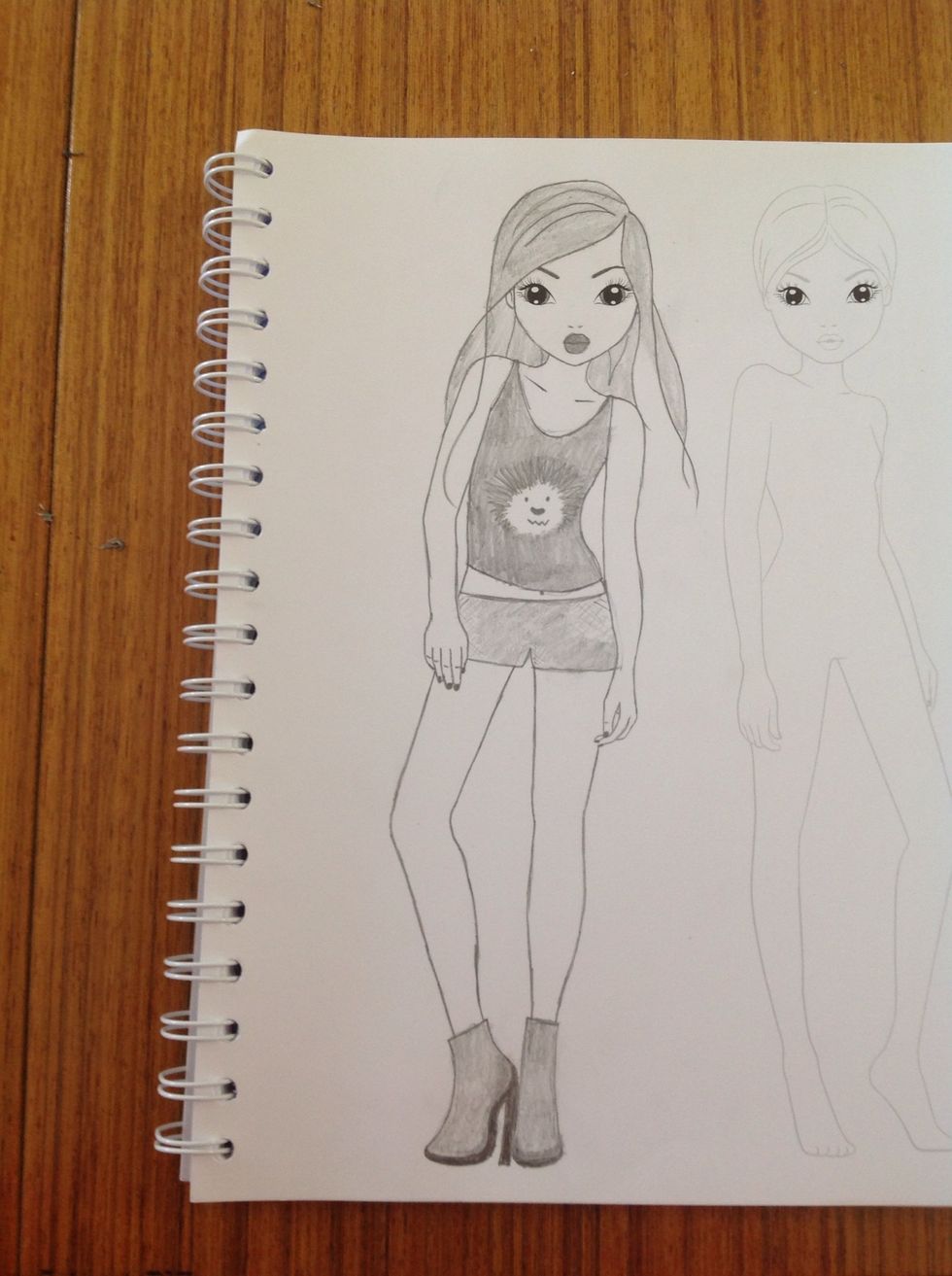 Done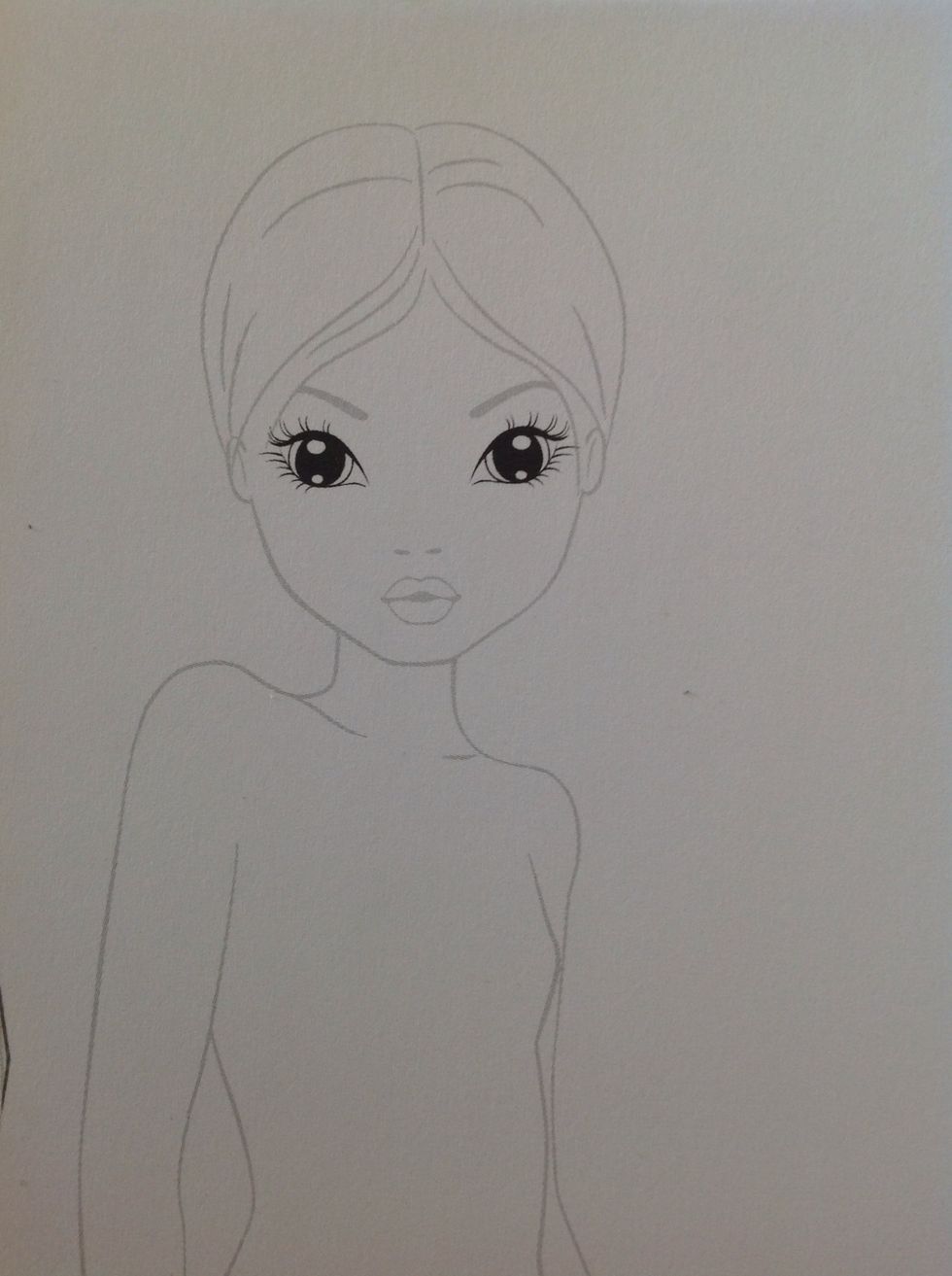 Now for the next girl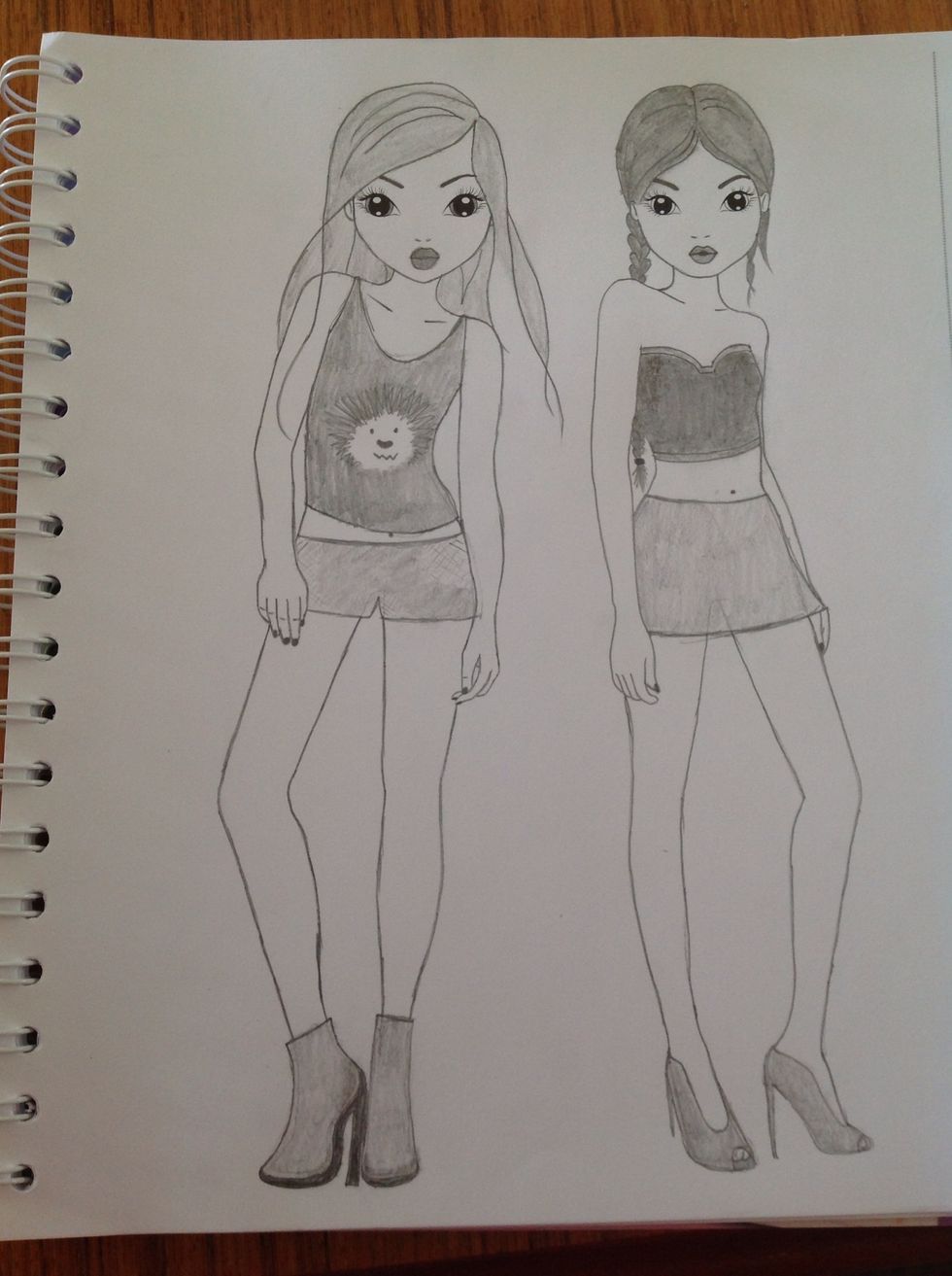 Do the same, but a different outfit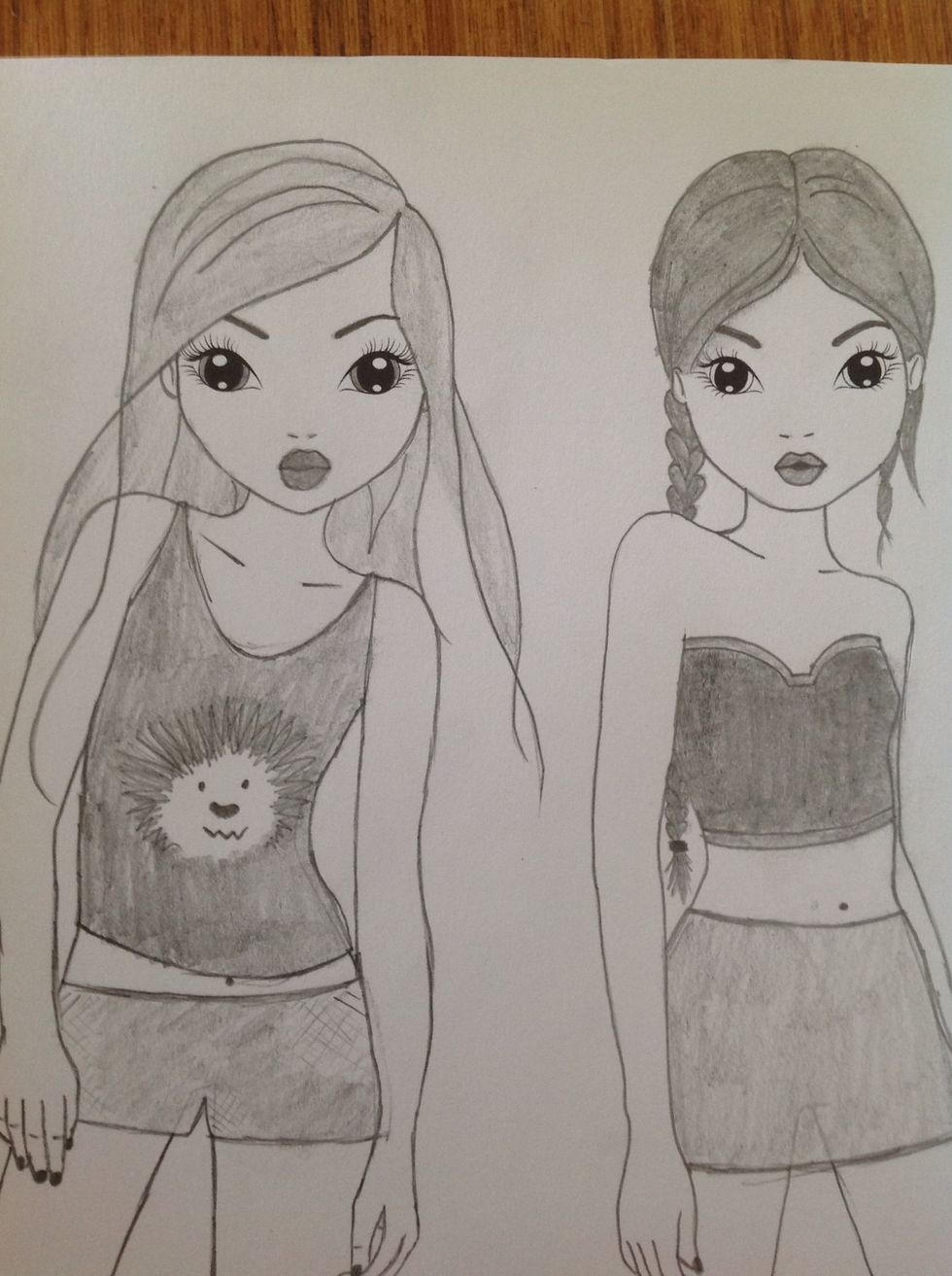 Tadaa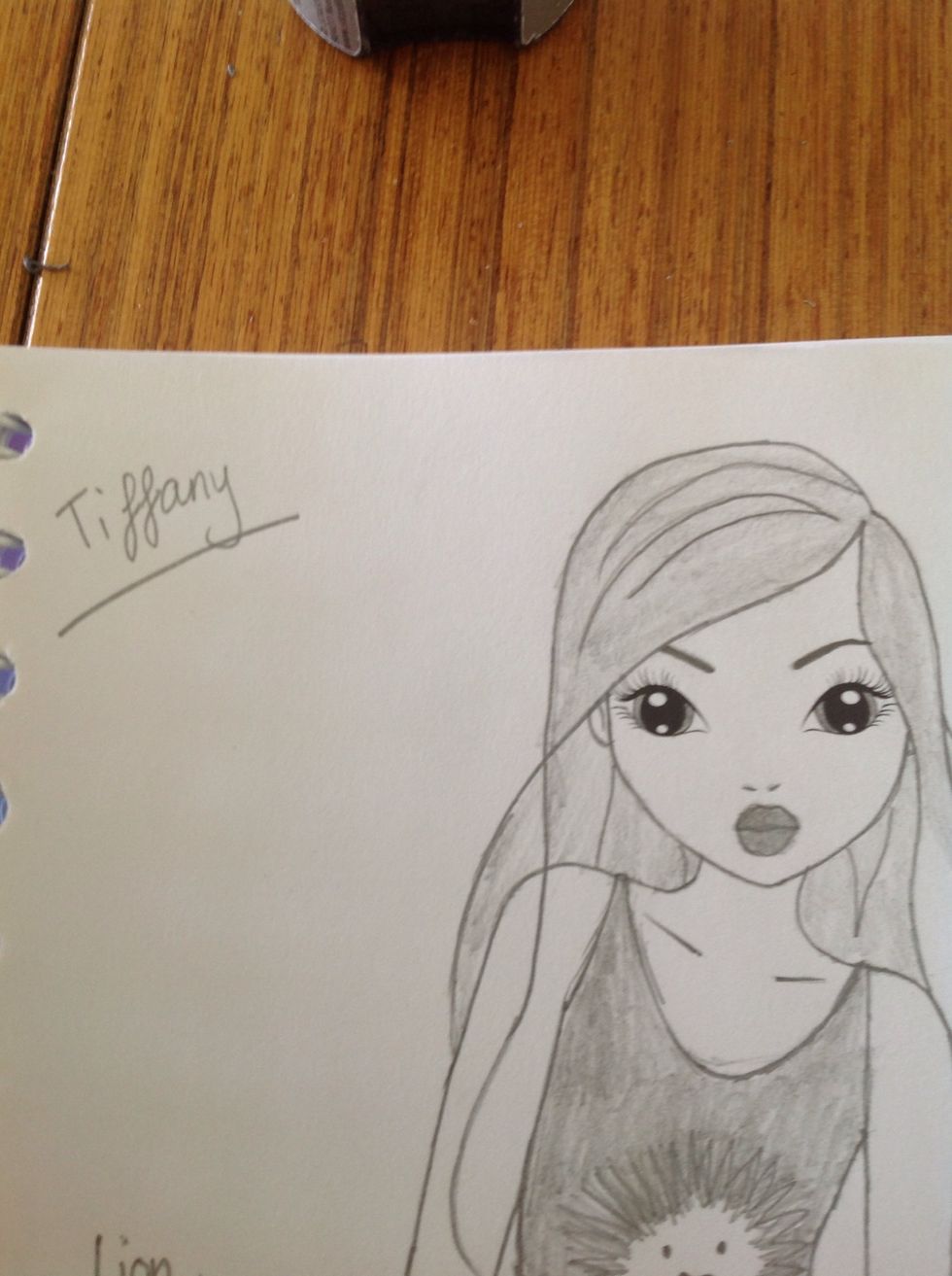 Give them names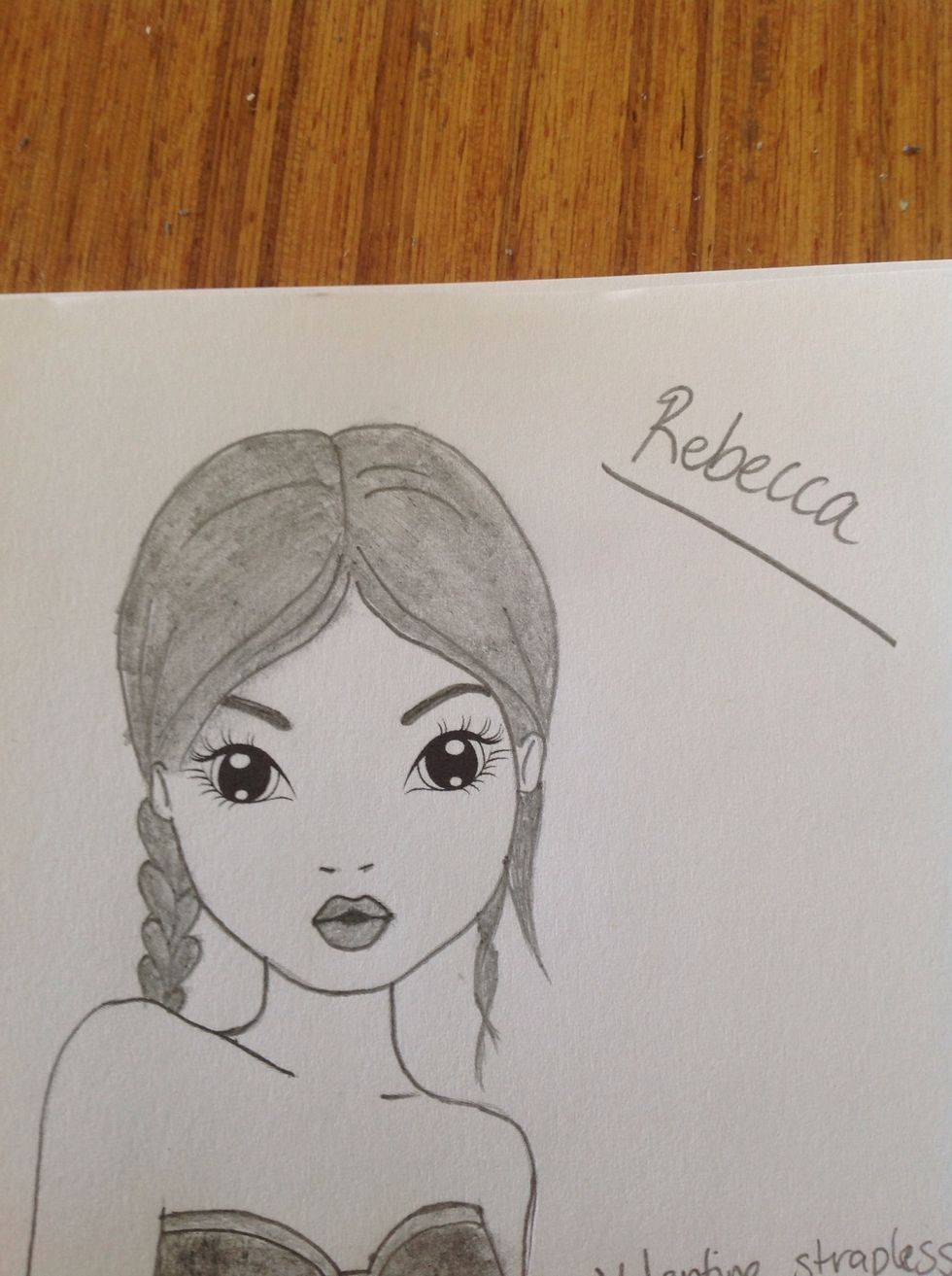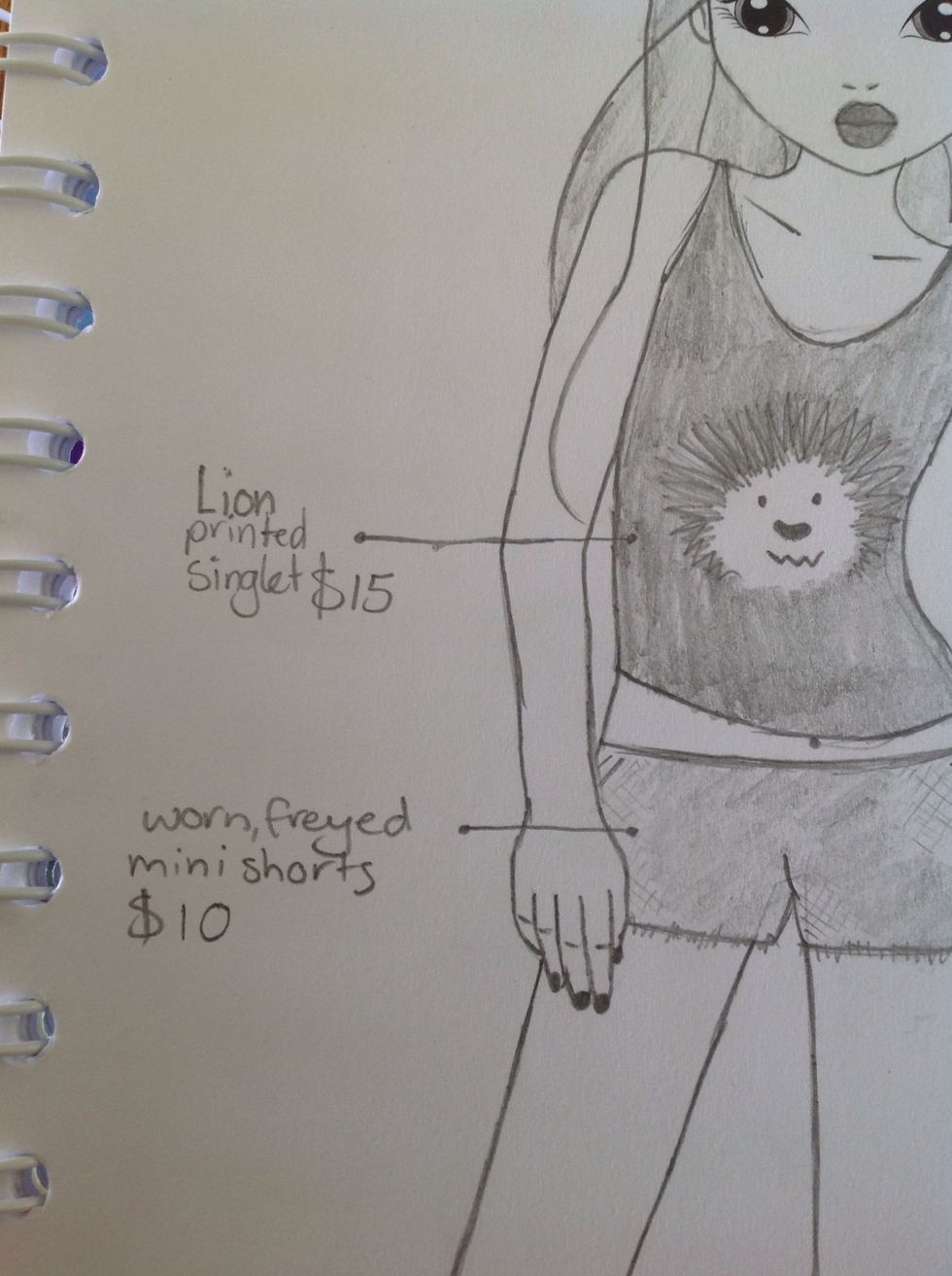 Draw lines coming off the clothing and write the name(you can make them up) and the price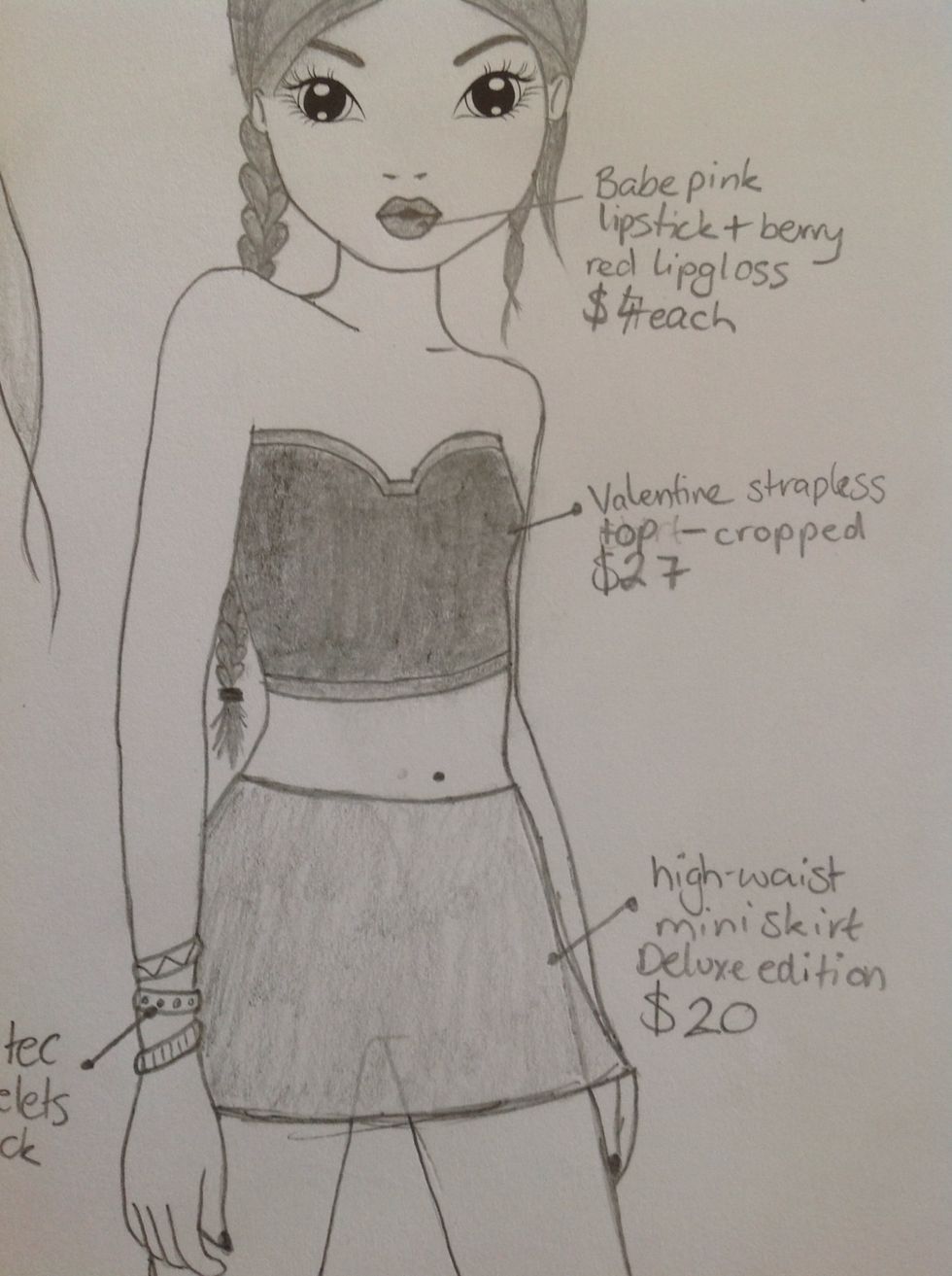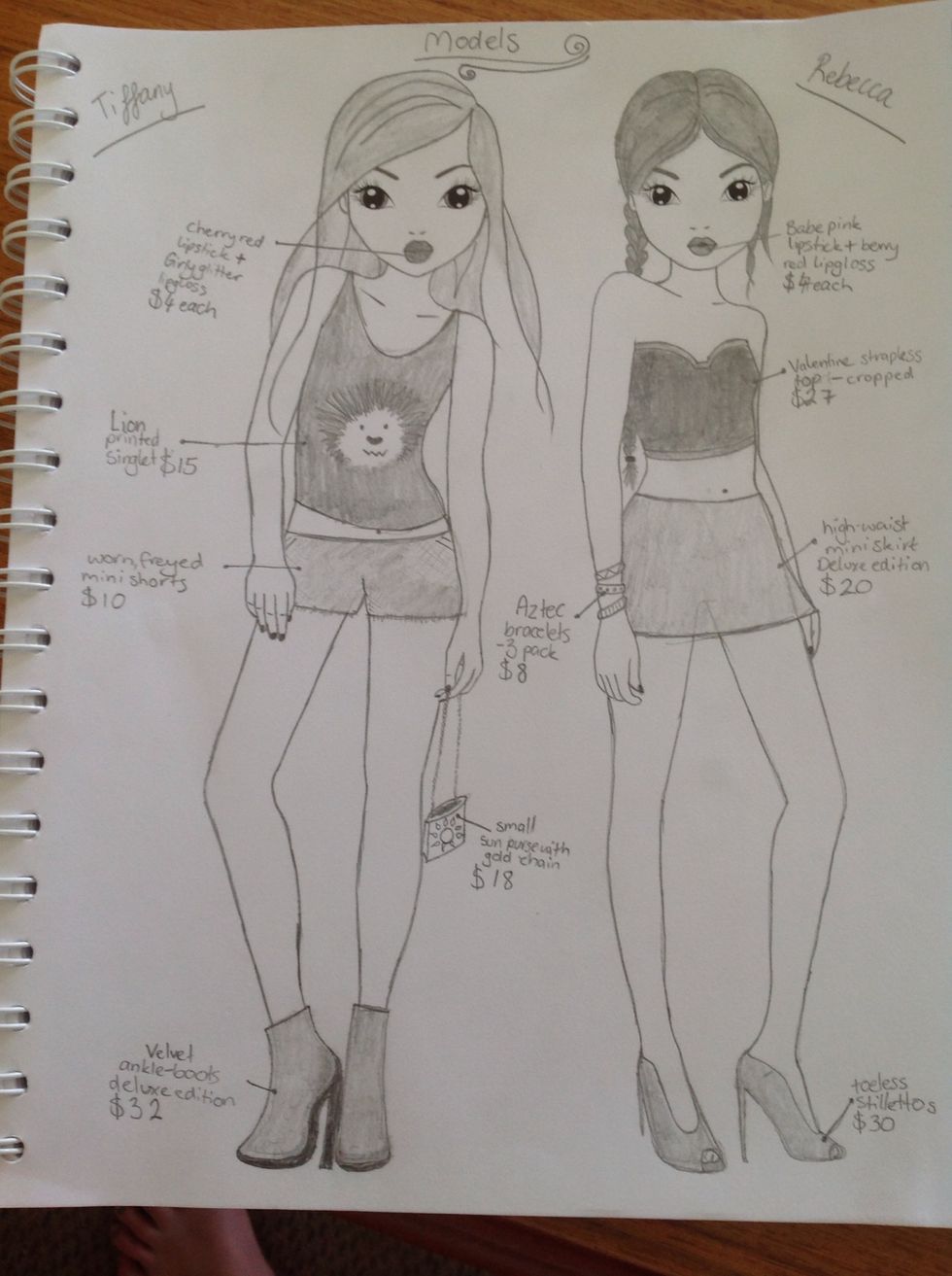 Finished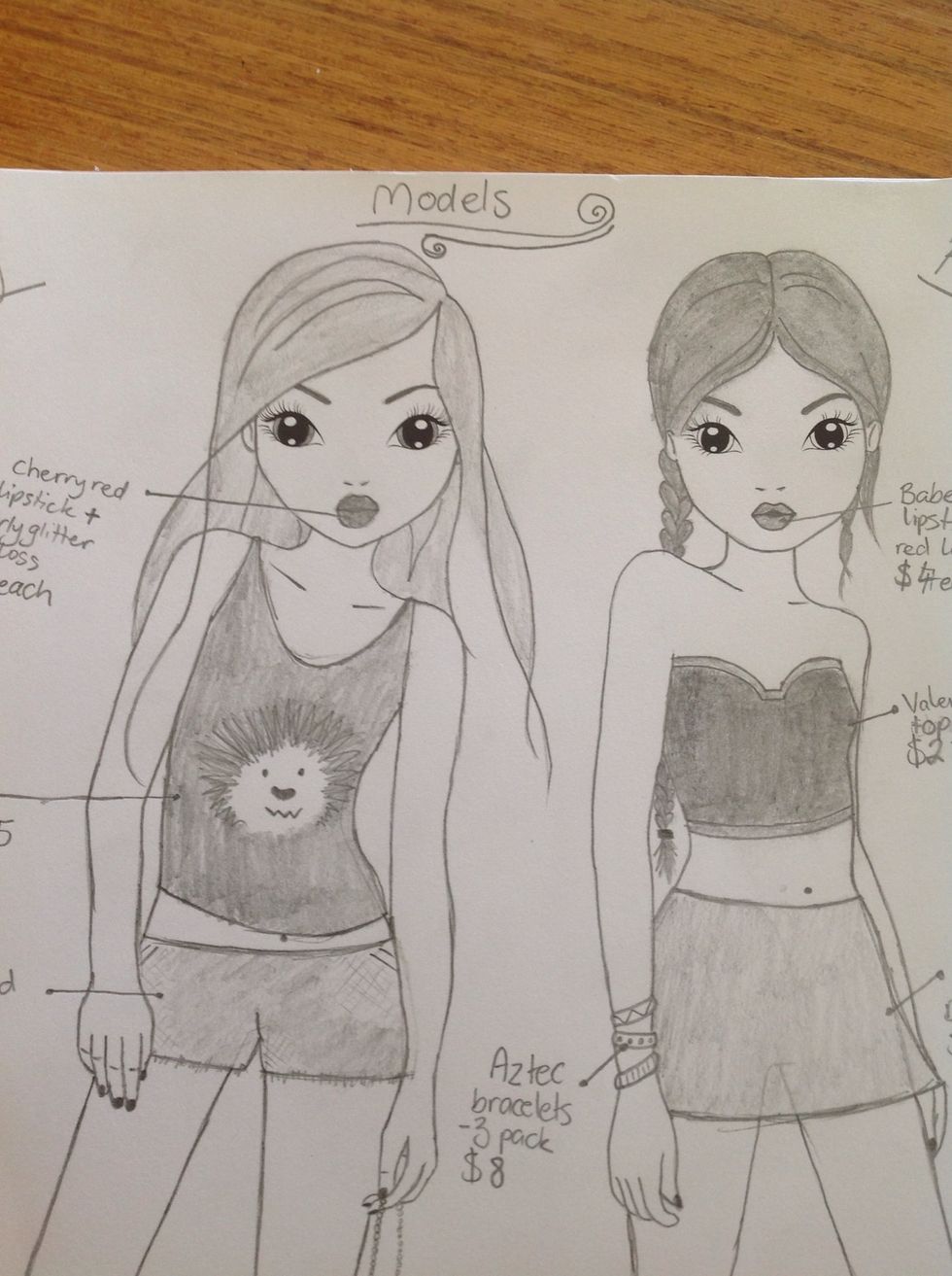 FINISHED!!!!!!
Hope you enjoyed this guide! Please like comment follow and request!!! Thx guys!! X :) 😄😃😀😊☺️😉😜😝😛😆😋
Paper
Pencil
Eraser/Rubber