How to draw belle from beauty and the beast!
This was my first sketch of her so it isn't perfect but I tried hard:) She is my favorite Disney princess!
37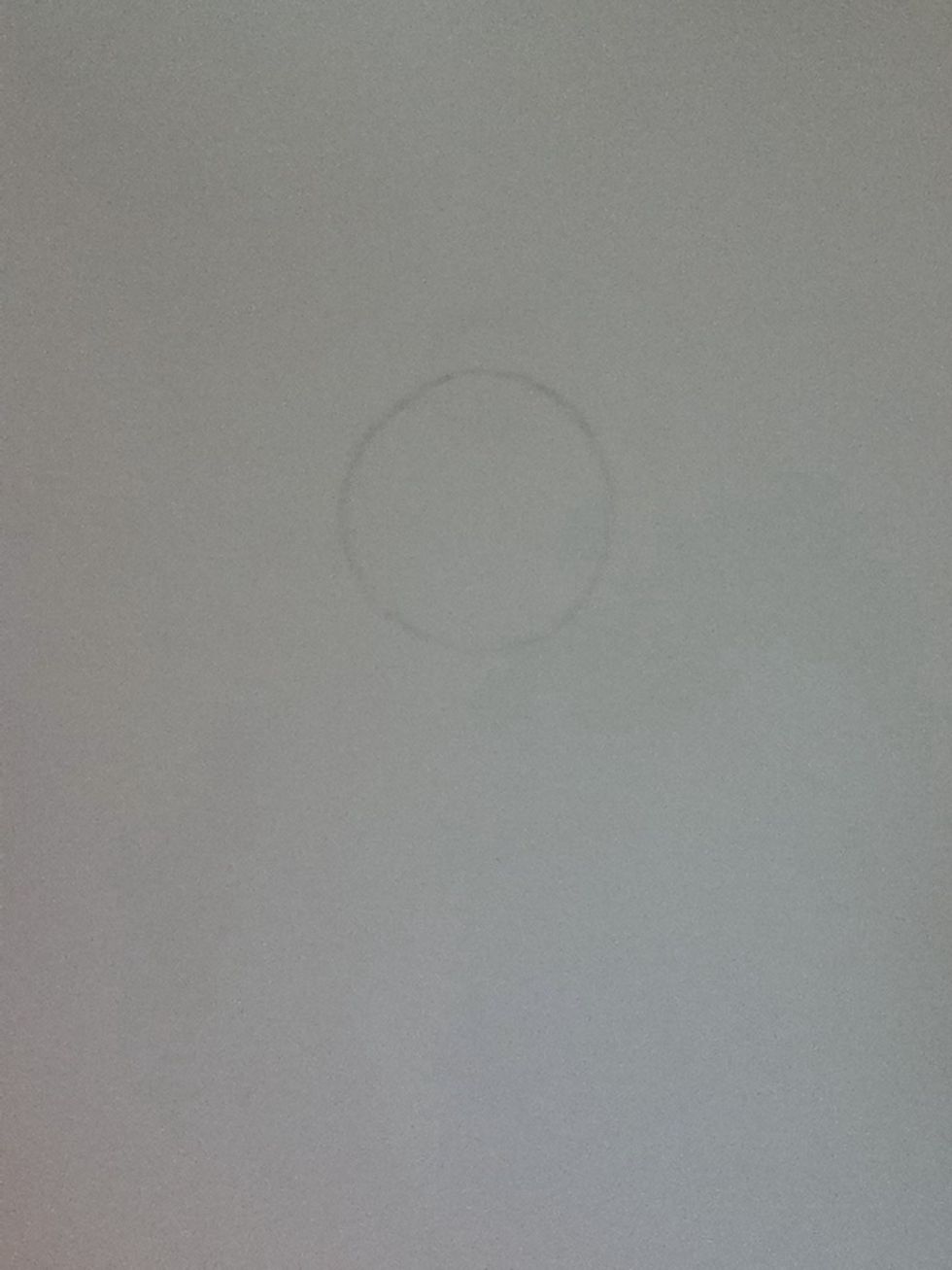 Start off with a simple circle..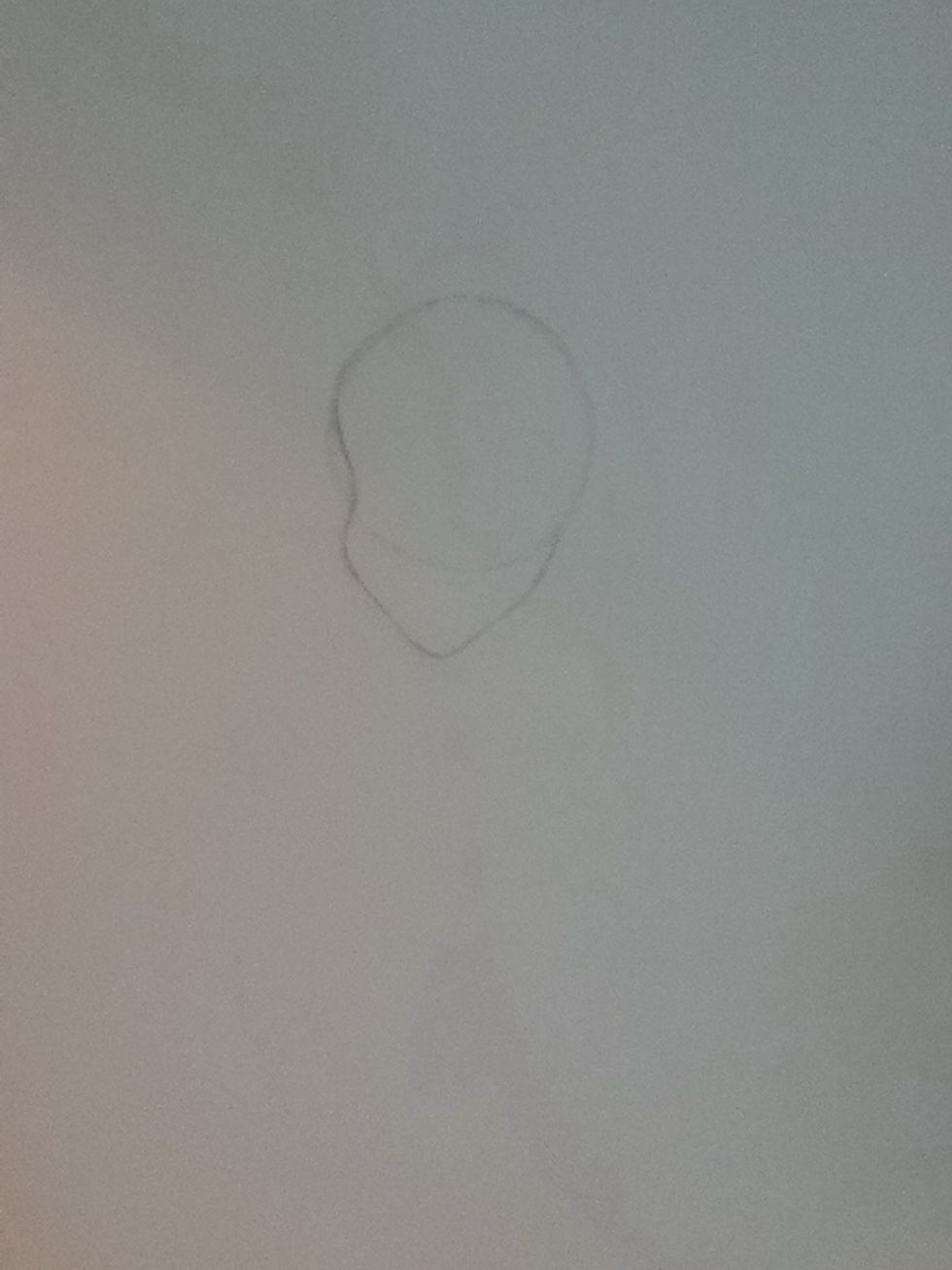 Next draw her pointy chin...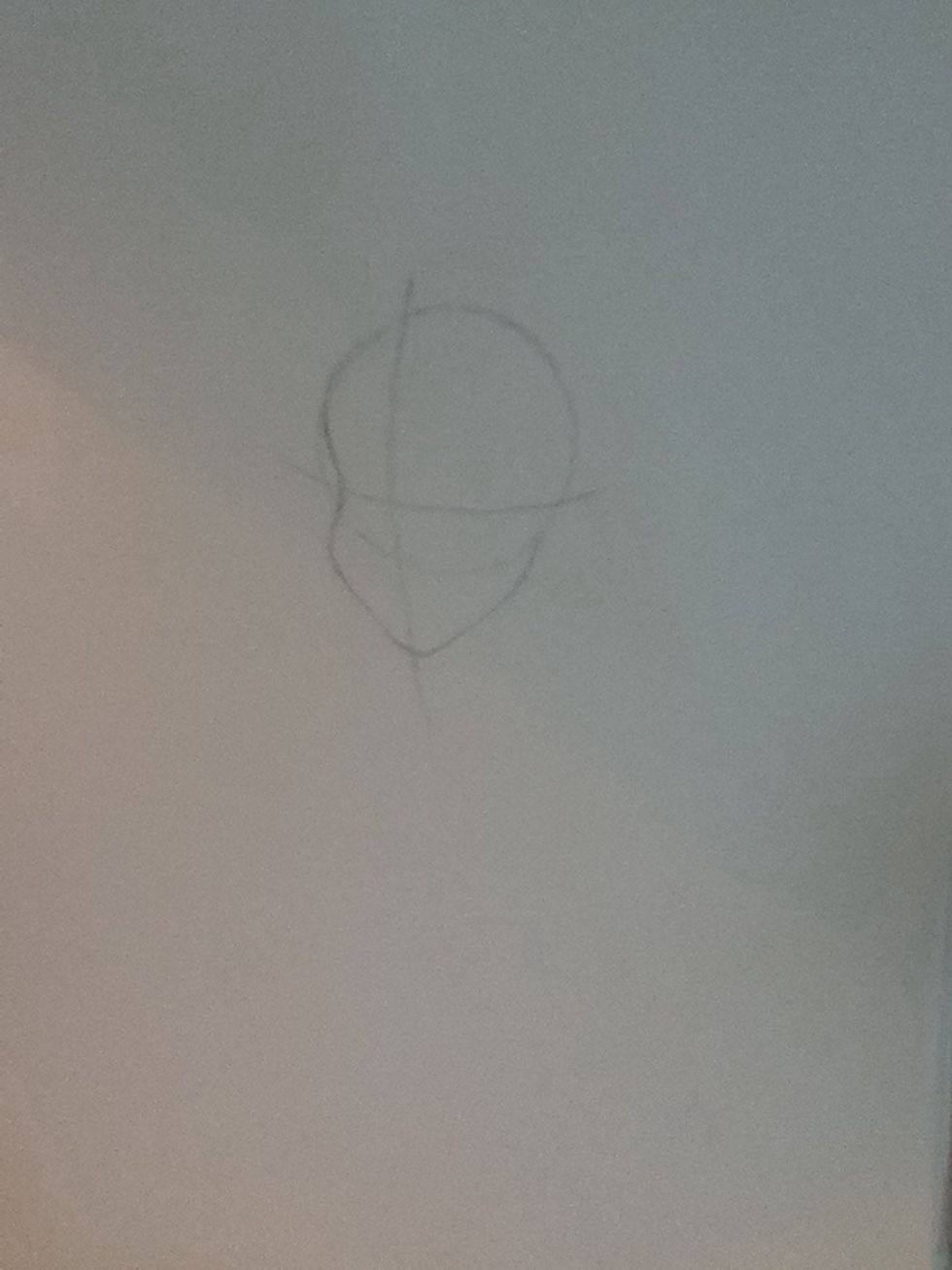 Then make intersecting guidelines...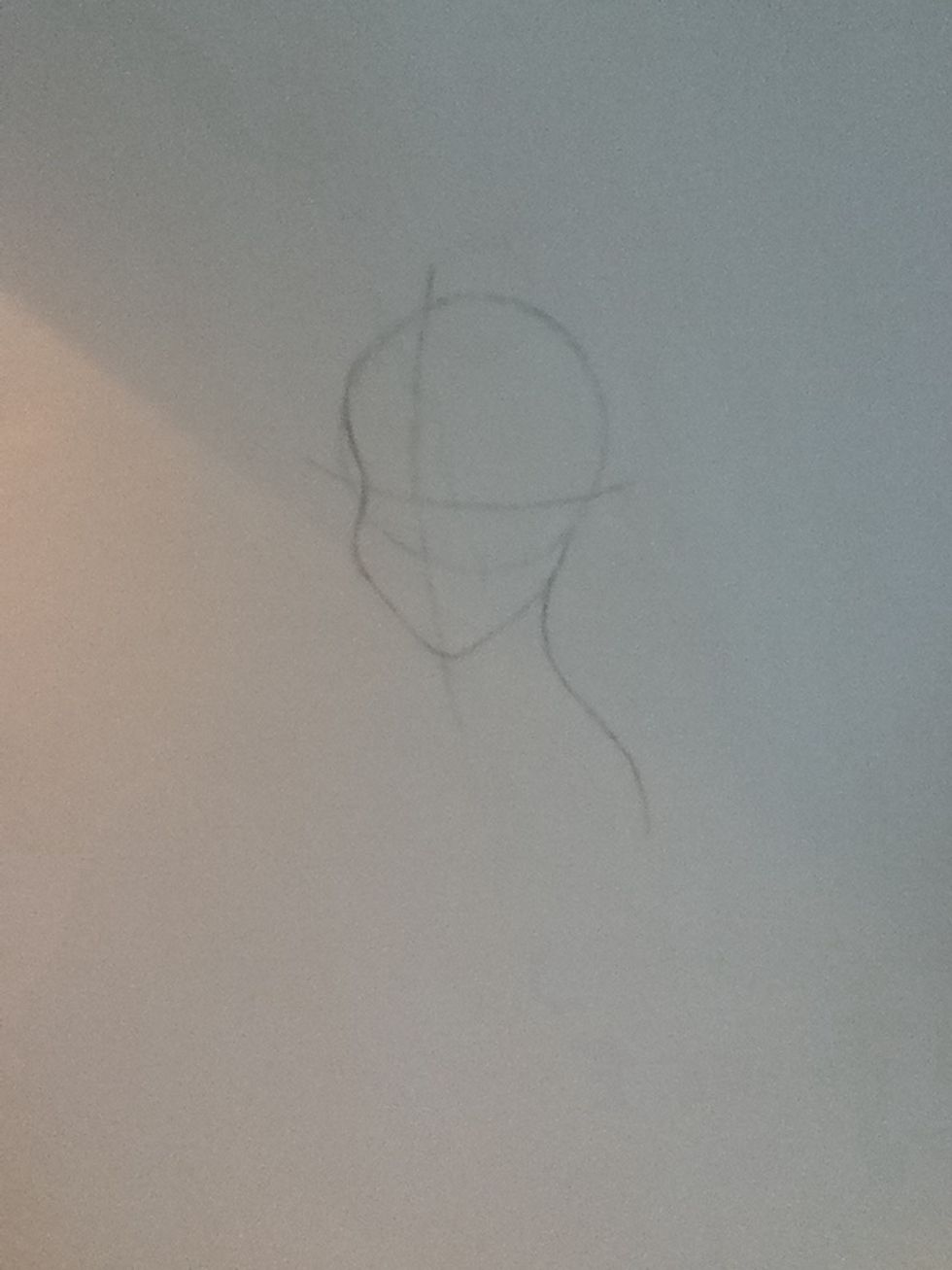 And then draw her sleek back shoulder...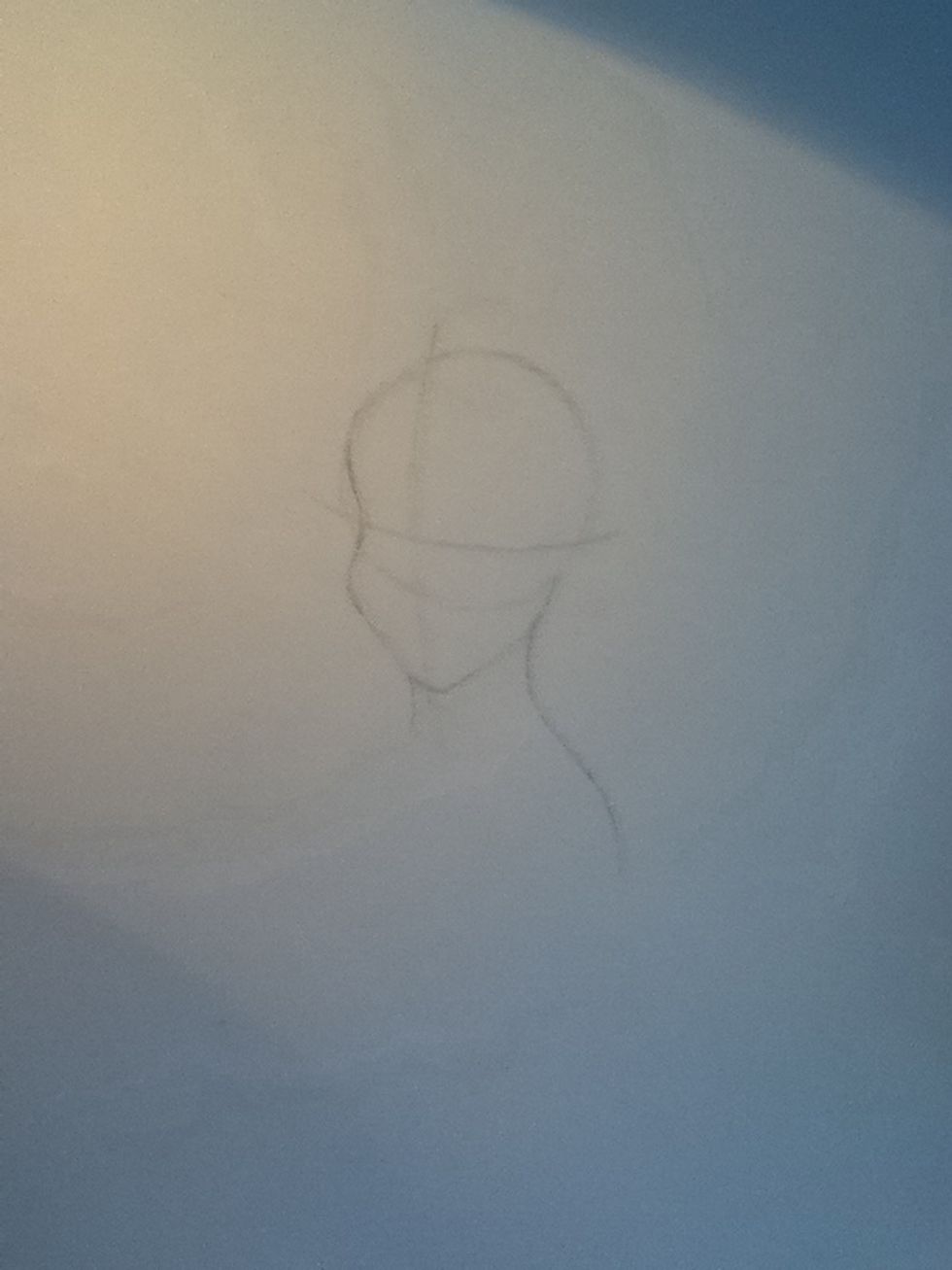 And then the front of her neck...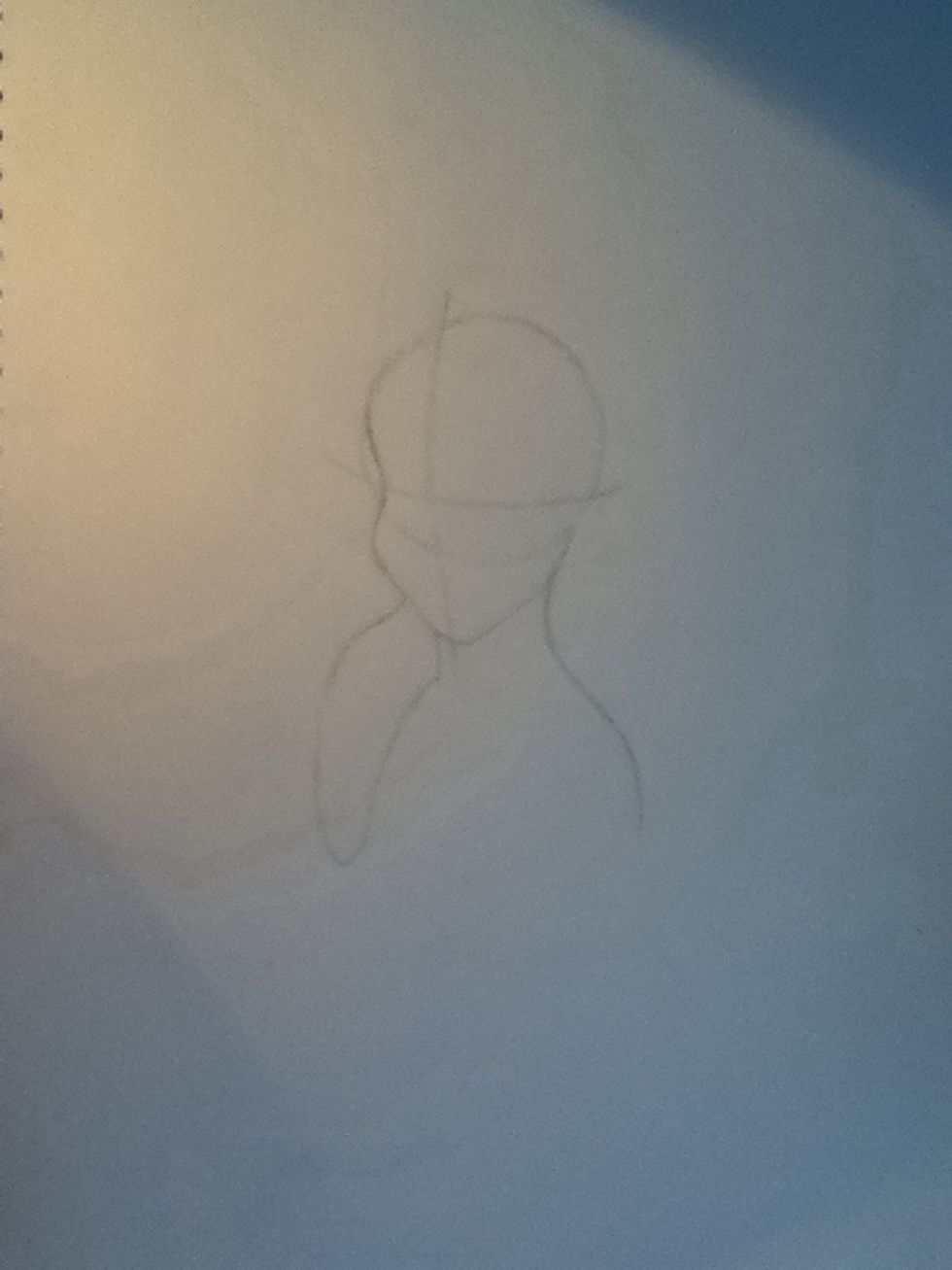 Starting from the middle of the left side of her chin, make her pony tail and connect it to the bottom of her neck line...
And the eyebrow line connecting to the nose line...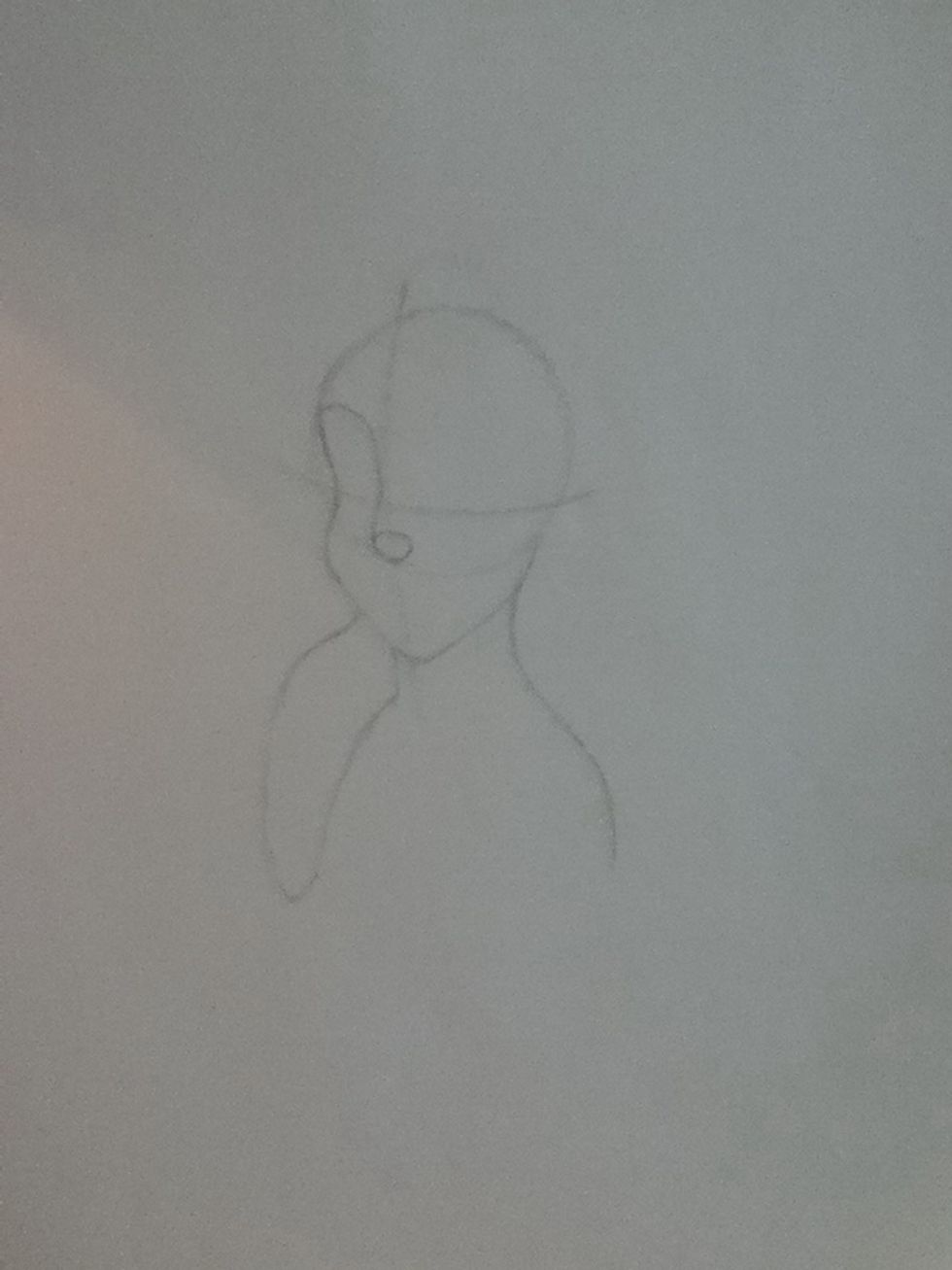 Make an oval nose that sort of looks like a dog's:)...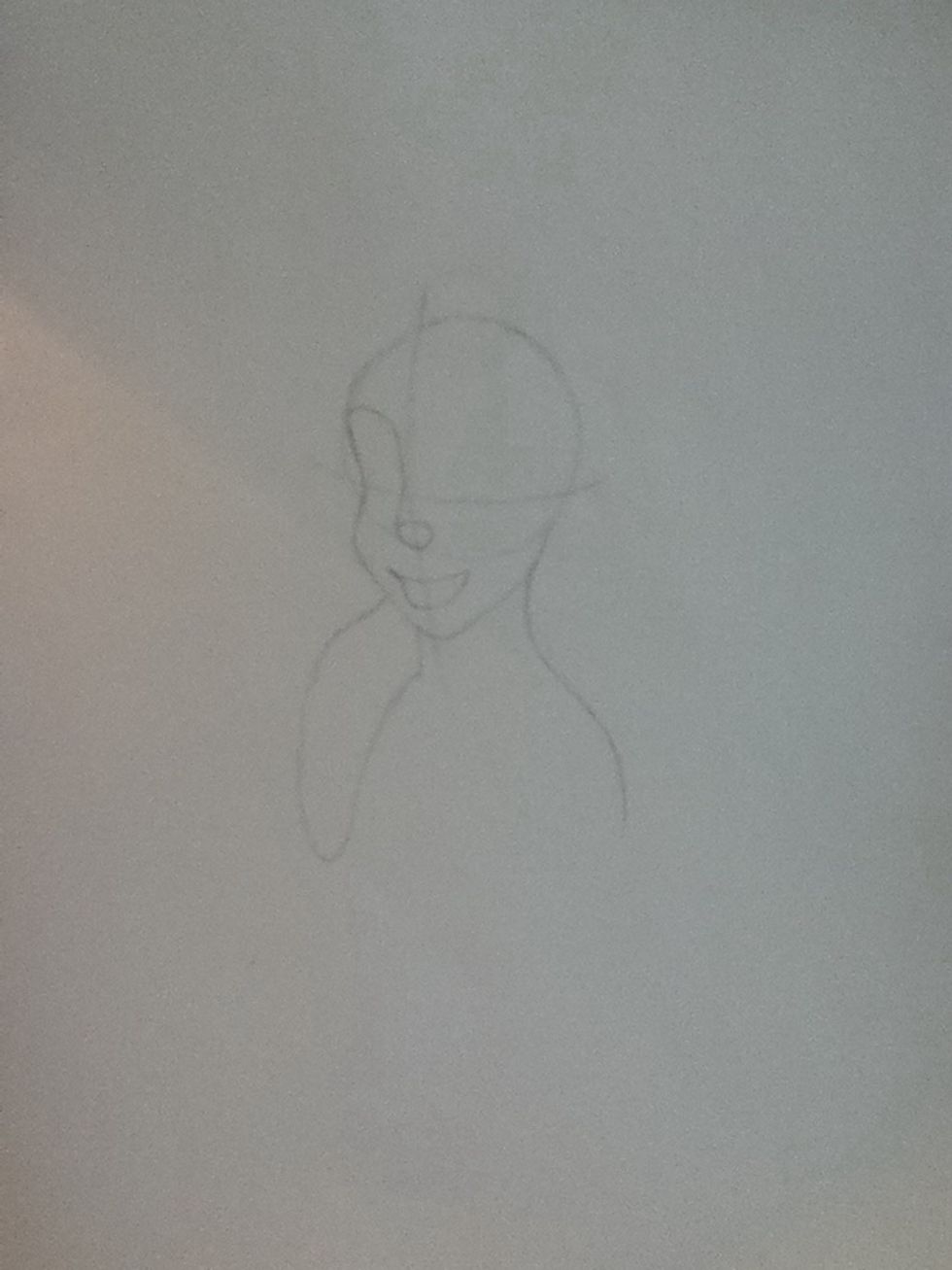 Draw her open smiling mouth...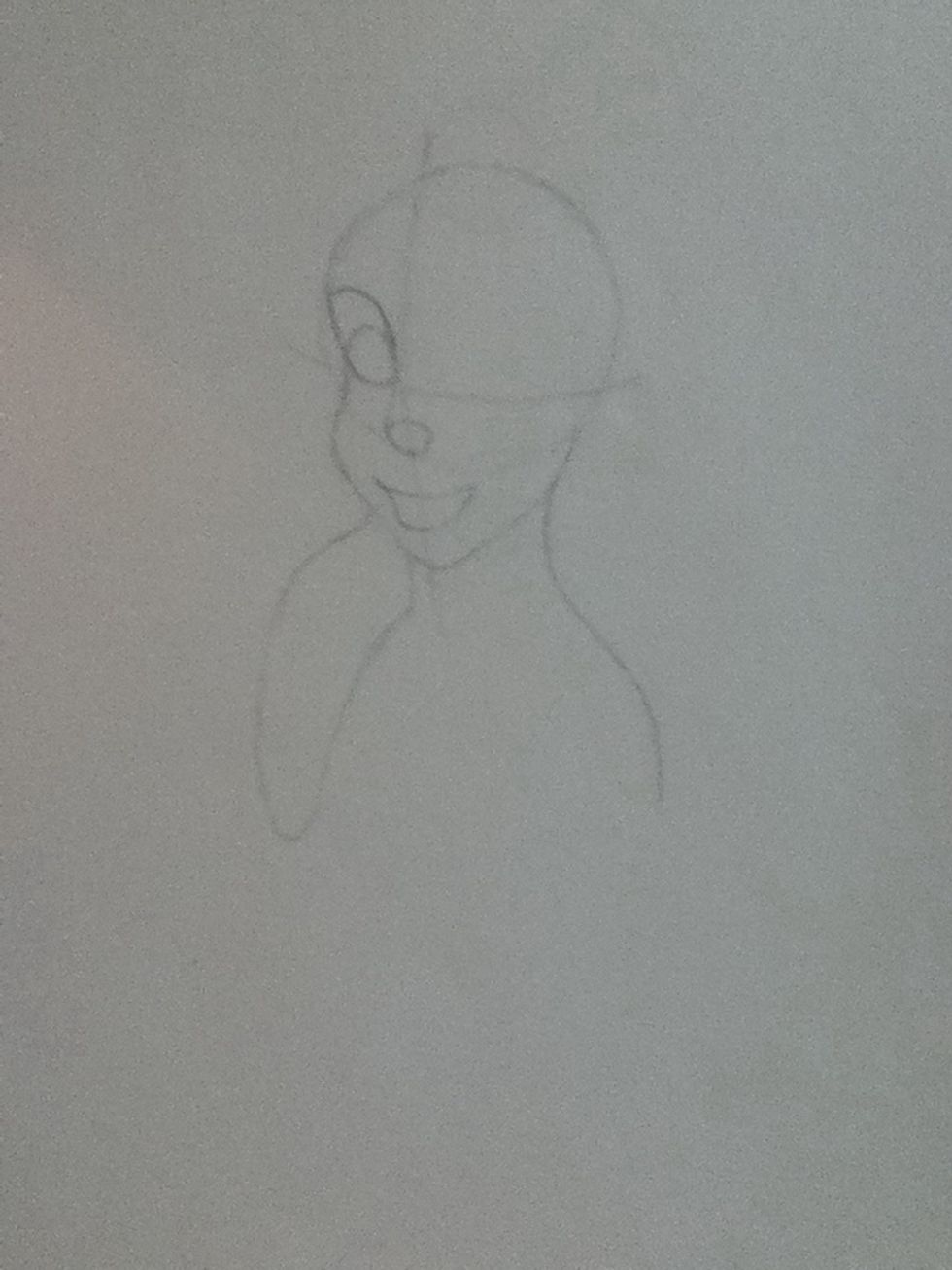 Add a elongated almond shaped eye...
Then start outlining her hair and her right ear...
More hair...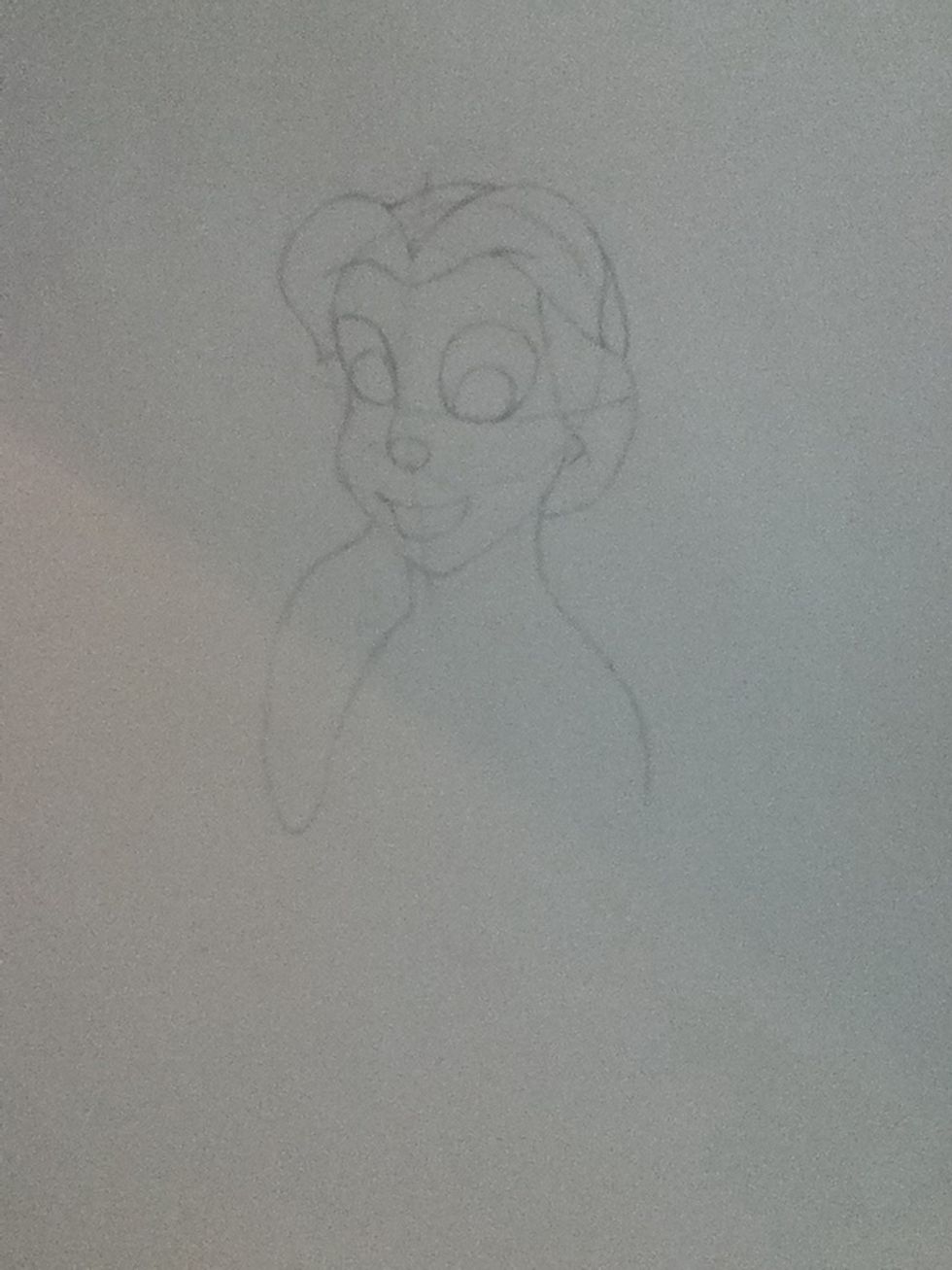 Connect her hair bumps with another soon to be hair line...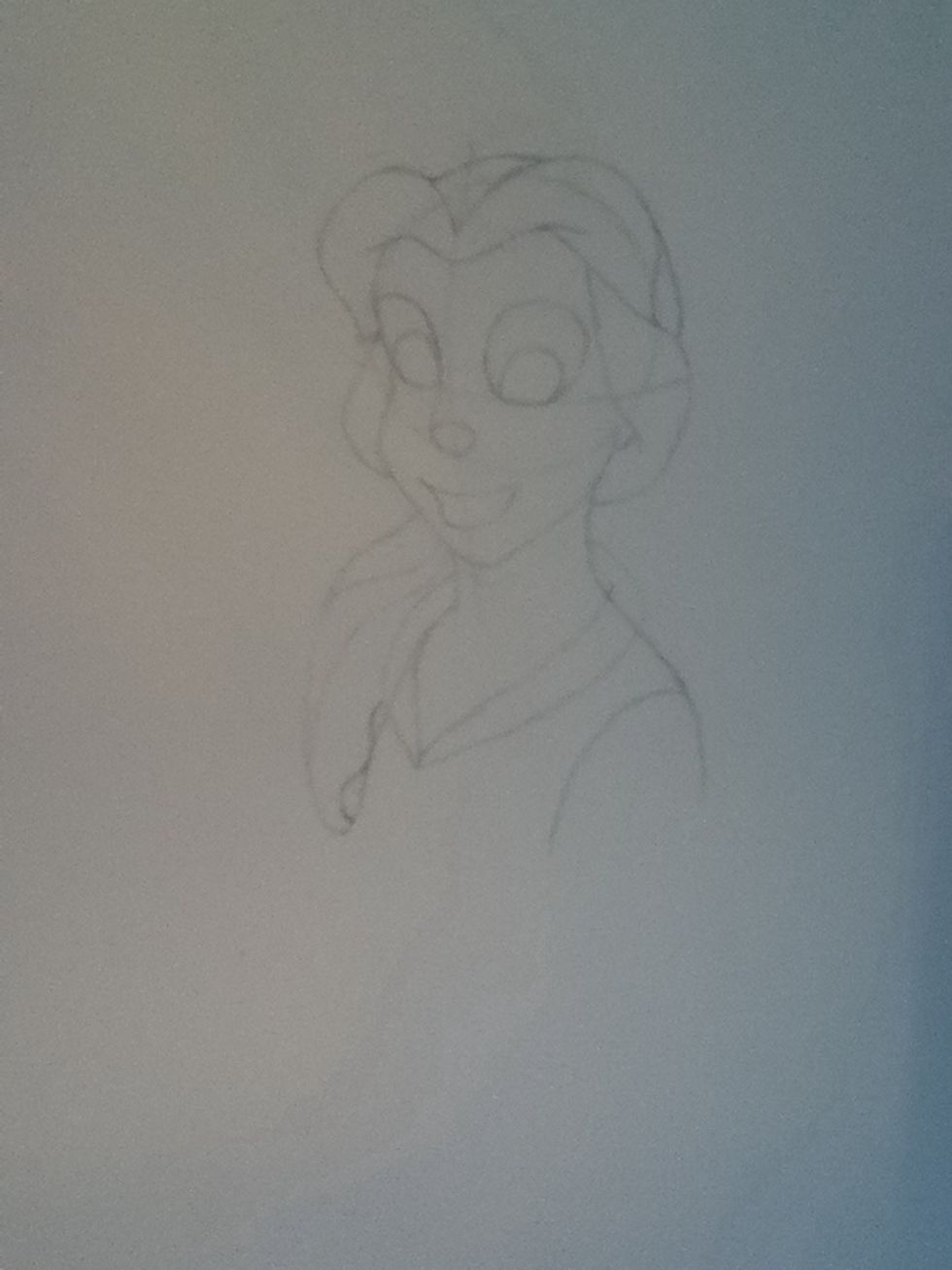 Finish the out line of her hair, add detail to her pony tail, add an apron, and add her collar...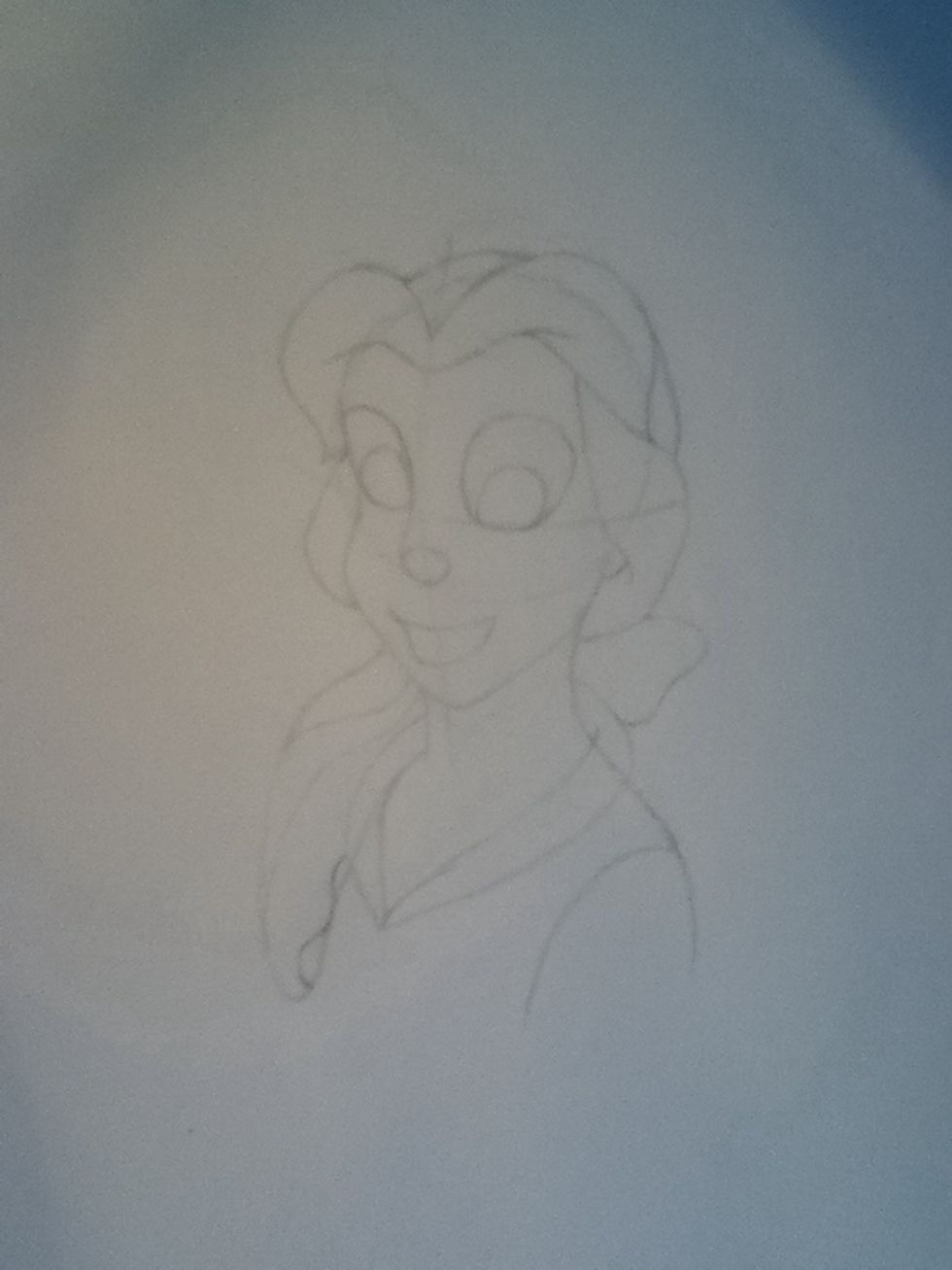 Add her hair bow!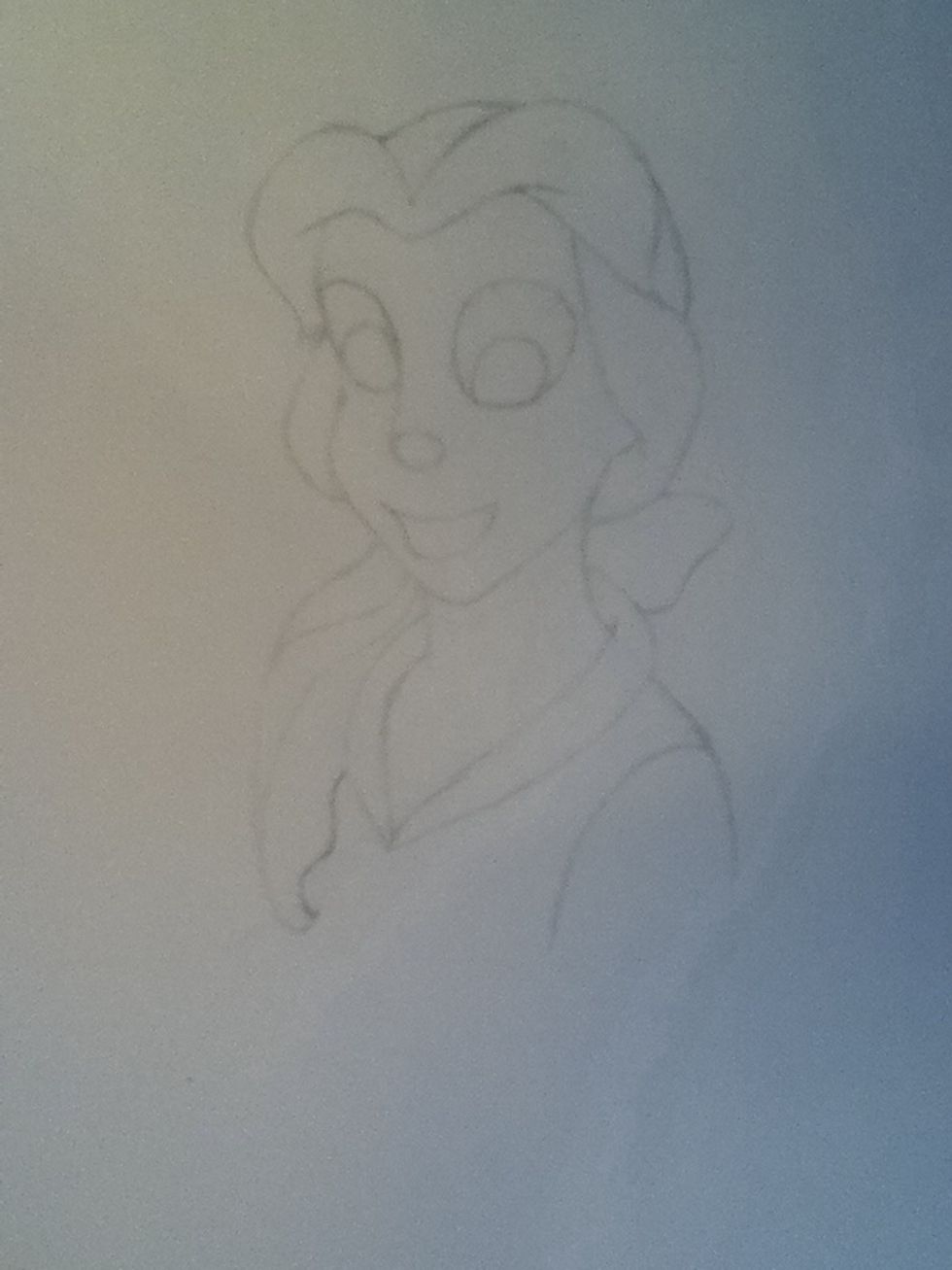 Erase all if the unnecessary guidelines like so;)...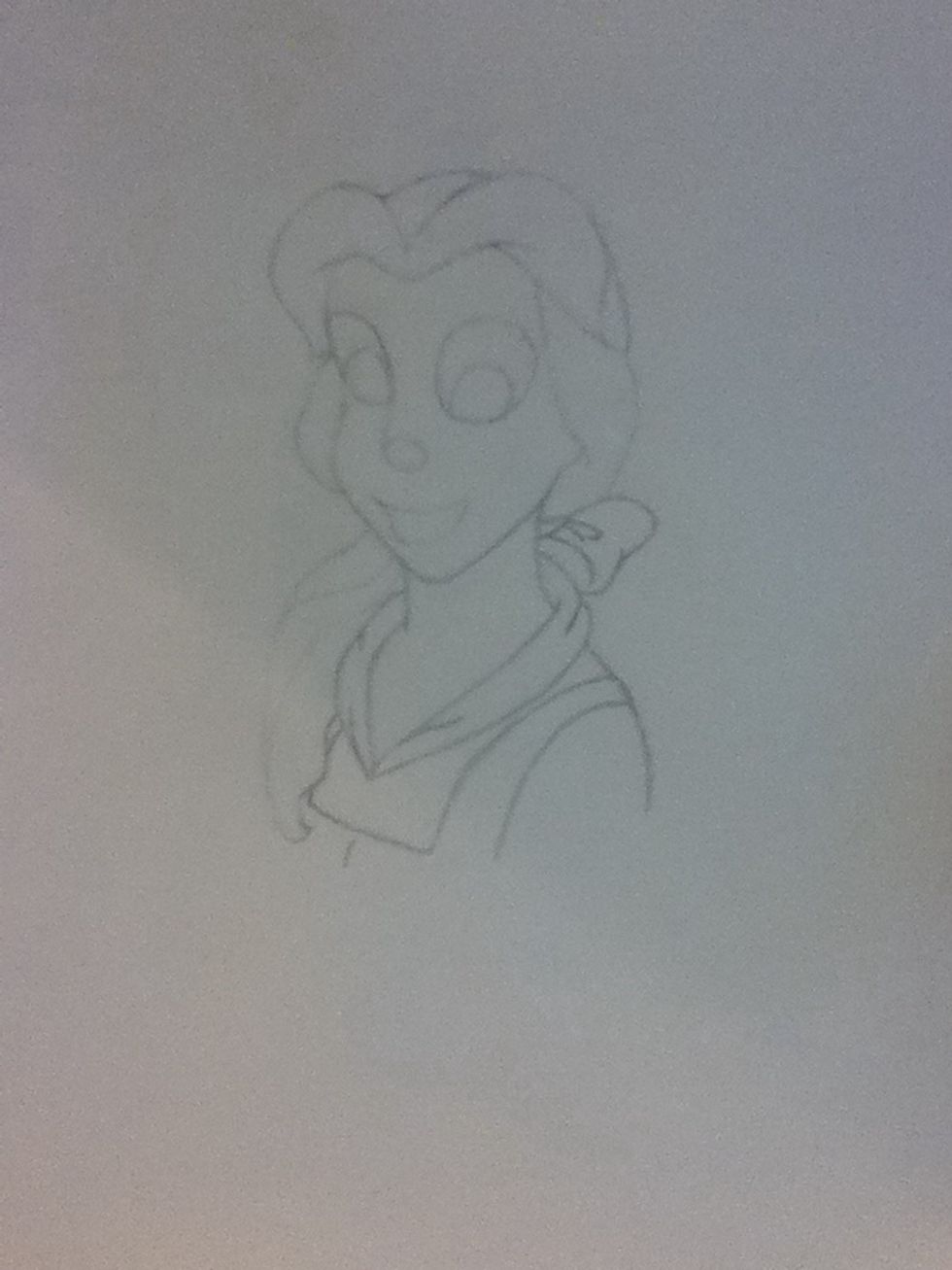 Add the details to her bow and outfit...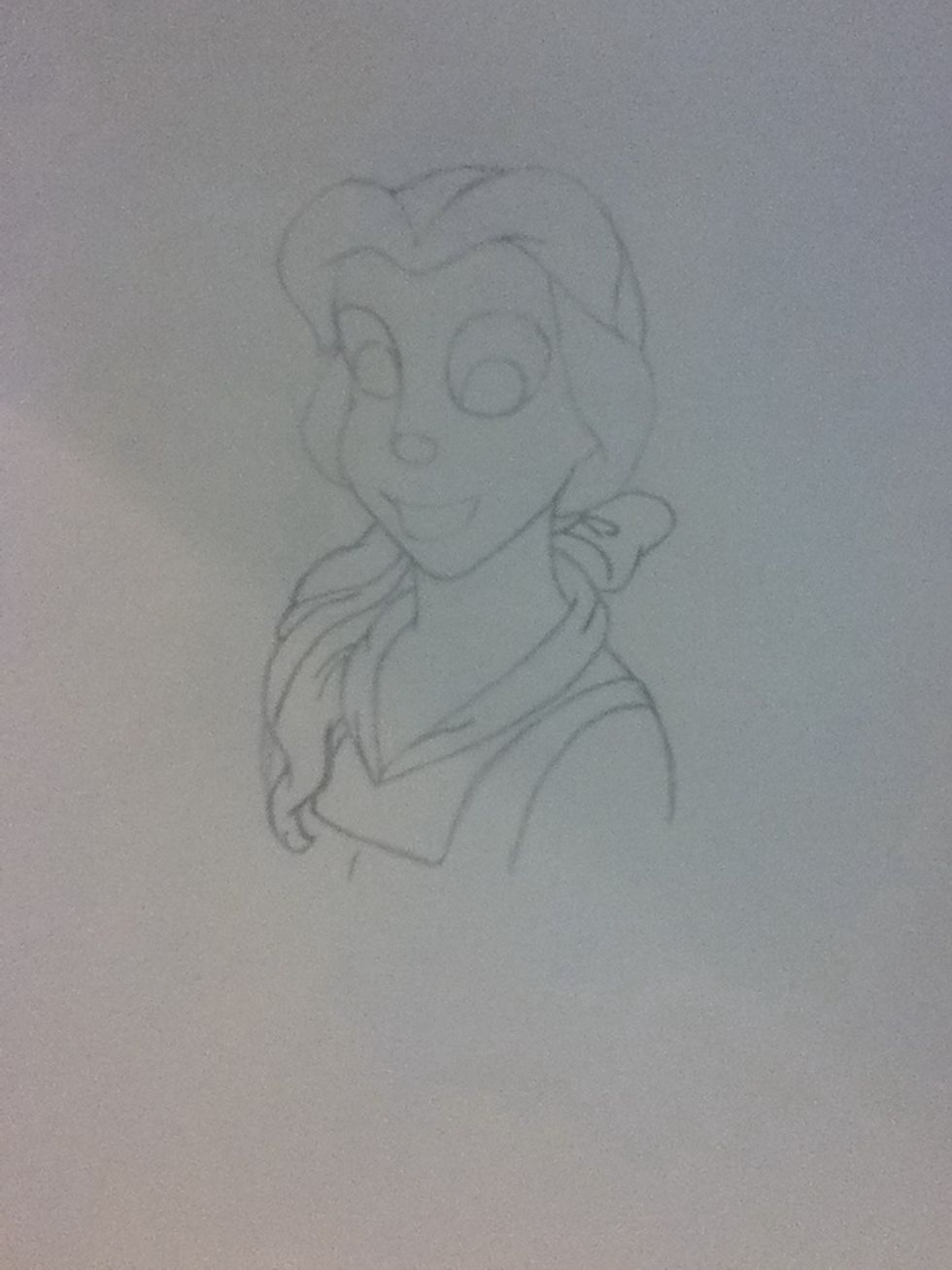 Add detail to her ponytail...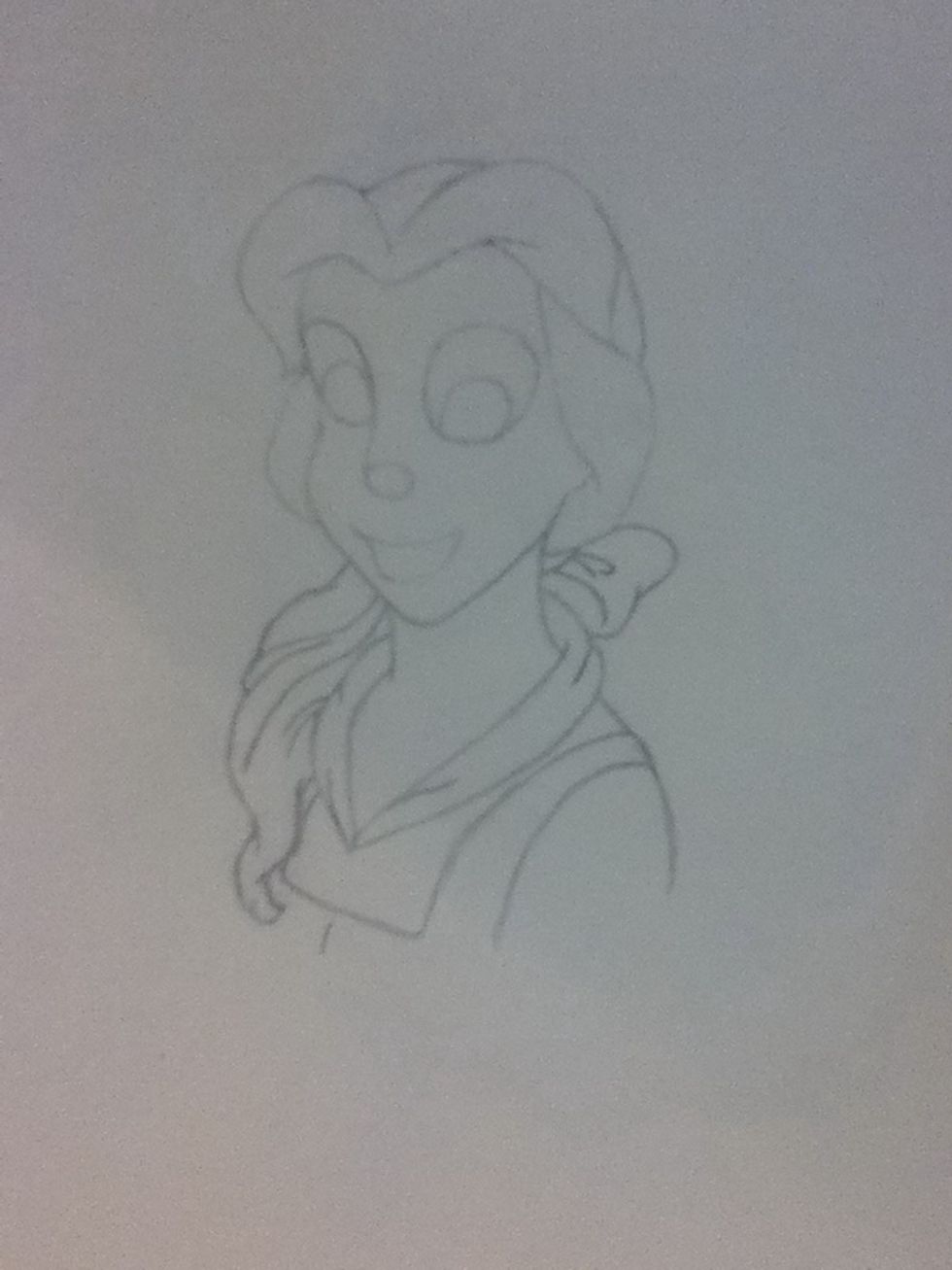 Erase the excess ponytail lines...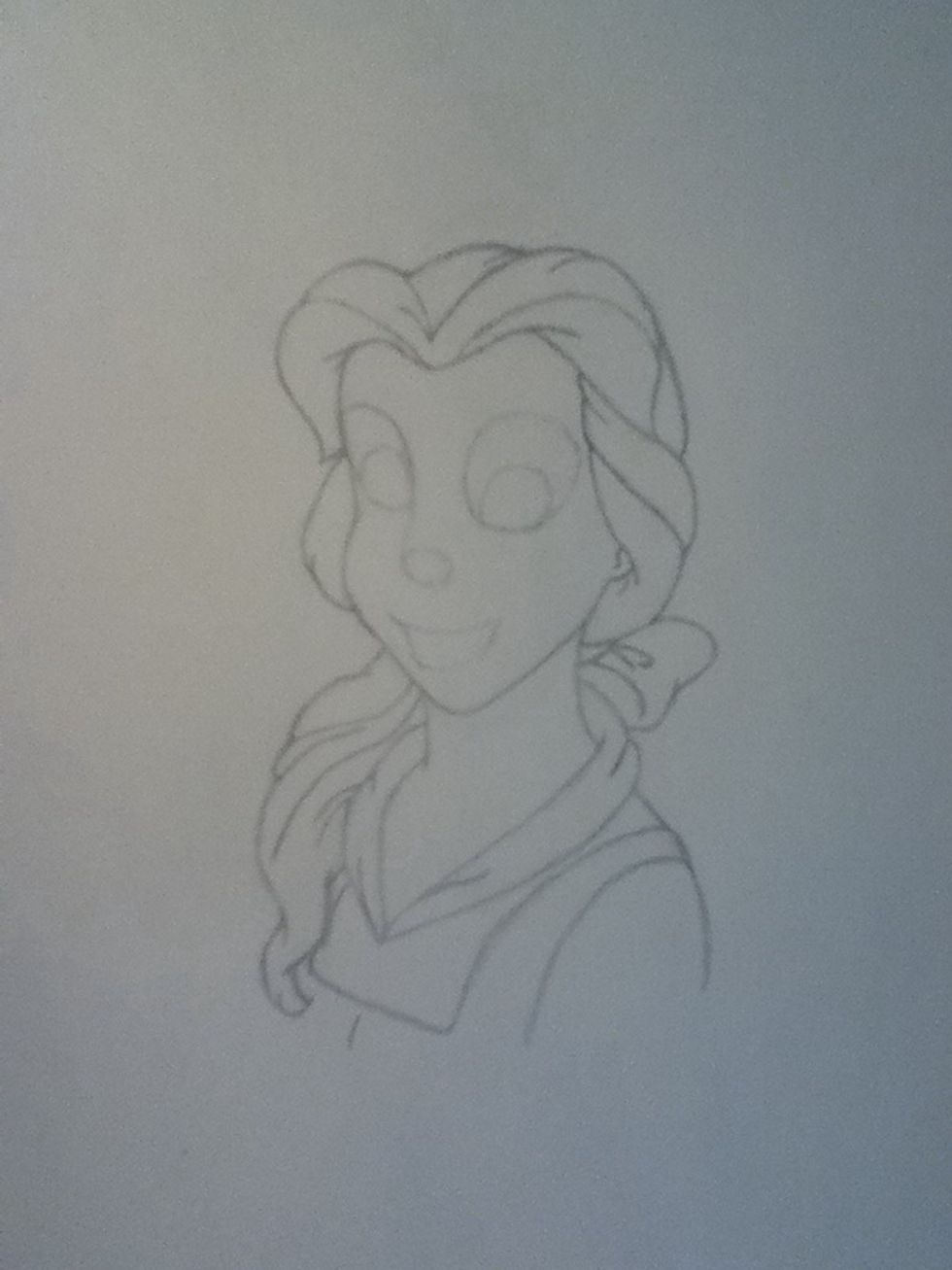 Add some details to her upper hair:)...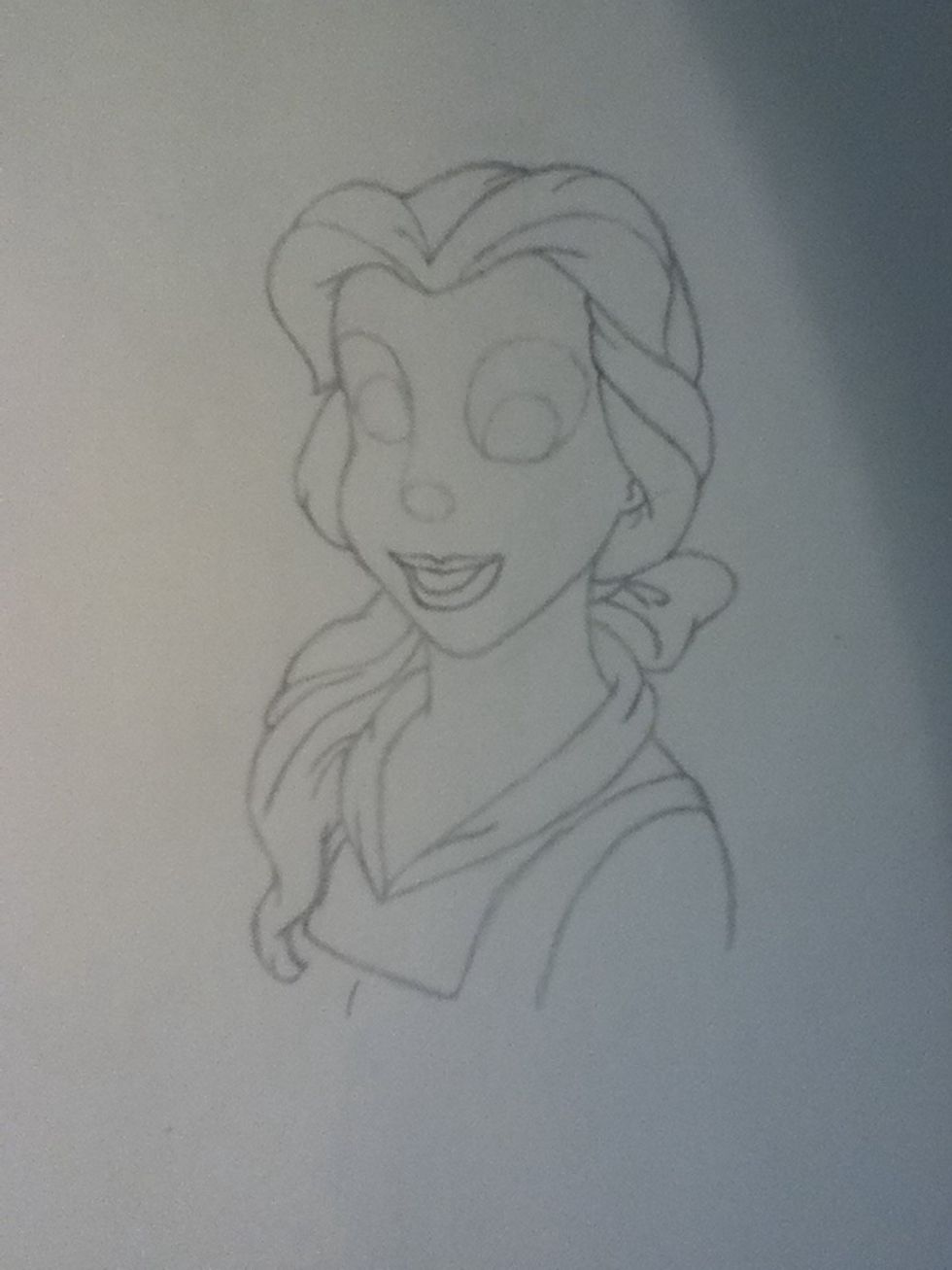 Give her a thin upper lip and a thick lower lip...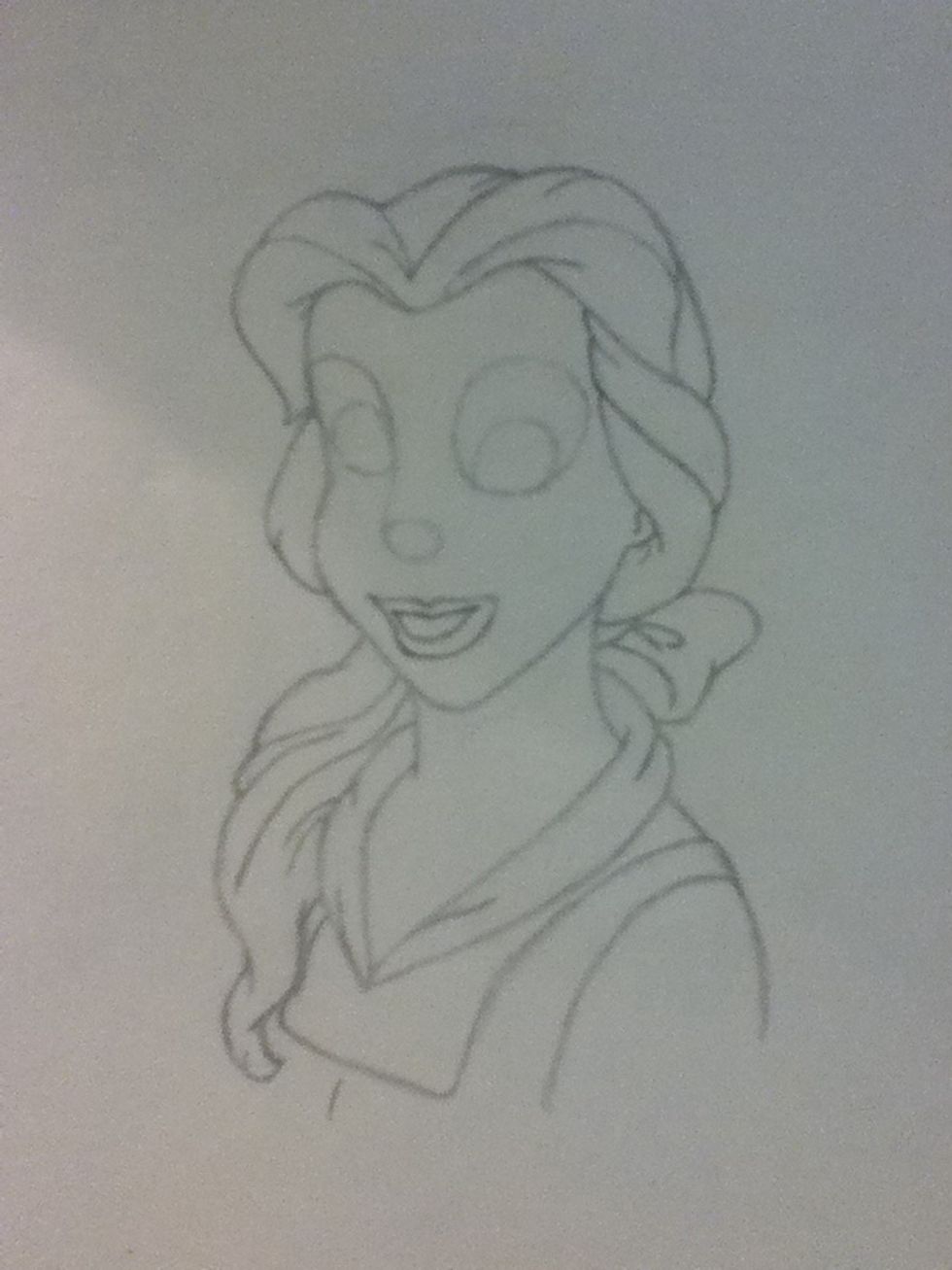 Erase the lines in he corners of her mouth...
By drawing a line inside of her eye, you will make an eyelid! Then add eye lashes!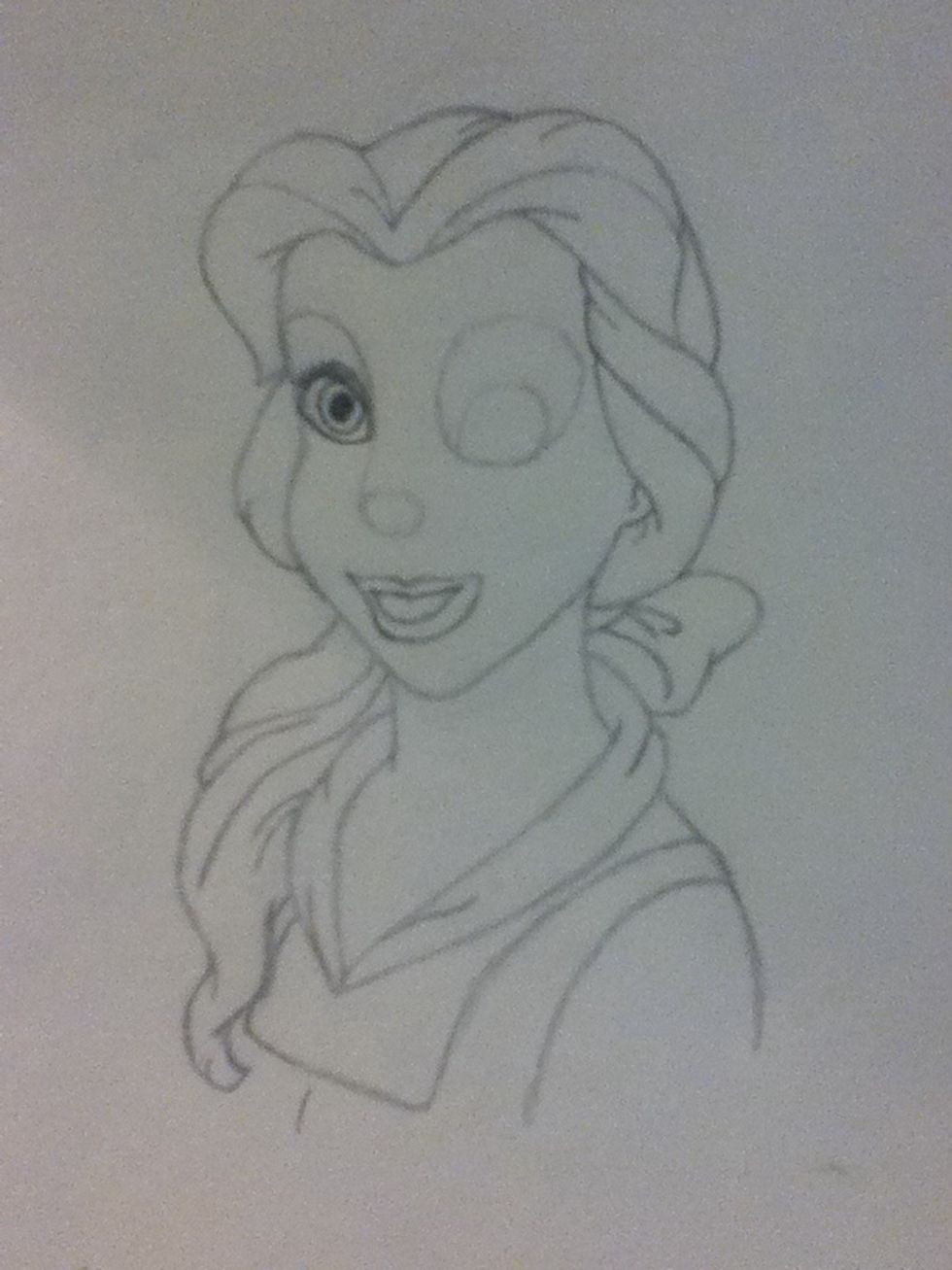 Add her eye...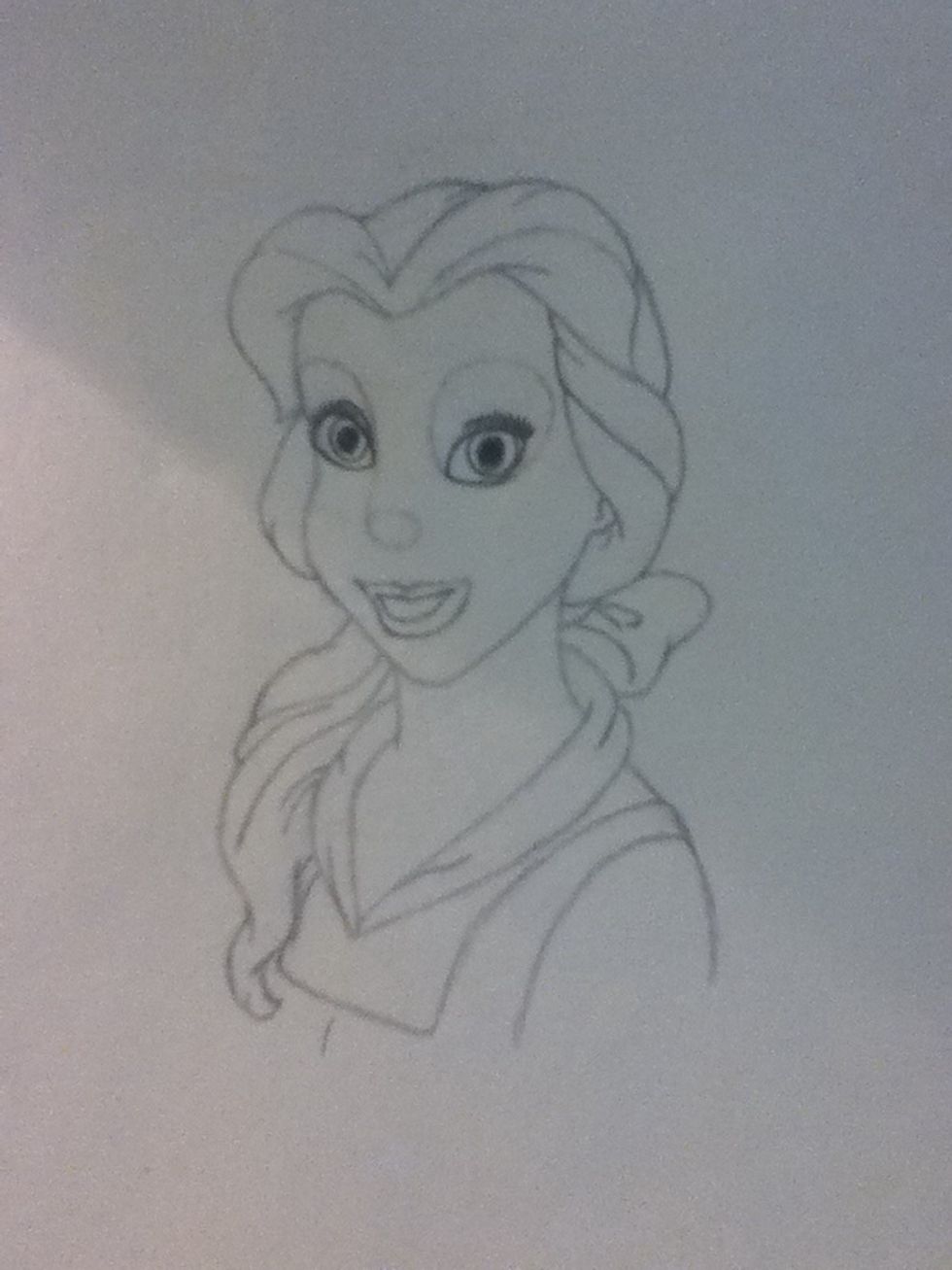 Do the same to the other eye:)...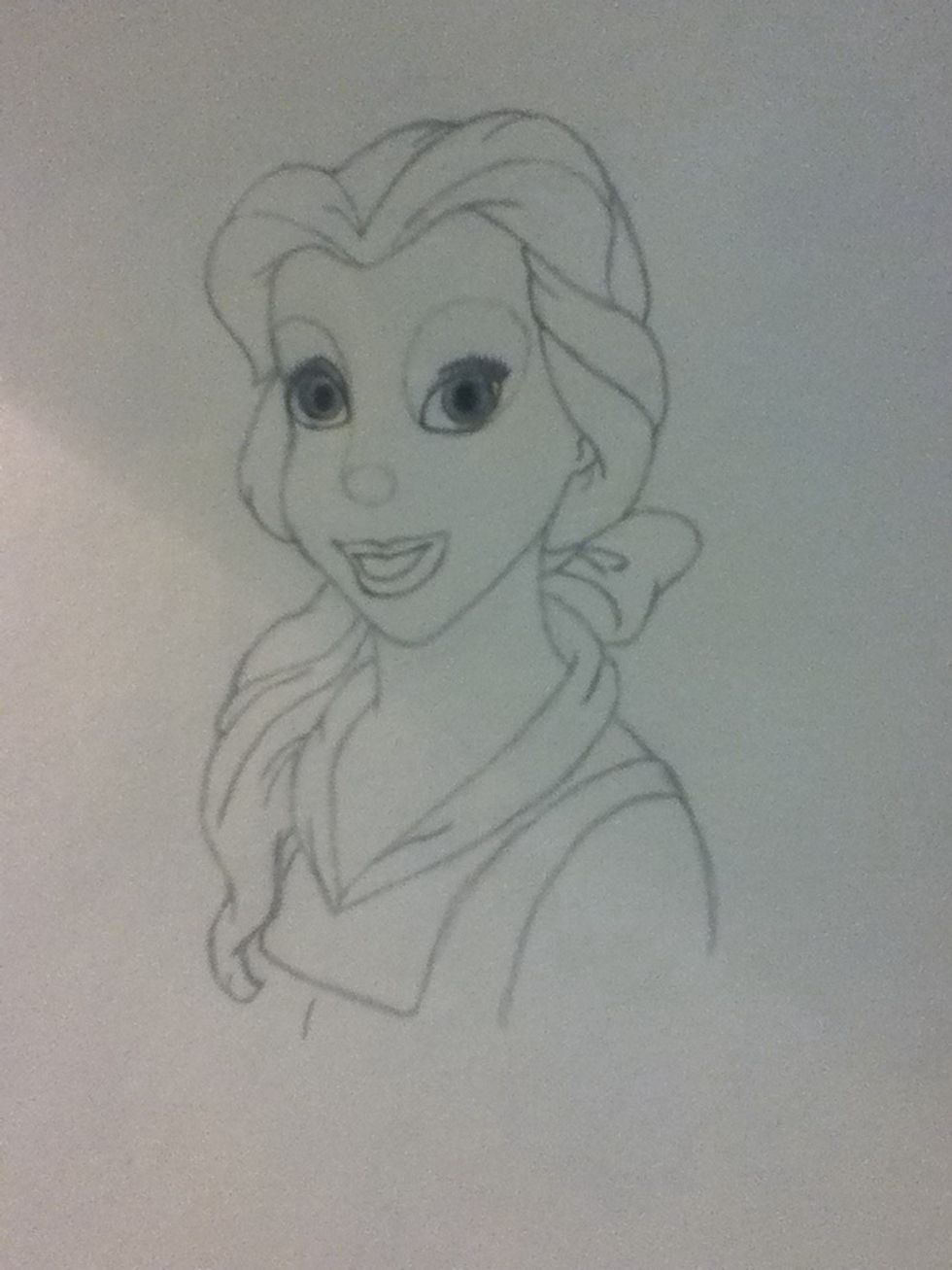 She has brown eyes so I shaded them...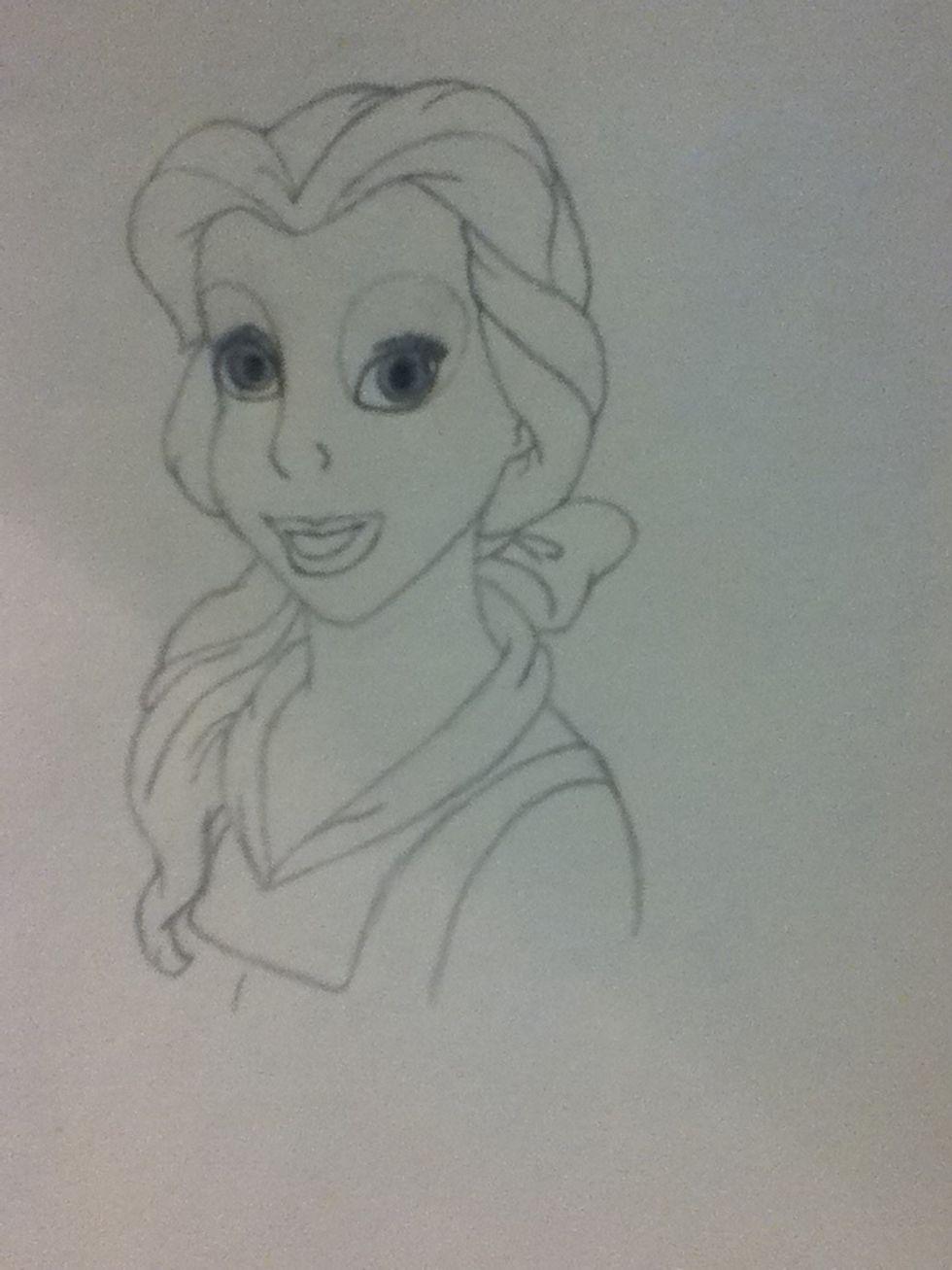 Erase the top and bottom of the 'dog' nose to get something like this...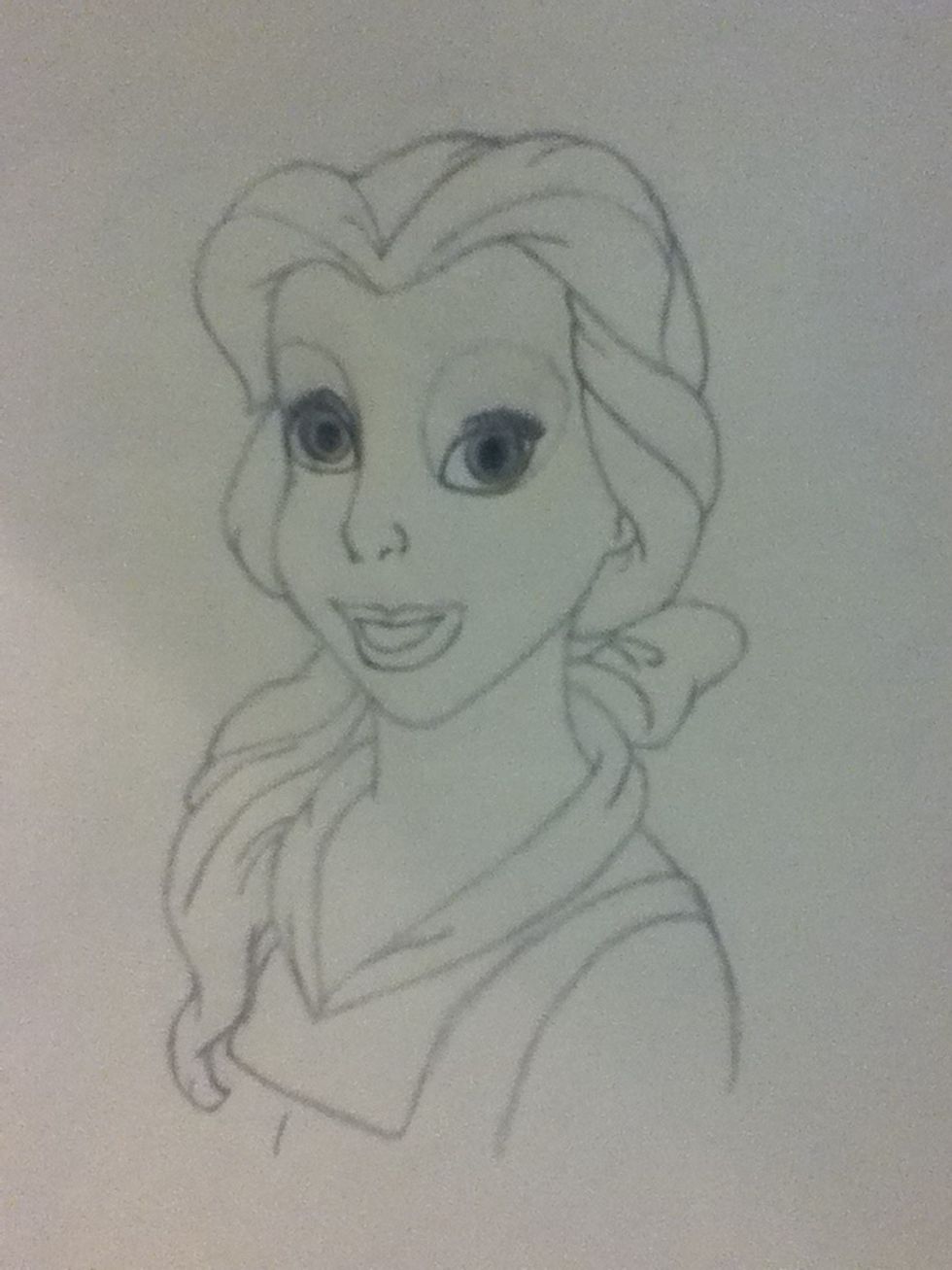 Add nostrils...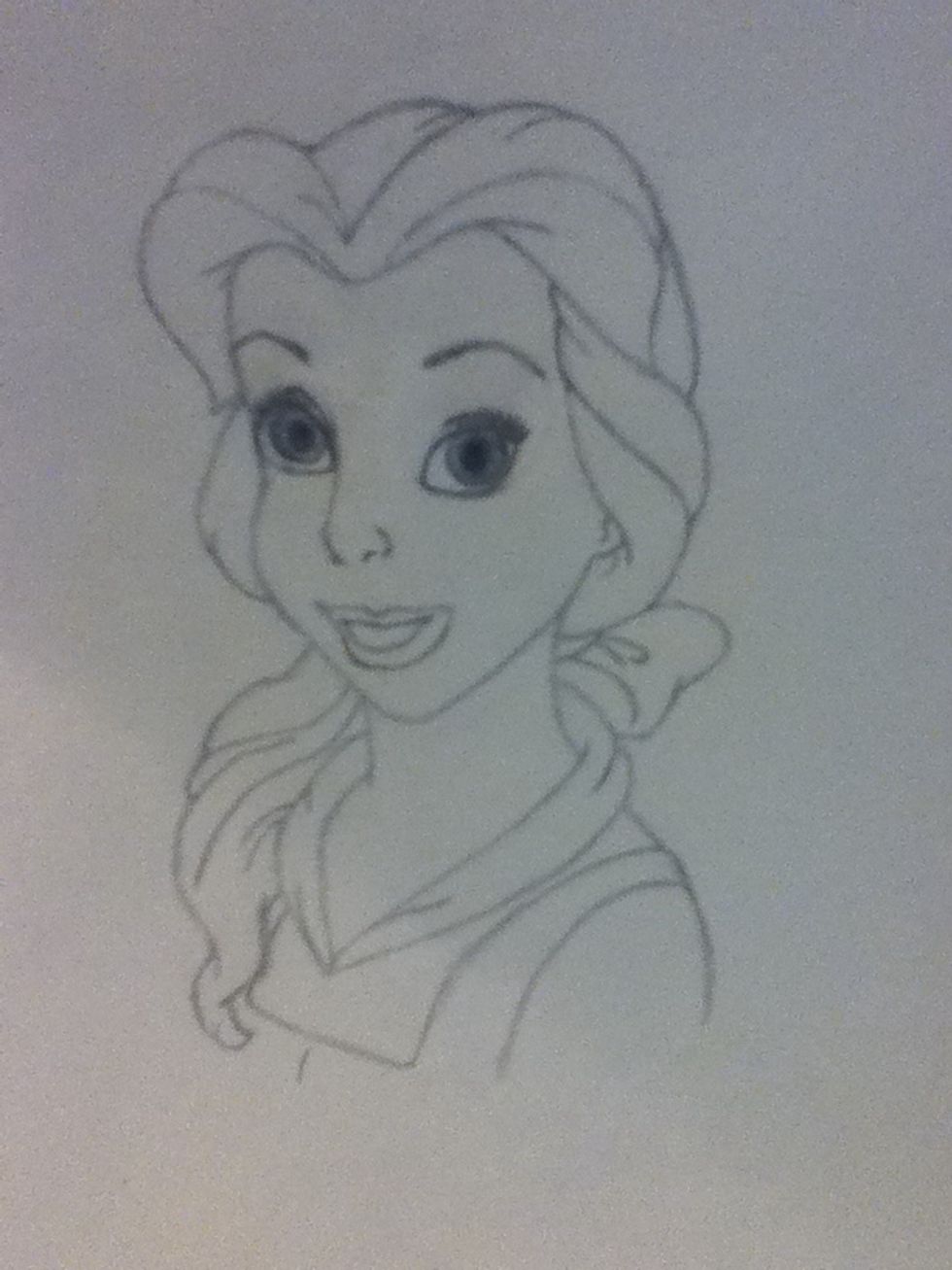 Erase some of the circles and define her THIN eyebrows!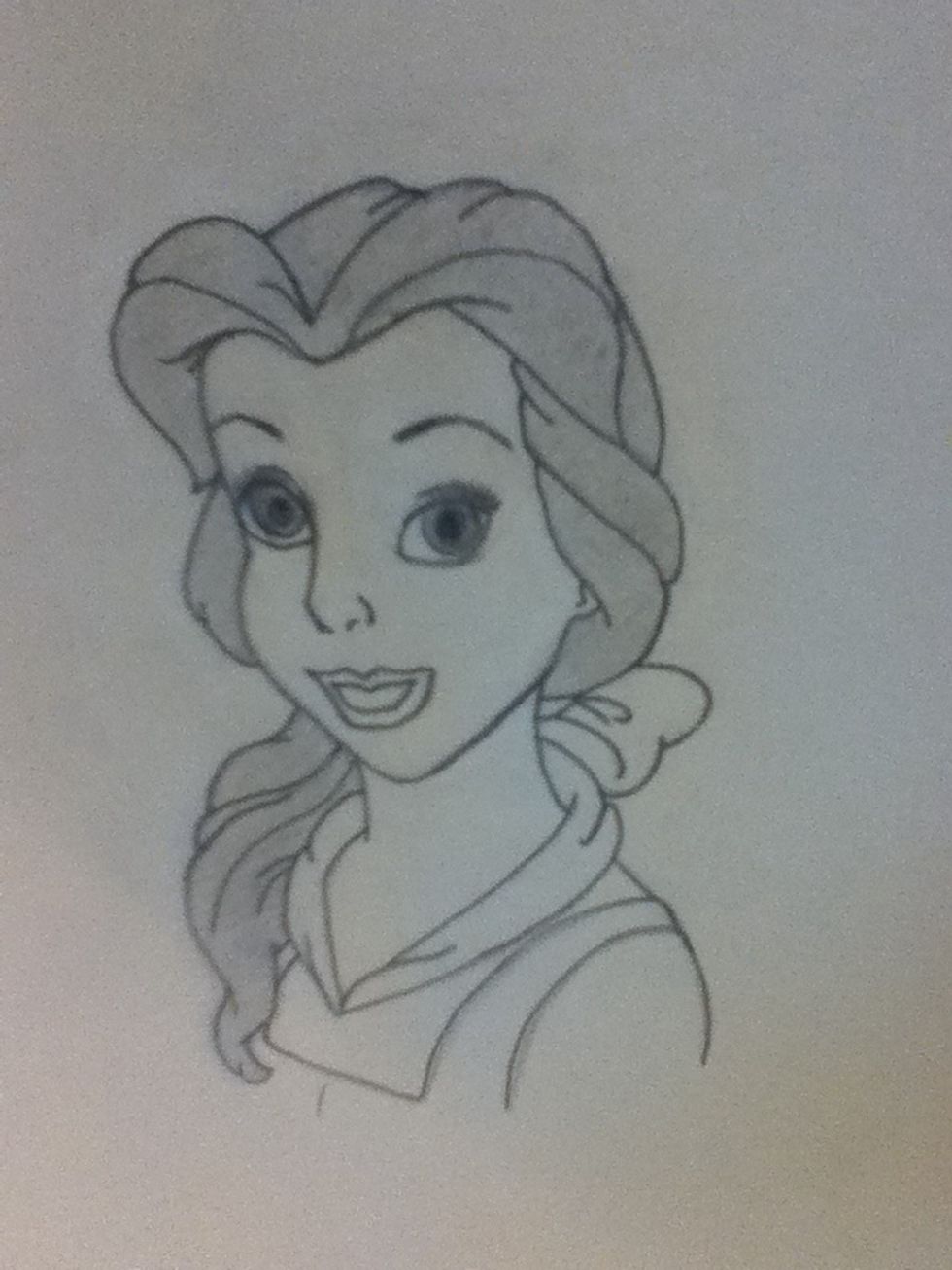 Then because she has brown hair, I shaded in her hair!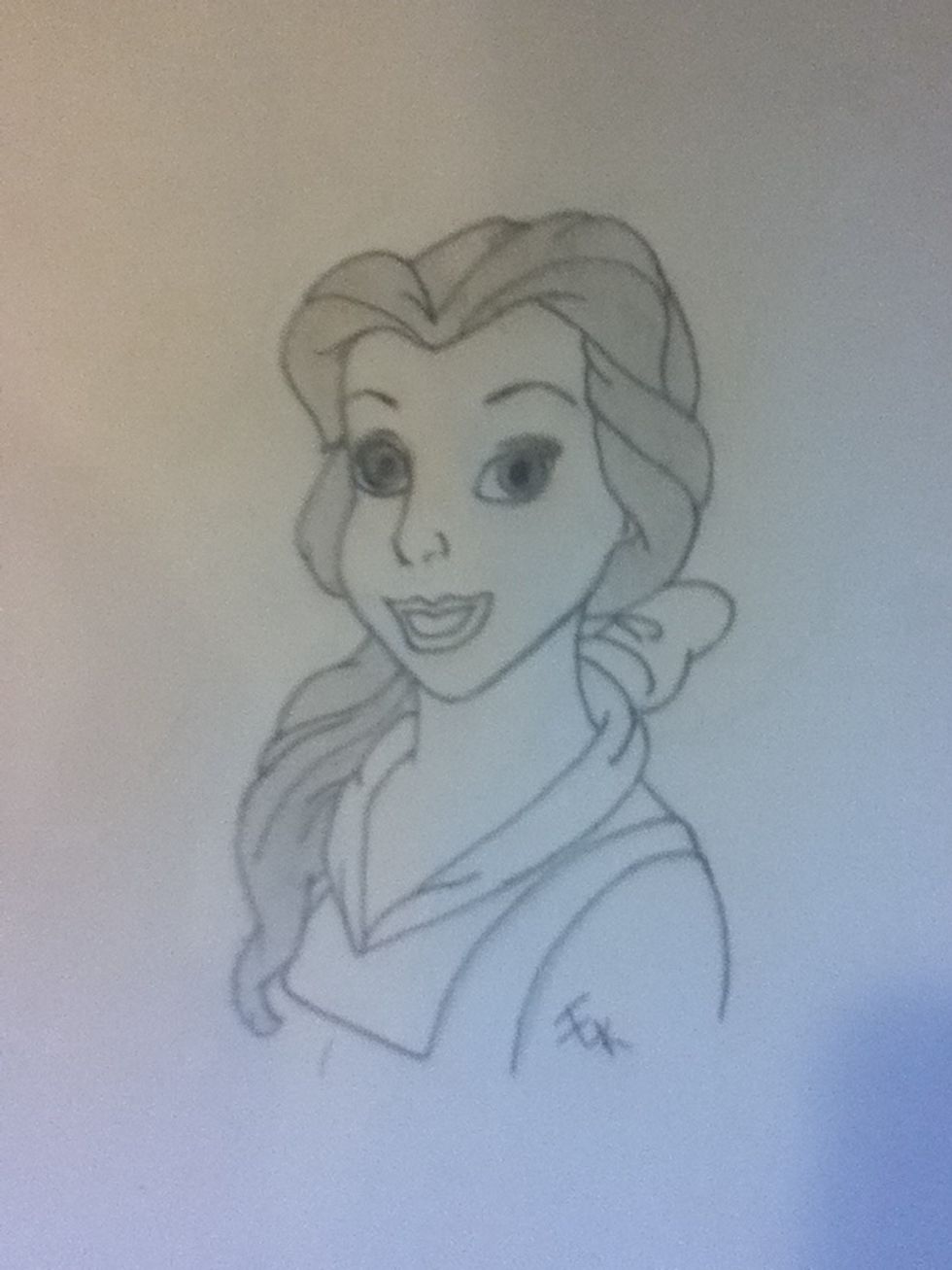 Add your signature and your done!!!!!!
Thanks for watching and please leave any ?s that you have along with ideas for my next drawing! Please follow me for more guides! -<3- Rose
The creator of this guide has not included tools