Hey guys this is how to draw the dark knight!
First start of with his pointy ears. There are many different ways to draw his ears but I chose the long pointy ones.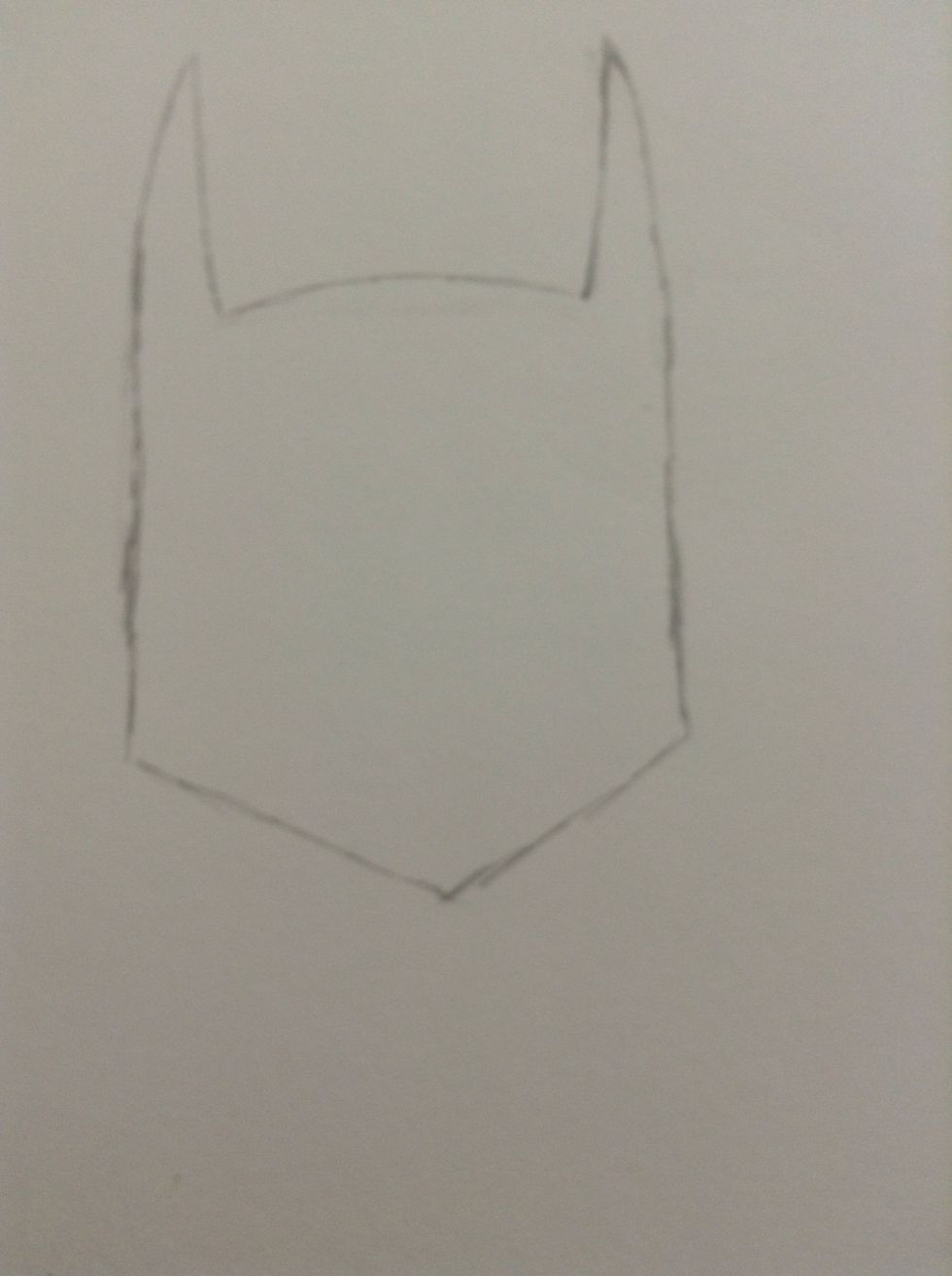 Draw the bottom part of the mask
Draw the eyes. If you want them to be even you can draw a line between them and erase it later.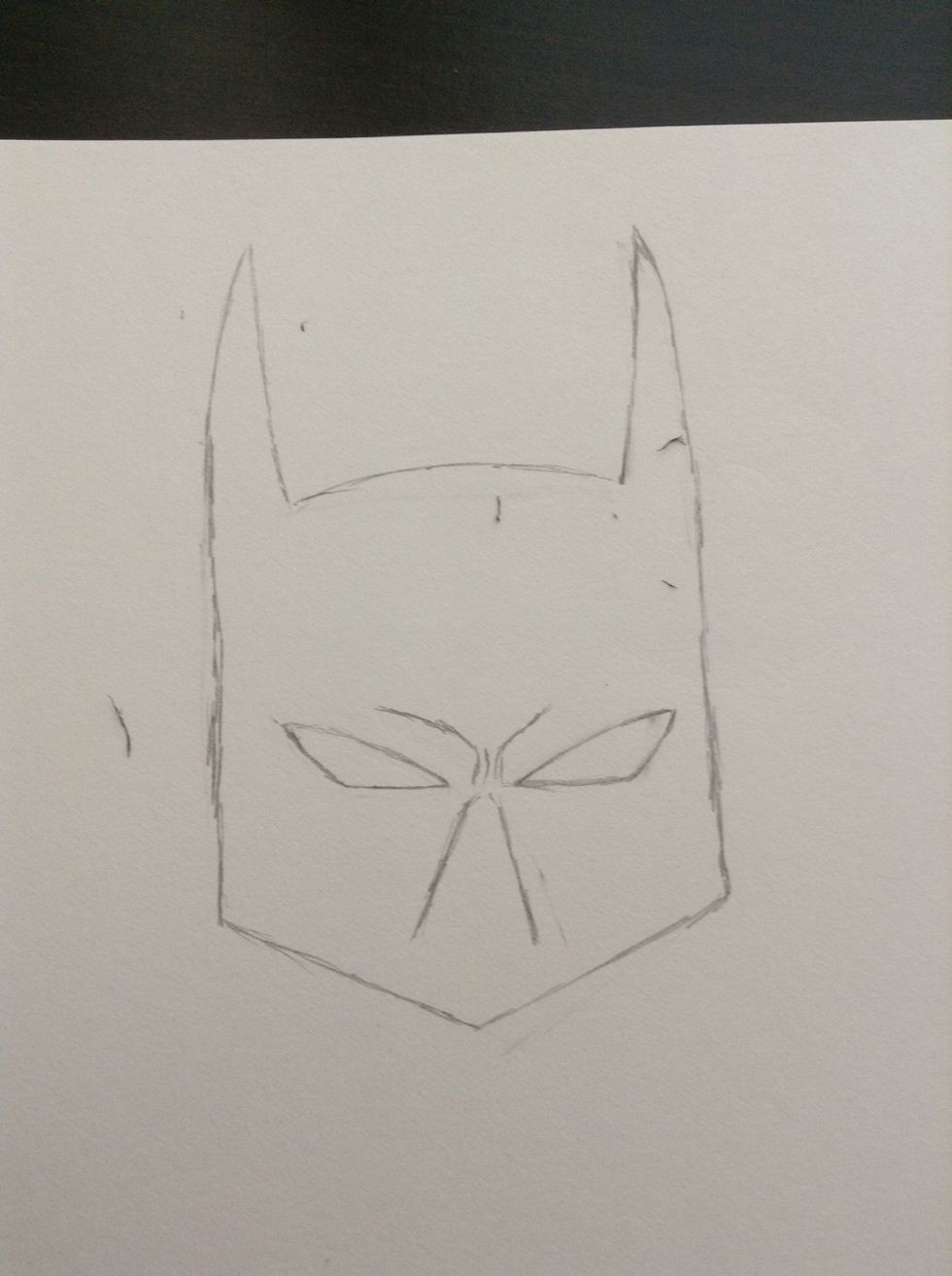 Draw his frowny face.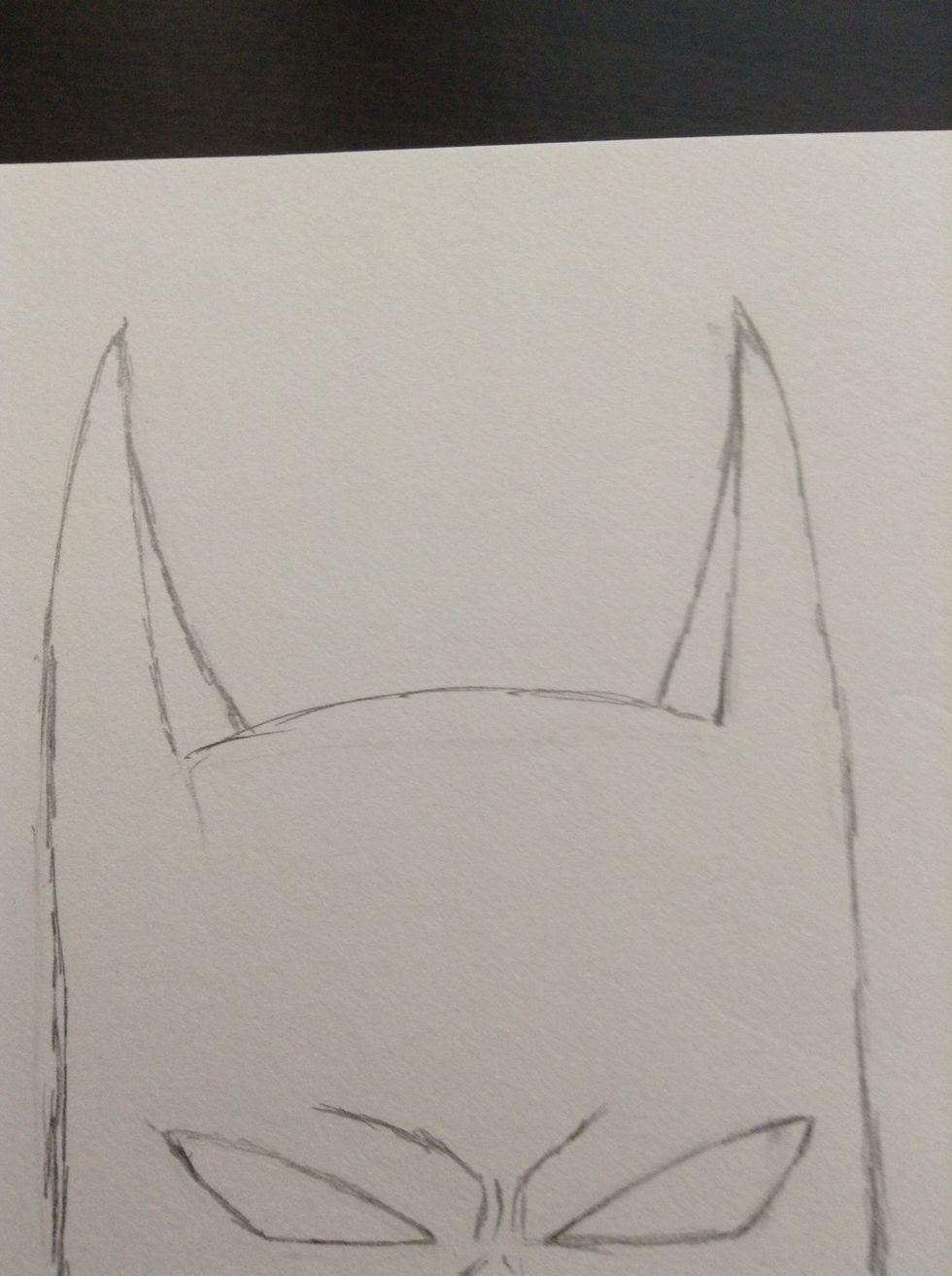 Draw the insides of his bat ears.
Draw the indentions in the sides of his head.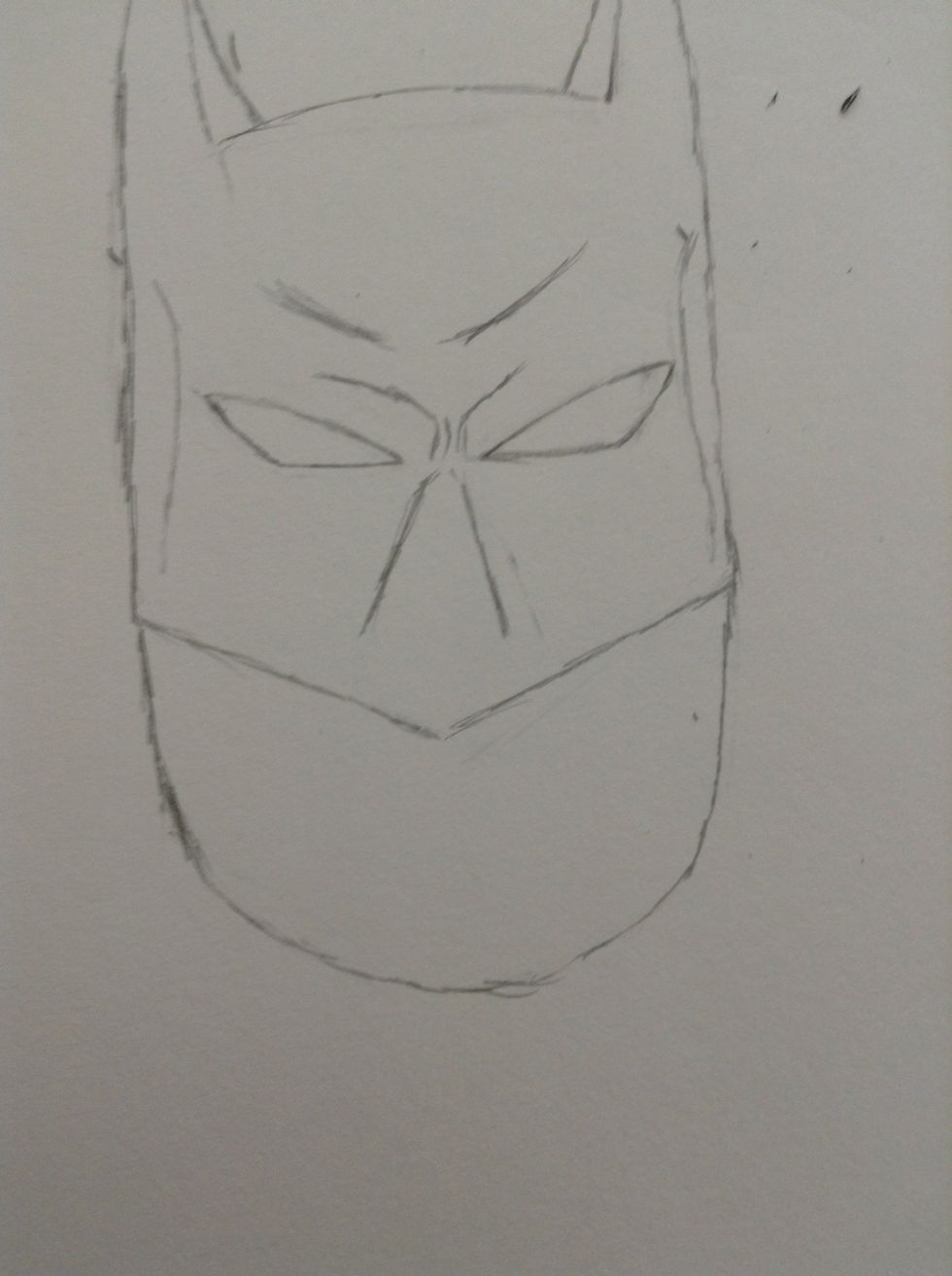 Draw the rest of his face.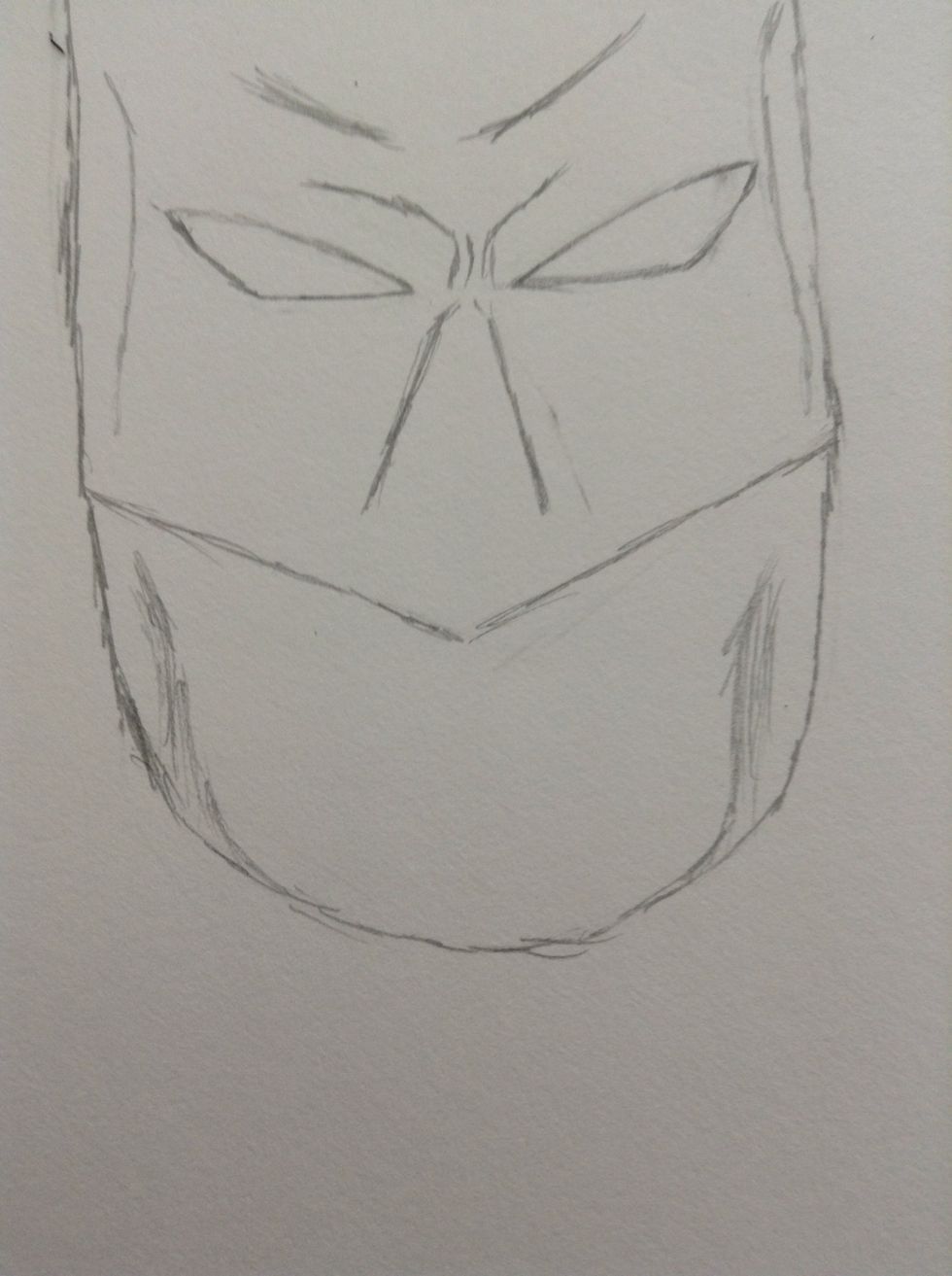 Shade the part where his cheeks are to make them look hollowed a bit.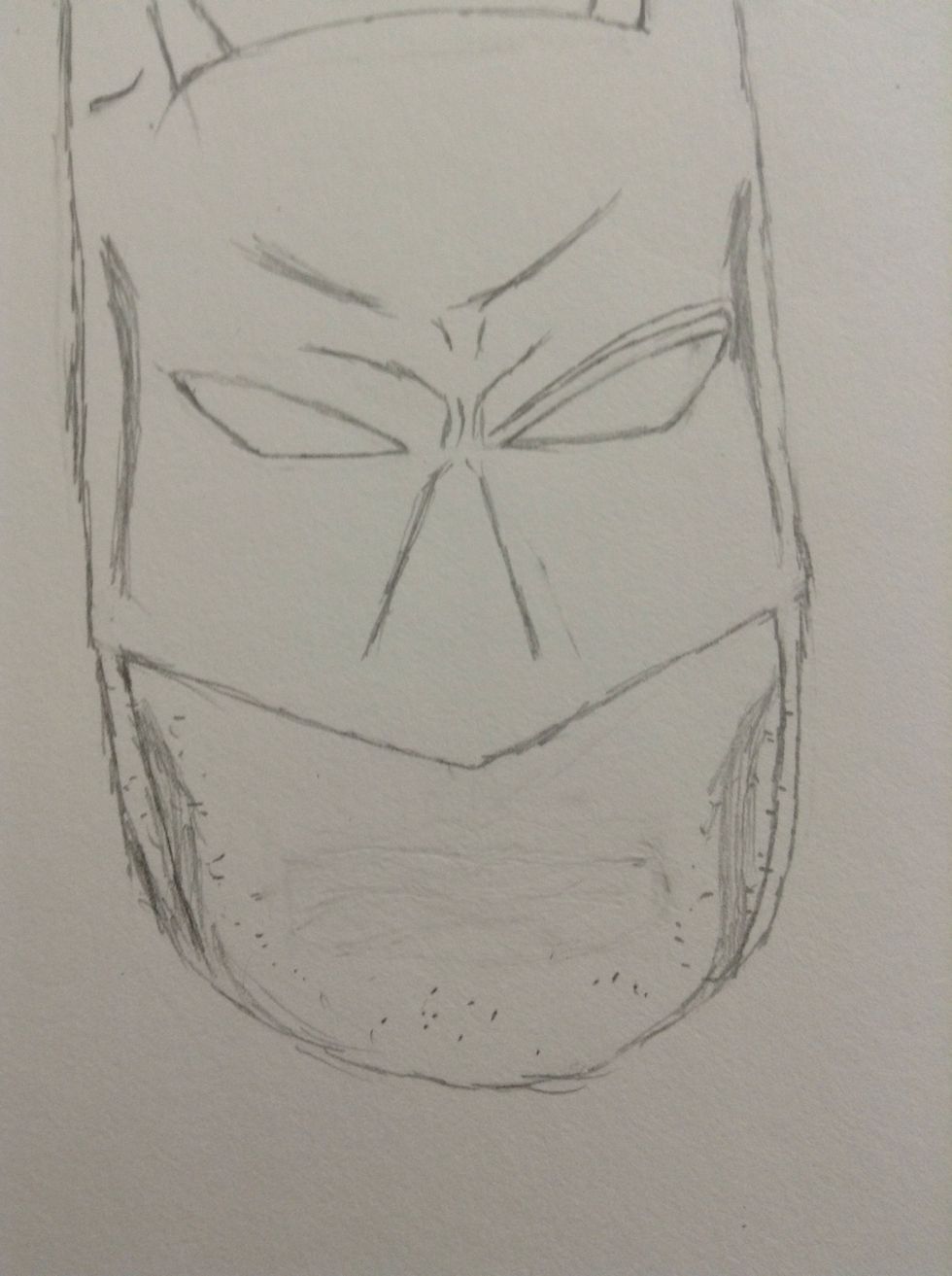 Add some facial hair if you want.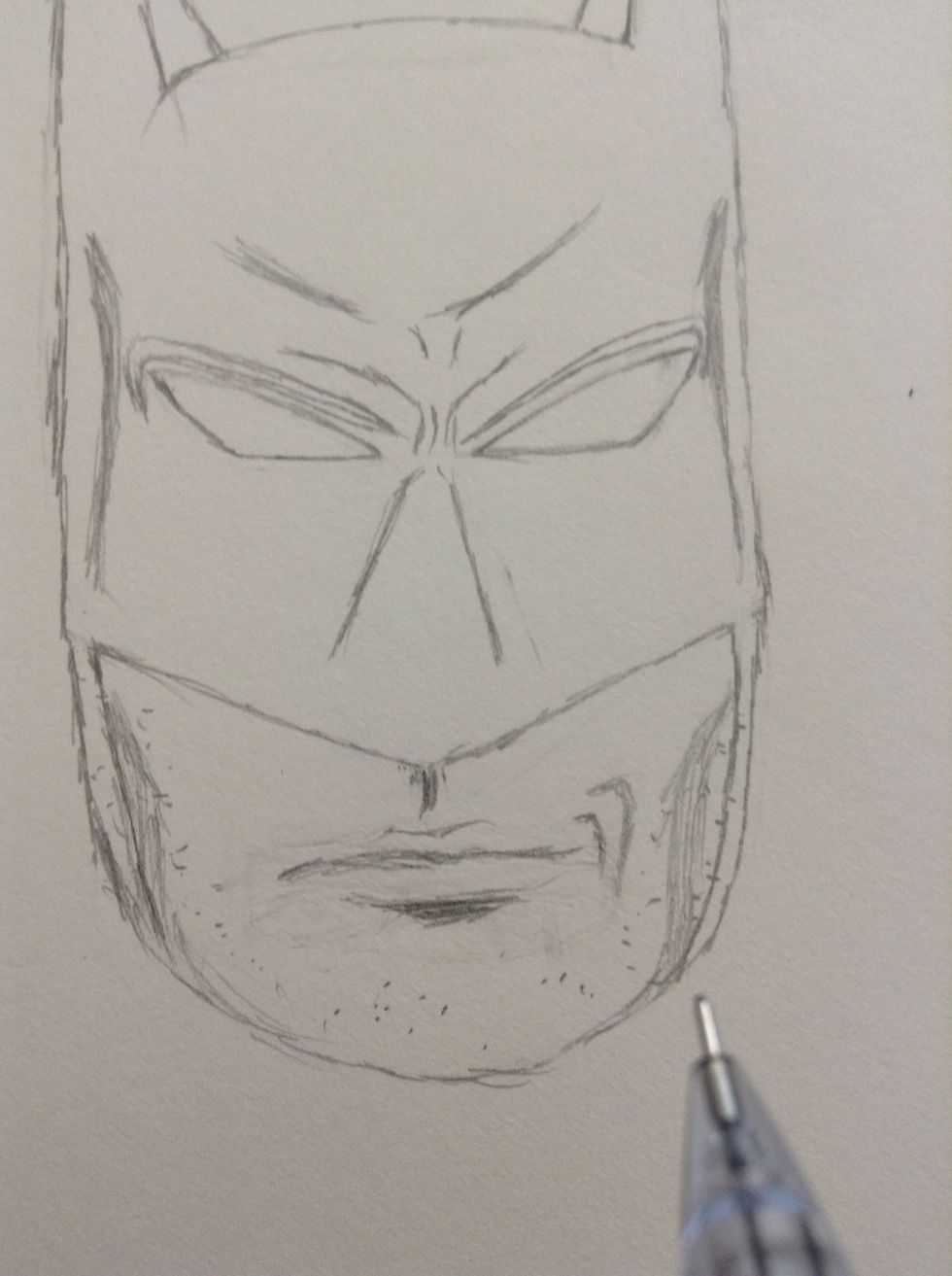 Draw his mouth.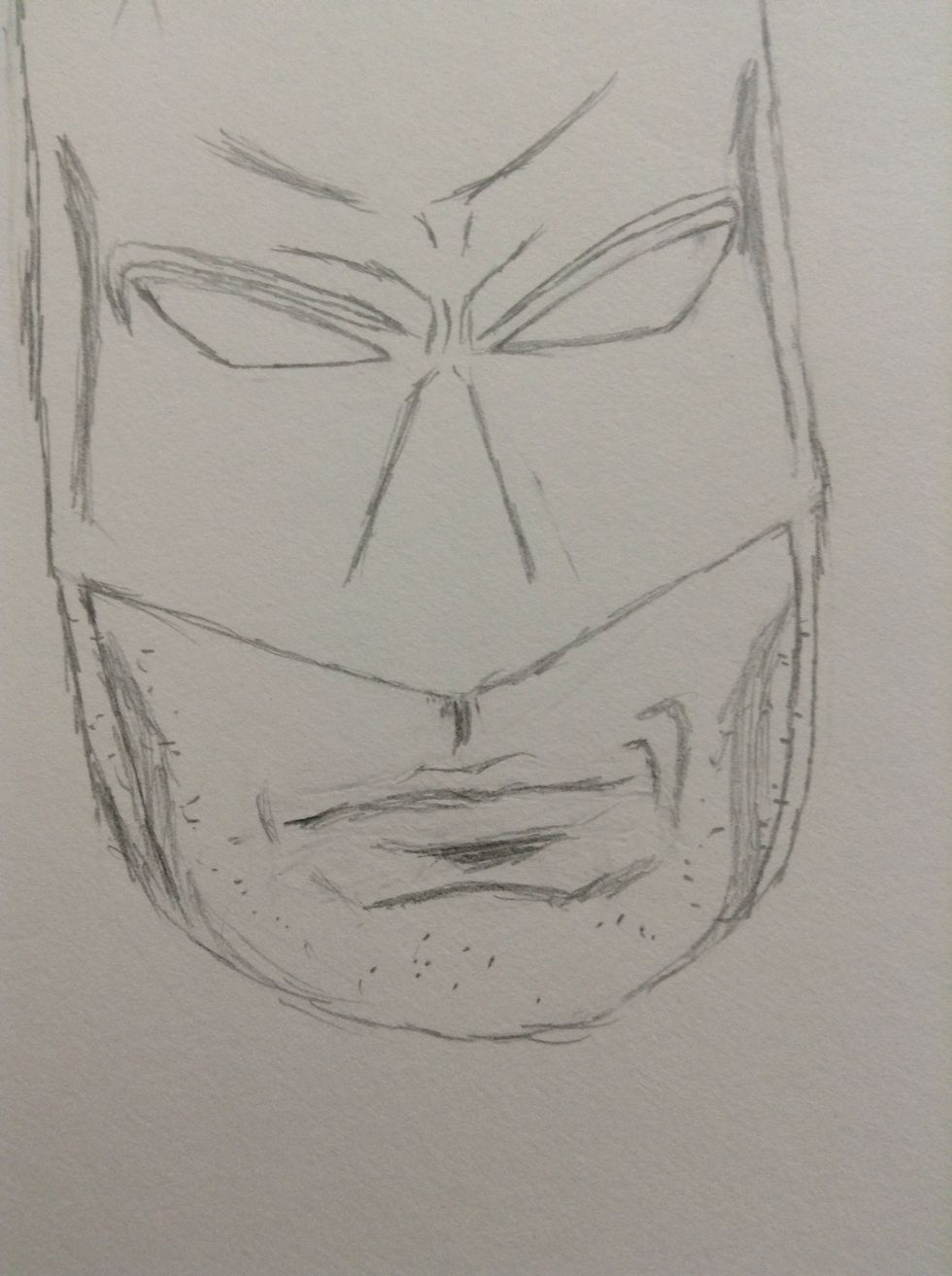 Draw the lines where his eyebrows should be.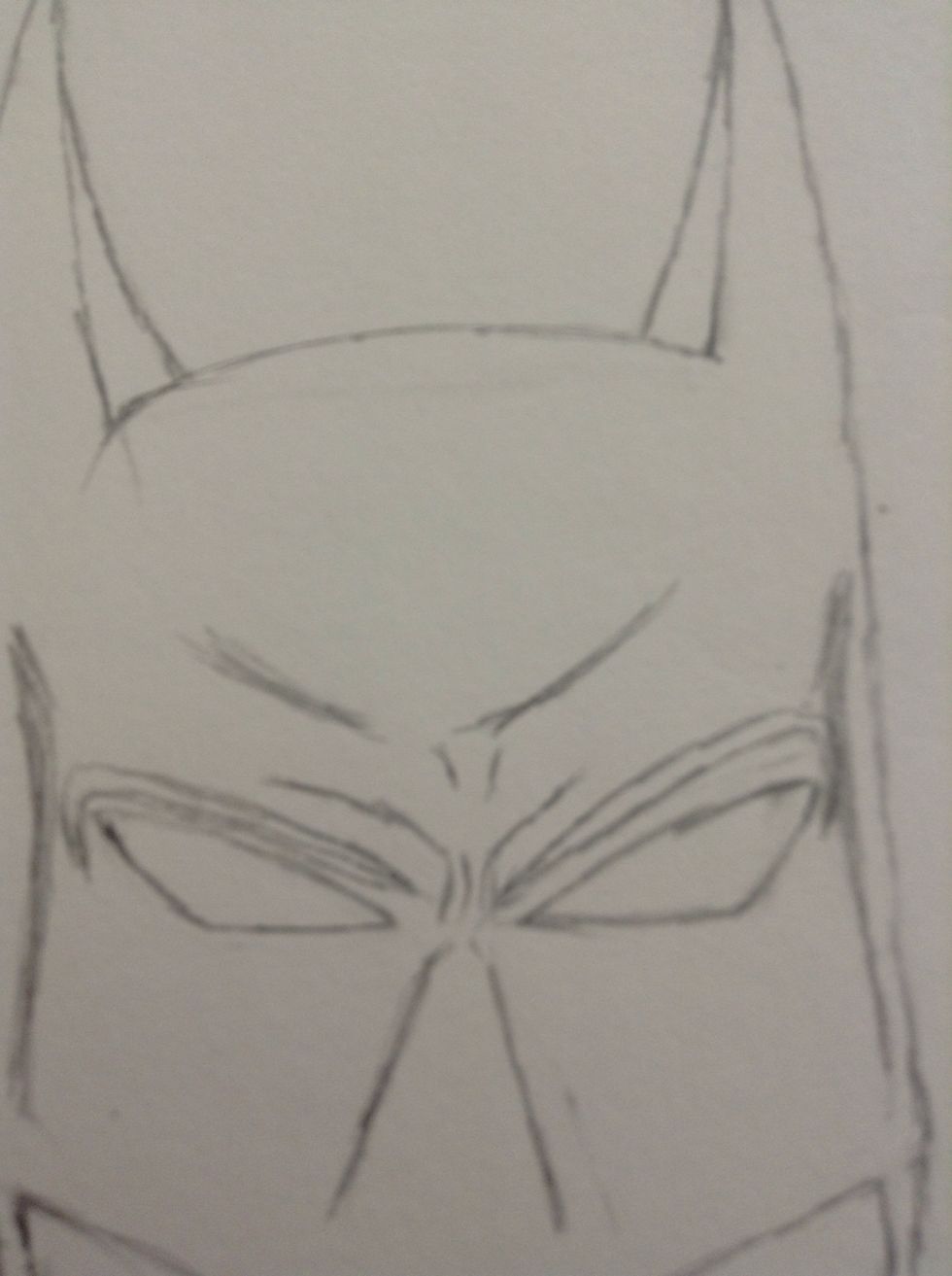 Draw indentions in his forehead.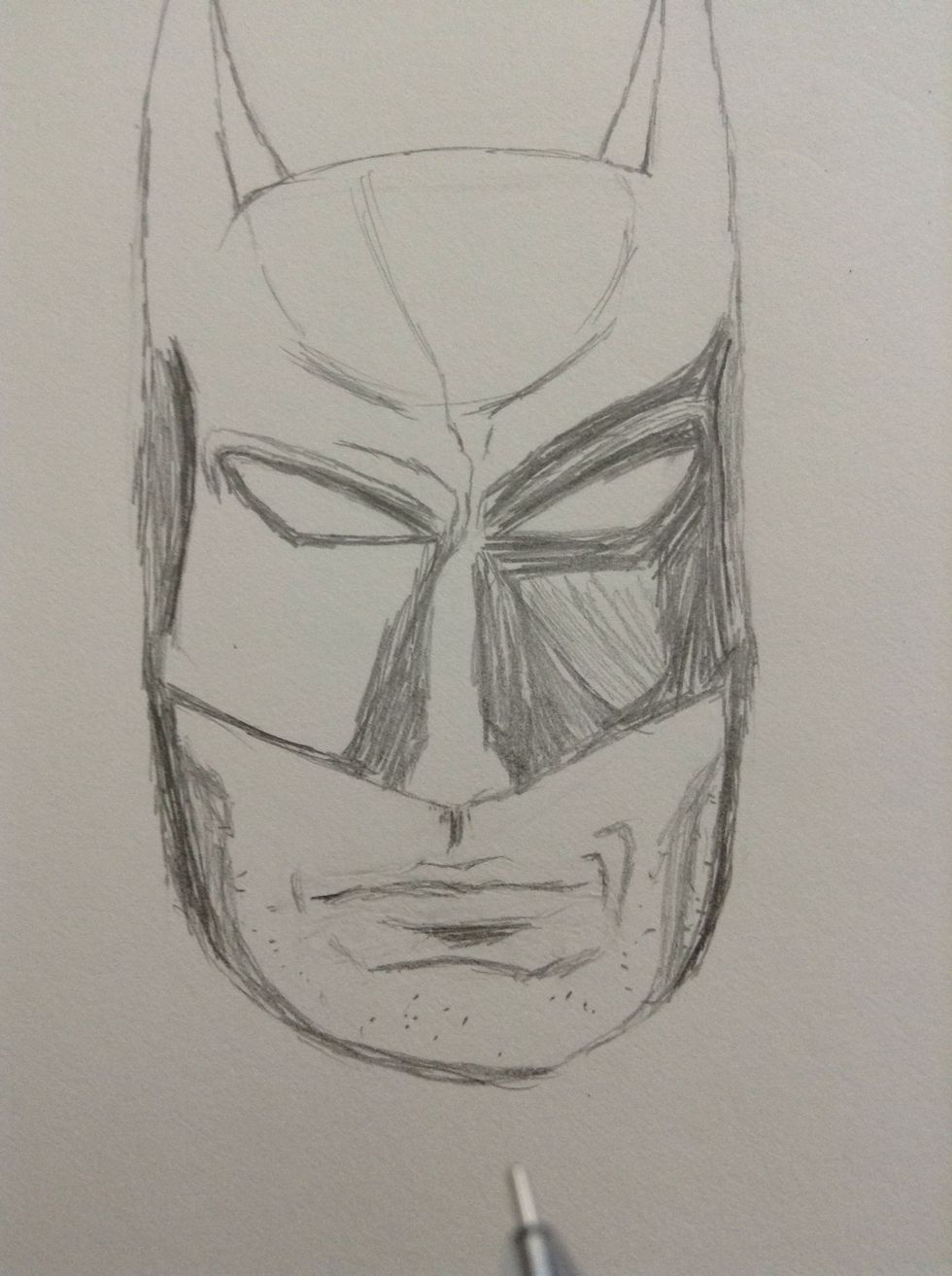 Start shading!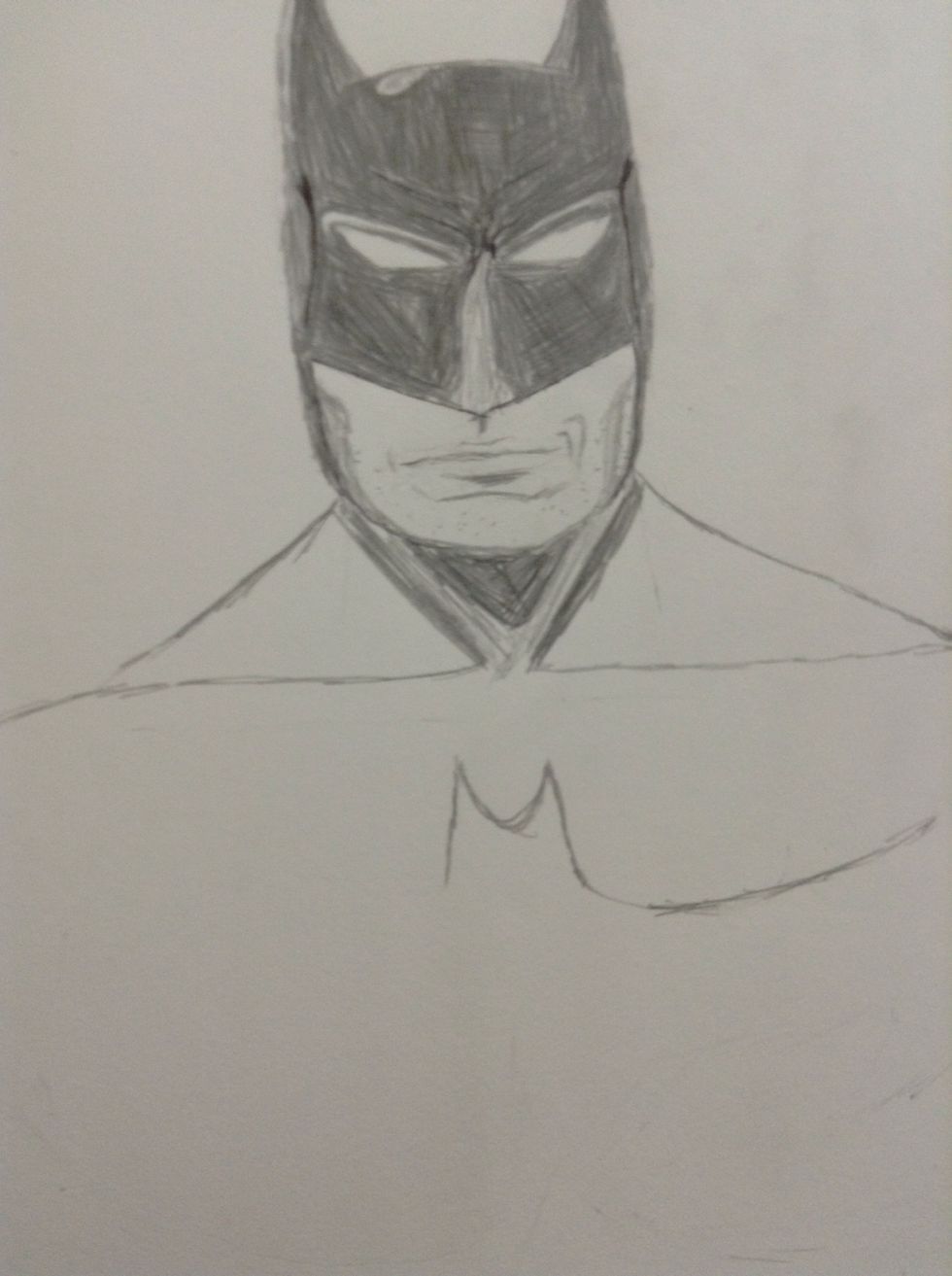 Draw his neck and shoulders and the bat symbol.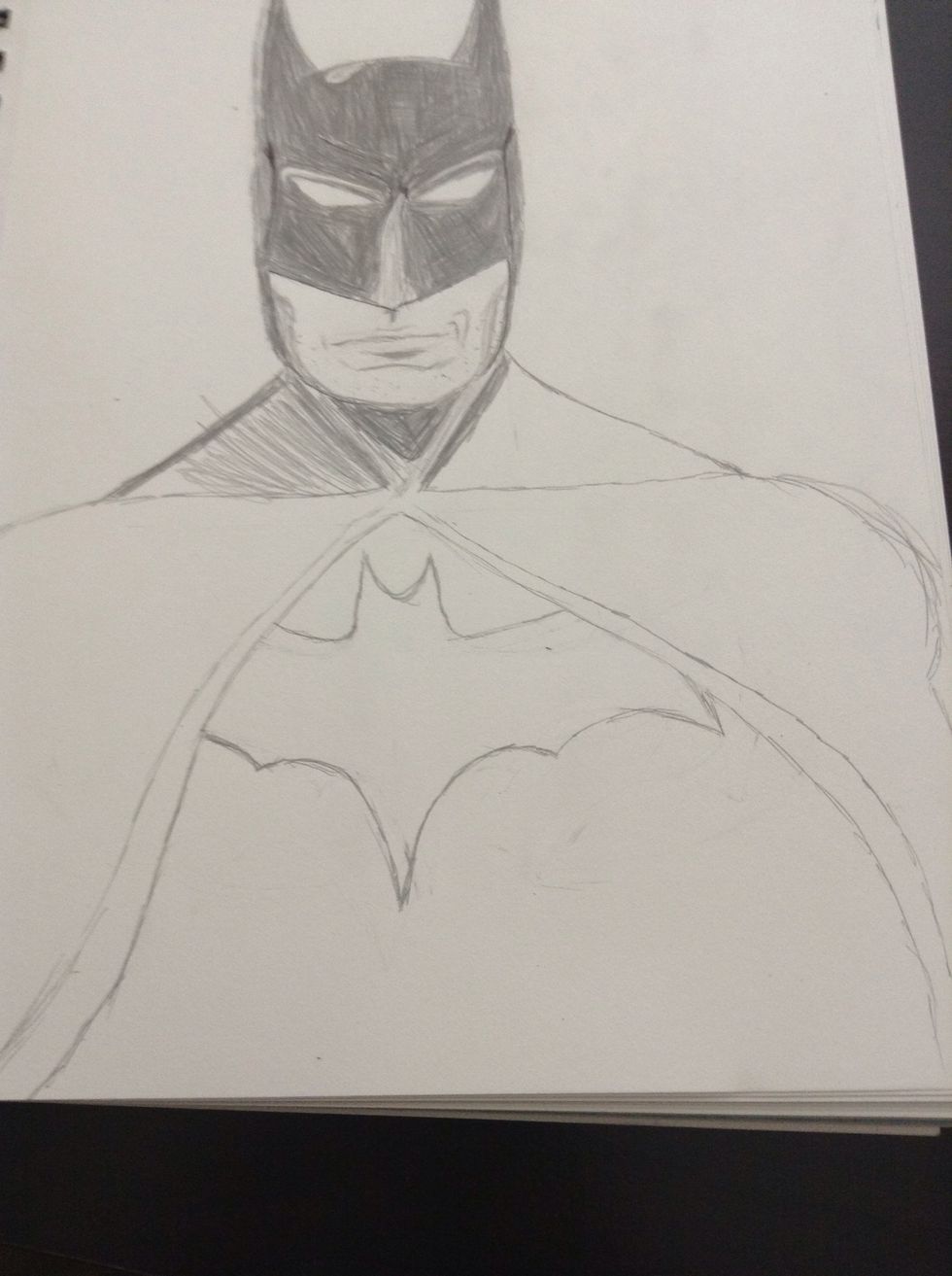 Draw his cape partially over the bat symbol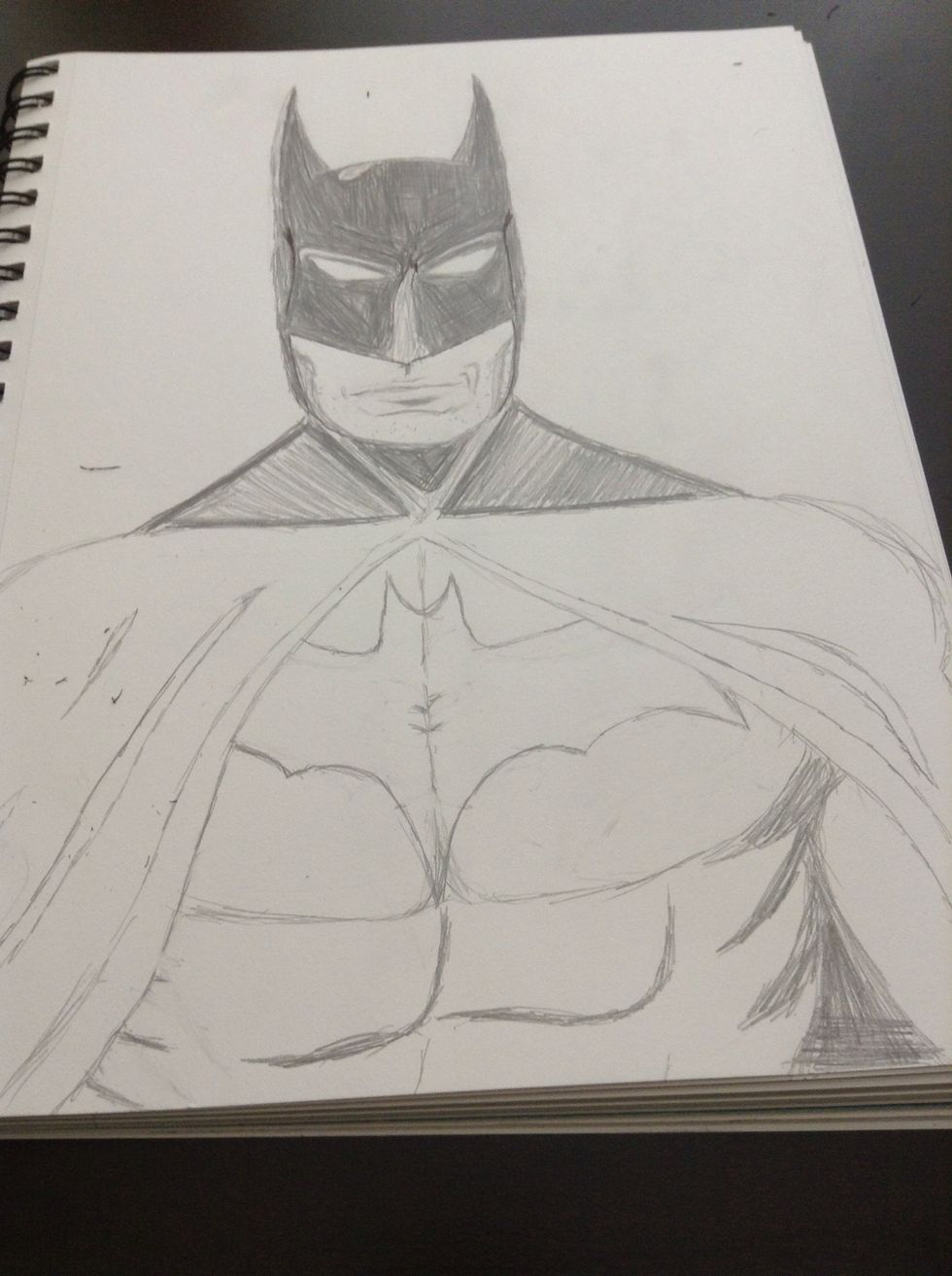 Draw his chest lines and his six pack 💪
Shade in and shade lightly on some parts to make it look like the area has light reflecting off of it.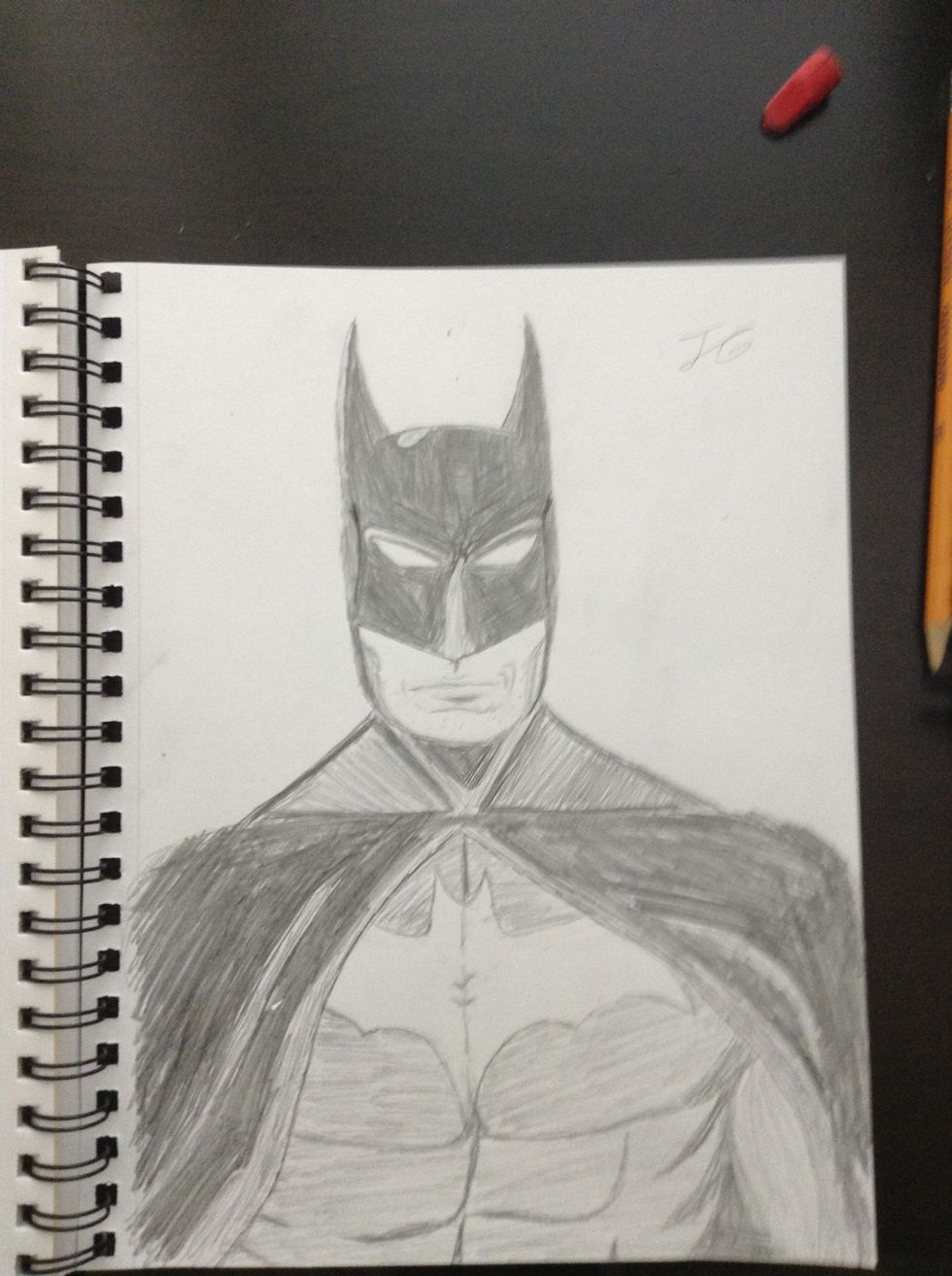 Better view