Sorry for being inactive, lol. I'm updating this guide because the old one is outdated. I have better eyes now xD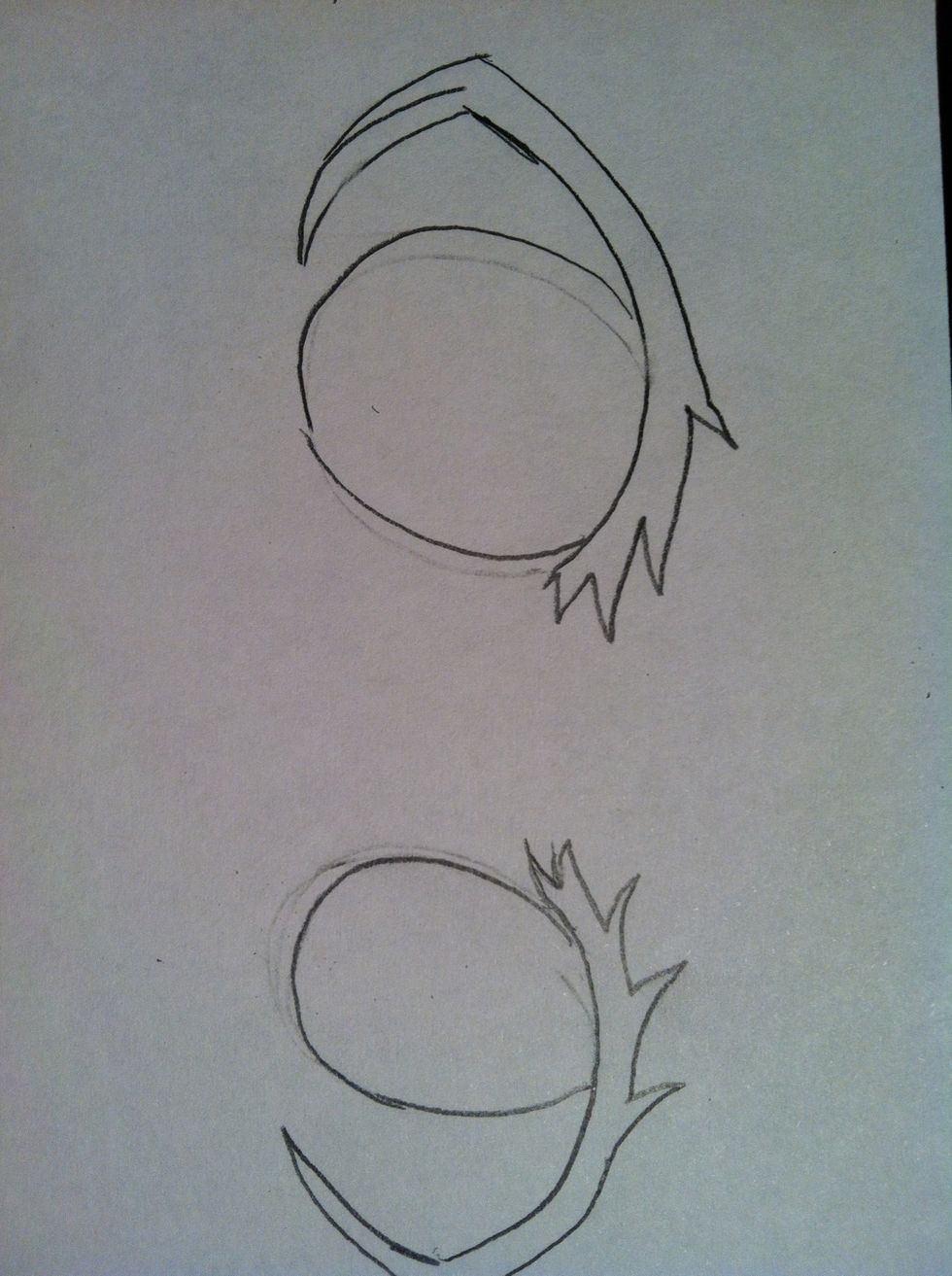 Sorry that its side ways, it gives a better view. Now sketch the outline and draw the eye. The eyelashes face toward each other showing that the person is looking straight at you.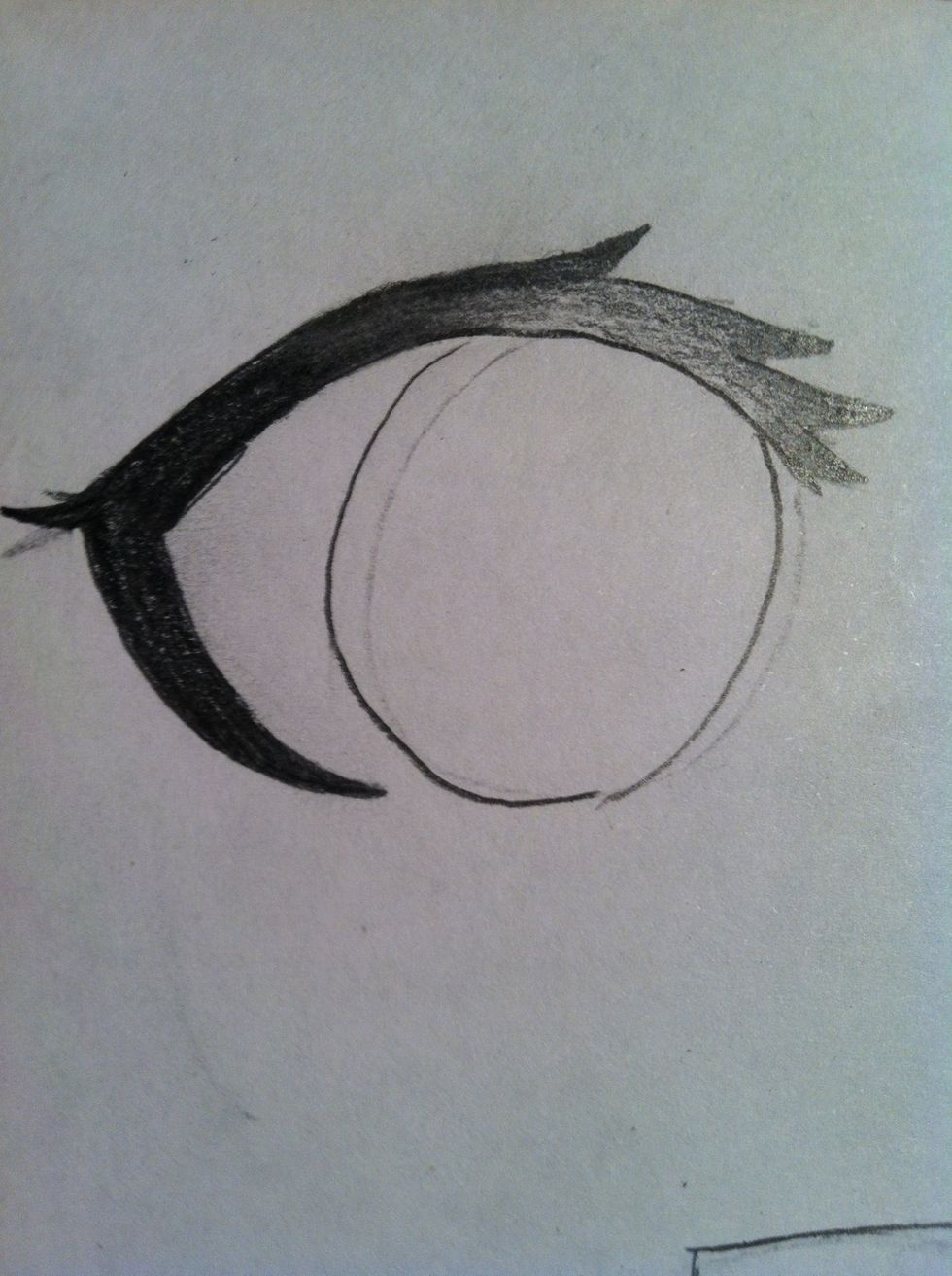 I basically colored the eye outline in and made it lighter on the ends for a lifelike eye. Although it isn't life like. Well at least it isn't all black lol.
If you want to go anime style, here's what you do. Draw a semi circle near the center of the eye. Then draw 2 opposite semi circles next-- ah this isn't working. JUST COPY IT. lol.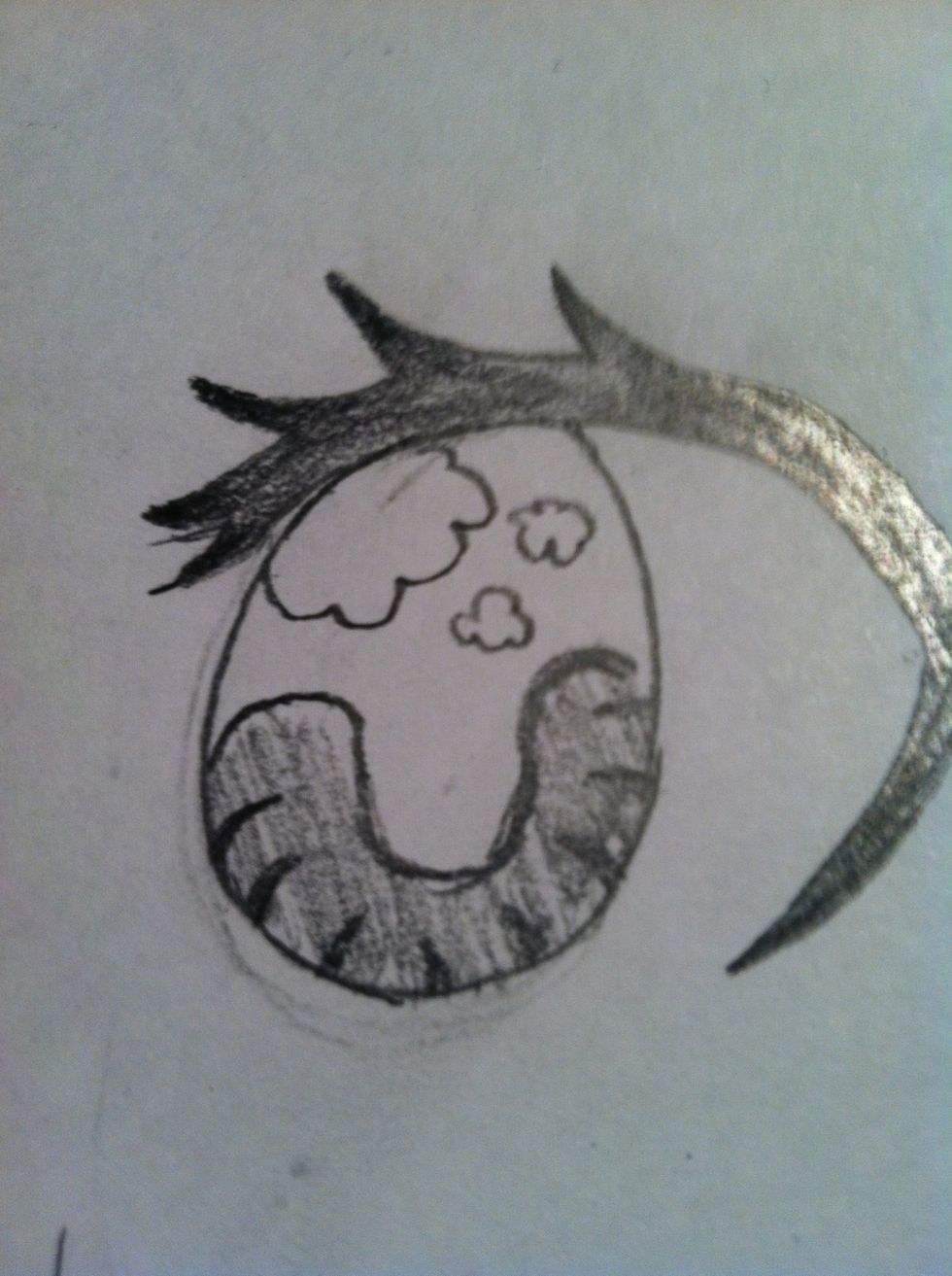 Sorry I ran out of space lol. Continuing. Draw little spikes to show details of the eye. I usually draw clouds for shines but do whatever you like.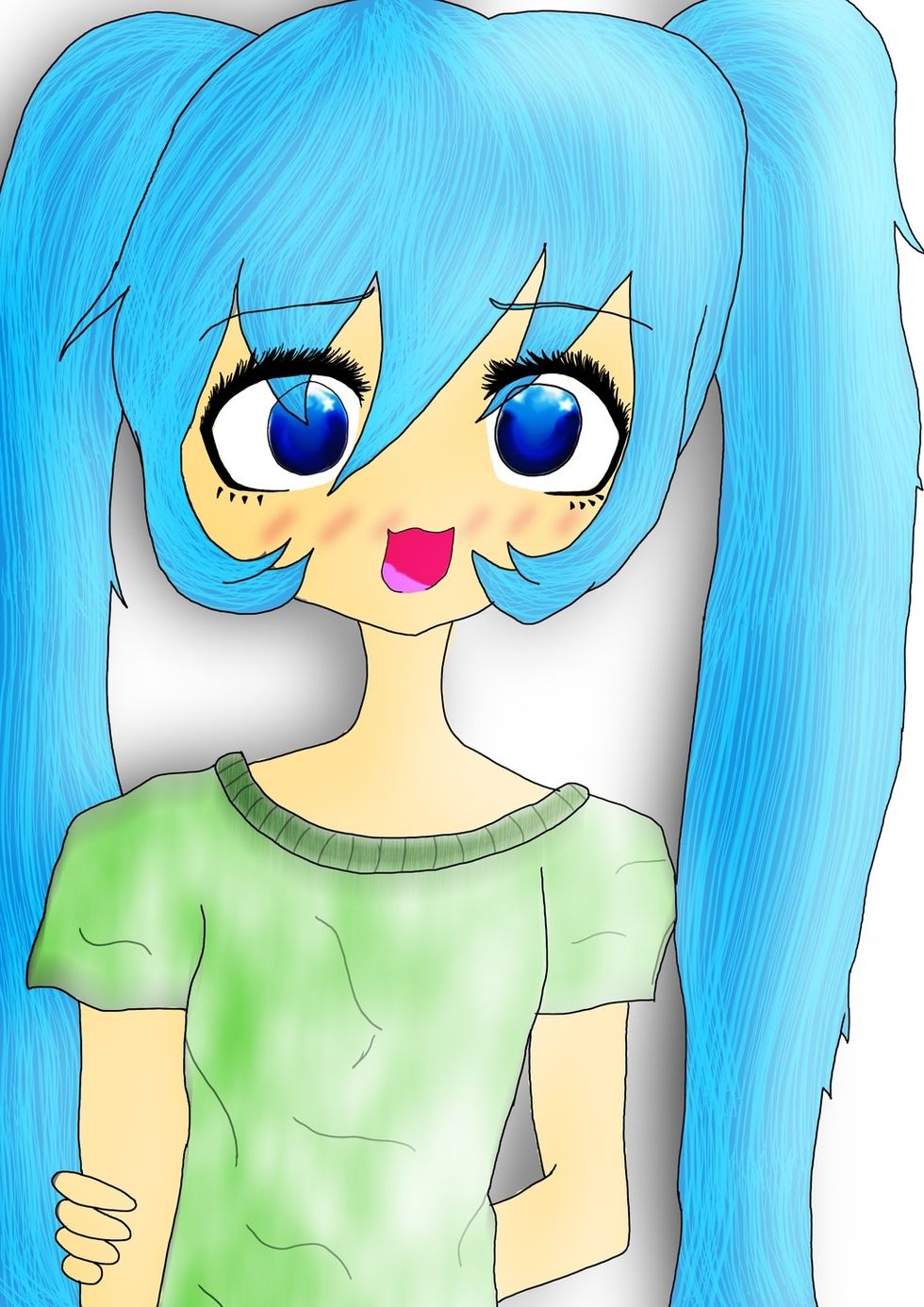 Here's an example of the anime eye! :D PIC MADE BY ME.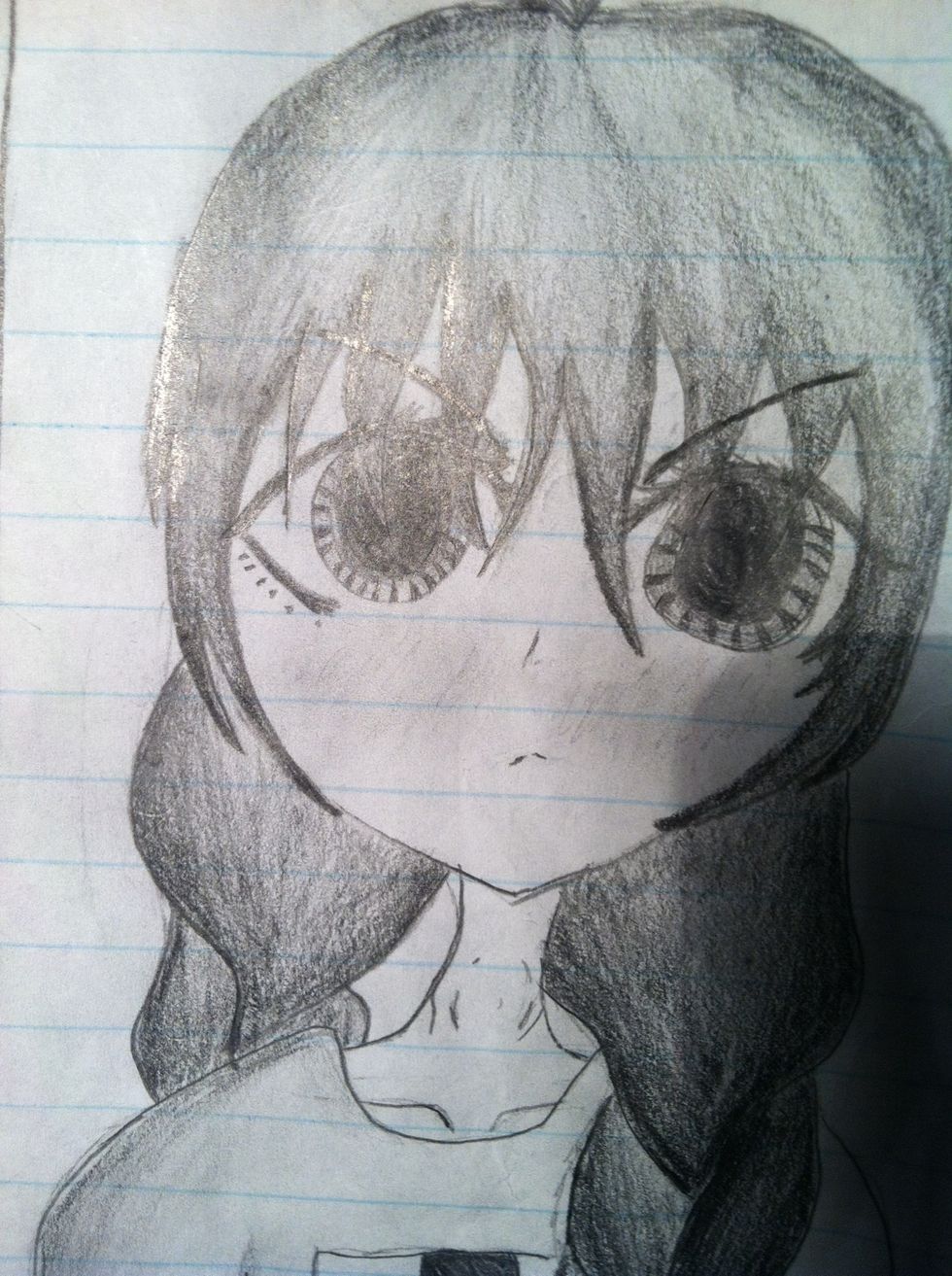 Here's another example of an anime eye. Madotsuki ftw (・ω・)ノ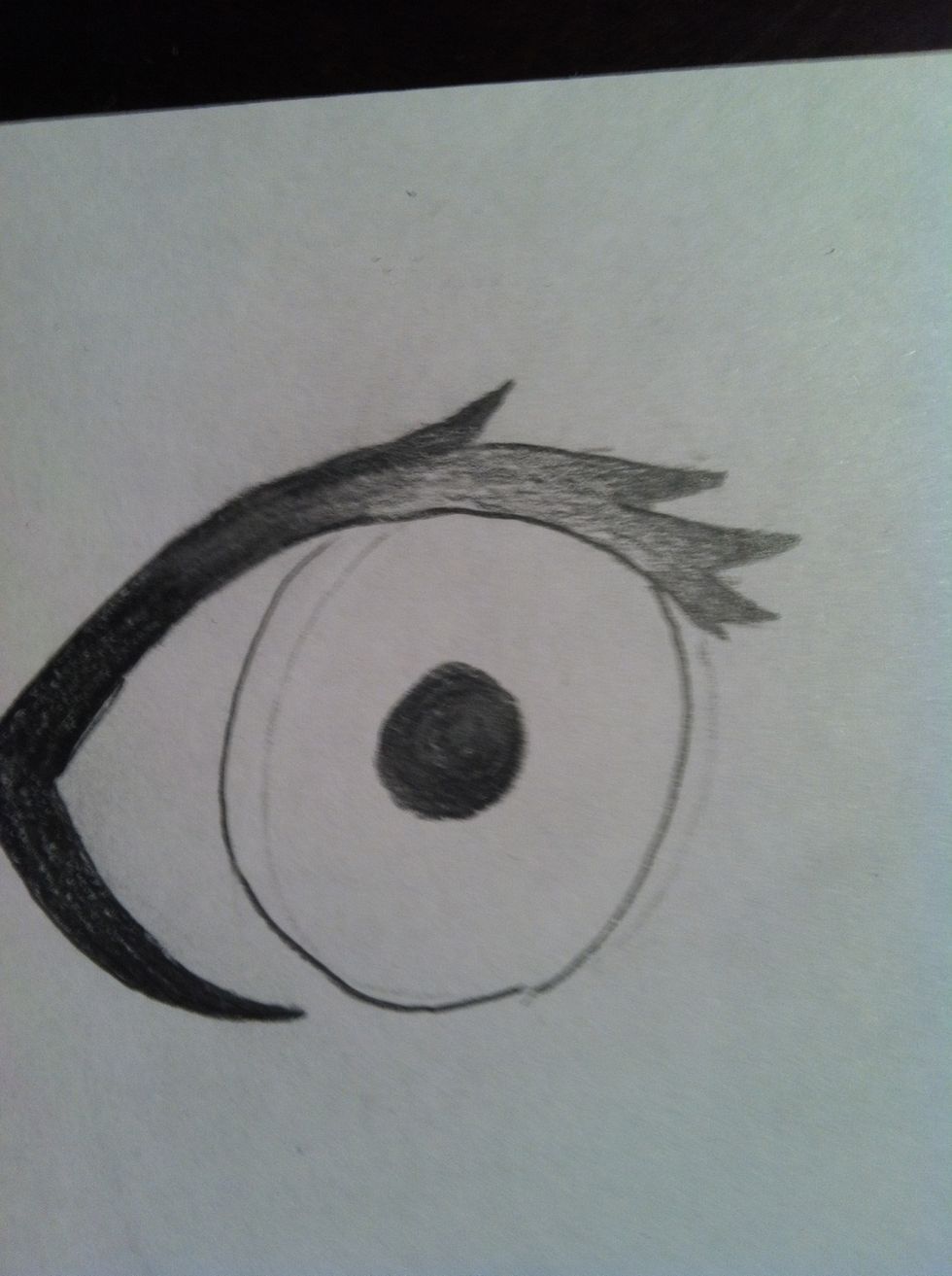 Okay. If you want to go human style, then start of with a not too small dot in the middle of the eye. Simple and creepy. lol.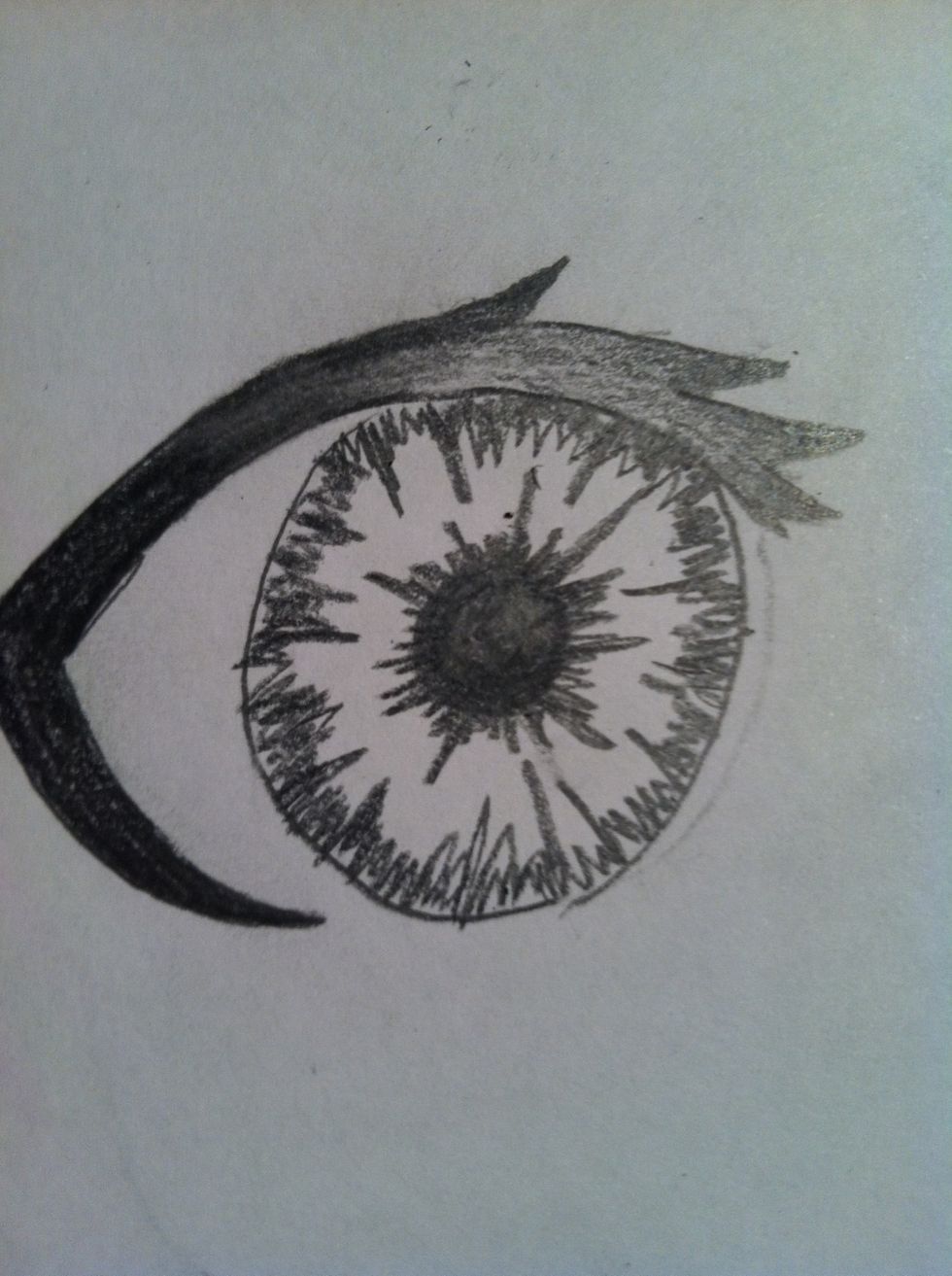 You probably think this is really hard, but it isn't. All you have to do is scribble random lines on the edges of the pupil and the outline. IMPORTANT: do not make the lines the same length.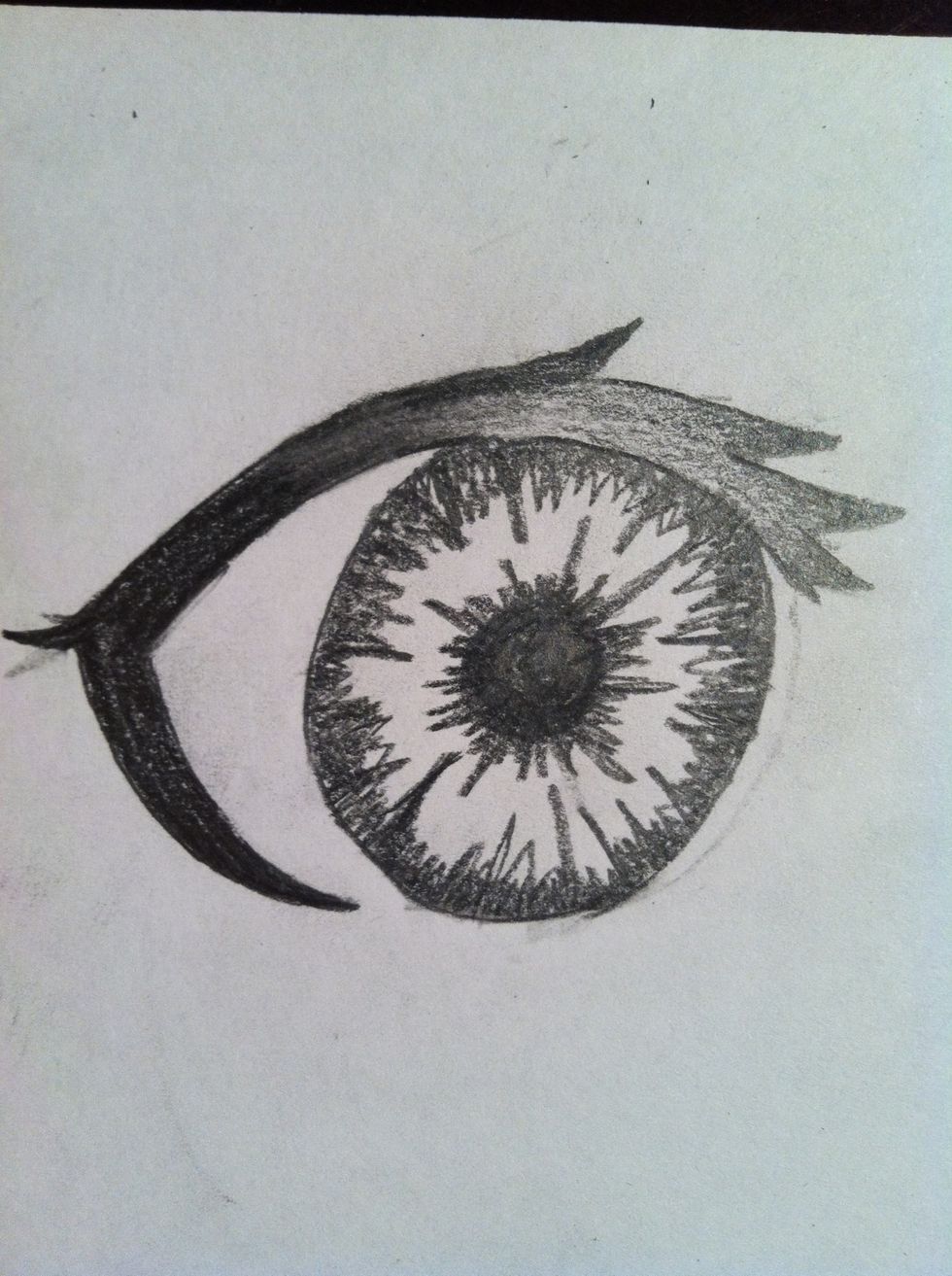 Touch ups! 8D I just colored more black and erased stray marks ;u;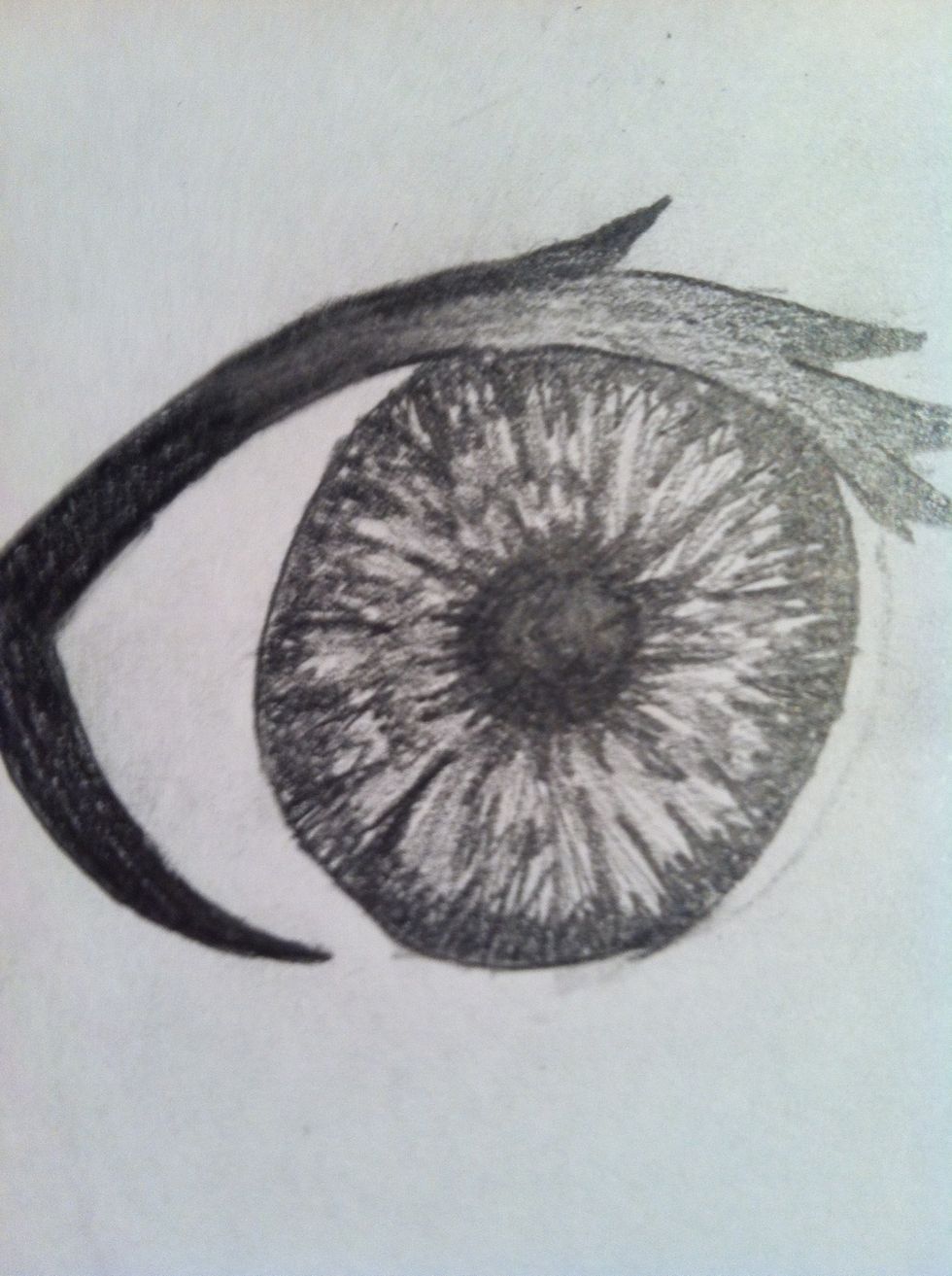 I colored the whole eye a soft shade and added scribbles c:
OPTIONAL: eyelids, eyelashes and shines are optional, but make the eye better looking.
Please not that I'm not trying to be conceited, if that's what you are thinking. I just wanna help people. lol. Instagram: @serena_in_wonderland. Deviantart: ~cyberwin
Mechanical pencil
Printer paper or looseleaf
Good lighting
Serena Lipson
Hello!My instagram: @serenarose151 My Drawing insta:@xxchocolatechortlexx Hey my name is Serena!! :3 I like skrillex, MLP, & vocaloid :3