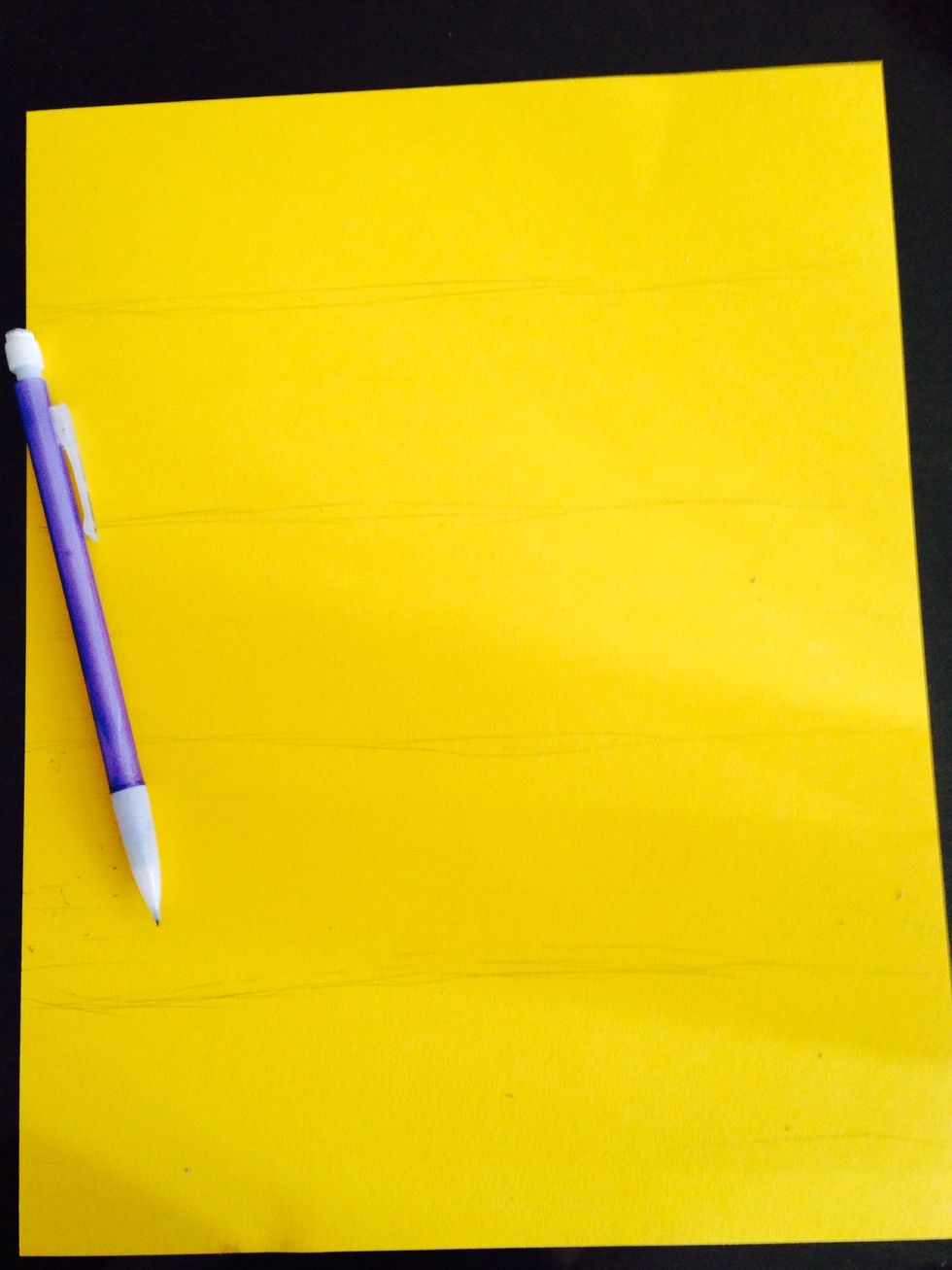 Starts of with 4 lines. These will help guide you through drawing the face.
Draw a face of any shape.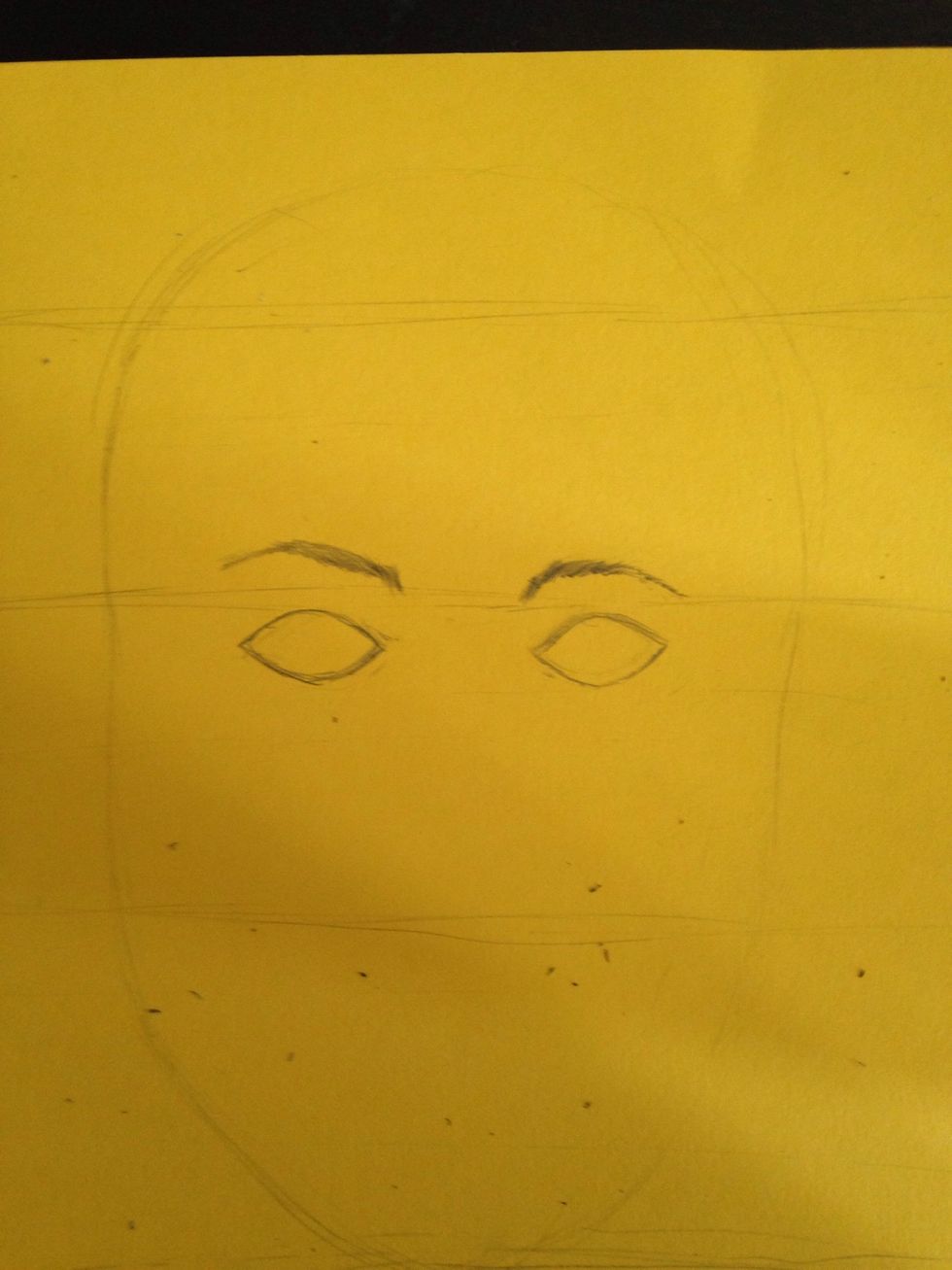 The hair line should fall on the first line, the eyebrows should fall on the second line, the end of the nose should fall on the third line, and the chin should fall on the last line.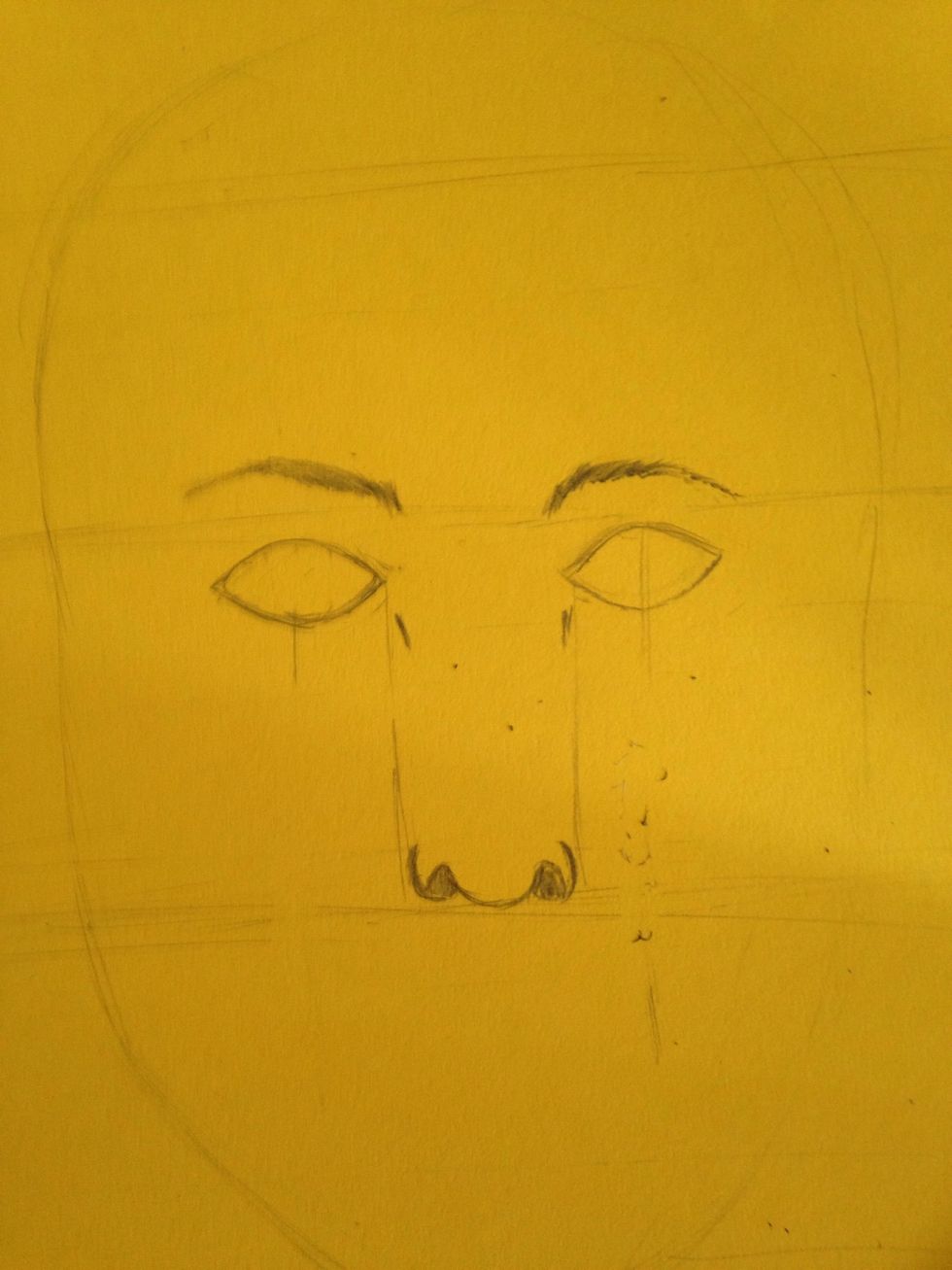 When you draw the nose, keep in mind that the edges of the nose should line up with inside of the eyes.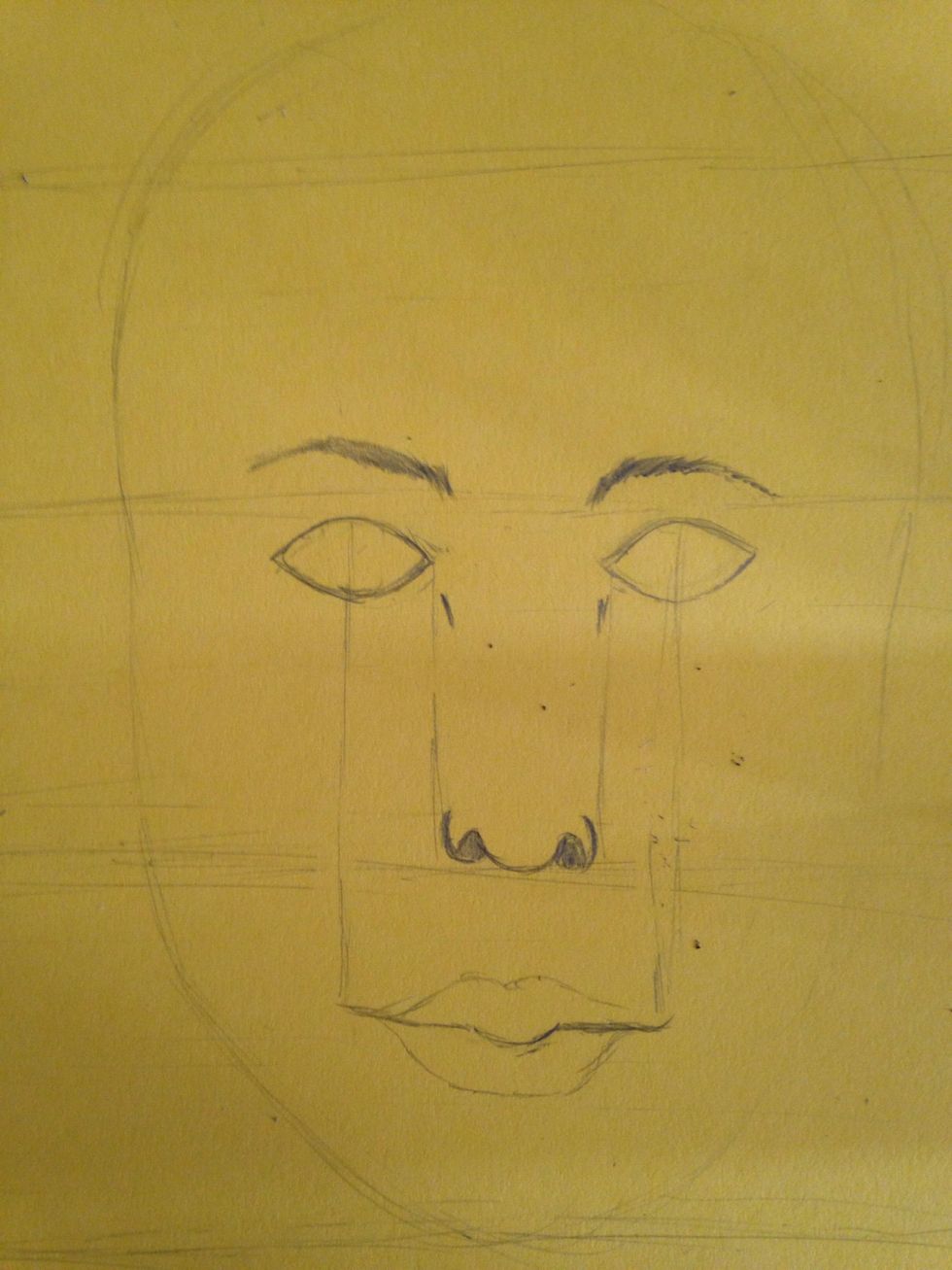 Now draw your math. The edges of the mouth should line up with the center of the eyes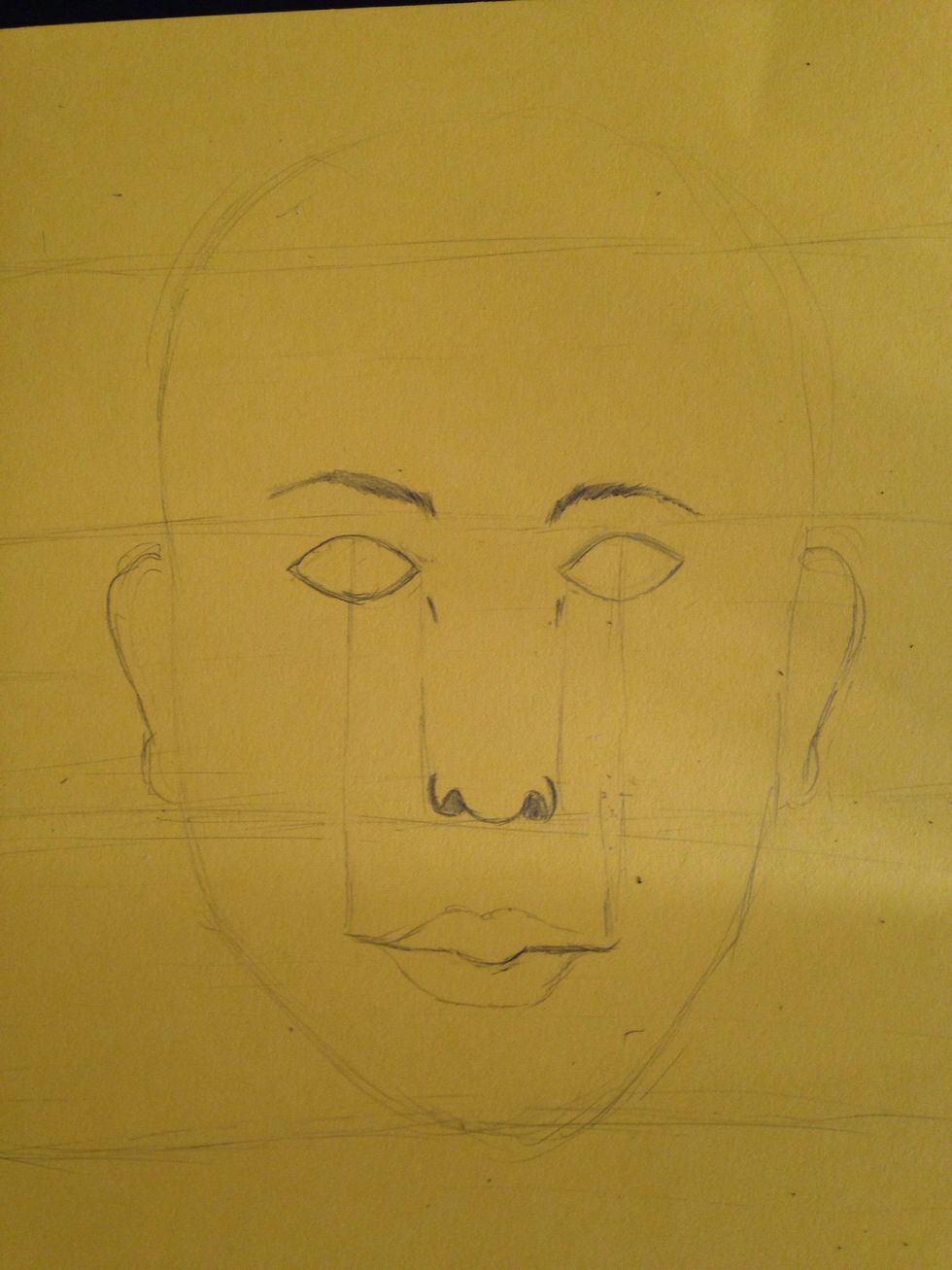 I am drawing very light ears because I'm planning on putting hair over them. Feel free to draw more detailed ears.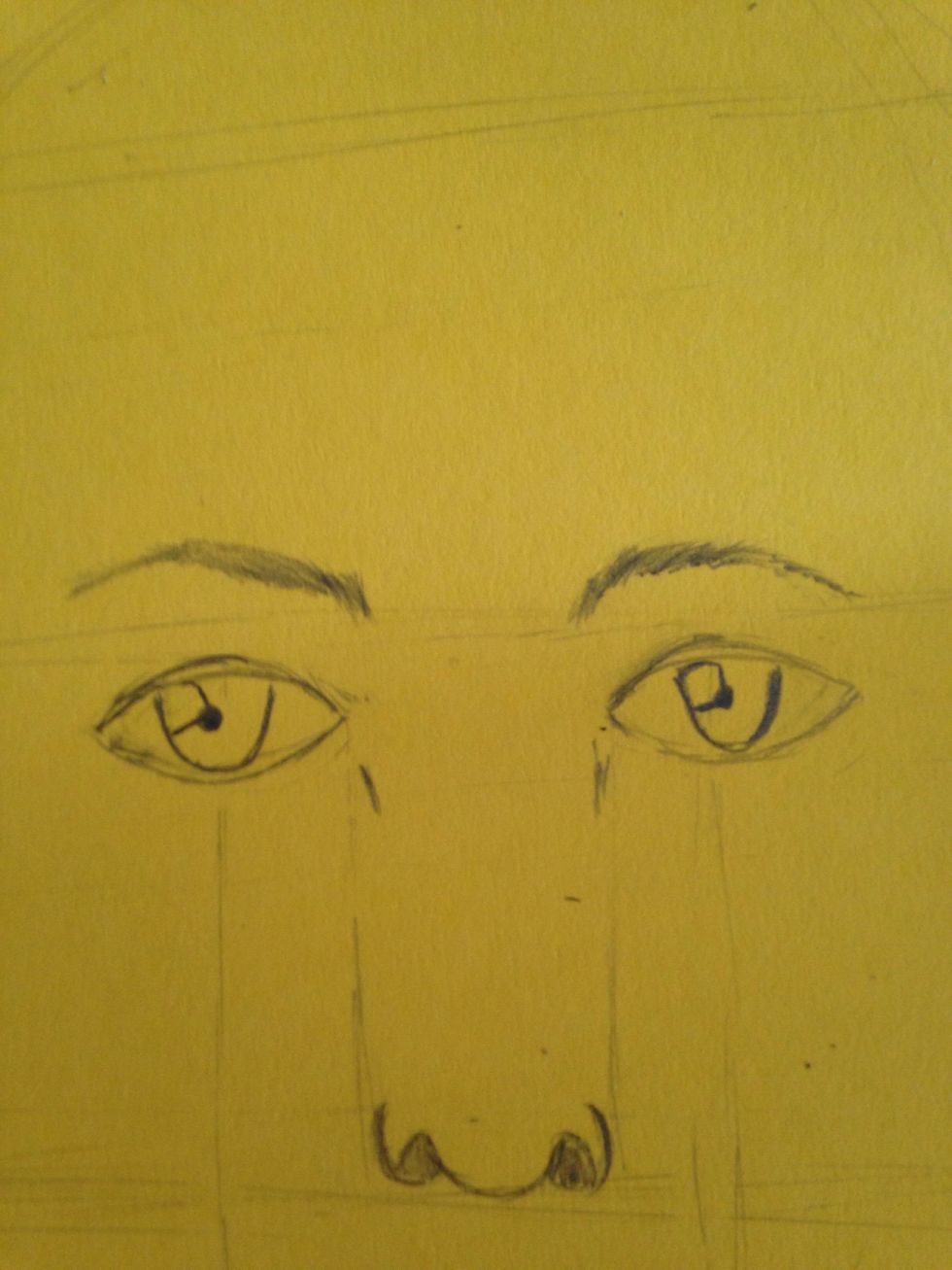 Start adding detail to the eyes. A big highlight will really stand out!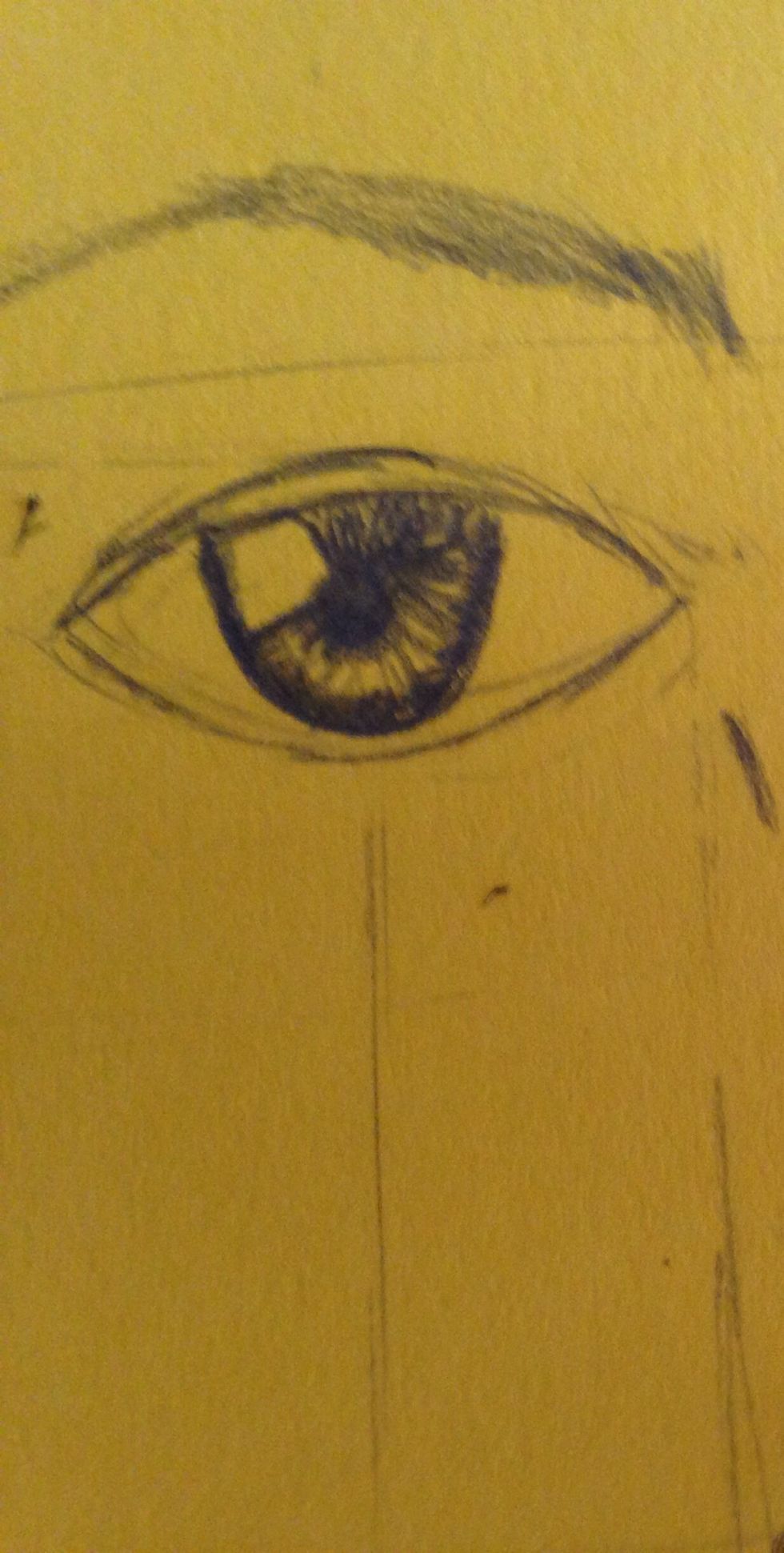 When shading the eyes, make sure to darken around the highlight.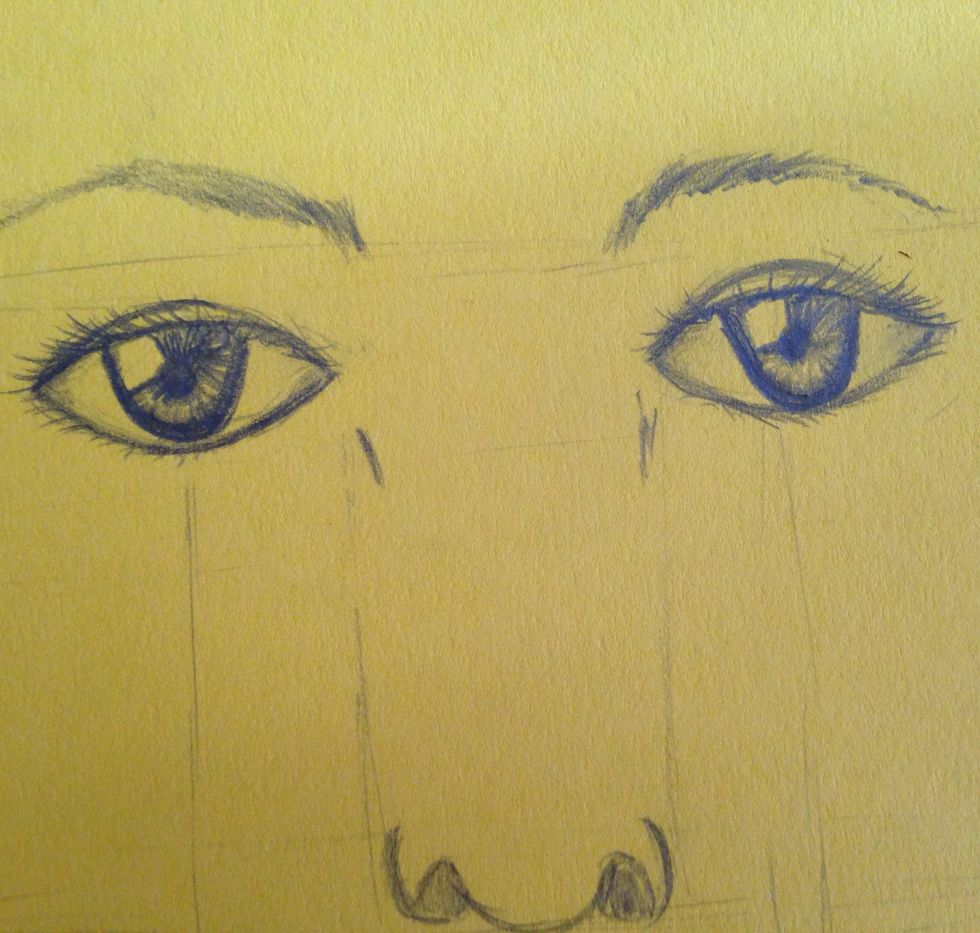 Add some shading to the eyes. If it's a girl, be sure to draw strong eyelashes.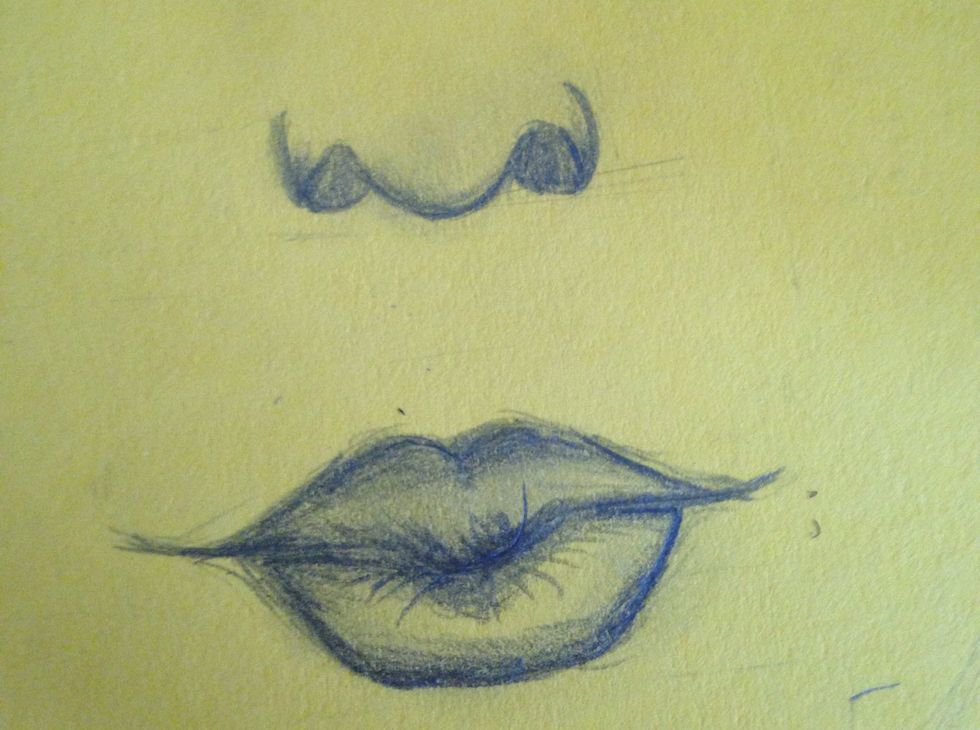 Now you can detail the mouth...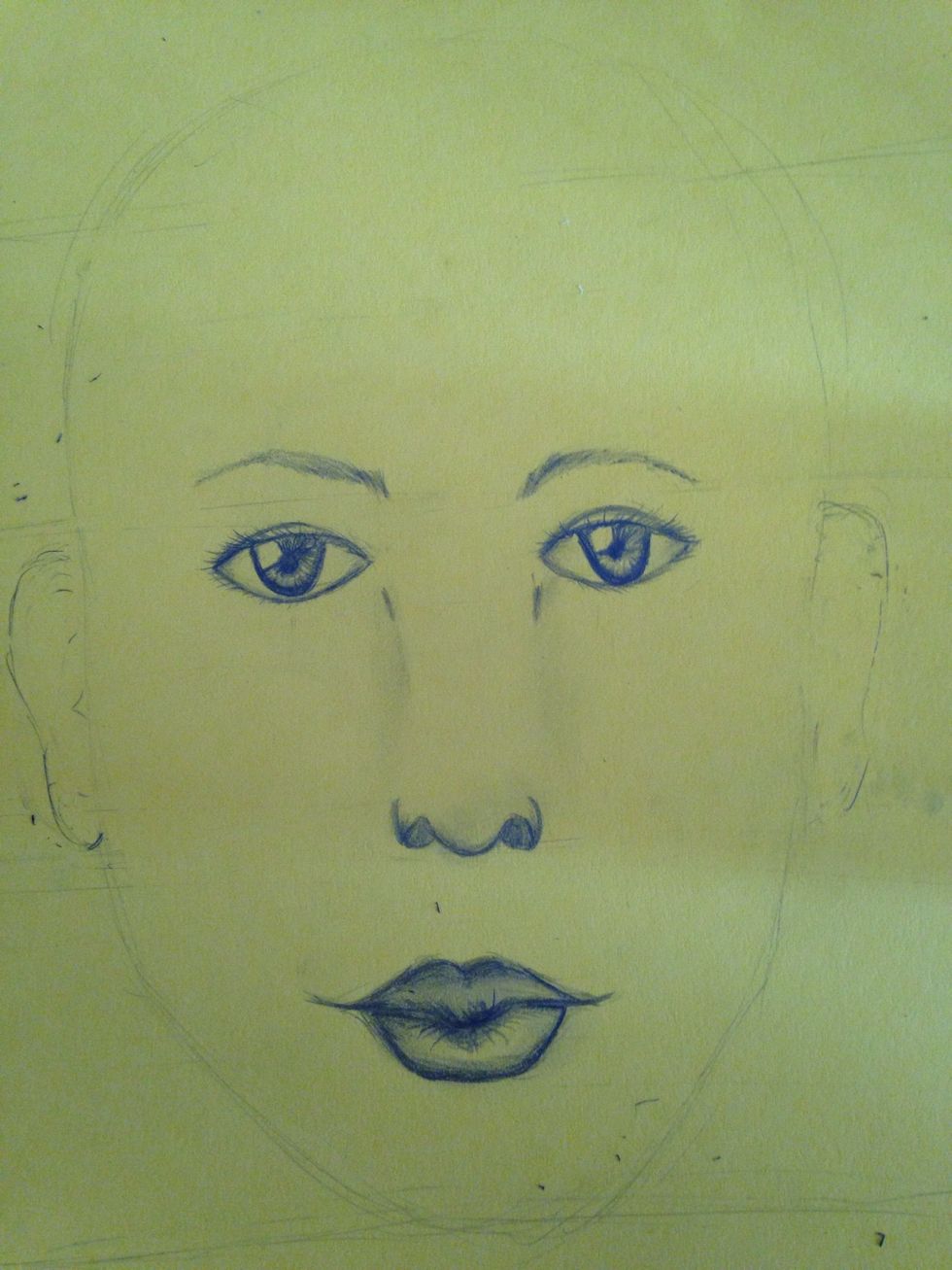 And the nose.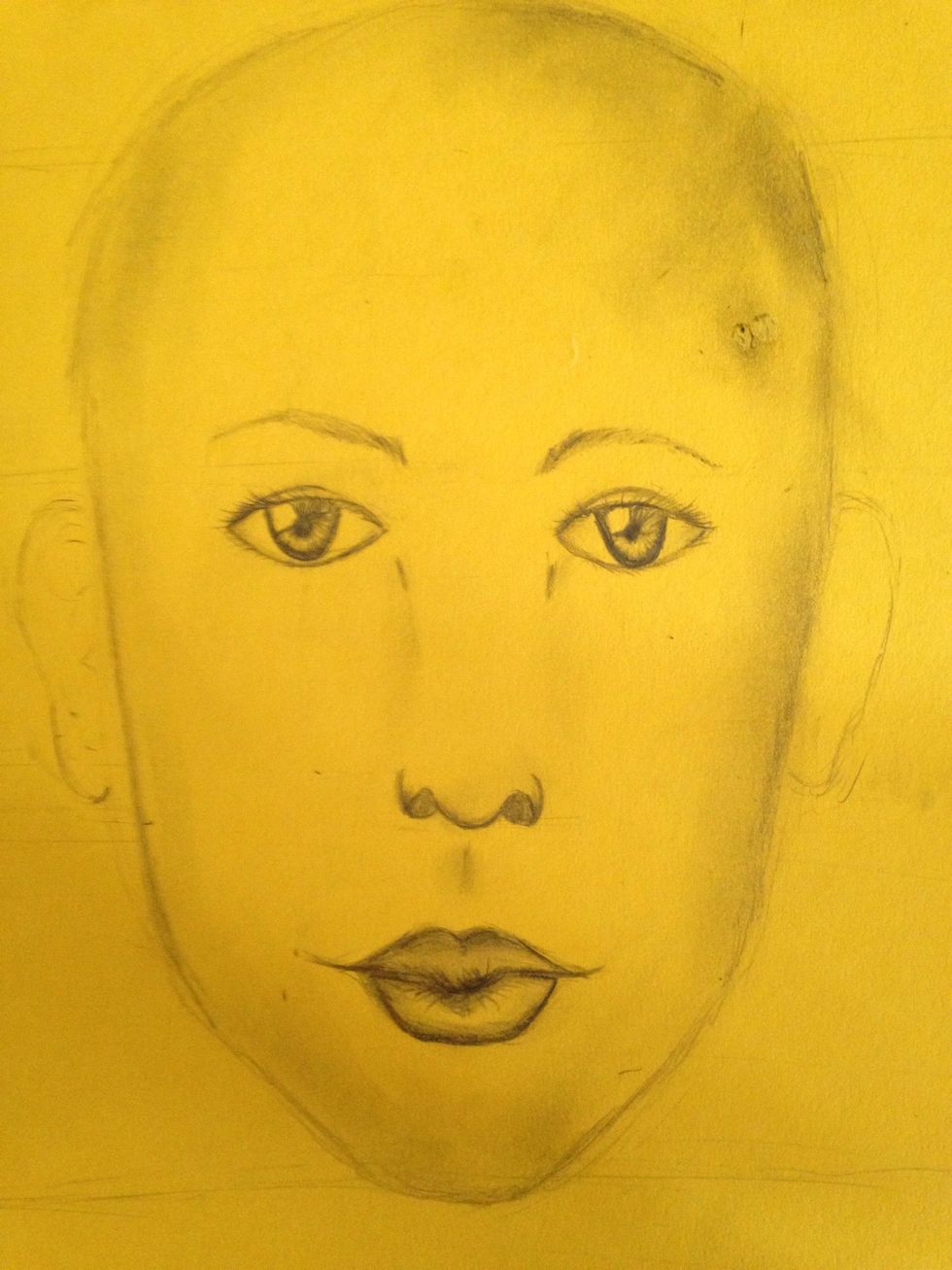 If your planing on having the hair cover some of the head, don't shade now. Oh! And be sure to Erase you lines!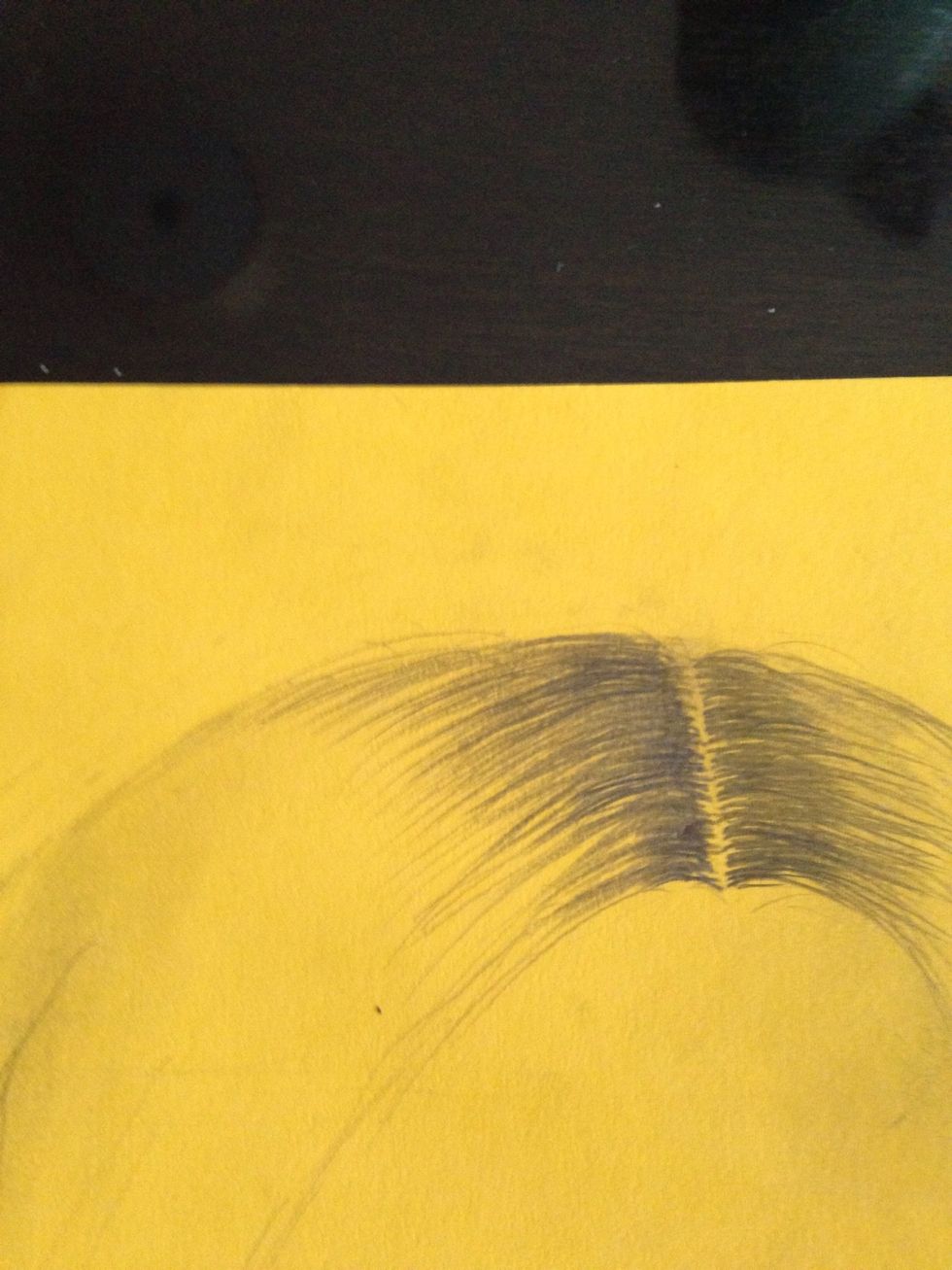 You can start the hair. I like to use short strokes instead of smudges.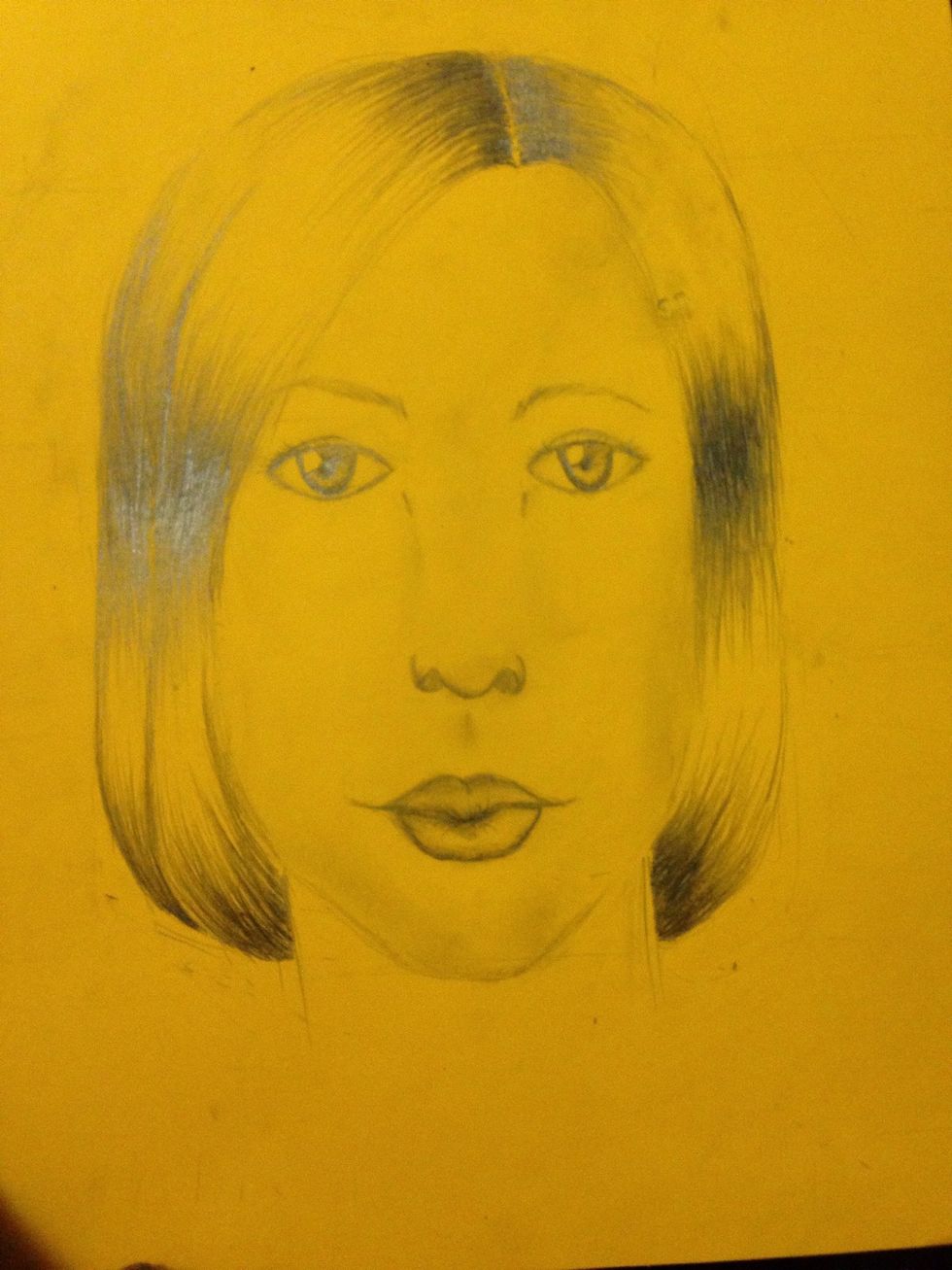 This is my finished hair.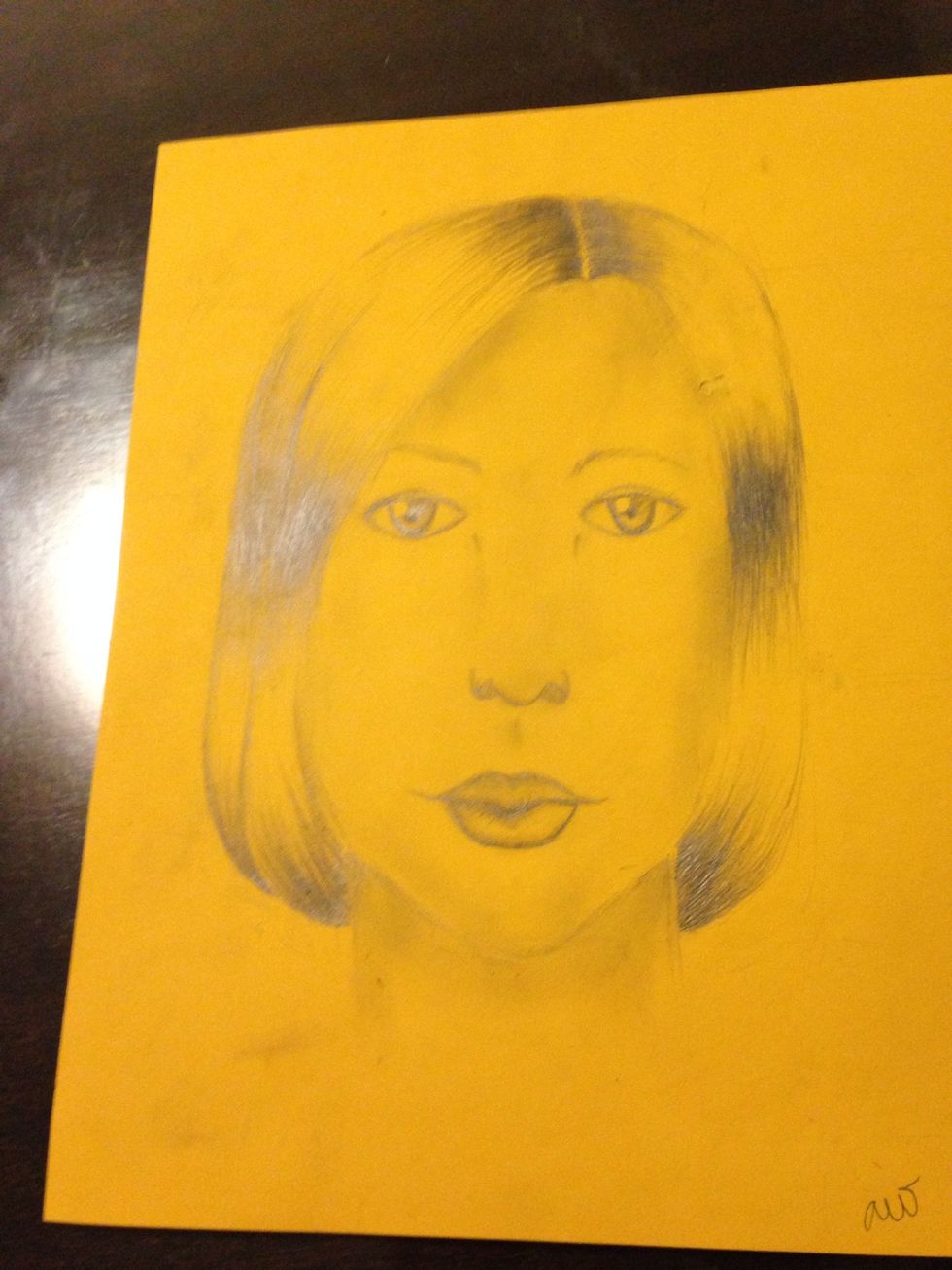 Don't for get to touch up with shading afterwards.
Thanks for reading my guide!! For the shading you can use a napkin, an eraser, or simply your finger.
1.0 Pencil
1.0 Eraser
1.0 Napkin (optional)