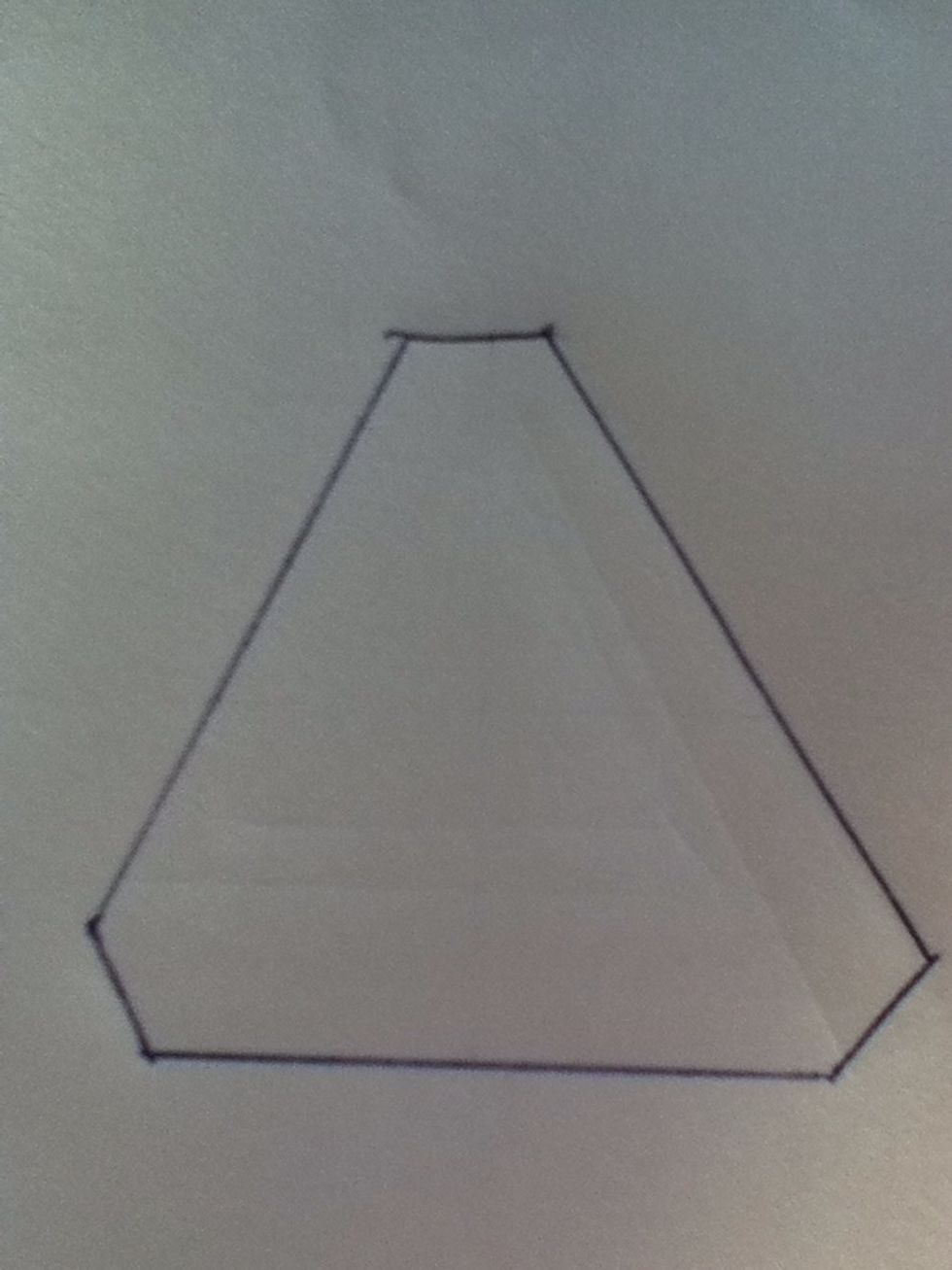 Draw a sort-of triangle like above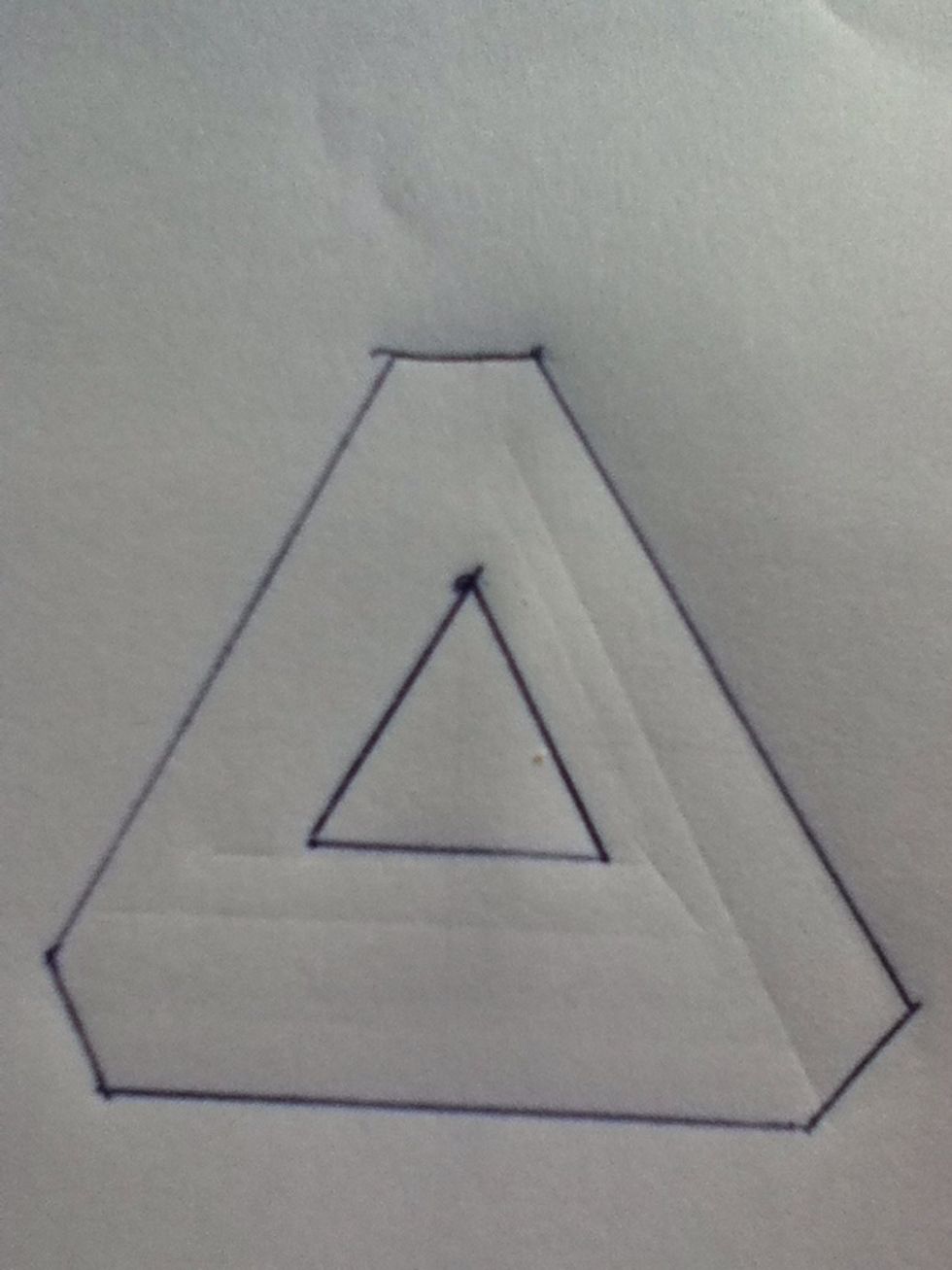 Draw a little triangle in the middle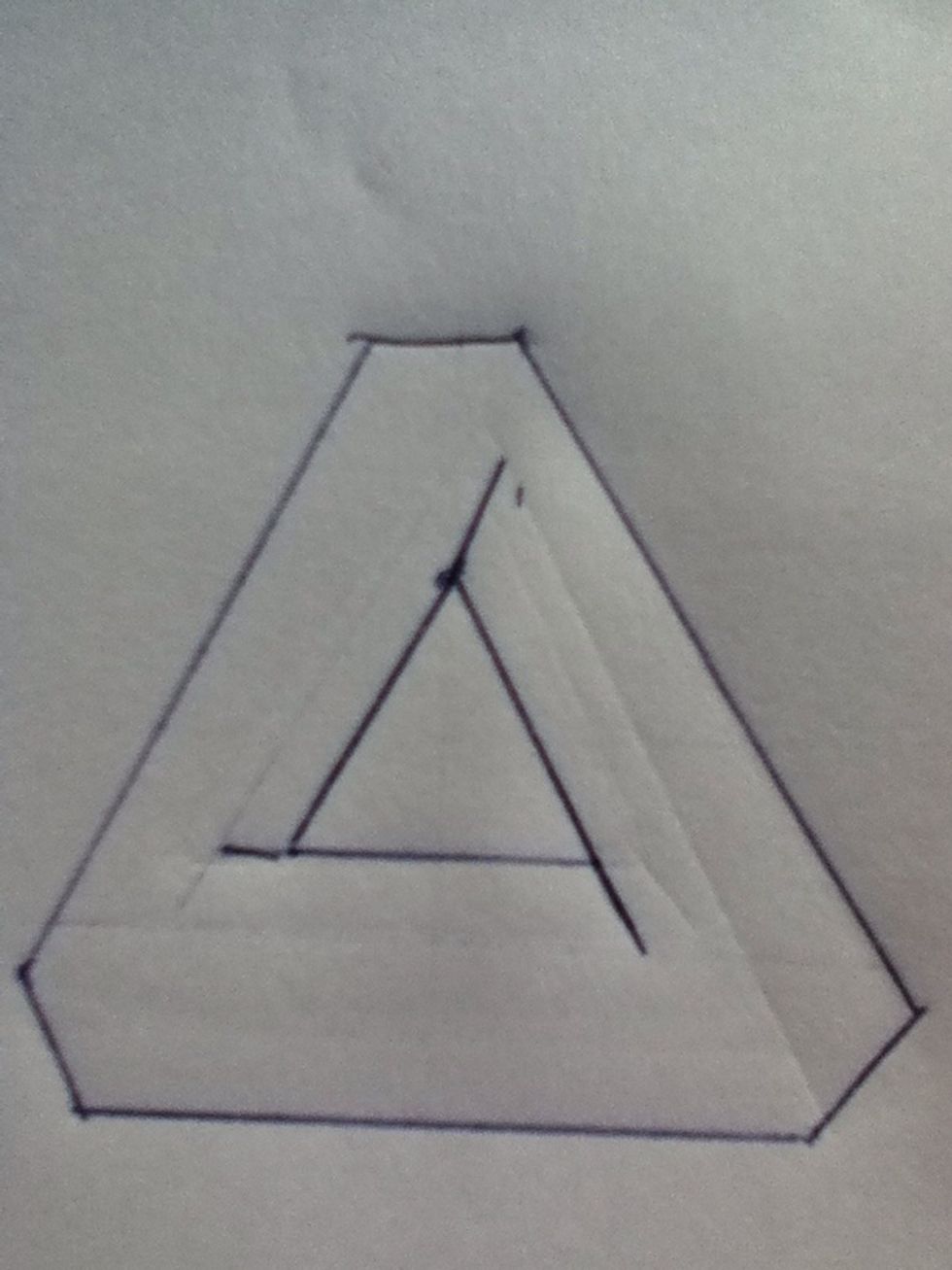 Add lines like this coming off the points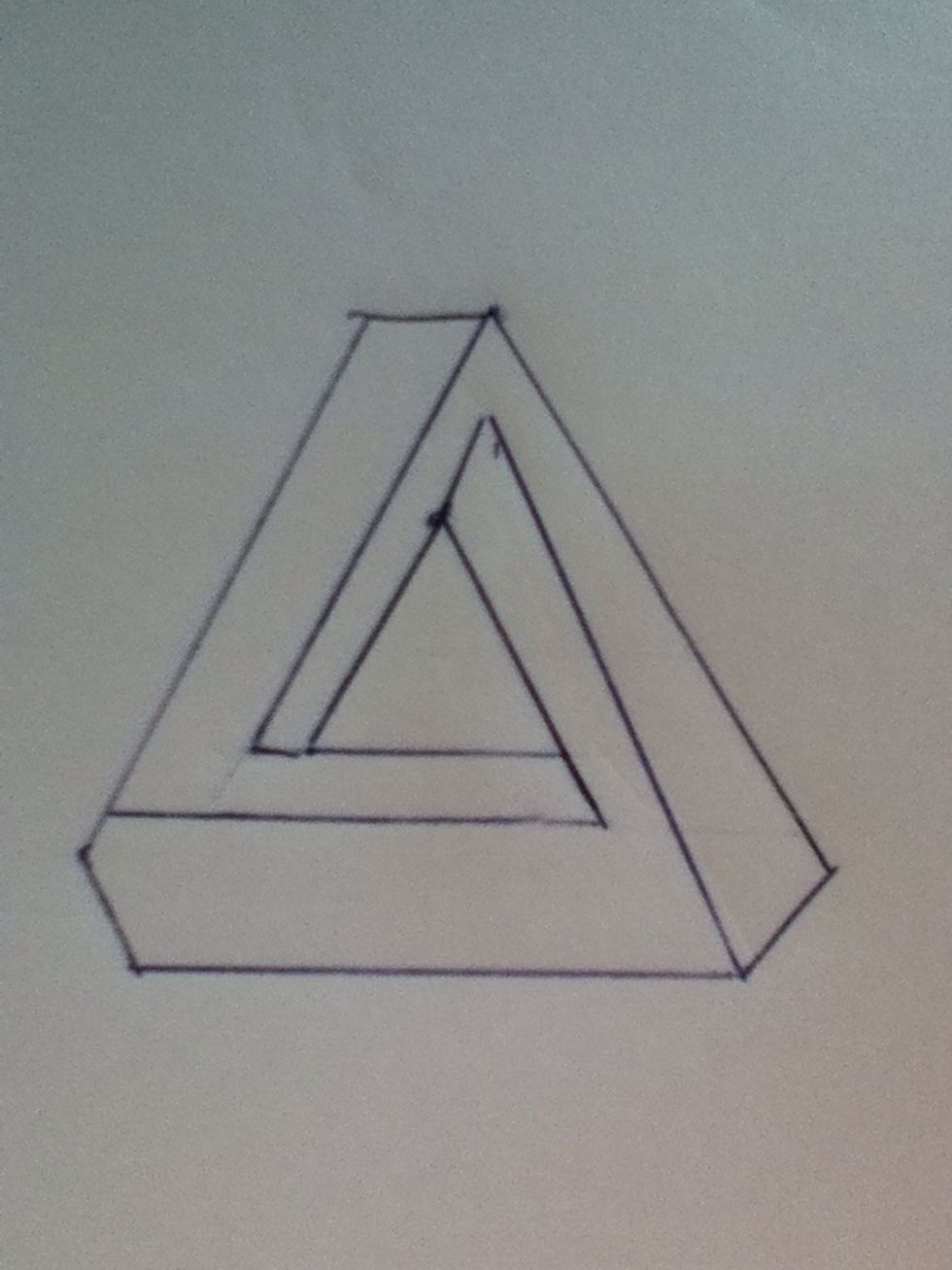 Now, draw these lines coming off the small lines you drew before.
Colour it in! It makes it look nice and is easier to see the illusion!
Any questions? Just ask me- I don't bite! :)
Paper
Pen/pencil
Coloured pencils (optional)
Georgia Mordred
I love to read, write, draw, knit, cook and loads more crafty stuff! I love Harry Potter, Merlin, Doctor Who, Narnia, Lord of the Rings, Sherlock and more.
221 Baker Street, Camelot