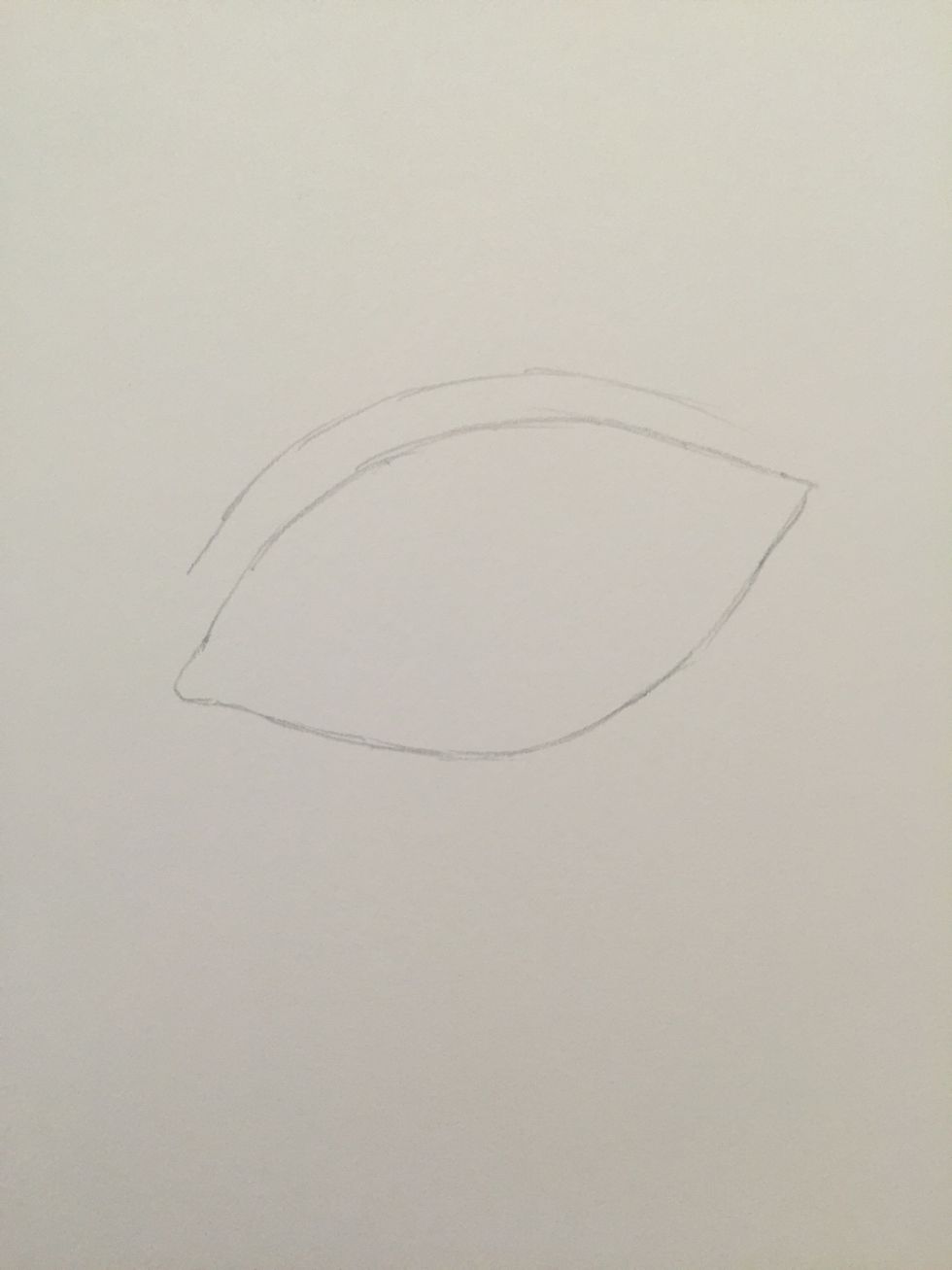 First, draw a shape like this. Include the eyelid crease and tear duct.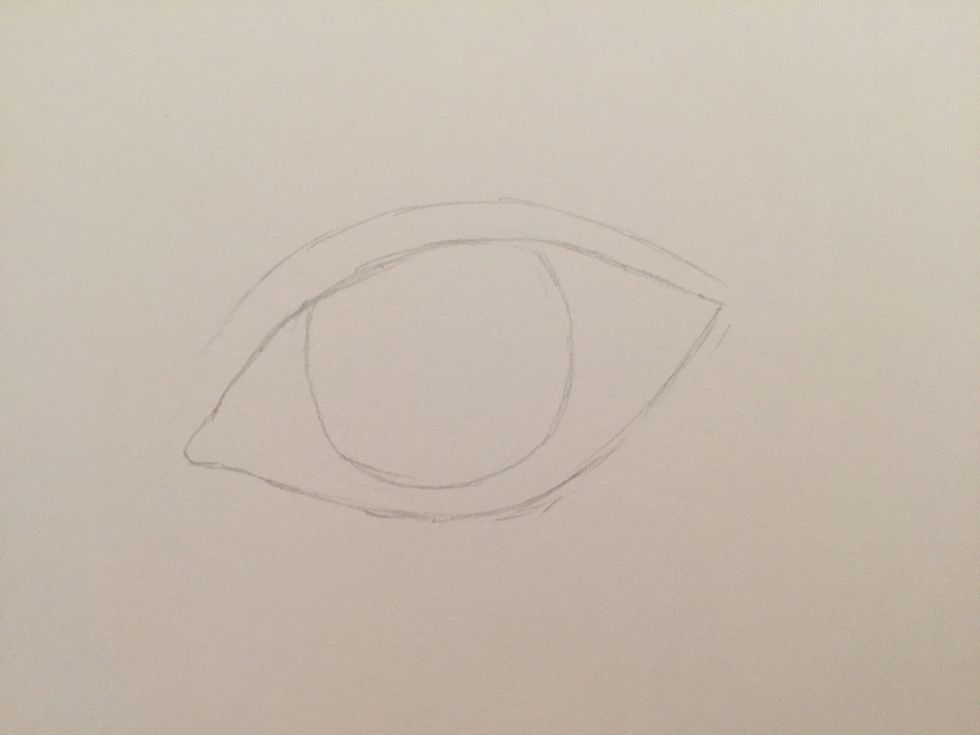 Draw the iris. Make sure no white shows on the top, but also make sure the iris doesn't touch the bottom of the eye.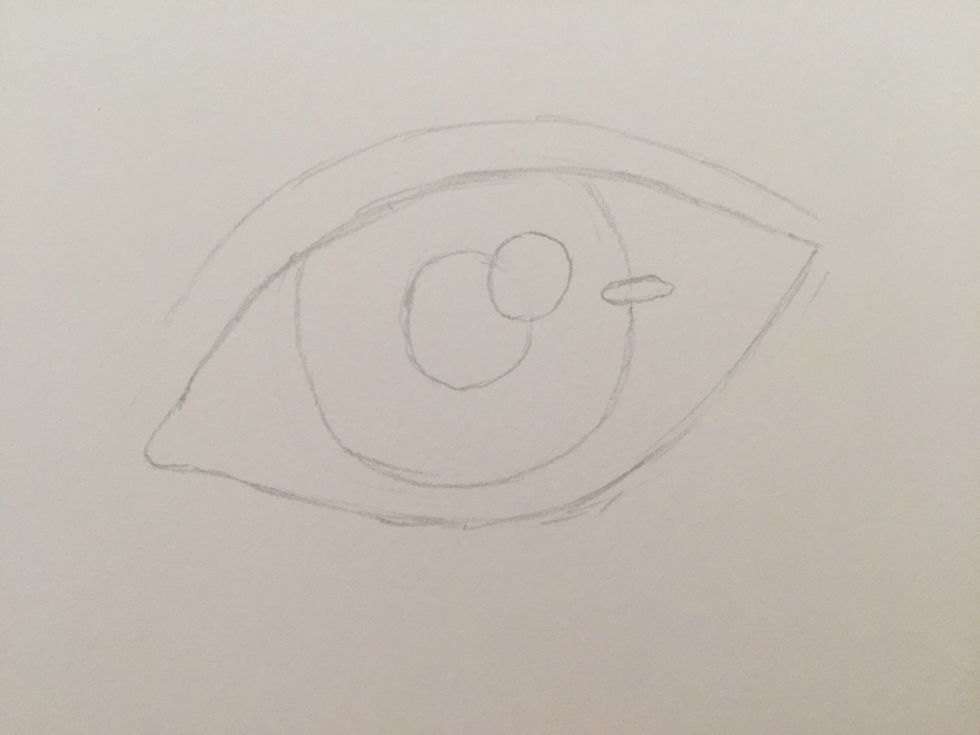 Draw the pupil in the center of the iris. Draw shapes in the iris, which will be the shine in the eye. If there is no shine, that'd mean the person is dead.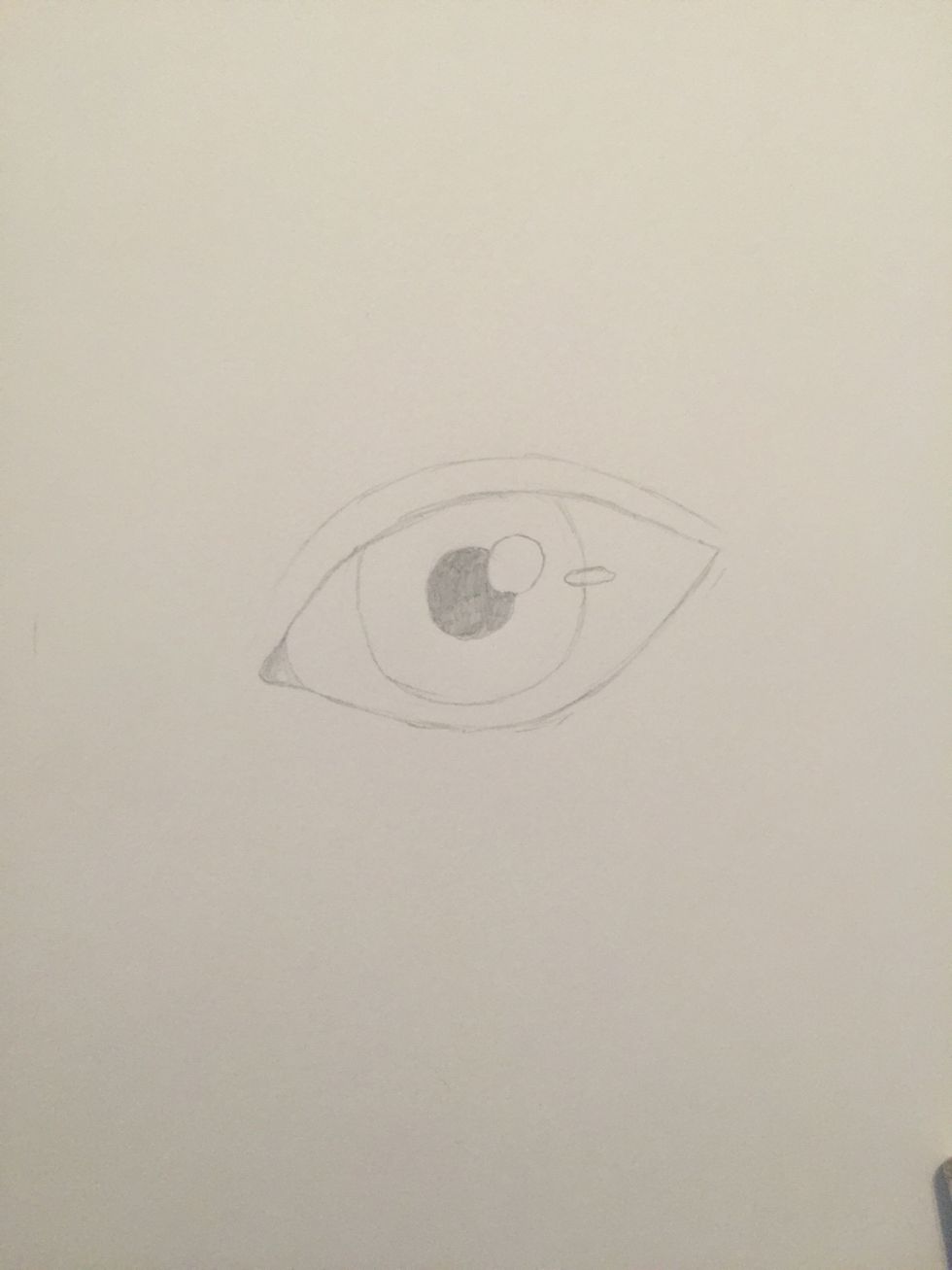 Next, lightly shade in the pupil and tear duct. Don't fret too much about it, you can shade them darker later.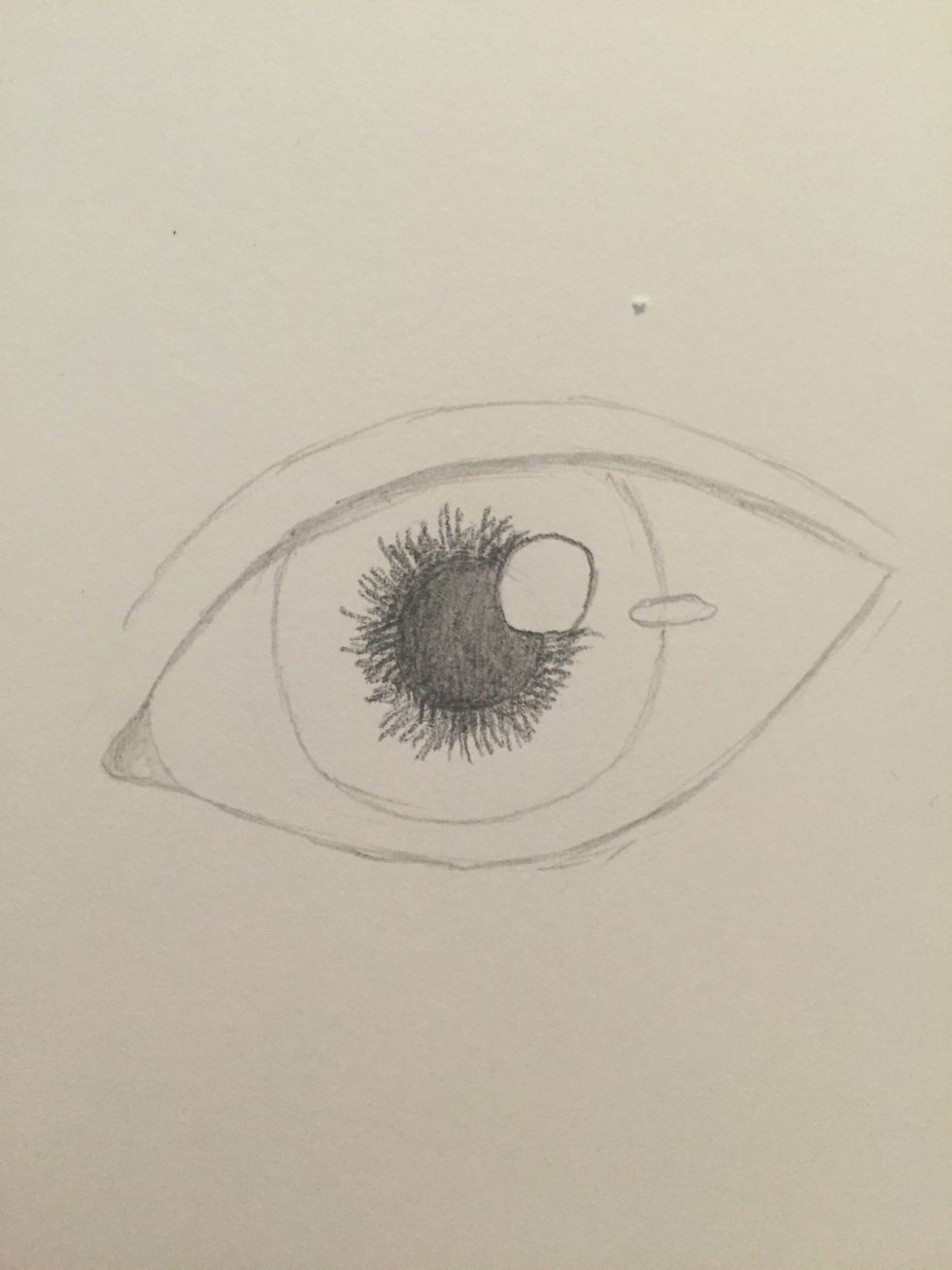 Make the pupil darker as you start to shade your iris in. Start with little lines that make a ring around the eye.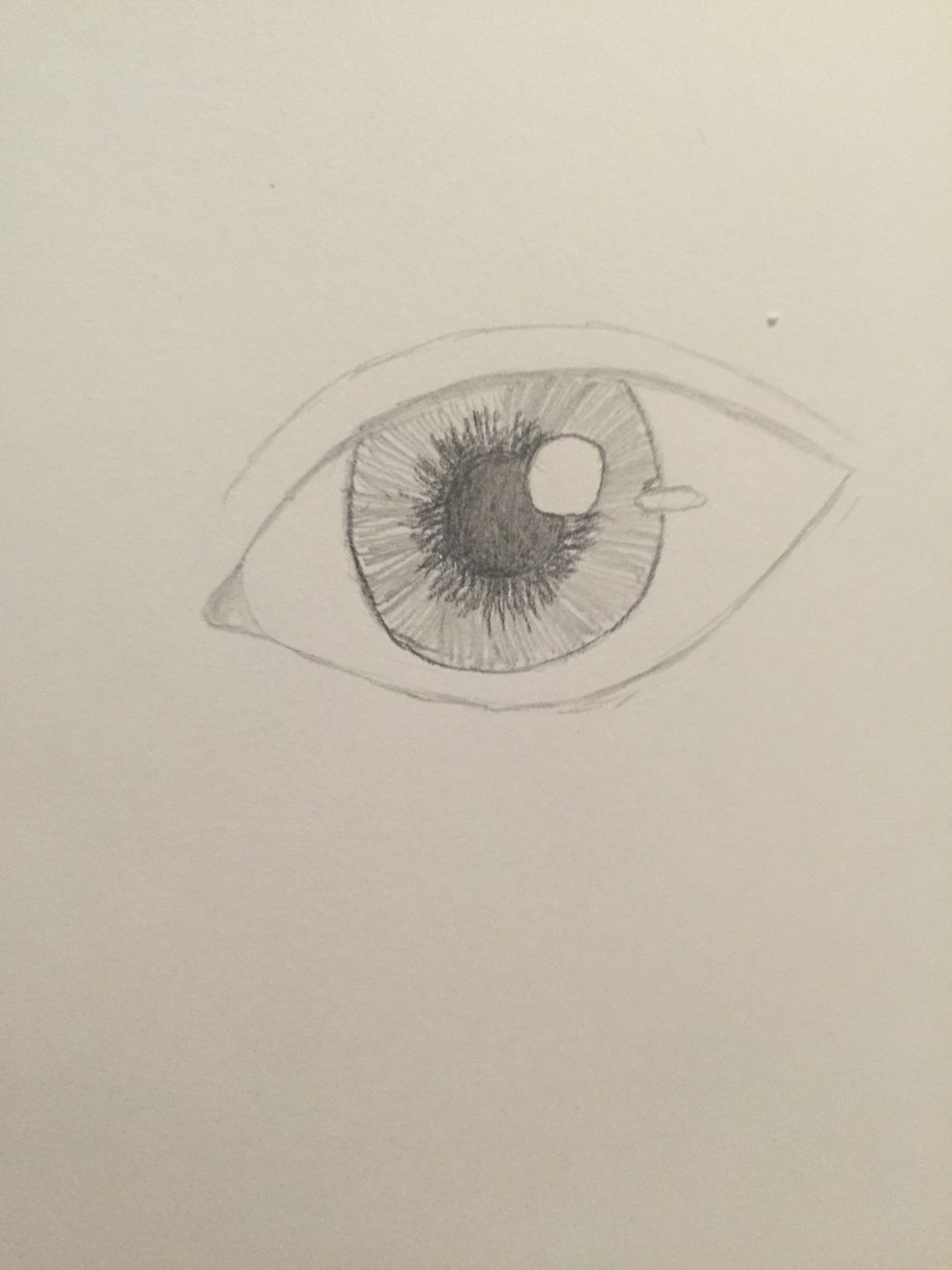 Draw lines sprouting from the first ring around the pupil. This is the "base" for shading in the rest of the iris.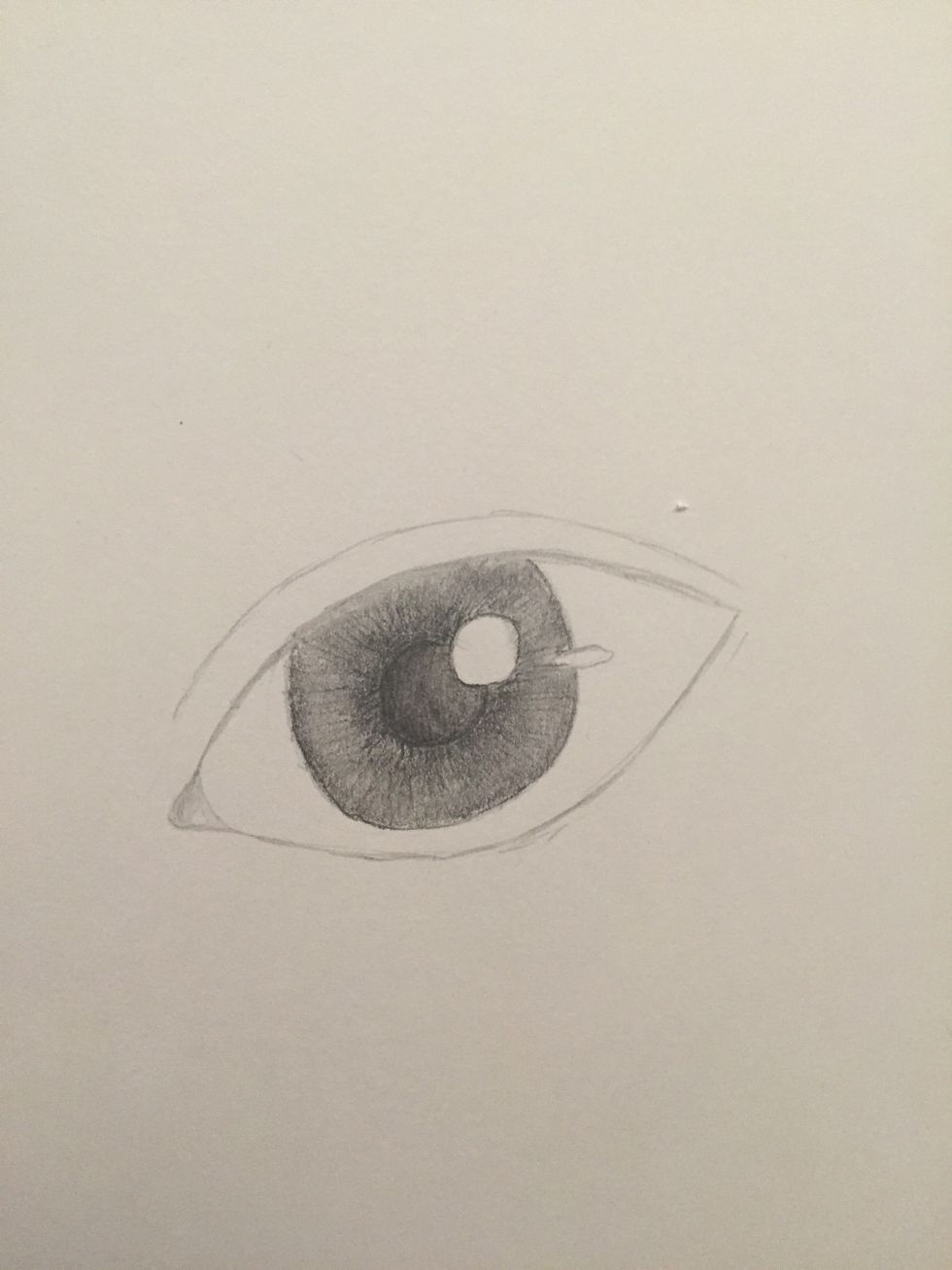 Darken your base. Then, made the edges of the iris darker. Blend it all, along with the rings around the pupil. You can blend it with your finger if you don't have a official blending tool.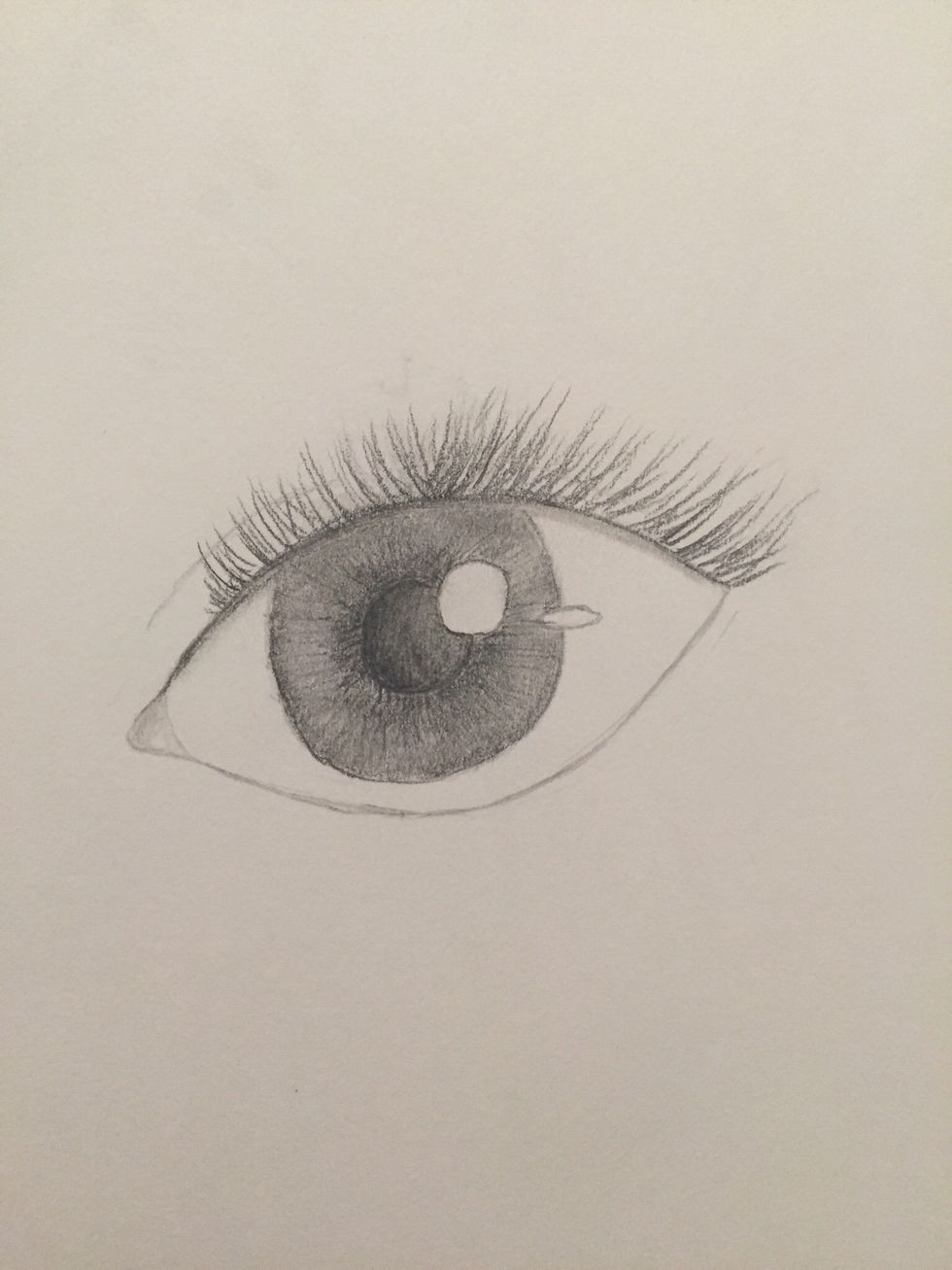 Now that you're done with the iris, it's time for eyelashes! Make sure your pencil is sharp and dark. Also make sure your eyelashes don't all go the same way. Make each of them angled and unique!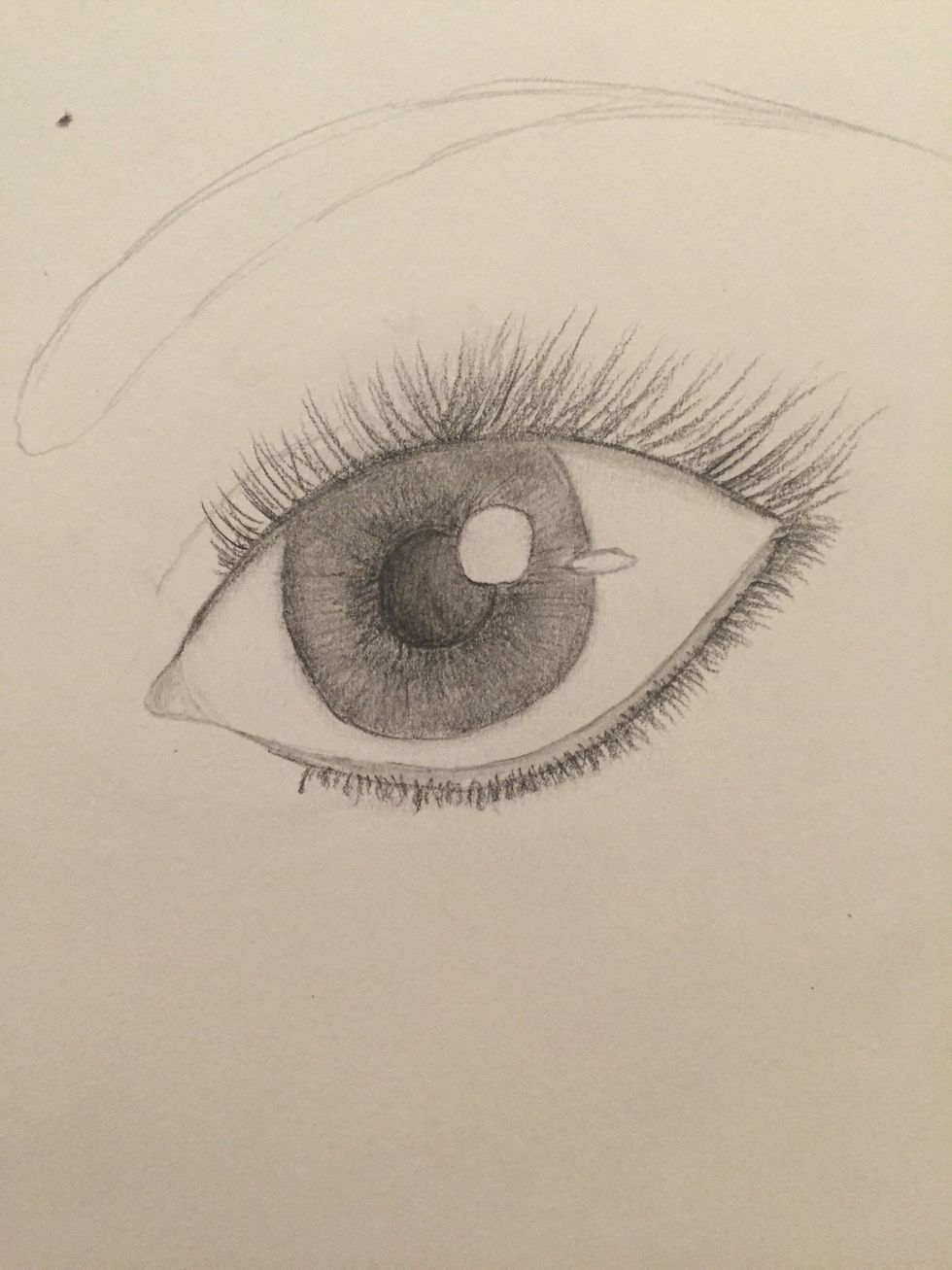 Add the bottom lashes. Make them much shorter, but with just as much variety. Also, softly sketch shape of eyebrow.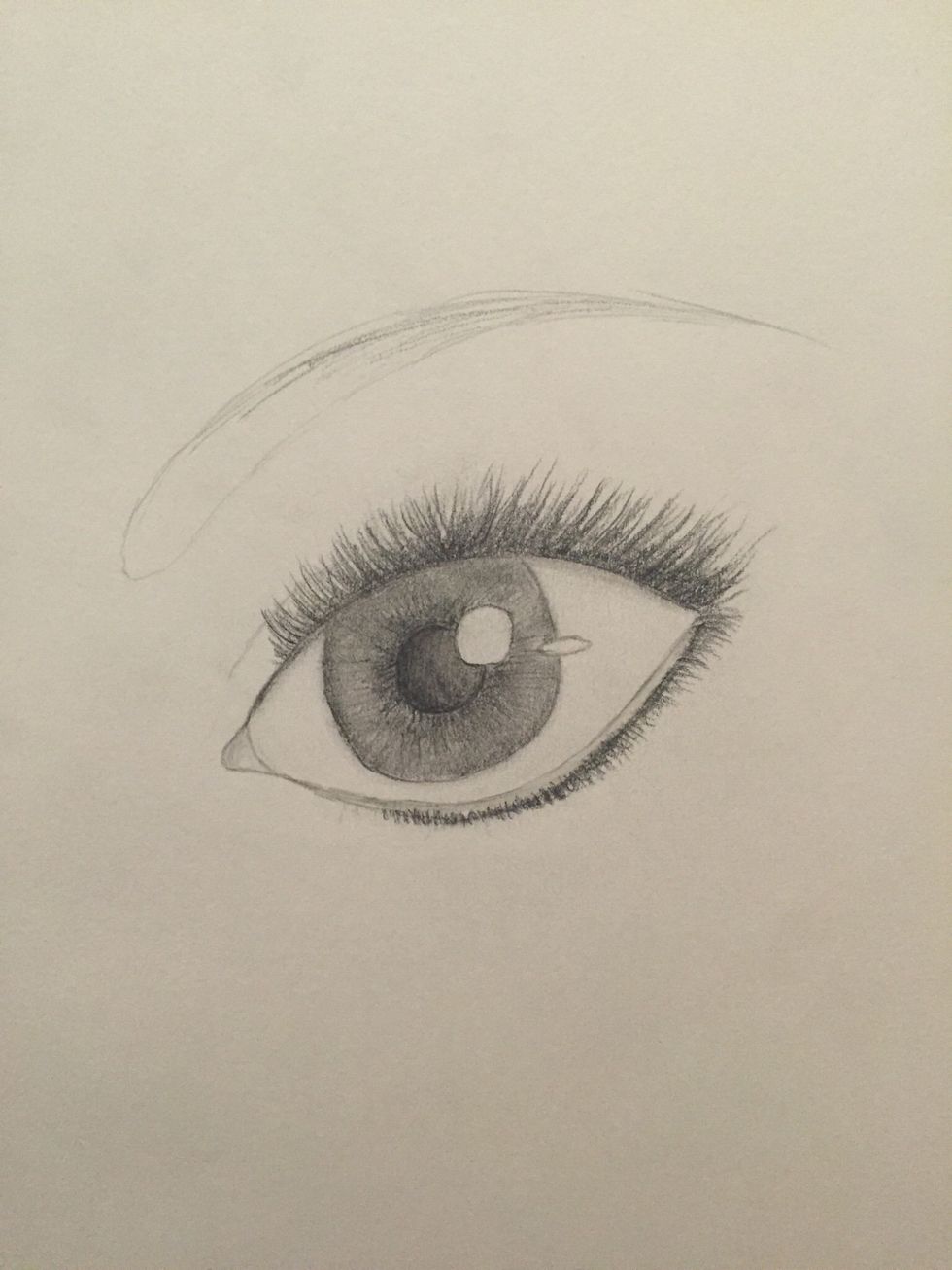 Start shading in the top eyelashes more. Make them look thick and dark.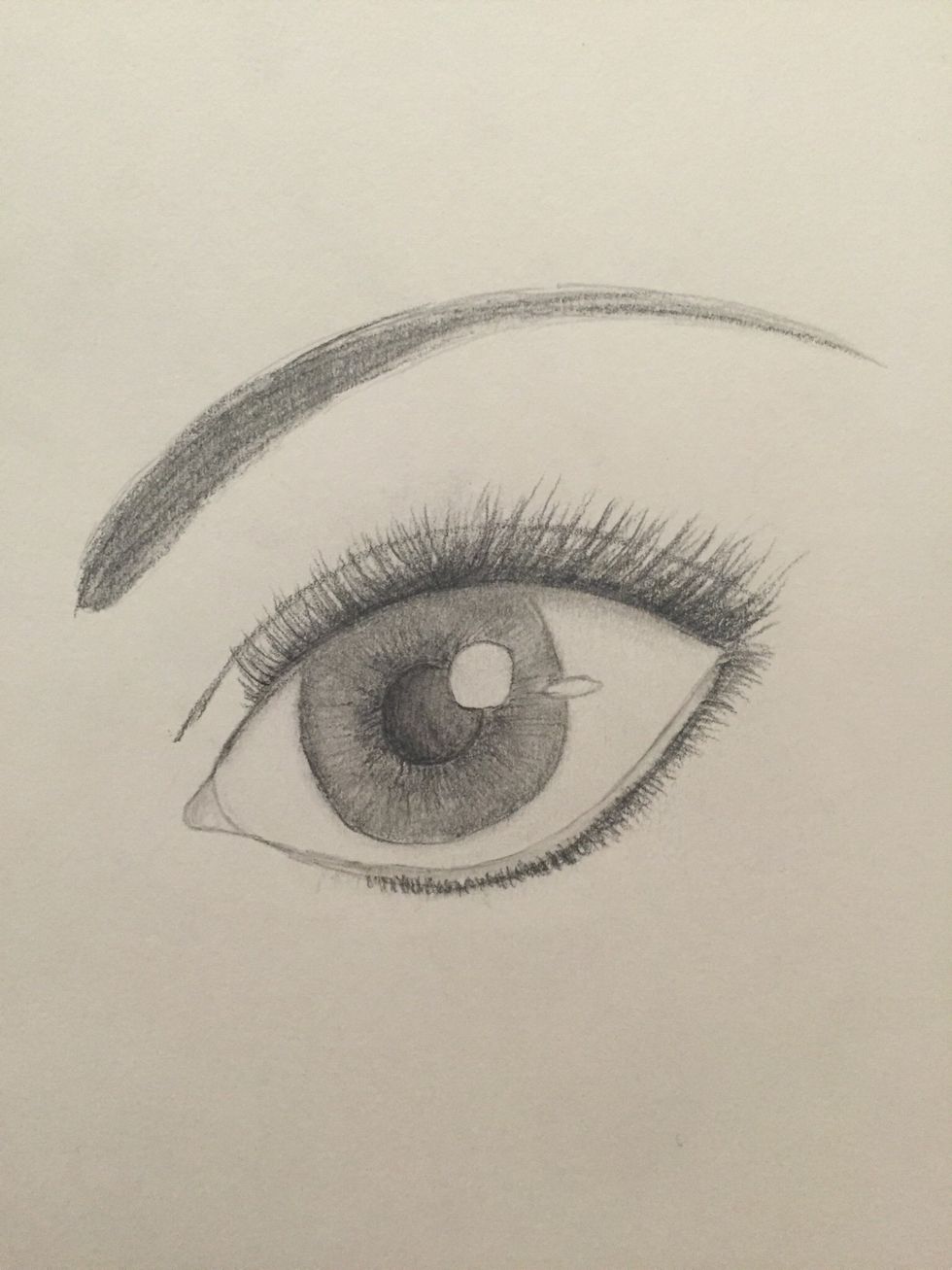 Voilà! Also, shade in your eyebrow with alternating short and long strokes. Make sure your eyelid crease is dark and deep.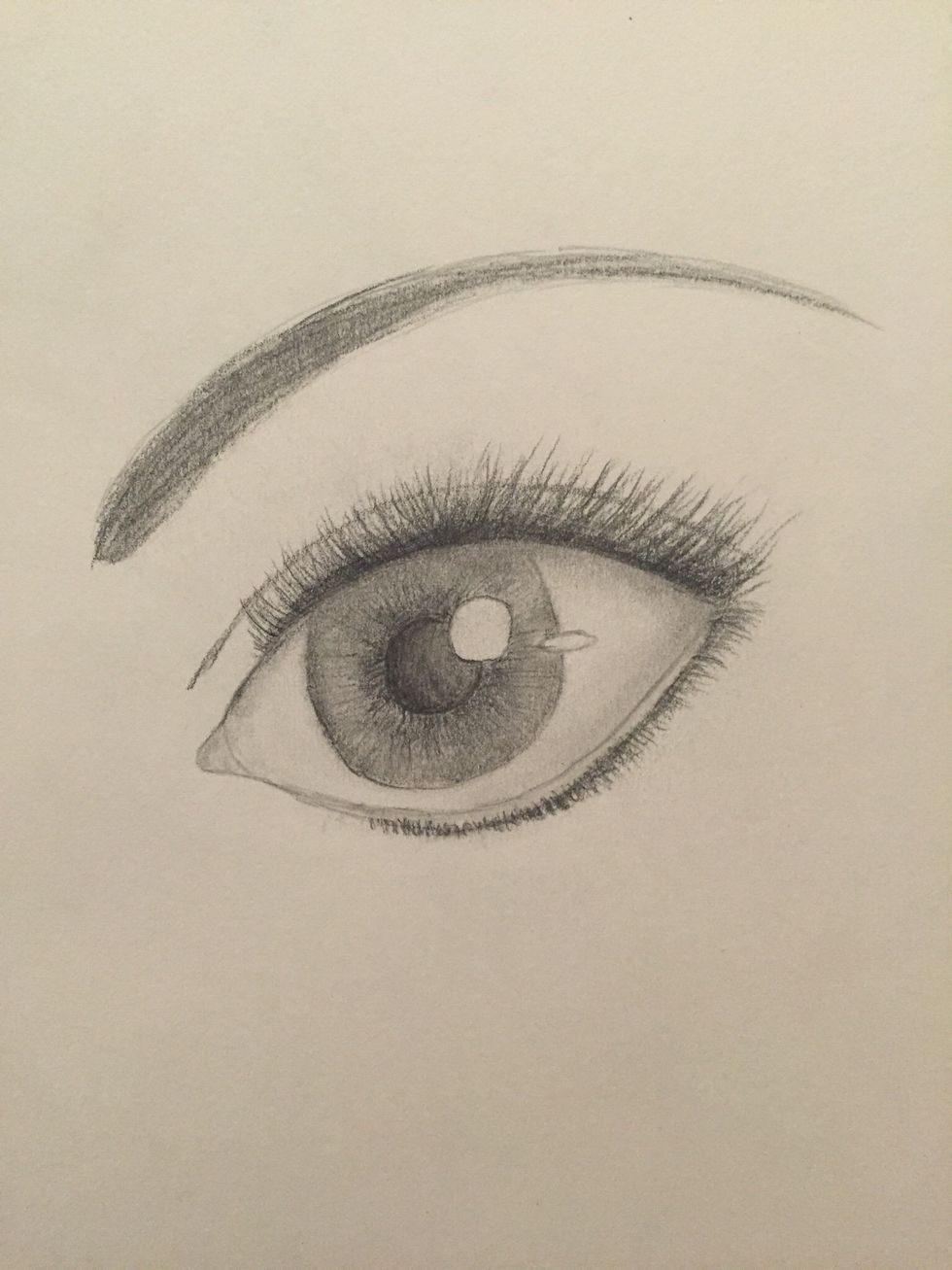 Shade inside the eyeball. Make shadows from eyelashes and the eyelid. Make the eye look rounded.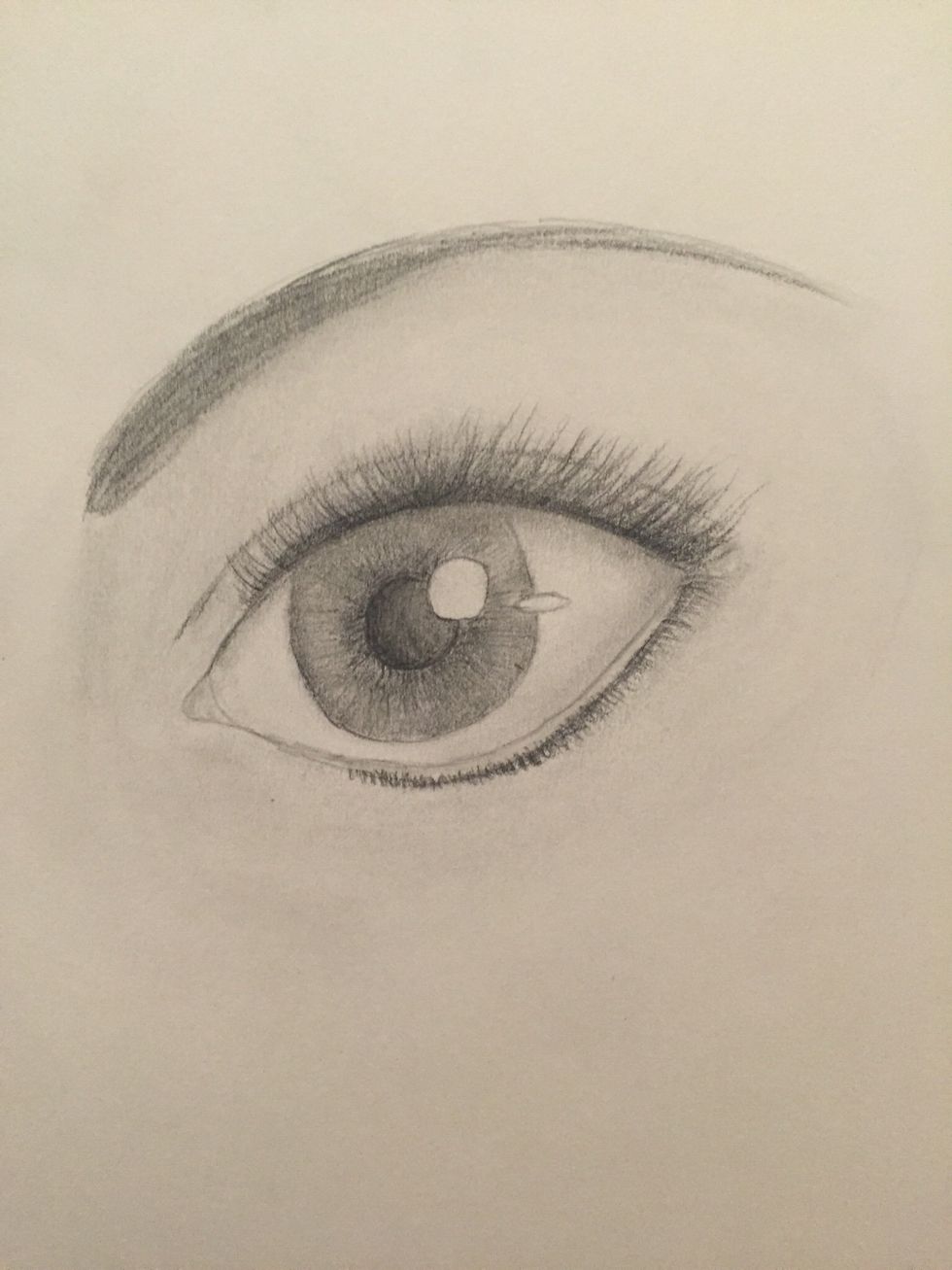 Shade around the eye and you're done!
Sorry if this eye is not as professional as you wished. I am a mostly self-taught twelve-year-old who hasn't been drawing for long. Thank you for listening!
Pencil(s)
Paper
Blending Tool (optional)