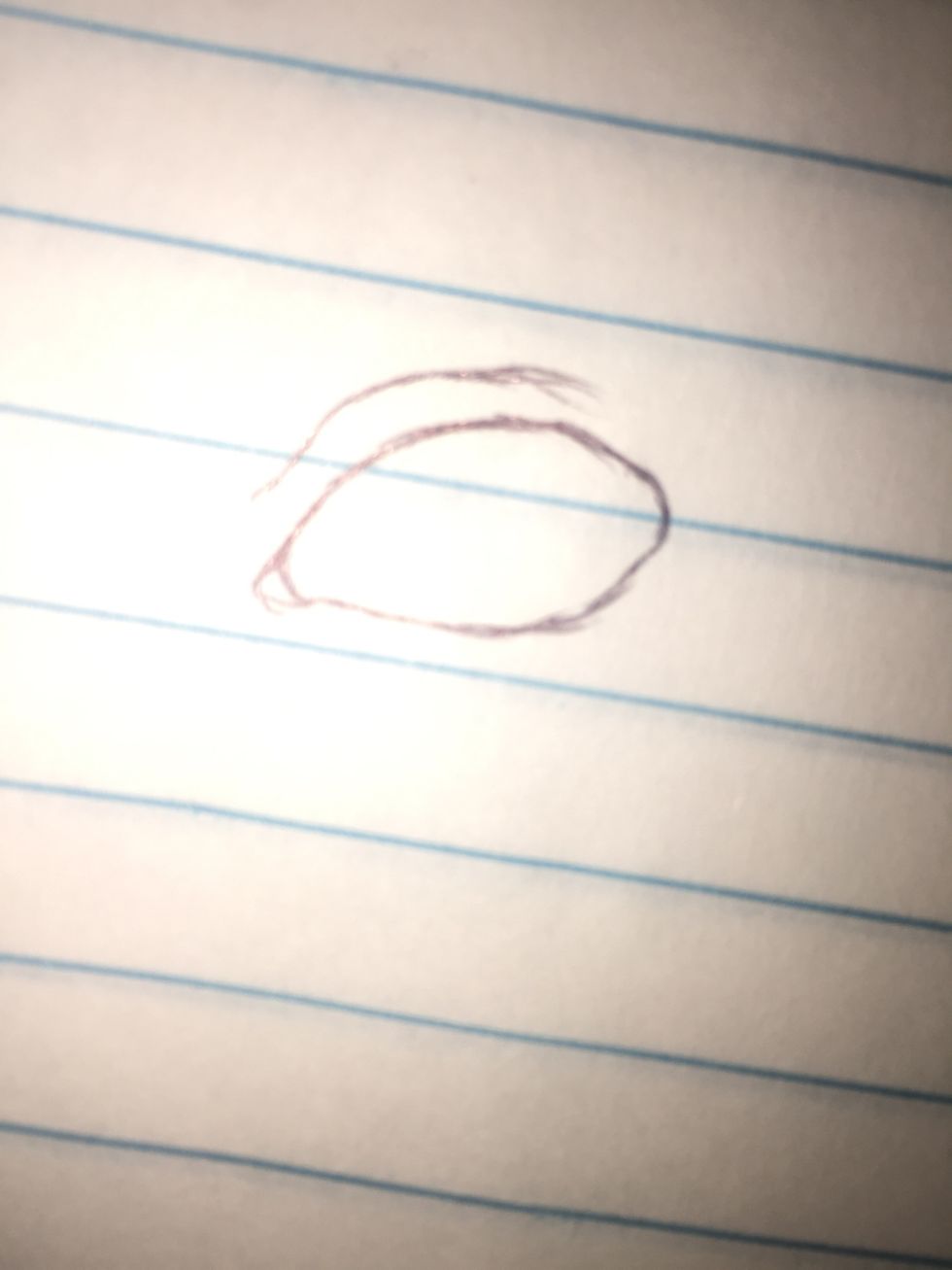 Start off with a lemon shape...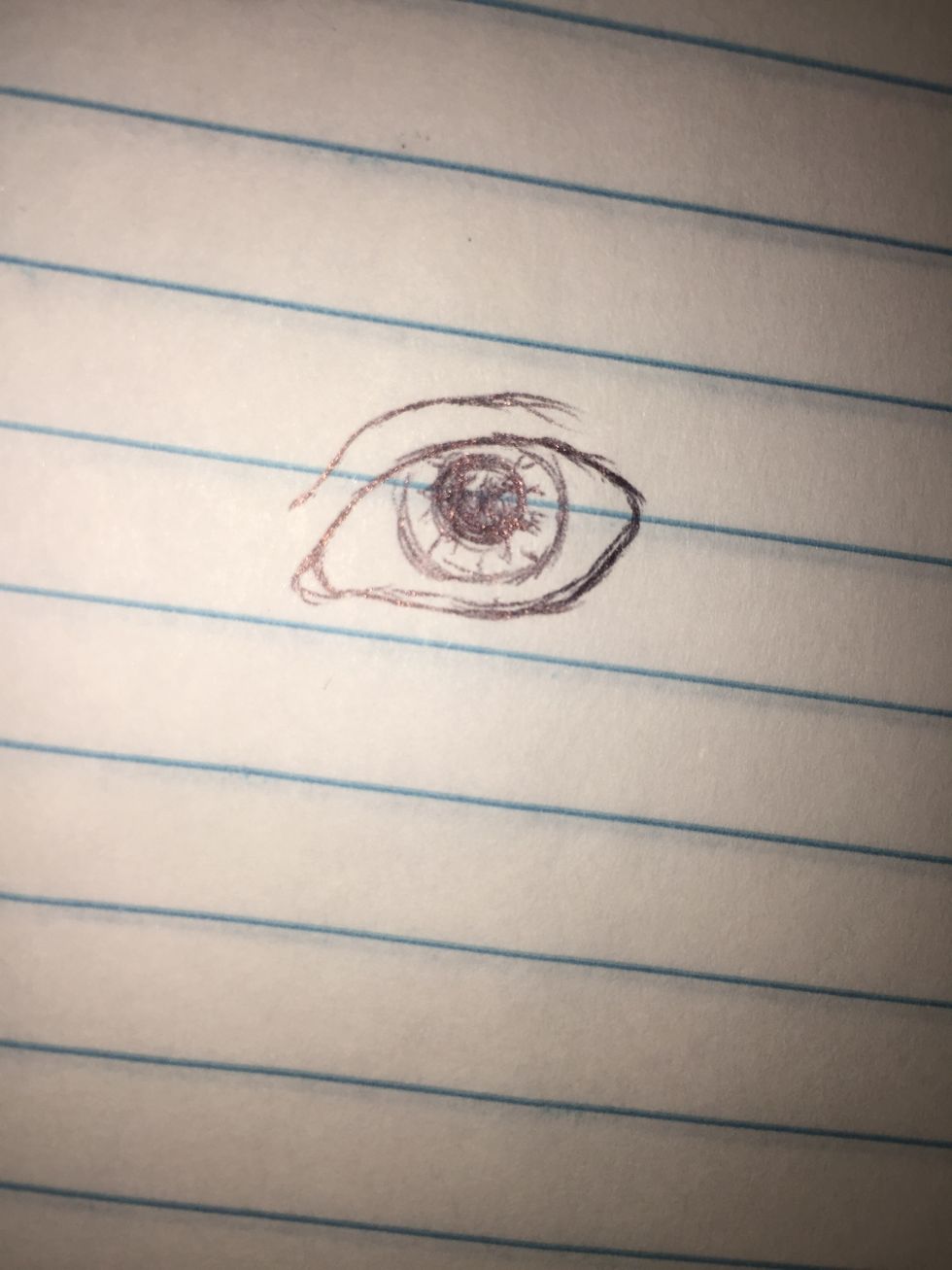 Add in the iris and pupil, leaving white areas as light pockets.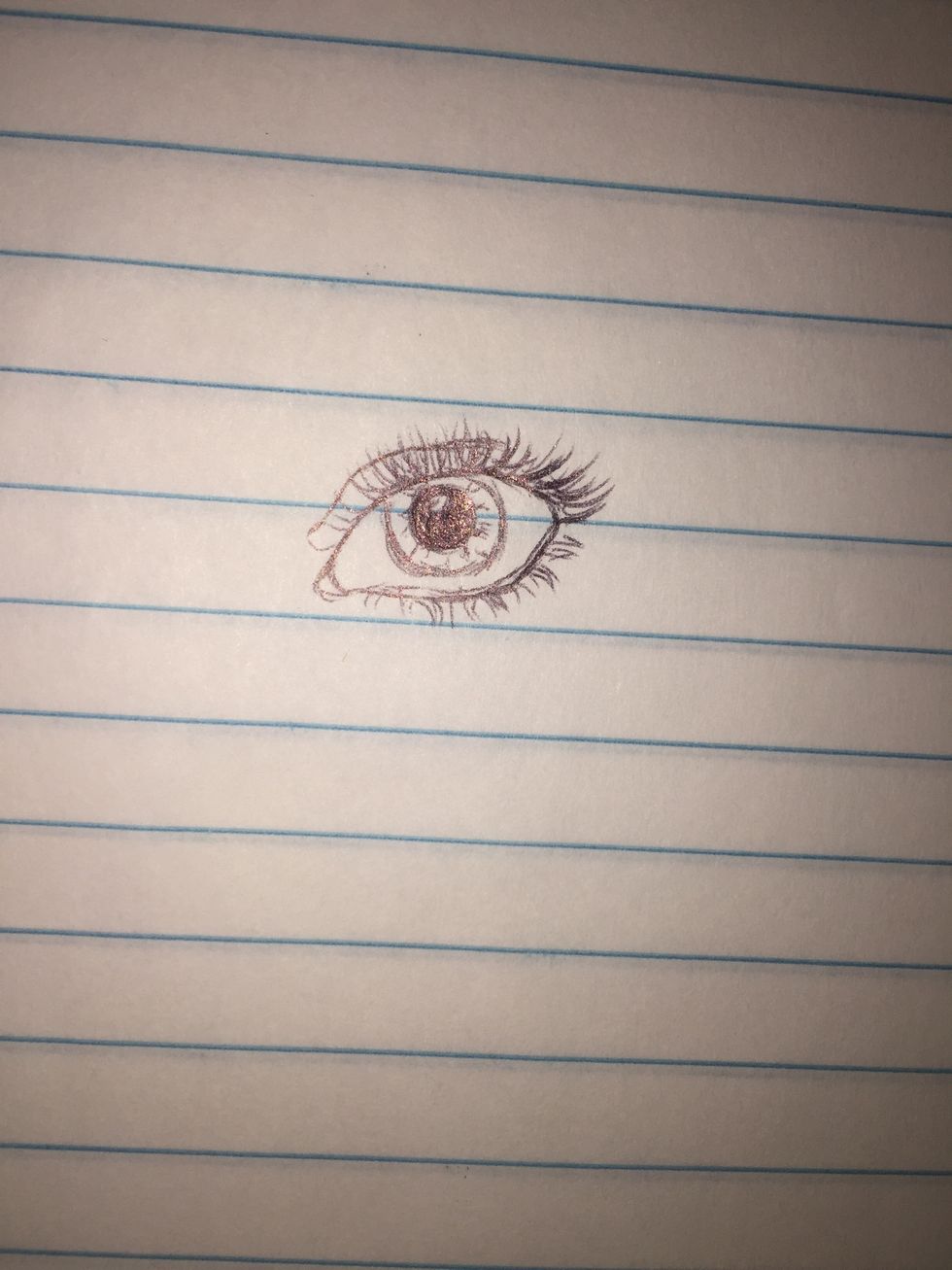 Lashes vary in length, bottom lashes should be relatively short if you are going for a natural look. Everybody's lashes are different so go crazy!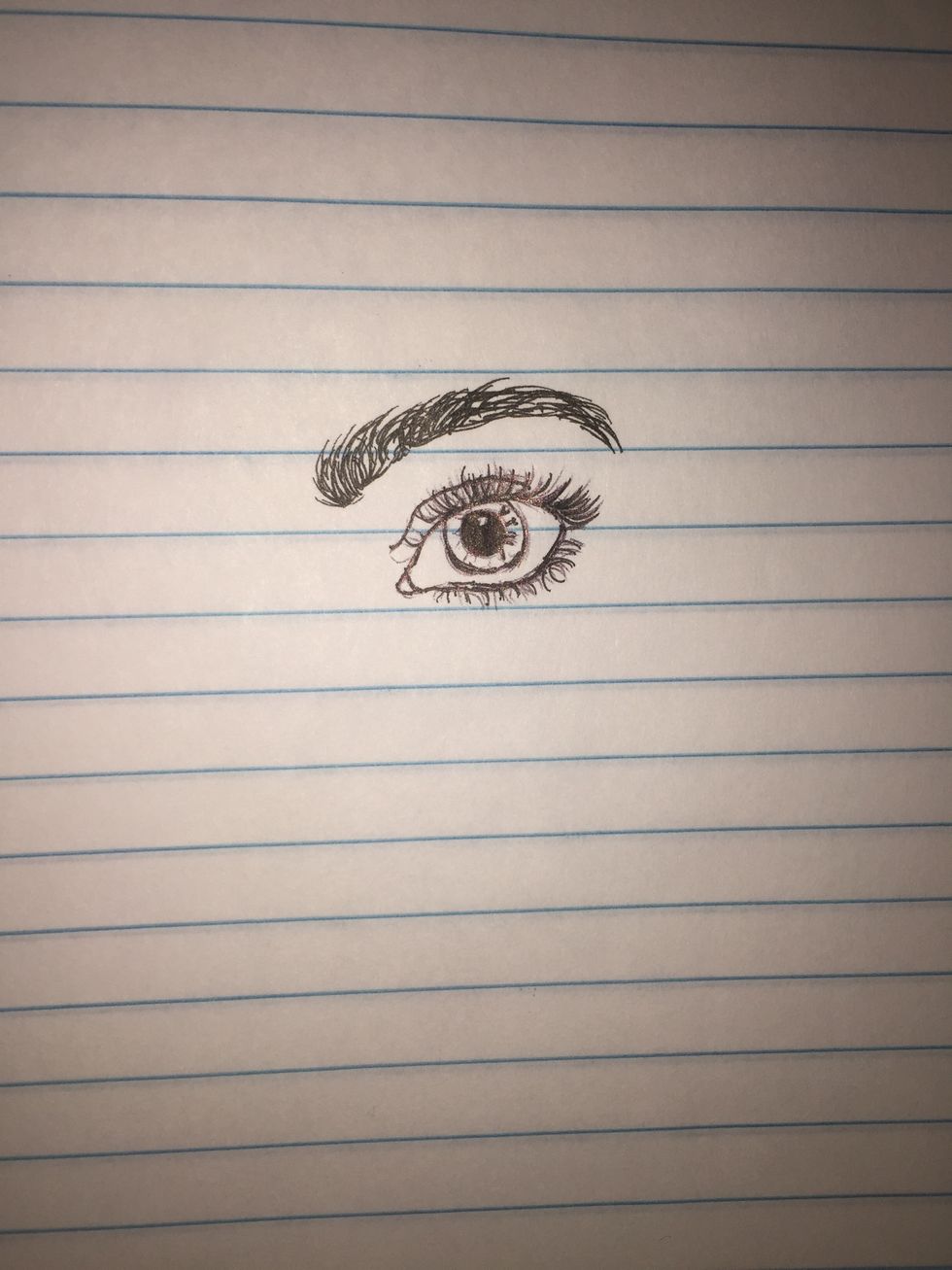 The shiny pen was annoying me so I went over in micron pens... Shape your eyebrow any way you prefer, I did a simple arch.
Colour any way that fits your character! :-)