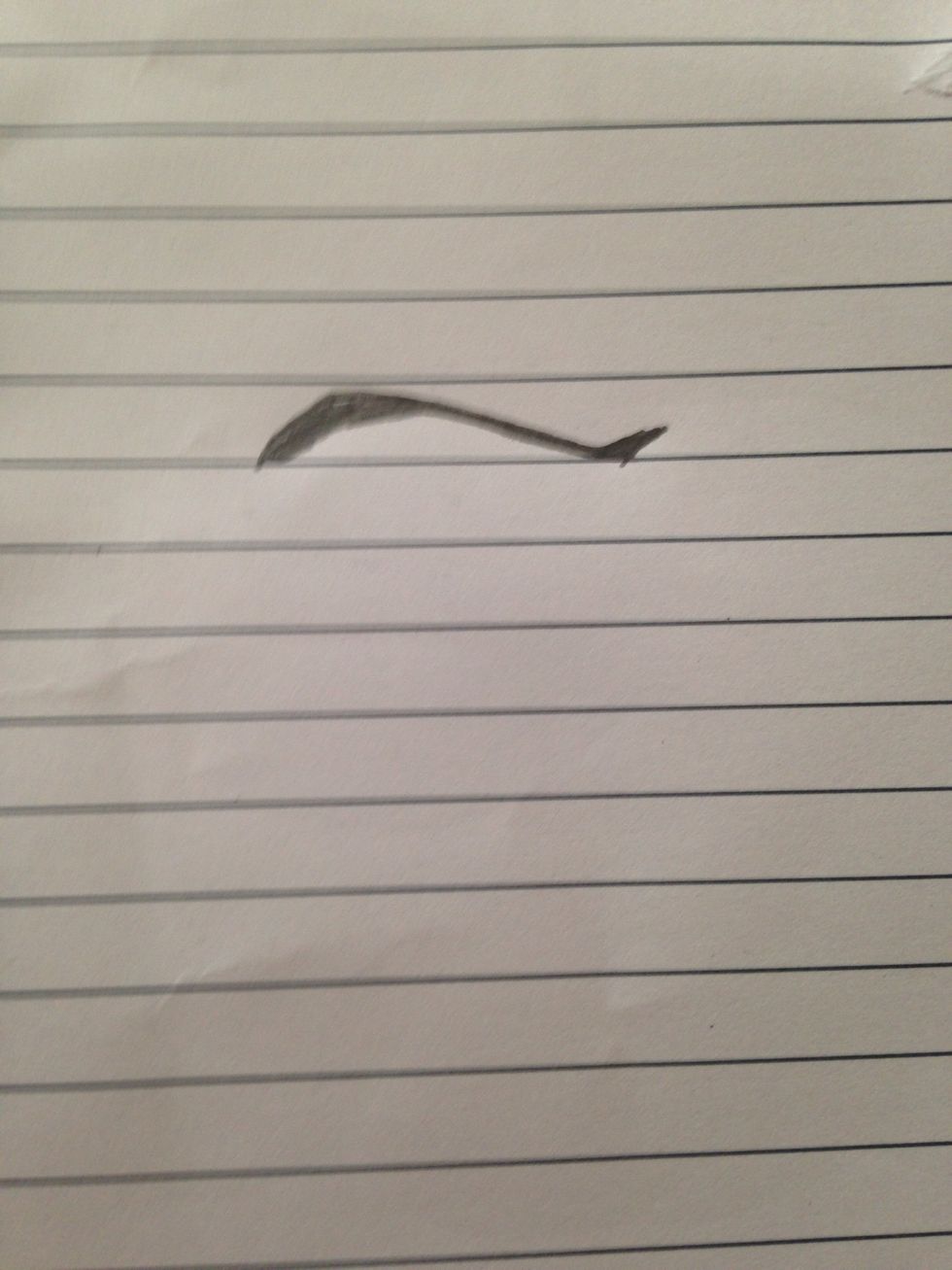 Okay! Let's get started! First you need to draw a small arch with a little wing at the end. You can thicken the lines if you want to.
Next draw a curved line a little bit away from the top line but curving round to connect onto the winged bit.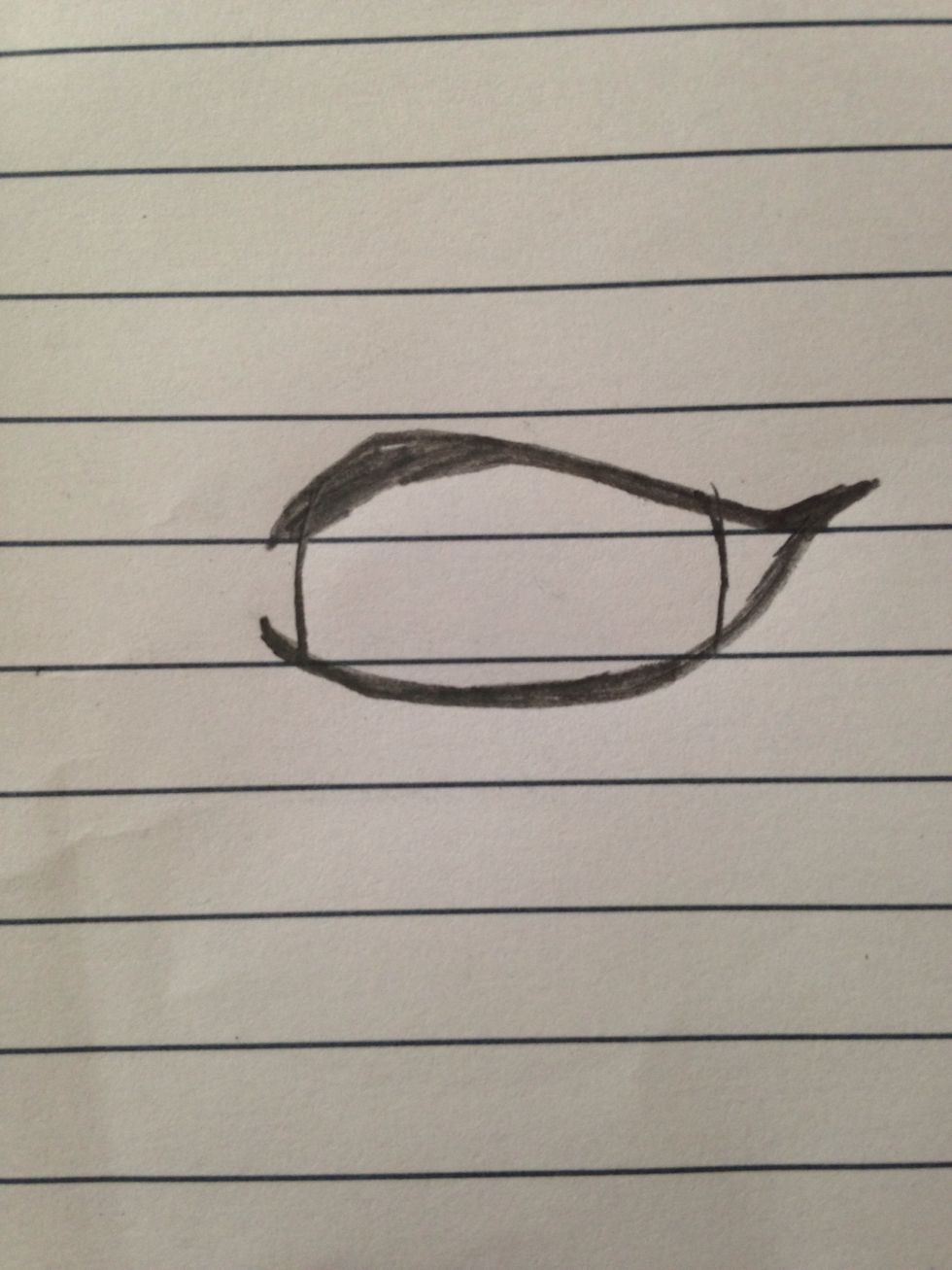 Then add some small curved lines inside that frame. This is the eyeball.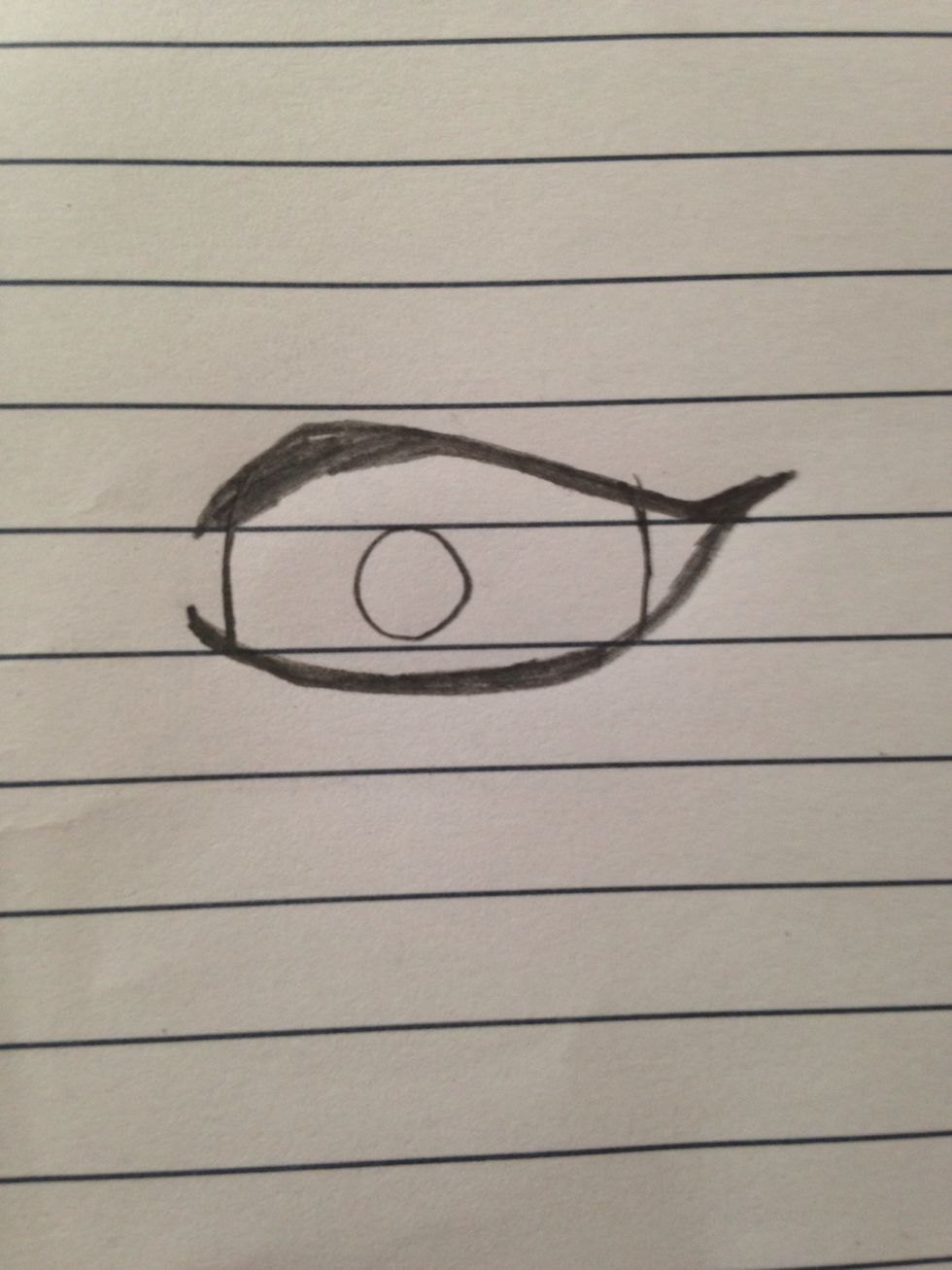 Then add a small circle in the centre. This is the pupil.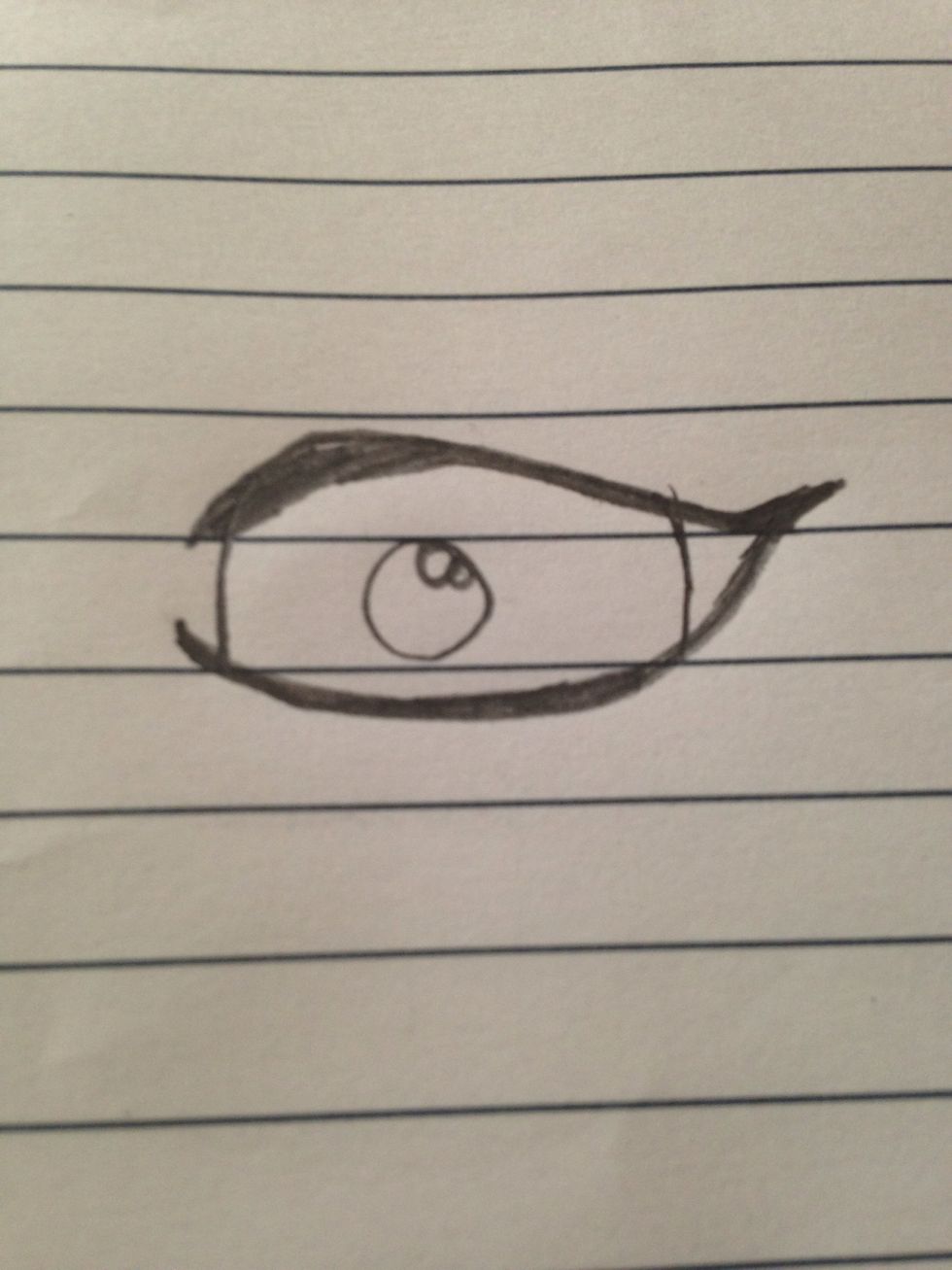 Add some small circles at the edge of the circle. This is like a little reflection.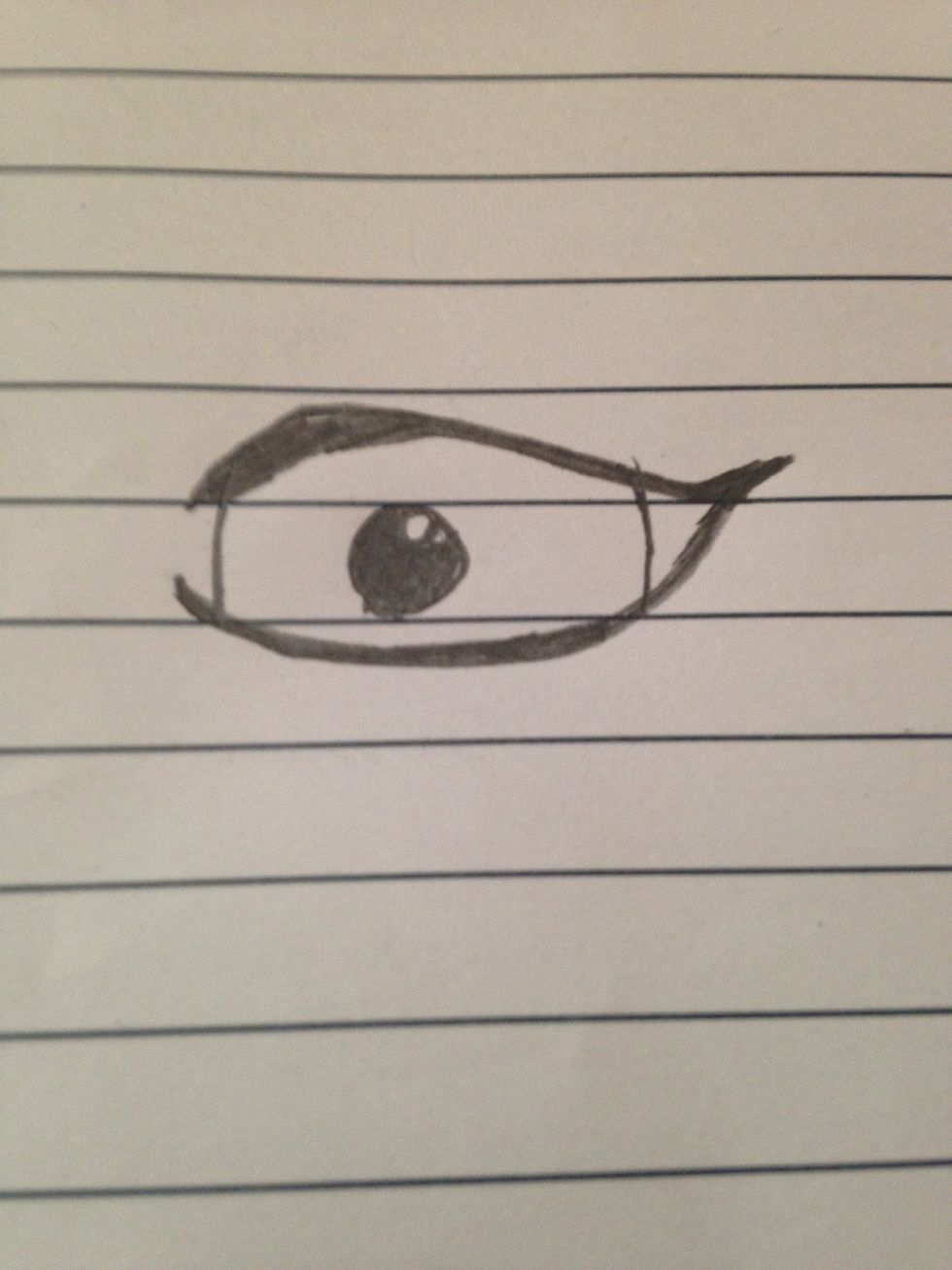 Shade the circle in.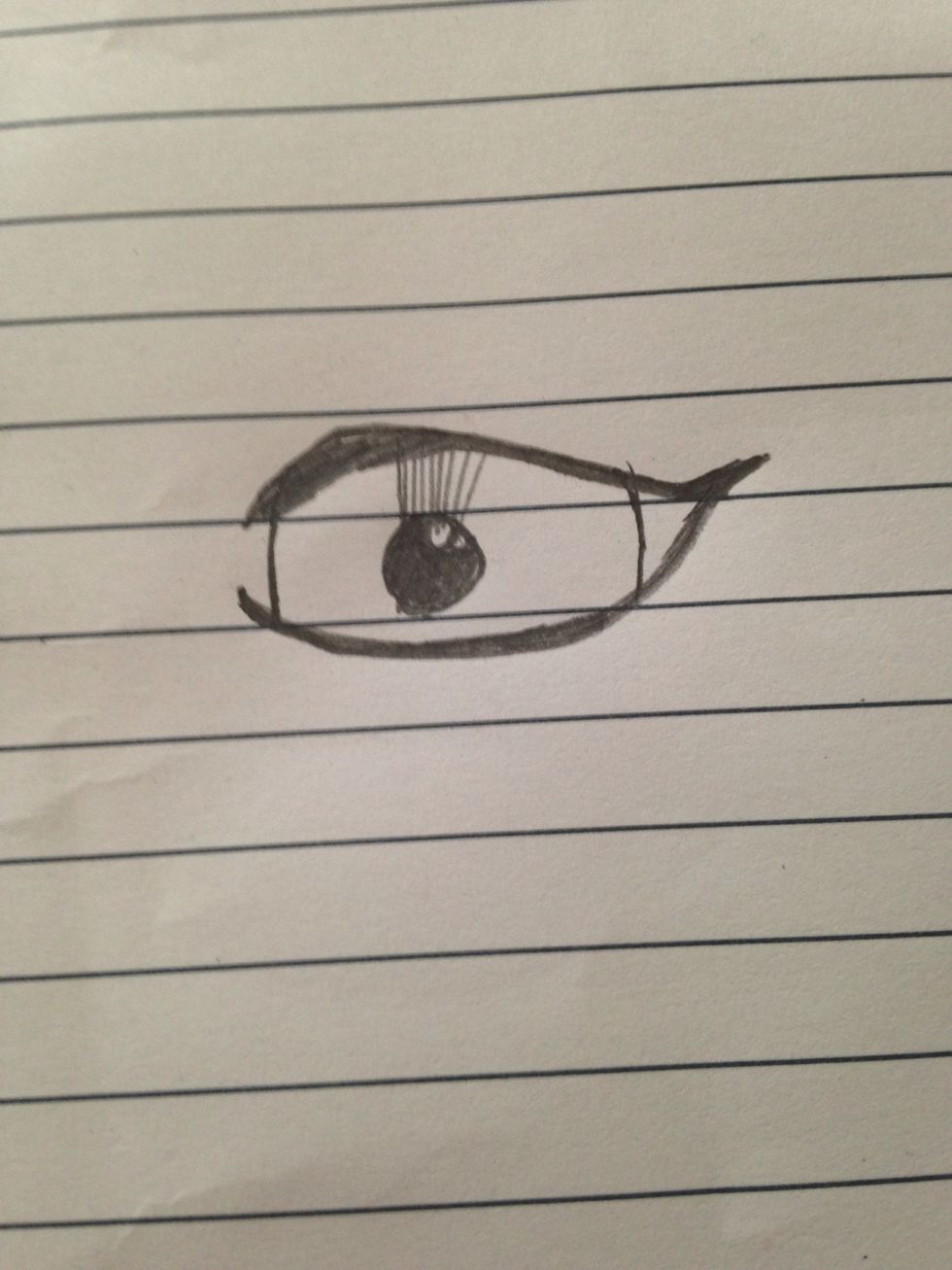 We are now going to draw little line going from the pupil to the edge of the eyeball. Do this the whole way round.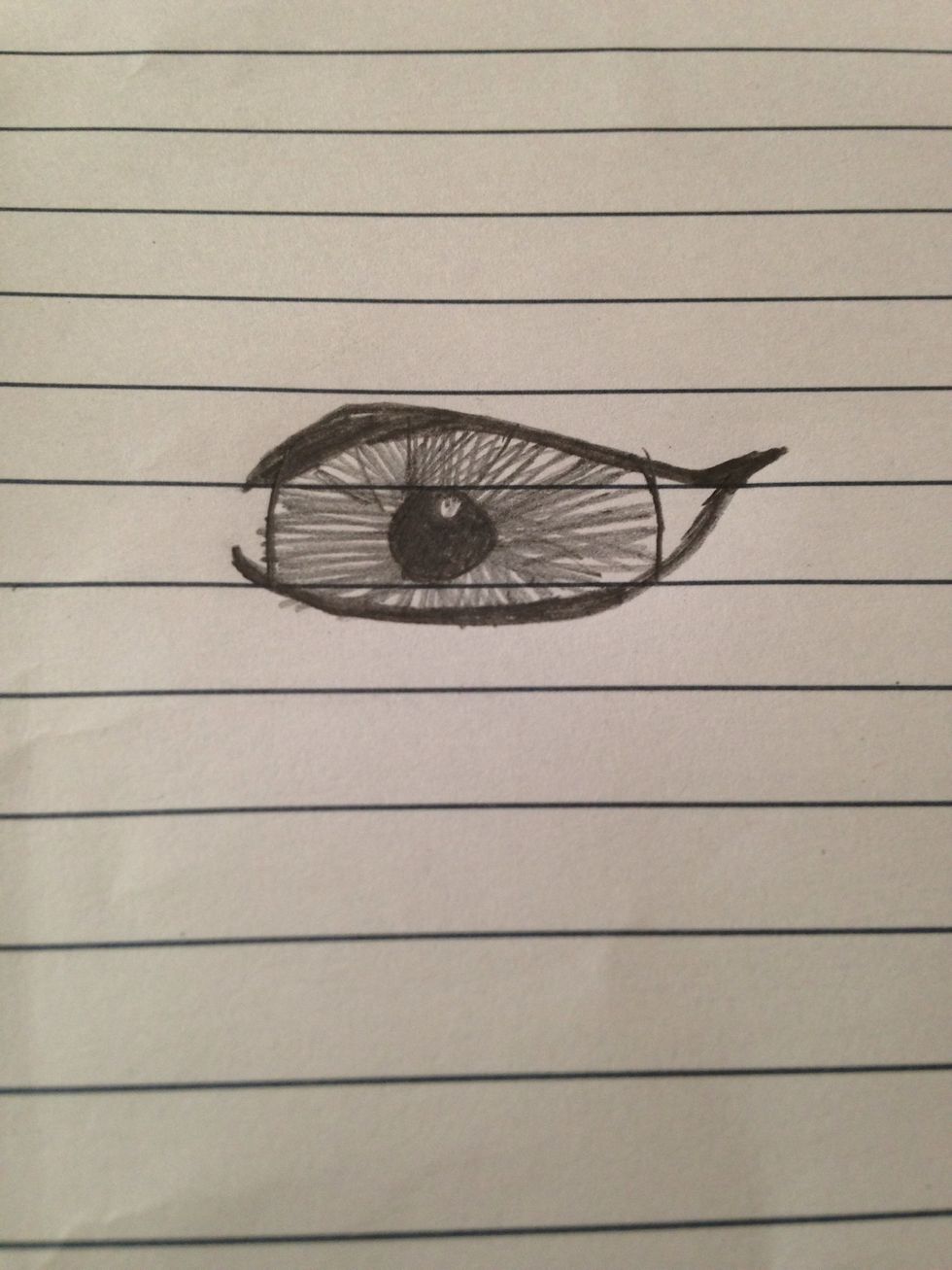 This is what it should look like once you have drawn the little lines.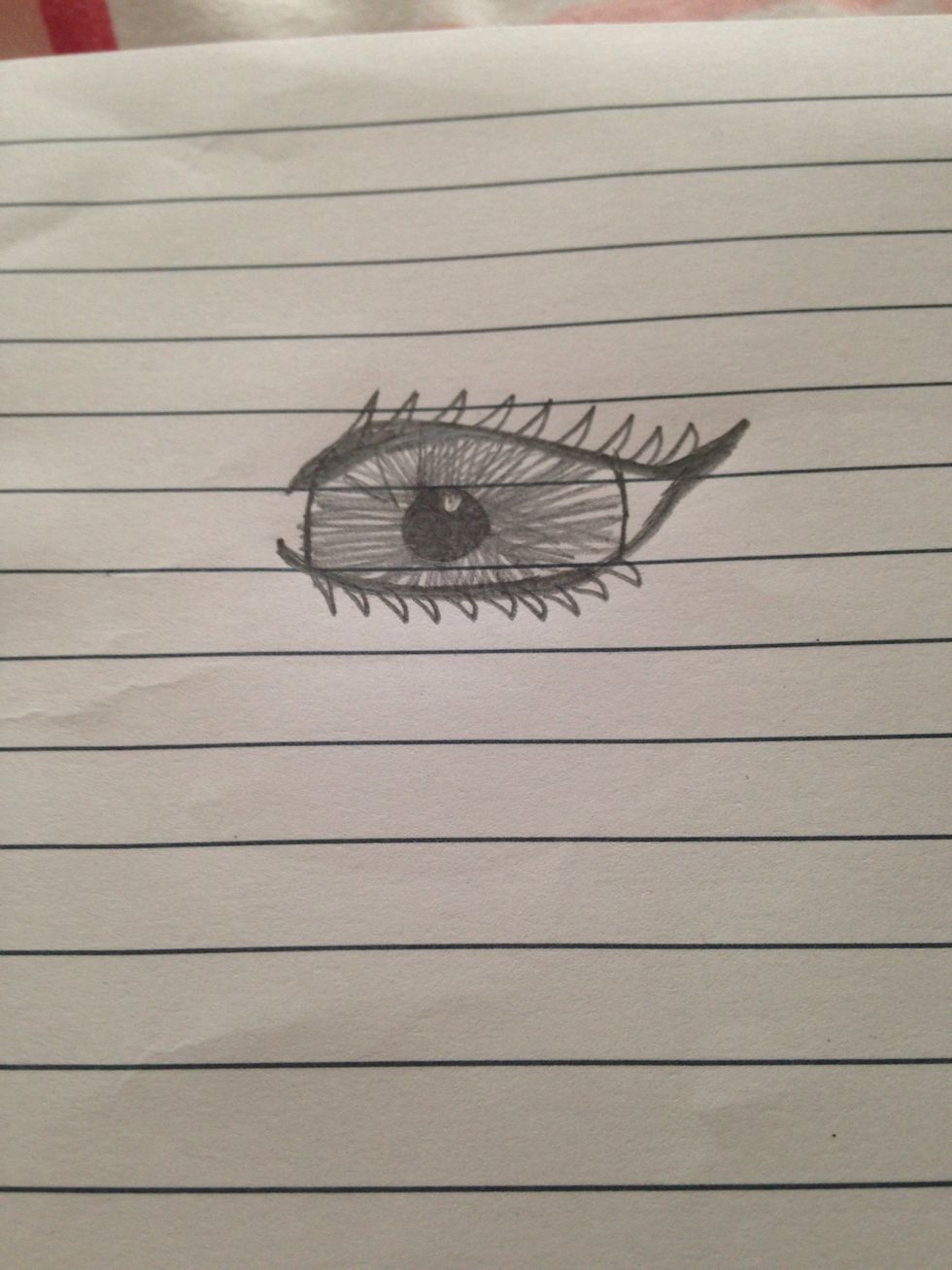 We are now going to add small triangles on the winged parts of the eye. These are the eyelashes.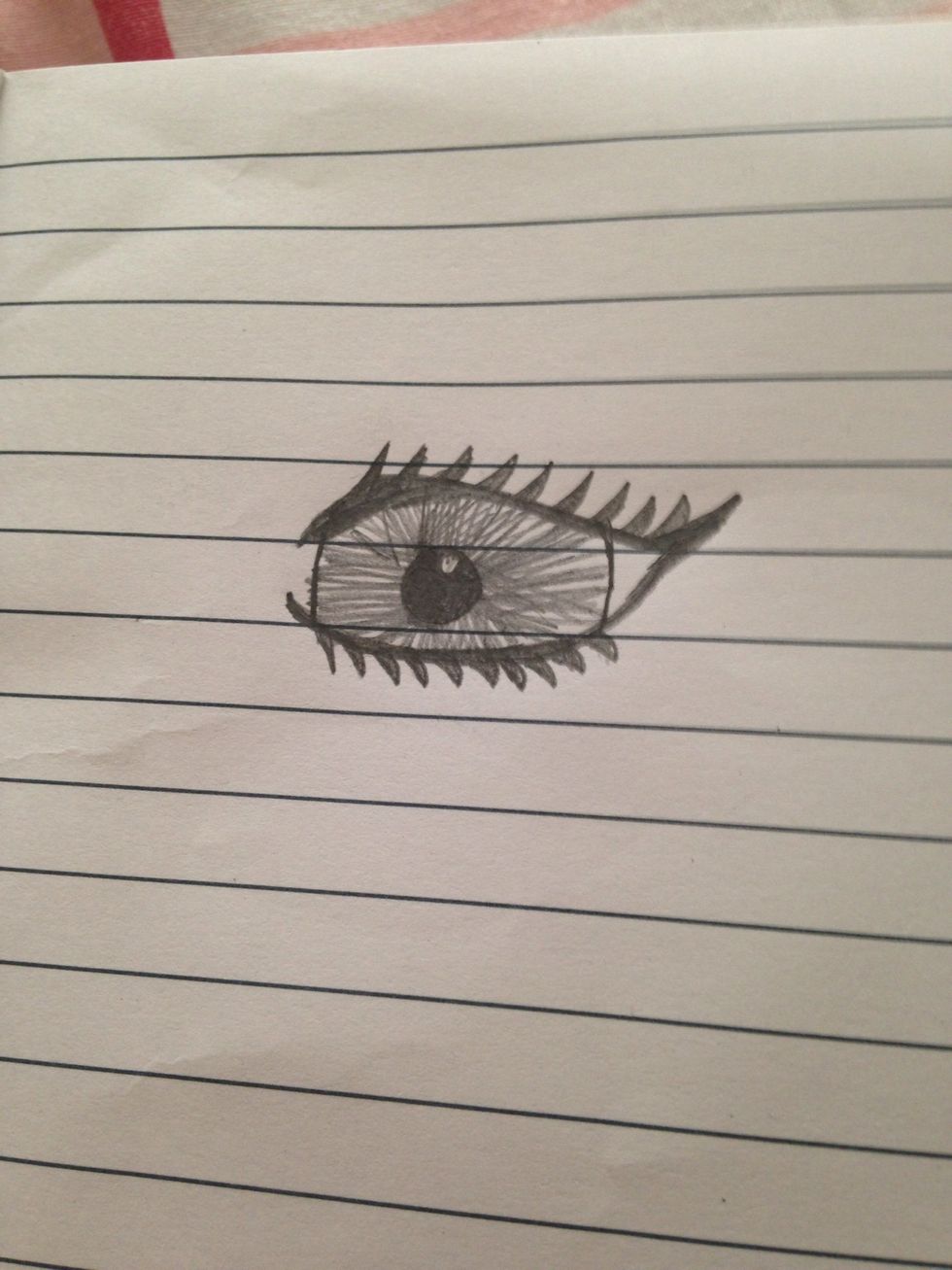 Now shade them in.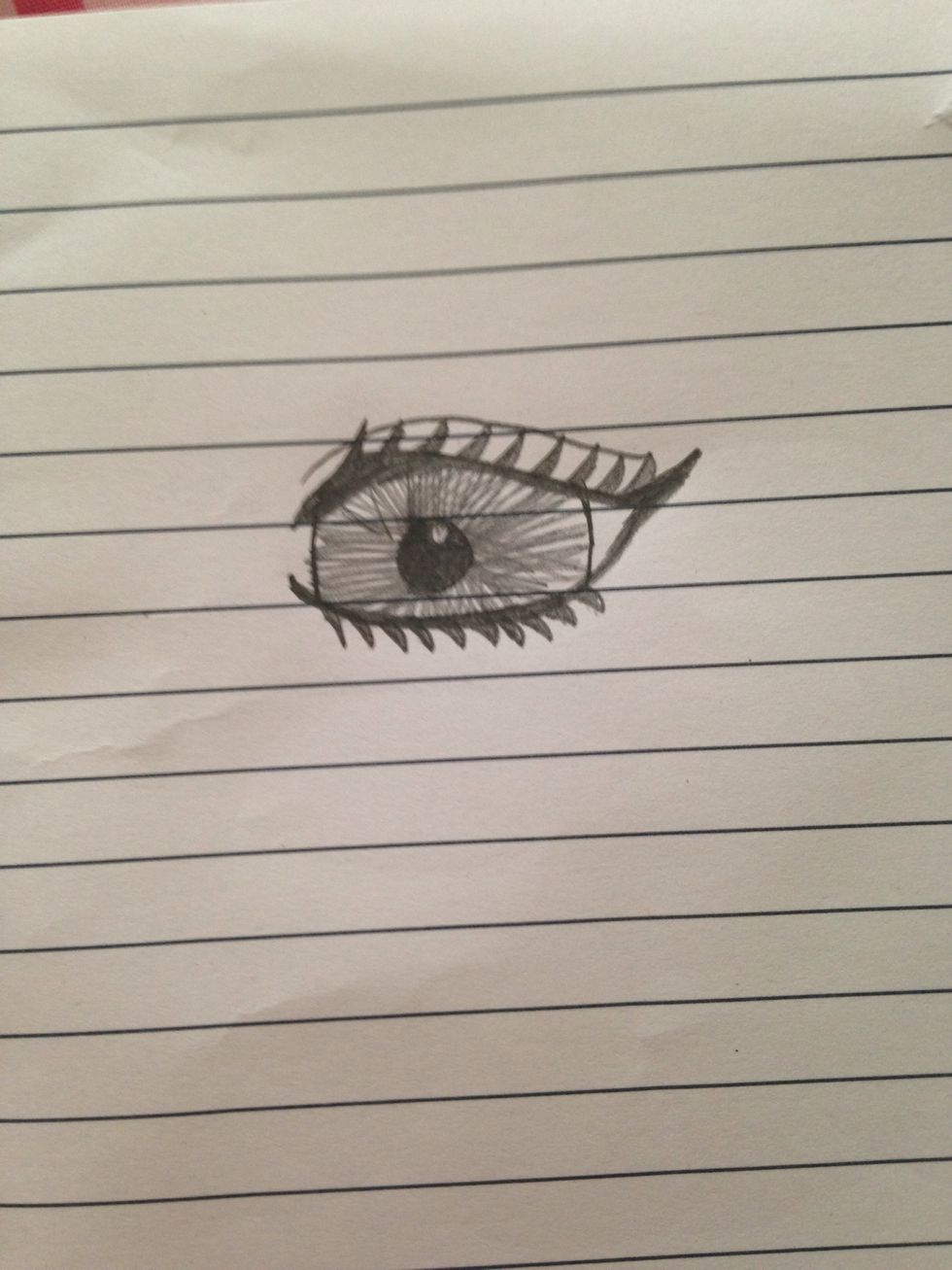 Add a curved line above the lashes for the crease in the eye.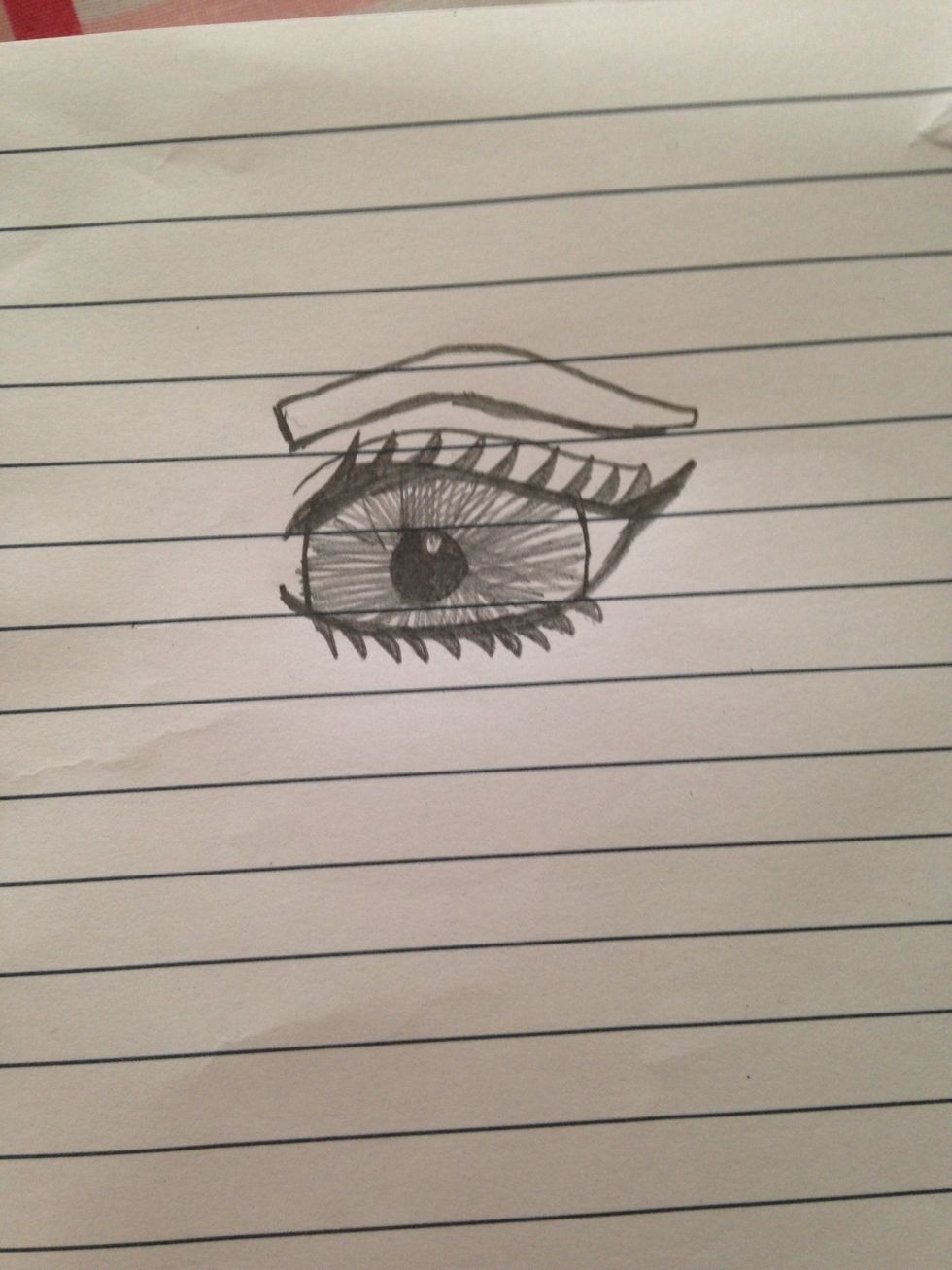 Add an eyebrow. I like drawing thick pointed eyebrows.
Shade the eyebrow in.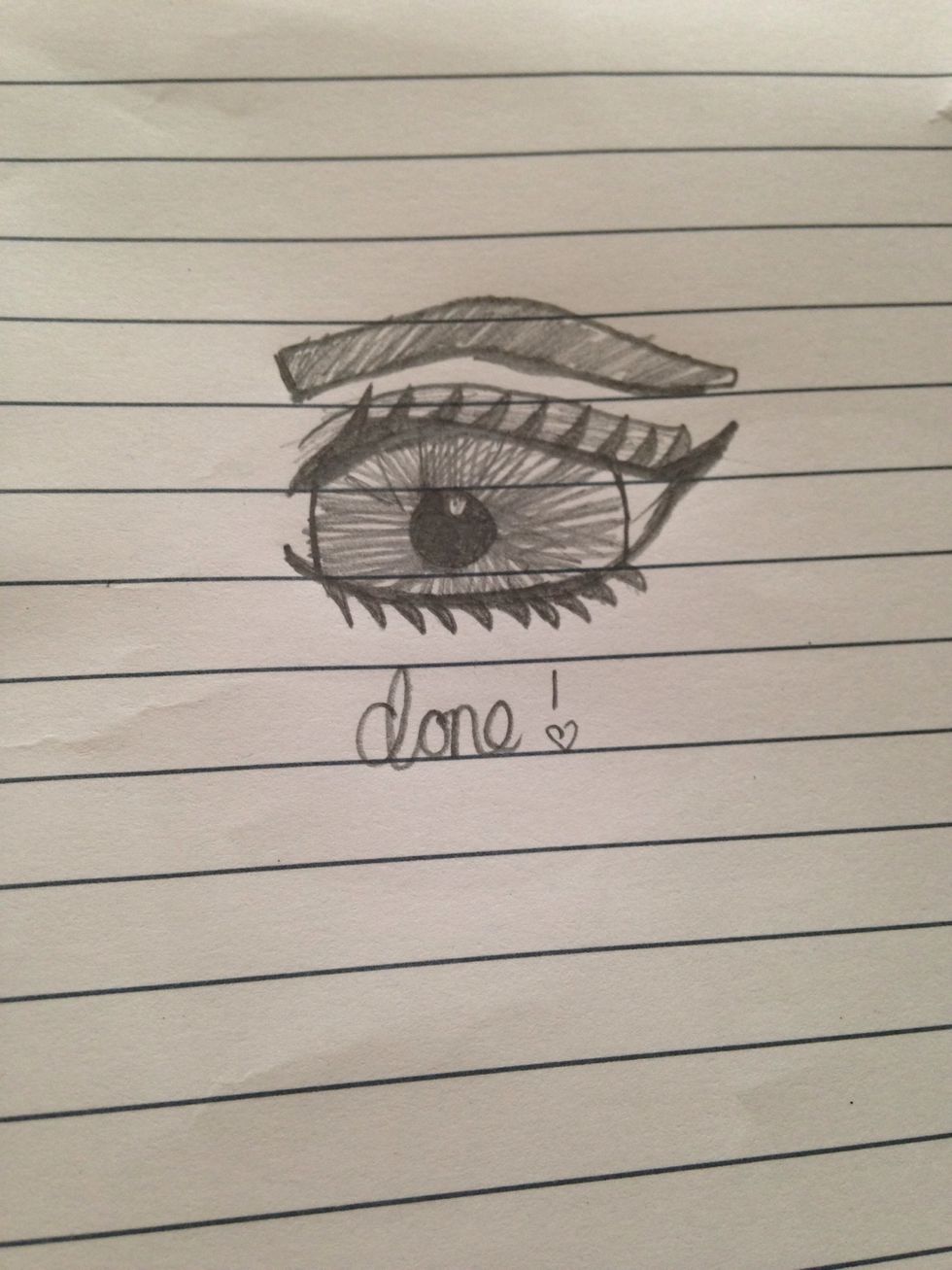 And you're done!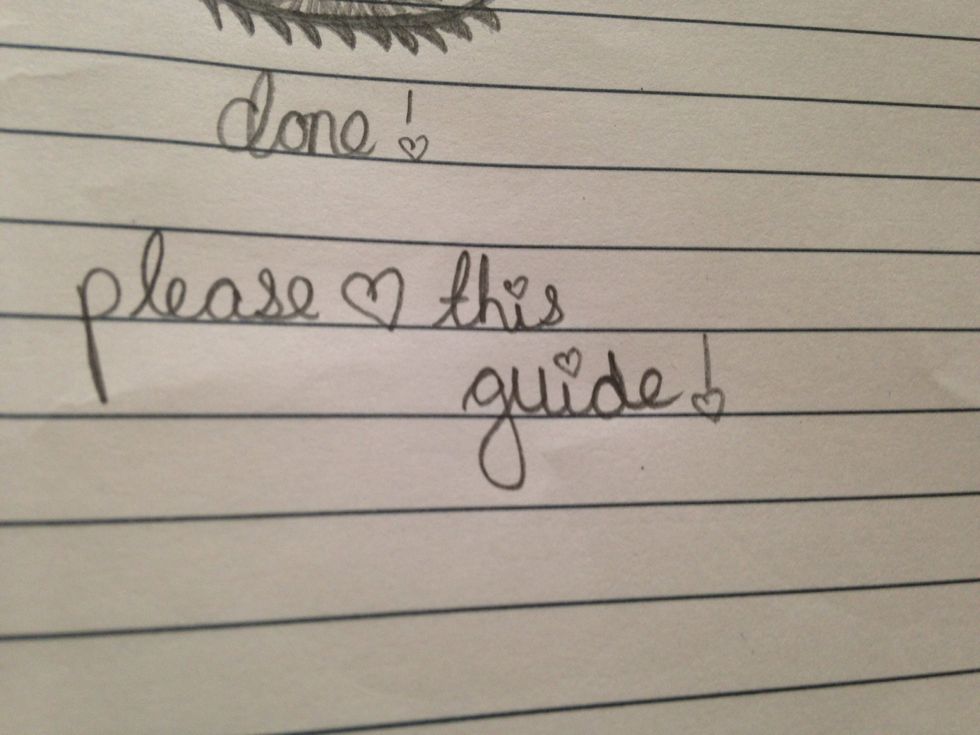 Thanks for using my guide! Please leave a 💗! I hope you found it helpful! ✌️
Pen/pencil
Paper (something to draw on)
Eraser
Justine Mara
Follow for loom bracelet tutorials and more! <3 InstaLoom: Loomin4Dayz Instagram:@just_a_panda_bear/@youtuberz_n_editz Twitter: @justineispanda