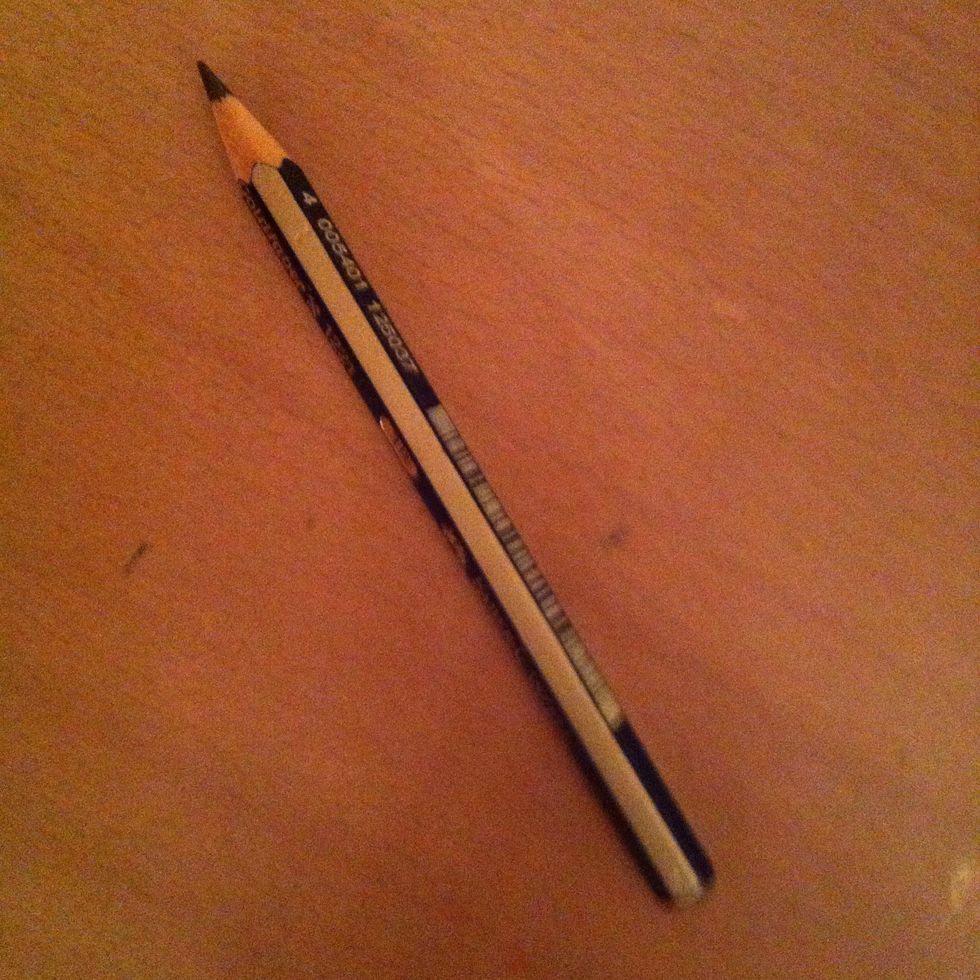 2B pencil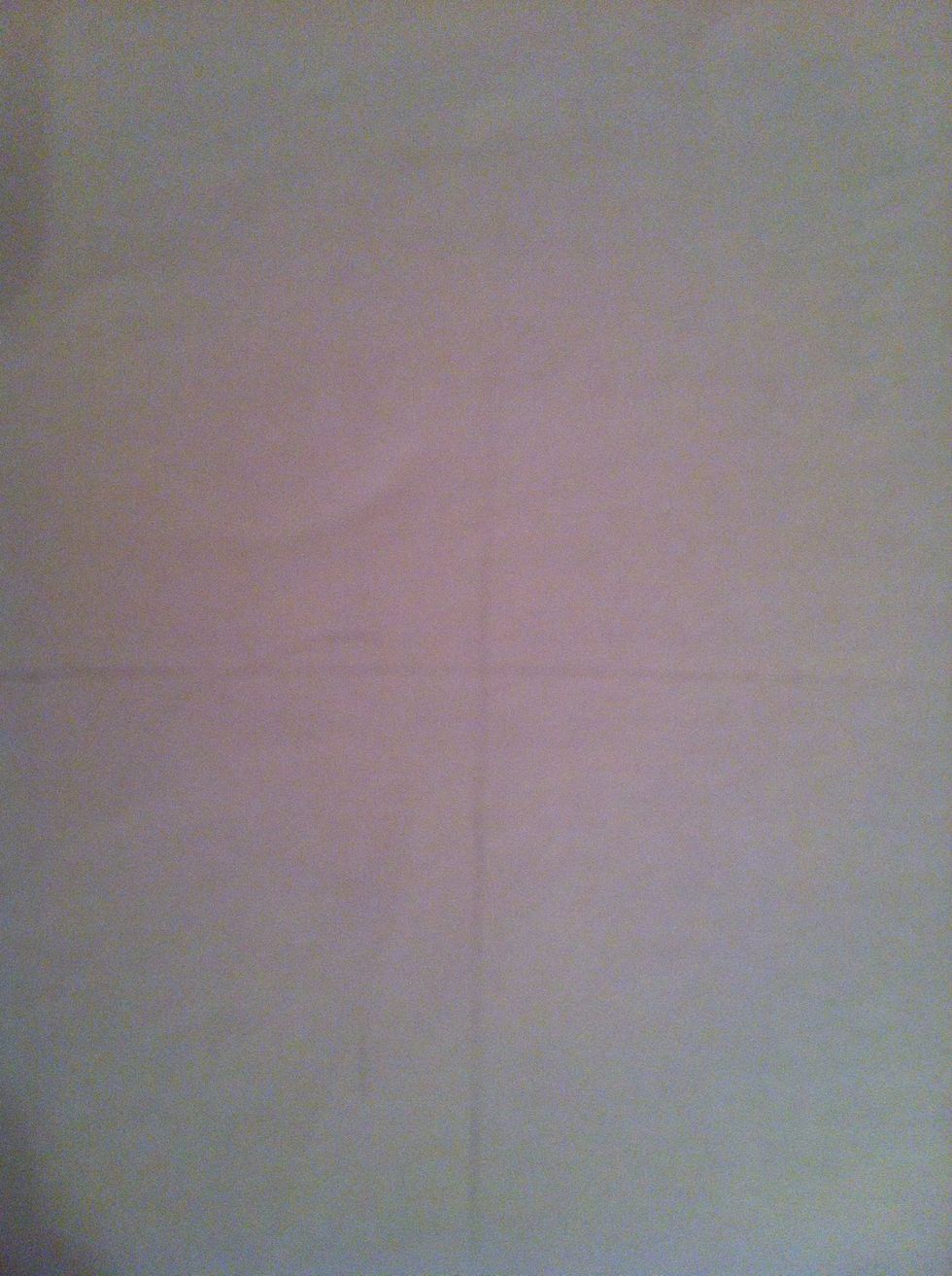 Draw a big light plus sign to help you do an acurate eye.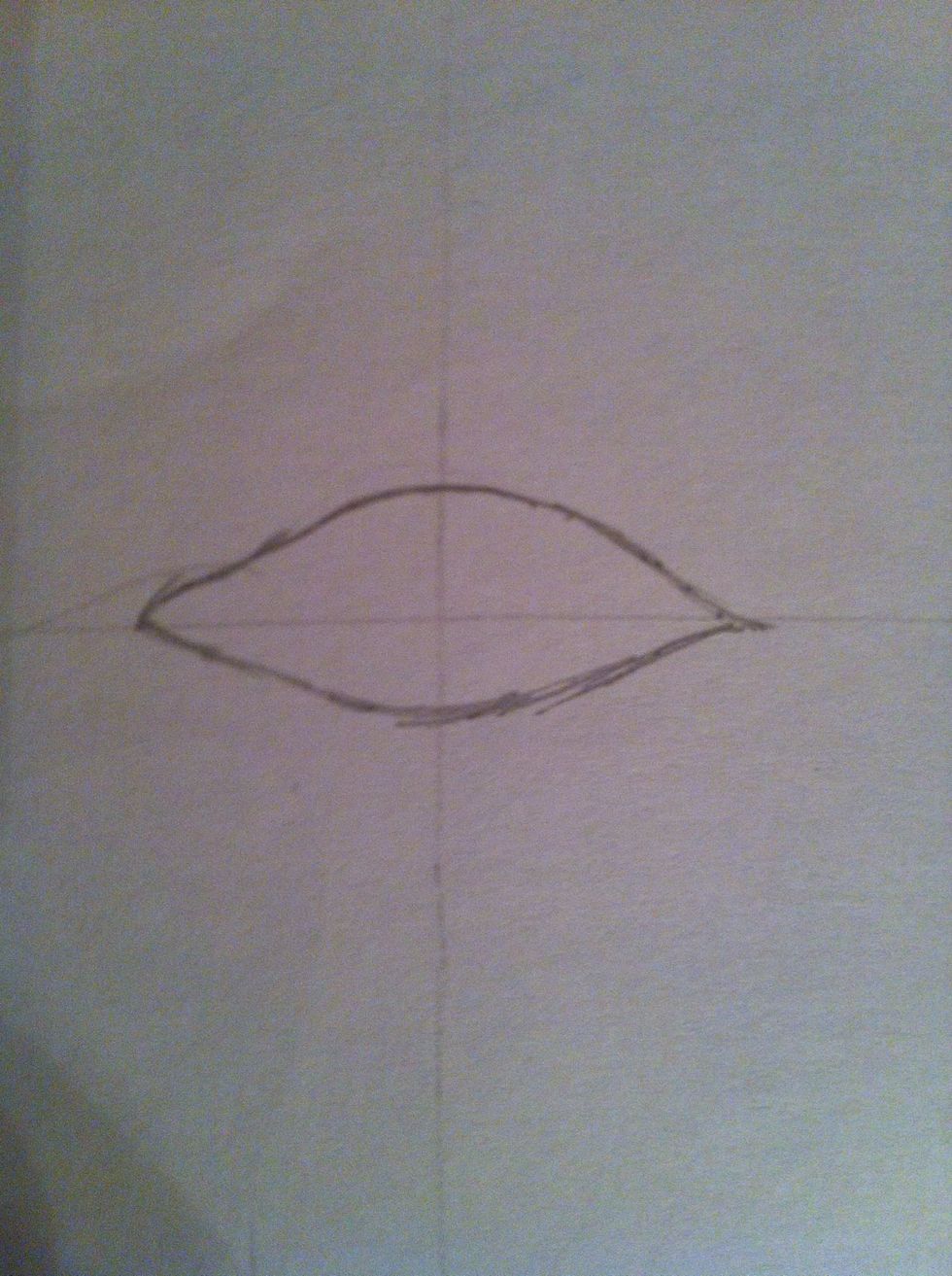 Draw a lemon shape.
Draw a circle in the middle.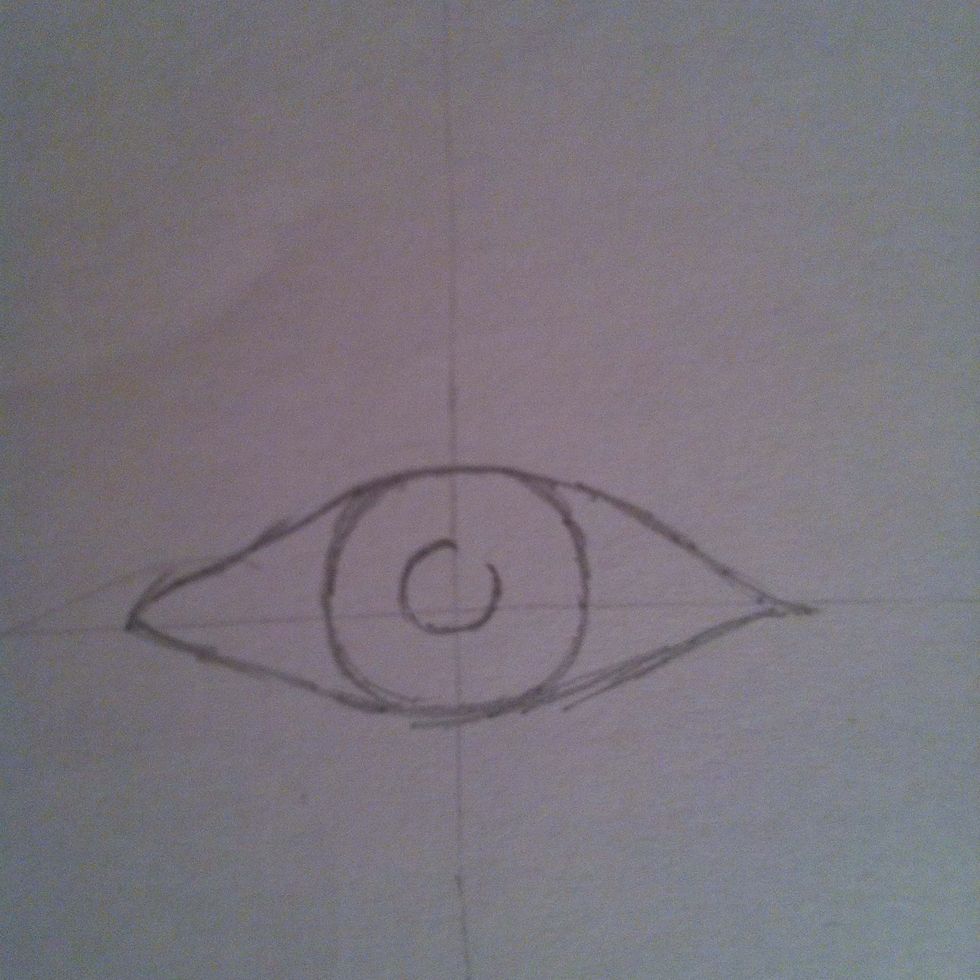 Draw a smaller circle inside it but remember to leave it opened from the top.
Draw two squares in the corner.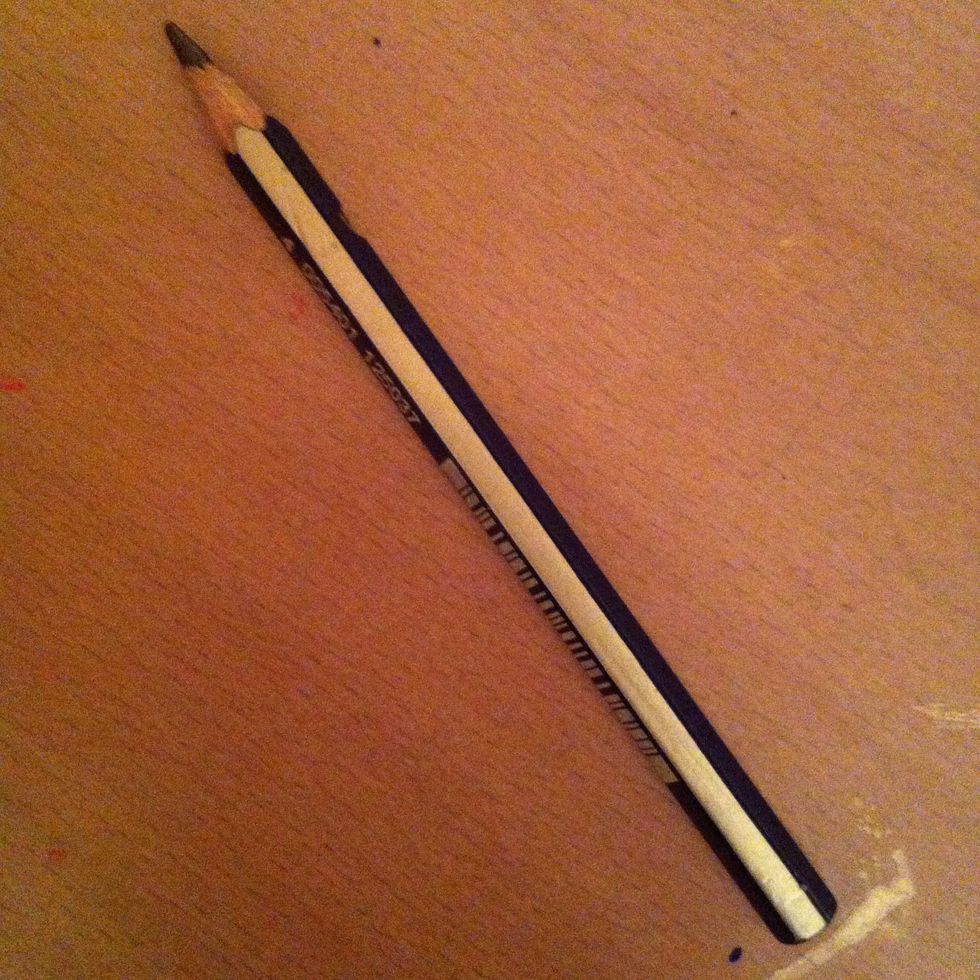 Then get a 3B pencil.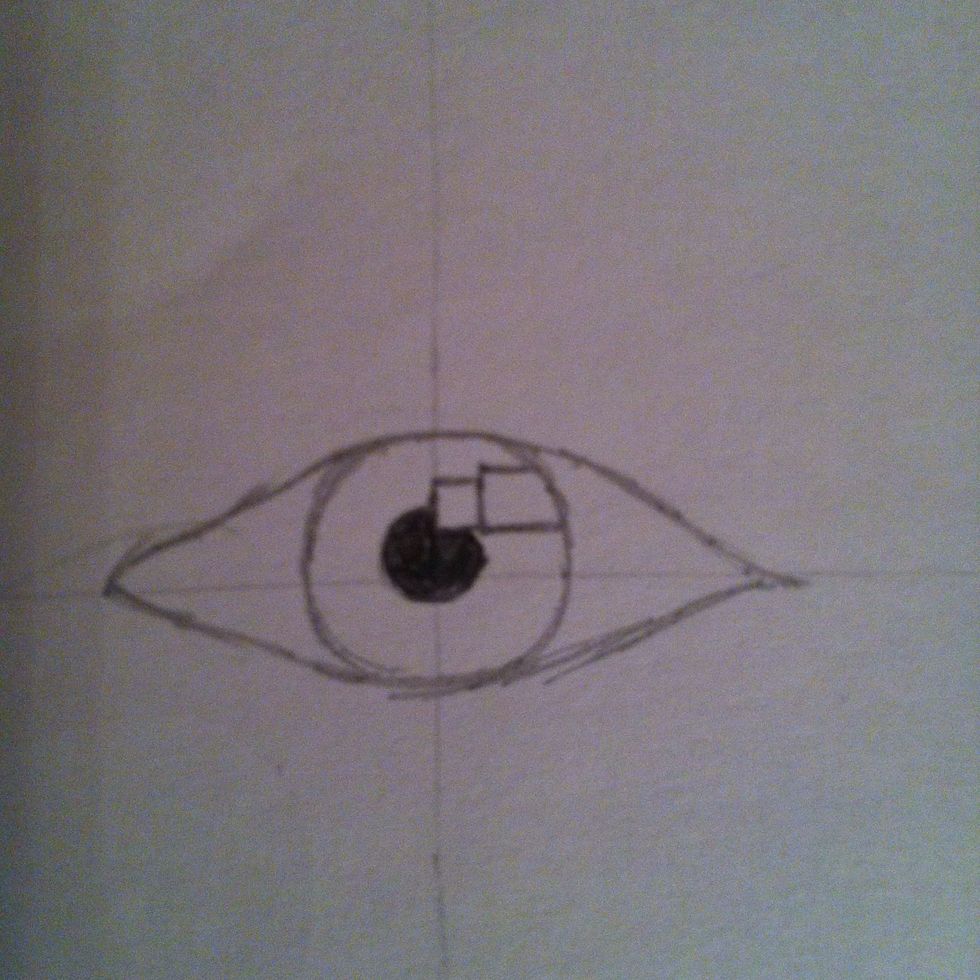 Colour in the small circle.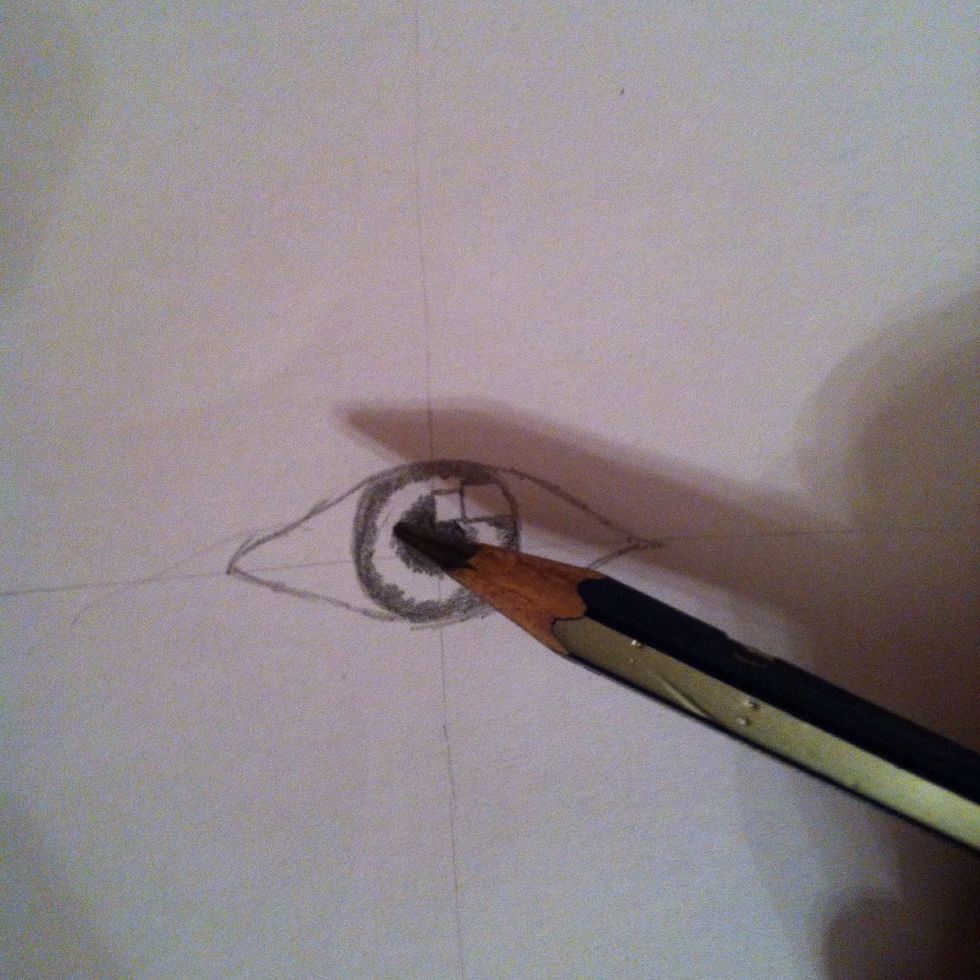 Shade in two outlines like this.
Shade in whats left from the circle of the eye really light.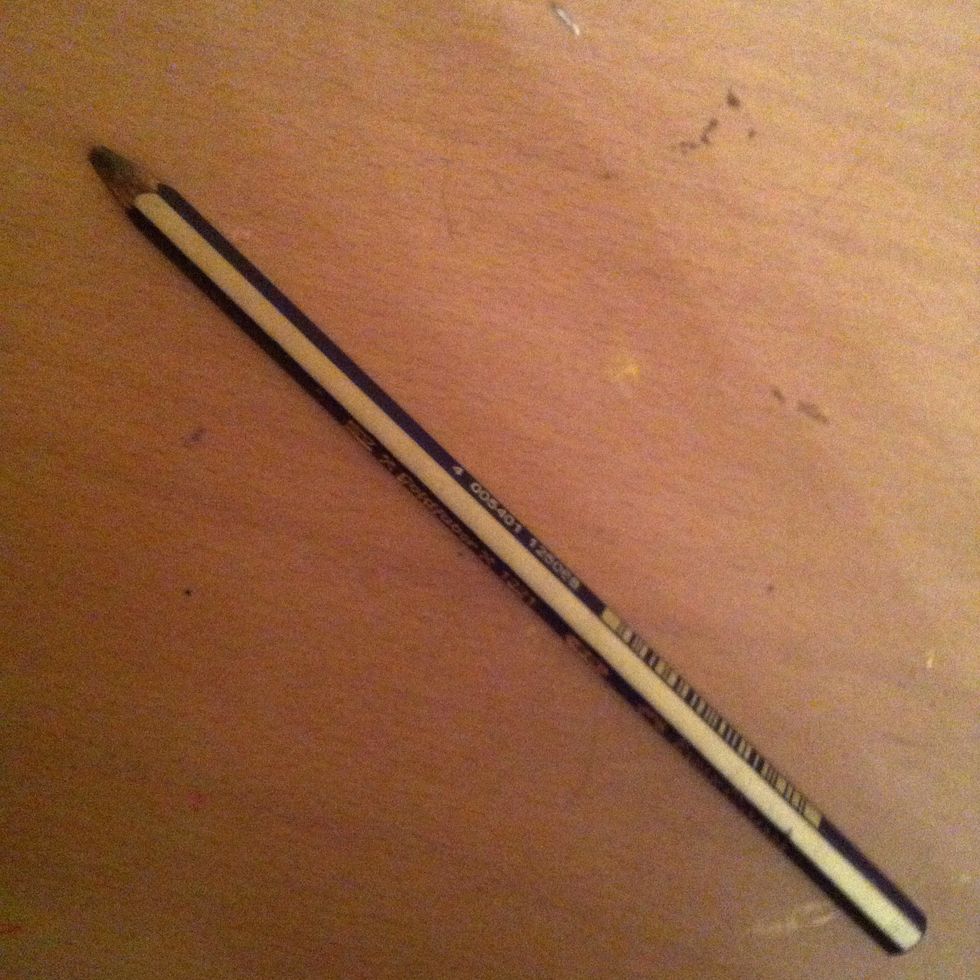 Get a 6B pencil.
Go over the outline really dark.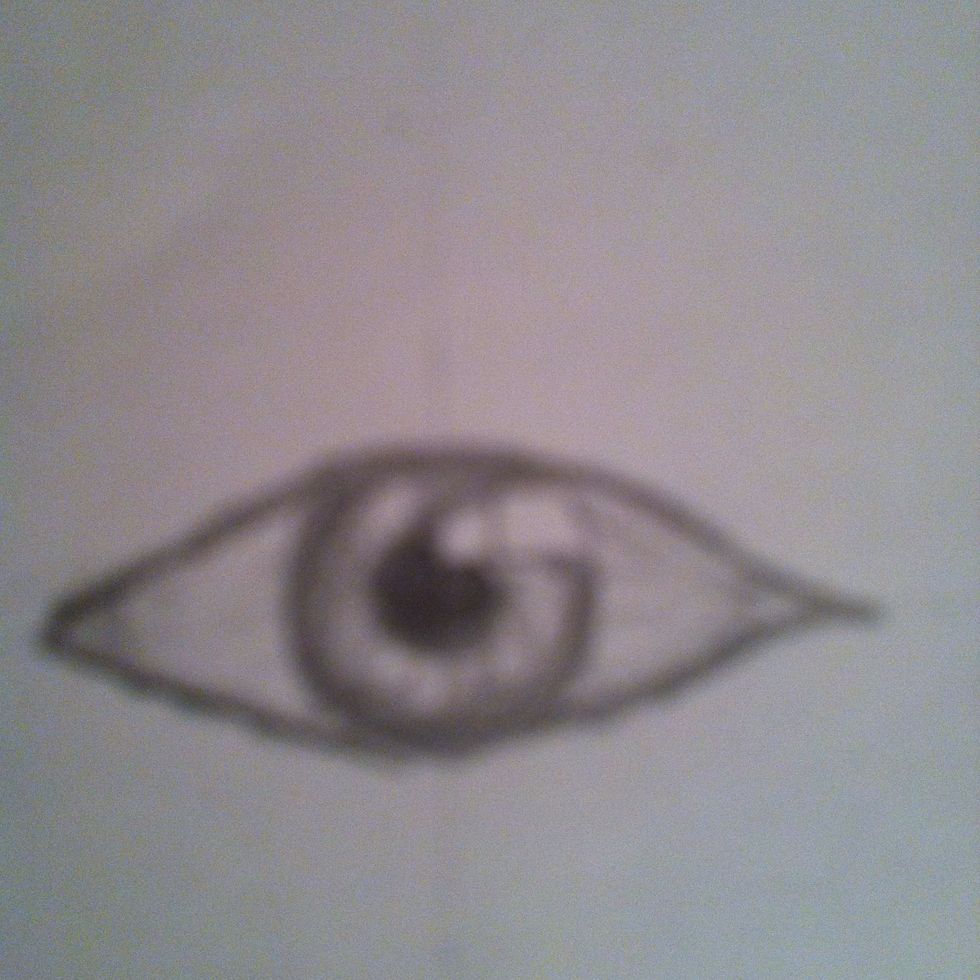 Then shade in really light whats left from the whole eye.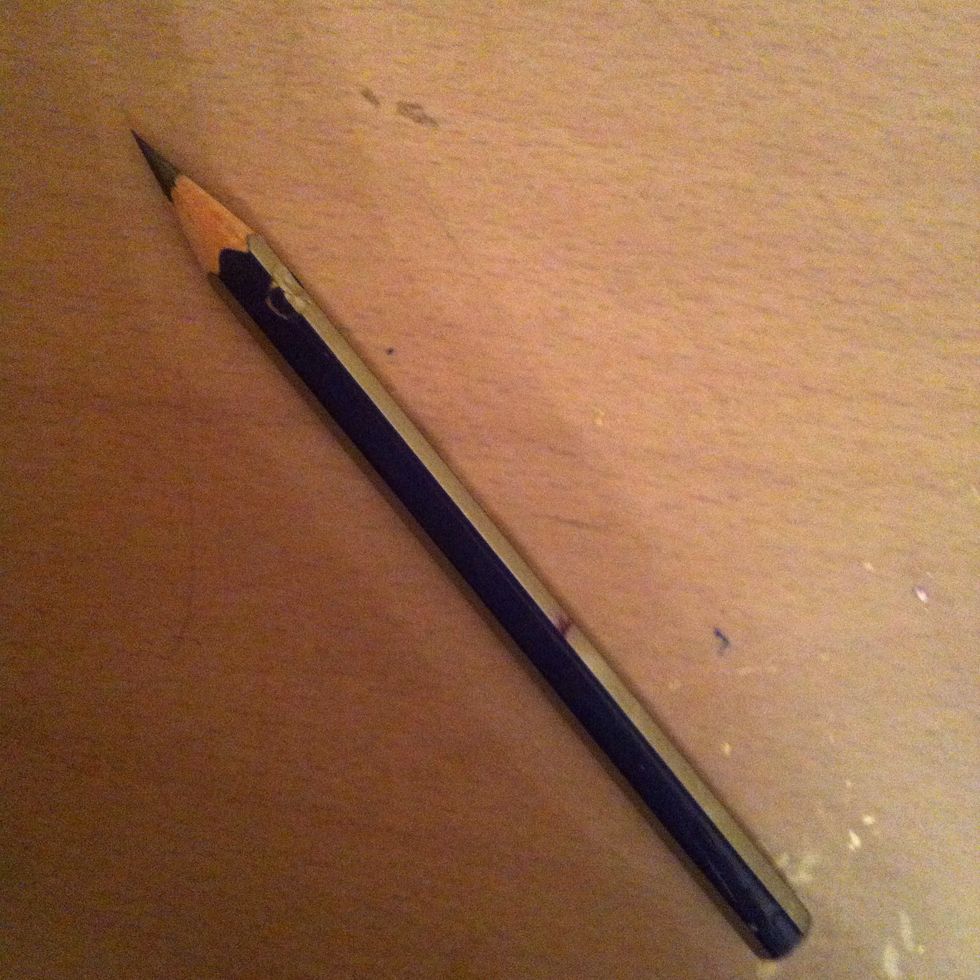 Get a really sharp pencil for the eyelashes.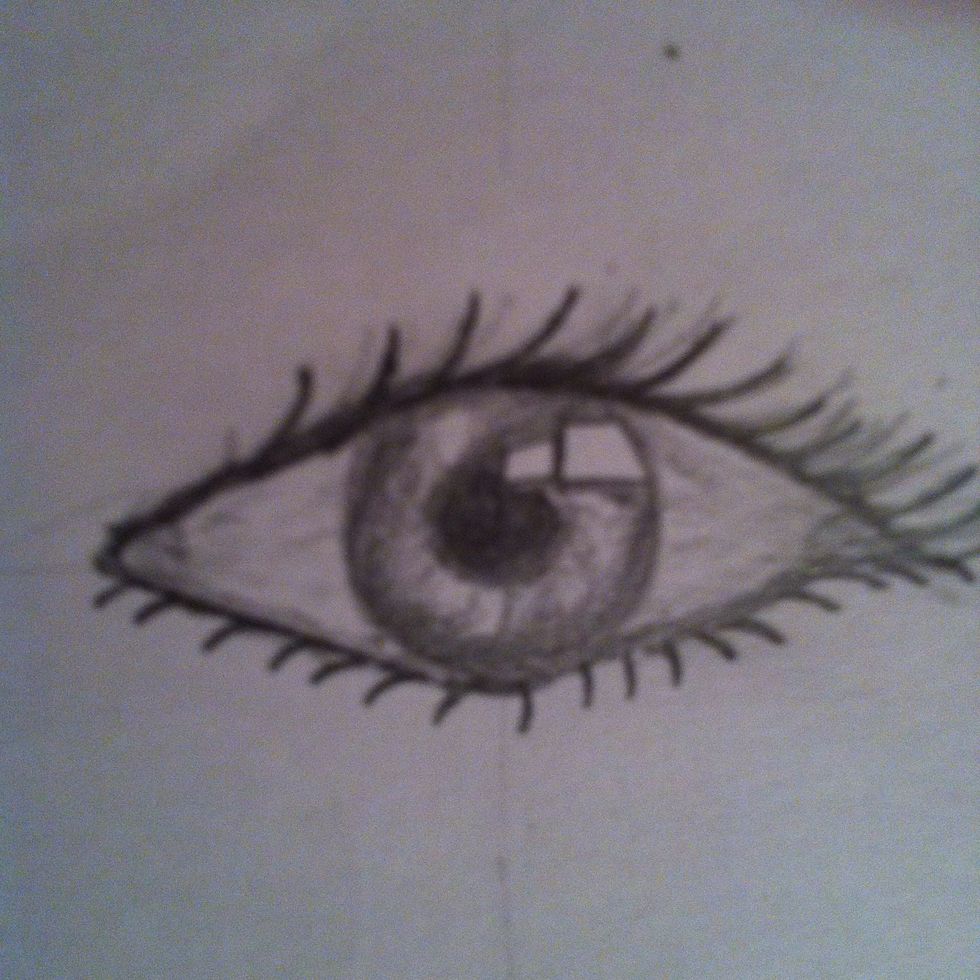 Draw some short, curved lines for the eyelashes (remember to draw the bottom eyelashes shorter and going all the way).
Draw two curved lines under and above the eye.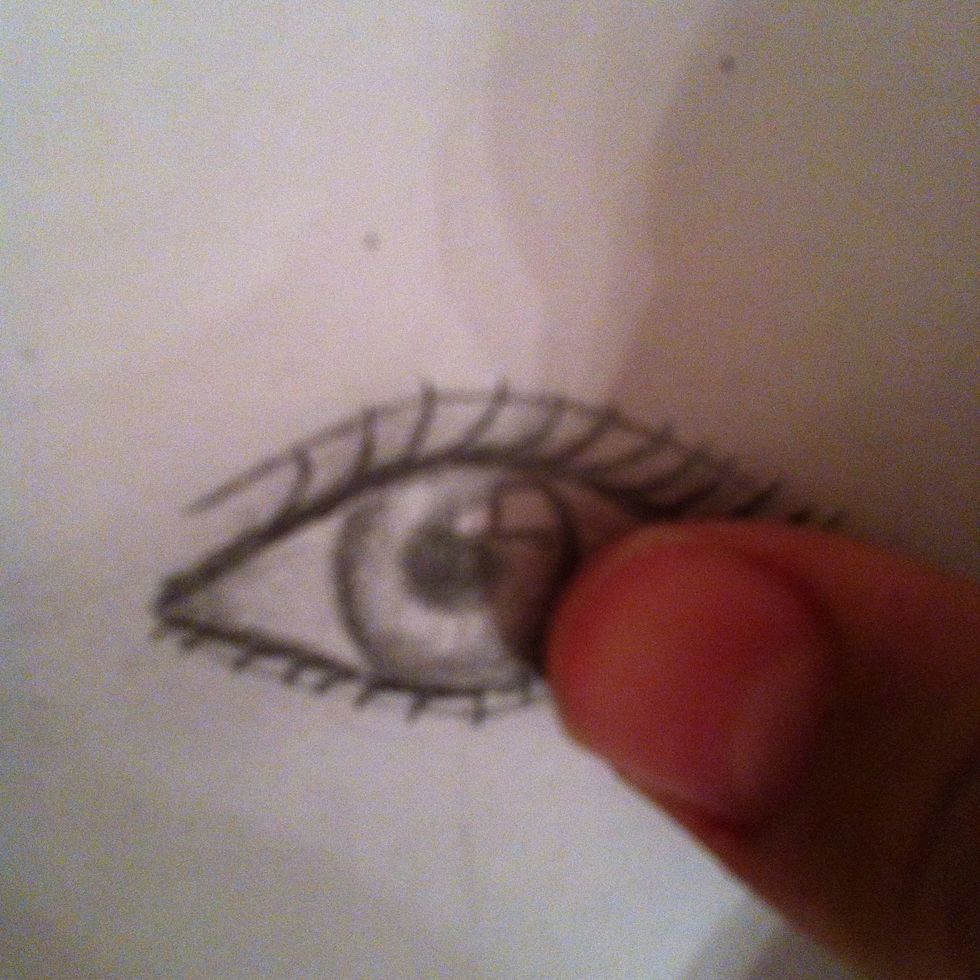 Gently blend the whole drawing together with your finger. You can also use a tissue.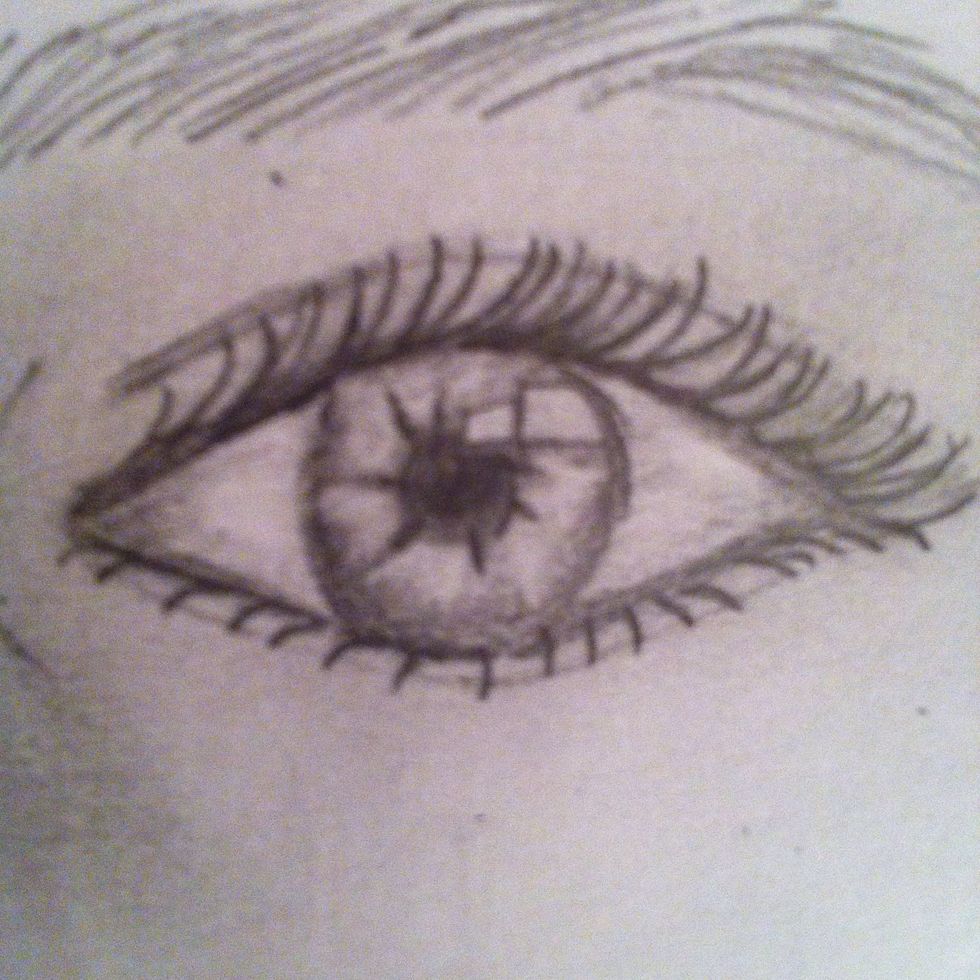 Draw and rub out some lines around the pupal.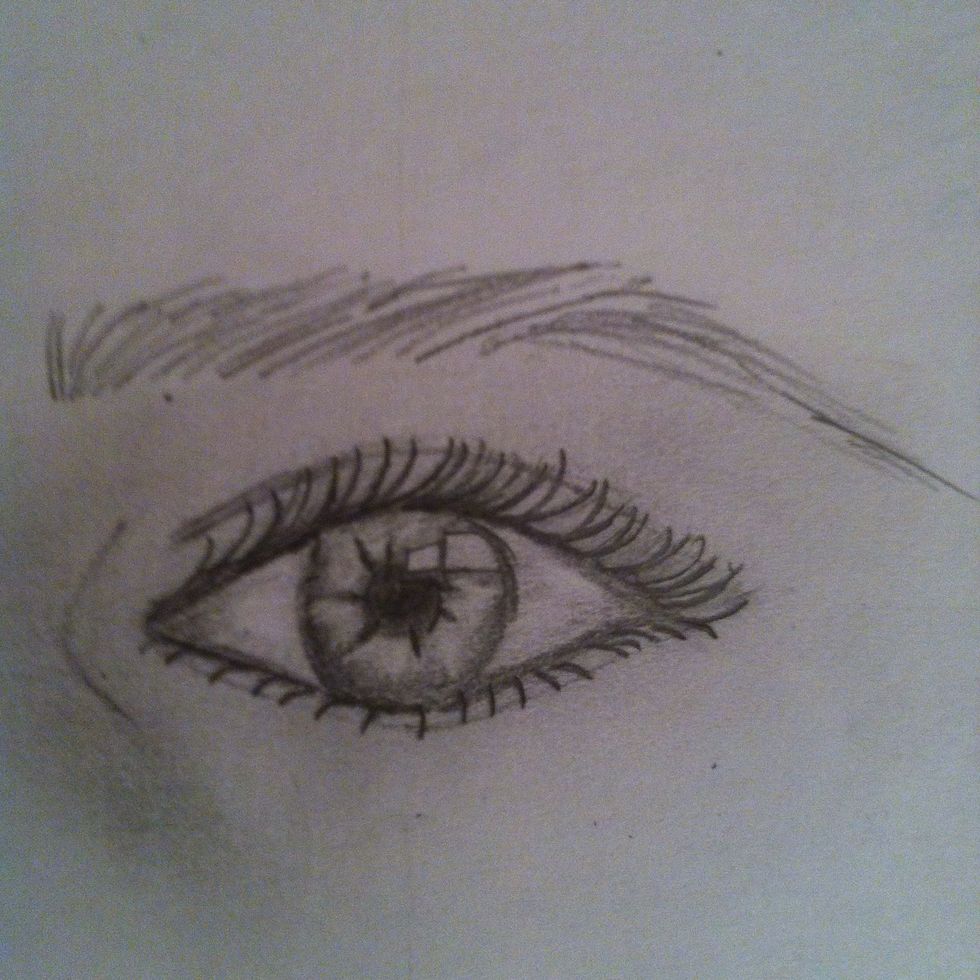 If you want to add some details. draw an eyebrow, shade around the eye using your finger, and draw more eyelashes. And here you go, you have a drawing of an eye.
The creator of this guide has not included tools