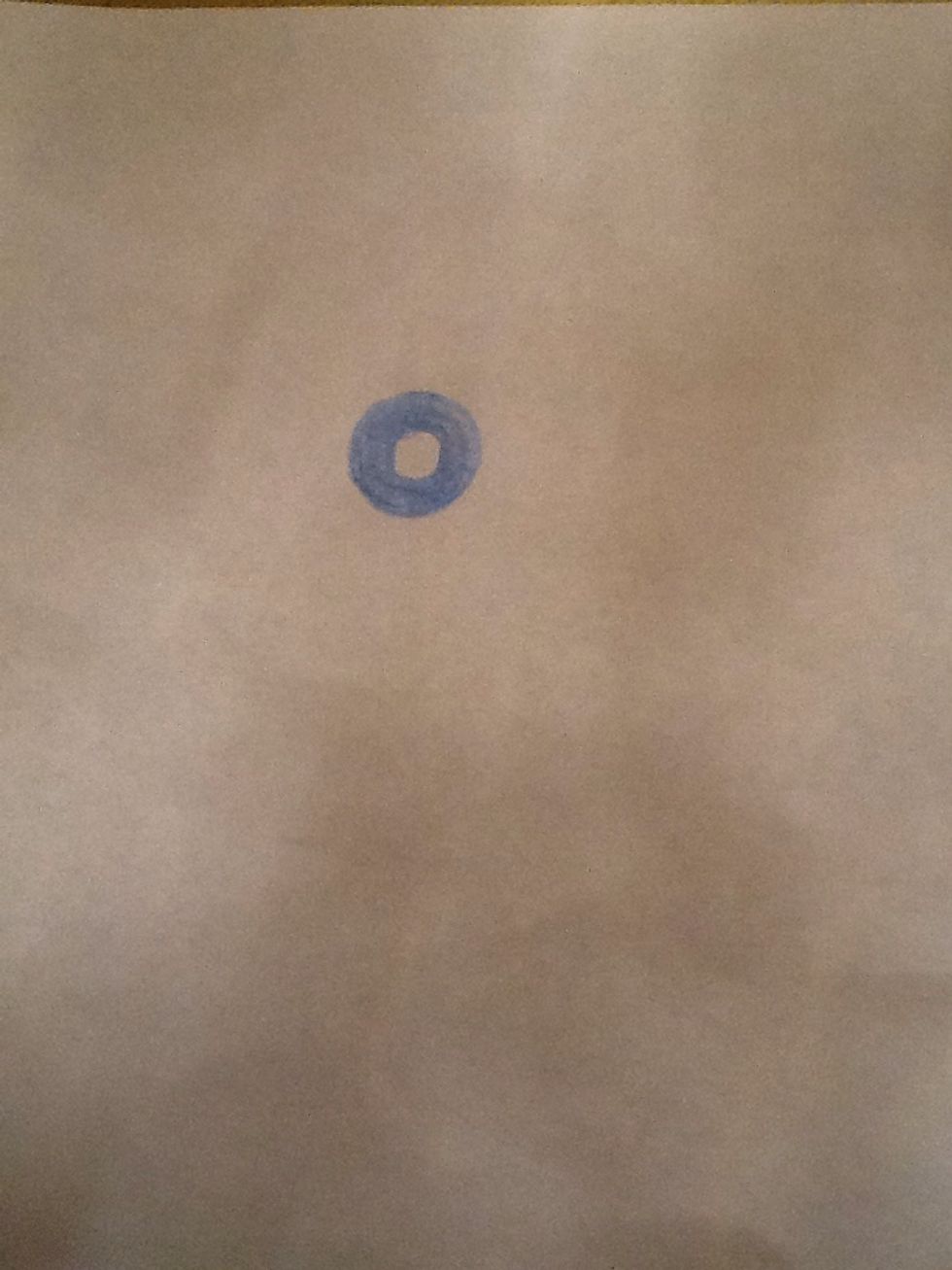 Draw a circle and colour it but leave another circle white inside it.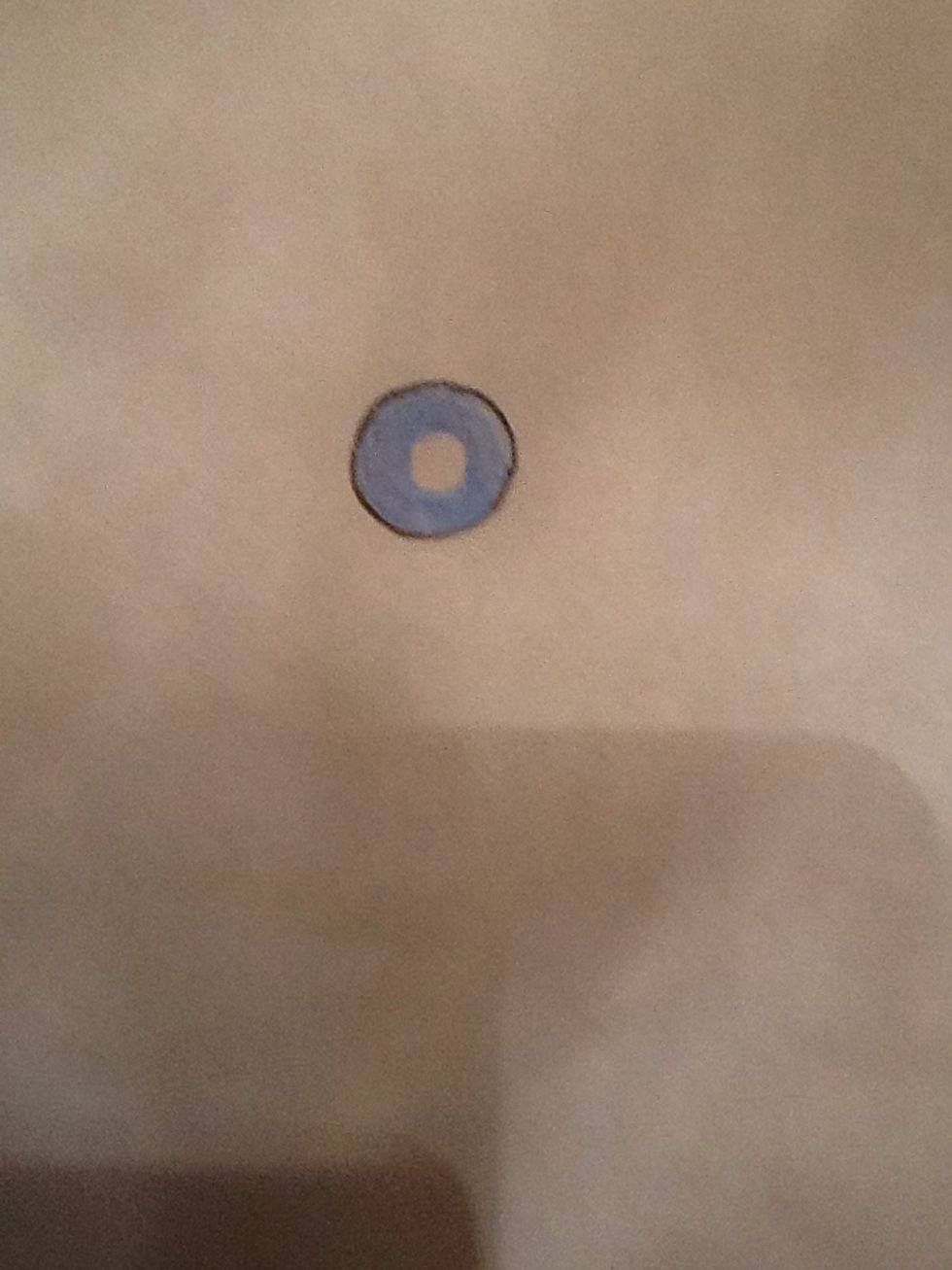 Out line the coloured circle in black.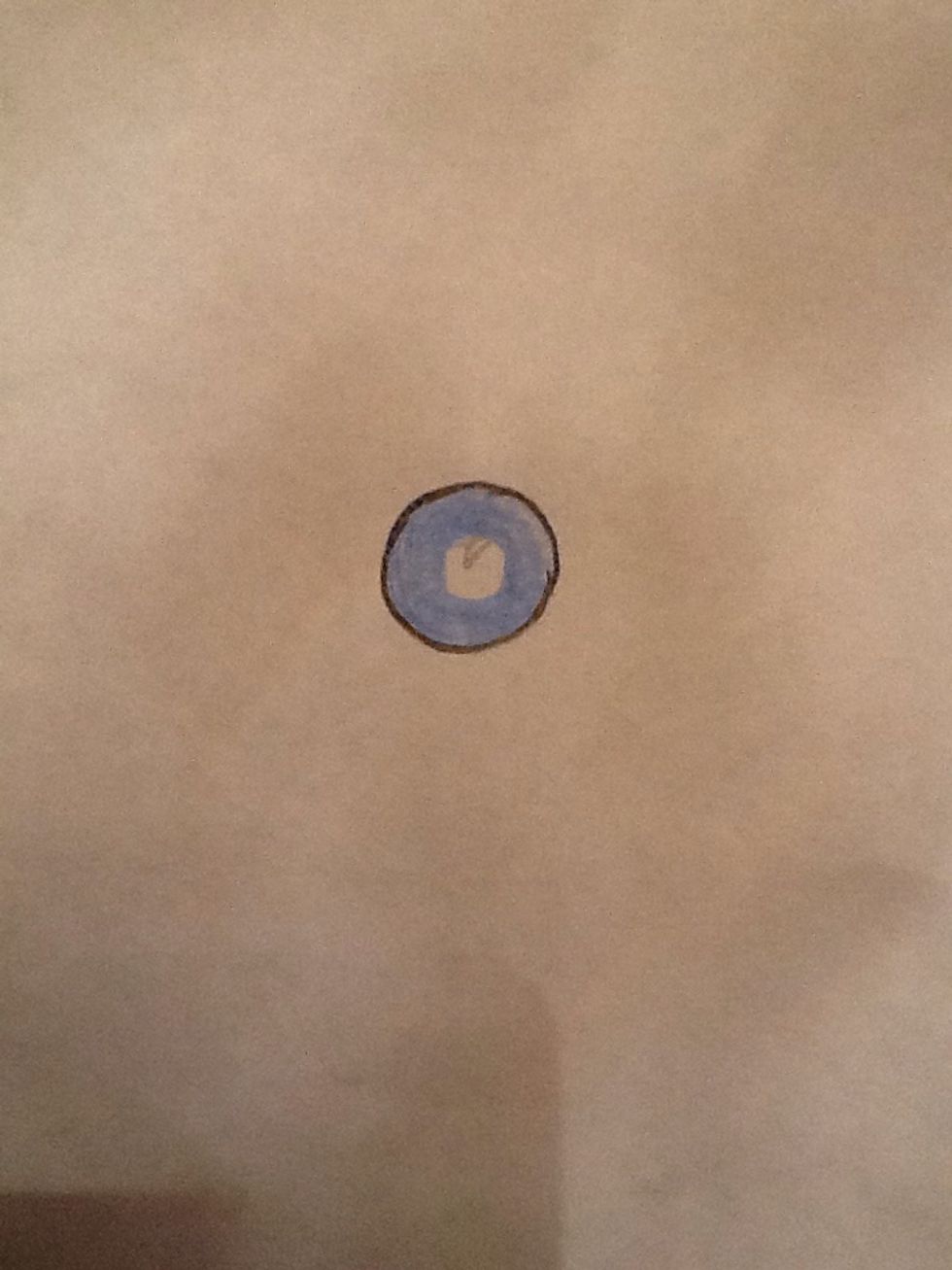 Draw a thin line inside the white circle.
Colour the white circle in black and colour around the line you drew.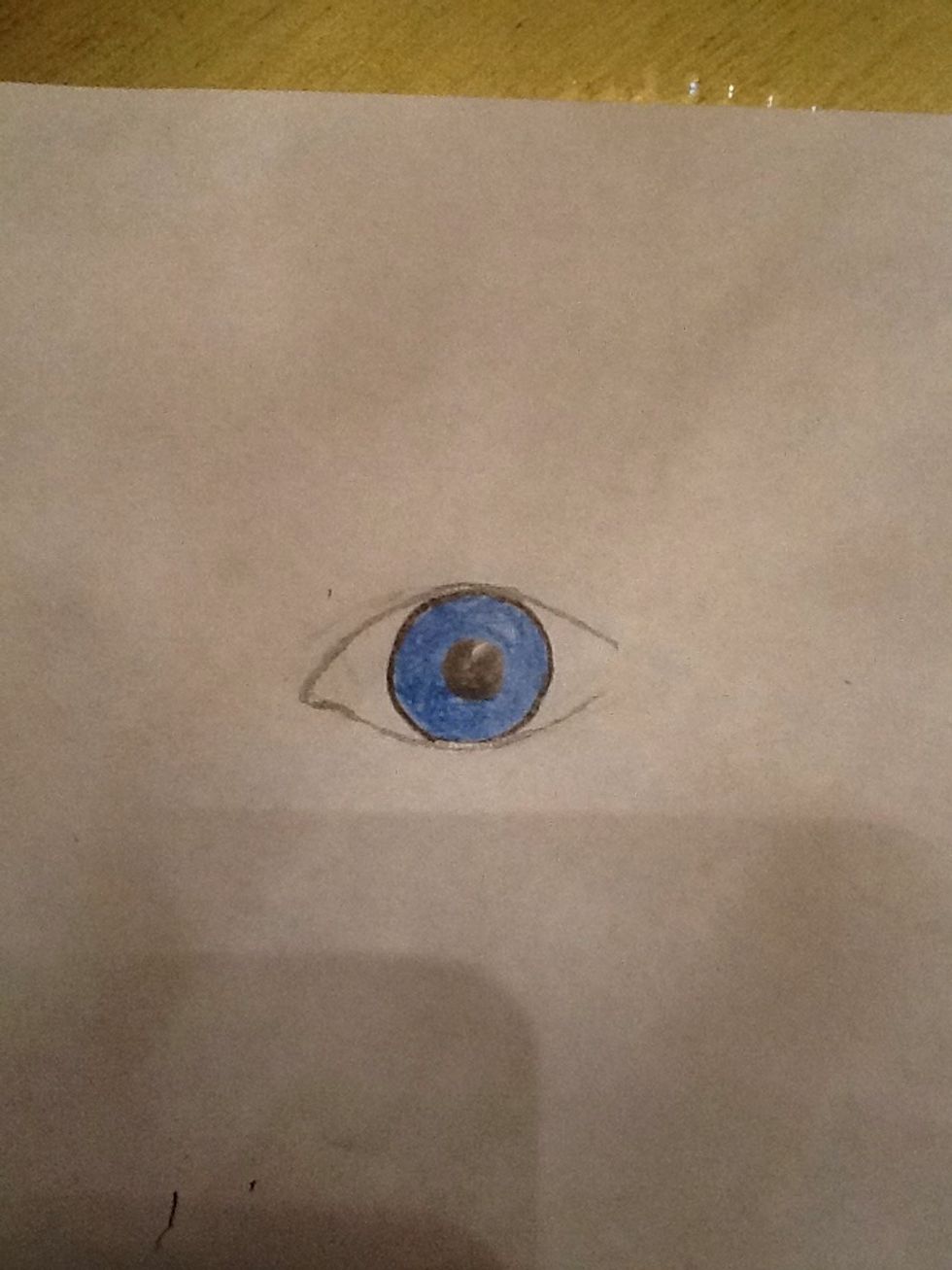 Draw two lines in around the blue circle like the lines in the picture.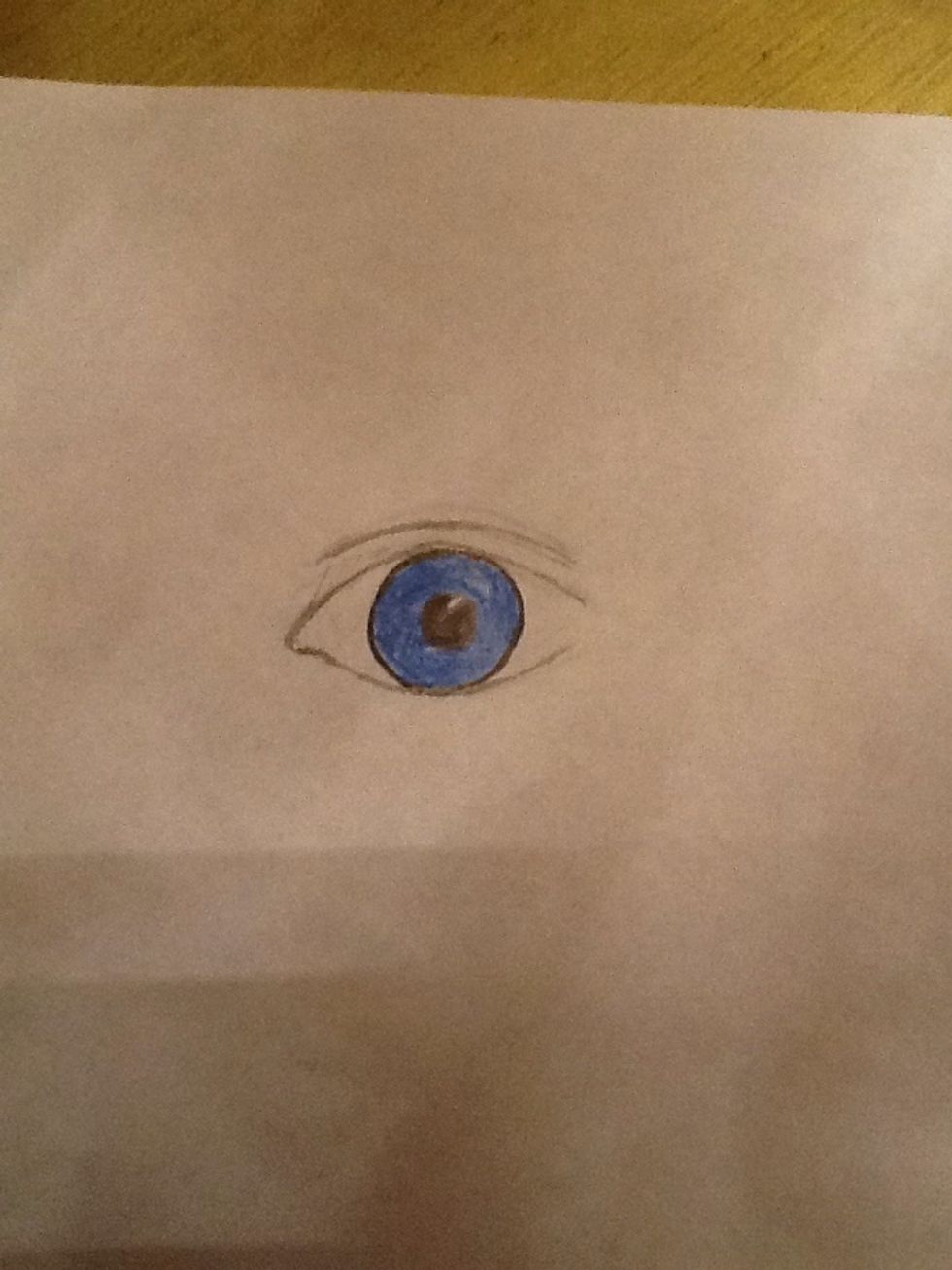 Draw another line around the top line you drew before.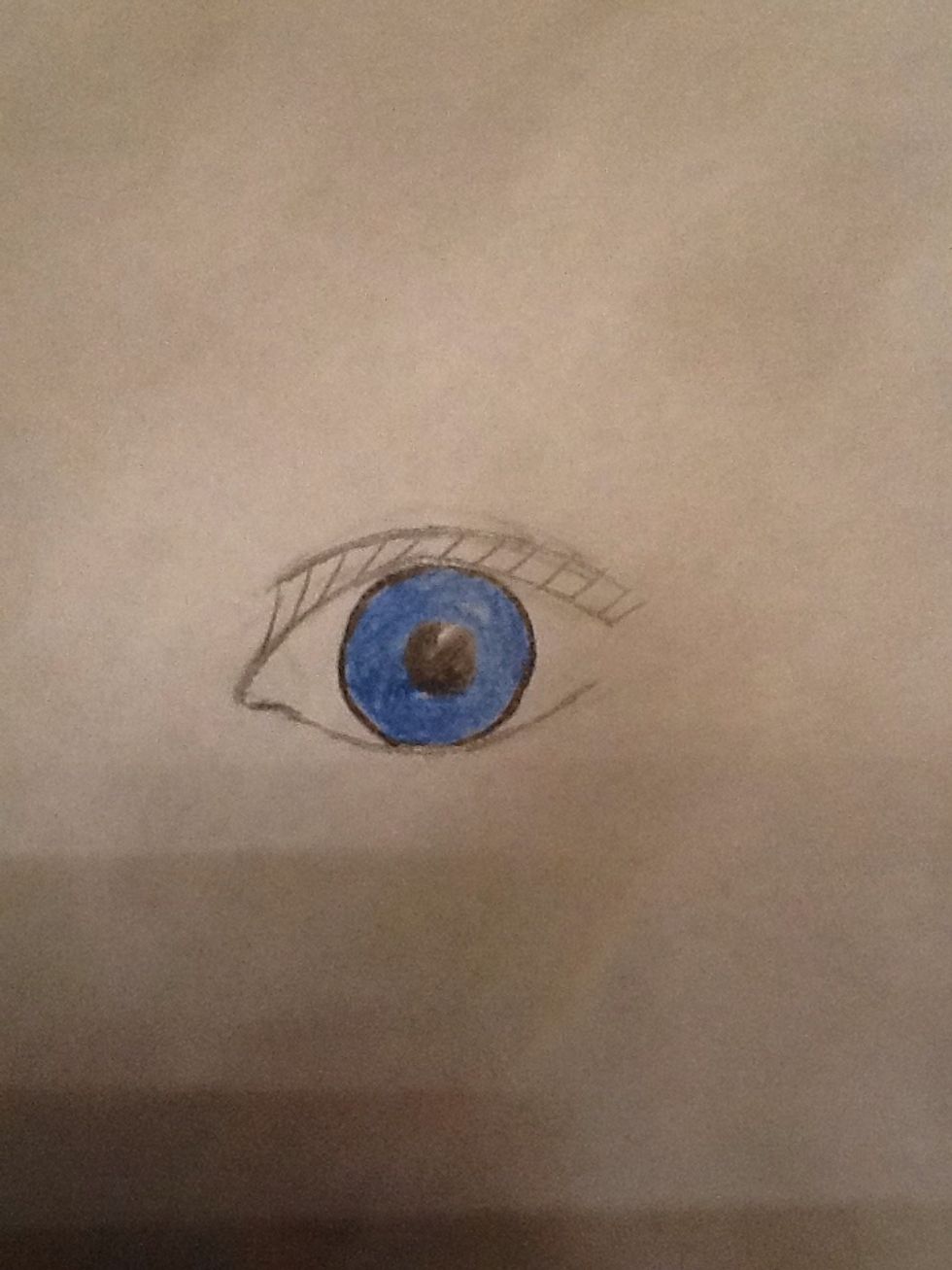 Draw the eye lashes between the two lines like the picture.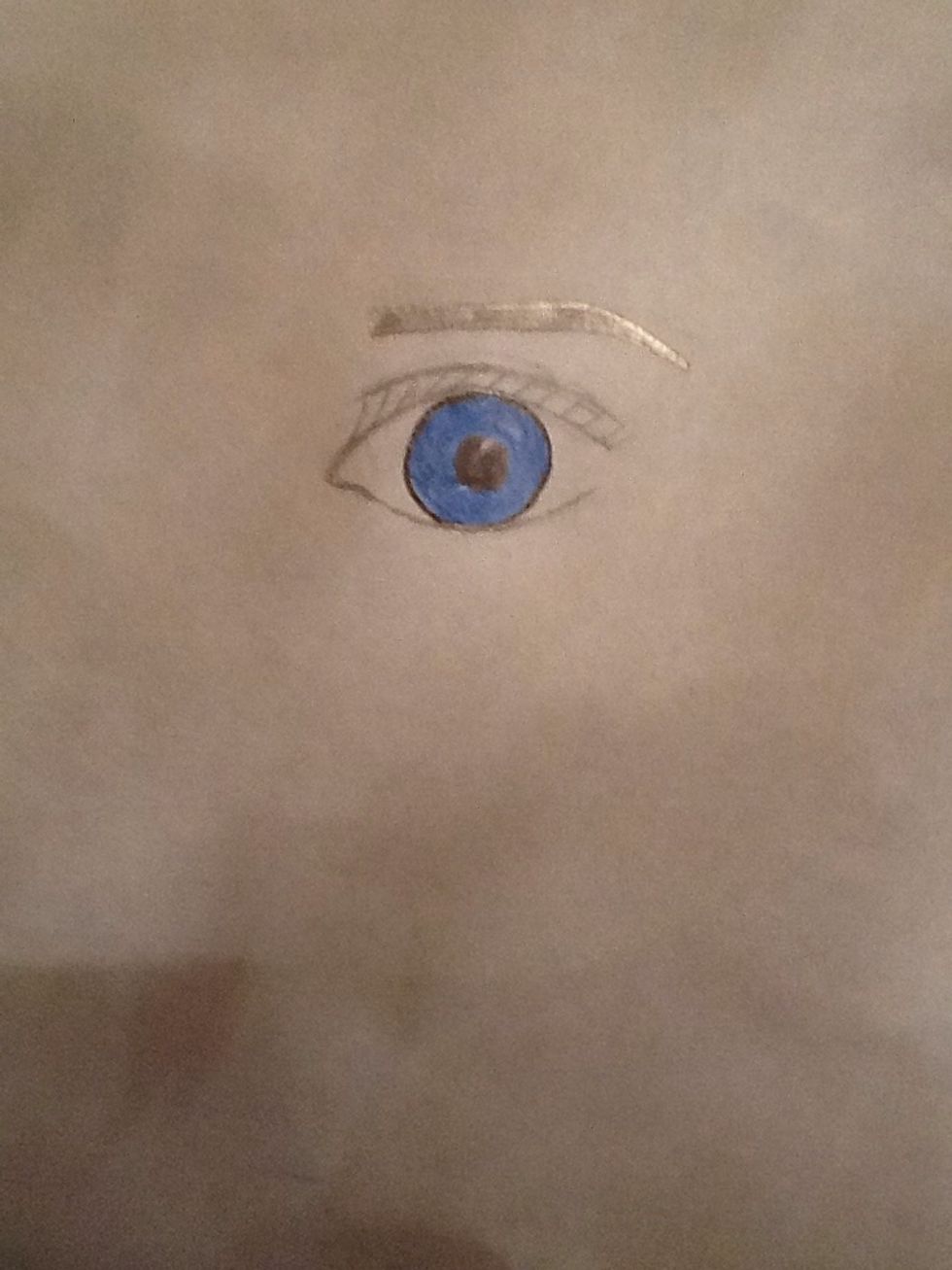 After that draw the eyebrow above the eye but don't draw it very high up.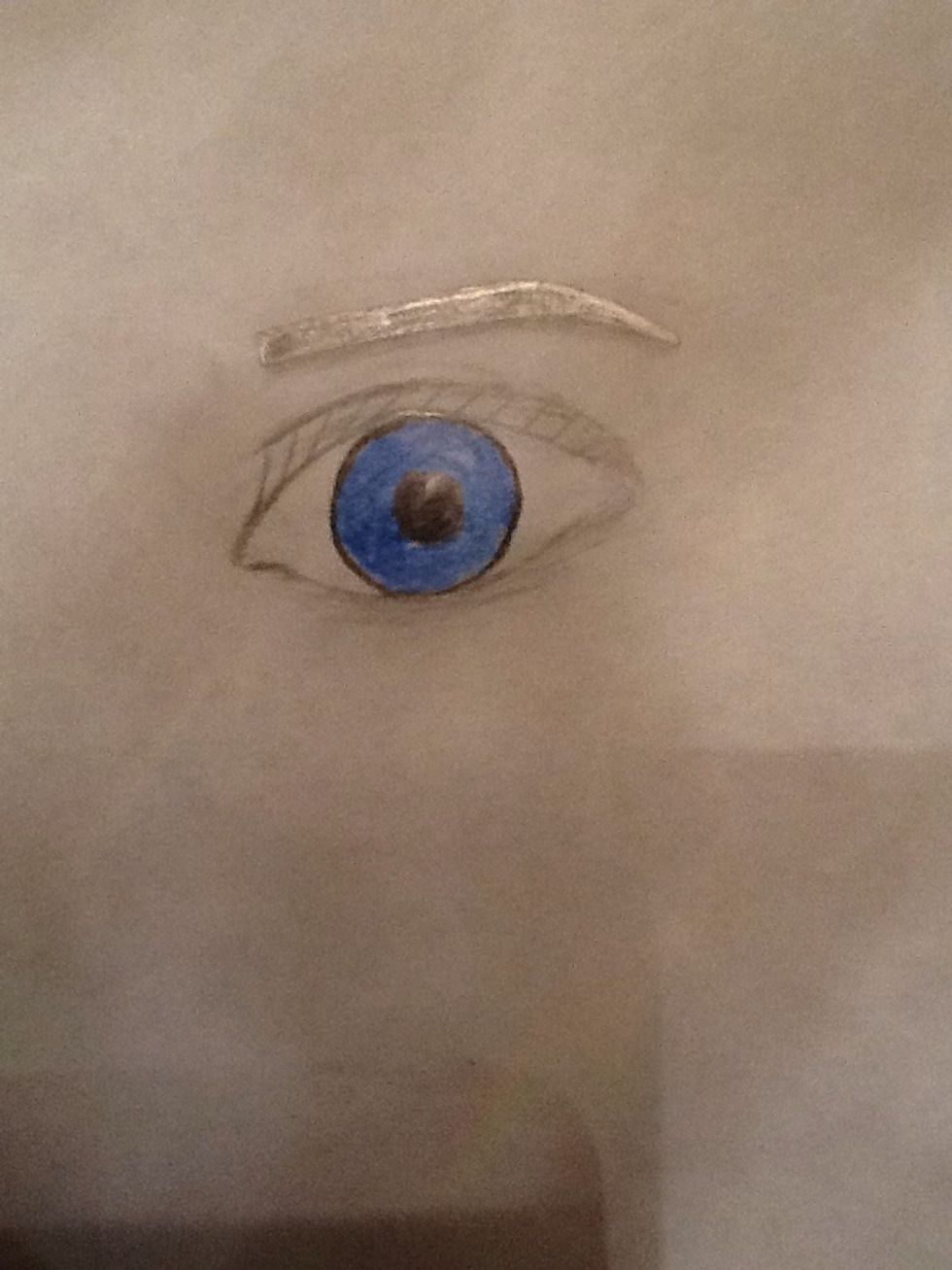 Shade around the eye and under the eyebrow.
The creator of this guide has not included tools