I know that hundreds of other people have done the exact same thing but still, I just wanted to show how I draw it. P.S. the pic is from my doodles guide- please check it out!
2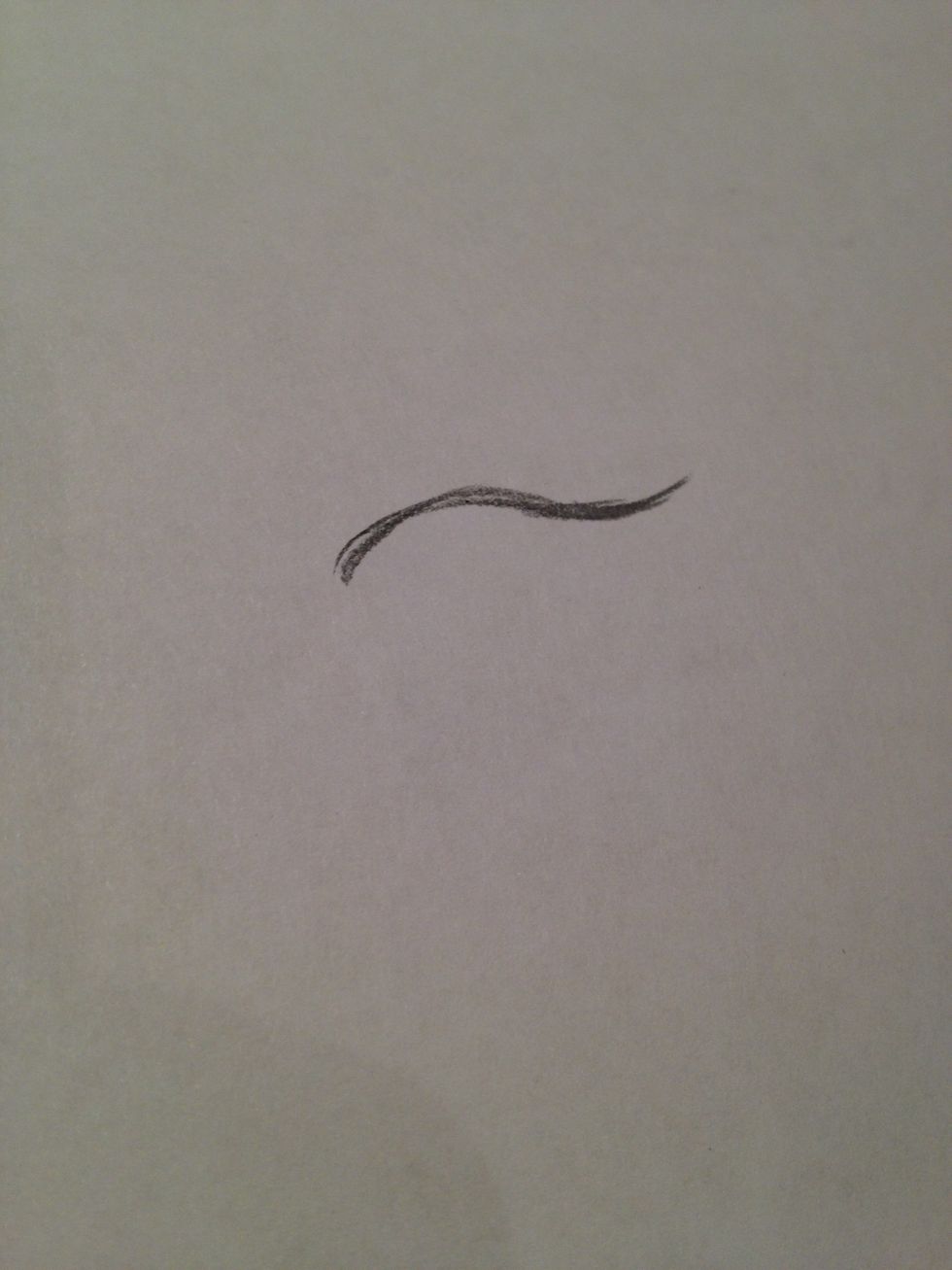 1. Draw a kind of winged thingie, like when you put on makeup
2. Draw a circle right under it, where it is depends on where you want the eye to be looking.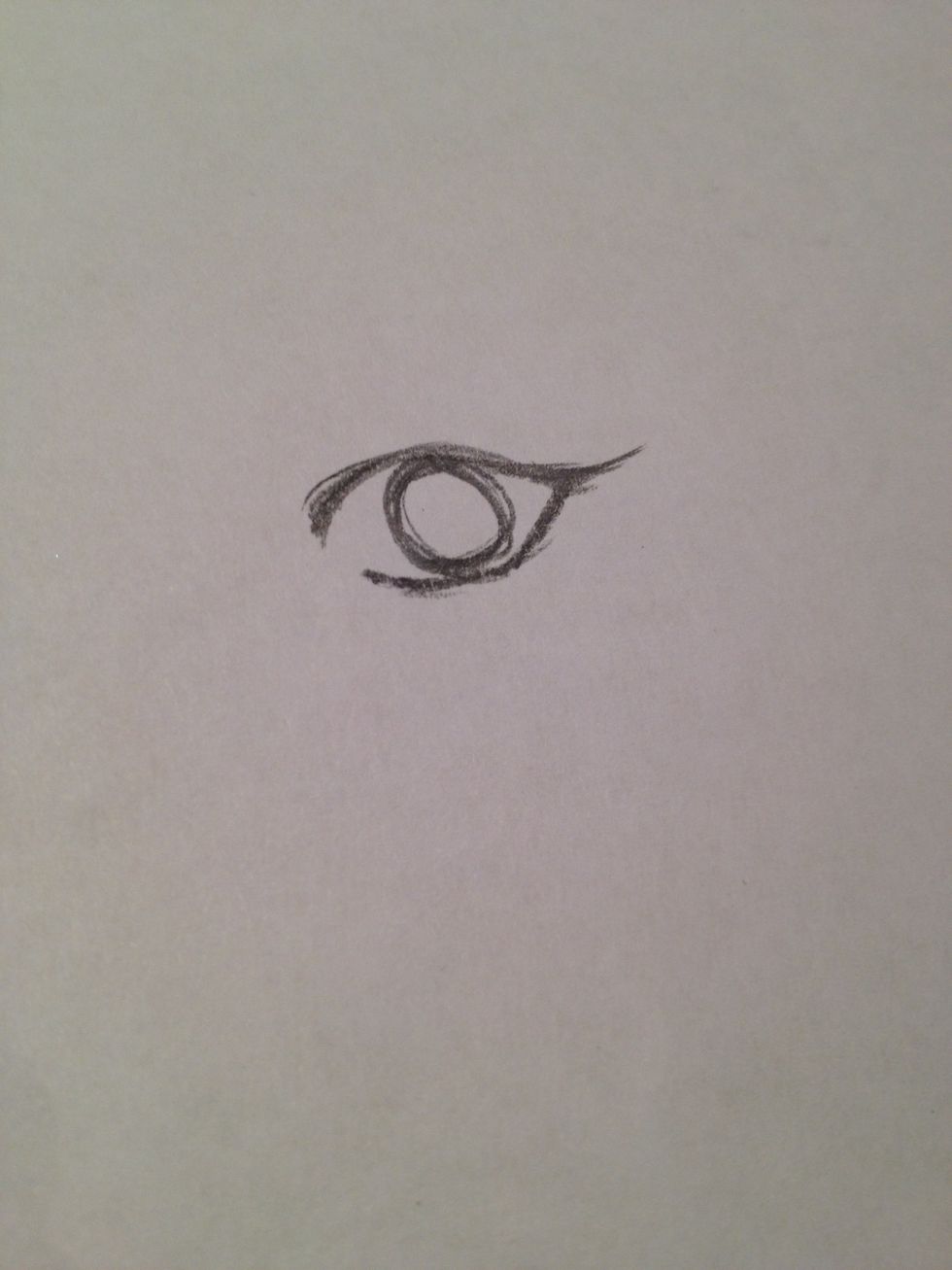 3. Draw the bottom line, closing the eye, pretty much. If you want the eye to look long, lower the top line and move the two lines closer.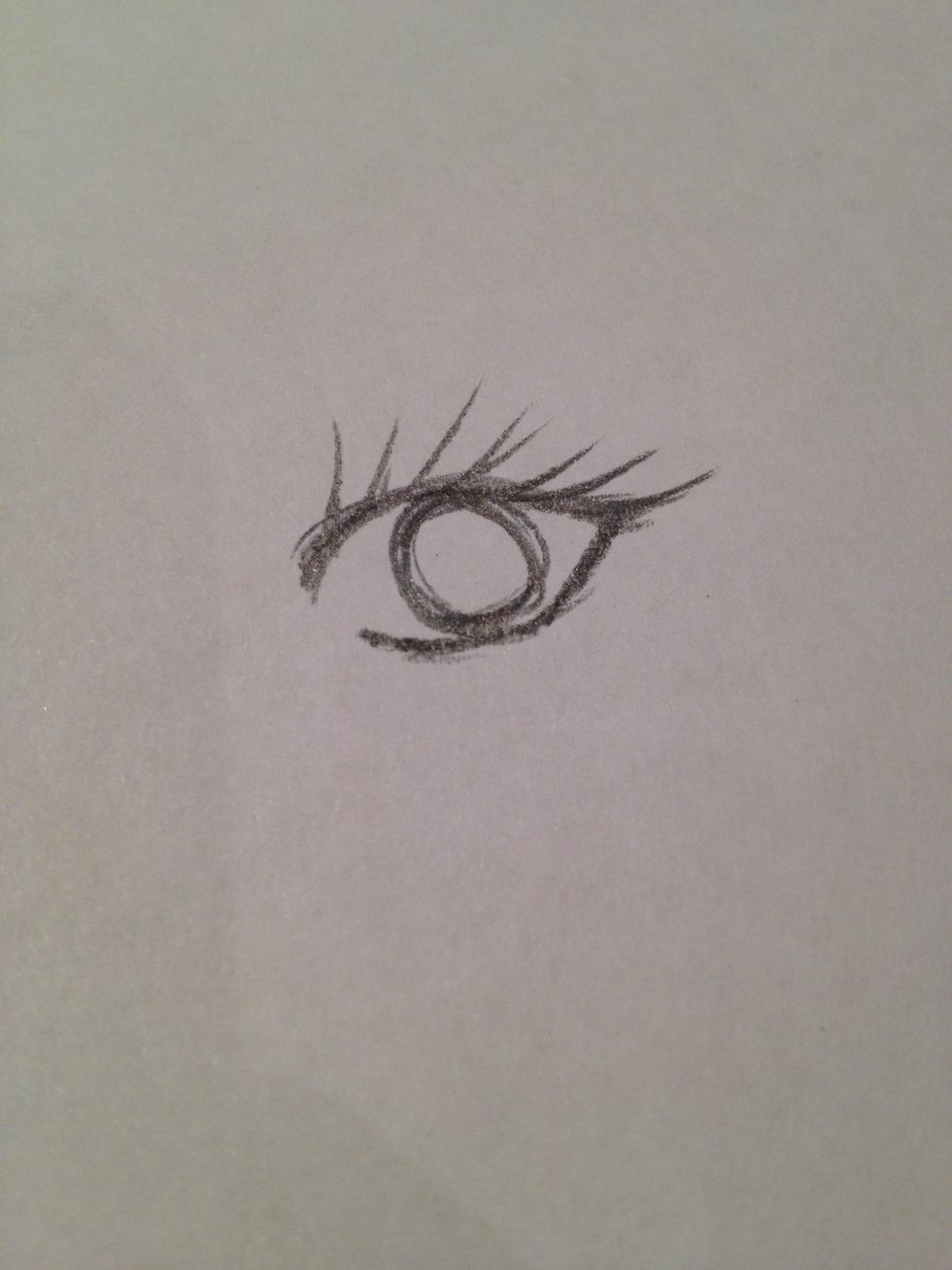 4. Add the upper eyelashes, don't draw too many- they end up looking kinda weird that way. Draw so that the eyelashes kind of slant with the curve of the lid so it doesn't look unnatural.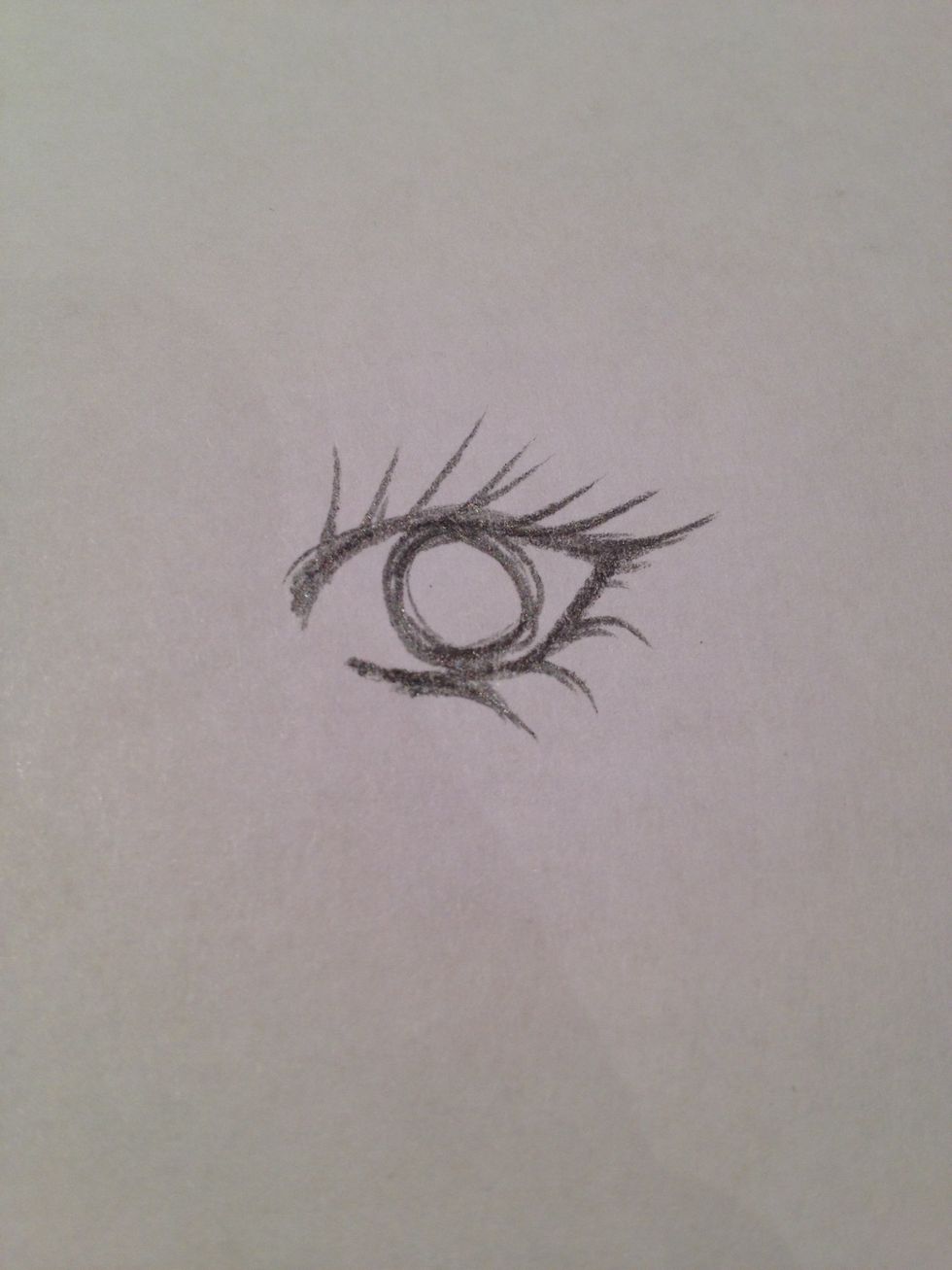 5. Make sure the lower lashes aren't too long and don't draw too many, as most people have shorter and less lower lashes. Same as the upper: try to curve the lashes with the shape of the eye.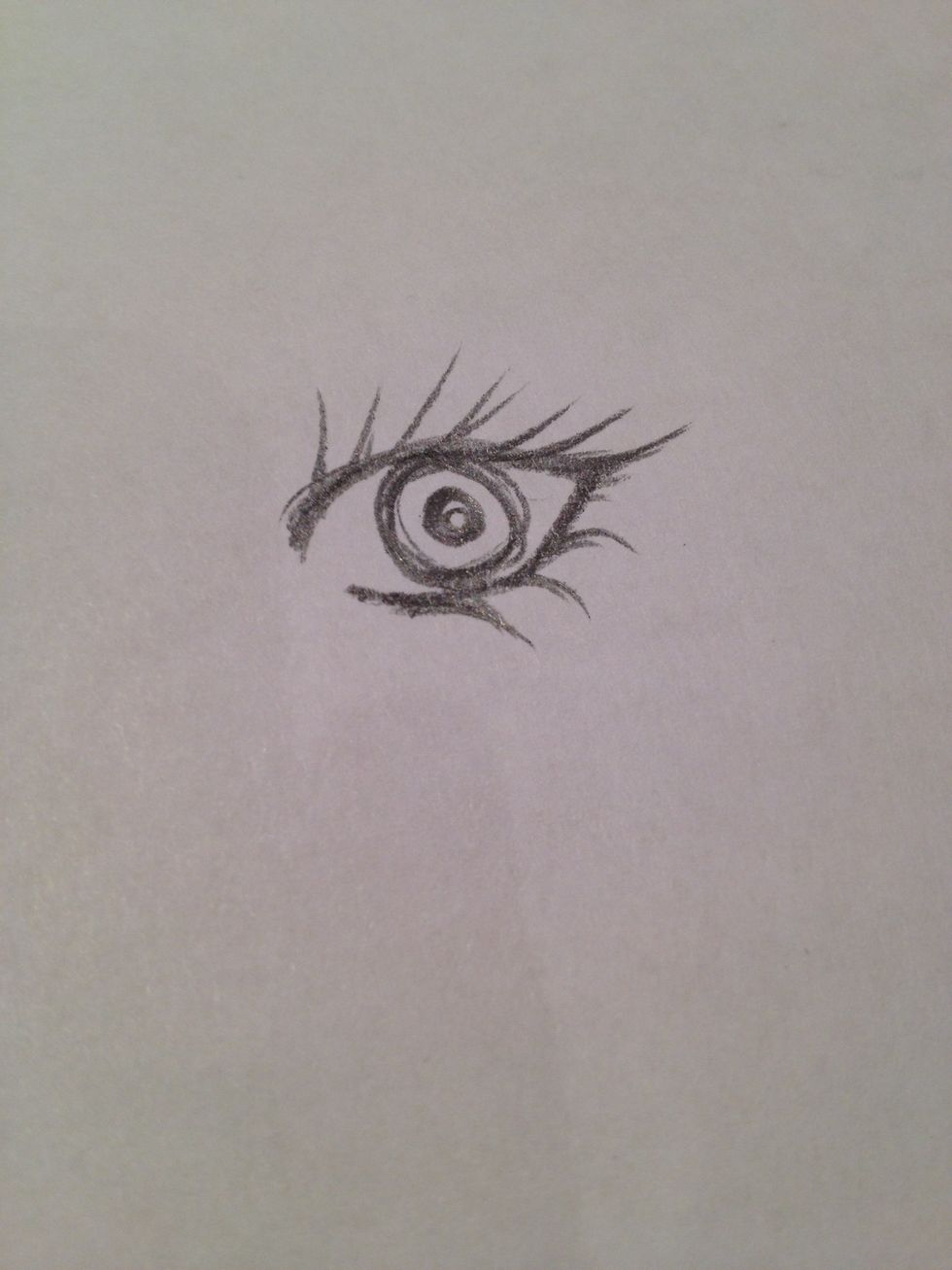 6. Add the pupil. To draw the circle, just go over it a few times- shade it in for a kind of soulless look. Also, for a cat eye, try making the pupil a slit.
7. The pattern (kind of) of the eye differs, but I drew mine branching from the pupil in lines.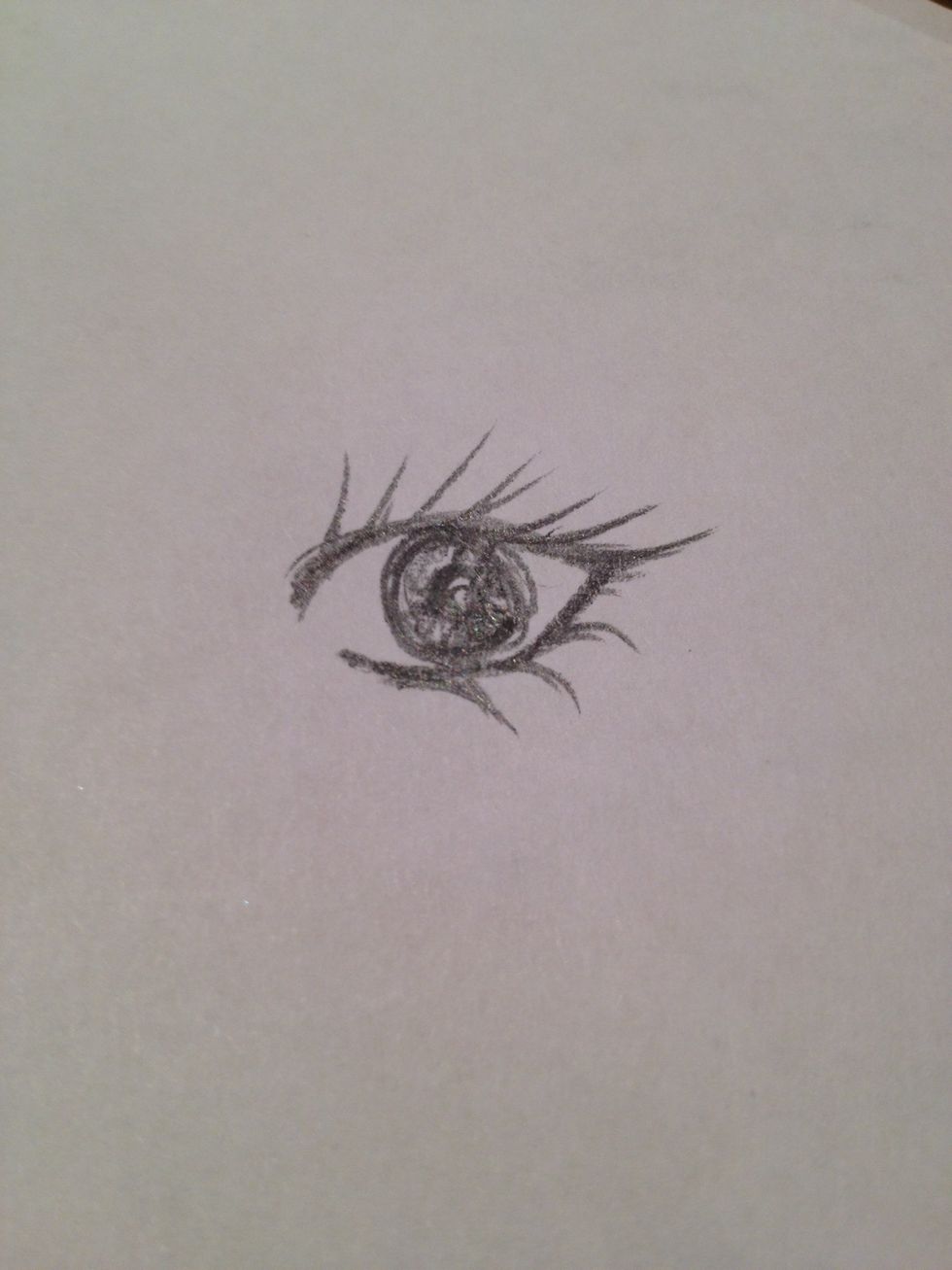 8. To get rid of the anime look, darken the lines you already have and shade the white parts lightly, or shade the eye a little bit extra to continue the soulless look.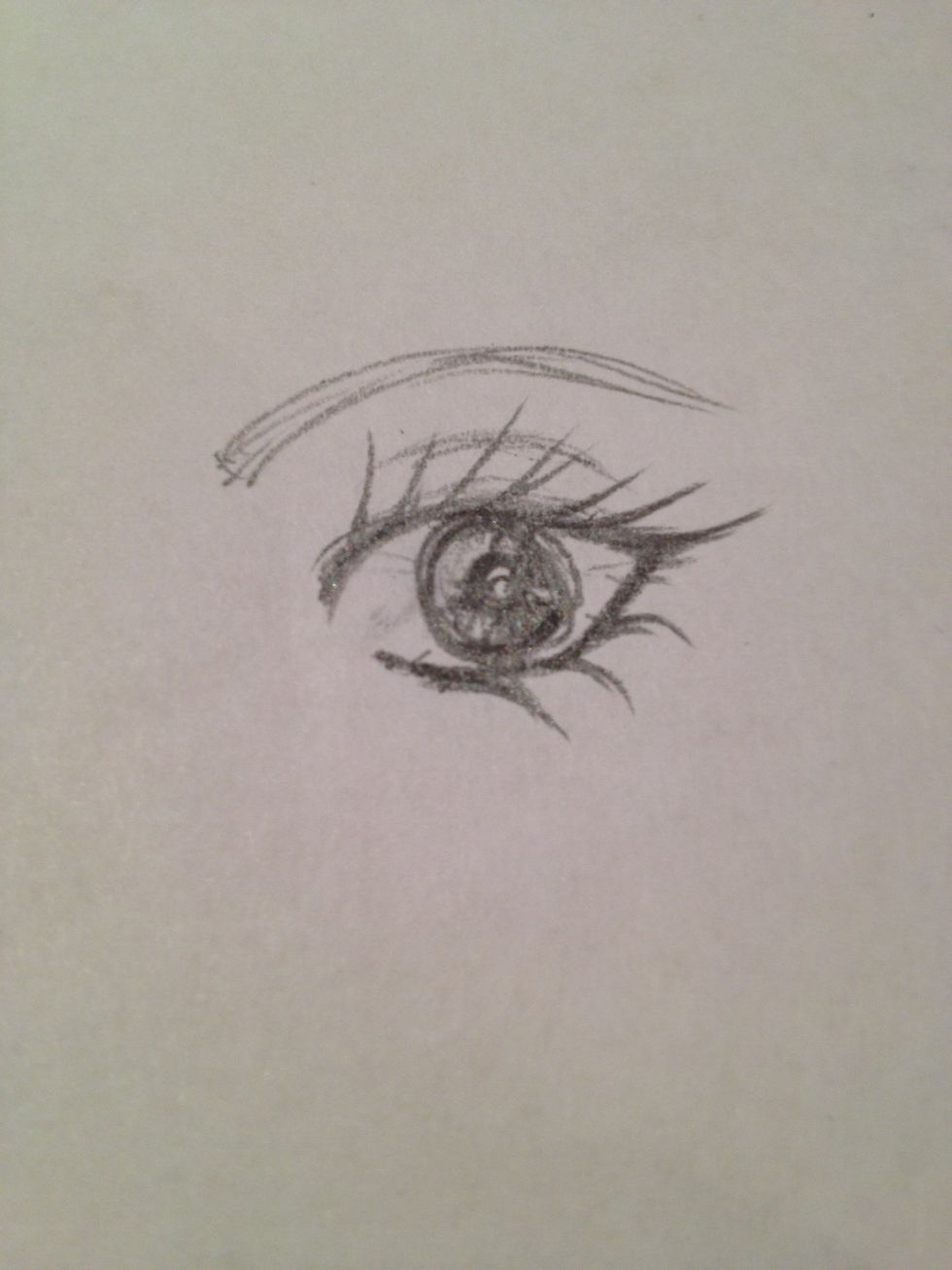 Finally, add the little details: eyebrow, eyelid, maybe some veins, idk, whatever you want.
Hope you found this helpful! ;) remember: this is kind of a basic without all the shadows and other random stuff, but it's an eye all the same! p.s. Check out my "how to draw angry/sad eyes" guide! 😆