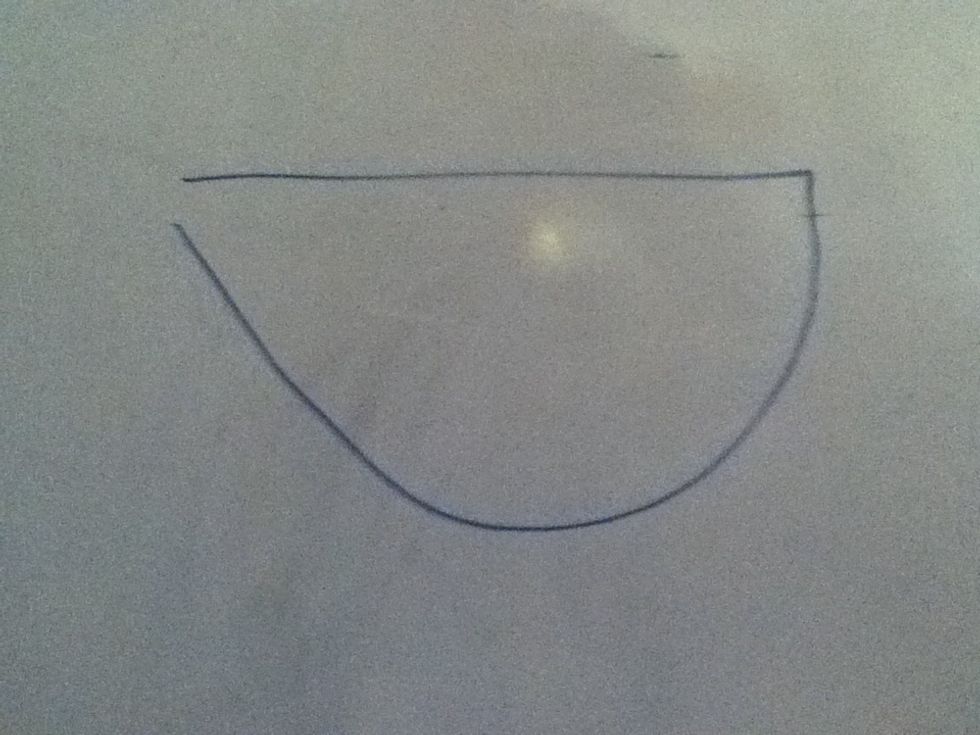 Firstly, draw an oval with a gap at the back.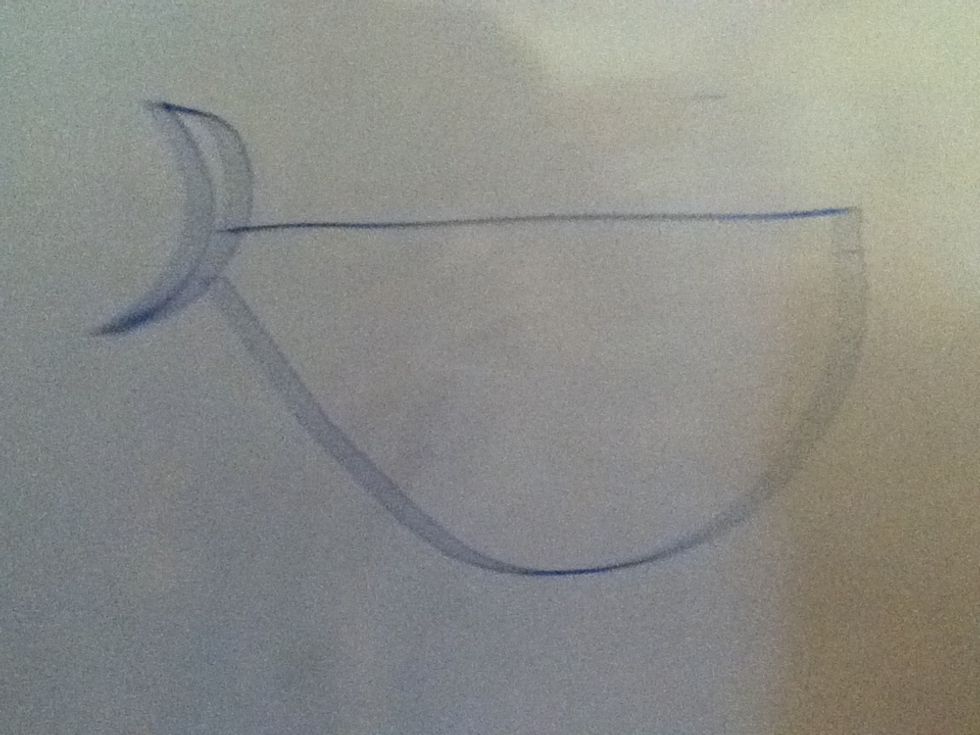 Draw a tail where the gap was. The tail should look like a crescent moon.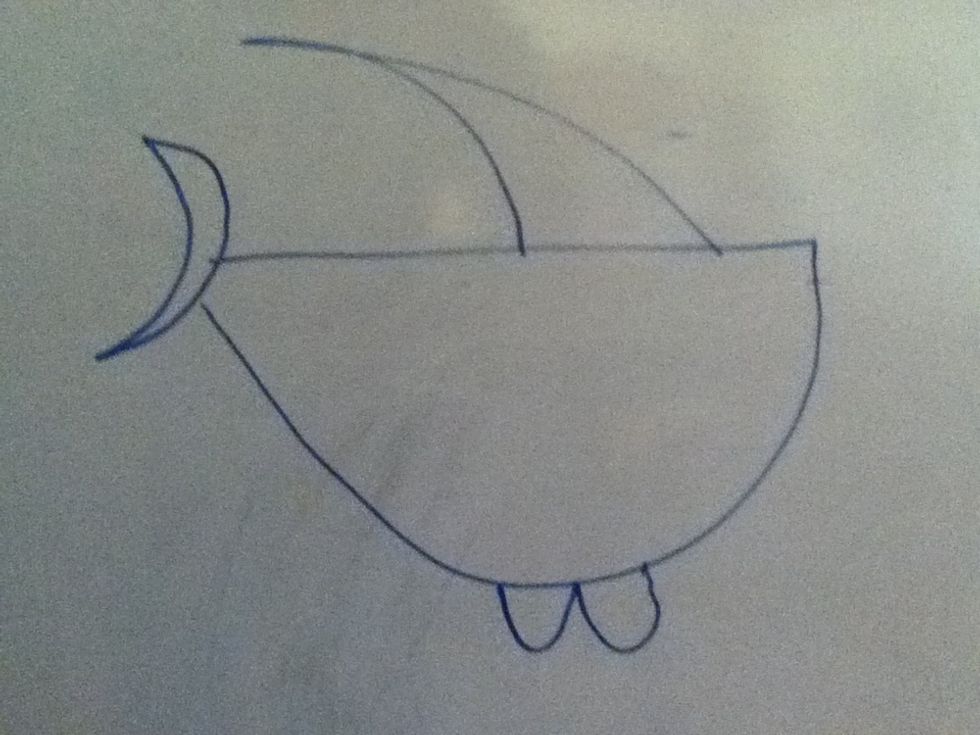 Add fins as well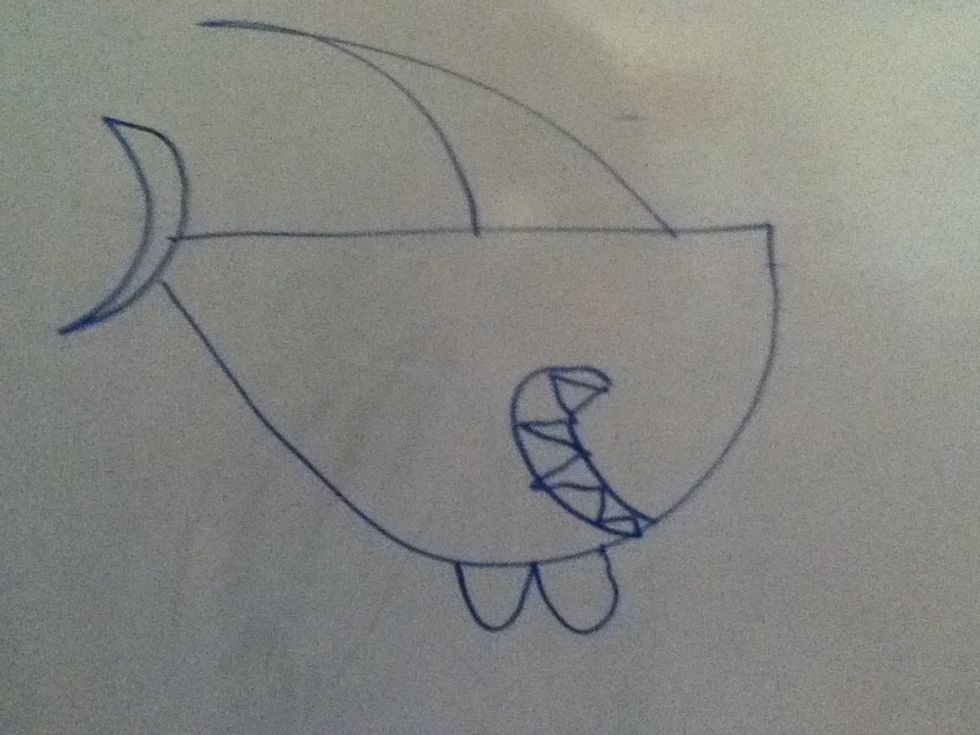 Then, draw another crescent moon for a mouth, and a triangular pattern for the teeth.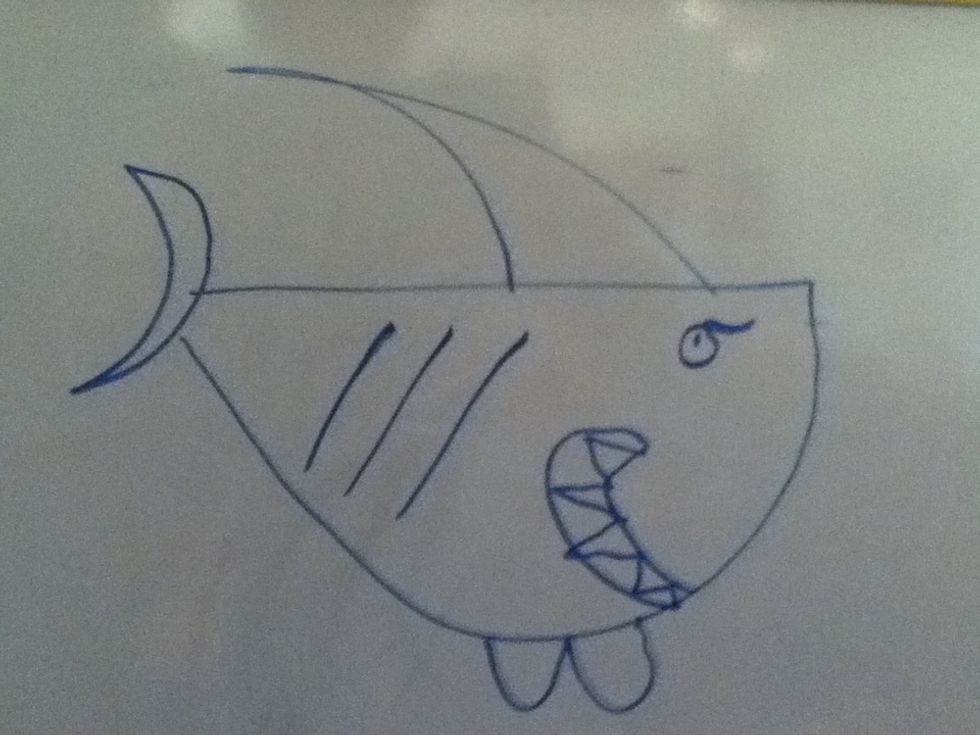 Just add gills and an eye and you're done! You can also draw an eyebrow for a scary personality!