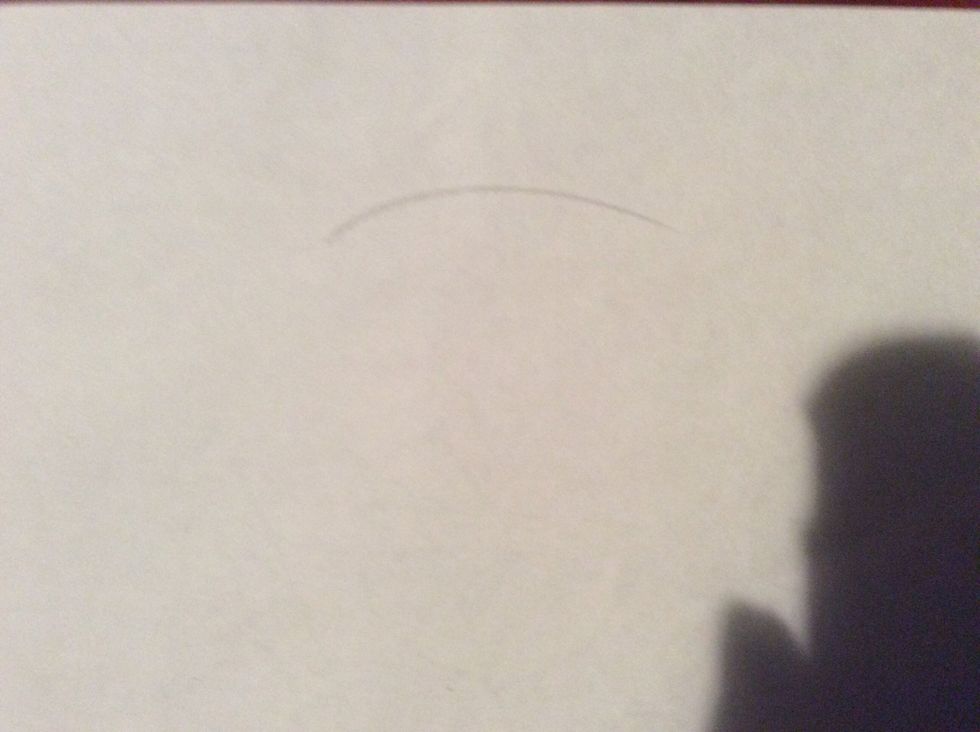 Draw a curved line that arches upwards slightly.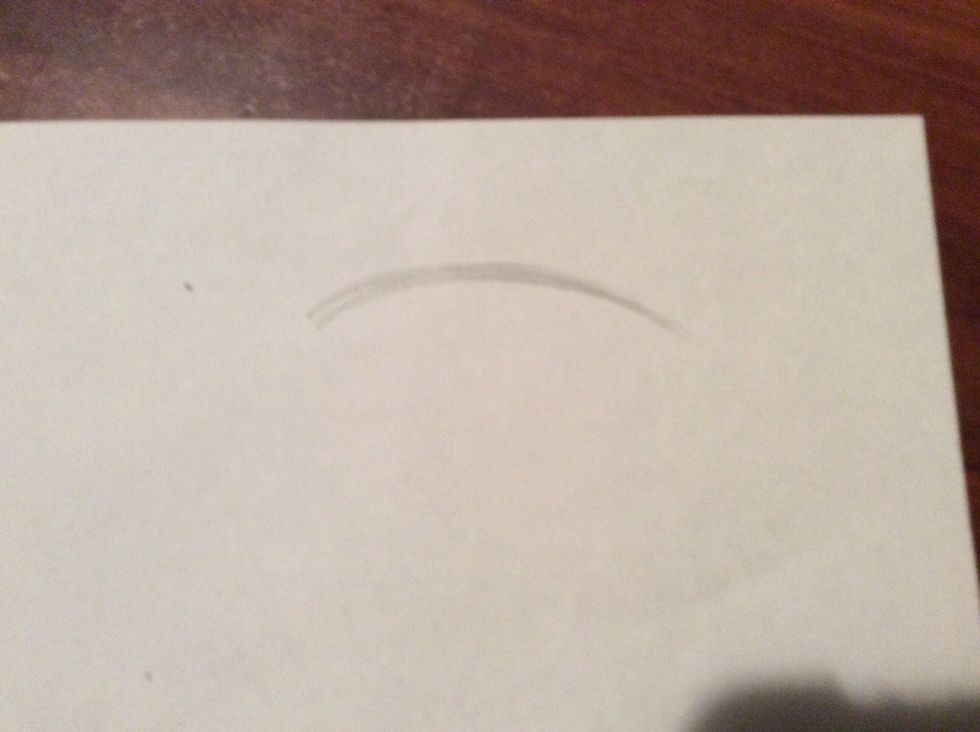 Make the line thicker by adding more outlining it, making each arch and curve along the same way as the original one.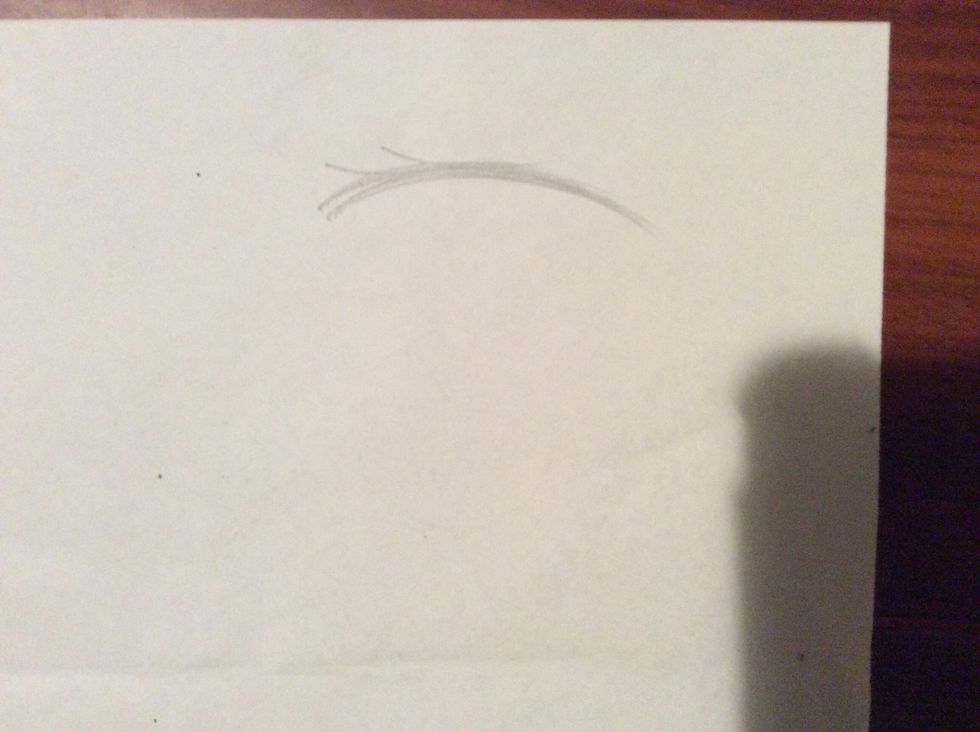 Add curved lines along the thick one, pointing upwards slightly at a roughly 30-40 degrees angle to make eyelashes.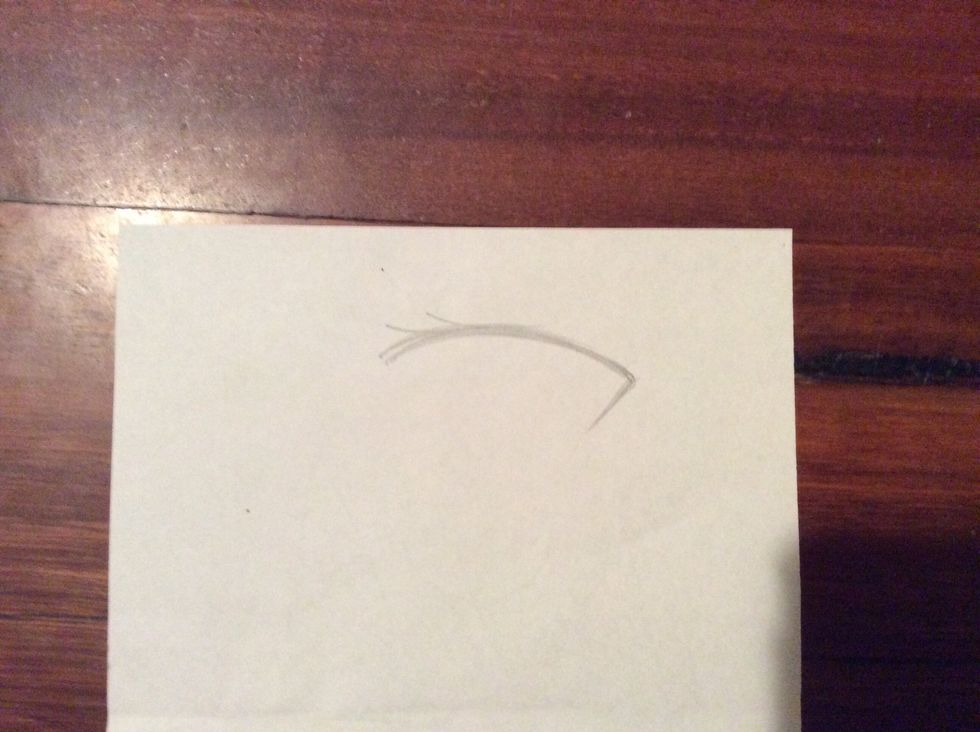 Draw a straight-ish line coming from the end of the end of the arched line, preferably the end closer to the edge of the face.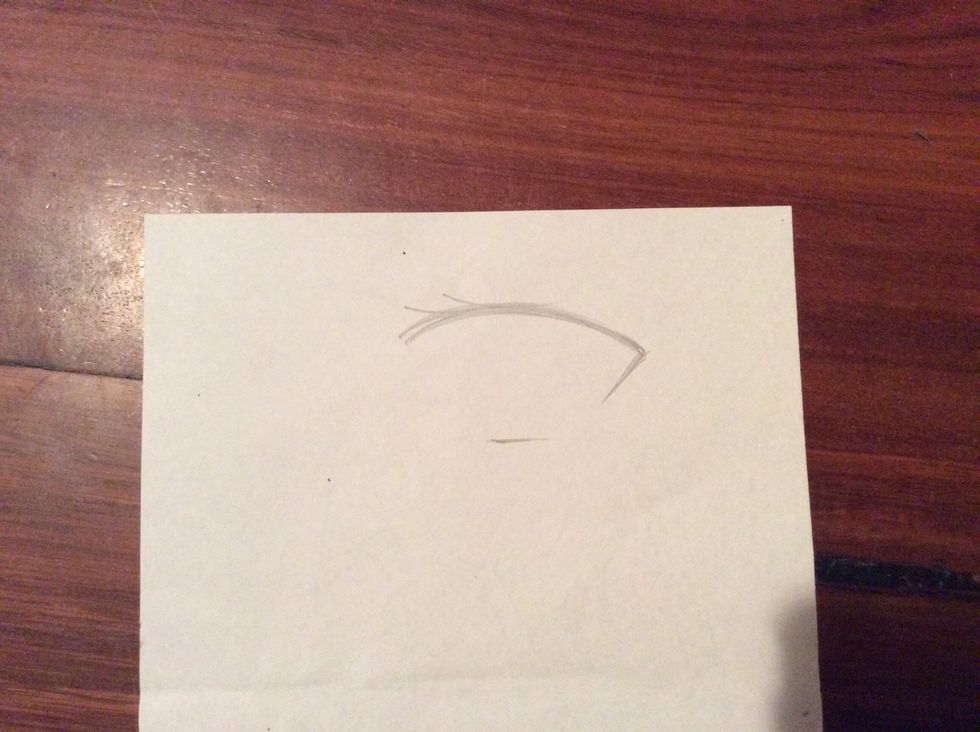 Draw a straight line underneath, a short way beneath the lid and edge of the eye.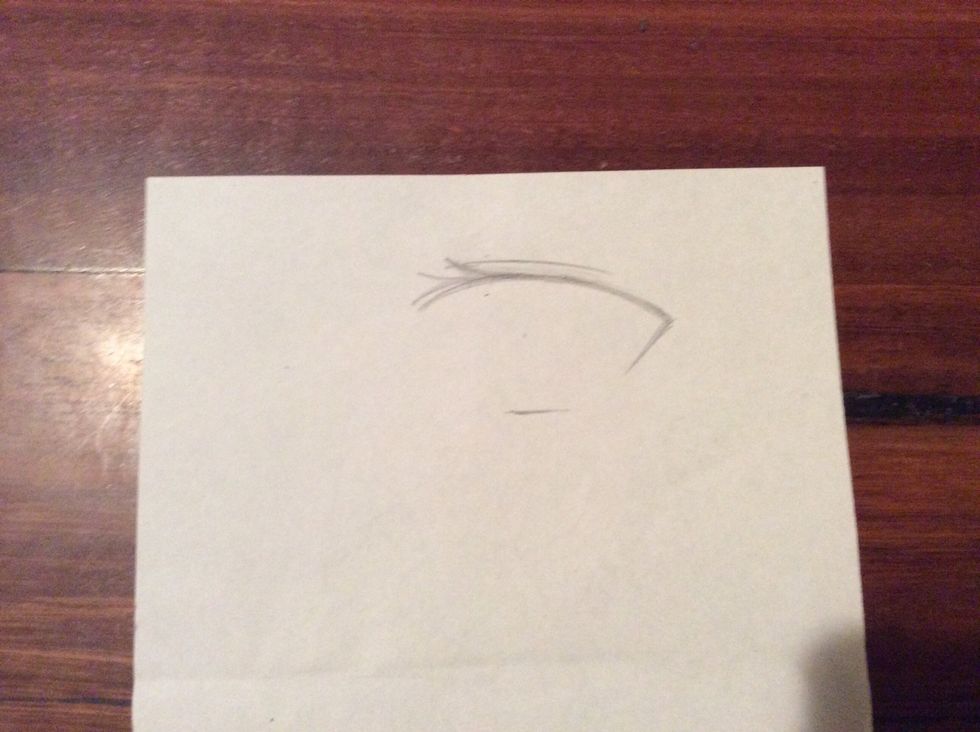 Add a curved line that's parallel to the lid, a tiny bit above it.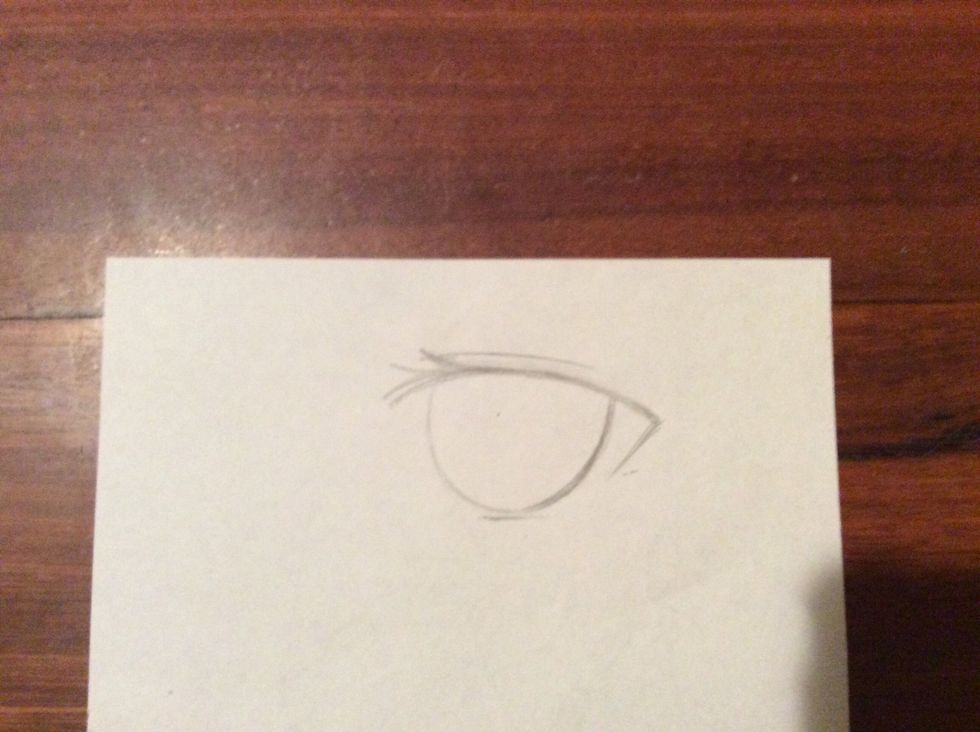 Now draw a nearly full circle that's slightly too big for the eye. Make sure to leave some space for the whites. Do not go over the lid. The rim of the circle has to just touch the short line.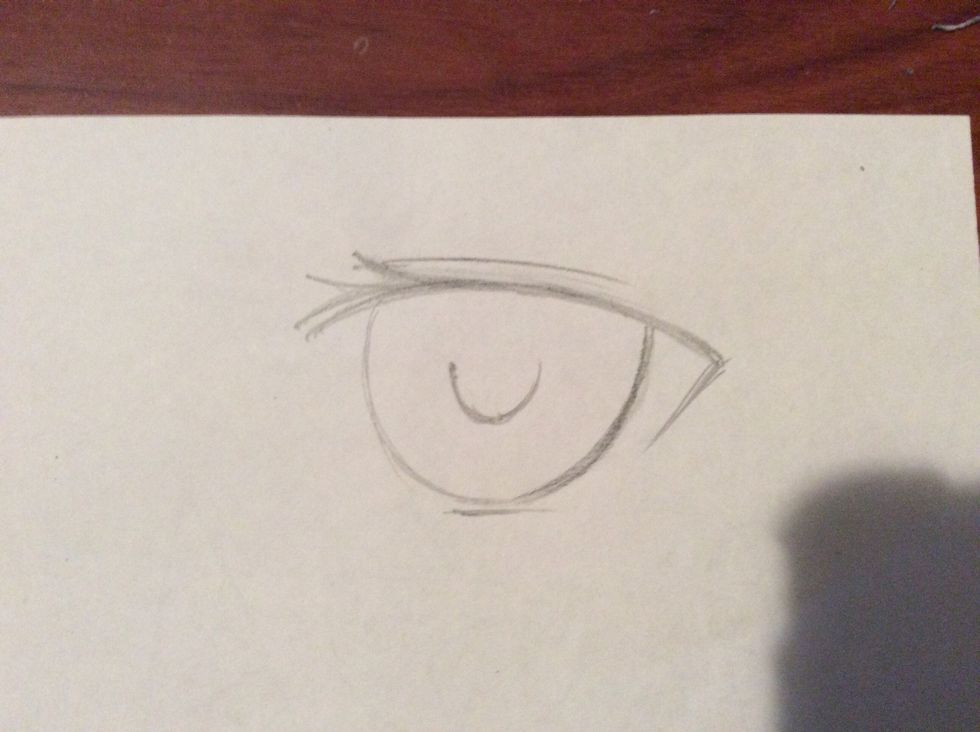 Draw a small nearly full circle in the middle of the pupil for the iris.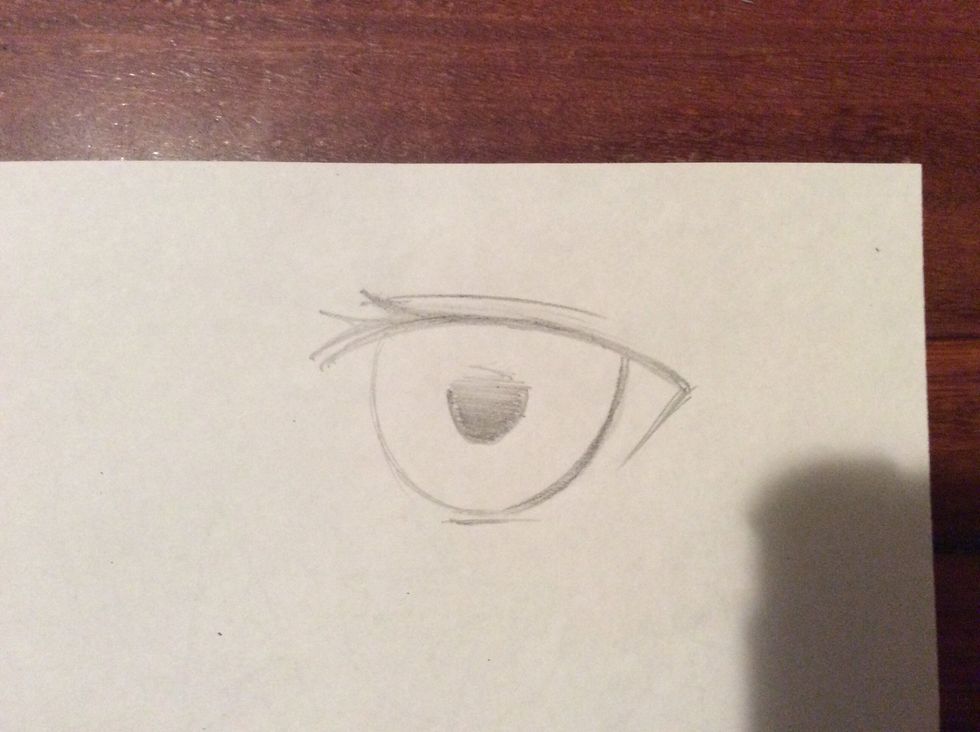 Shade from the bottom of the small near-circle, starting dark and growing lighter as you go upwards. Slowly release the pressure on the pencil to shade, and blue with an eraser if needed.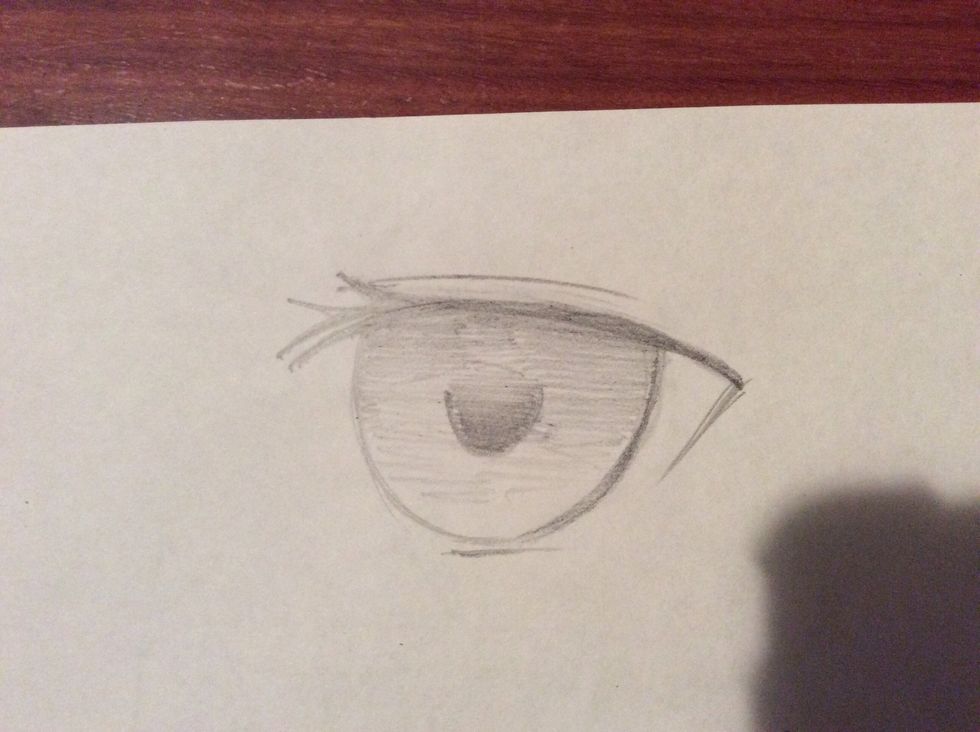 Now shade top to bottom, overlapping the having you've just done before on the iris. Try not to overlap the shading too much to make unattractive stripes.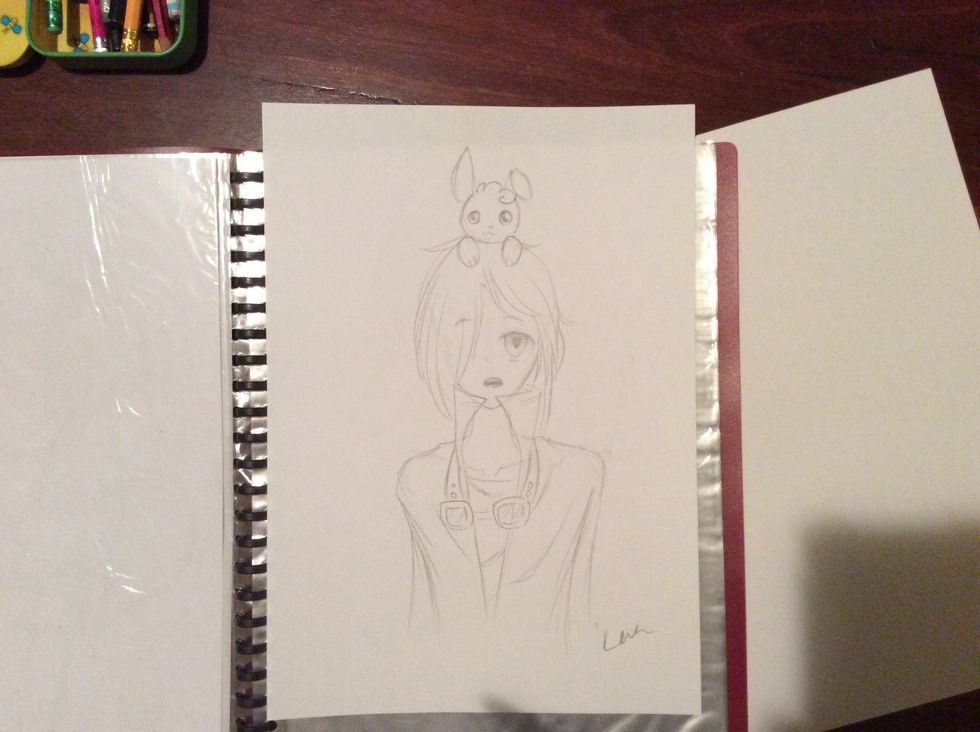 Congrats! You know have an anime eye that you can draw! This is my style, so you may make modifications and anything like that. This is a picture I drew using my eye style. Enjoy!