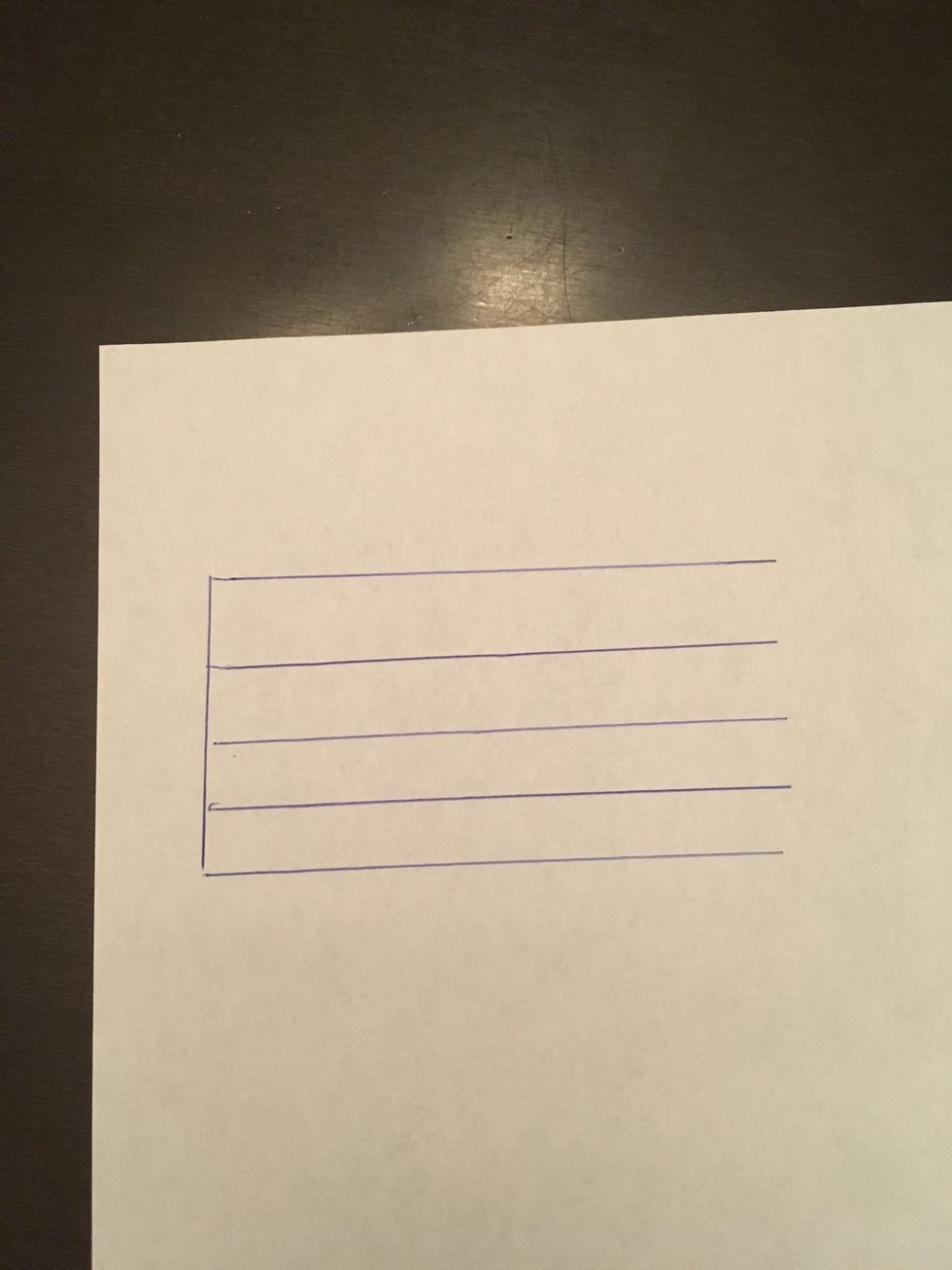 First, draw your staff. (5 horizontal lines). It doesn't have to be too long, unless your drawing an actual scale.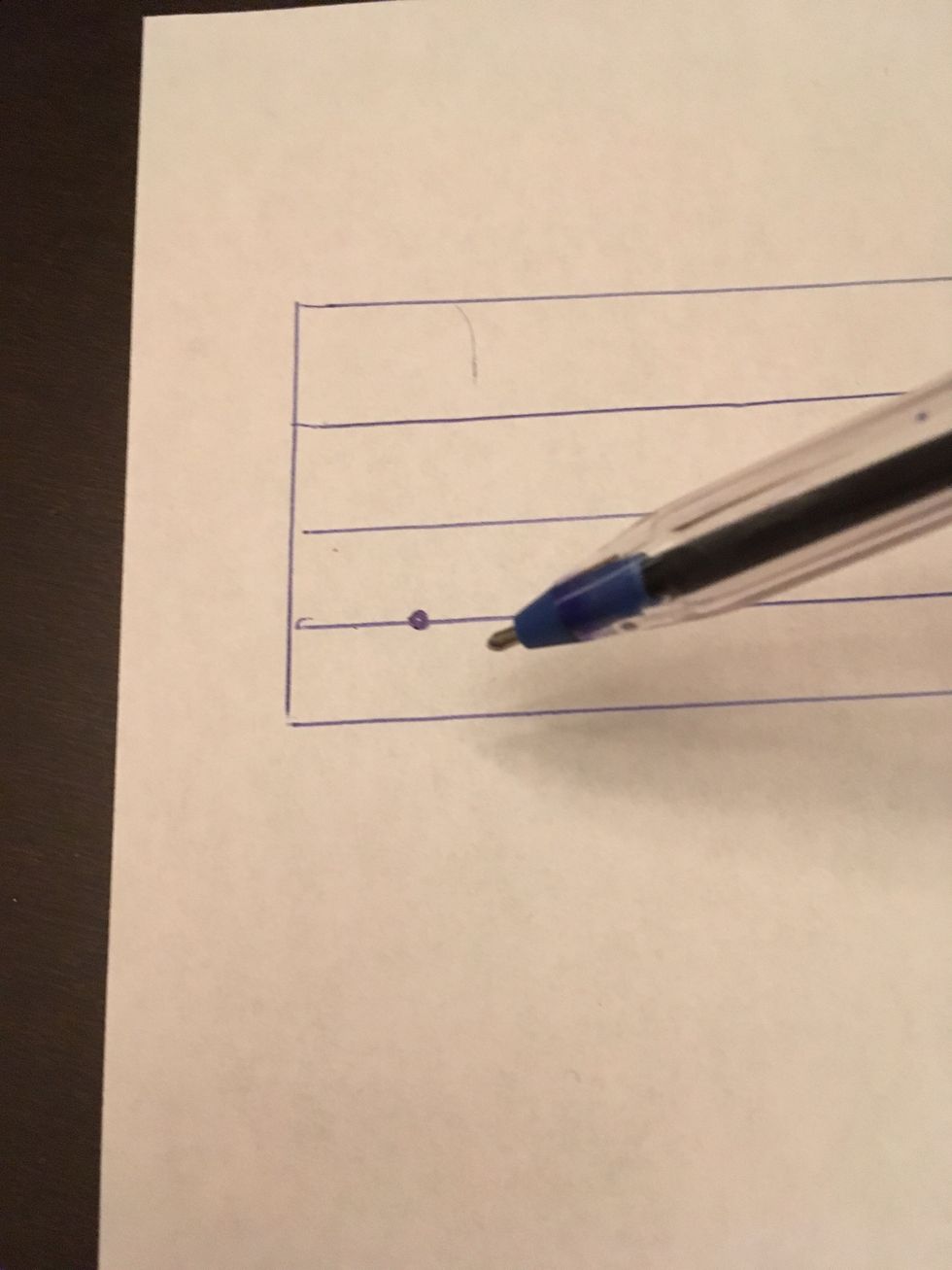 Next, draw a dot on the second bottom line about a finger away from the first bar line.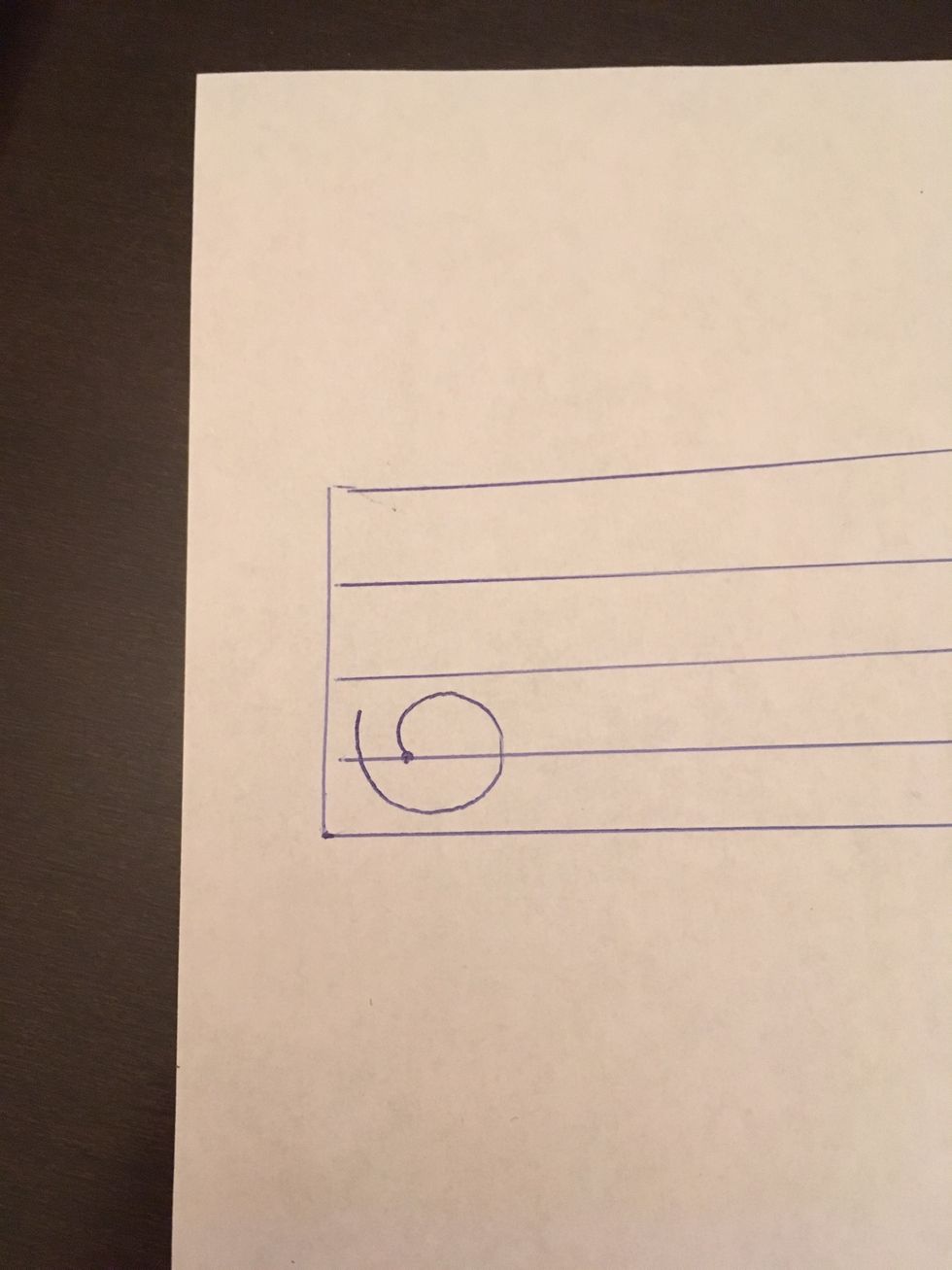 After that, draw a swirly line that goes about halfway through the second space, and goes halfway into the first space.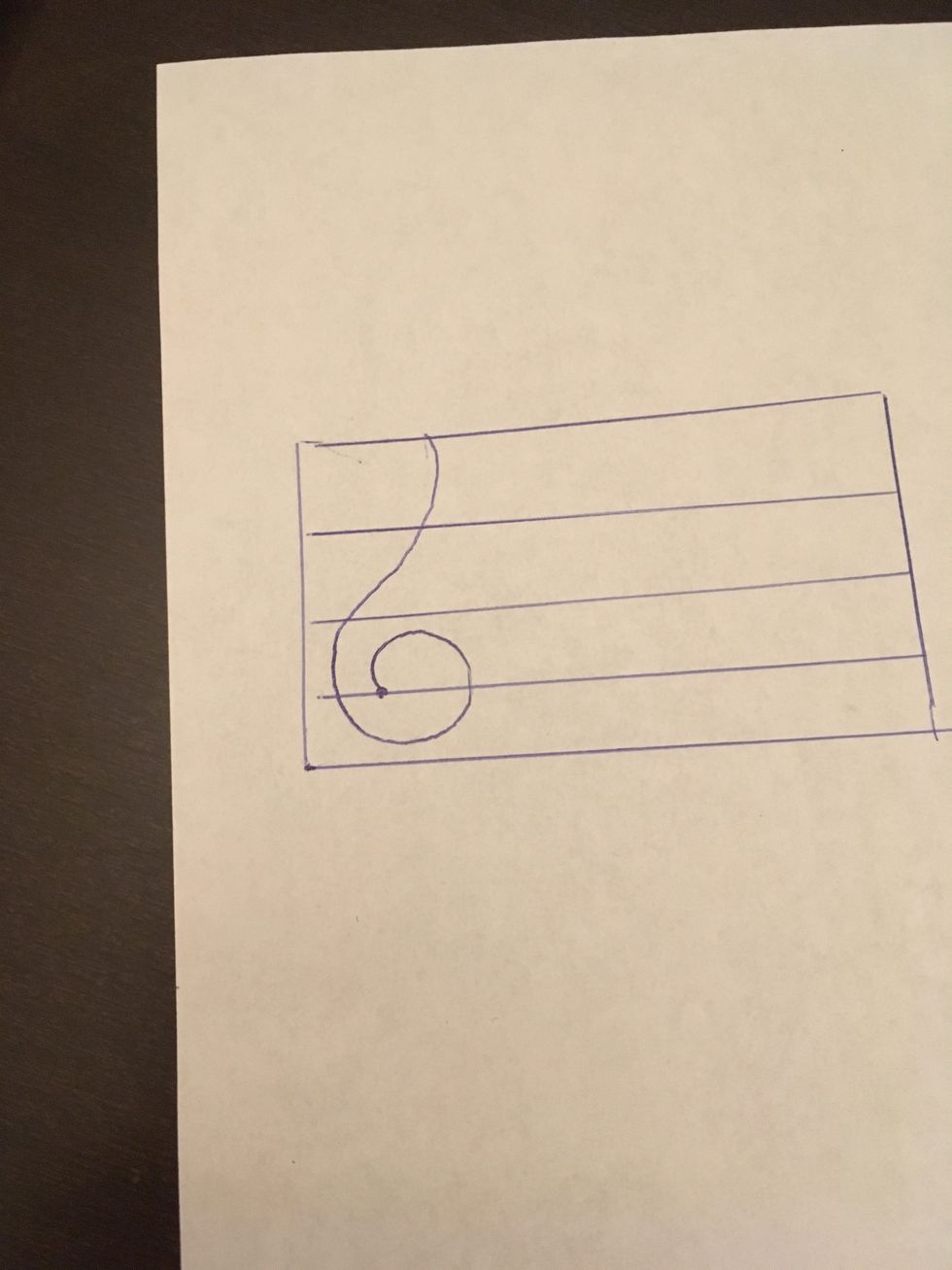 Once you've done that, go back to your line and continue it all the way to the 5th line, and make the end curve a little.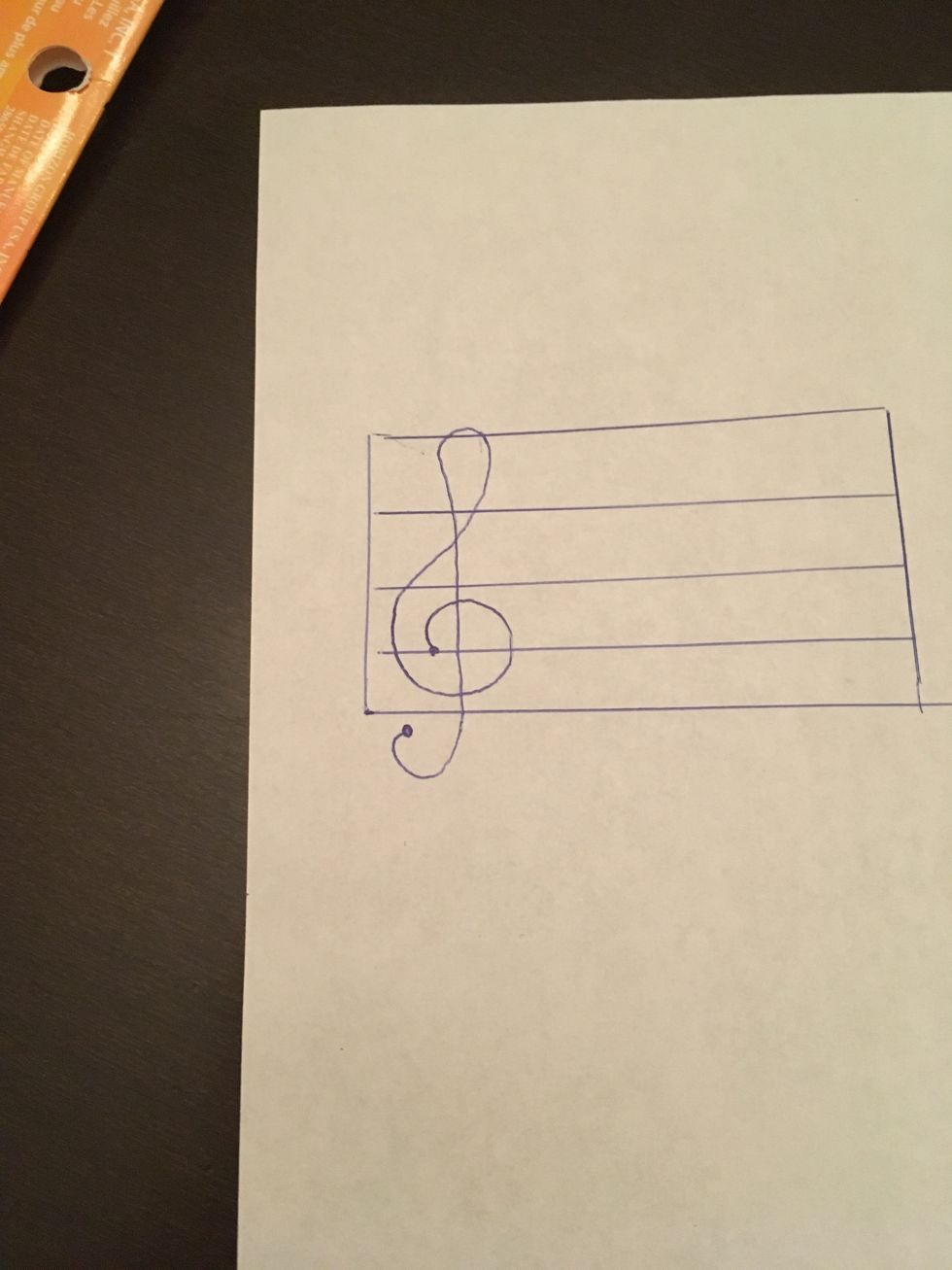 Then, continue the curved line straight through the middle of the swirly line, and curve it below the staff, adding a small dot.
Then your finished! You can now just leave it as it is, or continue on your scale!(:
The creator of this guide has not included tools