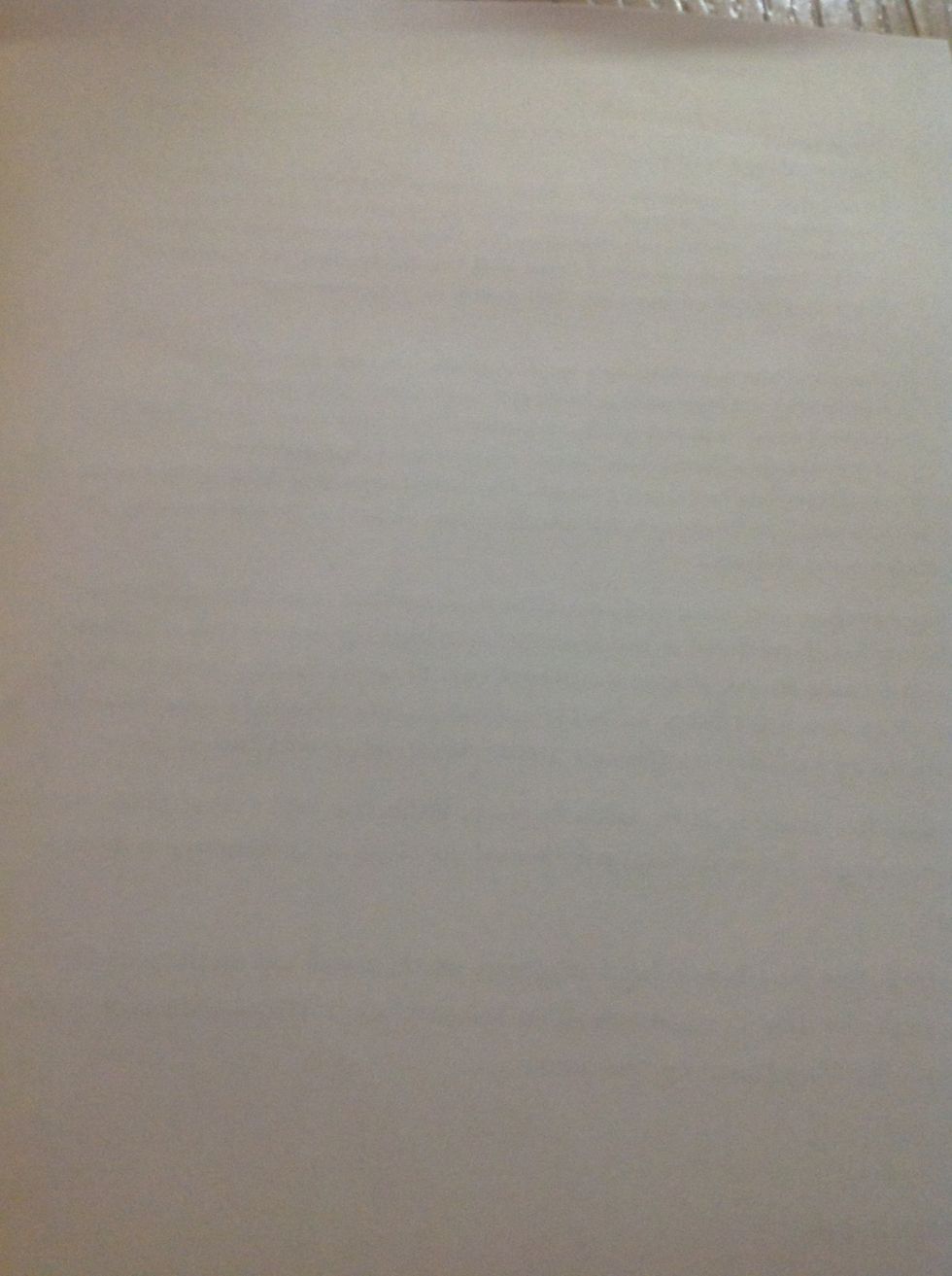 Get your piece of paper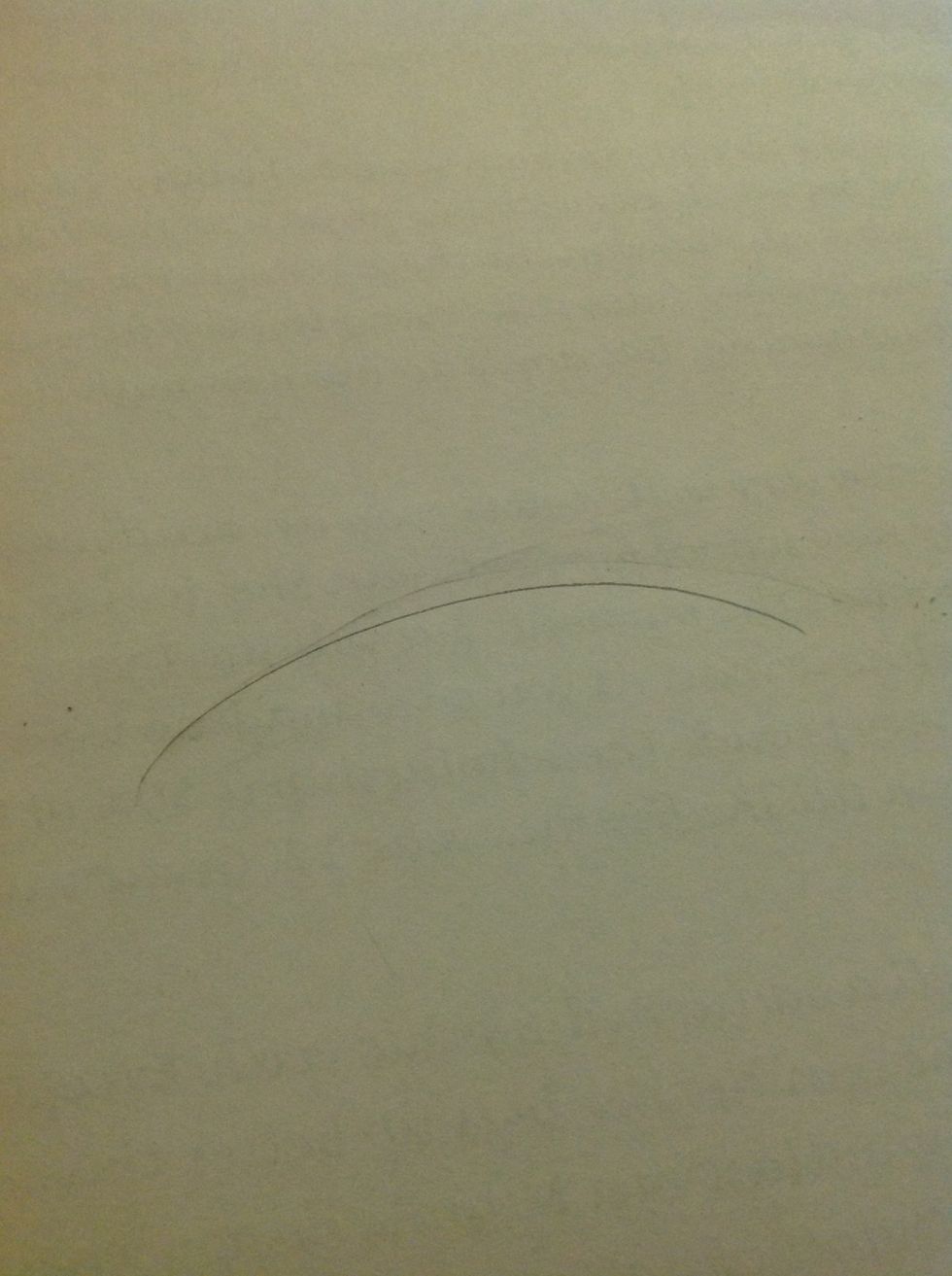 Draw a curved line like this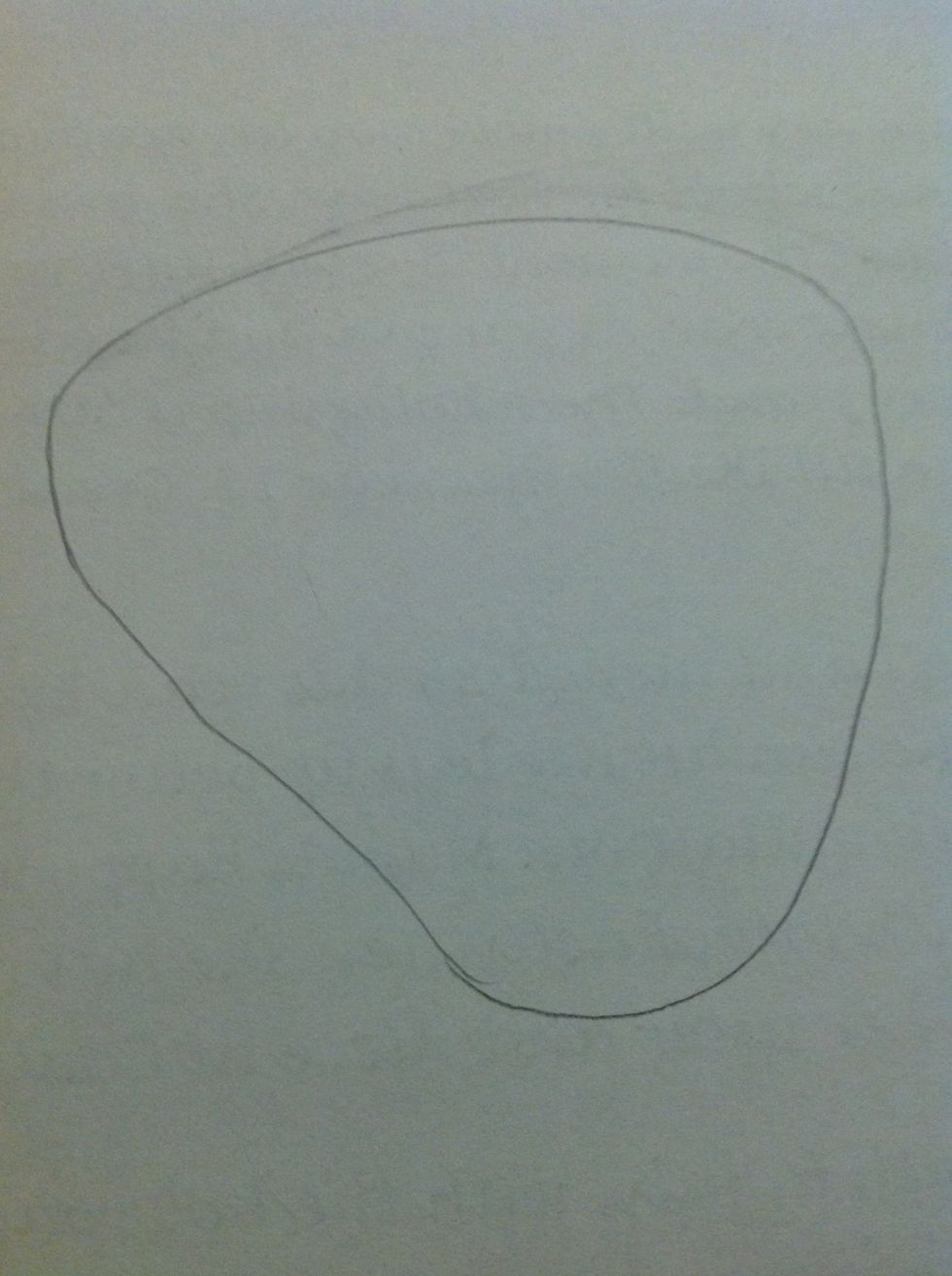 Connect. Make the left side more curved than the right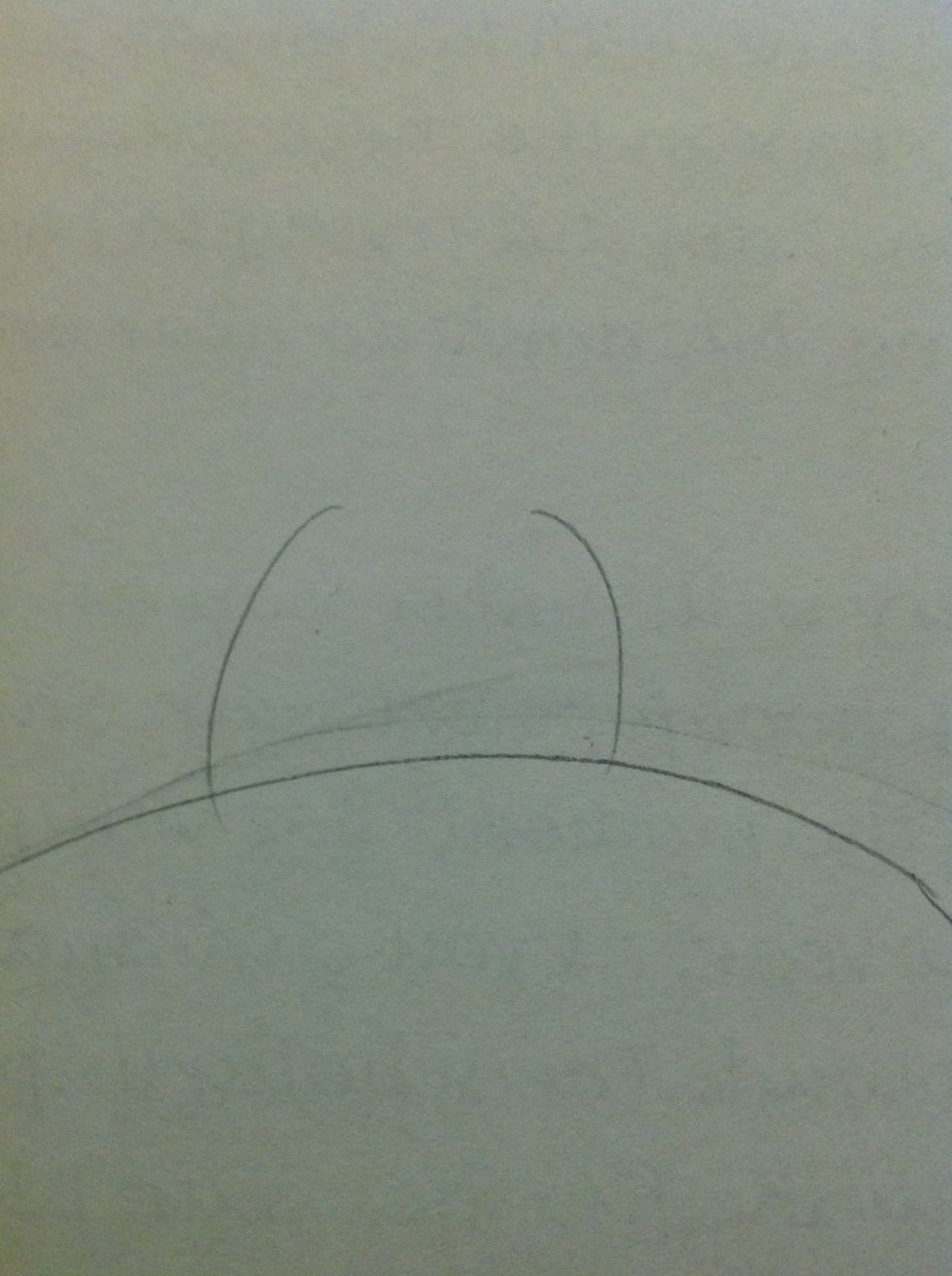 Draw is in top. This is the head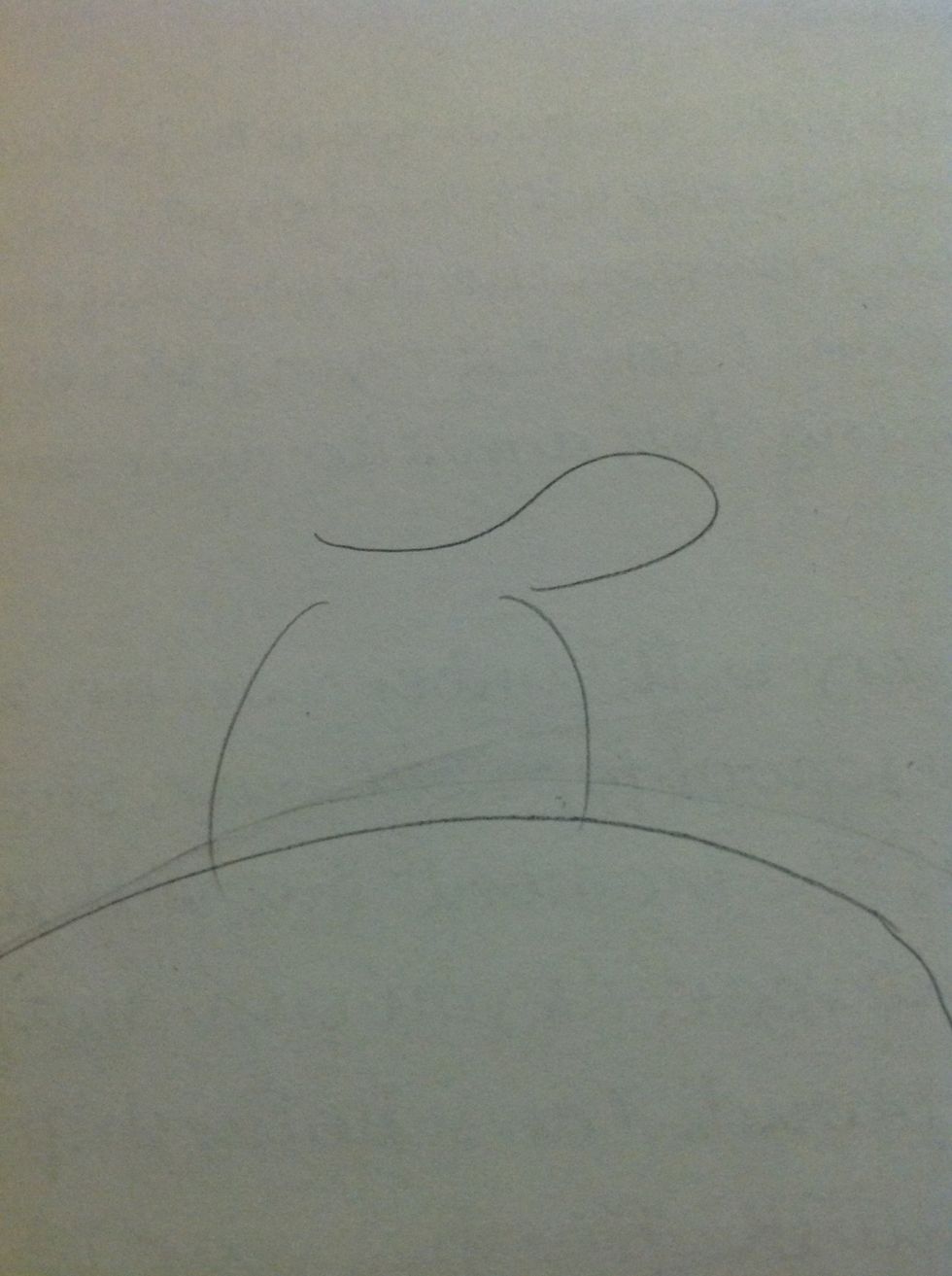 Draw hair like this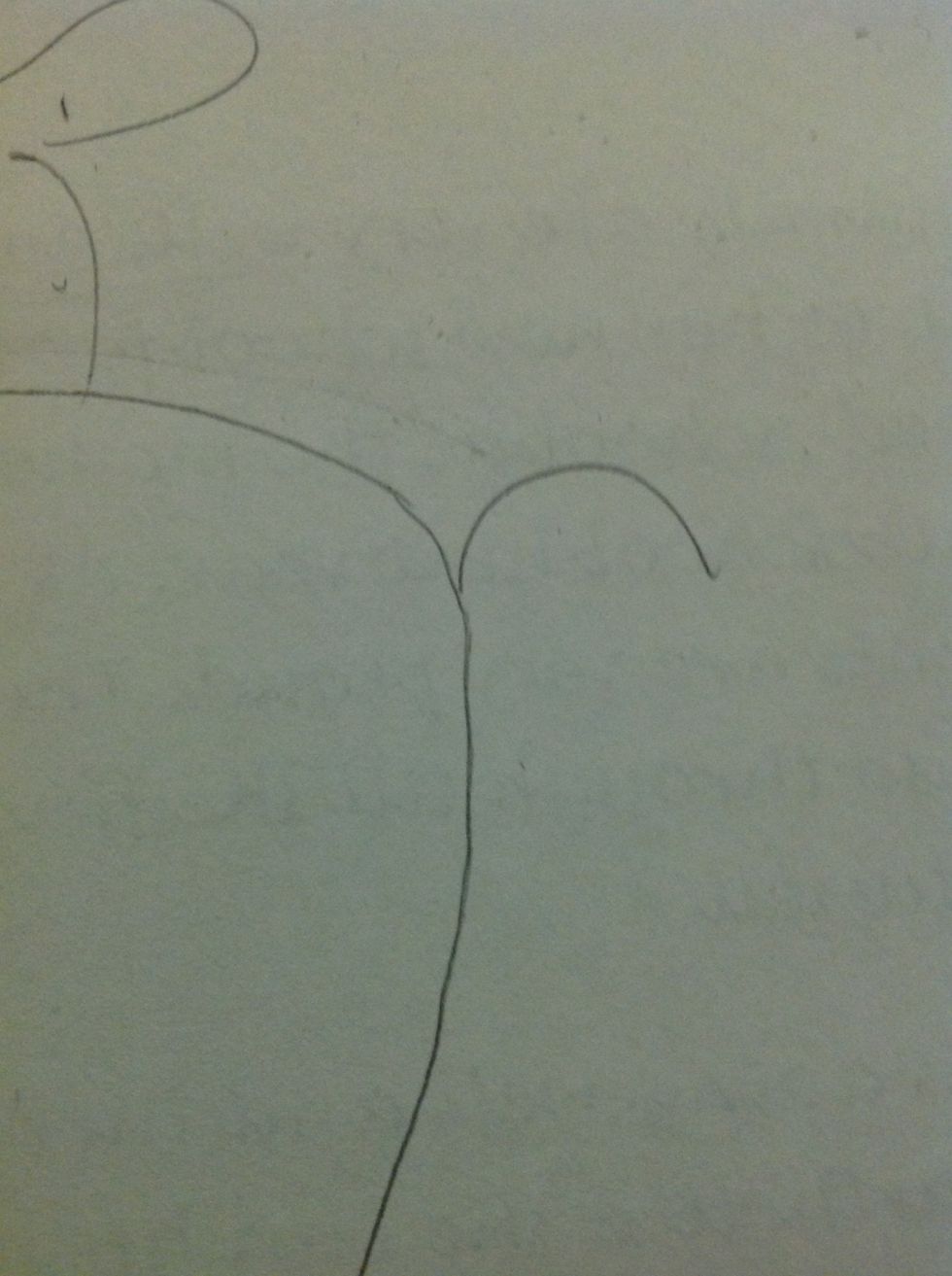 Draw a really curved bump on the side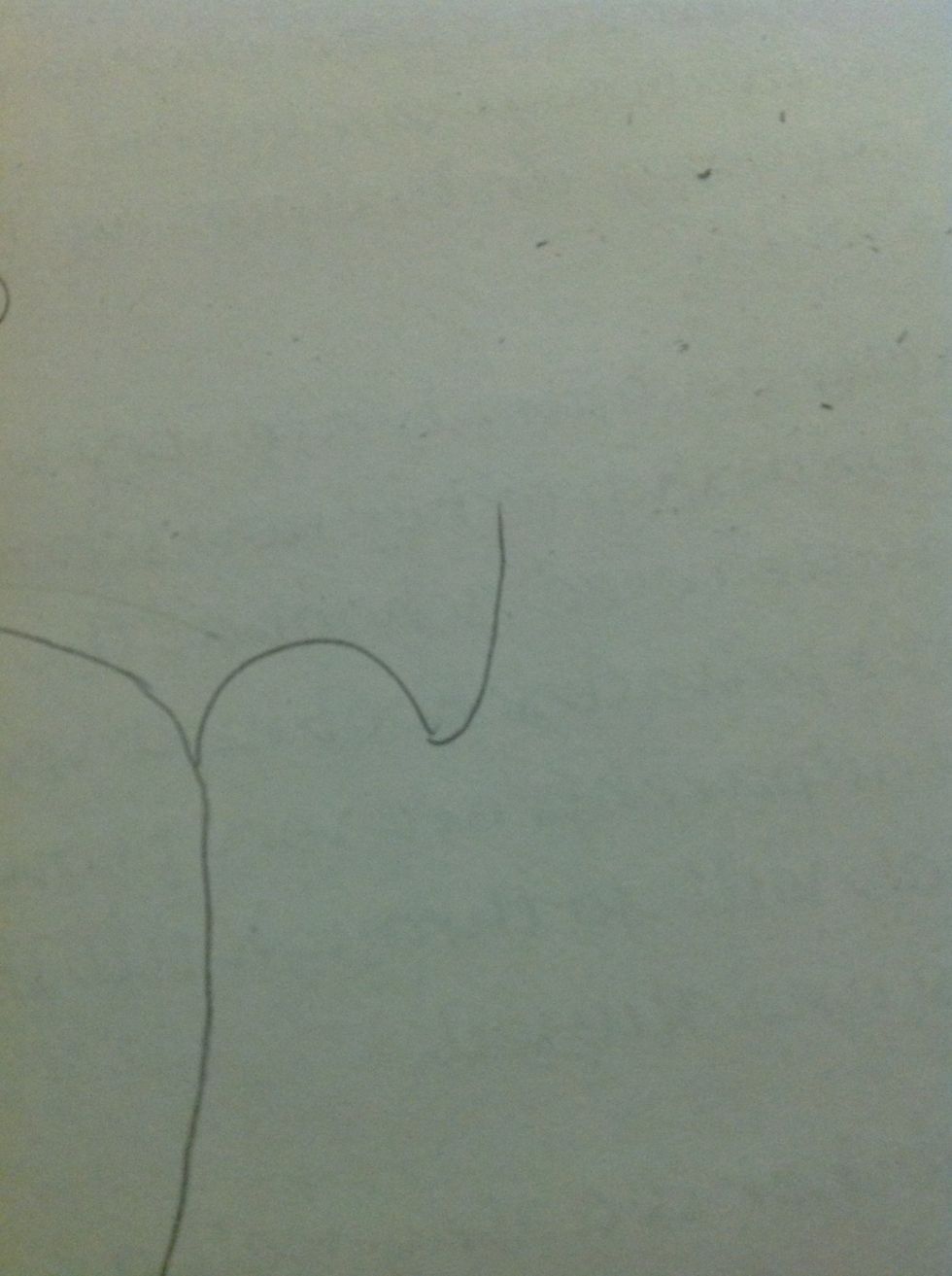 And then draw a curved line of that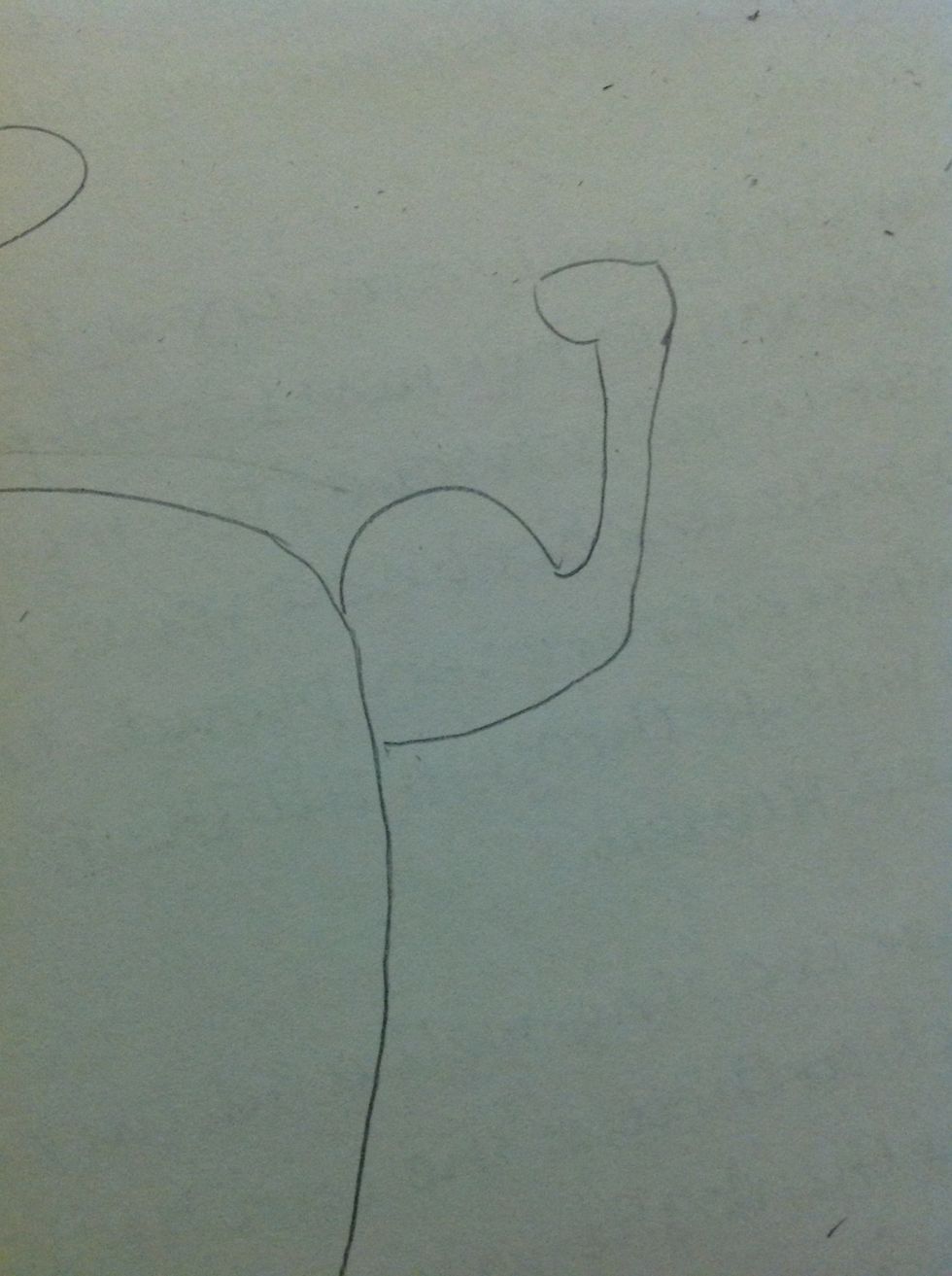 Draw a fist and the other part of the arm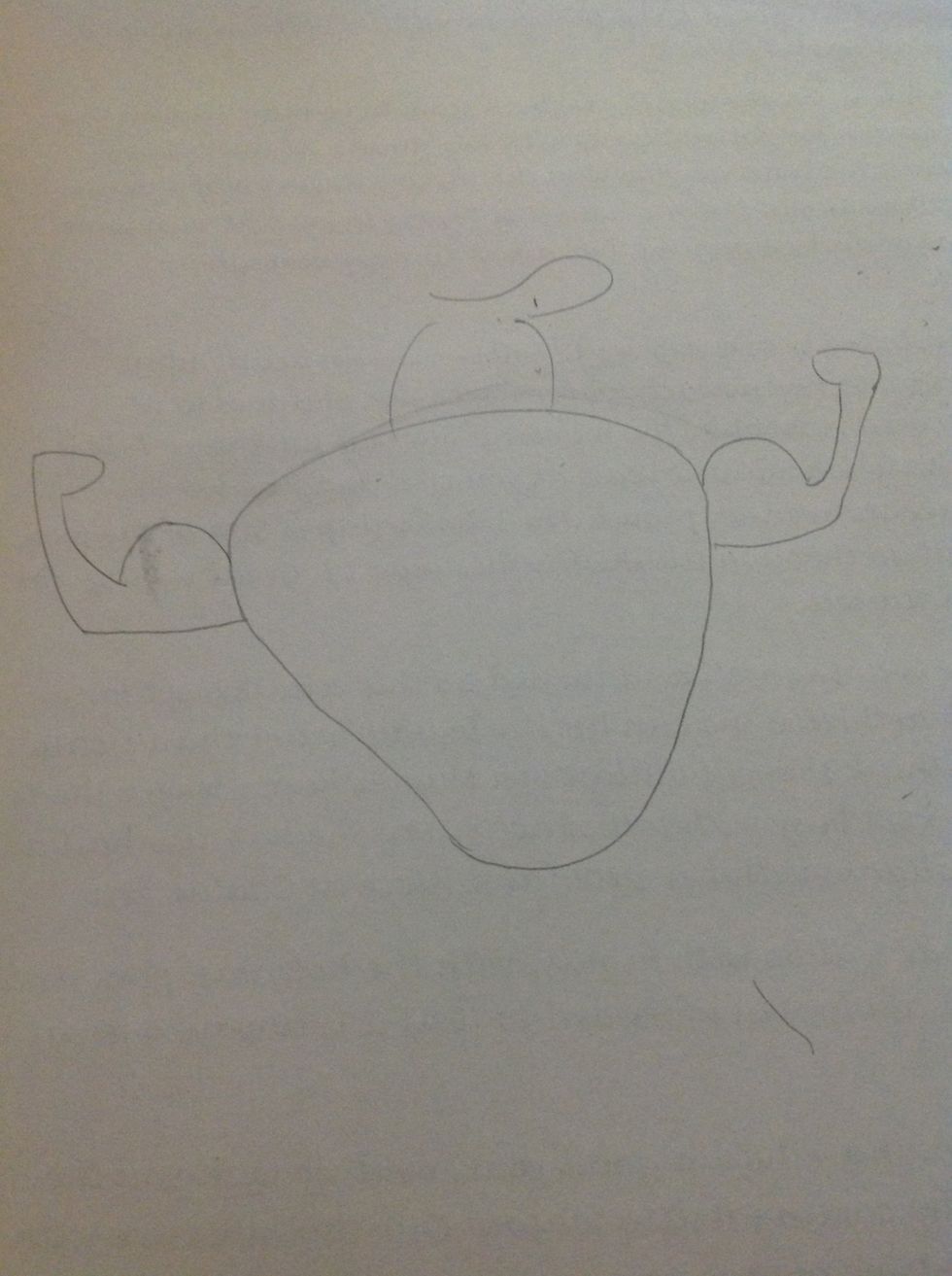 It should look like this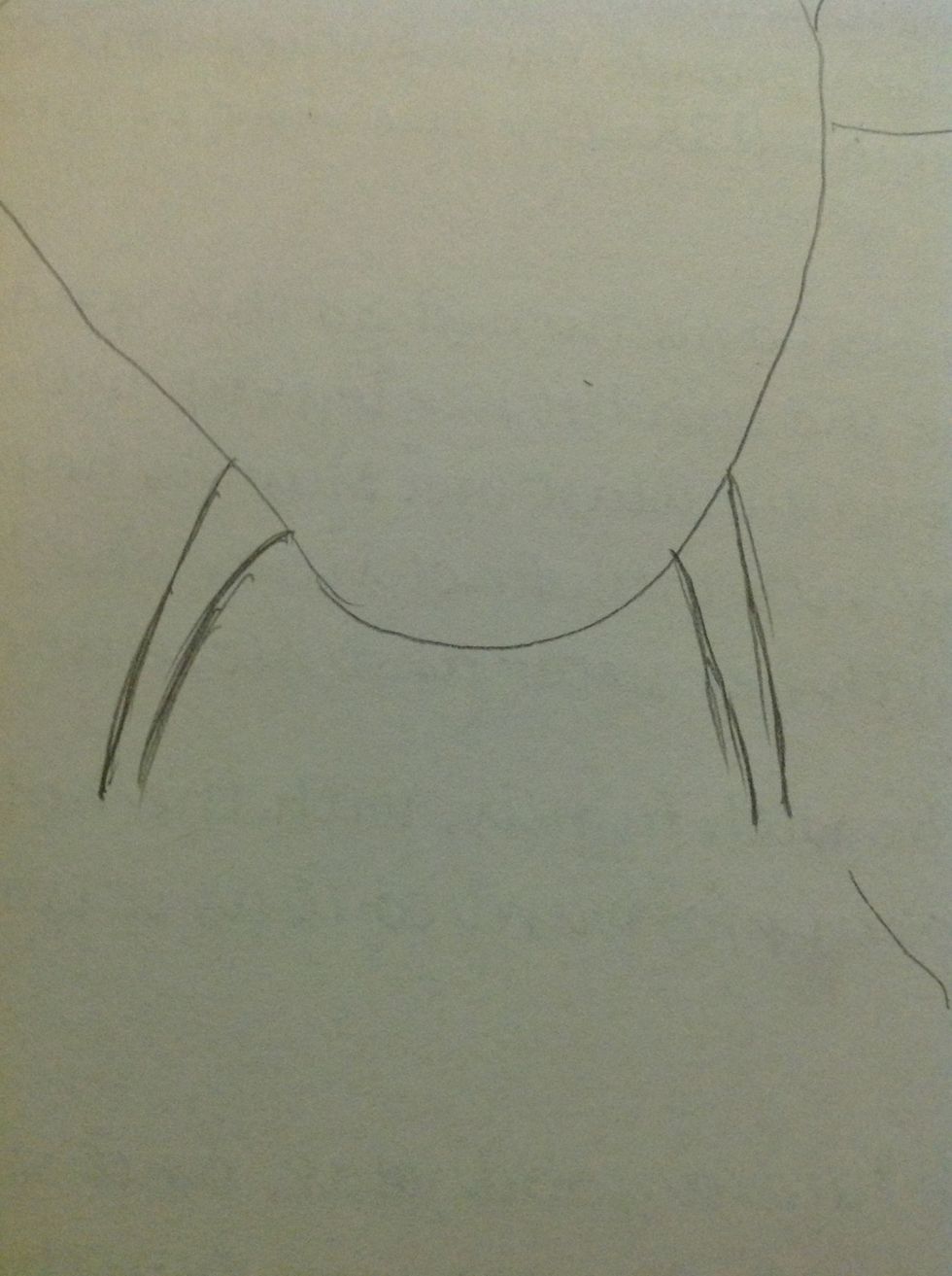 Draw the legs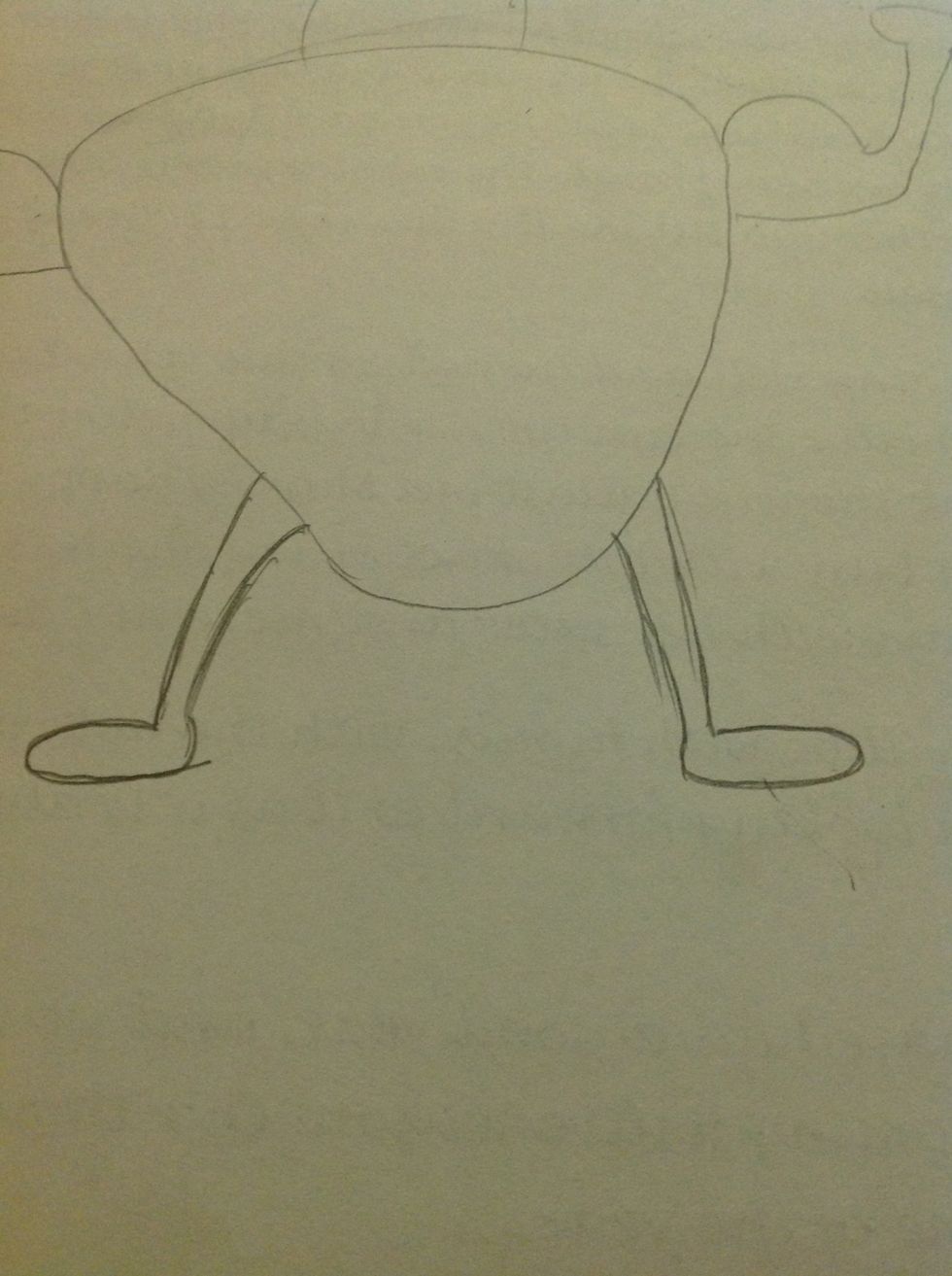 And feet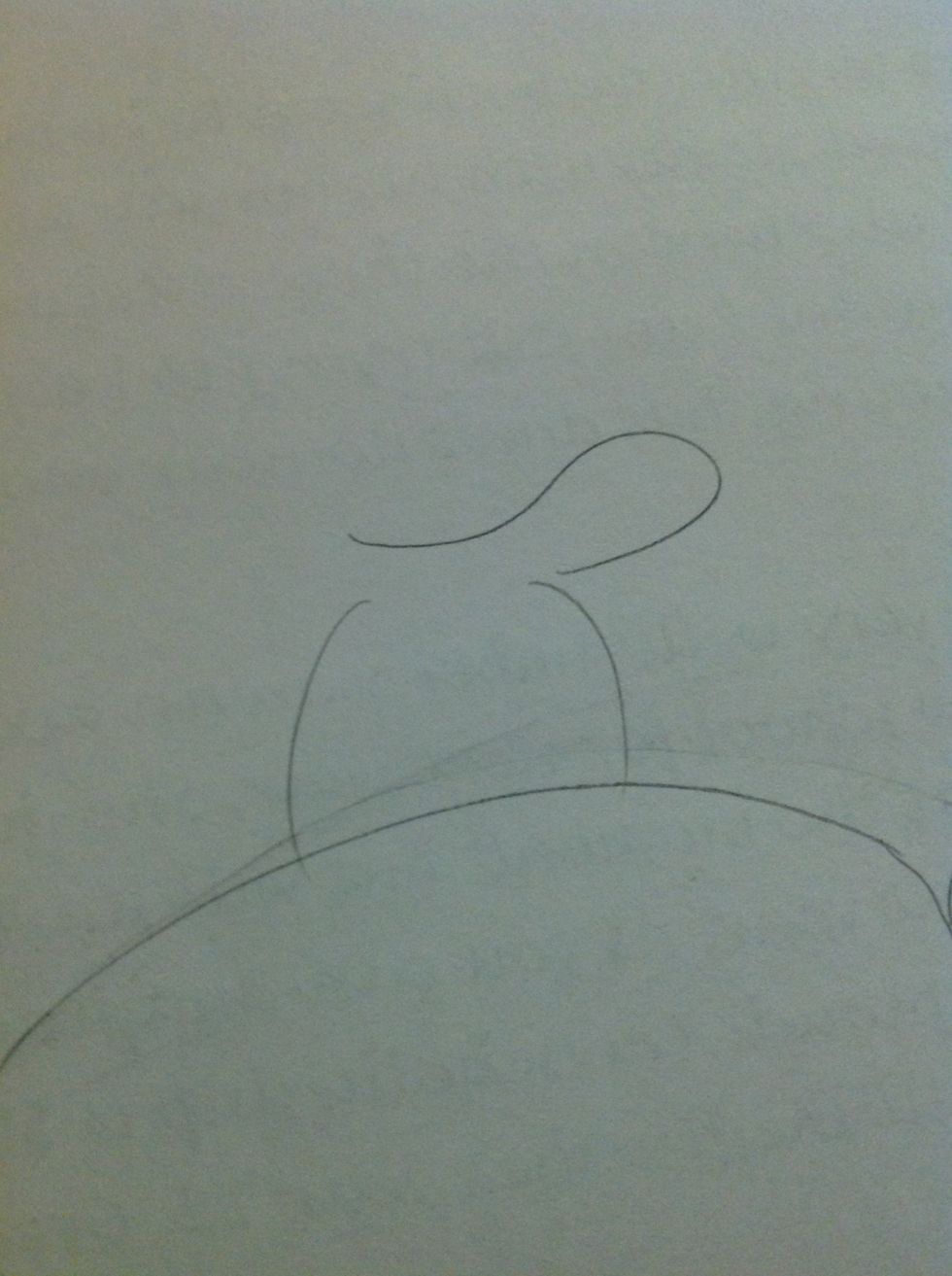 Now, going back to the head...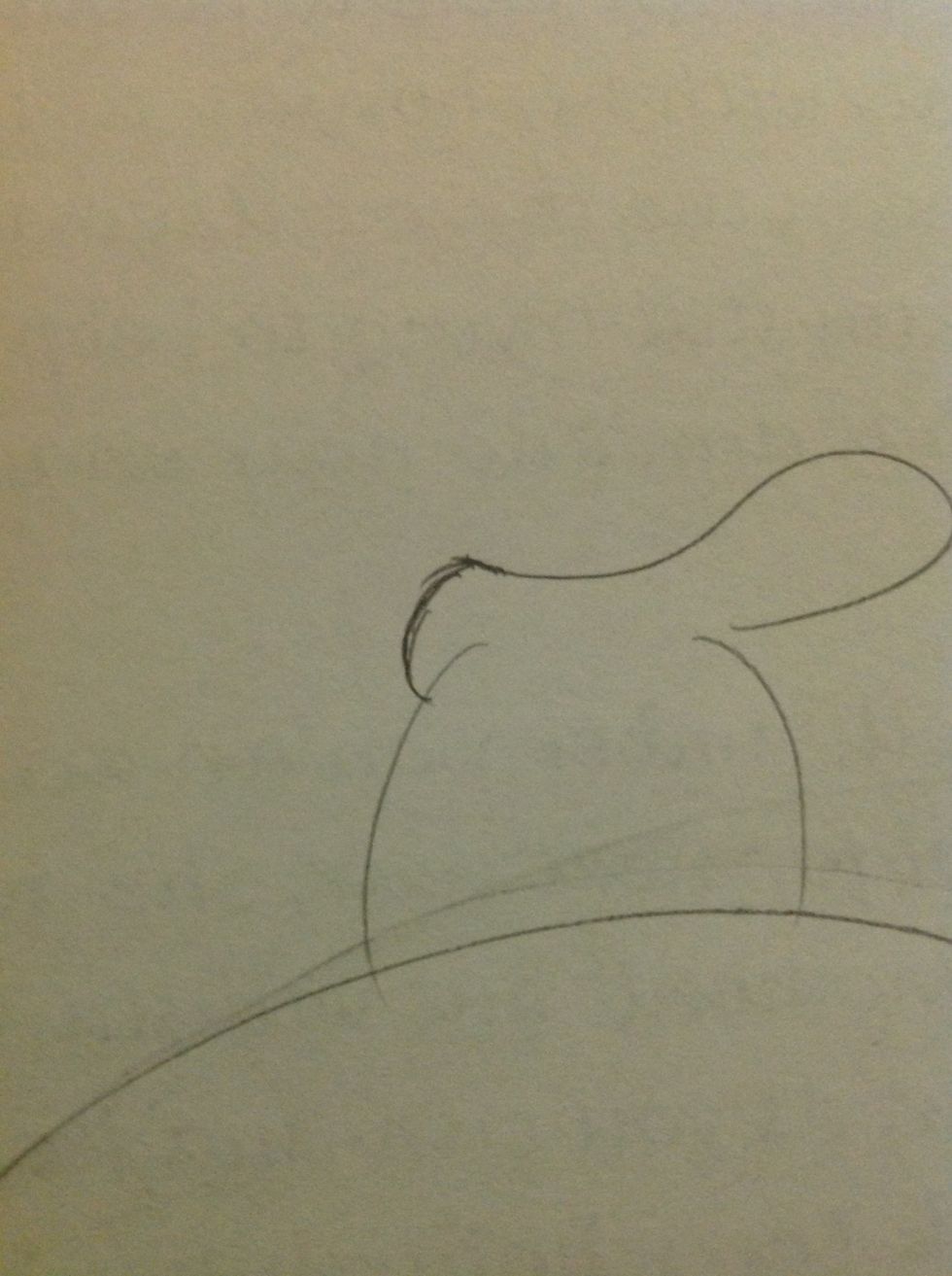 Draw a curved line like above to connect the heir with the head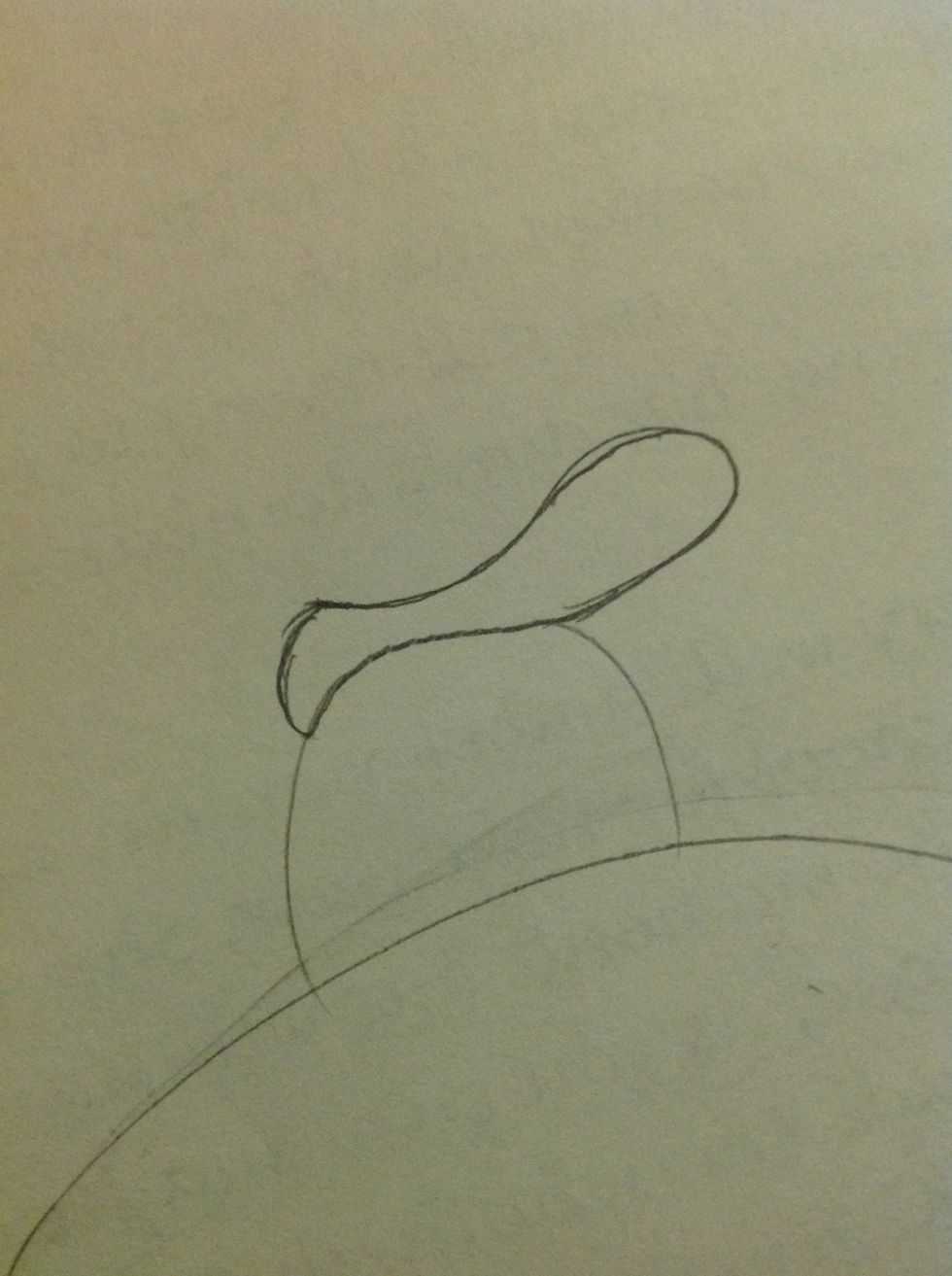 And draw that to connect it fully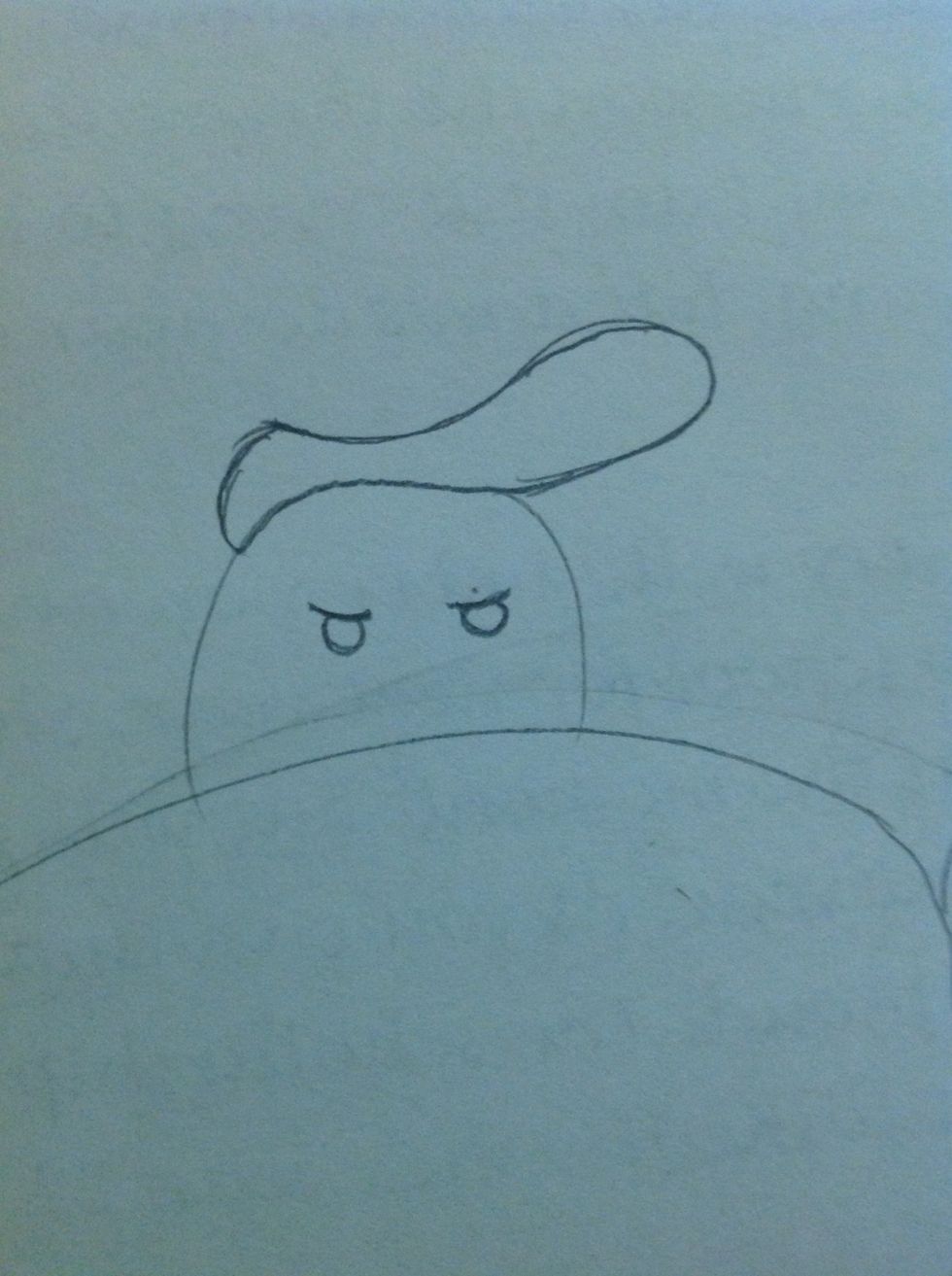 Draw eyes like this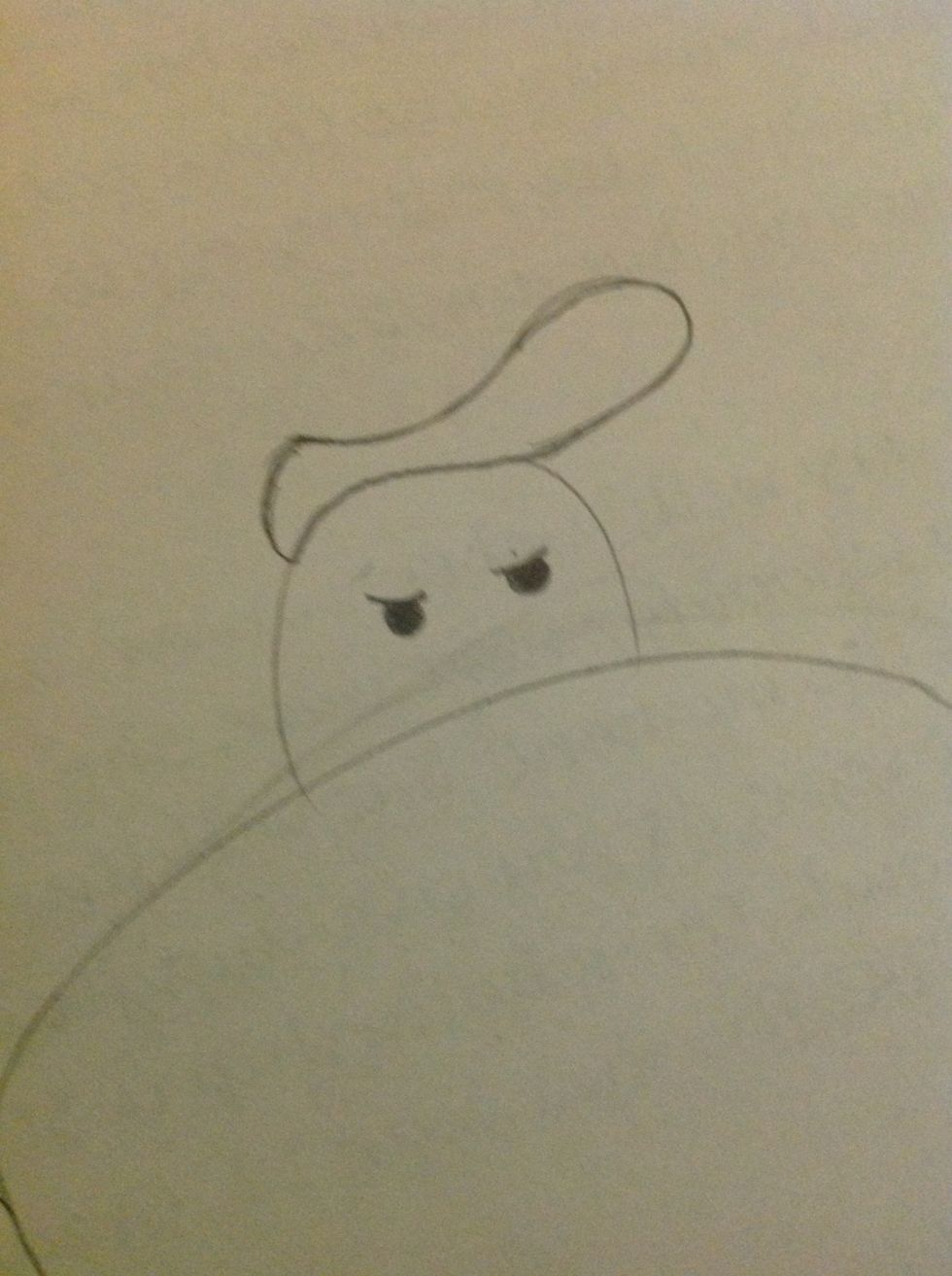 And colour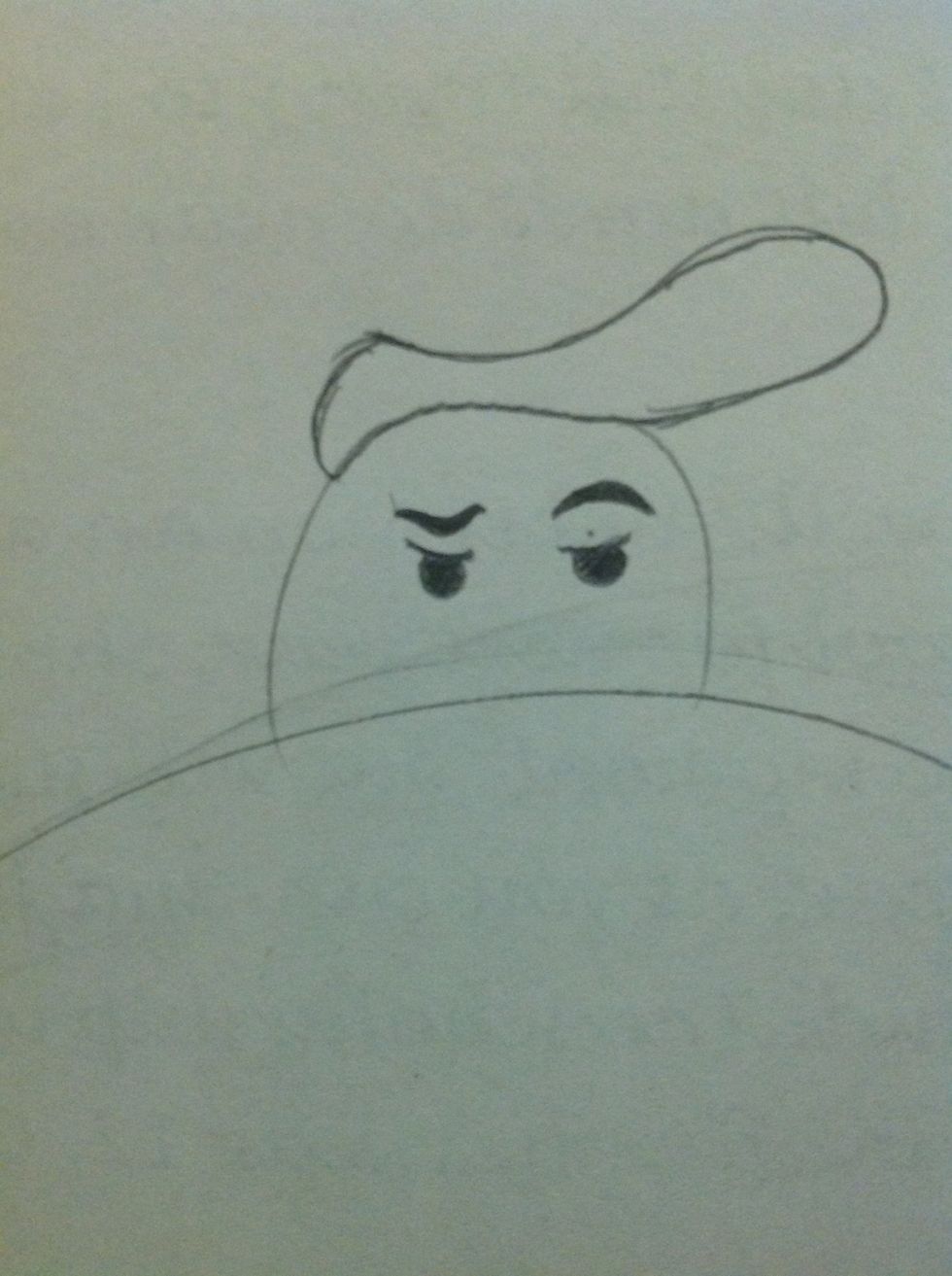 Draw eyebrows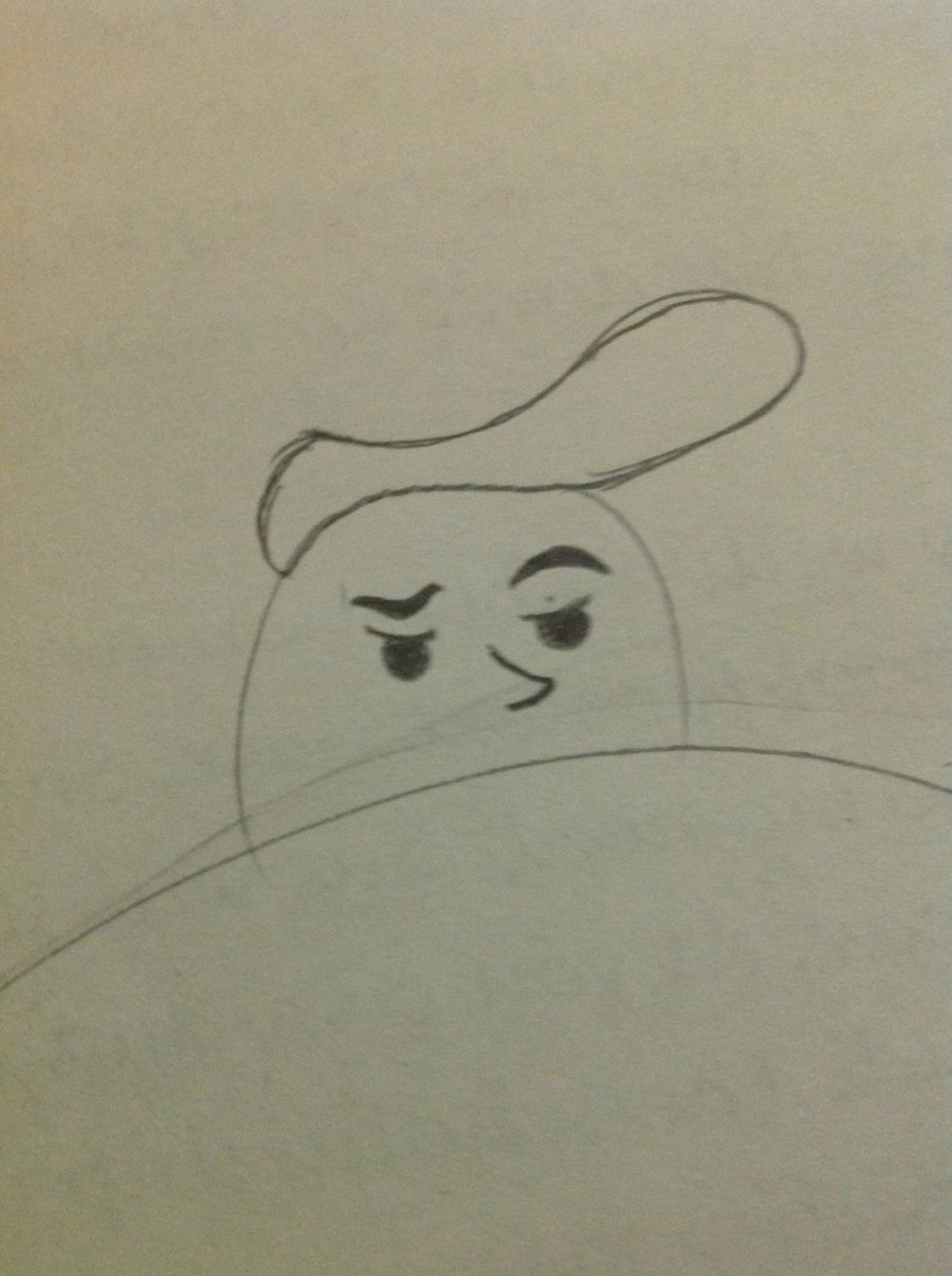 And a pointy nose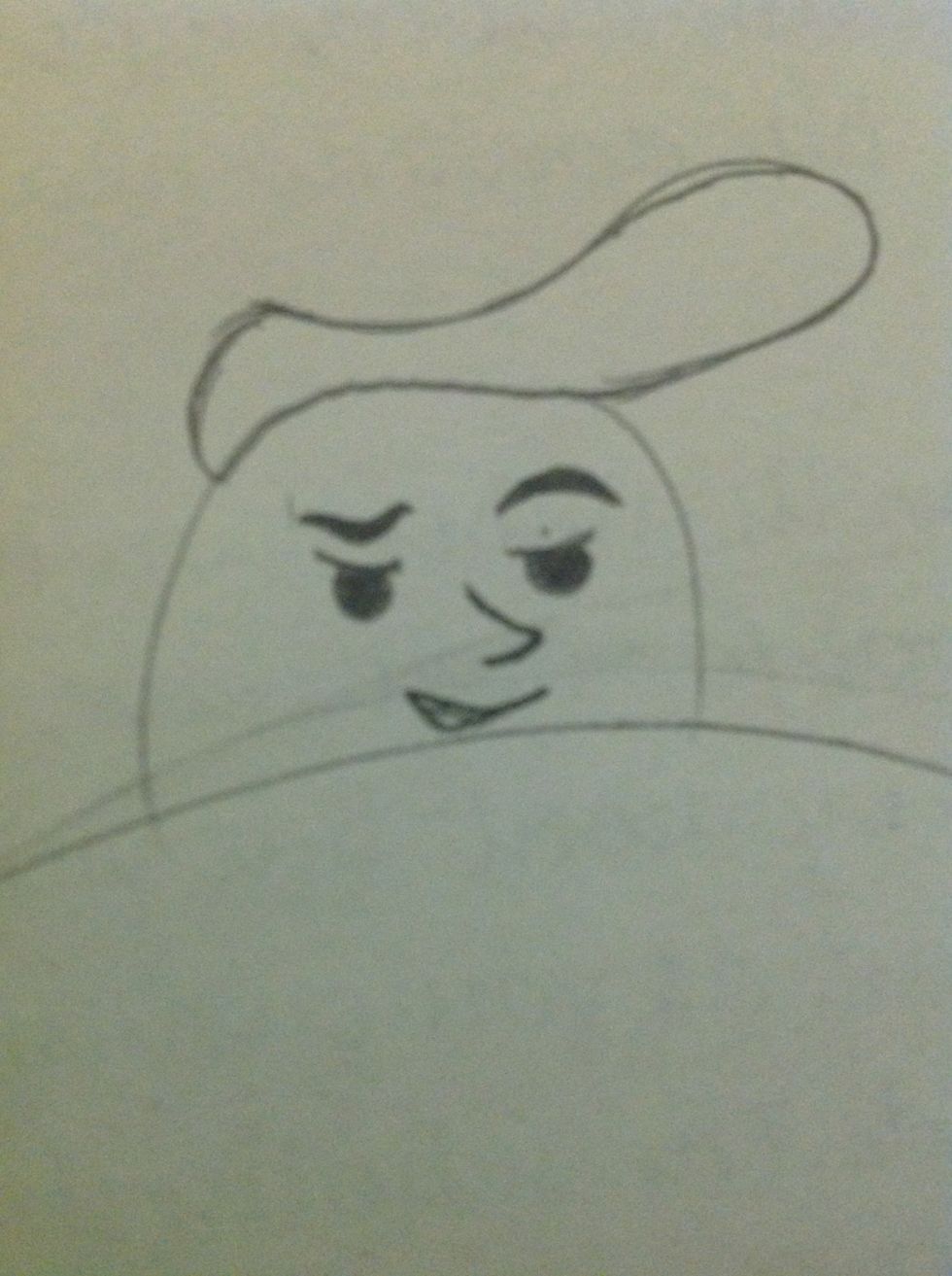 Draw the mouth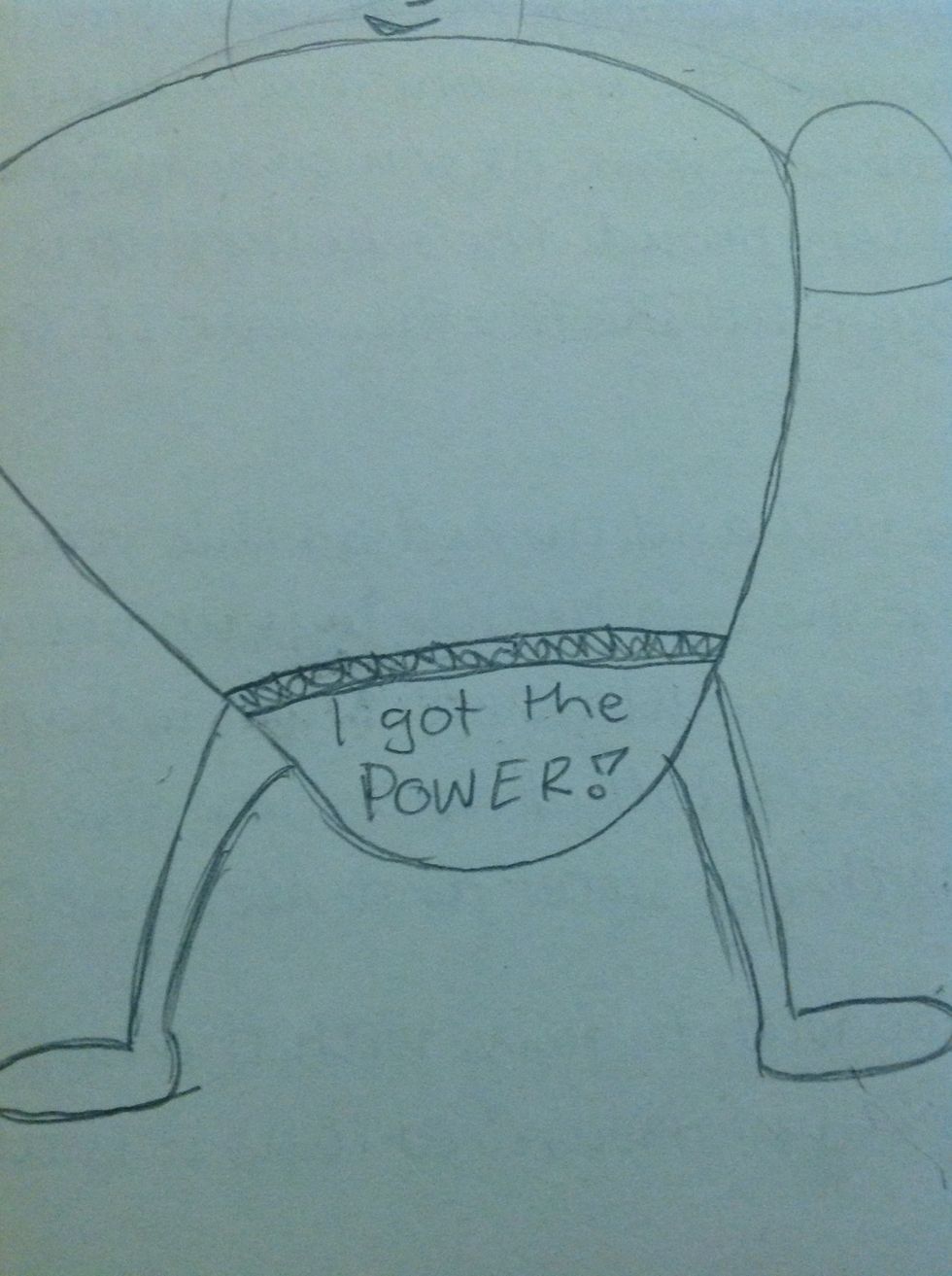 Draw undies and put a quote on them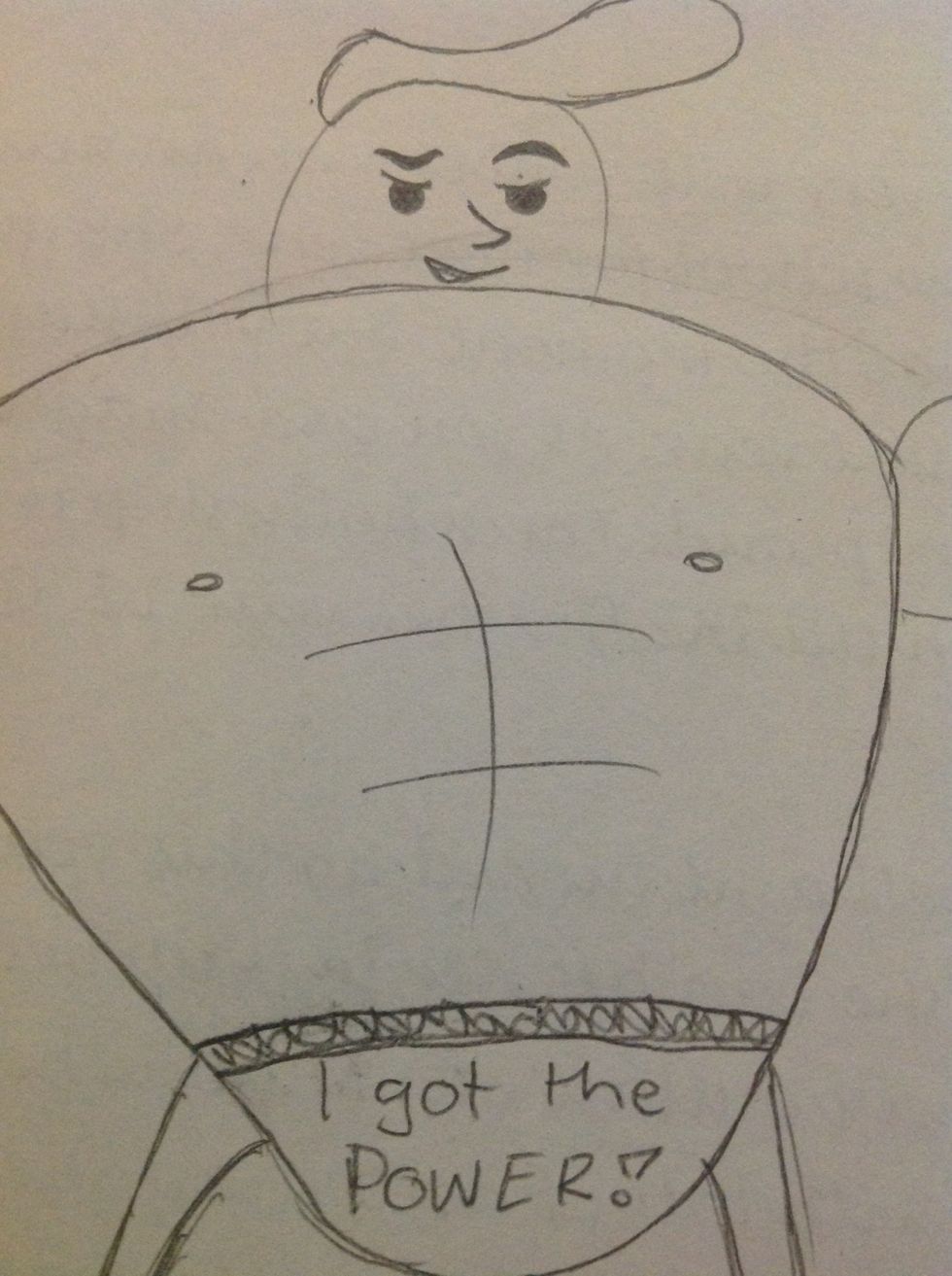 Draw a six pack(curved) and some nipples( haha, yes very funny)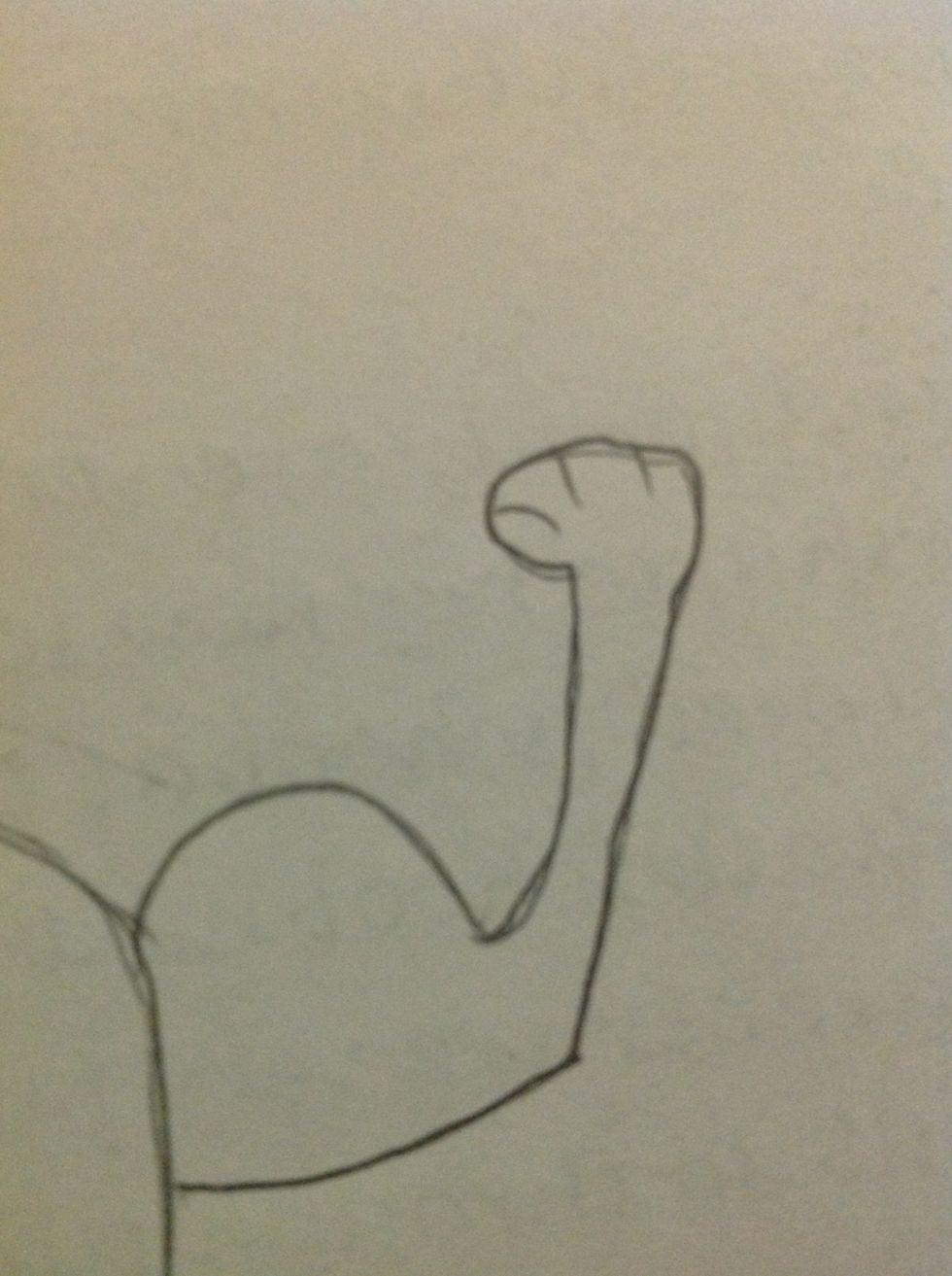 Draw lines for the fingers in the fist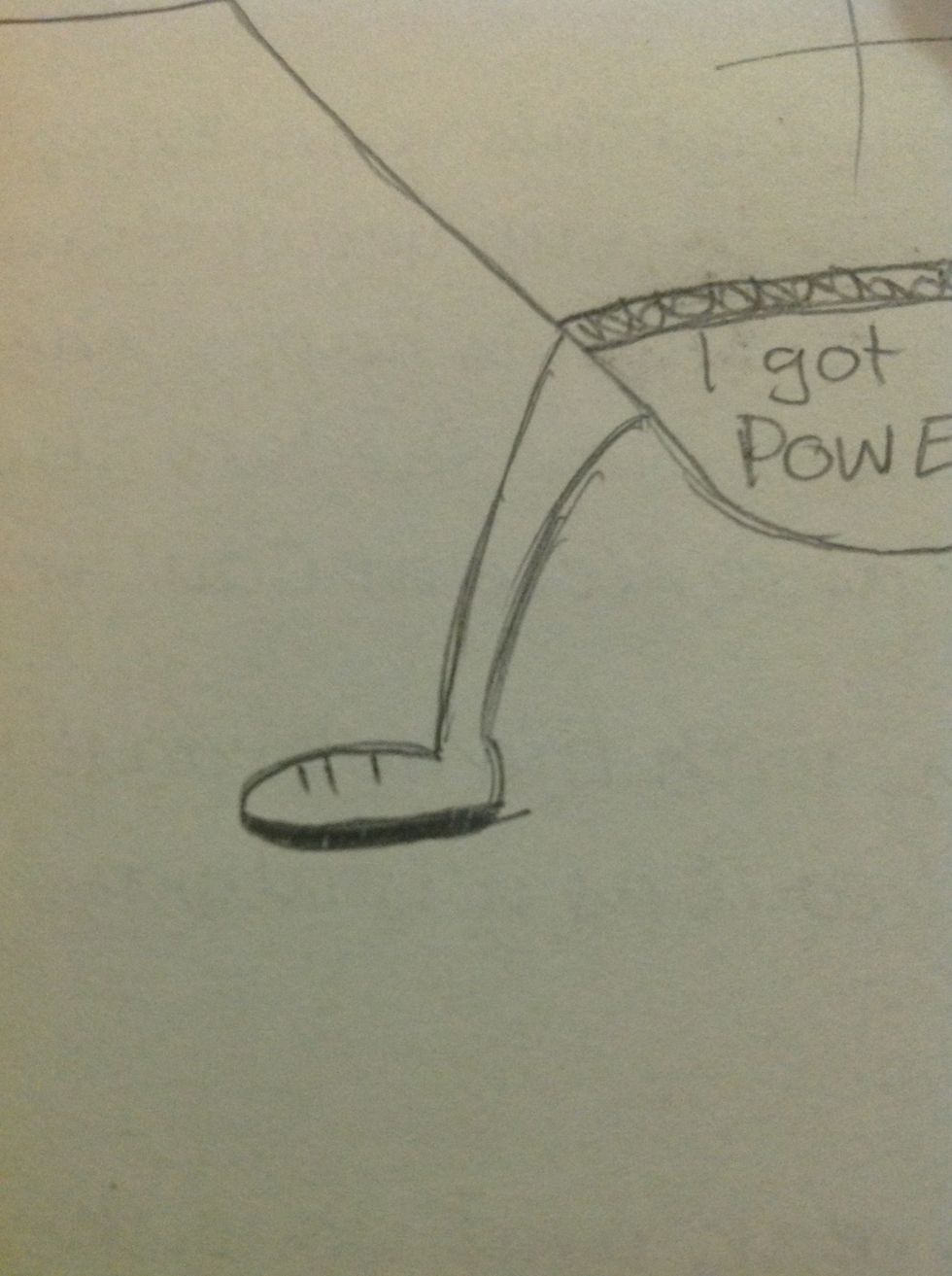 Draw laces and soles on the shoes
Draw a sideburn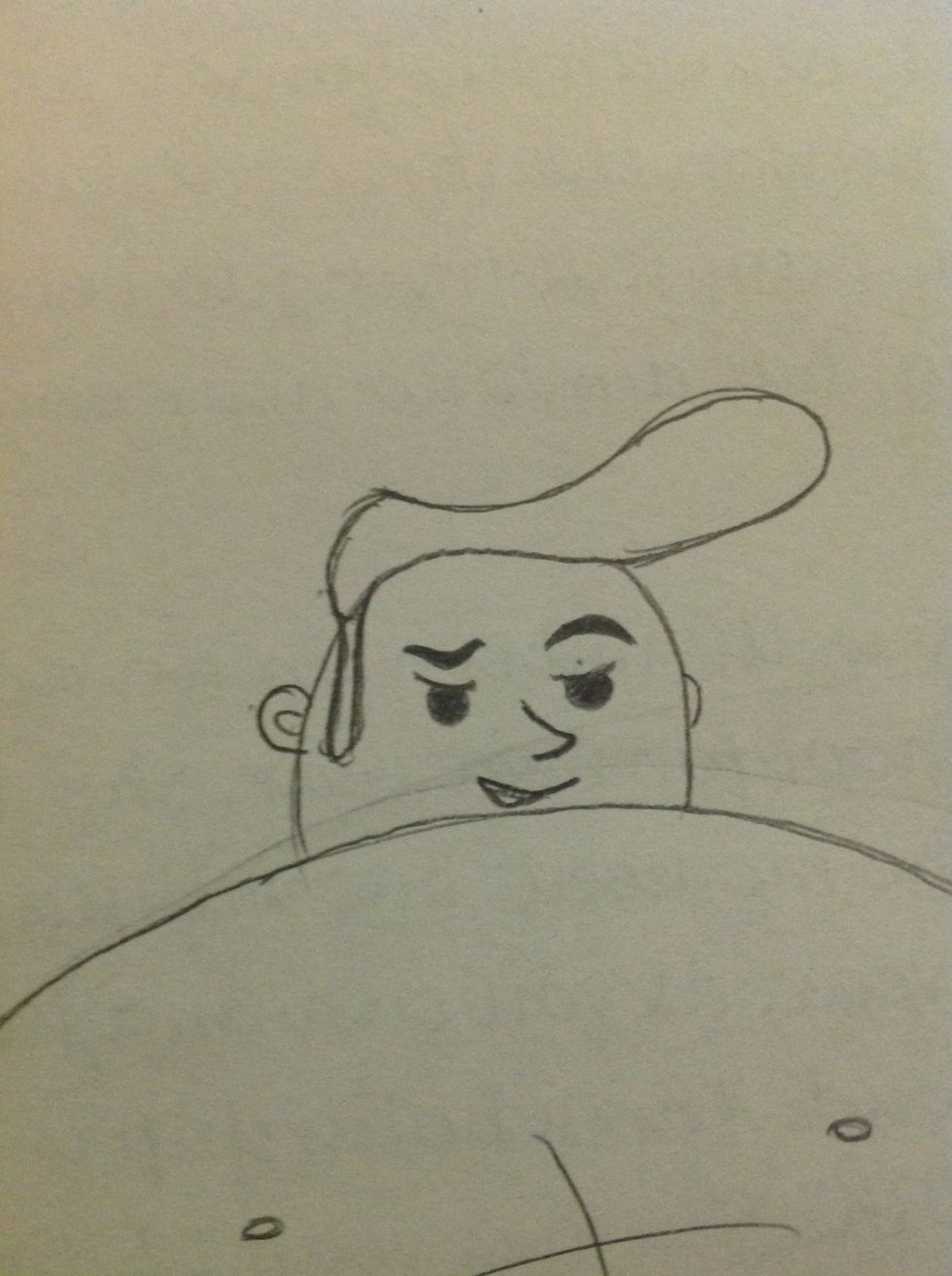 And ears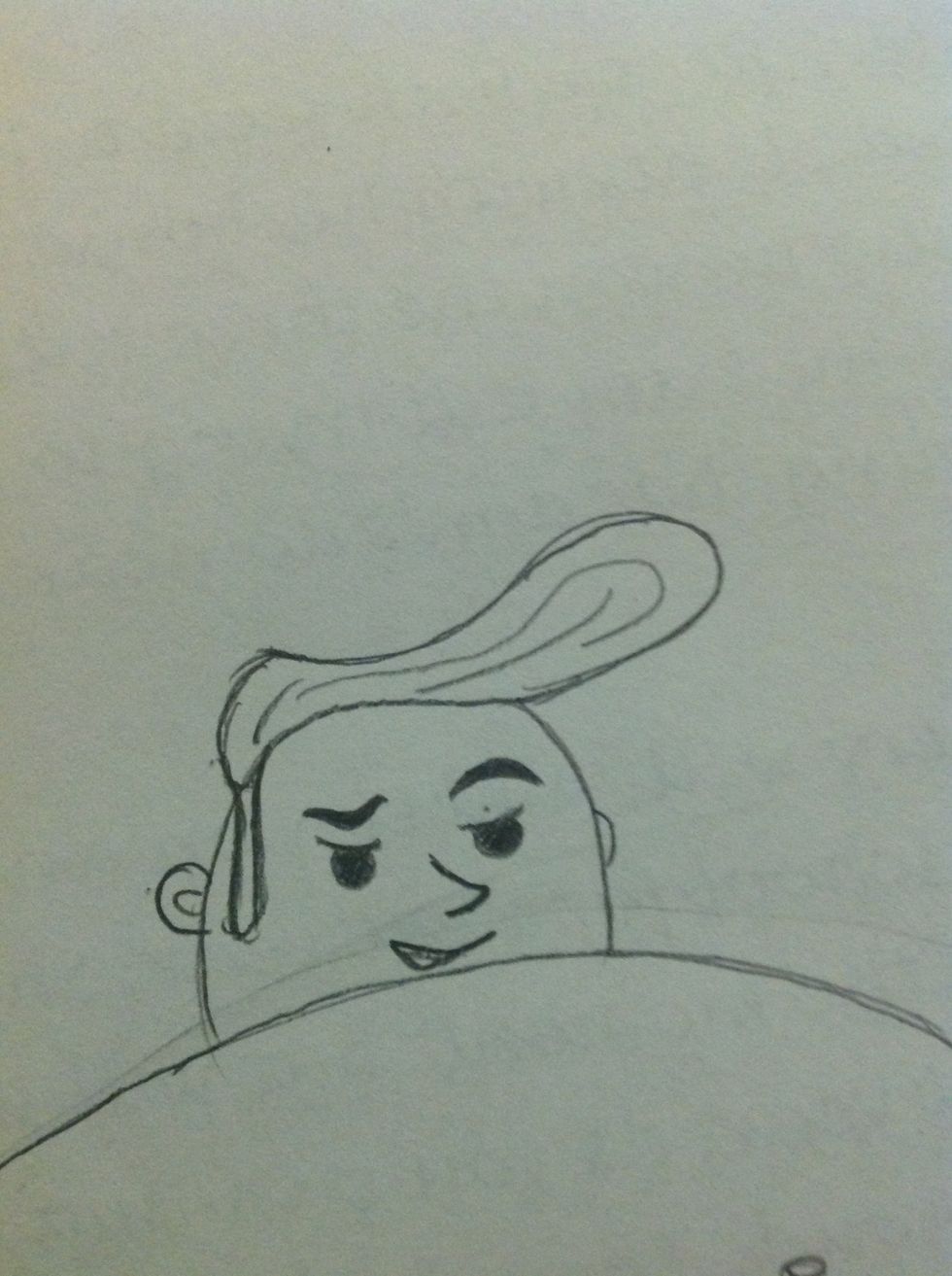 Detail the hair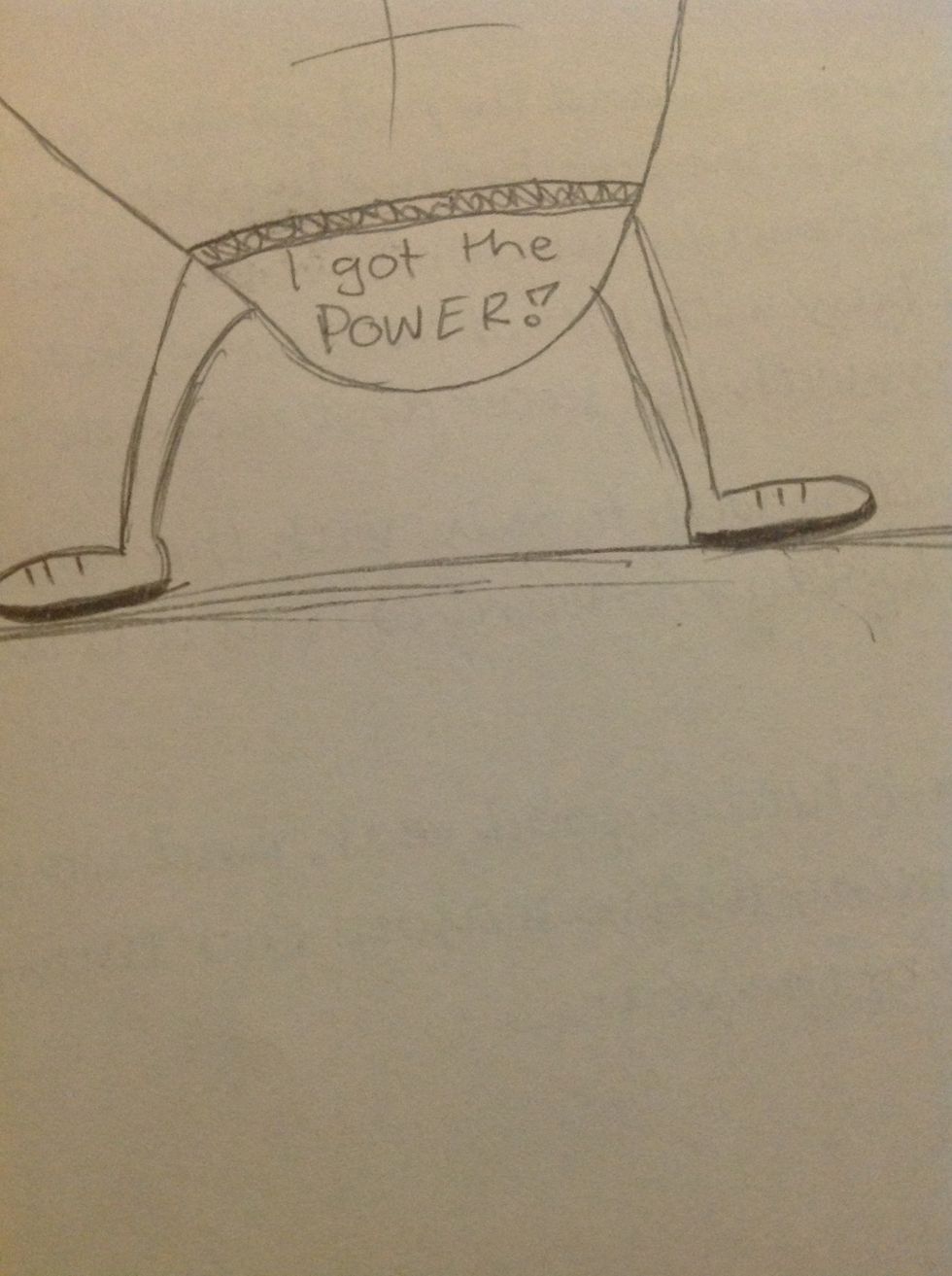 He can't be floating, so draw the ground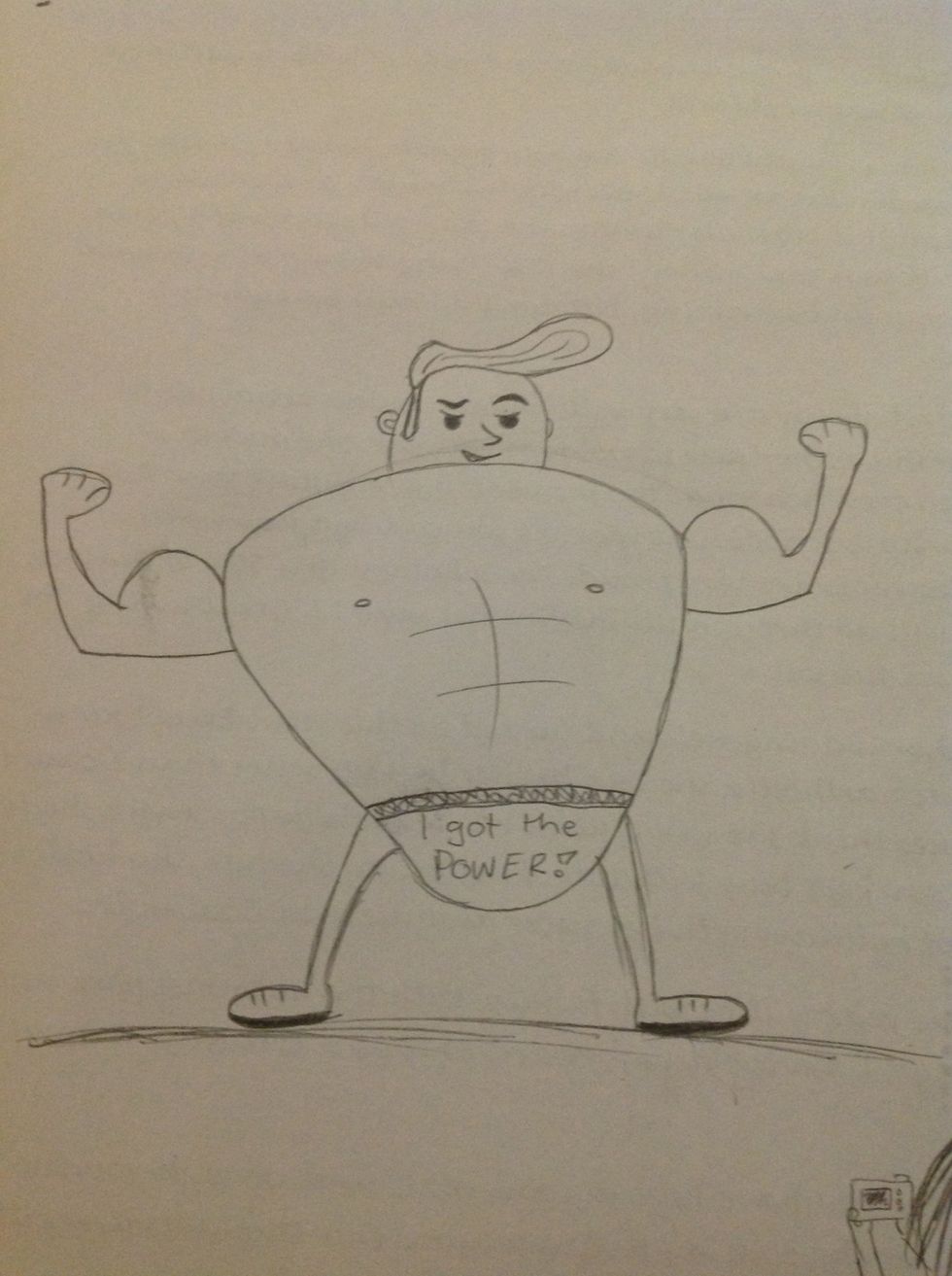 It looks like this!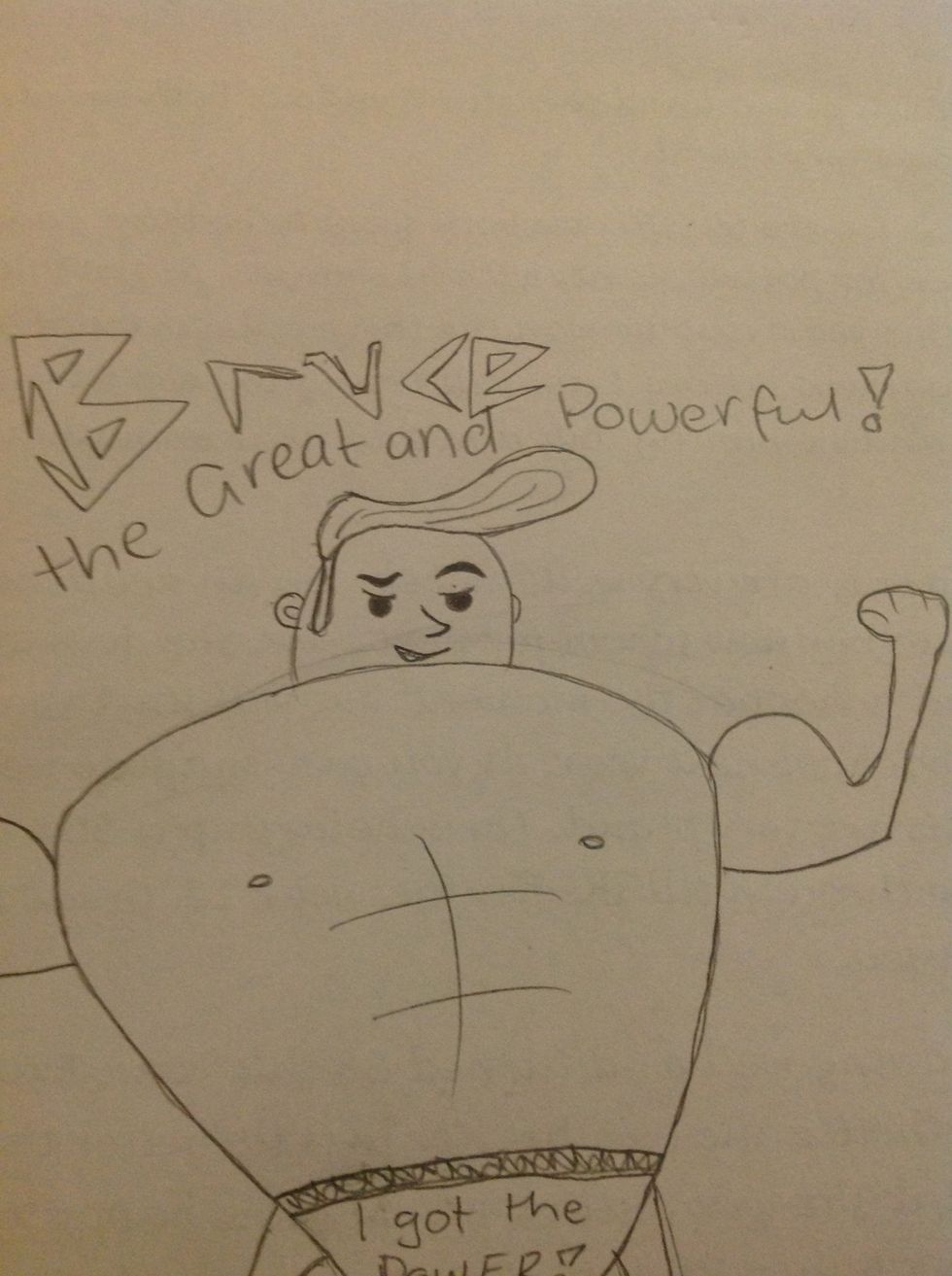 Name him. Mine is Bruce the Great and Powerful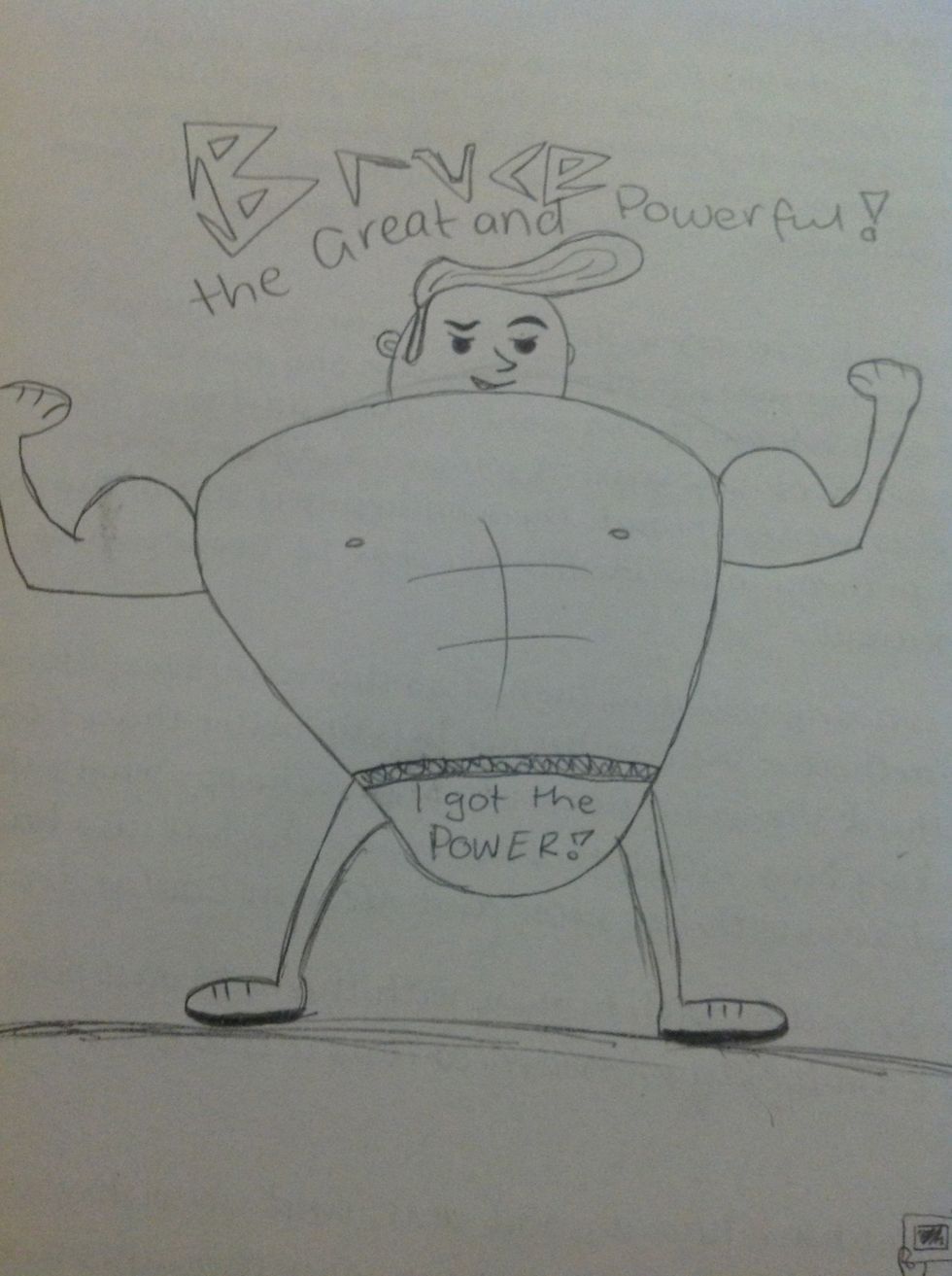 Ta-Daa!!!!
Hope you enjoyed! Please like comment follow and request!! Thanks! Bye! xx 😄😃😊😍😗😊😚☺😗😜😛😚😃😉😊