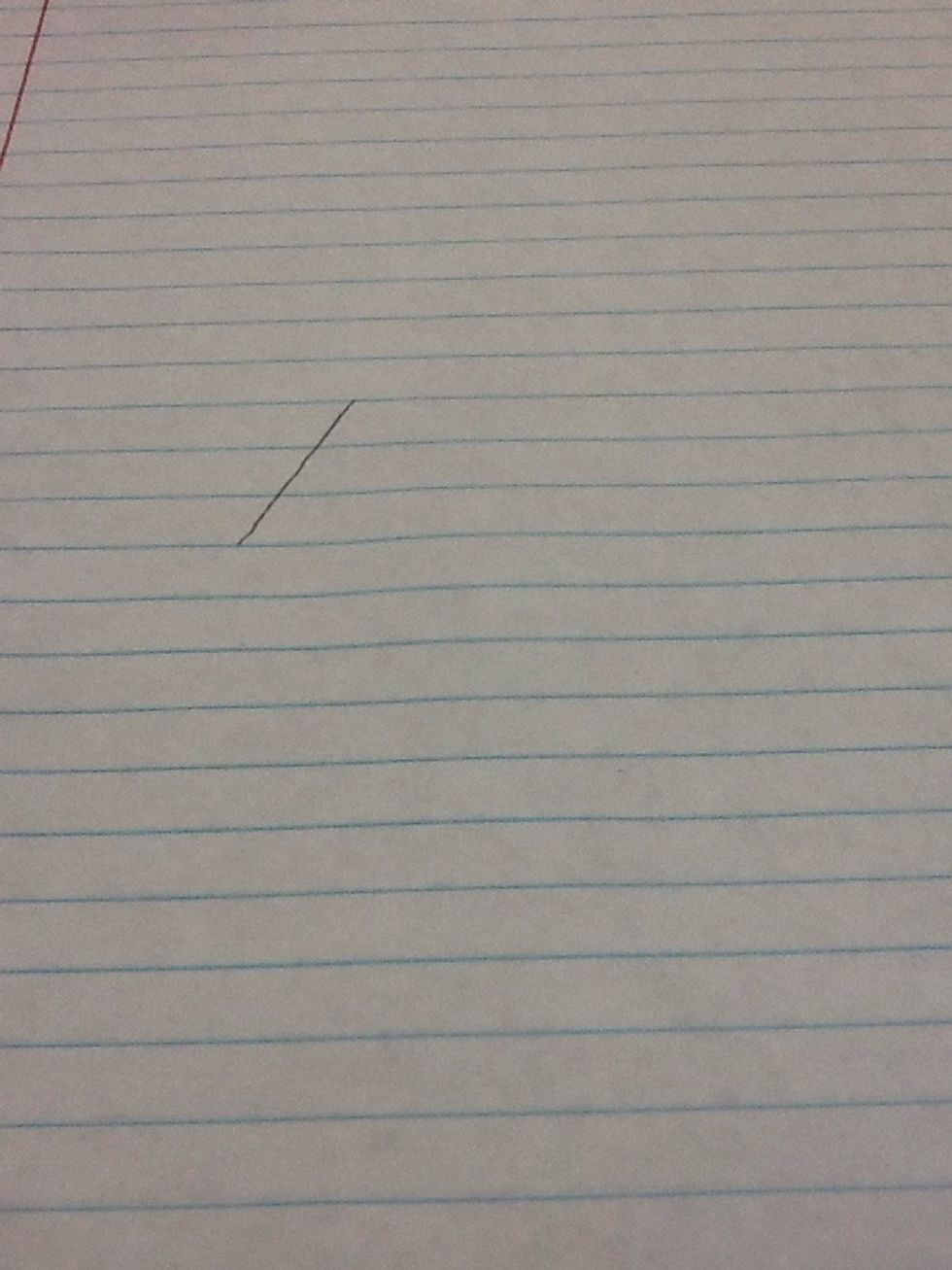 First you draw a line that is slanted.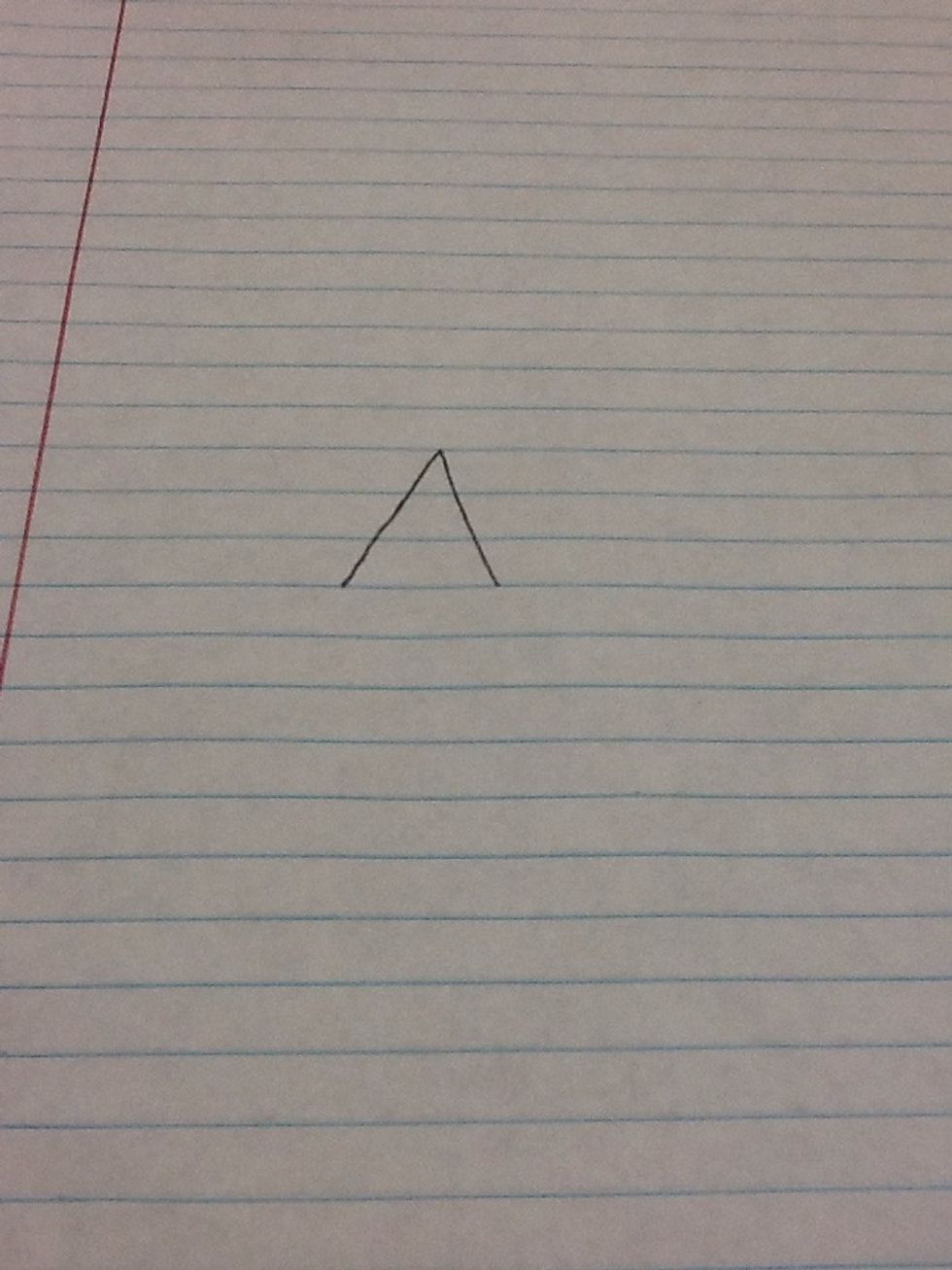 Do the same step, just opposite sides.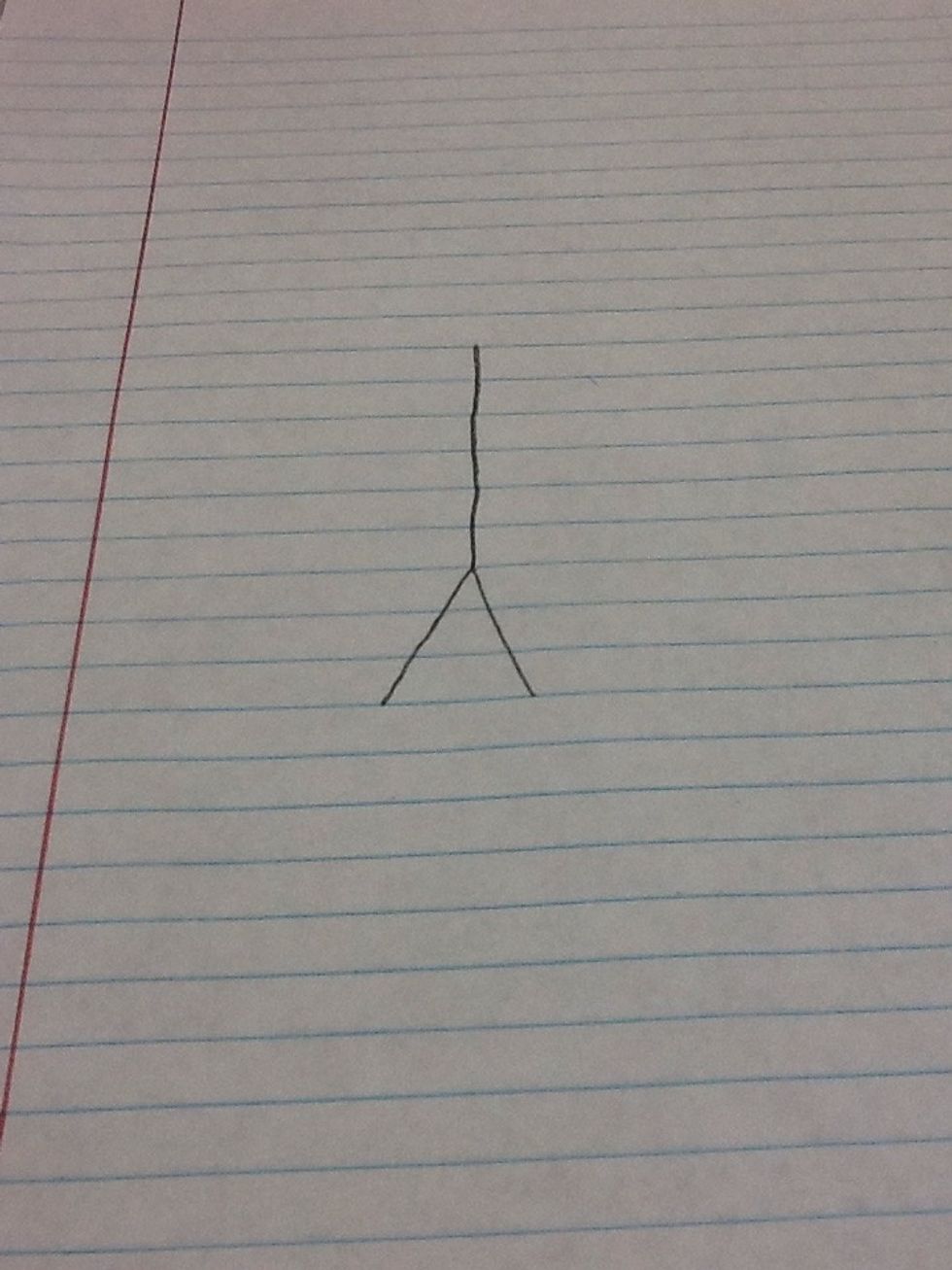 Next you draw a straight line up the point of the legs.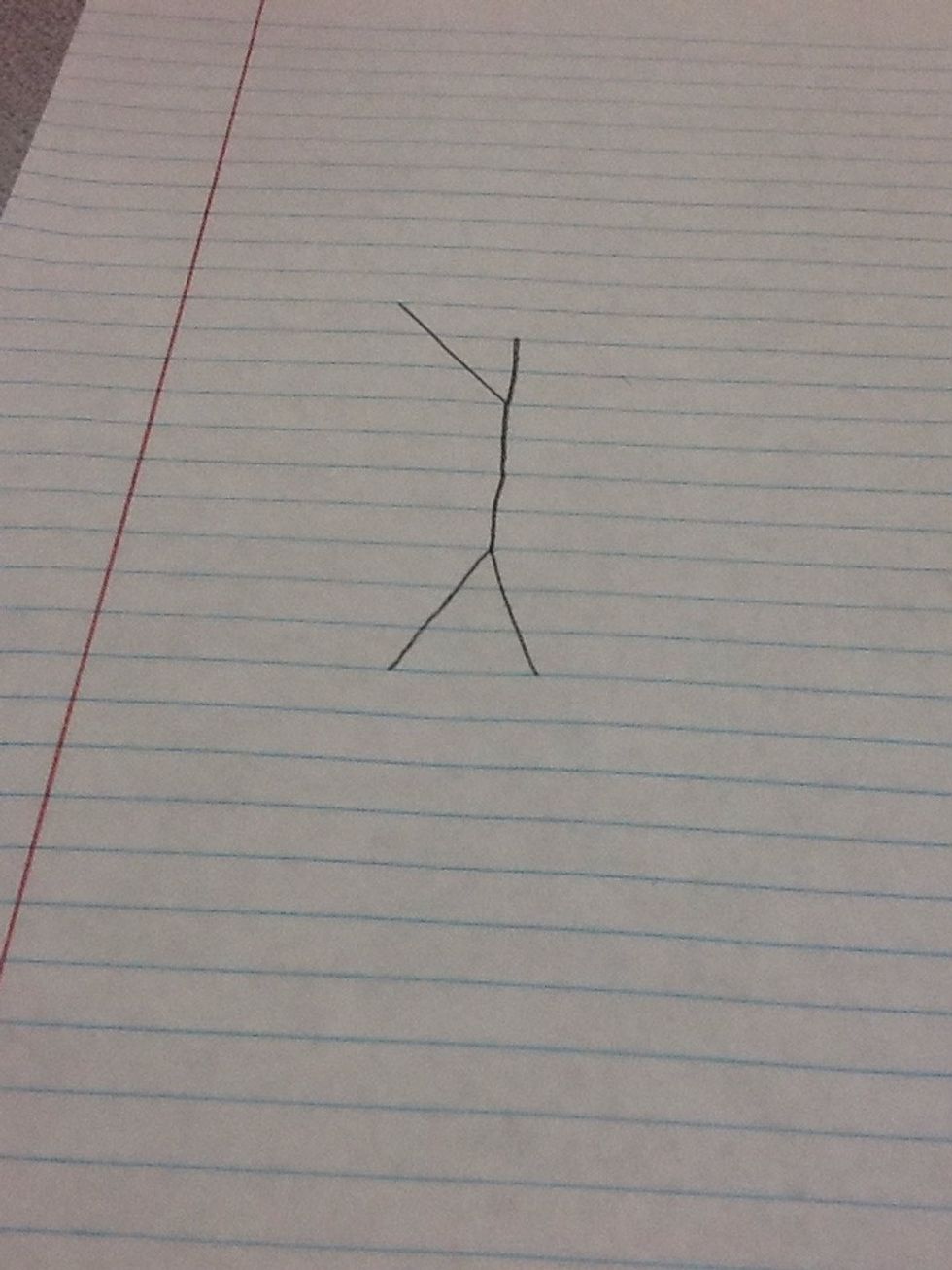 Draw a slanted line for the arm. It will start to look like an upside down triangle.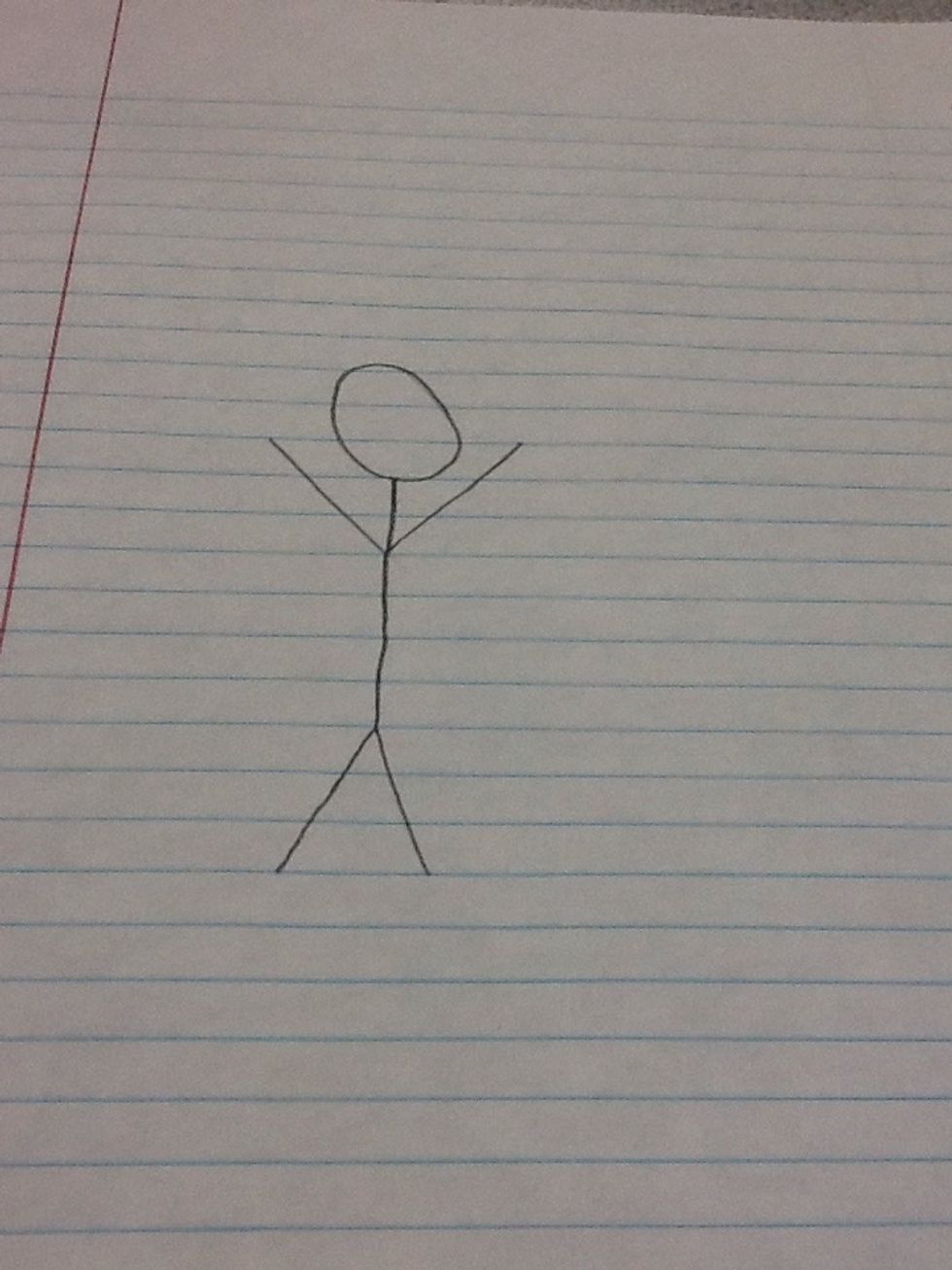 Do the same step as the last one. Then add a circle on top for the head.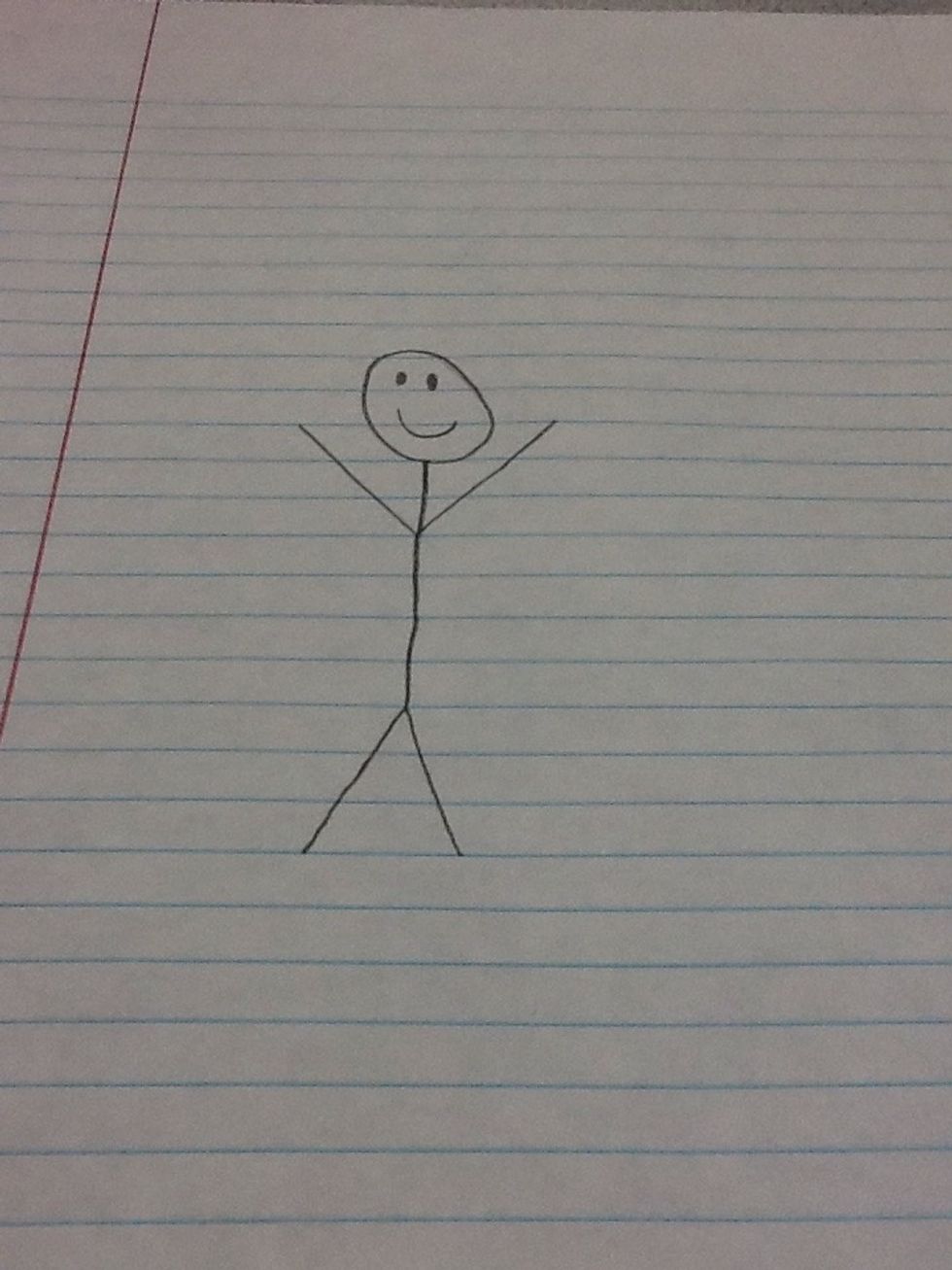 Draw a smiley face.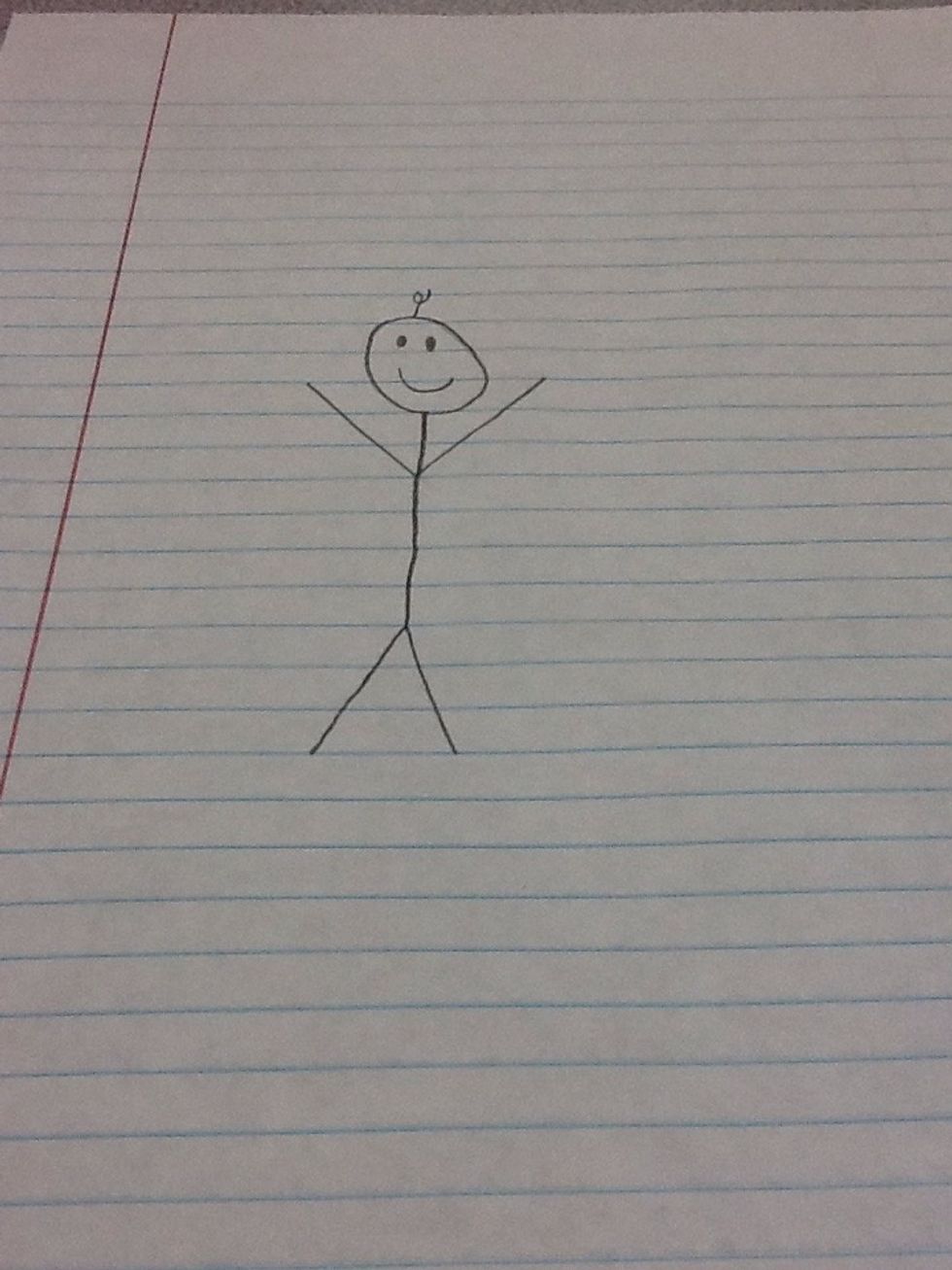 Add a squiggly hair on top. (This is OPTIONAL) Now you have your stick figure.
1.0 Sheet of Paper (lines or no lines)
1.0 Pencil with Eraser
1.0 Positive Attitude