This guide will tech you how to draw a spiky haired kid. Now we just start with a simple circle⭕.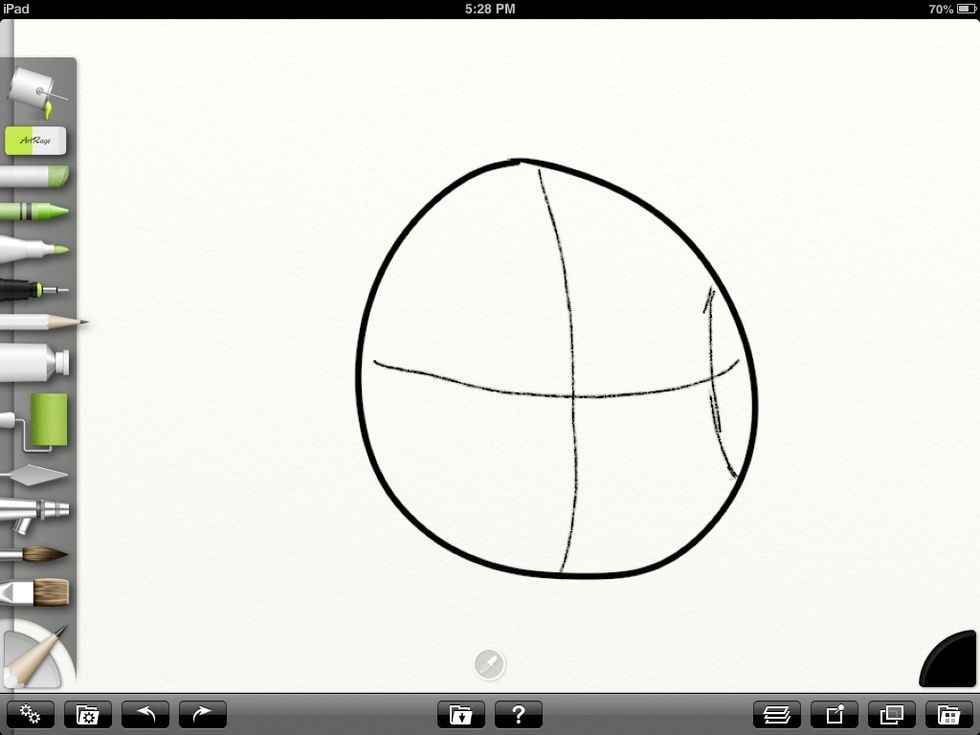 Now I'm using a iPad but you can do this on paper. Now we make two lines. One coming up and down and the other side to side. And then we draw a curve on the side put a curve for detail for the face.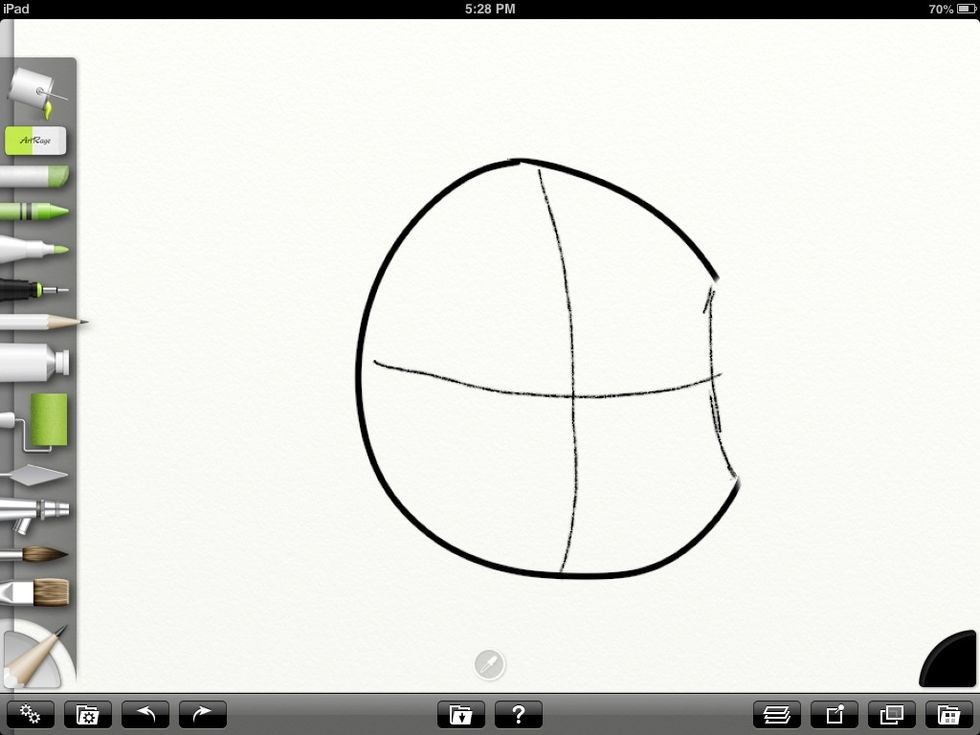 Now just erase the other part of the circle that is not needed.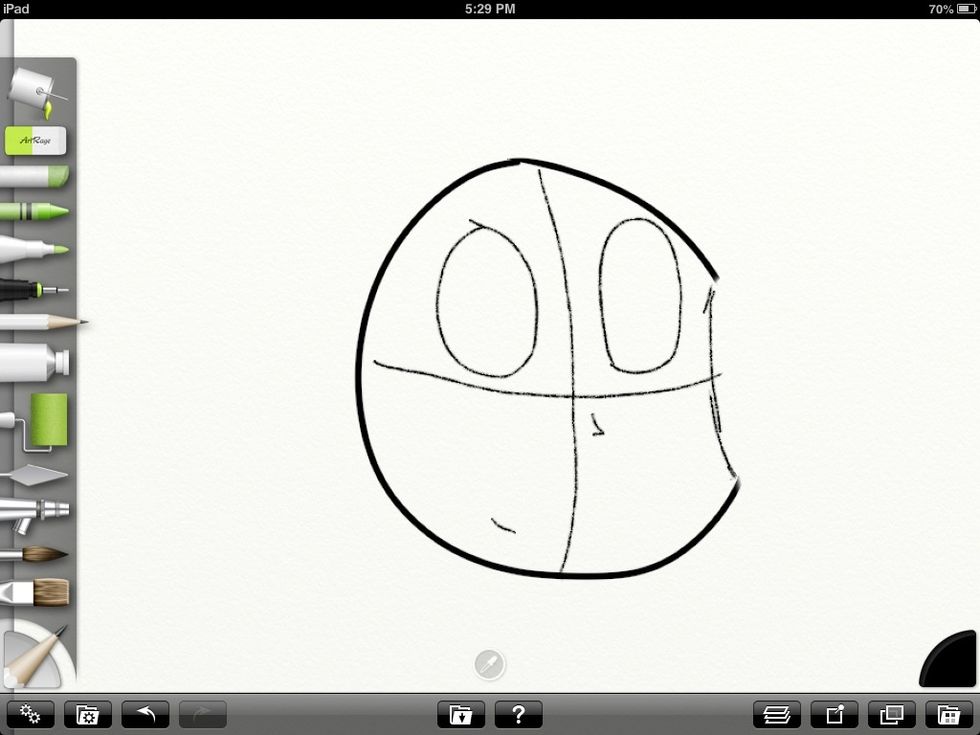 Now draw the nose, mouth and eyes. For the eyes you can use any type of them like anime or cartoon eyes.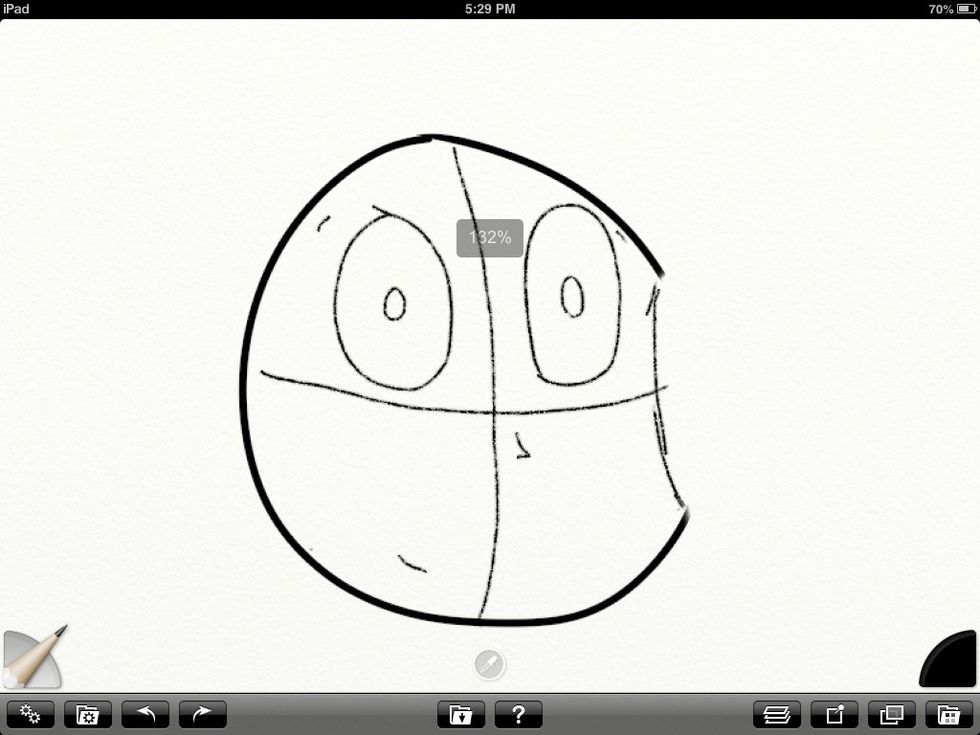 Now draw the eyebrows. This is optional though and if your doing cartoon eyes then draw the eye pupil.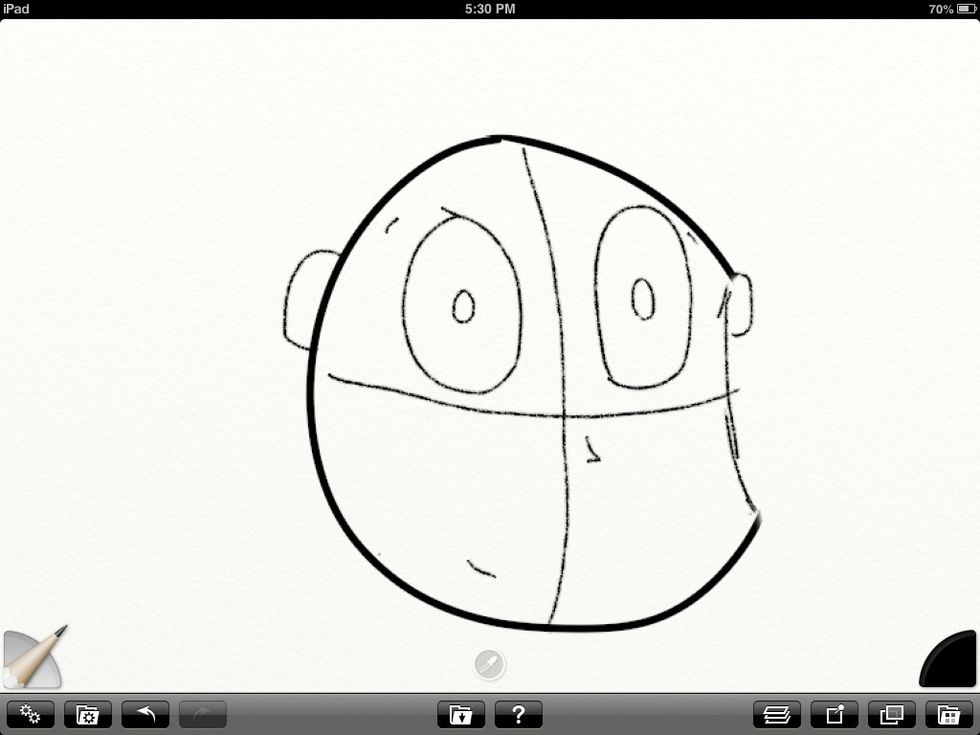 Now draw the ears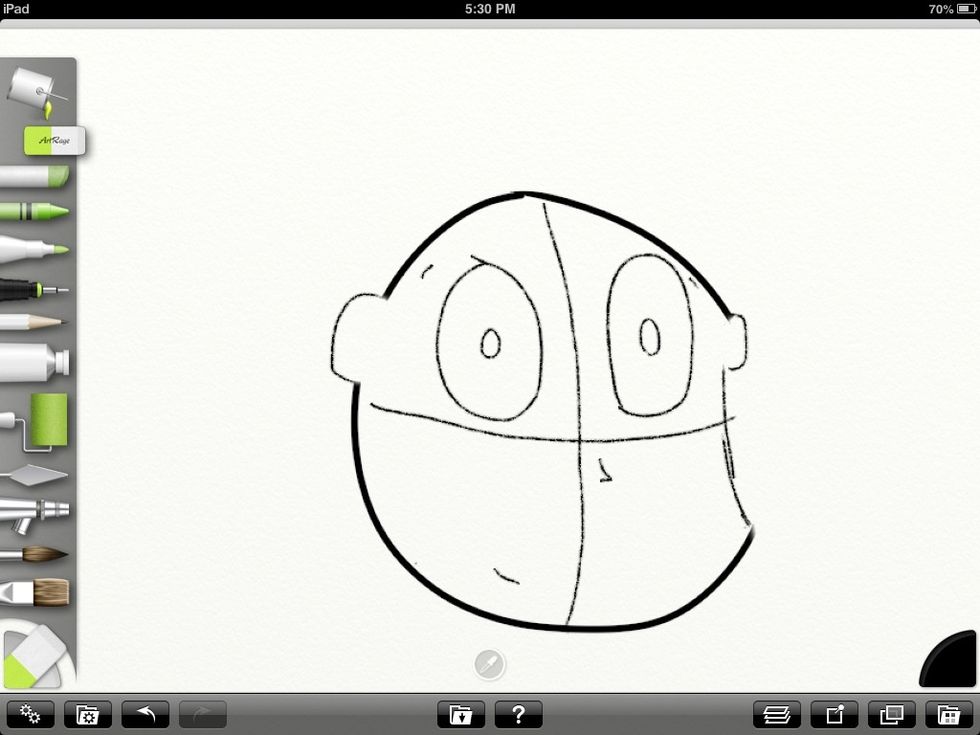 Erase the part of the circle that is not need as it shows in the picture
Draw the ear detail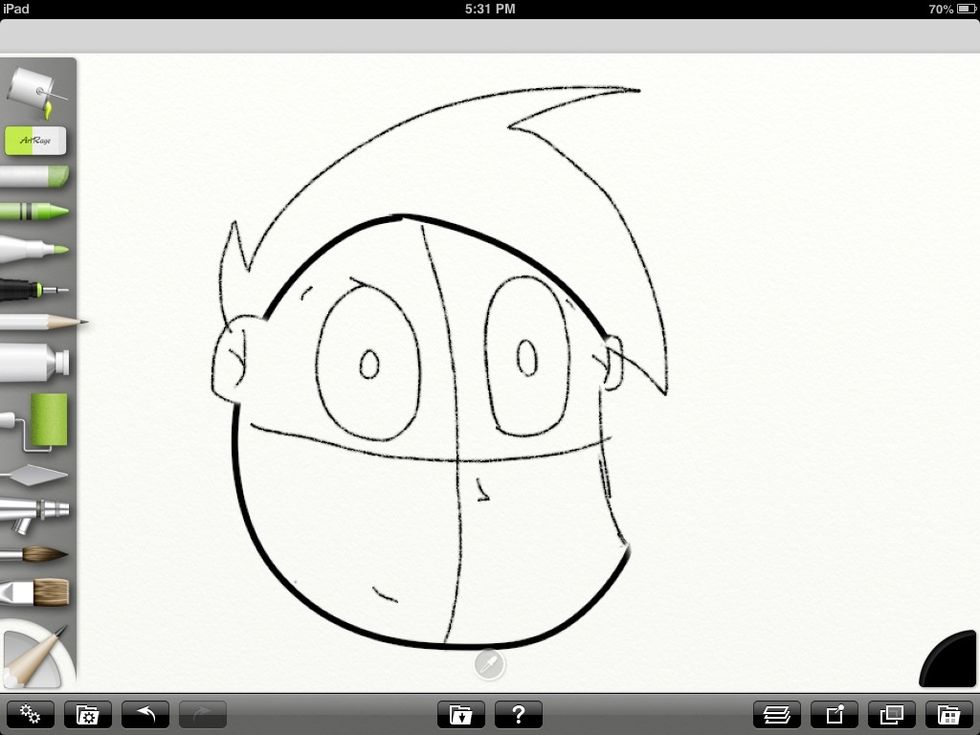 Now draw hair. This might be the most important part. Just do what I did kinda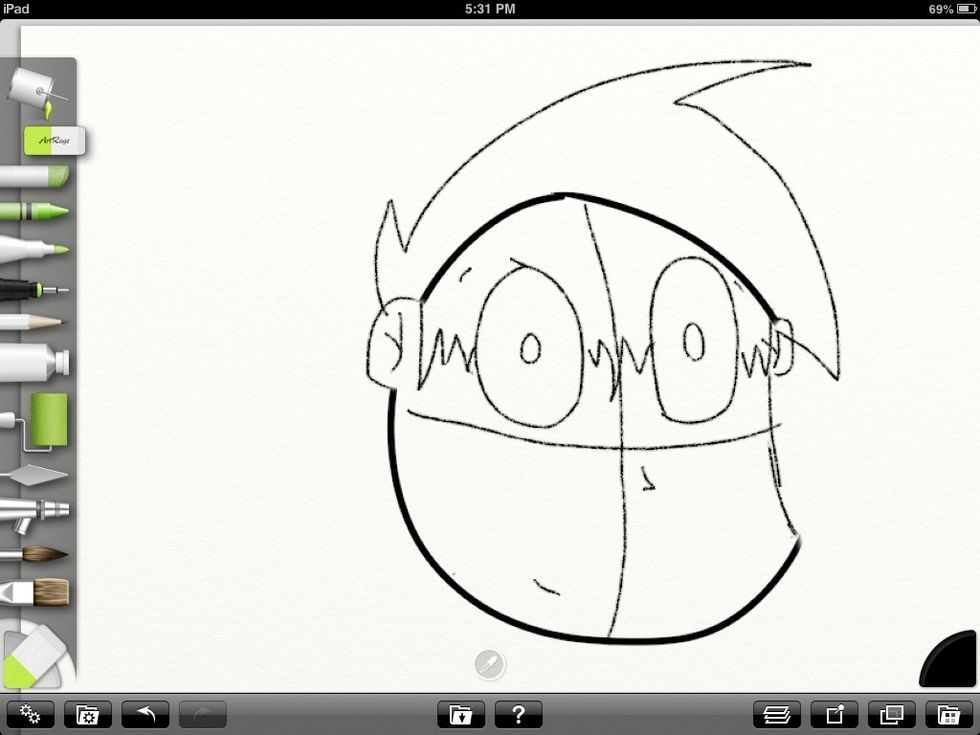 Now draw the hair details on the forehead and start by the ears, stop at the eyes, then go between, and finally draw the detail from the right eye to the right ear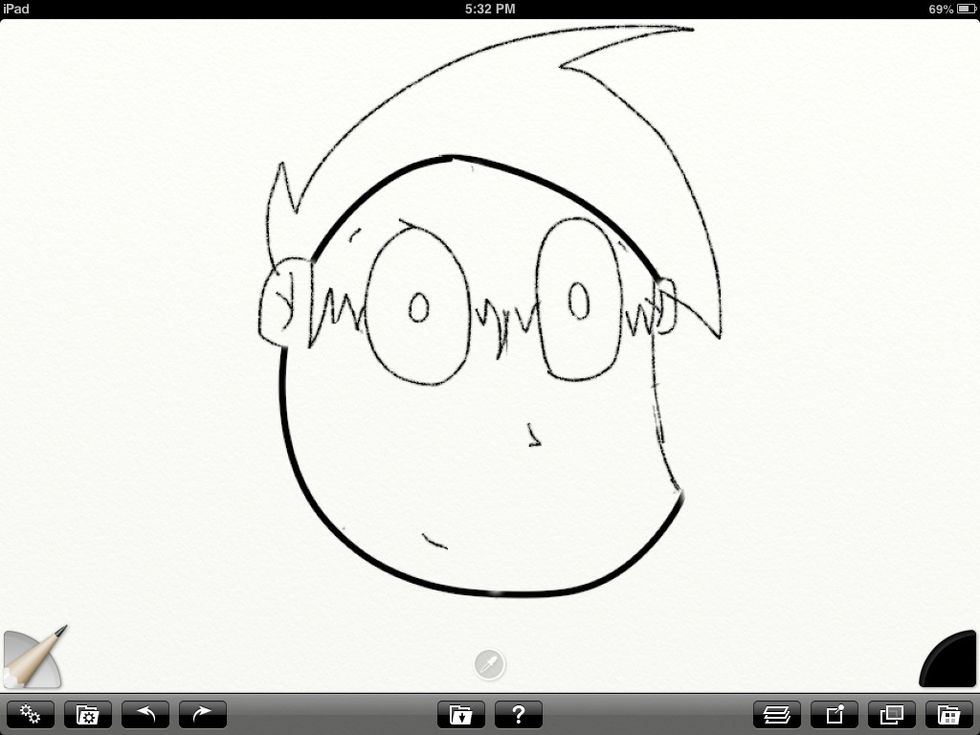 Now erase the two line that we drew earlier.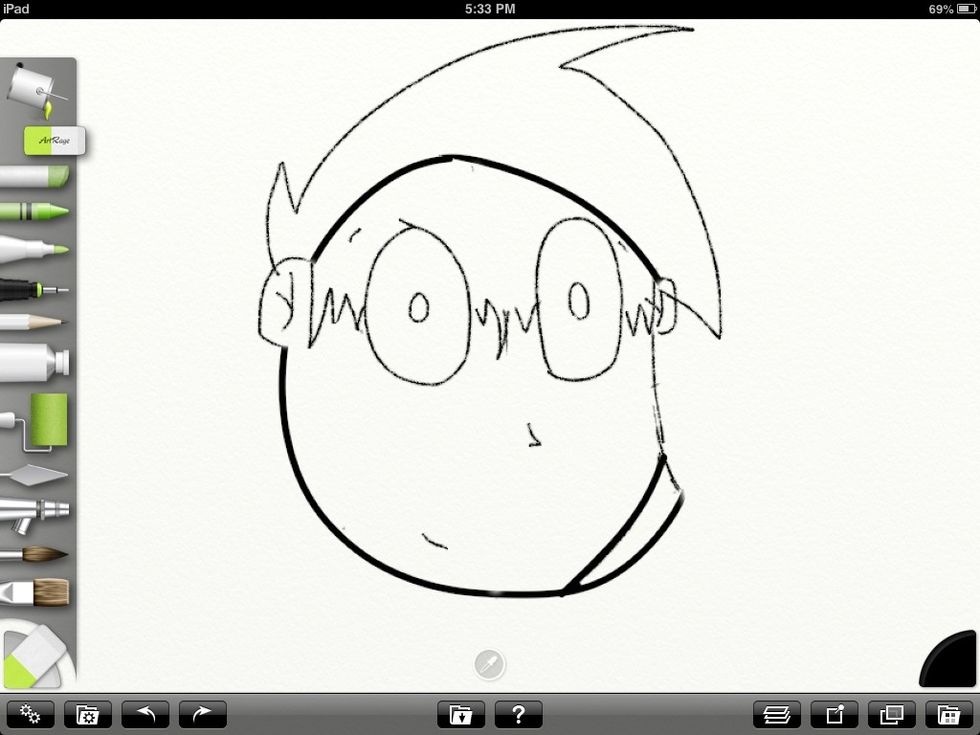 Now this is totally optional but I did this so he doesn't look to fat so I did this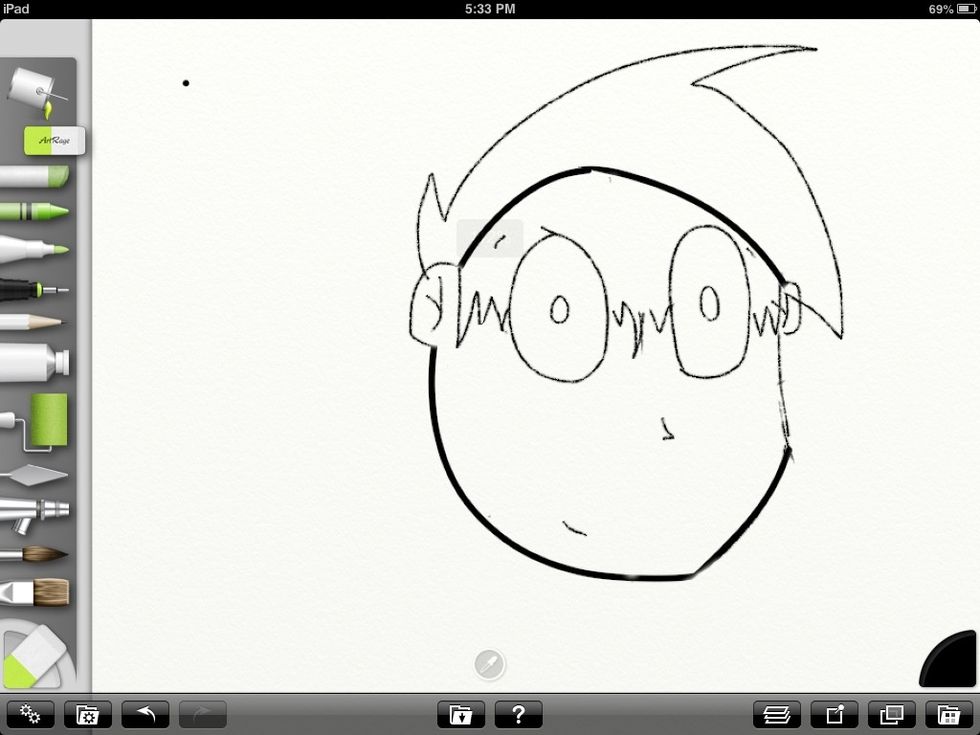 Now erase the useless lines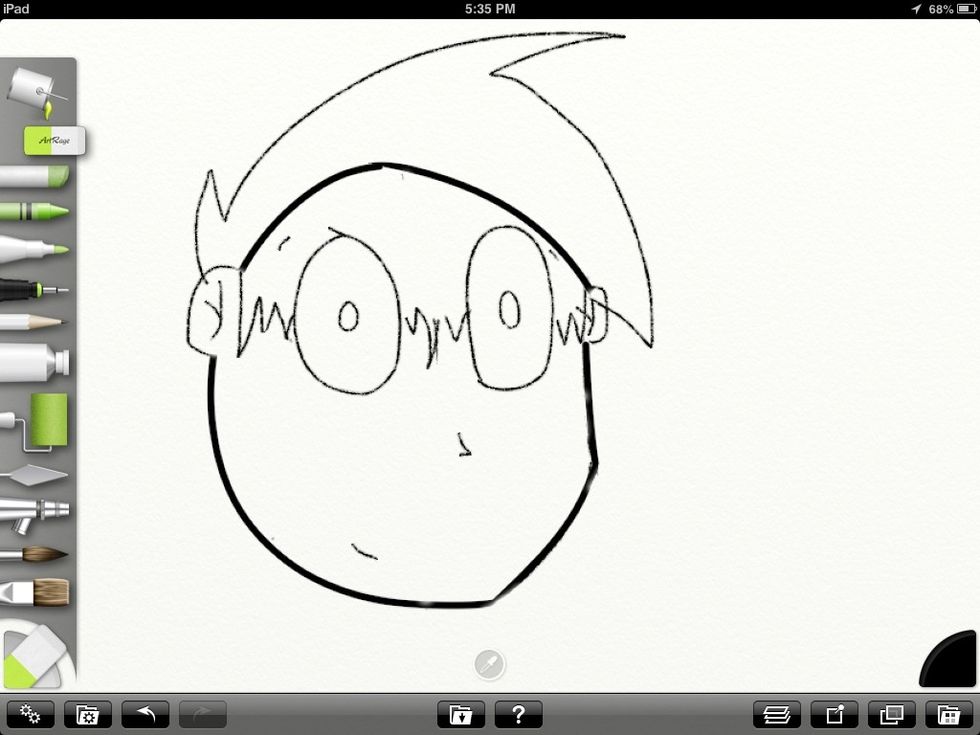 Then bold it remember, you can skip these three steps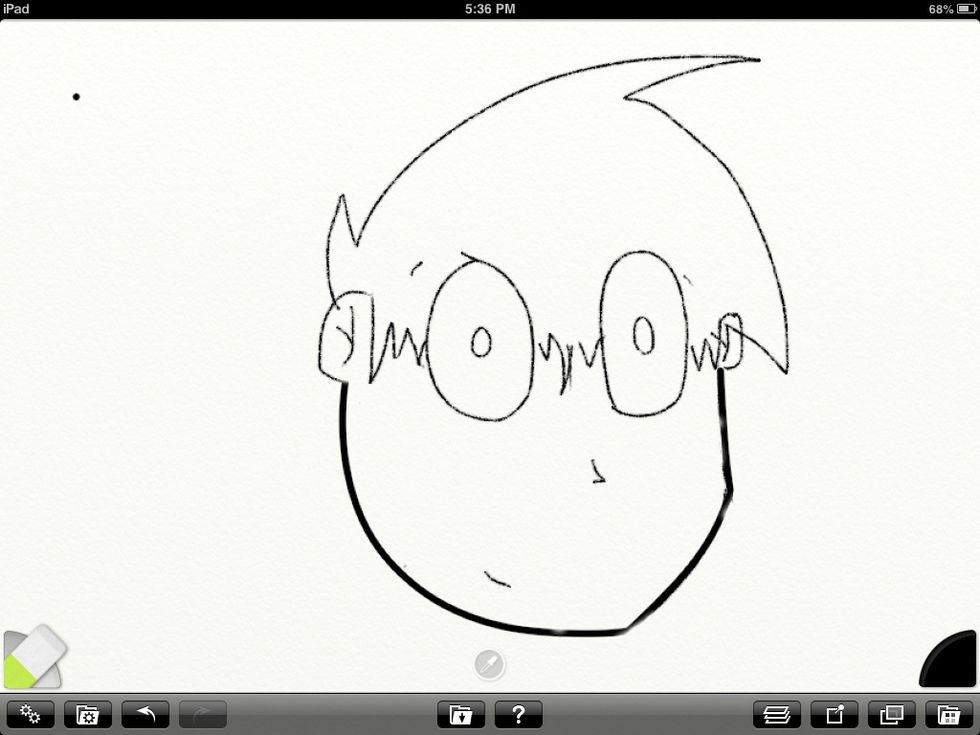 Alright now erase the bald head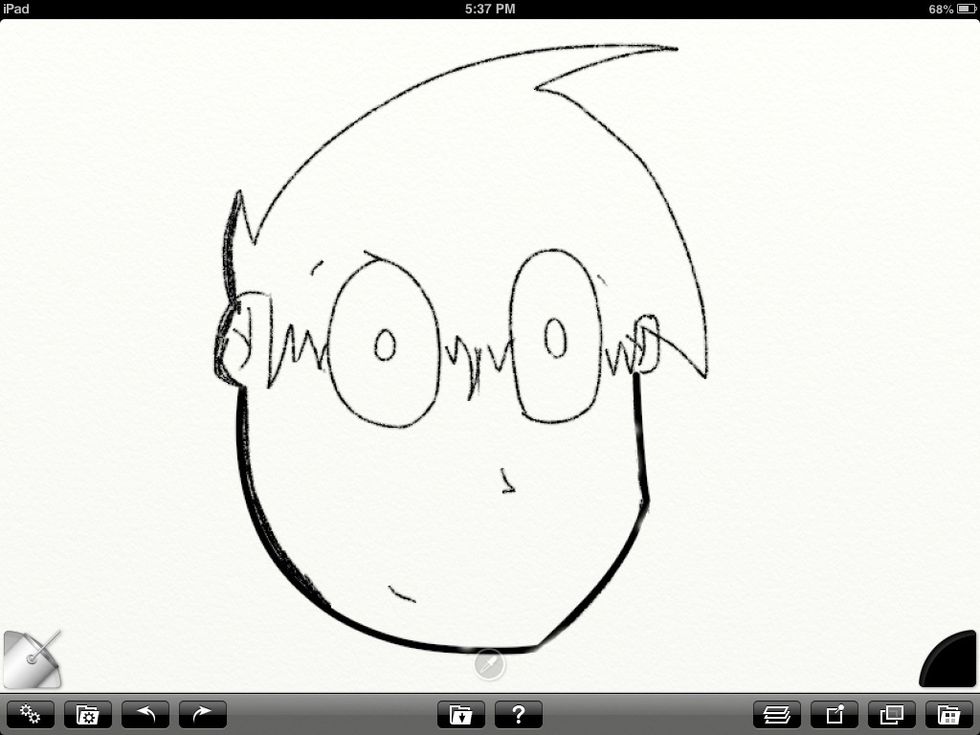 Now this is optional to but this would be good for drawing, shadow the sides as showed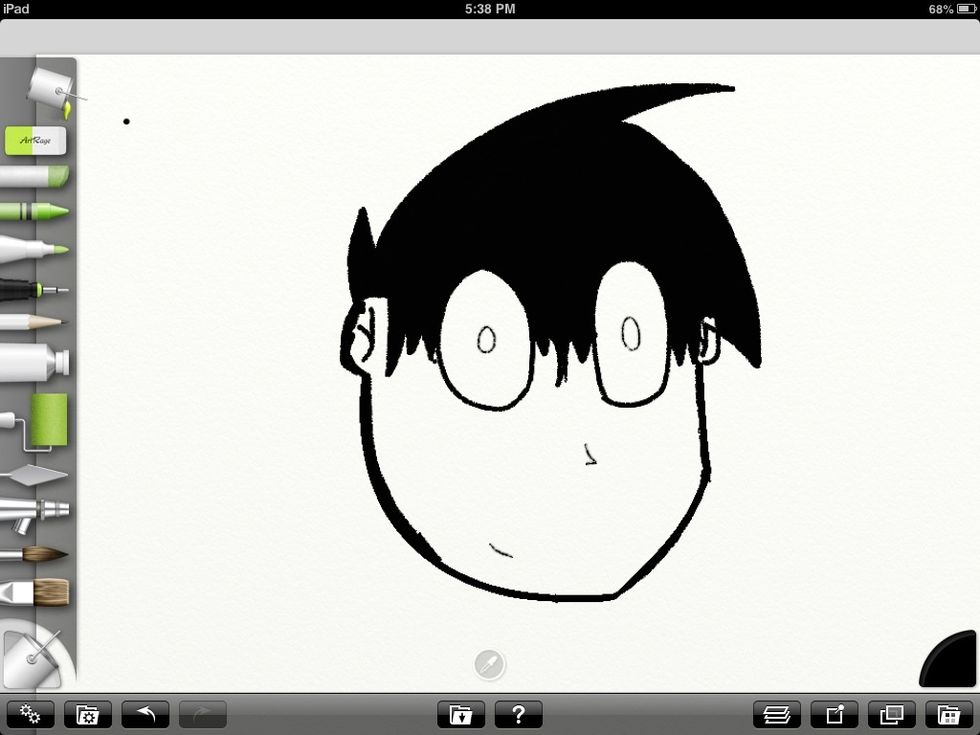 Now fill in the hair with whatever color you want. I used the color black obviously.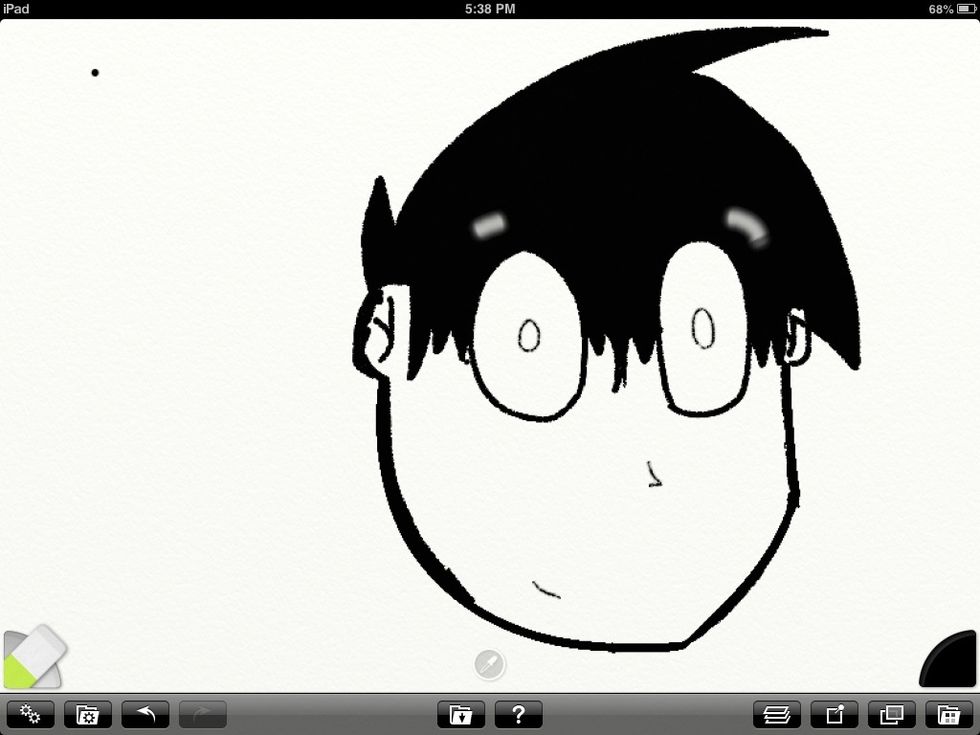 Now this is optional as well erase the part for the eyebrows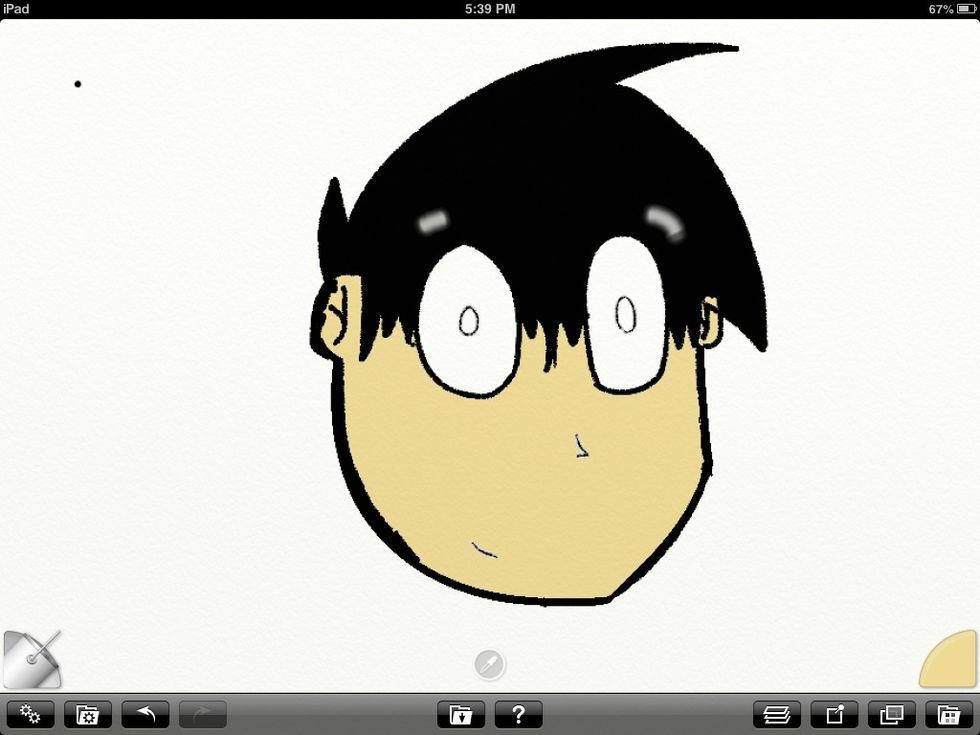 Now color the skin.
You can fill the pupils whatever color you want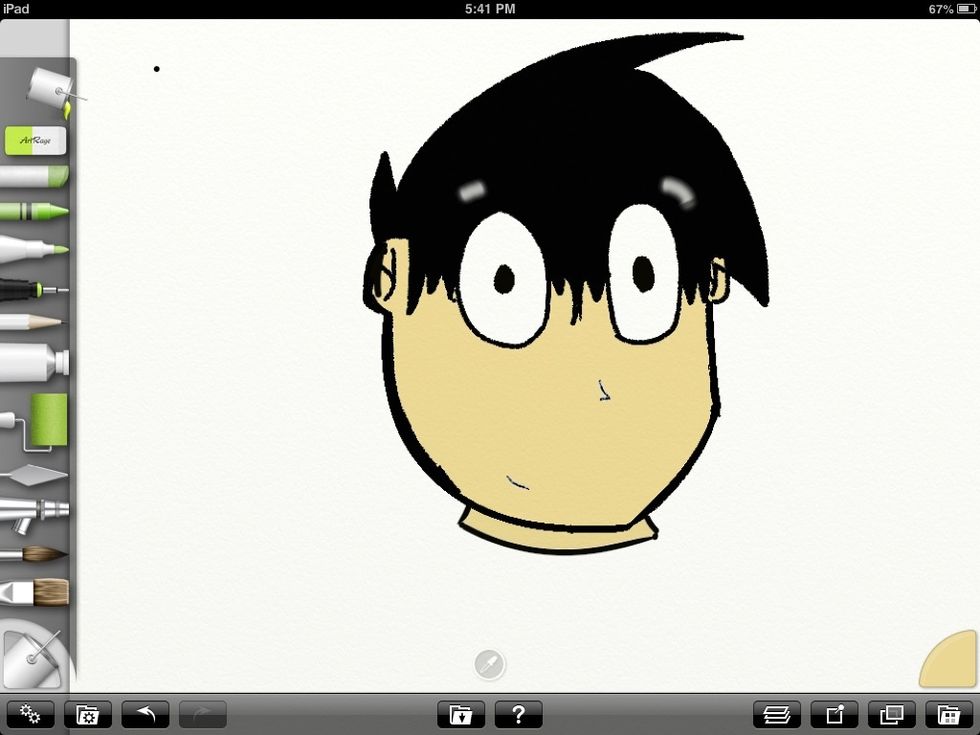 Now draw the neck as shown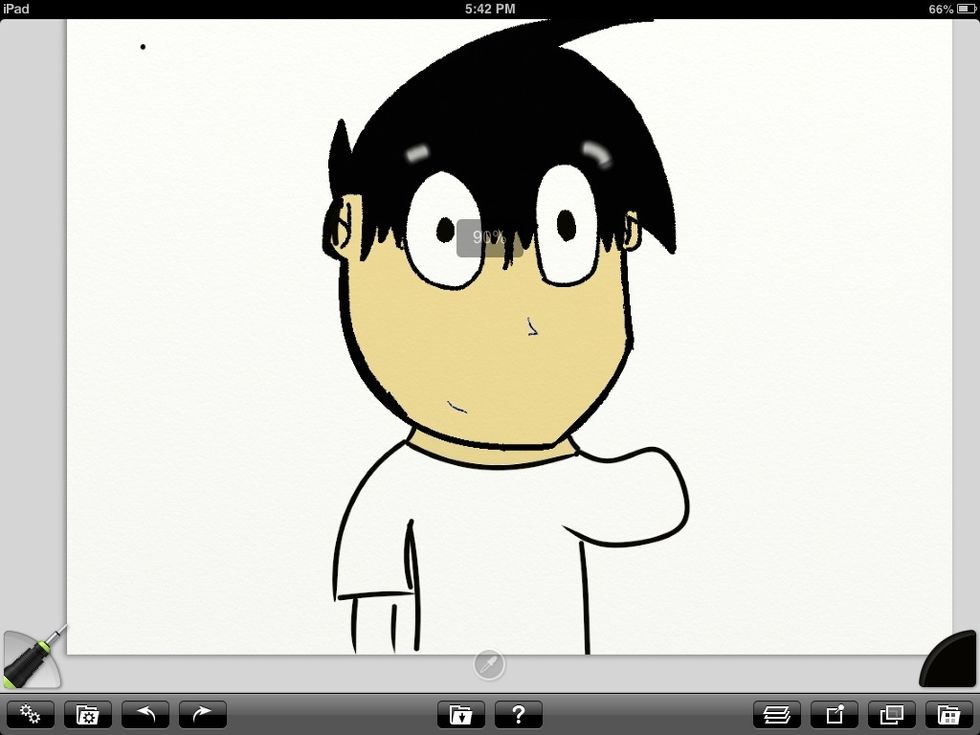 Draw the shirt and the left arm down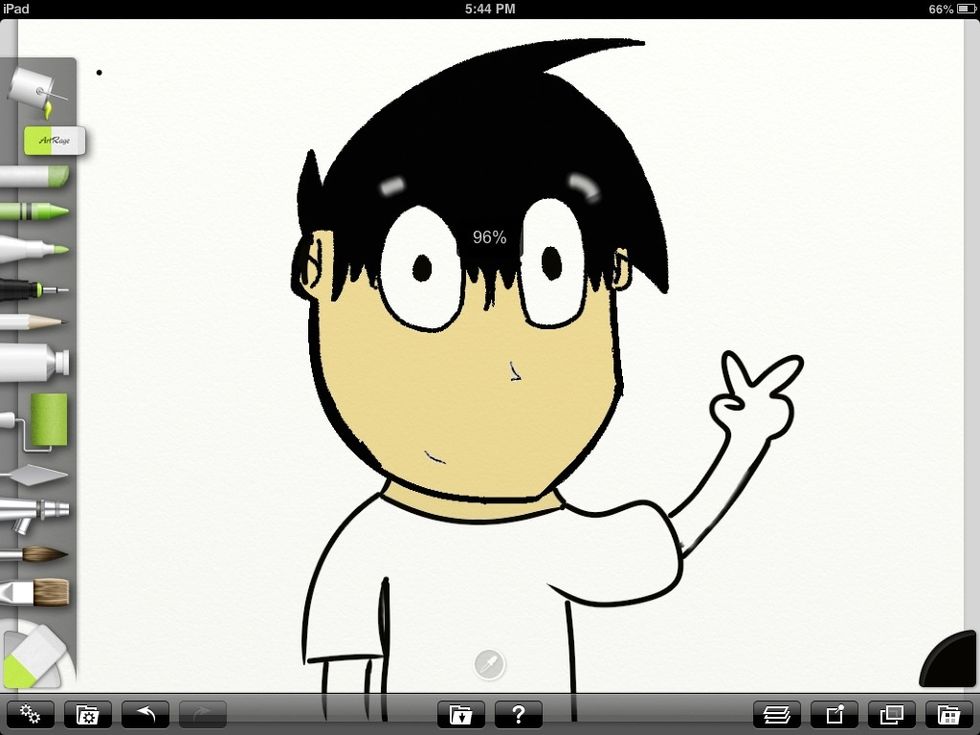 Draw the right arm up and maybe doing a peace sign doesn't matter it's up to you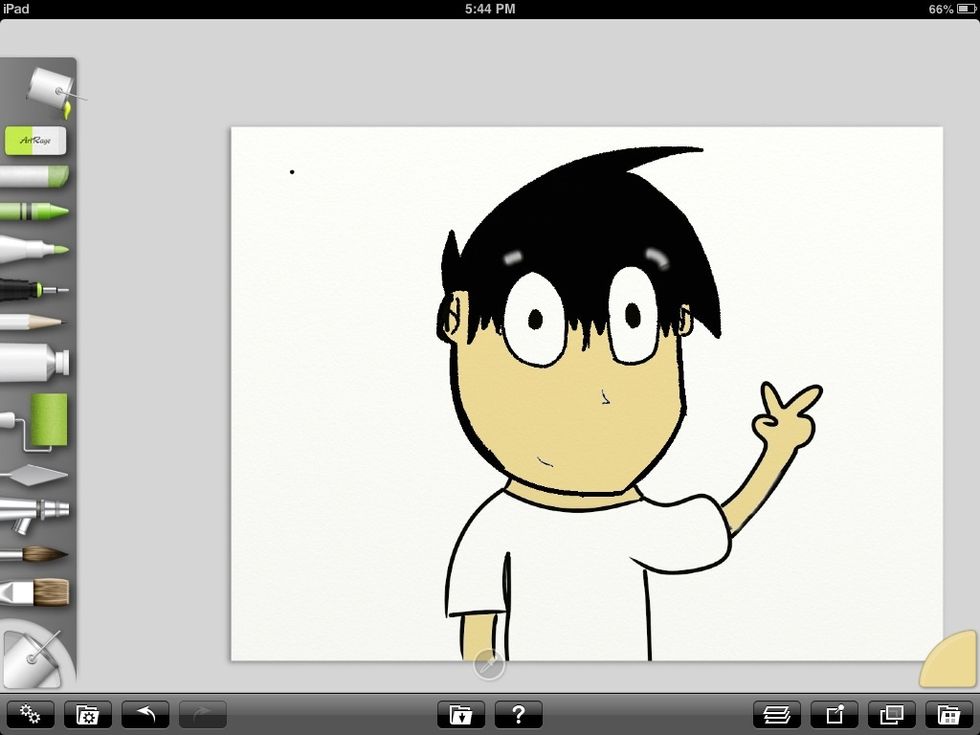 Fill in the arms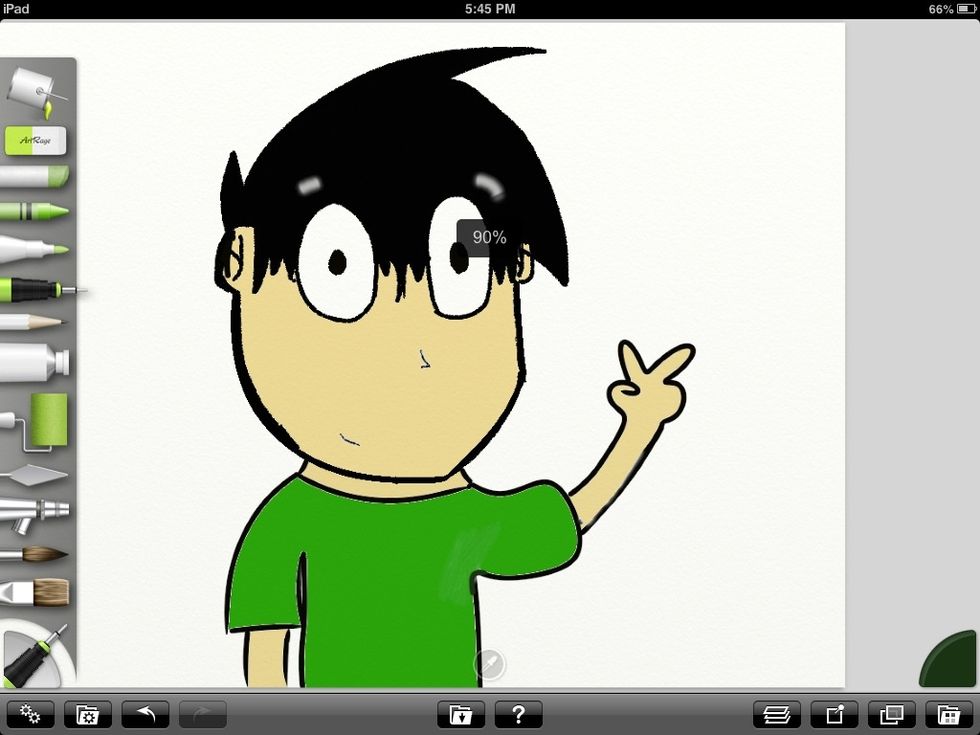 Now color the shirt if you want to.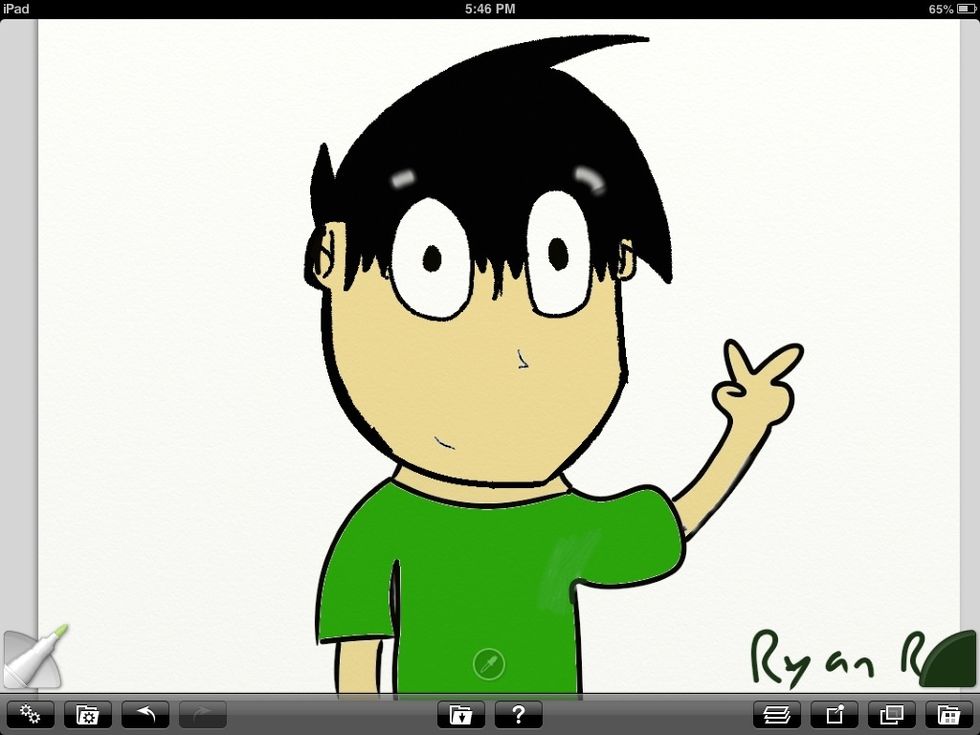 Wants your done sign it!!!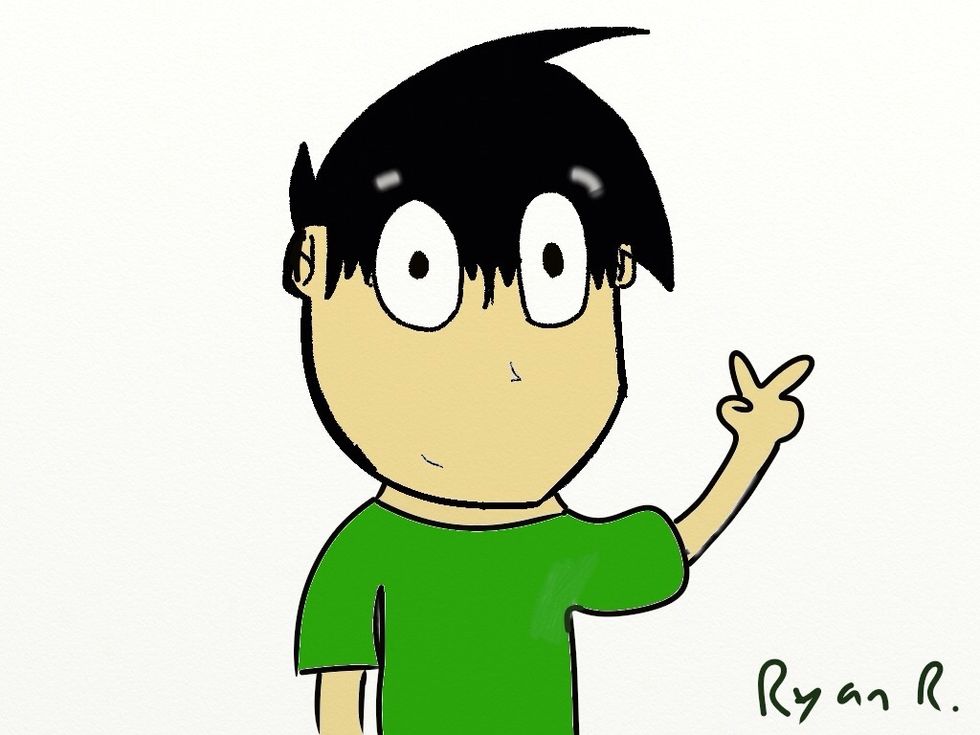 Sorry if this is a bad drawing to you. In my defense it's hard to draw on a iPad. Anyway I hope this helps you. God bless you, Ryan
The creator of this guide has not included tools