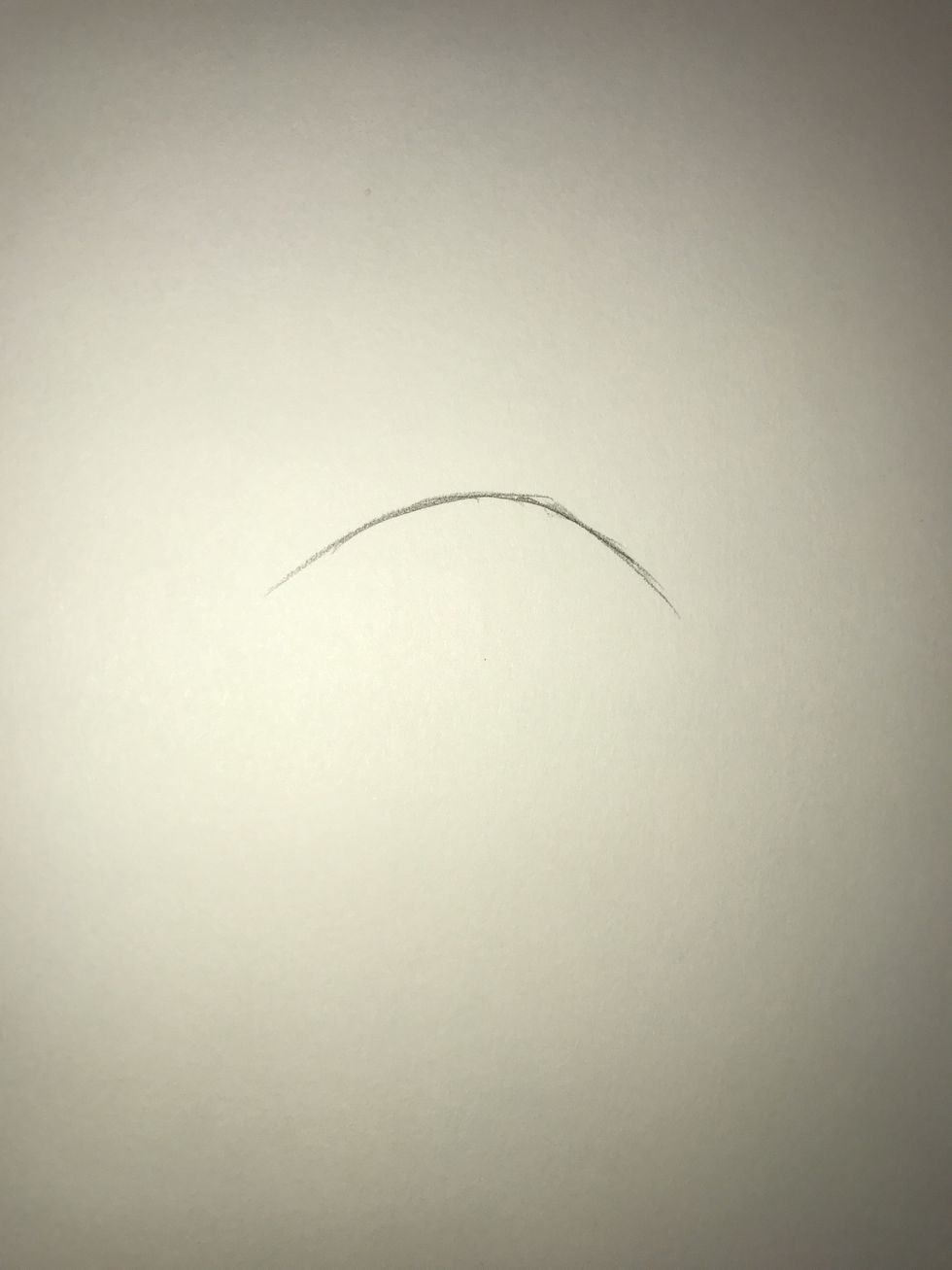 Draw an arched, light line with a sharpened pencil. Make several strokes when doing so.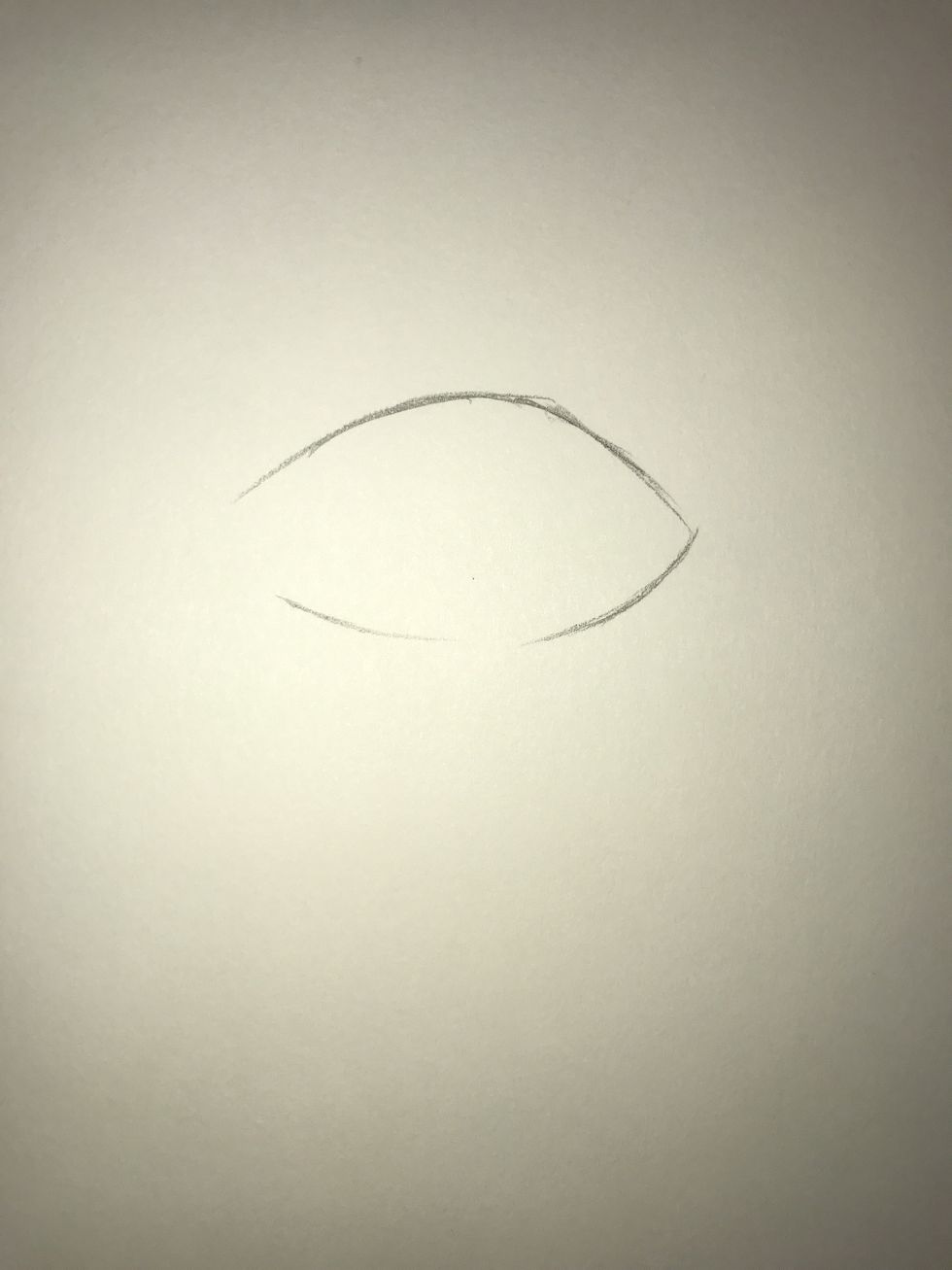 Do the same but slightly less arched for the lower lid. In the center of the lid, vary from darker to lighter.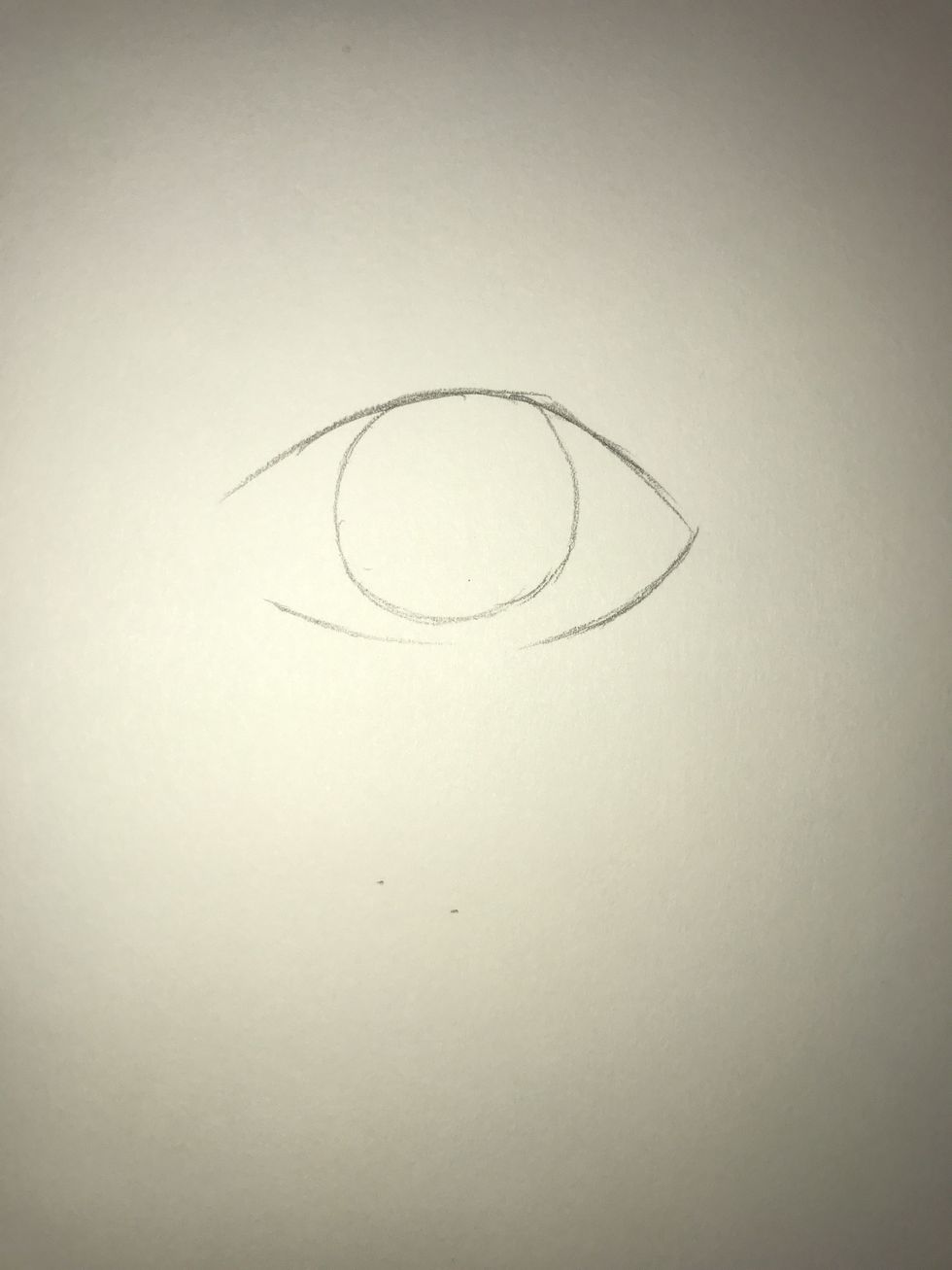 Make a medium circle in the center of the eye. Make sure that the circle does not fully reach the lower lid.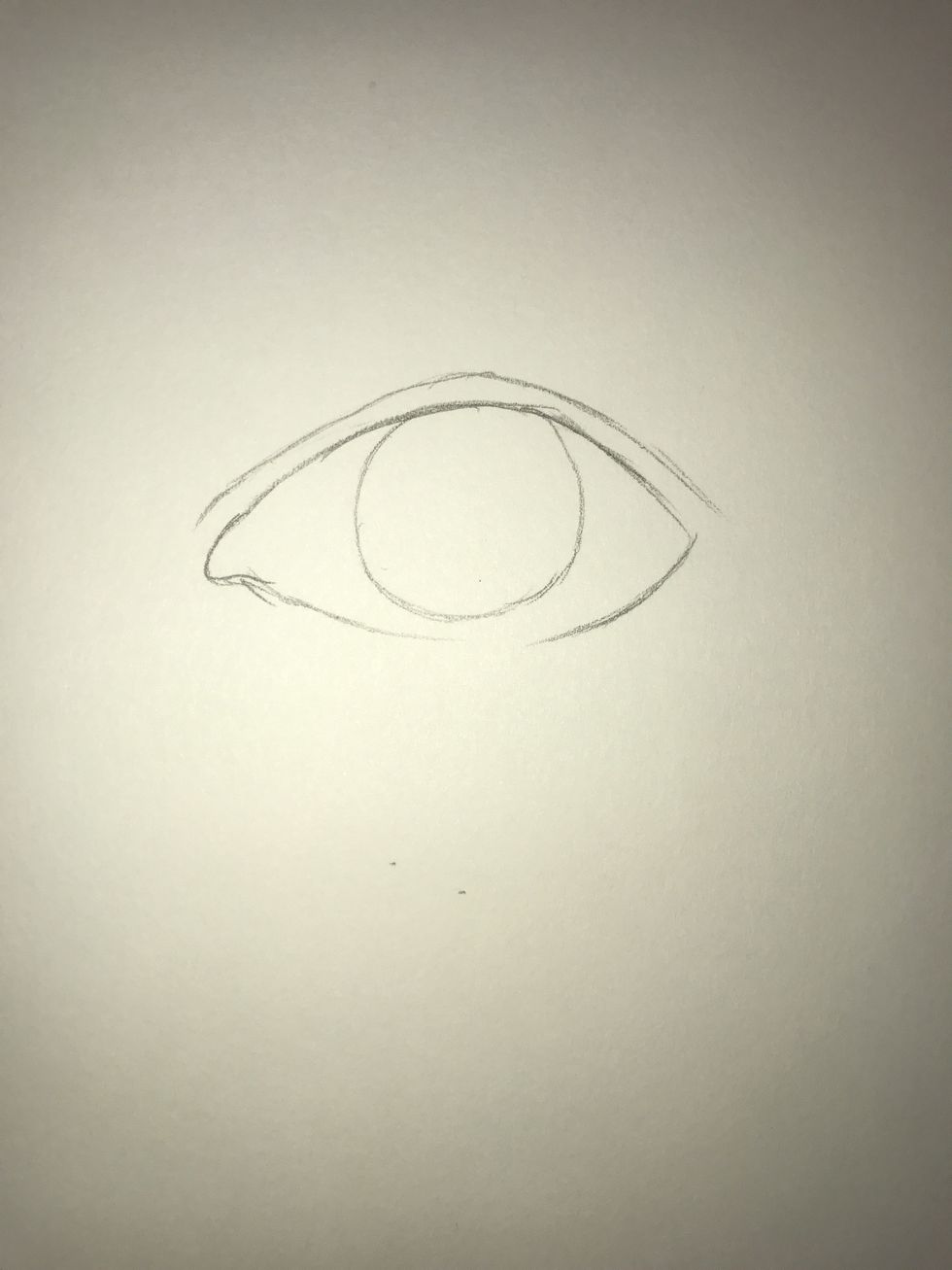 Draw a stroked line just above the eye. This will serve as the fold in skin. Optionally, you can draw a lacrimal caruncle (the inner corner of the eye).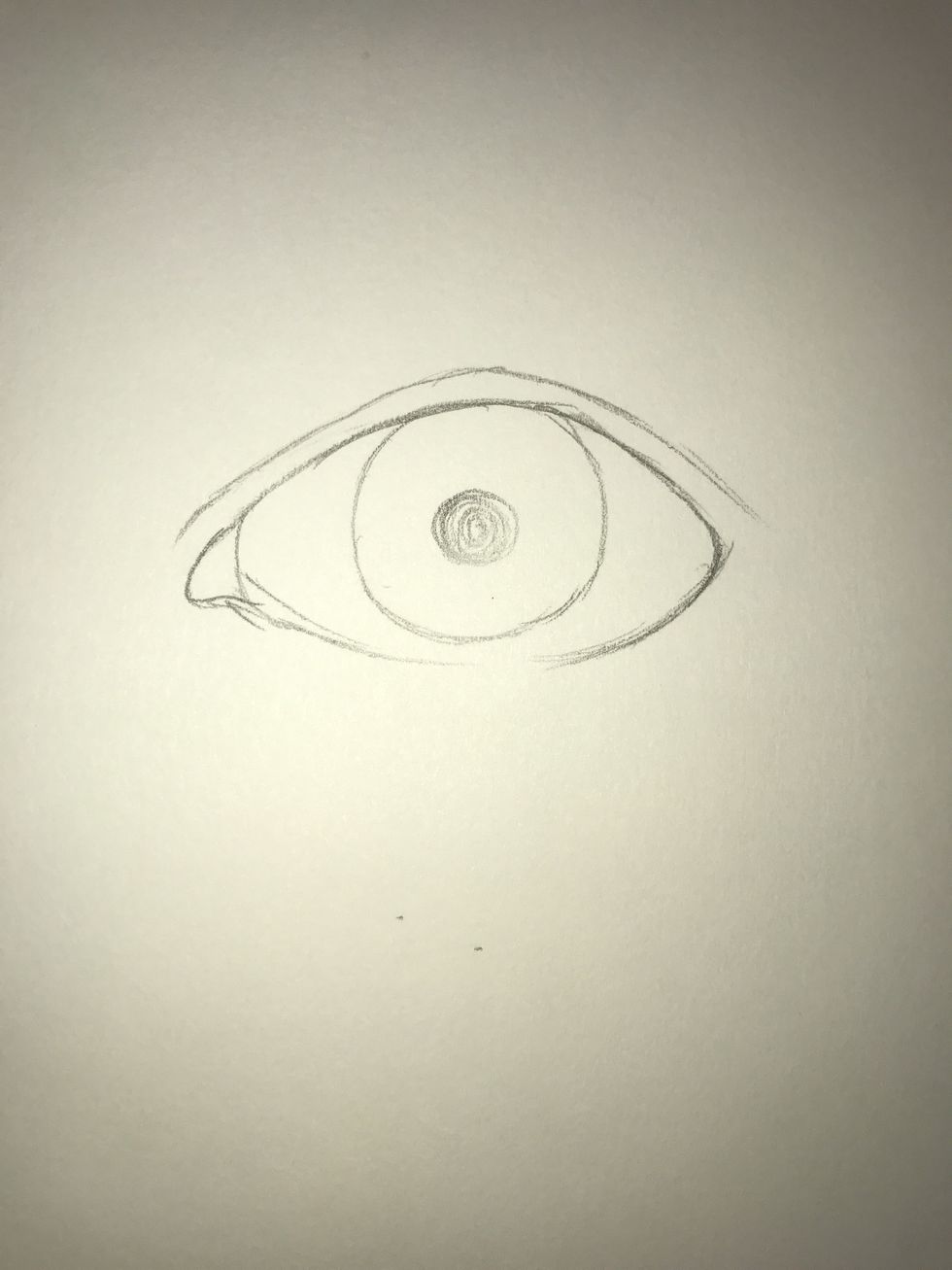 Place another small circle inside the eyeball. This will be the pupil, which is black. Also make a curved line between the inner corner of the eye and the rest.
Add light shading ranging from the top of the eyeball to the sides.
Darken.
Now for the iris. There are many ways to shade eye in the manga style, but I will choose this type for now.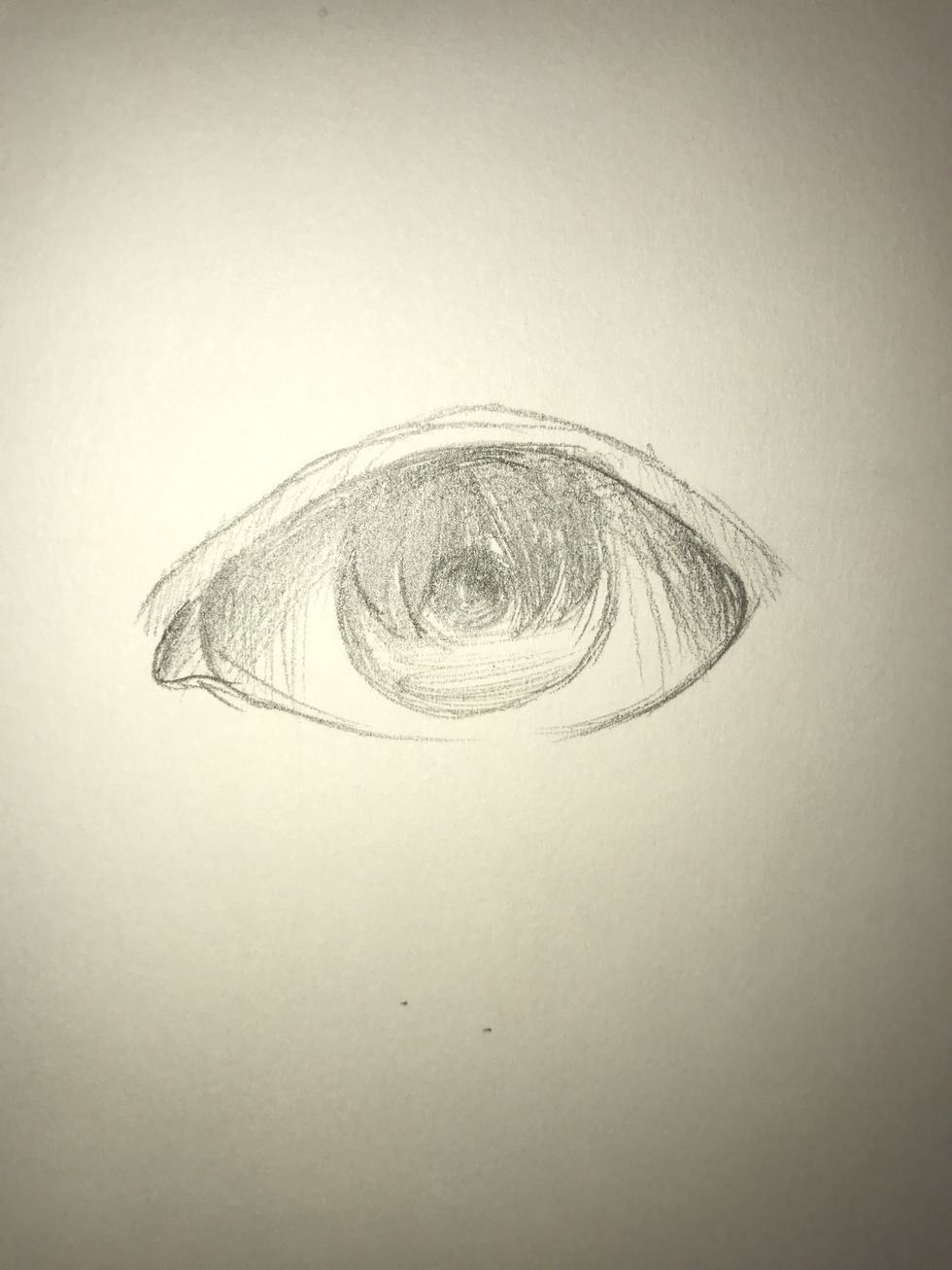 In this type of shading, you shade the top of the iris in a slightly darker tone than the pupil. Lightly shade the bottom of the iris.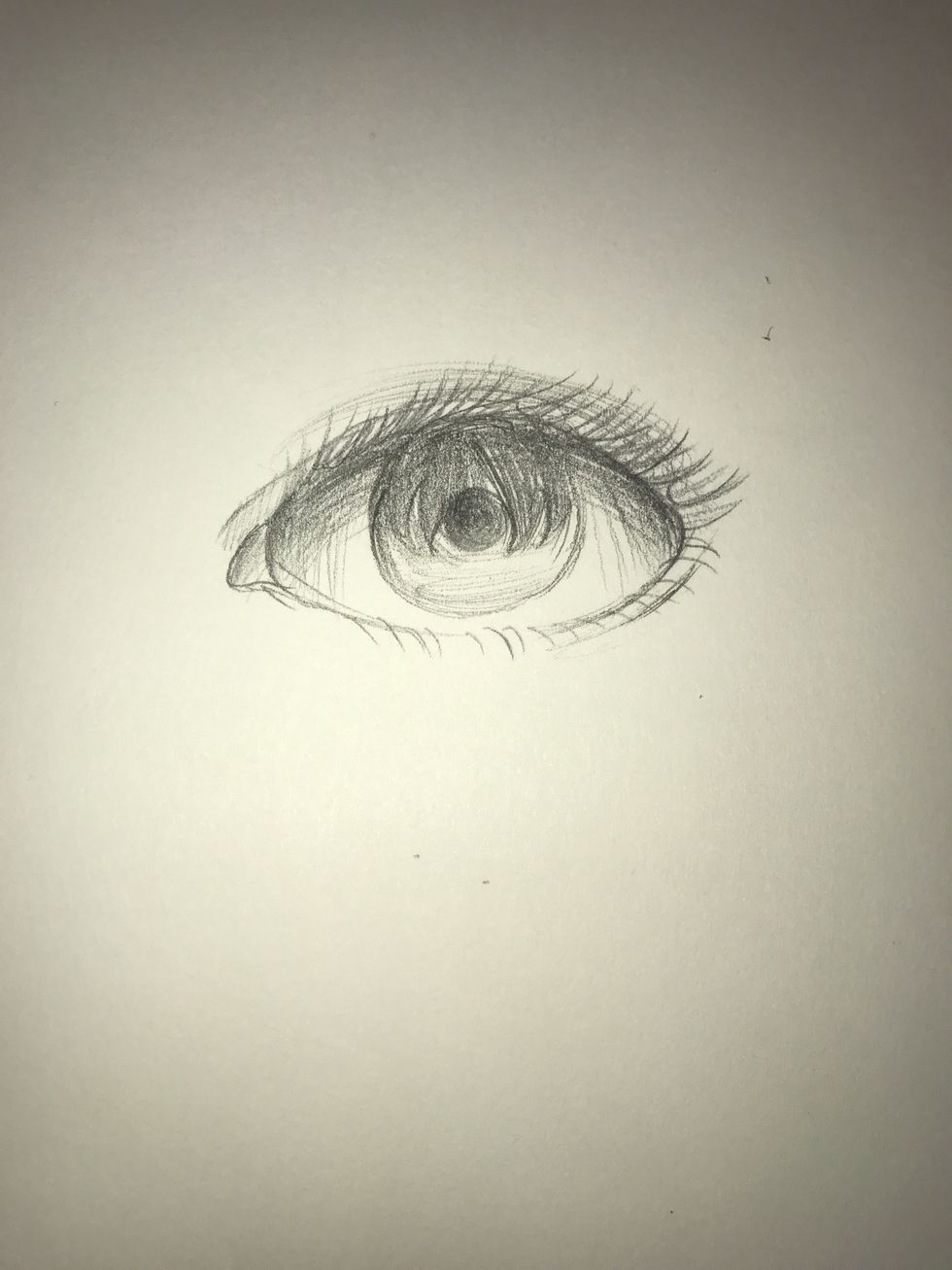 Now for the details. For eyelashes, I usually change the way the paper is positioned so I do not have to hold my pencil differently.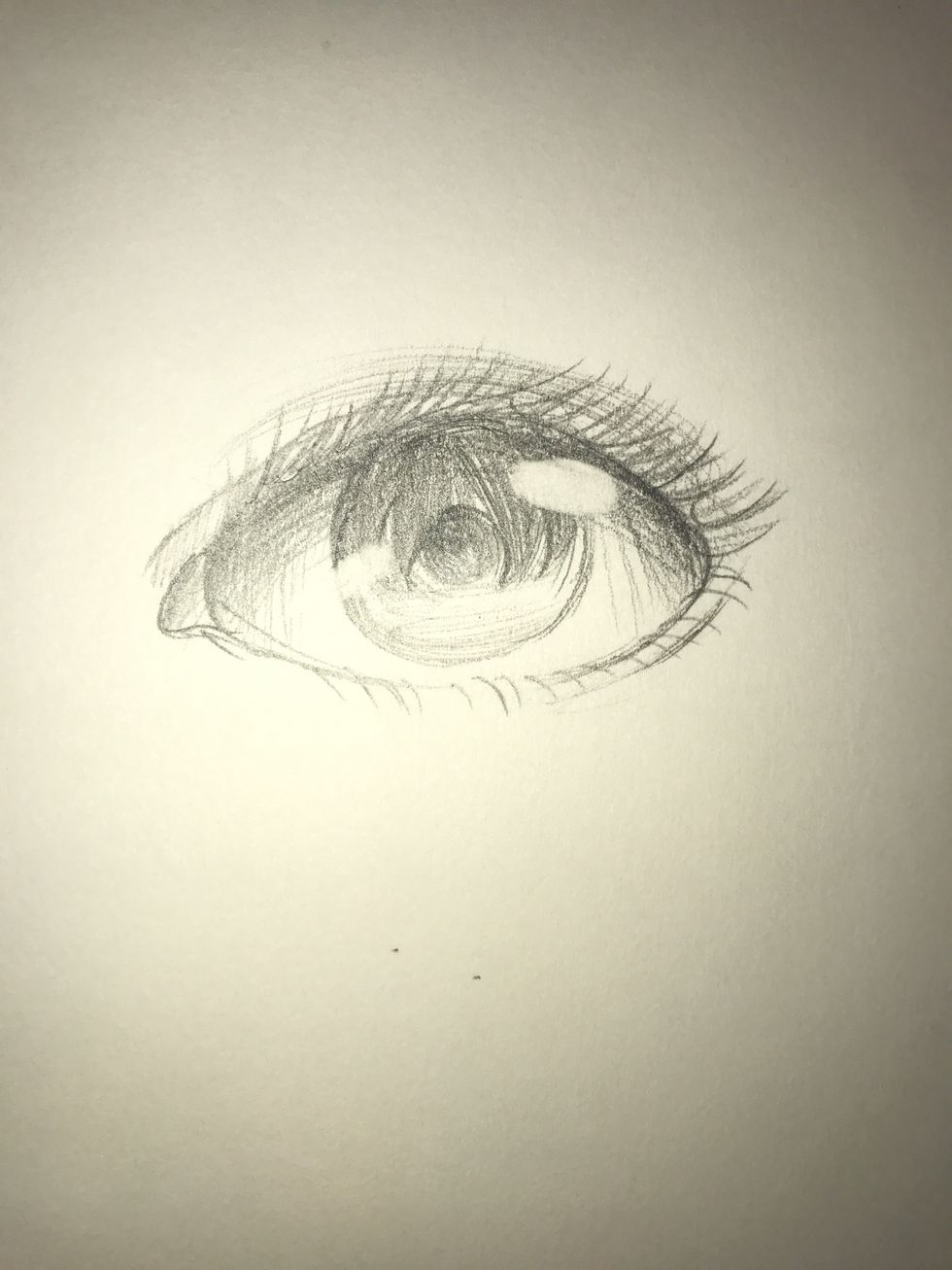 With a high quality eraser, erase the reflections of the eye in the desired location.
Pencil (preferably mechanical)
Paper
Flat Surface