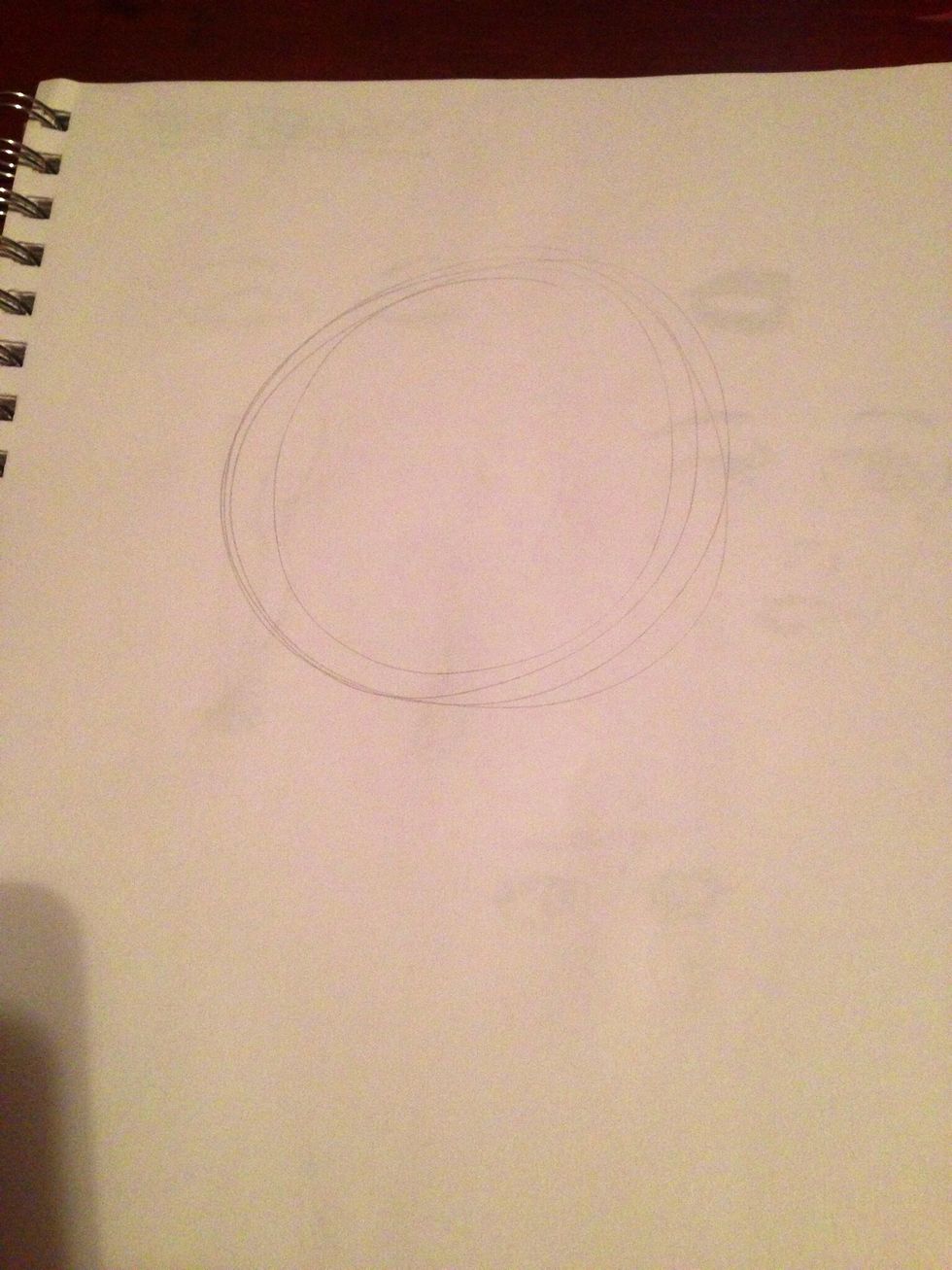 Start by drawing a circle
Draw lines where you want the eyes, nose, and mouth. Also make a line down the middle. Remember to draw lightly!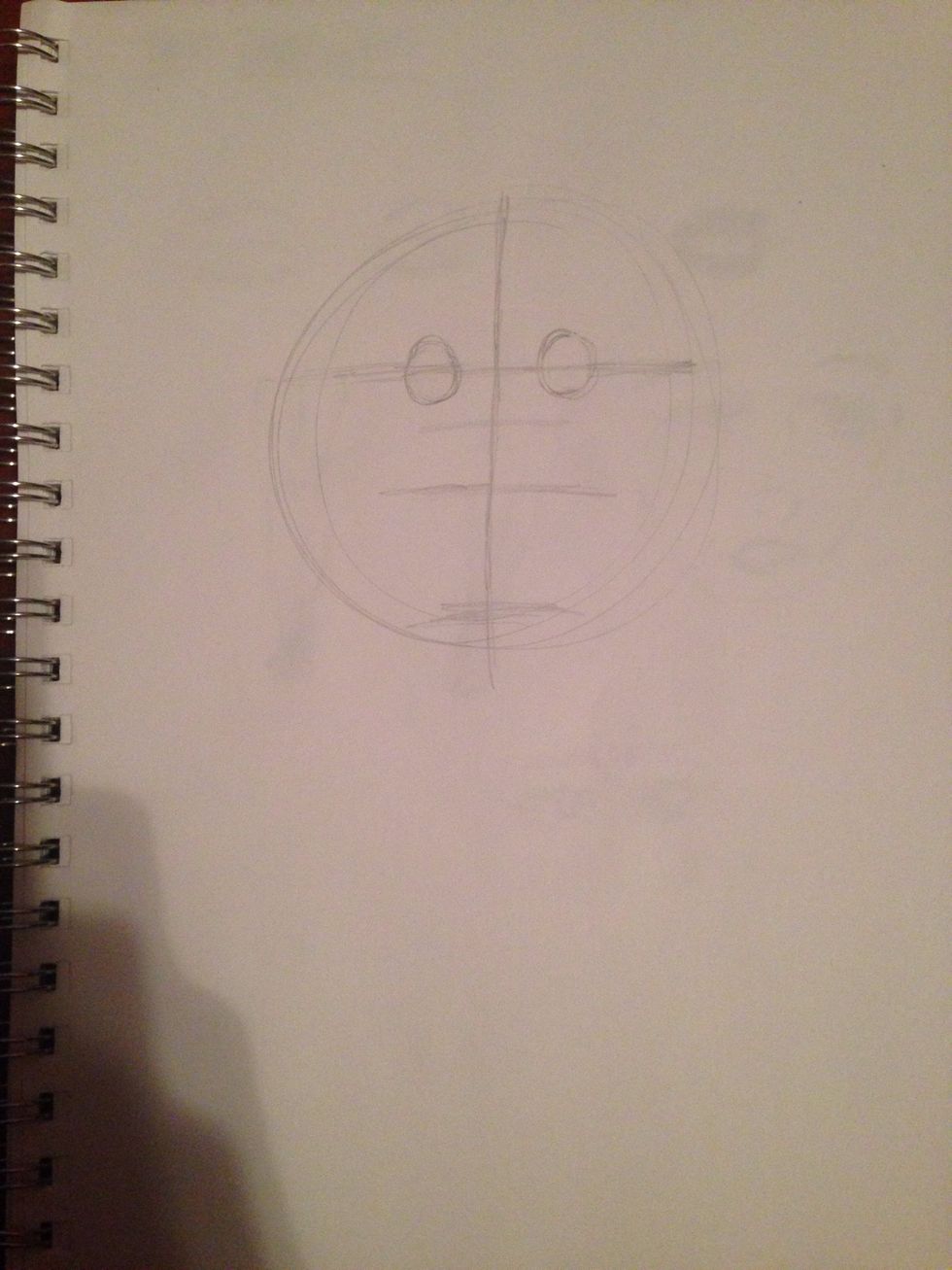 Draw two circles for the eyes
Make an L-shape in the inside of them and a dot on the outside as pictured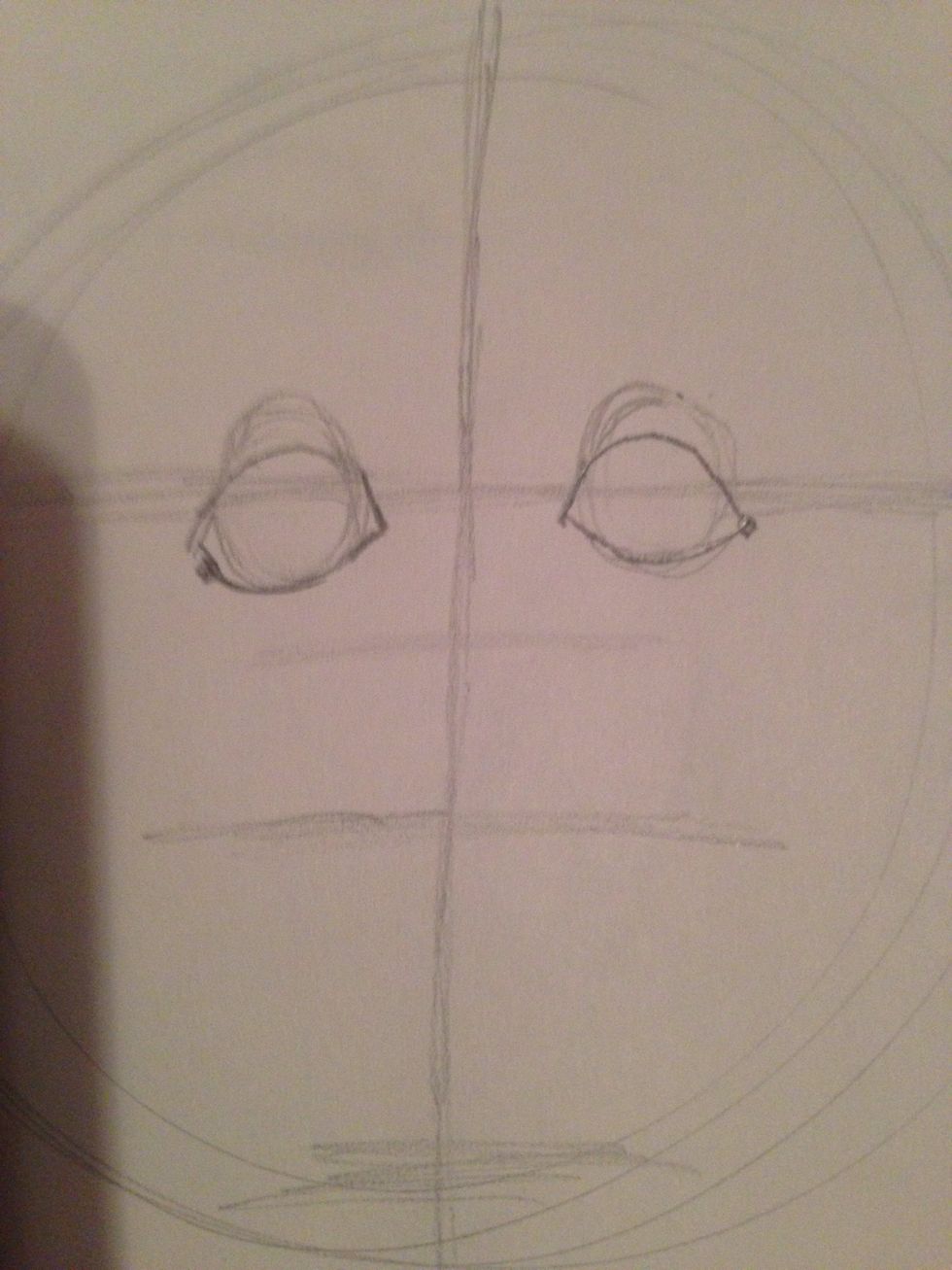 Add a line at the top and the bottom of each eye, like so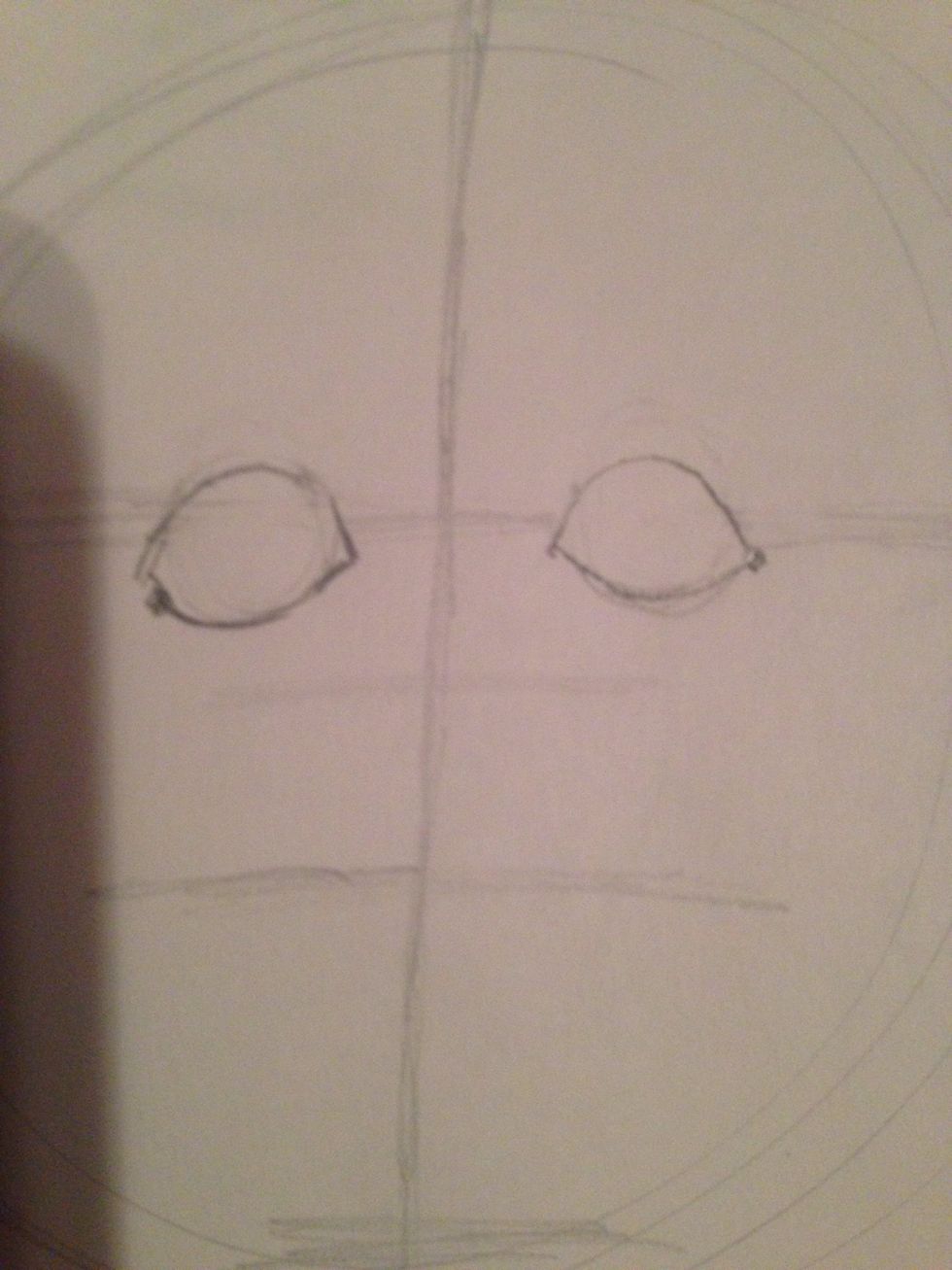 Erase the circles
Go over the outline putting more pressure on your pencil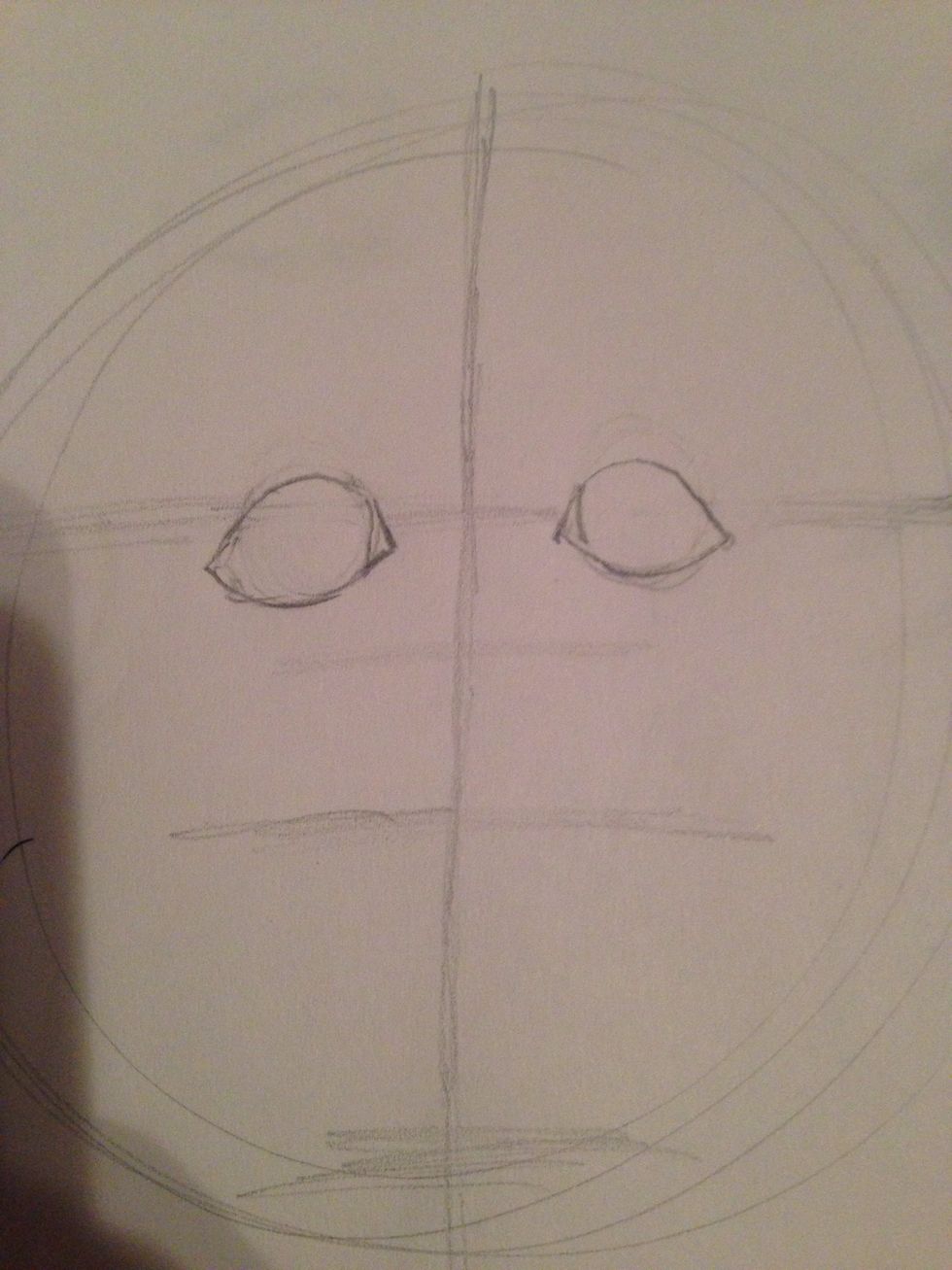 Add to skin in the corner of the eye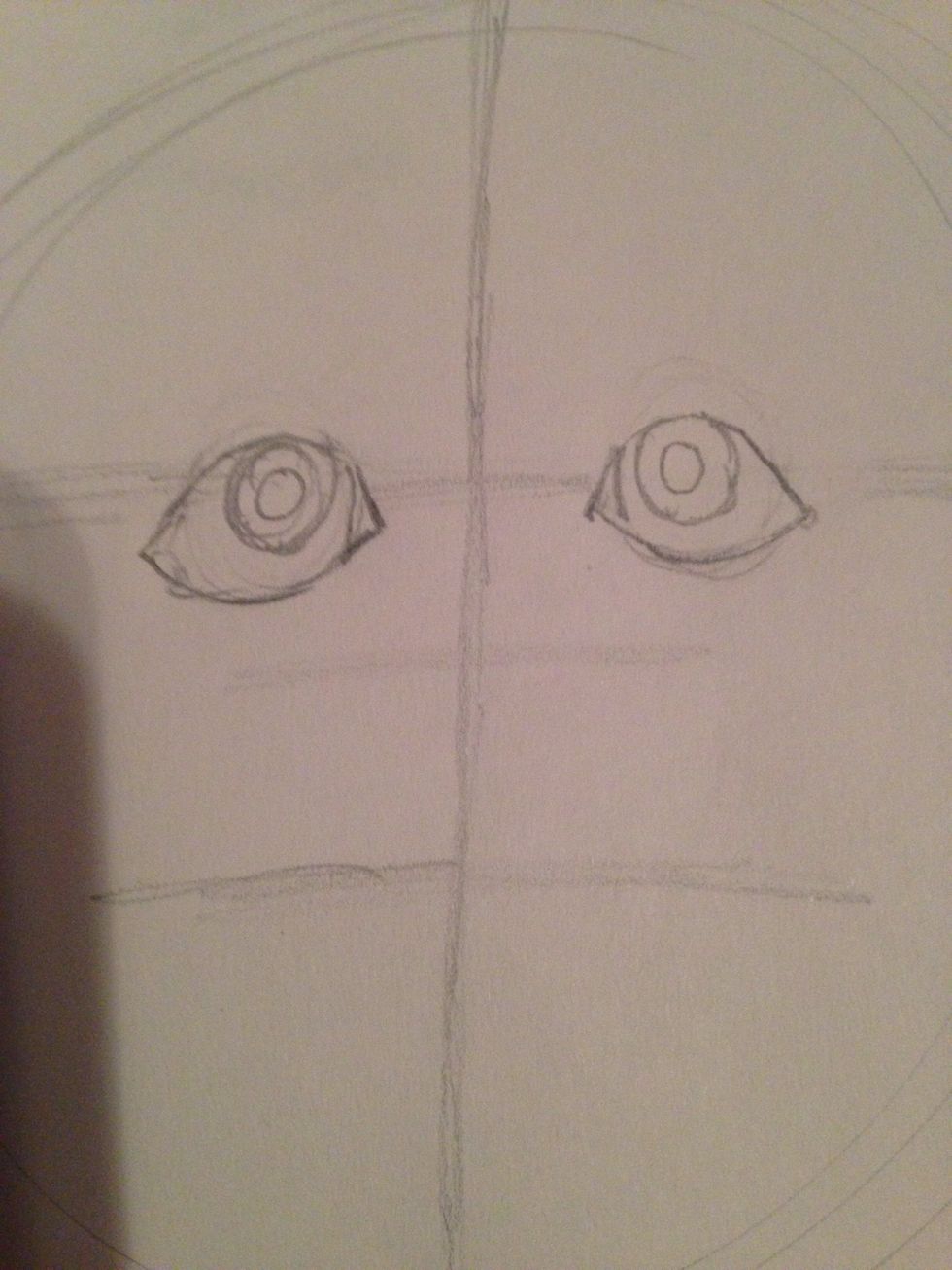 Add irises and pupils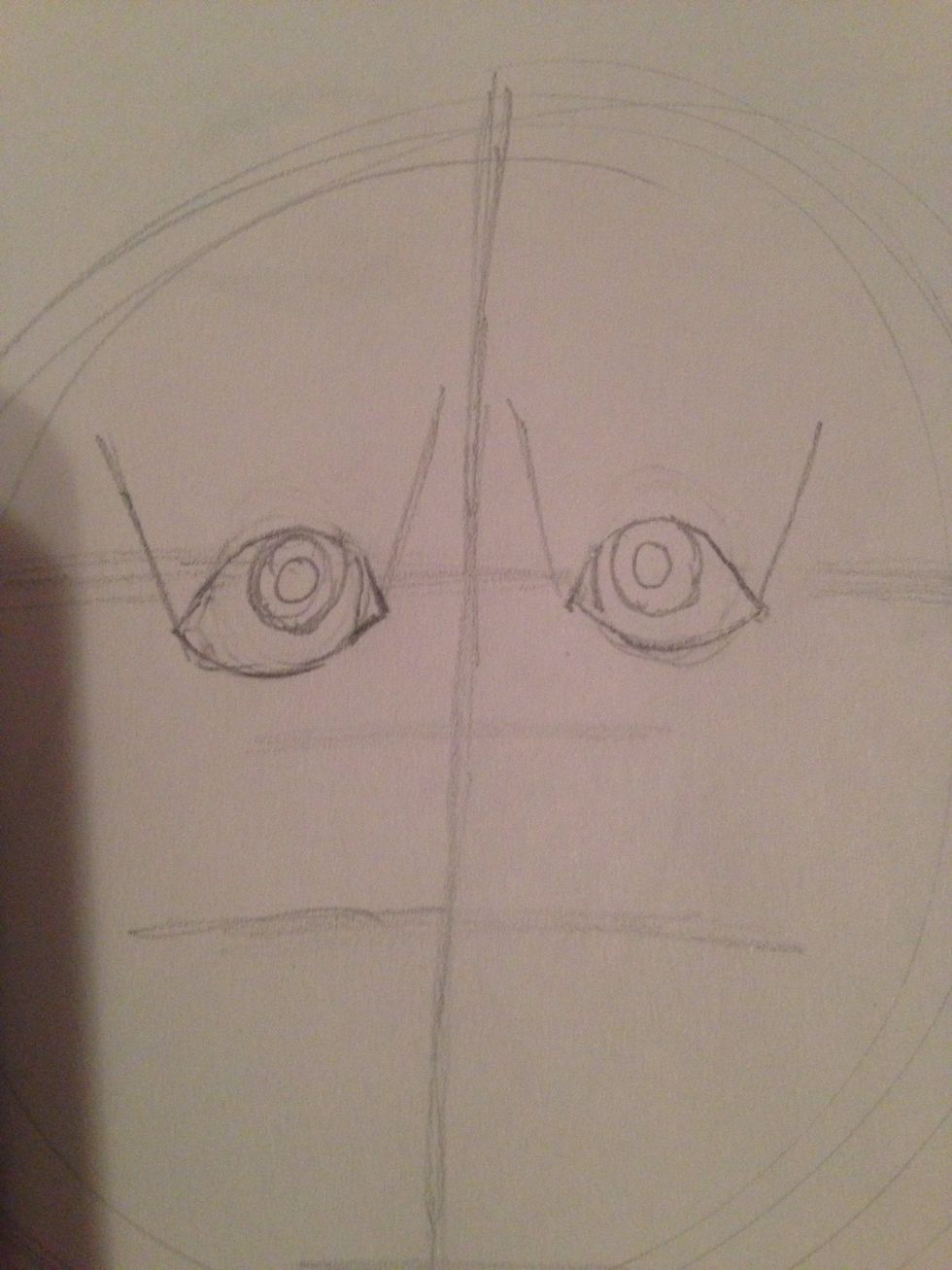 Make two diagonal lines on eye to show where it to put the eyebrows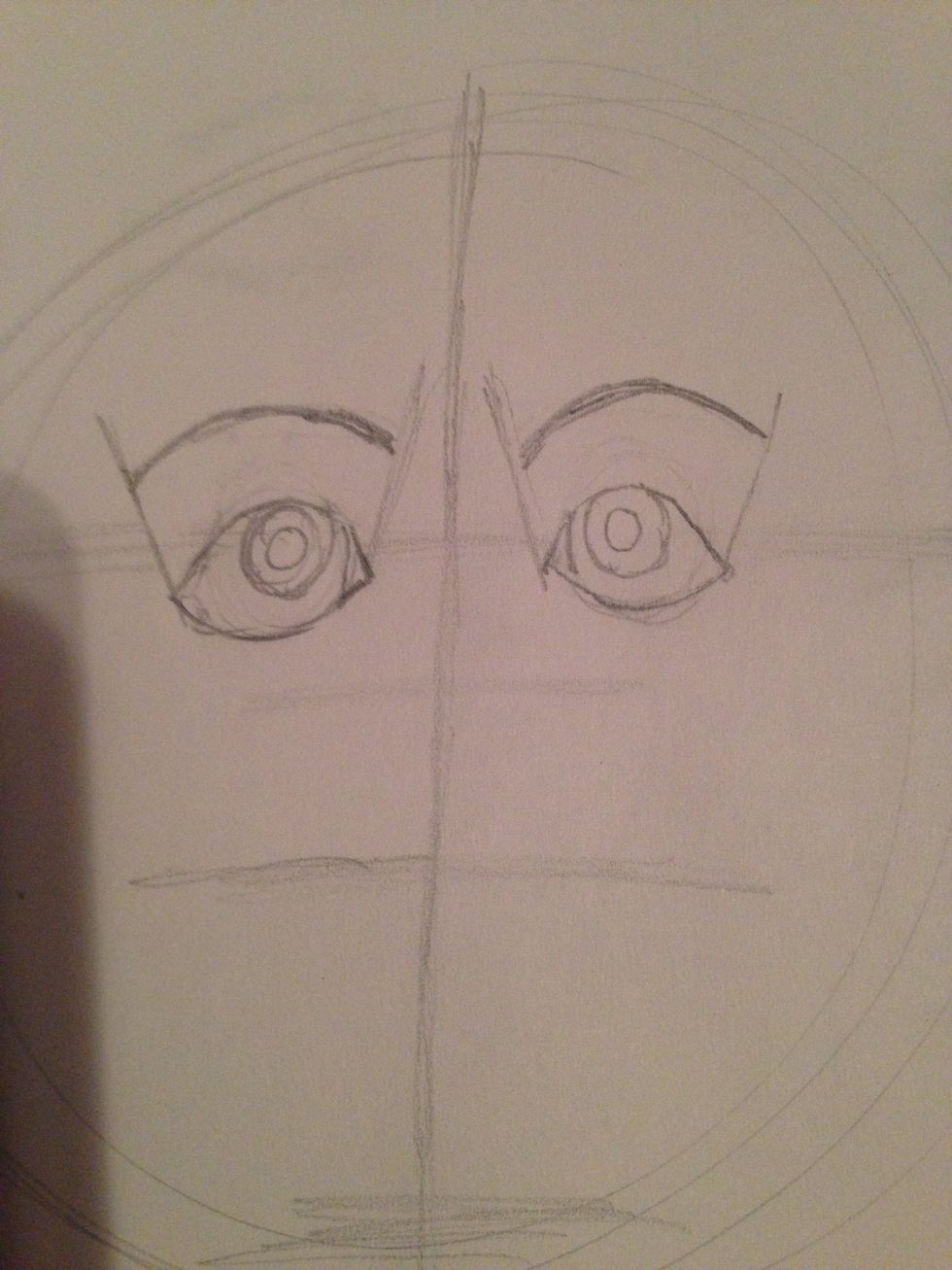 Add Eyebrows as shown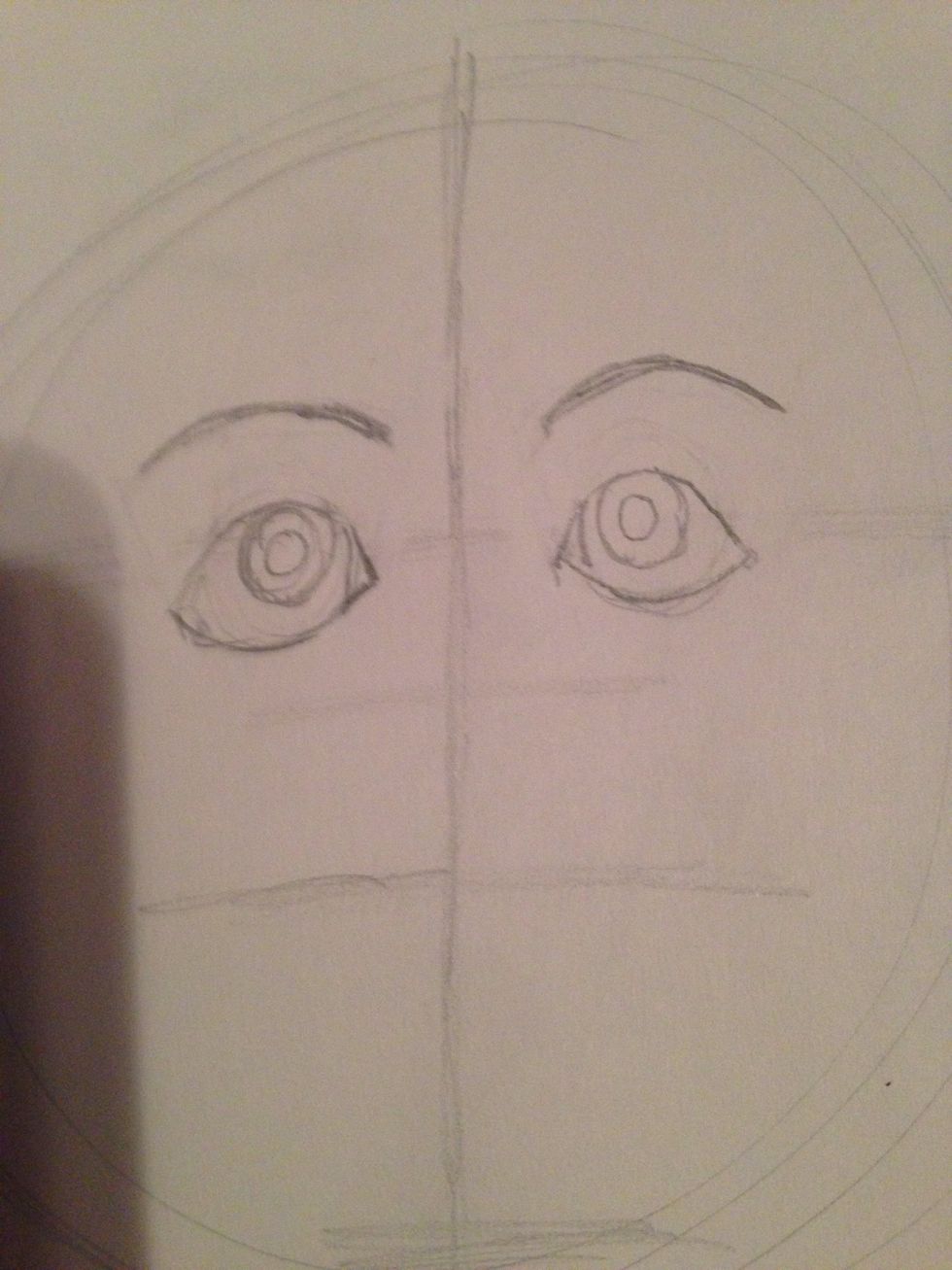 Erase lines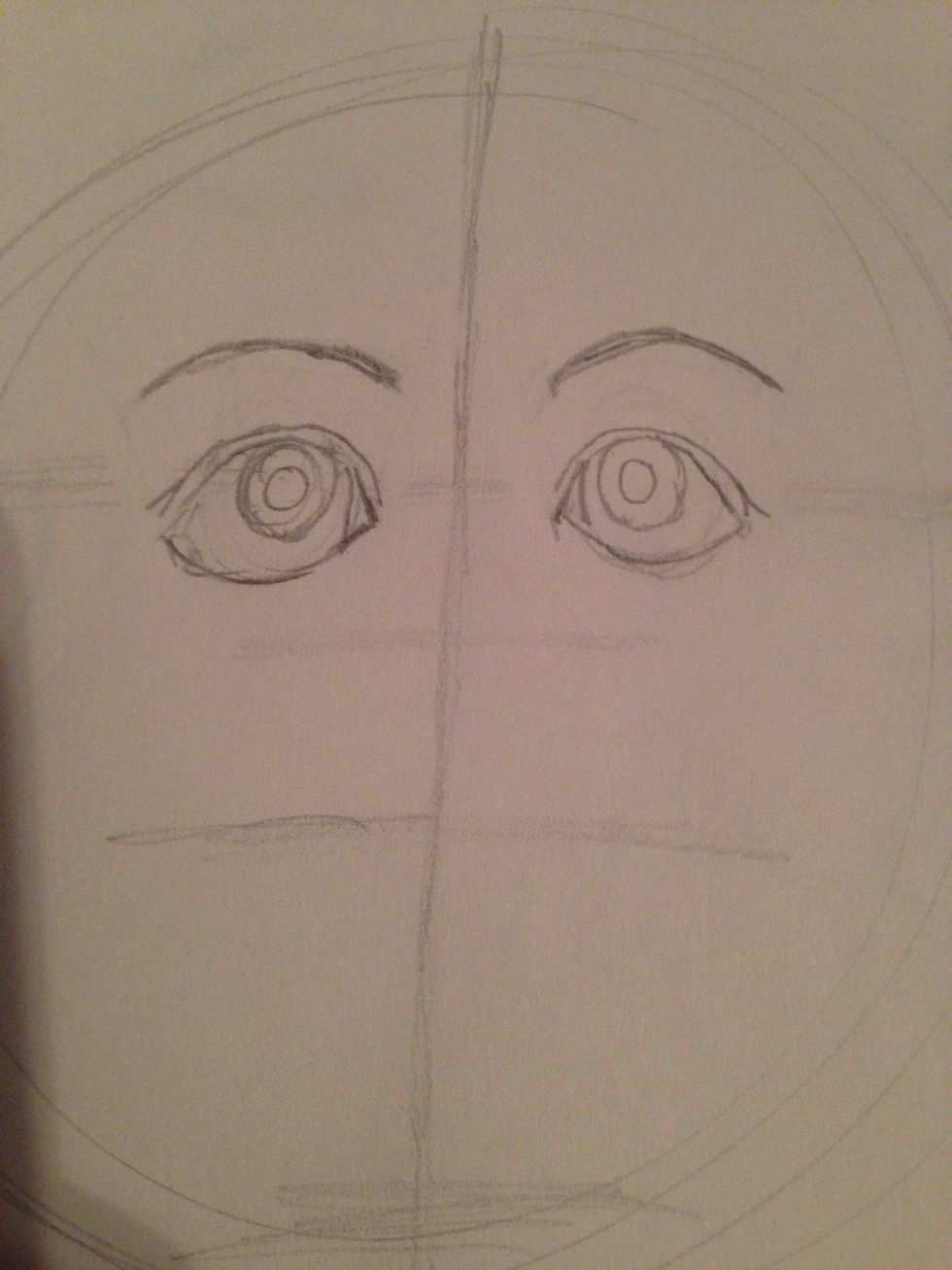 Add Crease above eye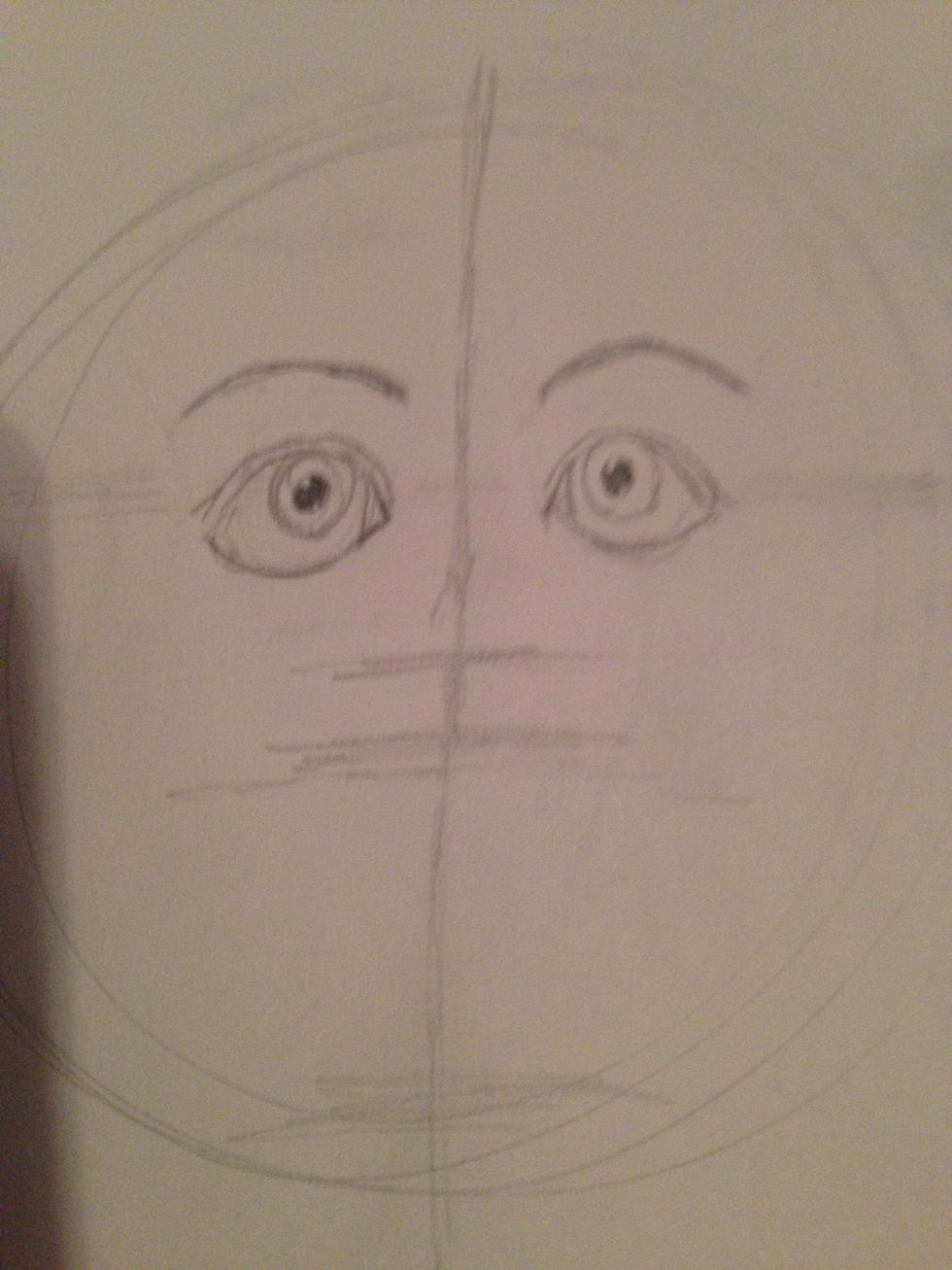 Fill in pupil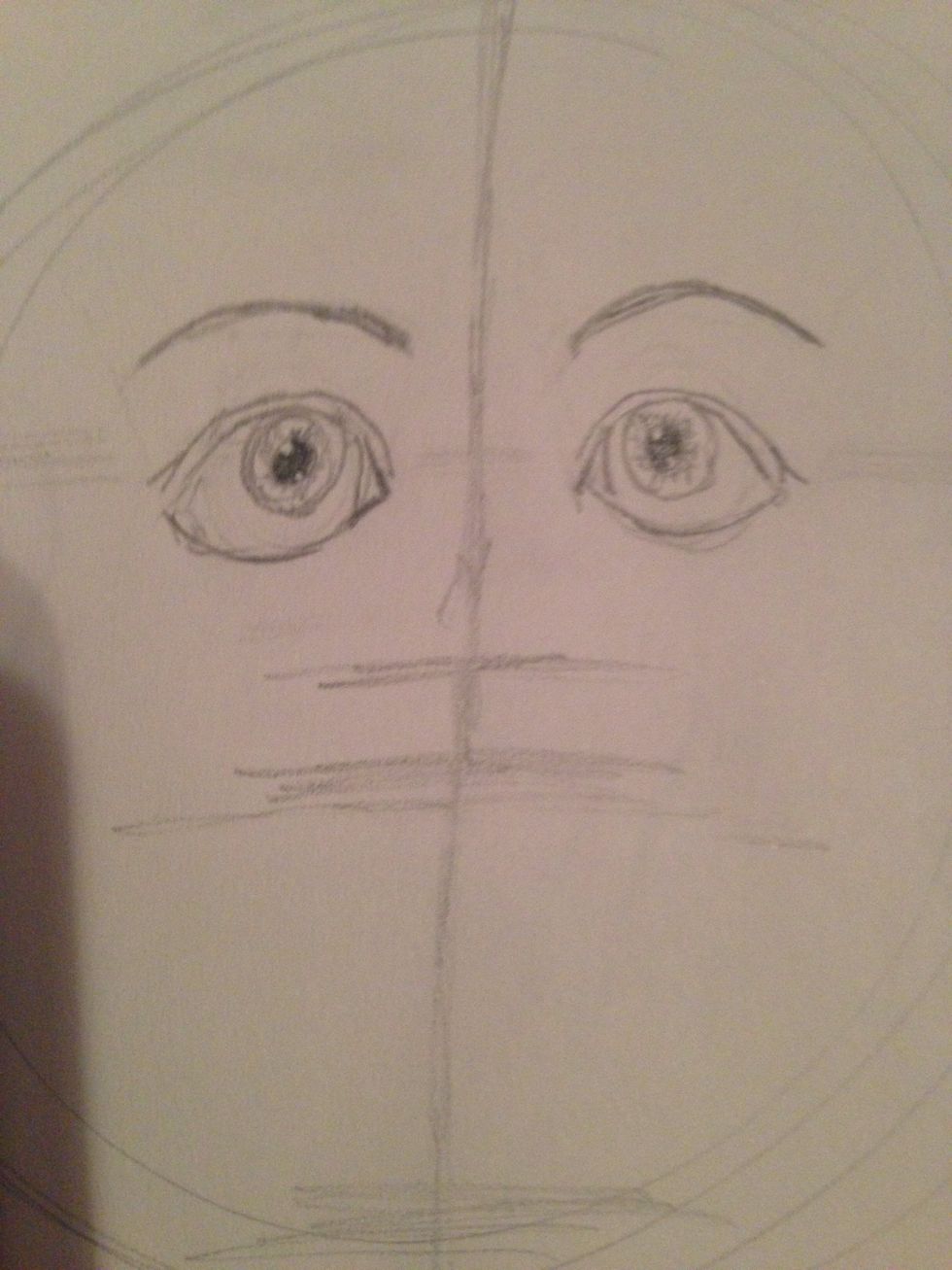 Start the iris as shown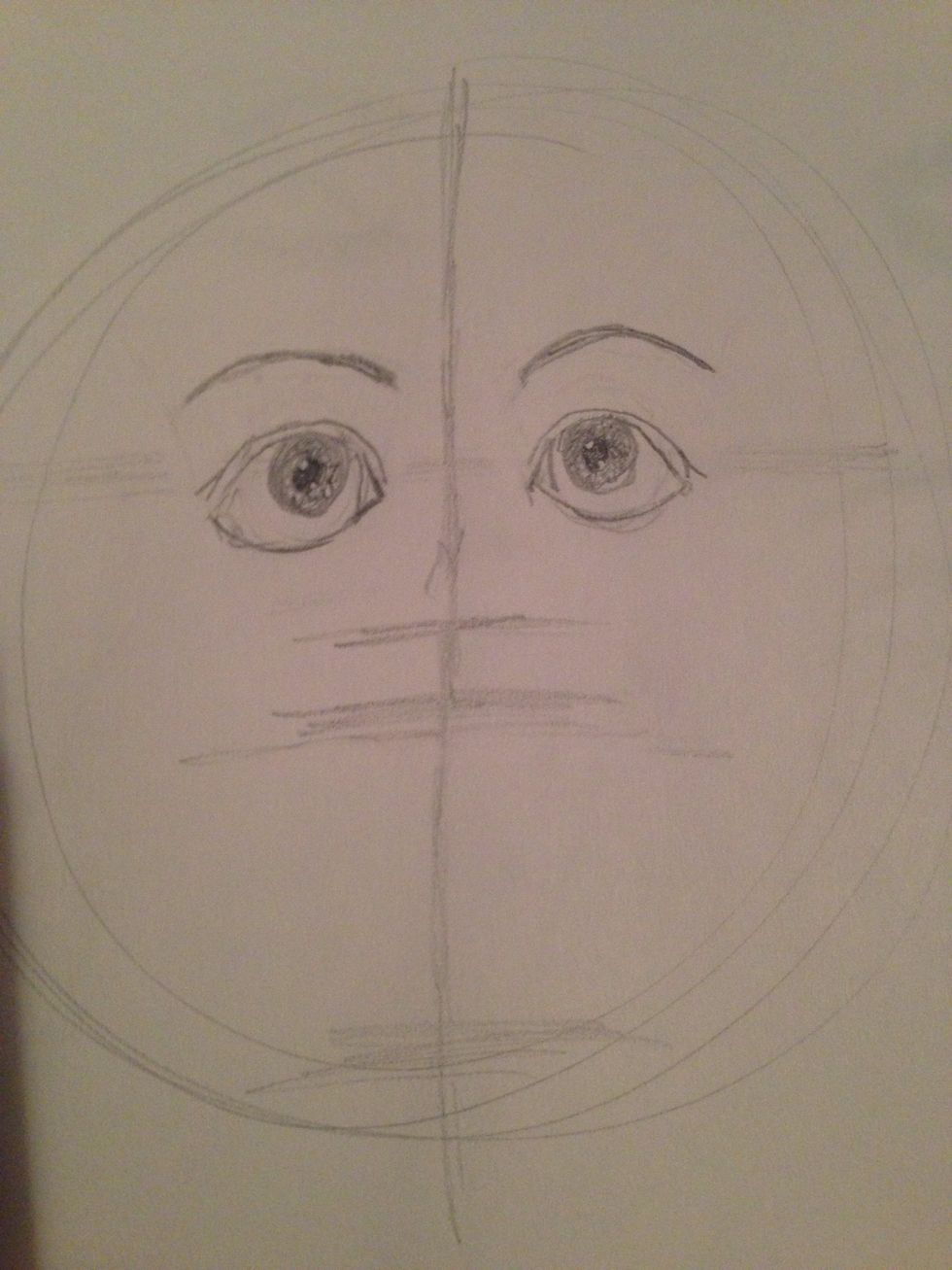 Fill in Eye
Add eyelashes
Make two parentheses looking lines for start of nose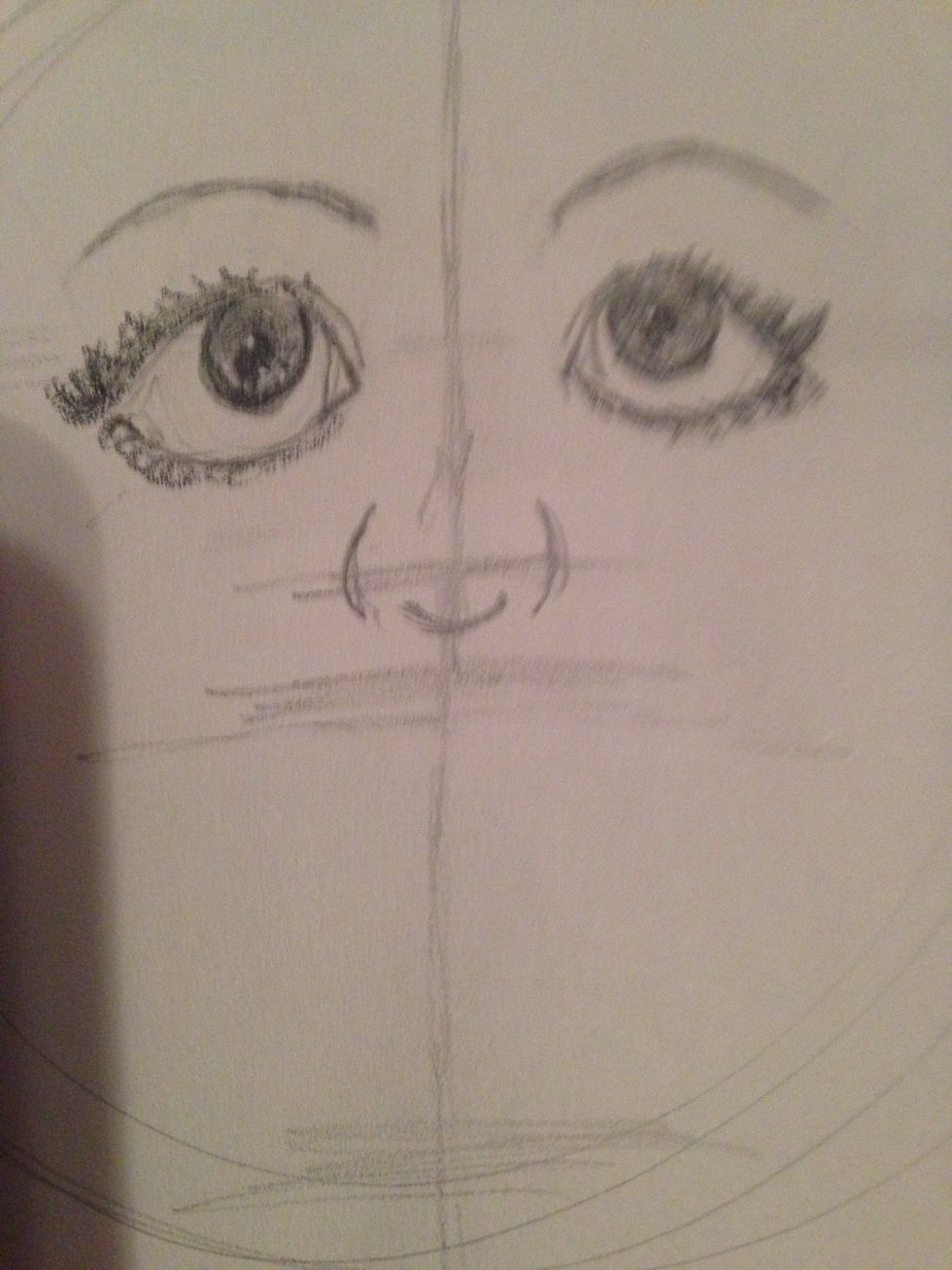 Draw curved line for bottom of nose
Fill in nostrils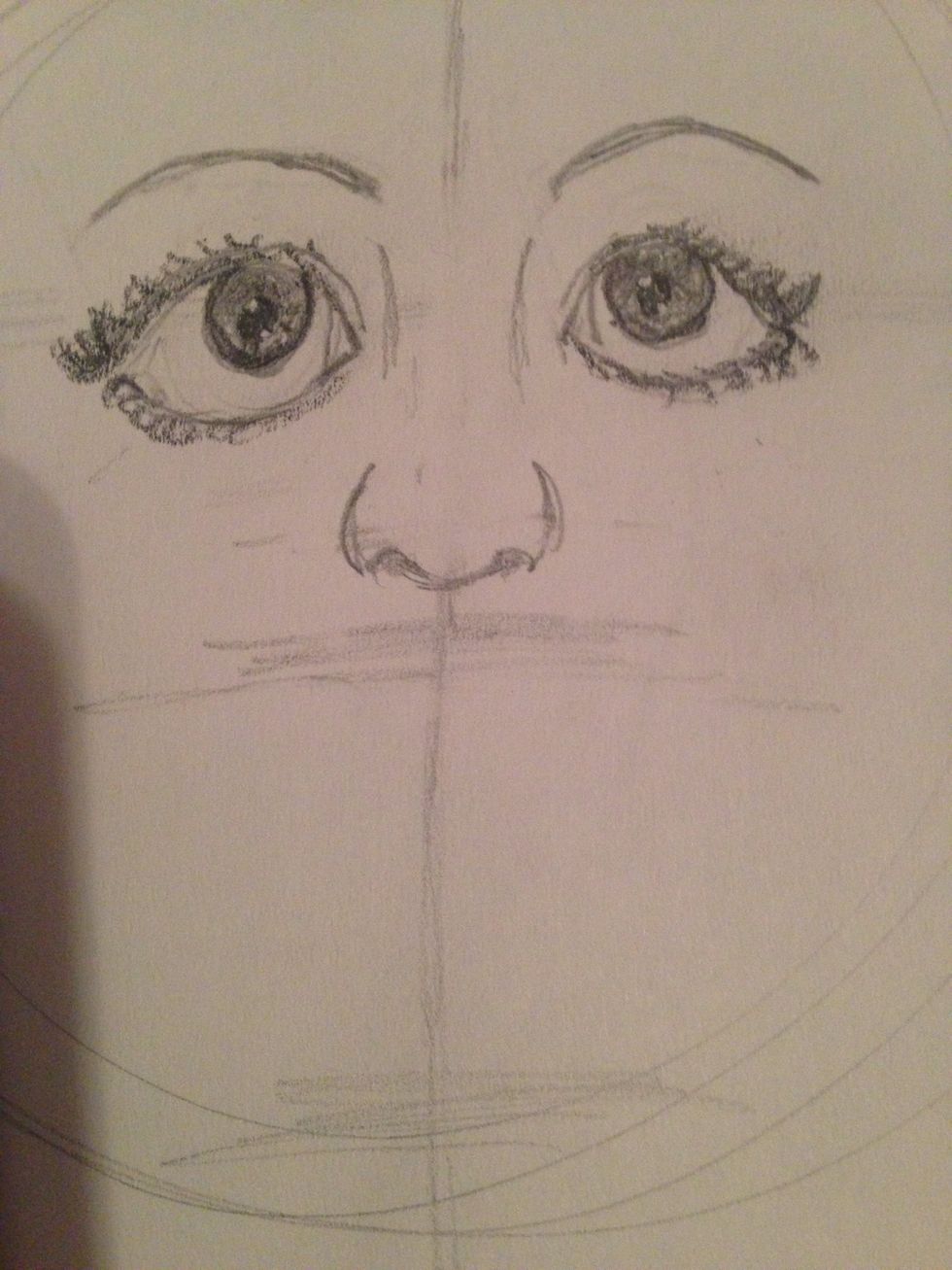 Add sides of nose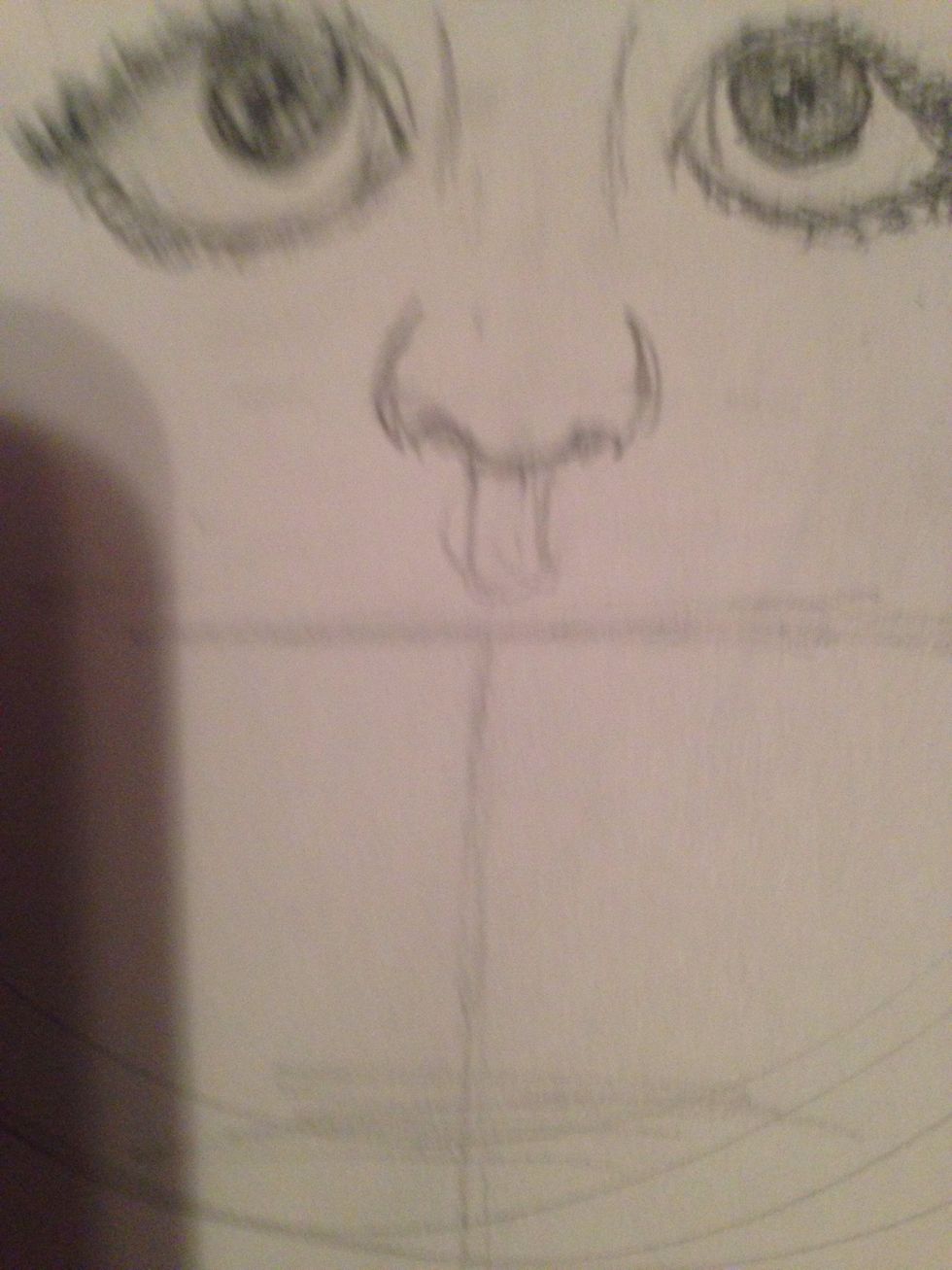 Make the little thingy below your nose(what is it called? And sorry for bad picture!)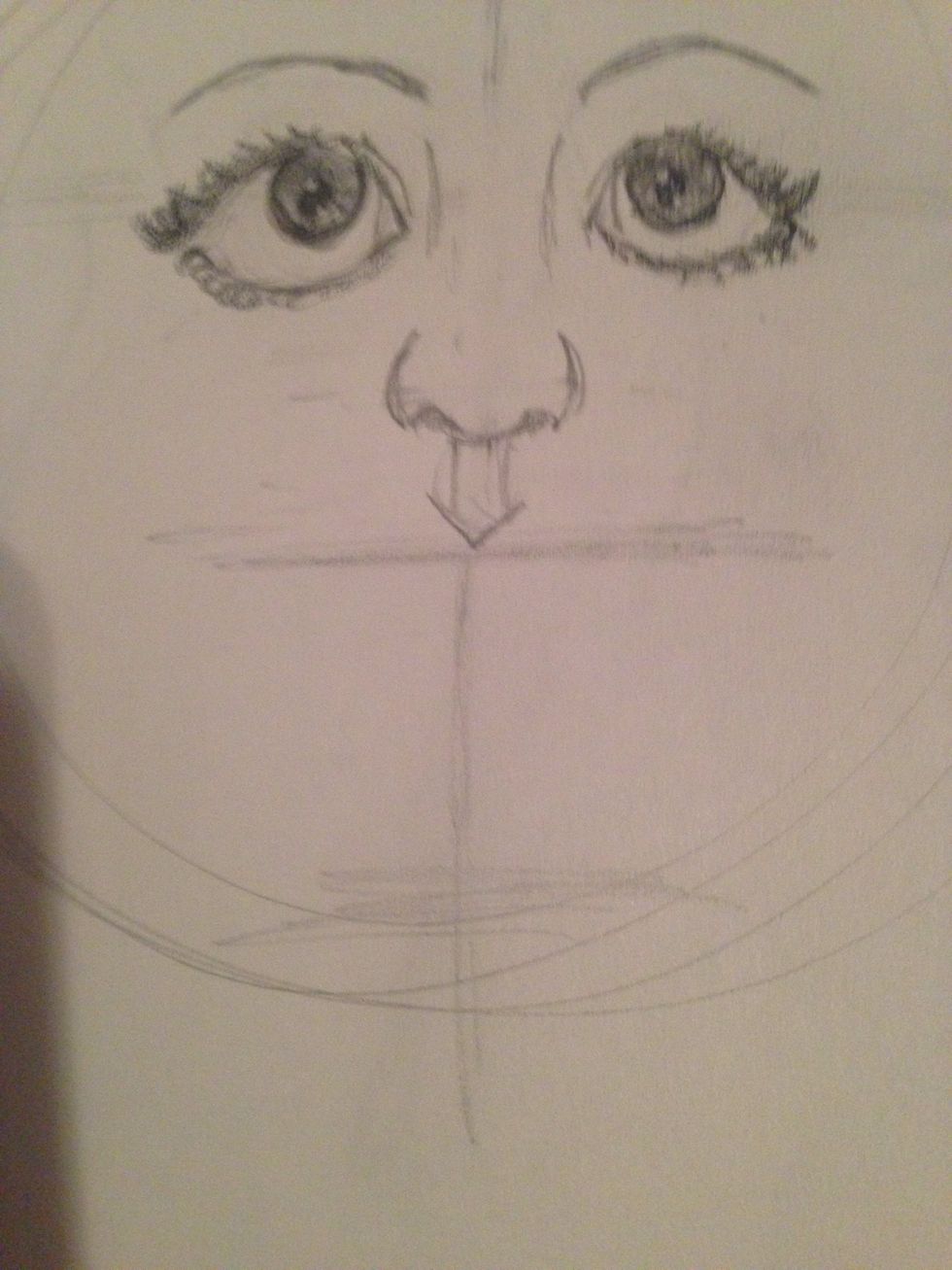 Make "V" as shown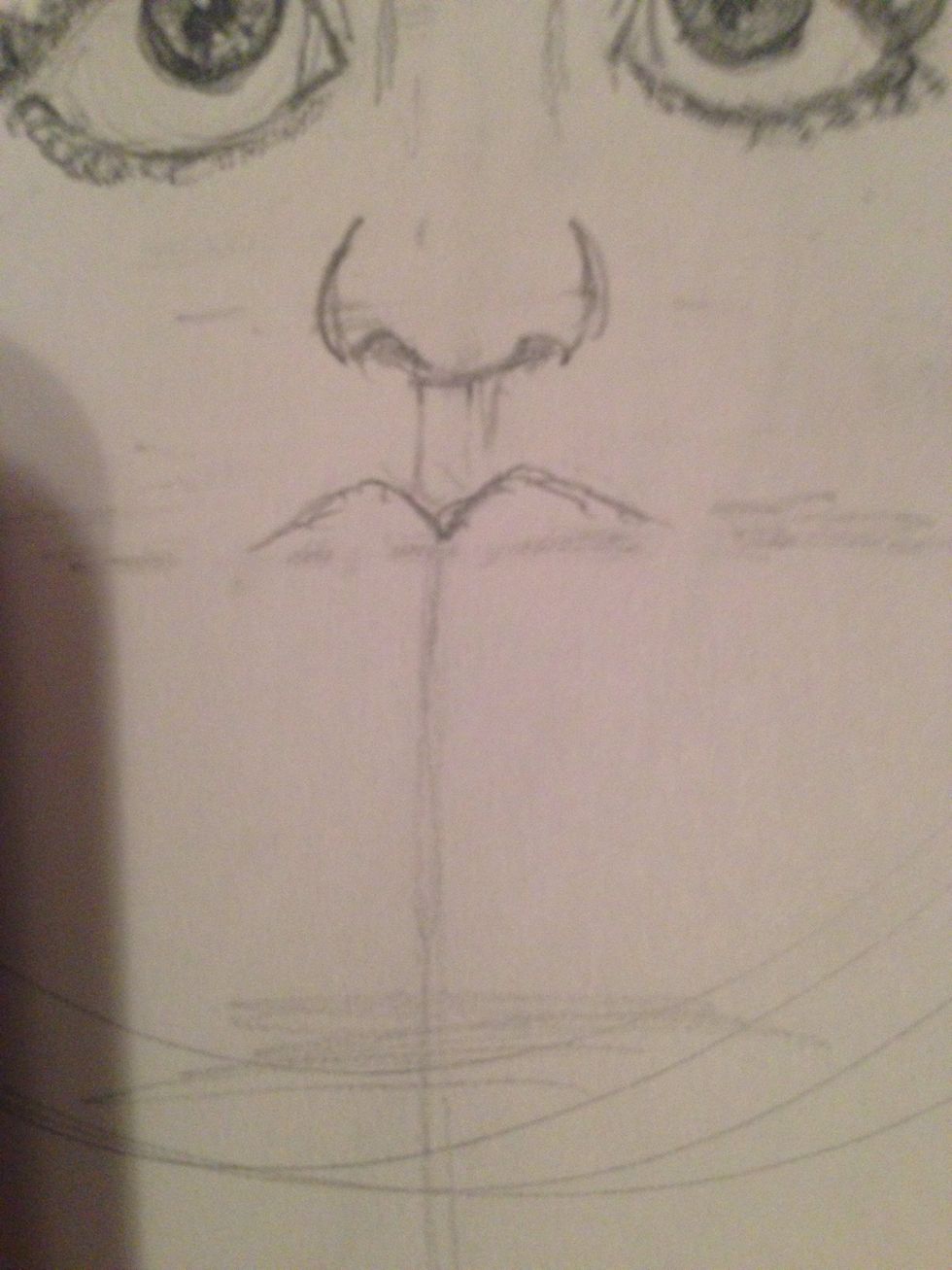 Draw top of lip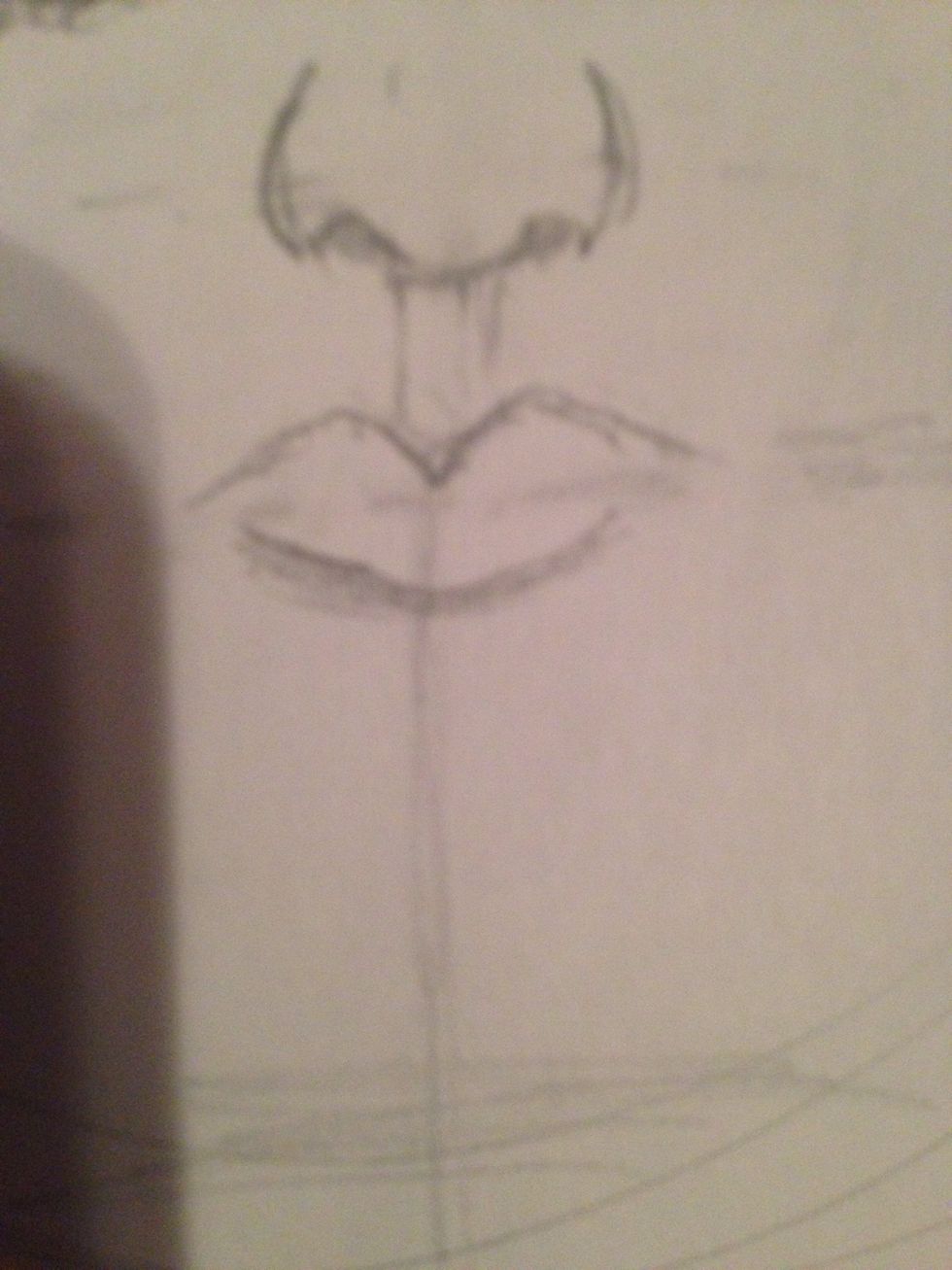 Draw the bottom of the lip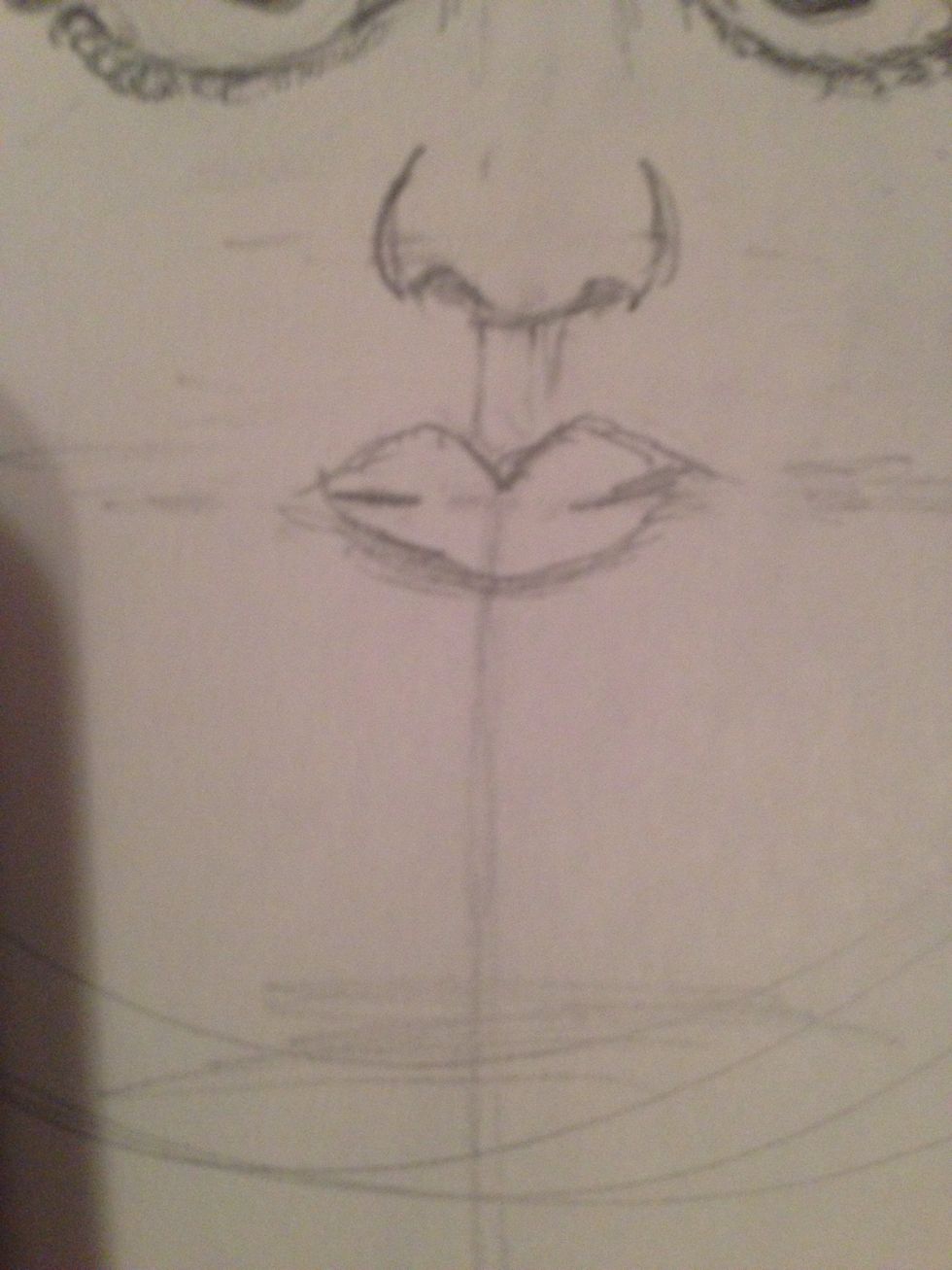 Add corners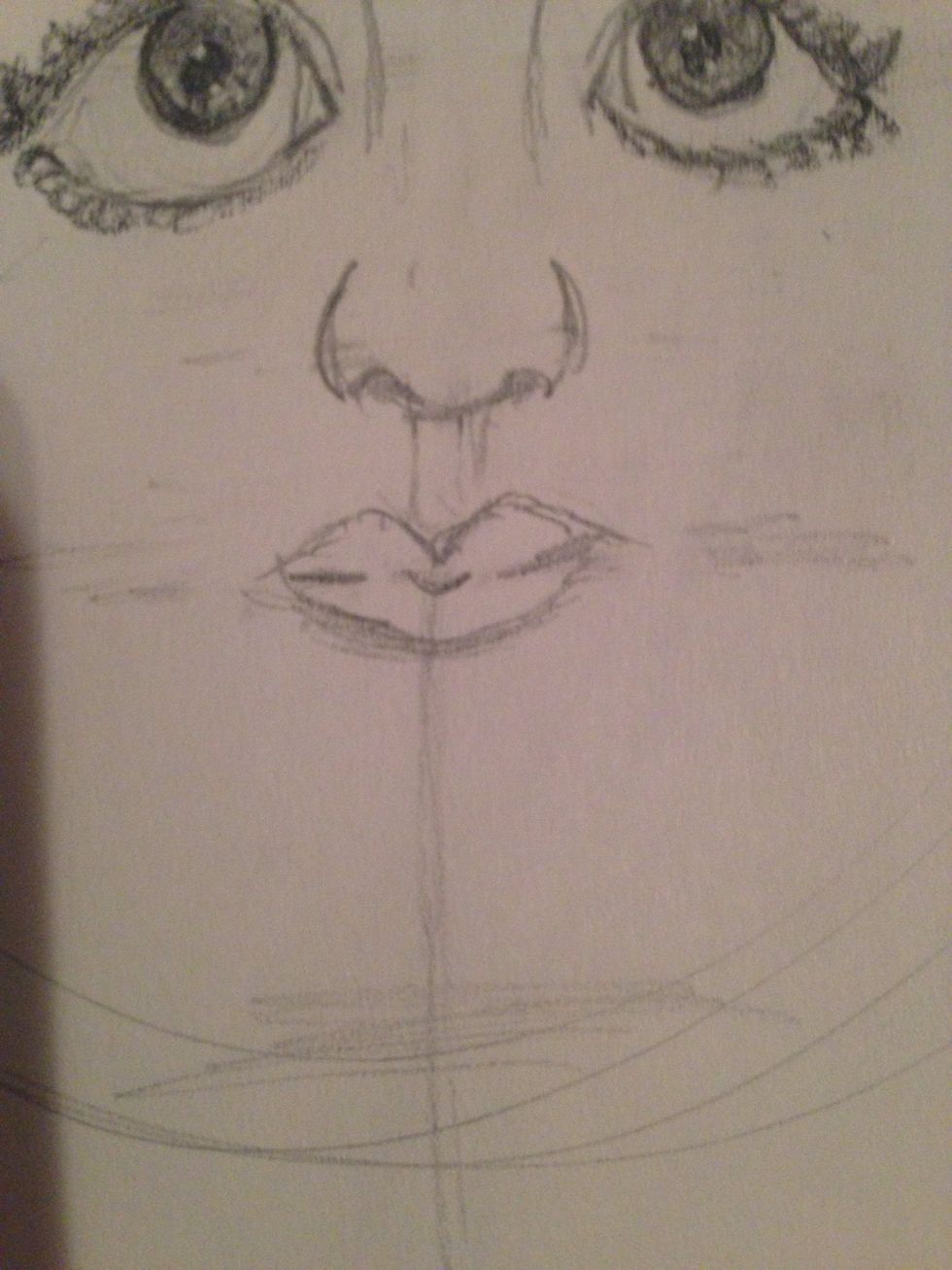 Make "U" shape in the middle
Fill in lines
Erase unwanted outer lines
Make jawbones- draw whatever looks best for your person, it's yours now!
Continue jawbone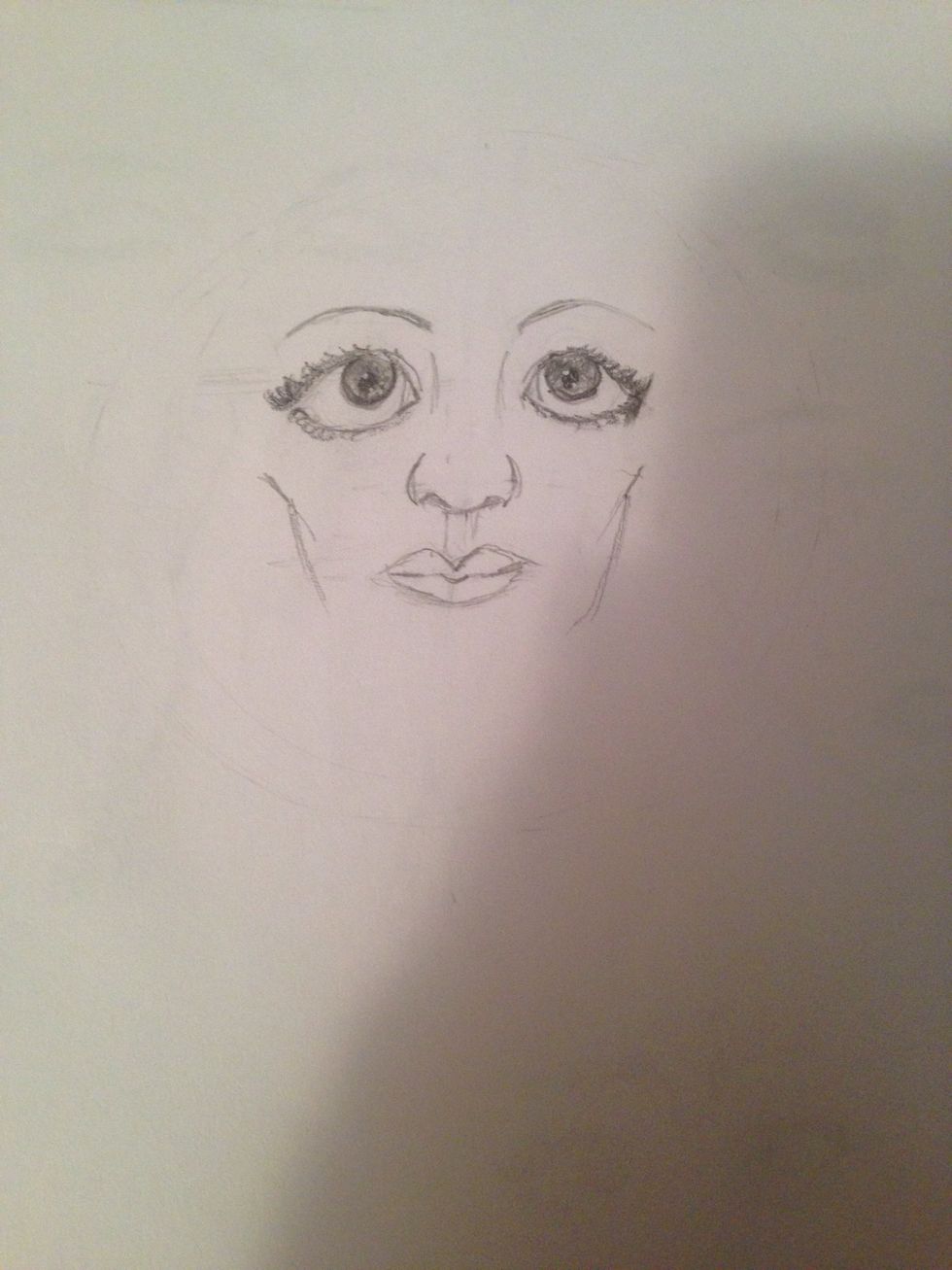 Start The sides of the face, again, make it however you think looks best with your face you drew!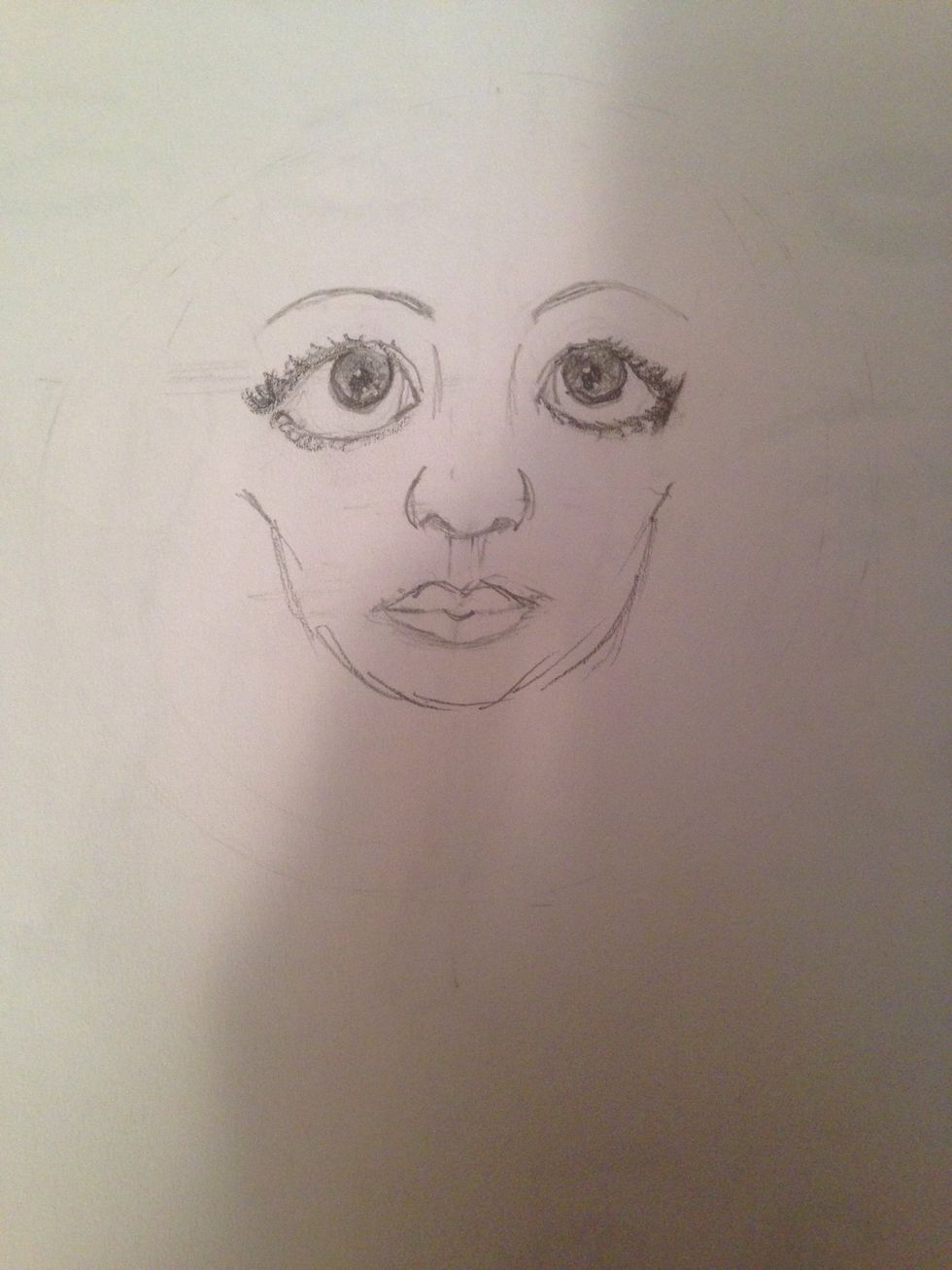 Finish with chin- I also touched up the mouth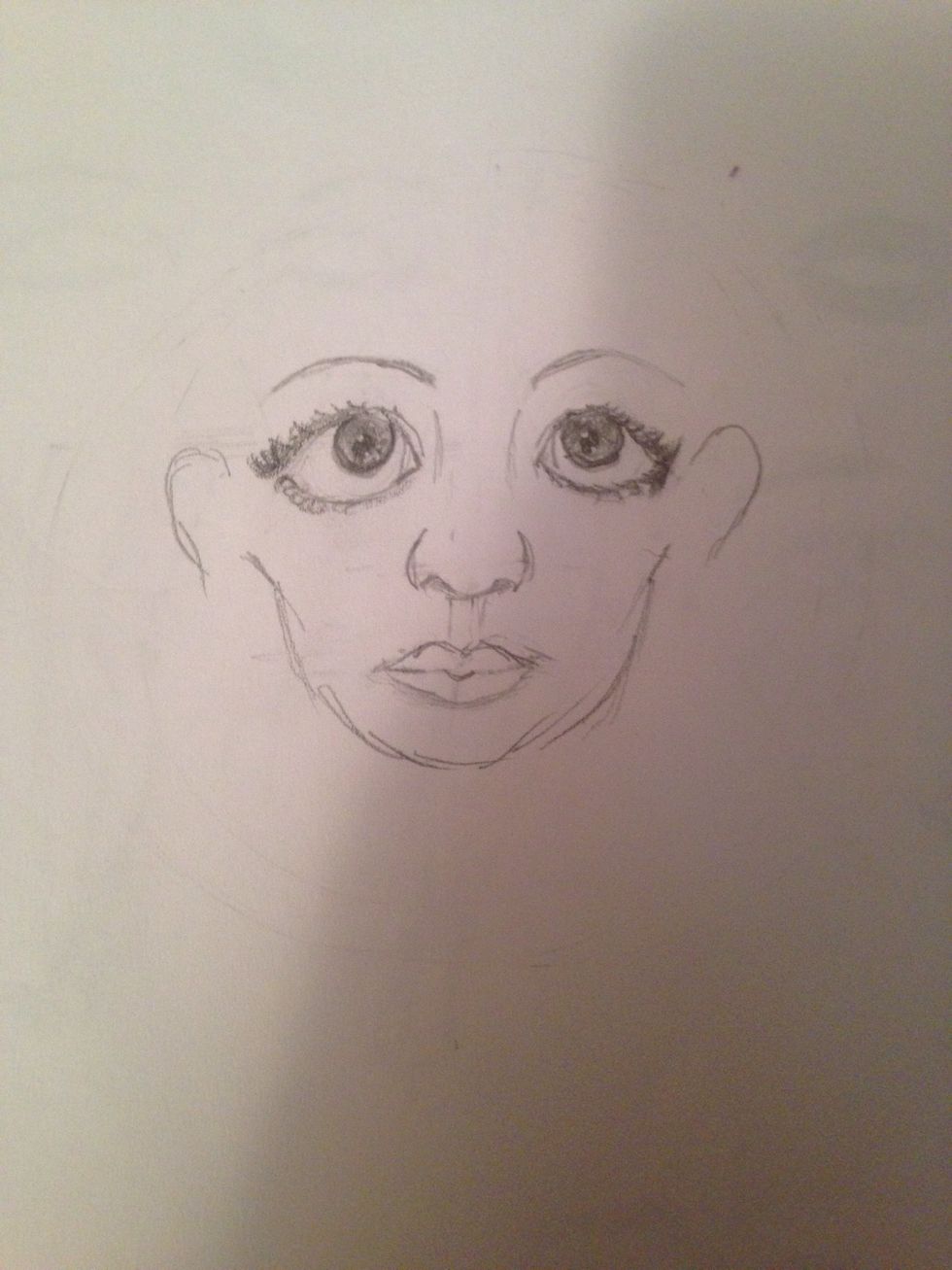 Add the ears- they should be right below the eyes
Draw earlobes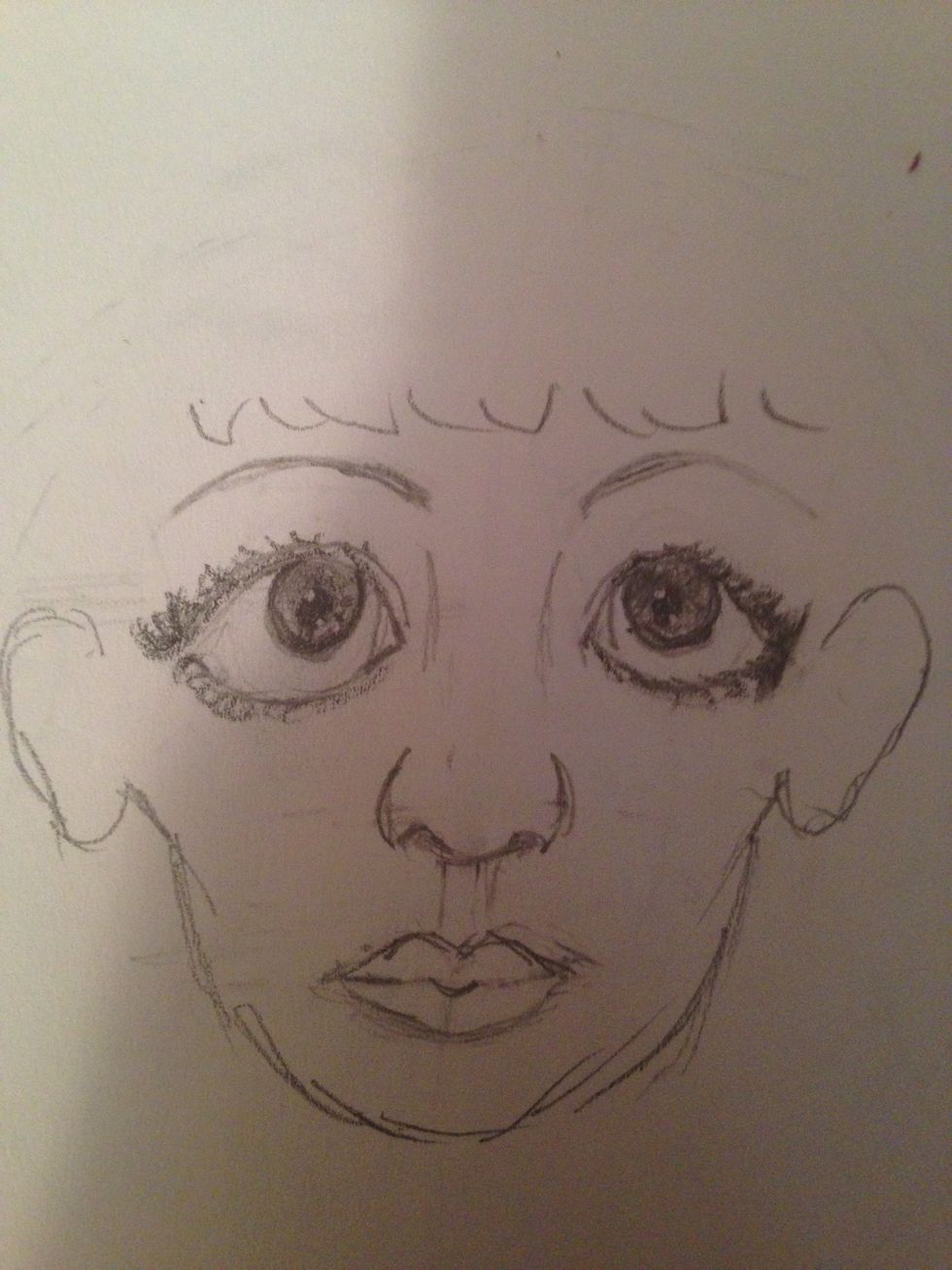 Next is the hair. you can do this however you want, but I decided to do bangs because that's what looked best with my face
Add the top of the hairline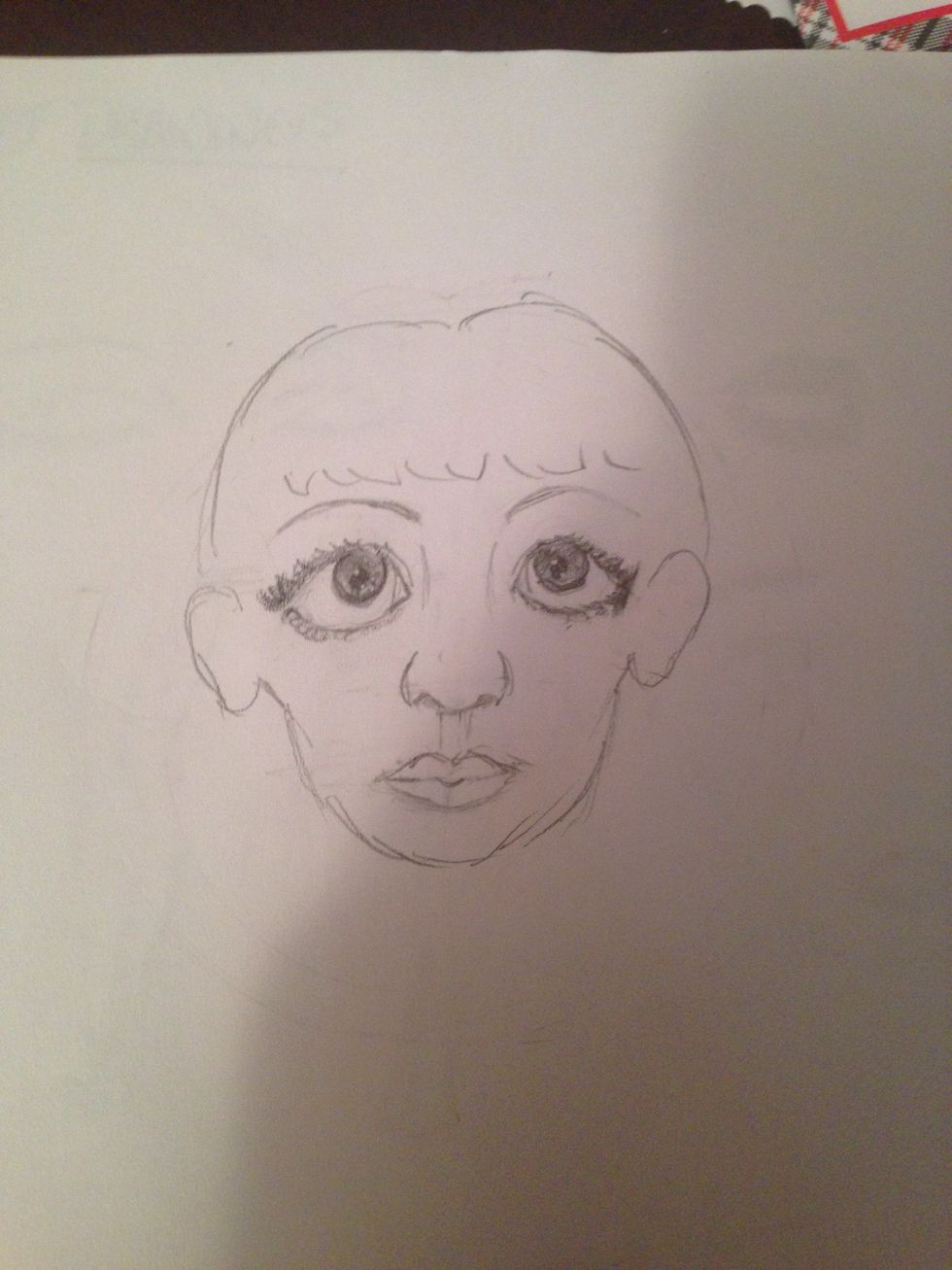 Round behind ears
Finish with the bottom of the hair – you can make it long or short
If you're doing bangs, add lines as pictured above bangs. Also, finish the hairline.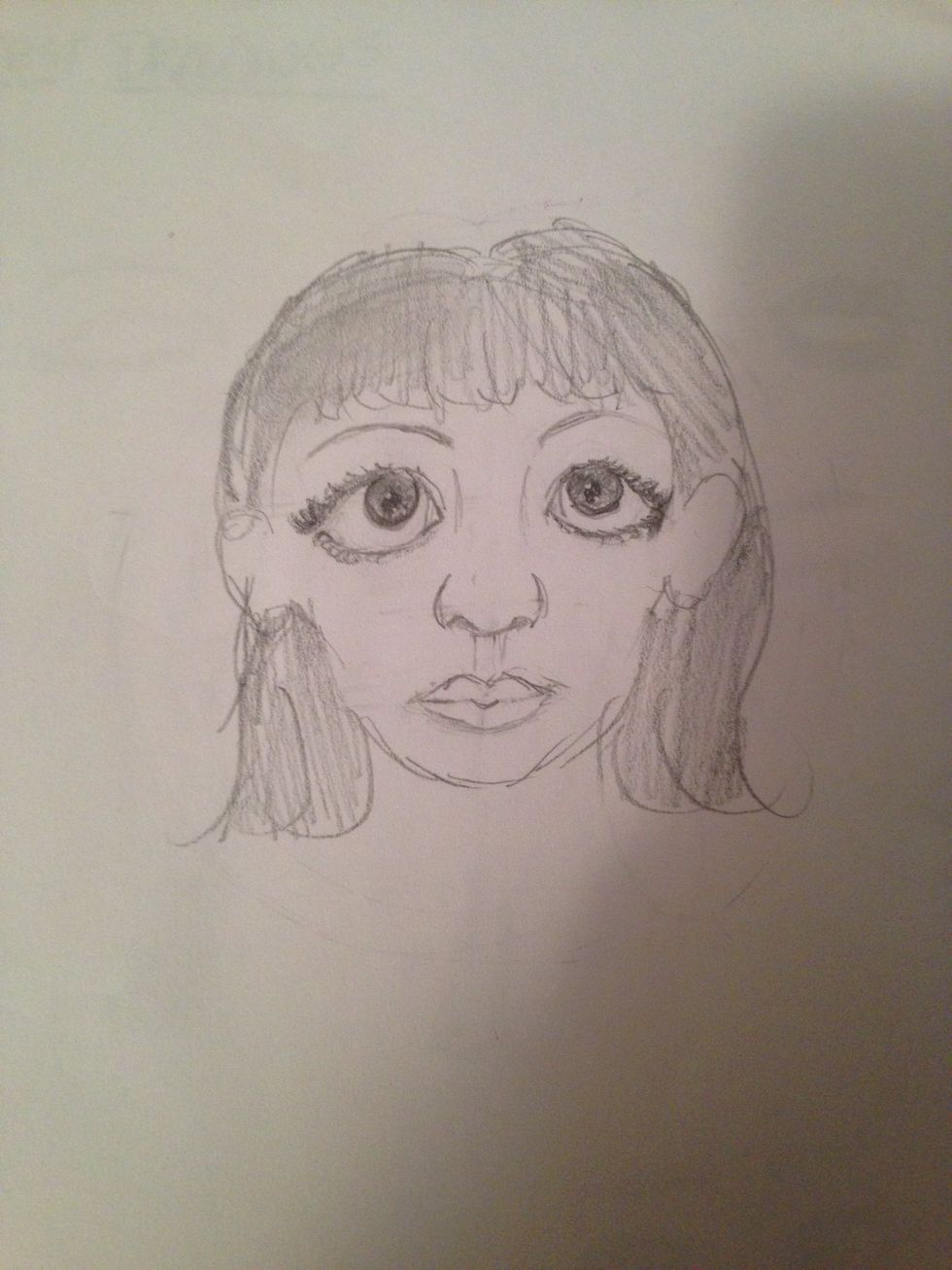 This next step is optional, but you can make your hair dark or light, I chose to make it dark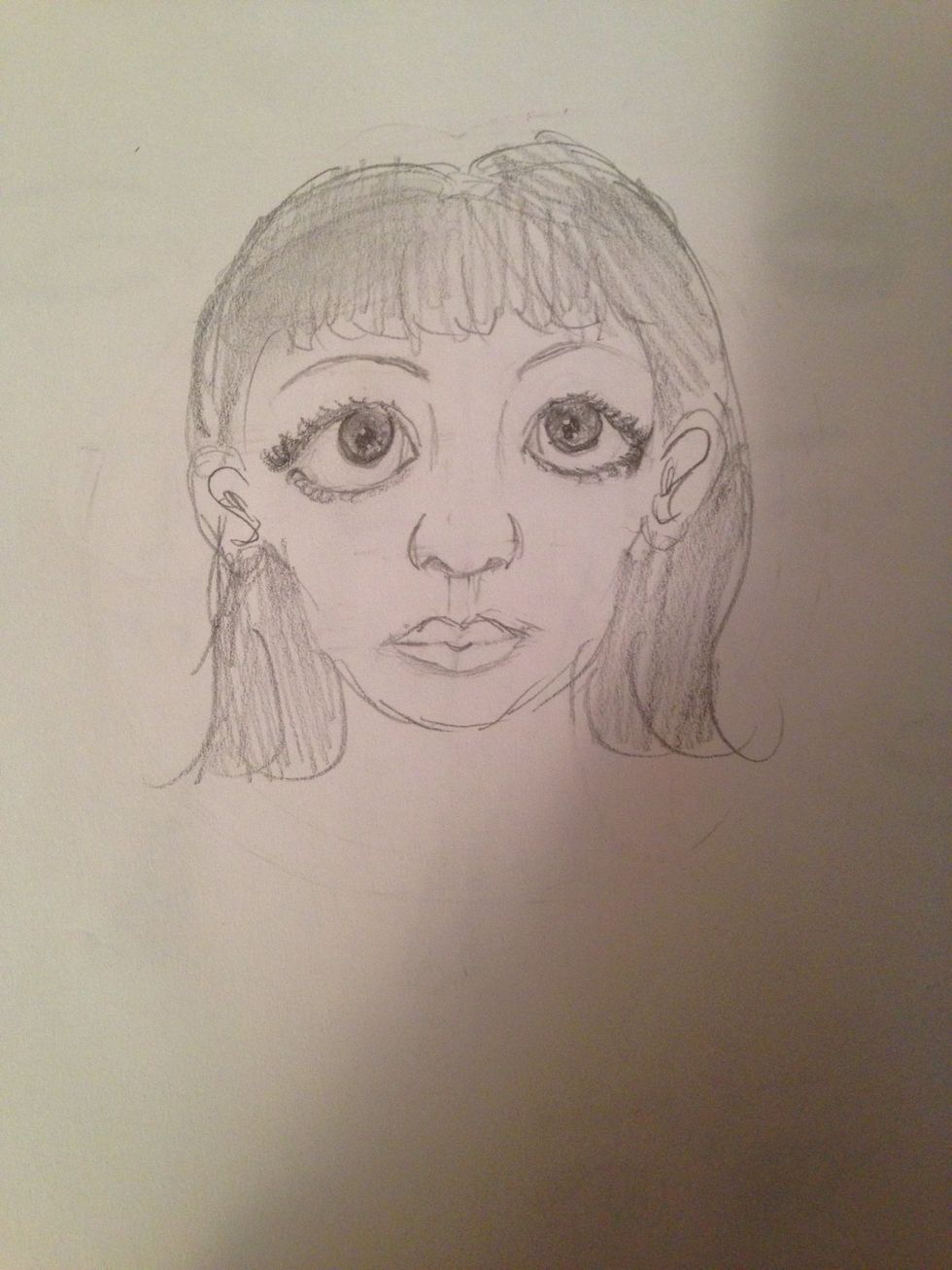 Add ear details
Draw neck, and you're done!
1.0 Pencil
1.0 Paper
1.0 Eraser
1.0 Finger