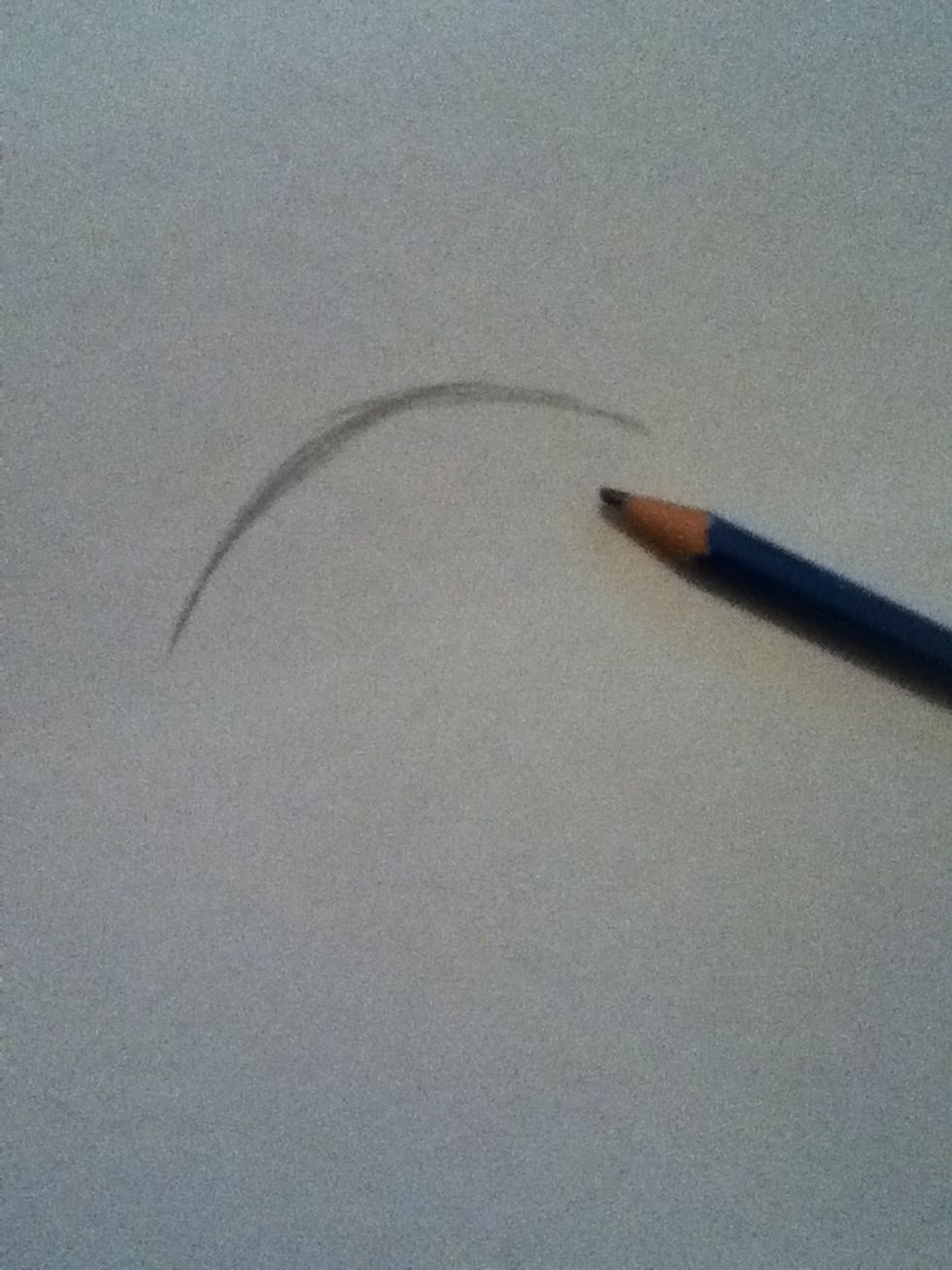 Make a curved line. Make it bigger or smaller, depending on how big you want your eye to be.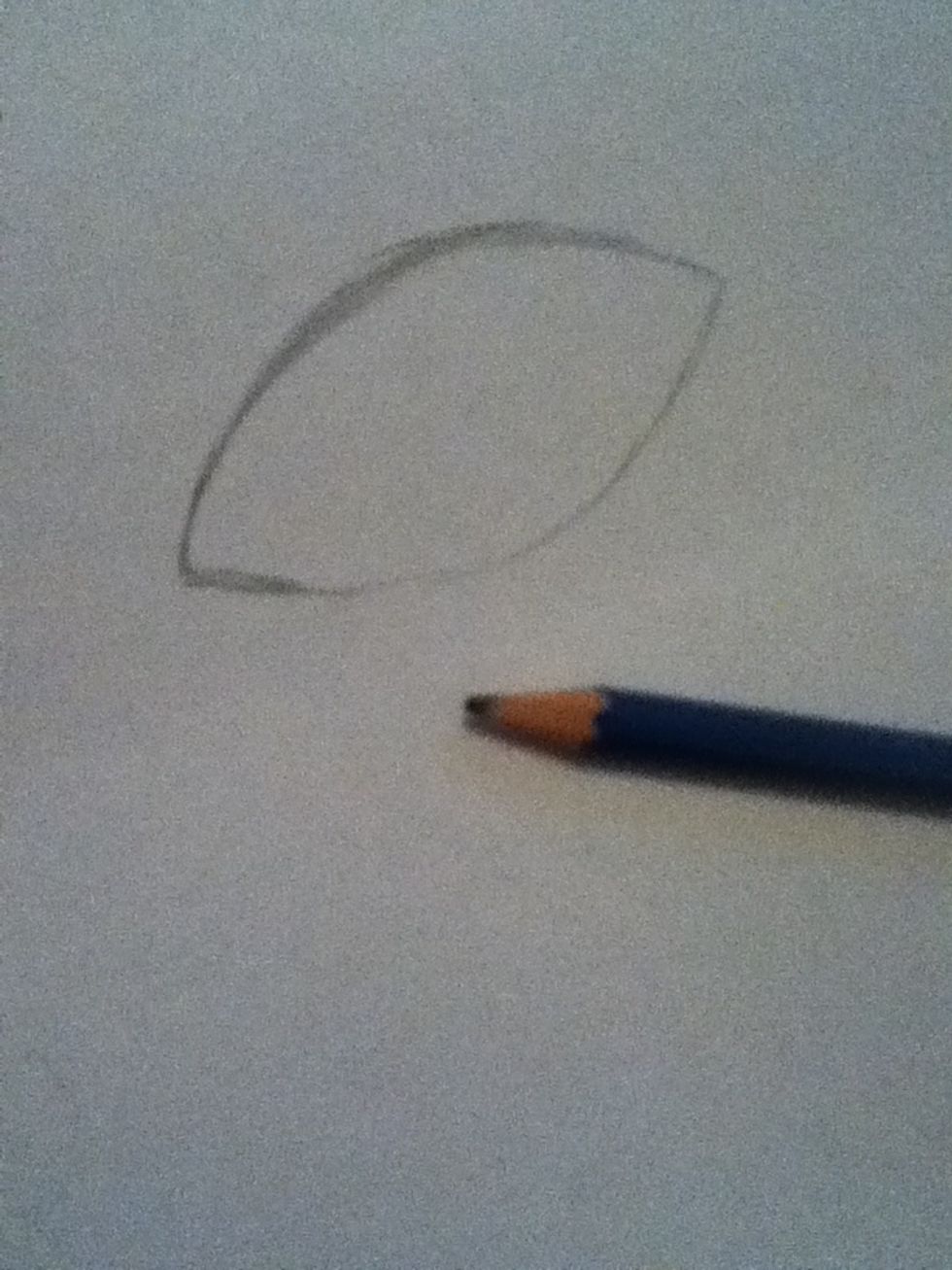 Make a curved line underneath the first one. Don't make it too small.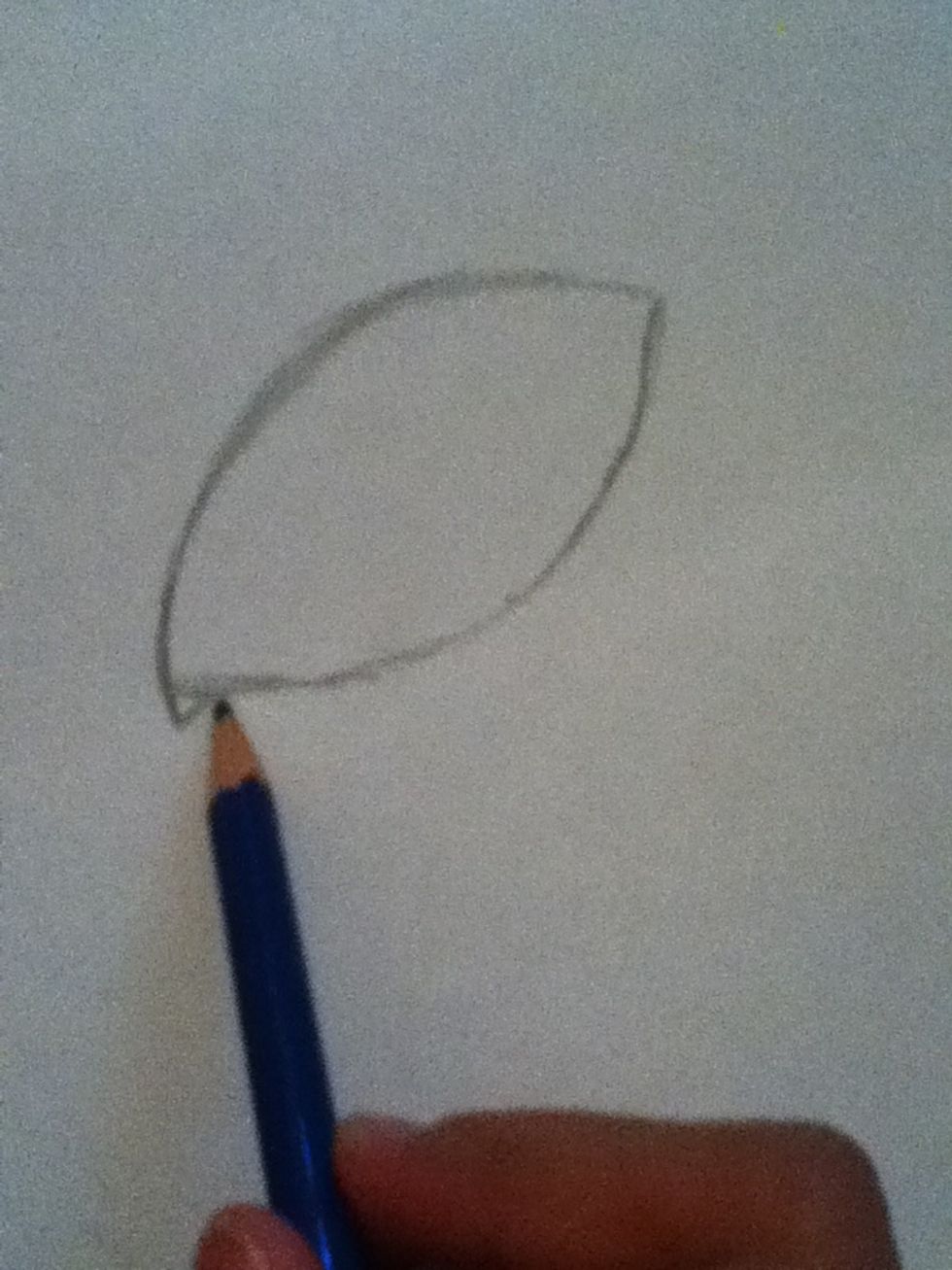 Make seperate curves at the end. The sharper curve will be where the nose will be. Attach these to your eye.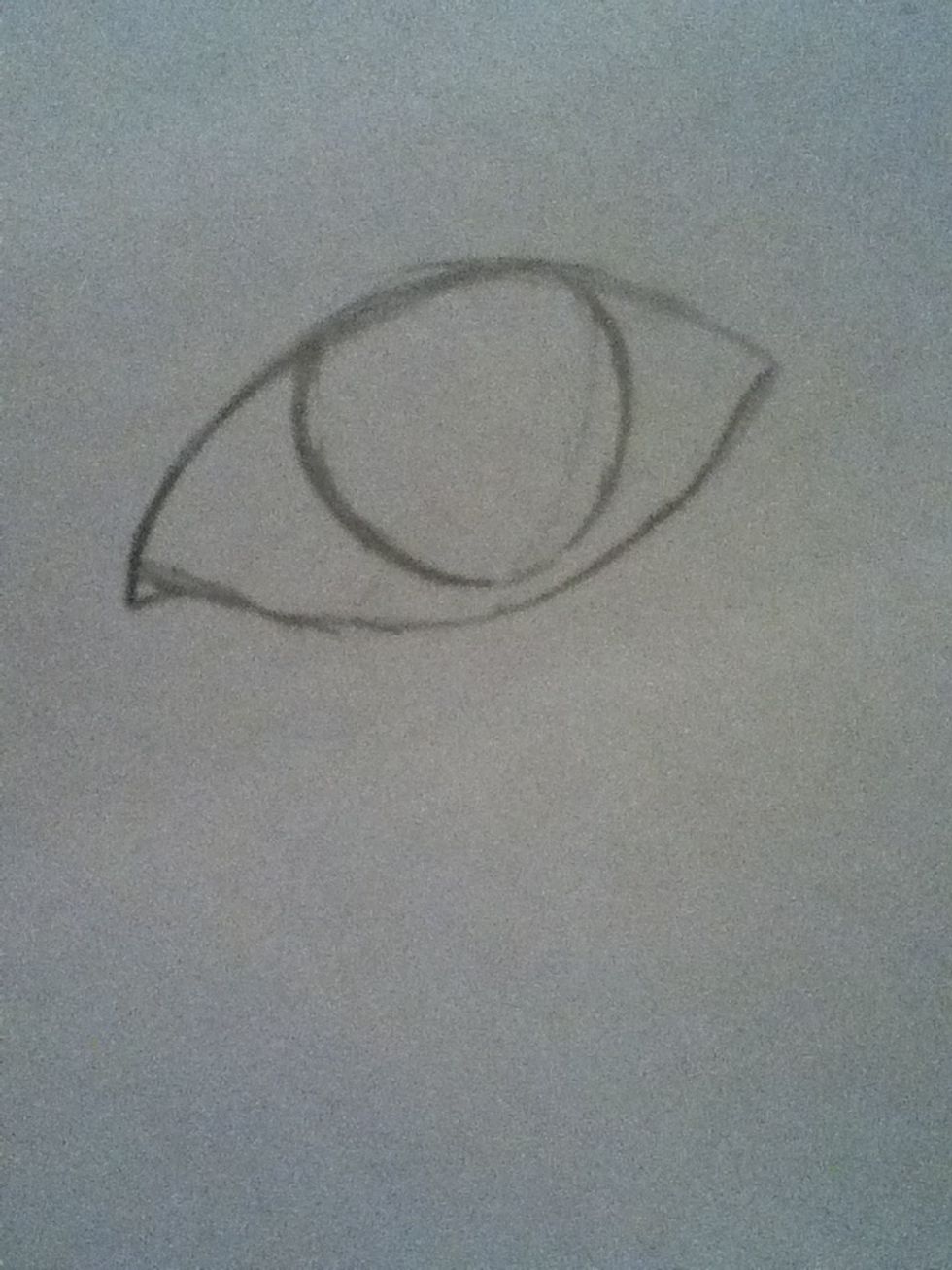 Add a circle/oval shape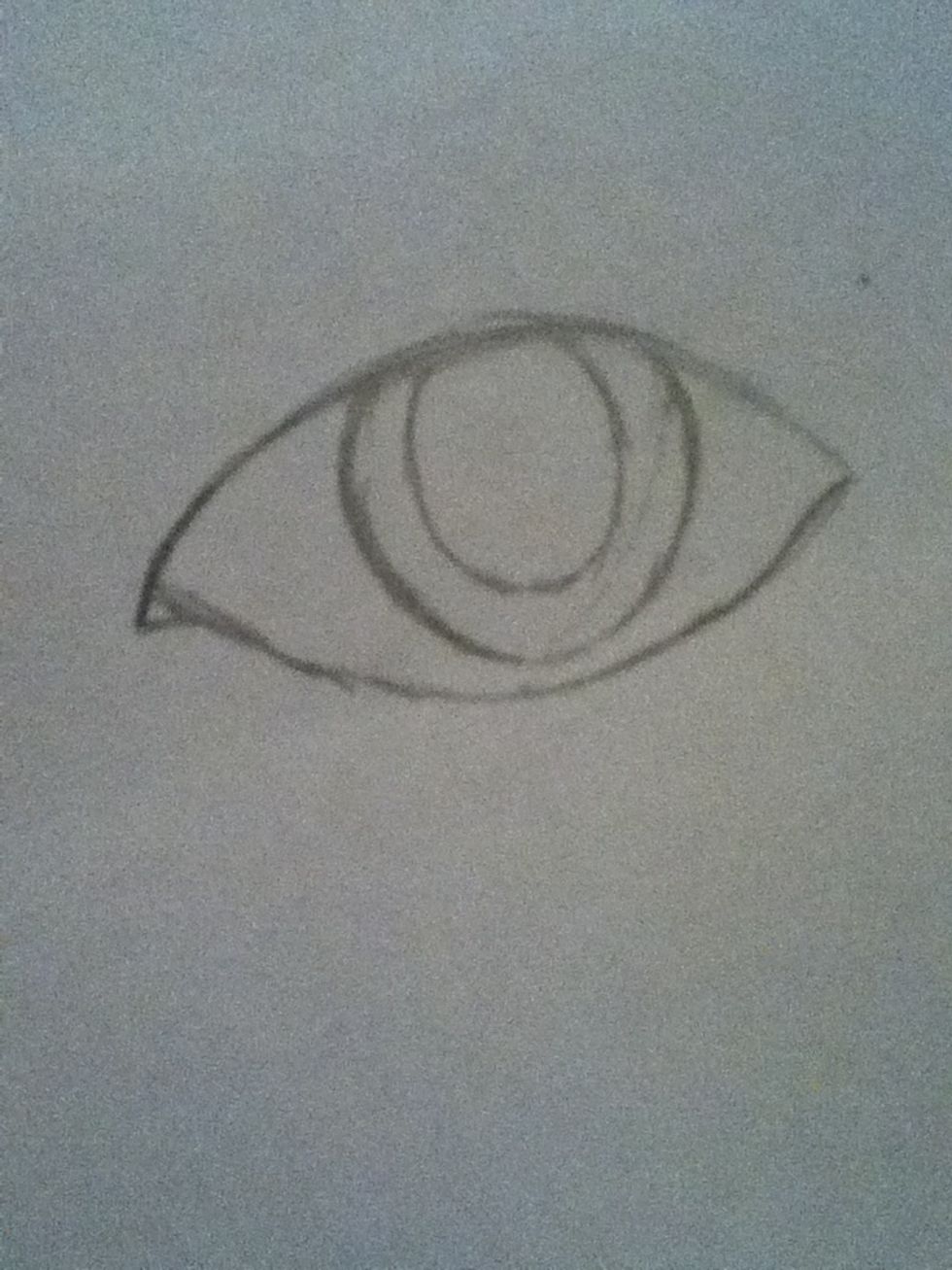 Add another circle oval shape. If it helps, continue drawing the shape outside the eye to make sure the shape is good.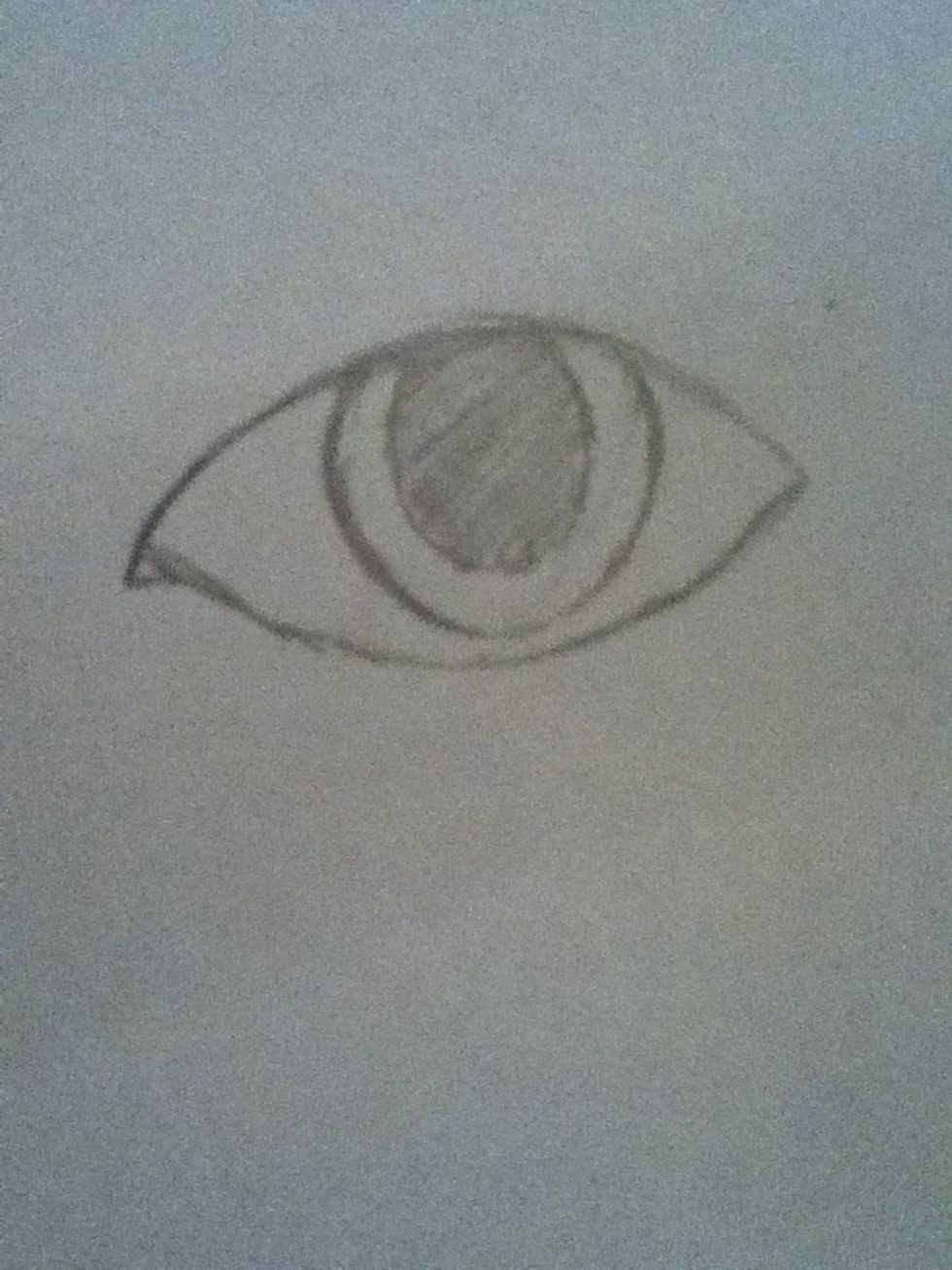 Shade lightly.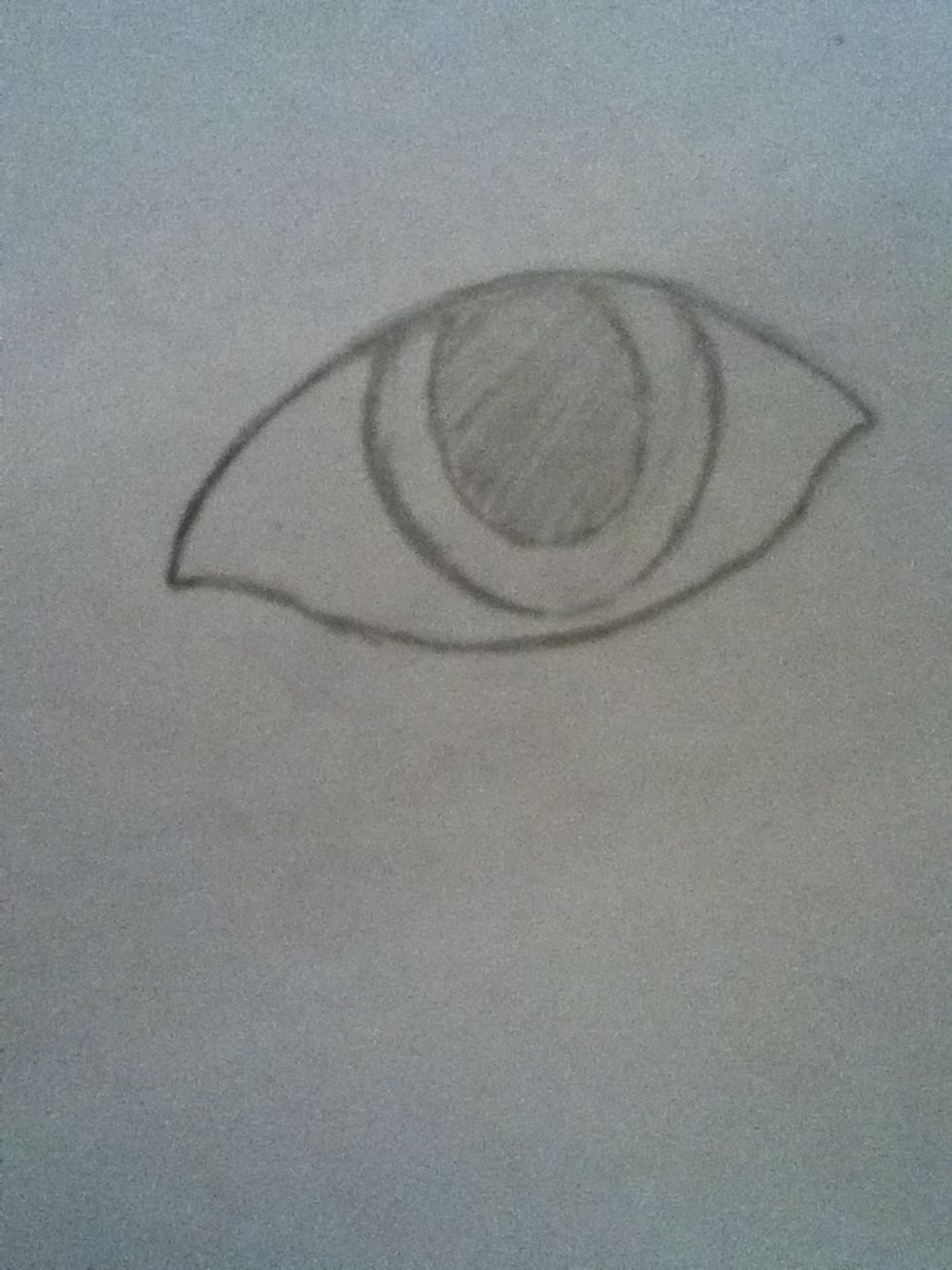 Fix up anything you wish to fix now.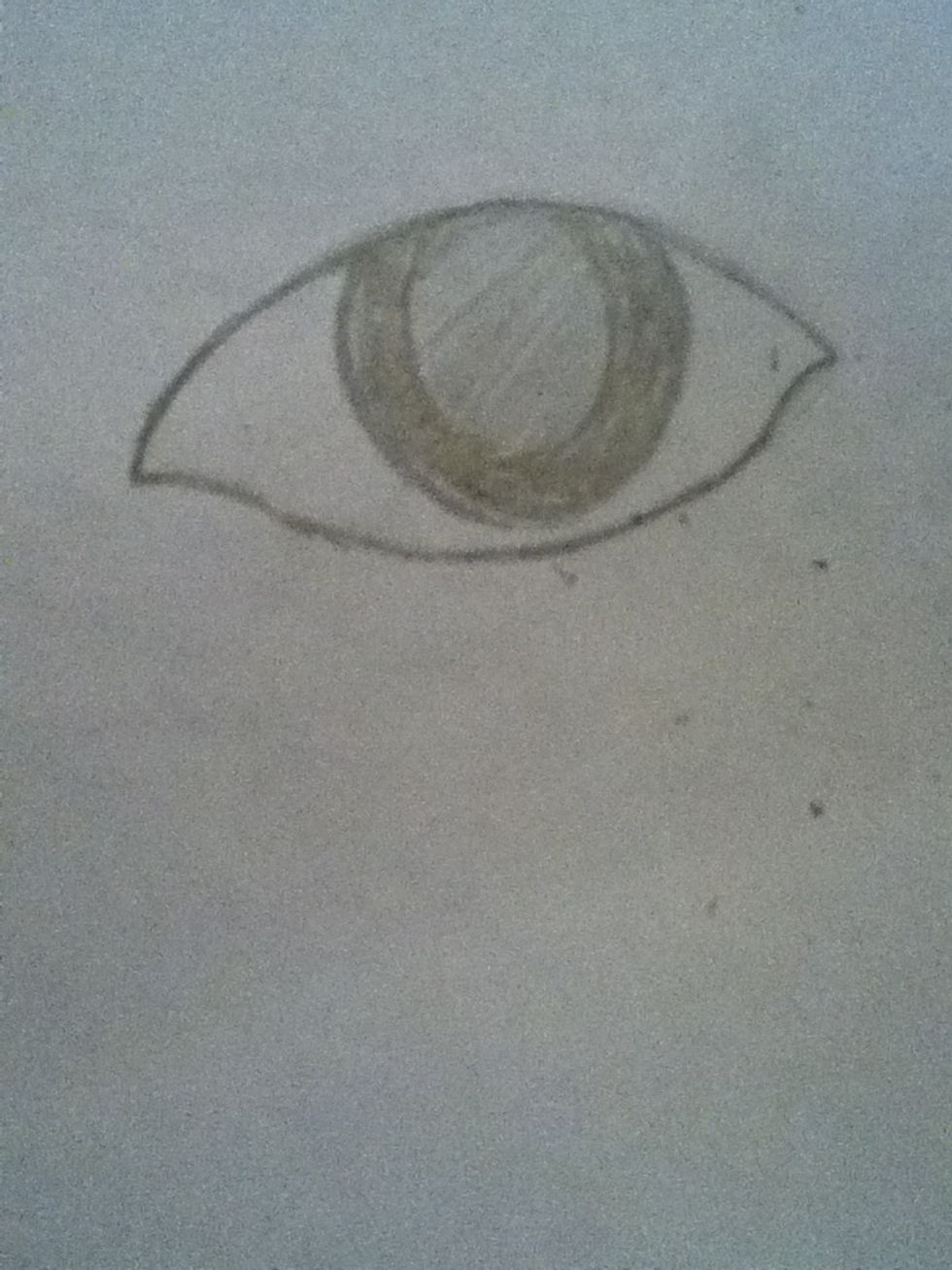 Shade the outer circle.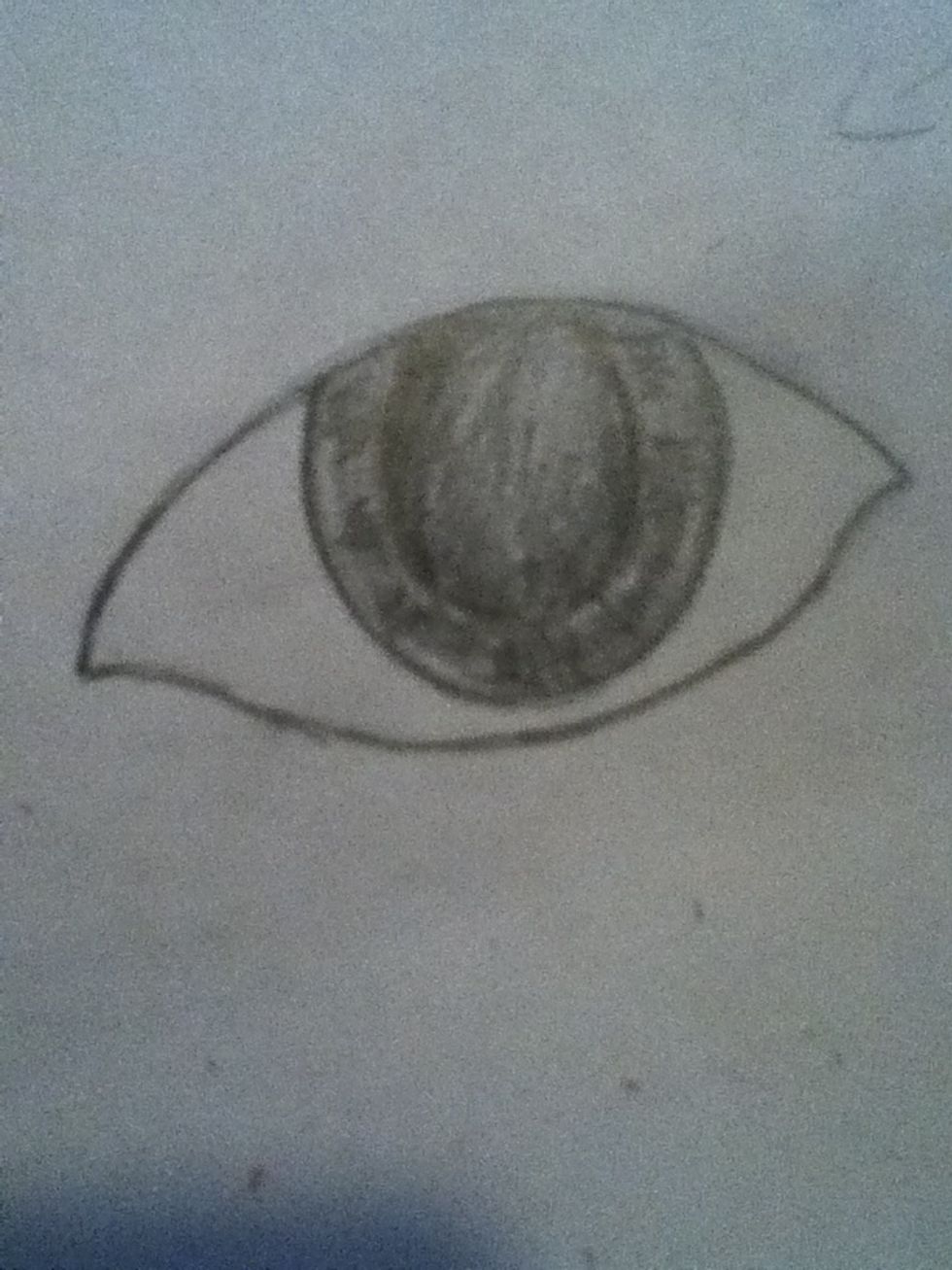 Do the squiggly things again as you did earlier in step 8.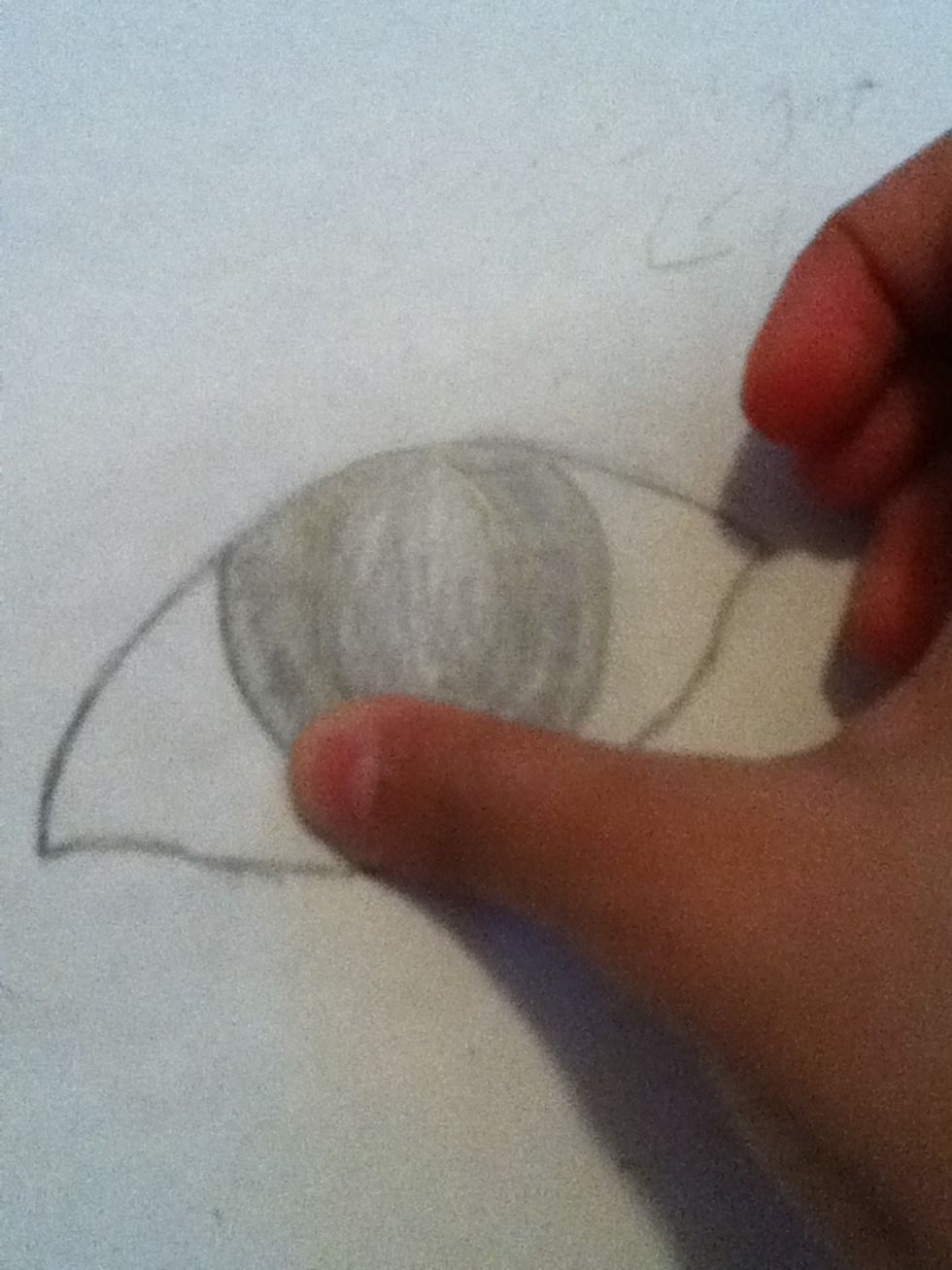 Rub with finger or q-tip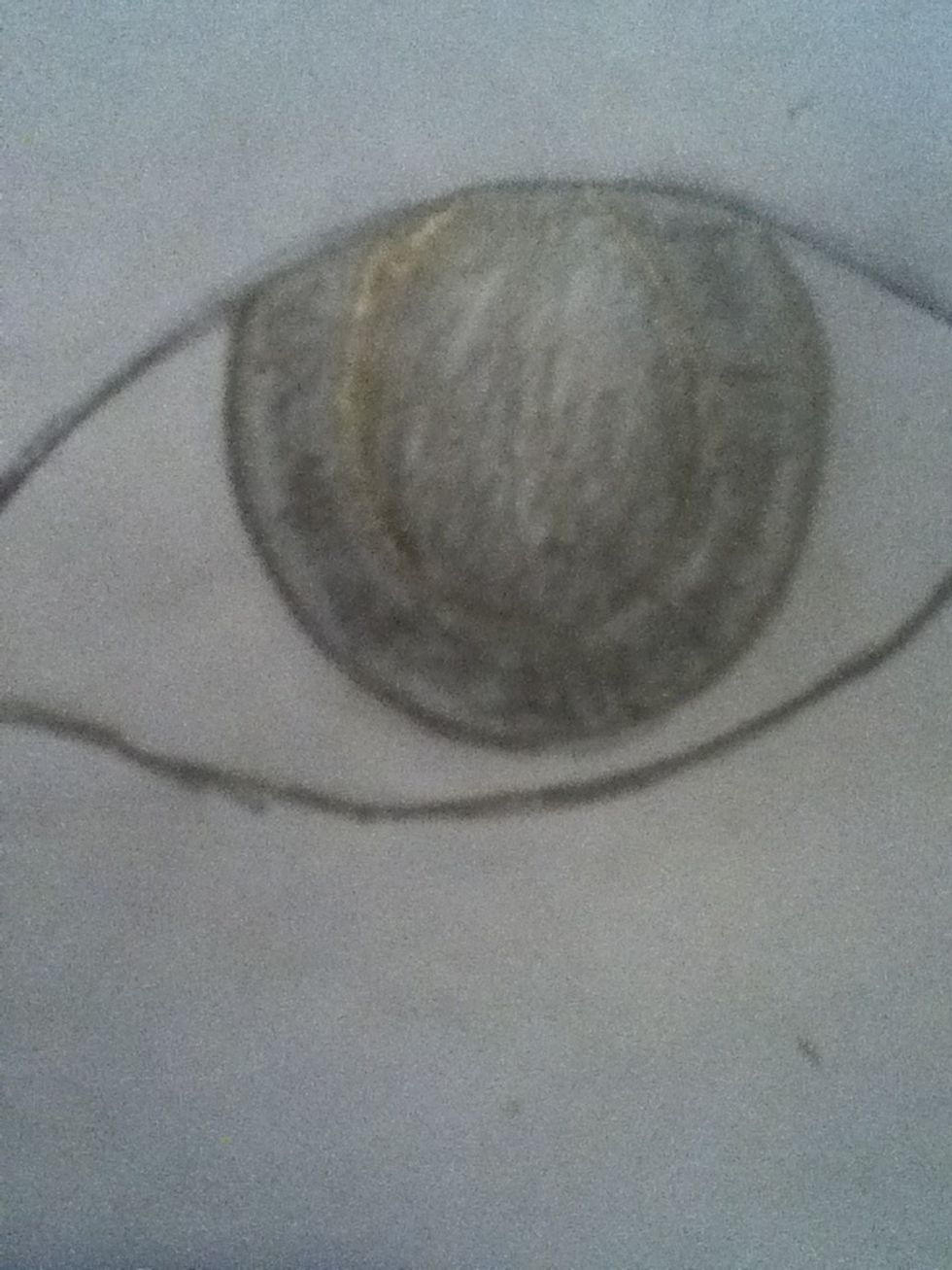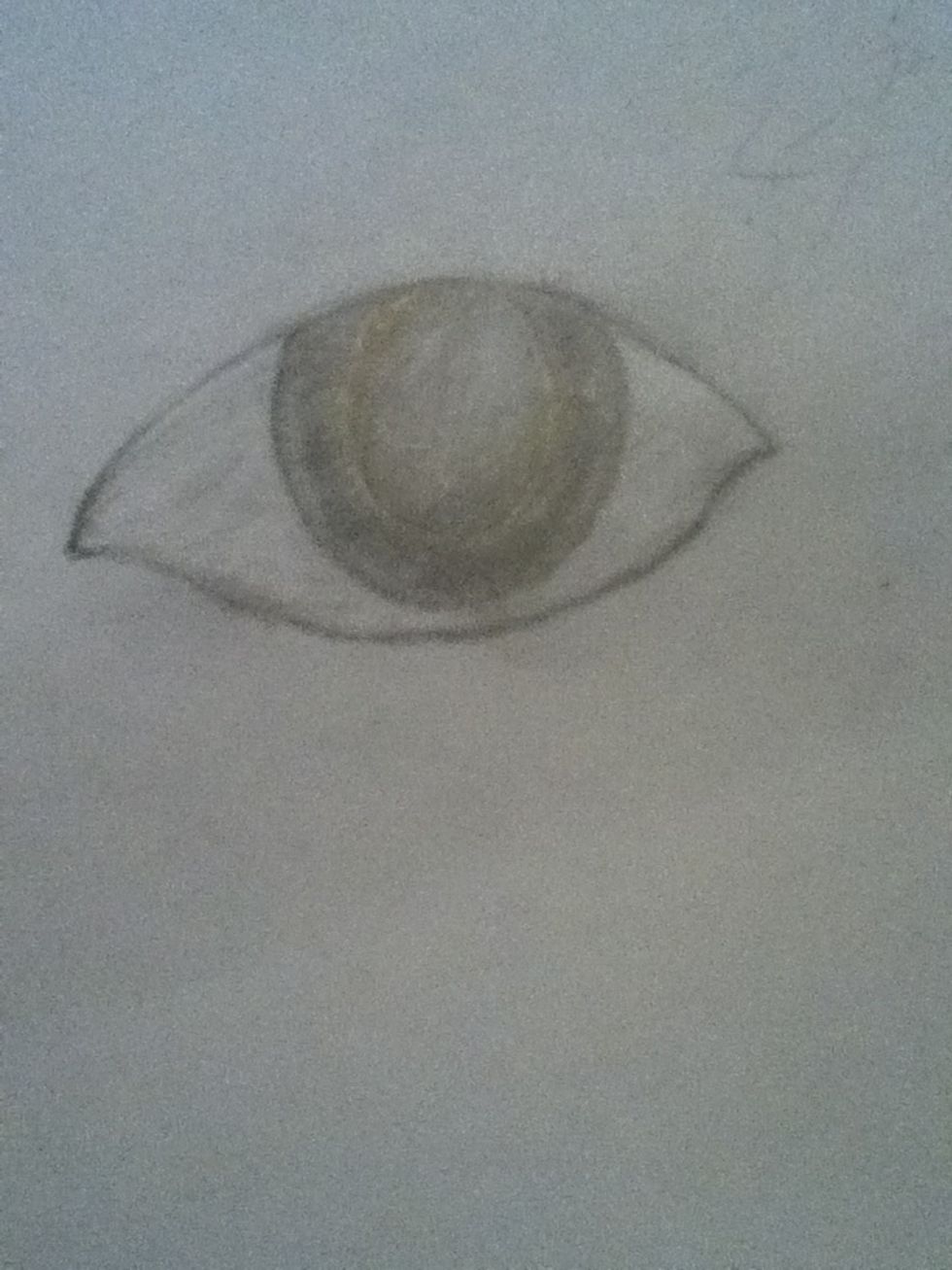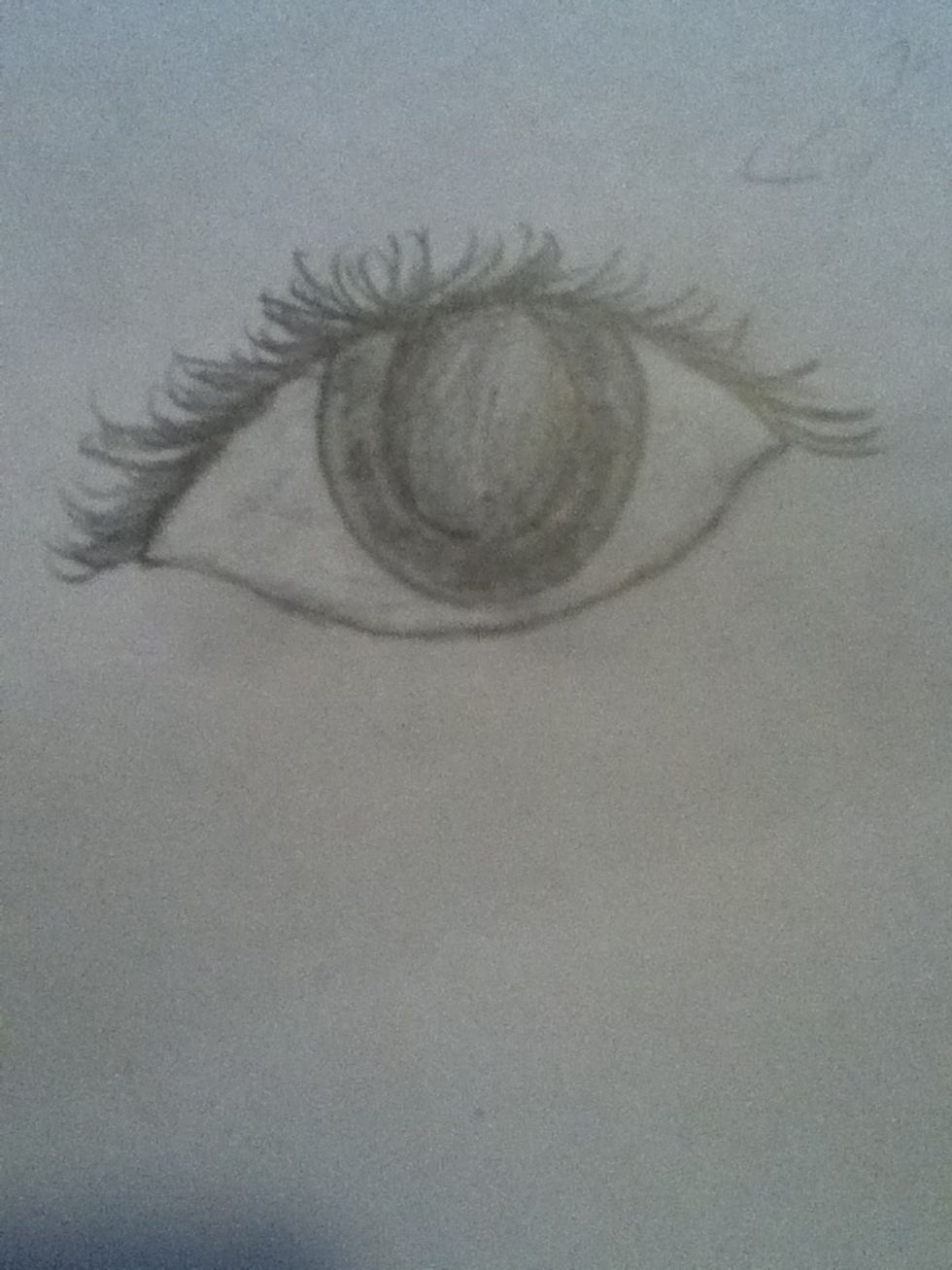 Add eyelashes. NO STRAIGHT LINES.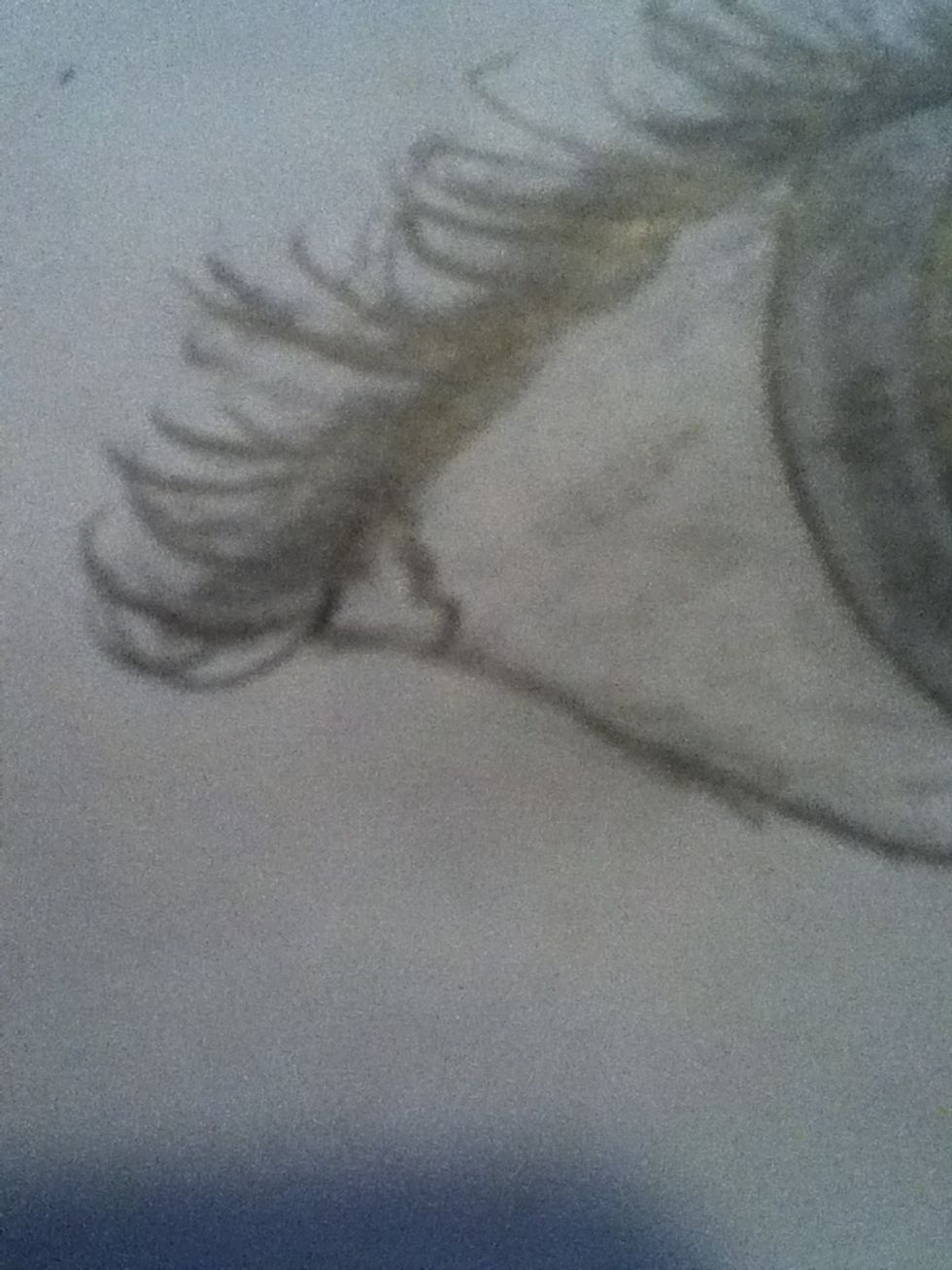 Add this weird thing at the end of the sharper curve.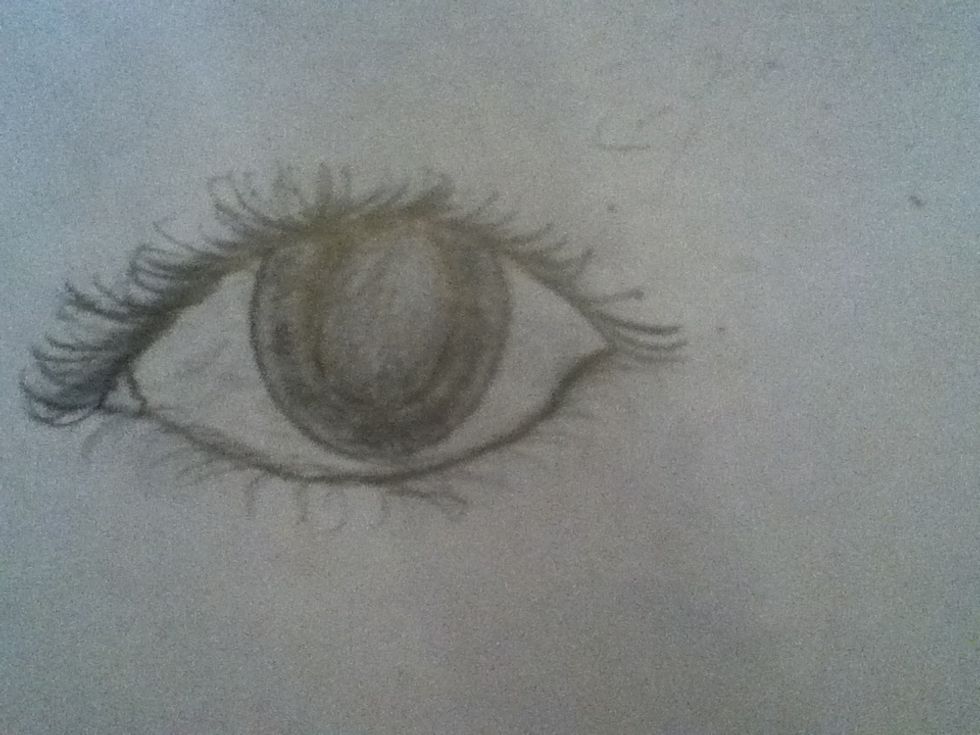 Add eyelashes.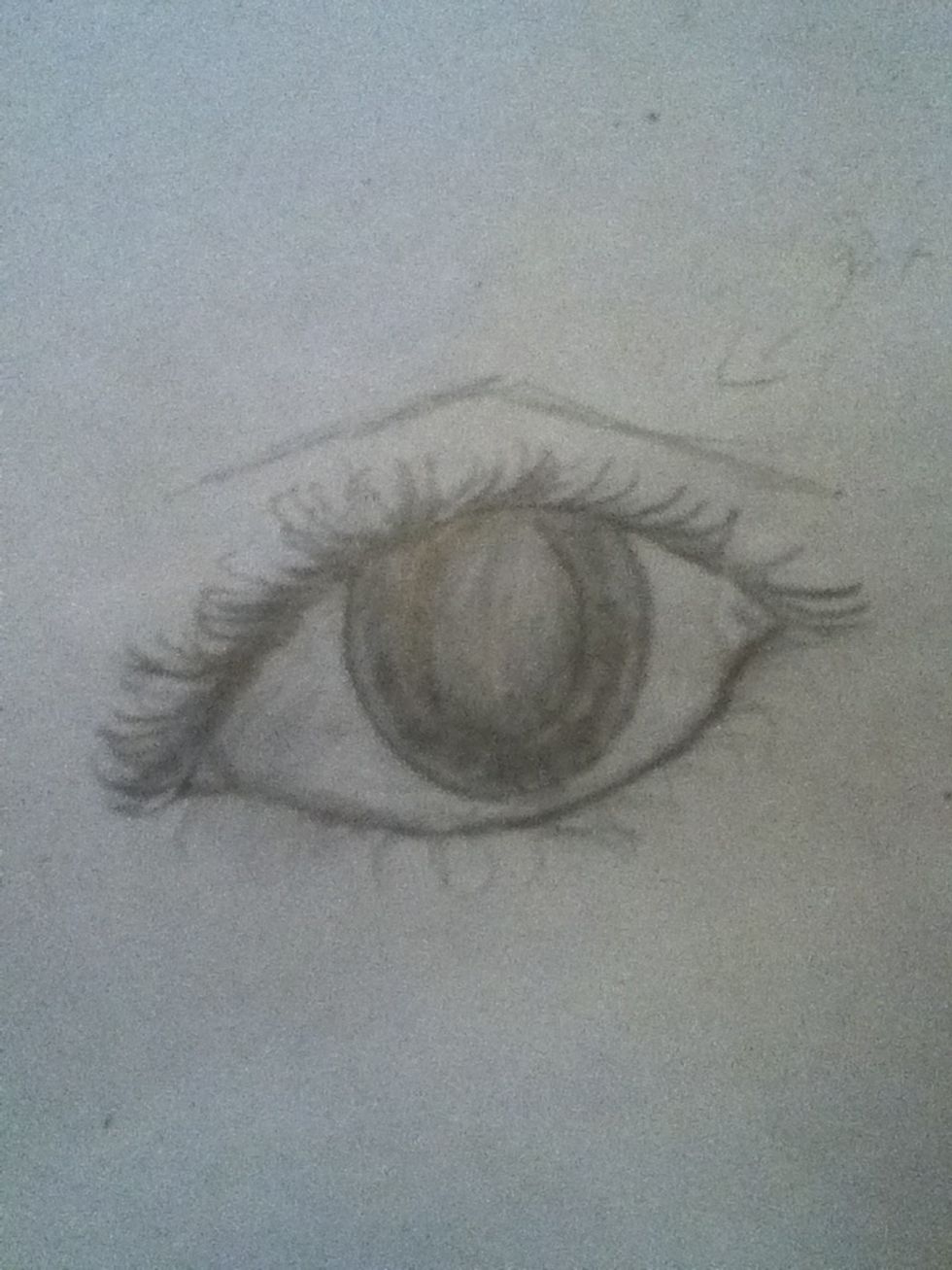 Add a line to signify the eyebrow.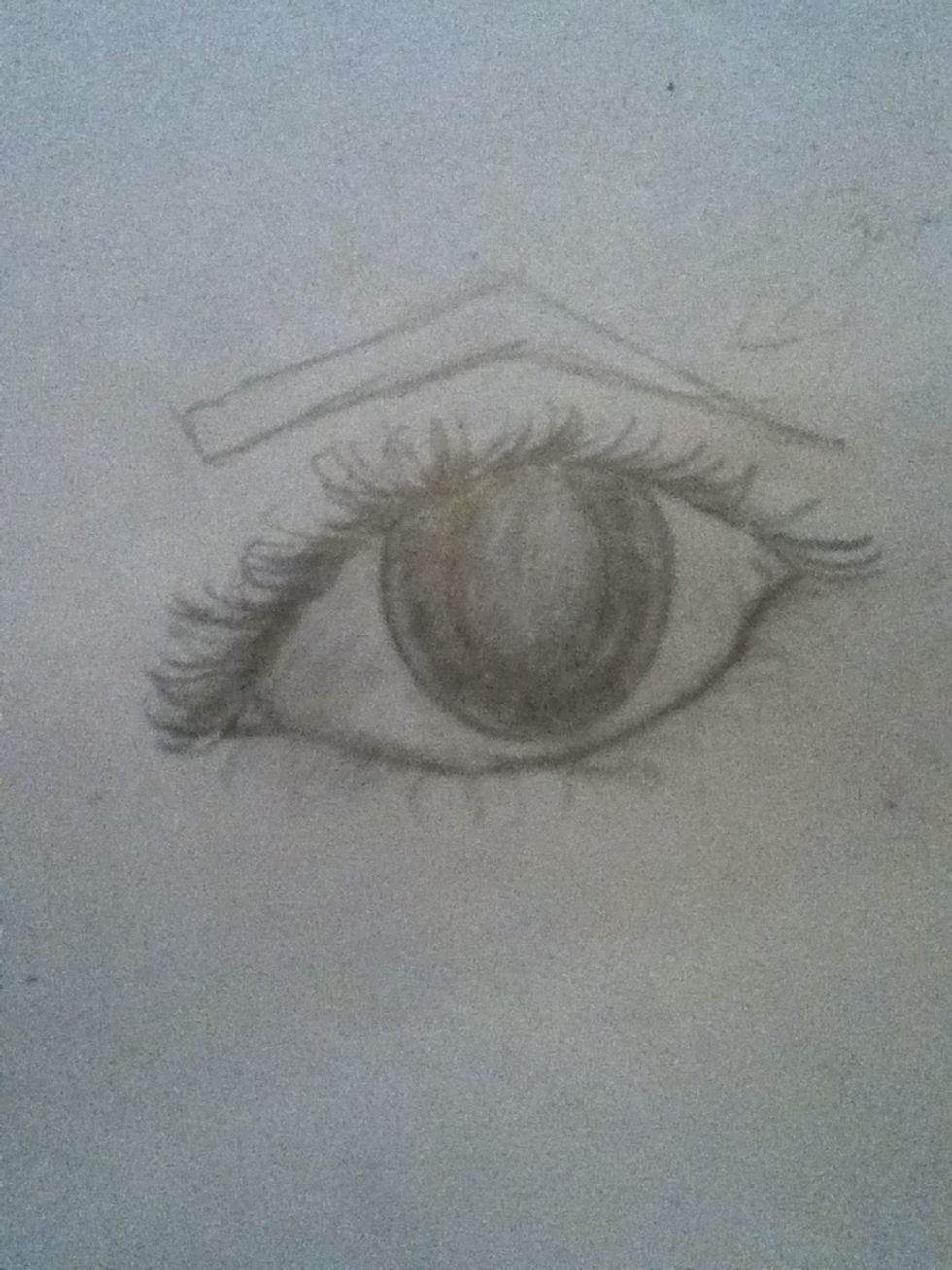 Do the top lart of the eyebrow. This is only the beginning line, so detail isn't needed.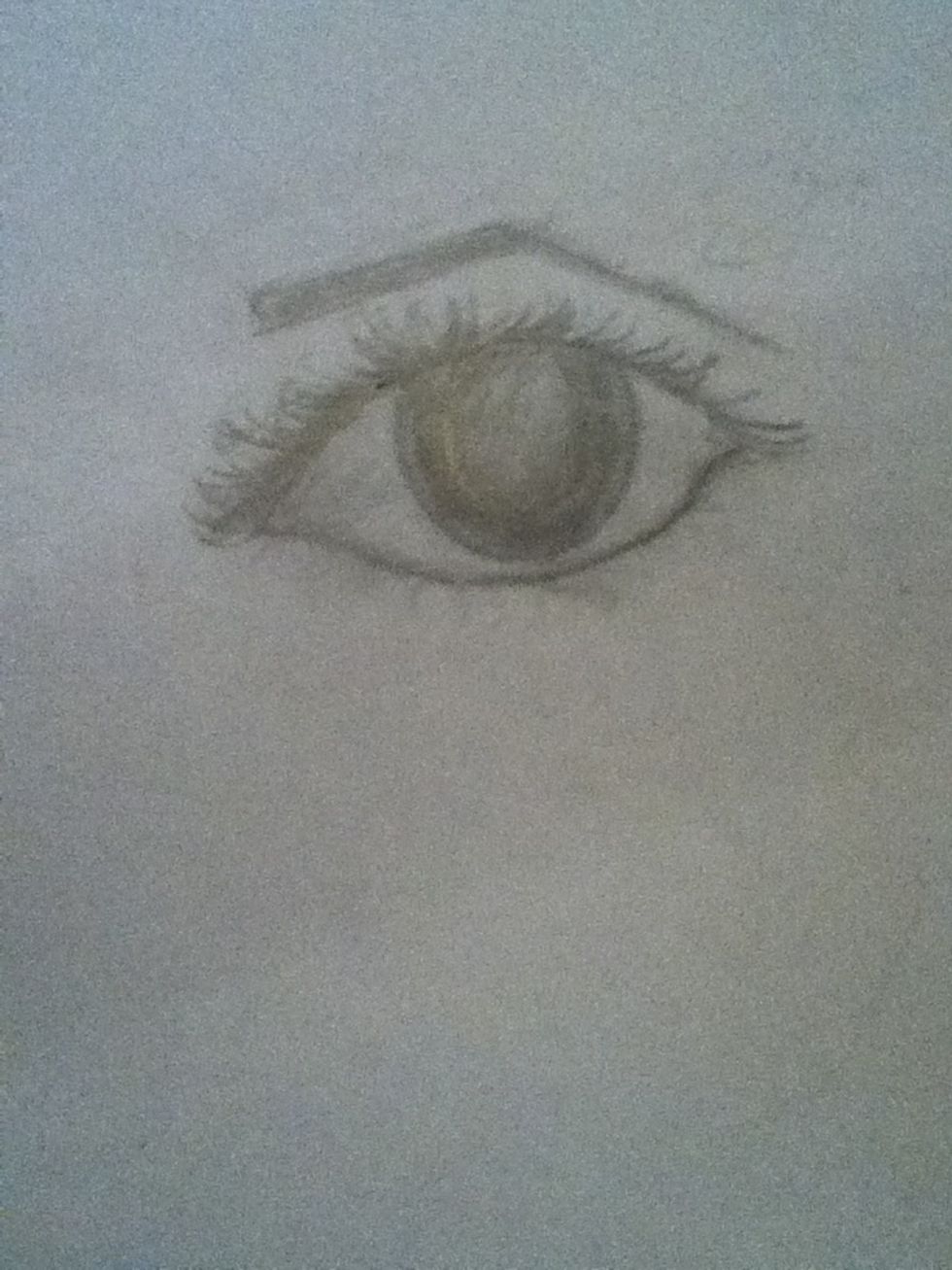 Shade and fix the eyebrow if needed.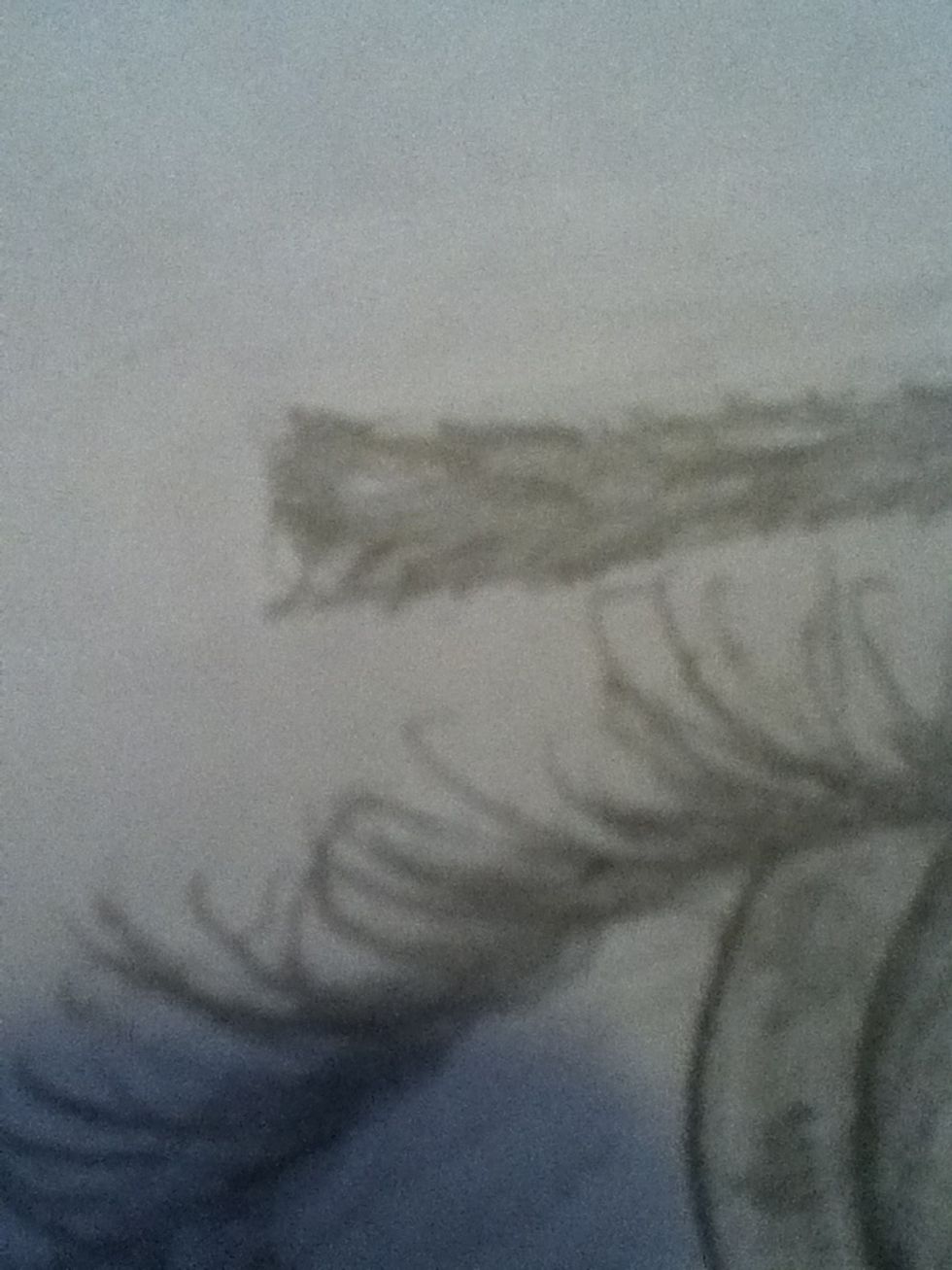 Add little strokes so it looks more realistic. Do this throughout the whole eyebrow
Rub with finger or q-tip.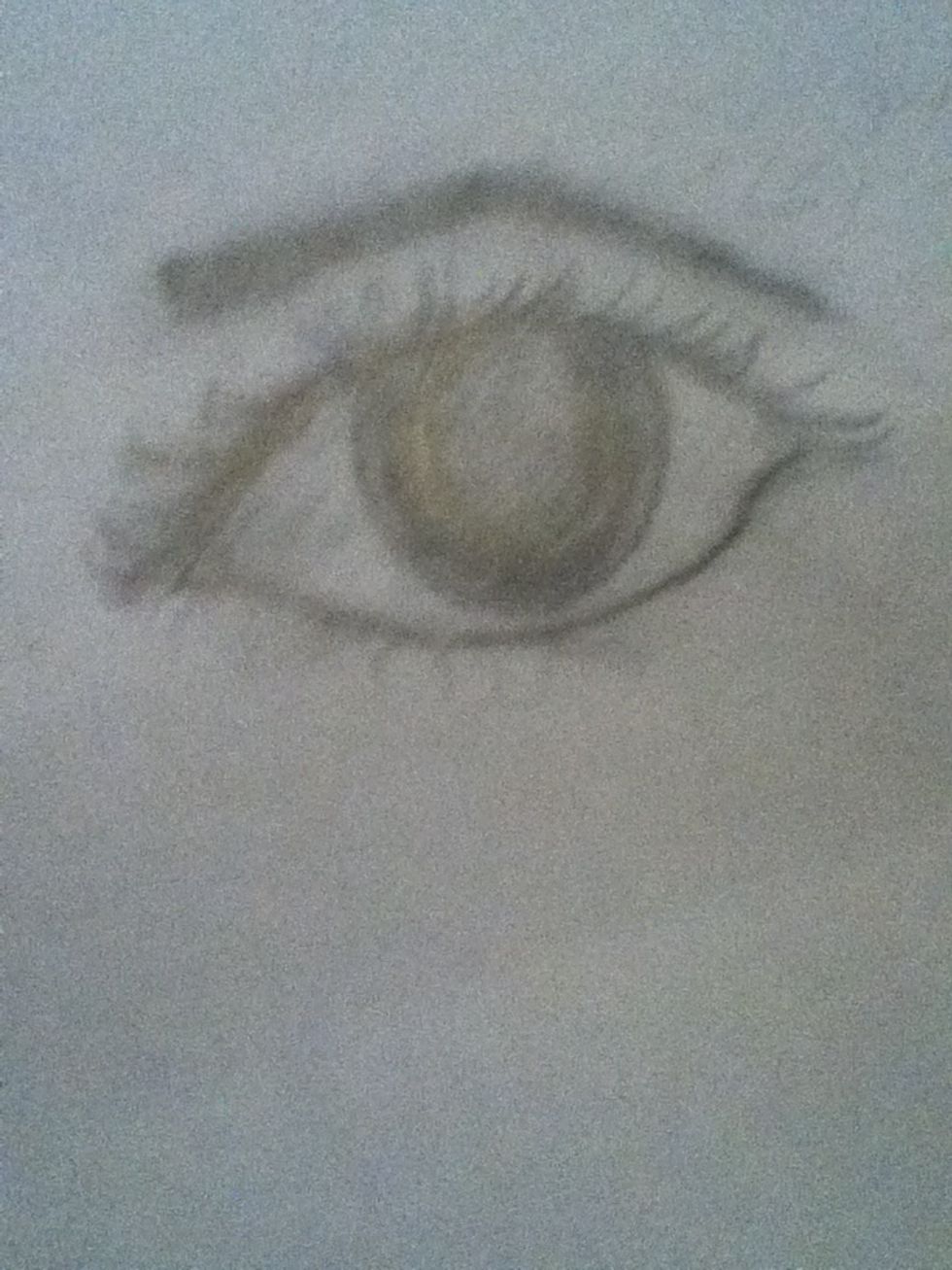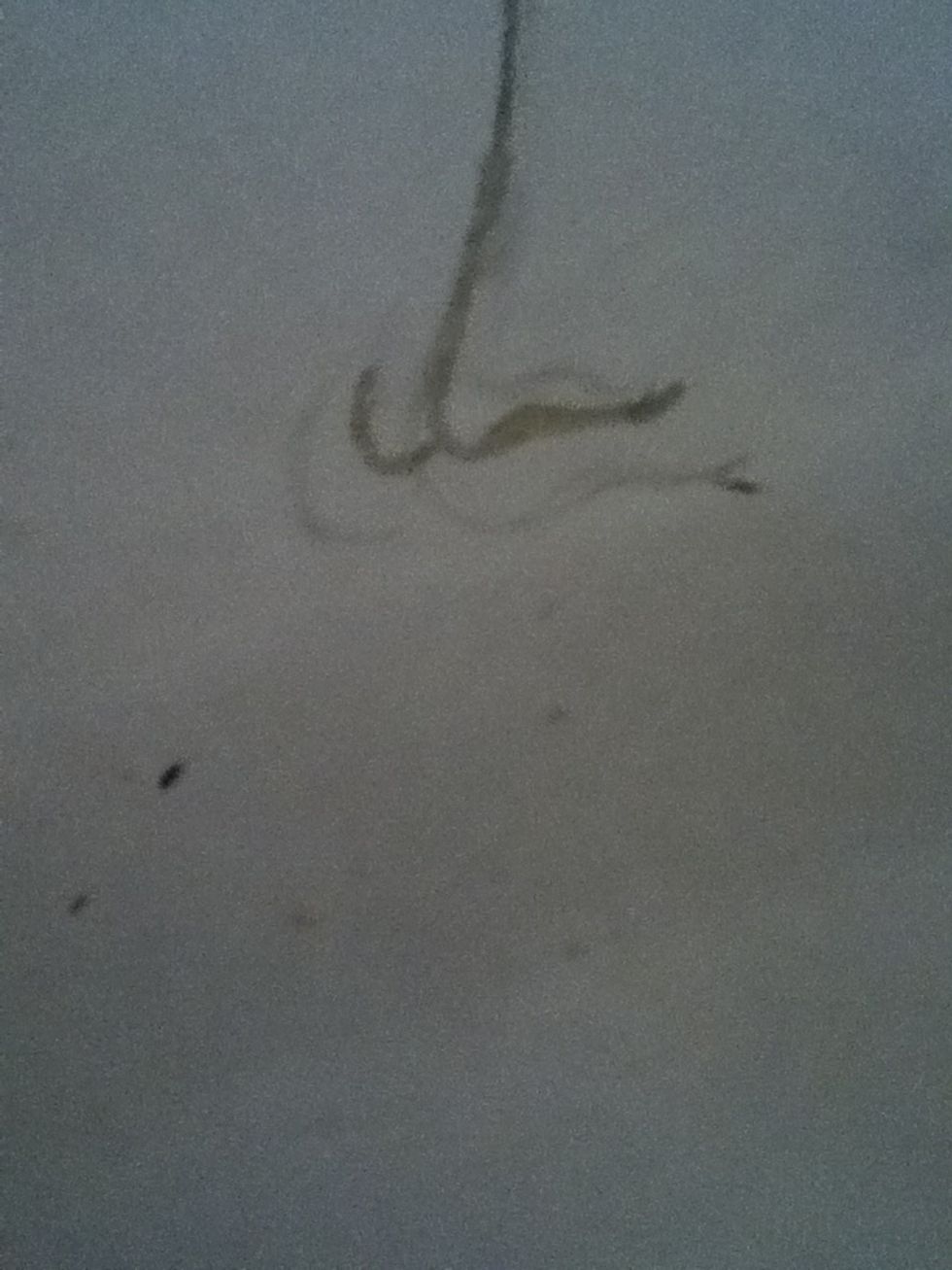 Much better.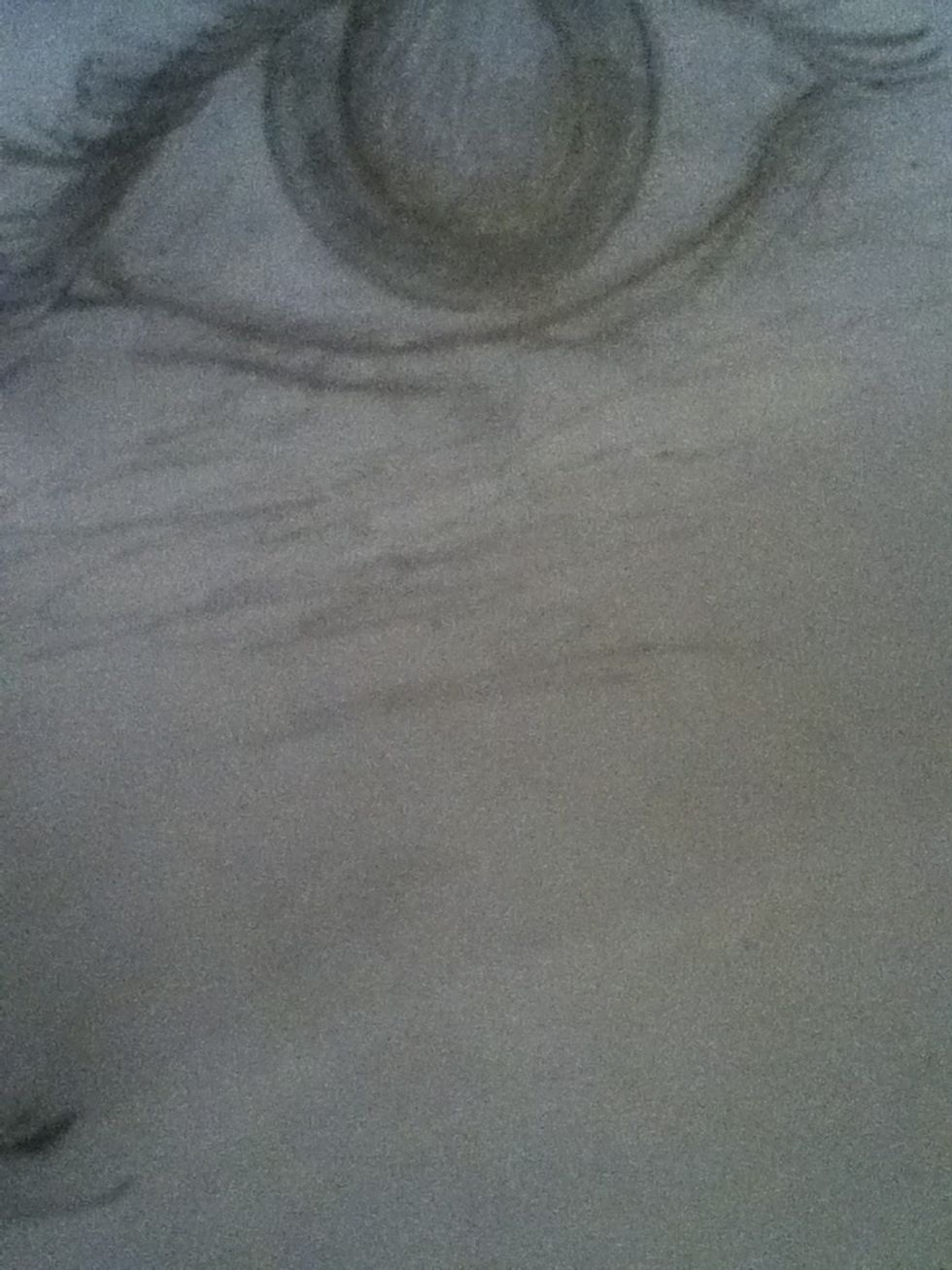 Add lines with a 6B
Rub and expand the lines further.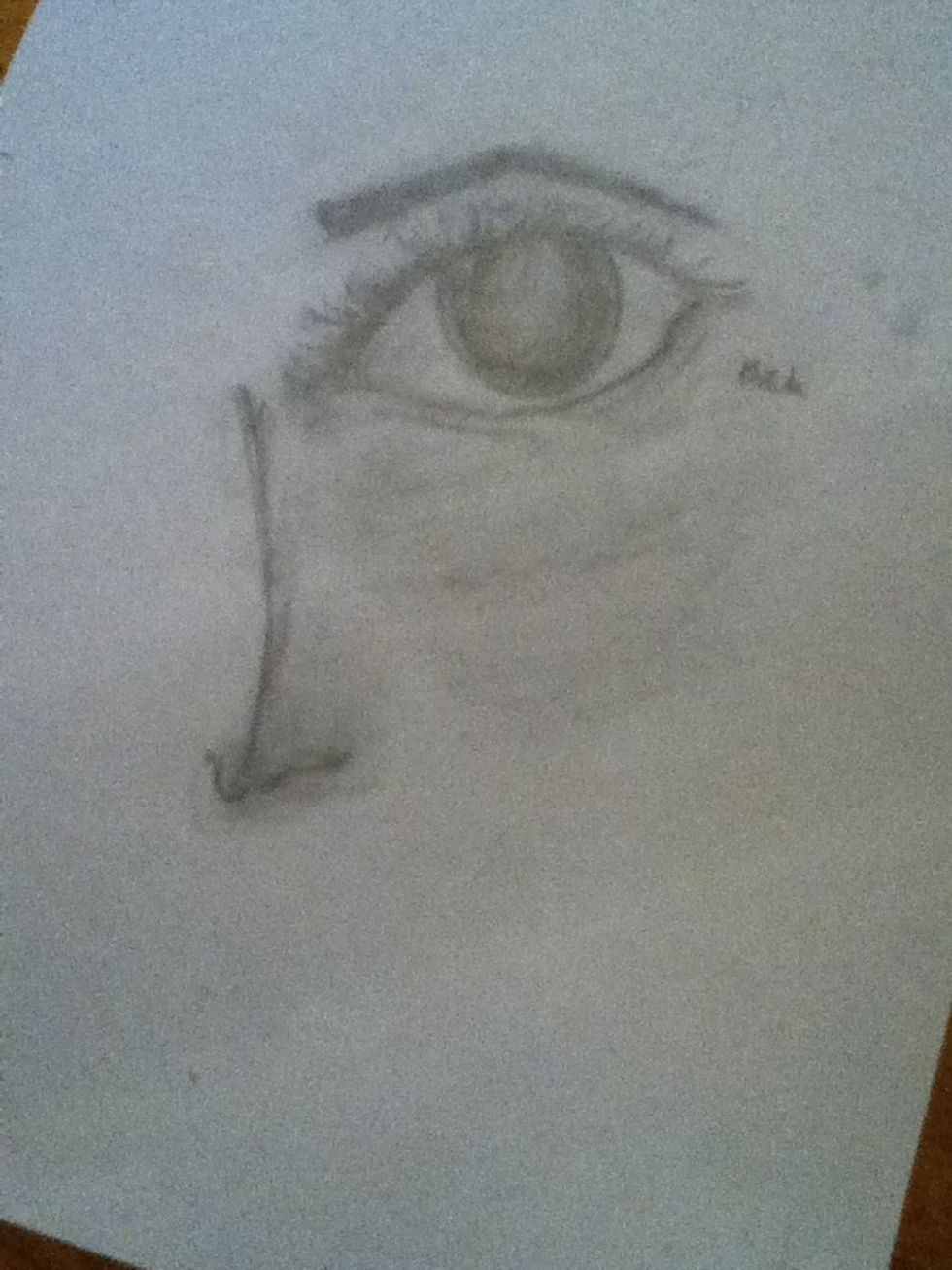 Put your signature down. For extremely new artists: A drawing signature is usually your first name, then a middle name, then your last name. Or your first name.
The creator of this guide has not included tools