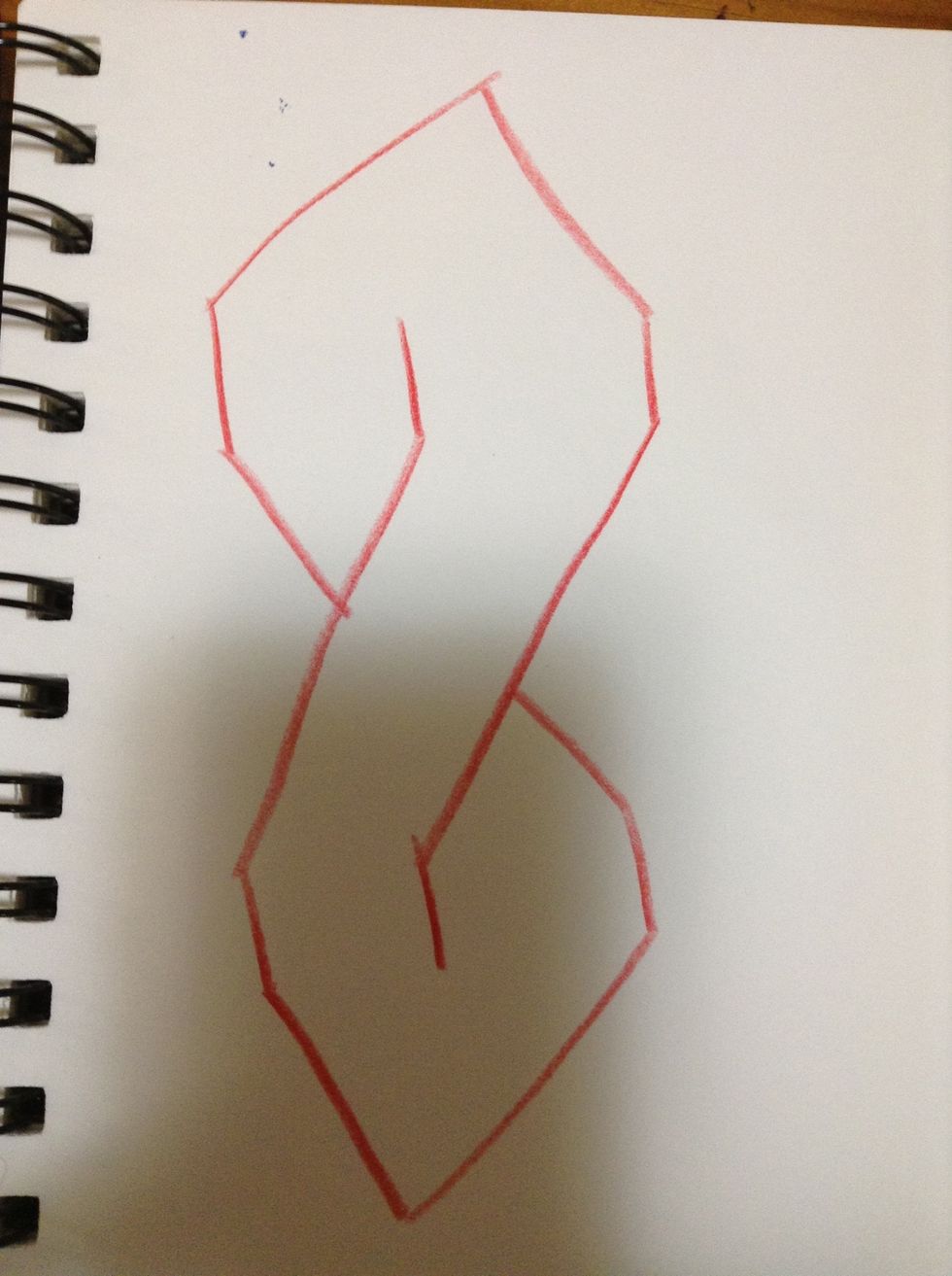 This is the finished product.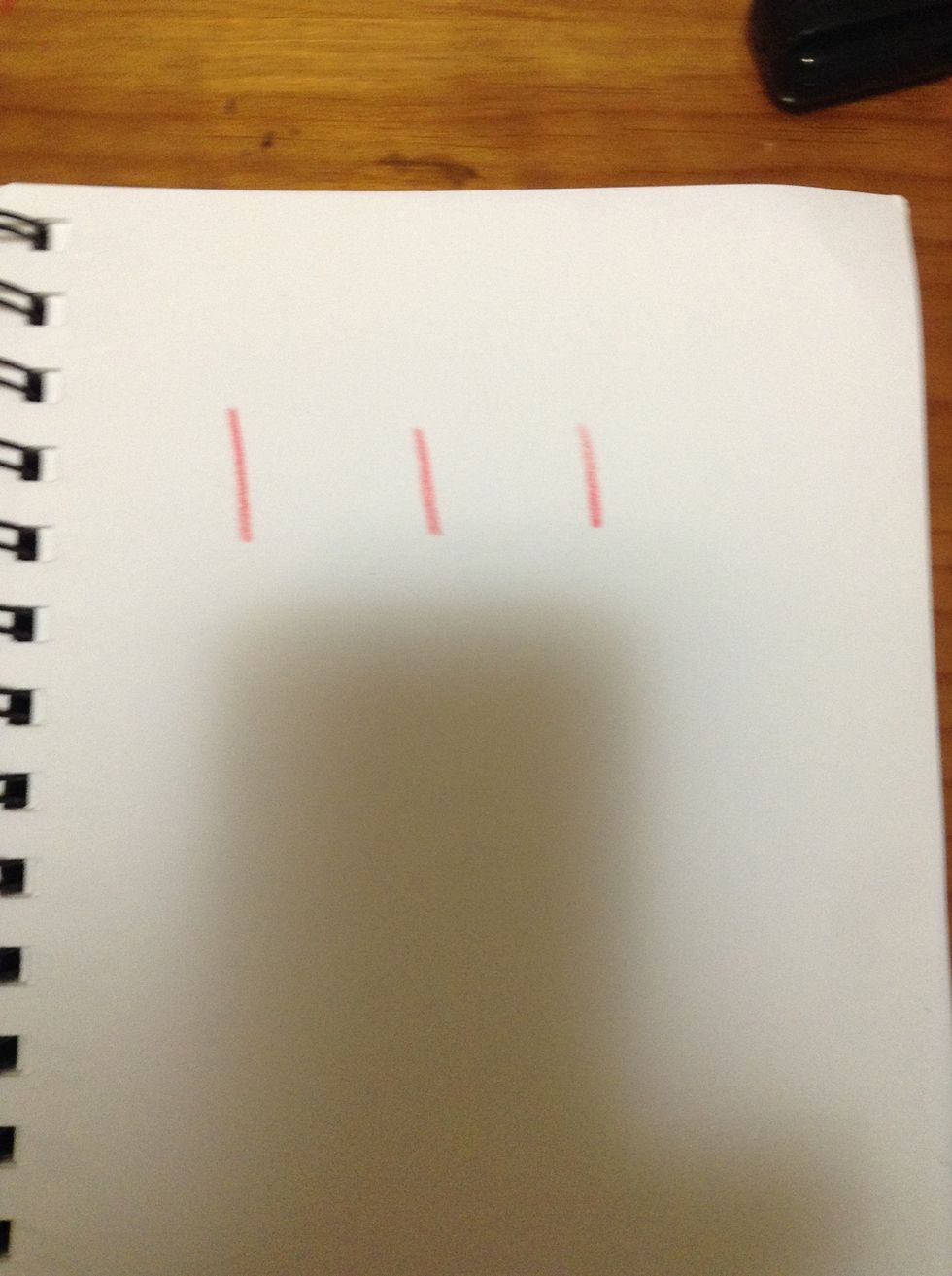 First put down 3 straight lines like above.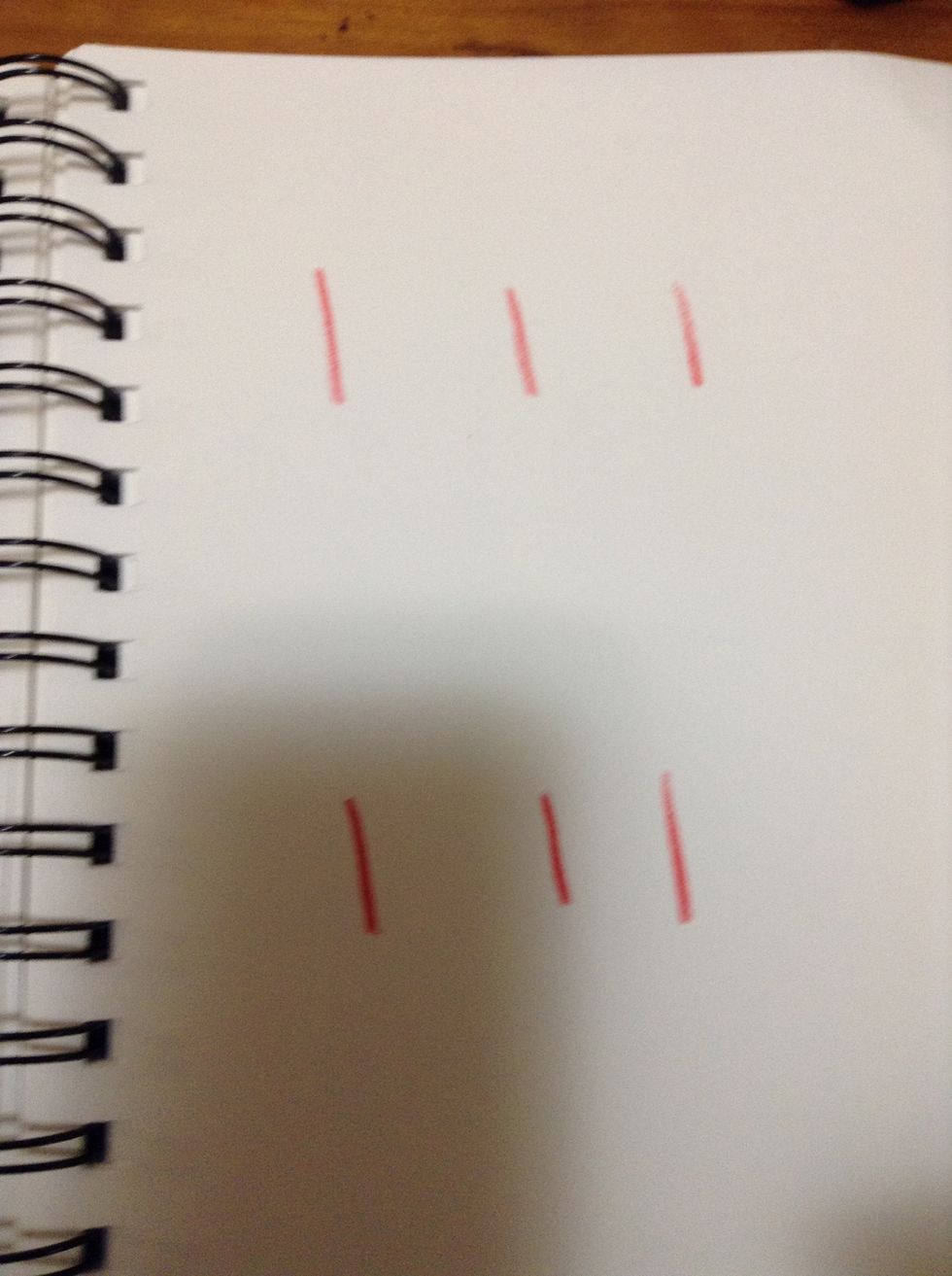 Then another 3.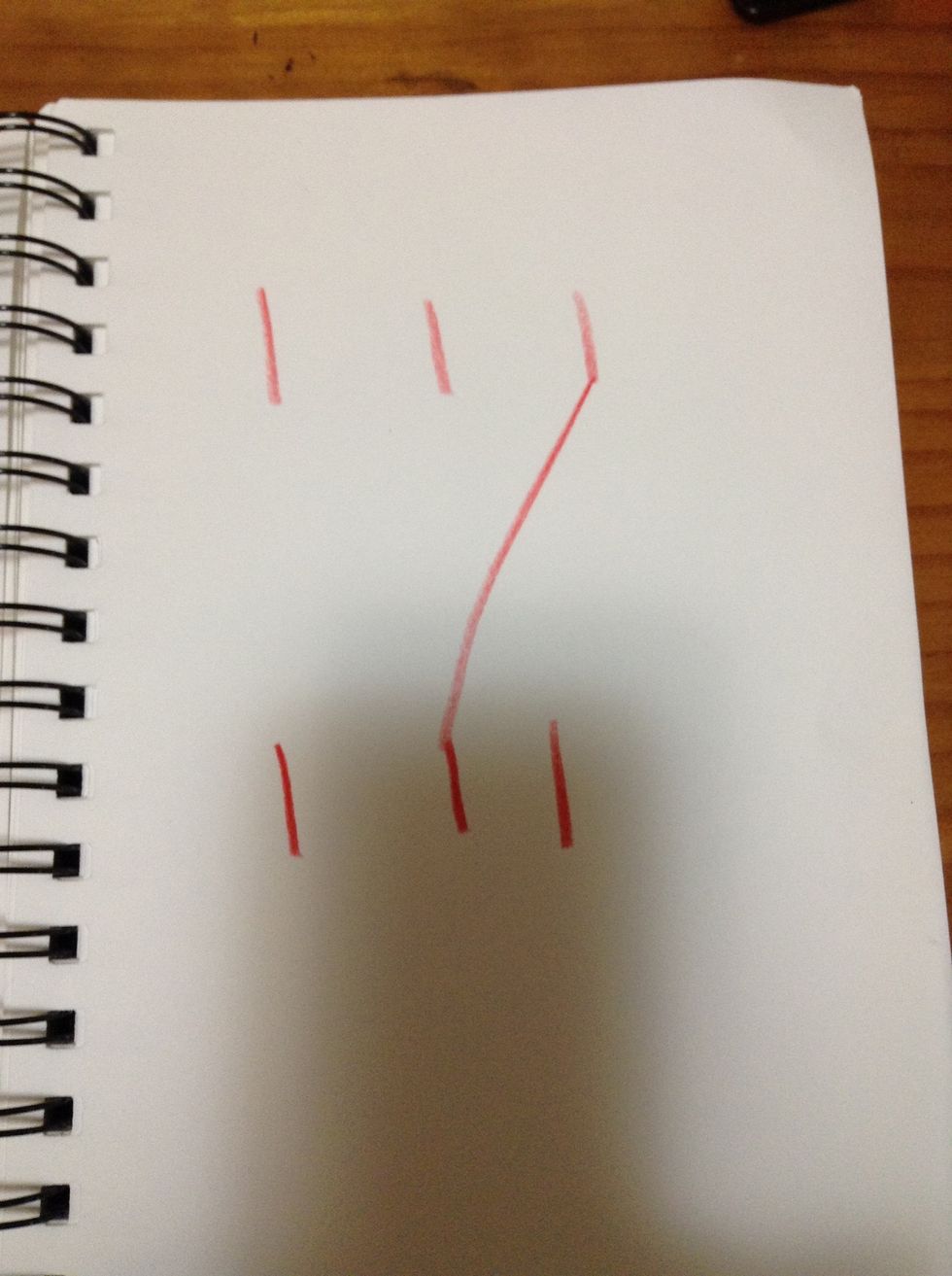 Then a diagonal line joining 2 lines together.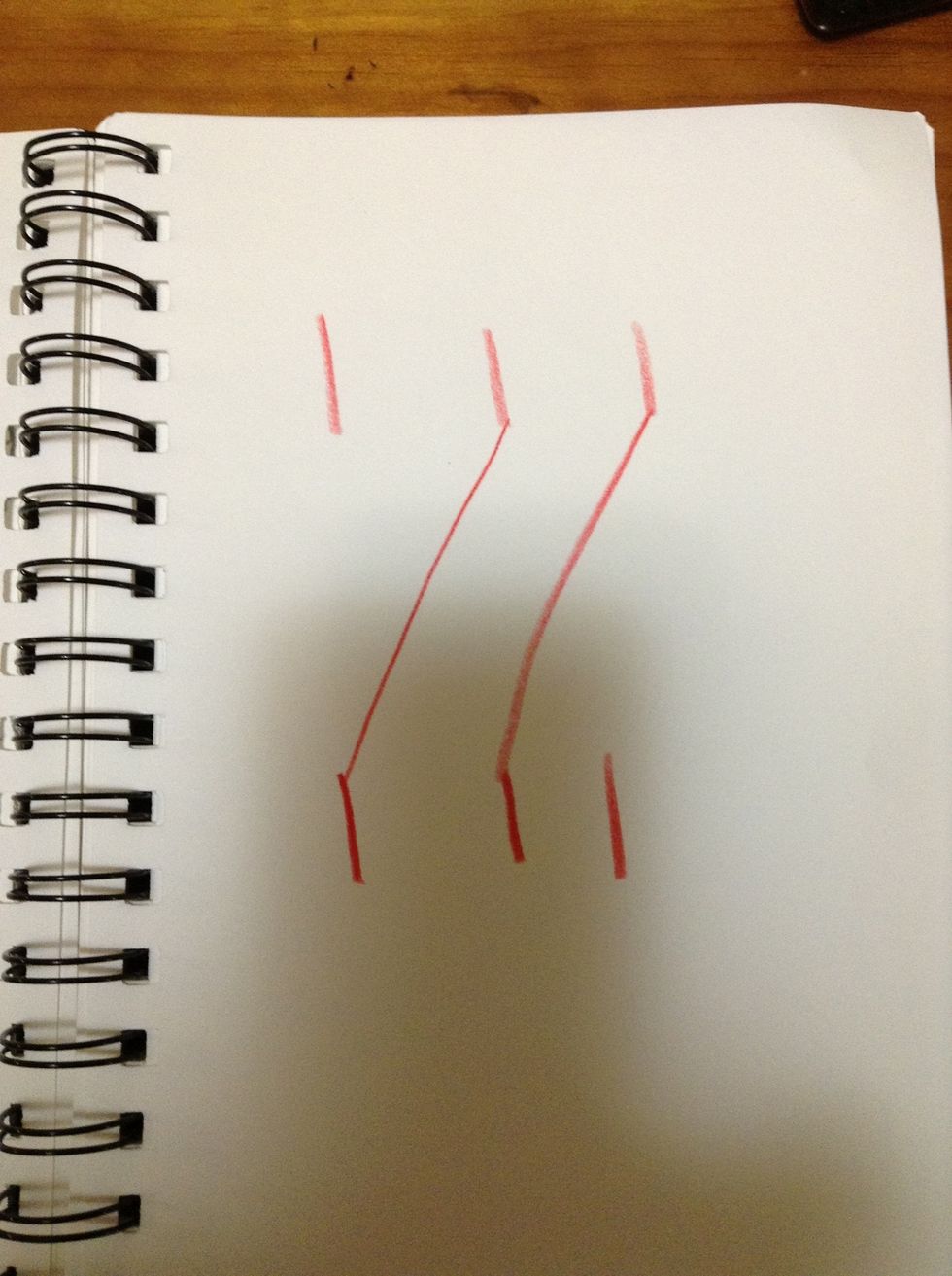 Then another.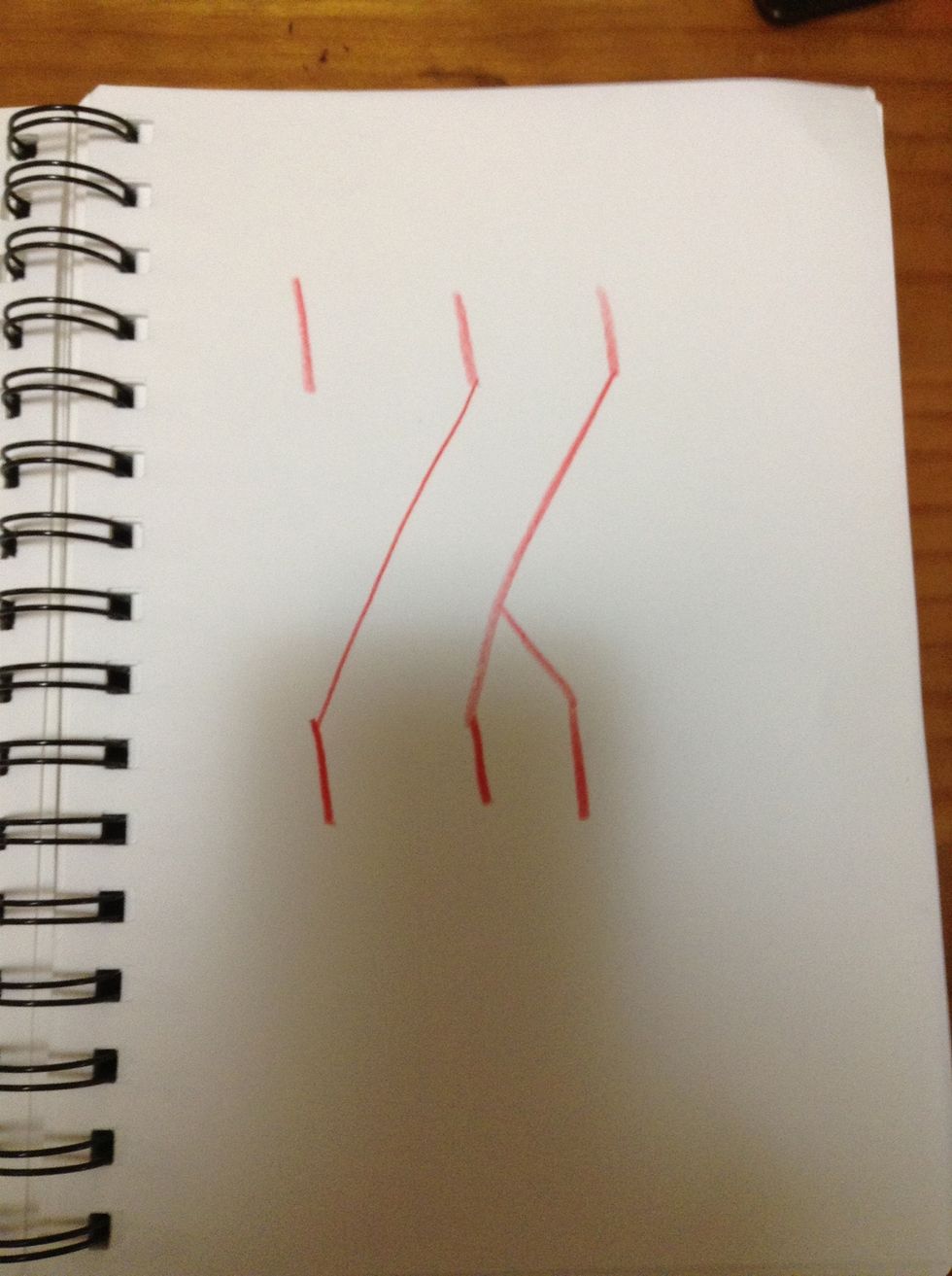 Then with the bottom line attach it to the diagonal line.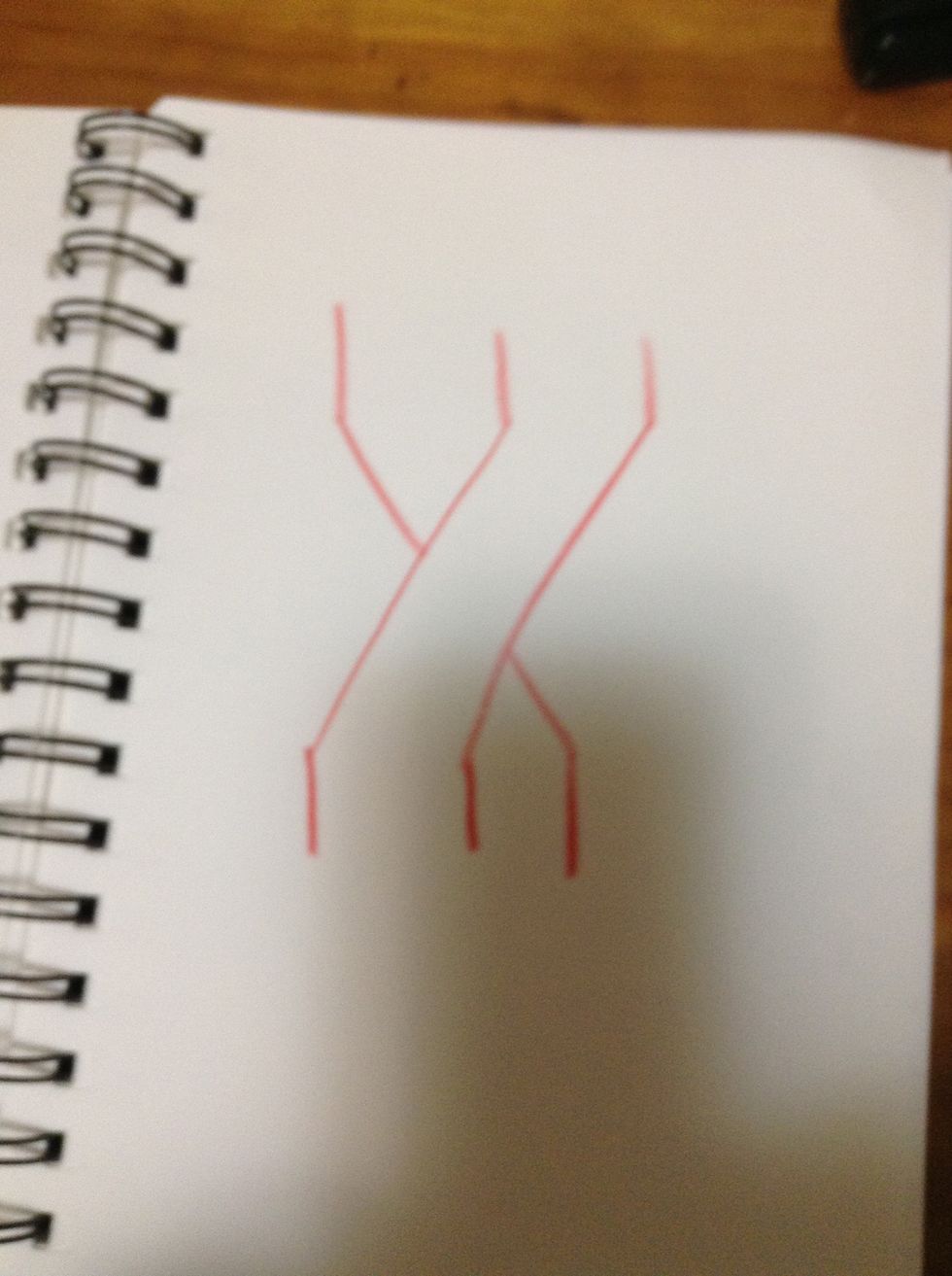 Then again.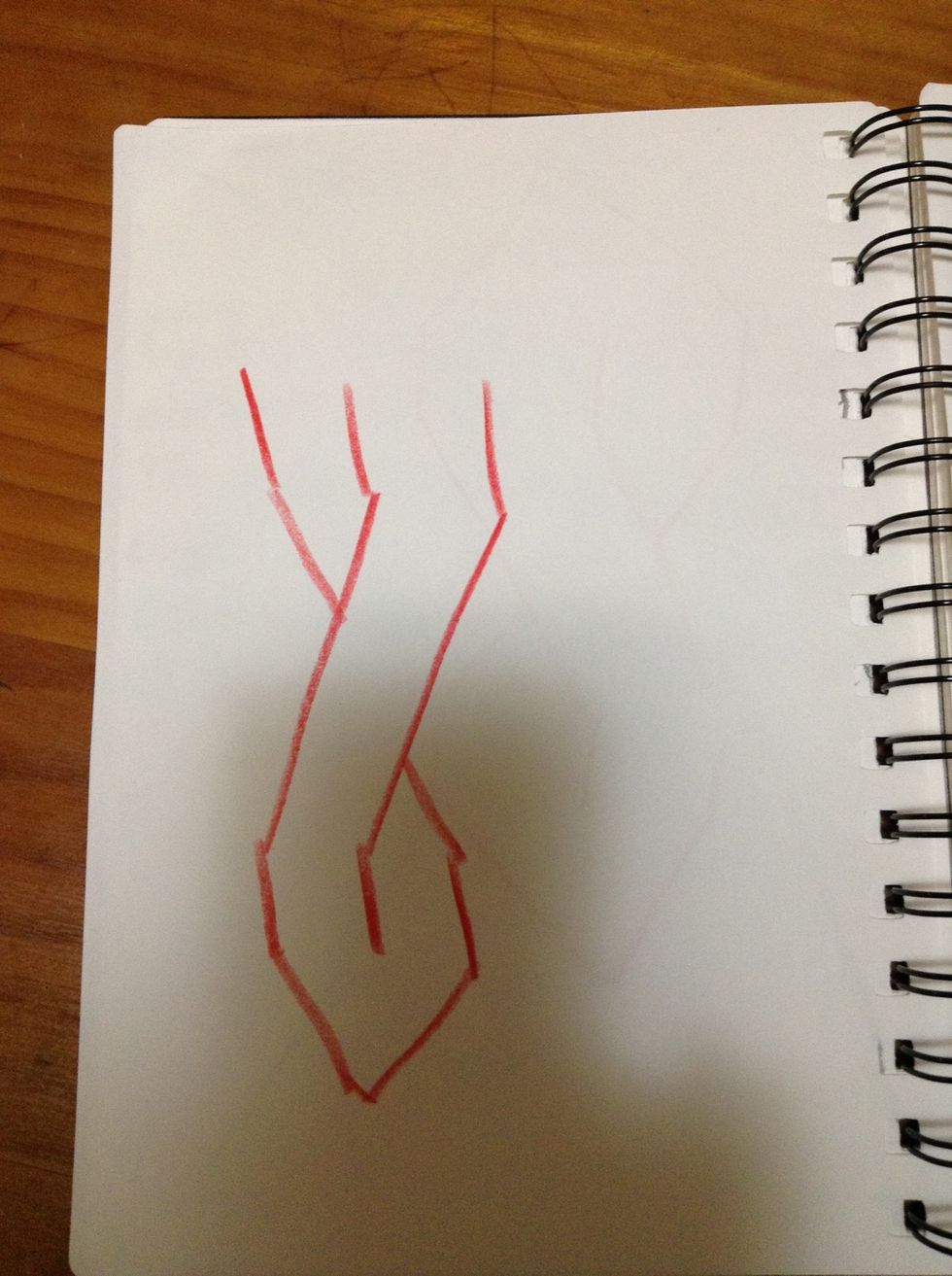 Then draw 1 triangle down the bottom.
Then another. Good job! Your finished.