How to draw a room in one point perspective
This Snapguide will help you create a room that will appear realistic because of the One Point Perspective. Not only will you have this room at the end, you will gain some artistic knowledge as well!
134
Grab that 8.5 in x 11 in sheet of paper and place it on your cutting board (or any hard and level surface).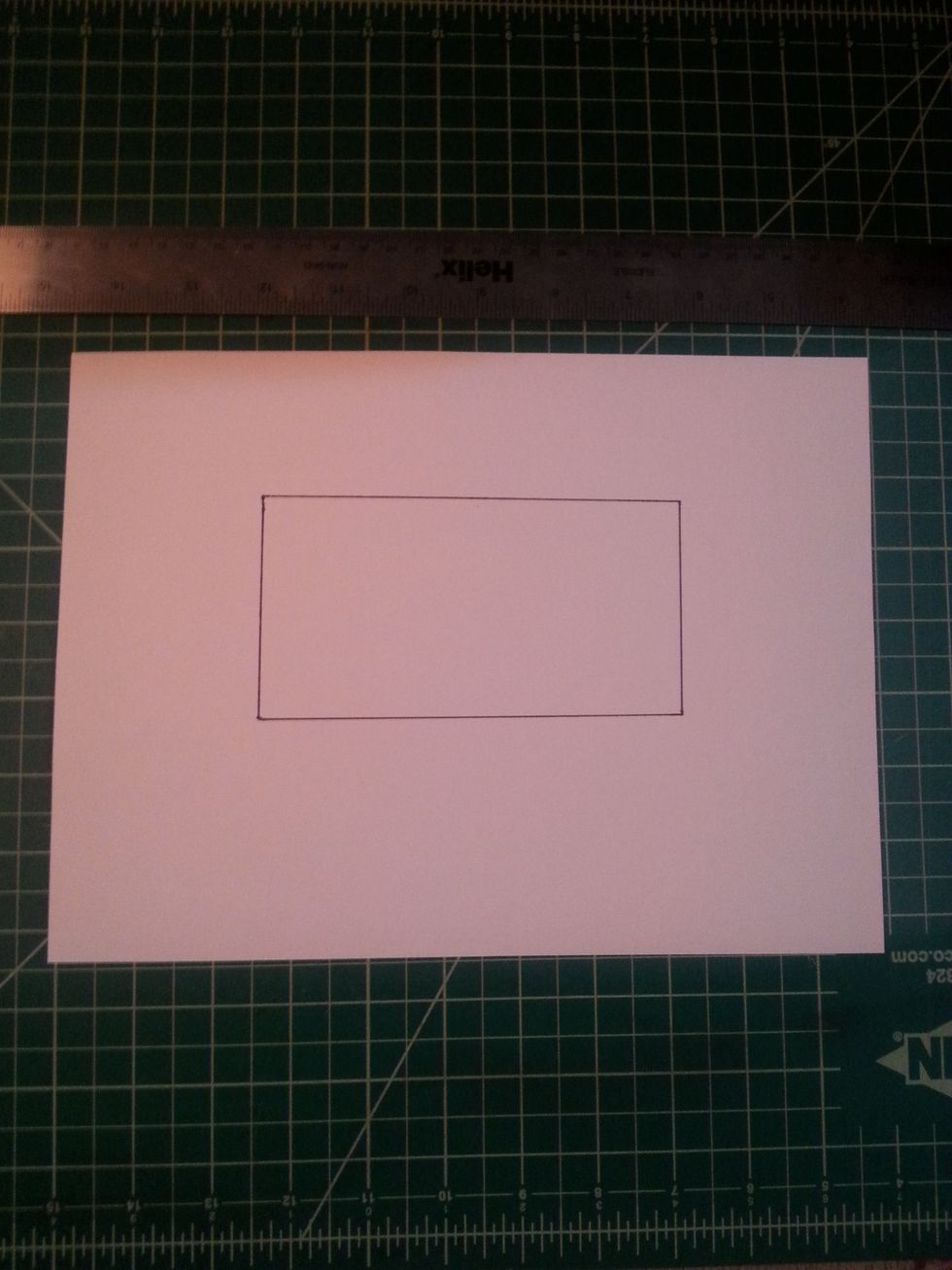 Use your ruler to draw a square or rectangle. The fun part is that you can draw the square ANYWHERE on the sheet of paper! (I chose to put mine in the center).
Definition: Vanishing Point The point at which objects further away from us vanish visually. The Vanishing Point sits on the Horizon Line.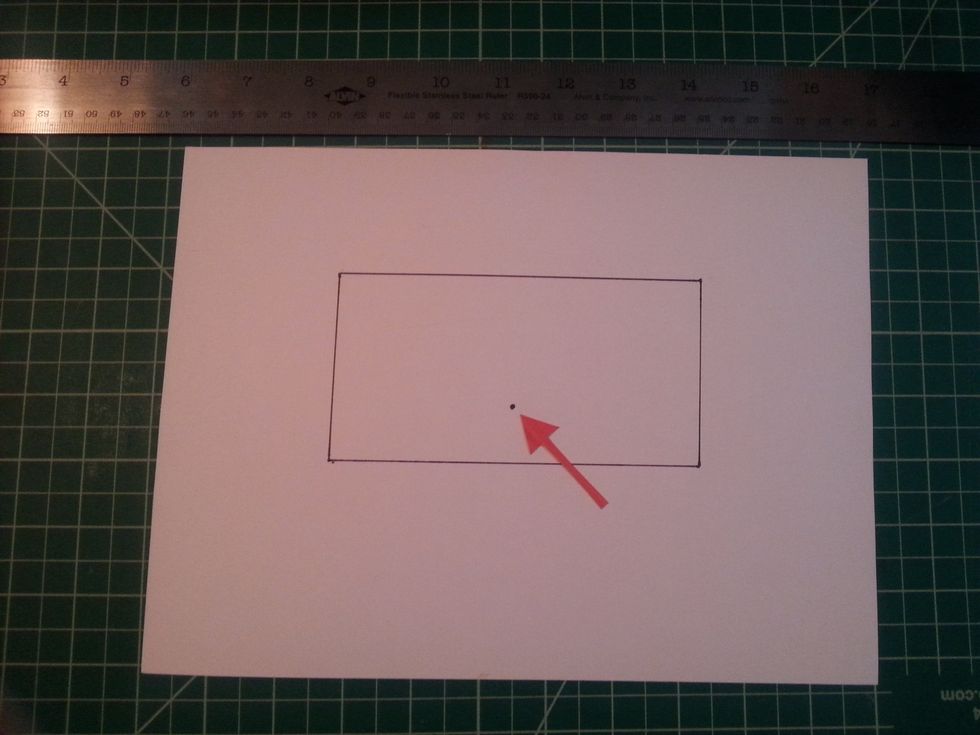 The red arrow points to the Vanishing Point in which WE WILL BASE ALL LINES ON, from now until the final product. It can be placed anywhere within the square/rectangle previously drawn. CRUCIAL STEP!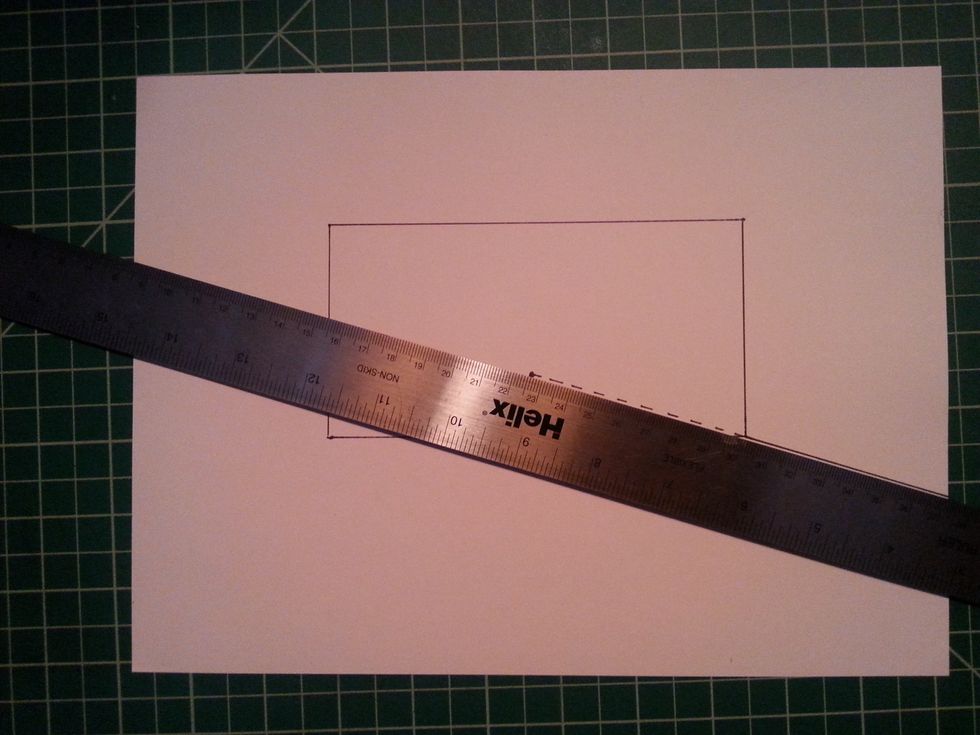 Just an example of how the lines that creates the walls will be drawn. Place the ruler from the vanishing point, to the end of the sheet of paper and drawn a line (I usually do this in pencil).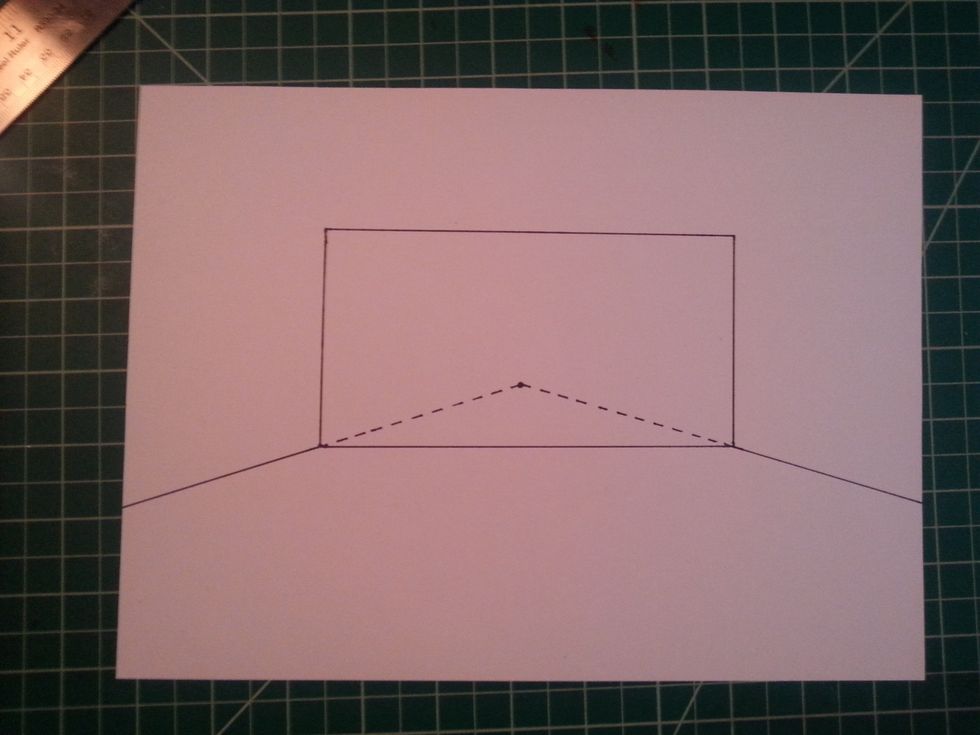 Complete step #6 for steps 7-10.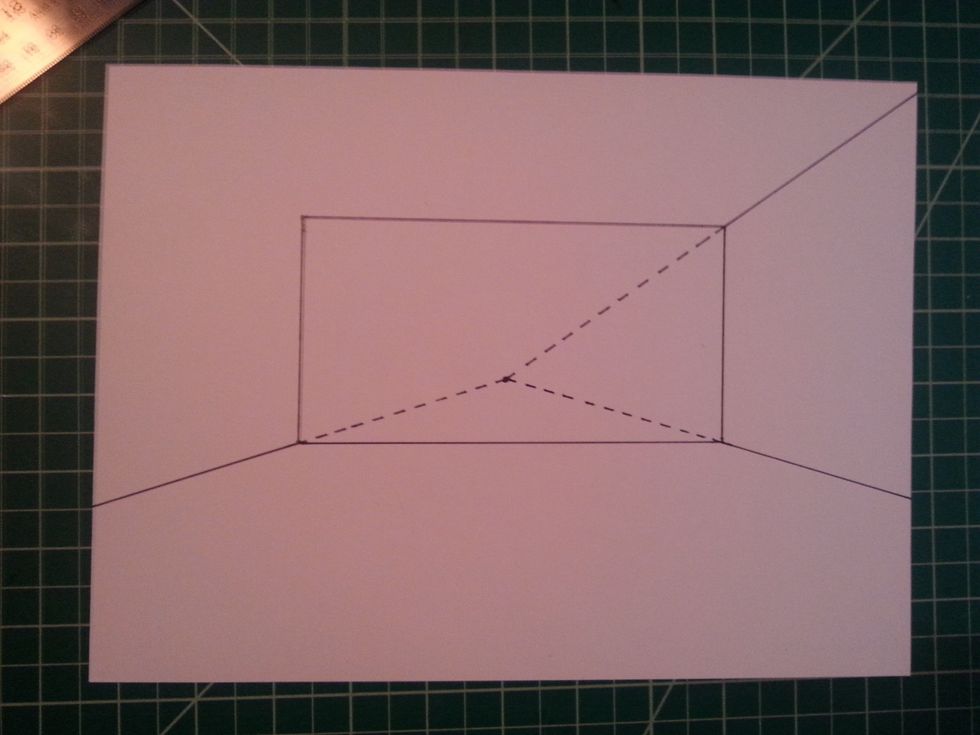 Complete step #6 for steps 7-10.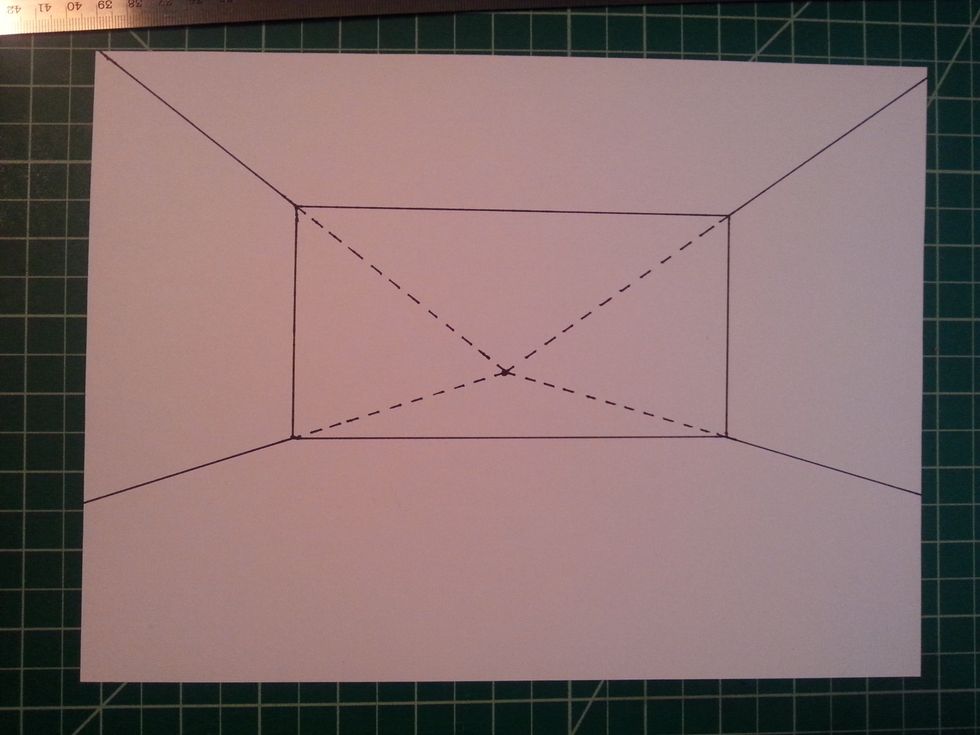 Complete step #6 for steps 7-10.
The polished product, minus the lines. This version is done in pencil to keep the amount of lines at a minimum. The medium can be anything of your choosing!
Now! This is where the fun begins! We can now add the interior decor. We can add furniture, windows, another room, etc. Everything is fair game!!!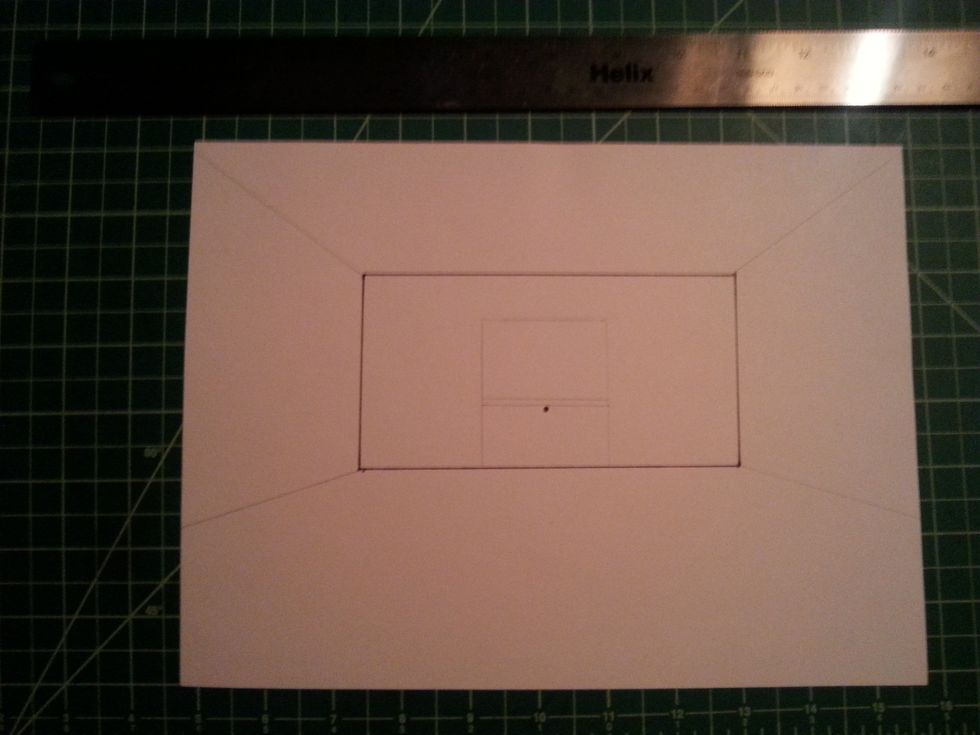 Draw a rectangle ANYWHERE on the rectangle you drew in step #3. Then anywhere within that rectangle draw 2 parallel lines from one end of the rectangle to the other. This creates a back hallway!
Attention! Everything we draw from now on will be done in pencil. This is for ease of erasing and polishing the final product!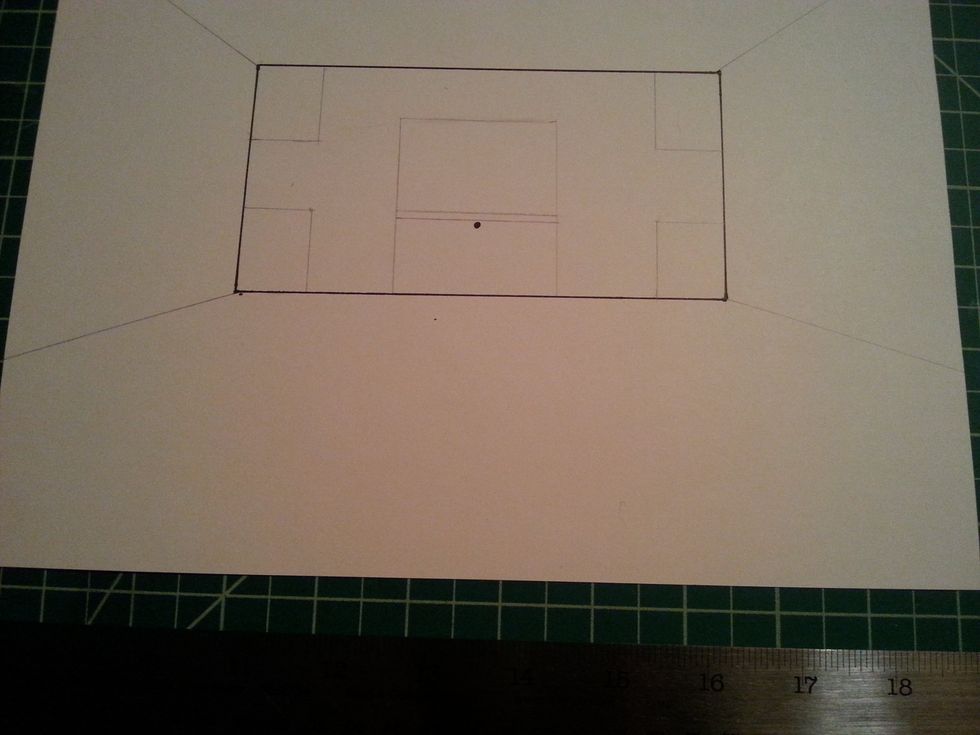 Draw 4 rectangles in the corners of the box we drew in step #3, This will create the backs of the 4 cabinets that will soon emerge. On the final product these lines will not appear (be erased).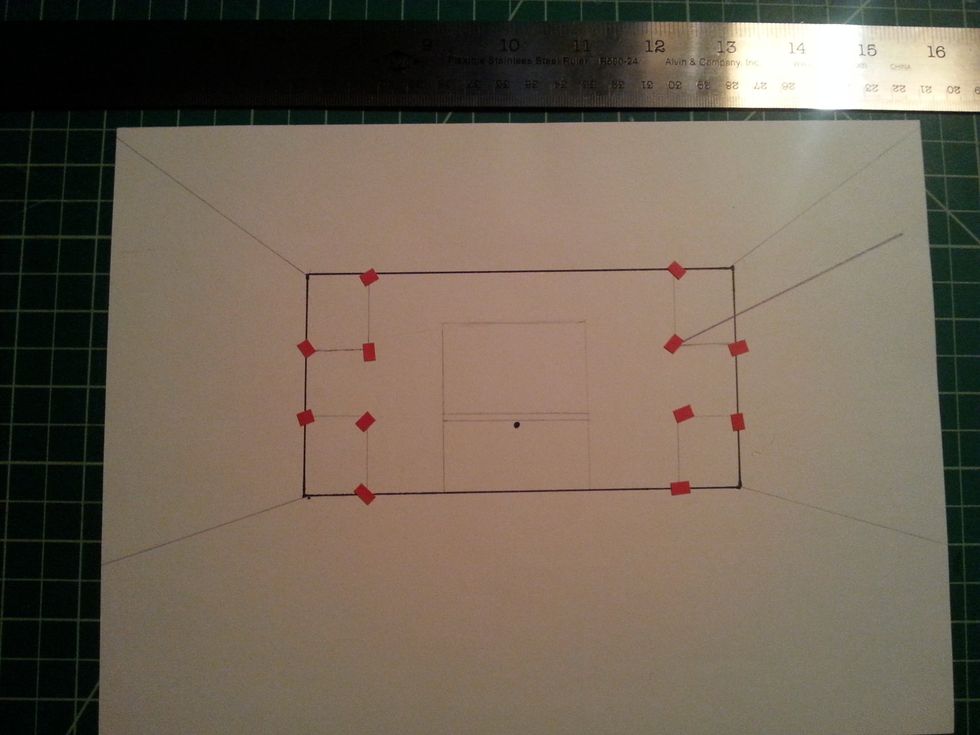 Repeat step #6 for steps #16- 19. *The red squares represent the corners in which you will draw the lines from the vanishing point.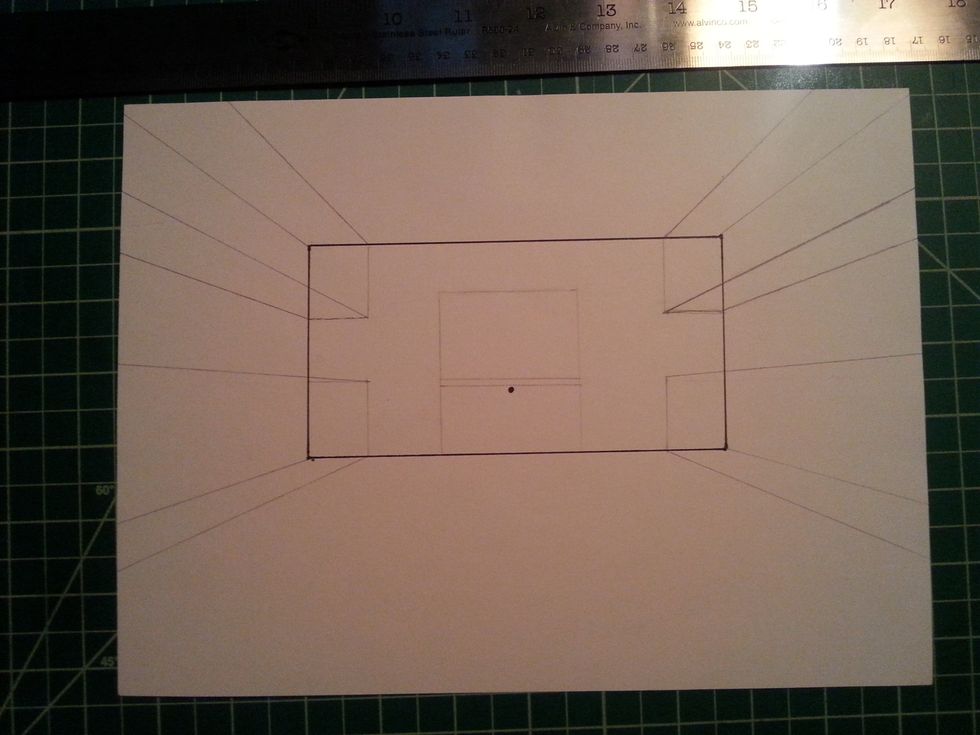 Now the base for our cabinets are created! We can really see how the further away the cabinets are from us, the smaller they appear.
The red squares indicate the lines, that will be erased when this picture is finally outlined. The next step will show the finished product.
VOILA! This is the final, polished picture, sans lines! This has been my Snapguide on how to create a room using One Point Perspective! I hope you all enjoyed! :)
1.0 Pencil
1.0 Sharpie/Copic Multiliner (.05)
1.0 8.5" x 11" Piece of paper
1.0 18" Ruler
1.0 24" Ruler
1.0 Cutting Board
1.0 Eraser