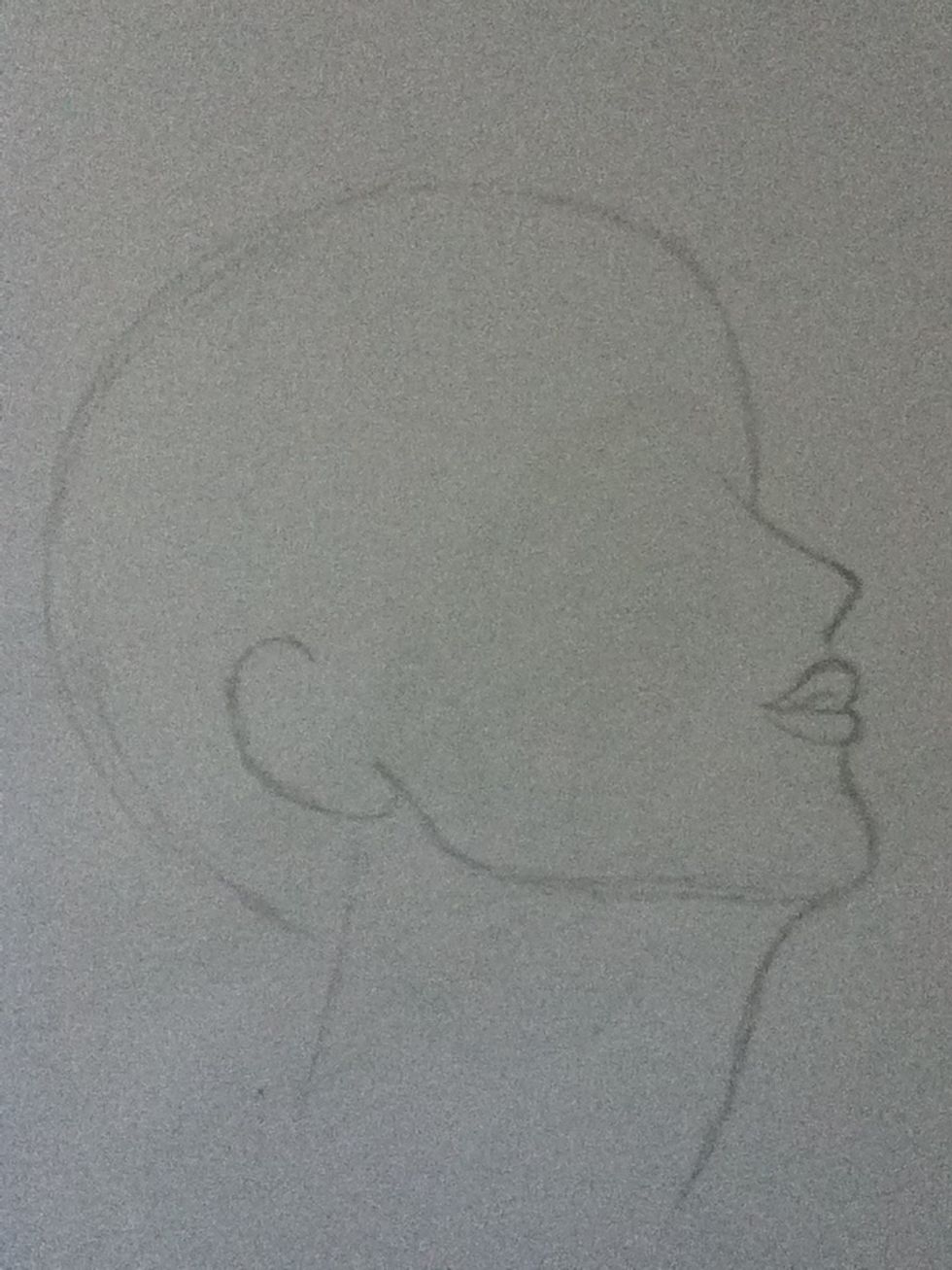 Yes...she has an afro, but it is only a hair outline :P now outline the lips, ear, and nose.
Now do the lips, darker towards the middle and leave a white spot as a tooth.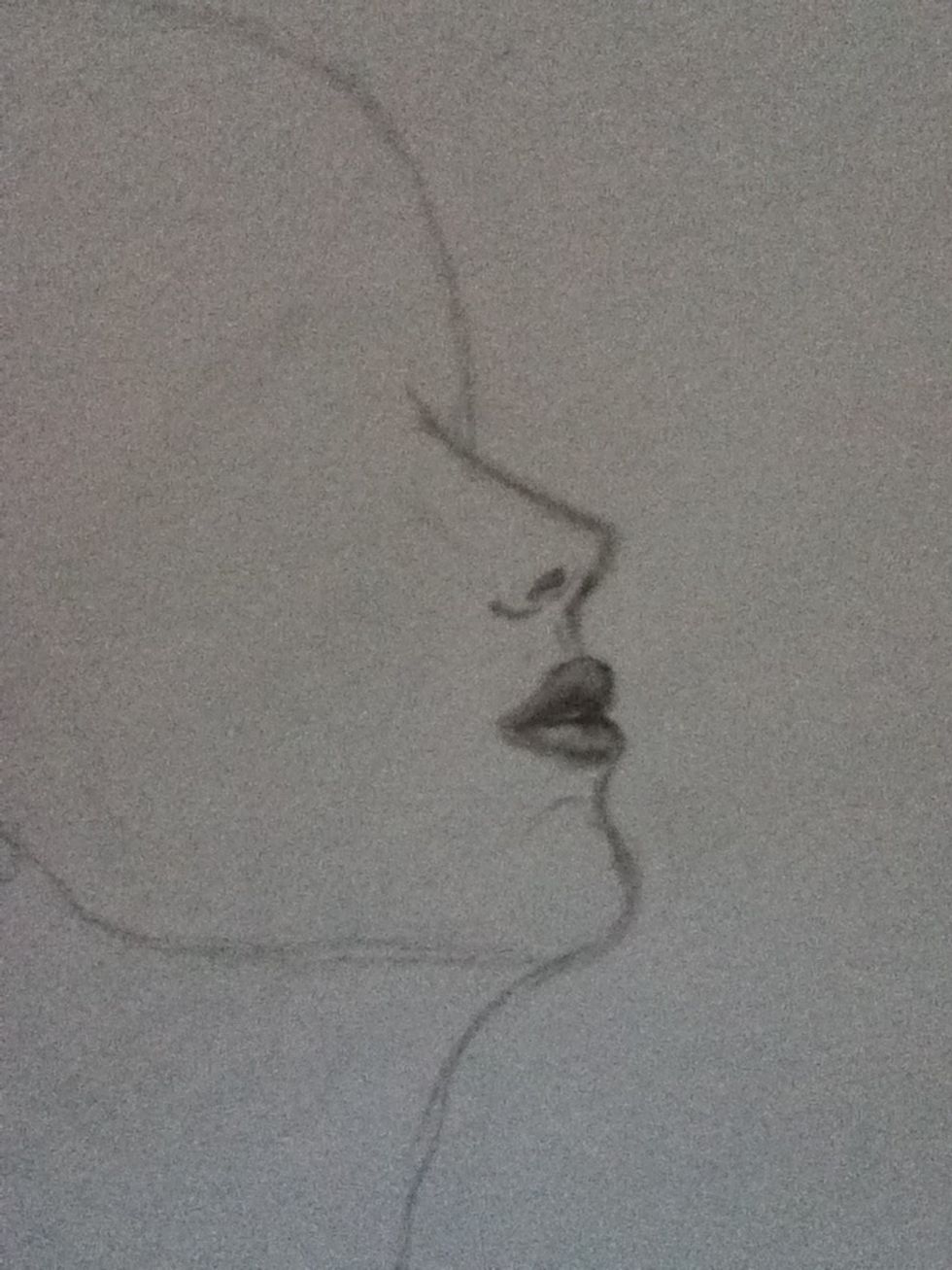 Now draw the nose with 1 full nostril and a tiny mark on the right.
Now shade the entire face in one layer of shading...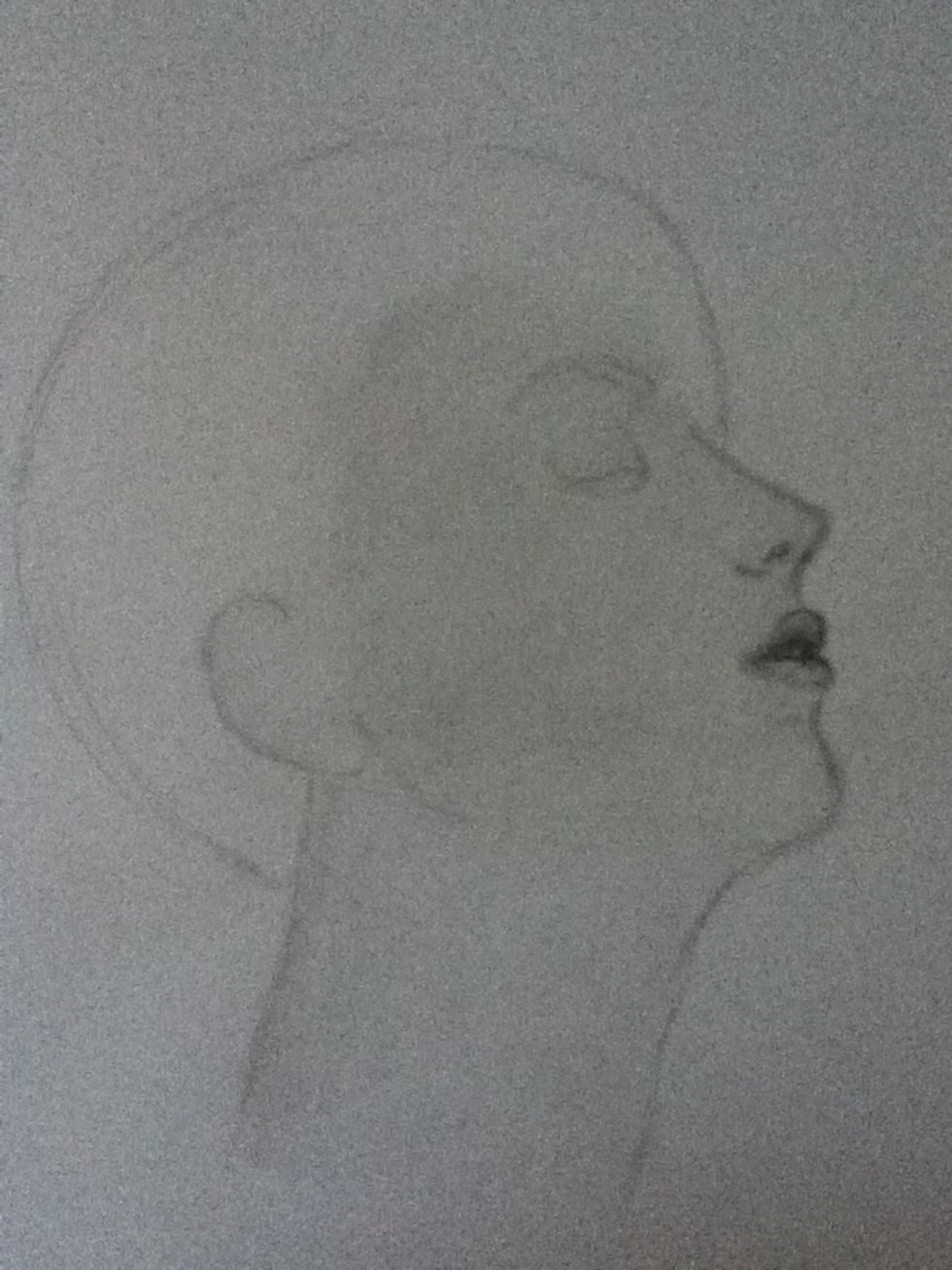 Now outline the eye. Only part of her eyeball is visible and the rest is under the eyelid using shading. Also draw the eyebrow.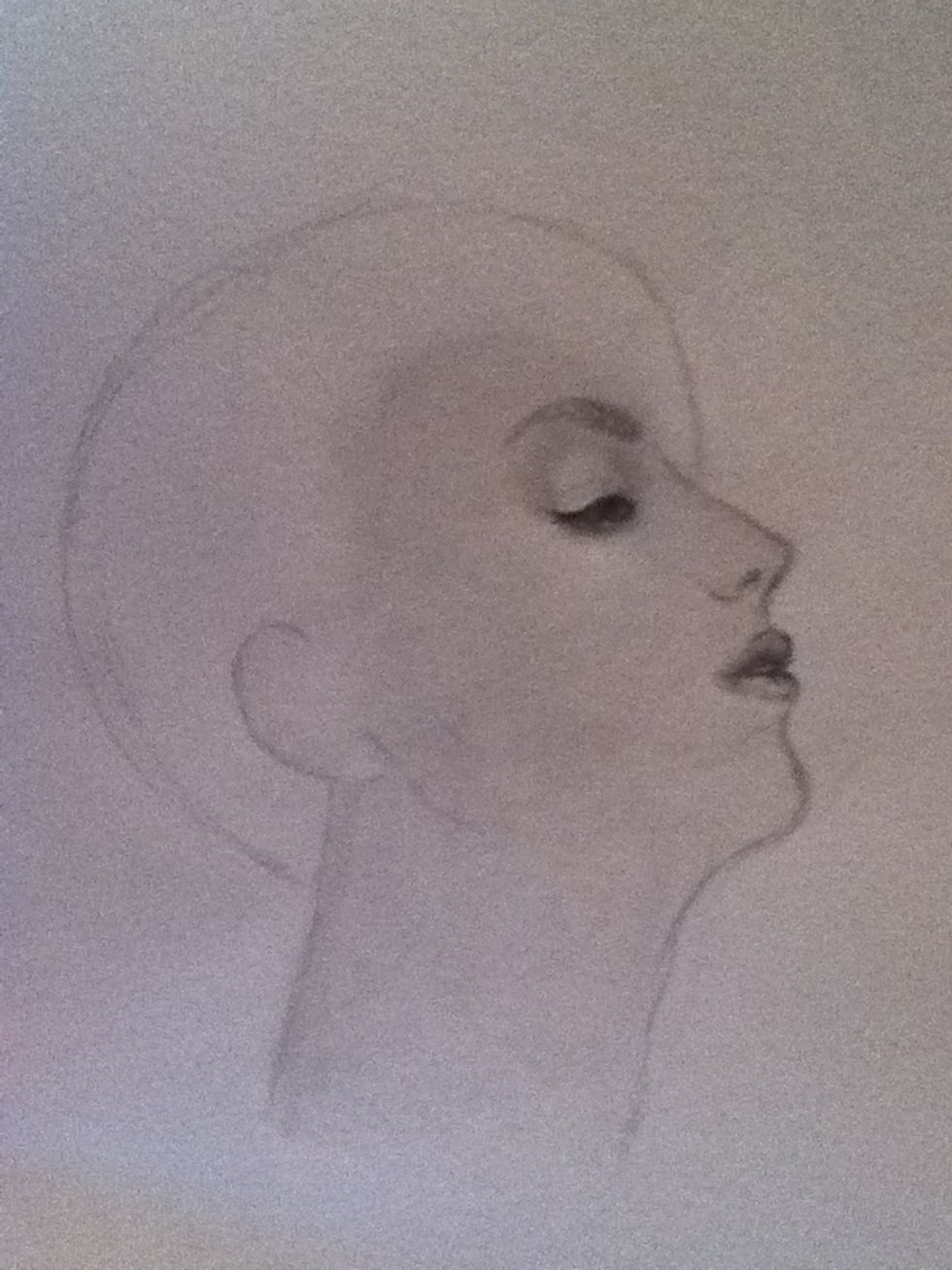 Now shade her eye, I gave her winged thick eyeliner and shading around the eyelid to show a 3D eyeball under the lid.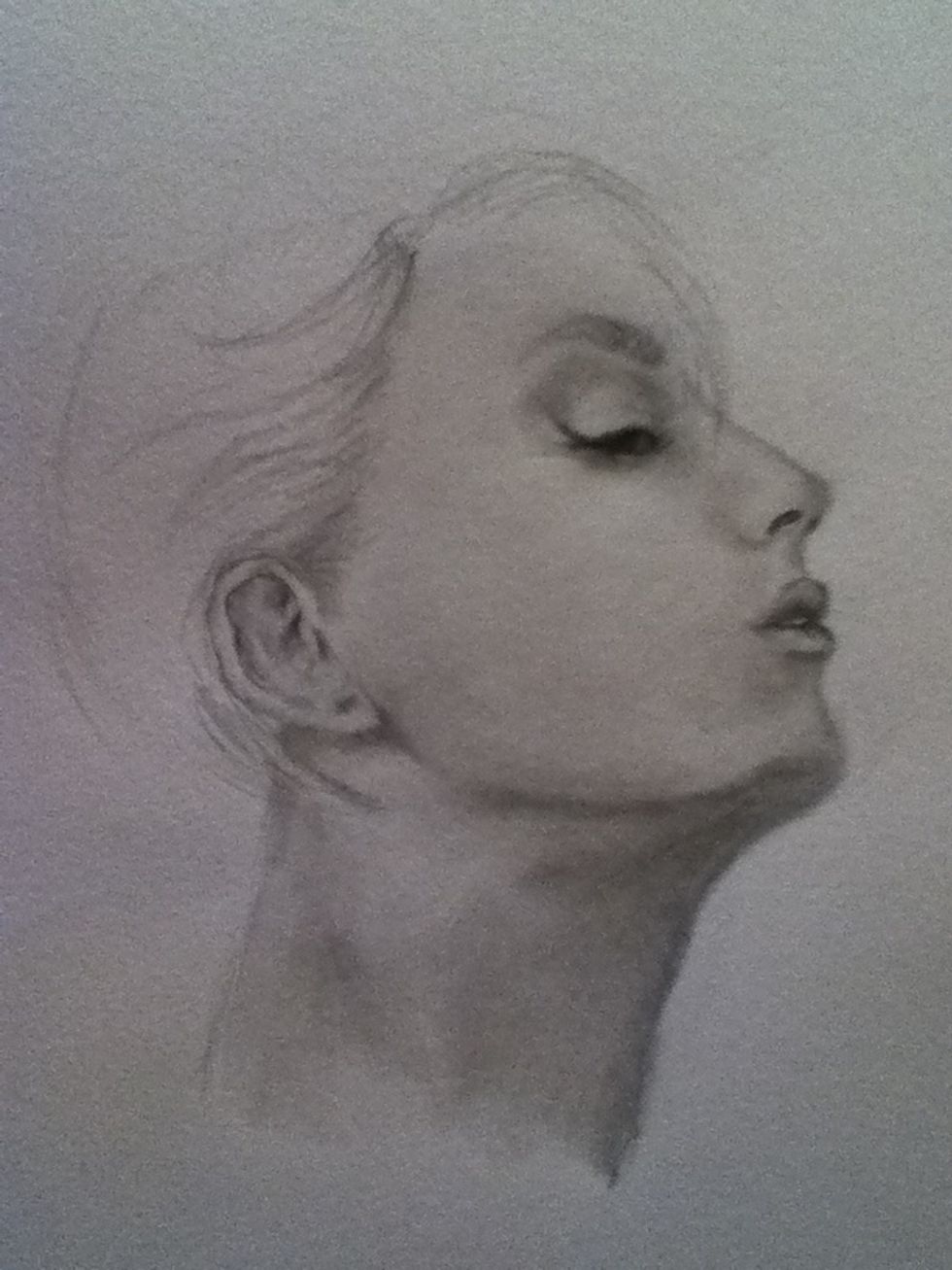 Now shade her skin, look at the muscles in her neck, they are strained from her position and shade under the ears and chin. Also shade the ear and start the hair line. She is starting to come to life!
Now I gave her a smile and shaded her hair with lines then used my blending stick to shade certain parts.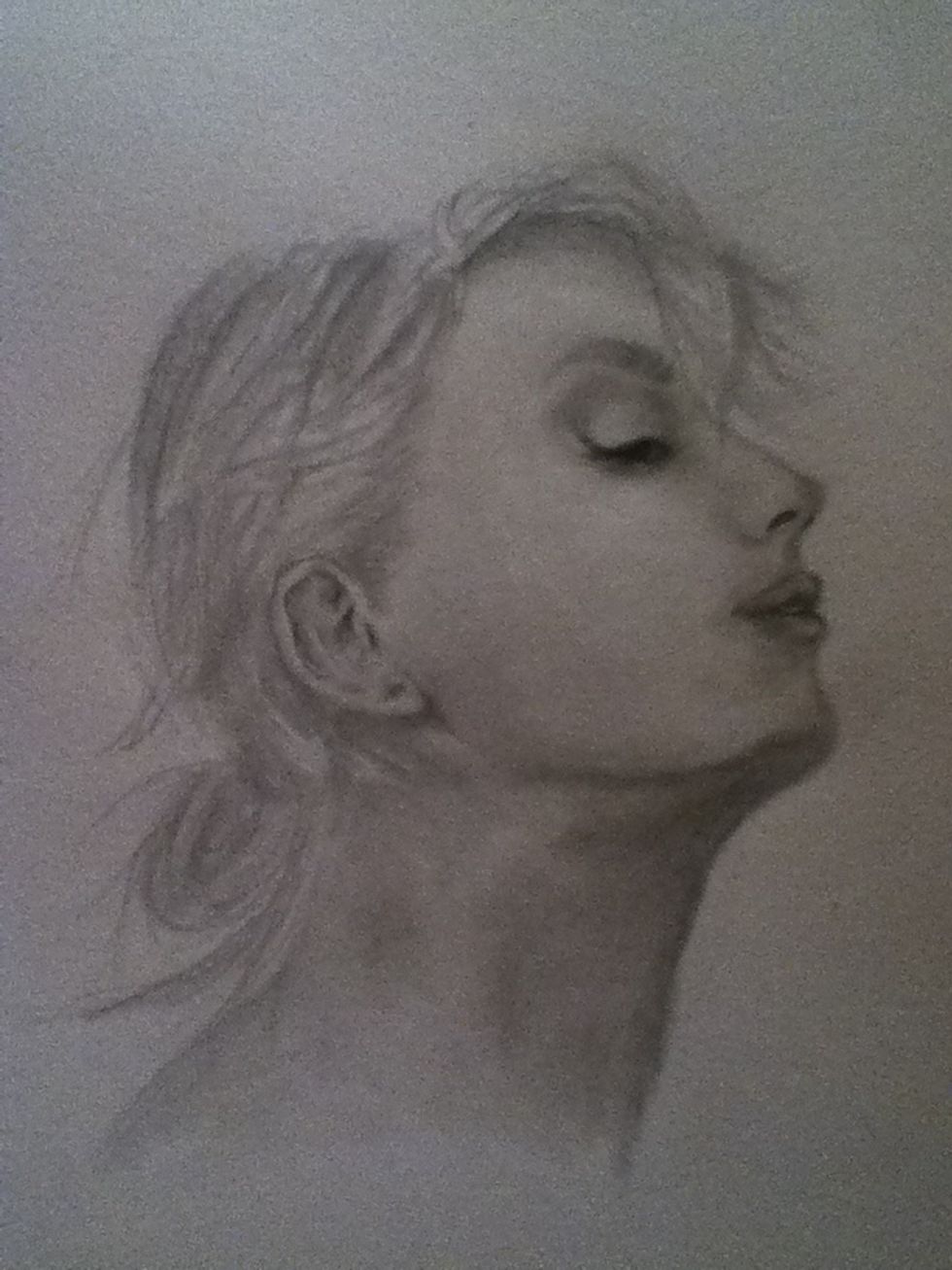 Ta Da!!! A beautiful girl in profile...
Thank you so much!!! Please comment and check out my other 23 drawing guides!!!
The creator of this guide has not included tools
Allie Bauer
Omg, Over 1k followers!! Please follow/comment!! I am an artist, singer, dancer, actor who specializes in ceramics and pencil drawings.