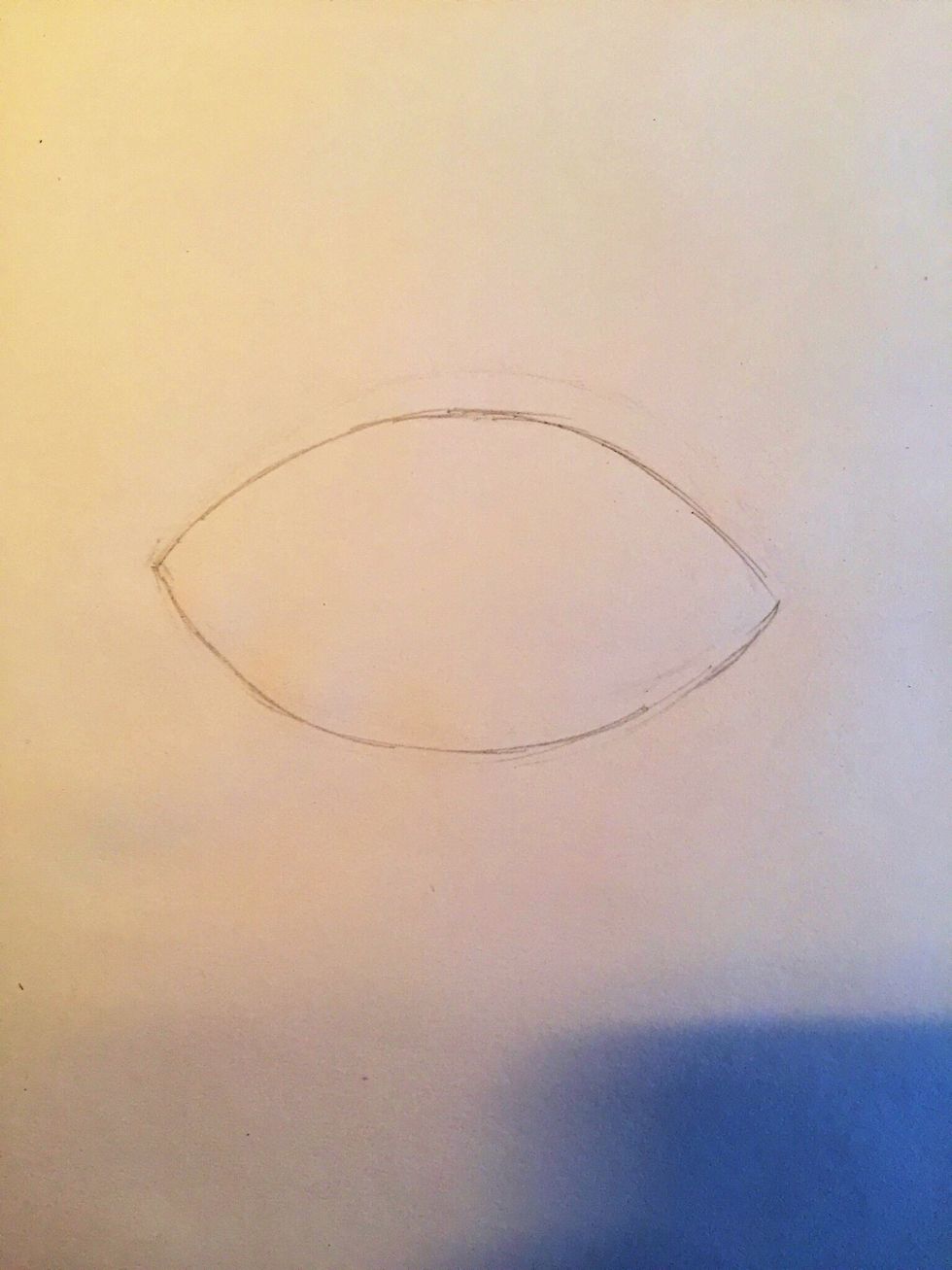 Start by drawing a football-like shape. This is the outline of the eye.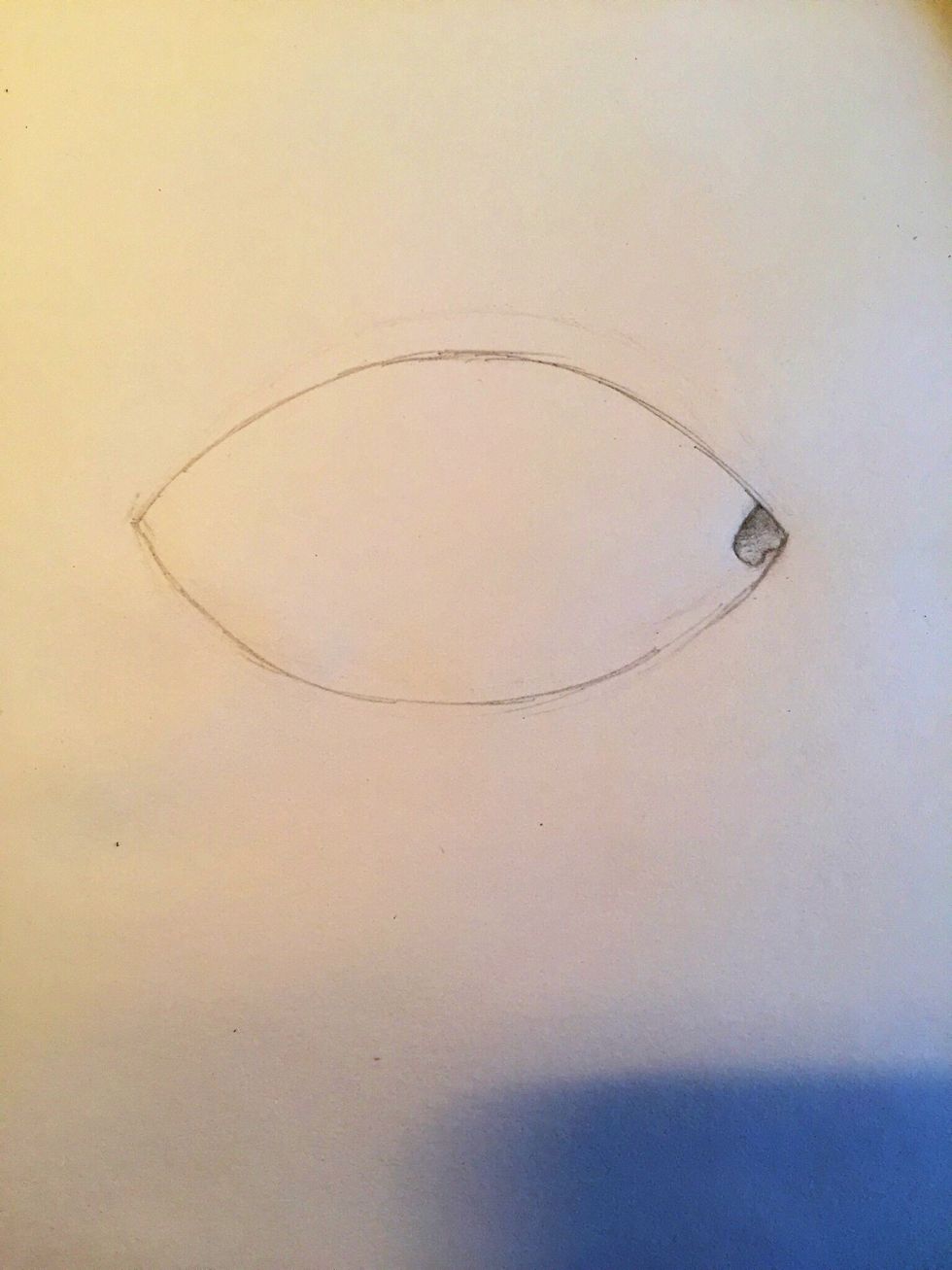 Next, draw the tear duct in the corner. This is an important detail that many people overlook. Shade it in so that it's lighter towards the bottom and darker towards the top, making it look curved.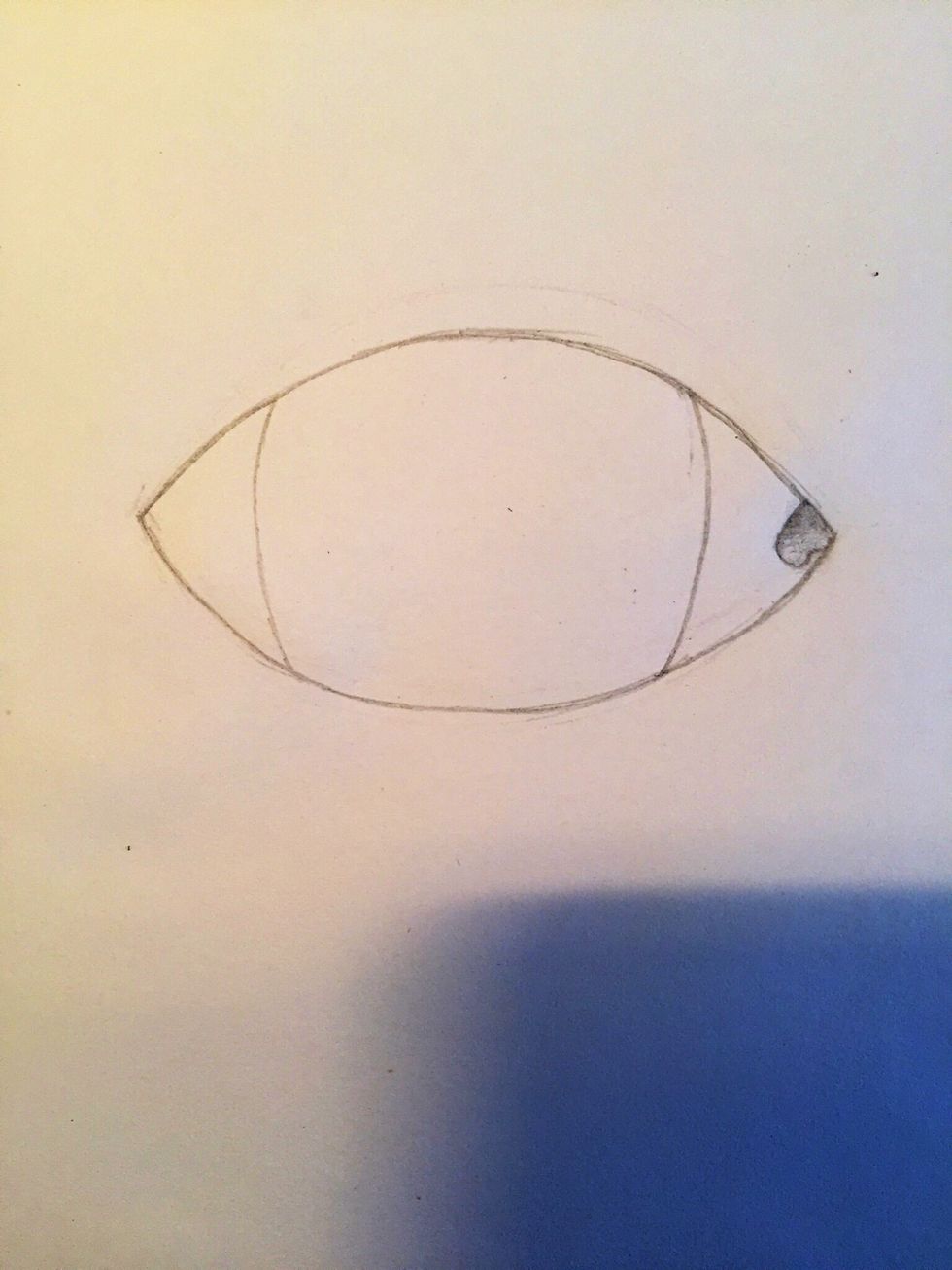 Draw two slightly curved lines for the outline of the iris.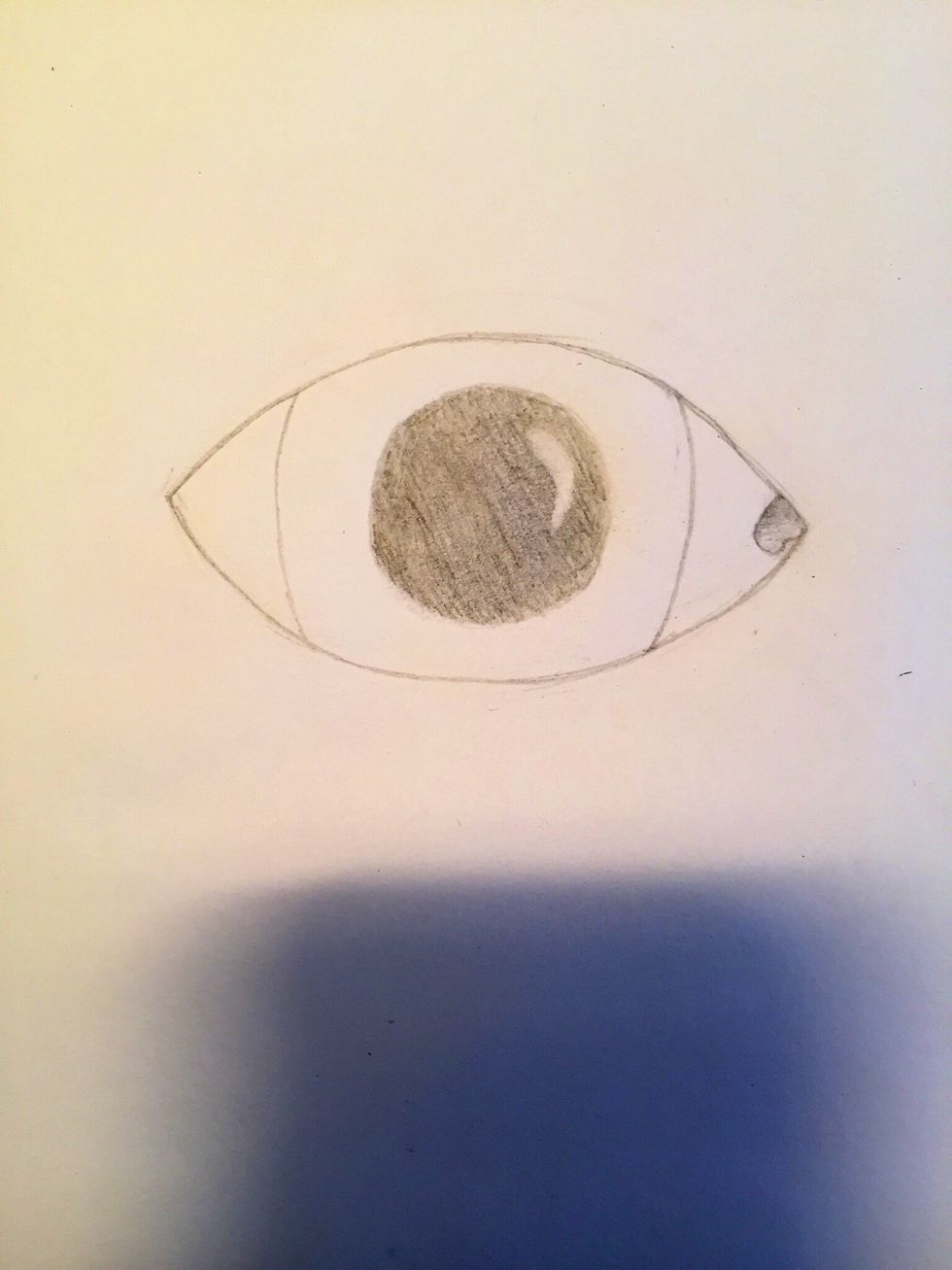 Draw a circle in the center of the iris, and shade it in. This is the pupil. I recommend using a darker graphite for shading, at least 2B. Next, blend it with your fingers.
Additionally, erase a curve in the top right side of the pupil. This is the light shining on the eye.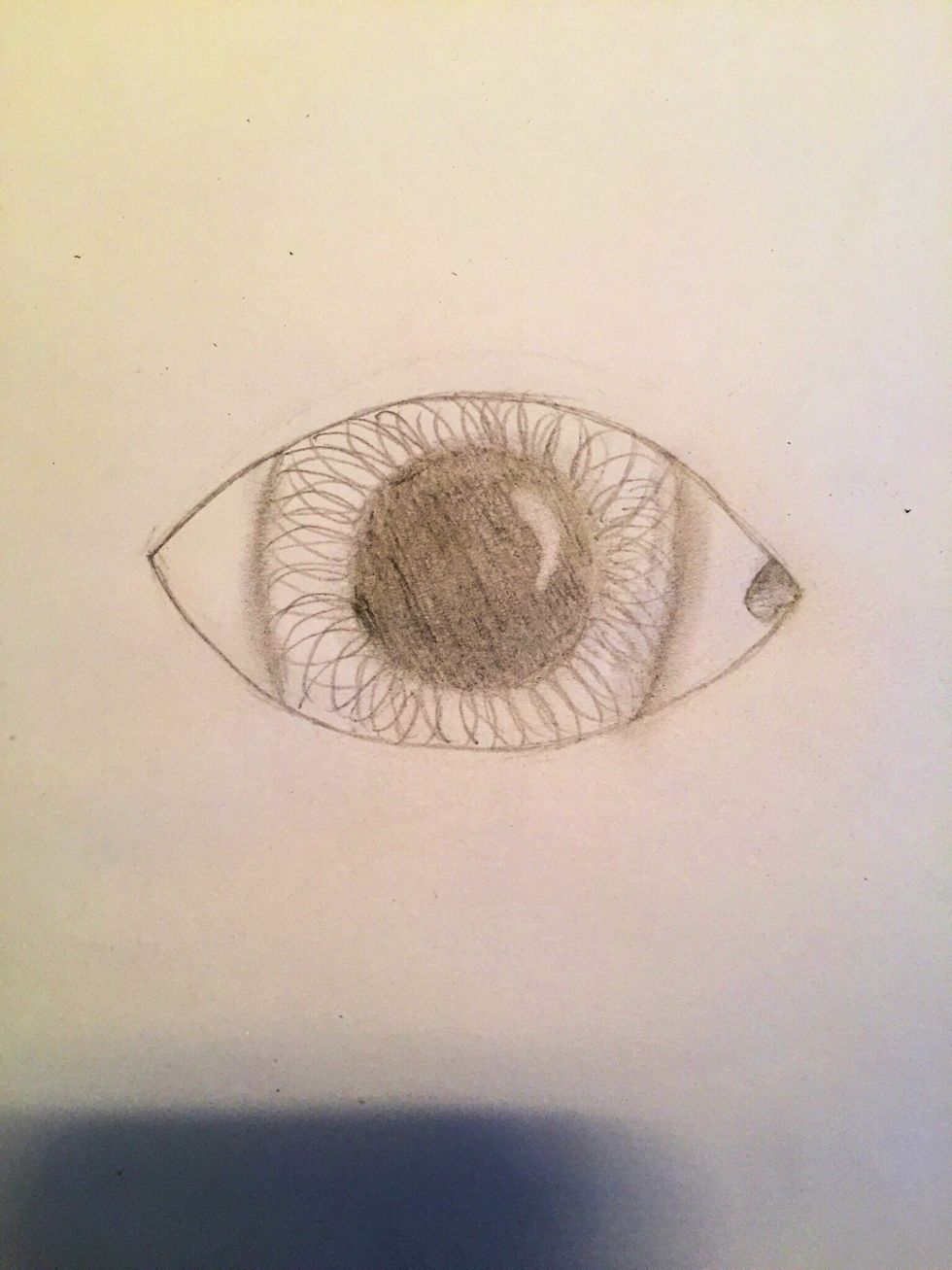 Shade around the iris and the pupil, then blend it with your fingers. This gives the eye the appearance of being rounded.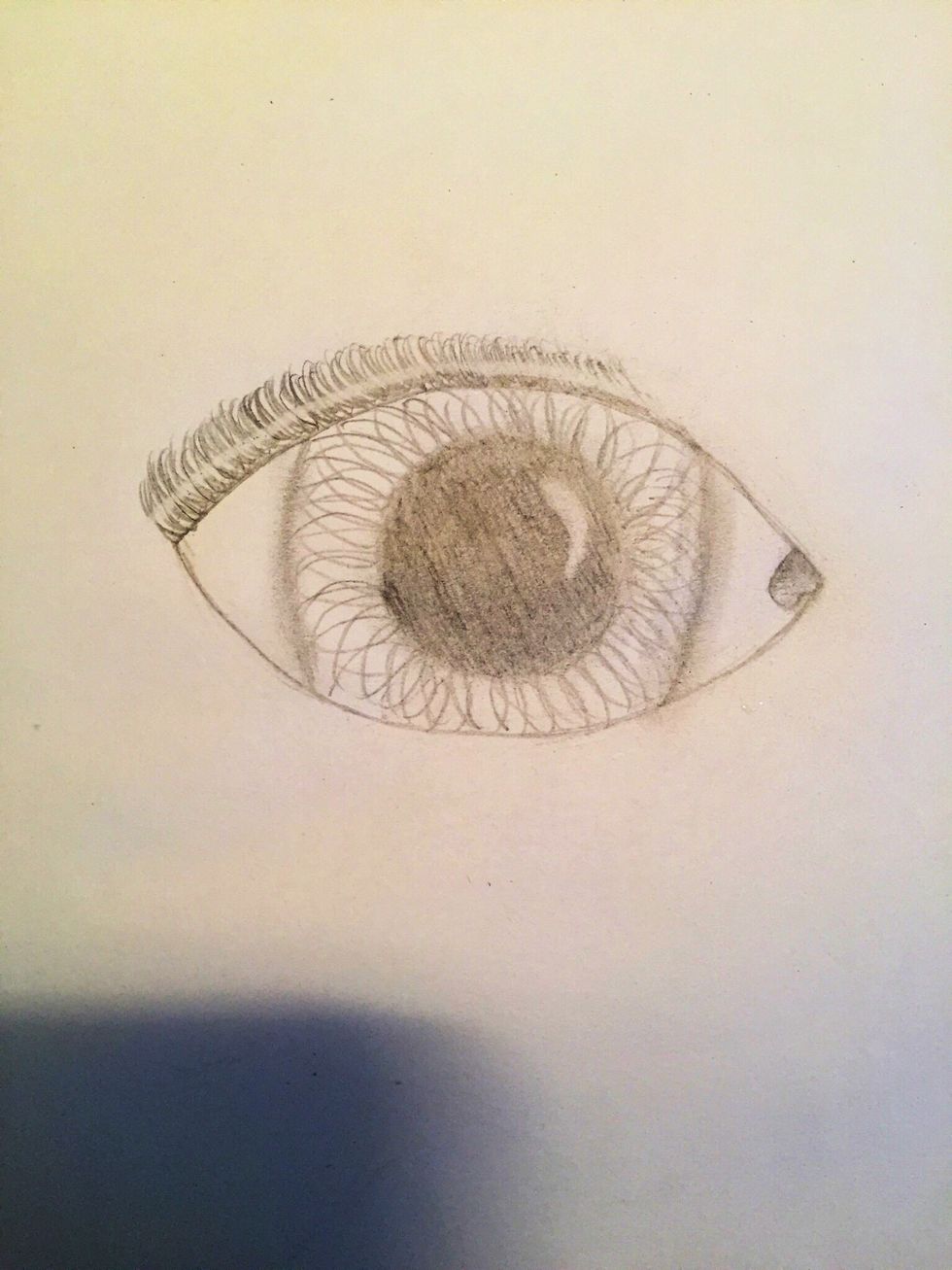 Erase a line on the eyelashes, following the curve of them. This gives the appearance of light shining on the eyelashes.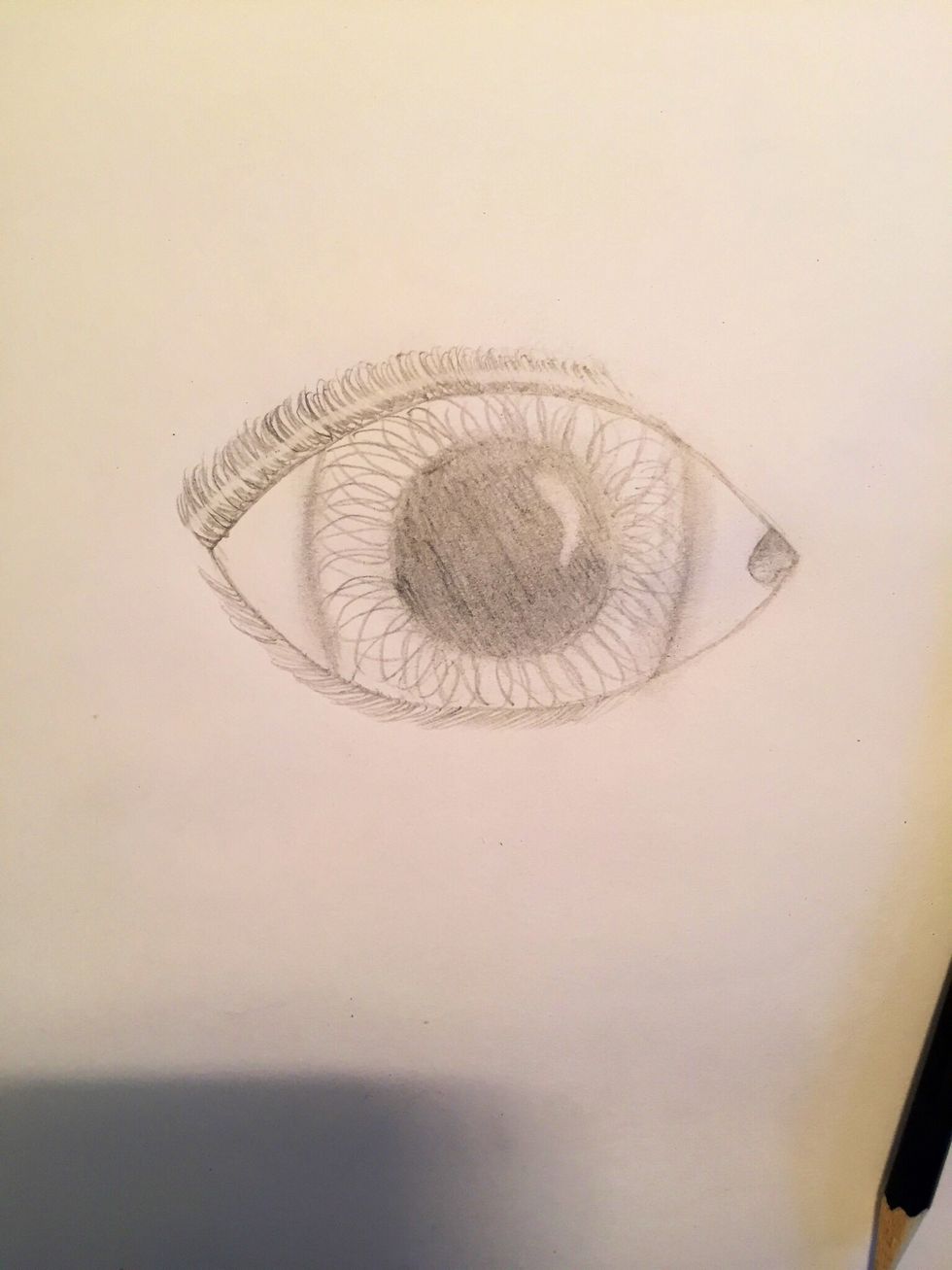 Using the same method, draw the lashes on the bottom of the eye. These should be shorter and less curled.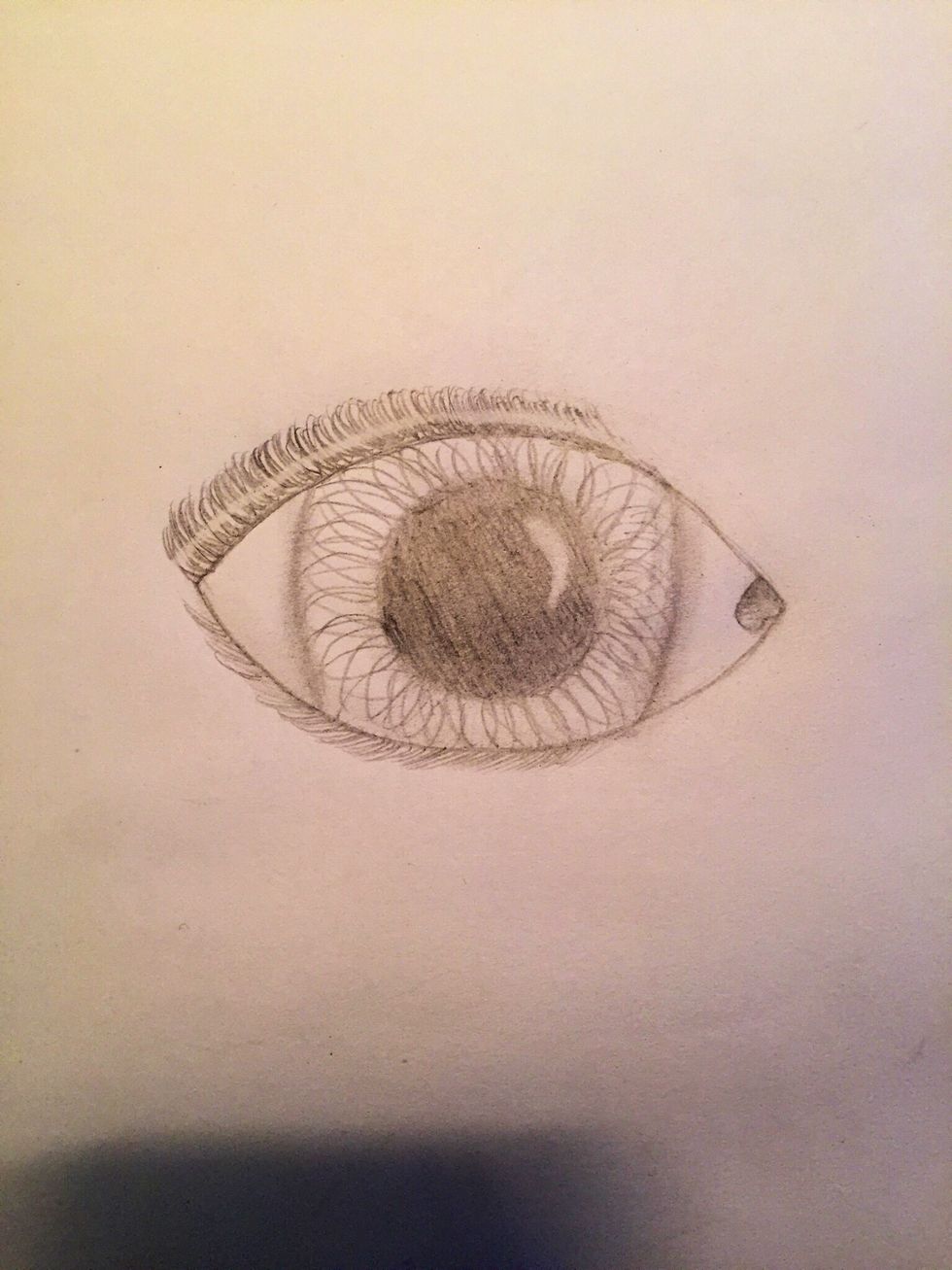 Finished product!
Thanks for reading! Follow & like for more! Hope this guide helped 😘✌🏻️ leave suggestions in the comments!
Sketching pencil- preferably H or HB
An eraser
Drawing paper