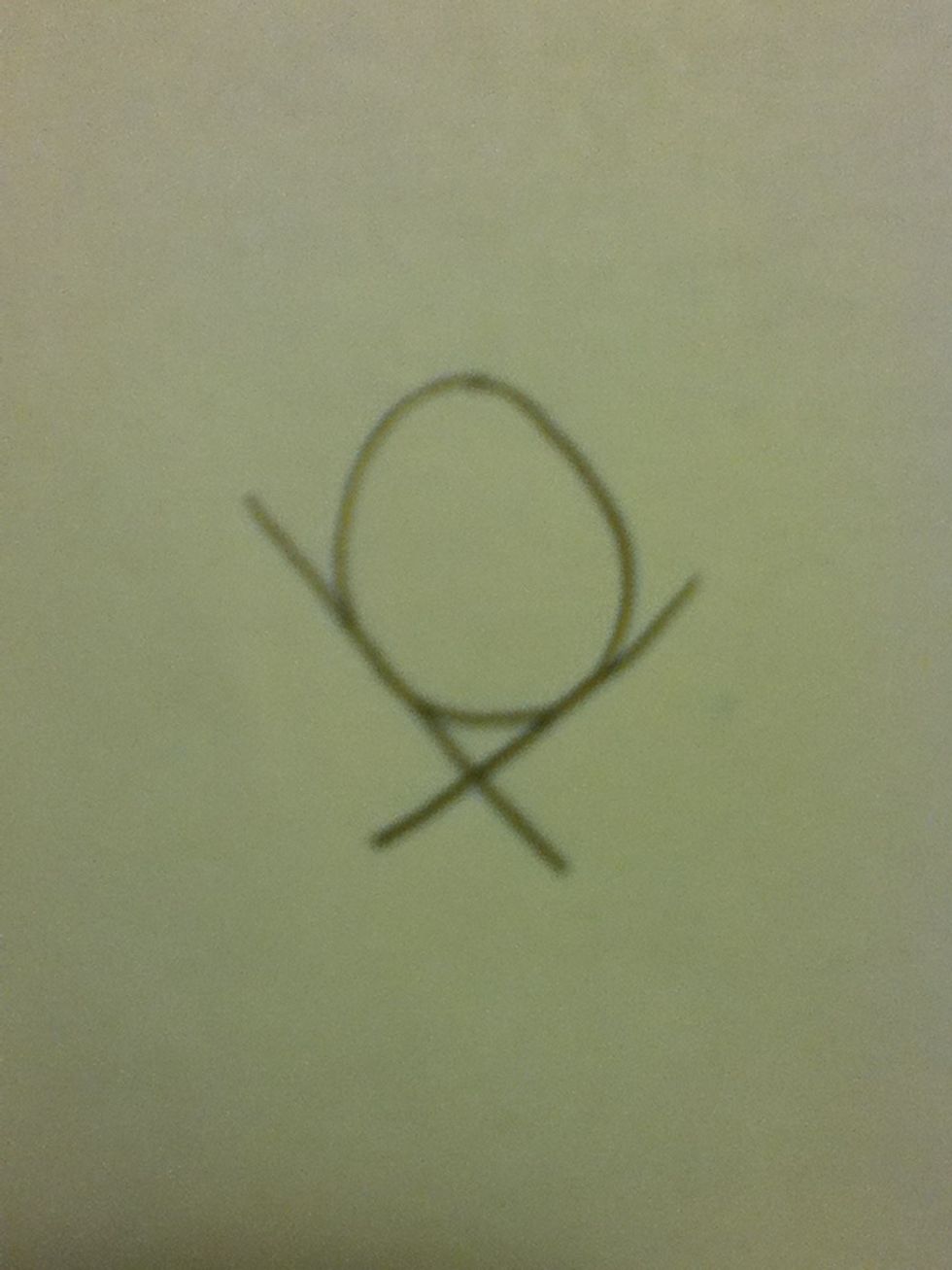 First, draw a basic head with a simple circle and diagonal lines, i would start out big to make it easier!
Next, erase the bottom half so you can smooth the face out
Smooth the face out by connecting the top half to the place the two lines met. You'll also want to add a line to the center, called the center line.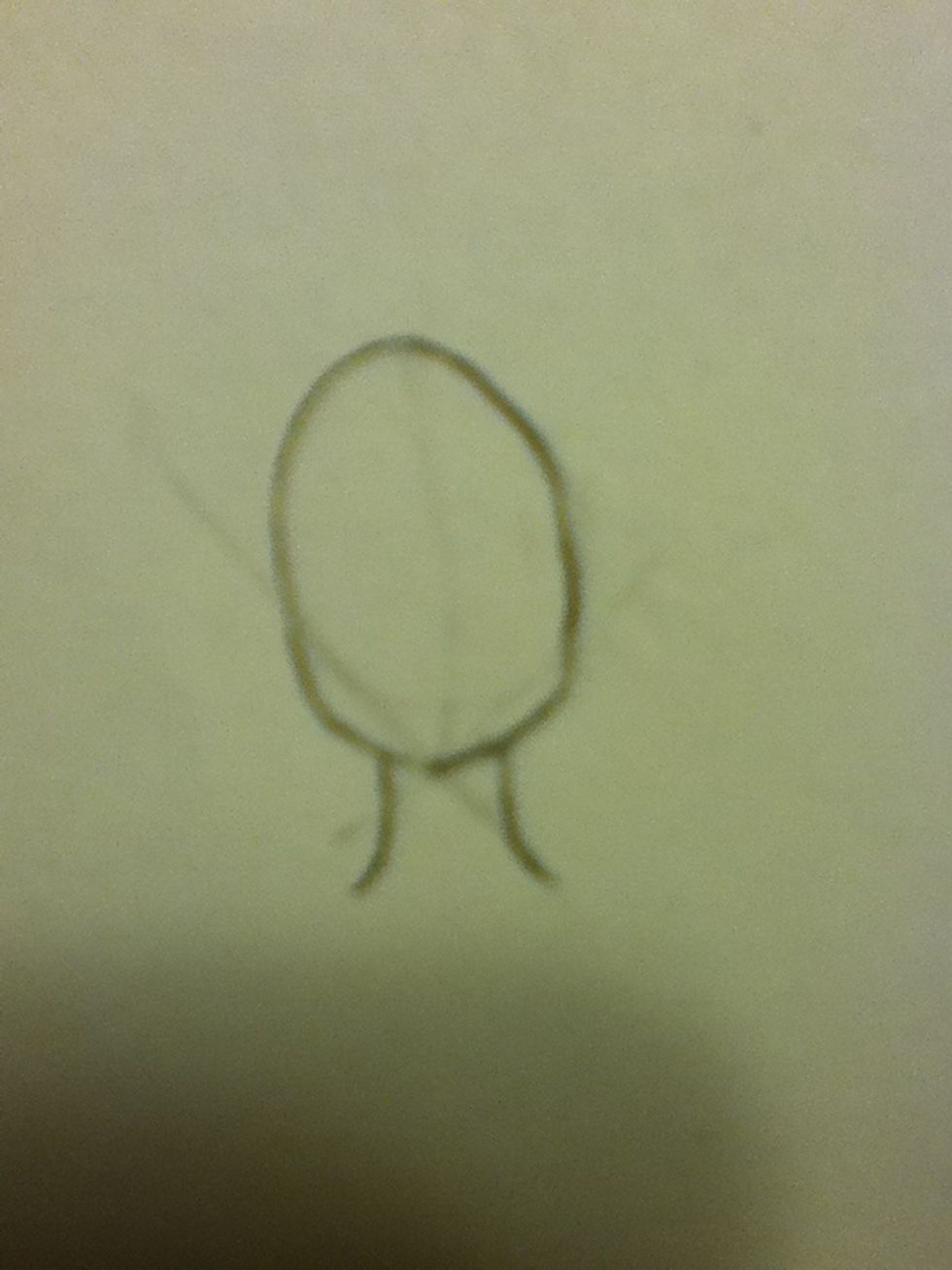 Now, add a neck! You actually dont need this RIGHT now but it makes the head look better according to me.
You add the nose starting at the center line and it comes away from the center line for the tip. Also add a smile so you have a happy chatacter.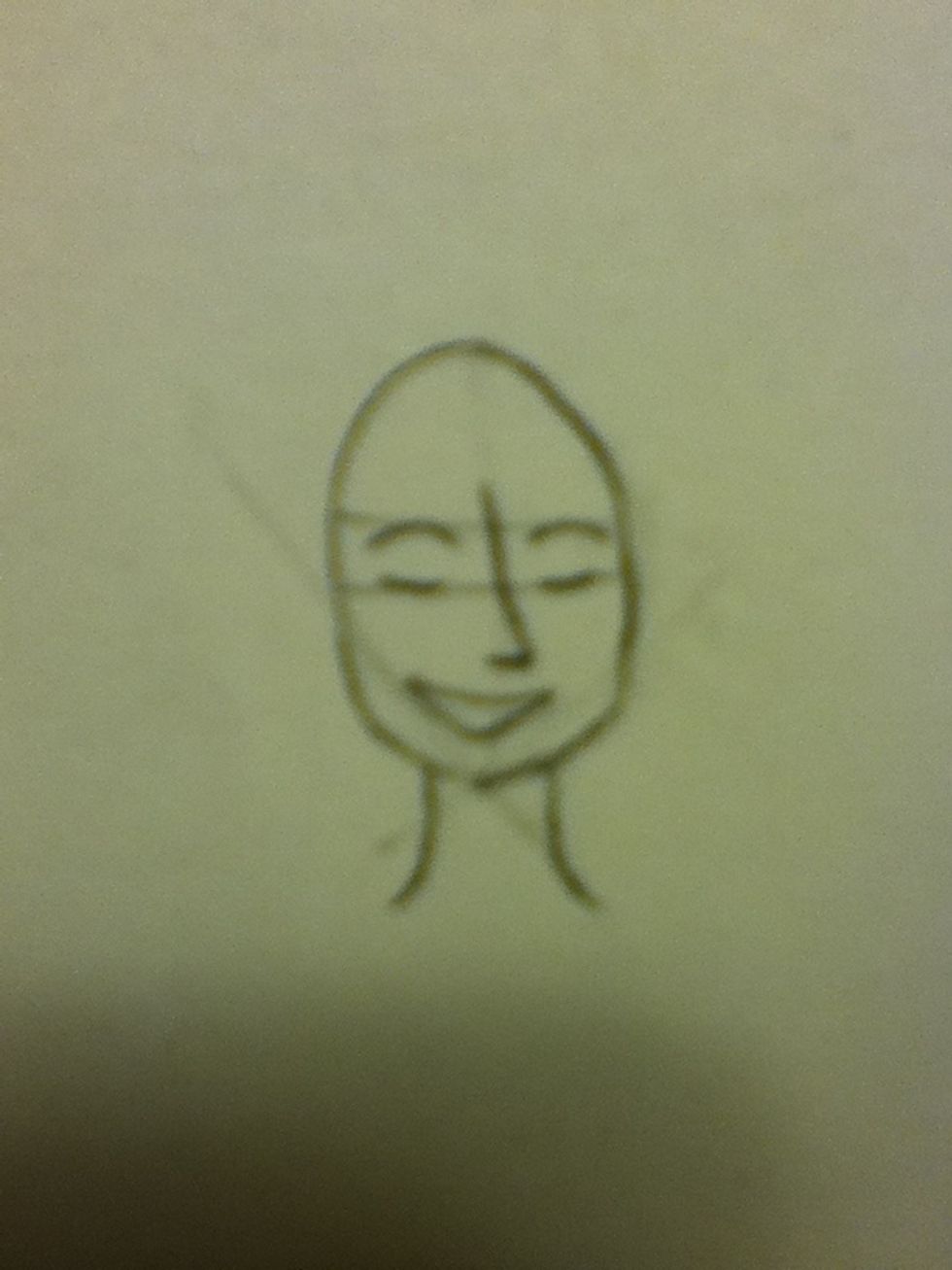 After that, draw two faint lines somewhere around the middle of the bridge on the nose. These are the guidelines for your eyes! You'll also need to add the start of the eyes(as seen above)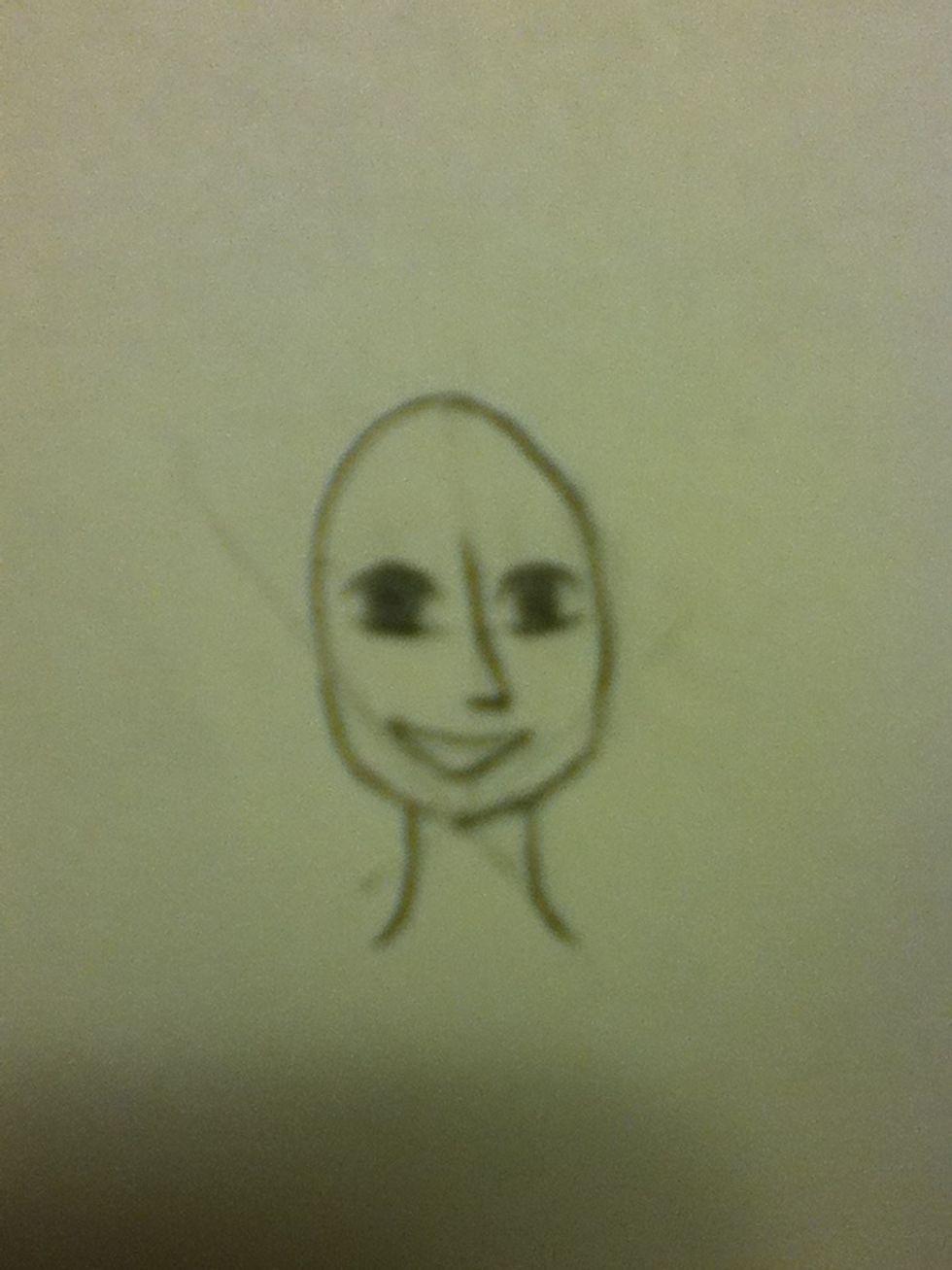 Now make and color in the pupils/ irises for the eyes( the pupil and iris are the same thing in my style of drawing). It is basically a small circle.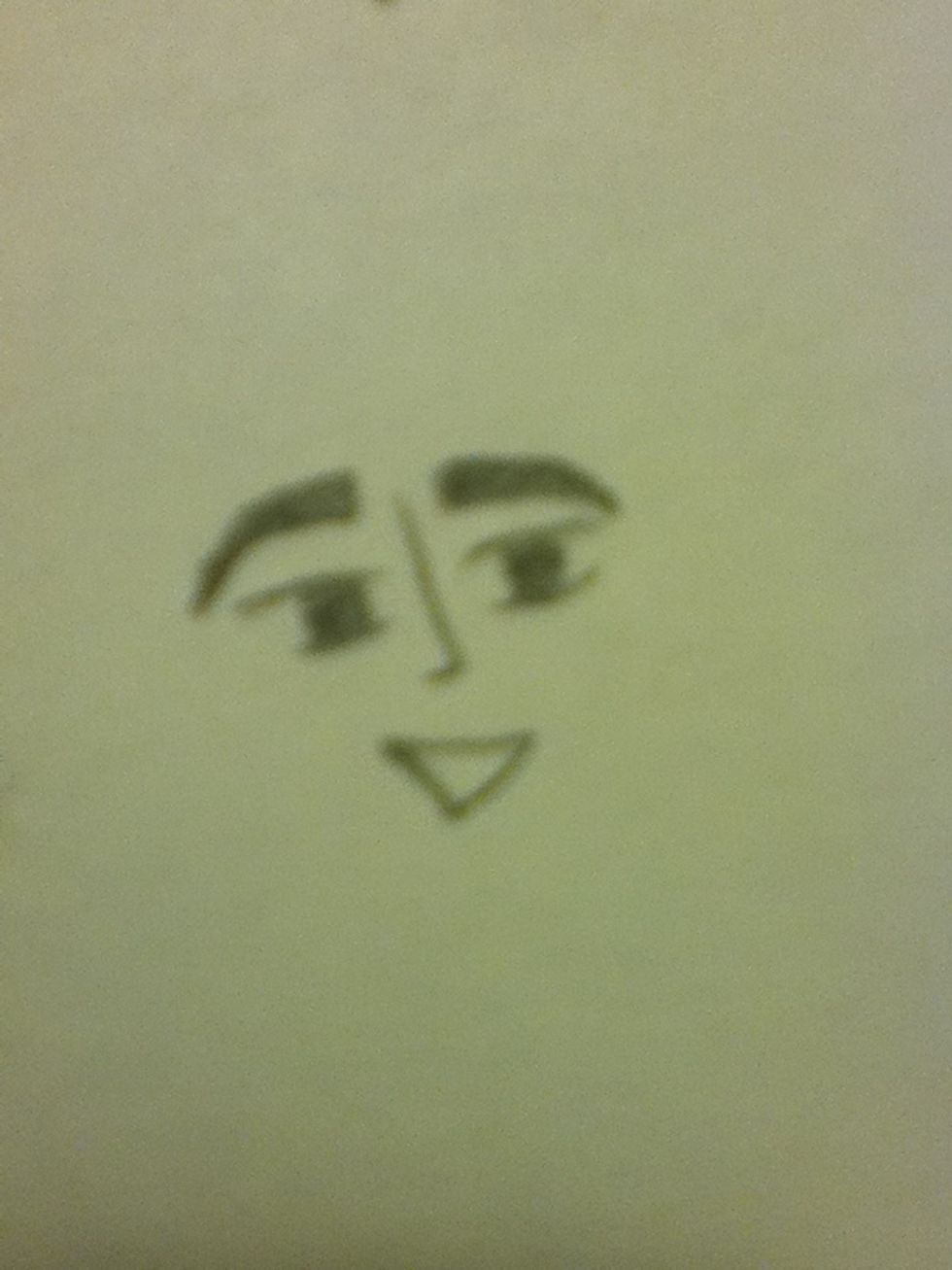 Now is the time to decide if you want to draw a boy or girl. If you want to draw a boy you can add big eyebrows (they also look good not colored in). If you want a girl leave it the way it is!
Ill continue with a girl, i personally find girls easier to draw. So she needs hair. No bangs is also easier and above i show the basic for long straight hair.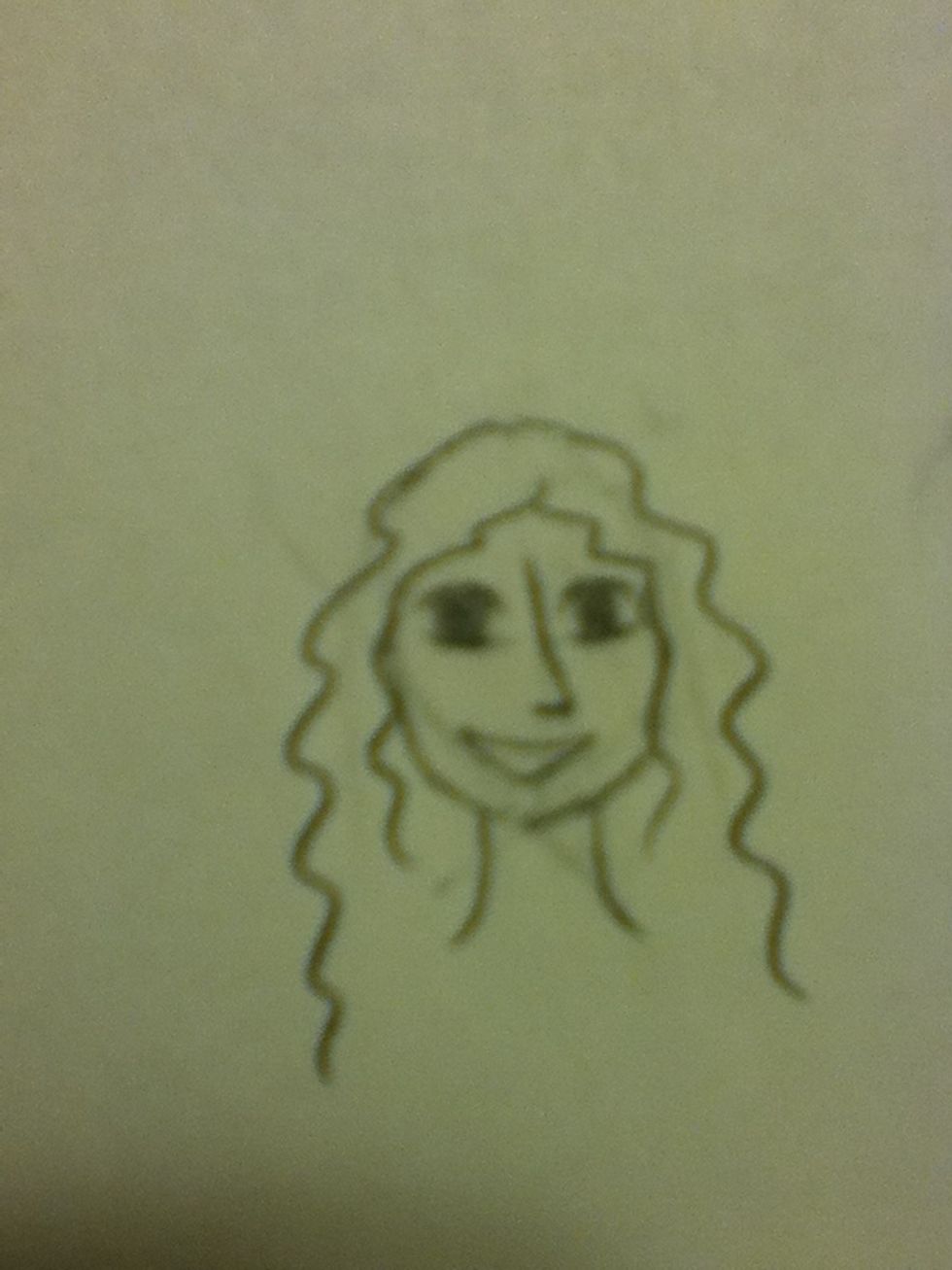 Here is wavy hair, which i feel looks nice for this chatacter
Next she gets some shoulders and the edge of her shirt or dress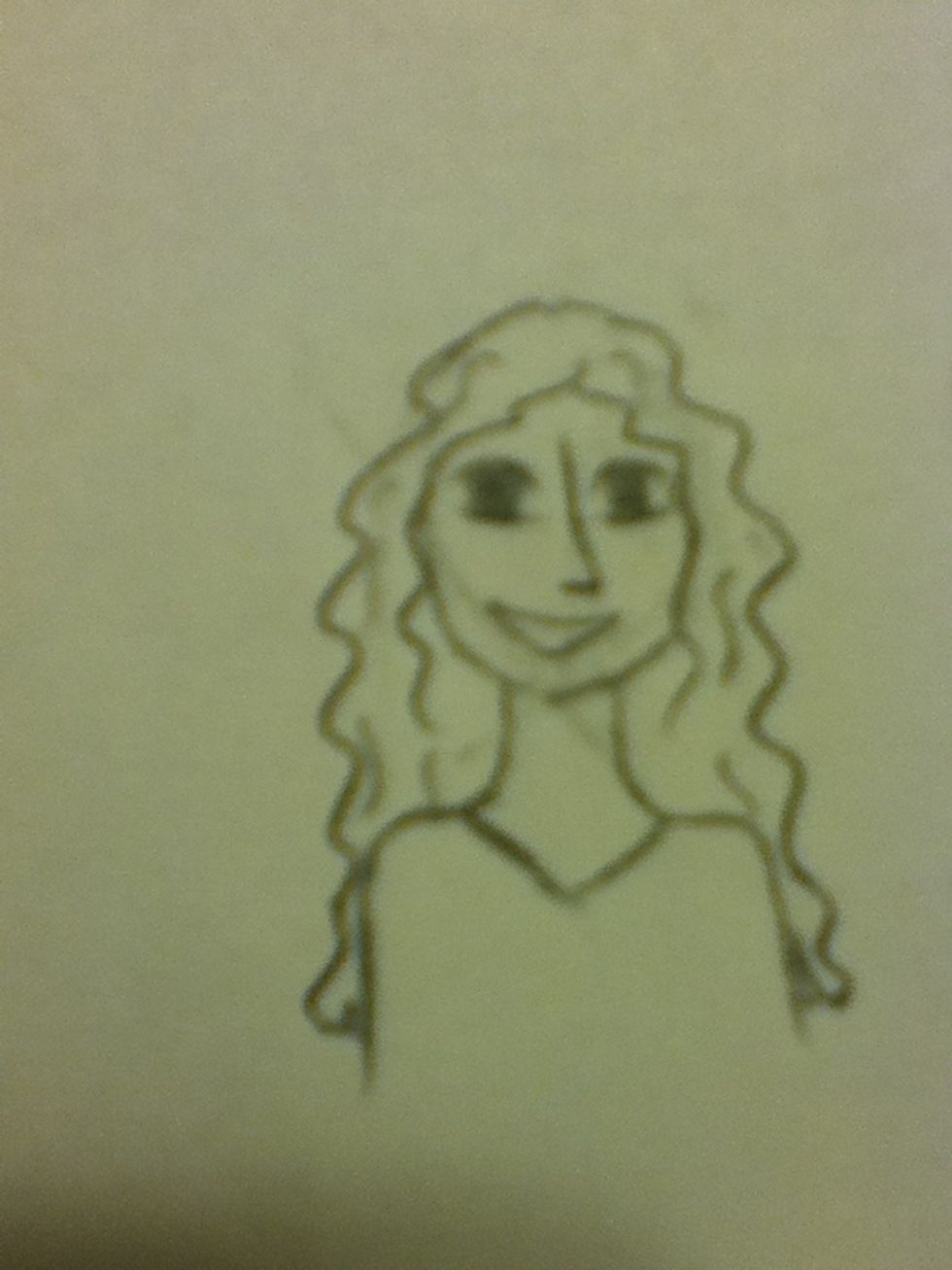 Now for hair details! End the hair straight for wavy or straight and add some wavy (or straight) lines in the main body of hair for detail.
To finish up add detail, shading and lighten the end of the arms so that you dont have an abrupt stop! You can also add some embelishments if you want!
Voila!