Get your piece of paper or drawing.
I drew this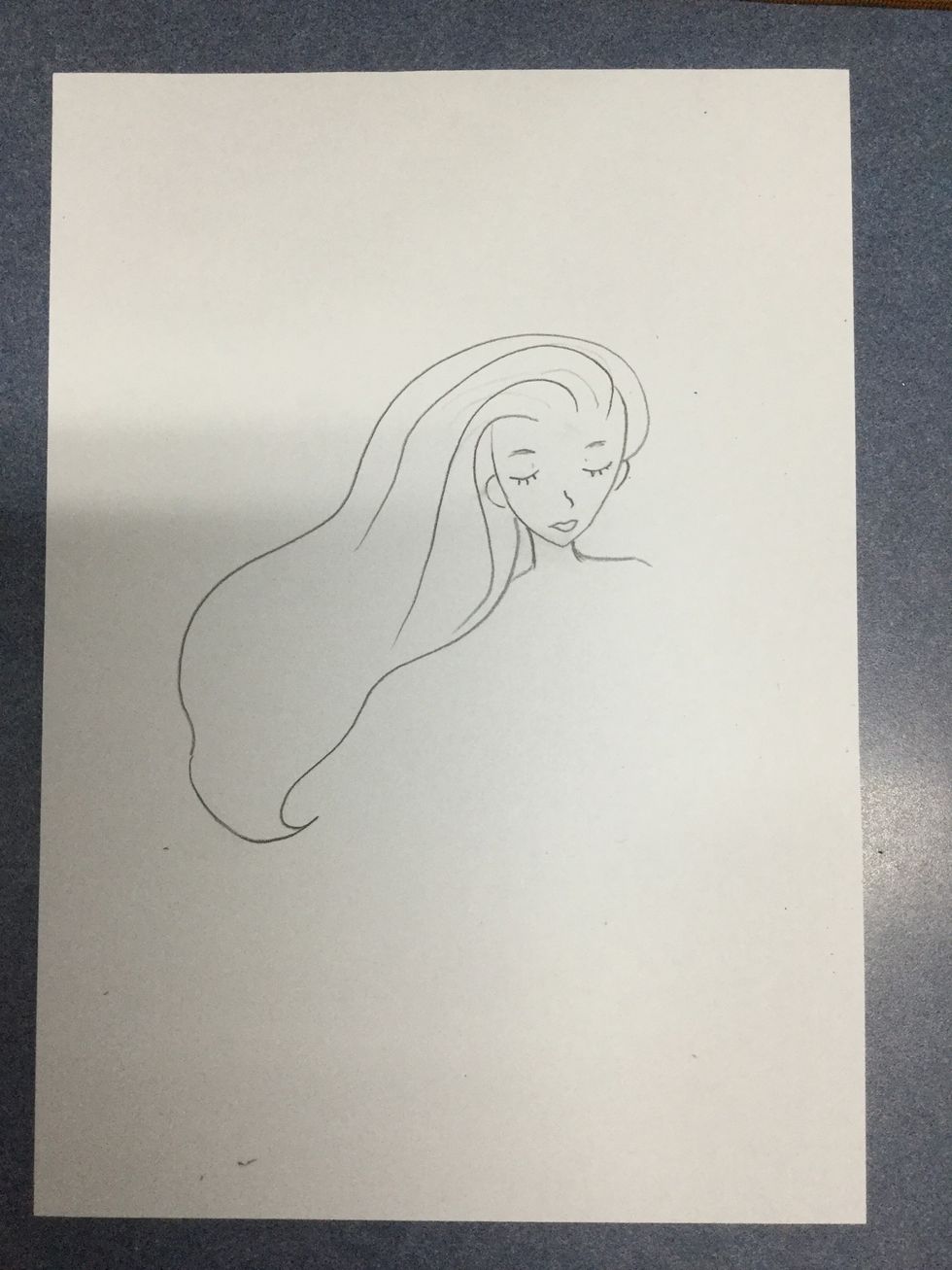 Get your coloured pencils of choice, you can choose as many colours as you want.
Woah pencils....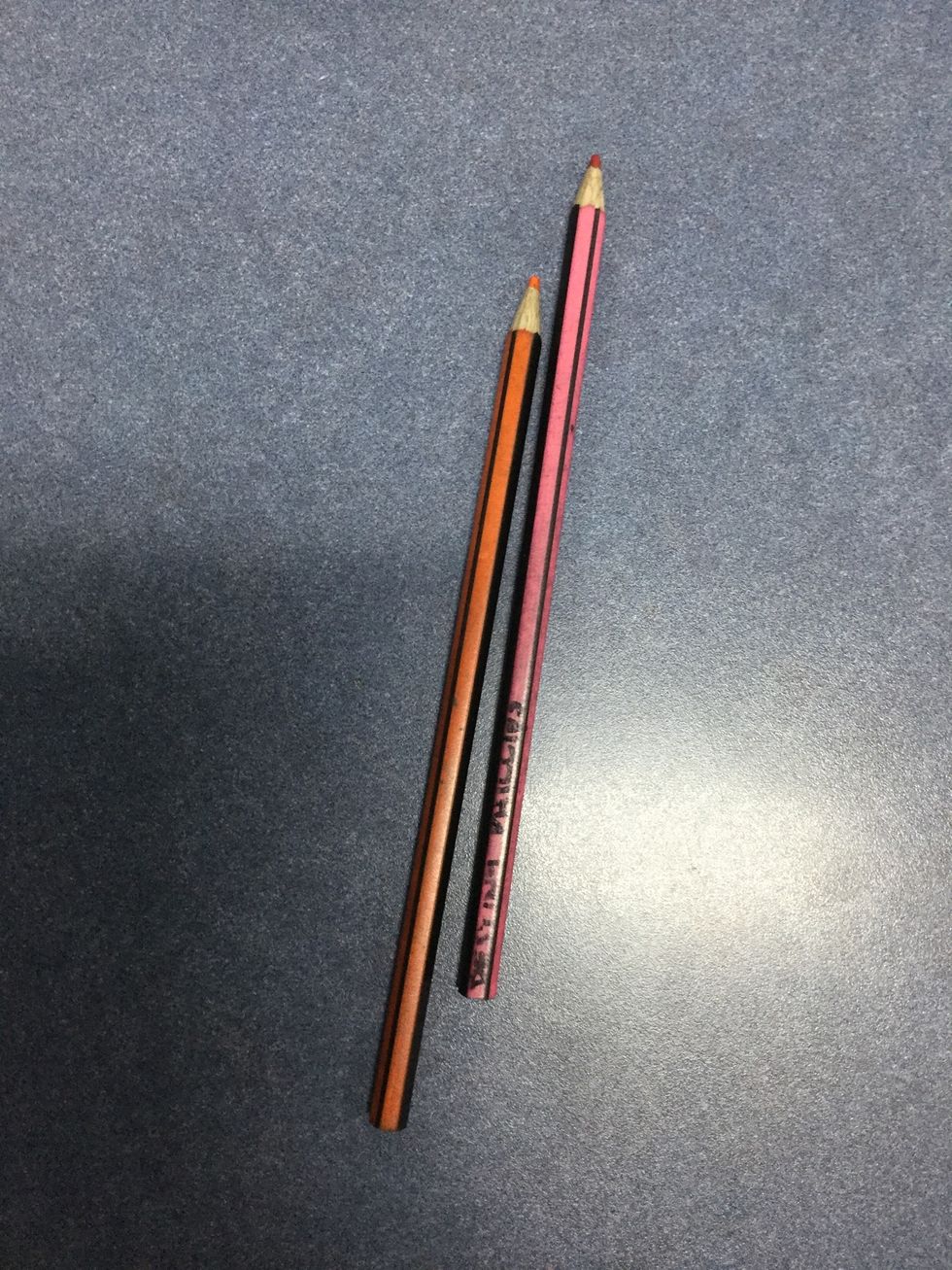 Before starting the colour try testing out them on paper and see if you want different colours
Woah colours....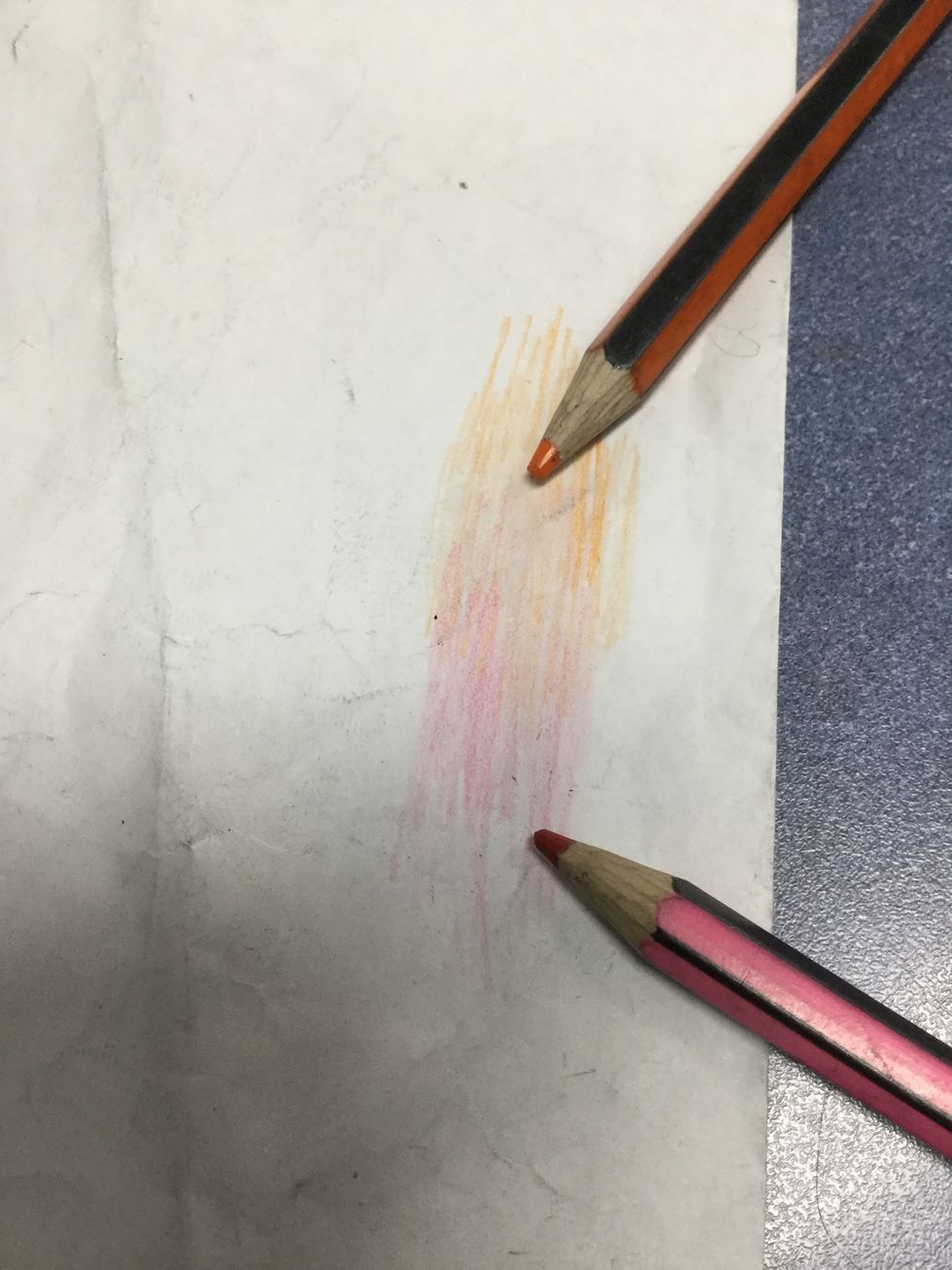 Now that you have the colours, it's time to start colouring! First, use one of the colours at the start of the part which you desire, remember not to go the whole way!
Not done yet!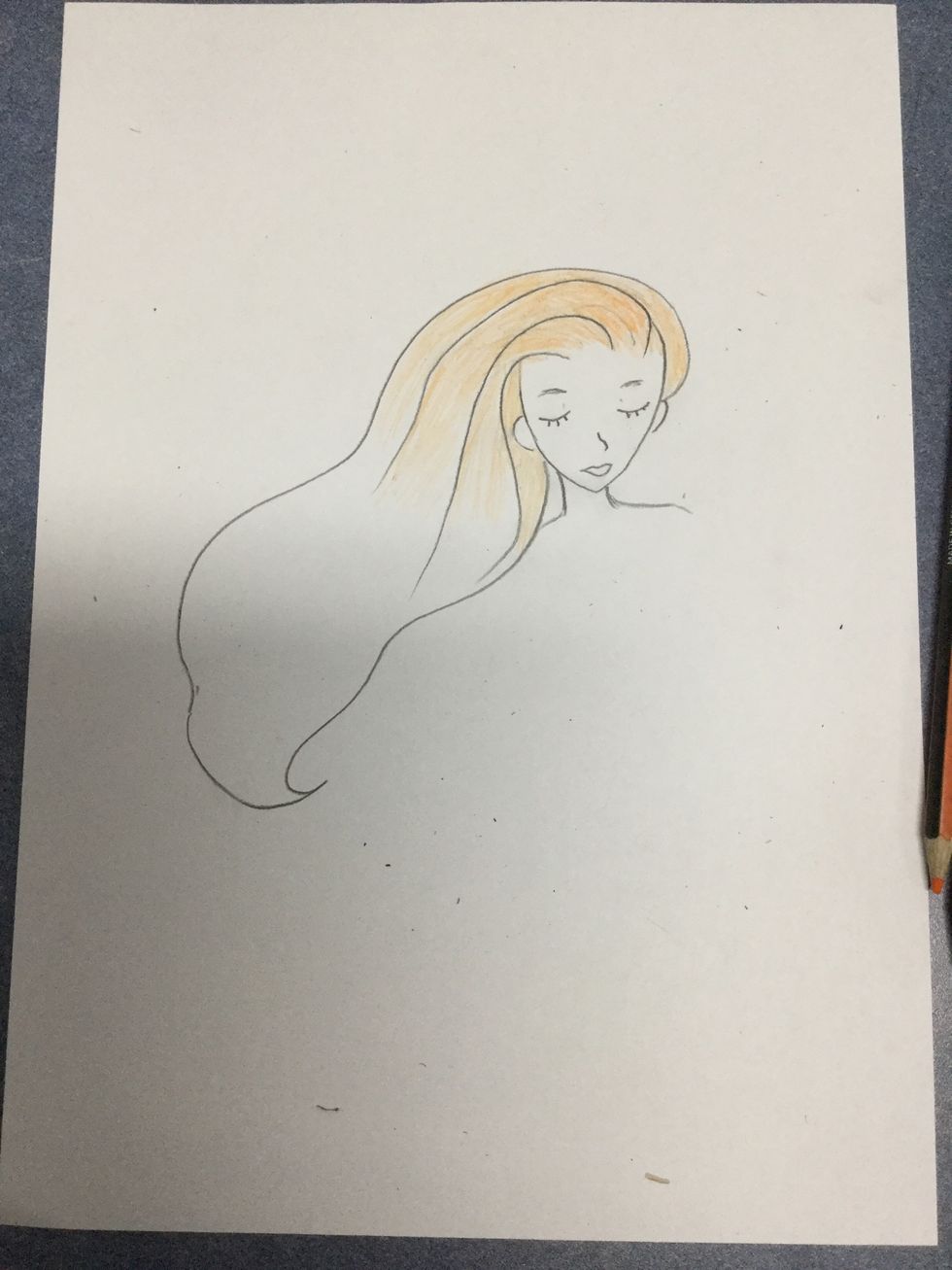 At the other side of the desired drawing part, use your other colour and start colouring it but before you attach the colours, make sure they are balanced out. Try to blend colours.
Sunset hair :3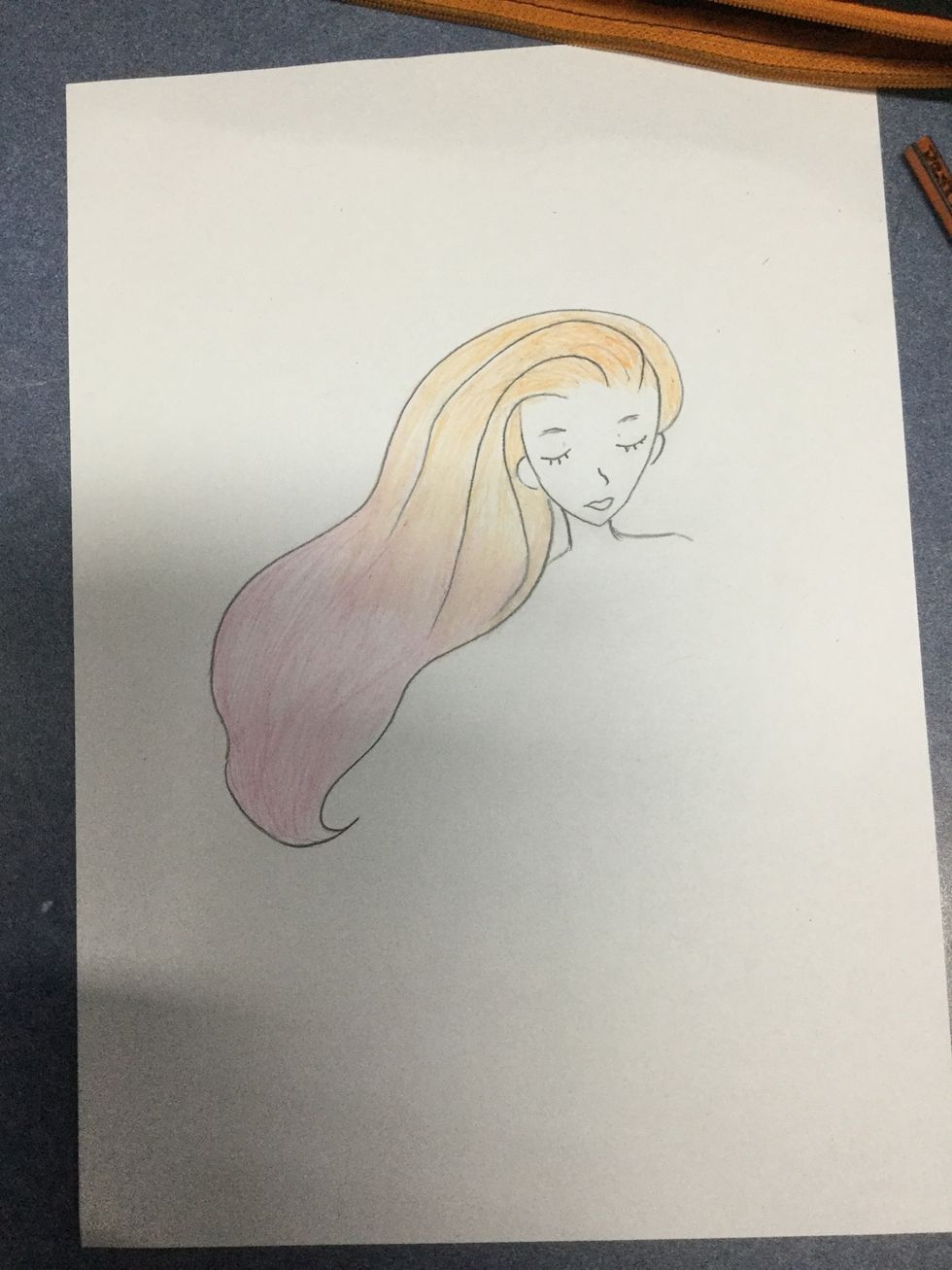 Now that your finished, add some final touches to make the picture look even better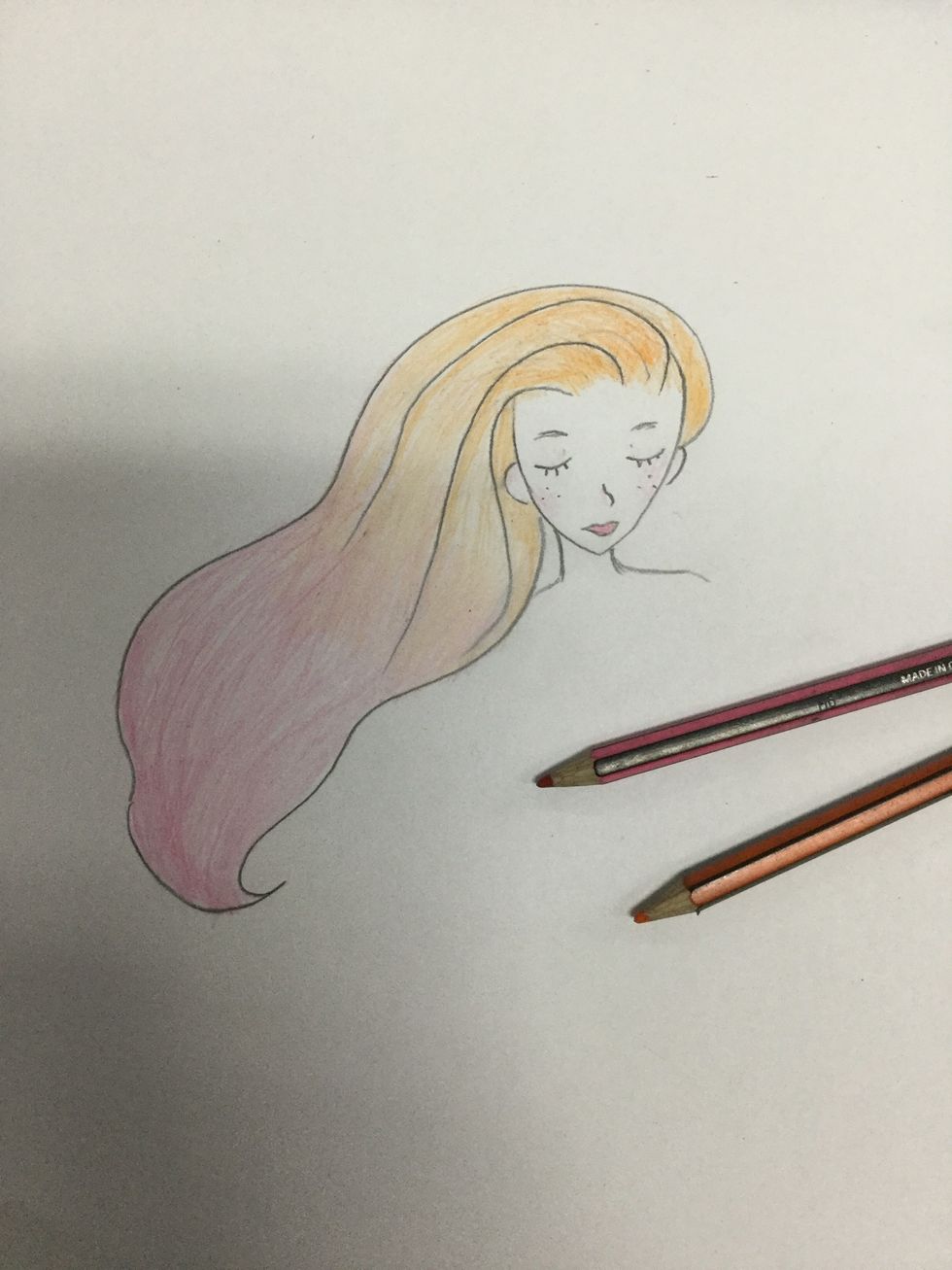 Coloured pencils
Paper
Pre-made picture ( optional )
Rubber ( optional )
Sharpener ( optional )