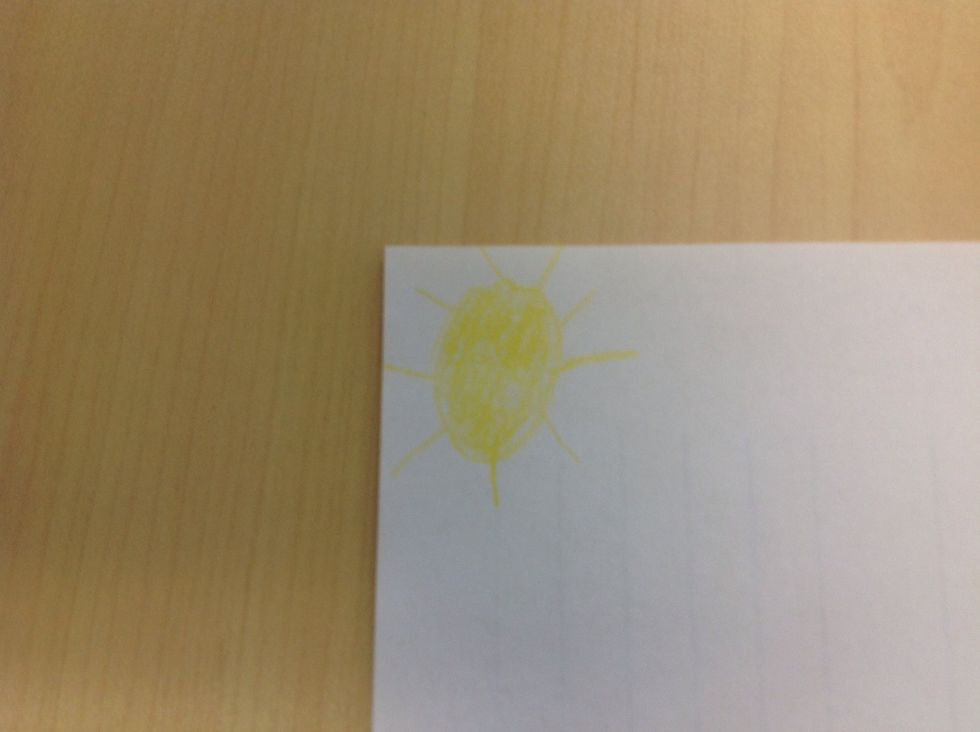 First draw a sun in the left corner of the page.Make some rays on the sun and colour it yellow.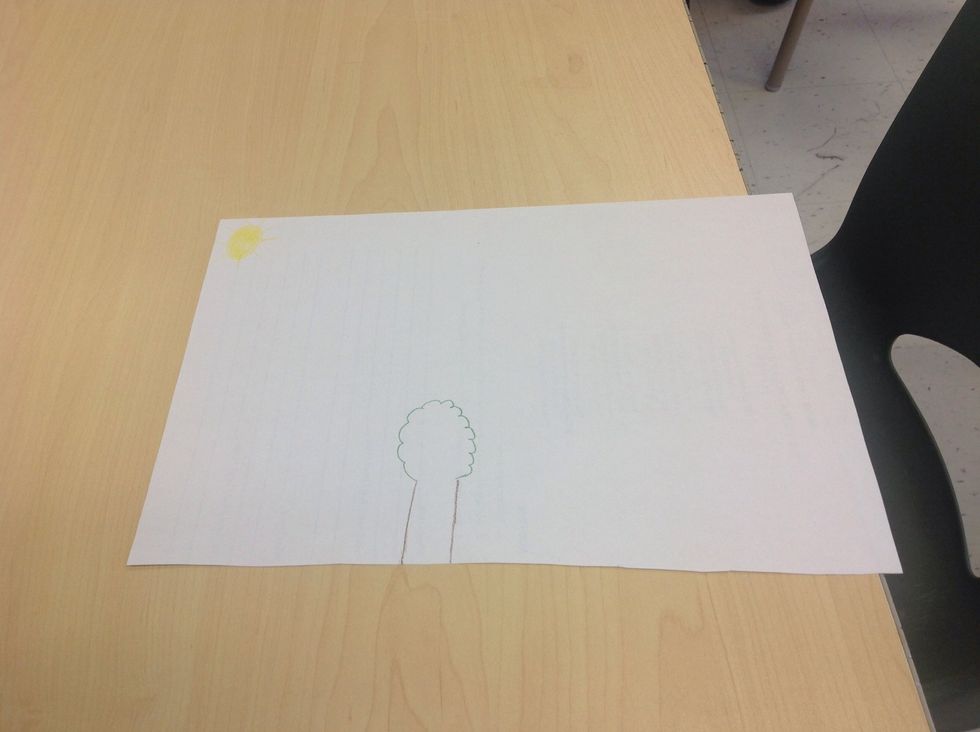 Then draw a regular size tree in the middle of the page.colour the trunk brown and the leaves green.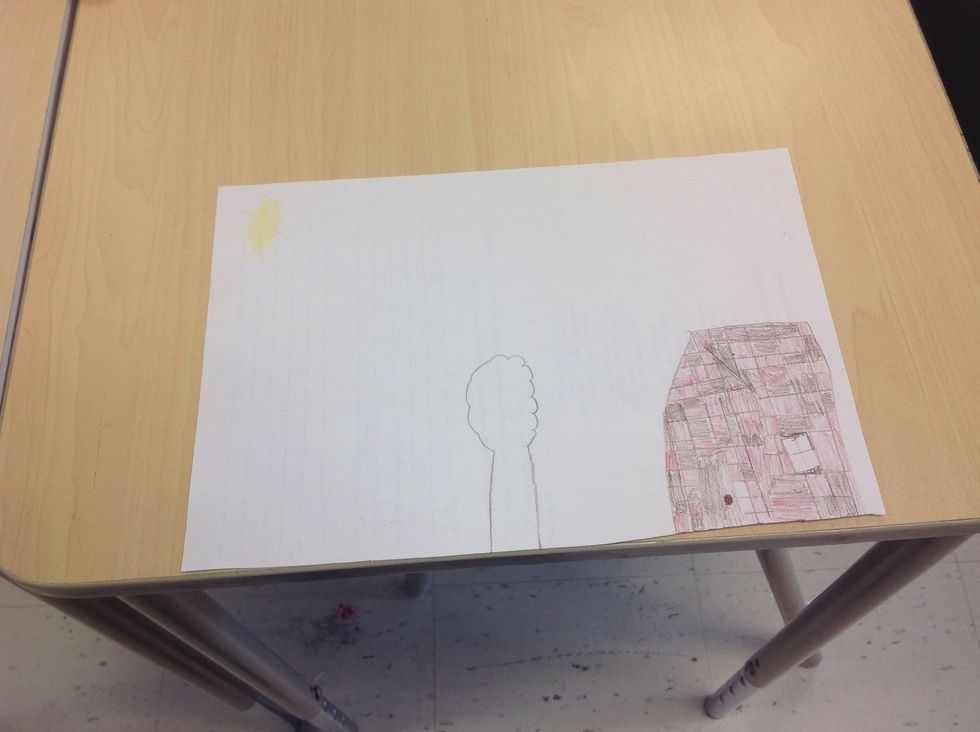 Next draw a 3d house.Make it on the right side of the tree.Colour the bricks red and brown and colour the door brown.Don't colour the window.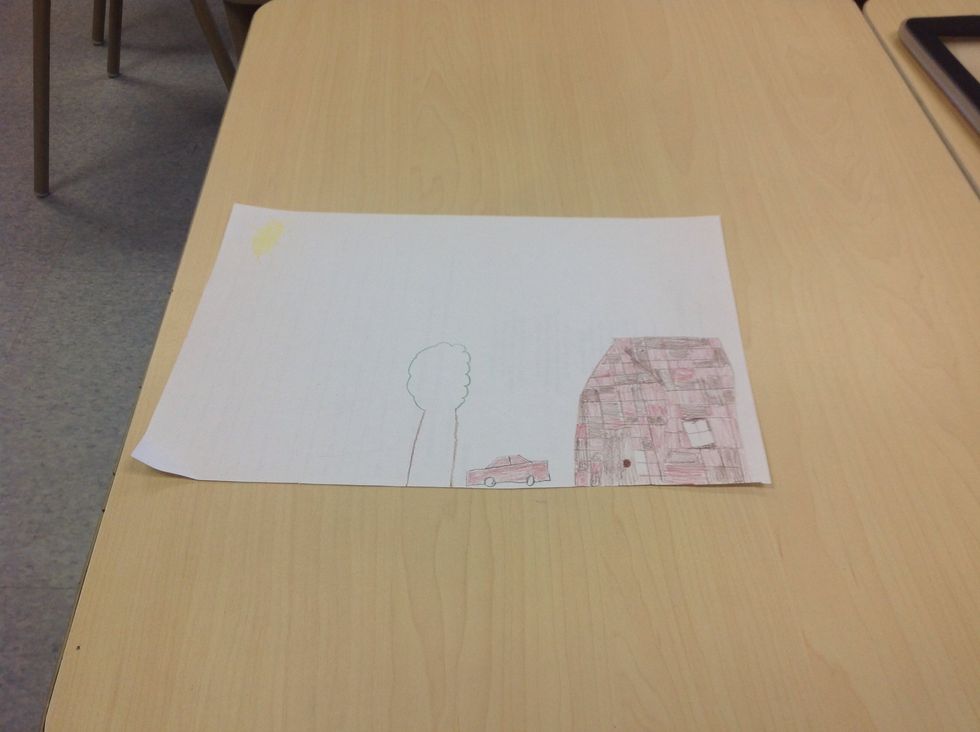 Then draw a car beside the house and colour it red.Colour the windows red.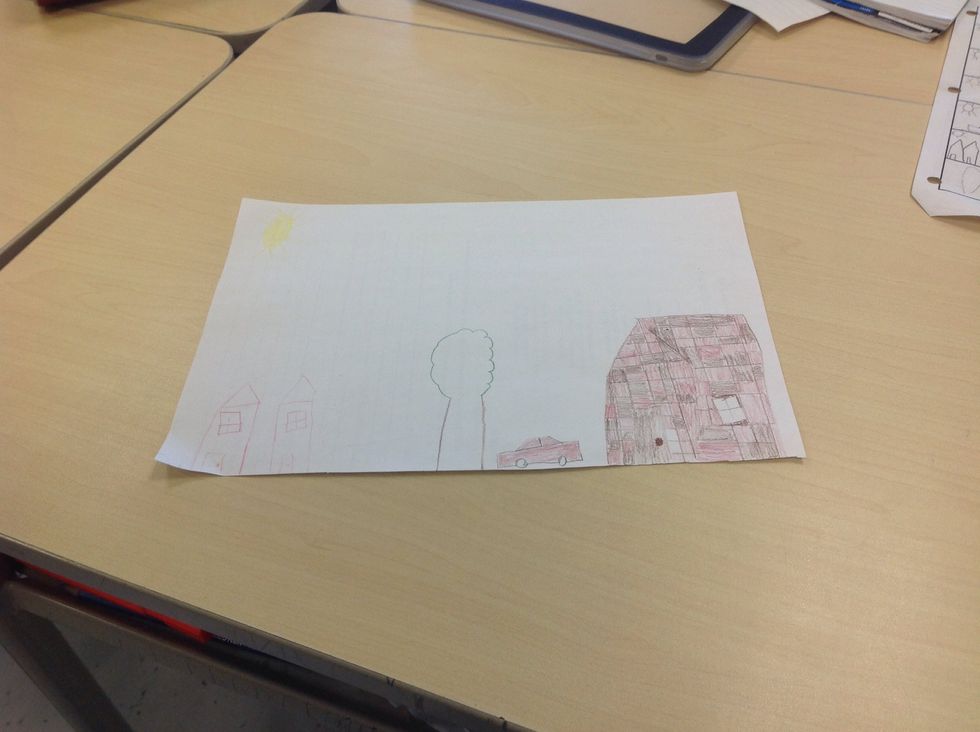 Finally make two 2d house's.Don't colour inside of the house.Just outline it and use the colour red to outline
Yellow,brown,red,green pencil crayon